Madrid, Spain
Sercotel Gran Hotel Conde Duque
Search your hotel or destination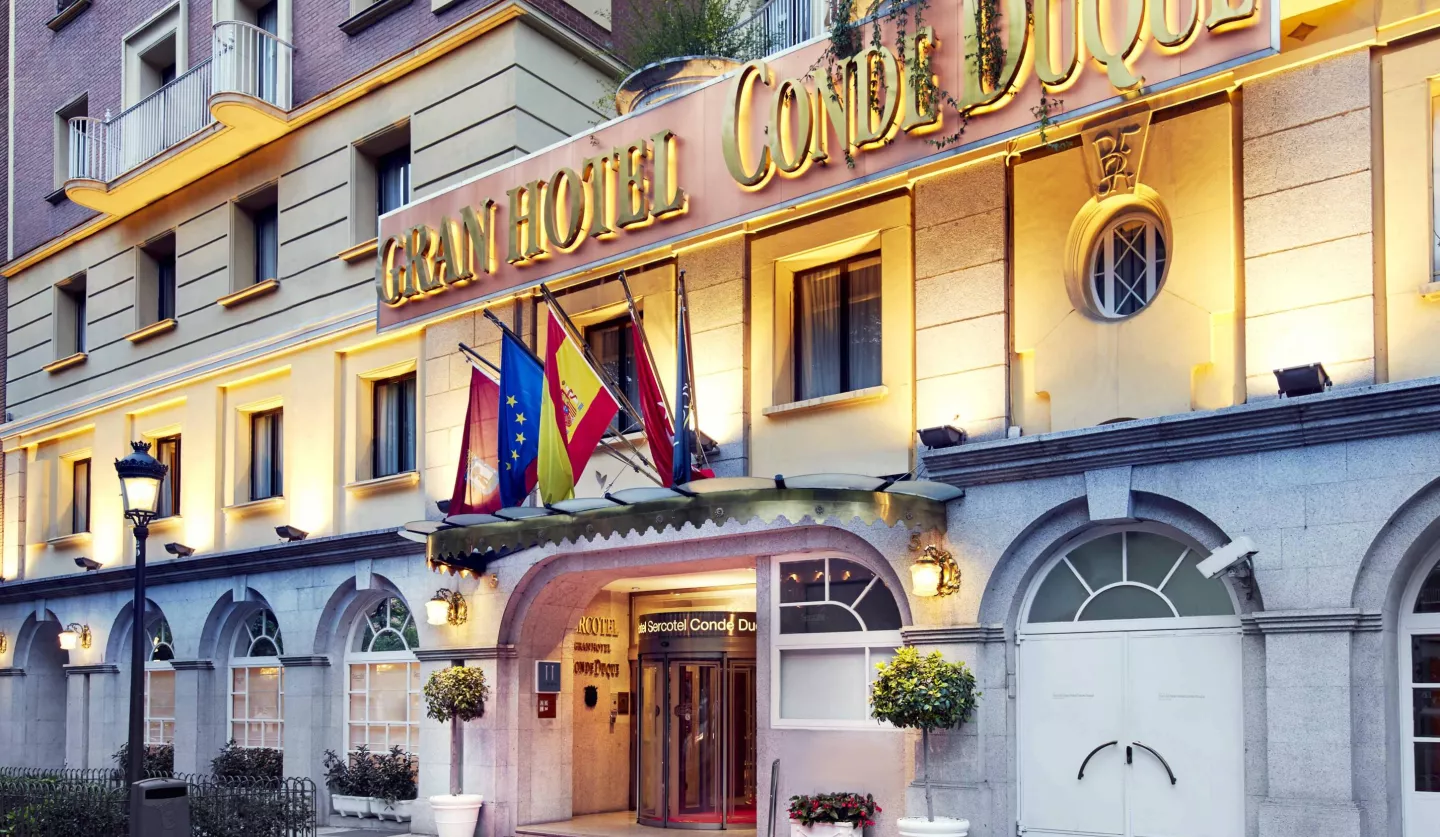 Your refuge in the heart of Madrid
Madrid doesn't run, it flies. On its pavements life moves fast and on its streets the traffic never stops. It has the energy of those places where there is something going on all the time. We know that its pace is addictive, but also exhausting. For this reason, at the Sercotel Gran Hotel Conde Duque we have decided to become your refuge in the city.  
In fact, you'll notice your revs drop as you cross the threshold of our door. Don't be afraid of missing anything, when you decide to go out, our district, Chamberí, will pick up where you left off. And from here, the rest of the capital. We are just a short walk from the Gran Vía.  
Our design is warm and welcoming. Blue tones and fine woods. Yes, we can say that our Gran Hotel Conde Duque is beautiful. Very. And that our 143 rooms are the ultimate in good taste.  
They are versatile and designed to accommodate all types of travellers. For those travelling with a pet, too. Come in and take your shoes off.  
Coquettish paintings to give it personality; wooden floors, because we know that at home you always like to go barefoot; interactive television, because we are more about looking to the future than waiting for it to reach us; a sound system with Bluetooth connection, so you can listen to your own music; a pillow menu, because if you are not going to miss your bed you shouldn't miss your pillow either; and a whole host of other details. 
Because at the Gran Hotel Conde Duque de Madrid we are all about details. In case you still haven't got an idea, we can tell you that, for example, we have a tea room with more than 70 different types of infusions; and we have a gastronomic service for tourists in which we have included a tapas trail. To show you the best of our city.  
And we are in love with Madrid. So much so that we'll be happy to share our favourite spots with you, tell you where you can see the best sunsets, get you tickets to the best tourist attractions and tell you where the best place to have a drink is.  
Of course you will have the penultimate one here, in the bar of our Sercotel Gran Hotel Conde Duque. No crowds, no waiting and no worries about the return trip. Madrid's nightlife is famous: you've been warned.  
Here we are respectful of mornings and the way each one of us approaches them. Are you one of those who need a coffee to get going? No problem, we prepare a full breakfast with plenty of healthy organic products.  
Do you prefer to start your day with endorphins? In our gym, open 24 hours a day, different types of machines await you to keep up your cardio and strength routines. And if you are the travelling kind, we won't tell you to leave, but we will tell you to stop by our Olvidoteca, the place where we have collected the books that other guests have left us. As you know, there is nothing like a good story to learn about other worlds.  
At the Gran Hotel Conde Duque, you are also welcome if you are here on business. In fact, as well as having free Wi-Fi in all the facilities, we have a Business Centre and an Internet Corner where you will find the peace and quiet you need to check your mail and sit down to work.  
And if what you need is a little more privacy for a meeting, ask us with no obligation. We have eight meeting rooms equipped with the latest technology and a team who specialise in organising all kinds of events. When it's time to leave, stop by our car park to pick up your car.
Find your room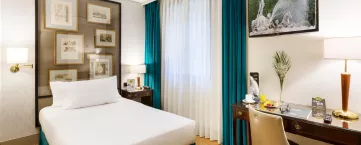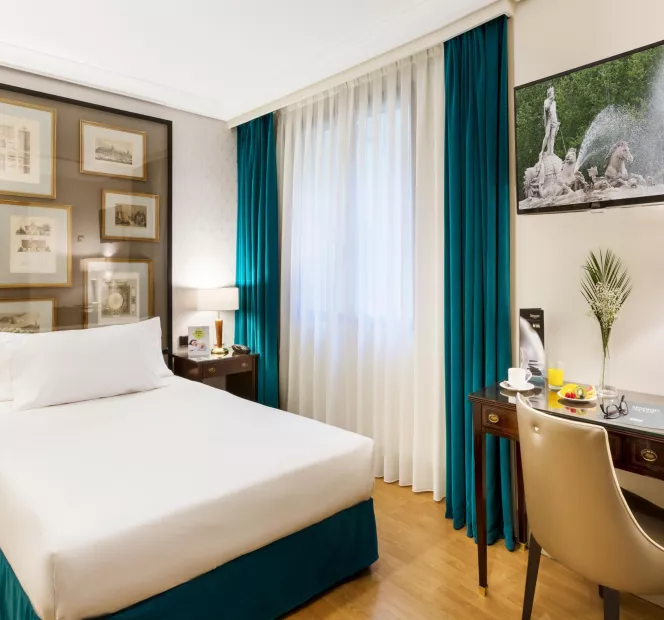 Basic Individual
Basic Single rooms are designed for single travellers. As soon as you cross its threshold, you will notice the warmth and quality of its facilities. You will get an even better rest thanks to its comfortable bed and the silence of an interior room.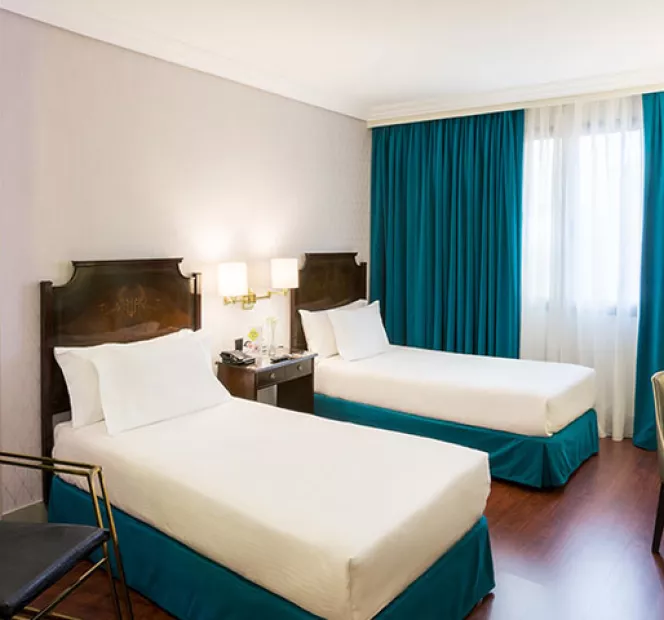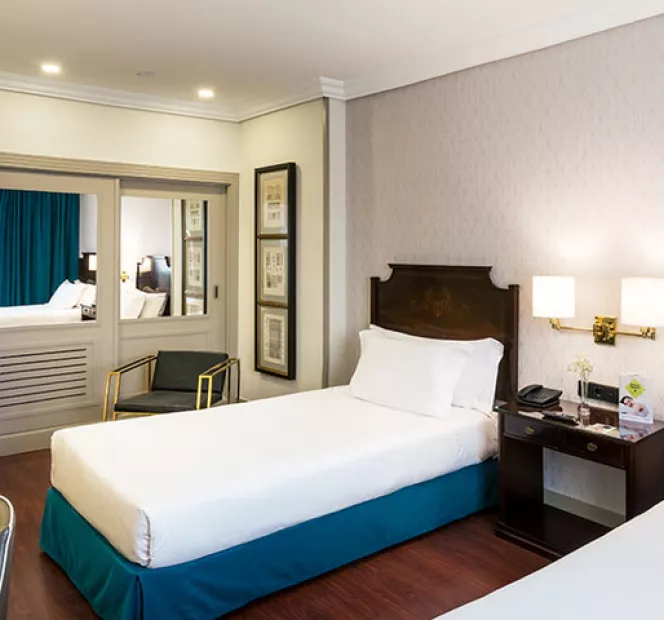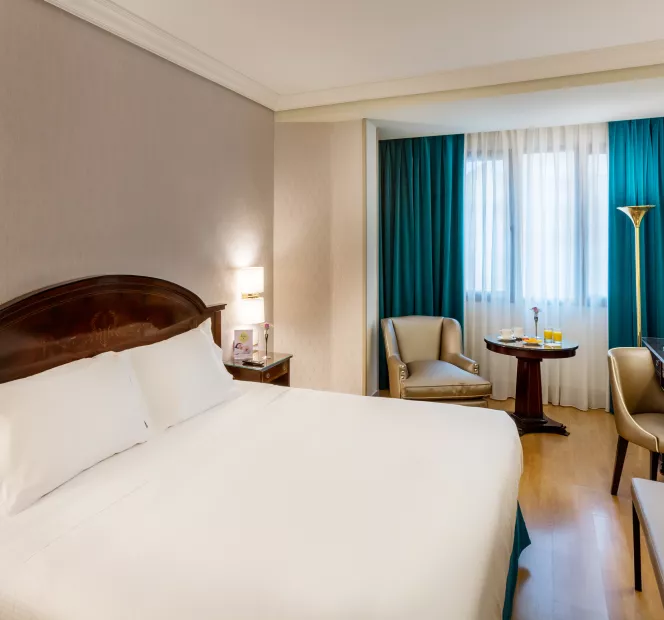 Classic Room
With warm décor, plenty of space and large windows letting in natural light, Classic Twin rooms are cosy and welcoming. Part of the reason is the comfortable single beds or double bed.

Complies with Local/State/Federal fire laws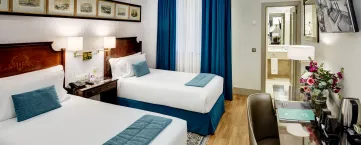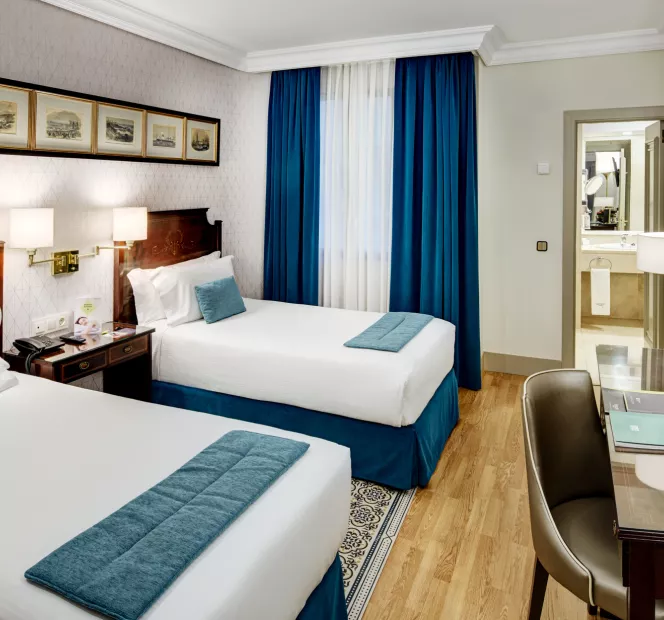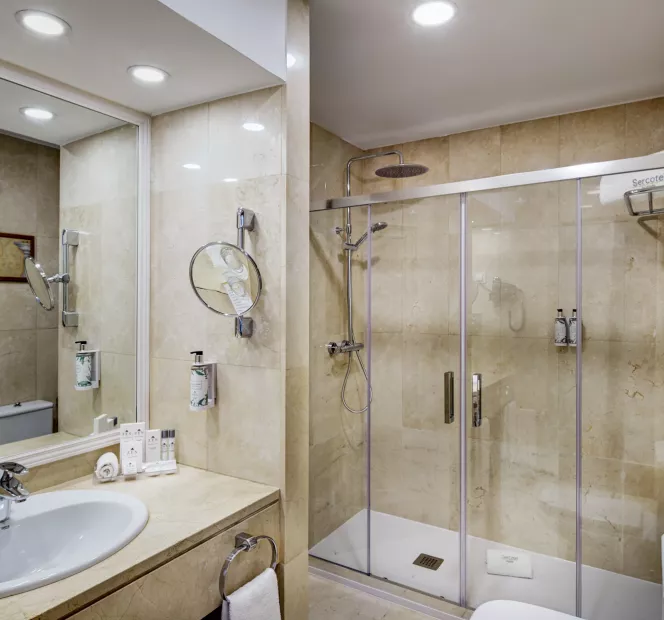 Classic View
Our Classic View rooms are perfect for those looking for extra comfort. The pillow menu ensures your comfort, and their warm and cosy decoration makes you feel at home.

Complies with Local/State/Federal fire laws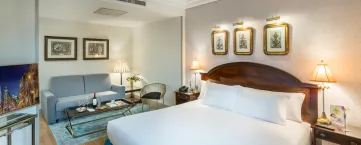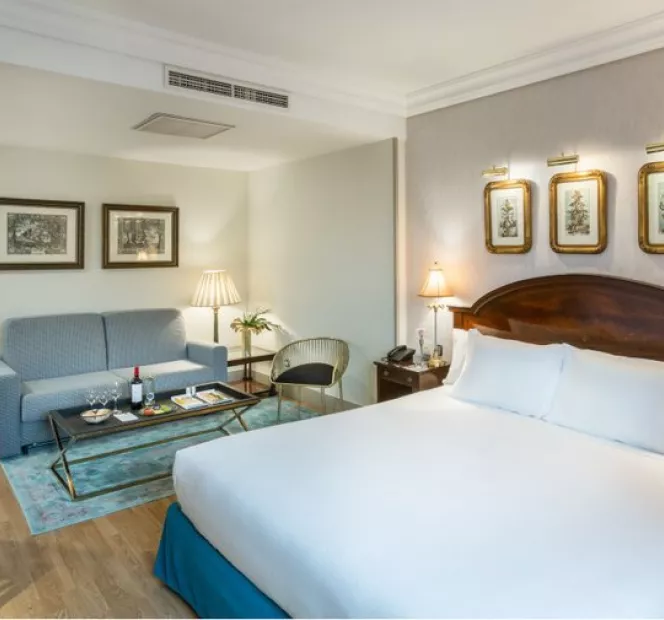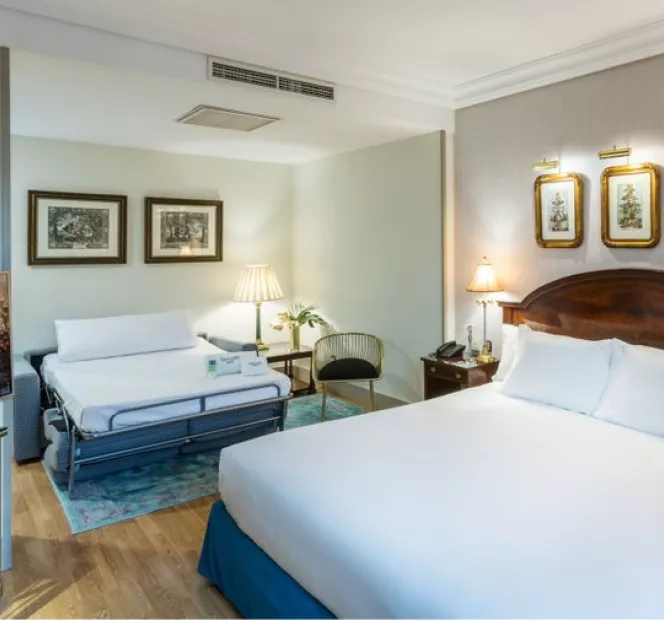 Superior Room
The accommodation you are looking for your next romantic getaway is called Superior Double and it is at our Sercotel Gran Hotel Conde Duque. Warm, tastefully decorated, with wooden floors and a large double bed in which to laze without worrying about the time.

Complies with Local/State/Federal fire laws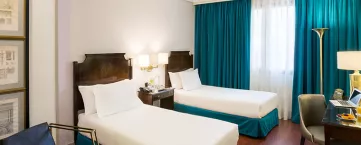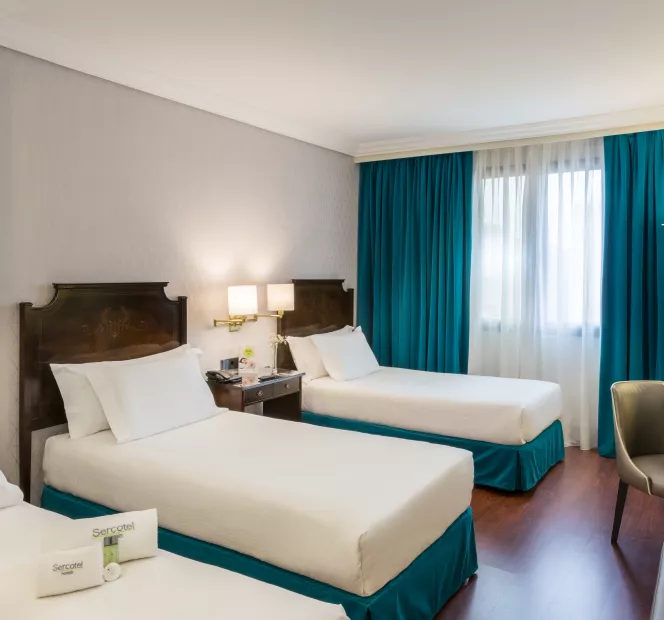 Triple Room
A group trip deserves accommodation like our Classic Triple Twin. They are spacious, with three comfortable single beds and with details that will make you feel at ease: put on your bathrobe, make yourself a cup of tea and enjoy our interactive TV system.

Complies with Local/State/Federal fire laws
Show more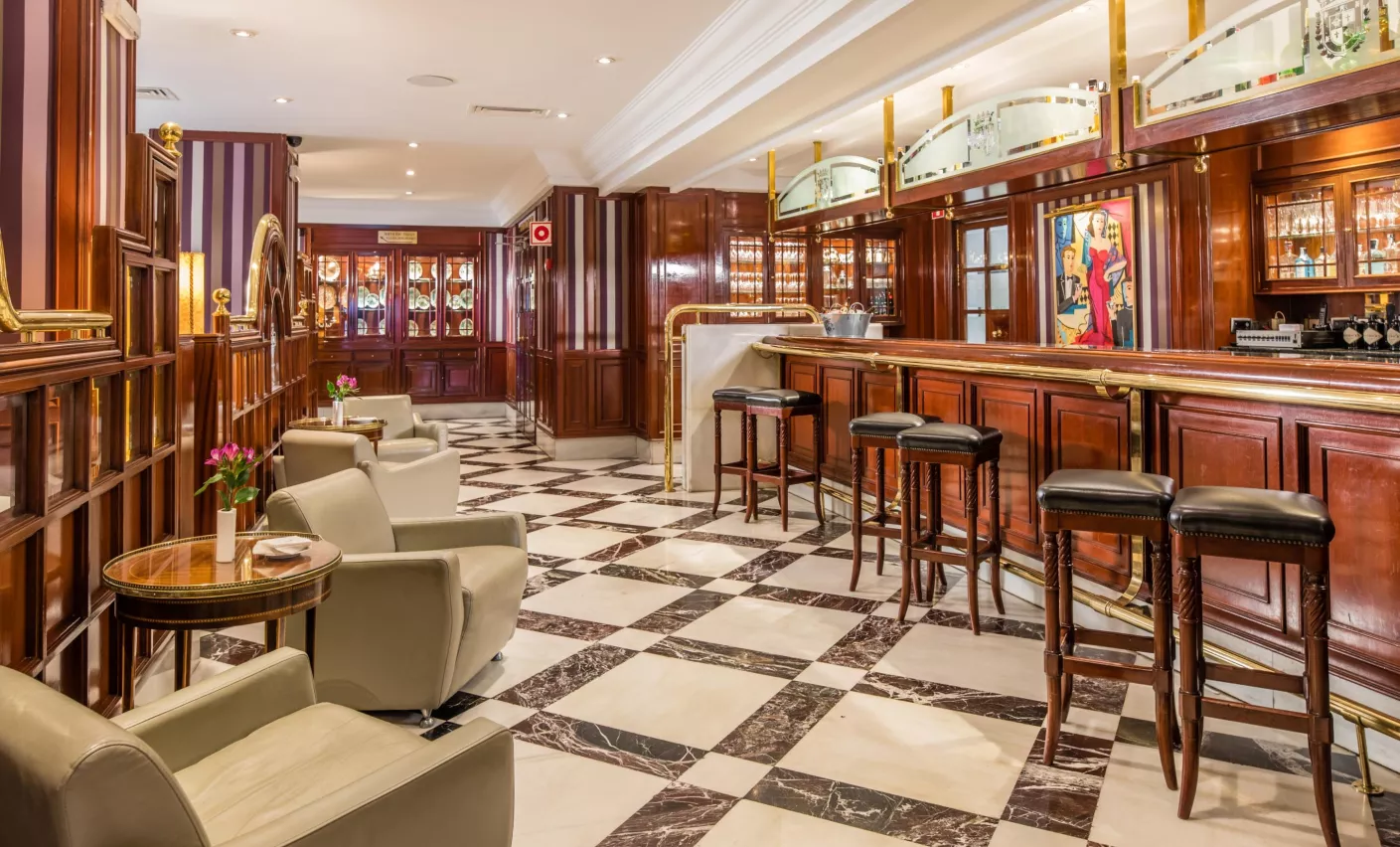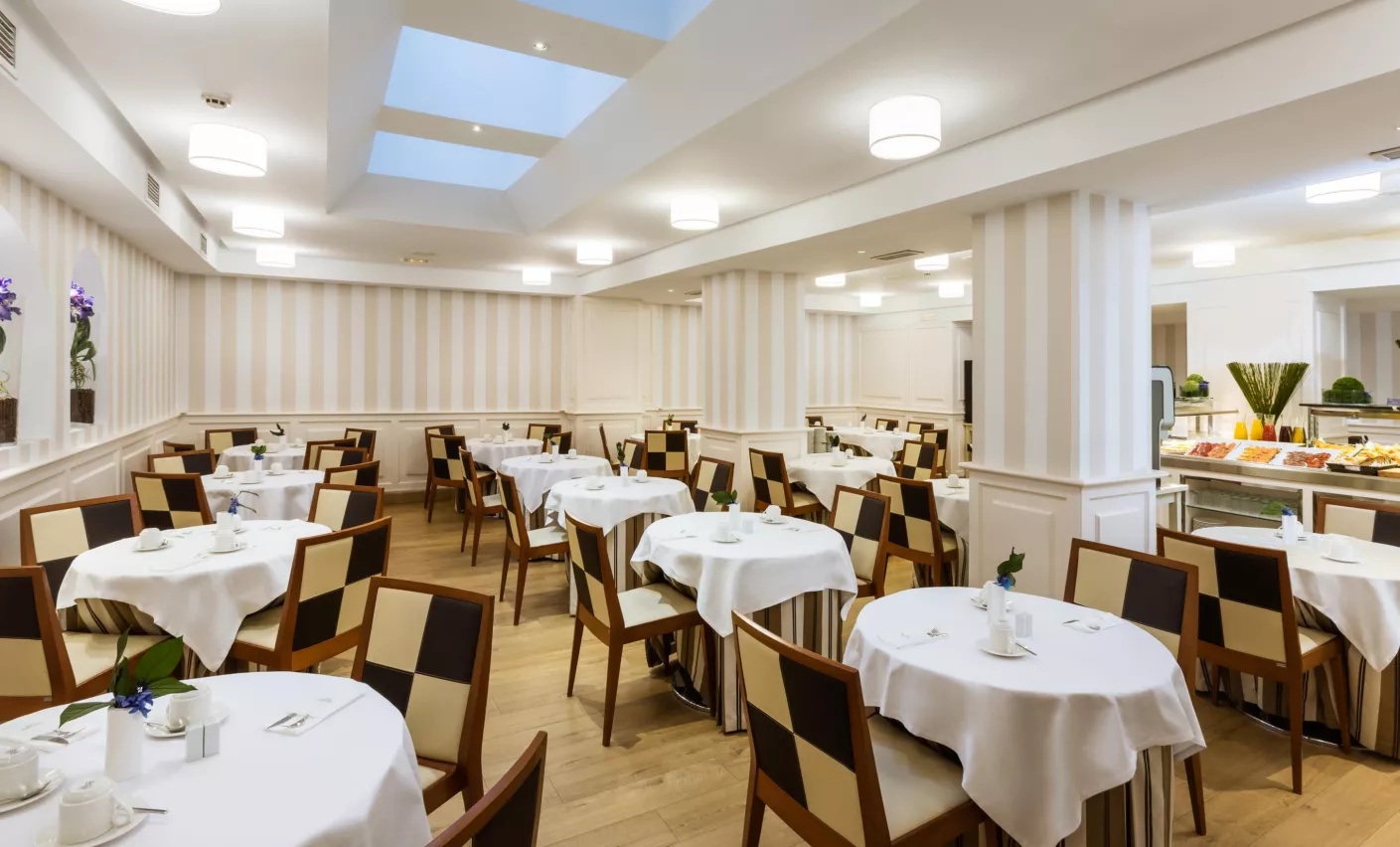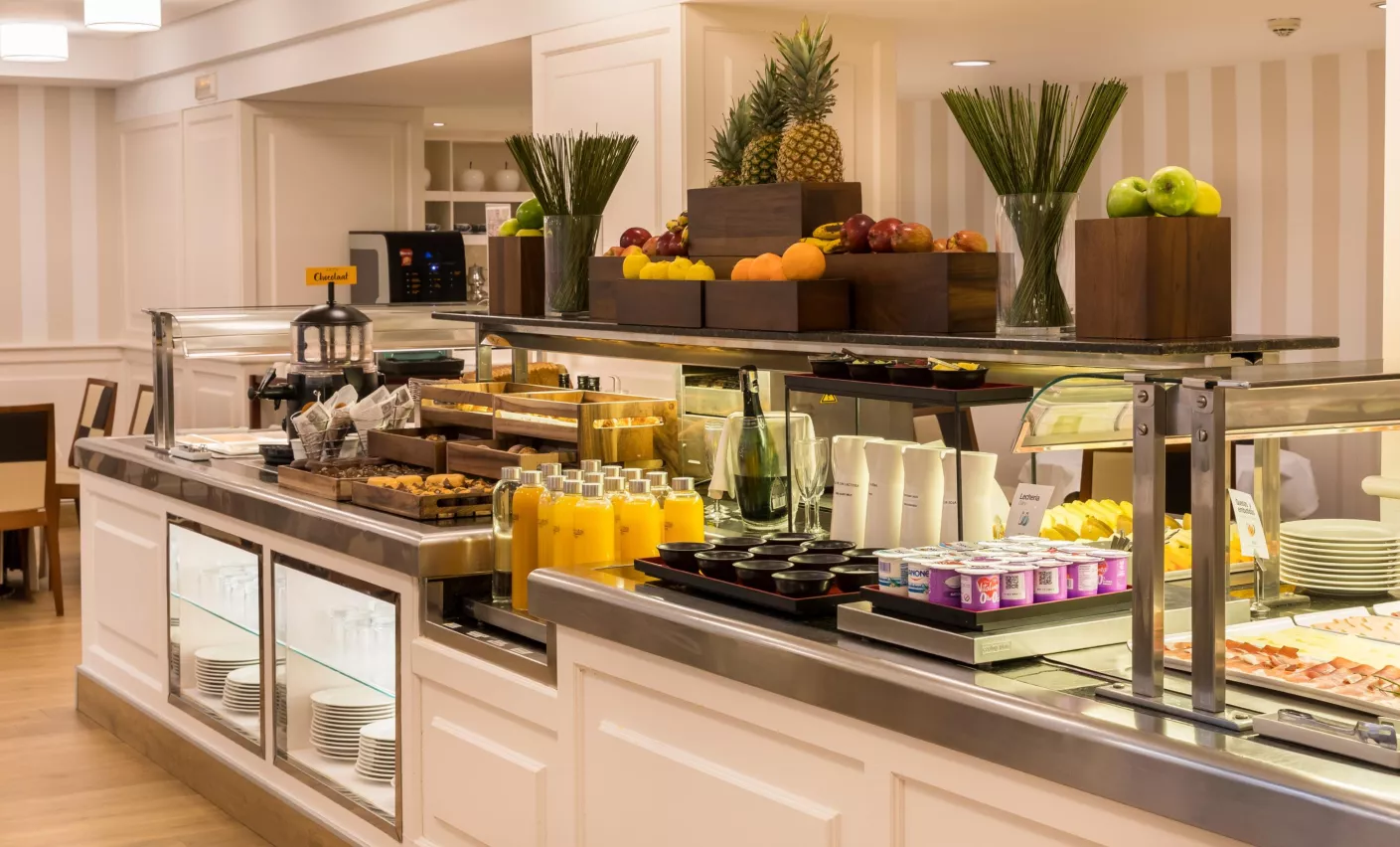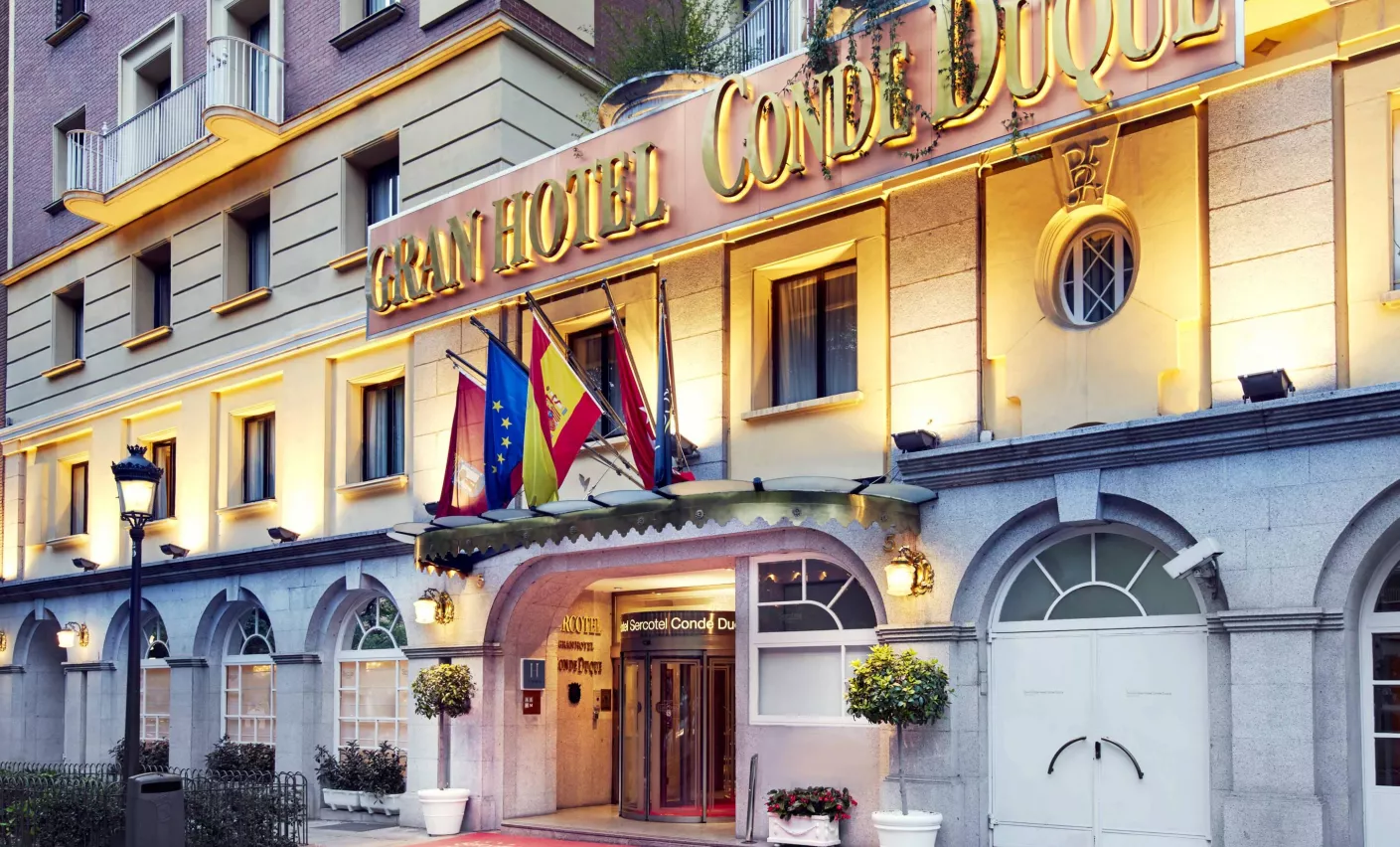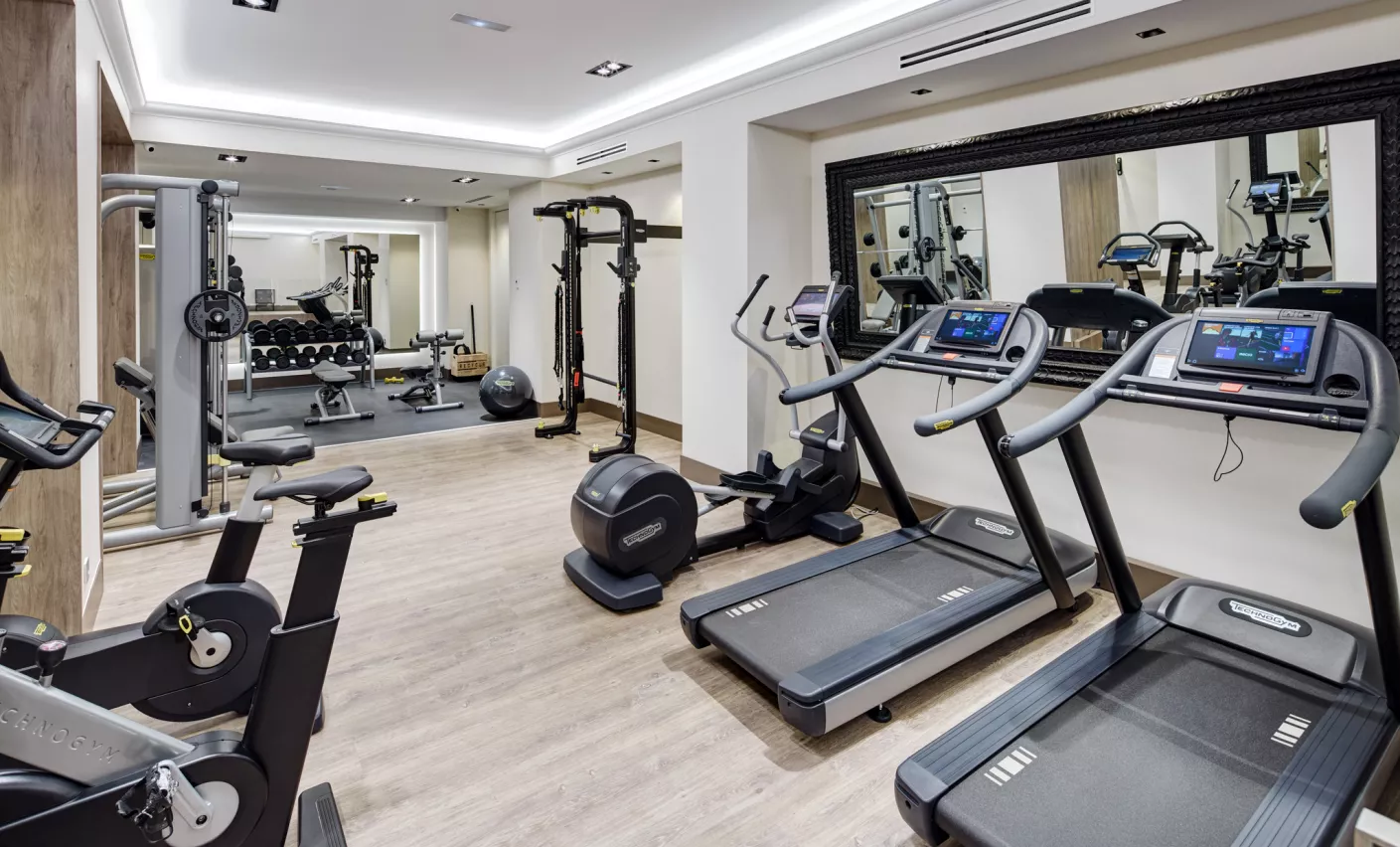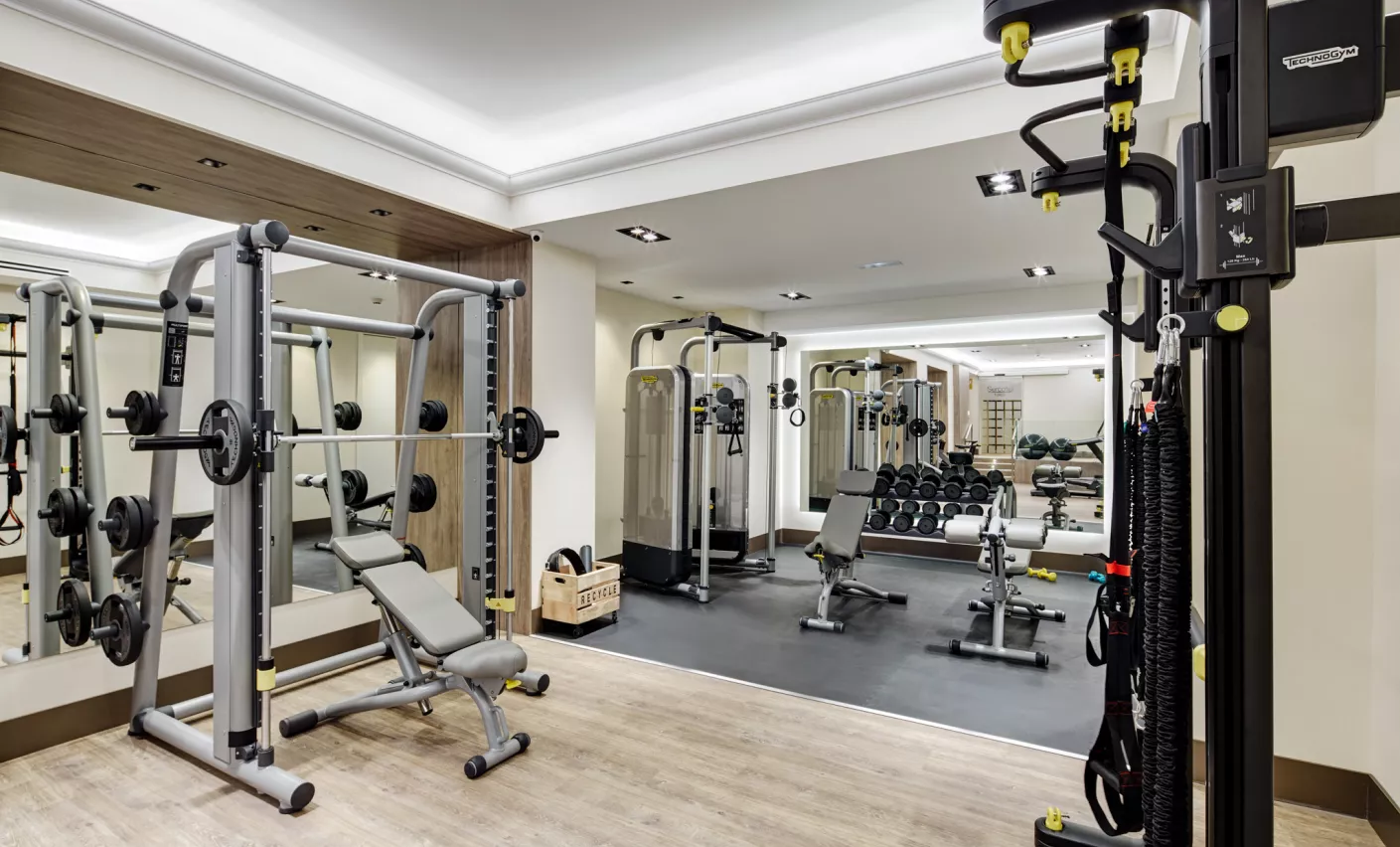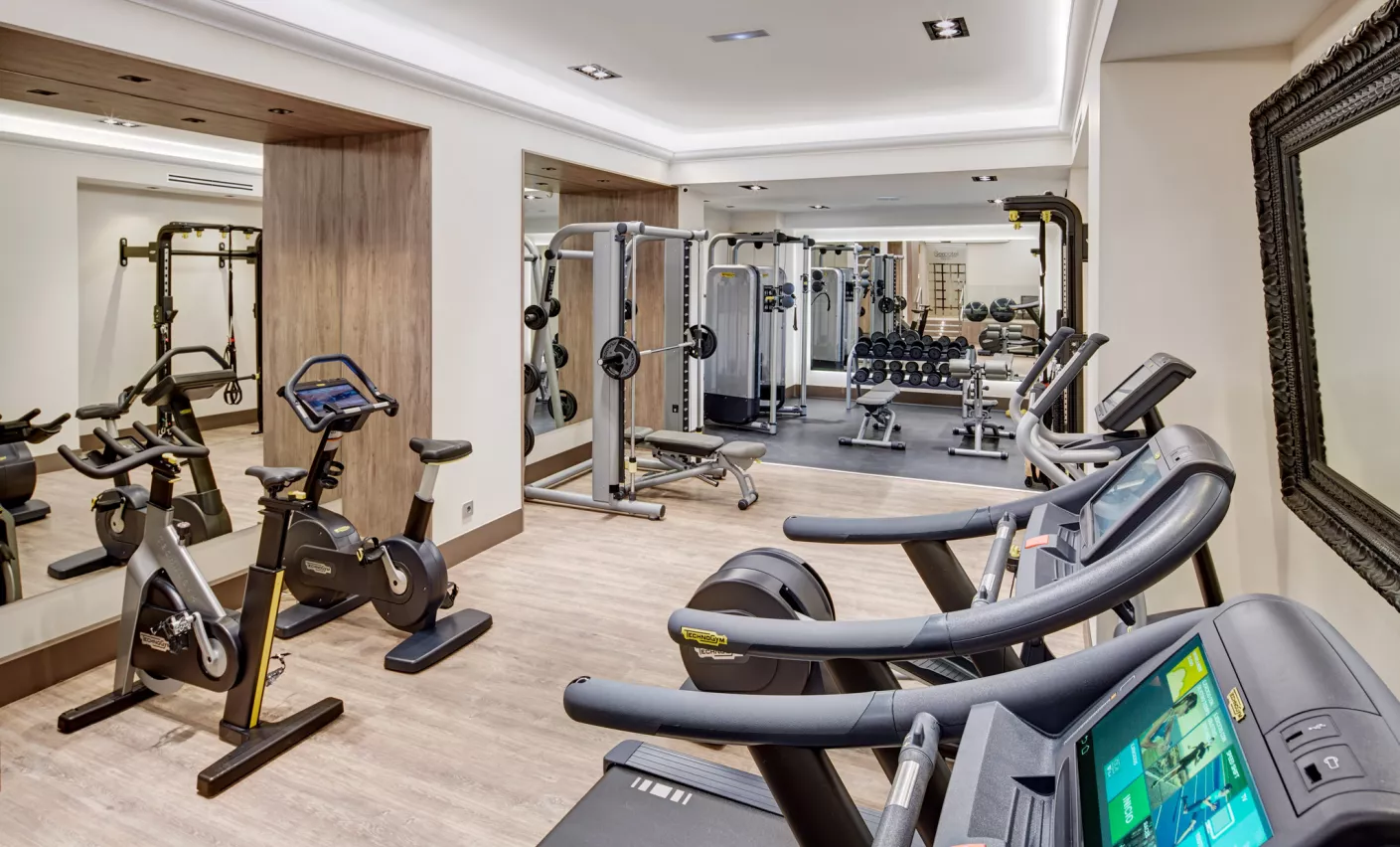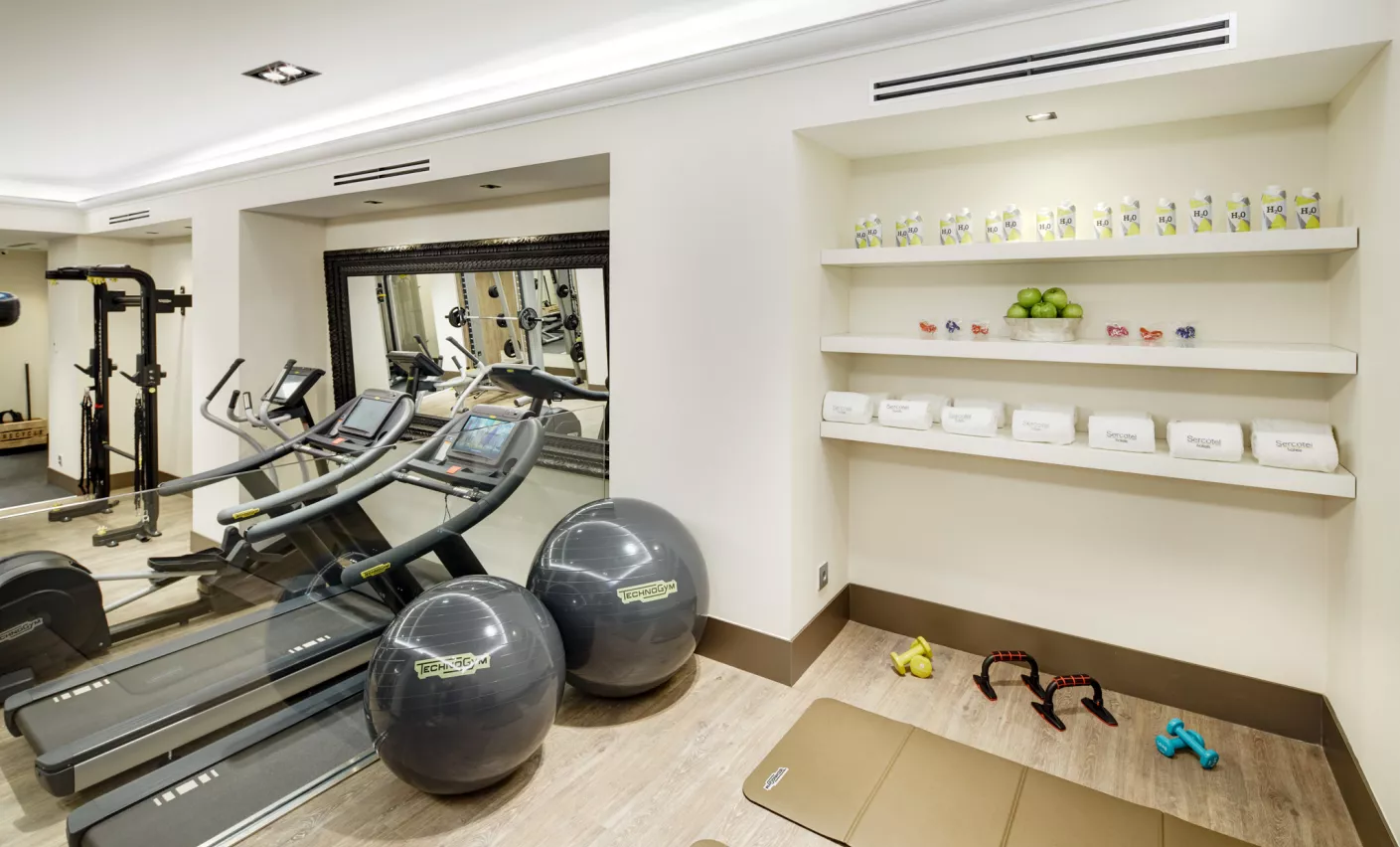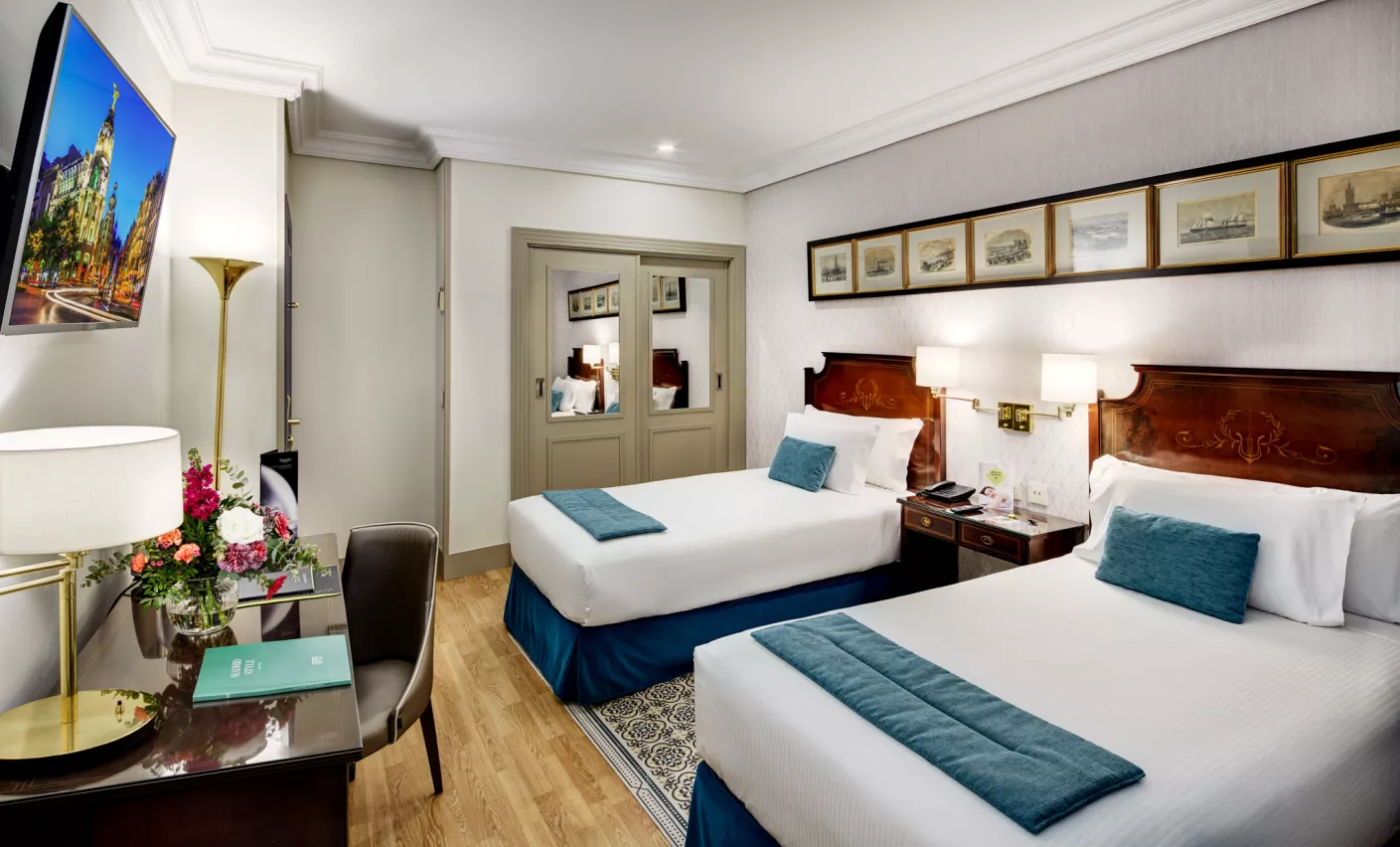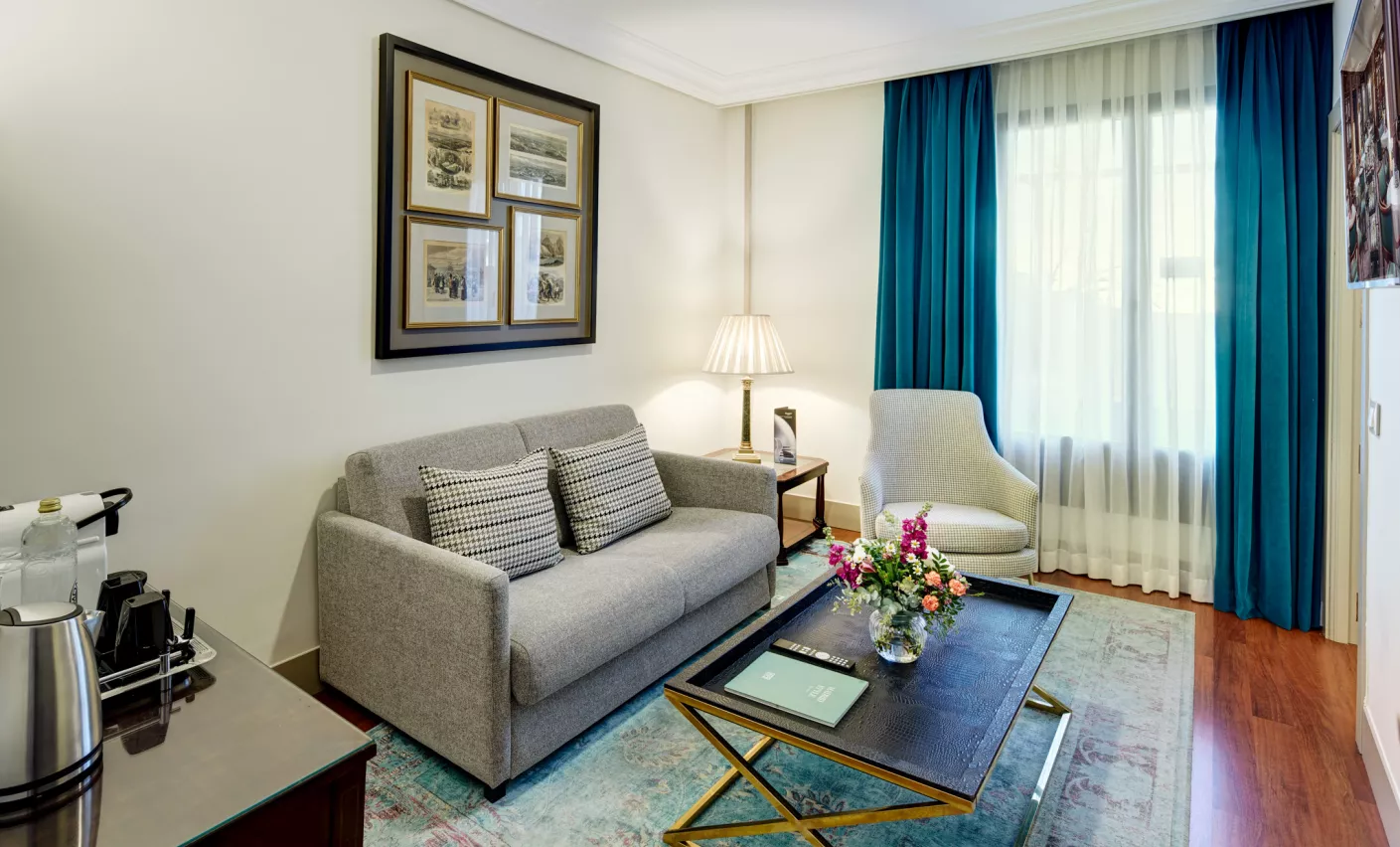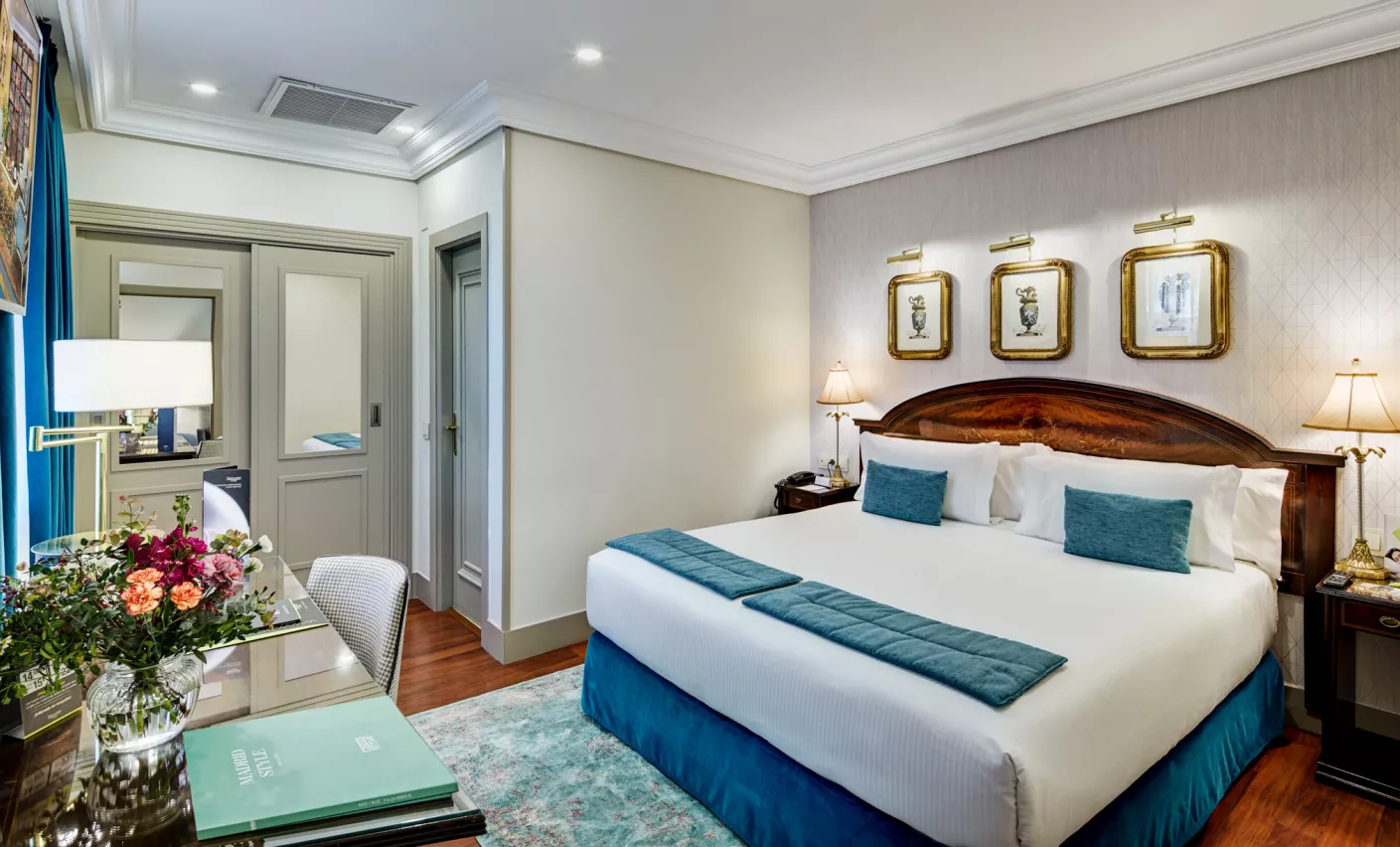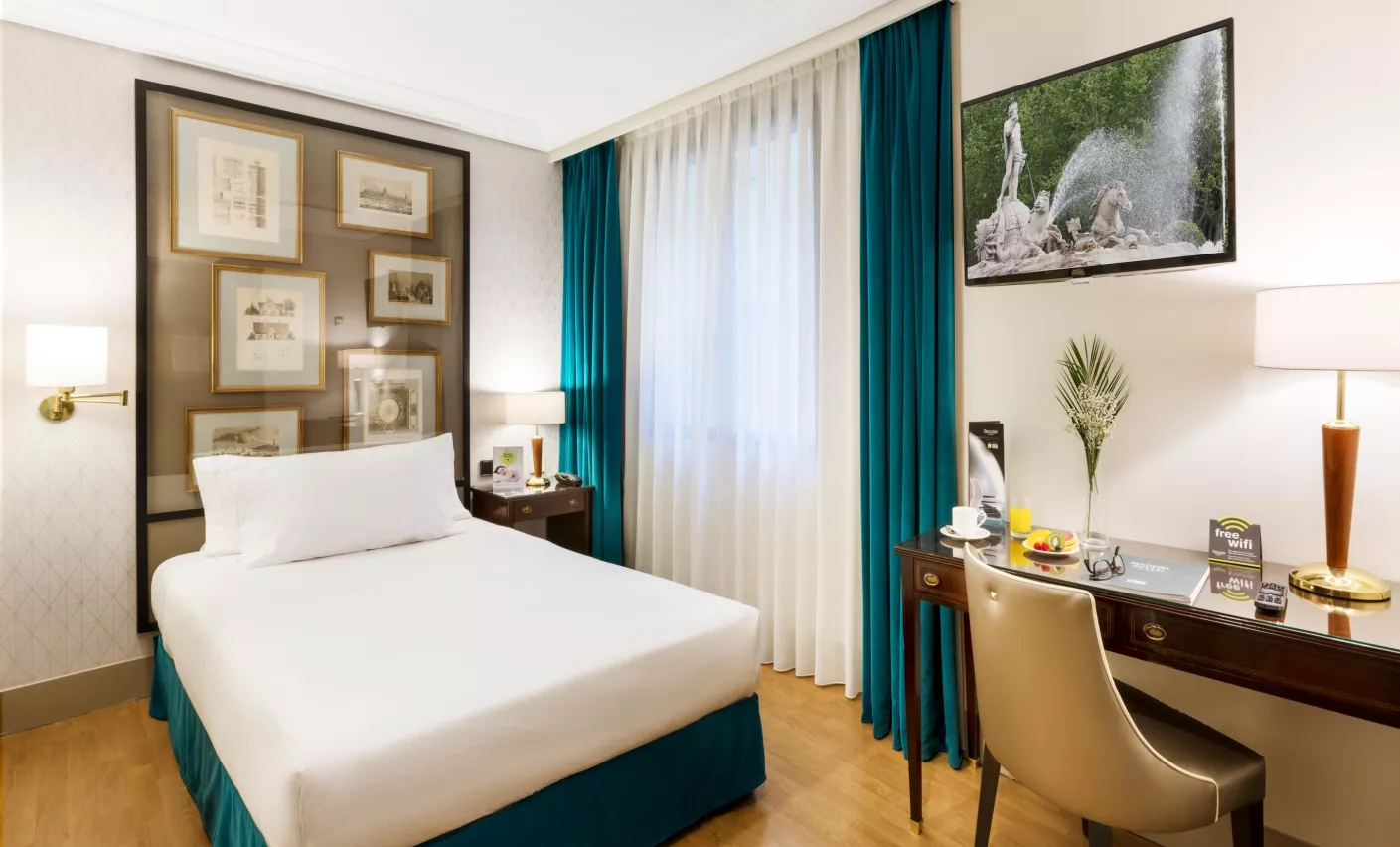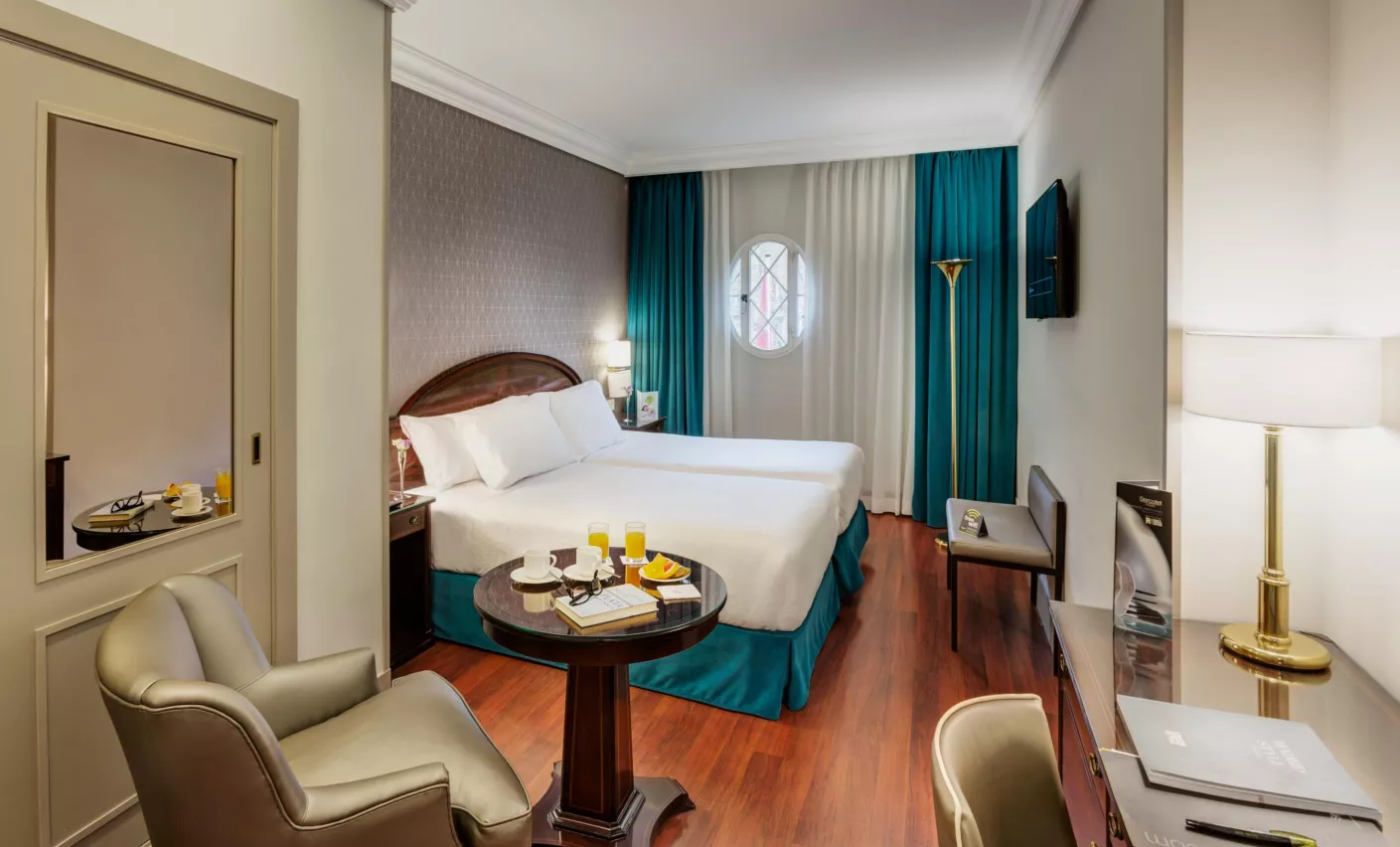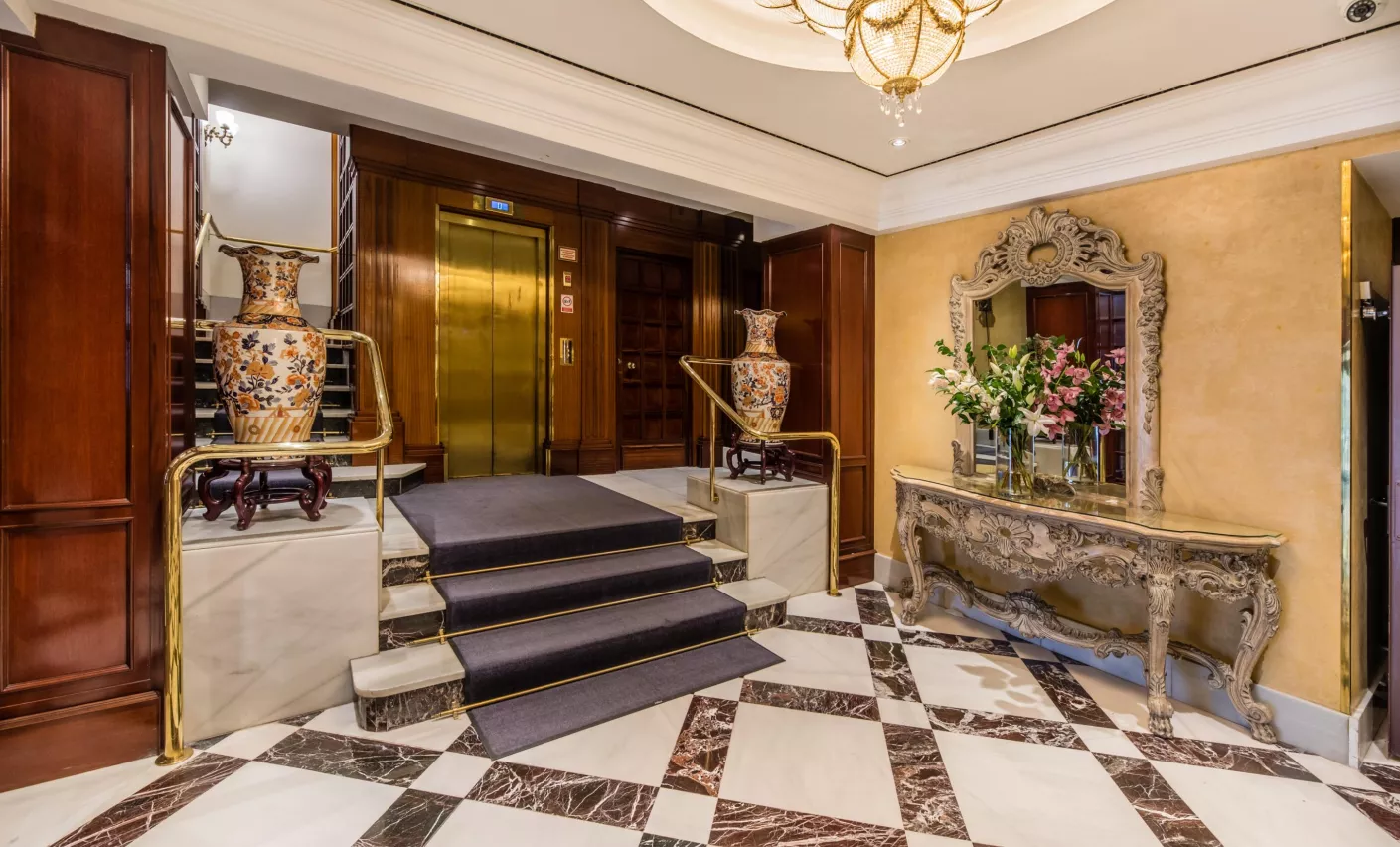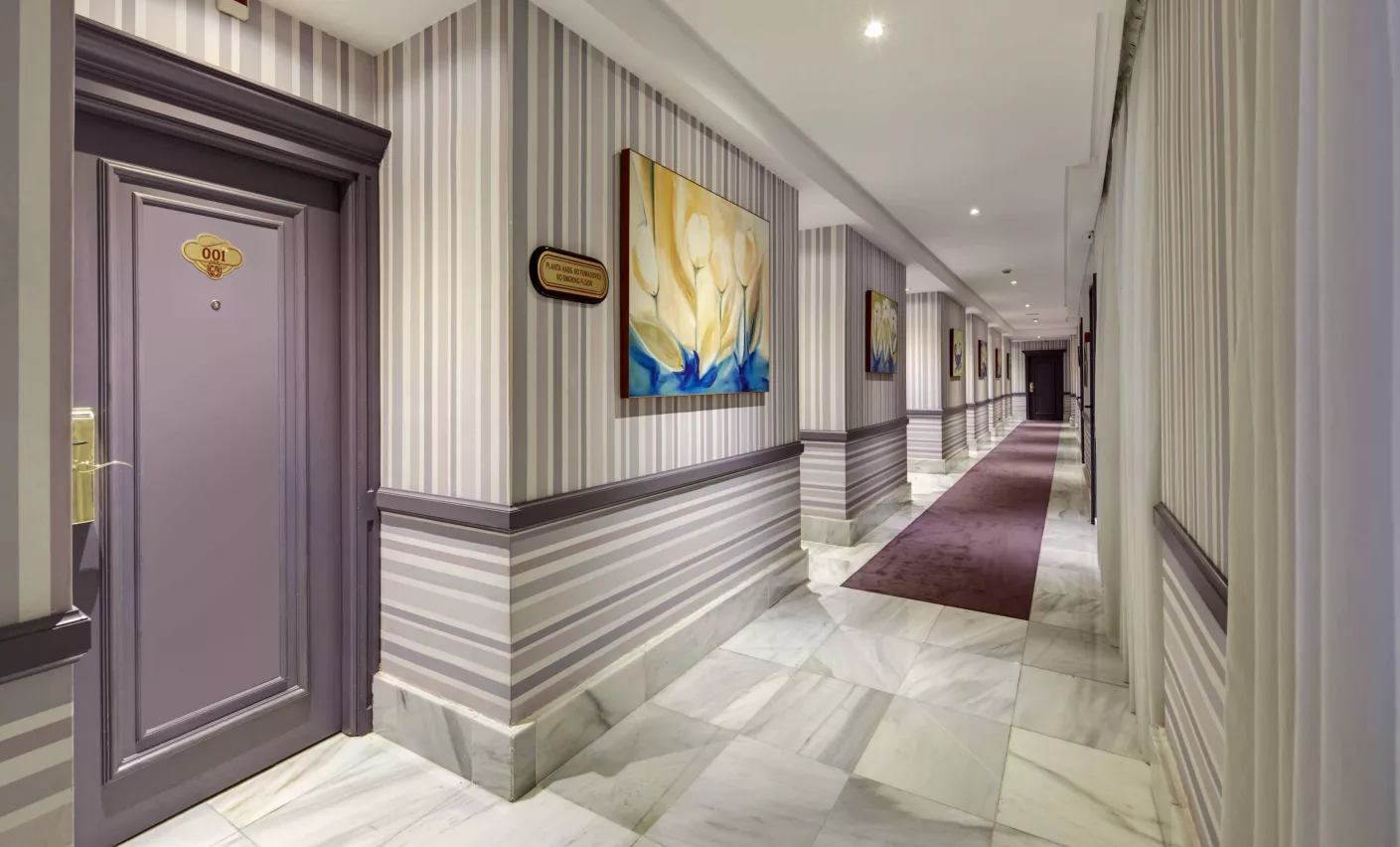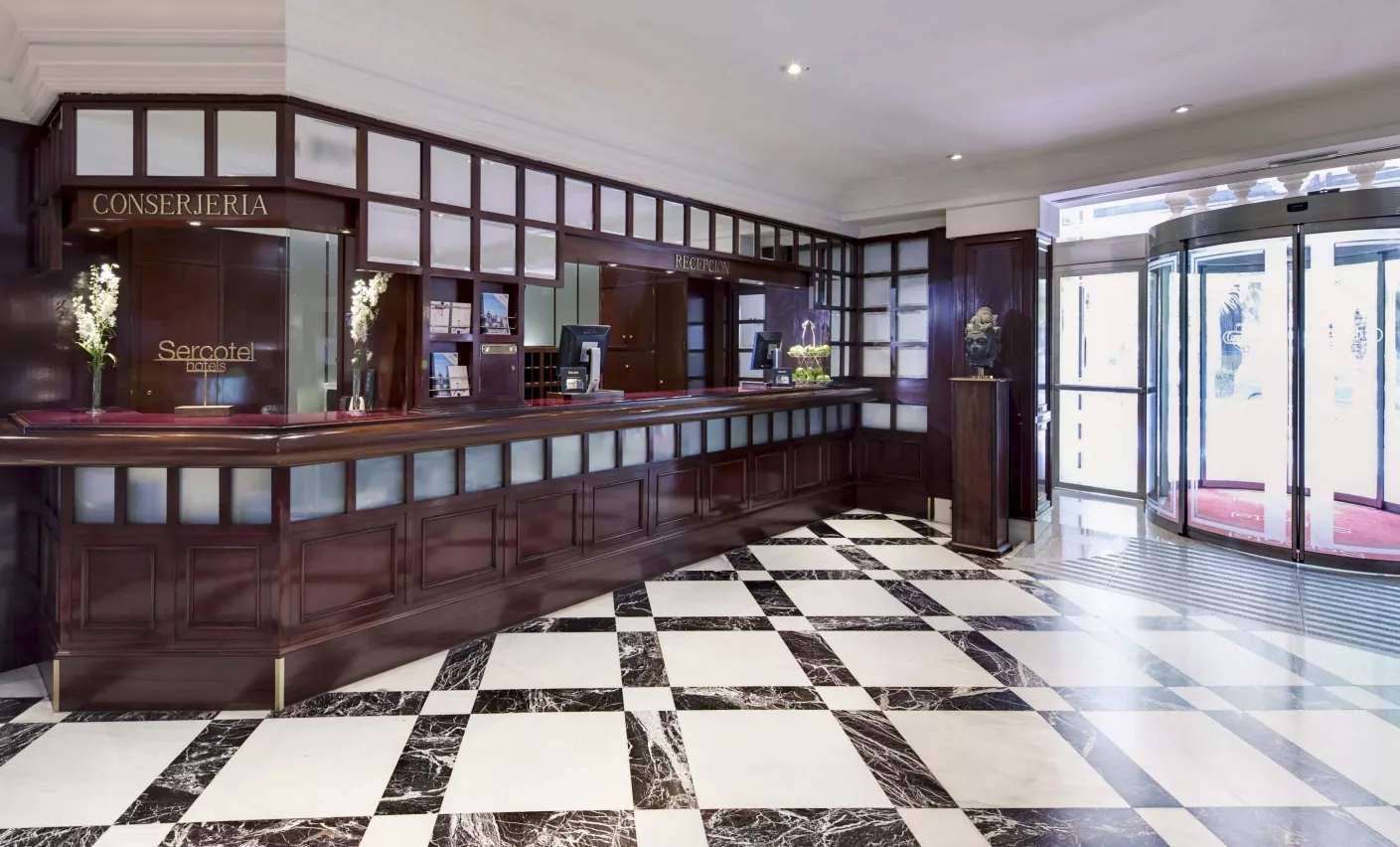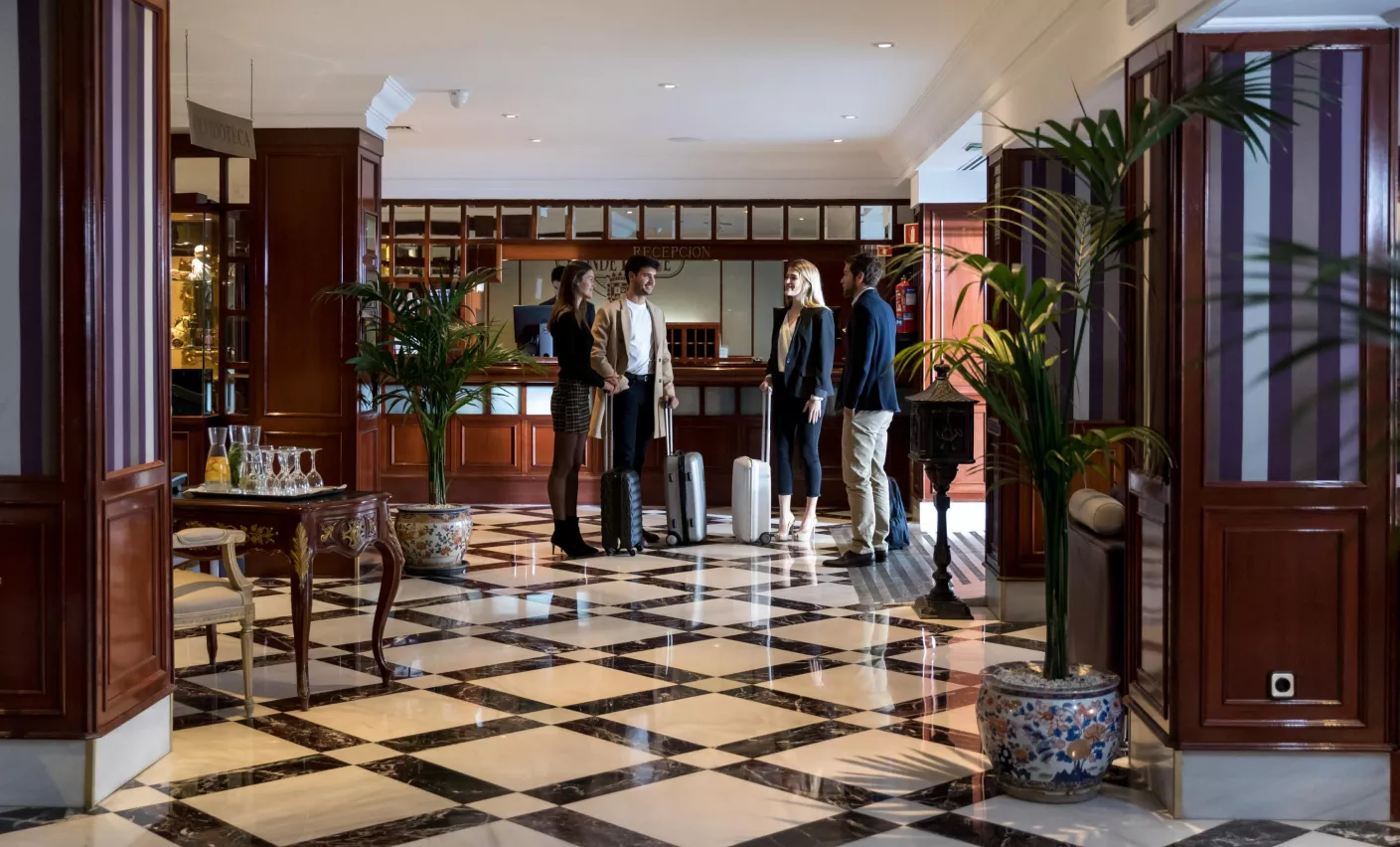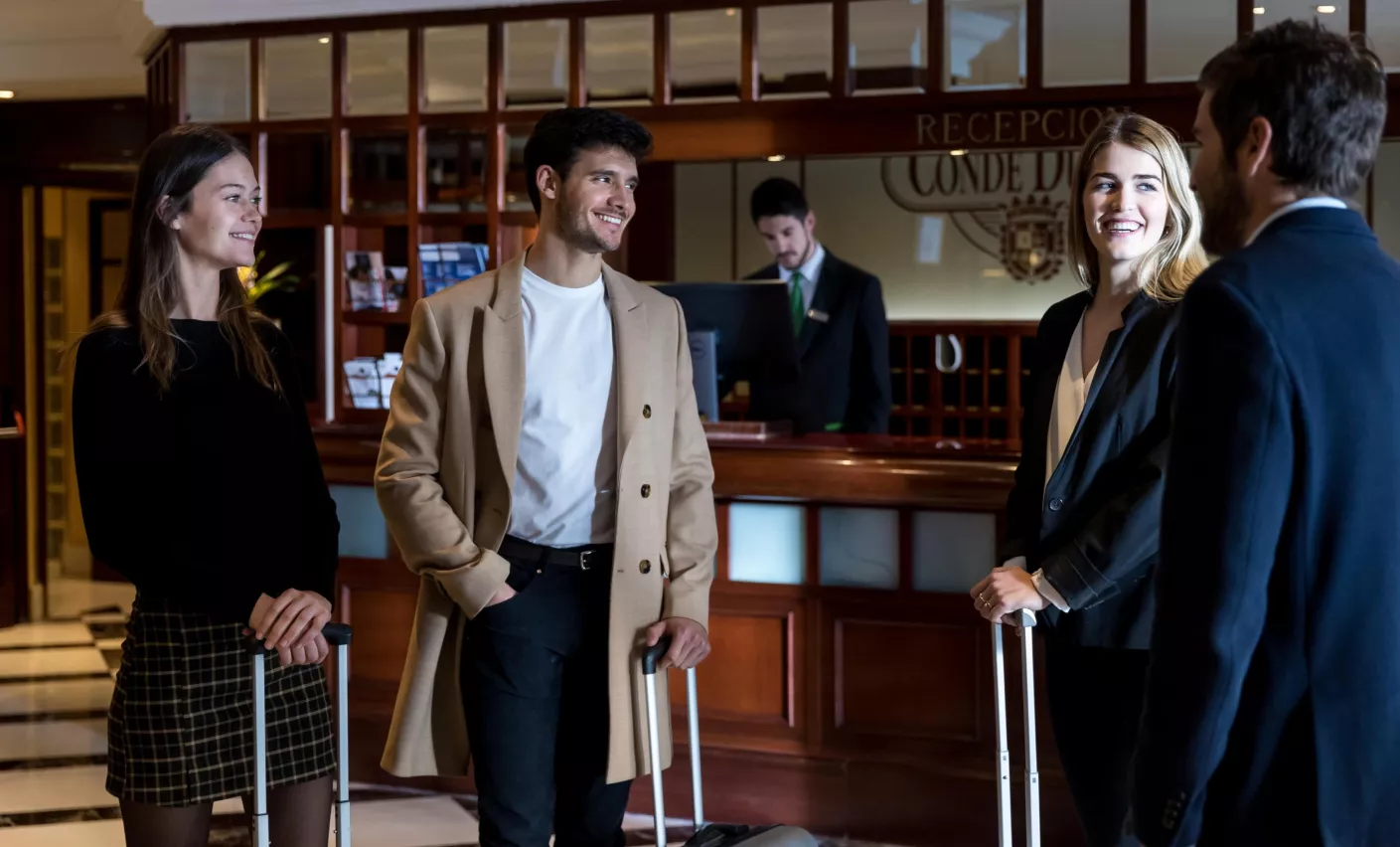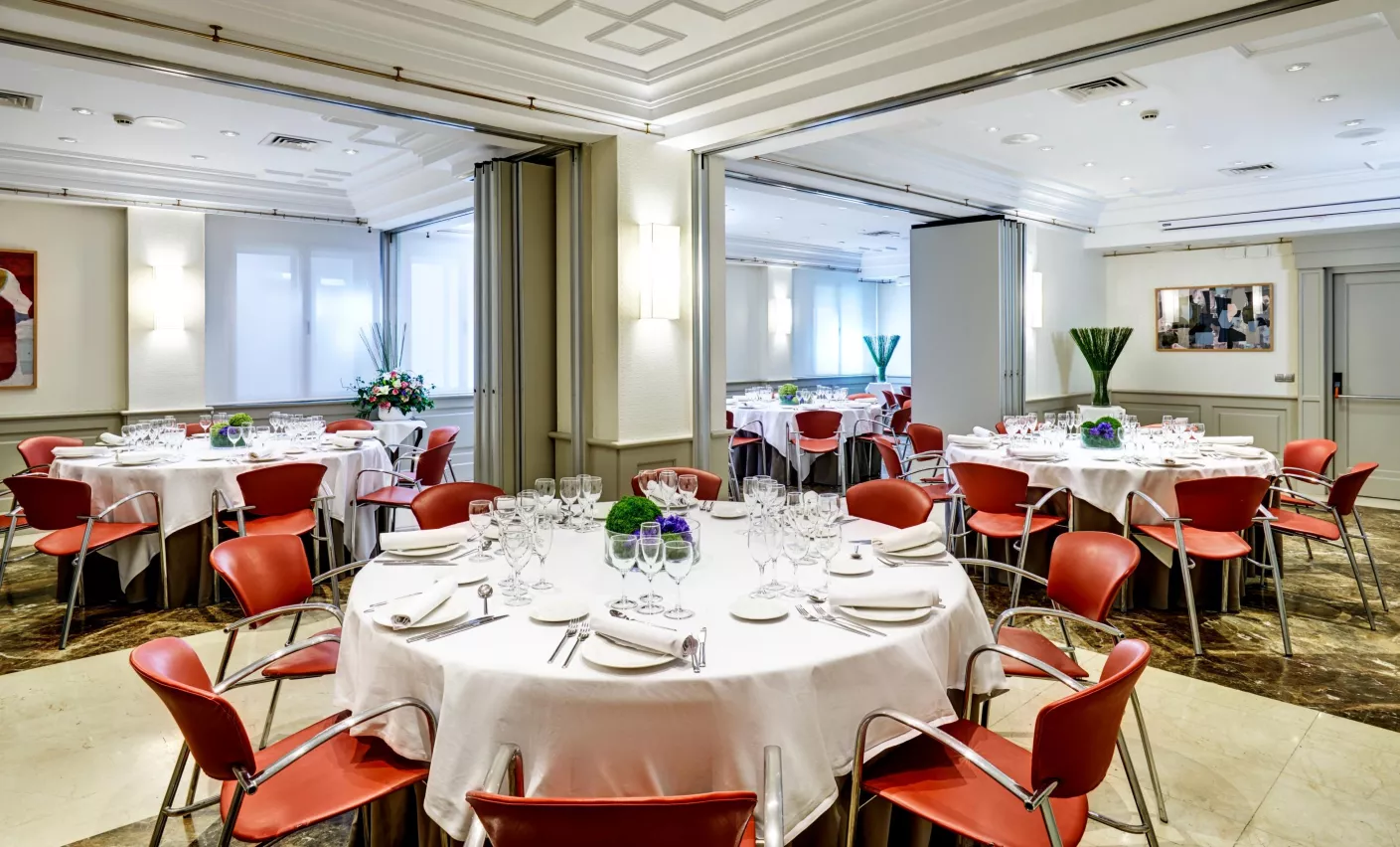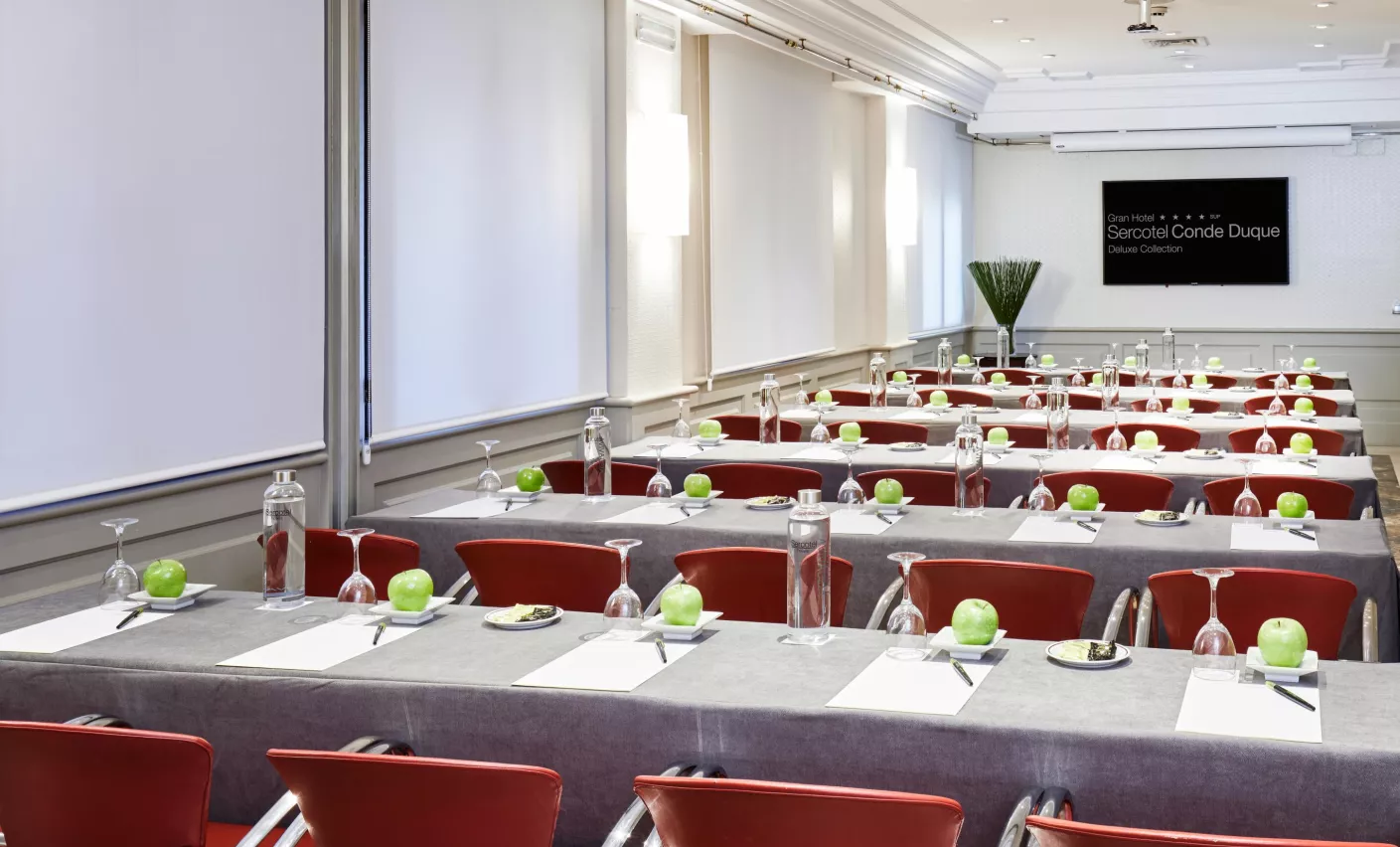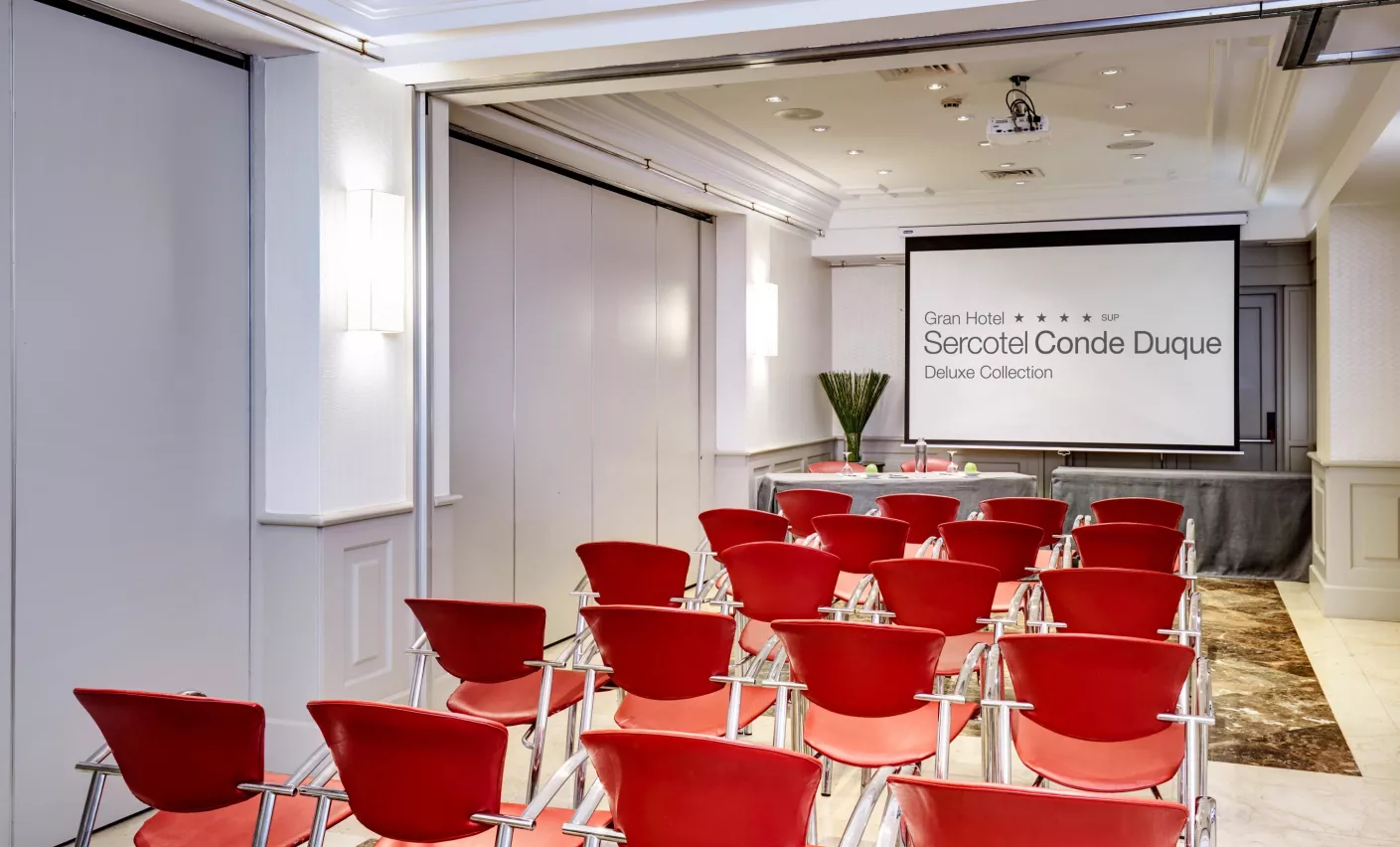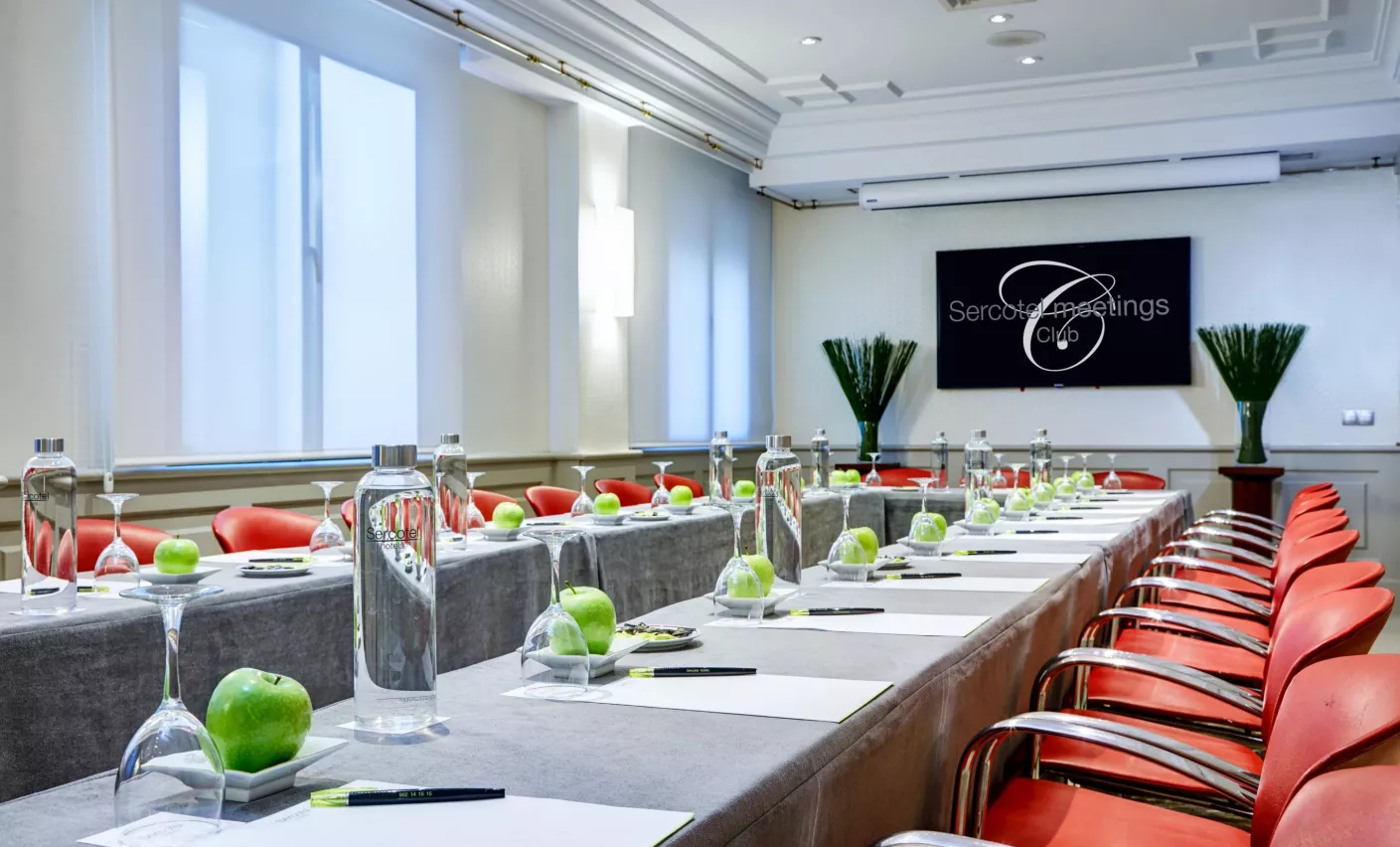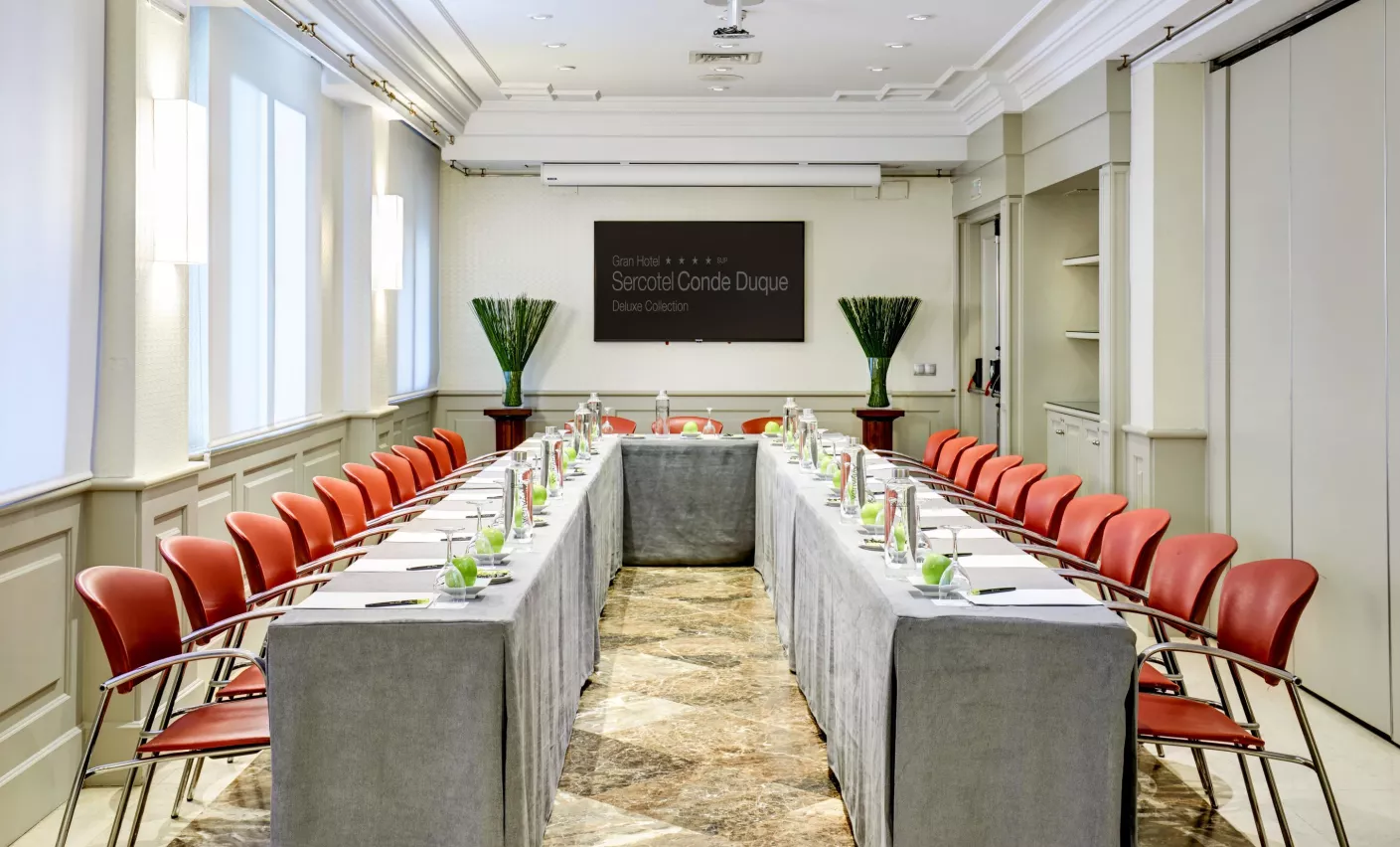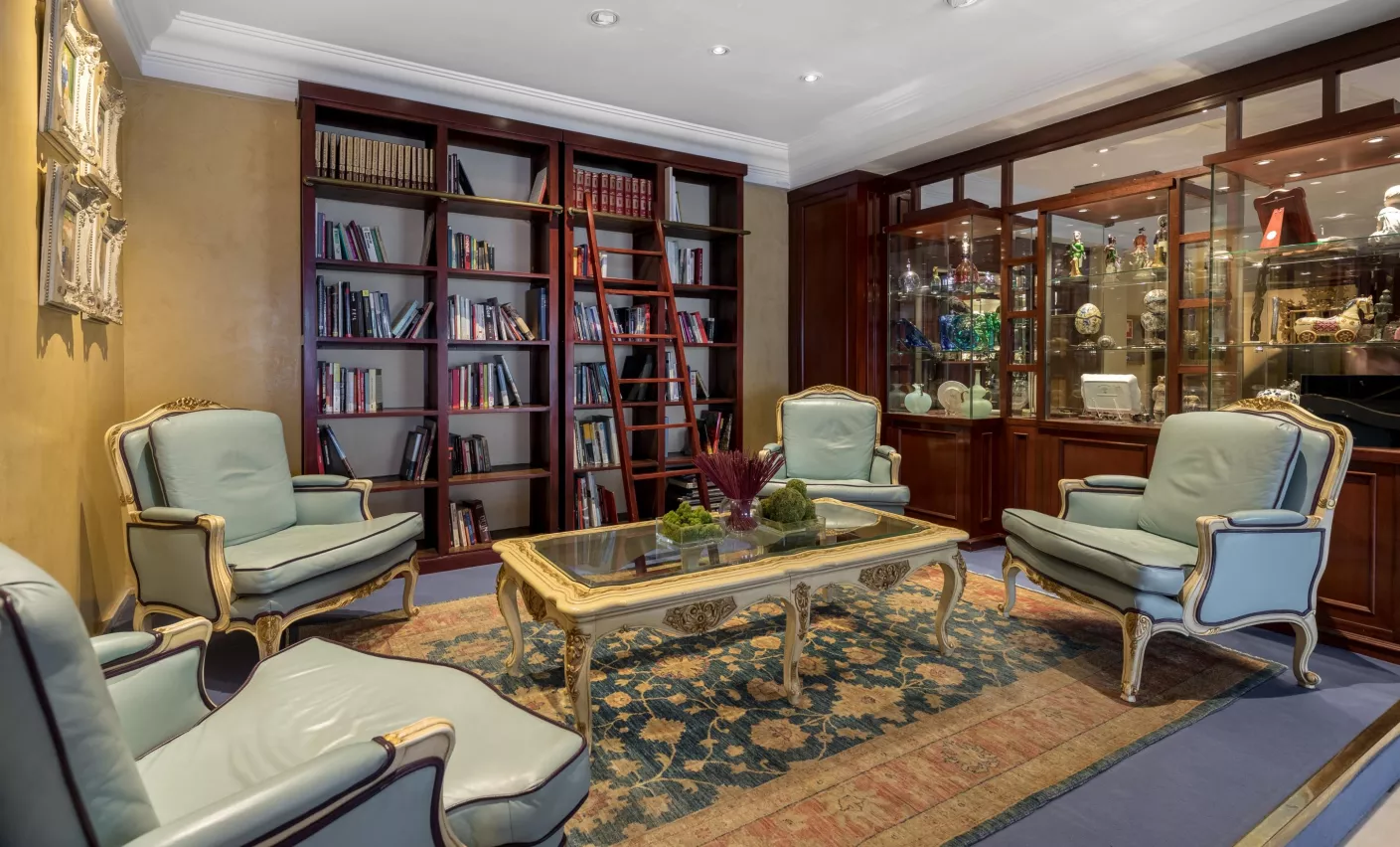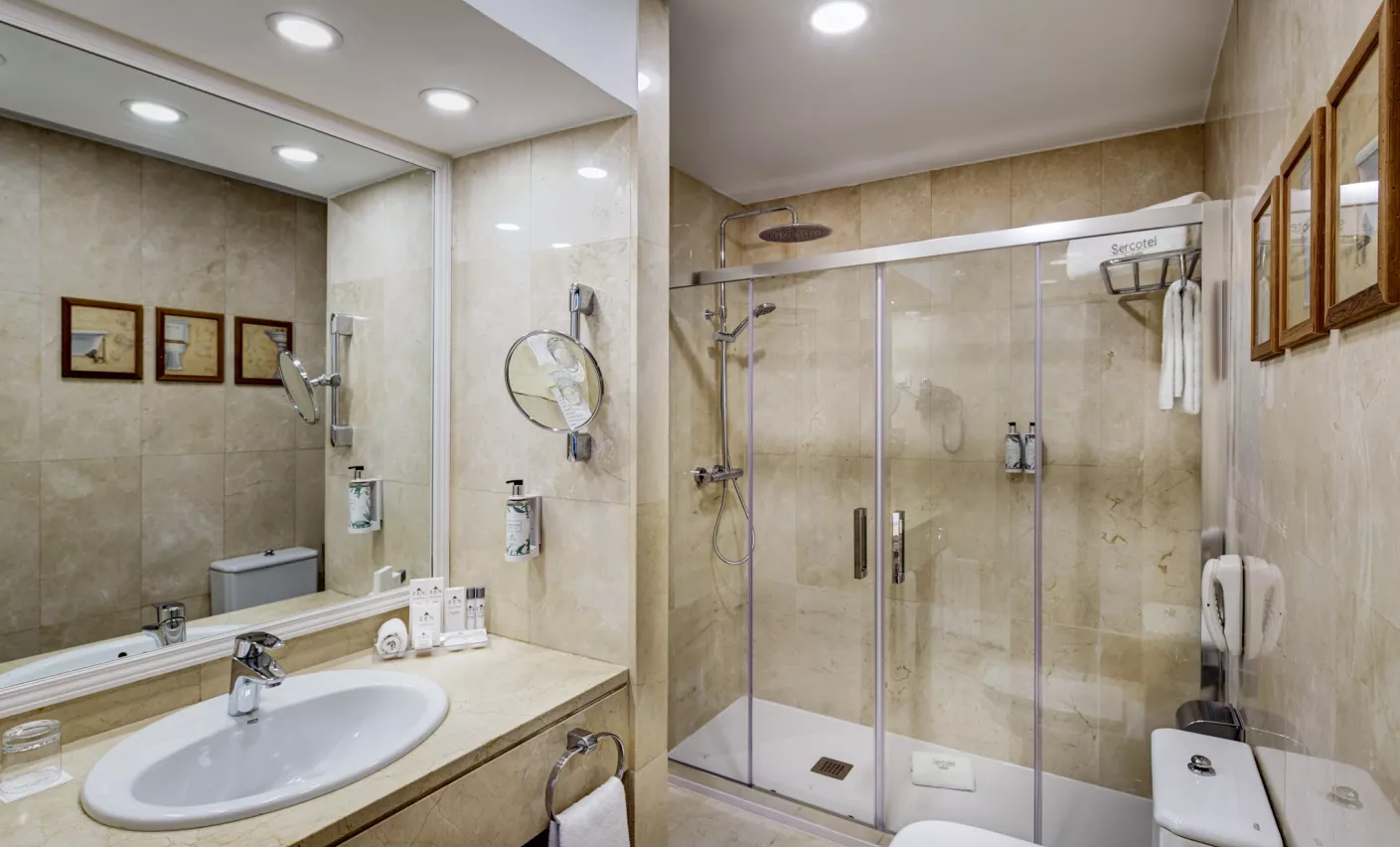 Meeting rooms
FACILITIES
Flexible spaces in the best locations.
PEOPLE
Tailor each space to the needs of your event.
SQUARE METRES
Rooms for holding your social event, convention or meeting in.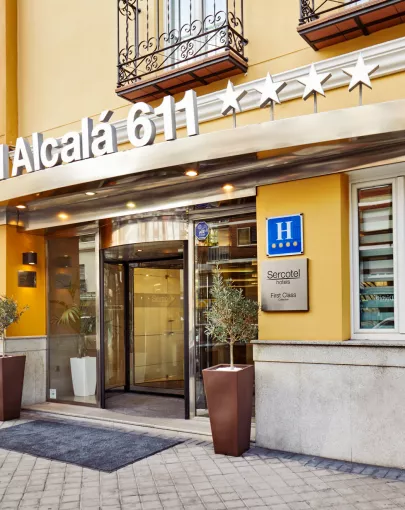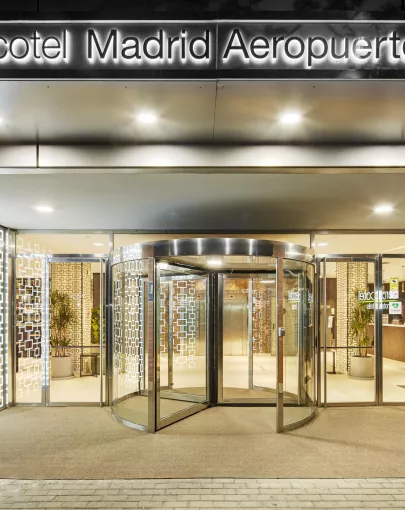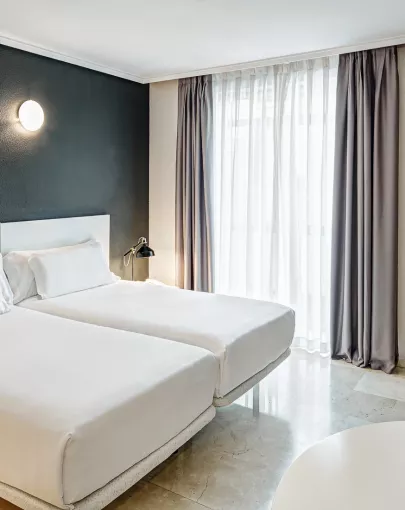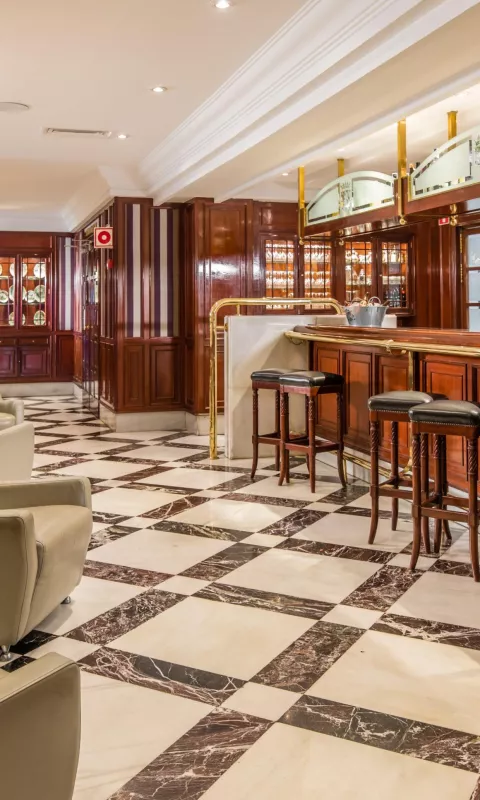 Pub / Coffee shop / Tea room
Classic-style bar in the heart of Madrid, perfect to enjoy a pleasant dinner, tea or drinks.
Gym
Stay in shape in our gym located on the -1 floor and open 24 hours a day.
Key features
Sercotel Gran Hotel Conde Duque offers the most complete services to guarantee a comfortable stay in Madrid. The hotel has free Wi-Fi Internet in all its function rooms, a free gym and parking.
Frequently Asked Questions
What are the check-in and check-out times at Sercotel Gran hotel Conde Duque?
You can check-in from 15:00 and you must check-out by 12:00.
Is it possible to check-in early or check-out late at Sercotel Gran hotel Conde Duque?
Early check-in and late check-out services are available to enable you to get the most out of your stay. Both services are subject to availability and may entail an additional cost. The Early Check-in price is €22. In the case of the Late Check-out service, the cost is €15 until 14:00 and €22 until 16:00.
Does Sercotel Gran hotel Conde Duque provide parking facilities?
Yes, the hotel has a car park that costs €20 per day. You can only book a parking space from the reception team when you arrive at the hotel.   
Does Sercotel Gran hotel Conde Duque provide Wi-Fi? Is it free of charge?
Yes, there's free Wi-Fi access throughout the hotel. Log on and browse. 
Can I stay at Sercotel Gran hotel Conde Duque with my pet?
Yes, we allow pets with a weight limit of 5kg. A supplement of €25 per night will be charged. Remember that the service is subject to availability and you must book in advance.
Is there a cafeteria at Sercotel Gran hotel Conde Duque?
Yes, the Sercotel Gran hotel Conde Duque has a cafeteria. It's open from 13:30 to 23:00.

*The schedule will be modified in the month of August: from August 1 to 31, the schedule will be from Tuesday to Saturday, from 7:00 p.m. to 11:00 p.m. On Mondays and Sundays, the cafeteria will be closed.
What kind of breakfast is served at Sercotel Gran hotel Conde Duque?
We offer buffet breakfast at a cost of 17 € per person. It is served from 7:00 to 11:00 every day.
Does Sercotel Gran hotel Conde Duque provide Room Service?
Yes, Room Service is available from 15:00 to 23:00.
Are there fridges and/or minibars in the rooms at Sercotel Gran hotel Conde Duque?
Yes, all the rooms have a minibar.
Is there a fitness room at Sercotel Gran hotel Conde Duque?
Yes, there's a fitness room with sports equipment. 
Does Sercotel Gran hotel Conde Duque provide a laundry service?
Yes, we provide a laundry service. It's available from 9:00 to 15:00.

TripAdvisor