Bilbao, Spain
Sercotel Arenal Bilbao
Search your hotel or destination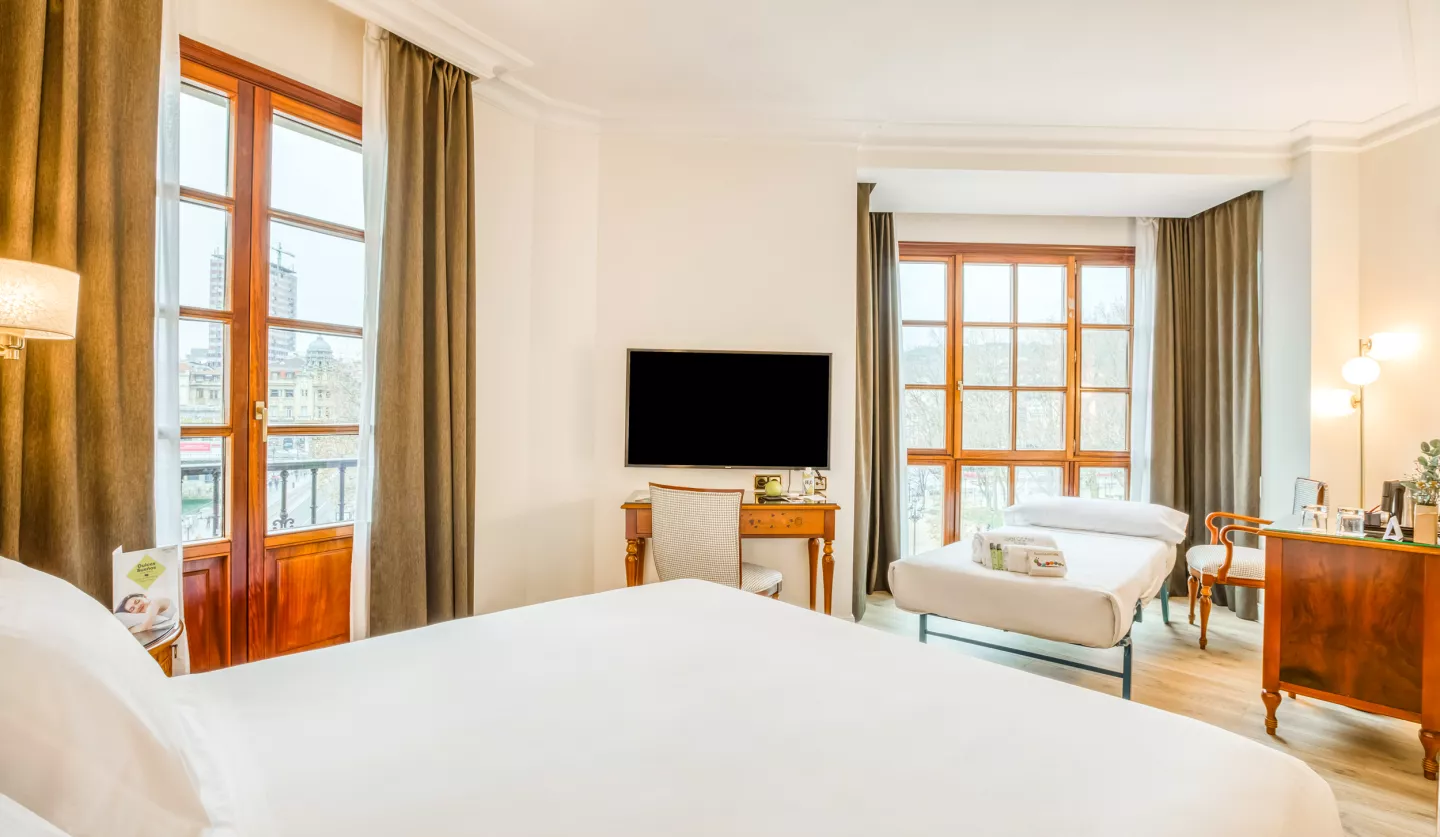 Your gateway to the Old Town
Aupa Hi! Welcome to Bilbao, the city that decades ago shed its dark industrial skin to become one of the most vibrant and modern cities in northern Spain. You don't believe it? A few days in our hotel Arenal Bilbao and we will have proved it to you. 
Don't hesitate and drop by reception. Ask us anything you want to know about the city and what to do during your stay. You know, there's nothing like insider tips to really get to know a place and get off the beaten track.  
At our 3-star hotel we know that there are as many types of trips as there are guests who visit us. That's why we want you to experience Bilbao the way you want to, and if that includes, for example, sharing the experience with your pet, then so be it.  
At the Sercotel Arenal Bilbao Hotel, dogs and cats are welcome. All you have to do is let us know before you arrive so that we can prepare the welcome they deserve.  
Whether you come with your dog, as a couple, with friends, as a family or on your own, you will soon realise that the capital of Biscay can be explored on foot. Among other things, thanks to the location of our hotel: right in the city centre.  
At the gates of the Old Town, and a five-minute walk from the train station, our Sercotel Arenal Bilbao awaits you with 36 spacious, bright and modern rooms distributed over the 6 floors of a beautiful building, one of those that you see and want to enter.  
In fact, our location is so strategic that you won't need a car to get to the best places in Bilbao. So, don't worry and park it in the public car park just in front of our hotel. You will enjoy a special rate for staying at the Sercotel Arenal Bilbao.  
From there, the Seven Streets of the Old Town open up before you to go shopping, admire monuments and sample the Basque cuisine that has become famous all over the world. 
We know it's going to be difficult, but we ask you to hold back a little, to leave room for what awaits you the next day. A hearty breakfast buffet to recharge your batteries for another day of leisure plans or business meetings.  
Because yes, if you are here for work, we also have a space for you: our business corner is the ideal place for those informal meetings or to concentrate on your business.
Find your room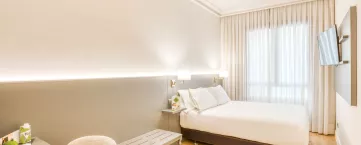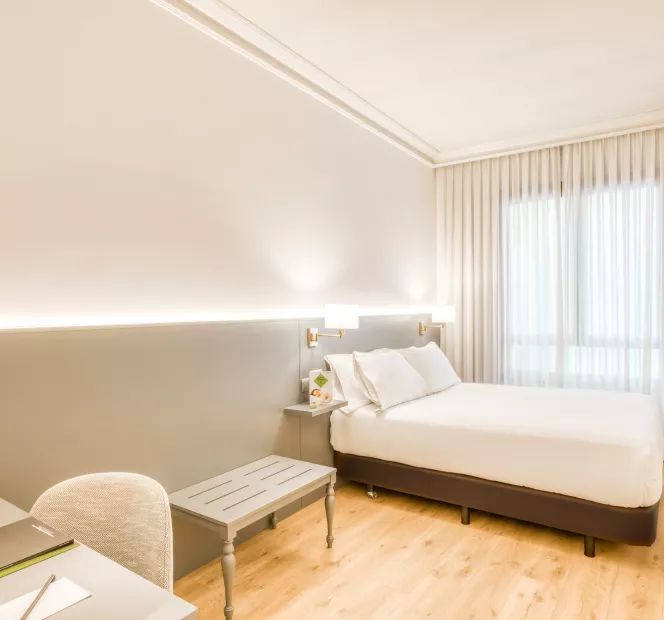 Basic Room
Planning a couple's getaway to Bilbao? The Basic at our Arenal Bilbao hotel is your place in the world. Natural light, tranquility and space to move comfortably around the room.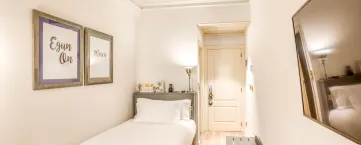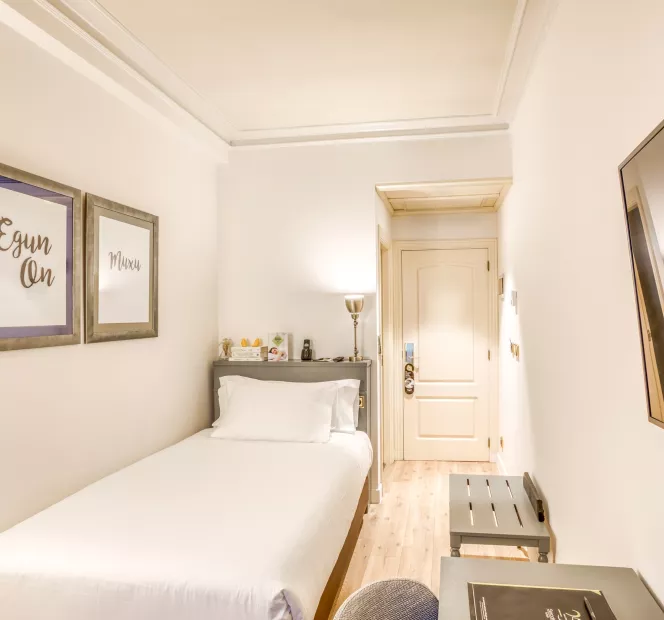 Basic Single Room
This room is for you if you are travelling alone. Coquettish, tastefully decorated and very cosy, in the Basic Individual room of the Sercotel Arenal Bilbao you will find the ideal place to enjoy peace and relaxation.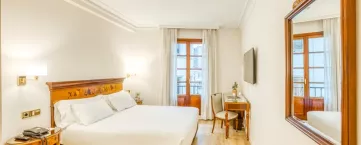 Classic Double Room
Designed for couples or friends, our Classic Double rooms in Bilbao have a comfortable double bed to guarantee a perfect rest. Plus, enjoy entertainment on the Smart TV with your favourite series.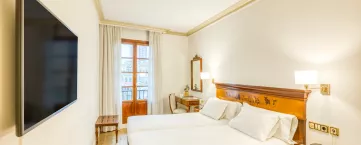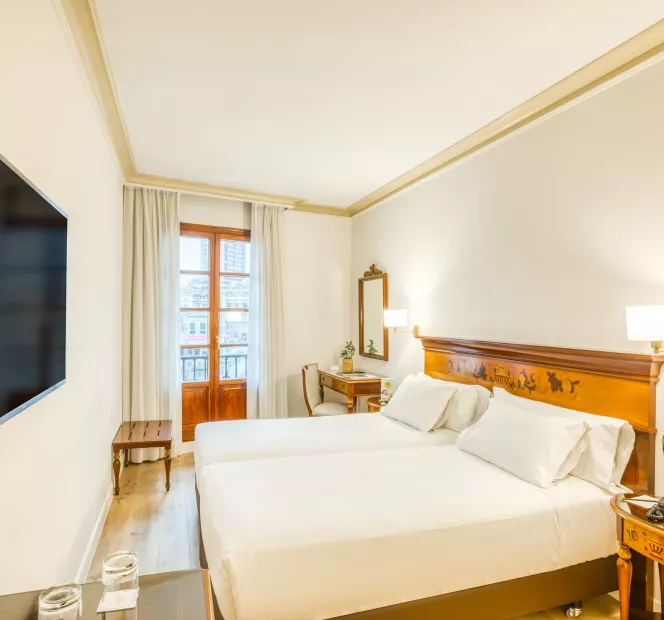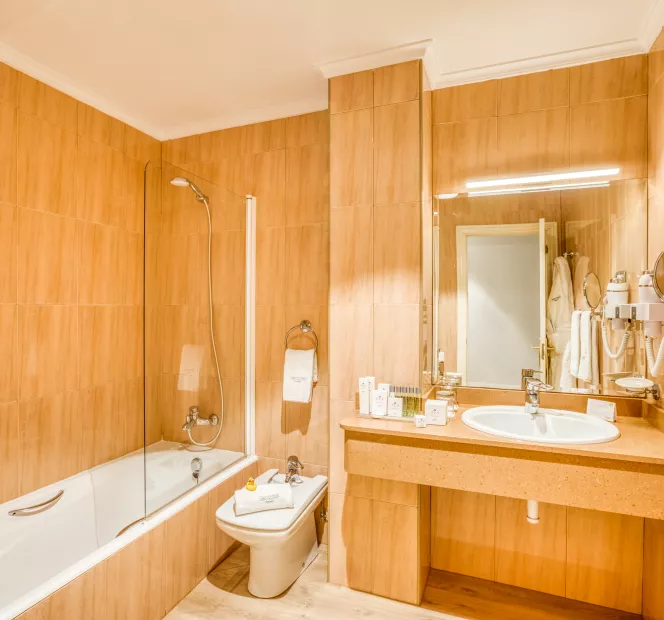 Classic Room
Ideal for travelling as a couple of friends or with work colleagues, our Classic rooms will guarantee you the best rest during your stay in Bilbao. And enjoy your favourite series on our Smart TV!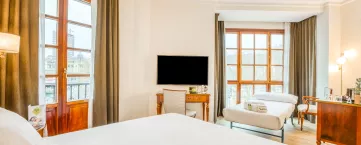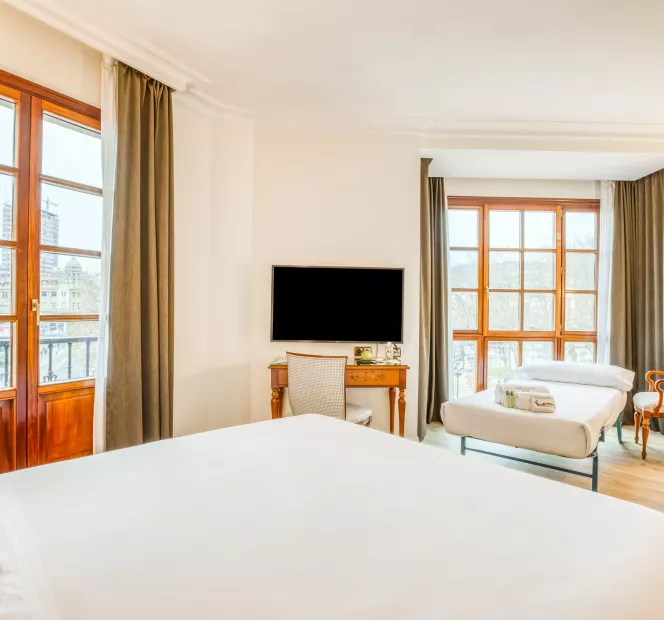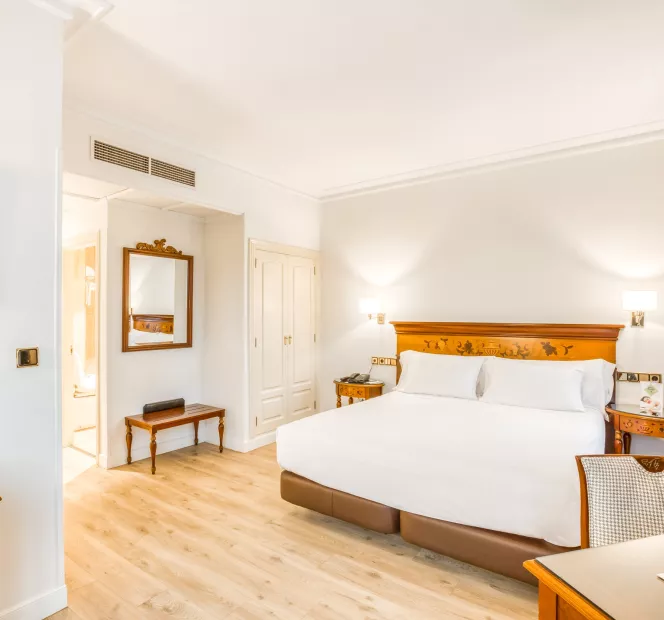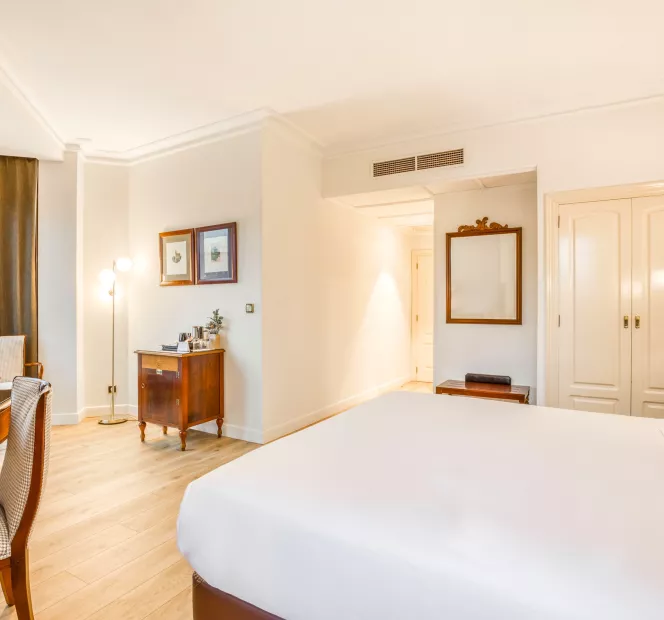 Superior Room
After a tiring but very entertaining day visiting Bilbao, you deserve the best and most intimate of our rooms at the Sercotel Arenal Bilbao hotel. In it you will find coffee capsule coffee machines so that you get up every morning with energy. That's why we recommend you choose our Superior Double. You will feel right at home. We promise.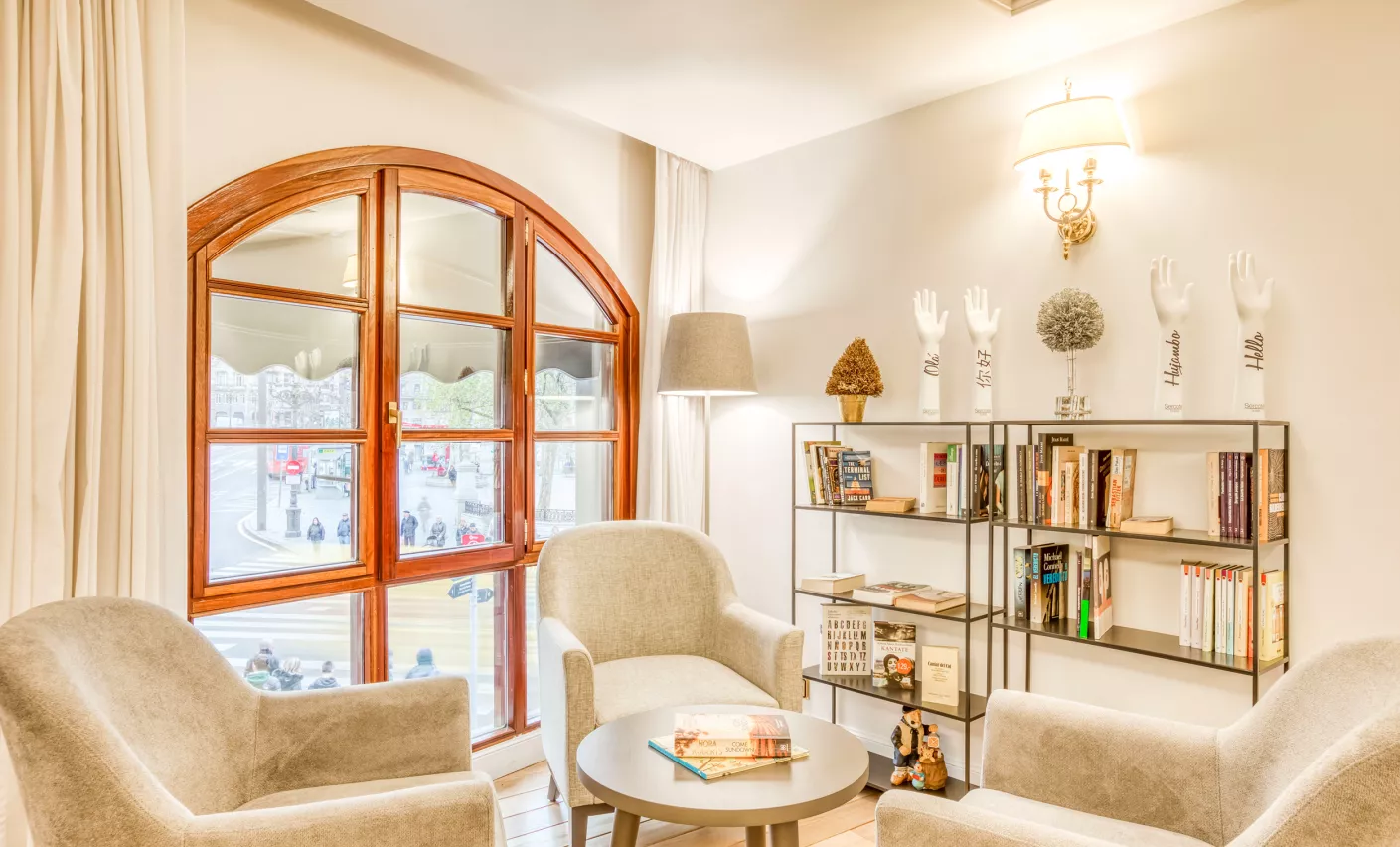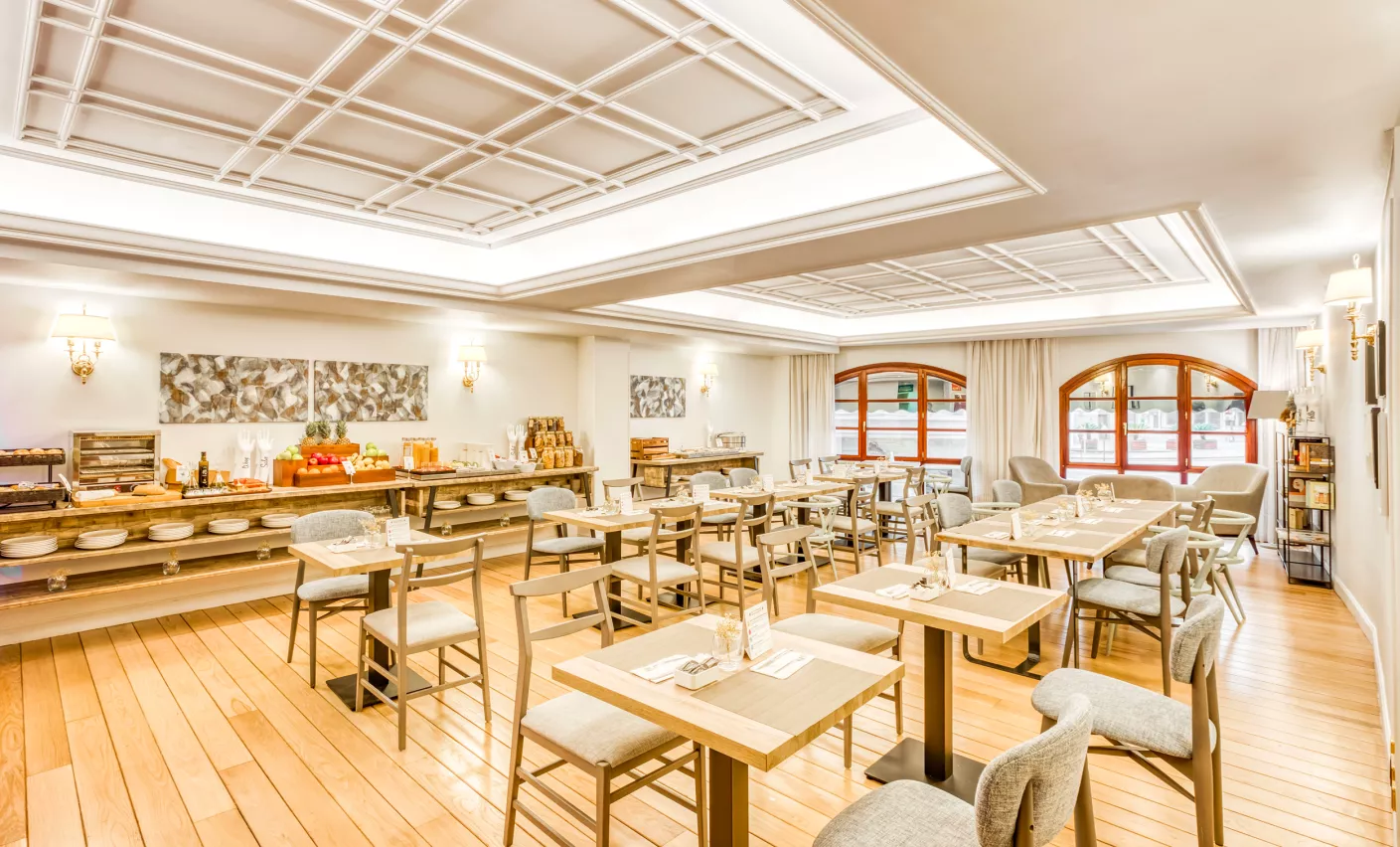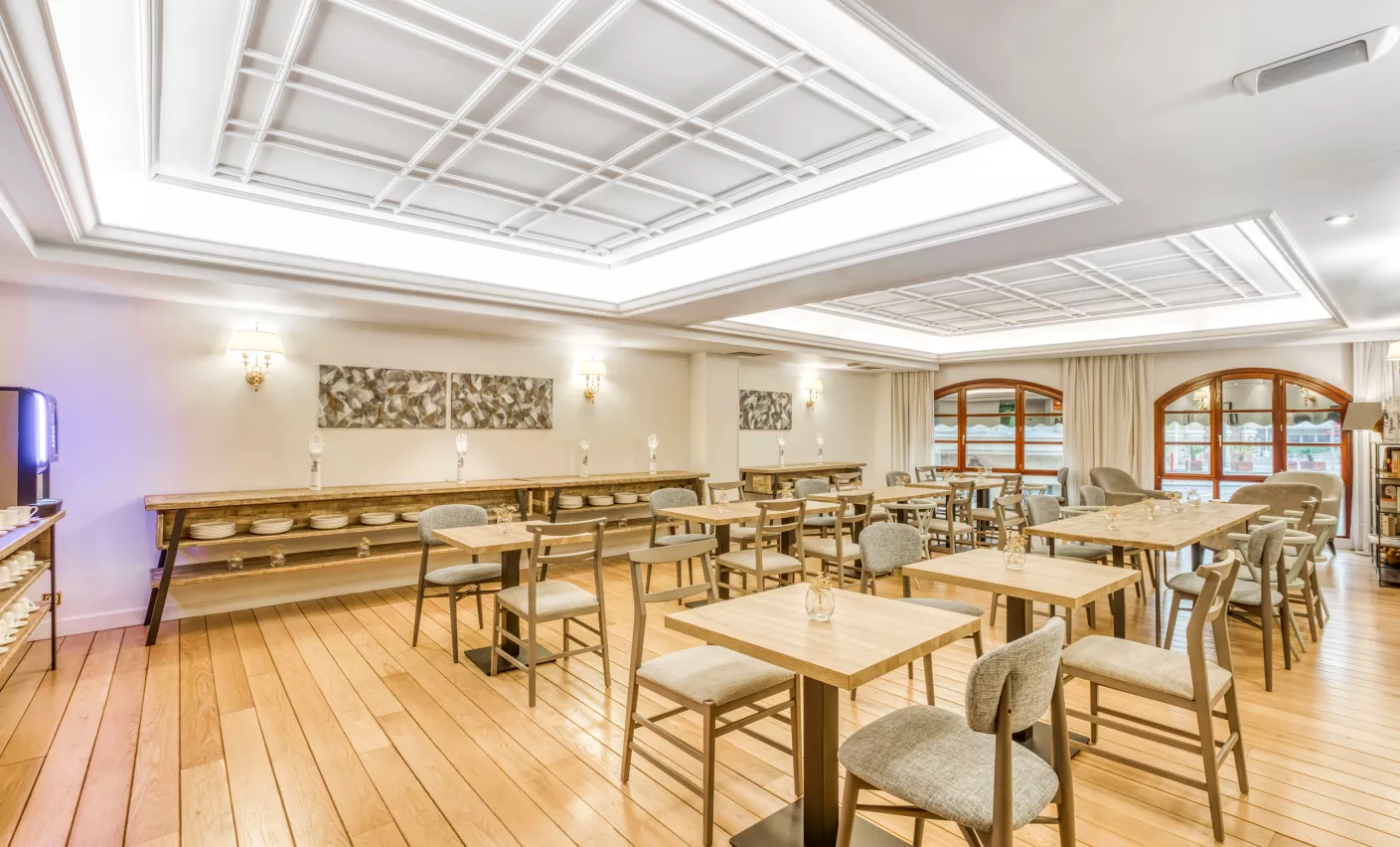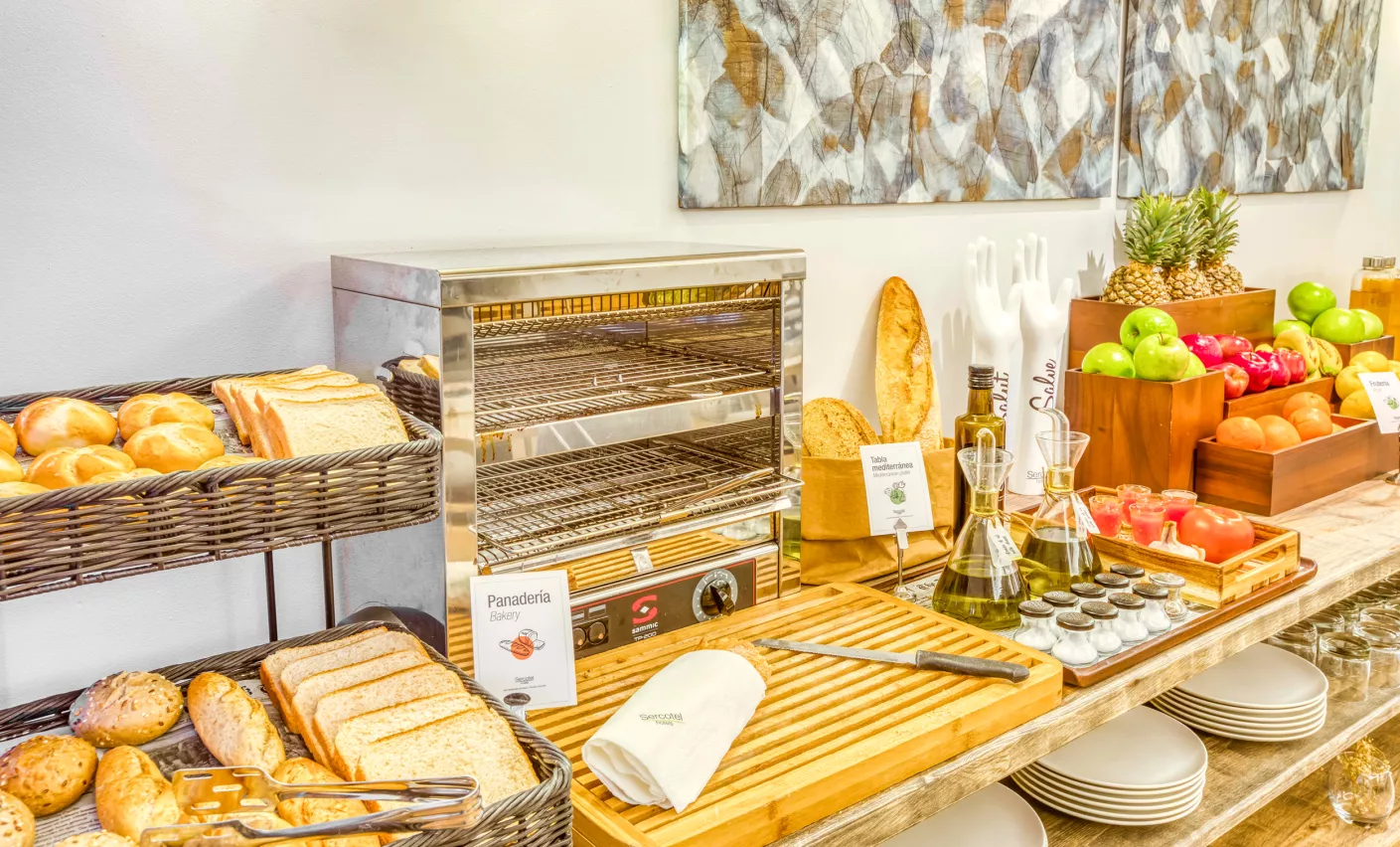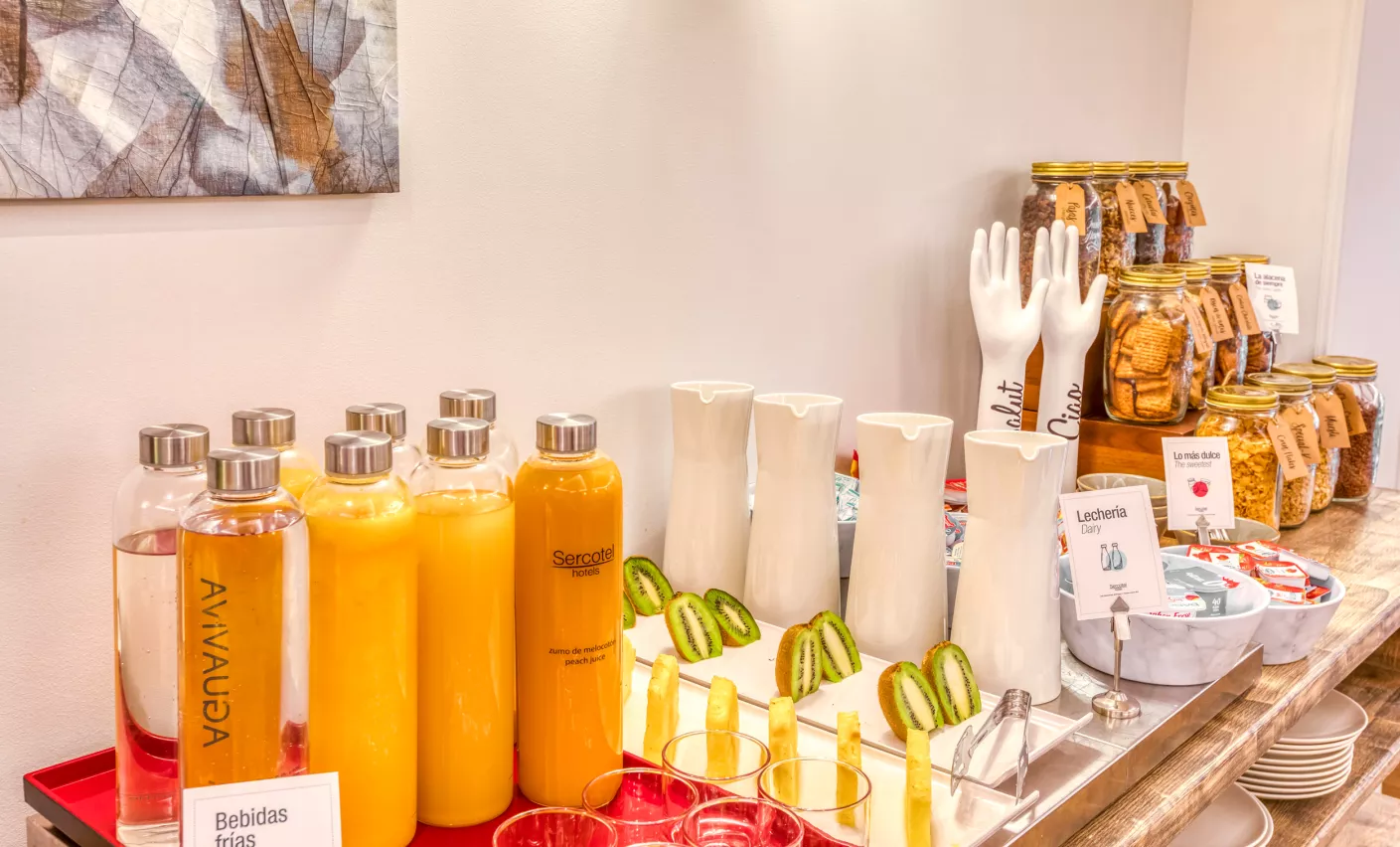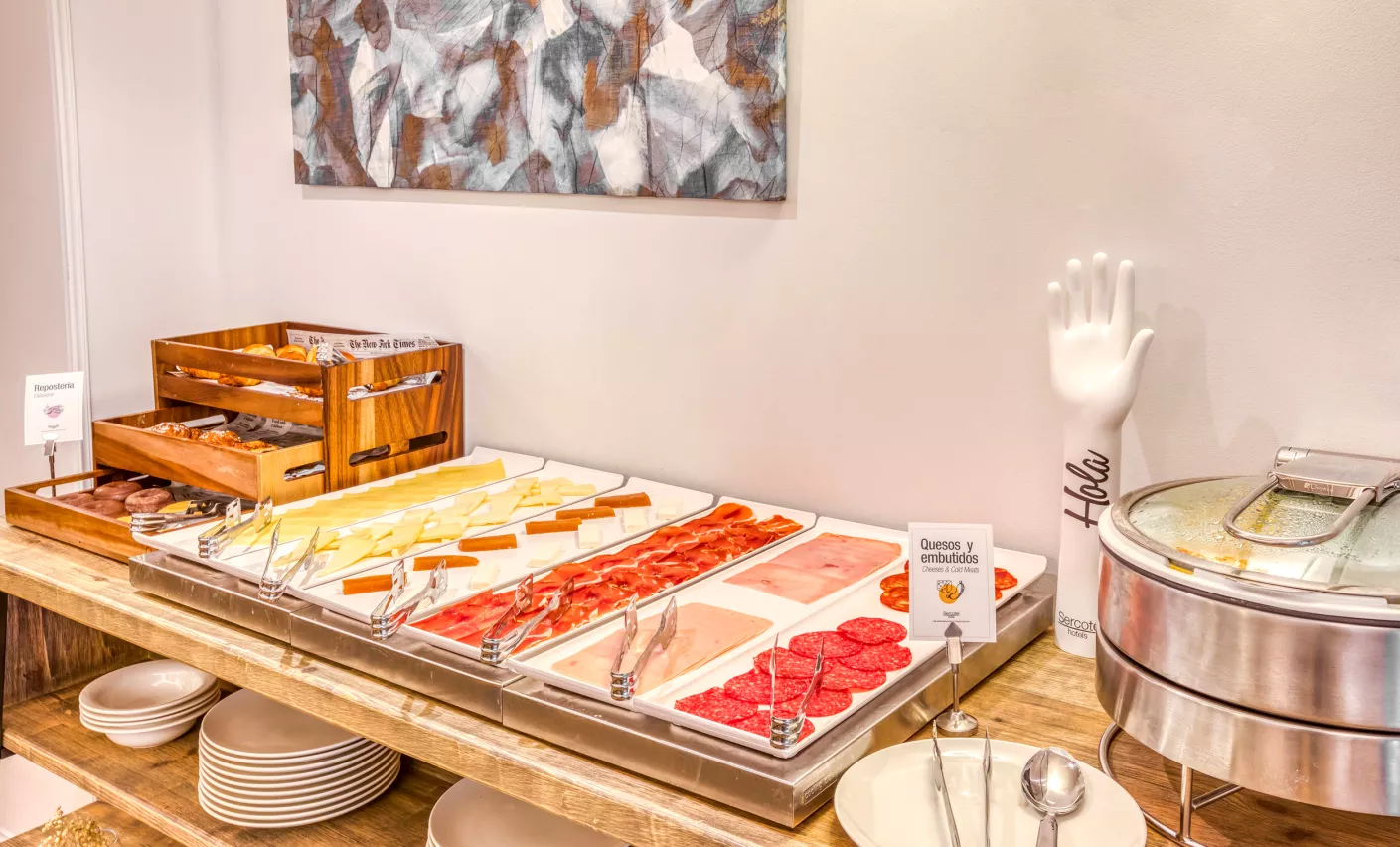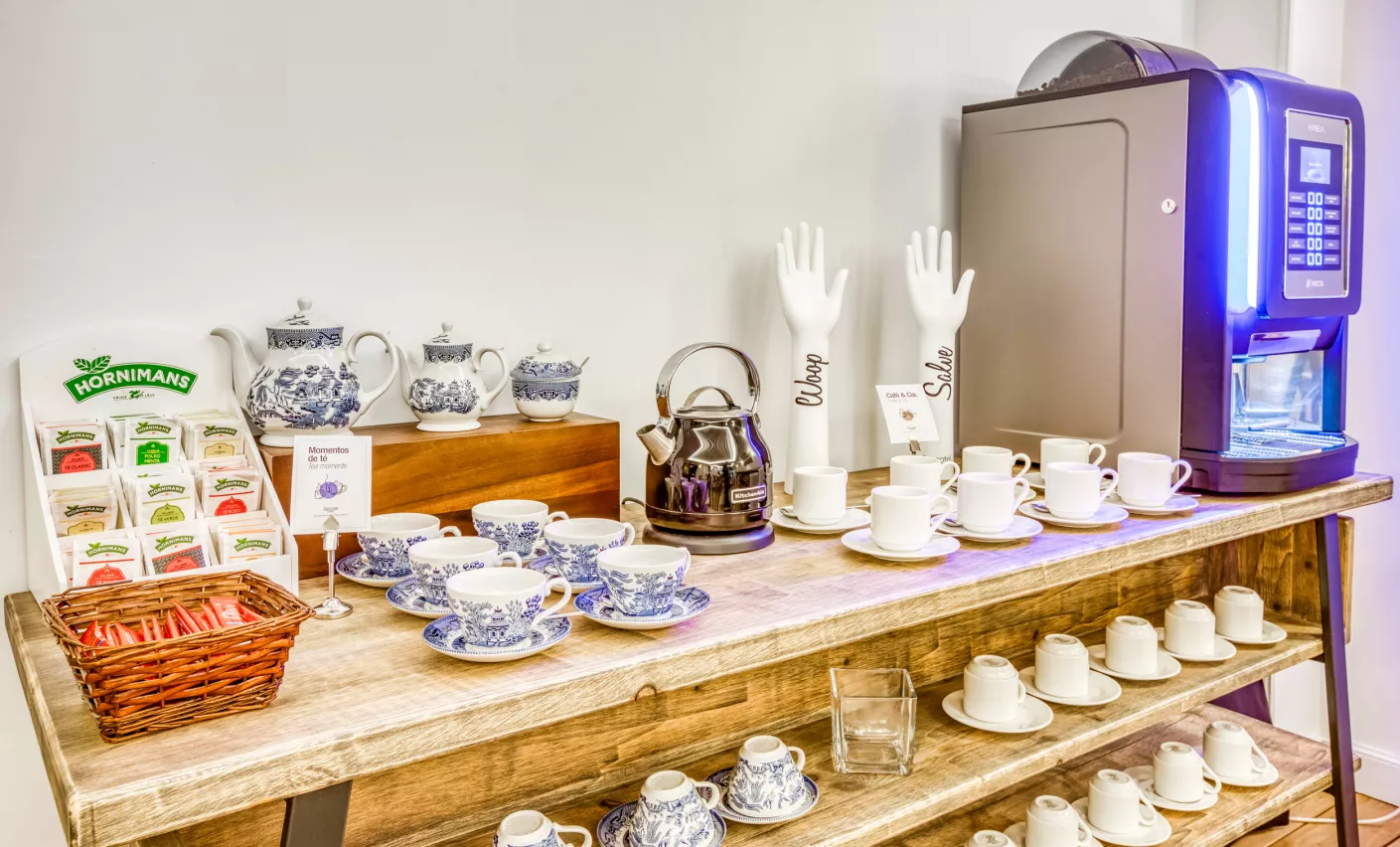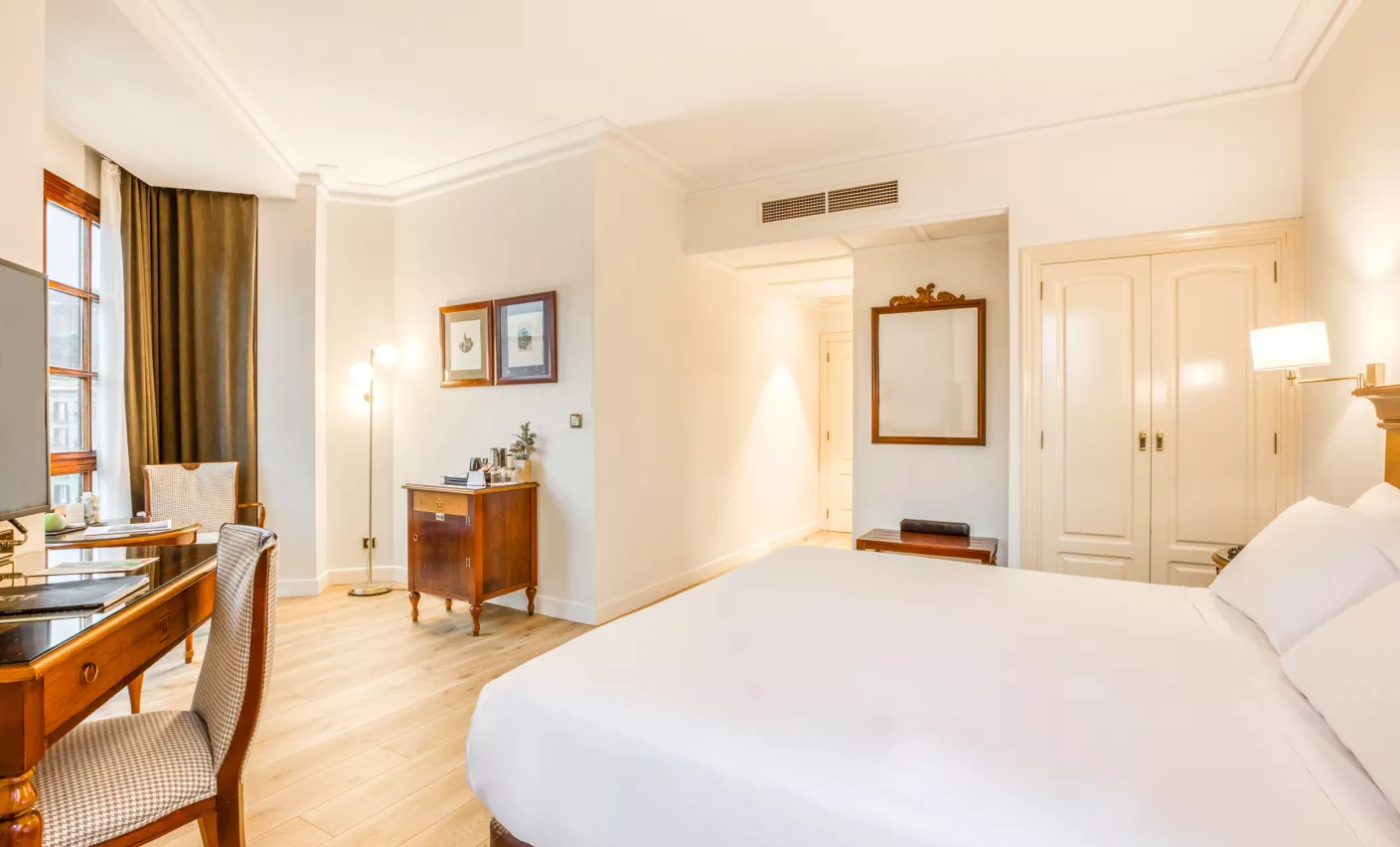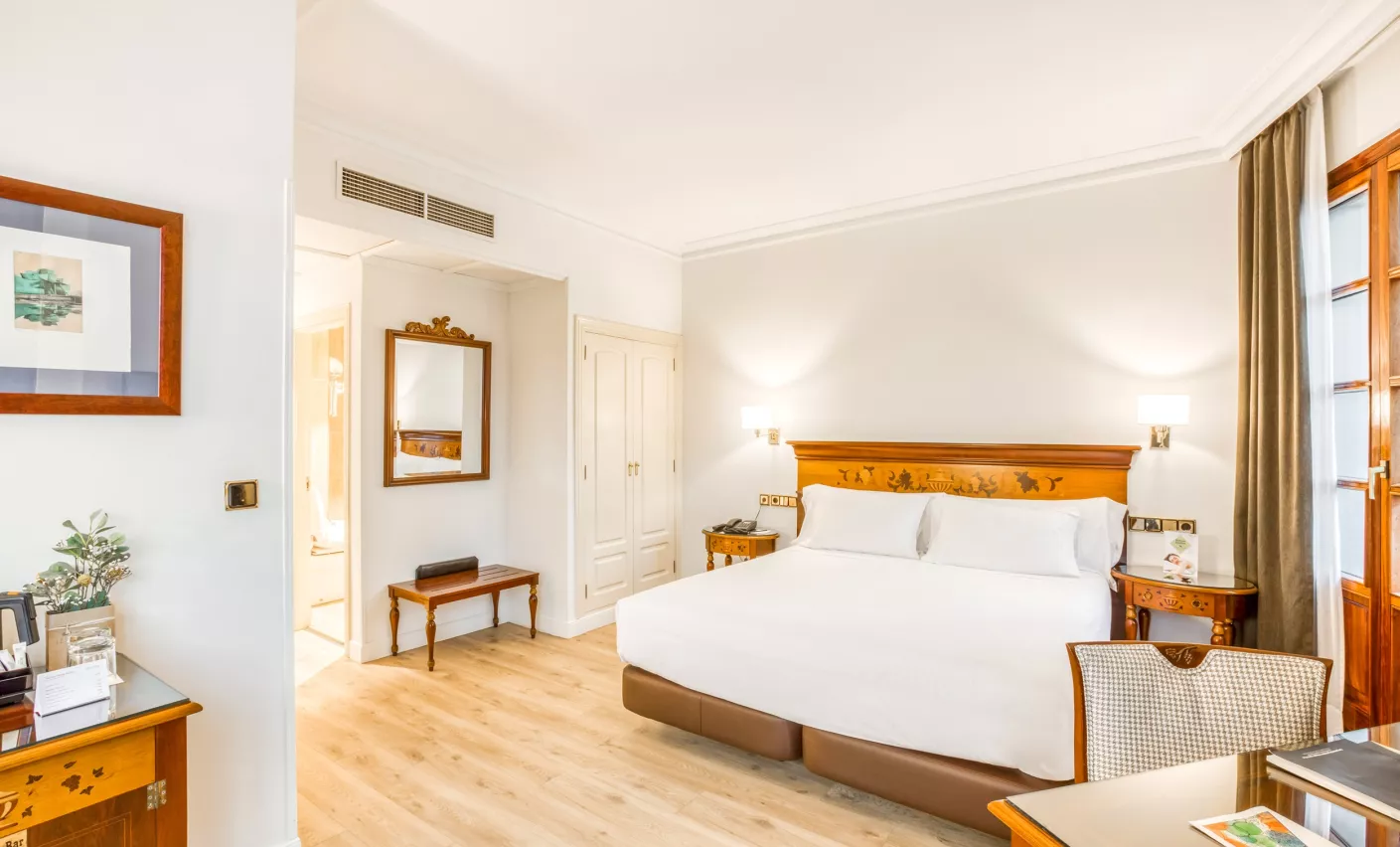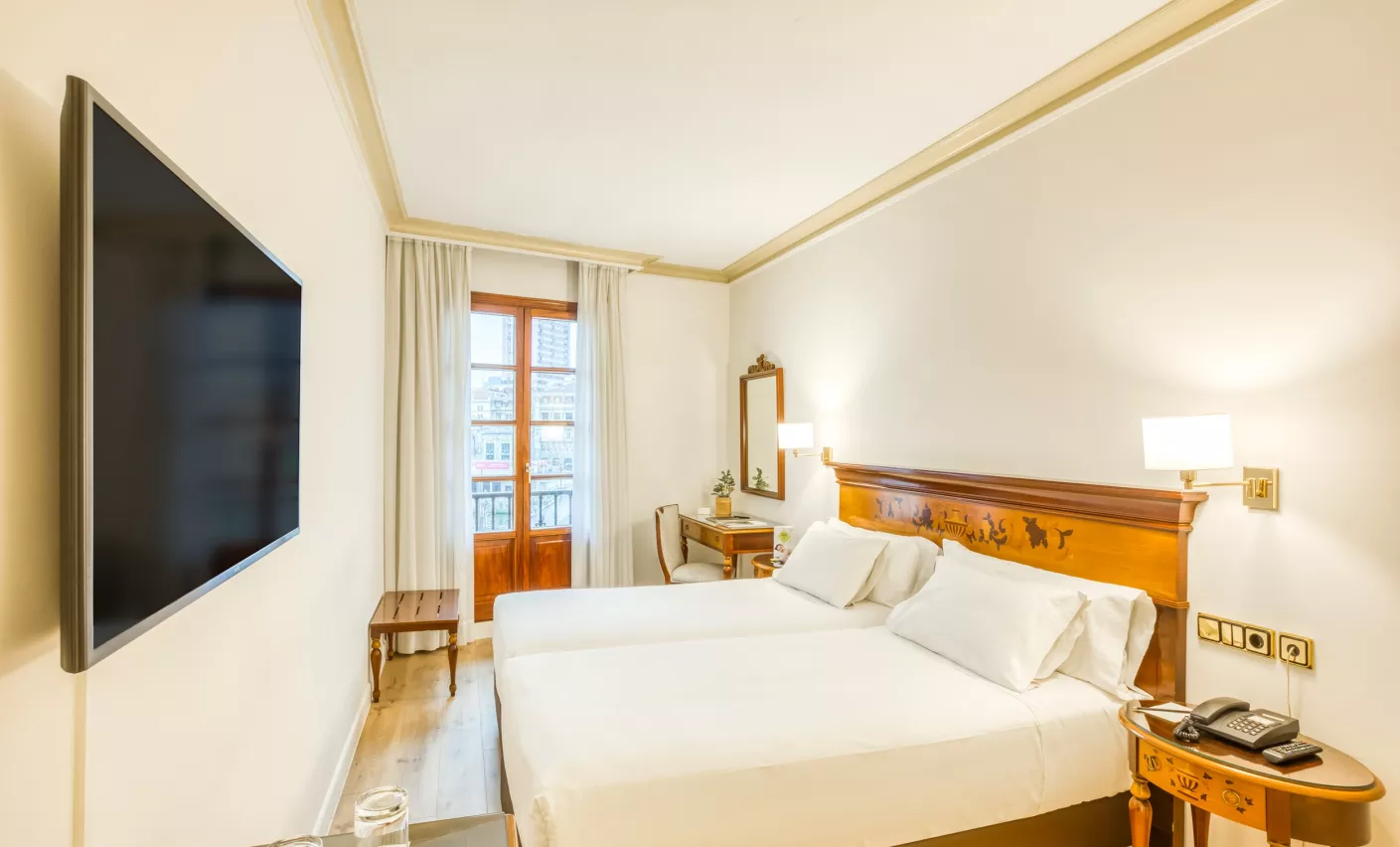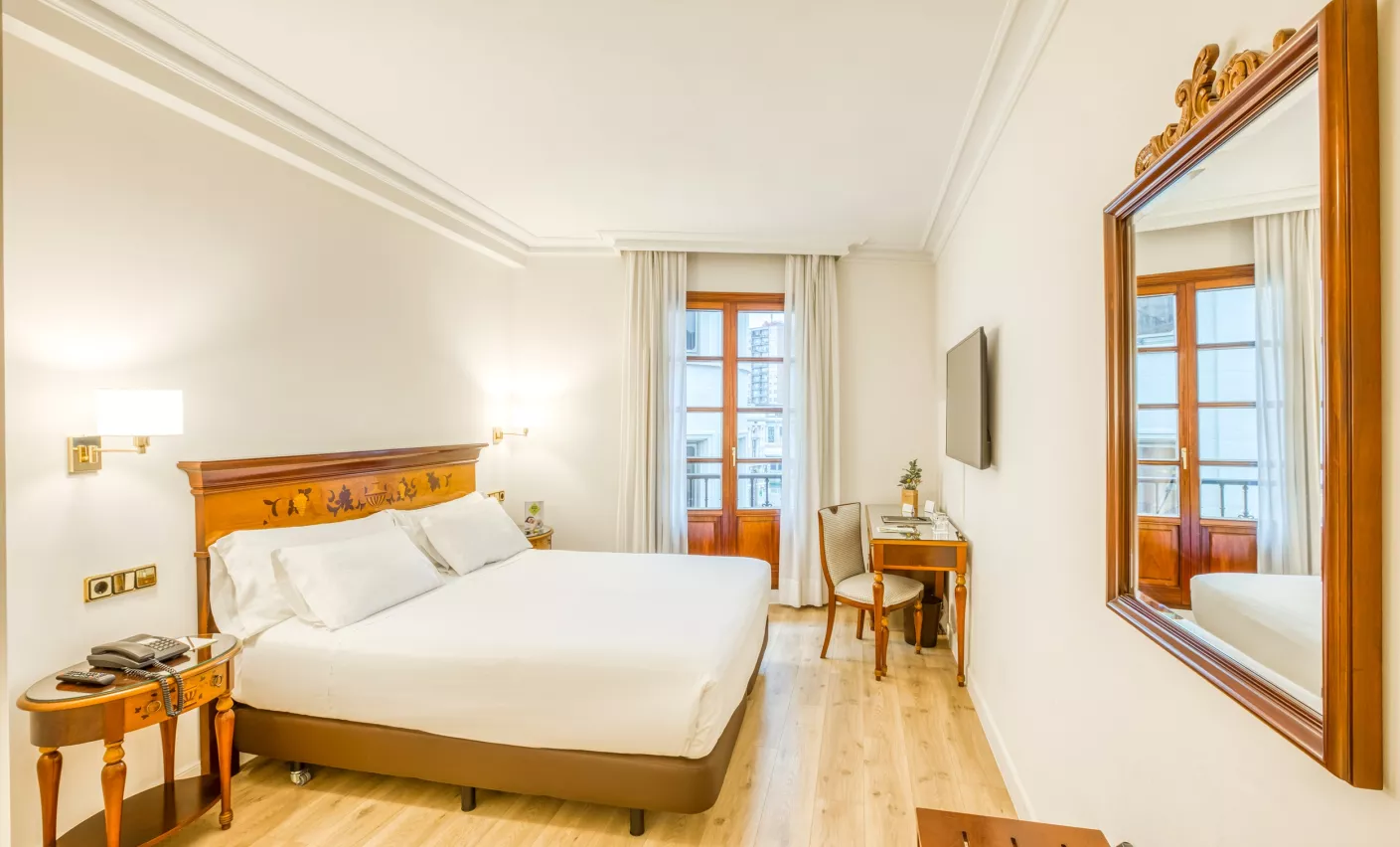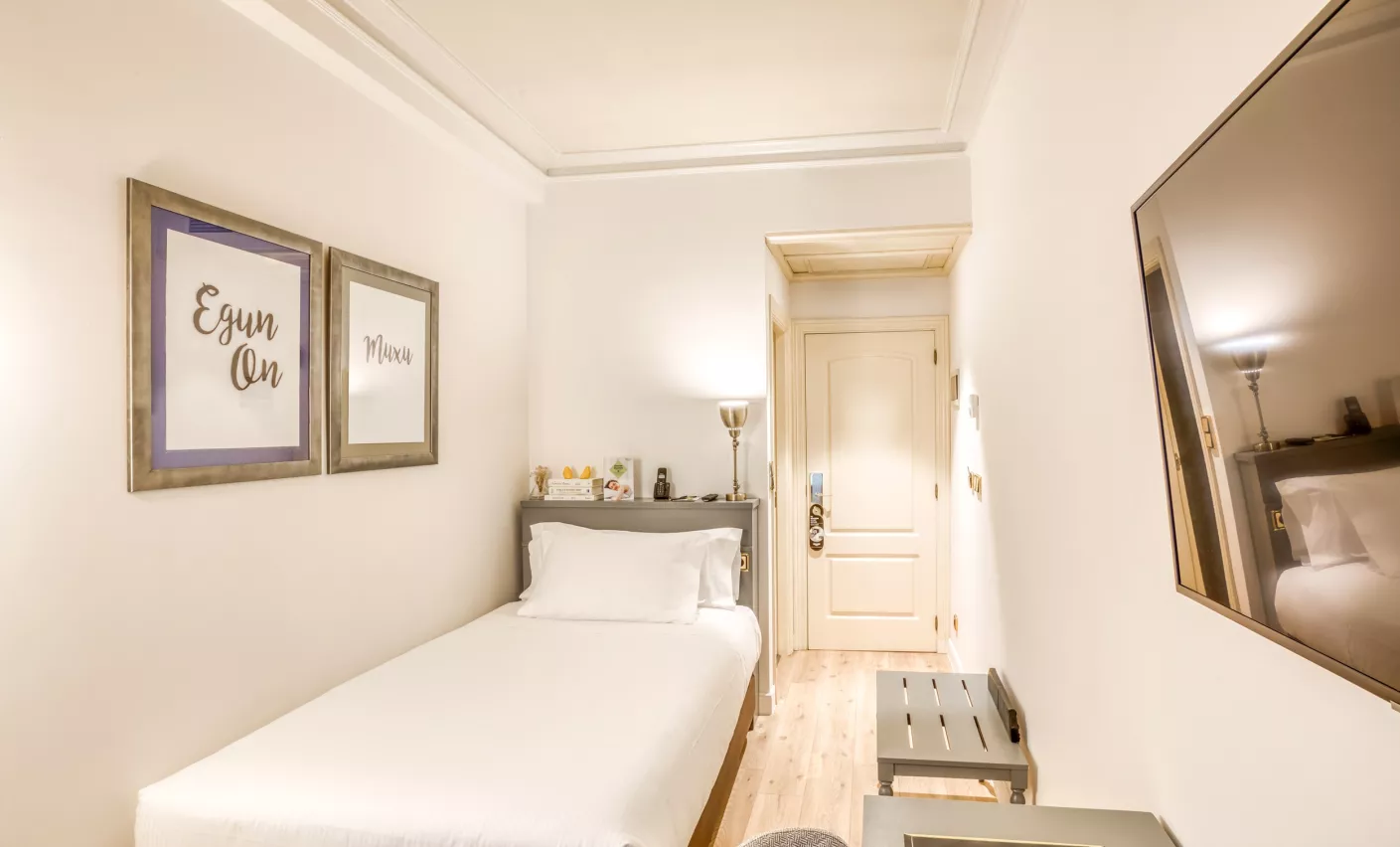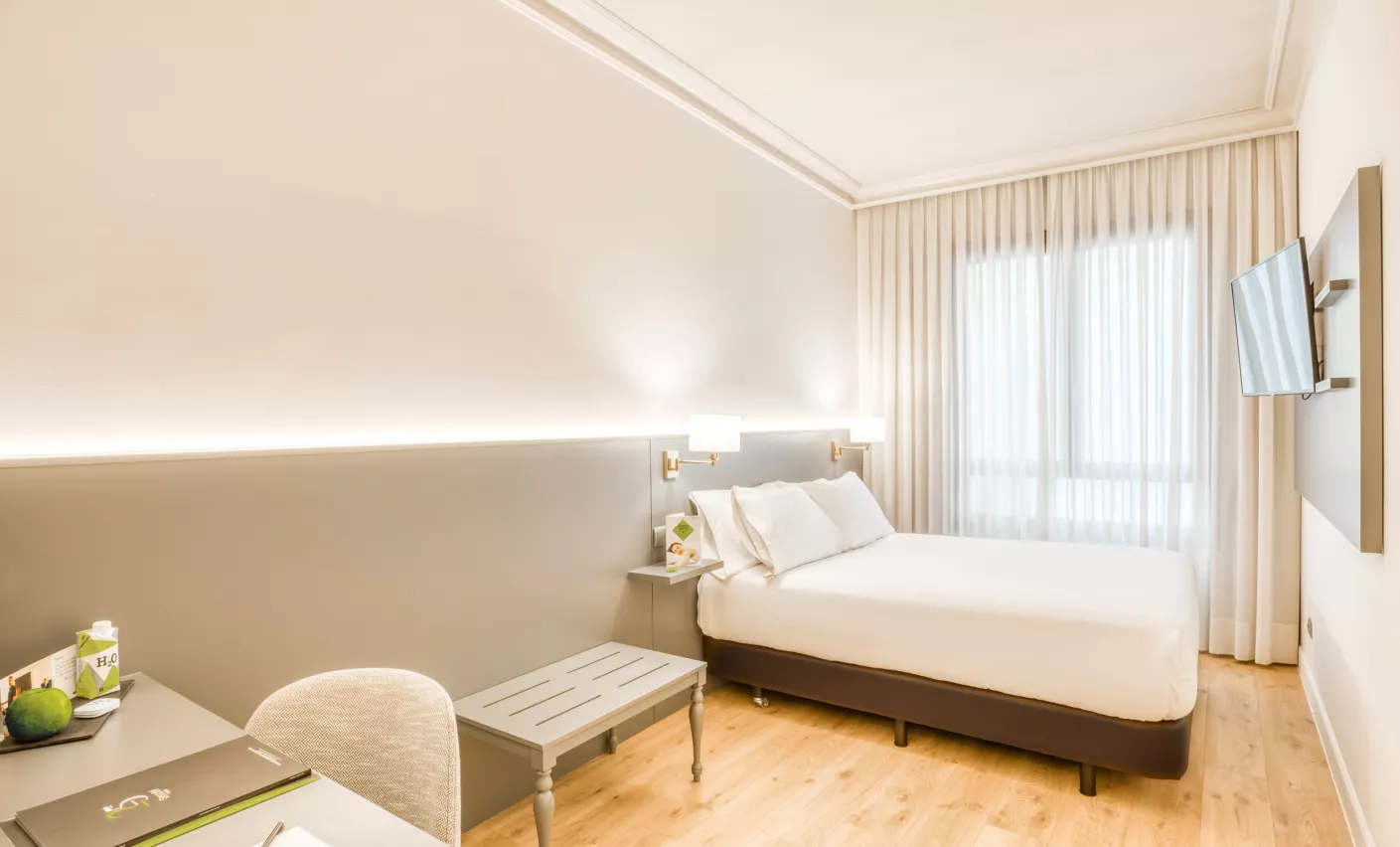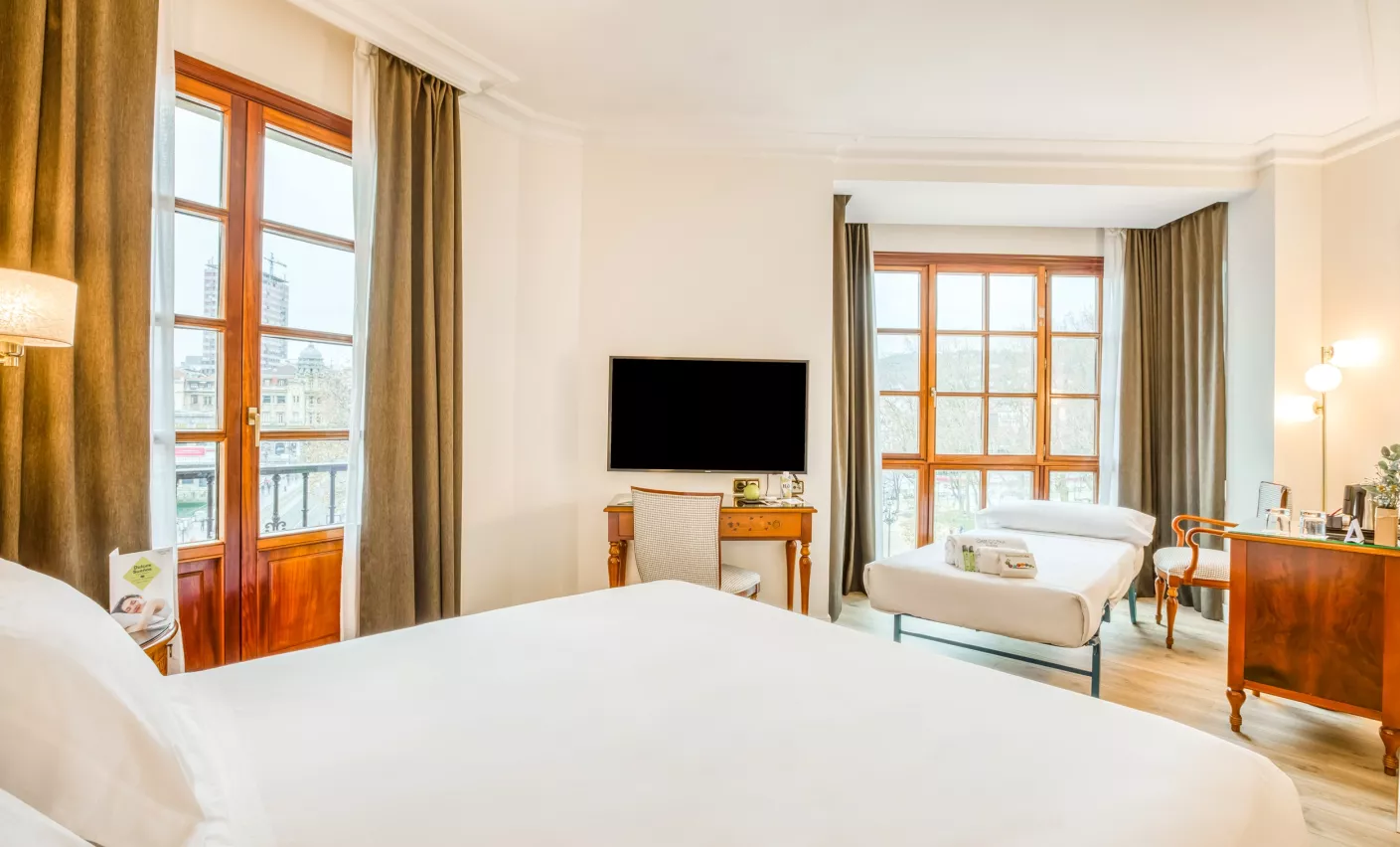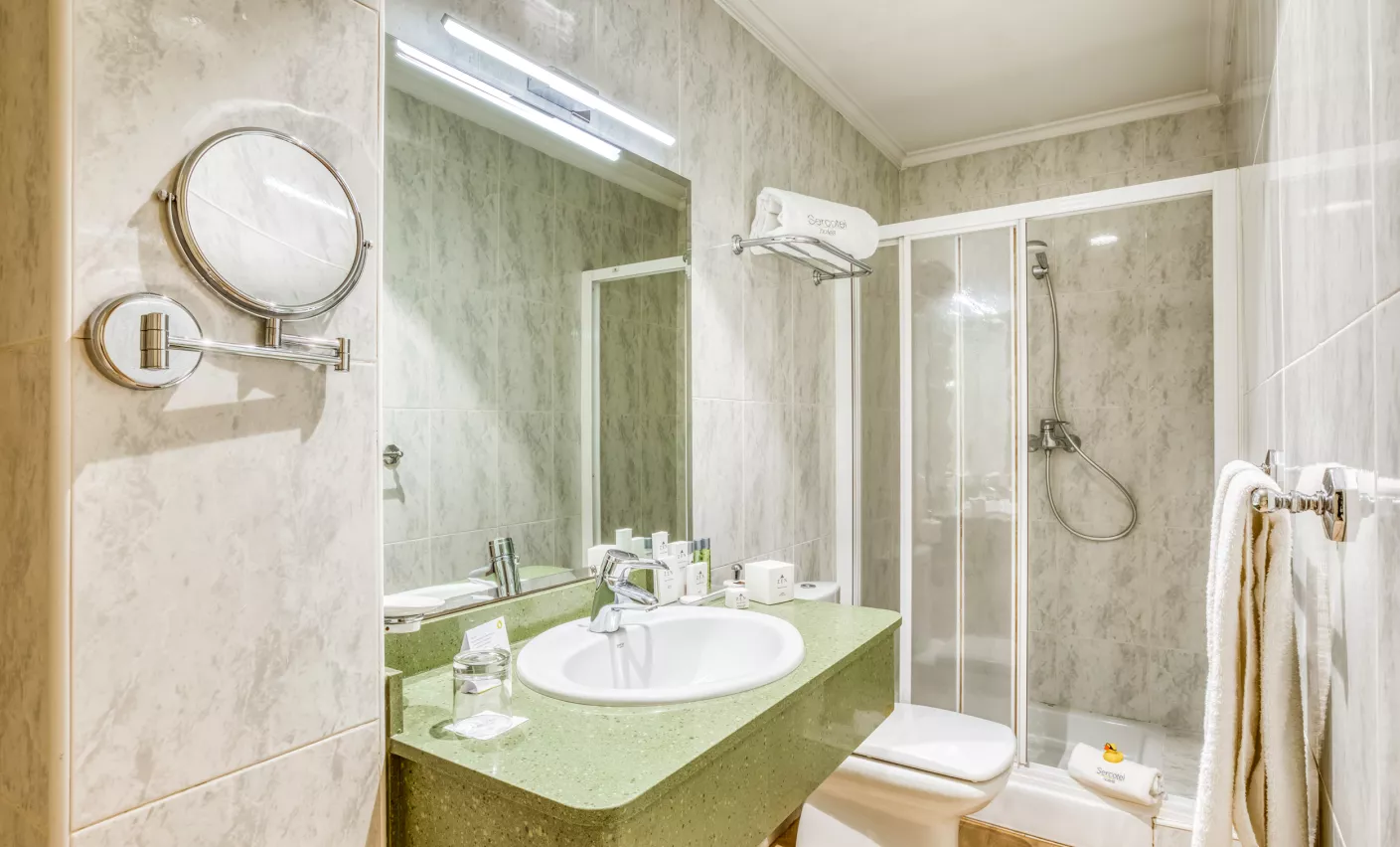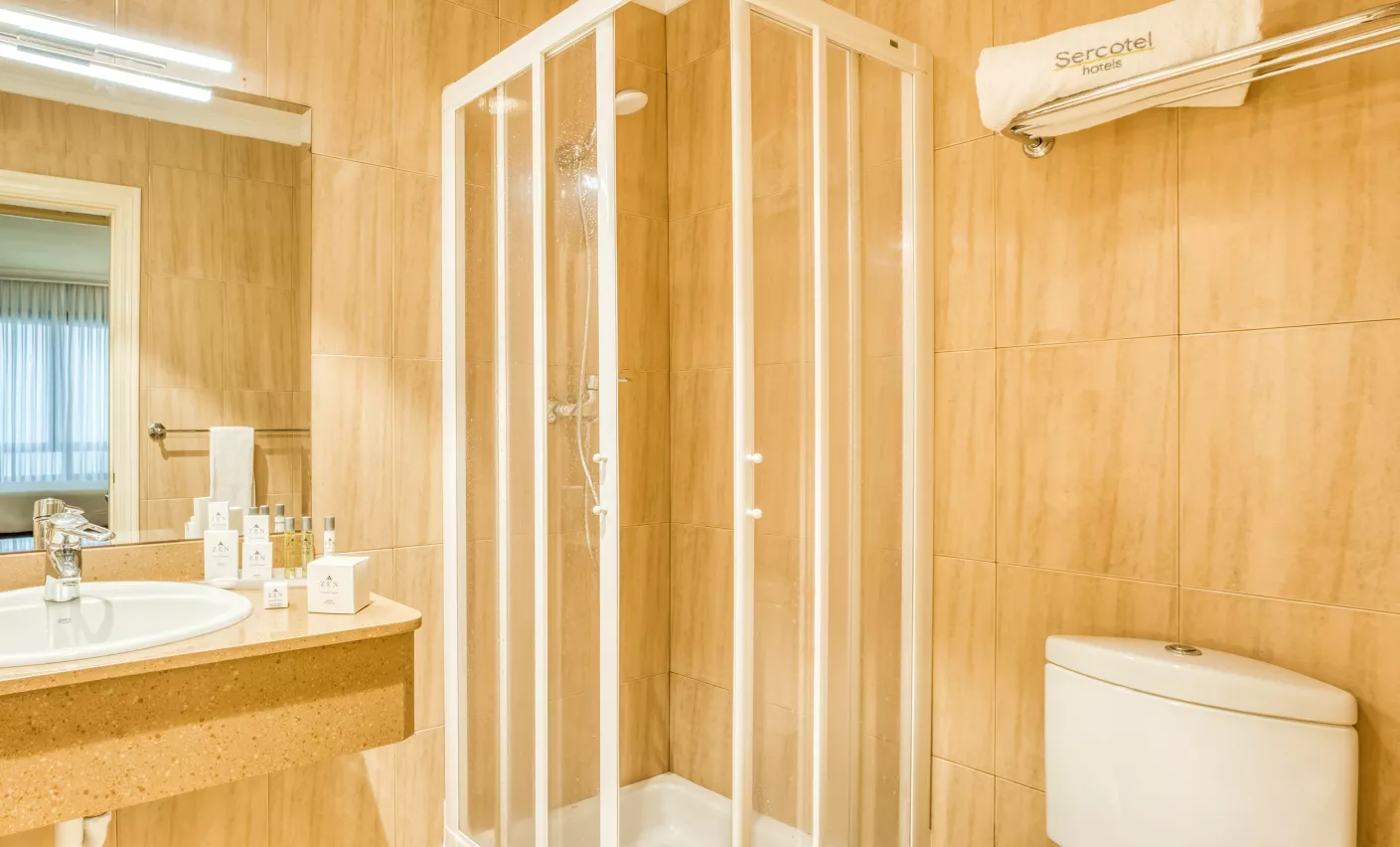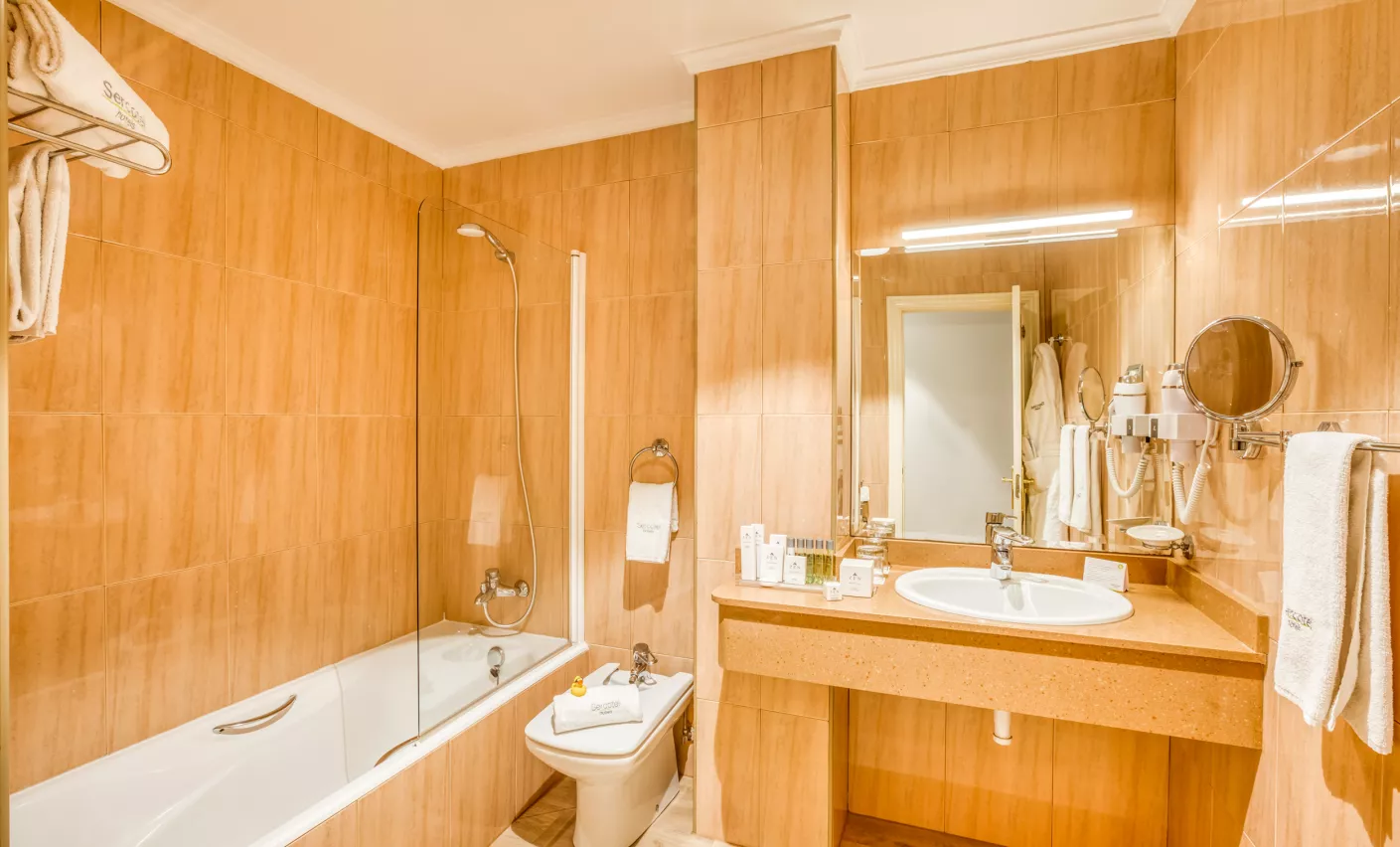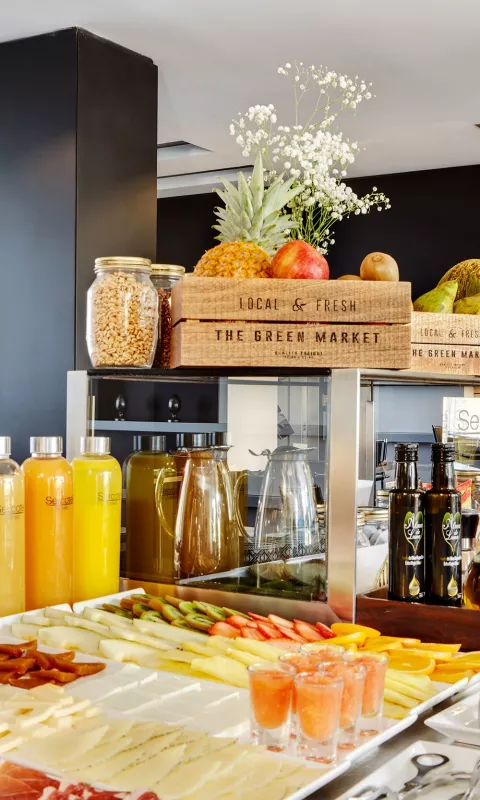 Breakfast
Do not leave the hotel without trying our breakfast.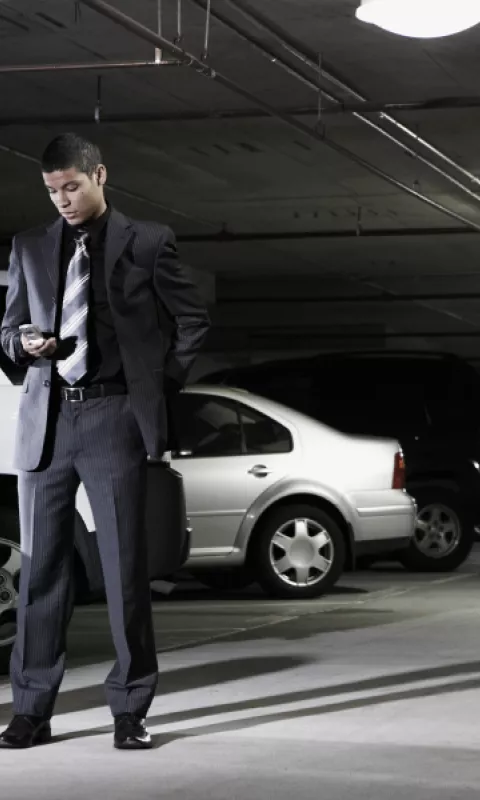 Parking
Do not worry about your car. For a small supplement you can park in a car park that we have arranged a few meters from the hotel.
Key features
Located in the heart of Bilbao, our hotel offers you all the necessary services and facilities to make your stay as pleasant as possible. Our staff will be happy to attend to your requests.
Frequently asked questions
What are the check-in and check-out times at the Sercotel Arenal Bilbao?
You can check-in from 2:00 p.m. and check-out at 12:00 p.m.
Is it possible to check in early or check out late at the Sercotel Arenal Bilbao?
Early check-in and late check-out services are available to enable you to get the most out of your stay. Both services are subject to availability. The cost is €15 until 2:00 p.m. We do not have an Early Check-in service.
Can I stay at the Sercotel Arenal Bilbao with my pet?
Yes, we allow pets with a weight limit of 15kg. A supplement of €30 per night will be charged. Remember that the service is subject to availability and you must book in advance.
What kind of breakfast is served at the Sercotel Arenal Bilbao? When is breakfast served?
We have a buffet breakfast for a cost of €12.9 per person. Hours are Monday through Friday from 7:00 a.m. to 10:30 a.m. and Saturdays and Sundays from 8:00 a.m. to 11:00 a.m.
Does the Sercotel Arenal Bilbao provide Wi-Fi? Is it free of charge?
Yes, there's free Wi-Fi access throughout the hotel. Log on and browse.
Does the Sercotel Arenal Bilbao provide a laundry service?
Yes, we have a laundry service. The hours are from 9:00 a.m. to 2:00 p.m. every day.
Are you aware of the Early Bird breakfast service at the Sercotel Arenal Bilbao?
We offer early bird breakfast service. Hours are Monday through Friday from 5:00 a.m. to 7:00 a.m. and Saturdays and Sundays from 5:00 a.m. to 8:00 a.m.
Does the Sercotel Arenal Bilbao provide cots for babies?
Of course. If you need a cot, just ask for one when you make your booking or ask the reception team. The cots entail no additional cost.