Bilbao, Spain
Sercotel Ayala
Search your hotel or destination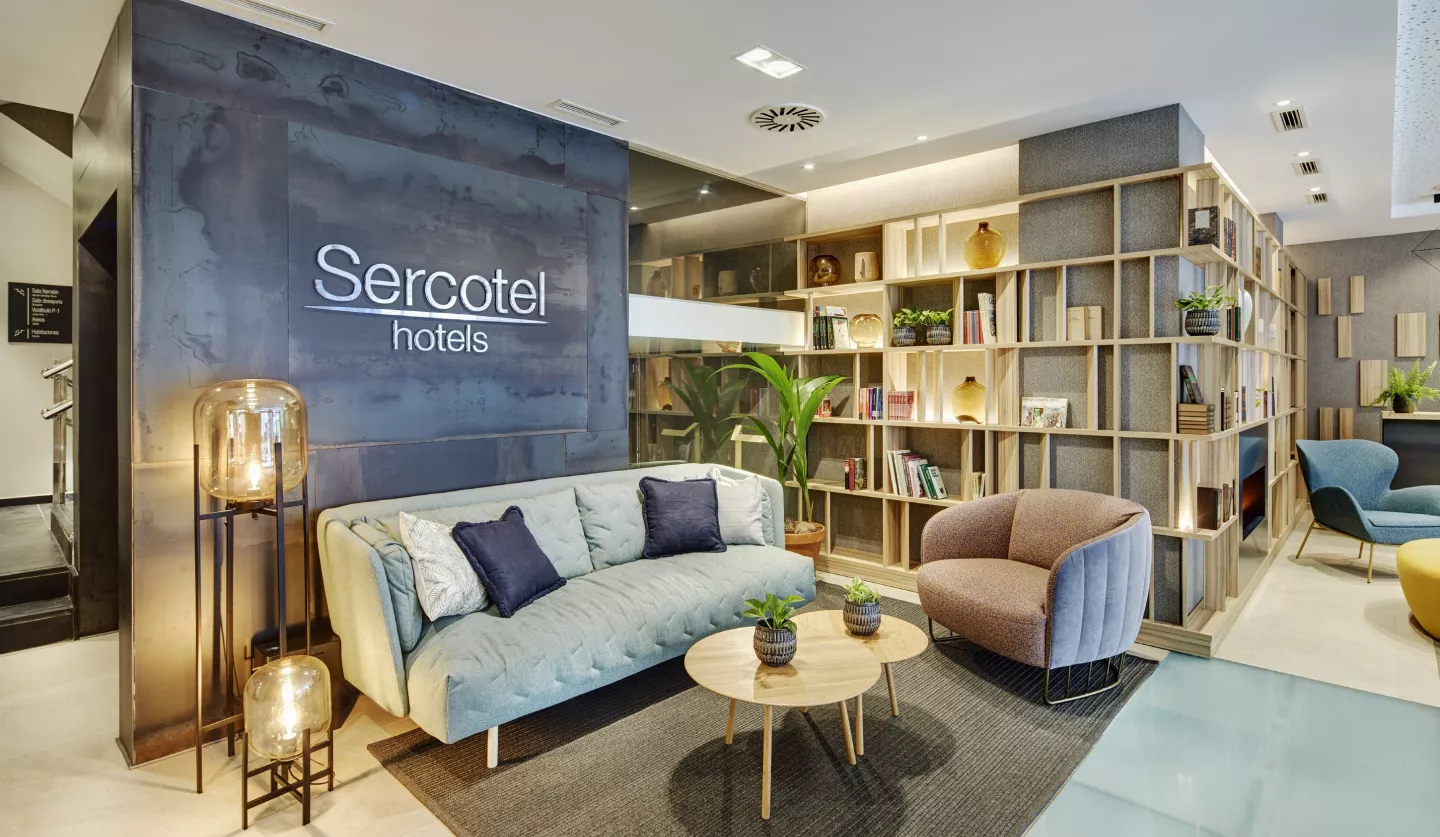 Feel the heart of Bilbao
The heart of Bilbao beats strongly in the waters of its estuary, in the Seven Streets that formed the basis of the old city; in a Guggenheim Museum that has become a world icon of modern art and in our Sercotel Ayala, a 4-star hotel located in the heart of the capital of Biscay. 
In fact, from the Ayala Hotel, it's only a 15-minute walk to admire the iconic floral sculpture of "Puppy", the giant West Highland Terrier that welcomes you to the Guggenheim. You won't have to walk far to get to the Old Town either. About 7 minutes separate you from its streets and the pintxos in its bars.  
We will talk to you about the city and everything you mustn't miss when you arrive at the Sercotel Ayala Bilbao. Don't be in a hurry, our reception is staffed 24 hours a day. Feel free to ask questions. Also everything you need to know about the hotel.  
For example, the breakfast times. It is buffet style and is served in our cosy café. It is so comprehensive and copious that your real dilemma will be where to start, how to continue and what to repeat. If you have to leave very early, ask us to prepare an early bird coffee for you.  
Because yes, we know that the reason for your visit is likely to be work-related. That's why, in addition to that early morning coffee, we offer you a free Wi-Fi connection throughout the hotel and a magnificent lounge where you can hold meetings, talks, lectures or small events. 
And at the end of the day, you will feel that you are in the perfect place for your trip when we suggest you relax, after hours of sightseeing or work, with a drink in our bar.  
However, if you have come with your dog, remember to save some energy to take him for a walk. Just a stone's throw from our Sercotel Ayala Bilbao you will find several green areas and parks where you can run around. You can leave the slowing down for when you get back to your room. As a good pet-friendly hotel, everything will be ready for both of you to rest.  
Ah, when it's time to leave, remember that if you've come by car, you'll have it parked in our car park. If you got here by train, don't worry about getting up early. There'll be no need. The station is only a 5-minute walk away.
Find your room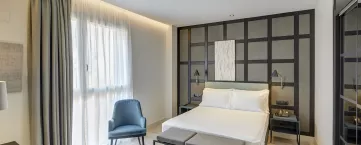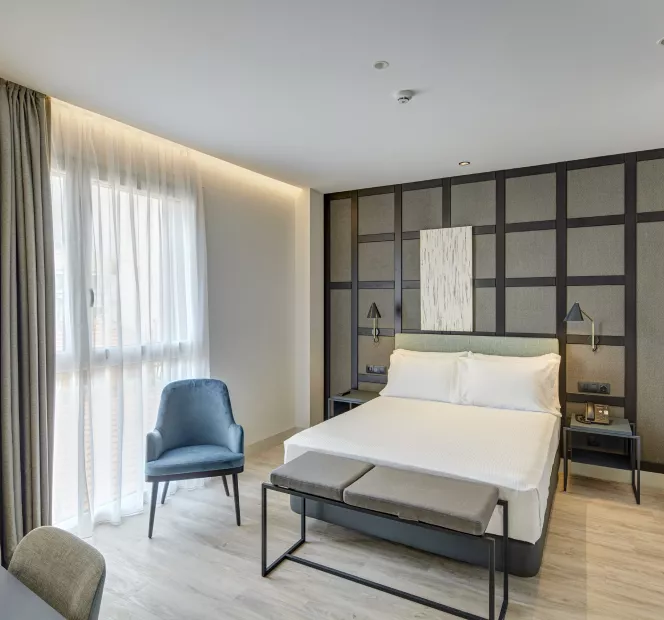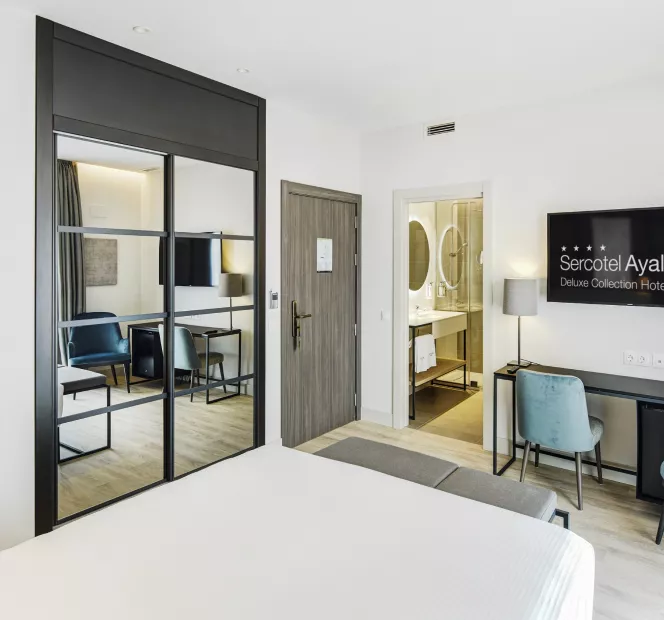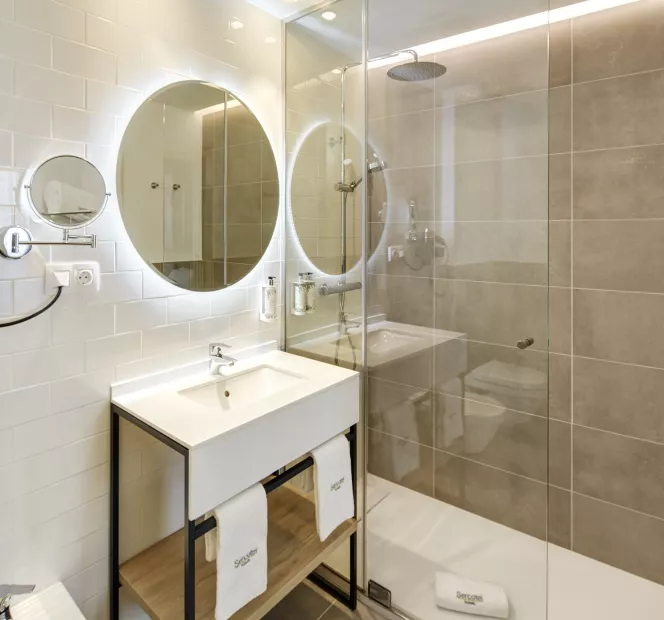 Basic Room
Our Basic is ideal for solo travel to the capital of Biscay. You will have everything you need to enjoy a peaceful and relaxing stay in Bilbao, whether on a business or leisure trip.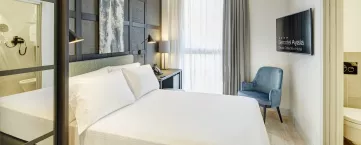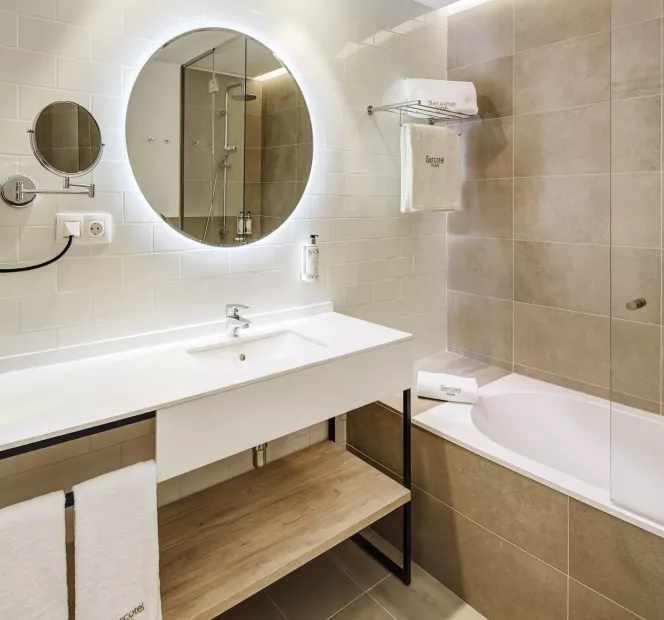 Classic Room
The Classic of the Sercotel Ayala Bilbao hotel offers a minimalist, modern decoration and ideal comfort to rest after a long day of work or exploring the city. You will feel right at home.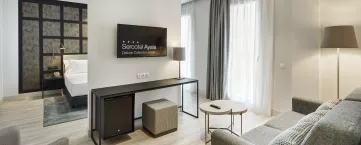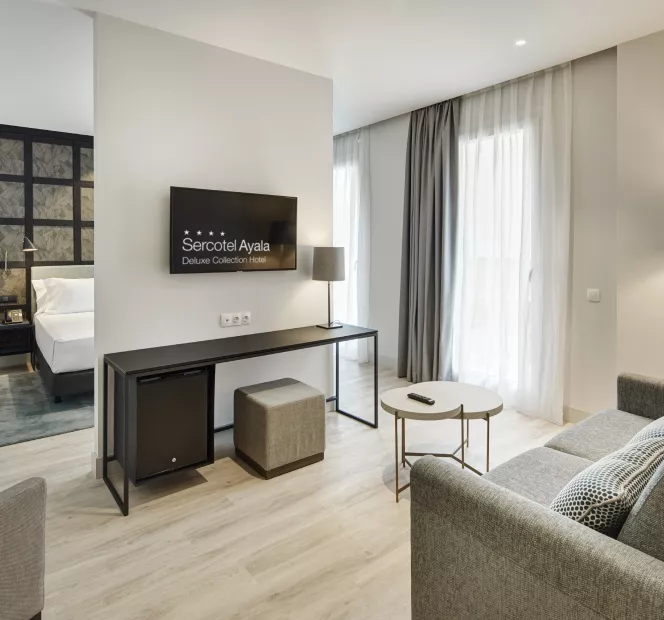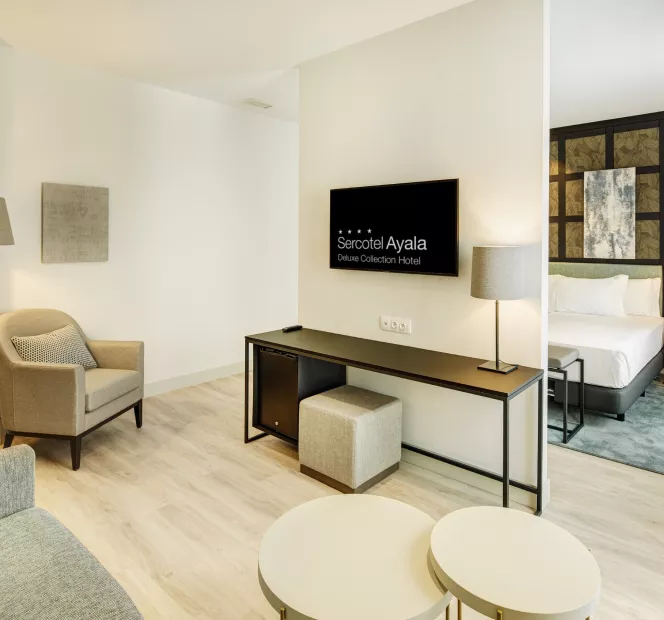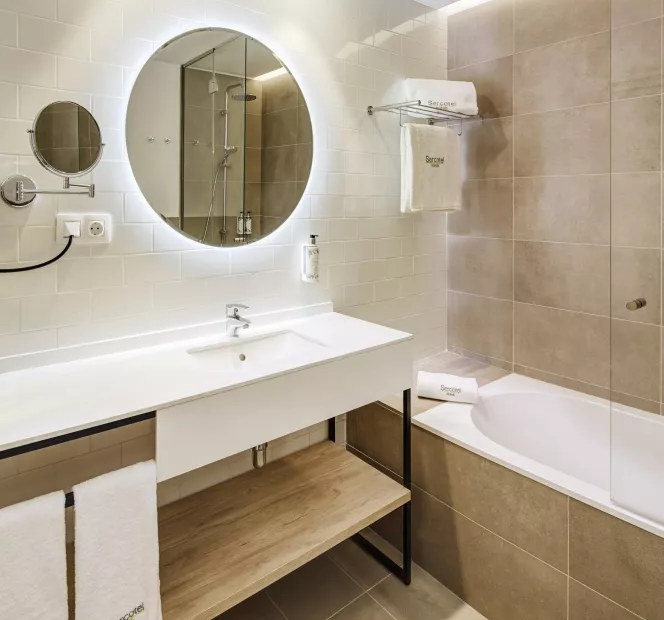 Junior Suite
If you are looking forward to a luxurious stay in Bilbao, you can't miss the Junior Suite at the Sercotel Ayala. This cosy room has a separate lounge and a spaciousness that is matched only by its excellent level of comfort.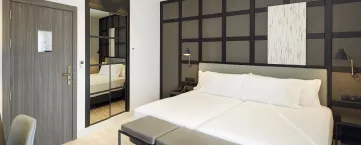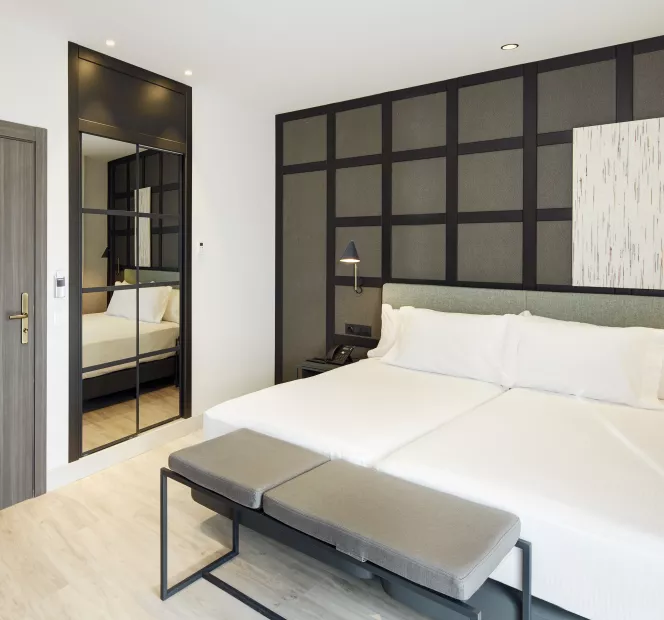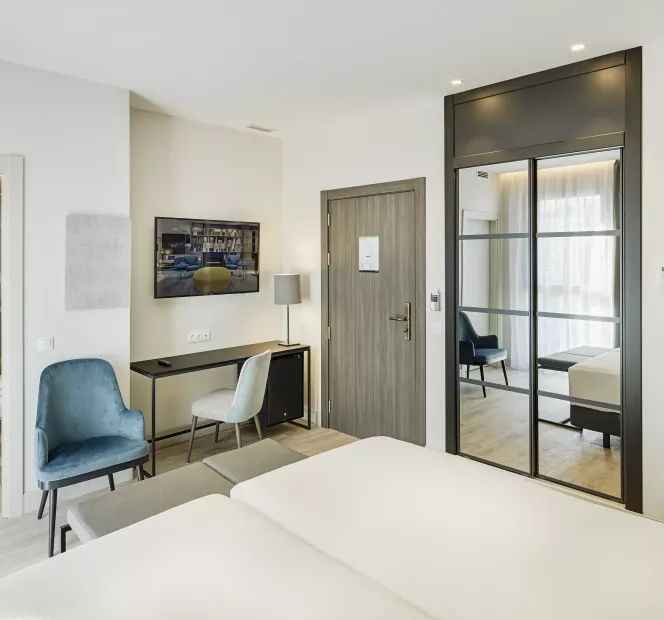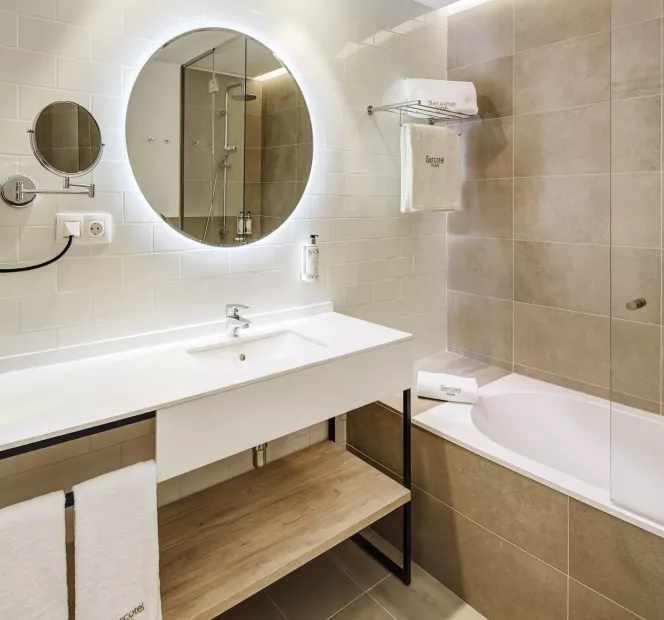 Superior Room
Have you planned a romantic getaway in Bilbao? Our Superior Room will make sure that everything goes smoothly. Enjoy a spacious, bright room with one of those beds that are almost impossible to get out of.
Show more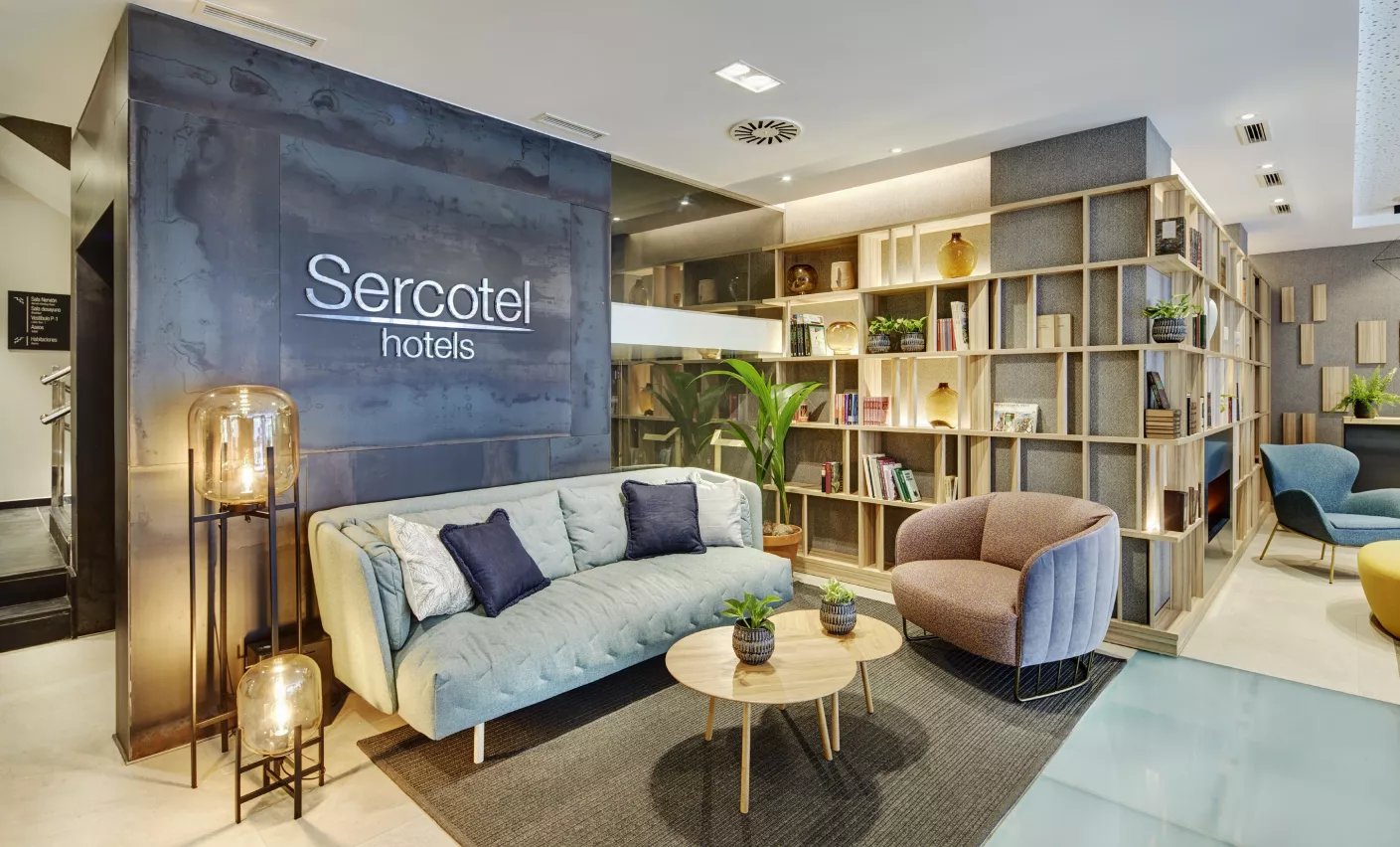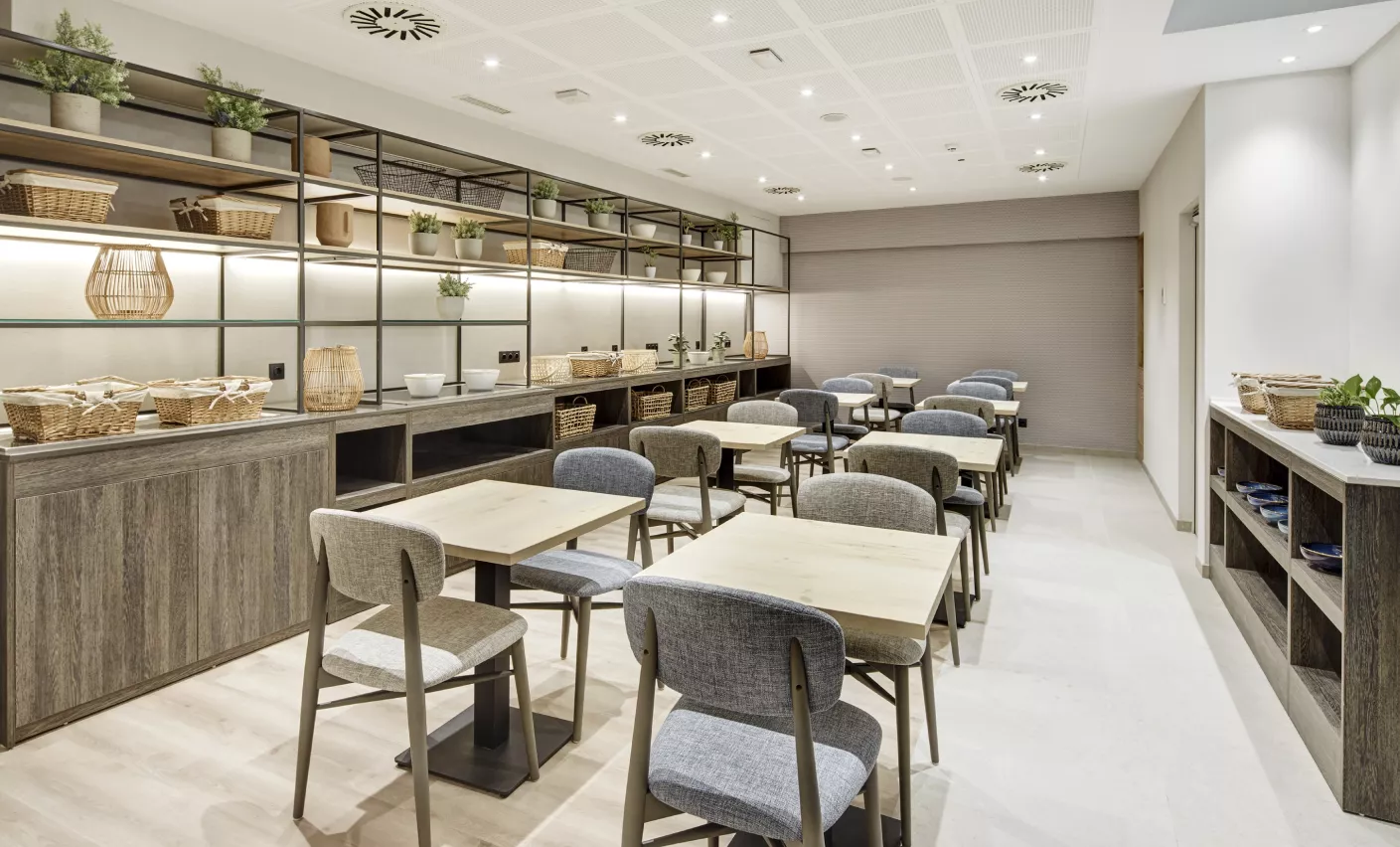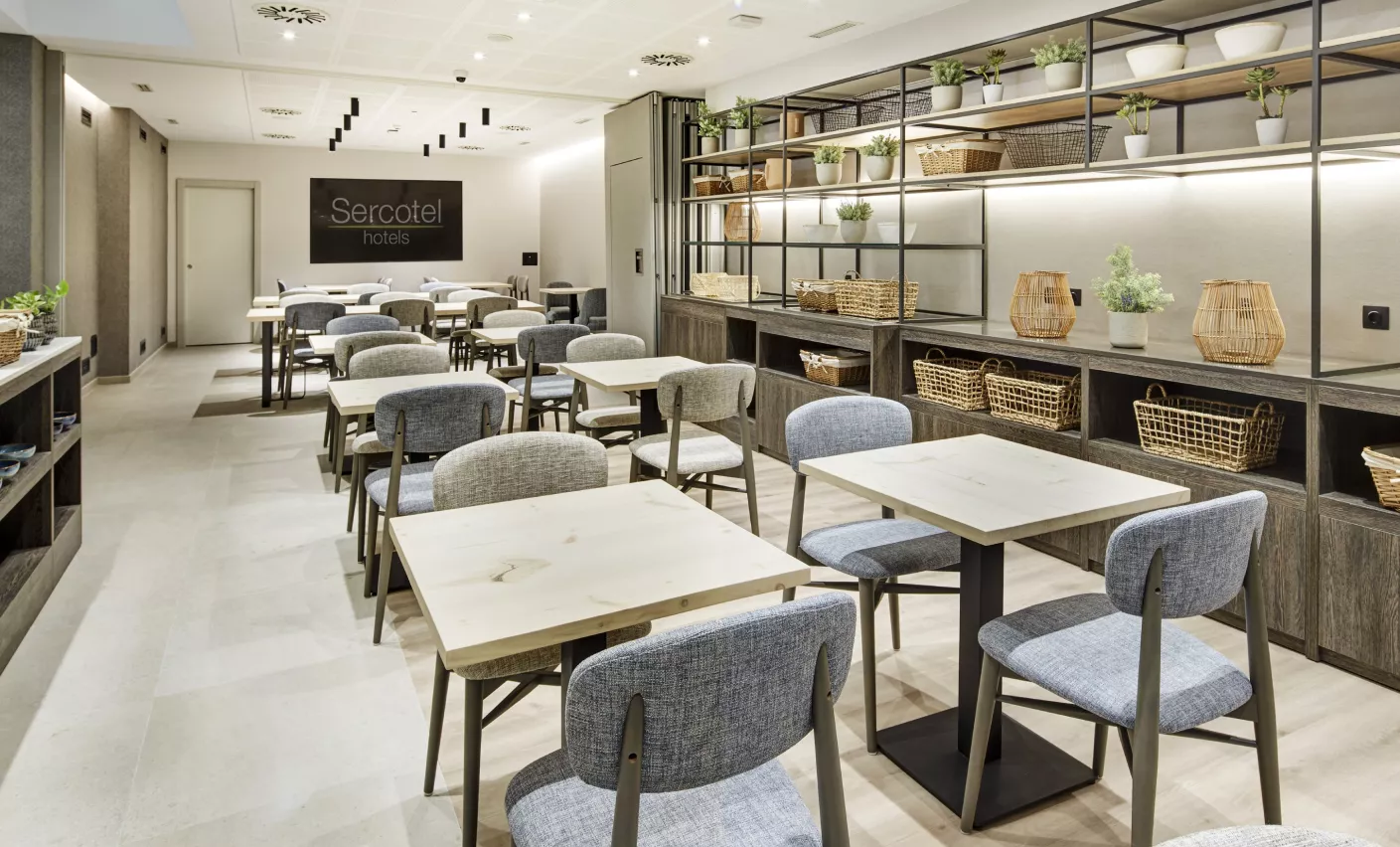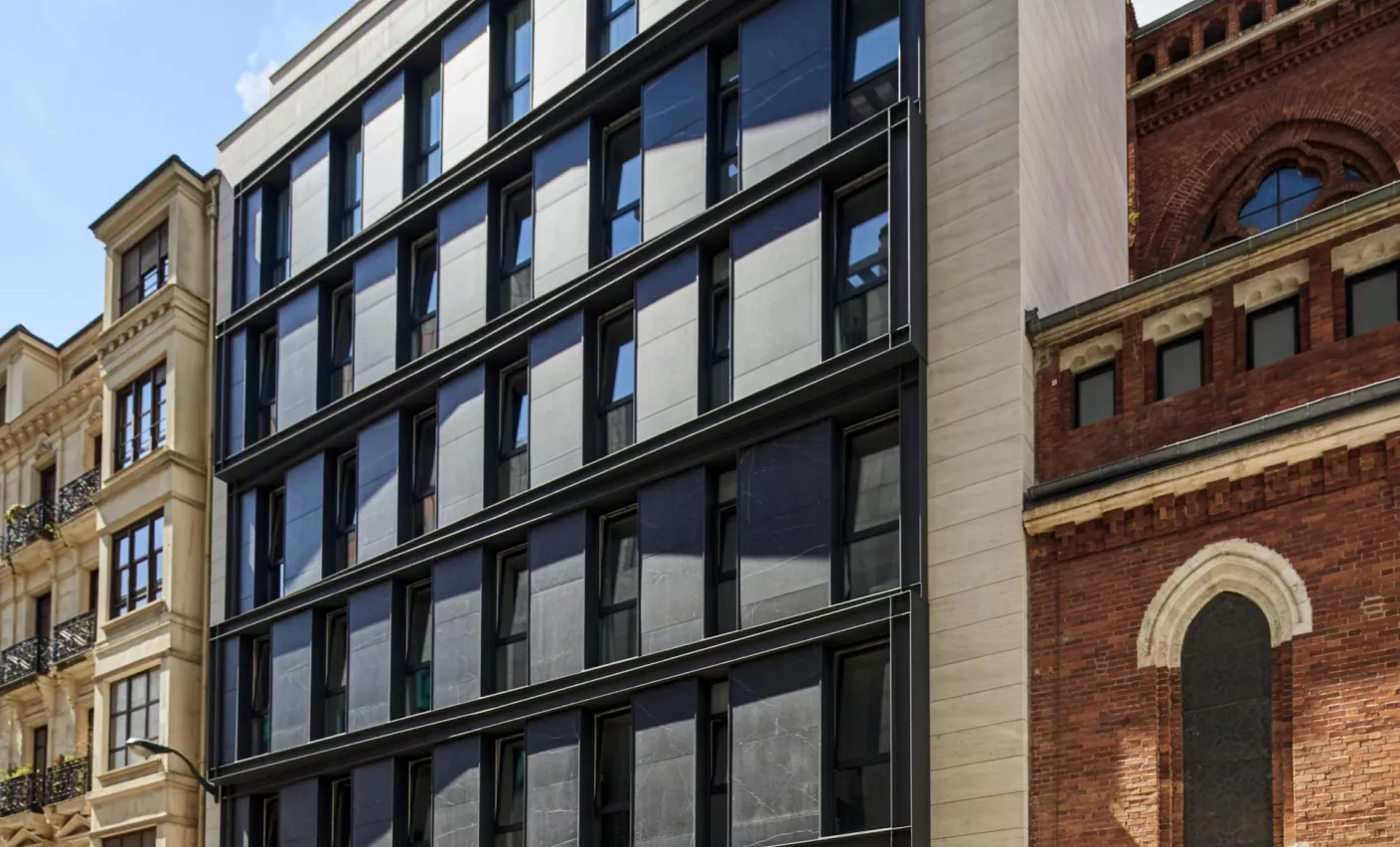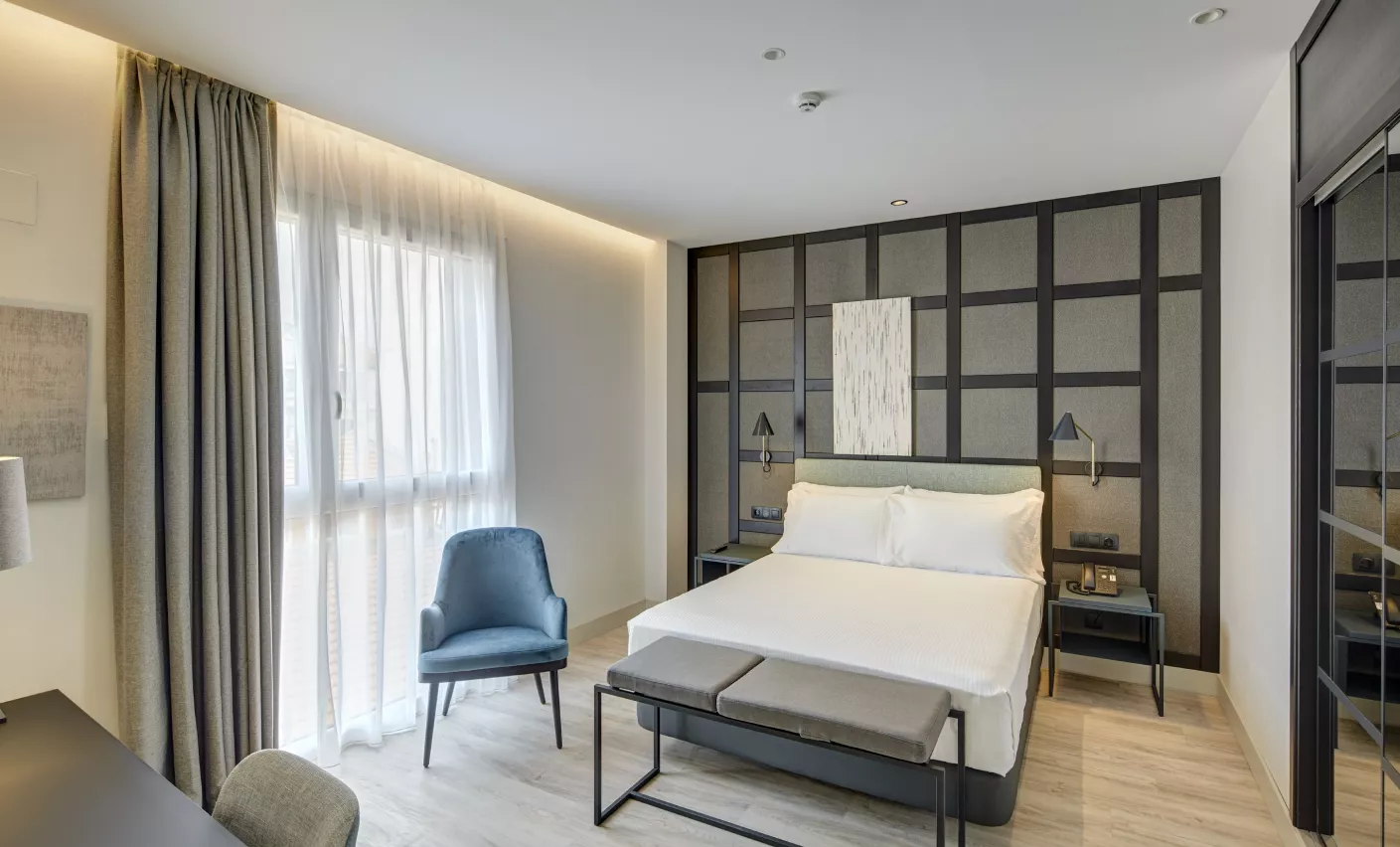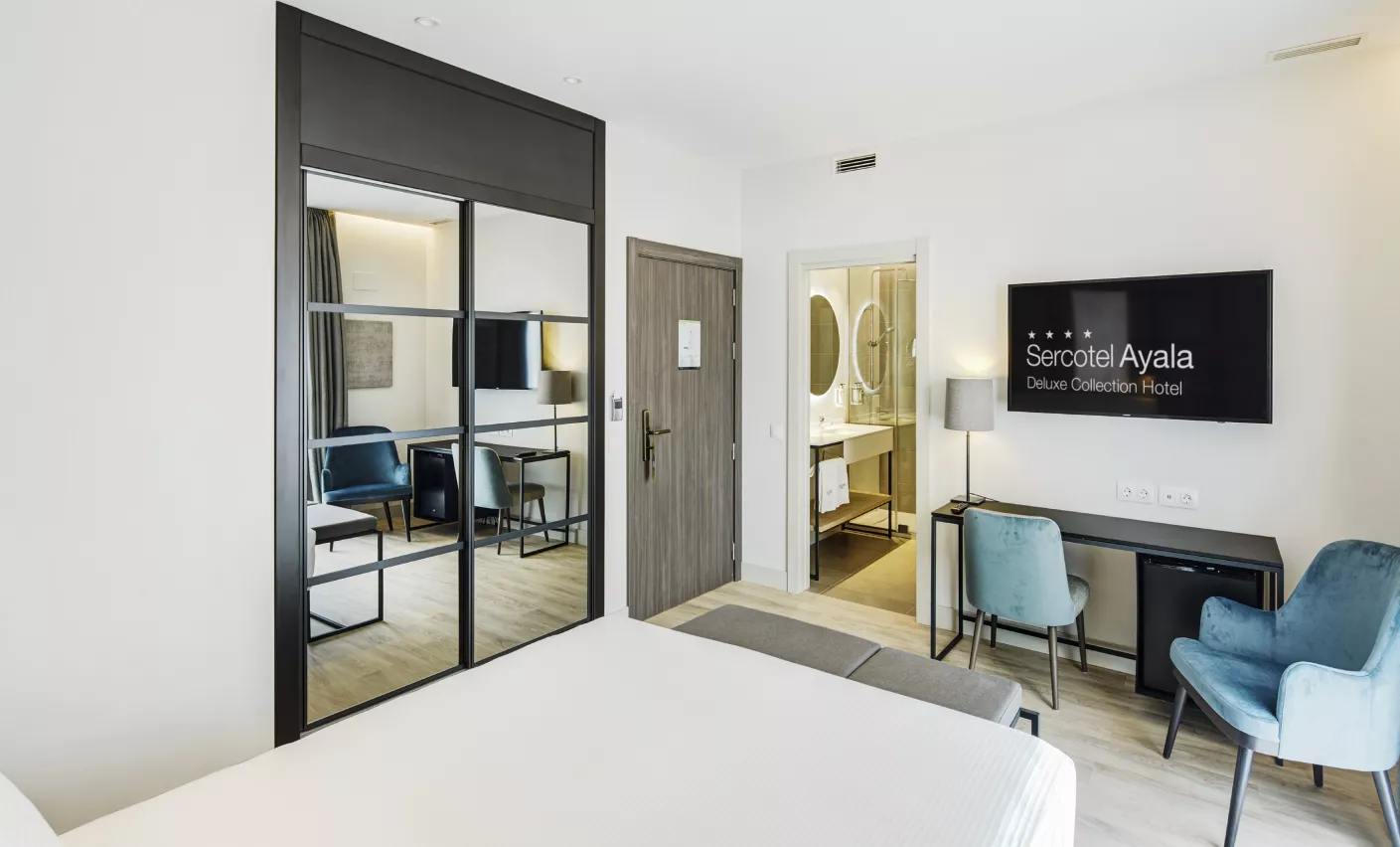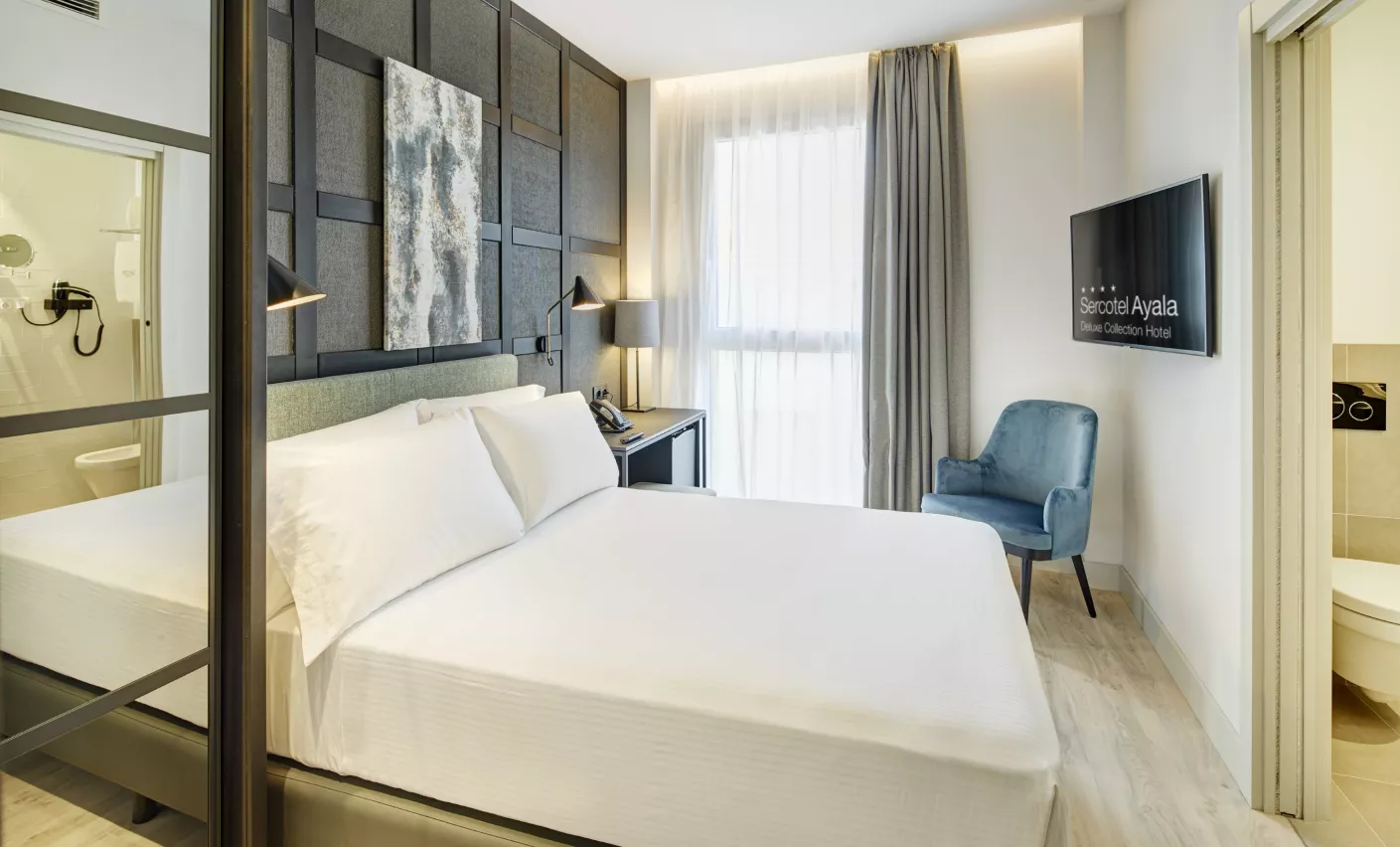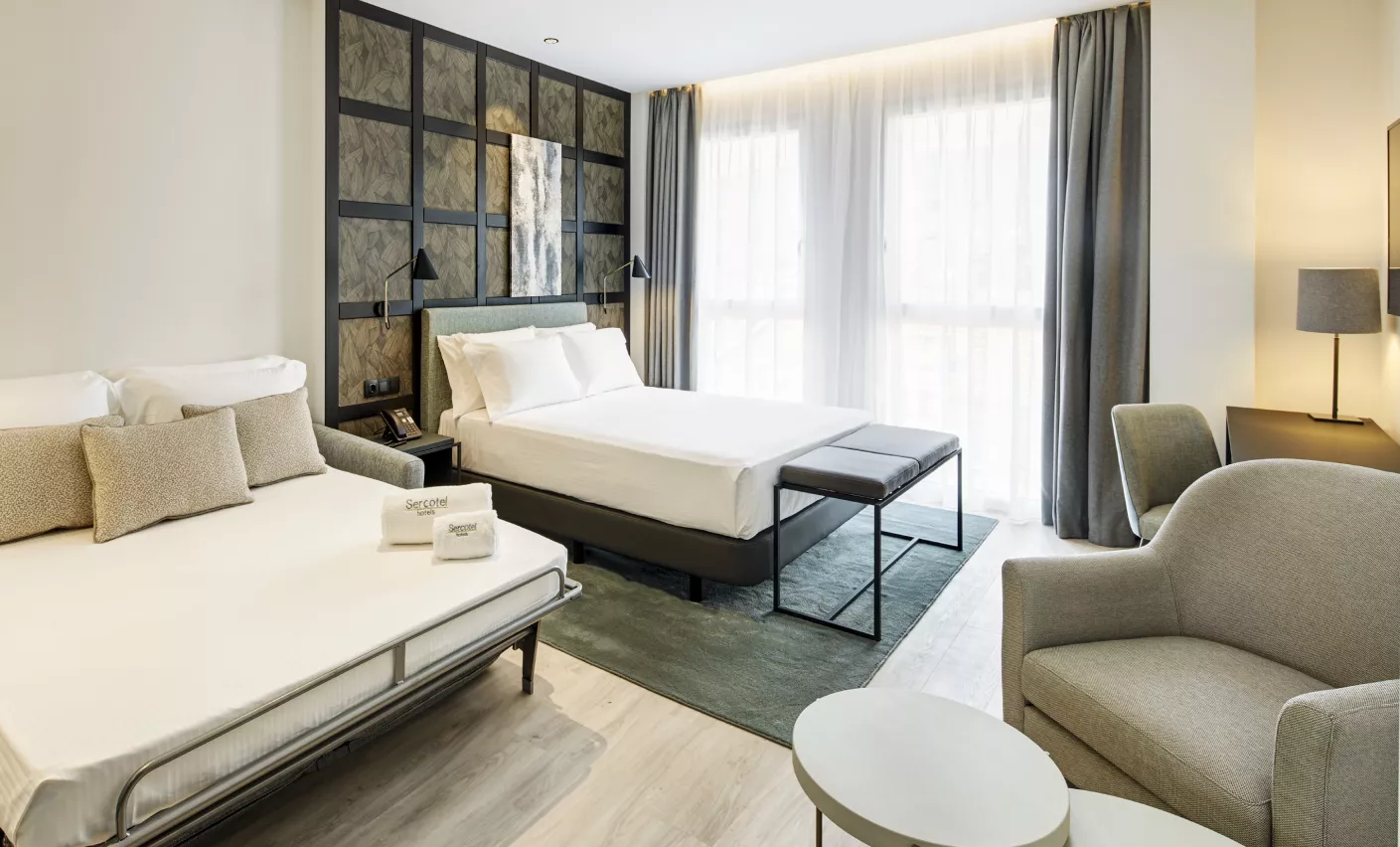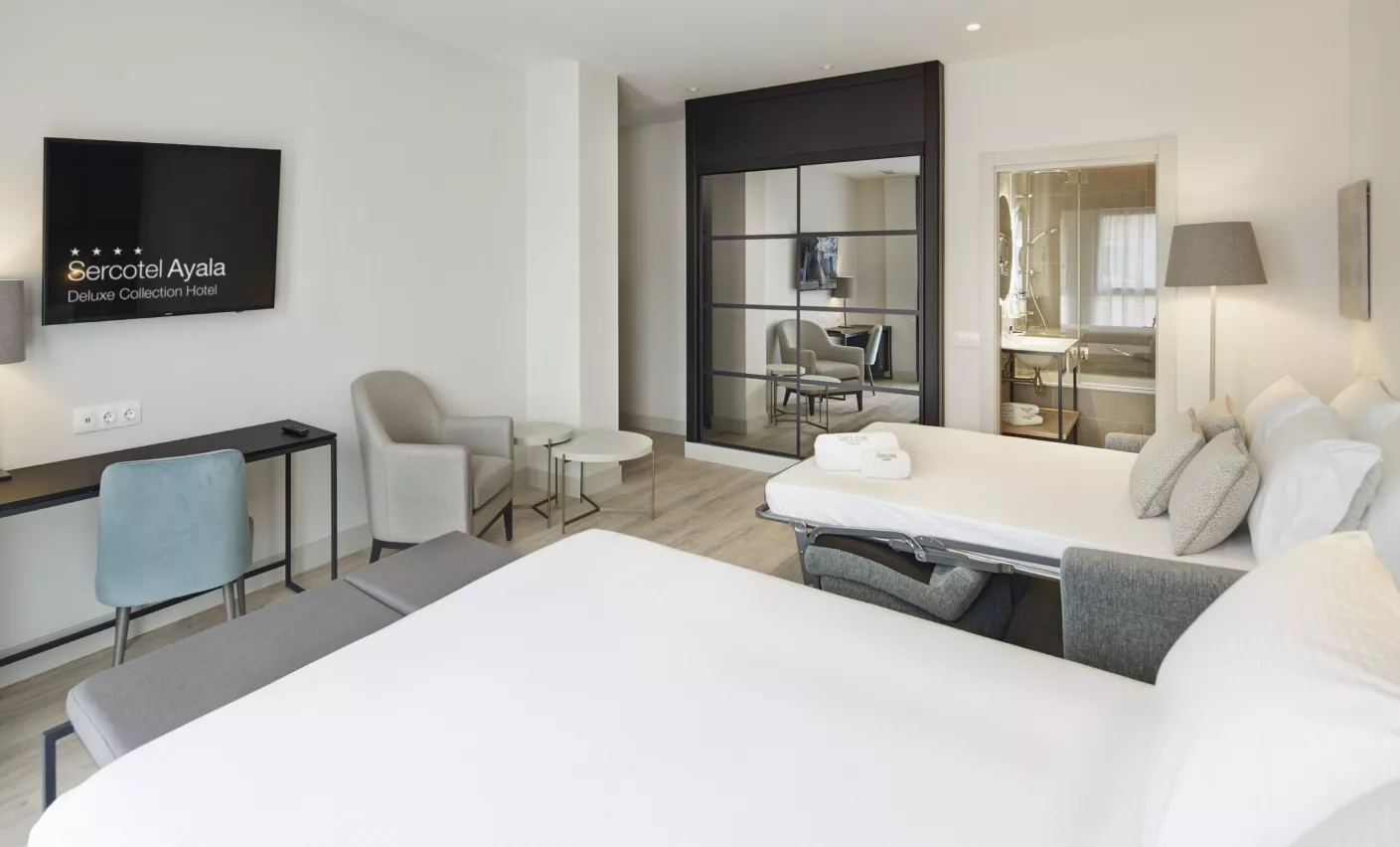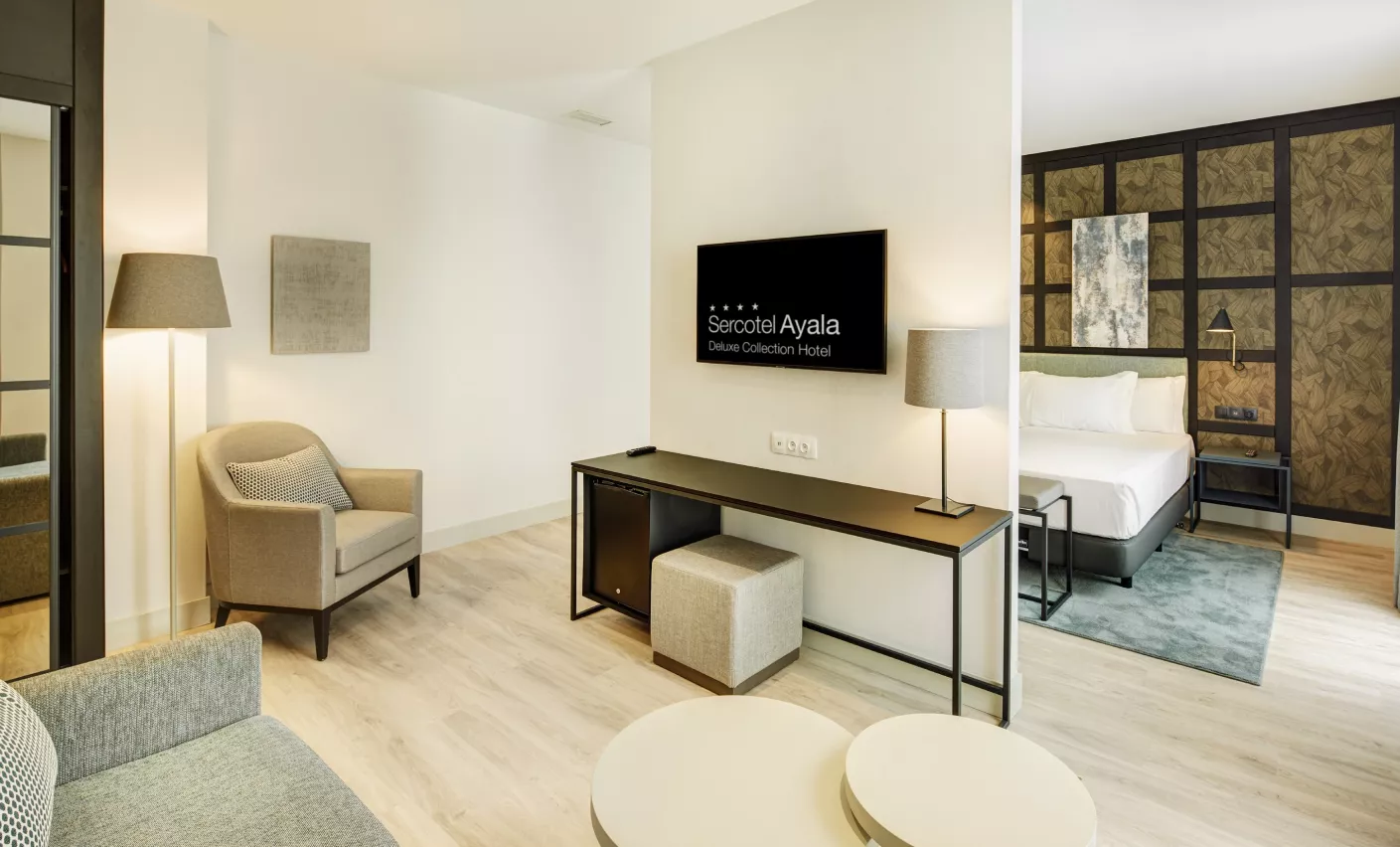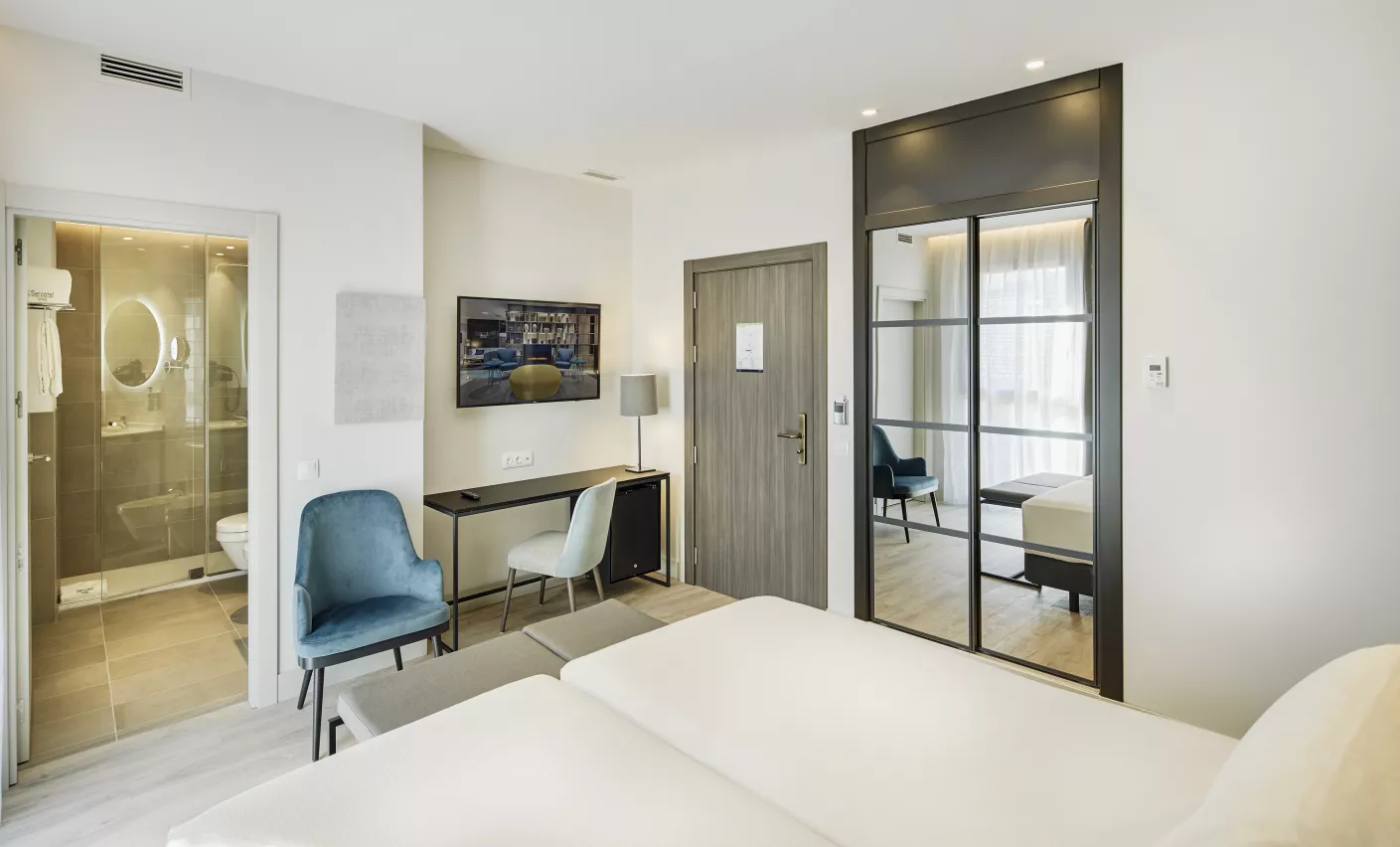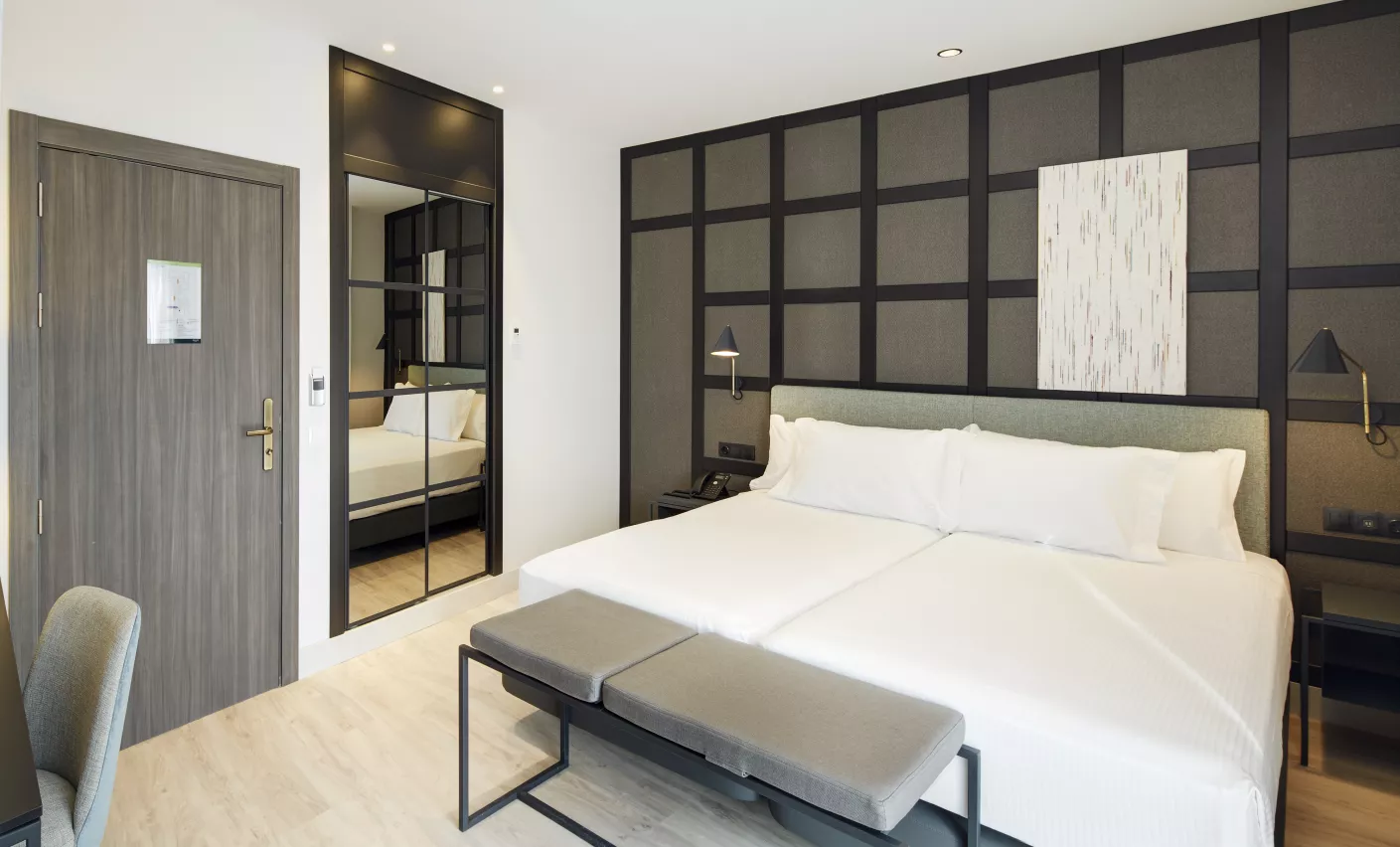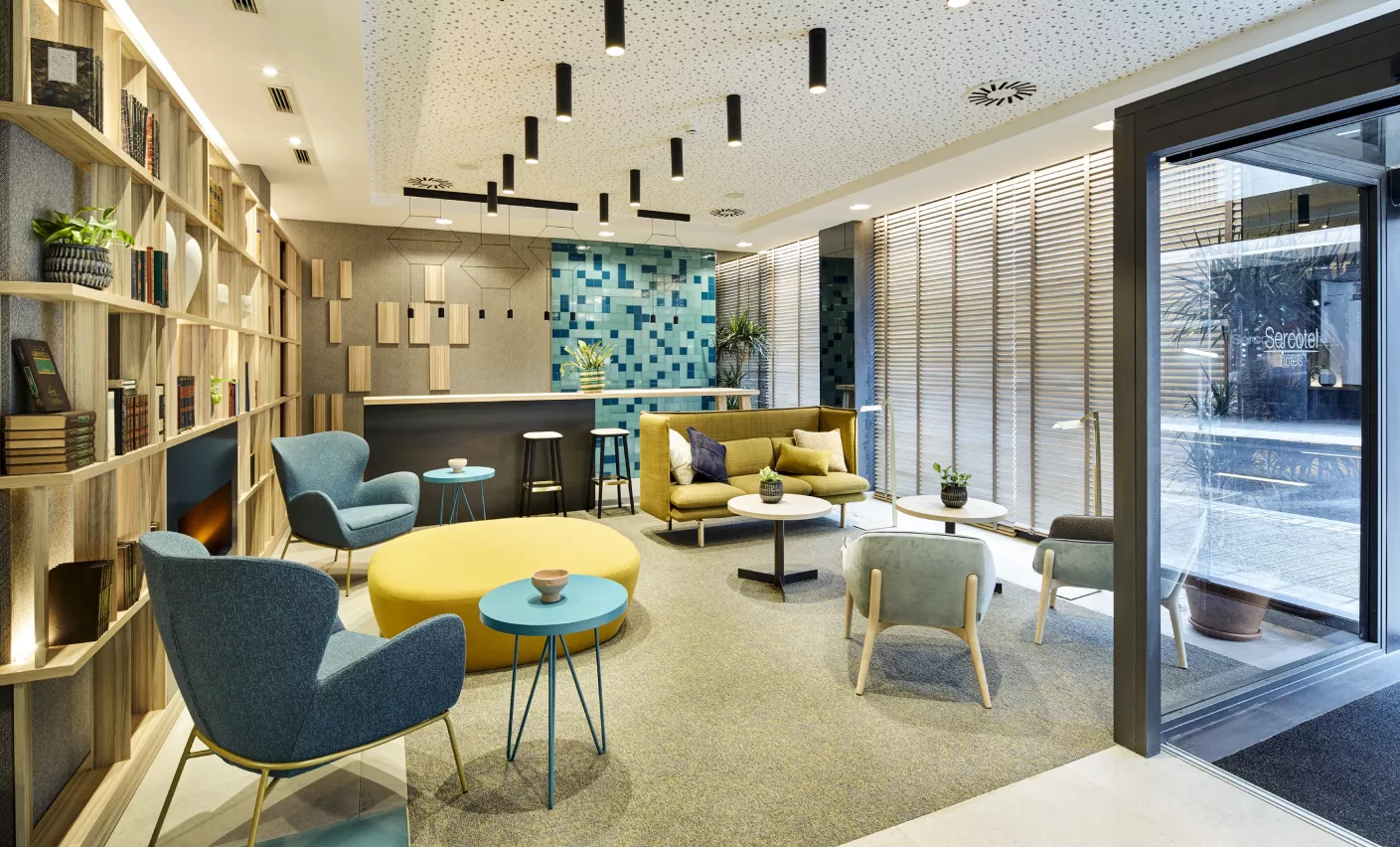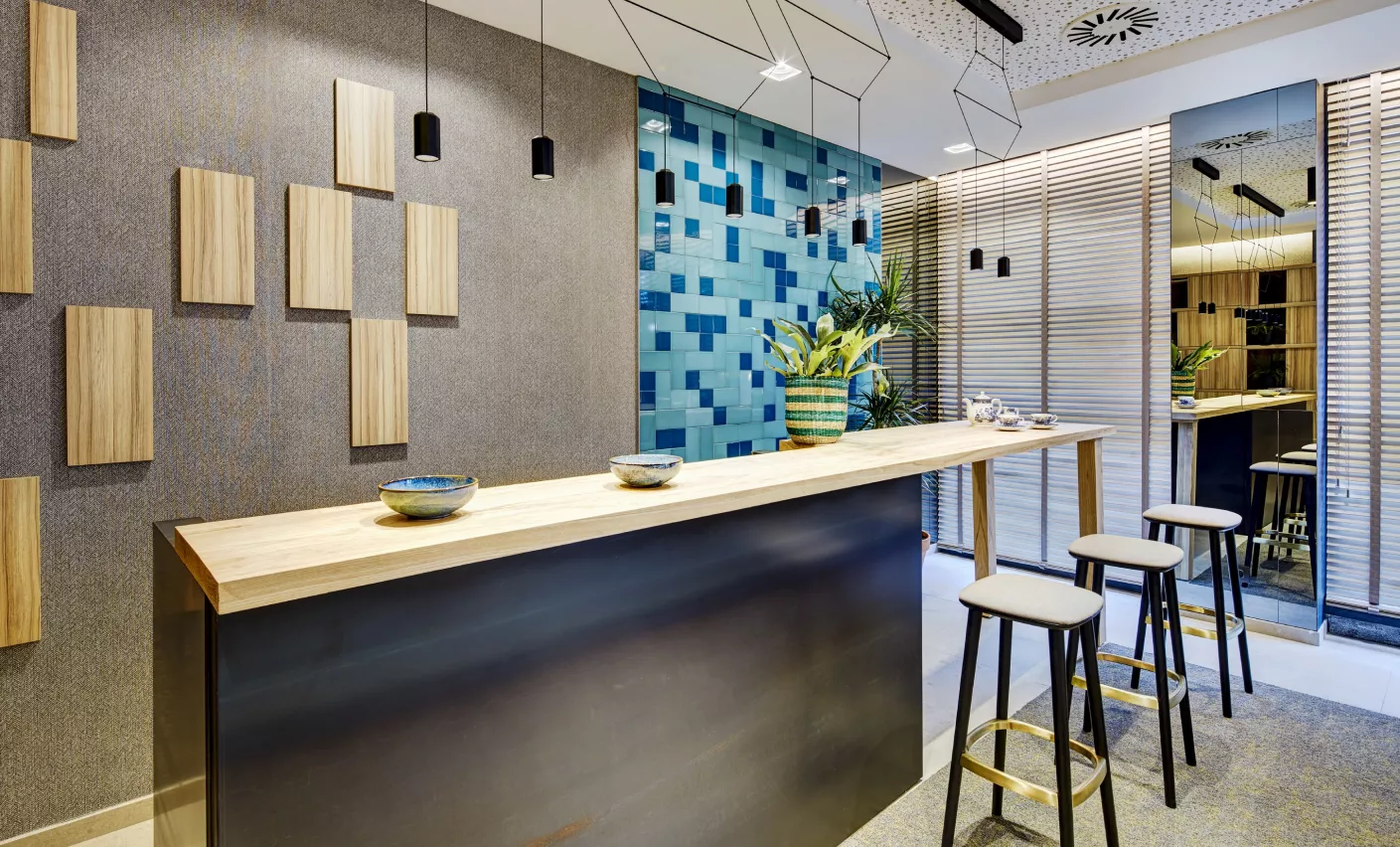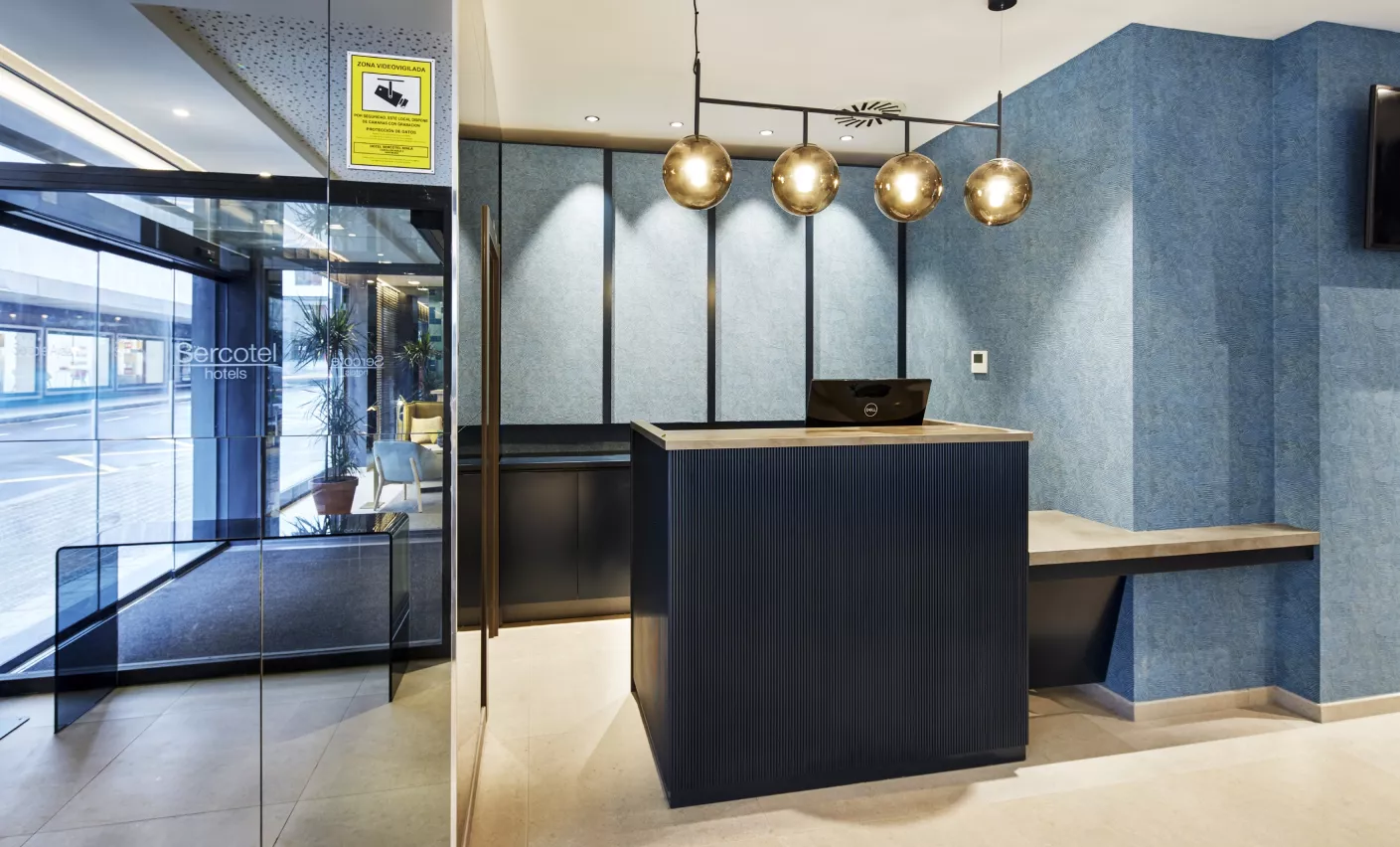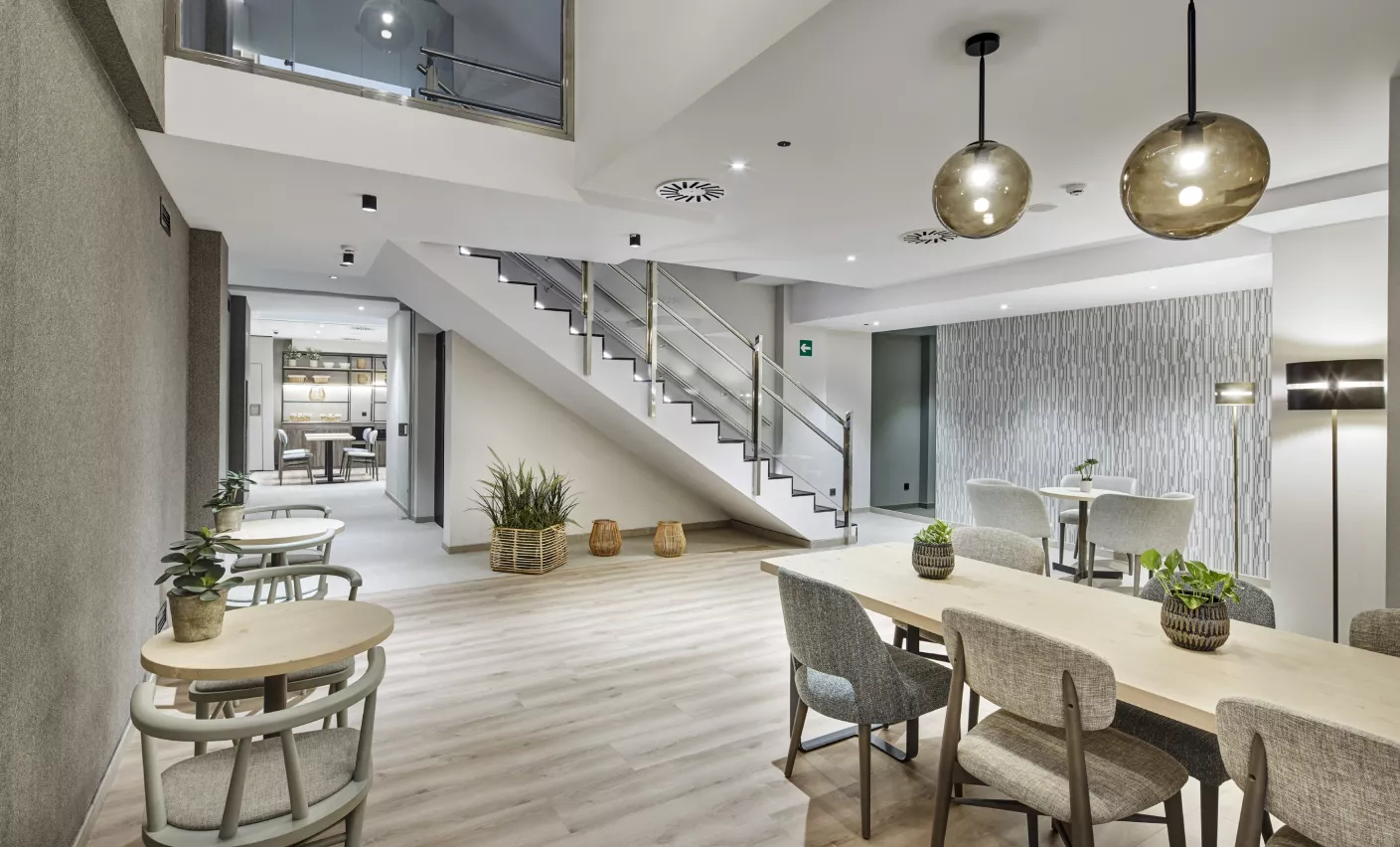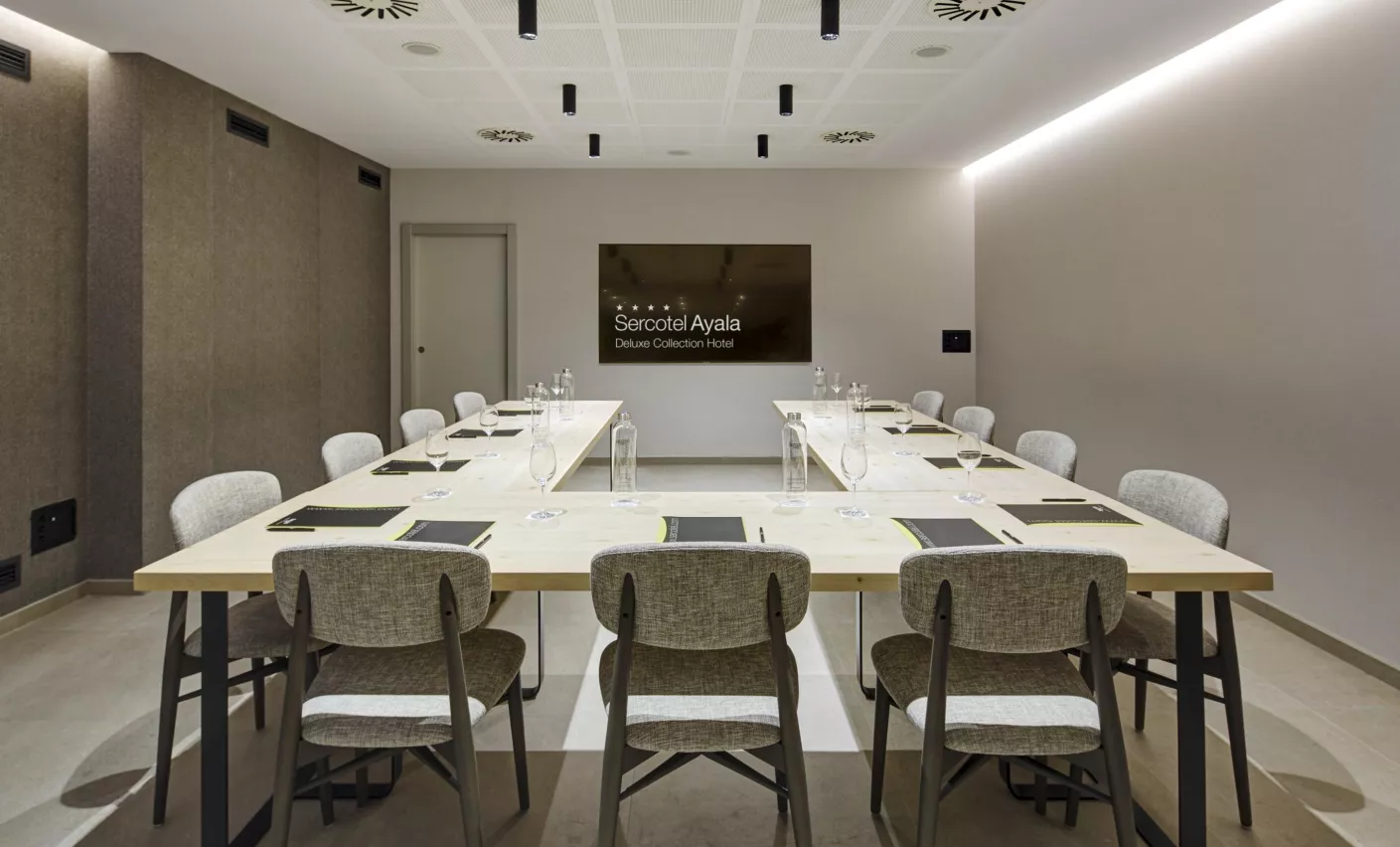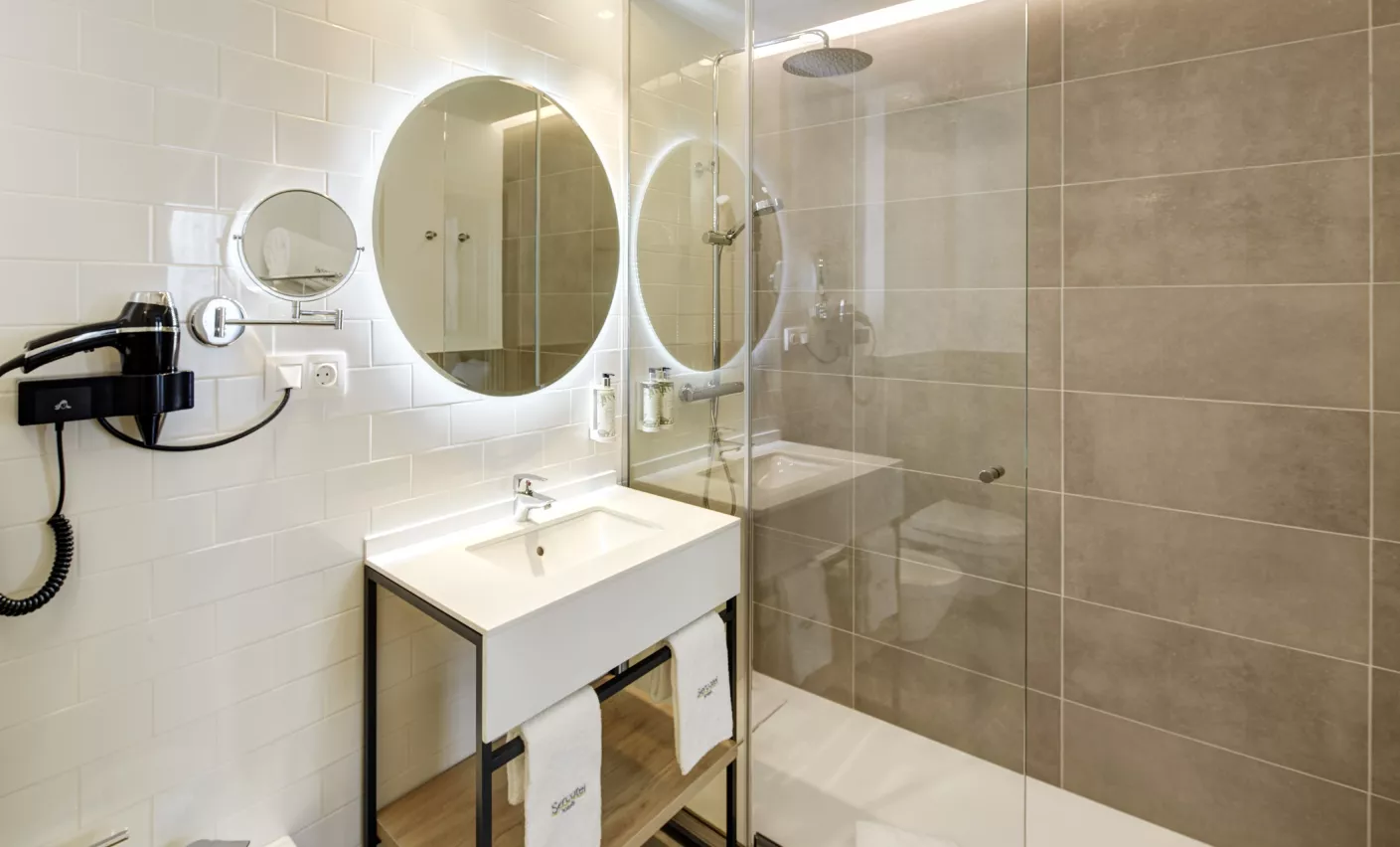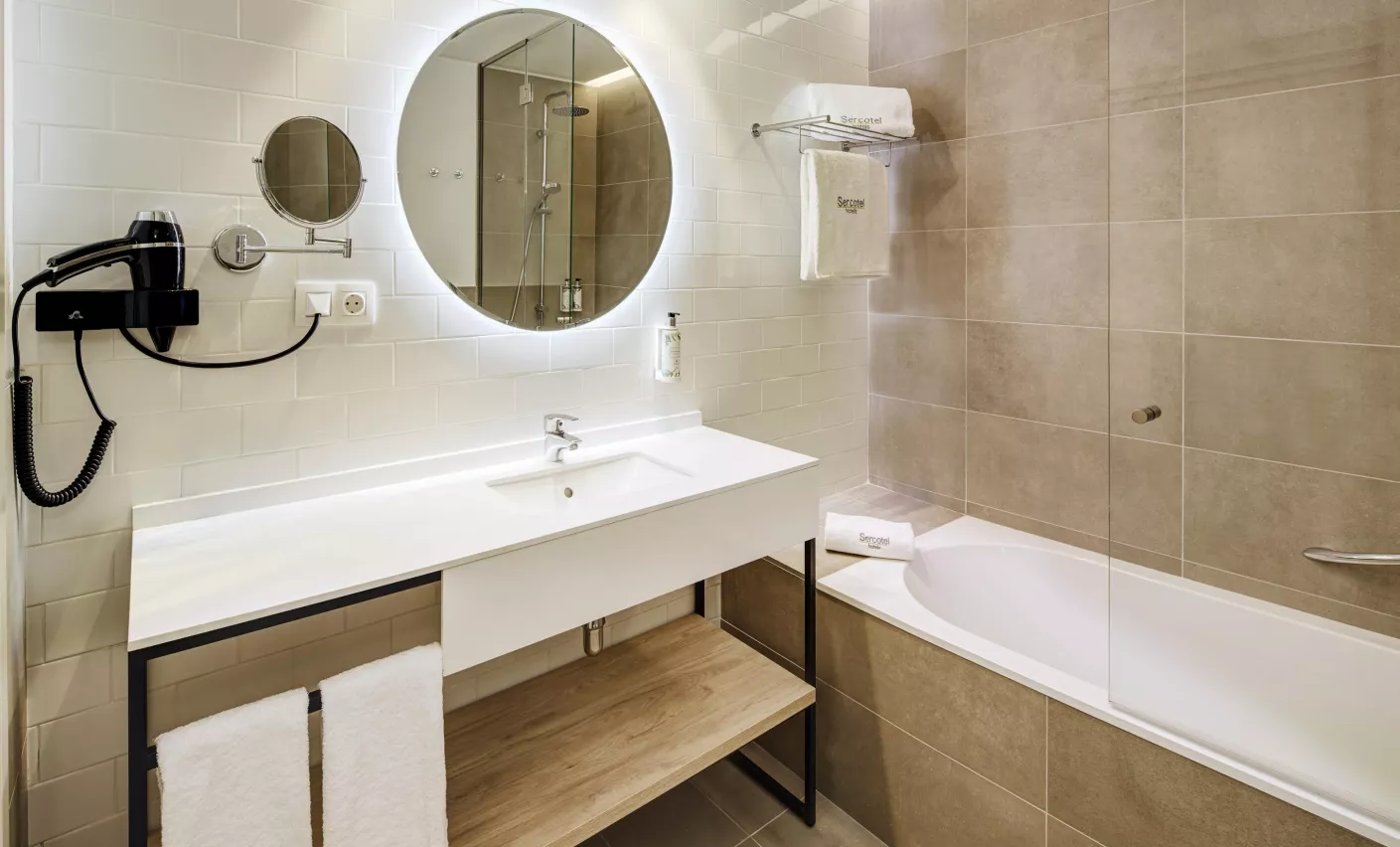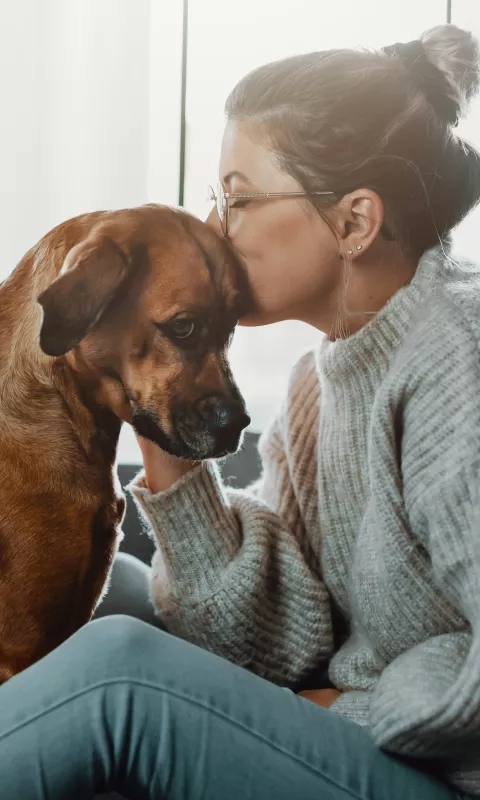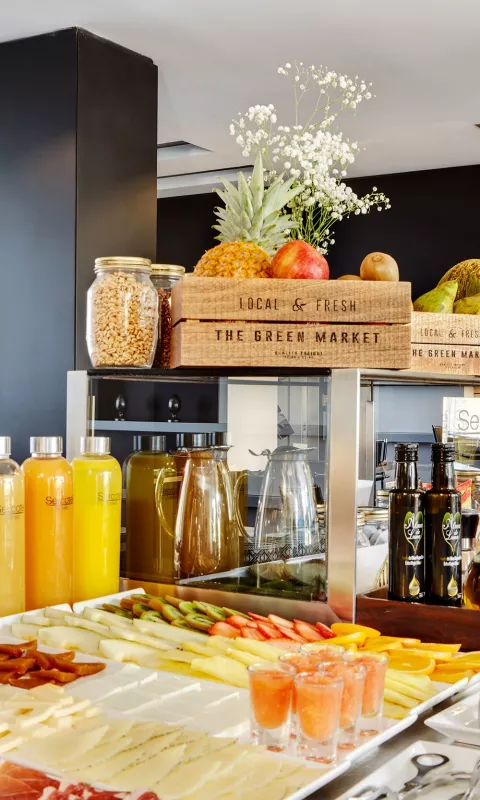 Breakfast
Do not leave the hotel without trying our breakfast.
Key features
So that you are as comfortable as possible during your trip to Bilbao, we offer you the best services during your stay at the Sercotel Ayala. And you won't have to worry if you need to stay connected because we have free Wi-Fi service in our 4-star hotel in Bilbao.
Meeting rooms
FACILITIES
Flexible spaces in the best locations.
PEOPLE
Tailor each space to the needs of your event.
SQUARE METRES
Rooms for holding your social event, convention or meeting in.
Frequently asked questions
What are the check-in and check-out times at the hotel Sercotel Ayala?
You can check-in from 4:00 p.m. and check-out at 12:00 p.m.
Is it possible to check in early or check out late at the hotel Sercotel Ayala ?
Early check-in and late check-out services are available to enable you to get the most out of your stay. Both services are subject to availability and may entail an additional cost. The cost is €16.5 until 2:00 p.m. and €35 ​​until 4:00 p.m. We do not have an Early Check-in service.
Does the hotel Sercotel Ayala provide Wi-Fi? Is it free of charge?
Yes, there's free Wi-Fi access throughout the hotel. Log on and browse.
Can I stay at the hotel Sercotel Ayala with my pet?
Yes, we allow pets with a weight limit of 15kg. A supplement of €20 per night will be charged. Remember that the service is subject to availability and you must book in advance.
Is there a cafeteria at the Sercotel Ayala?
Yes, Sercotel Ayala offers a cafeteria to all its guests.
Does the Sercotel Ayala provide cots for babies?
Of course. If you need a cot, just ask for one when you make your booking or ask the reception team. The cots entail no additional cost.
What kind of breakfast is served at the hotel Sercotel Ayala? When is breakfast served?
We currently have a buffet breakfast for a cost of €17 per person. Hours are Monday through Friday from 7:00 a.m. to 10:30 a.m. and Saturdays and Sundays from 7:30 a.m. to 11:00 a.m.
Are you aware of the Early Bird breakfast service at the hotel Sercotel Ayala?
We offer early bird breakfast service. Hours are Monday through Friday from 5:00 a.m. to 7:00 a.m. and Saturdays and Sundays from 5:30 a.m. to 7:30 a.m.
Are there fridges and/or minibars in the rooms at the hotel Sercotel Ayala?
Yes, all the rooms have a minibar.
Does the hotel Sercotel Ayala provide a laundry service?
Yes, we have a laundry service. Hours are Monday through Saturday from 8:00 a.m. to 3:00 p.m.
Does the Sercotel Ayala provide Room Service? At what times?
Yes, we offer Room Service service. The schedule is every day from 19:30 to 23:30.
Does the Sercotel Ayala provide a pillow menu?
You can look through the pillow menu and choose the one best suited to your needs to enable you to rest as if you were at home.
What accessibility measures does the Sercotel Ayala take to assist people with reduced mobility?
We have rooms adapted to people with reduced mobility. The hotel's communal areas can also be accessed by people with reduced mobility.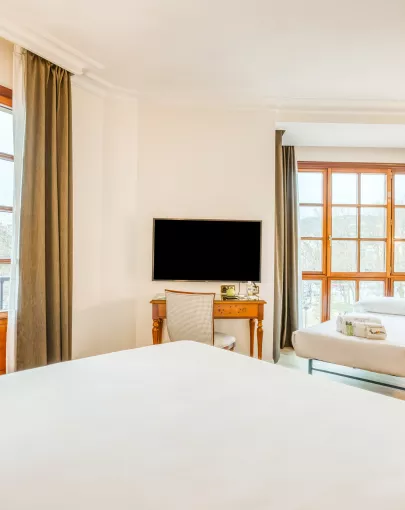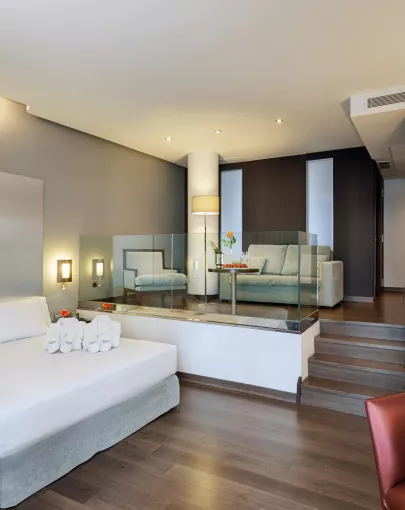 More hotel details
Tourist registration: H.BI 01296