Murcia, Spain
Sercotel Carlos III
Search your hotel or destination
A perfect combination of the past and the present
In 2022 our Sercotel Carlos III underwent comprehensive refurbishment and it was turned into the modern, comfortable and welcoming hotel you'll find when you arrive. It's therefore no wonder that it's one of the most popular places to stay for travellers visiting Cartagena. It doesn't matter why you're here, we draw on the very best of our experience and the latest innovations to care for you. 
The Carlos III Hotel is ideal for a getaway with your partner in this city of stunning historical treasures, but also with a group or the family or for a business trip. 
Would you like to feel like a Roman legionary or a brave Carthaginian soldier? Thanks to the amazing location of our Carlos III Hotel in Cartagena, you'll only have to walk about ten minutes to the famous Roman Theatre and the Punic Wall. You'll be spellbound as you gaze at these ancient monuments that have witnessed so many stories worth telling. 
Afterwards you may be able to re-enact some of these adventures with the video games we provide in our Gamezone. We don't know who'll enjoy this room the most, the kids and the youngest members of the household or you! You'll find a Play Station and an XBOX 360 console here, together with a Wi-Fi connection. Yes, it's free to play, but can't be responsible for you not wanting to leave. 
If, on the other hand, you're interested in moving your whole body, you can always spend some time in our fitness centre. Classes and all kinds of machines await you there to ensure you don't have to interrupt your sporting routine when you're away from home.  
To get to the fitness centre full of energy, there's nothing better than a rest in one of the 96 functional and welcoming rooms we provide at the Sercotel Carlos III. It will also do you good to start your day with our full buffet breakfast. 
Whether it's to prepare the strategies of the Romans or Carthaginians or to draw up a new business plan, if the reason for your trip is work-related, you'll always be able to rely on our bright, spacious and fully-equipped rooms for meetings and events. 
We're the kind of people who think that there's always one more story to tell, but, if your body is demanding fresh air, you can hire a car at the Carlos III Hotel in Cartagena to enable you to get to know the beaches along the coastline. And don't worry about it when you get back; you can park it in the public garage we've come to an arrangement with.
Find your room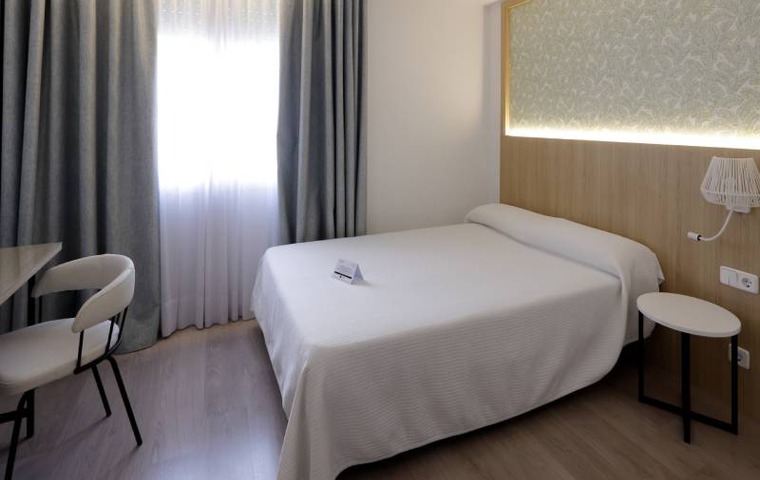 Basic Single Room
Are you looking for accommodation just for yourself where you can concentrate and relax after a long day's work? That's what you'll find in our Petit room. Enjoyment is also possible on business trips.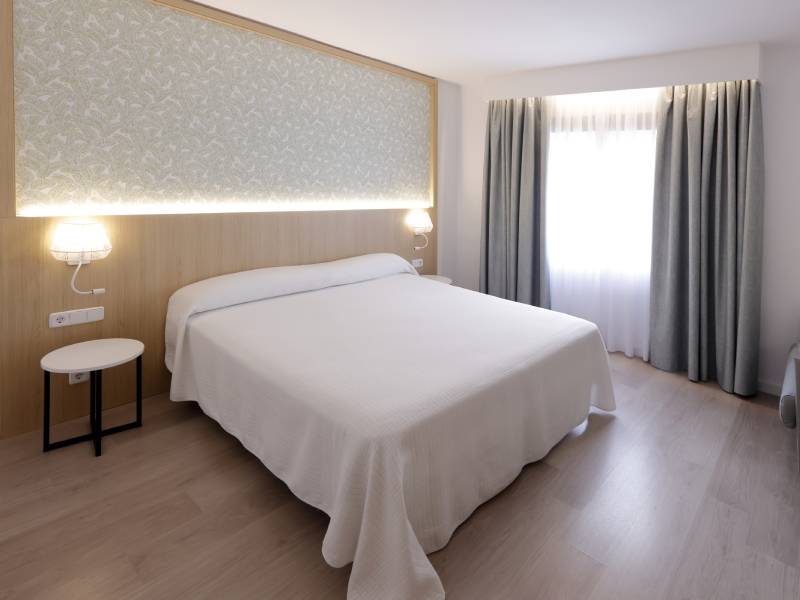 Classic Room
The room you need for your getaway as a couple is called Double Marriage and you'll find it at our Carlos III Hotel. Its 24 square metres provide guaranteed space, its Queen Size bed will be your paradise on earth and the natural light will bathe the room.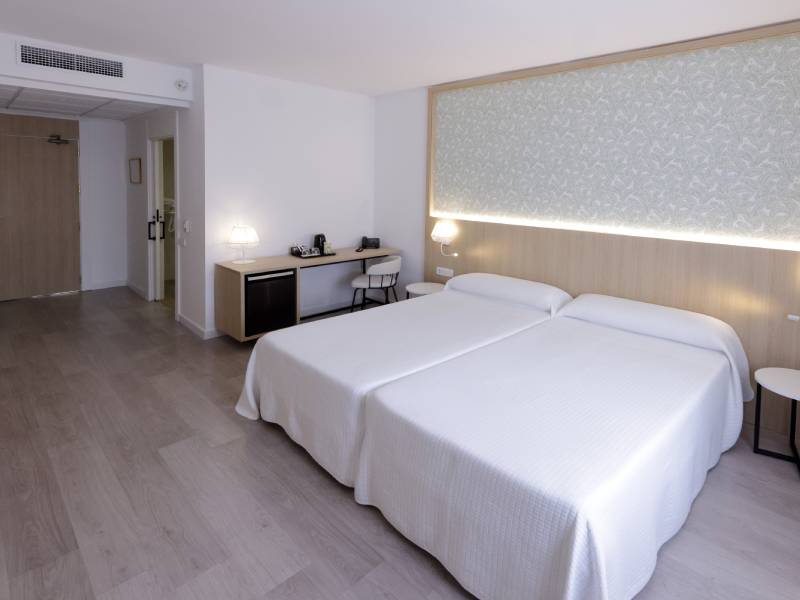 Classic Room
Side by side but not eye to eye There are fantastic double rooms at our Sercotel Carlos III. They're spacious, bright and equipped with two comfortable beds to ensure perfect rest after a long day's sightseeing or meetings.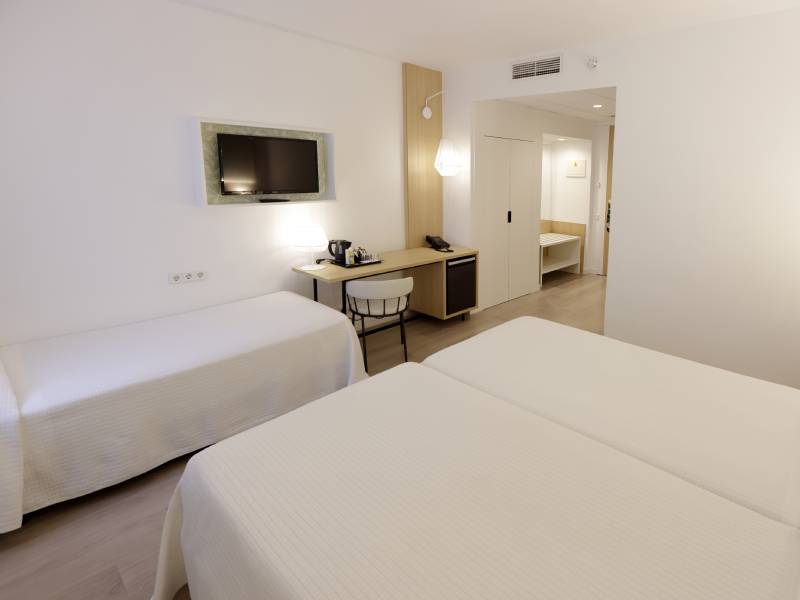 Triple Room
We know that a group trip is always better if the accommodation is shared. We therefore provide spacious triple rooms with three comfortable single beds. Here you'll be able to enjoy endearing conversations with your friends before going to sleep. 
Breakfast buffet
Start the day with energy with our breakfast buffet
Gamezone (Games and Relax Room)
We offer a Gamezone with free WiFi
Key features
The Sercotel Carlos III offers you the most complete services available at a hotel in Cartagena to guarantee you a comfortable and amiable stay. The hotel has a laundry service, free wifi internet and a concerted public garage
Milestones, achievements and projects
SOI
Network of hotels with cognitive accessibility and solidarity tourism
TripAdvisor