Murcia, Spain
Sercotel JC1 Murcia
Search your hotel or destination
Turn business into pleasure
JC1 sounds like a robot from a fantasy saga. Instead, the enigmatic name refers to the area which, just ten minutes by car or tram from the city centre, is the biggest expansion of Murcia in recent years. Here, companies and businesses are thriving. And here, our Sercotel JC1 stands. Will you join us? Welcome! 
You will recognise the Sercotel JC1 Murcia by its imposing glass façade in a deep blue colour and you will choose it for all those comforts and attention to detail that make it a magnificent 4-star hotel.  
Inside our JC1 hotel, 100 rooms display all their charm with warm colours and contemporary details. You'll be so comfortable you won't want to leave... and you'll be able to order what you need whenever you want. That's what 24-hour room service is for, right? 
But, hey, take our advice and get out: the best is out there. The JC1 Murcia hotel has a heated semi-Olympic swimming pool as well as a gym. Both facilities are an agreed service for our guests and are attached to the hotel. Laziness because something is far away, in this case, will not serve as an excuse. 
If in addition to cultivating your body you want to cultivate your stomach, stop by the bar, the cafeteria or our restaurant, ideal places to start the day with a good breakfast and continue it with a toast, tasting and taking a gastronomic break. 
Sercotel JC1 opened its doors in 2009 with a very business character, that's why its rooms, equipped with the best technology, are designed for holding all types of business meetings. In addition, our hotel has a business centre where you can do all your business and work. 
You've decided to stay here because it is located in the commercial epicentre of the city of Murcia? Perfect, it's the right place.  
Of course, when you want to visit the historic centre, you will find the tram stop five minutes walk from our Sercotel JC1 Murcia. In ten minutes, you will be discovering emblematic places such as its marvellous Cathedral. If you have travelled with your vehicle, you can leave it in the hotel car park itself and avoid the hassle of looking for parking. 
Ah! Don't forget the most important thing: both your cat and your dog are welcome. Here, we take care of the whole family.
Find your room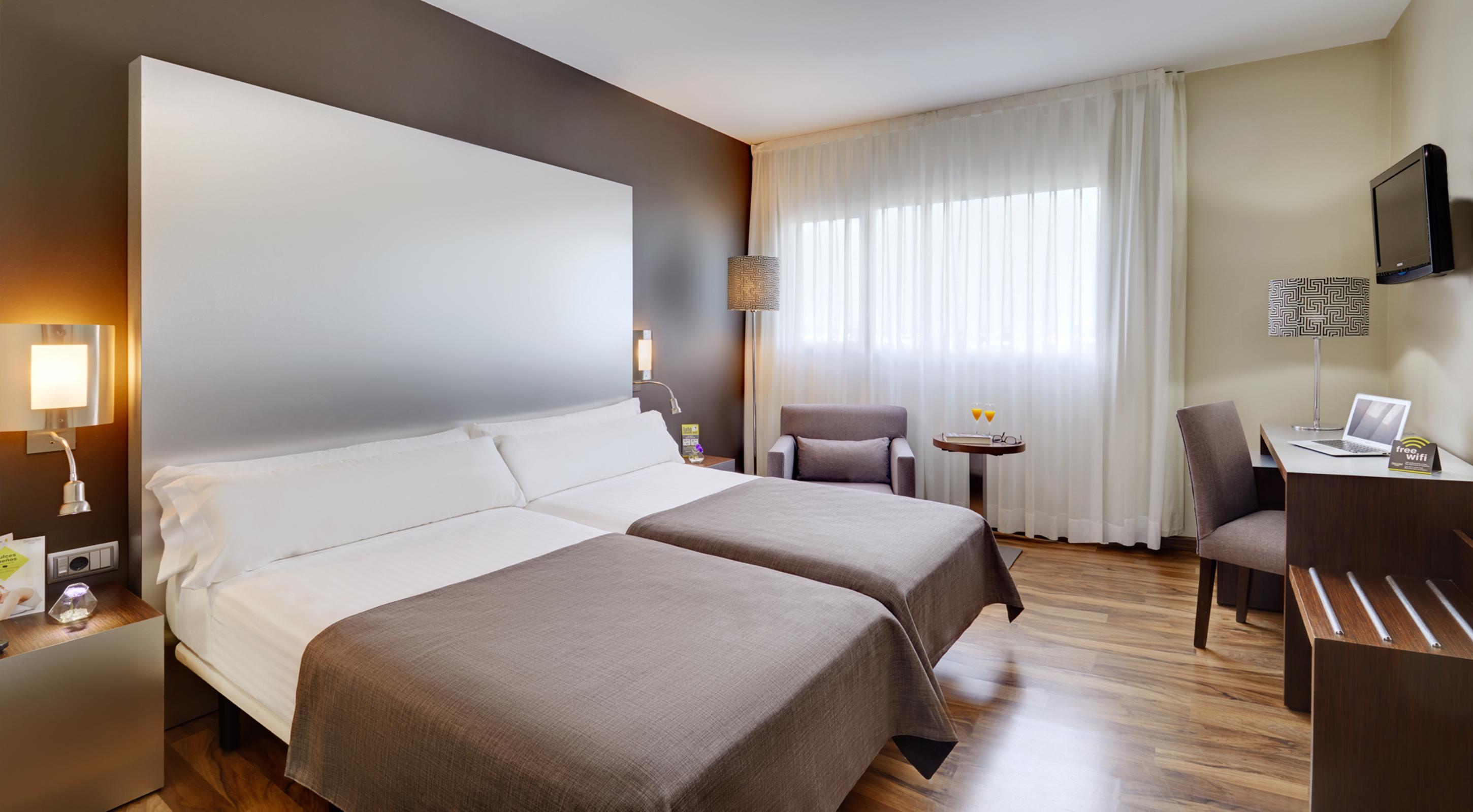 Classic Room
Our JC1 Murcia shows its quality in every room. This is what happens in its Classic, with King Size beds ready for a night of peace and space. The spaciousness of the room, its exterior views and its comforts will impress you.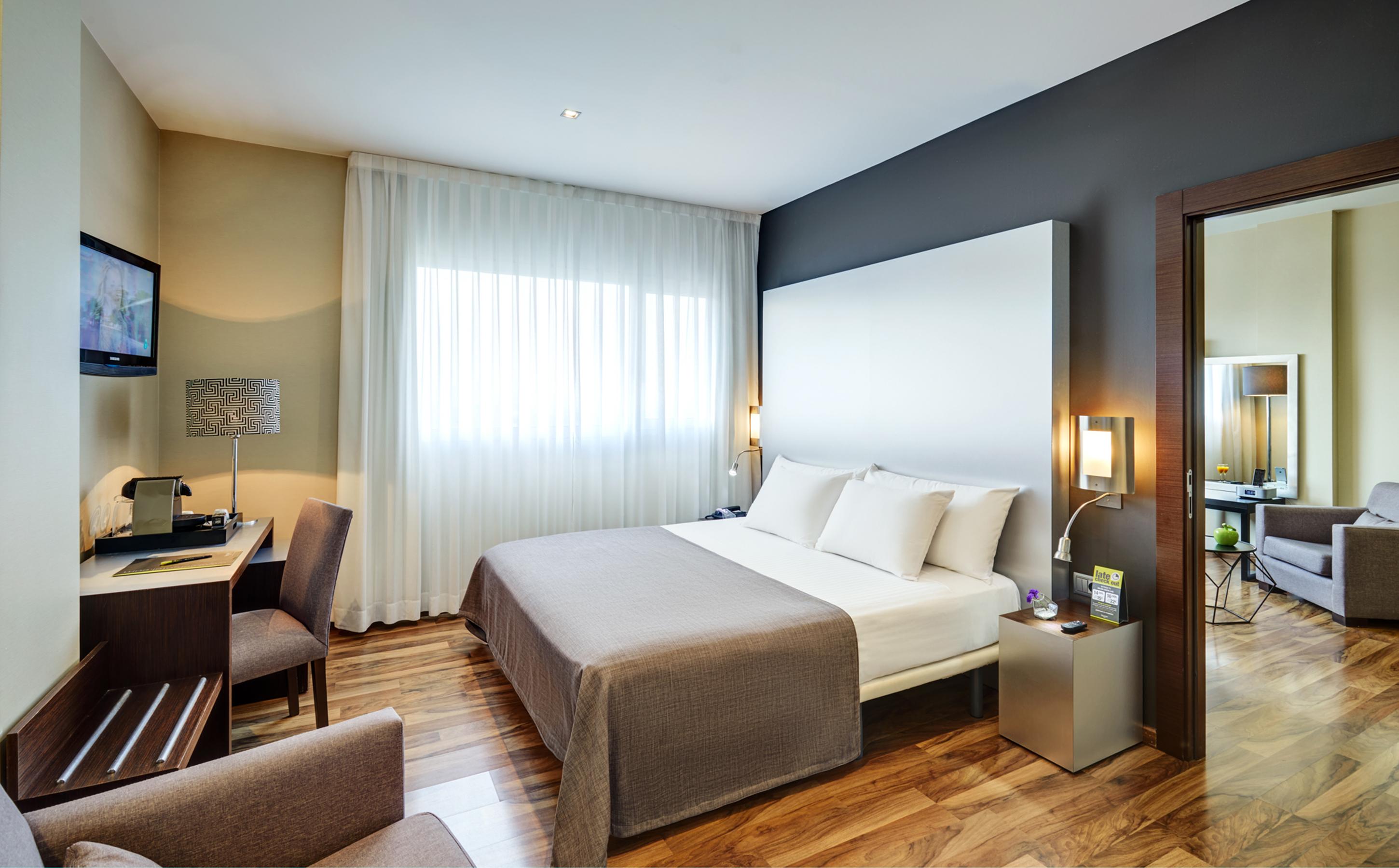 Junior Suite
What a pleasure to enjoy a modern, warm, quiet room... and with its own lounge. Did you know that our Junior Suites have a whirlpool? And to complete the moment of self-care: sleepers, bathrobe and amenities to relax. You'll want to stay here forever.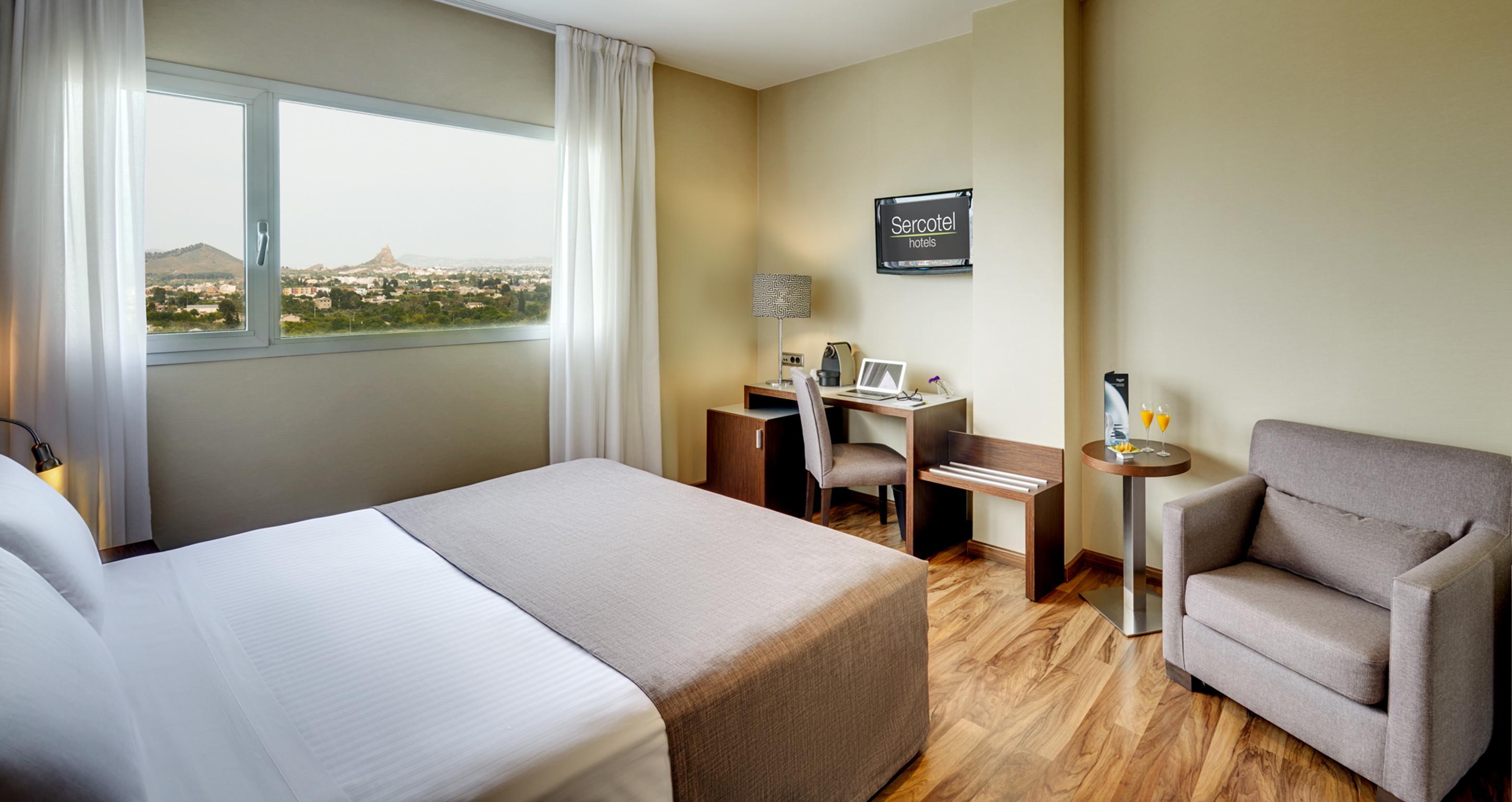 Superior Room
Our Superior rooms will delight the most demanding travellers. Located on the eighth floor, details such as the kettle, coffee and tea service and radio alarm clock make them the most desirable rooms for a business trip.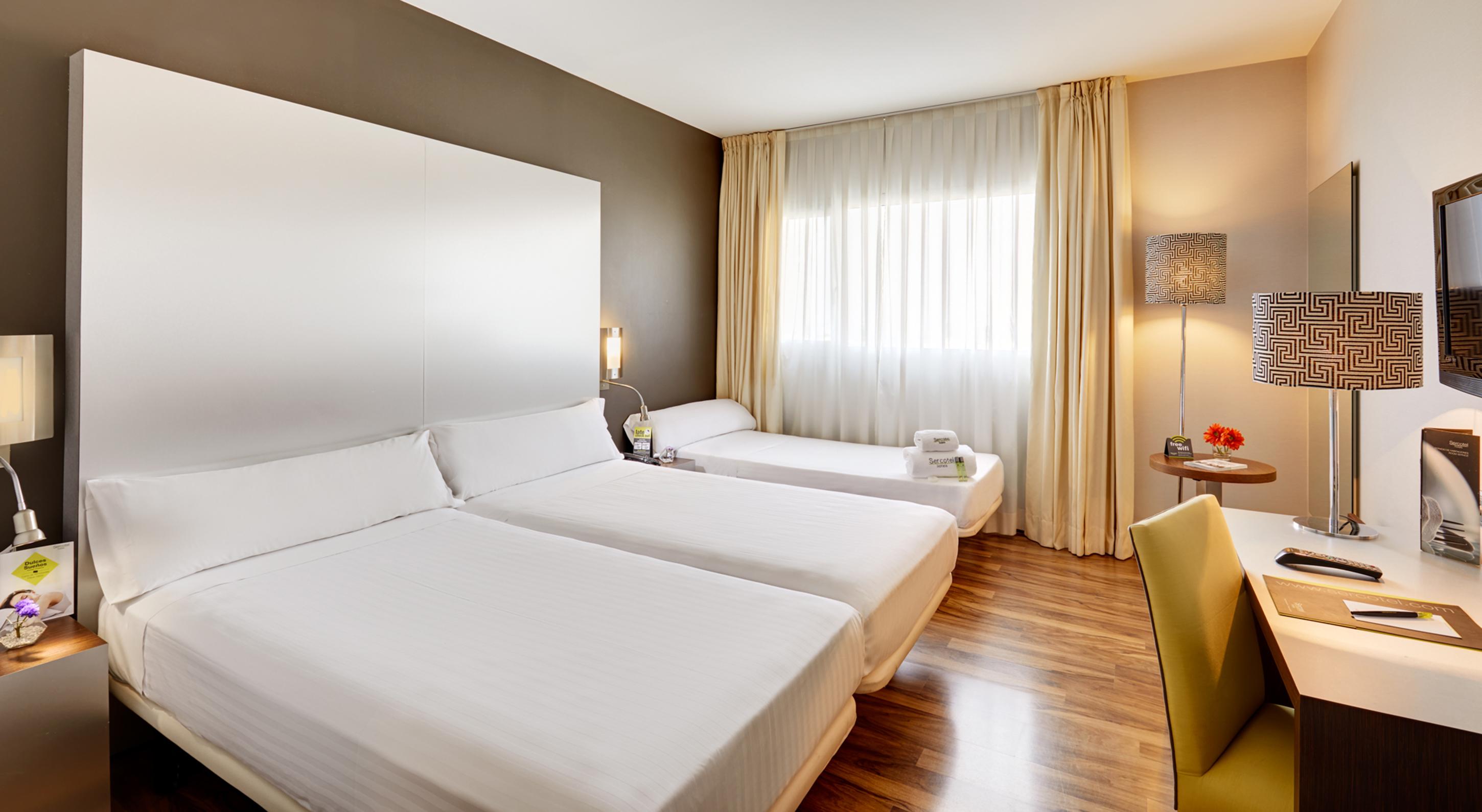 Triple Room
Are you travelling with friends or family? The Triple rooms will be the right choice. Spacious, so that you can move around comfortably, and with two single beds and an extra bed, equally comfortable, so that your rest is a perfect 10.
Complies with Local/State/Federal fire laws
Show more
Meeting rooms
FACILITIES
Flexible spaces in the best locations.
PEOPLE
Tailor each space to the needs of your event.
SQUARE METRES
Rooms for holding your social event, convention or meeting in.
Indoor pool
Mandatory use of bathing cap and slippers.
Key features
The hotel has 24-hour room service, cafeteria, restaurant, free WiFi Internet, parking and rooms for events and celebrations. The hotel in Murcia also has an internet point, access to the sports center (gym and indoor heated pool), as well as a buffet breakfast service.
Milestones, achievements and projects
TripAdvisor
Hotels friends