Madrid, Spain
Sercotel Alcalá 611
Search your hotel or destination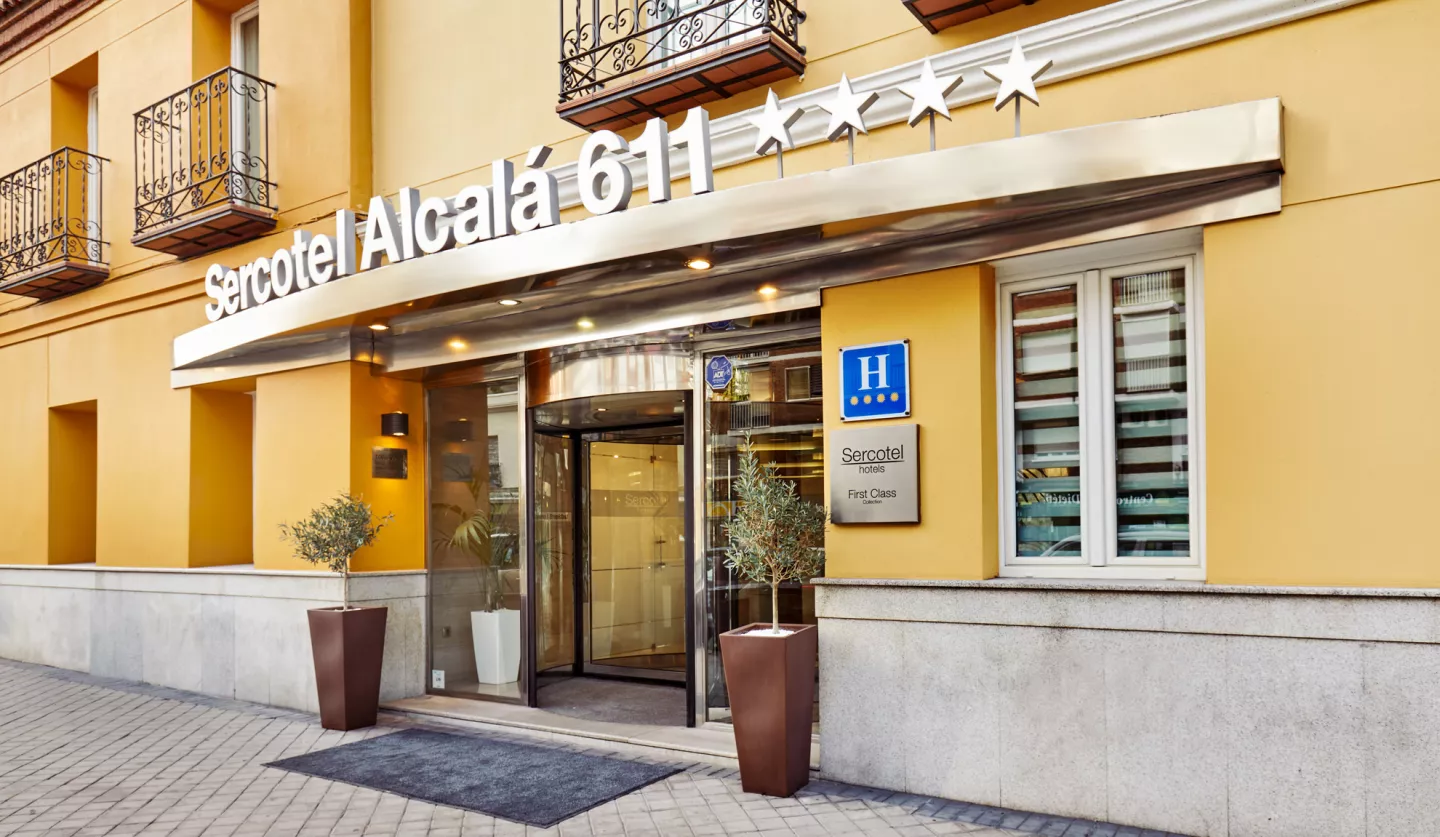 Madrid at your fingertips
Visit Madrid and have everything at hand. Find accommodation that allows you to combine business and leisure travel. Doing business and, at the same time, exploring a city where there is always something new to discover. Sounds easy, doesn't it? It's actually not that simple, but at the Sercotel Alcalá 611 we managed it.  
No matter what kind of trip you have in mind, we know we will become your haven in the city. It is difficult to improve the possibilities offered by the location of our hotel Alcalá 611.  
Business travellers, we are very close to IFEMA Conference Centre and Barajas airport. Hardened tourists, it will take you five minutes to get to the M-40 and, you know: being on the M-40 means having the whole of Madrid at your fingertips. The city centre is also just a stone's throw away by car. The bonus track? If you love football, and especially Atlético de Madrid, the Wanda Metropolitano ground is located 2 kilometres from our hotel. A night of football? 
Before answering, please ask at reception. We don't want to complicate your decision, but we have tickets for various shows and excursions for sale. Not only for you, but also for the whole family.  
Because, as we have said, the hotel Alcalá 611 (Madrid) is designed for all types of trips. If you come with small children, we have a babysitting service on request. If your tribe also includes a friendly furry friend, let us know before you come: everything will be ready to make your pet feel at home.  
This will not be difficult. The 94 rooms of our 4-star hotel are spacious, quiet and with that natural light that makes any space warm. You won't want to leave their beds, which also come with a pillow menu.  
If this micro-world that is each hotel room is catching your attention, wait until you see what we have prepared for you in the rest of the facilities of the Sercotel Alcalá 611. 
Here we start the day with a buffet breakfast. Hearty, varied and tasty, just like a good hotel breakfast. We follow it up with a bit of sport in our gym or some swimming in our outdoor pool during the summer months.  
At that time of year, you will find it impossible to resist reading in our solarium. The book, of course, is also provided by us. Visit our Olvidoteca, the lost and found where we keep the things that other guests have forgotten.  
Don't be shy and order a cocktail. A good book always deserves a toast. Also to accompany you during a tasty meal. Check out the gastronomic range of our bar-restaurant. It is pure delight.  
At the Sercotel Alcalá 611 we are also very celebratory. Whatever the event. We can host a corporate meeting or a birthday banquet. Haven't you seen our event room? Cosy, with large windows through which natural light floods in, technological equipment and the possibility of opening it up to an outdoor terrace. 
We don't want you to leave. That's why we tempt our guests with a late check out (until 14.00) to make them think about whether they really want to leave. If so, your car will be waiting for you in our private car park. We can only wish you a good trip and hope to see you again soon.
Find your room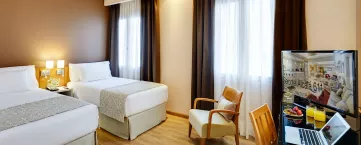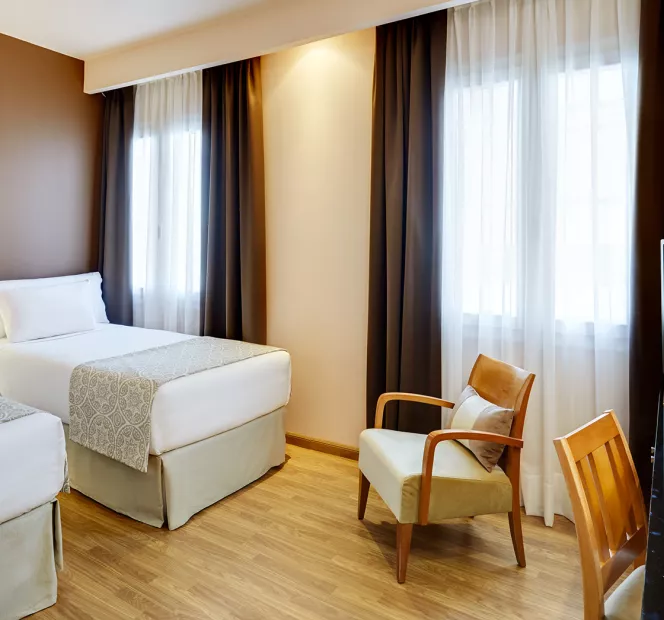 Classic Room
In the Classic rooms the space to move around comfortably, the abundant natural light and the peace and quiet conspire to make you rest and feel, if possible, better than at home.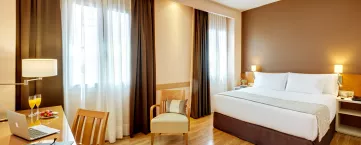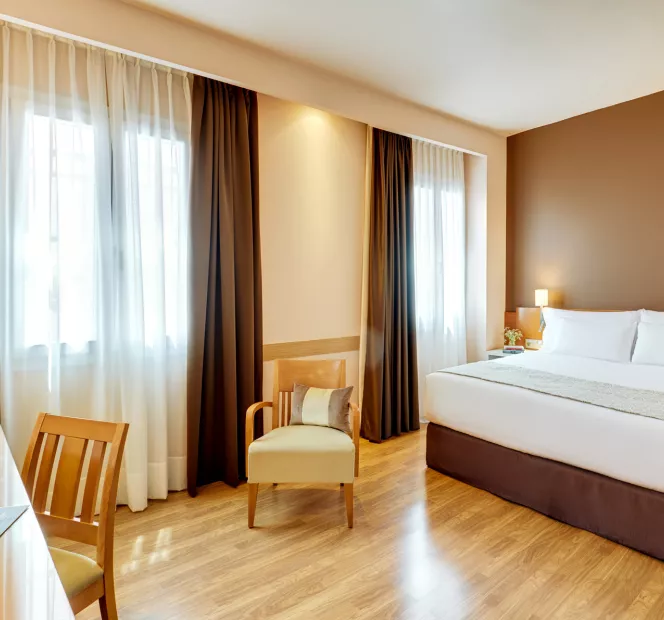 Superior Room
When you come to Madrid, stay in the Superior Twin rooms of the Sercotel Alcalá 611. The rooms are spacious enough to accommodate one or two people comfortably. 

Complies with Local/State/Federal fire laws
Show more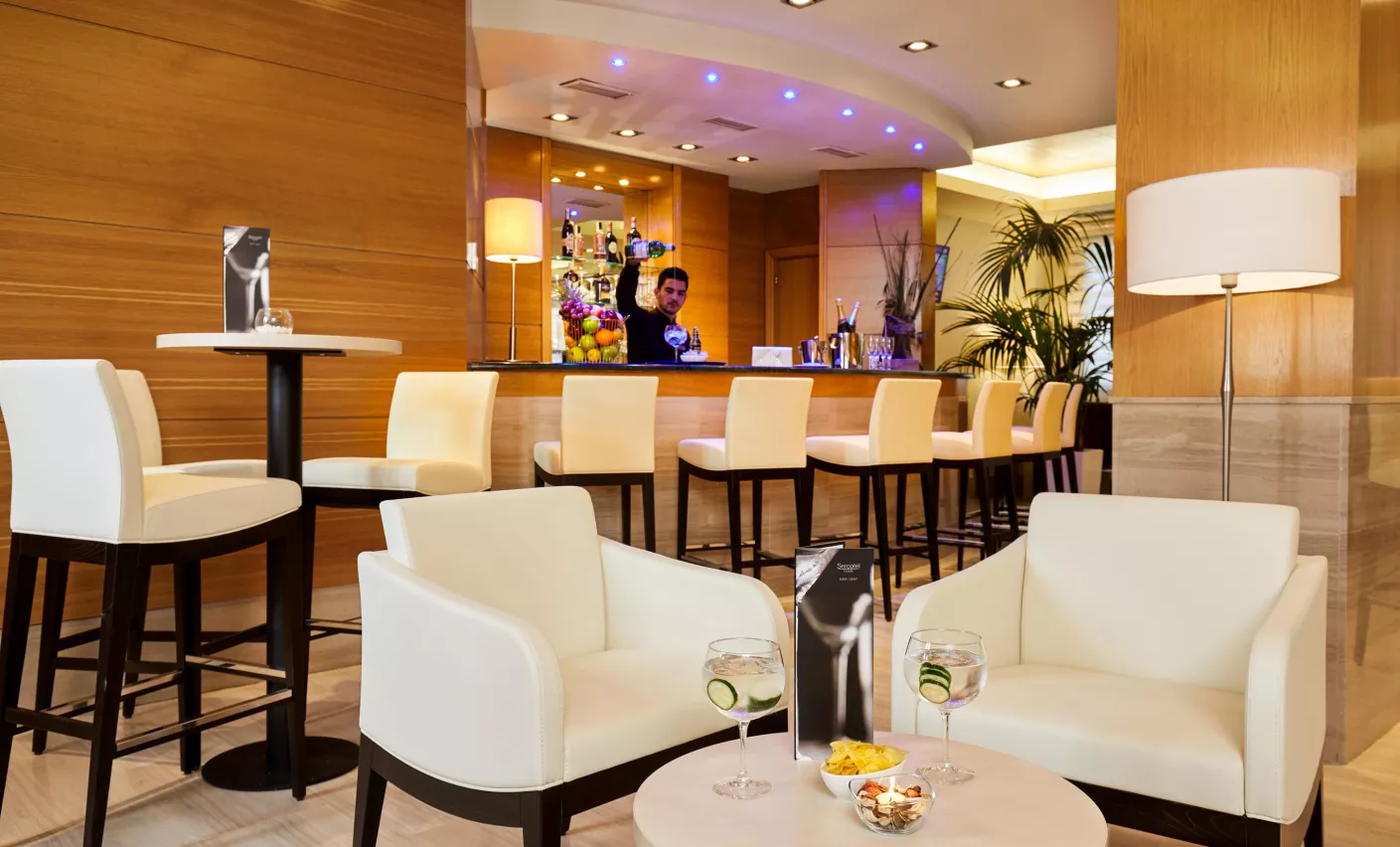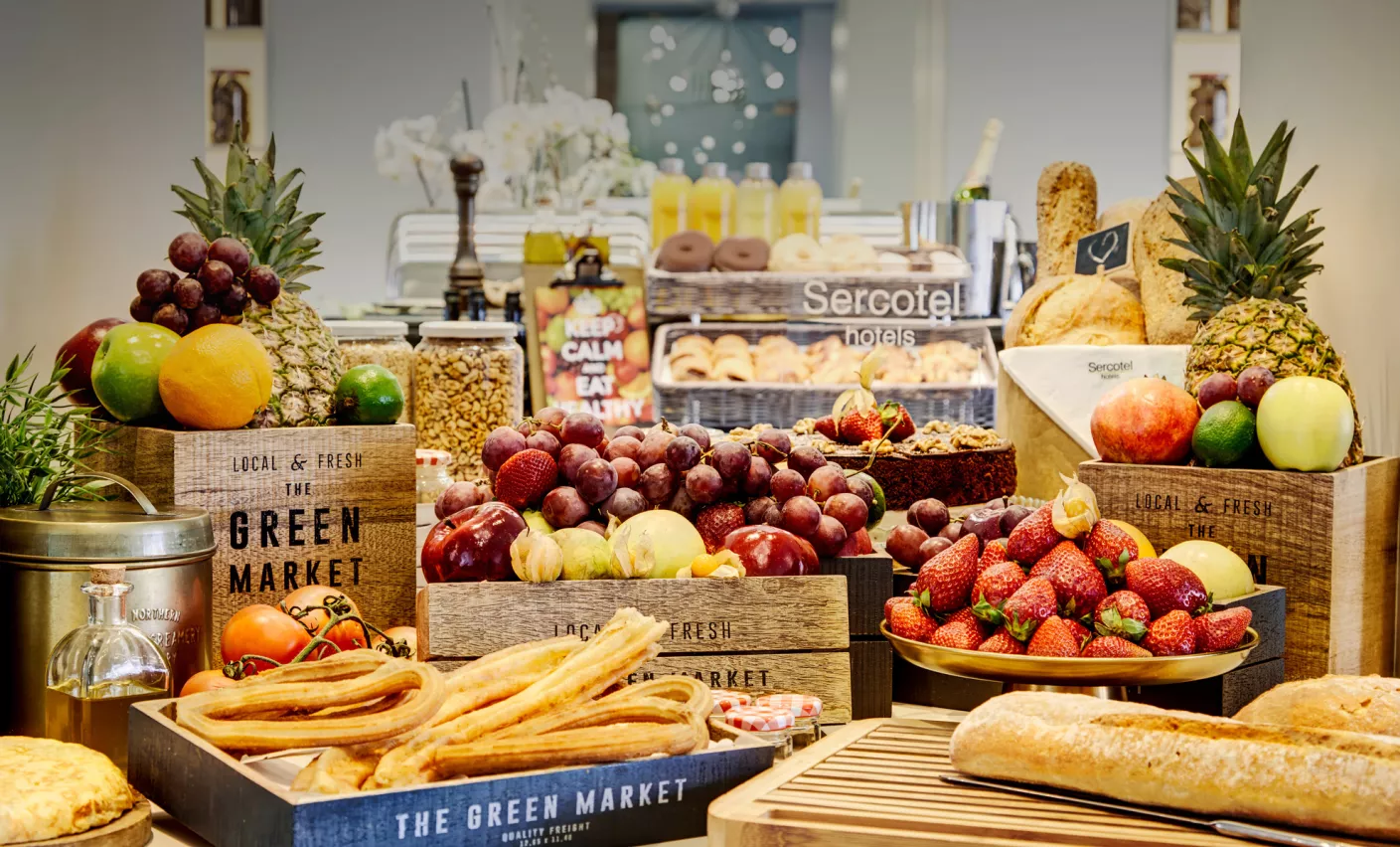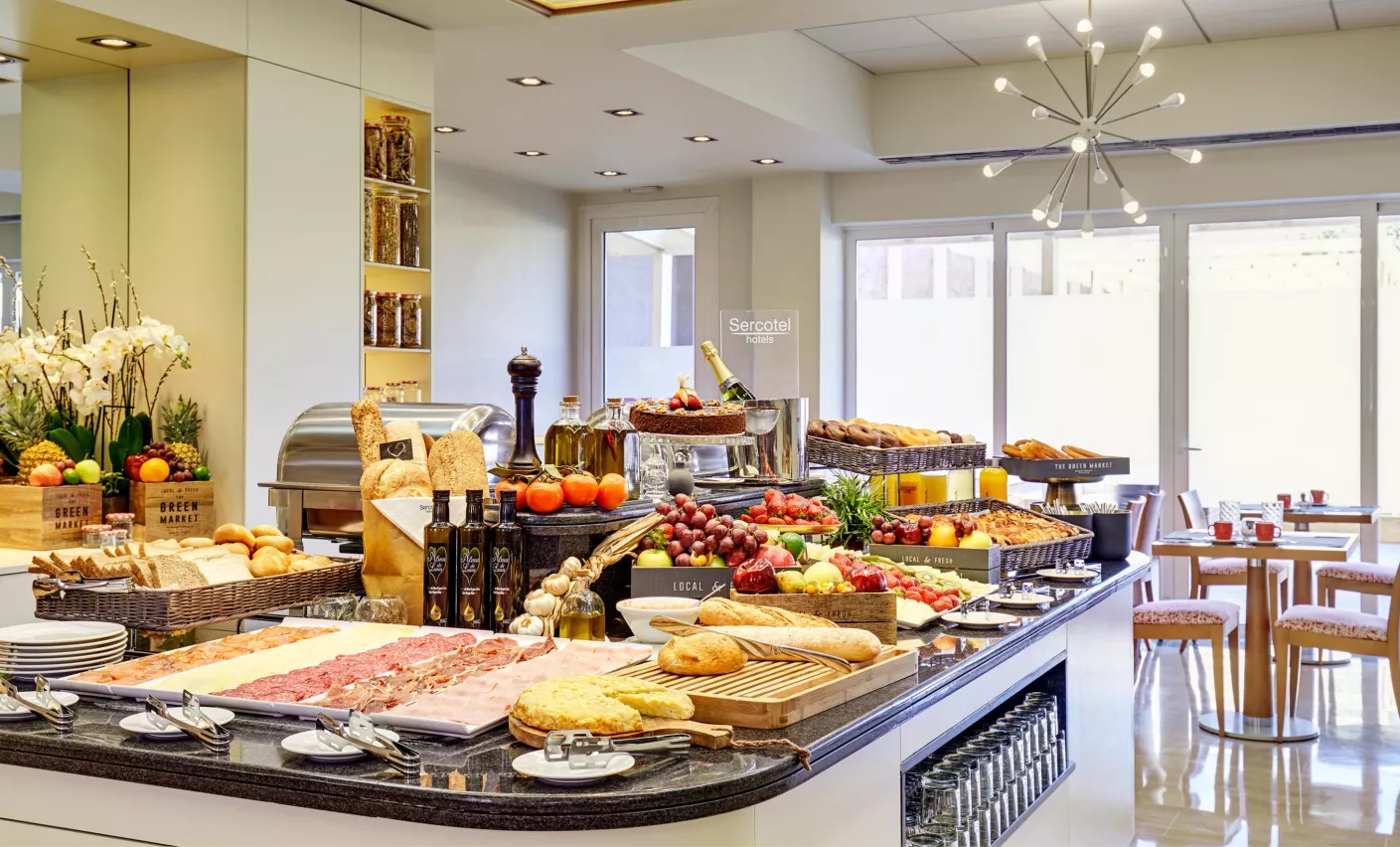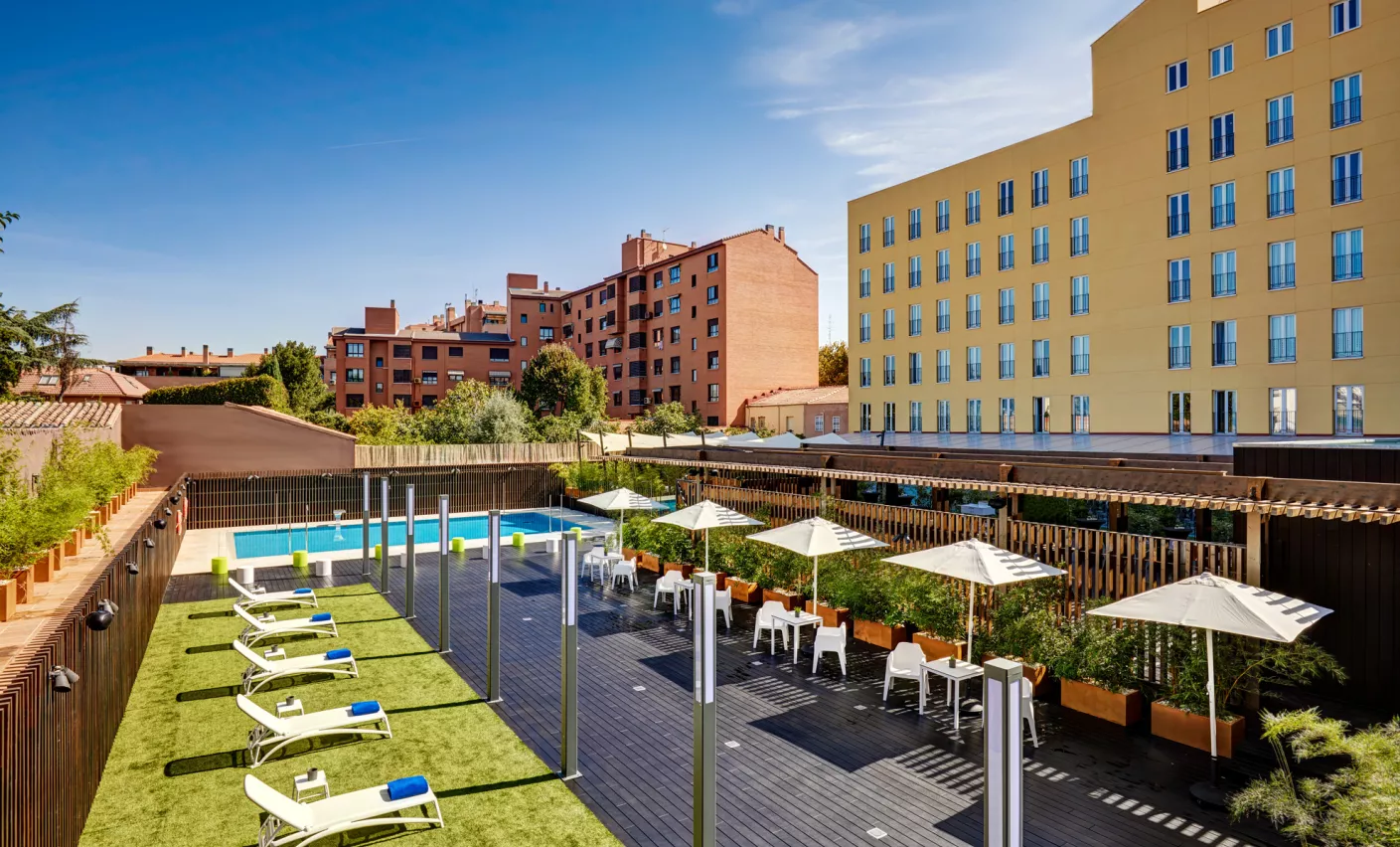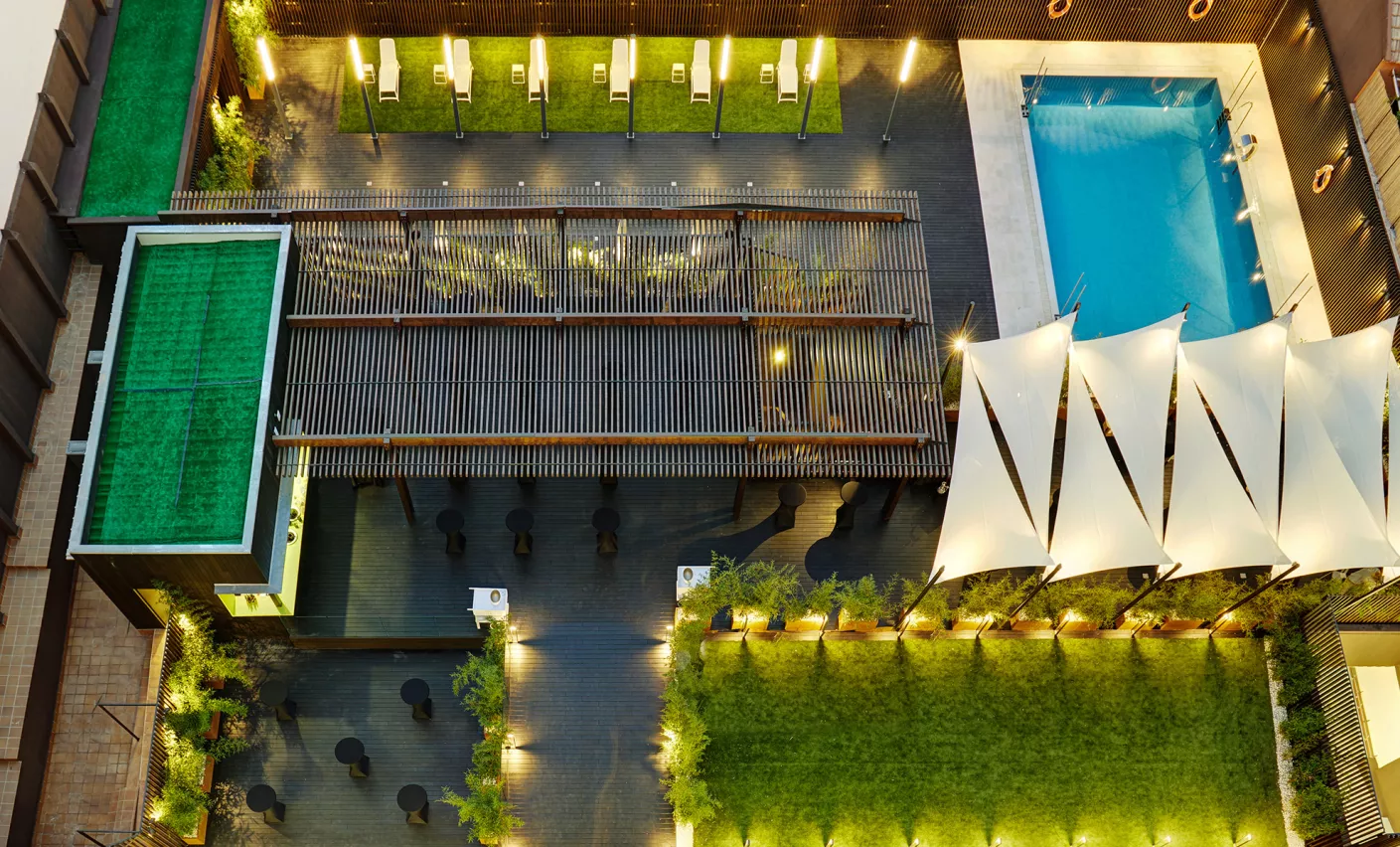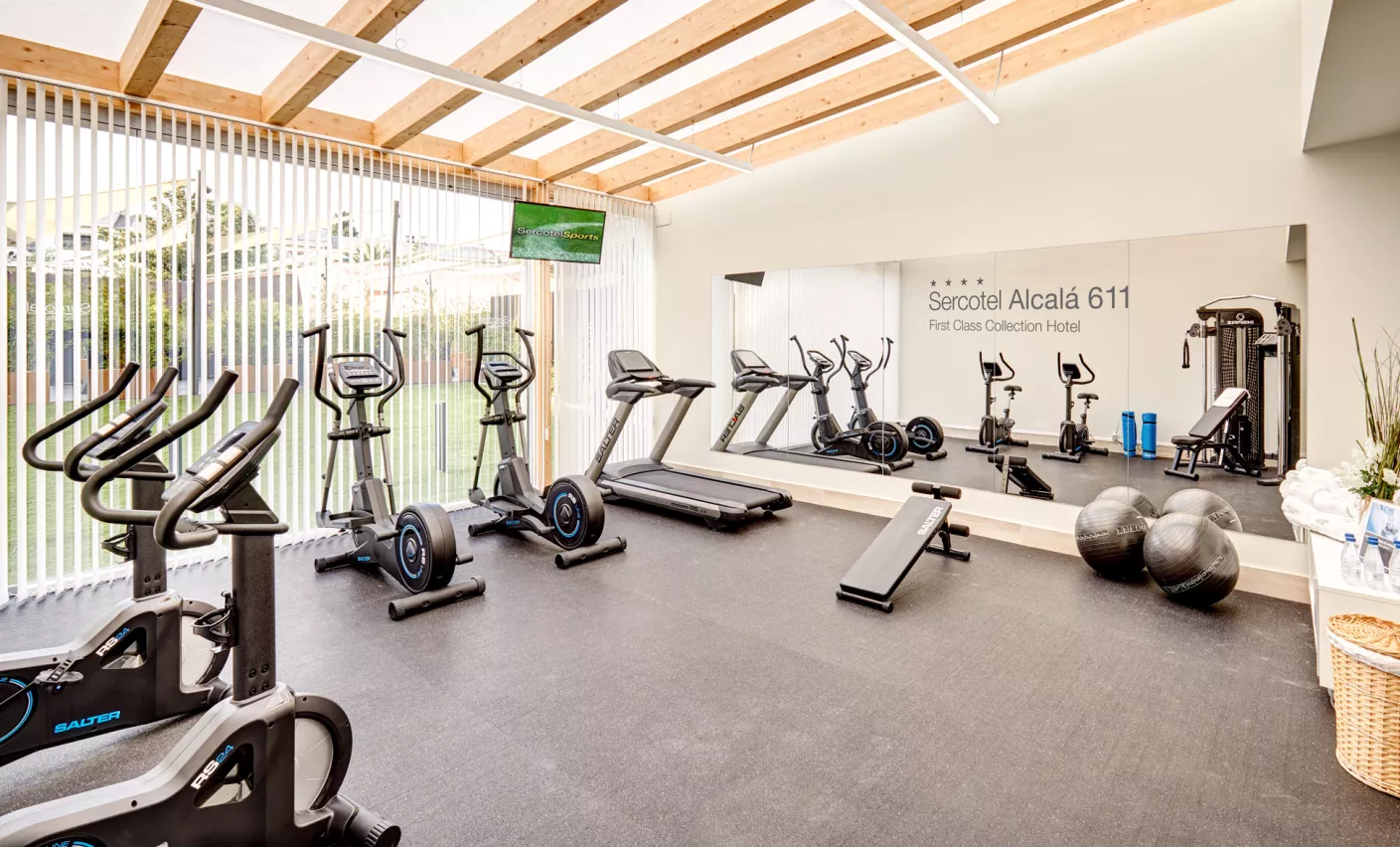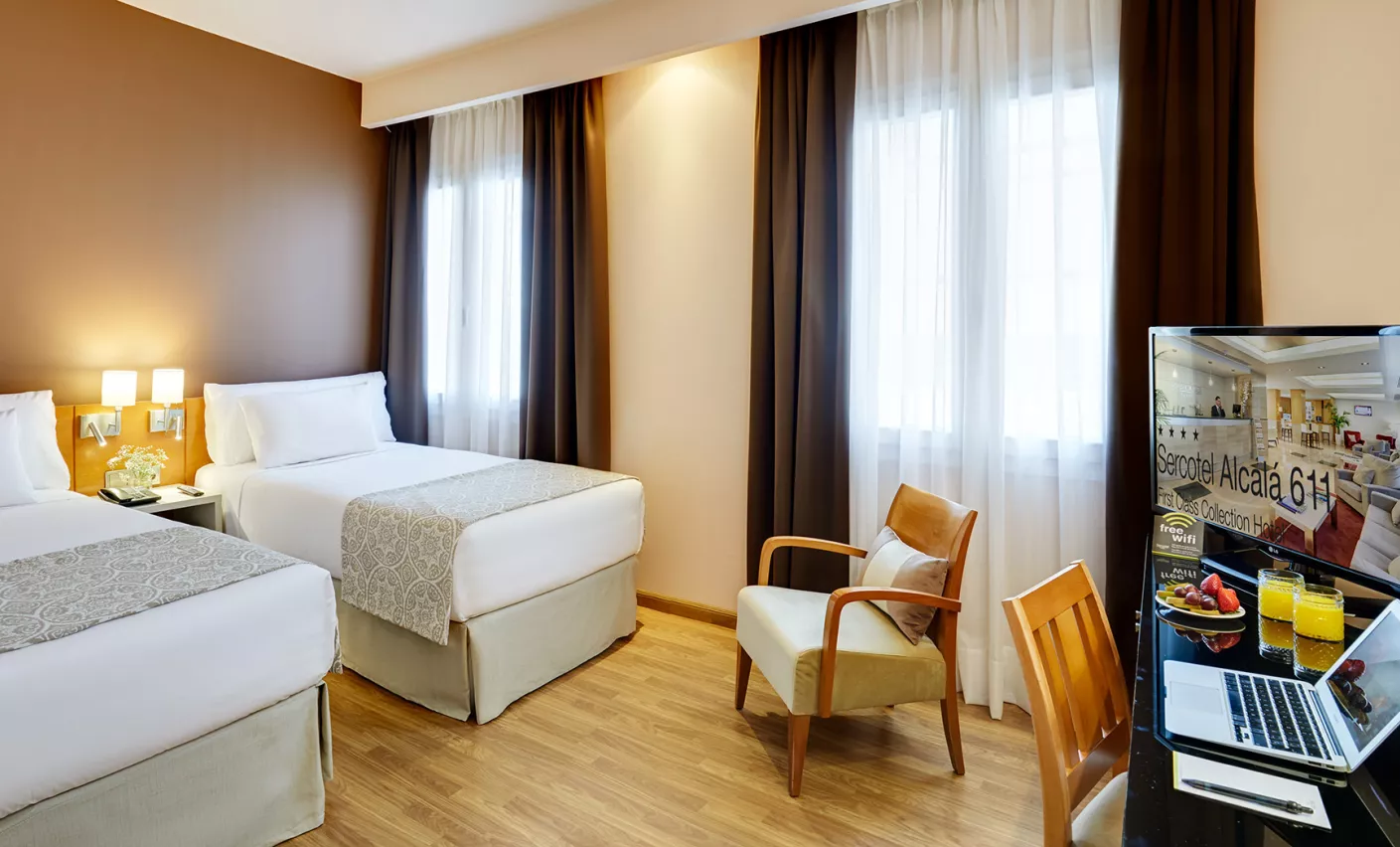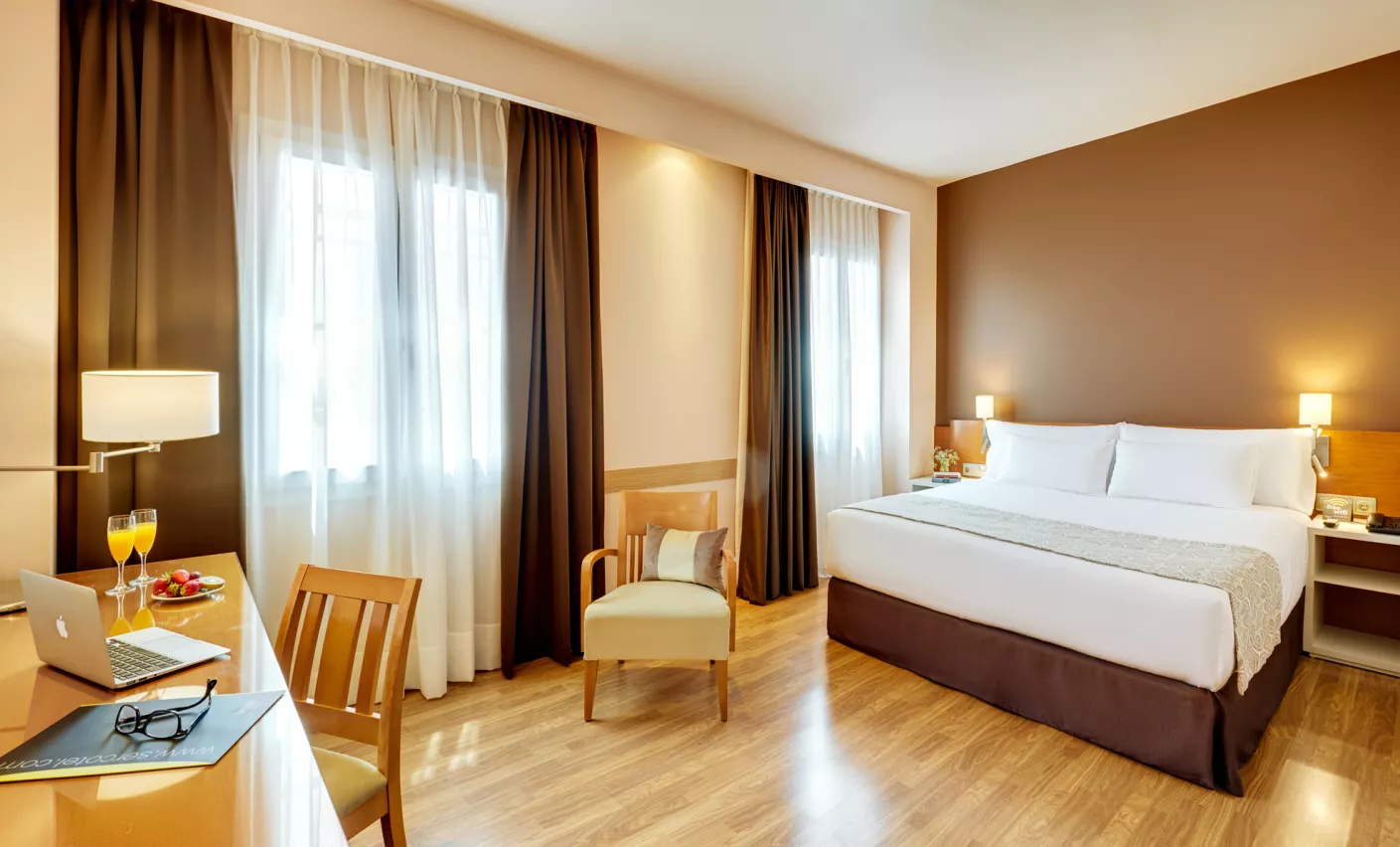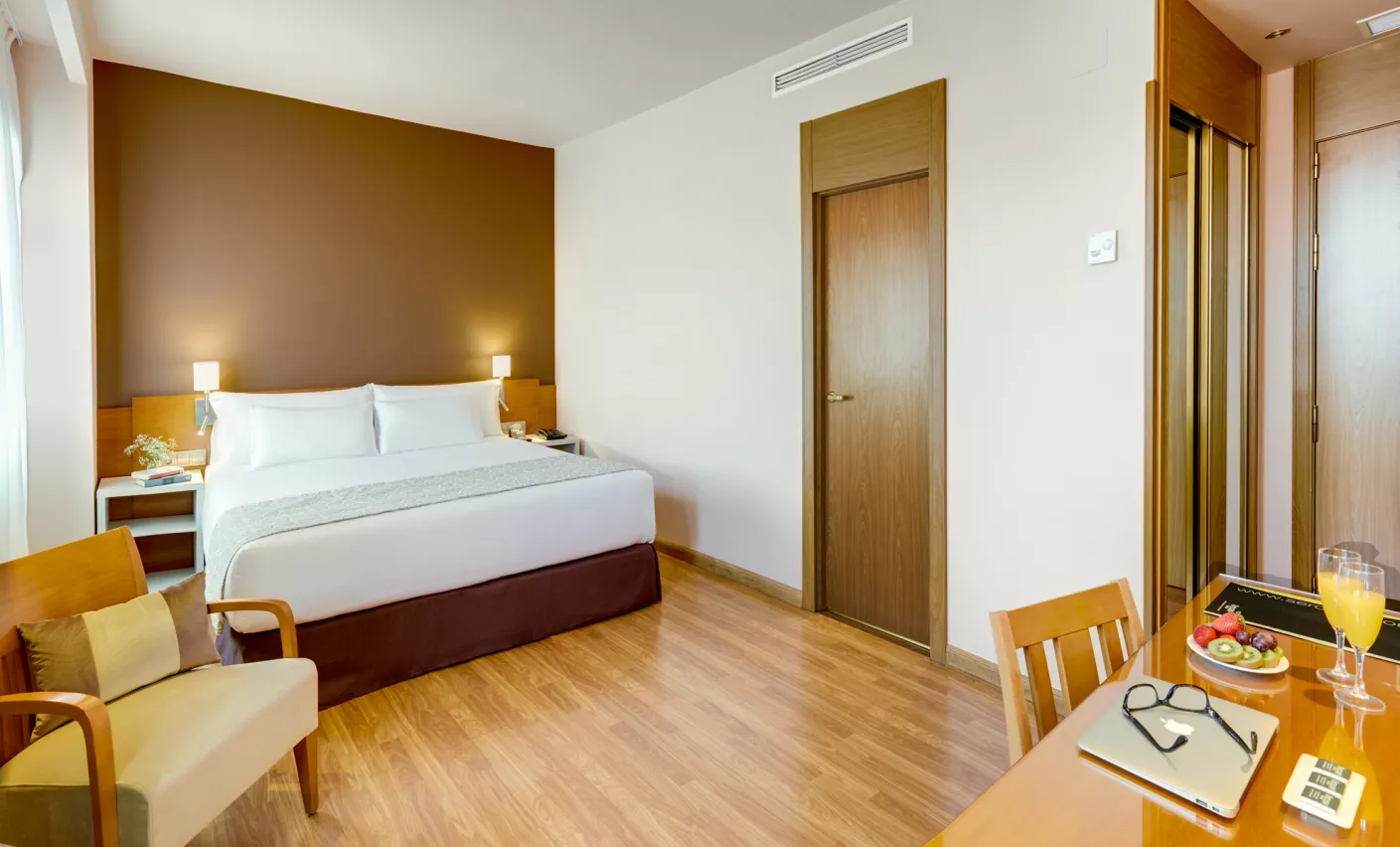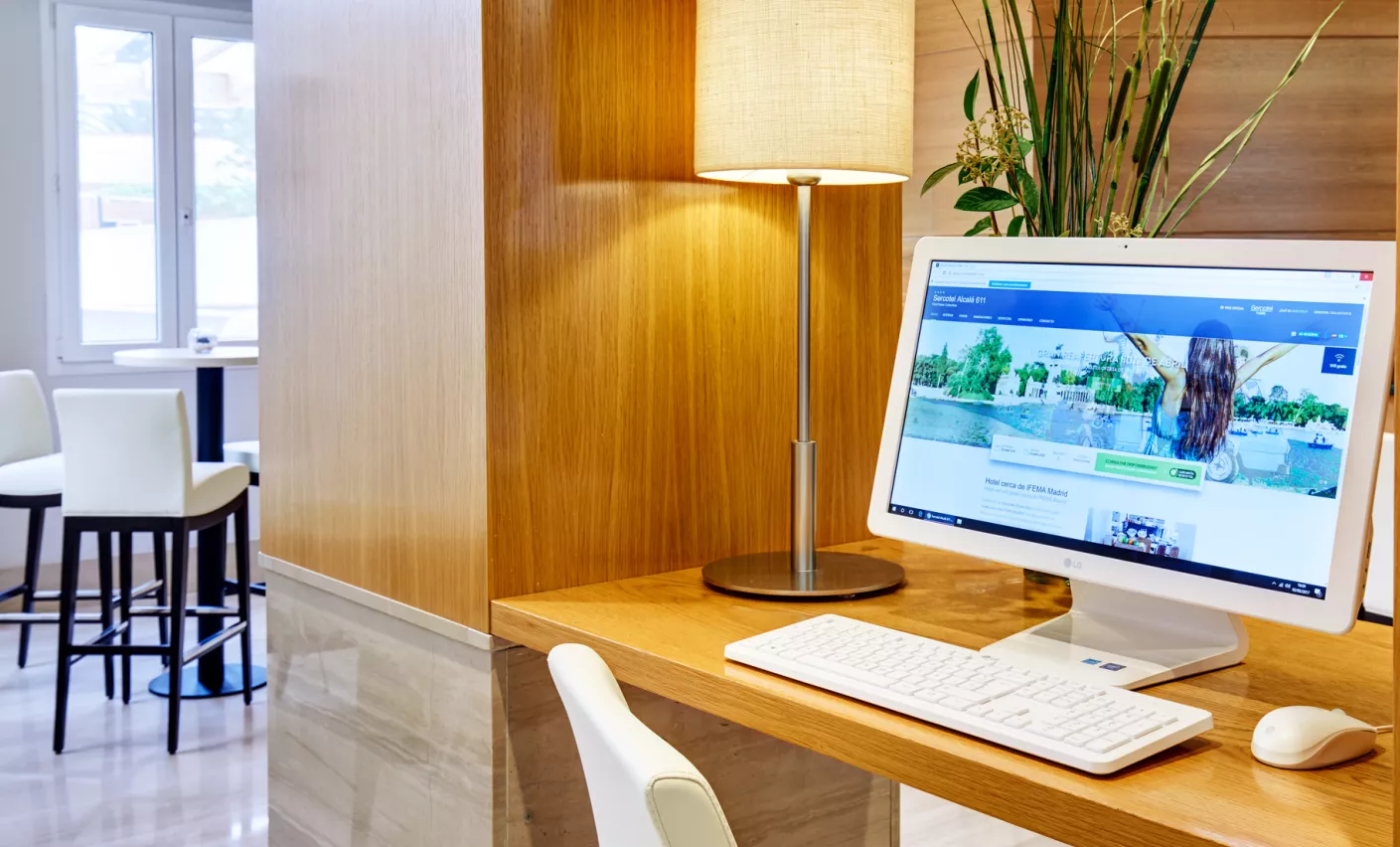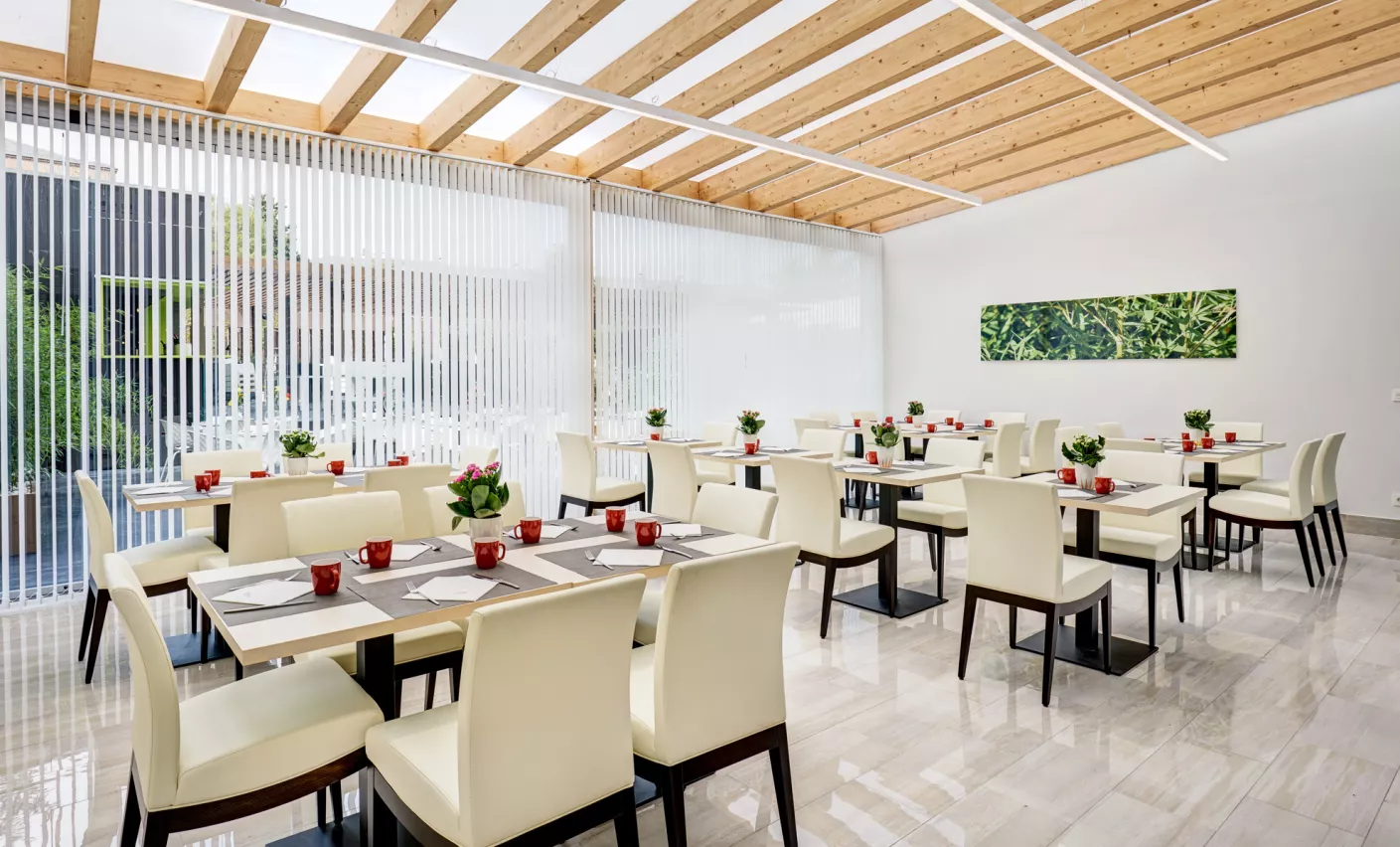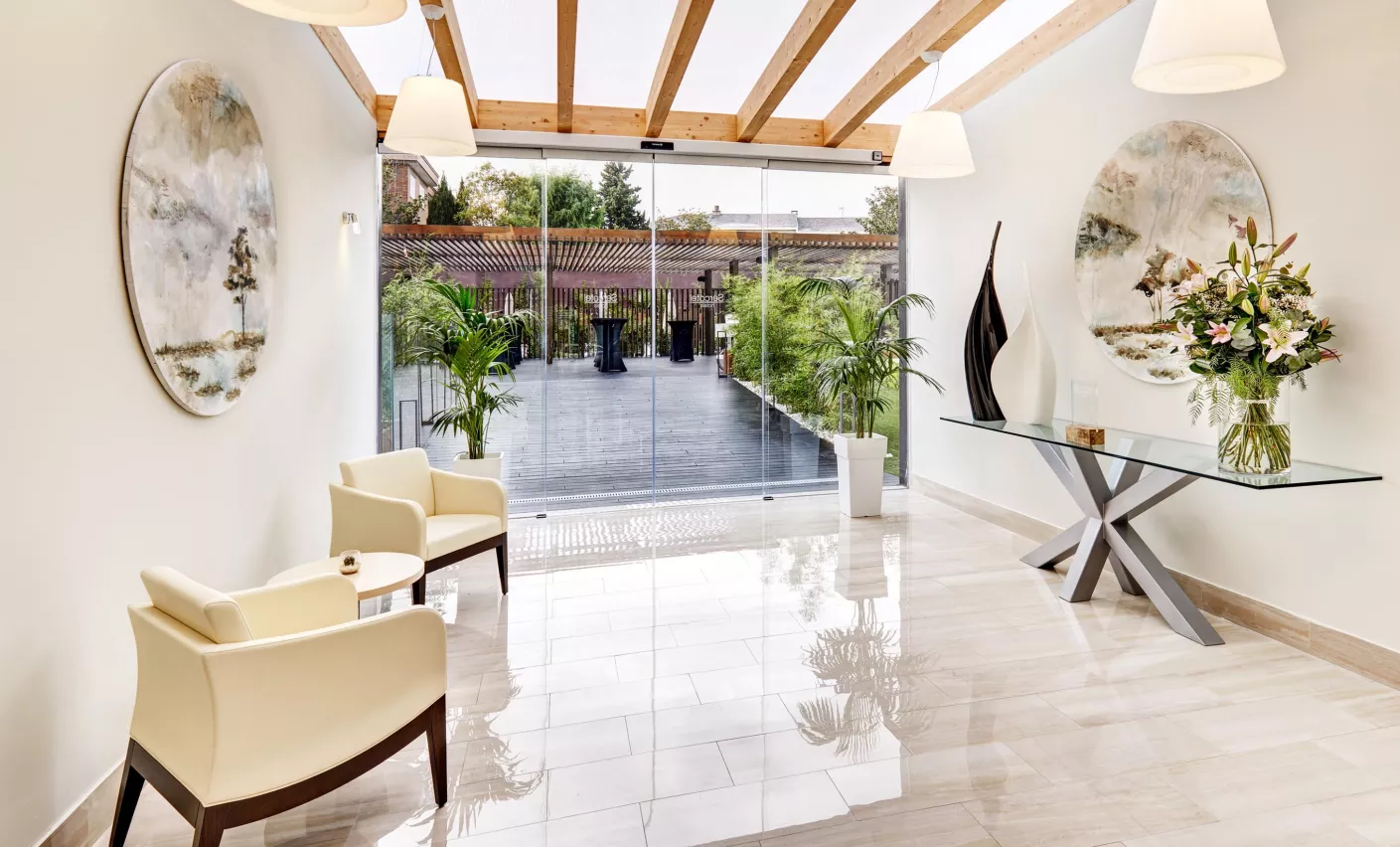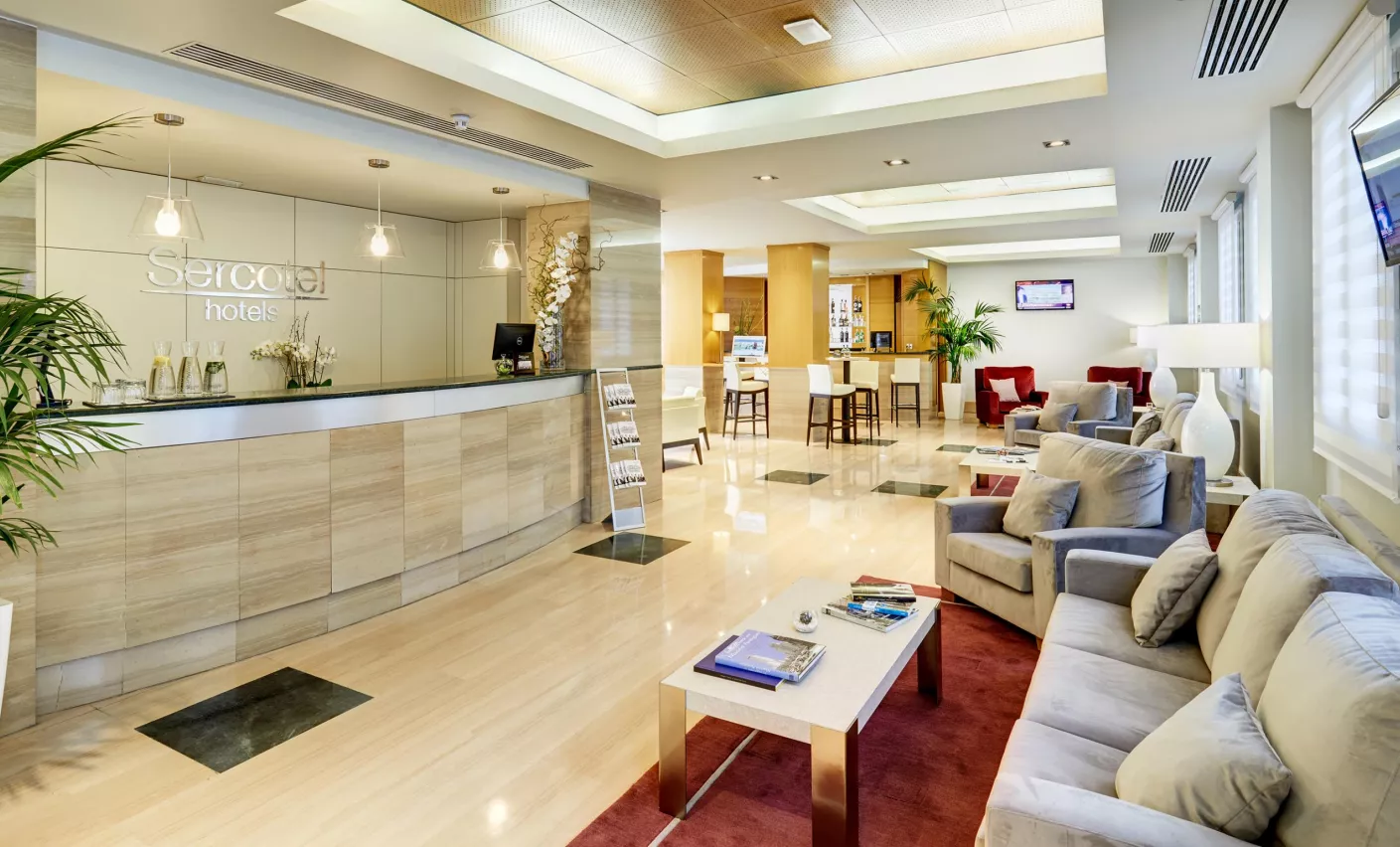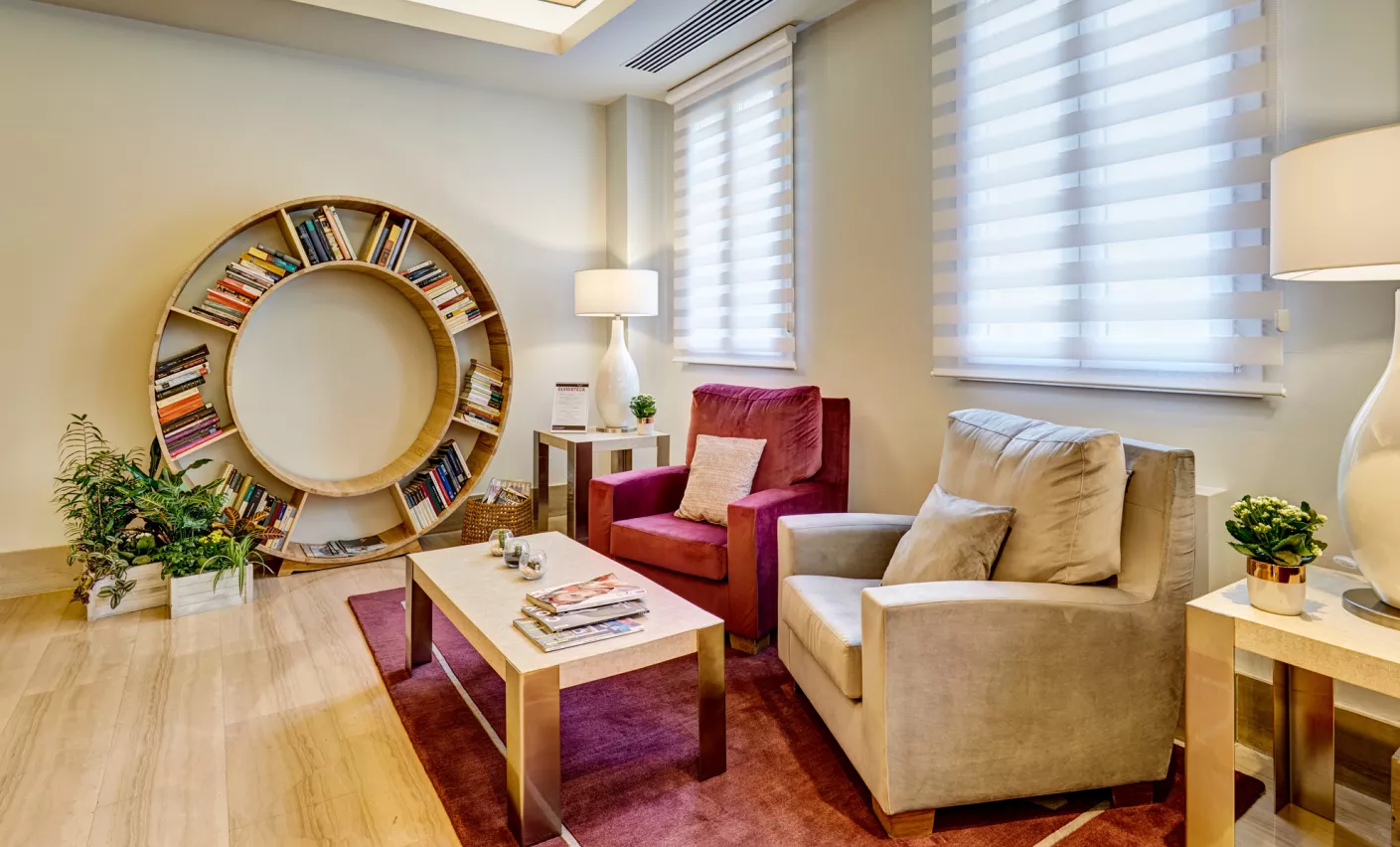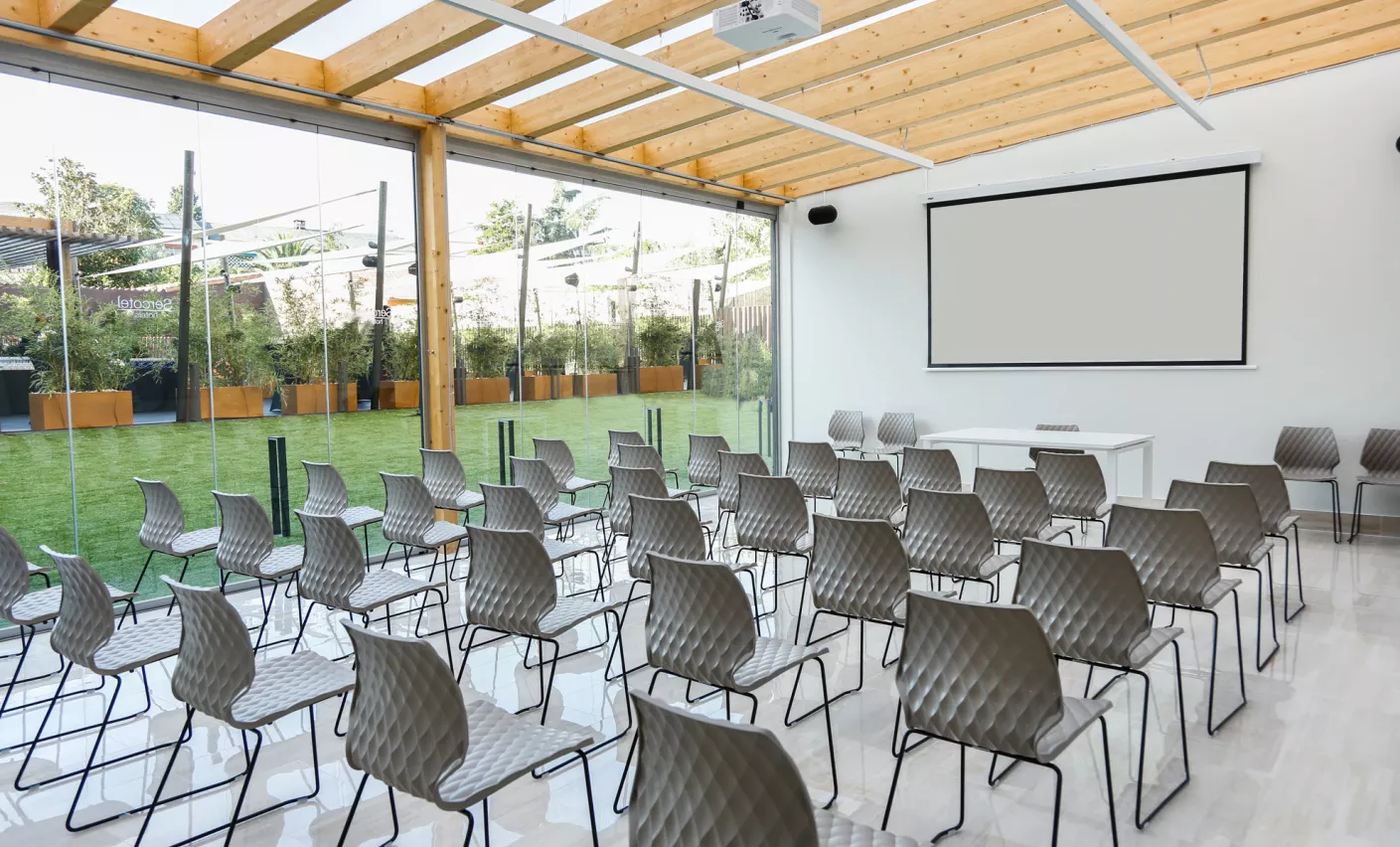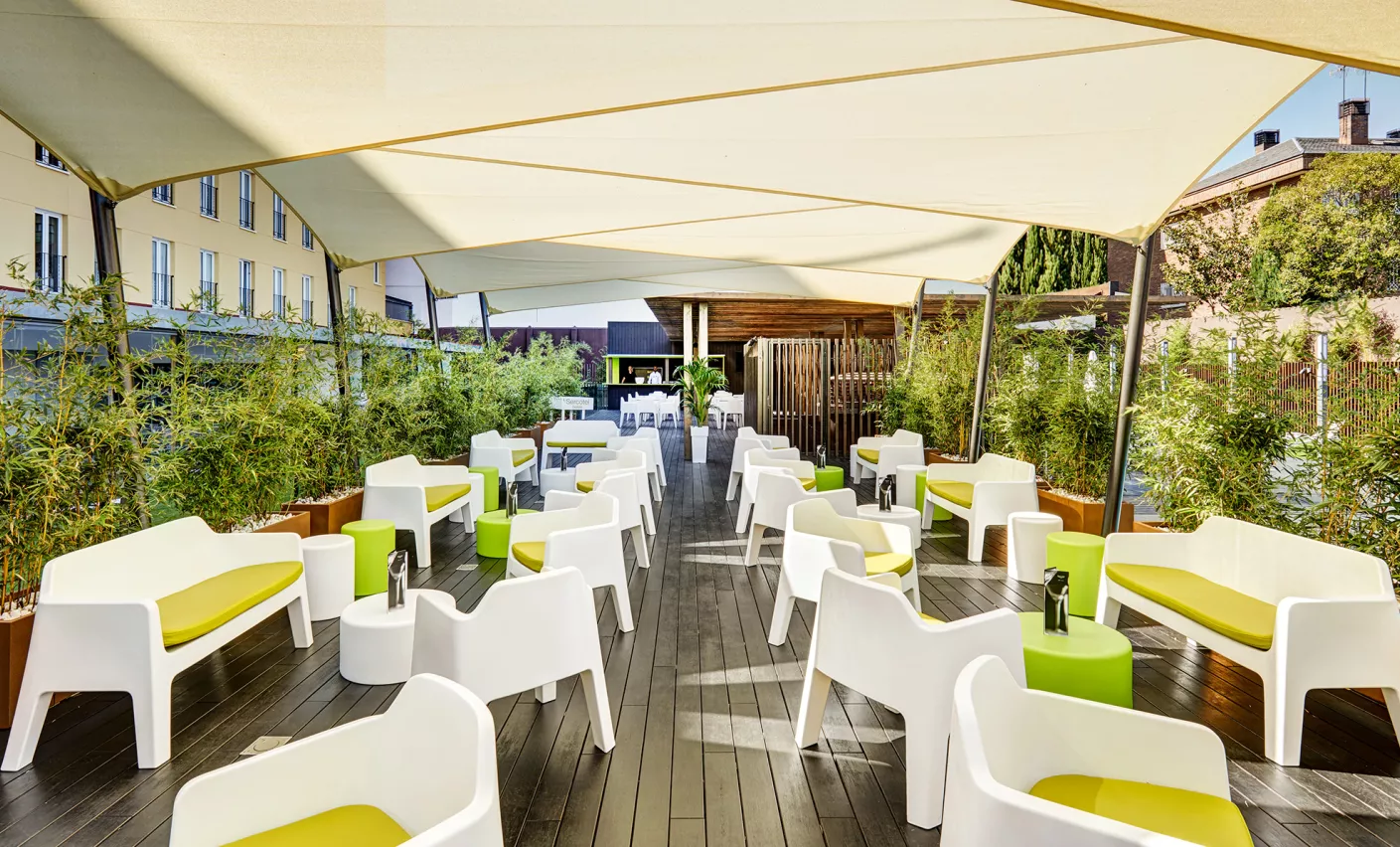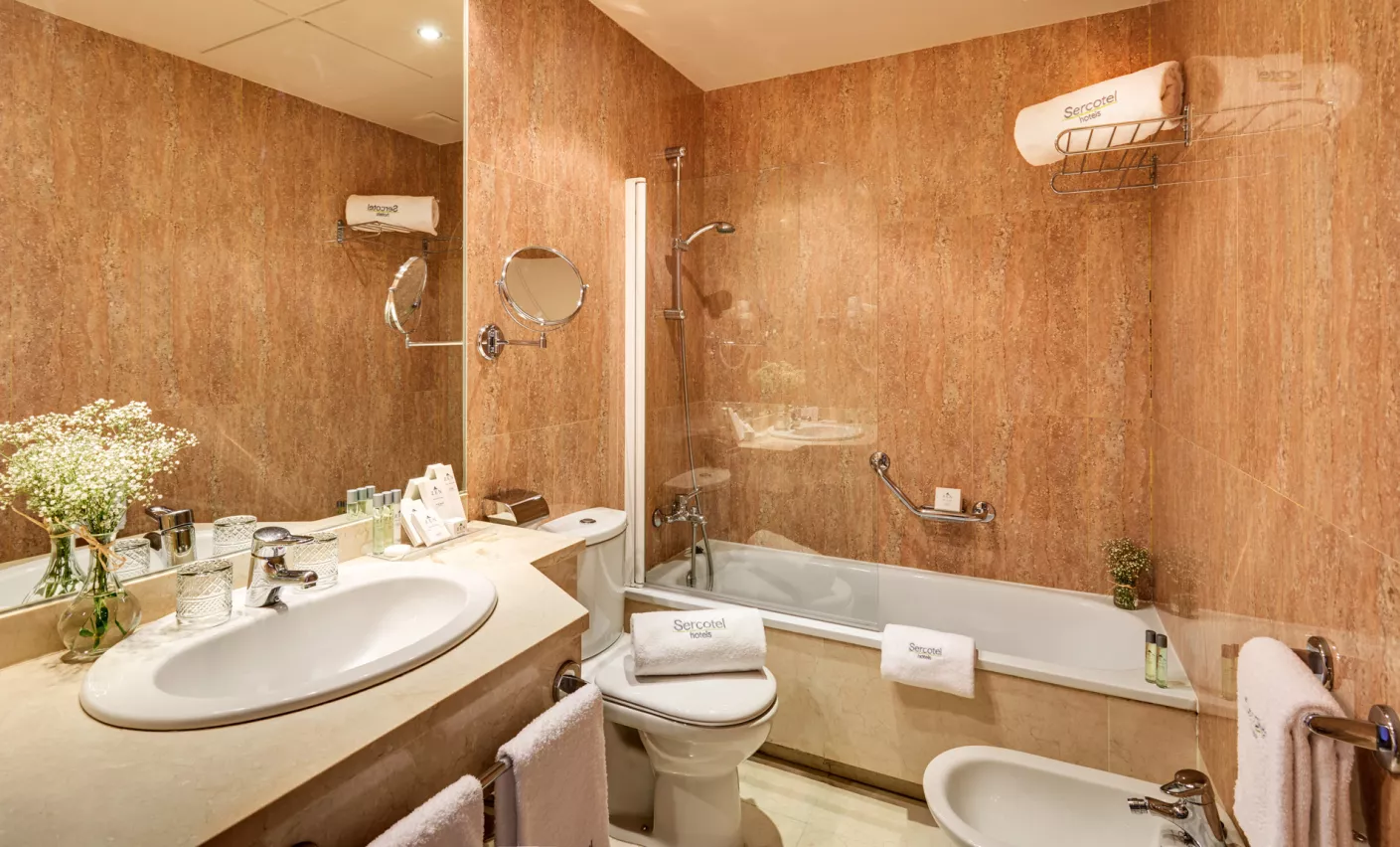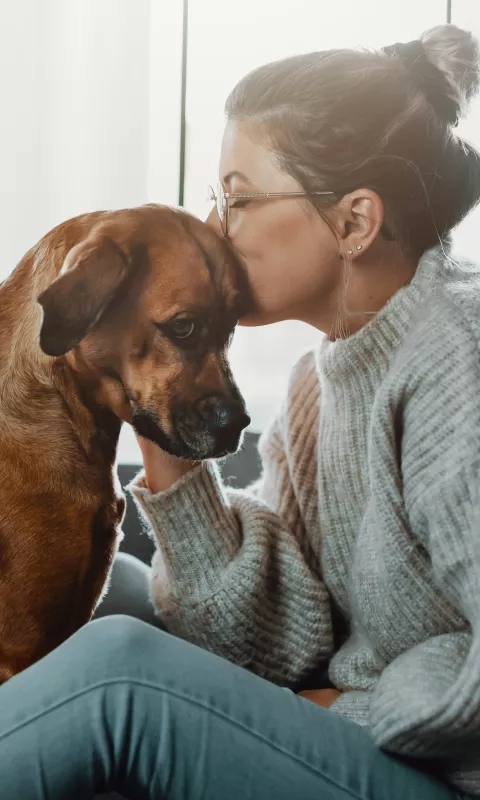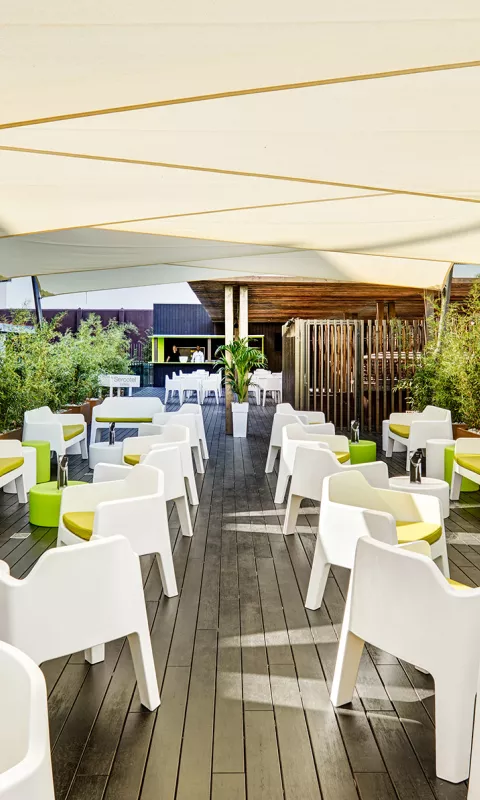 La Chula Terrace
Enjoy our terrace La Chula and discover the events that we celebrate on it.
Key features
The Sercotel Alcala 611 offers service to all types of travellers, from executives to families with children or people travelling on their own. So apart from business centre, private parking, free Wi-Fi and a location close to IFEMA fairground, this hotel offers outdoor swimming pool with relax area and solarium with garden, outdoor terrace, complete buffet breakfasts, babysitter on request, transfers to the airport… And ticket sale at the reception for shows and excursions, so that you can enjoy Madrid to the maximum.
Meeting rooms
FACILITIES
Flexible spaces in the best locations.
PEOPLE
Tailor each space to the needs of your event.
SQUARE METRES
Rooms for holding your social event, convention or meeting in.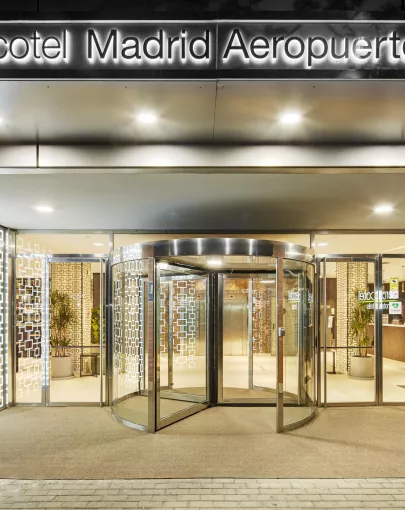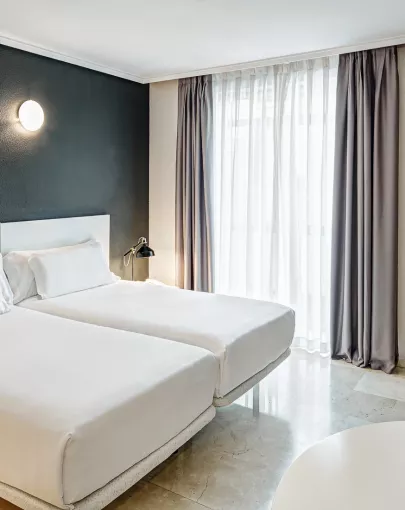 Frequently Asked Questions
What are the check-in and check-out times at Sercotel Alcalá 611?
You can check in from 15:00 and you must check out by 12:00.
Is it possible to check in early or check out late at Sercotel Alcalá 611?
Early check-in and late check-out services are available to enable you to get the most out of your stay. Both services are subject to availability and may entail an additional cost.The Early Check-in price is €10 from 12:00 to 14:00, €20 from 10:00 to 12:00 and €30 from 7:00 to 10:00. In the case of the Late Check-out service, the cost is €20 until 14:00 and €32 until 16:00.
Does Sercotel Alcalá 611 provide parking facilities?
Yes, the hotel has a car park that costs €16 per day. You can only book a parking space from the reception team when you arrive at the hotel.   
Does Sercotel Alcalá 611 provide Wi-Fi? Is it free of charge?
Yes, there's free Wi-Fi access throughout the hotel. Log on and browse. 
Does Sercotel Alcalá 611 provide cots for babies?
Of course. If you need a cot, just ask for one when you make your booking or ask the reception team. The cots entail no additional cost. 
Can I stay at Sercotel Alcalá 611 with my pet?
Yes, we allow pets with a weight limit of 10kg with a supplement of €15 per day and 15kg with a supplement of €20 per day. Remember that the service is subject to availability and you must book in advance.
Is there a cafeteria at Sercotel Alcalá 611?
Yes, the Sercotel Alcalá 611 has a cafeteria. It's open from 18:00 to 23:00.
Is there a restaurant at Sercotel Alcalá 611?
Yes, there's a restaurant at the hotel. It's open from 20:30 to 23:00.
What kind of breakfast is served at Sercotel Alcalá 611?
We offer buffet breakfast at a cost of 13.5 € per person. It is served Monday through Friday from 7:00  to 10:30 and Saturdays and Sundays from 7:30 to 11:00.
Does Sercotel Alcalá 611 provide Room Service?
Yes, Room Service is available from 20:30 to 23:00.
Are there fridges and/or minibars in the rooms at Sercotel Alcalá 611?
Yes, all the rooms have a minibar.
Is there a swimming pool at Sercotel Alcalá 611?
Yes, the hotel has a swimming pool. It's open from 11:00 to 20:00. The swimming pool will be open from June to September. 
Is there a fitness room at Sercotel Alcalá 611?
Yes, there's a fitness room with sports equipment. 
Does Sercotel Alcalá 611 provide a laundry service?
Yes, we provide a laundry service.
Does Sercotel Alcalá 611 provide a pillow menu?
You can look through the pillow menu and choose the one best suited to your needs to enable you to rest as if you were at home. 

TripAdvisor