Murcia, Spain
Sercotel Amistad Murcia
Search your hotel or destination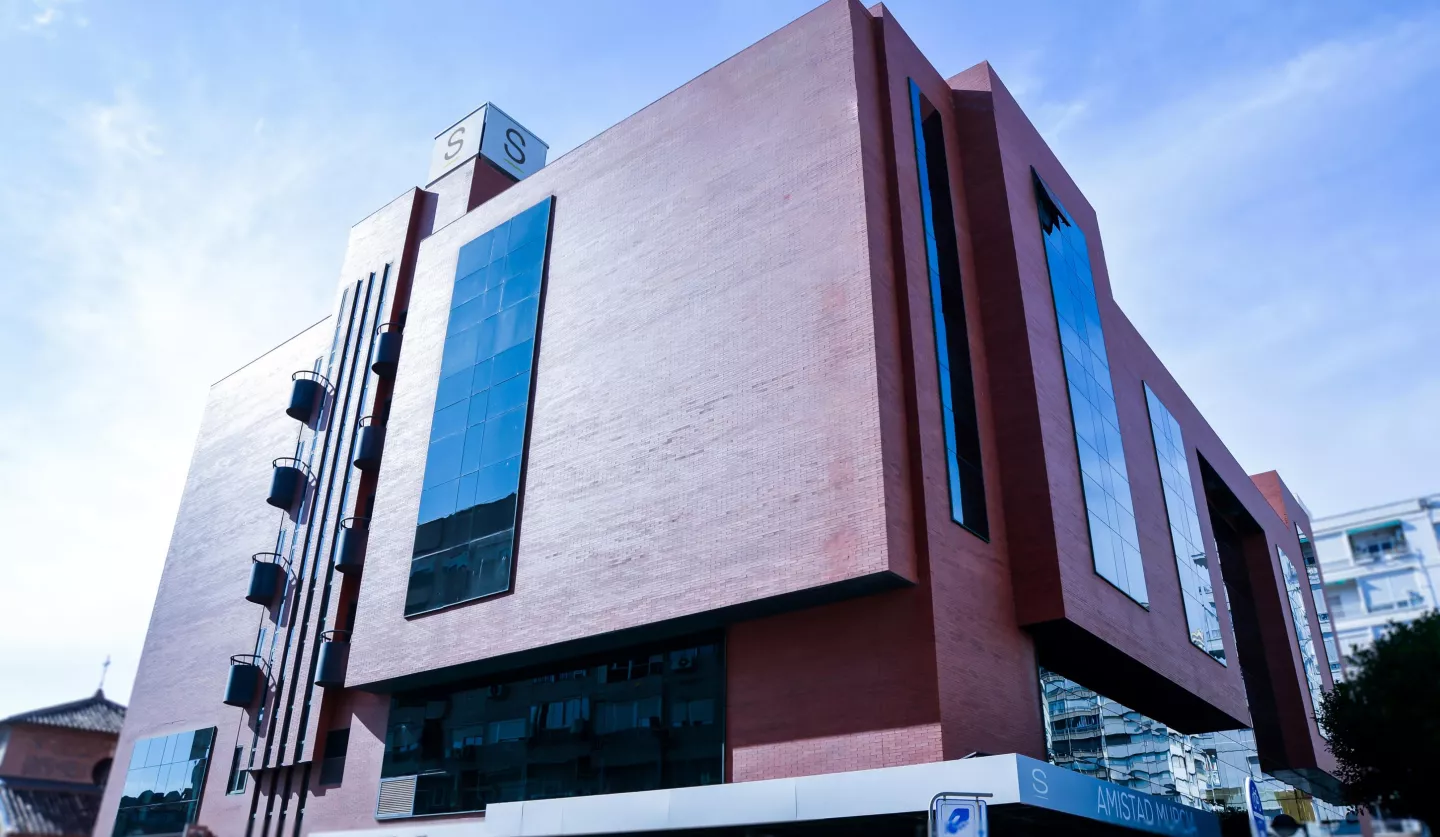 A hotel for everyone
There is a hotel in Murcia to welcome you all. It is close to the city centre and the main access roads to the city. It's a perfect place to stay if you're here for work, but also if you're here for leisure. Alone or as a family? Perhaps with friends or your pet. No problem. Either way, your trip will pass through our Sercotel Amistad Murcia. Welcome! 
You will find us in the lively and bustling Calle Condestable, in a modern building with warm and tastefully decorated facilities and services designed for your well-being and comfort. Come in and head for our reception. 
In fact, in our hotel Amistad Murcia, everything hinges on reception. This is where we welcome you, show you to your room and invite you to make yourself comfortable. Also where we give you the password to our Wi-Fi and, above all, where we tell you about everything you can do in our city. You know, there's nothing better than insider tips to get the pulse of the destination you're visiting.  
We don't want to brag, but as a 4-star hotel, you'll want to live in our rooms. They are spacious, cosy, with natural light and display those little details that make you feel at home in a place. We want you to stay in a beautiful space, that's for sure; but, above all, we want you to stay in a space where you feel cared for.  
For this reason, at the Sercotel Amistad Murcia we have thought of everything. An example? We have thought of having a car park, to save you the tedious task of looking for parking if you arrive here by car.  
We have also thought about having a gym: it's good that we take care of you, but much more that you do it by giving your body that daily exercise that you are used to.  
And no, we haven't forgotten about fine dining. We know you enjoy eating. Here you can do it from the morning: our continental breakfasts are an ode to starting the day in style. Hearty, tasty and varied. The energy is provided by our coffee.  
For an aperitif or a snack, you can stop by our bar, where there will always be someone ready to serve you a snack to recover your strength after a few hours of sightseeing or work.  
And yes, of course, we have a restaurant. Our chefs are committed to local products and use their expertise to serve you the best of Murcia's traditional cuisine with a touch of reinvention. To end the day like this is to end it on a high note. Enjoy! 
Find your room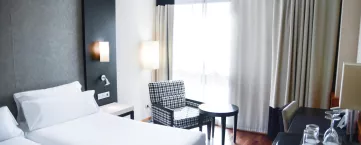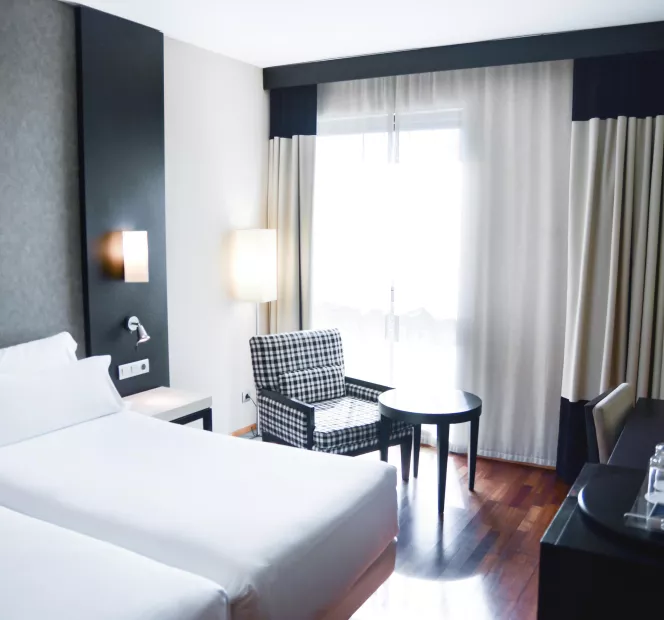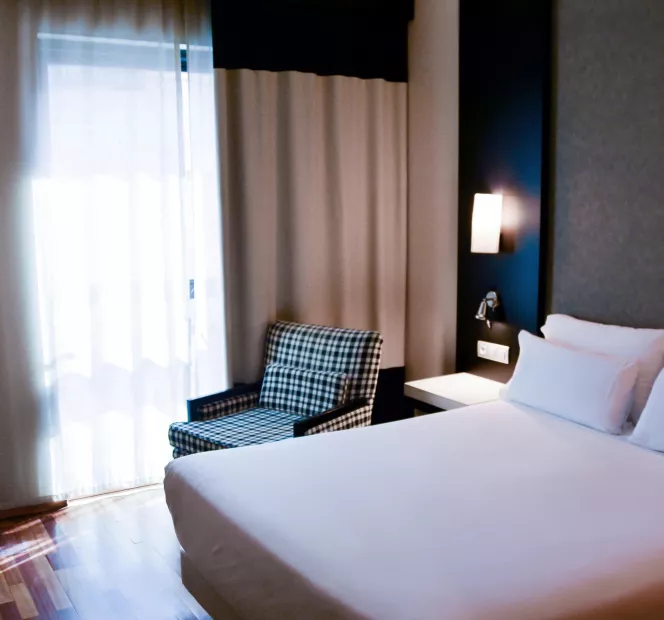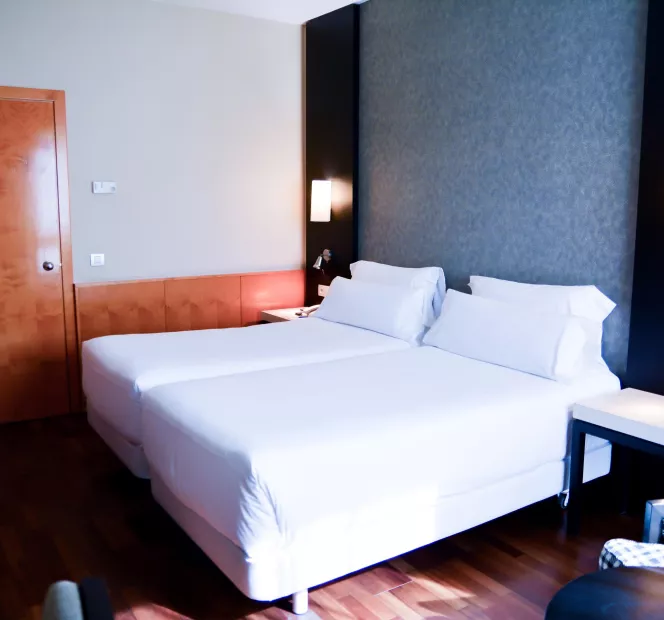 Classic Room
The Classic rooms of our Sercotel Amistad Murcia exude peace and quiet. Also comfort. They have everything you need to make your stay a perfect one: spaciousness and natural light designed for your rest.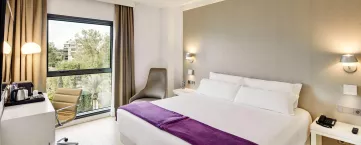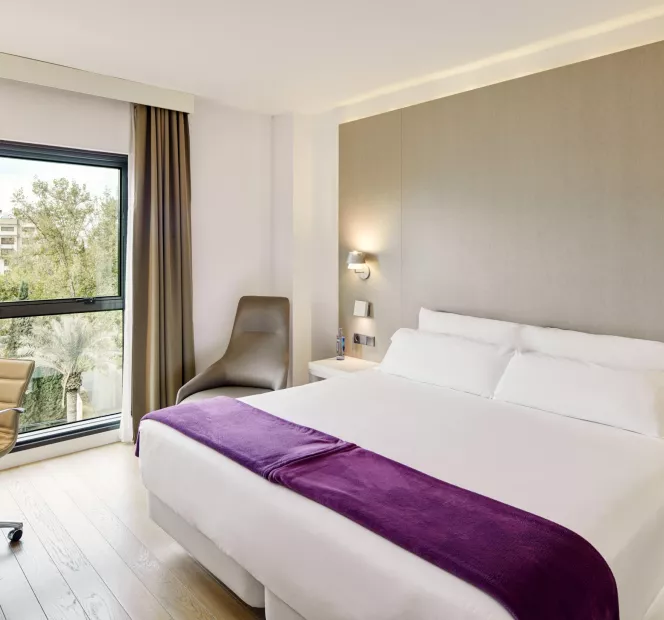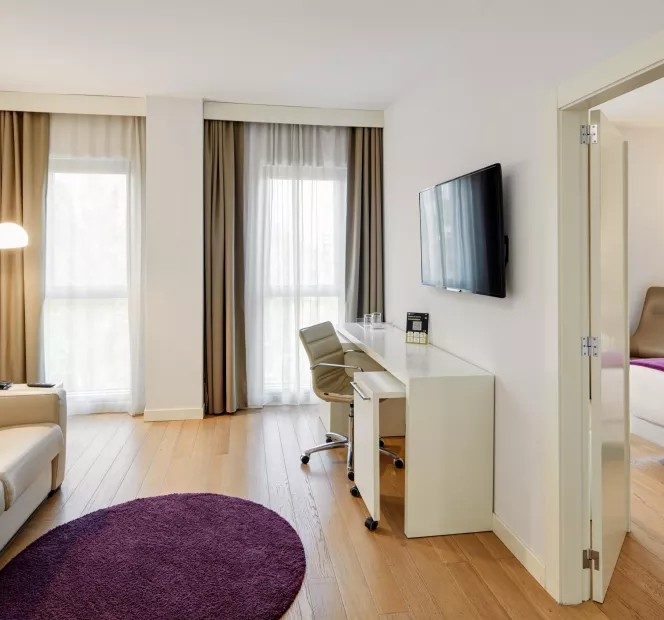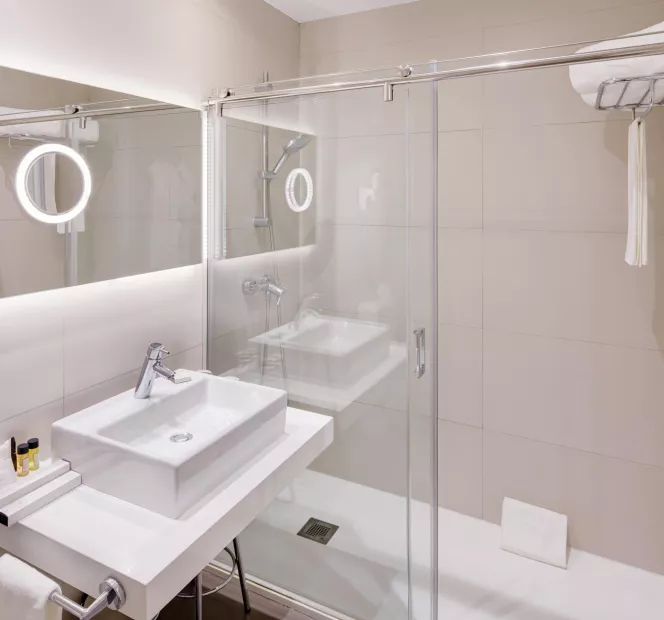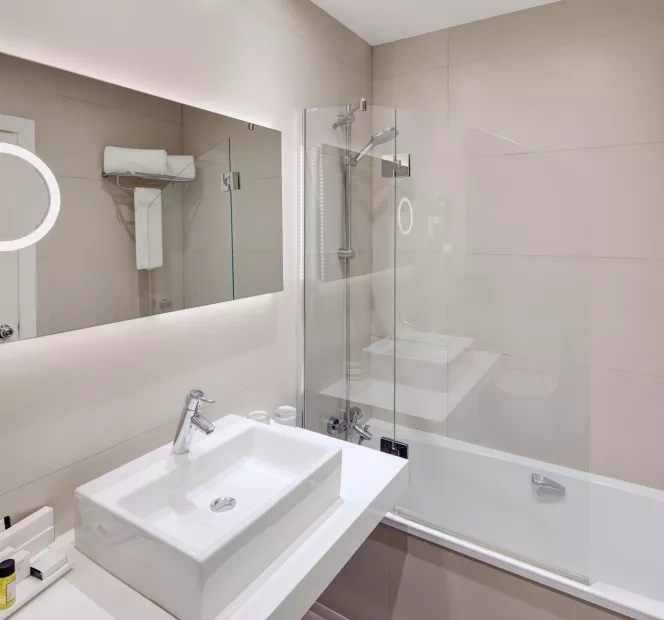 Junior Suite
The luxury is to enter a Junior Suite at the Amistad Hotel in Murcia. You will find a spacious, cosy room, in which every detail has been taken care. Perfect for that romantic getaway you are planning.

Bathtub/shower combination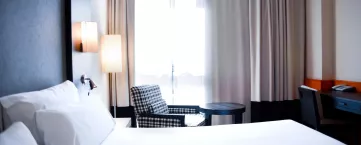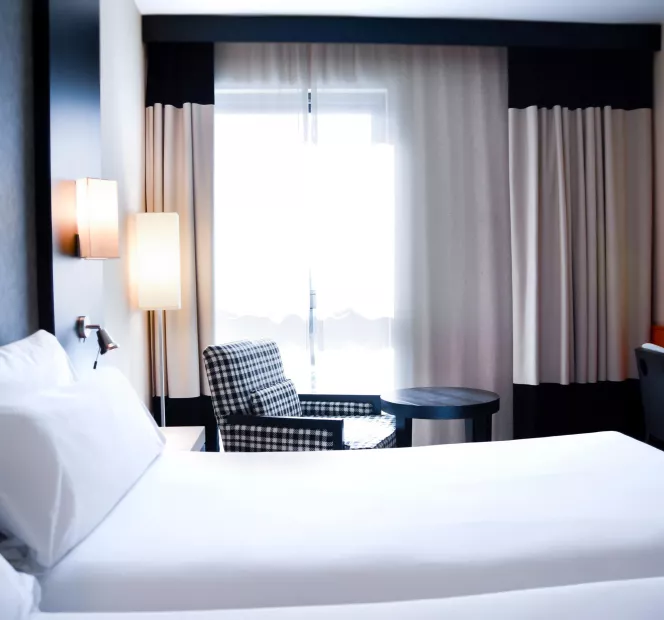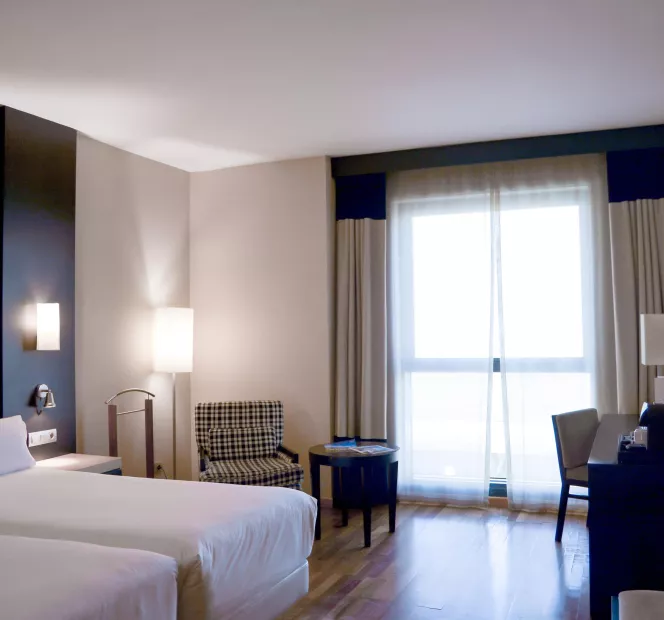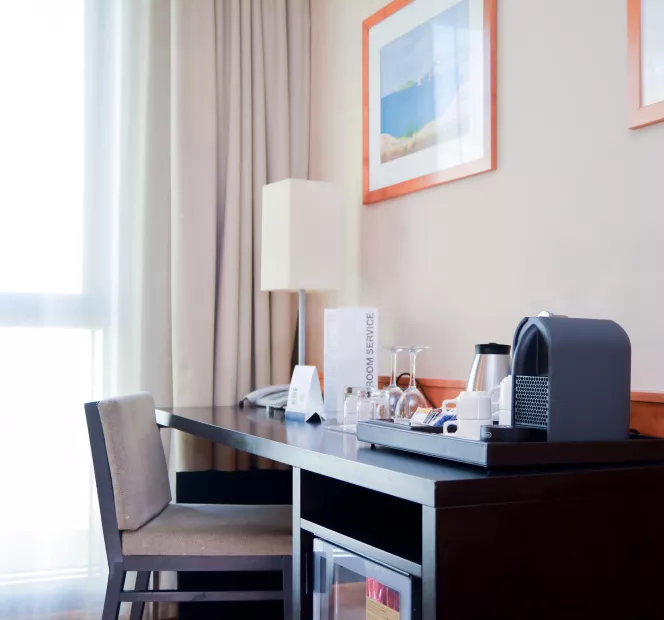 Superior Room
The Superior rooms at the Amistad Murcia Hotel are so spacious that they not only have a bed, but also a cosy living room where you can relax after a day of work or sightseeing.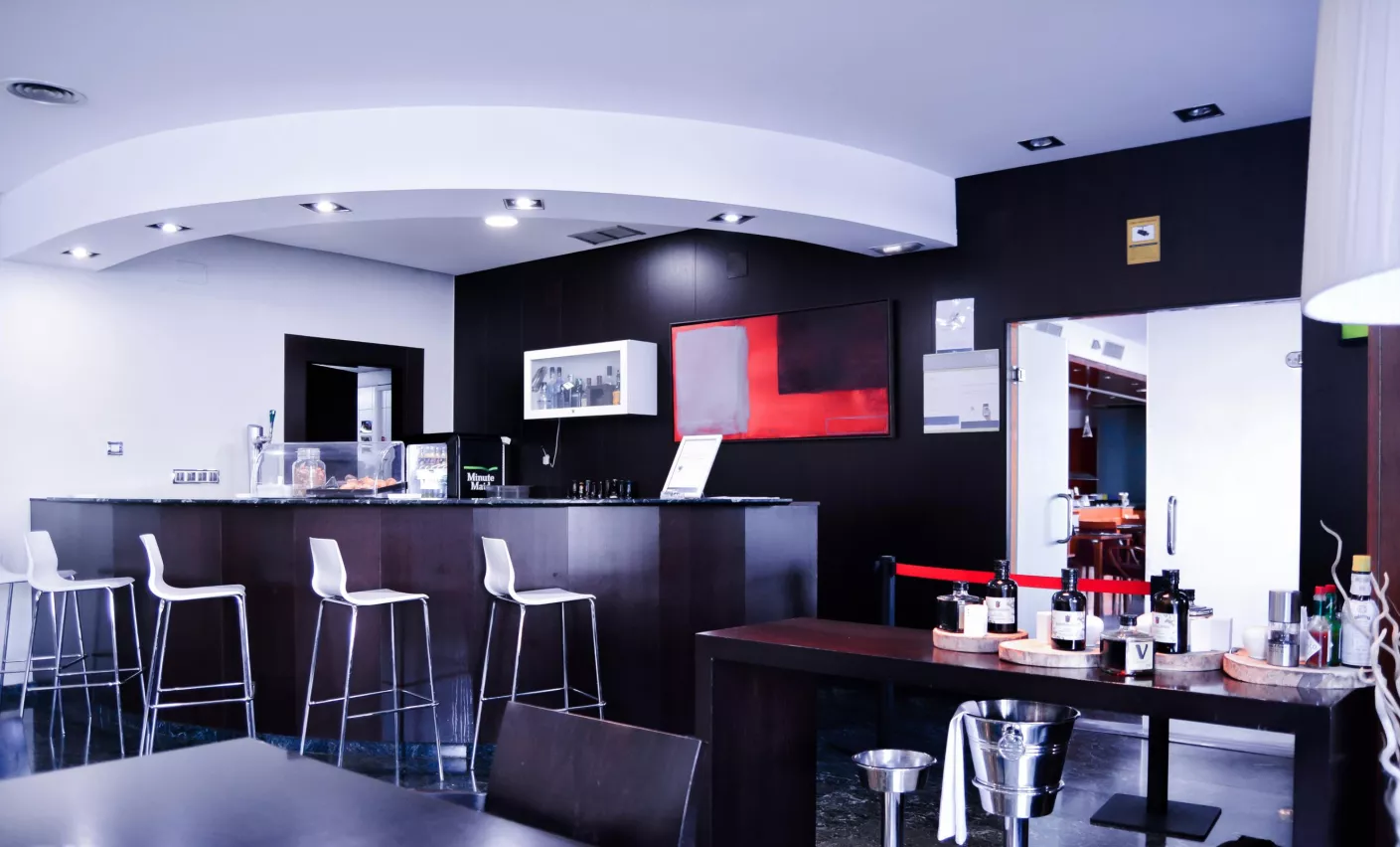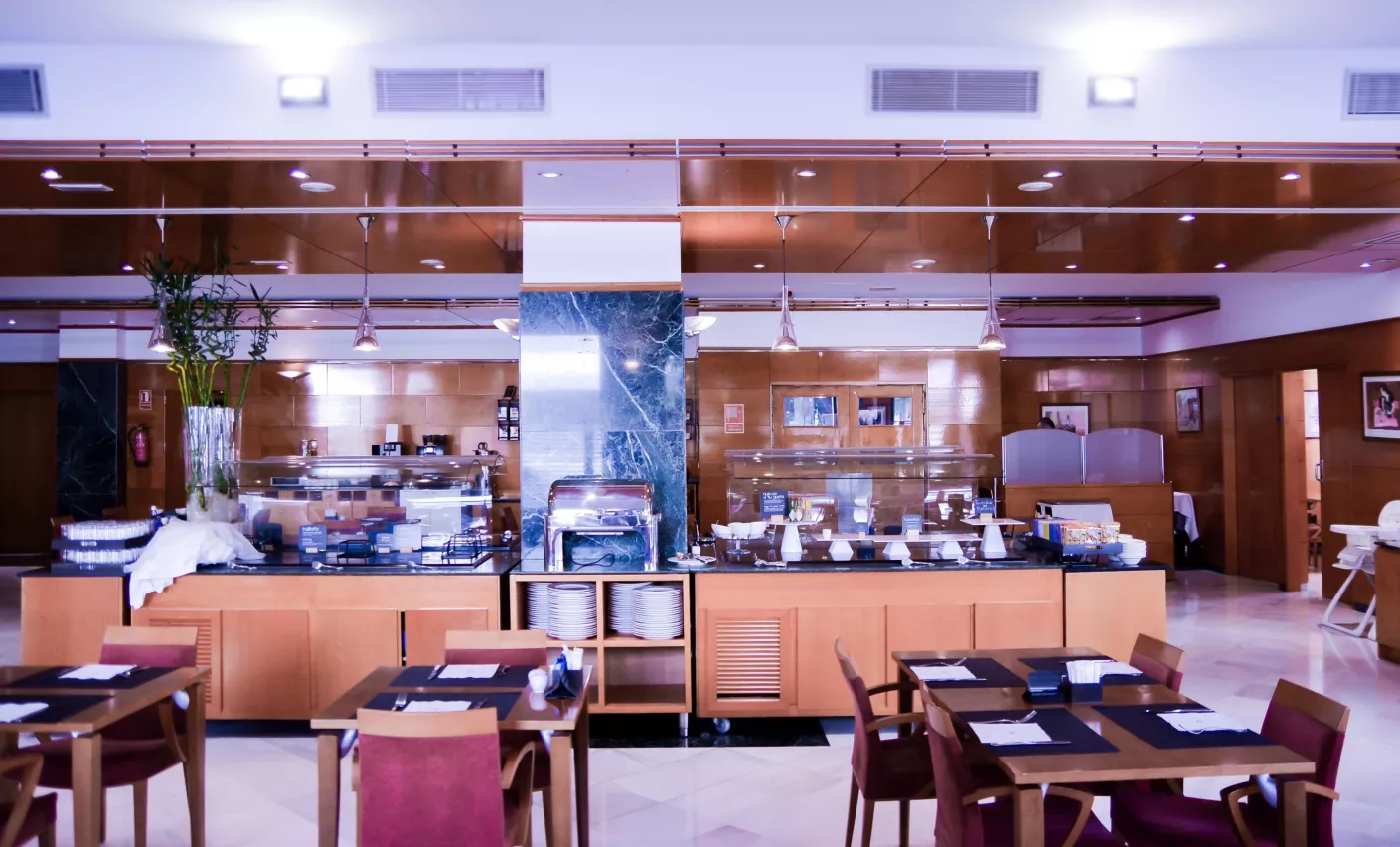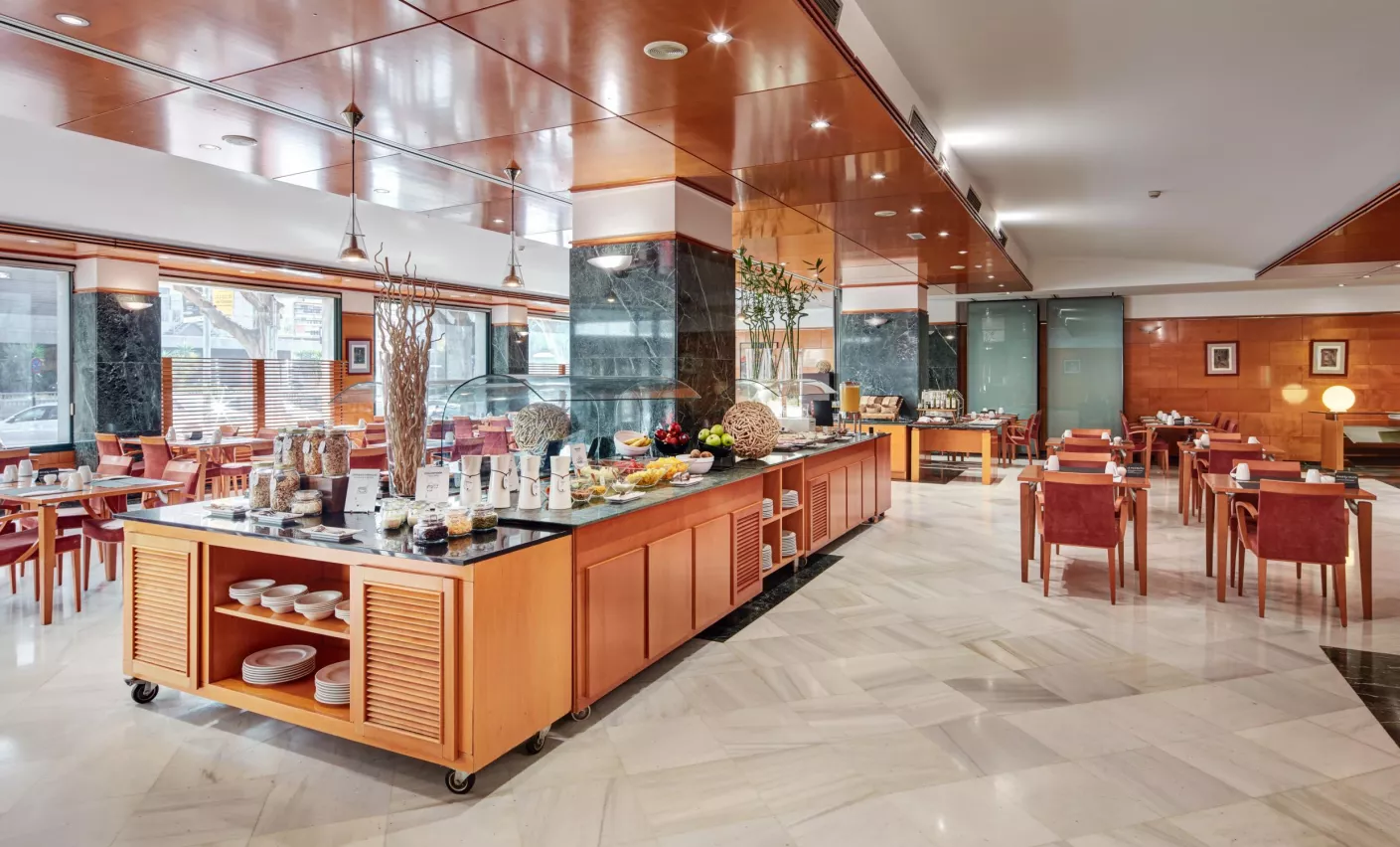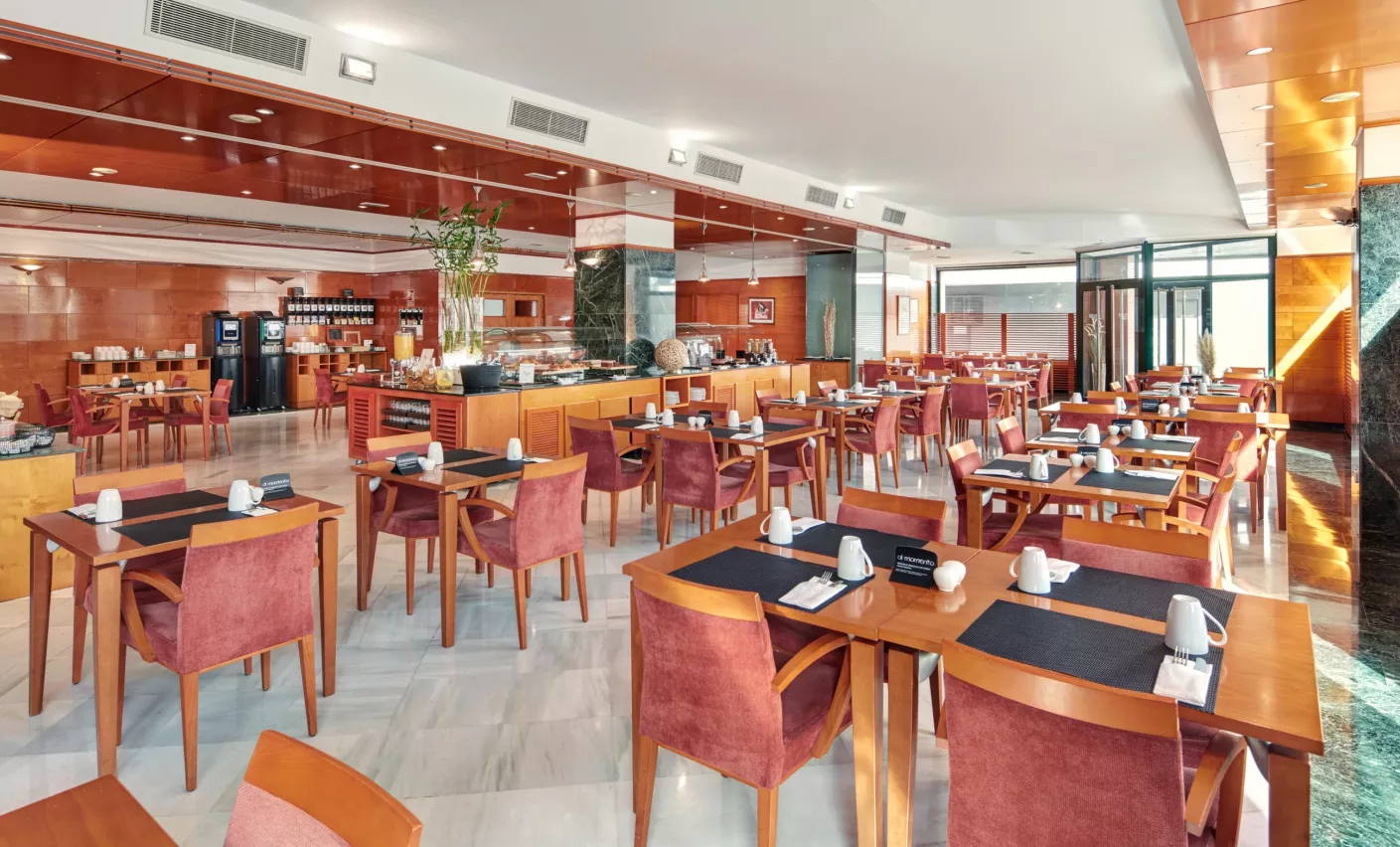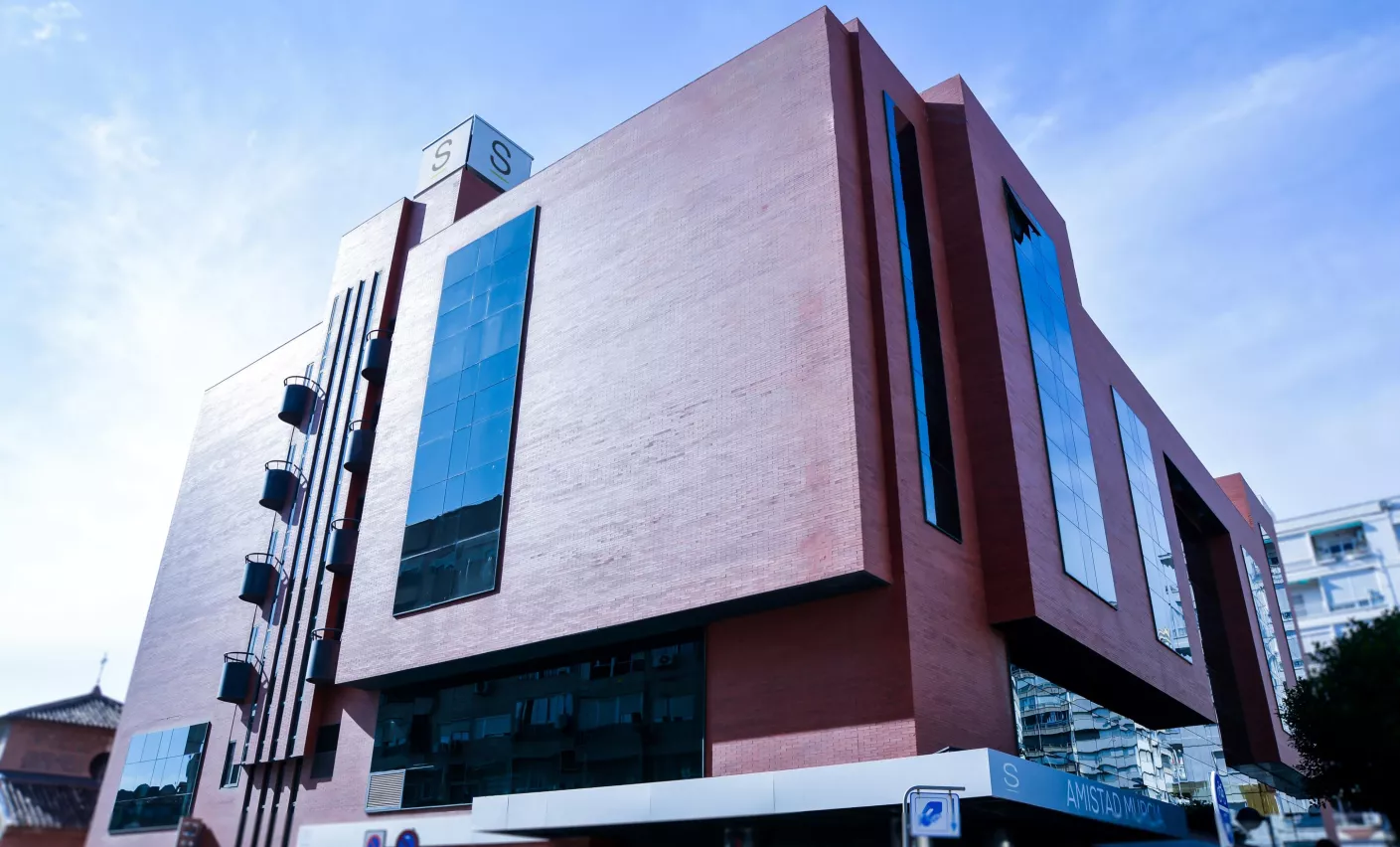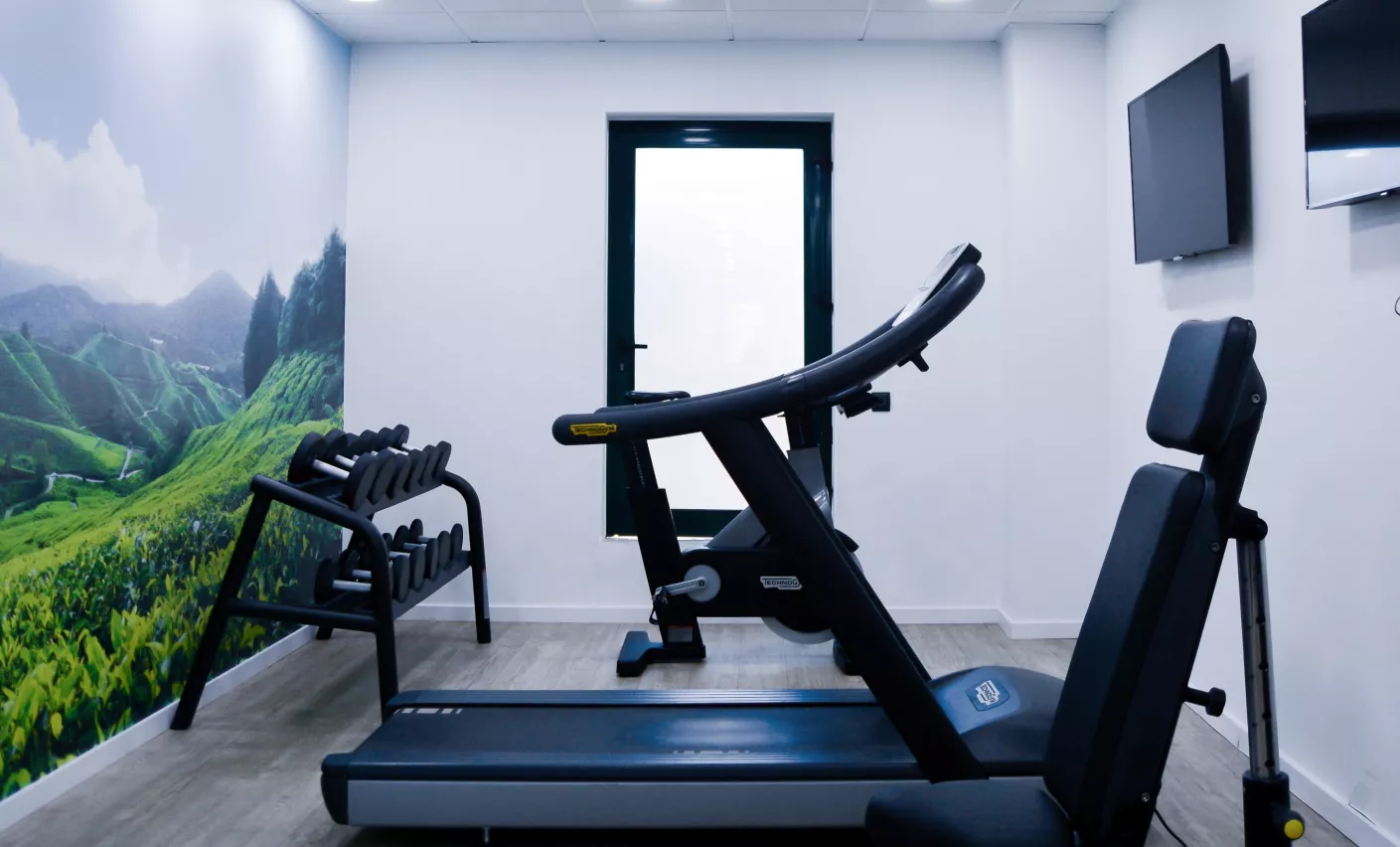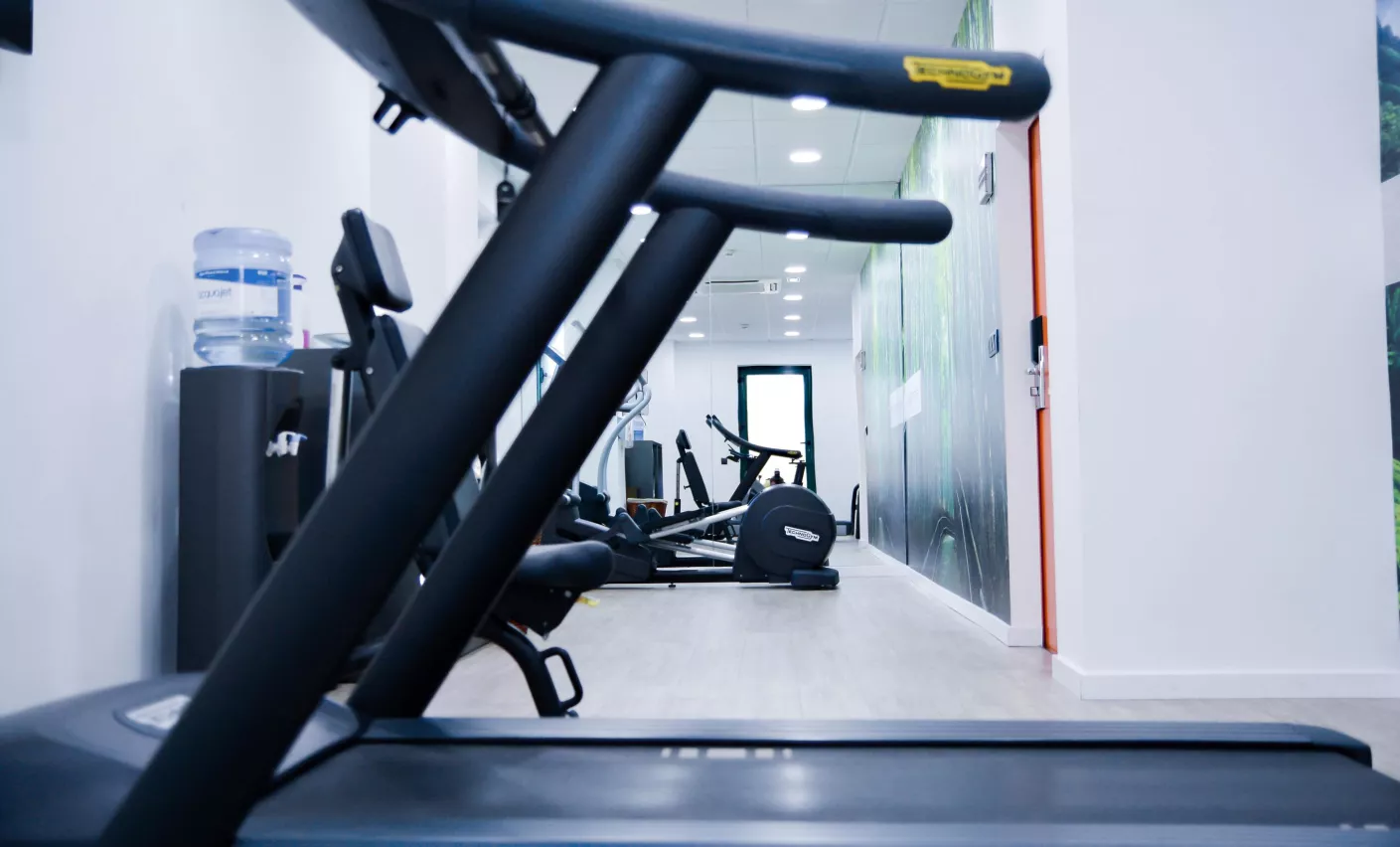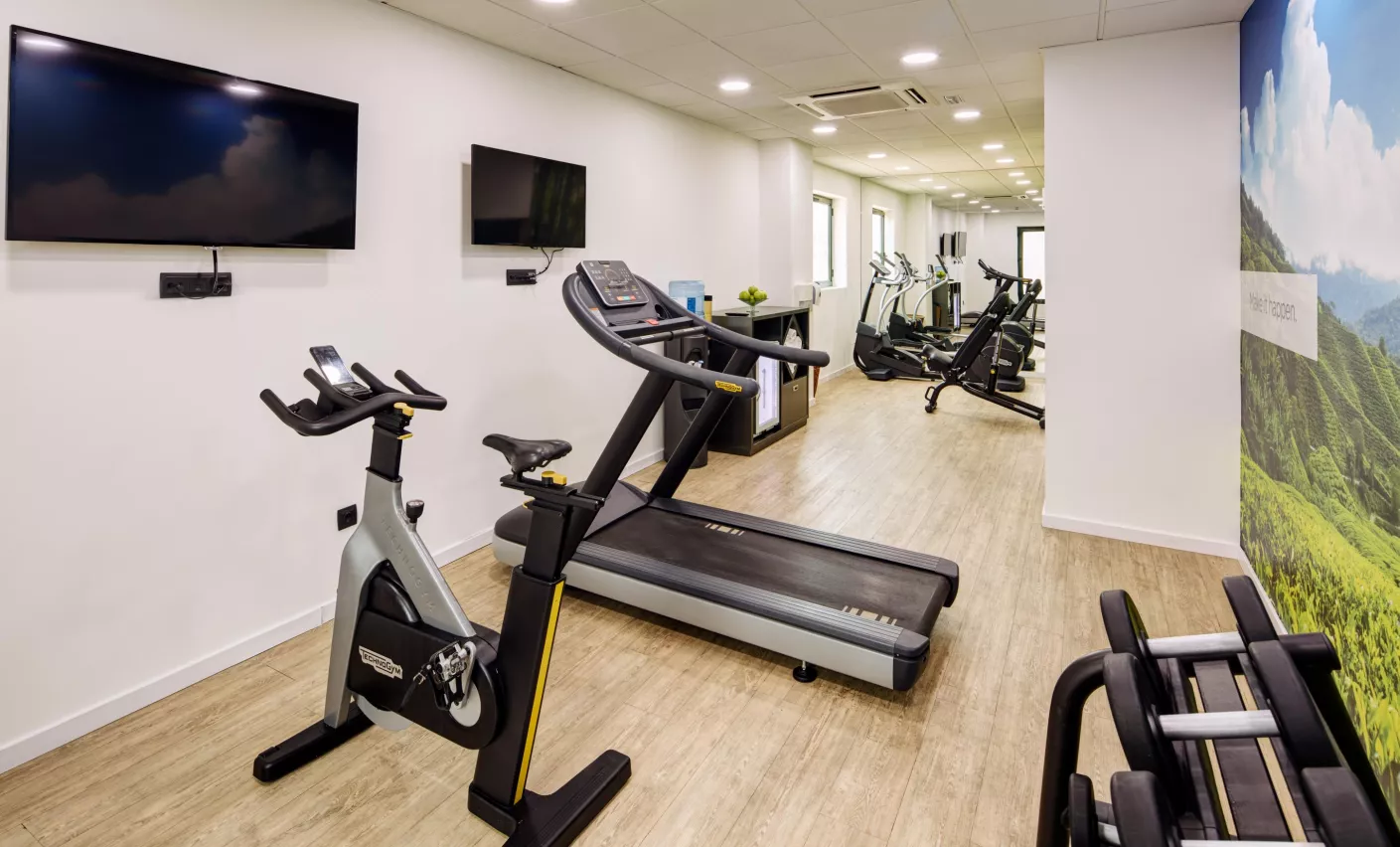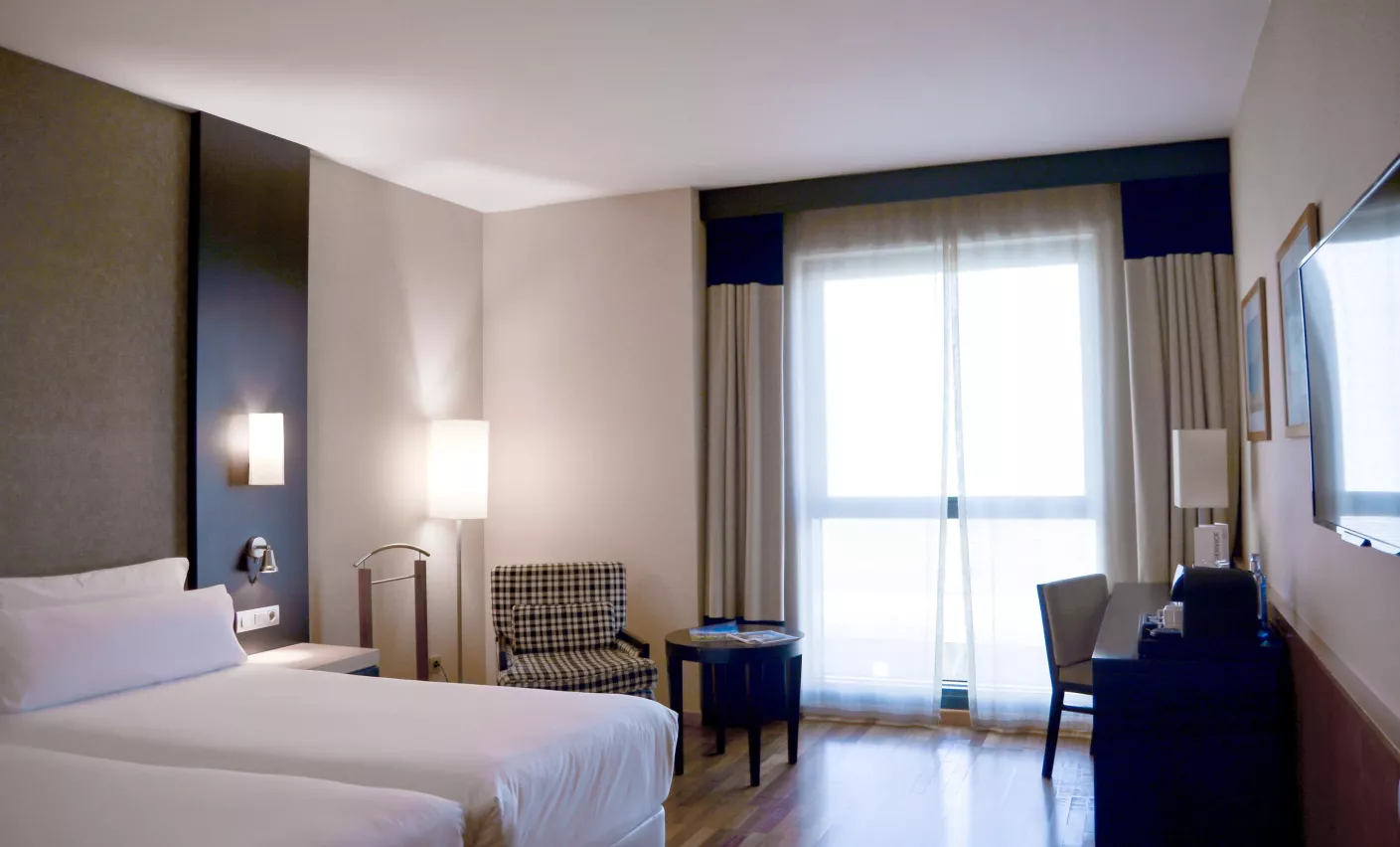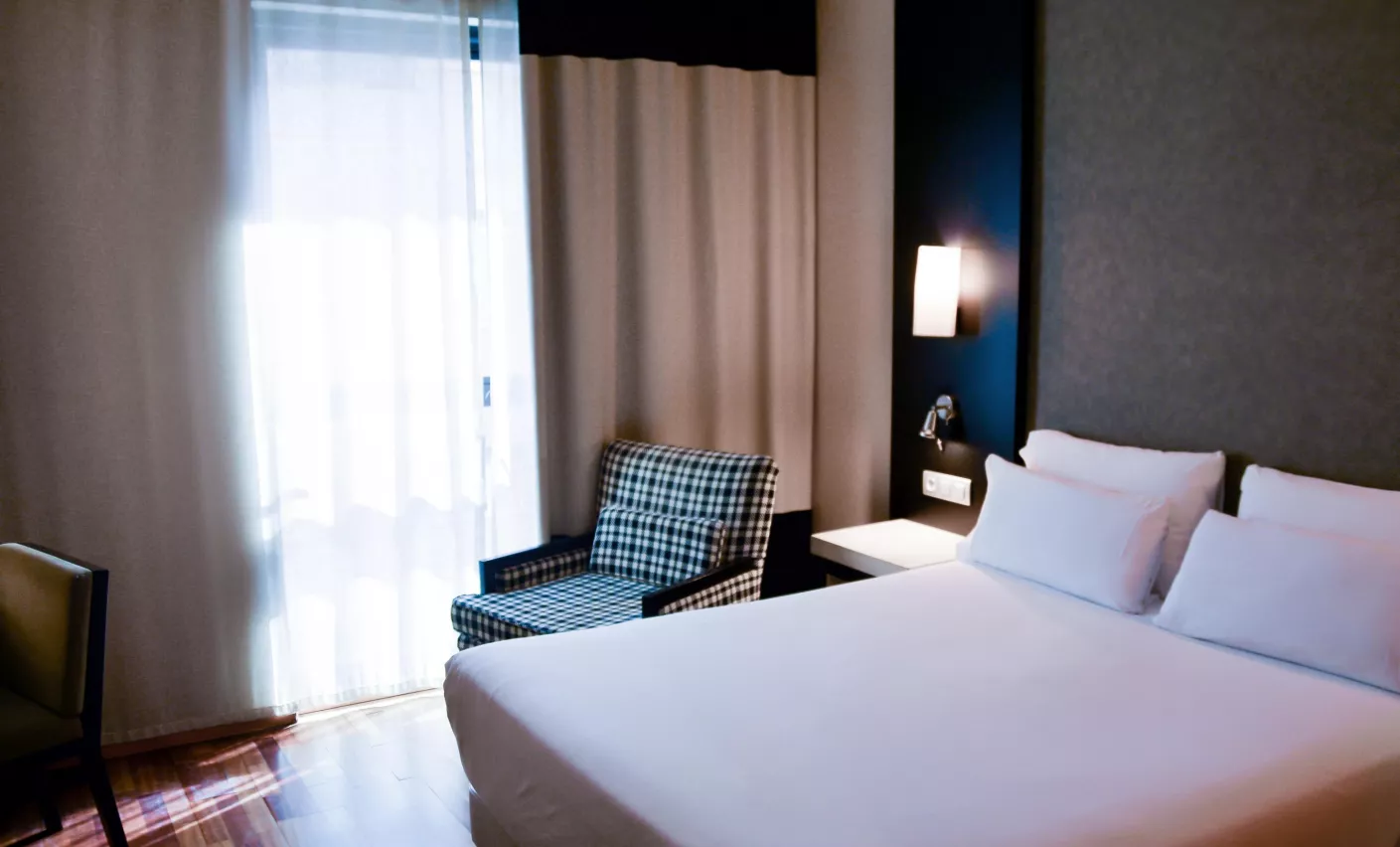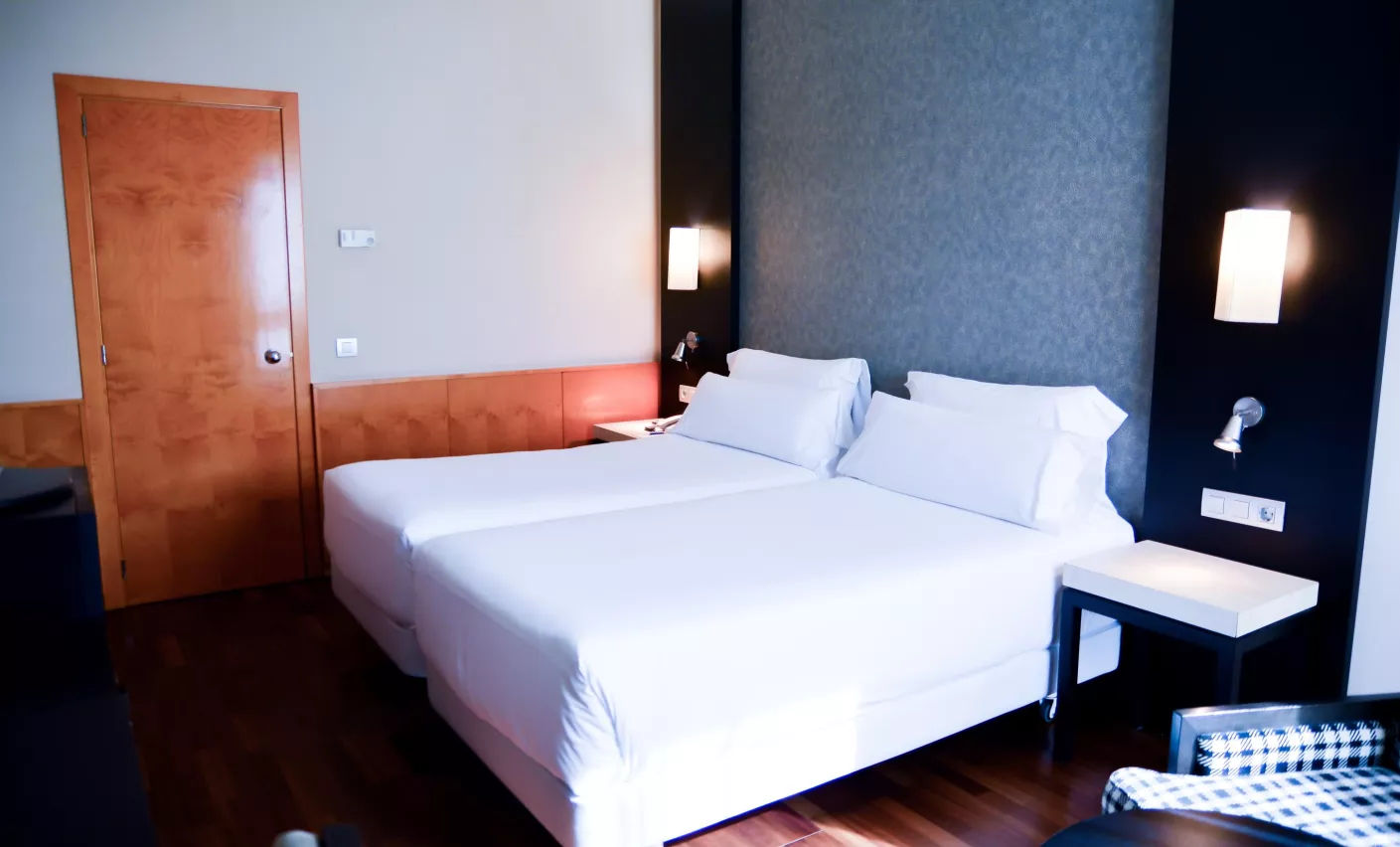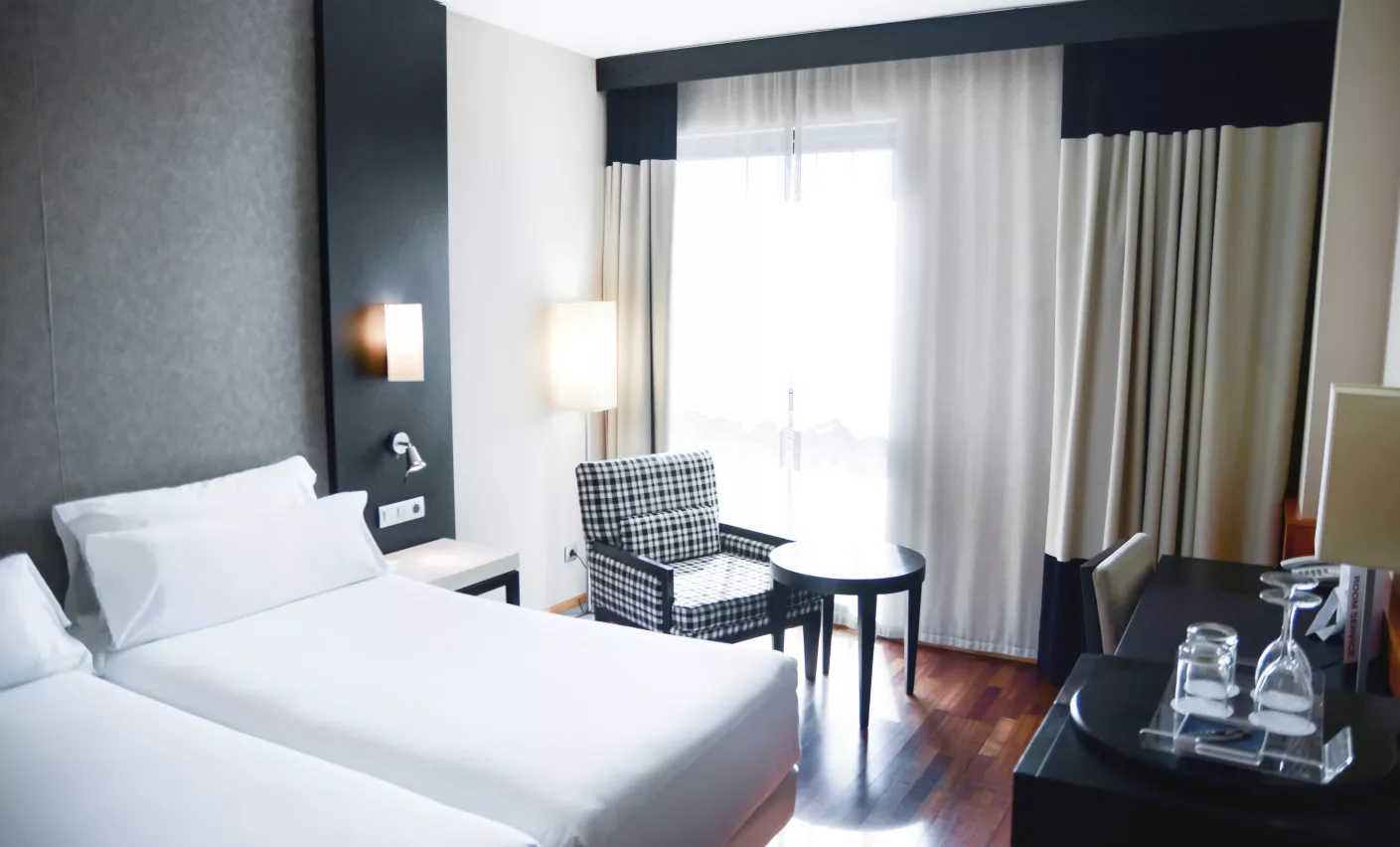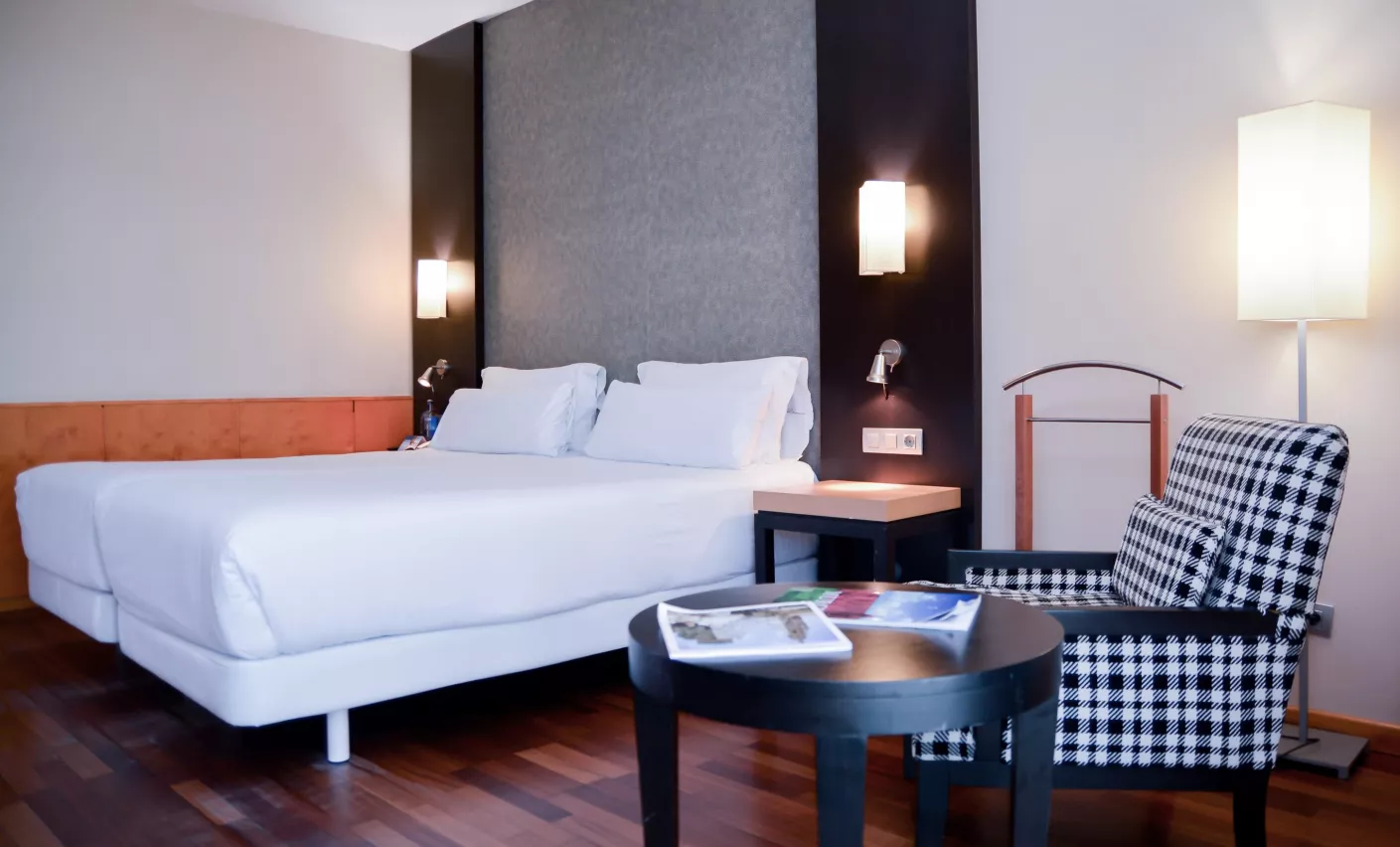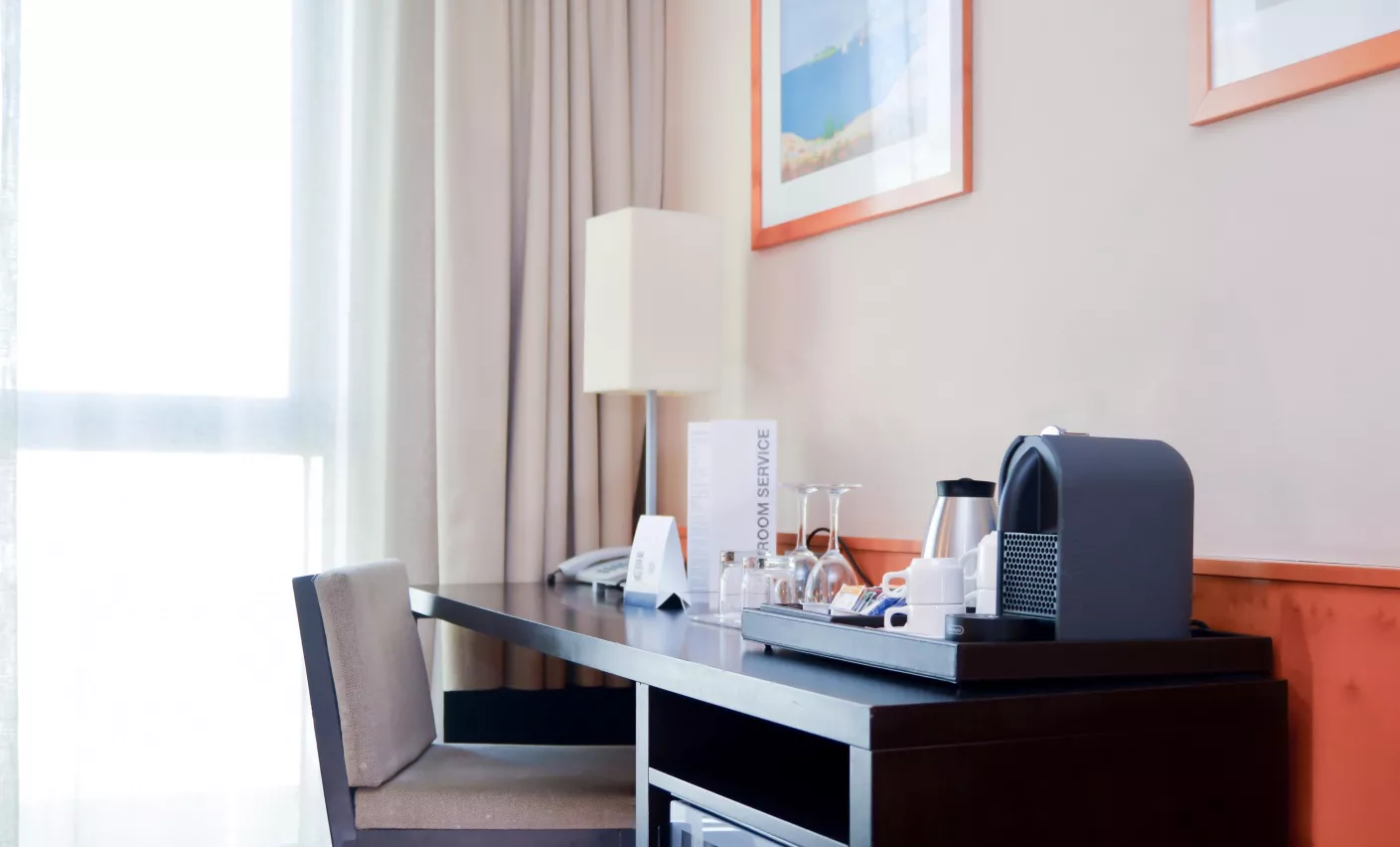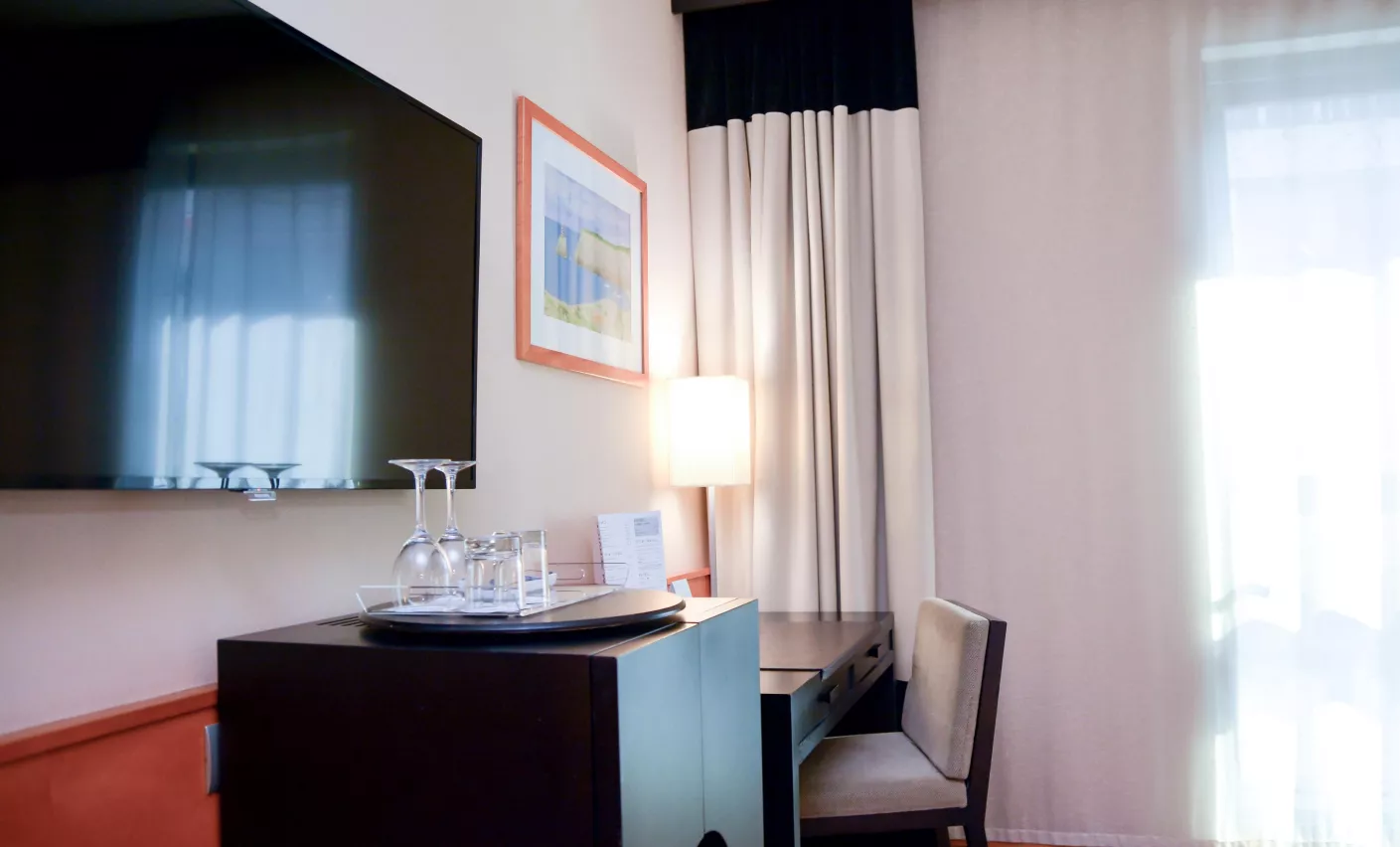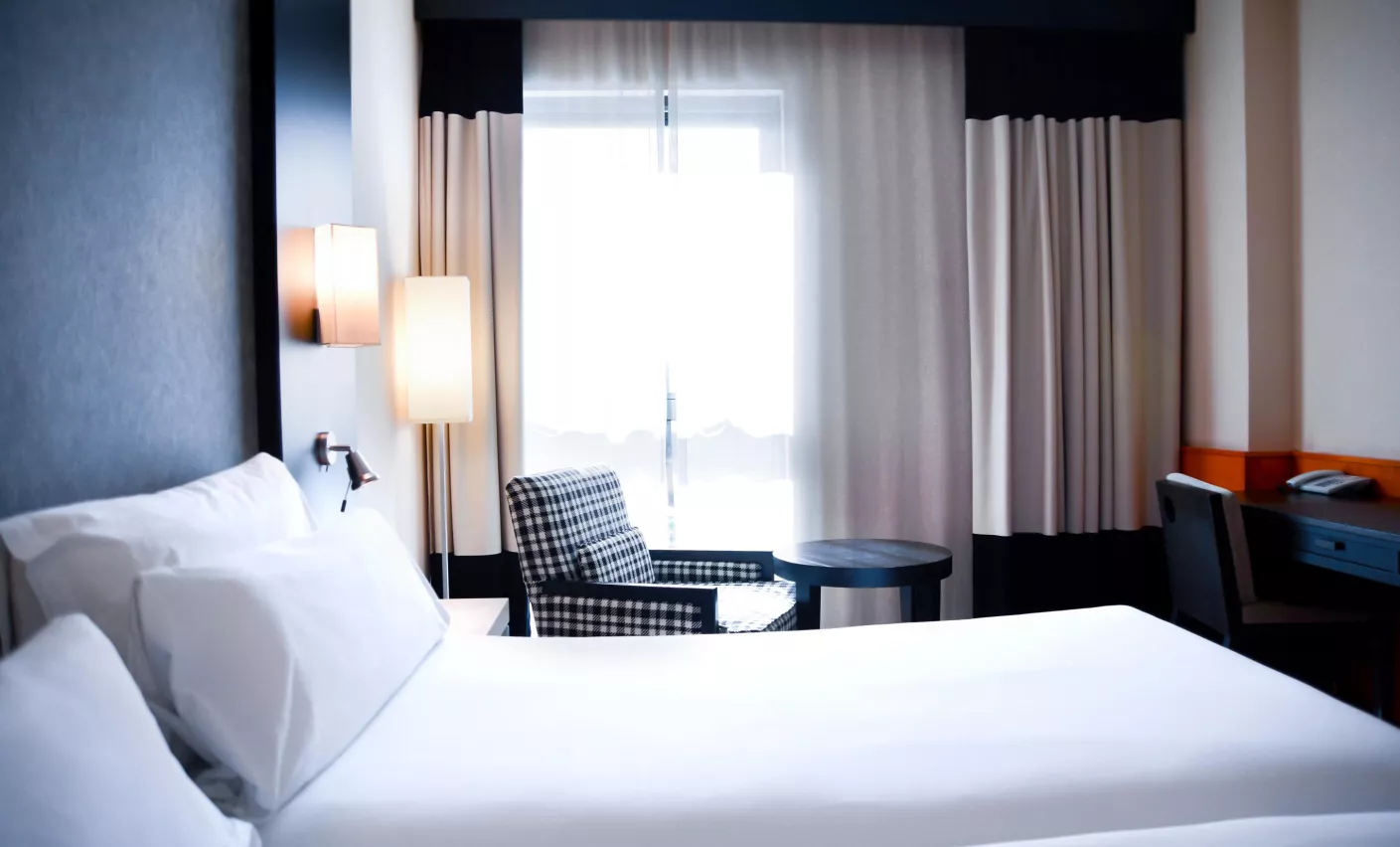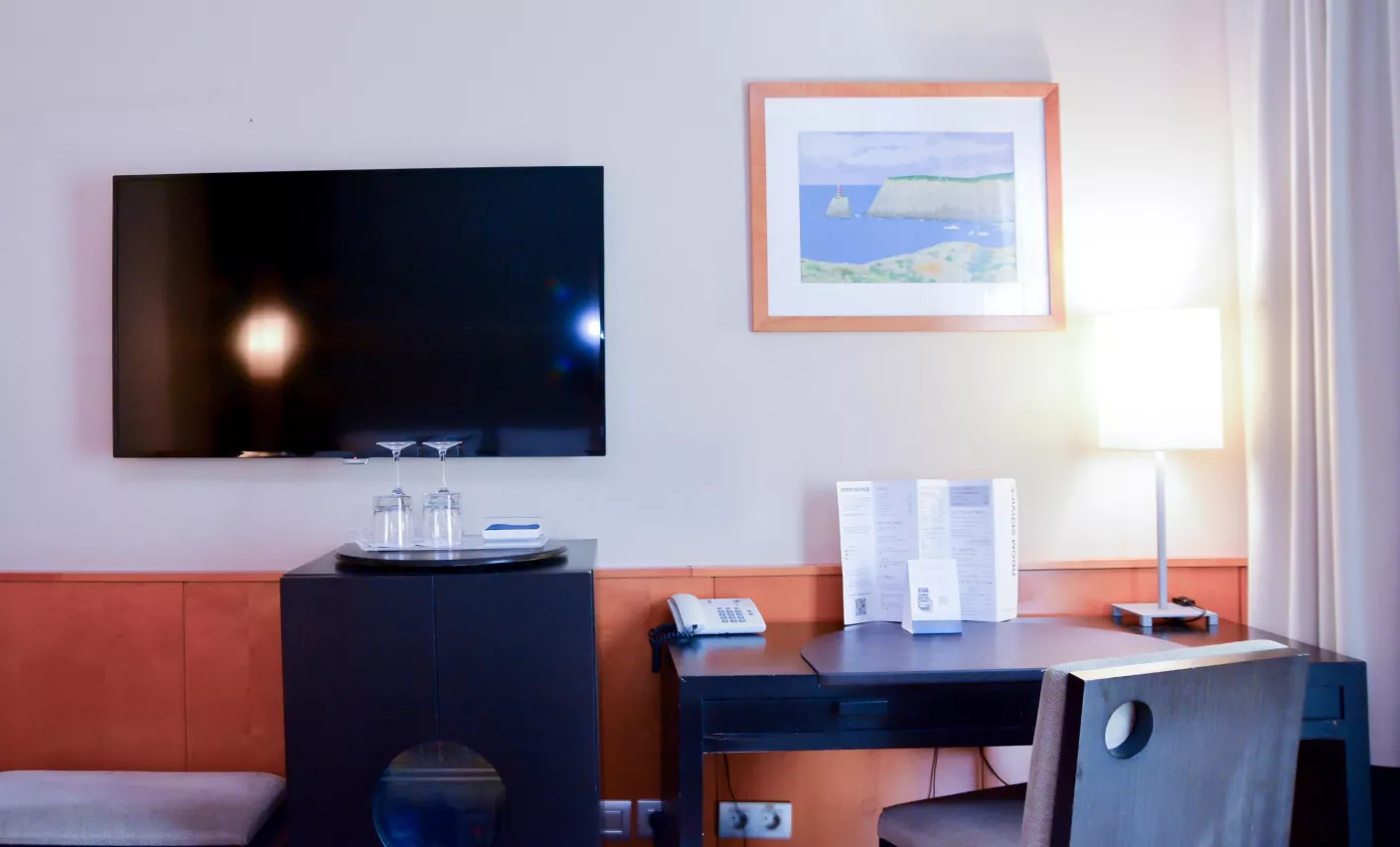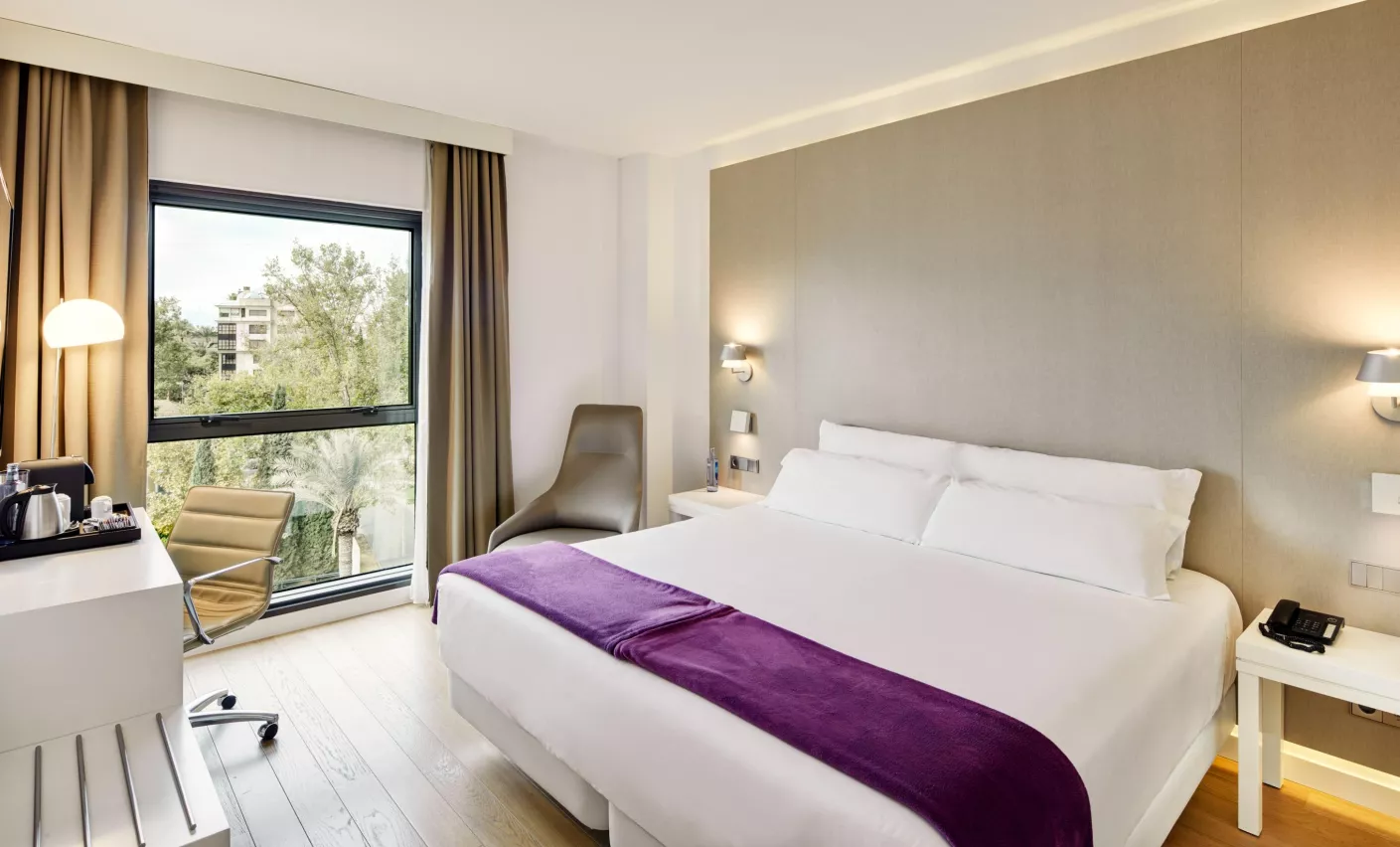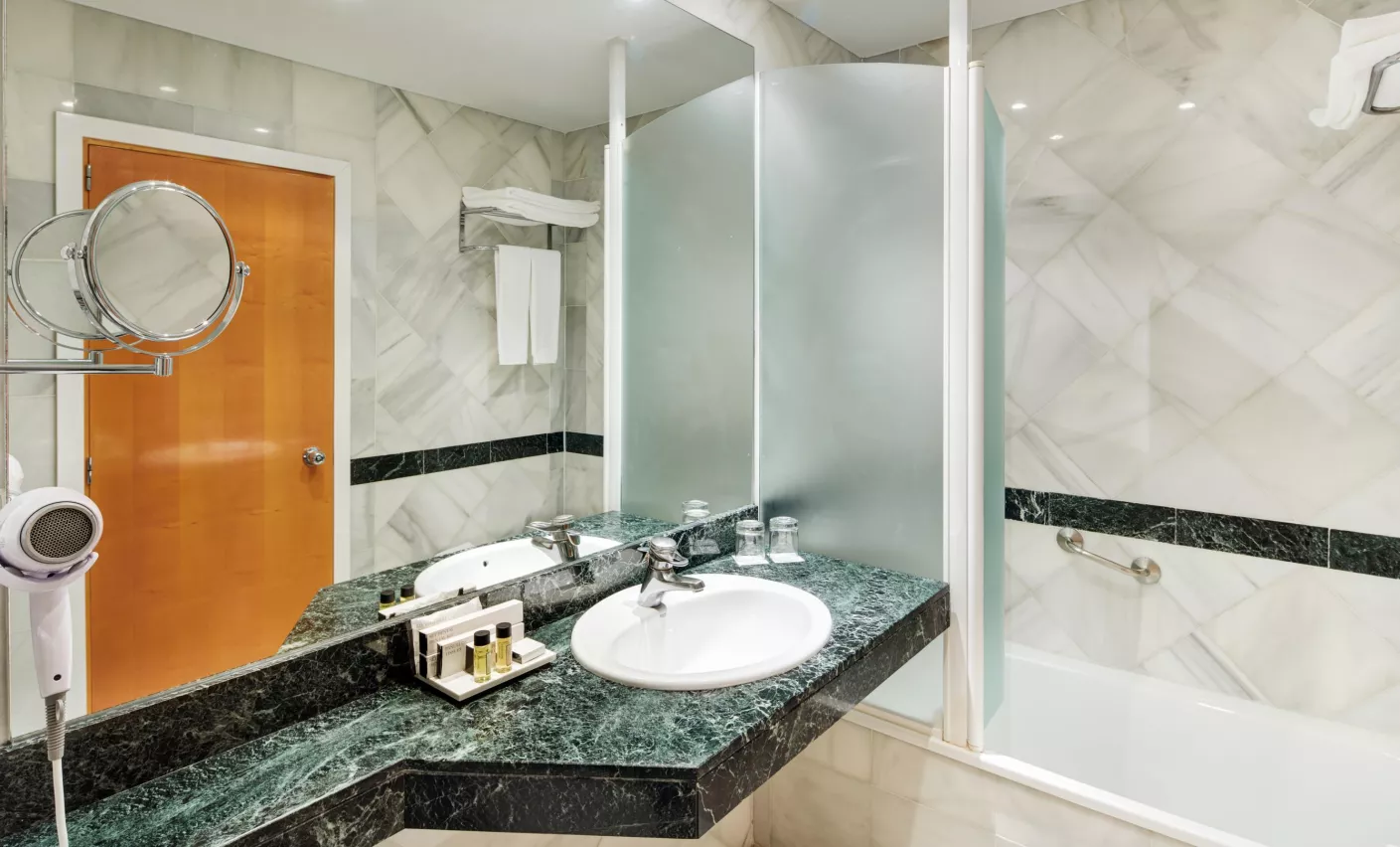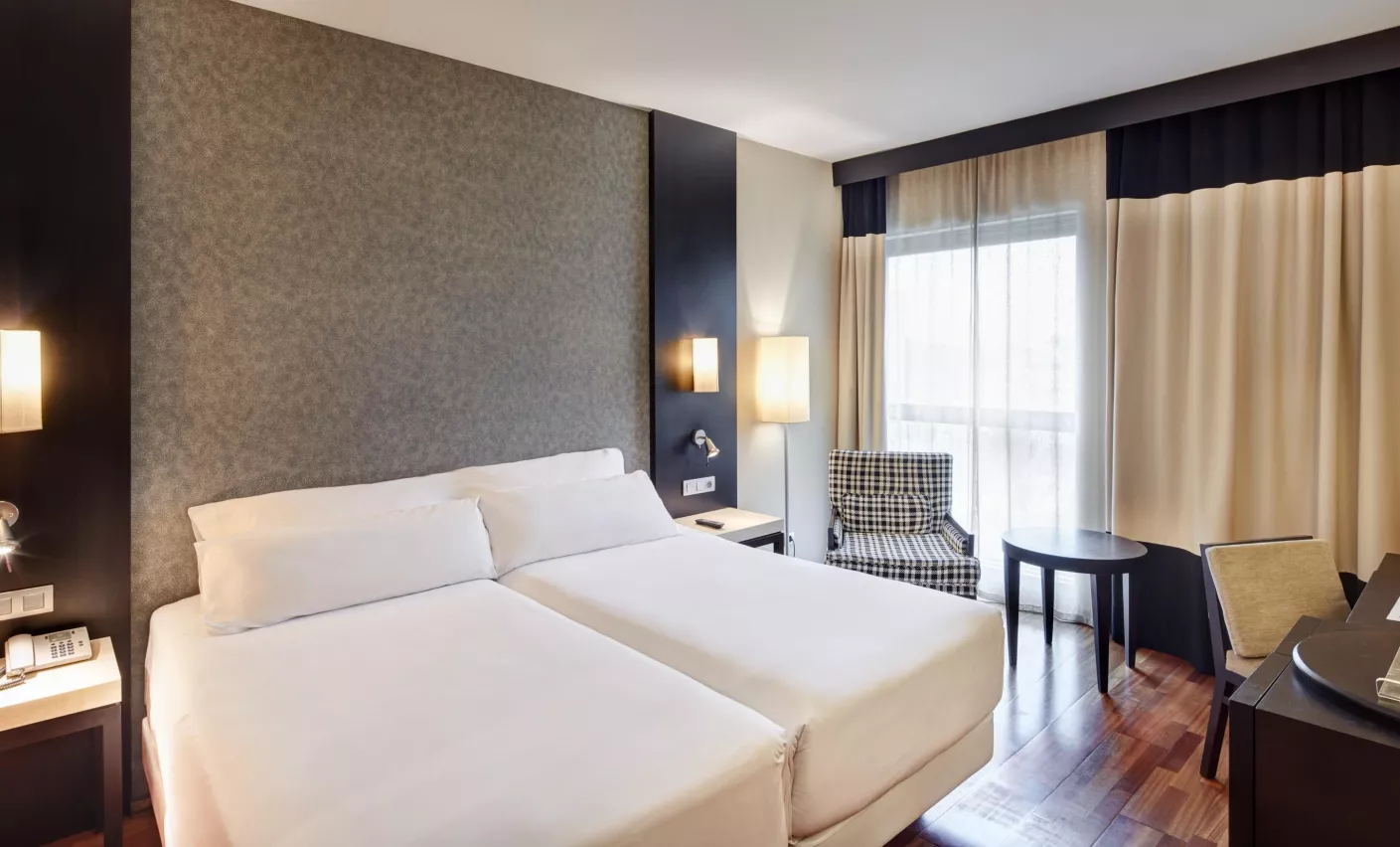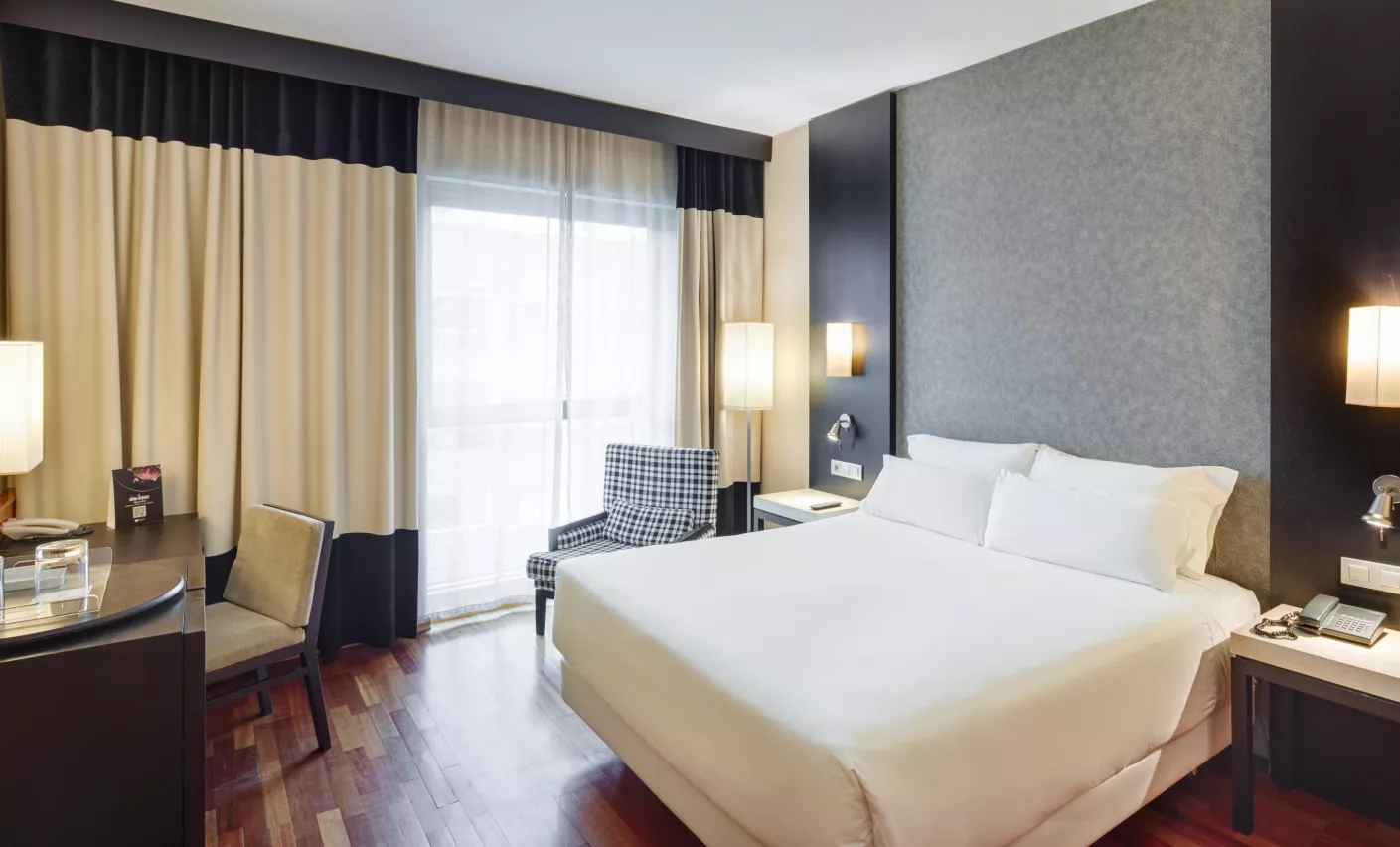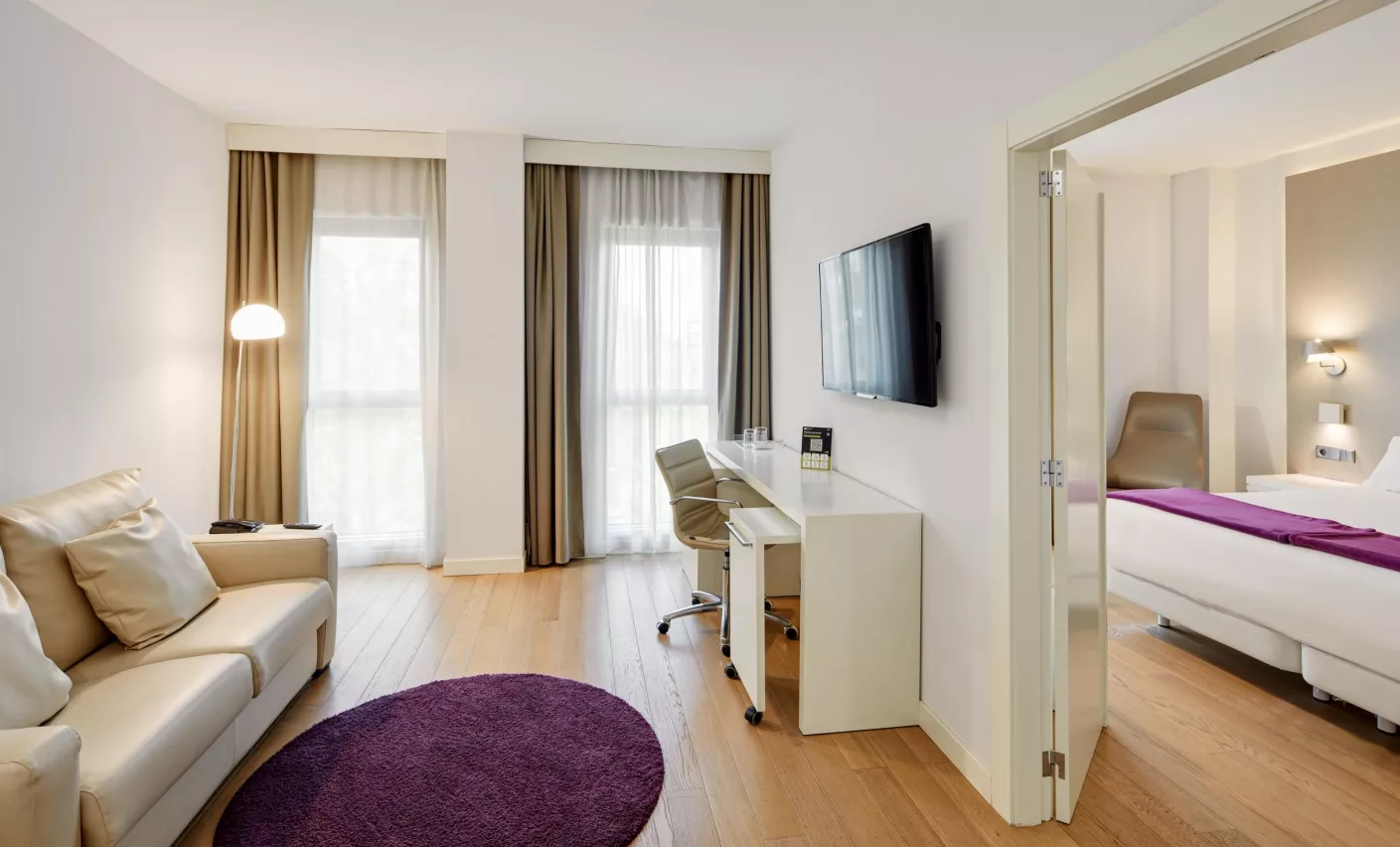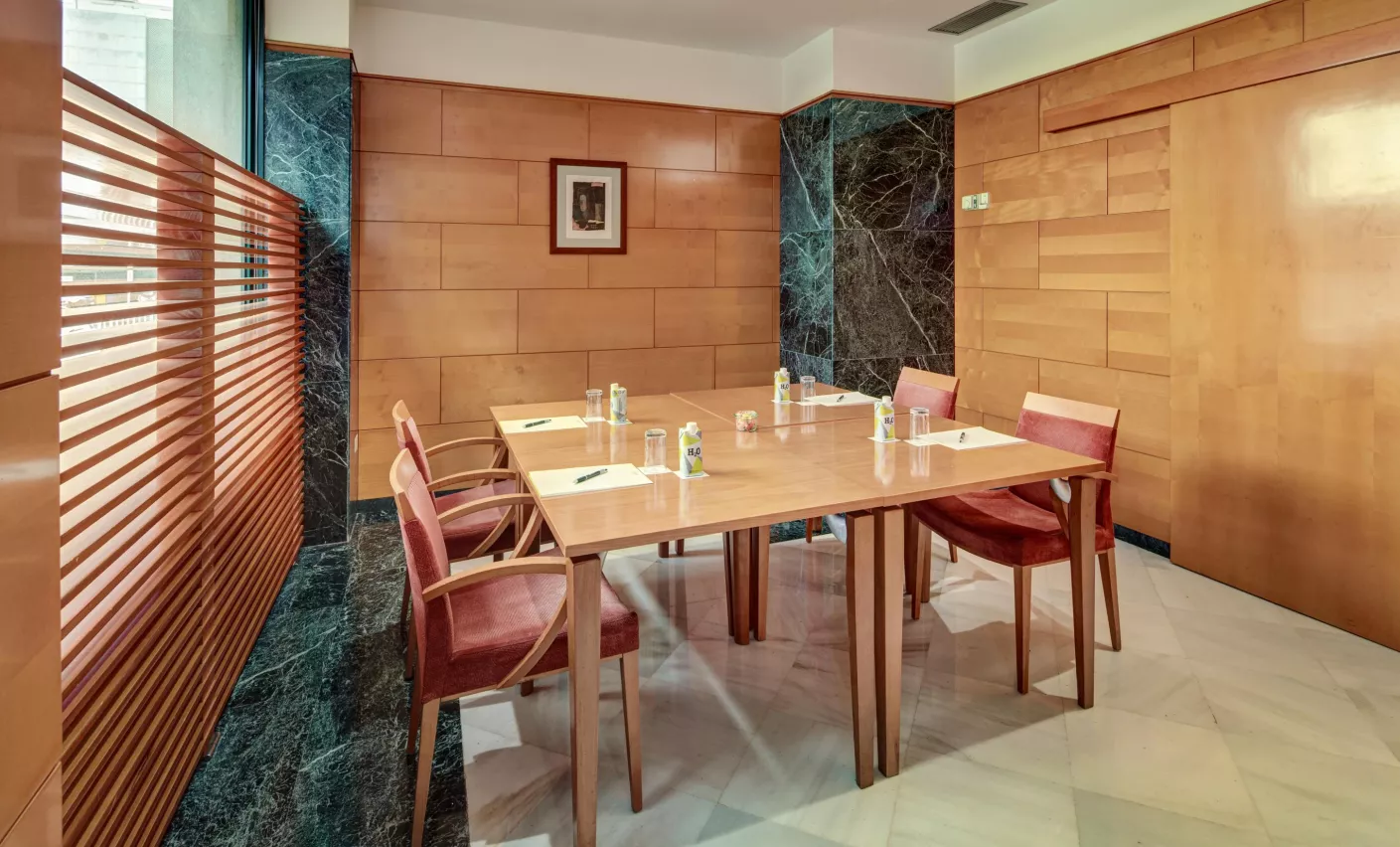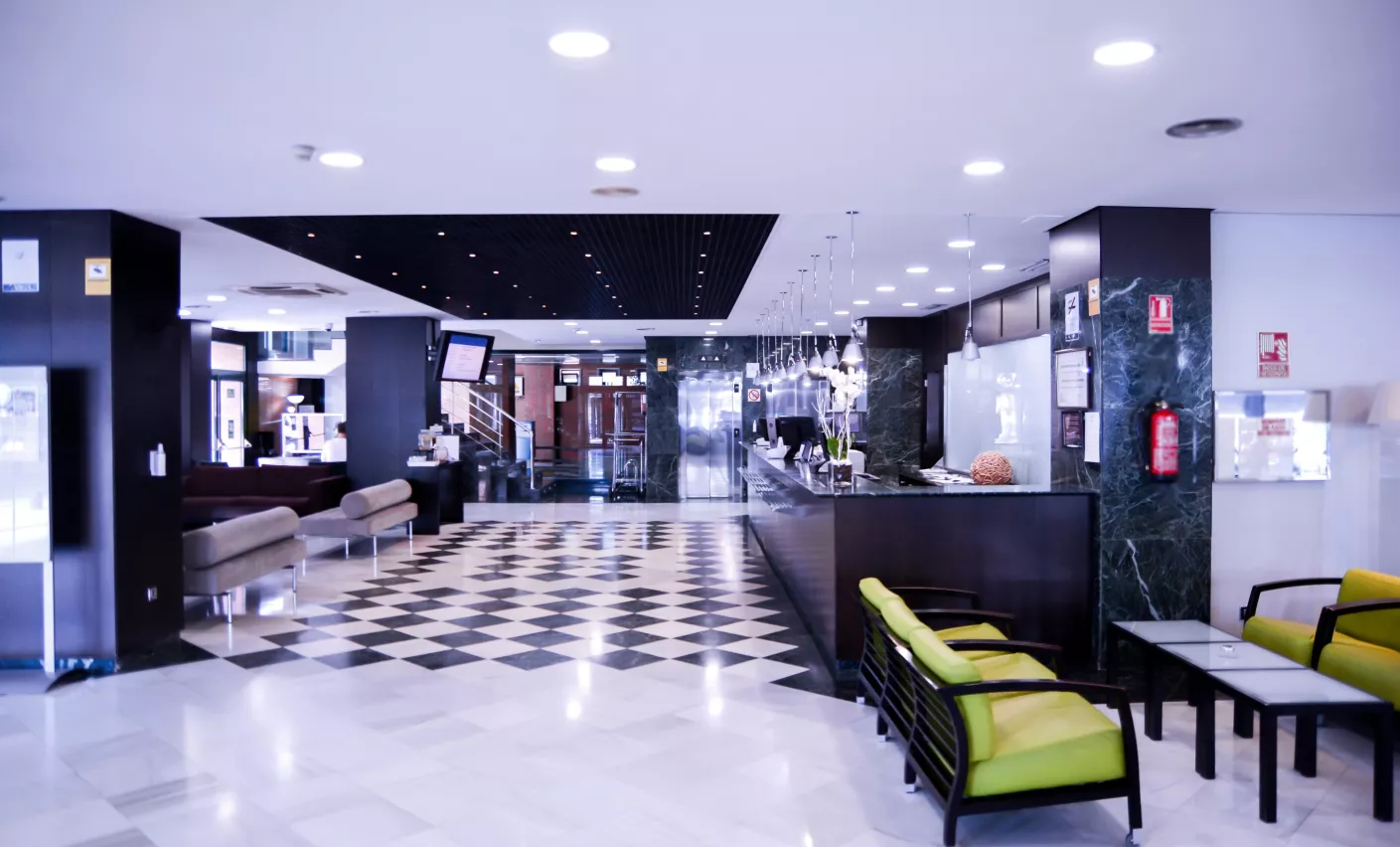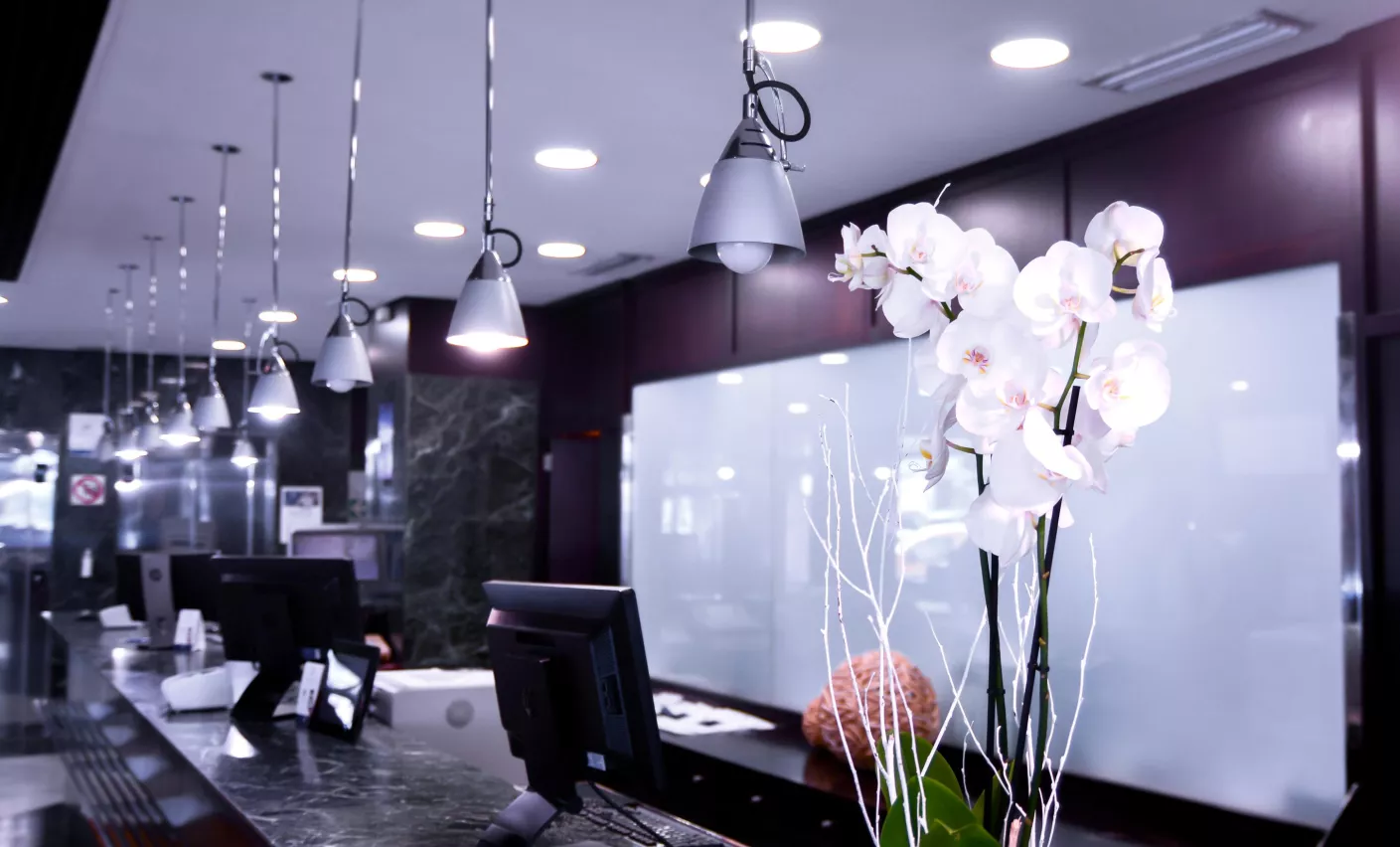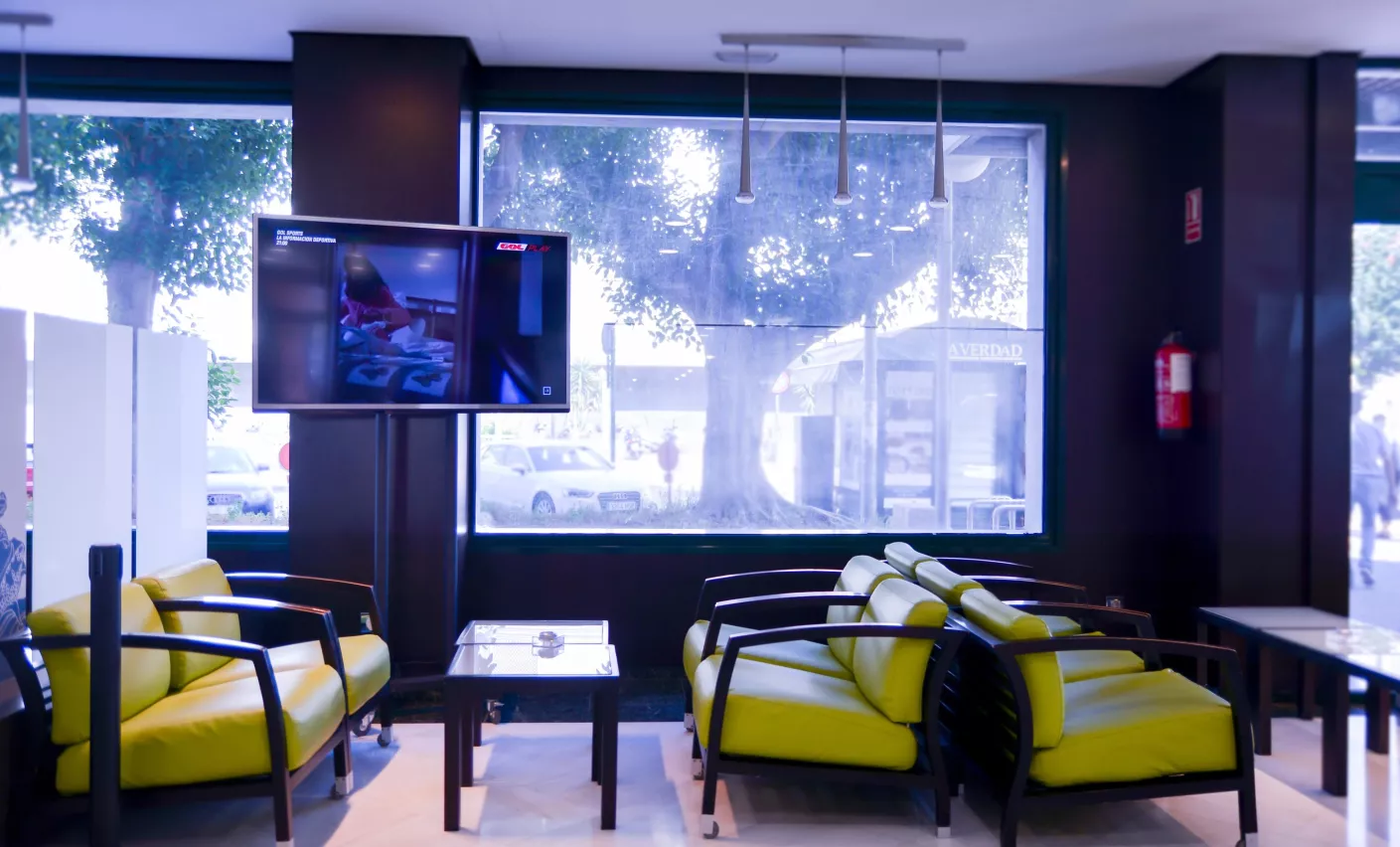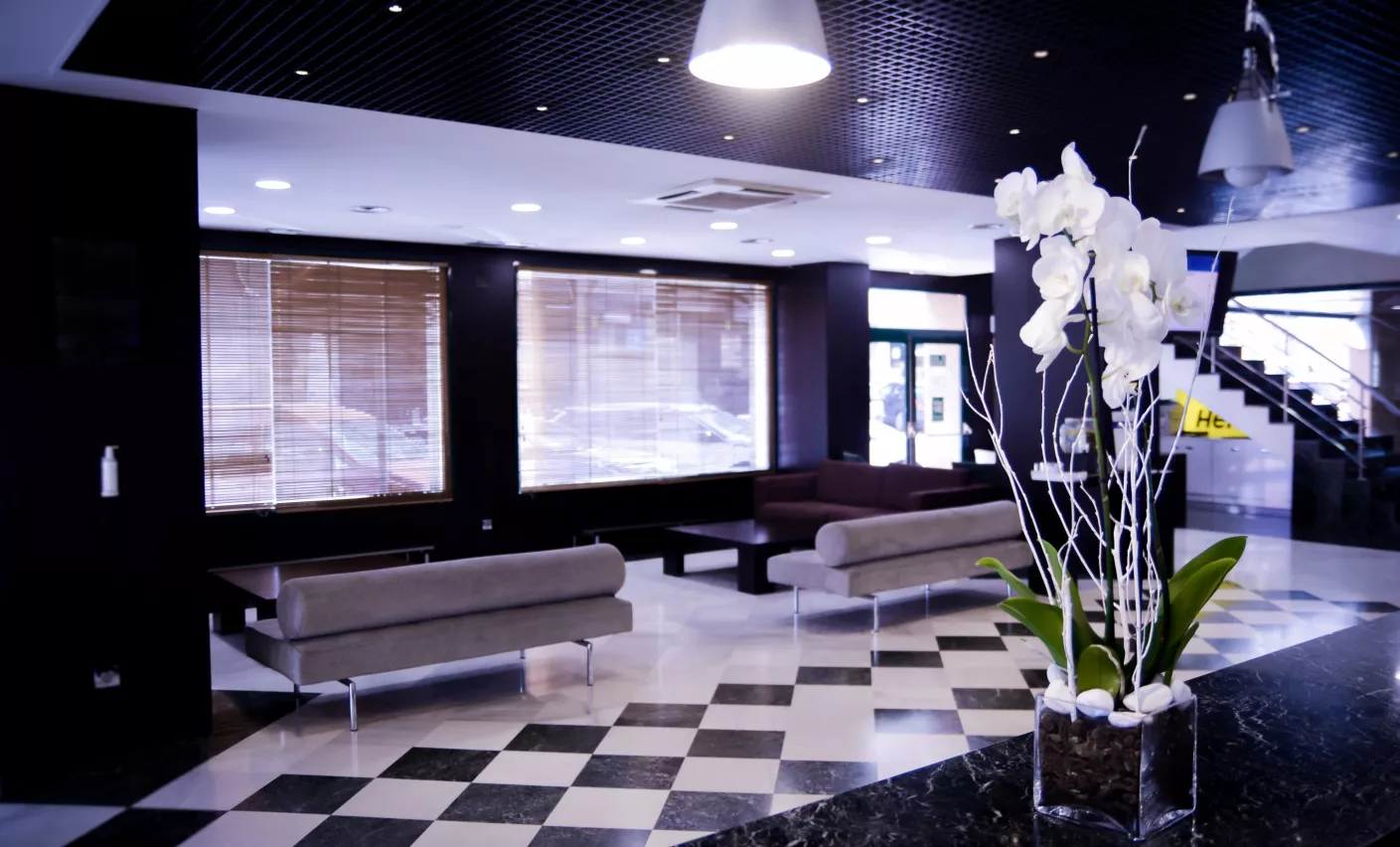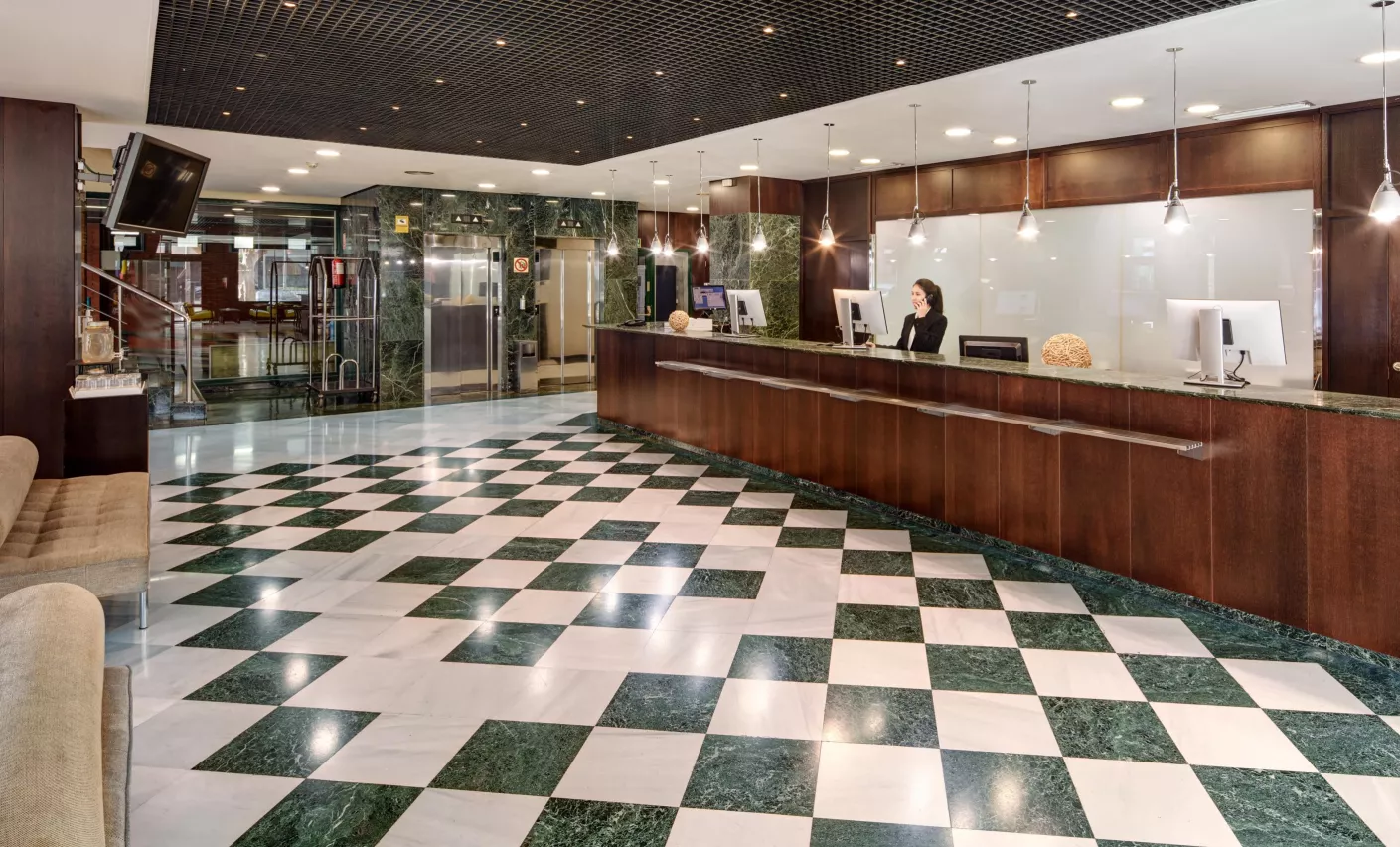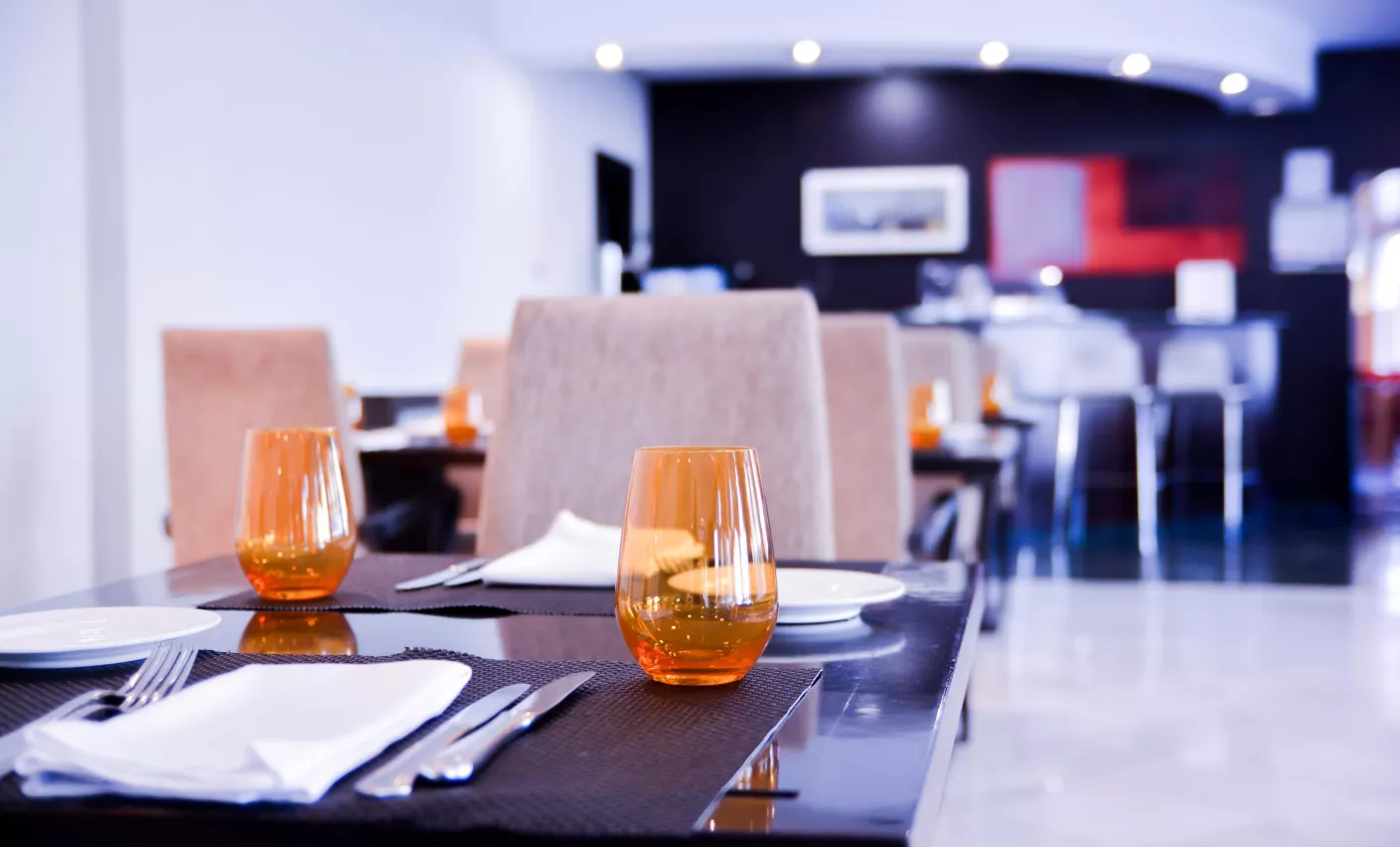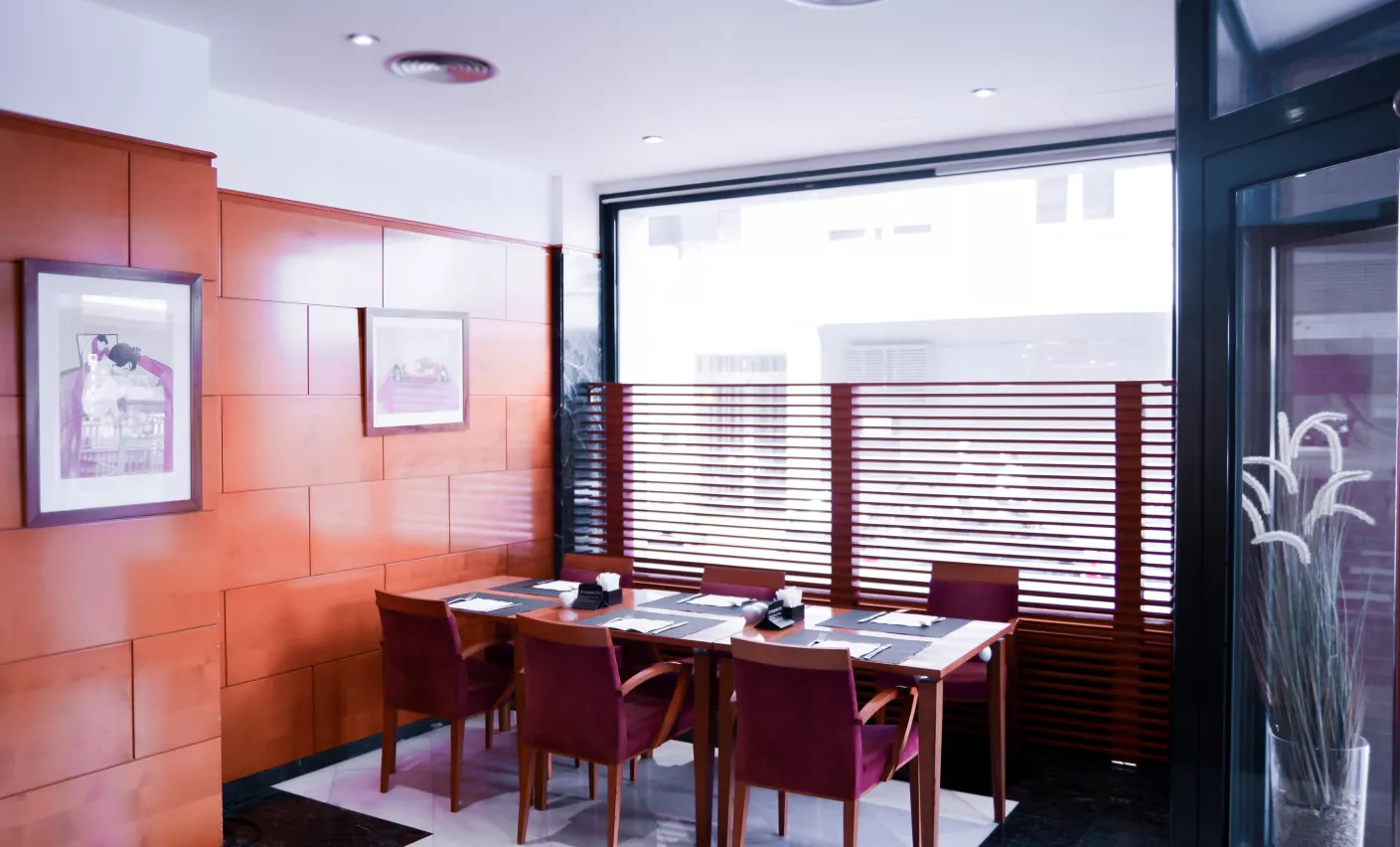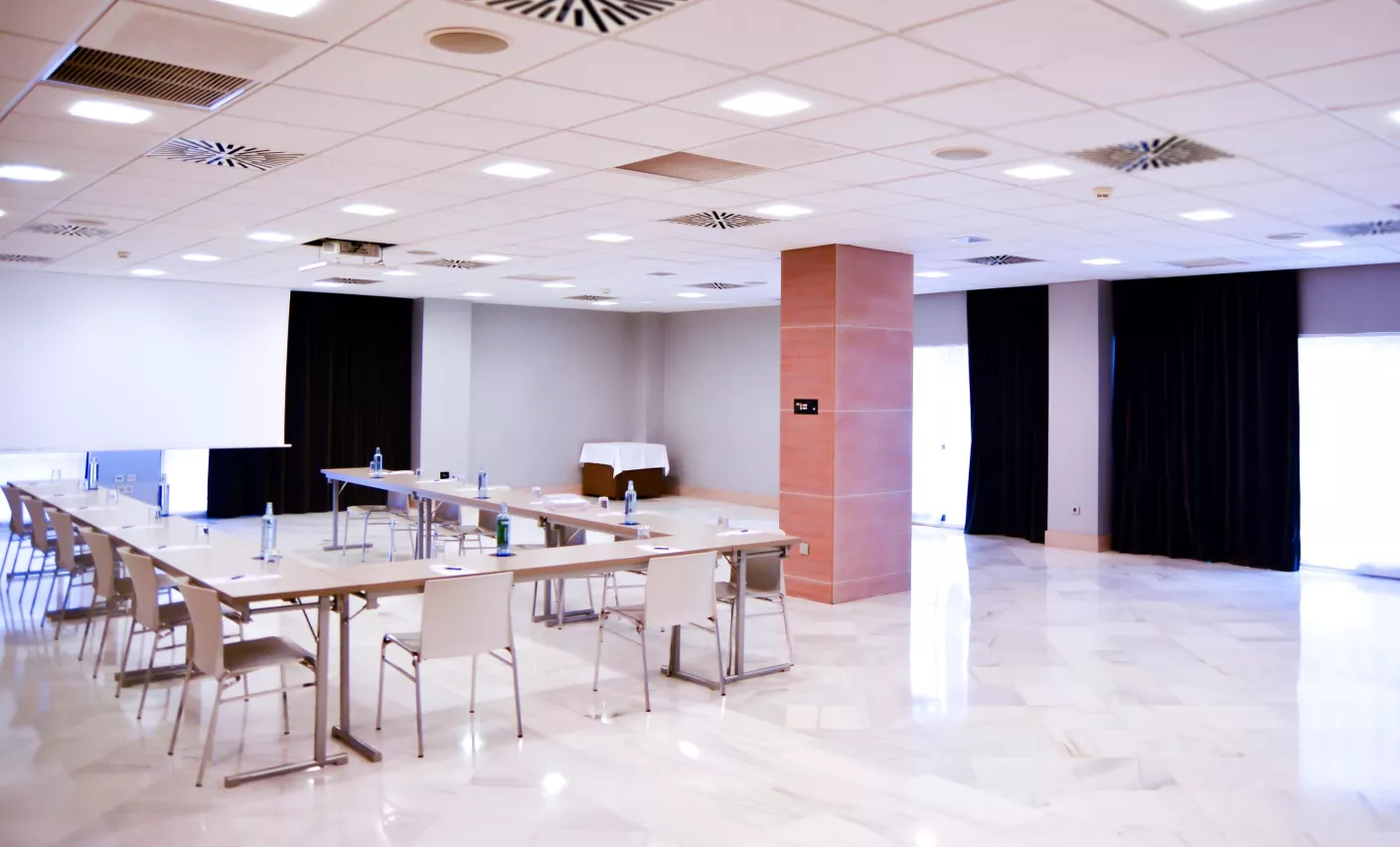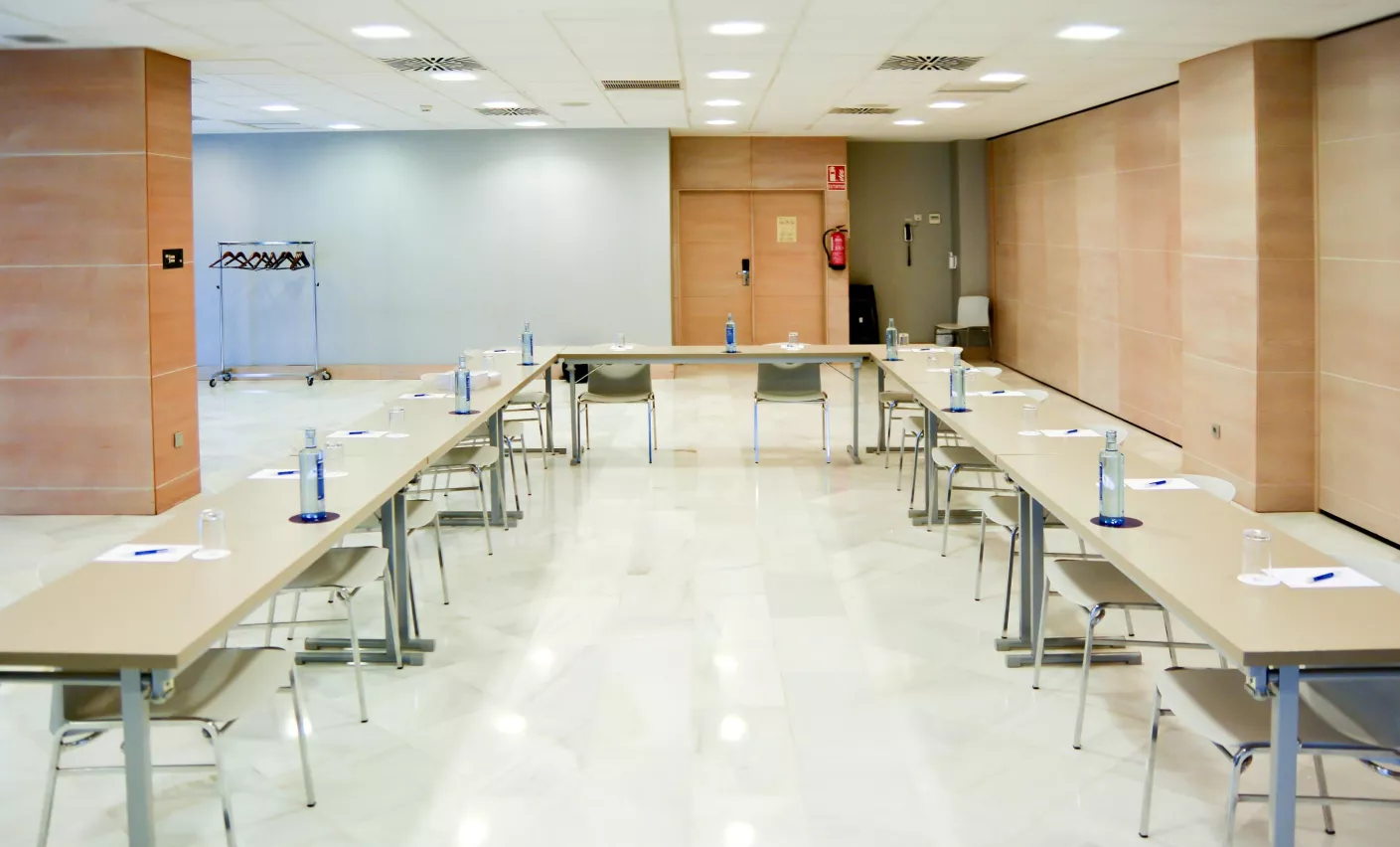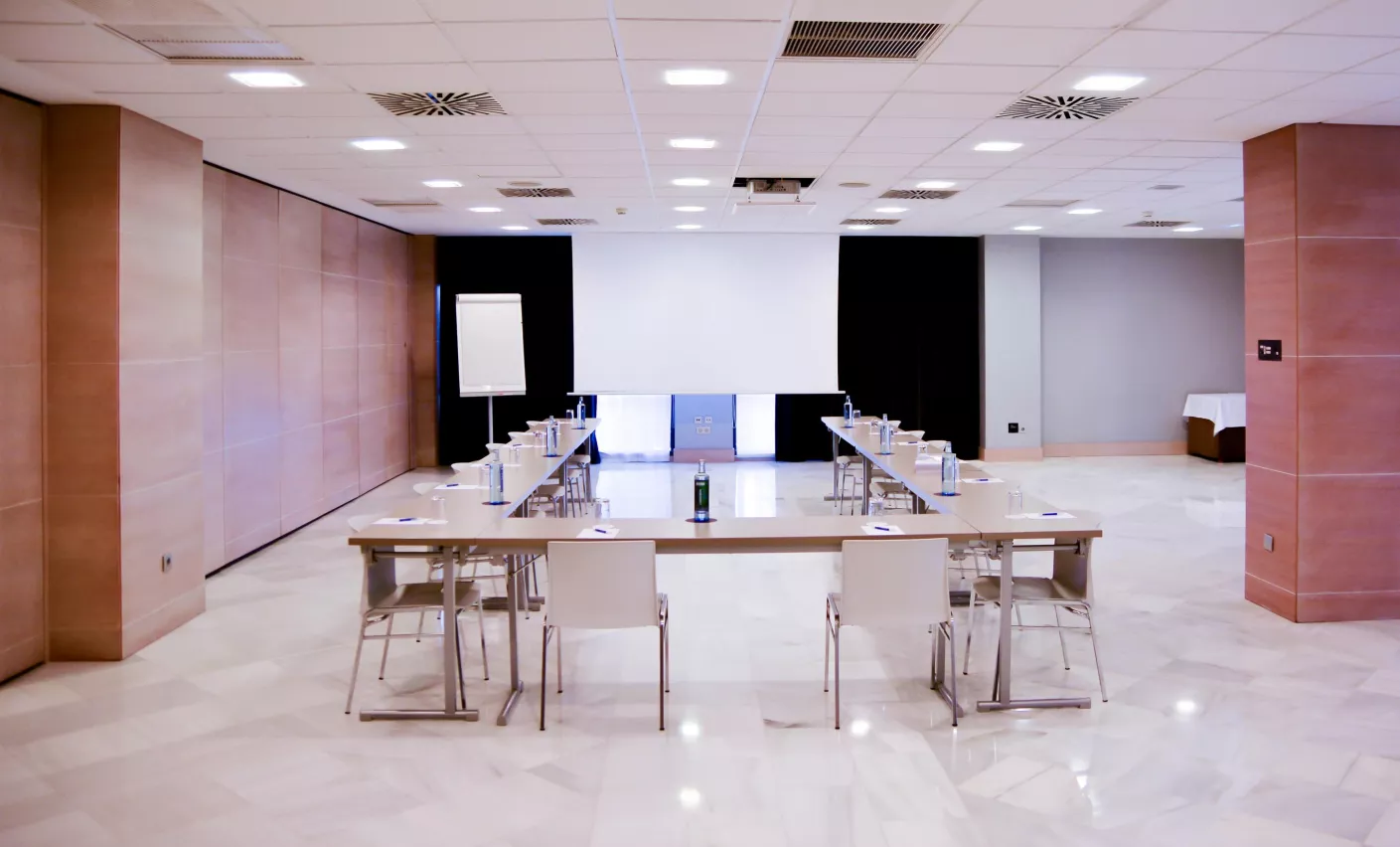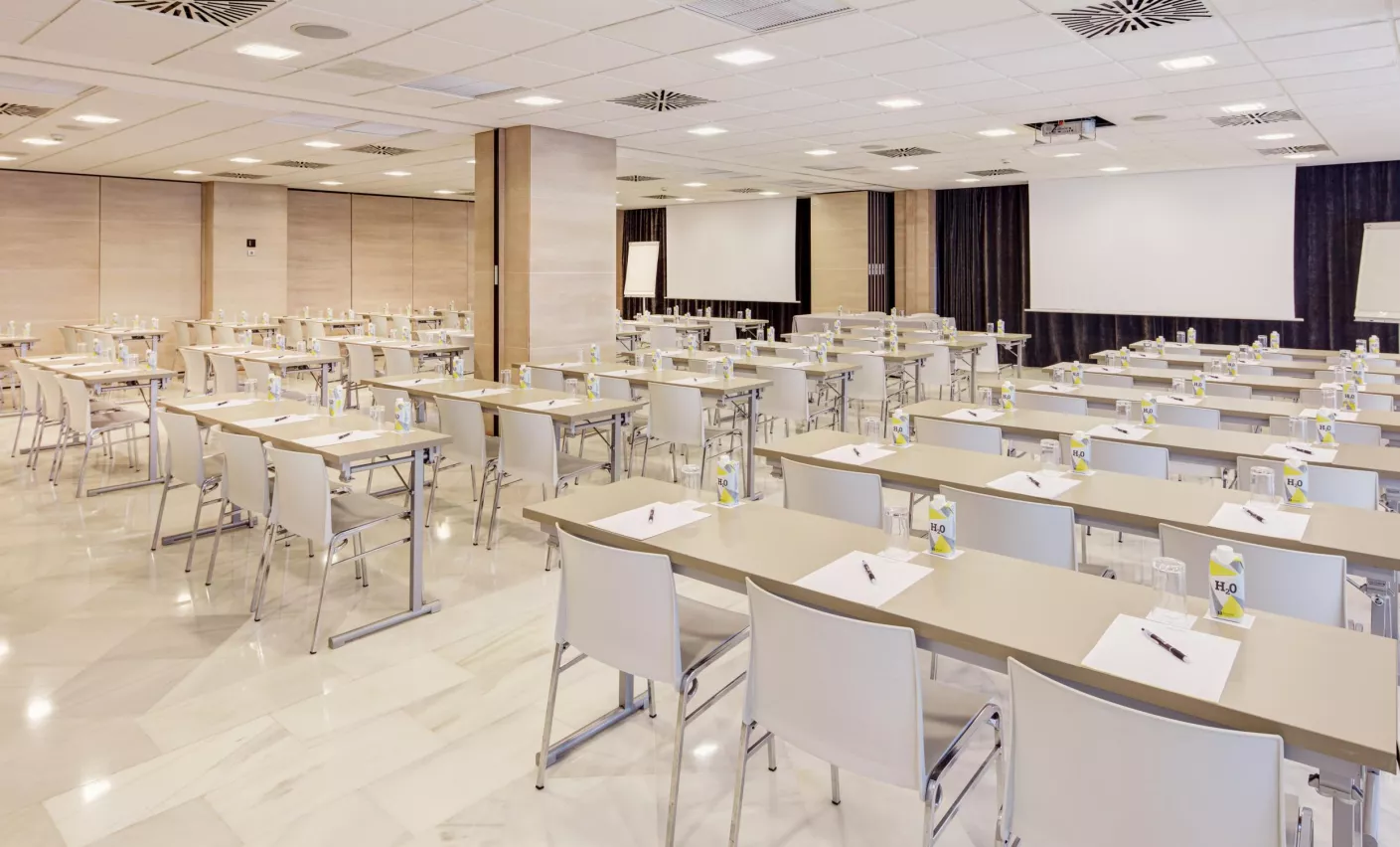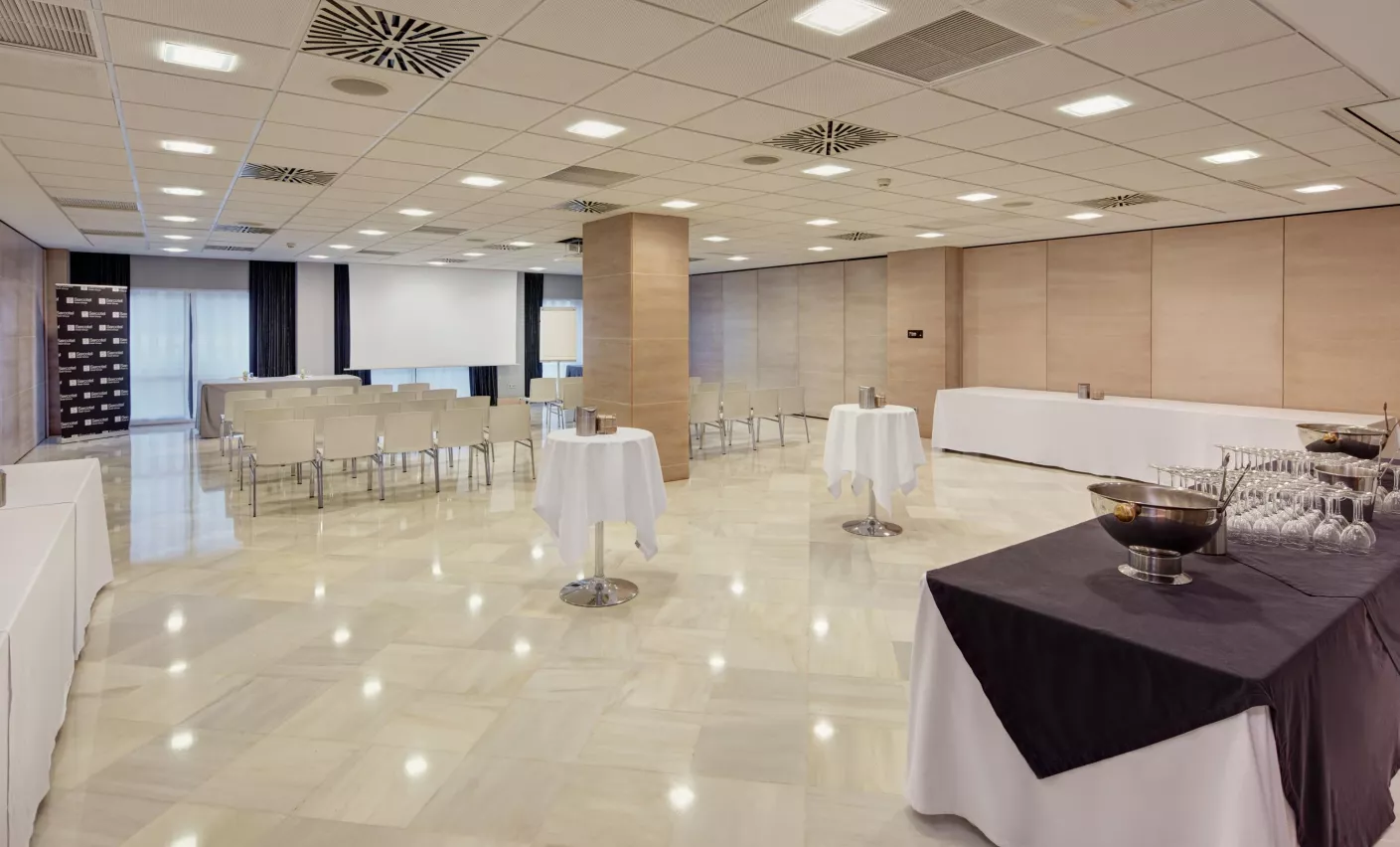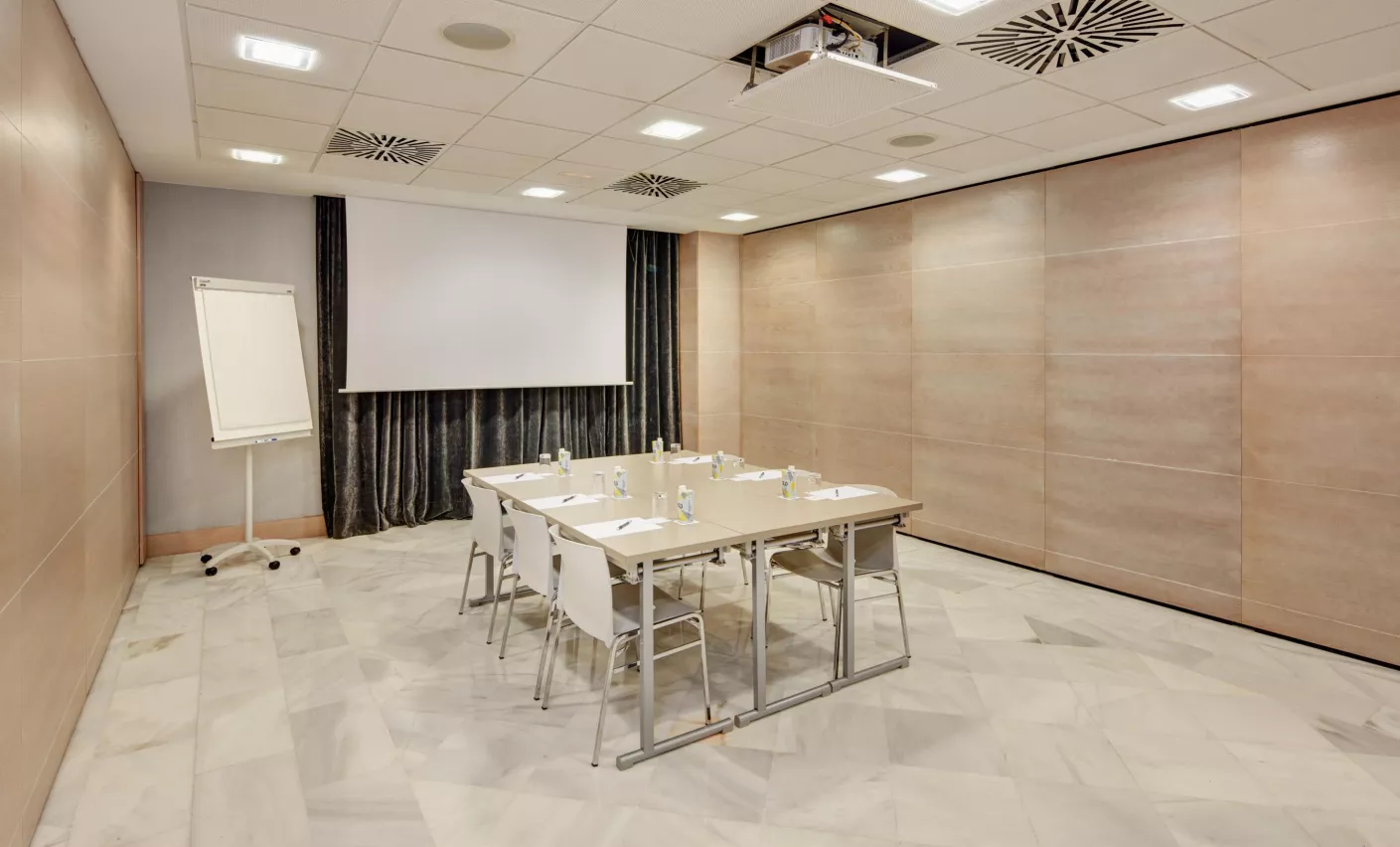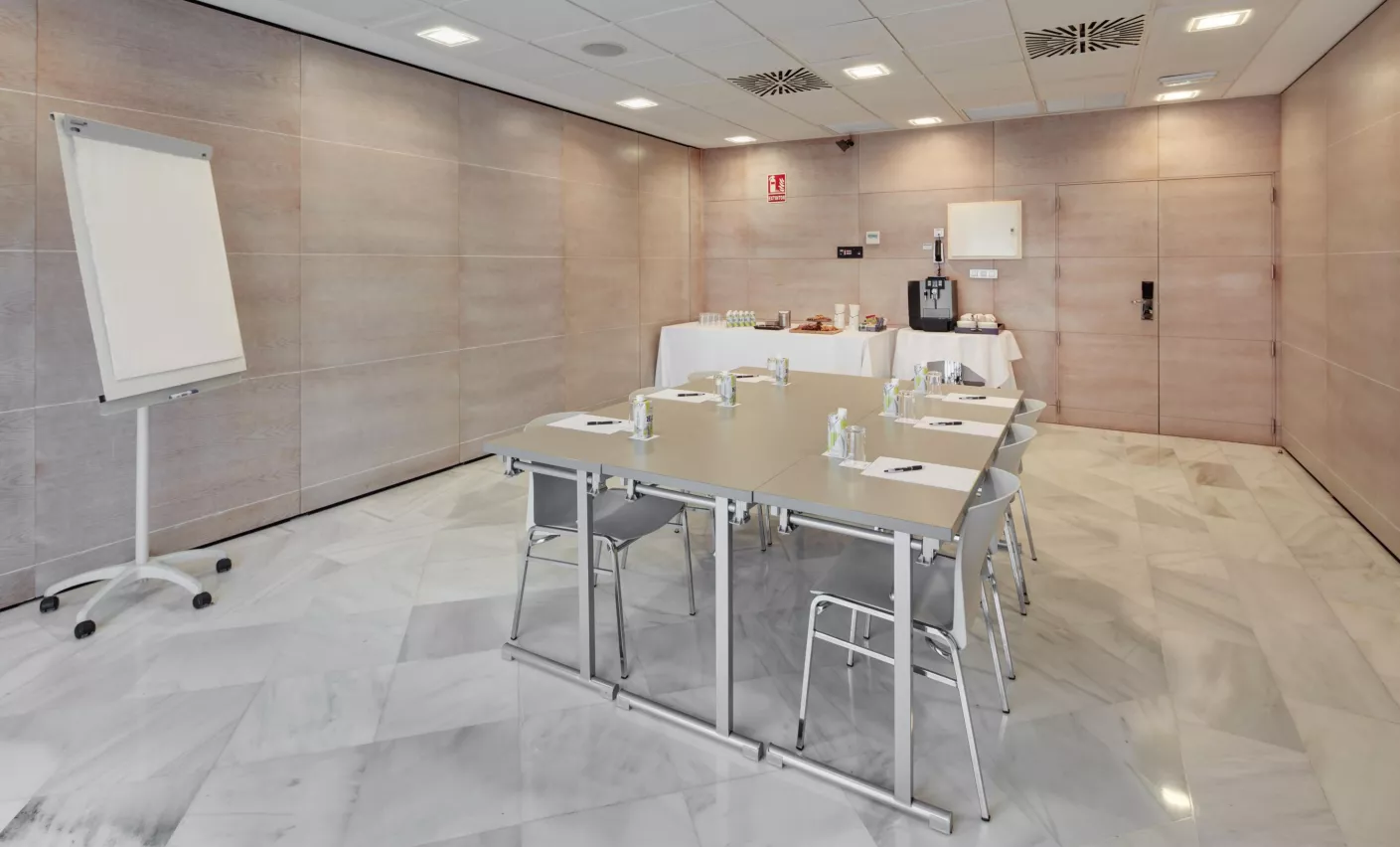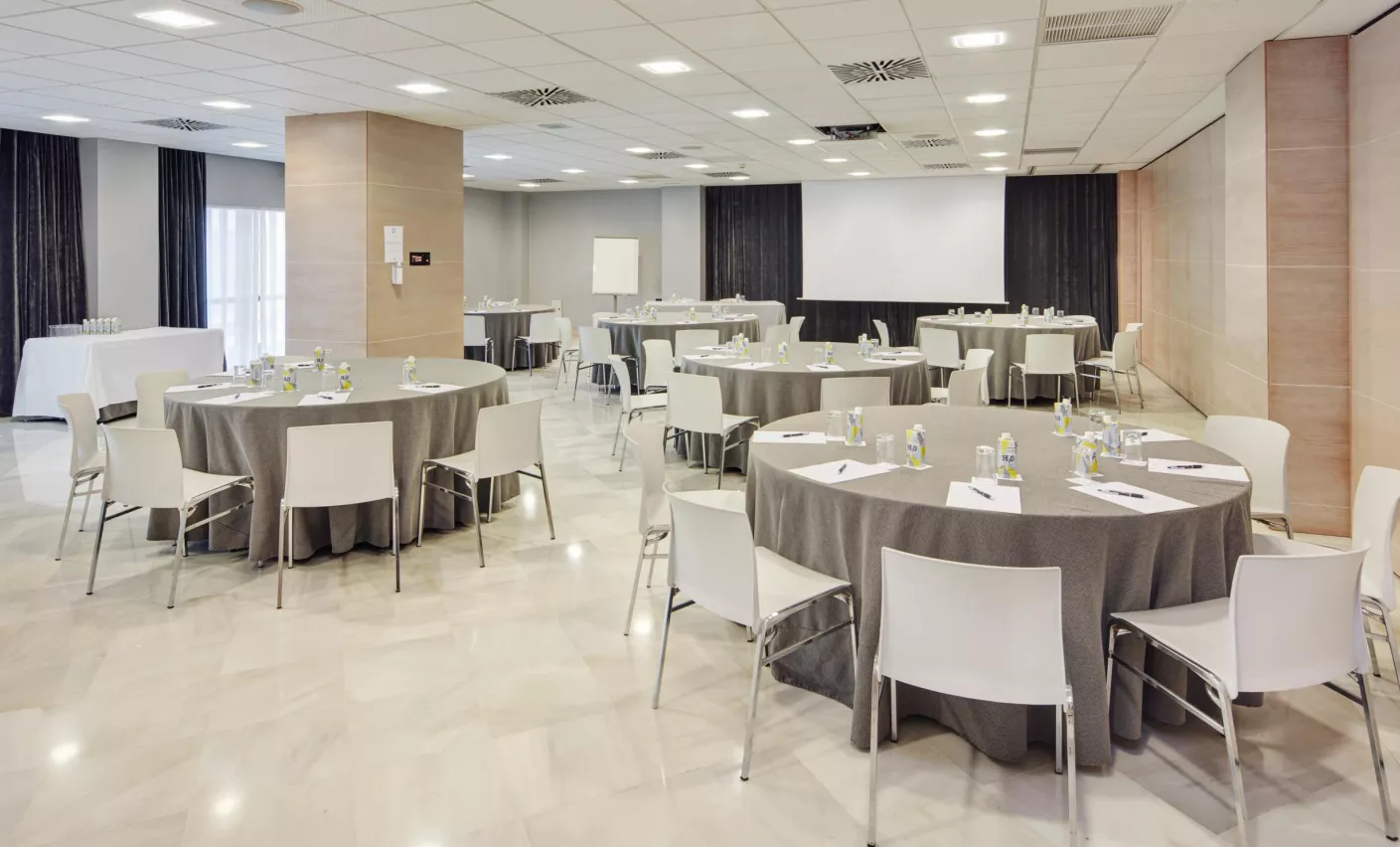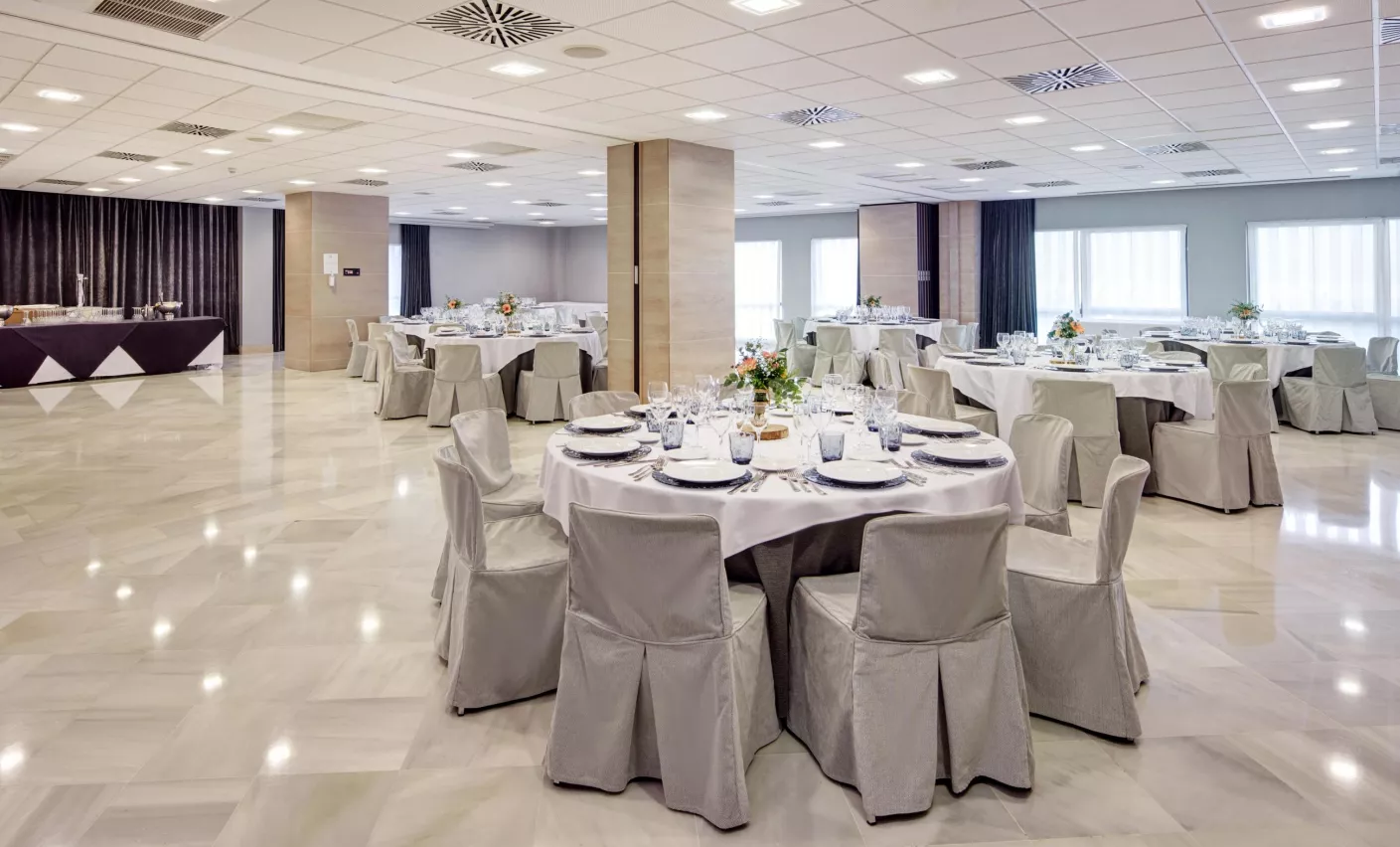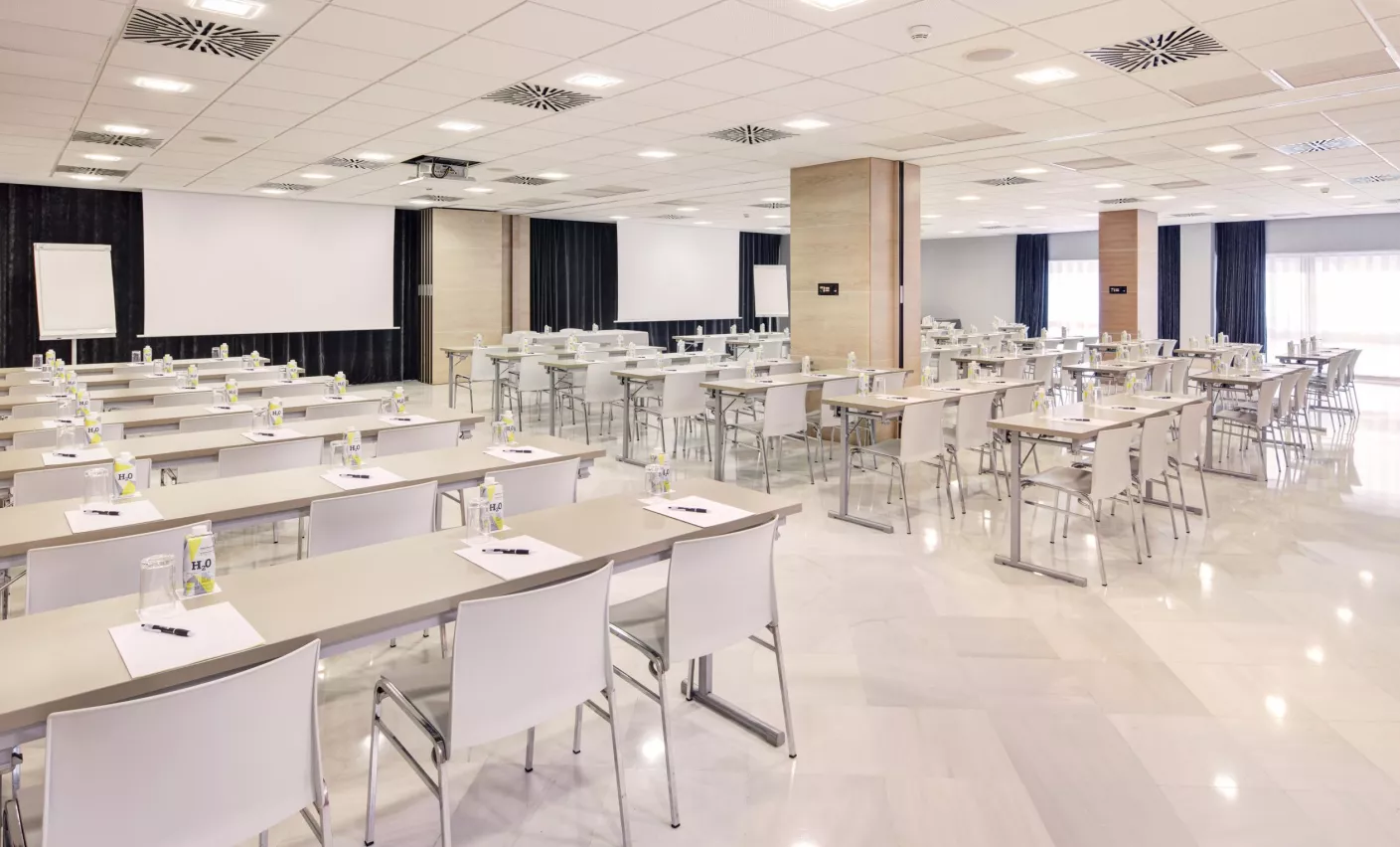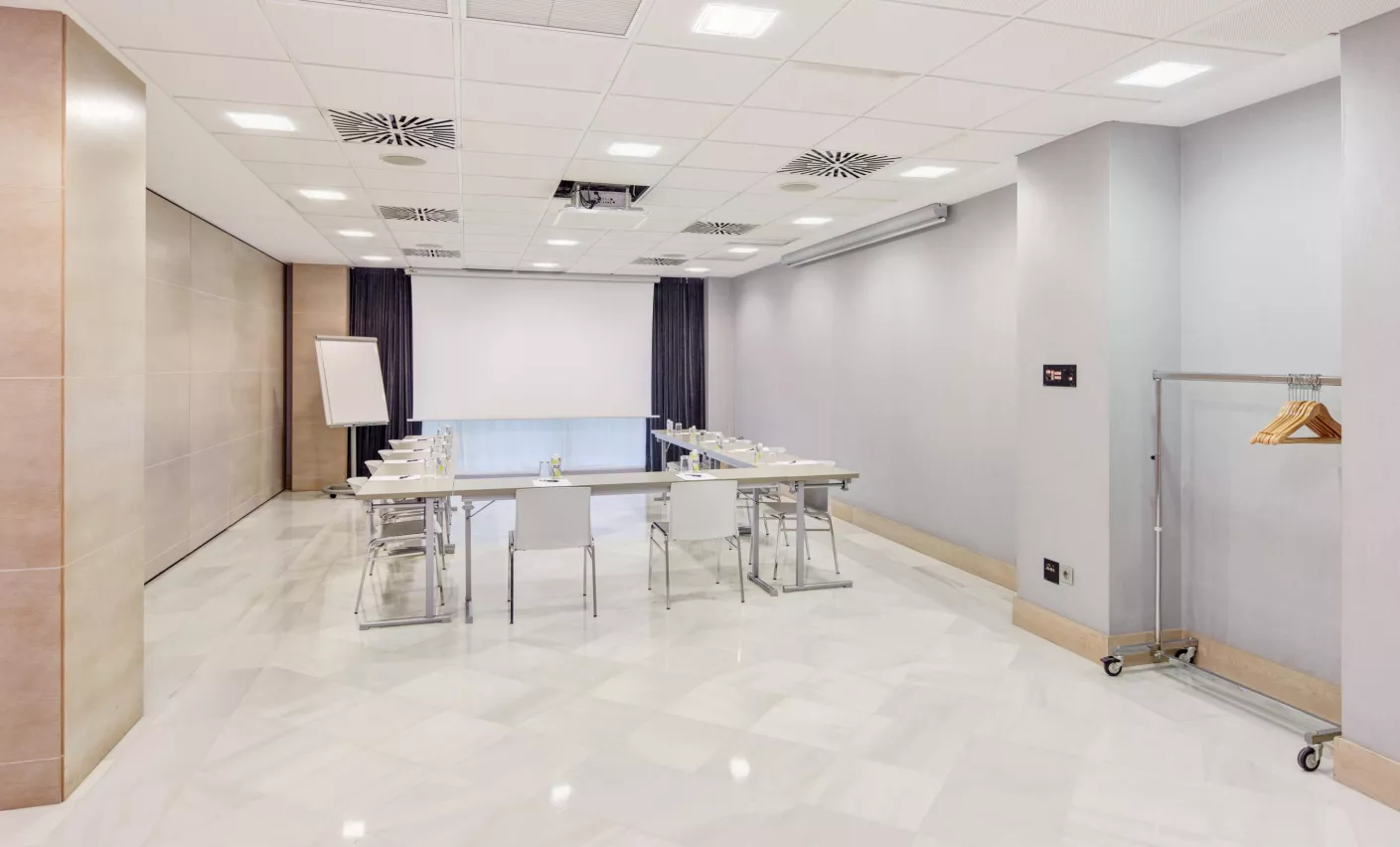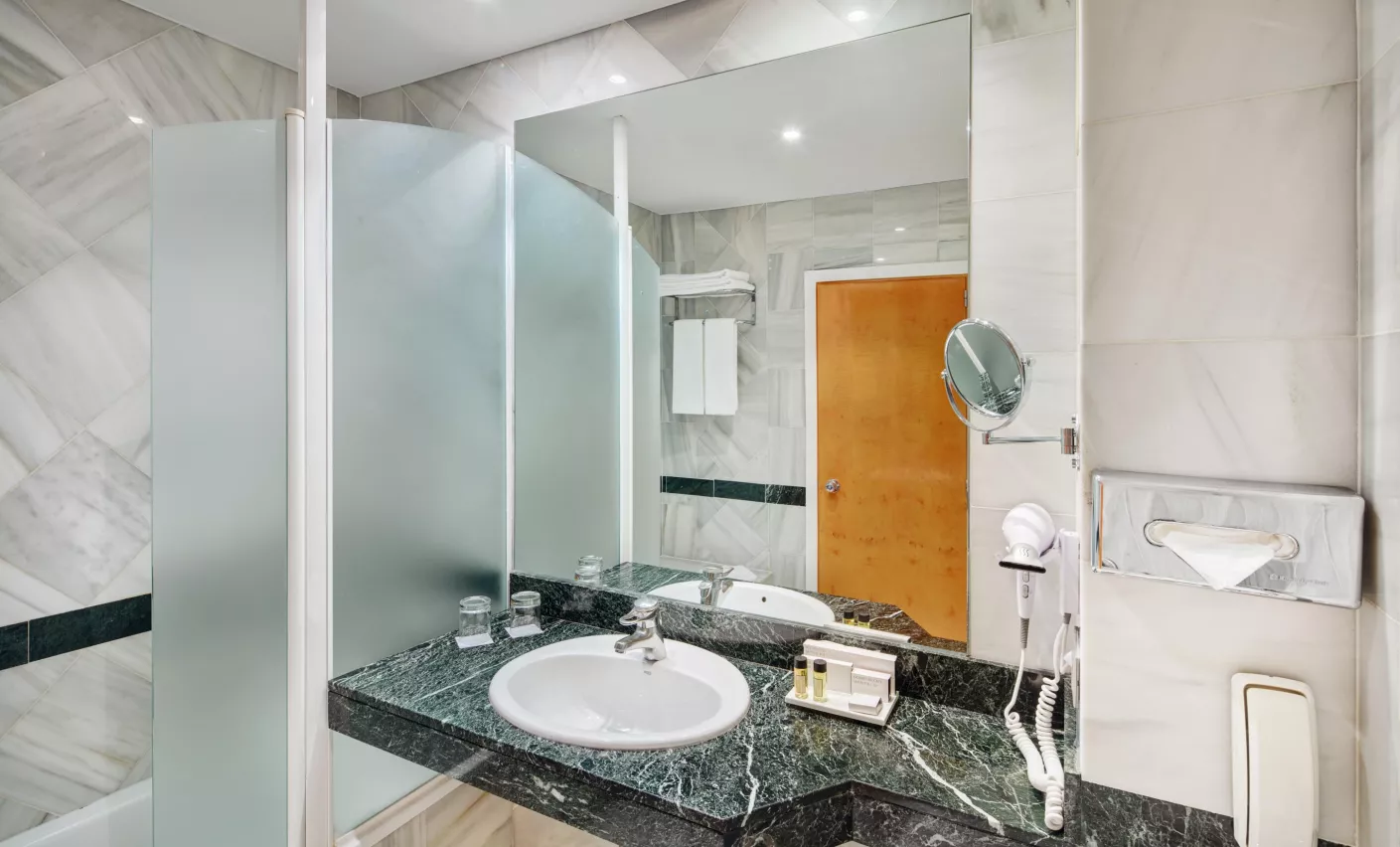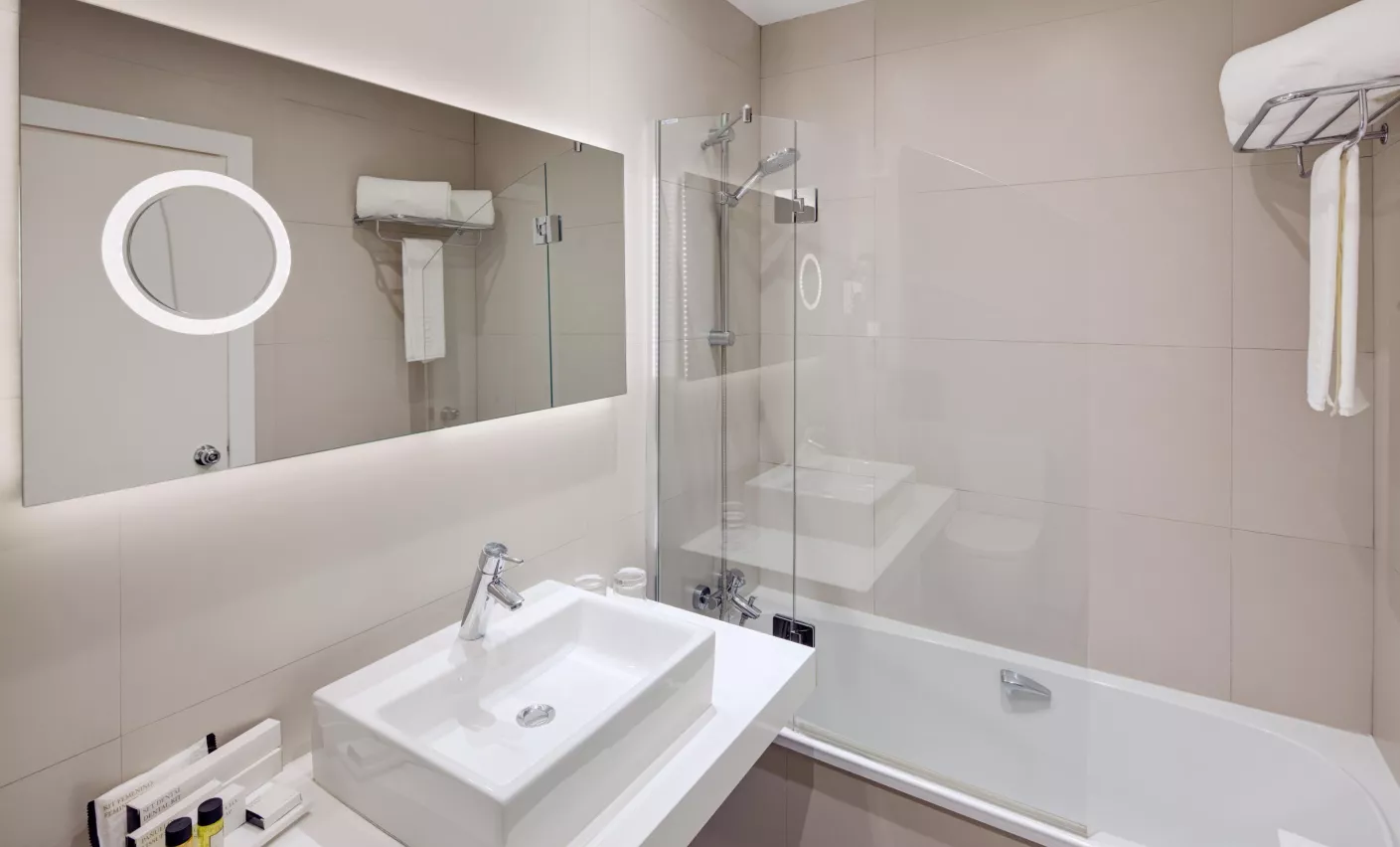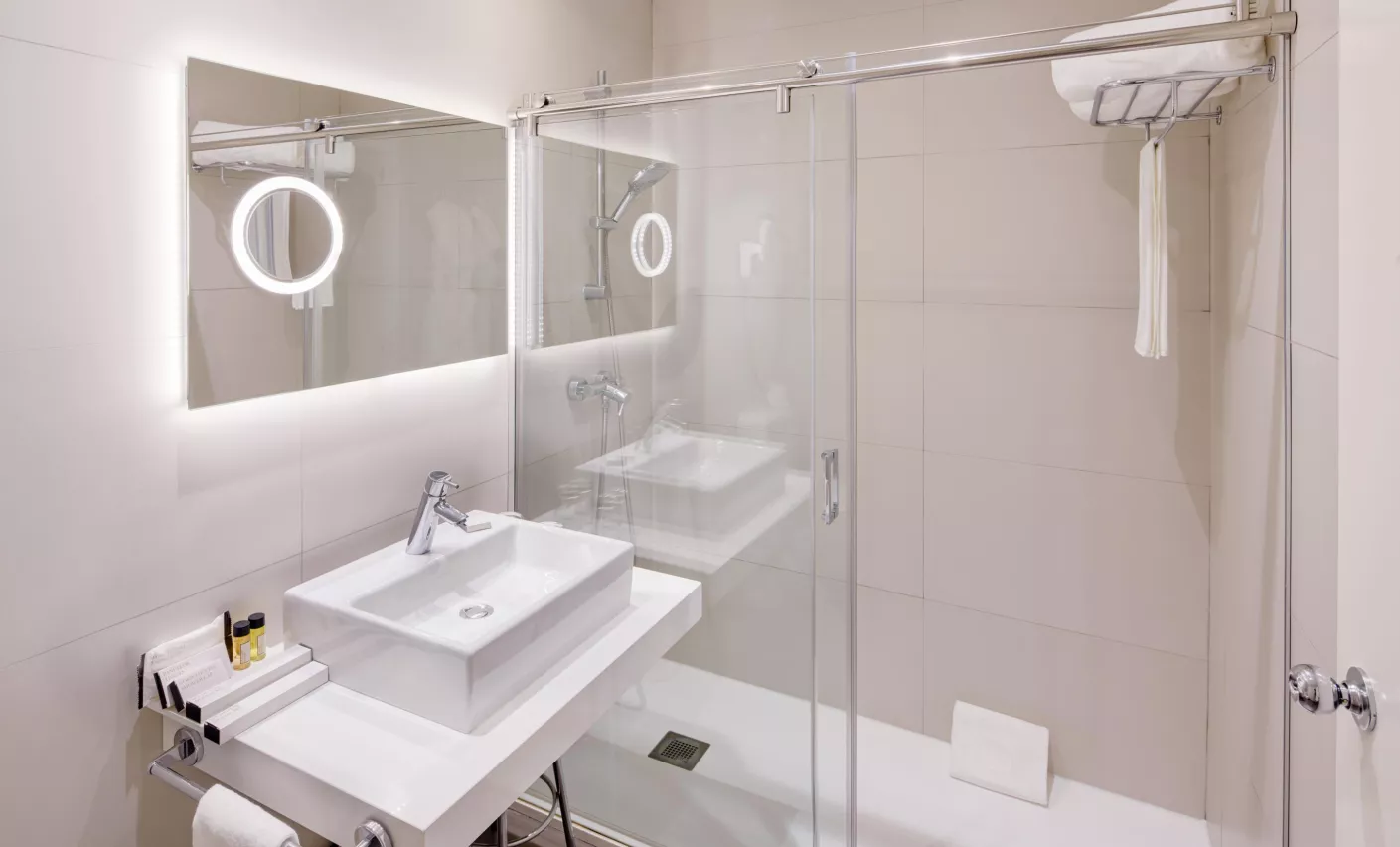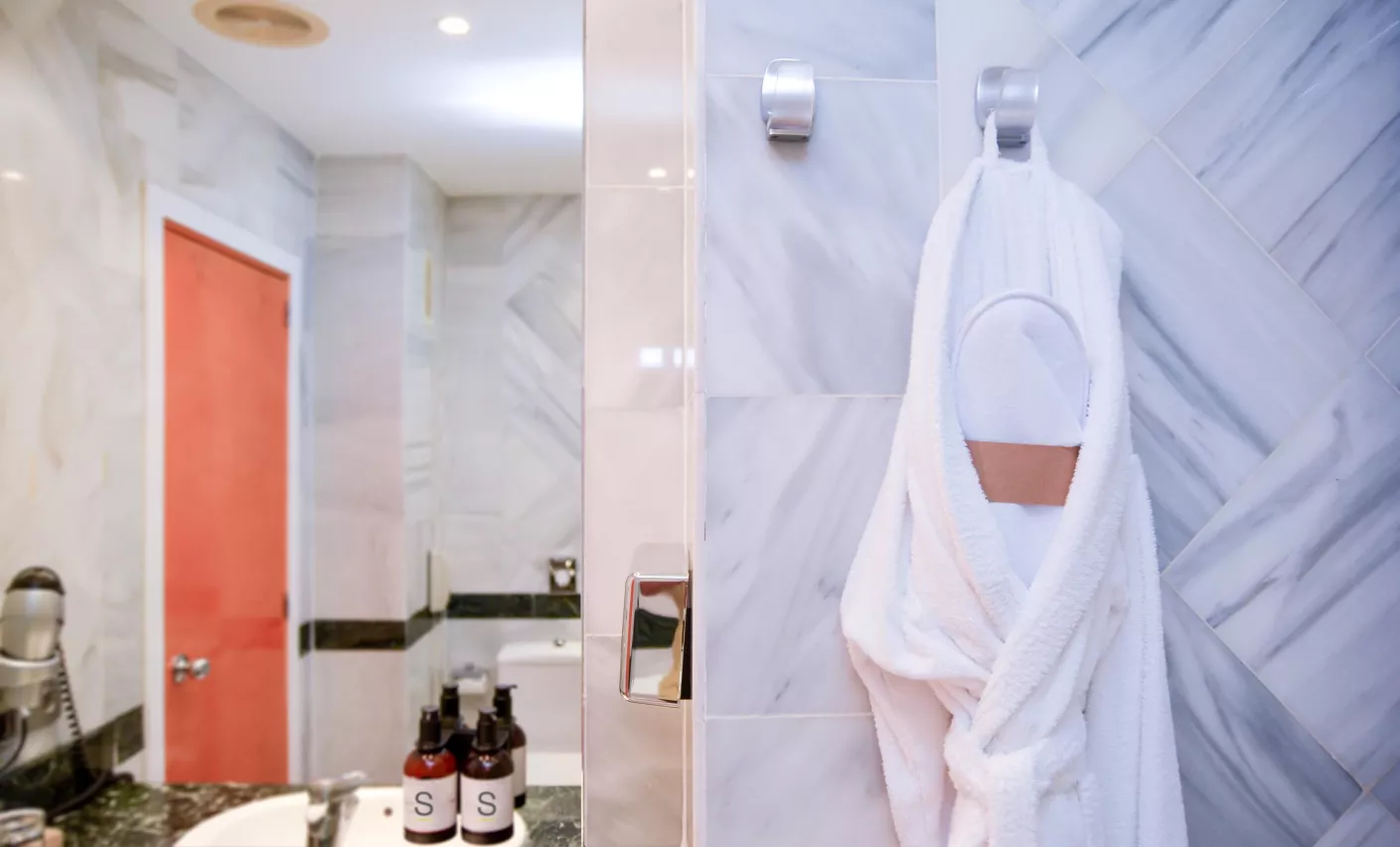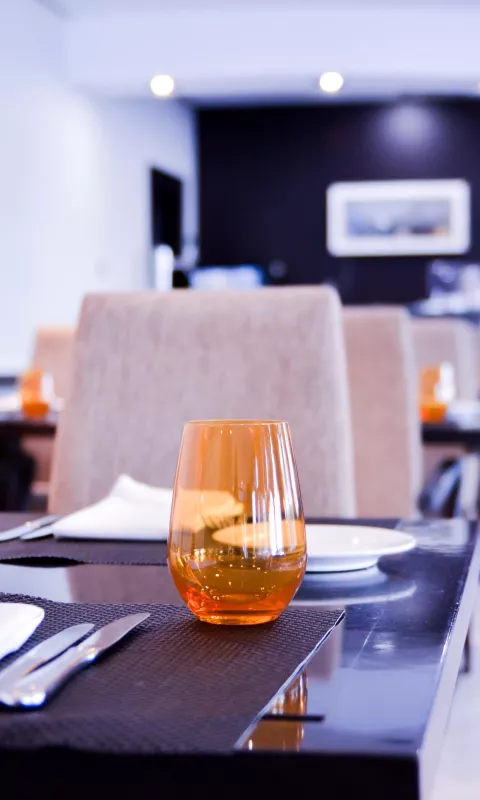 Restaurant
Taste our dishes with the best local products.
Gym
Ideal for not losing physical shape and staying in top shape.
Key features
Sercotel Amistad Murcia has been designed to offer special vacations from day one, taking care of each and every detail. Apart from providing high quality accommodation, we have complete facilities to ensure a pleasant and comfortable stay.
Meeting rooms
Facilities
Flexible spaces in the best locations.
People
Tailor each space to the needs of your event.
Square metres
Rooms for holding your social event, convention or meeting in.
Frequently asked questions
What are the check-in and check-out times at the Sercotel Amistad Murcia?
You can check-in from 2:00 p.m. and check-out at 12:00 p.m.
Is it possible to check in early or check out late at the Sercotel Amistad Murcia?
Early check-in and late check-out services are available to enable you to get the most out of your stay. The Early Check-in price is €15. In the case of the Late Check-out service, the cost is €15 until 2:00 p.m. and €25 until 4:00 p.m.
Does the Sercotel Amistad Murcia provide Wi-Fi? Is it free of charge?
Yes, there's free Wi-Fi access throughout the hotel. Log on and browse.
Does the Sercotel Amistad Murcia provide parking facilities?
Yes, the hotel has parking with a price of €23 per day. You can only reserve a parking space when you arrive at the hotel with the reception team.
Can I stay at the Sercotel Amistad Murcia with my pet?
Yes, we allow pets with a weight limit of 10kg. A maximum supplement of €22 per night will be charged. Remember that the service is subject to availability and you must book in advance.
Is there a cafeteria at the Sercotel Amistad Murcia?
Yes, Sercotel Amistad Murcia offers a cafeteria to all its guests. Hours are 10:30 a.m. to 11:00 p.m. every day.
Does the Sercotel Amistad Murcia provide cots for babies?
Of course. If you need a cot, just ask for one when you make your booking or ask the reception team. The cots entail no additional cost.
Is there a restaurant at the Sercotel Amistad Murcia?
Indeed, in the hotel you have a restaurant. Its hours are from 1:30 p.m. to 3:30 p.m. and from 8:00 p.m. to 11:00 p.m. every day.
What kind of breakfast is served at the Sercotel Amistad Murcia? When is breakfast served?
We have buffet breakfast for a cost of €18.9 per person. Hours are Monday through Friday from 7:00 a.m. to 10:30 a.m. and Saturdays and Sundays from 8:00 a.m. to 11:00 a.m.
Are you aware of the Early Bird breakfast service at the Sercotel Amistad Murcia?
We offer the Early bird breakfast service. The hours are from 5:00 to 7:00 every day.
Is there a fitness room at the Sercotel Amistad Murcia?
Yes, we offer a fitness room with sports equipment.
Are there fridges and/or minibars in the rooms at the Sercotel Amistad Murcia?
Yes, all the rooms have a minibar.
Does the Sercotel Amistad Murcia provide a laundry service?
Yes, we have a laundry service with an extra charge.
Does the Sercotel Amistad Murcia provide Room Service?
Yes, we offer Room Service service.
What accessibility measures does the Sercotel Amistad Murcia take to assist people with reduced mobility?
We have rooms adapted for people with reduced mobility. The common areas of the hotel are also accessible for people with reduced mobility.