Barcelona, Spain
Sercotel Cornellá Barcelona
Search your hotel or destination
The calm you're looking for, just a stone's throw from Barcelona
Would you like to be able to stroll through a wonderful garden and take a dip in a large outdoor swimming pool, knowing that you are close to Barcelona, but that you have found an oasis of calm? Voilà! All this is possible if you stay at our Sercotel Cornellá Barcelona, a hotel where we have thought of everything to make you feel at home.   
To begin with, we will tell you that at the Hotel Cornellá Barcelona the days start with a full breakfast in our café. Before you've even woken up, we'll have cold meats, cheeses, fresh fruit from the Catalan market garden, the best pastries and hot coffee ready for you. 
We're not big on keeping in shape, but we do take care of ourselves. That's why we don't want you to give up your daily dose of physical activity. Yes, we know you're going to walk while visiting Barcelona, but why not add some strength training in our gym or a bit of swimming in our outdoor pool? 
If it's work that has brought you here, you'll want to know that we have five rooms that are perfect for holding events of all kinds. As the saying goes, experience is a skill and we have it in organising corporate meetings. From team meetings to board meetings, informal lunches, presentations or training workshops. Just ask us.
Moreover, our hotel Cornellá Barcelona is only 10 minutes away by car from El Prat airport, to which it is also connected by public transport. 
Travel to Barcelona and enjoy it. It is about 20 minutes from our hotel. But if you prefer to stay close by, don't worry. All around, you'll find a vibrant shopping area, full of restaurants and atmosphere. And if you're a football fan, you'll only have to walk a little over a quarter of an hour to get to the RCDE Stadium, the modern stadium where Real Club Deportivo Espanyol plays. 
After a day of sightseeing or meetings and work in Barcelona, it's no wonder you want to rest. That's what our rooms are for. 78, in total. Modern, bright and fully equipped, they will even please your pet. Because yes, we are pet-friendly here and you will be more than welcome.
Find your room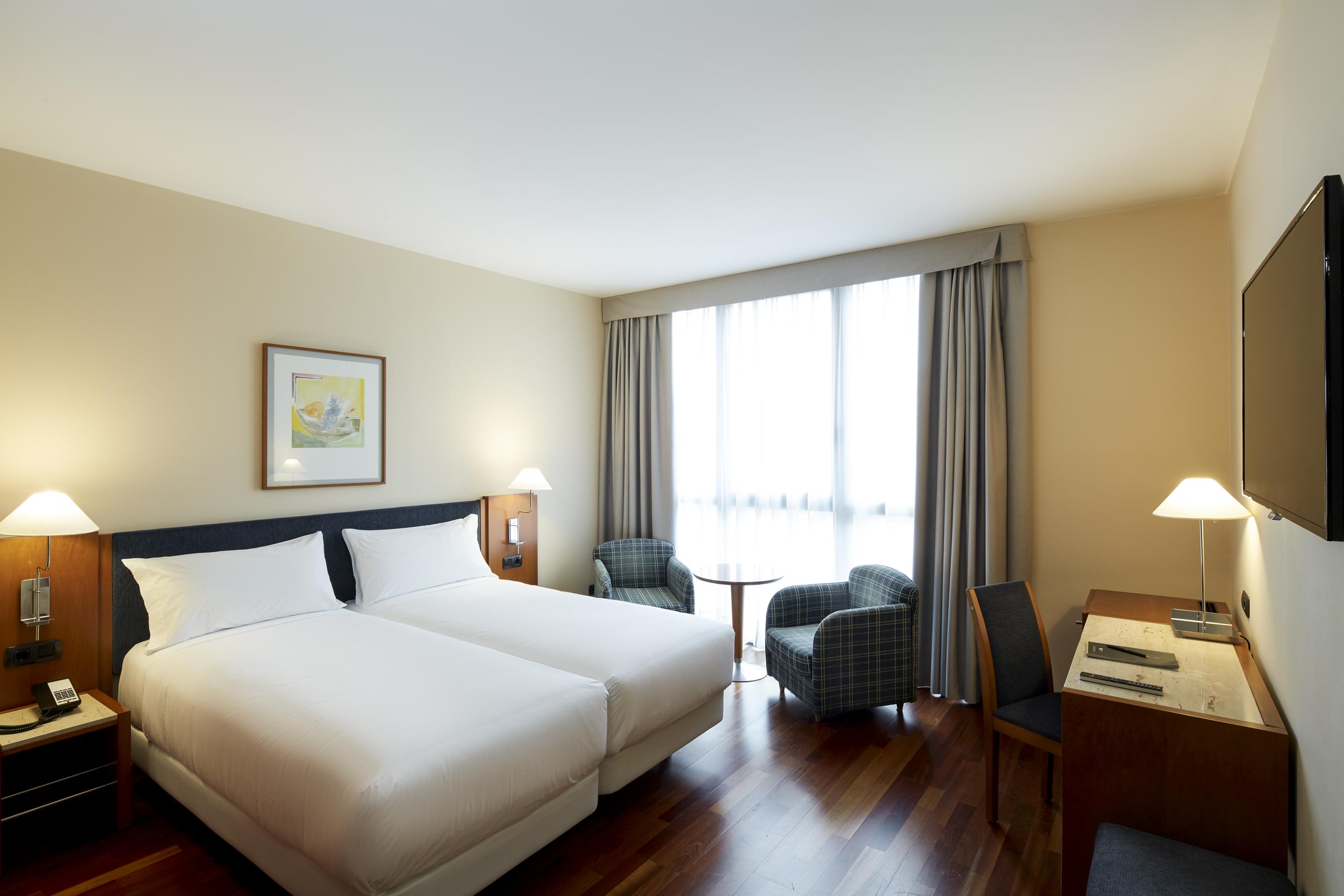 Classic Room
In our Classic  room you can enjoy a spacious room with natural light and relaxing views of our outdoor garden. But don't just gaze in rapt contemplation and come down and enjoy our swimming pool.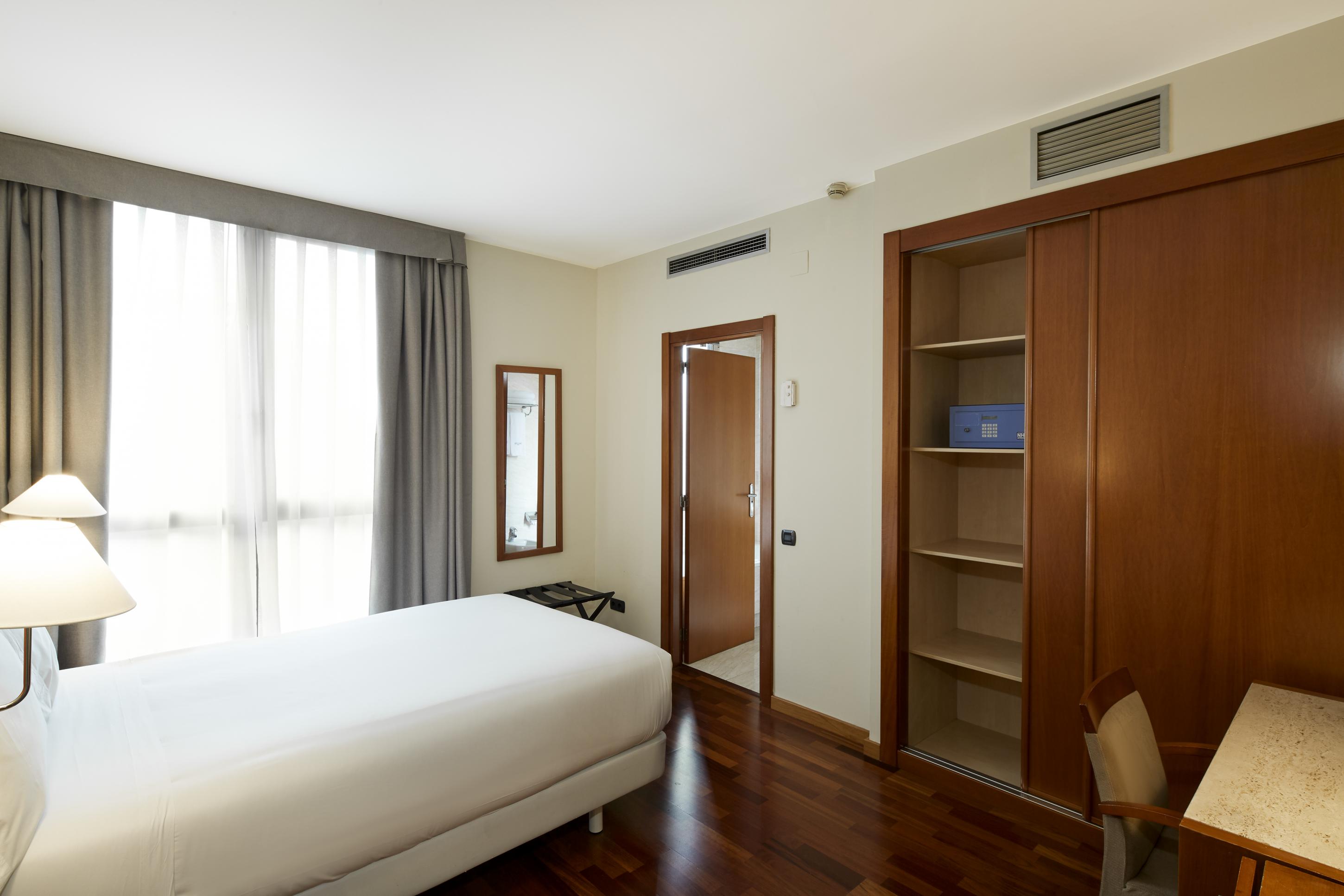 Family Twin
Barcelona is a perfect destination for the whole family. For this reason, we offer you our Family room. And we can let you have a cushion for your pet! 
Complies with Local/State/Federal fire laws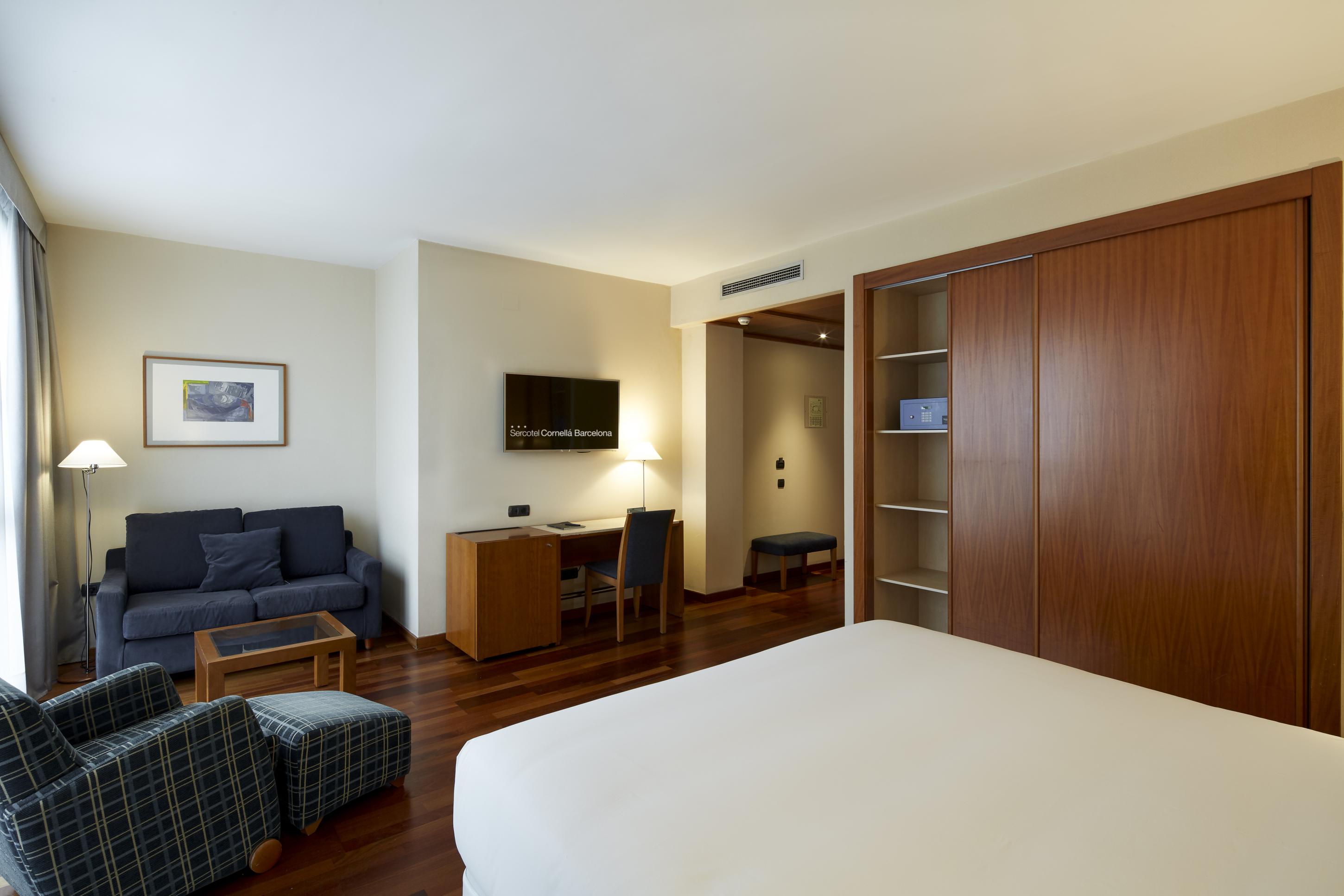 Junior Suite
Do you want to enjoy an elegant and spacious room with an integrated living room? For this we recommend you to try our Junior Suite. Comfort, privacy and the perfect place to rest after an exciting day in Barcelona.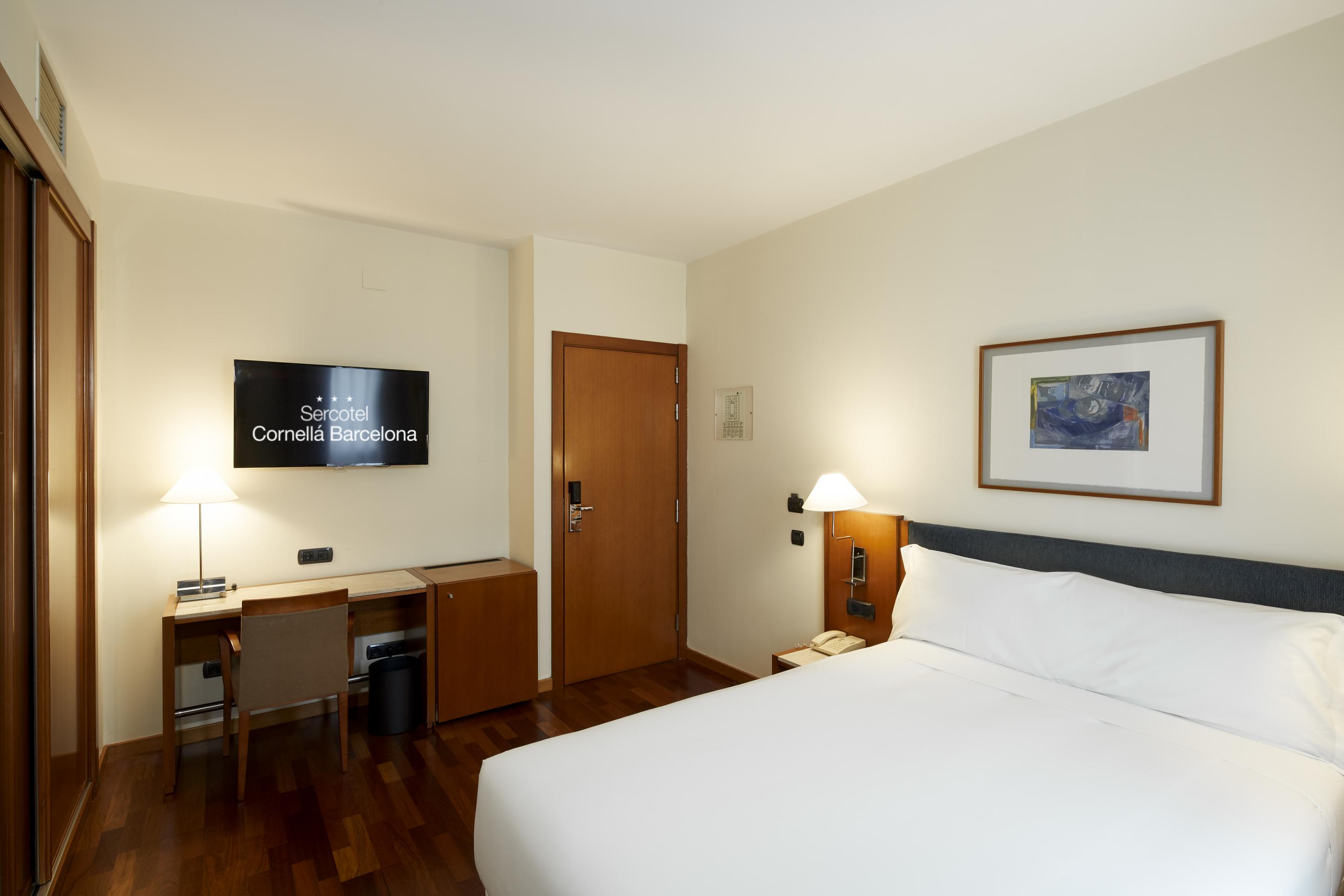 Superior Room
Preparing a romantic getaway in Barcelona? Our Superior room can be your ideal home. Take a relaxing bath and if you don't feel like going out, order something to eat from our room service. Because yes, life is there to be enjoyed. 
Show more
Meeting rooms
FACILITIES
Flexible spaces in the best locations.
PEOPLE
Tailor each space to the needs of your event.
SQUARE METRES
Rooms for holding your social event, convention or meeting in.