Badajoz, Spain
Sercotel Gran Hotel Zurbarán
Search your hotel or destination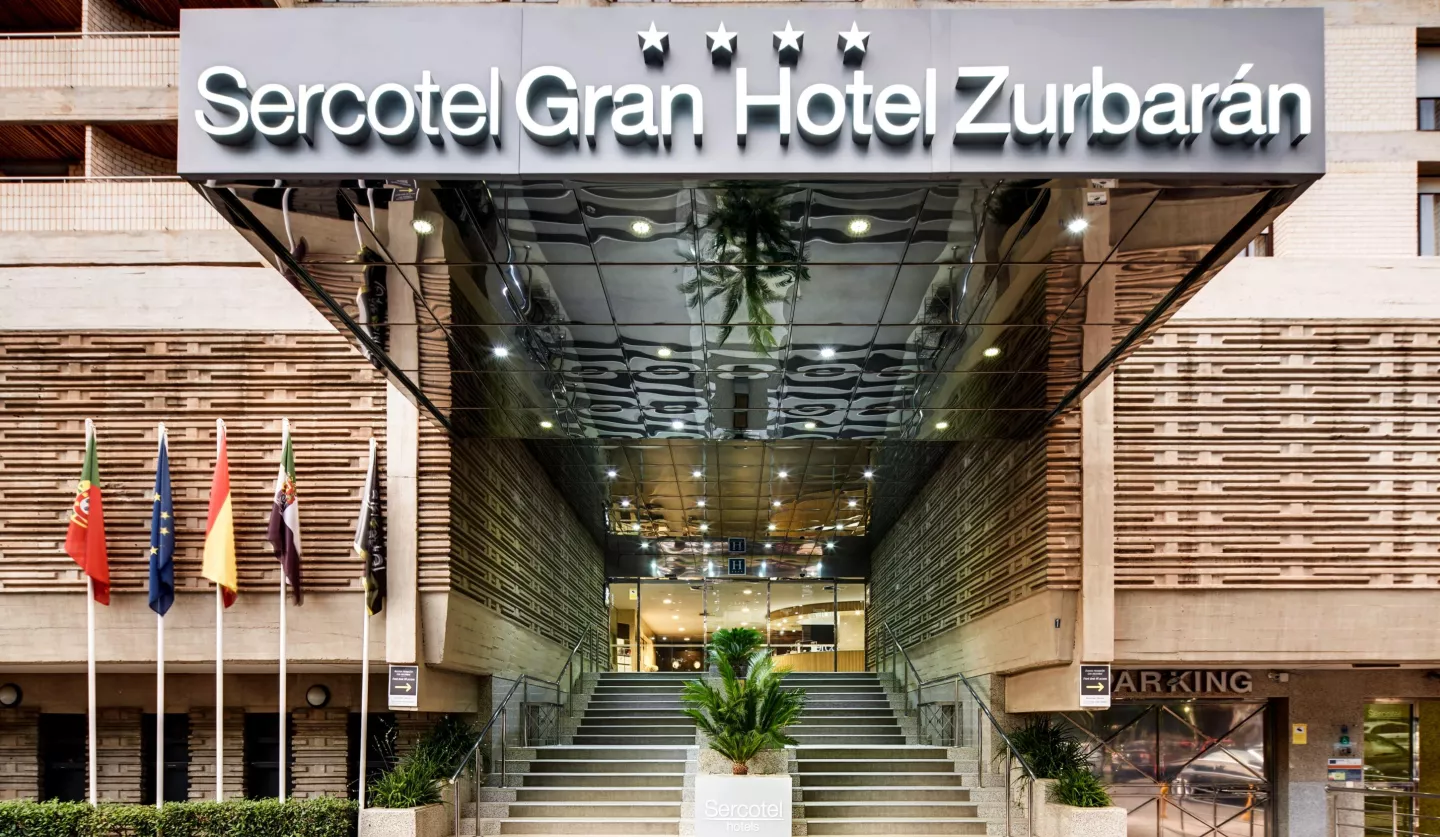 Quality relaxation on the banks of the Guadiana River
Badajoz is a land of spectacular Iberian cured meats, a great monumental heritage, vibrant fiestas and a friendly and hospitable people like no other. That, kindness and hospitality, is what you will find when you stay at our Sercotel Gran Hotel Zurbarán.  
Our 4-star hotel is located about 10 minutes' walk from the impressive historic centre of Badajoz and just a short stroll from the waters of the Guadiana River, which has given life to the city since time immemorial.  
A stroll along the riverbank sounds like a good plan, but it sounds much better to go for a walk or a run in the beautiful Castelar Park. As simple as leaving the Gran Hotel Zurbarán and crossing the street. The park is now all yours.  
However, if you are more into indoor sports, you can always go to our gym where you can choose the machine that best suits your routine.   
Make yourself hungry, because delicious gastronomic temptations await you at the table of our Castelar Uno restaurant. Our excellent chefs work magic in the kitchen, creating tasty dishes from Extremadura, Mediterranean and international cuisine. 
At the Sercotel Zurbarán Badajoz we are all about enjoyment, but we understand that the reason that has brought you here may be work-related. No problem. Tell us what you need and we'll have it ready for you.  
In fact, we would like to tell you that our hotel has several meeting rooms, with different capacities, which offer all the necessary facilities to host all kinds of corporate meetings. From shareholder meetings to product launches, from team building activities to talks and conferences.  
In addition, our Sercotel Gran Hotel Zurbarán is less than 500 metres from the Badajoz Conference Centre and a 25-minute walk from the exhibition centre. The city's train station, the main route to the rest of the country, is one kilometre away. 
Whatever the reason for your trip, when it's time to relax, our 111 rooms will welcome you as a haven of peace and comfort. The rooms are all exterior and bathed in natural light, and we could well say that their beds are worthy of the kings and queens of yesteryear.  
In them you can recover your energy while your electric car recharges its battery in the chargers that we offer in our car park of the Gran Hotel Zurbarán Badajoz. 
We are sure you'd love to be able to enjoy all this with your pet. Well, here you can! You will be more than welcome because at the Sercotel Gran Hotel Zurbarán we know that happiness always tastes better if it is shared.
Find your room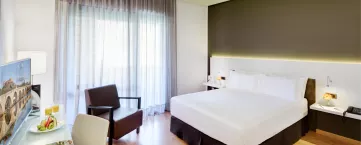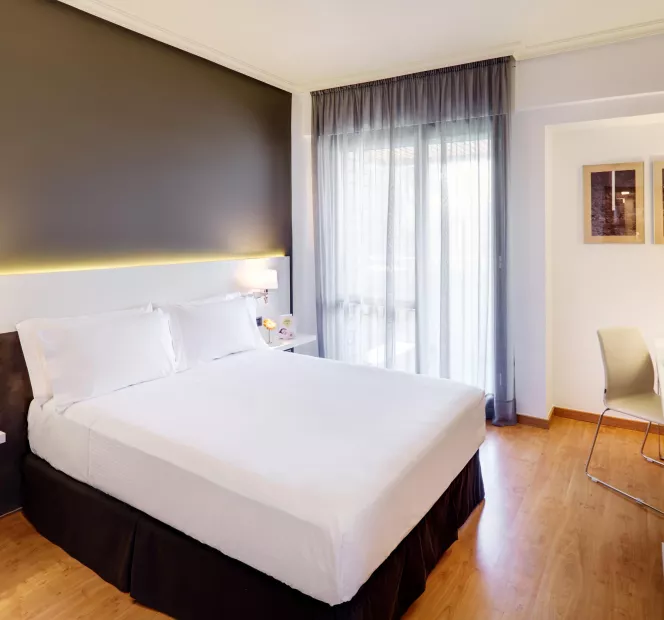 Classic Double
The modern Classic Double room of our Sercotel Gran Hotel Zurbarán is ideal for a couple or business trip to Badajoz. Enjoy a pleasant bubble bath after a long day and soak in the tranquillity of the surroundings.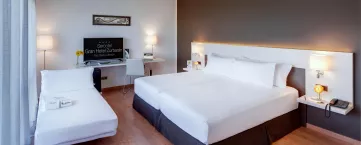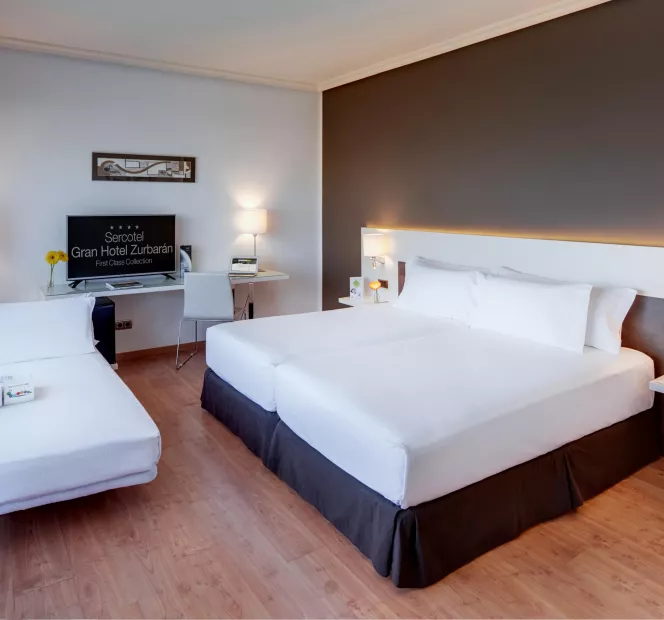 Classic Triple Twin
They say that happiness is always greater when it is shared. Therefore, you can travel with your family or group of friends and stay in our Classic Triple room, which has a comfortable extra bed. Fun is guaranteed and you will feel at home!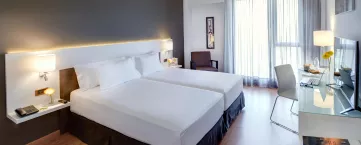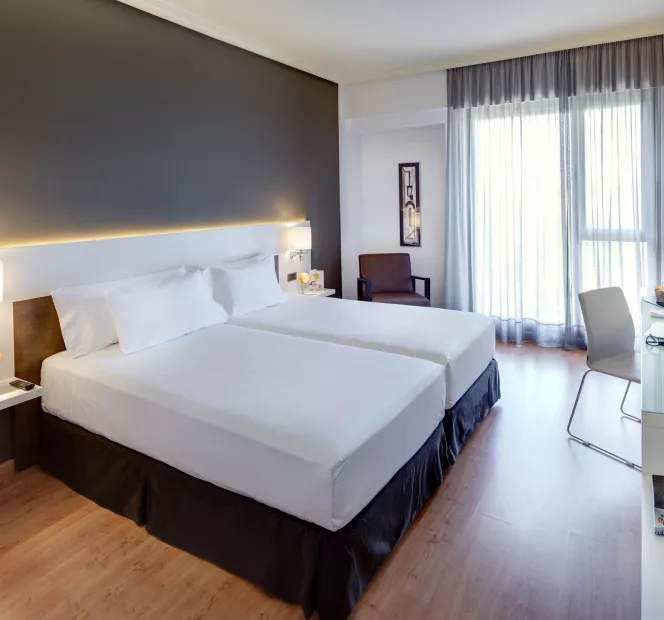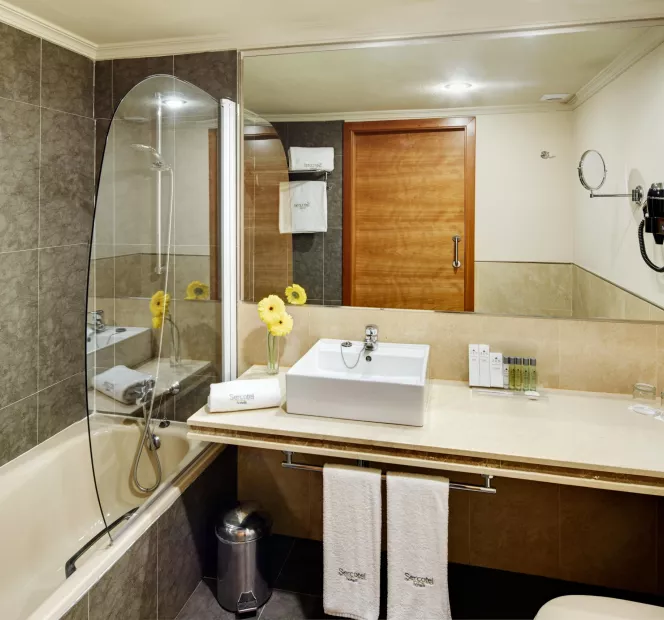 Classic Twin
With balconies overlooking Castelar Park, our Classic Twin rooms offer you a bright, cosy and spacious. Here you can have the perfect rest after a day of meetings or discovering Badajoz.


Complies with Local/State/Federal fire laws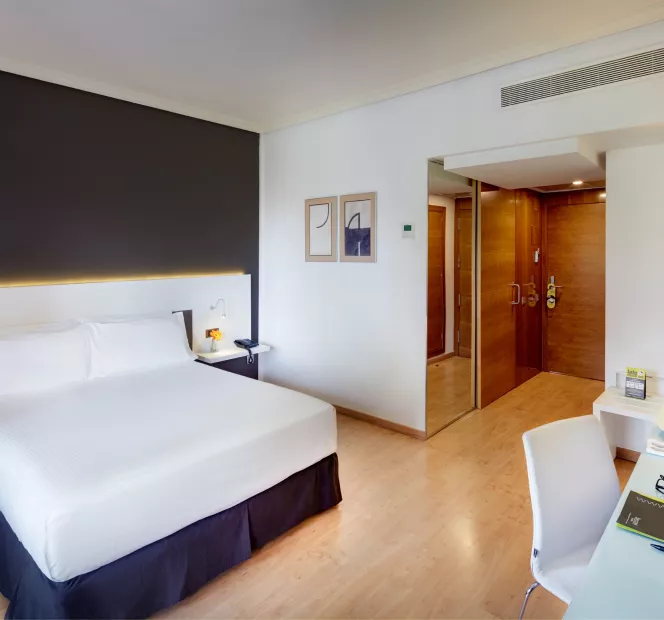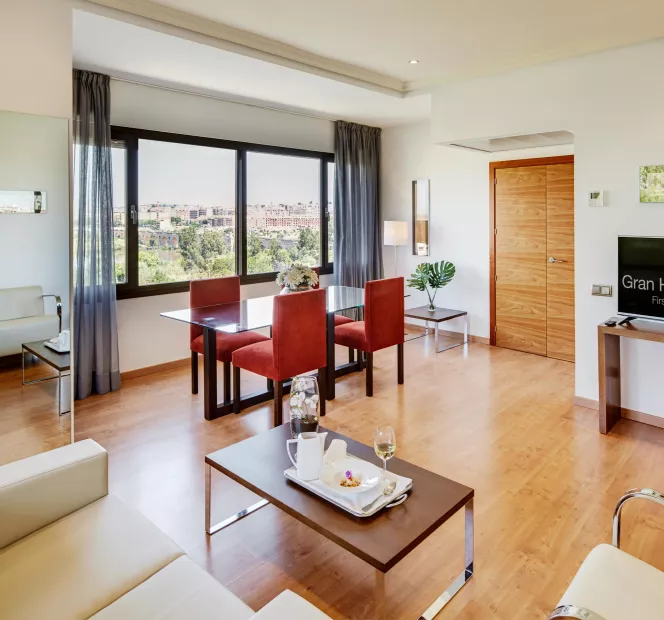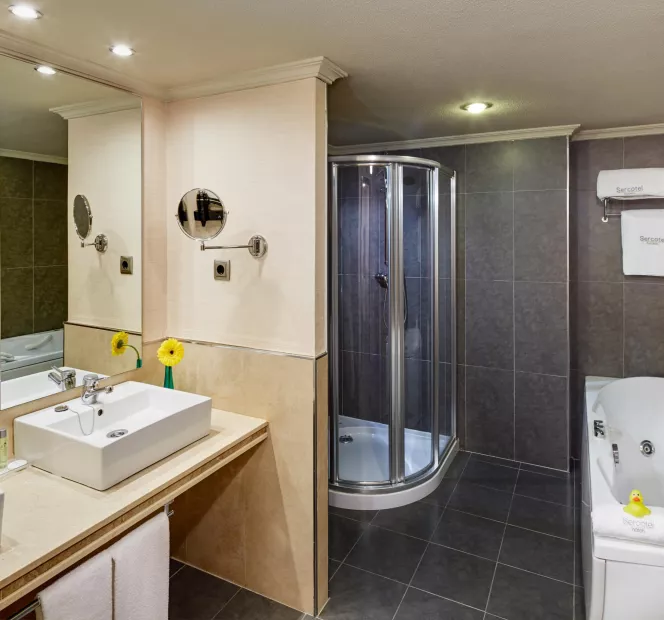 Junior Suite Double
Would you like to arrange a pleasant dinner or a small meeting with friends or work in your room at our Sercotel Gran Hotel Zurbarán? For this you can avail of the spacious living room offered by our exceptional Junior Suite.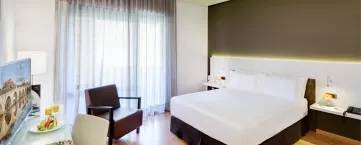 Superior Double
Looking for elegance and modernity in your getaway as a couple to Badajoz? Then you will feel that you have found what you were longing for when you stay in the Superior Double room of our Zurbarán Badajoz hotel. Now, simply let the sensations flow and enjoy.

Complies with Local/State/Federal fire laws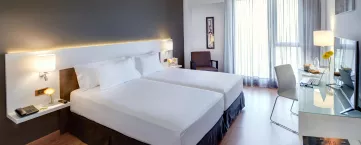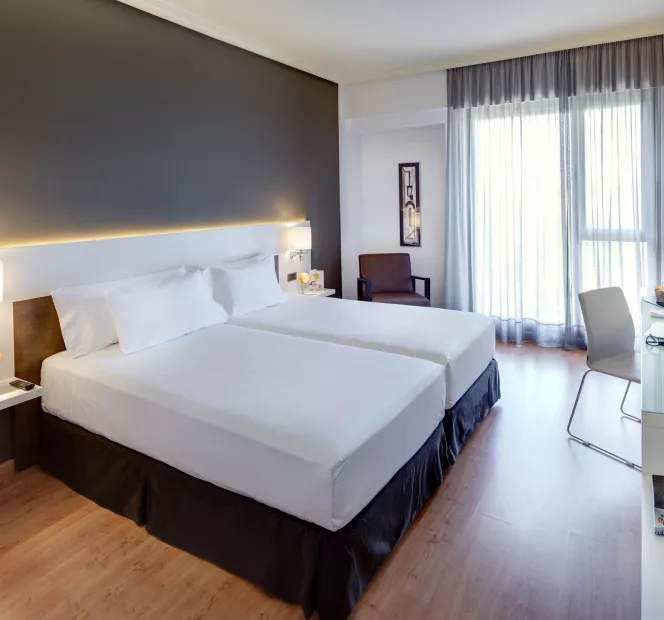 Superior Twin
Feel like a true king of Extremadura as you drift off to sleep and rest in the captivating beds of our Superior Twin room. With modern, minimalist furnishings, it is a room as noble as its occupant.

Complies with Local/State/Federal fire laws
Show more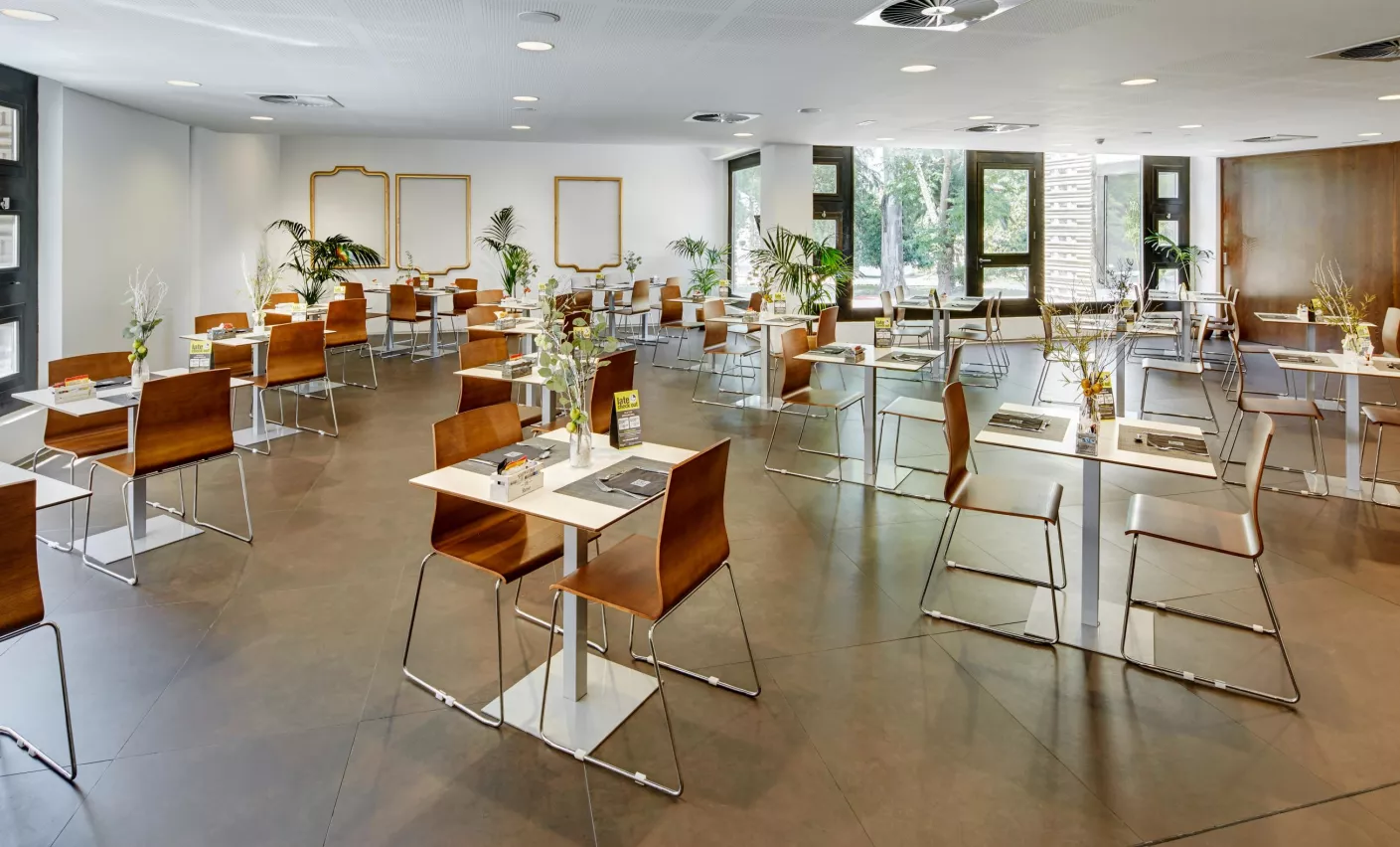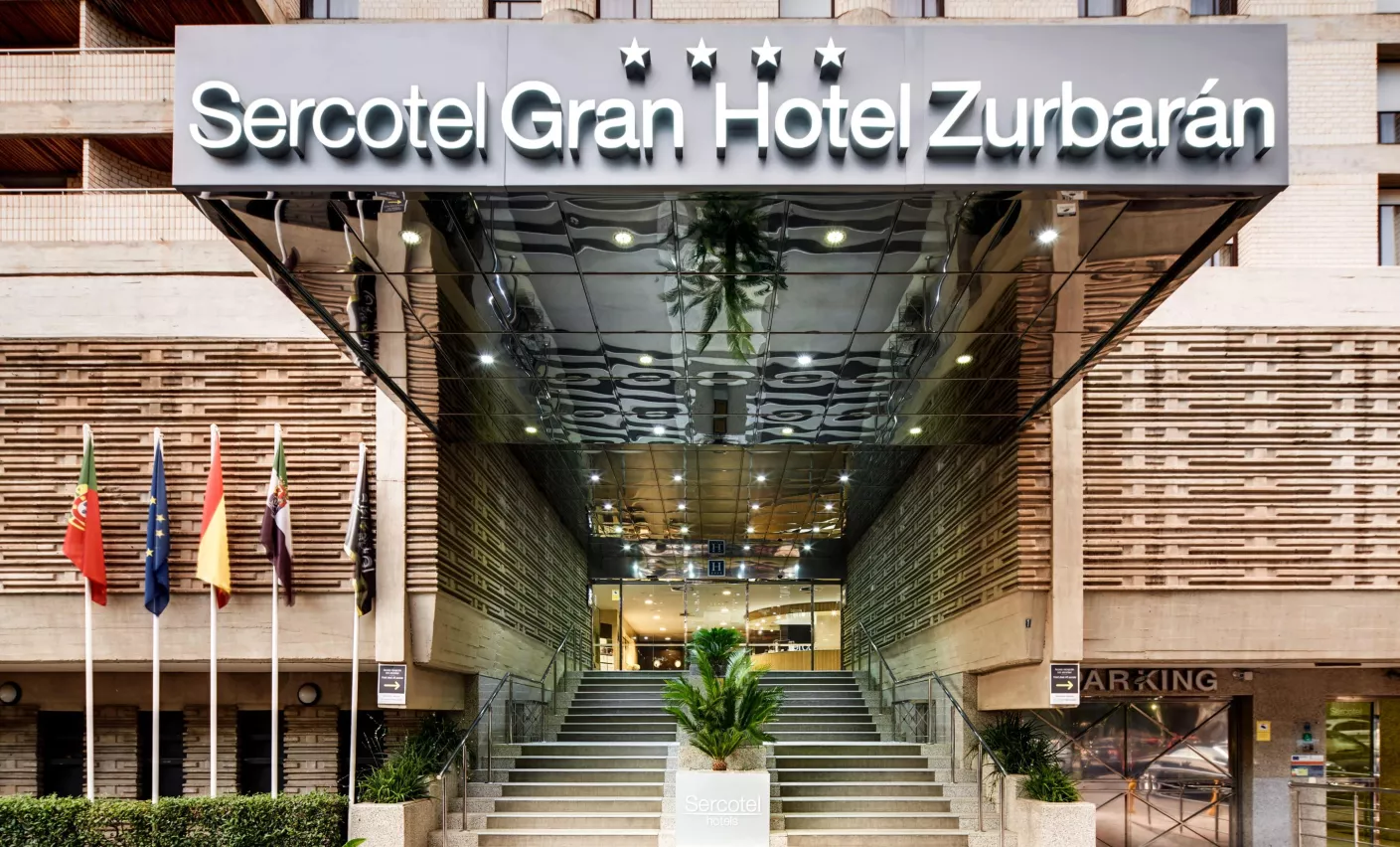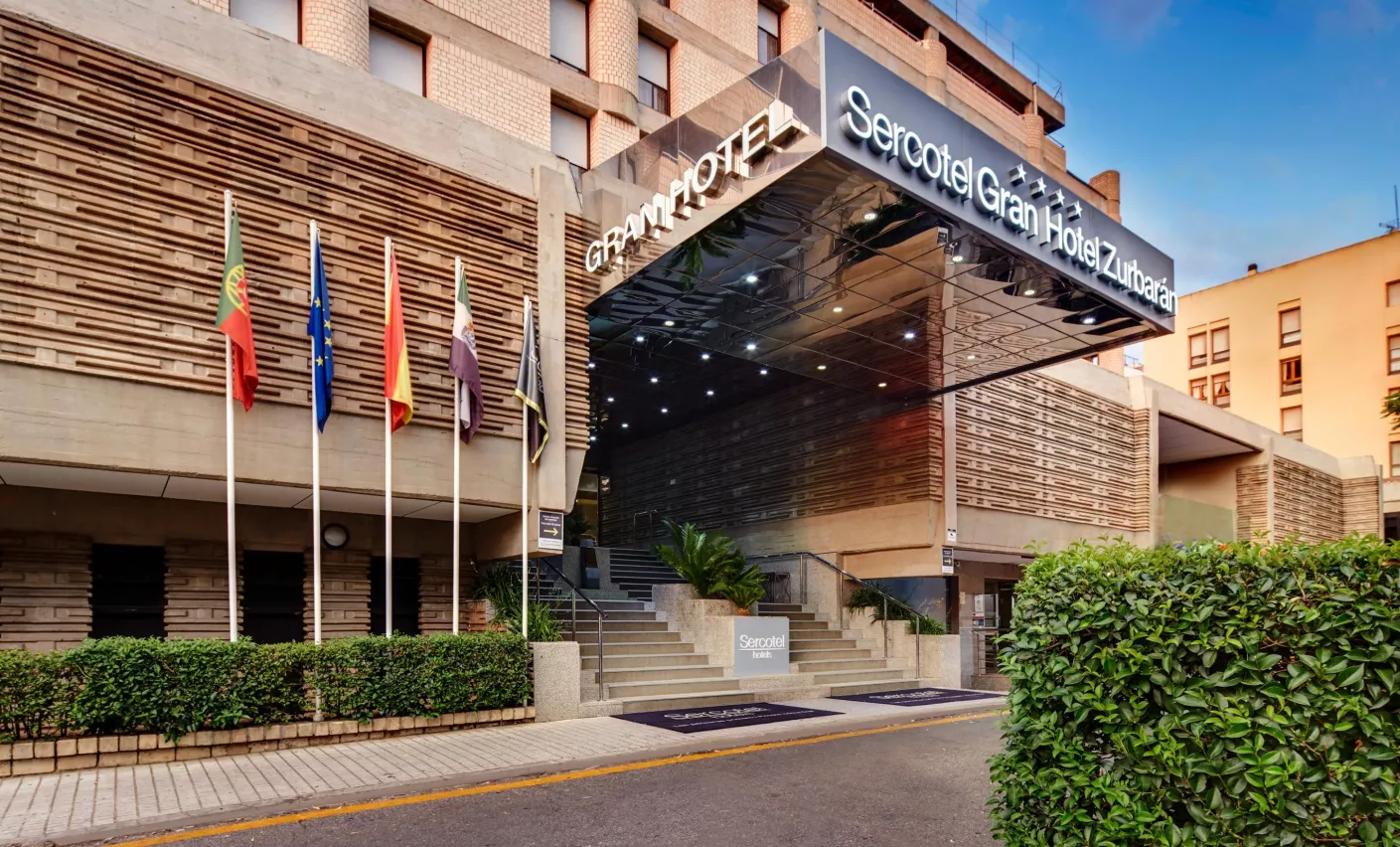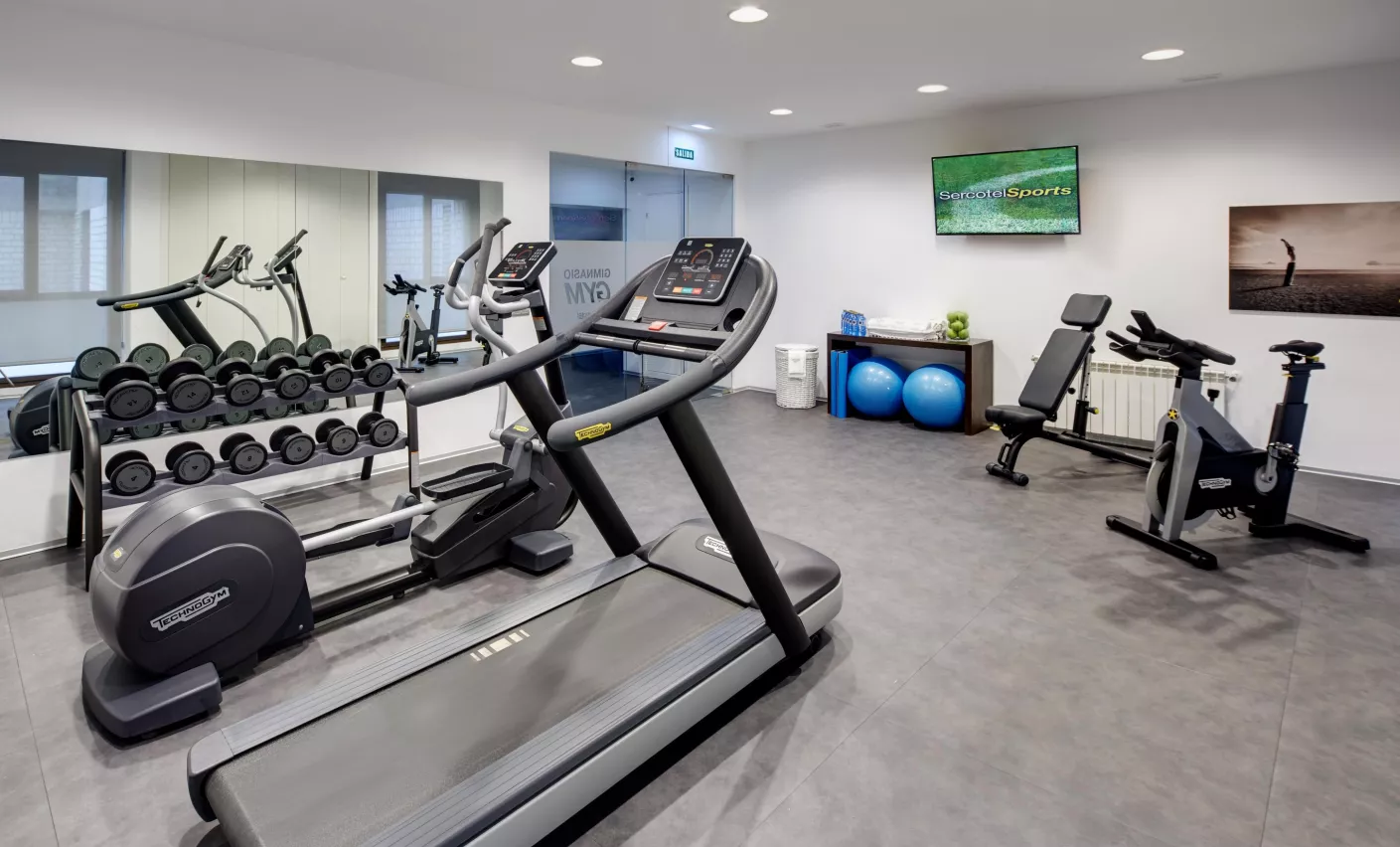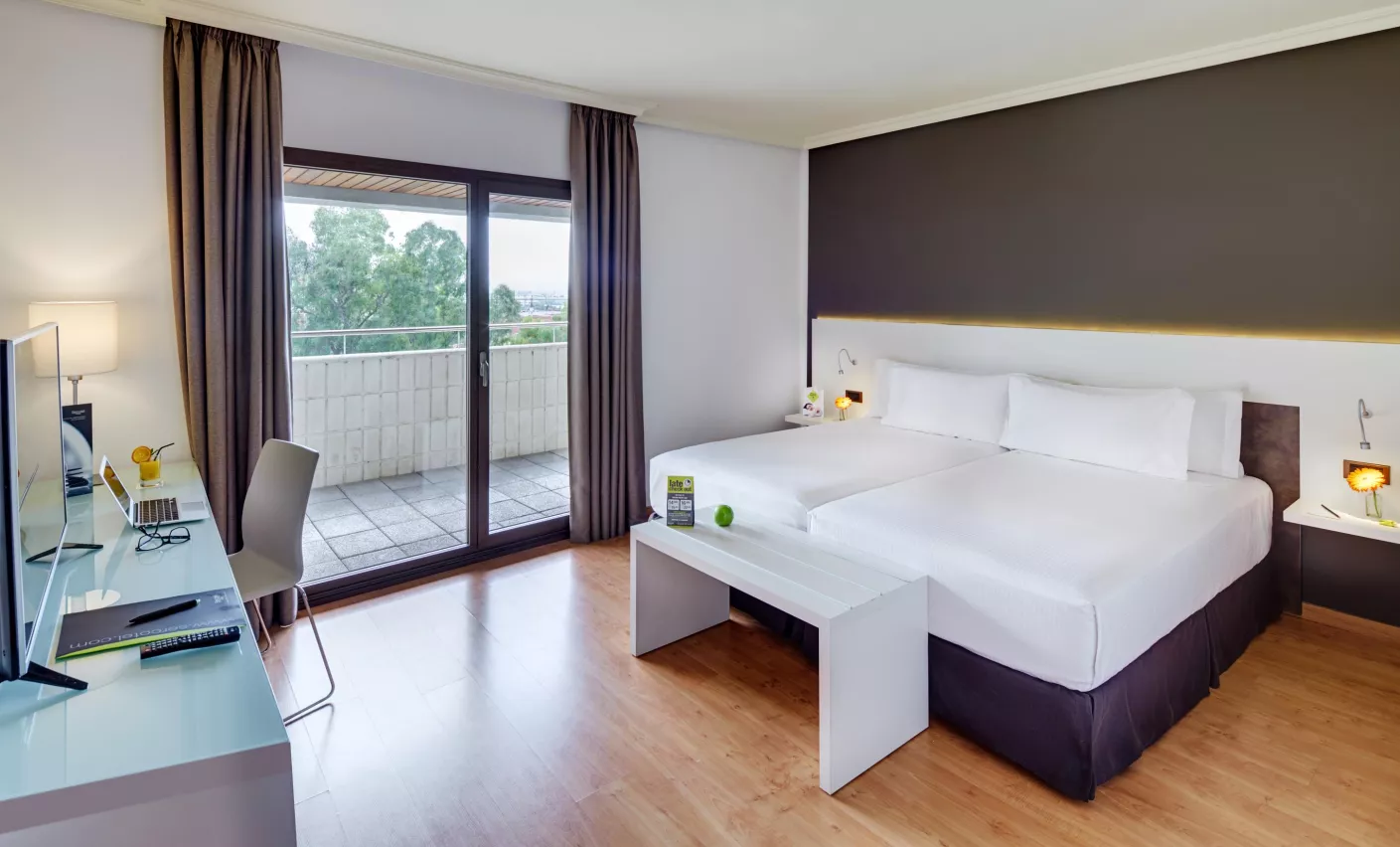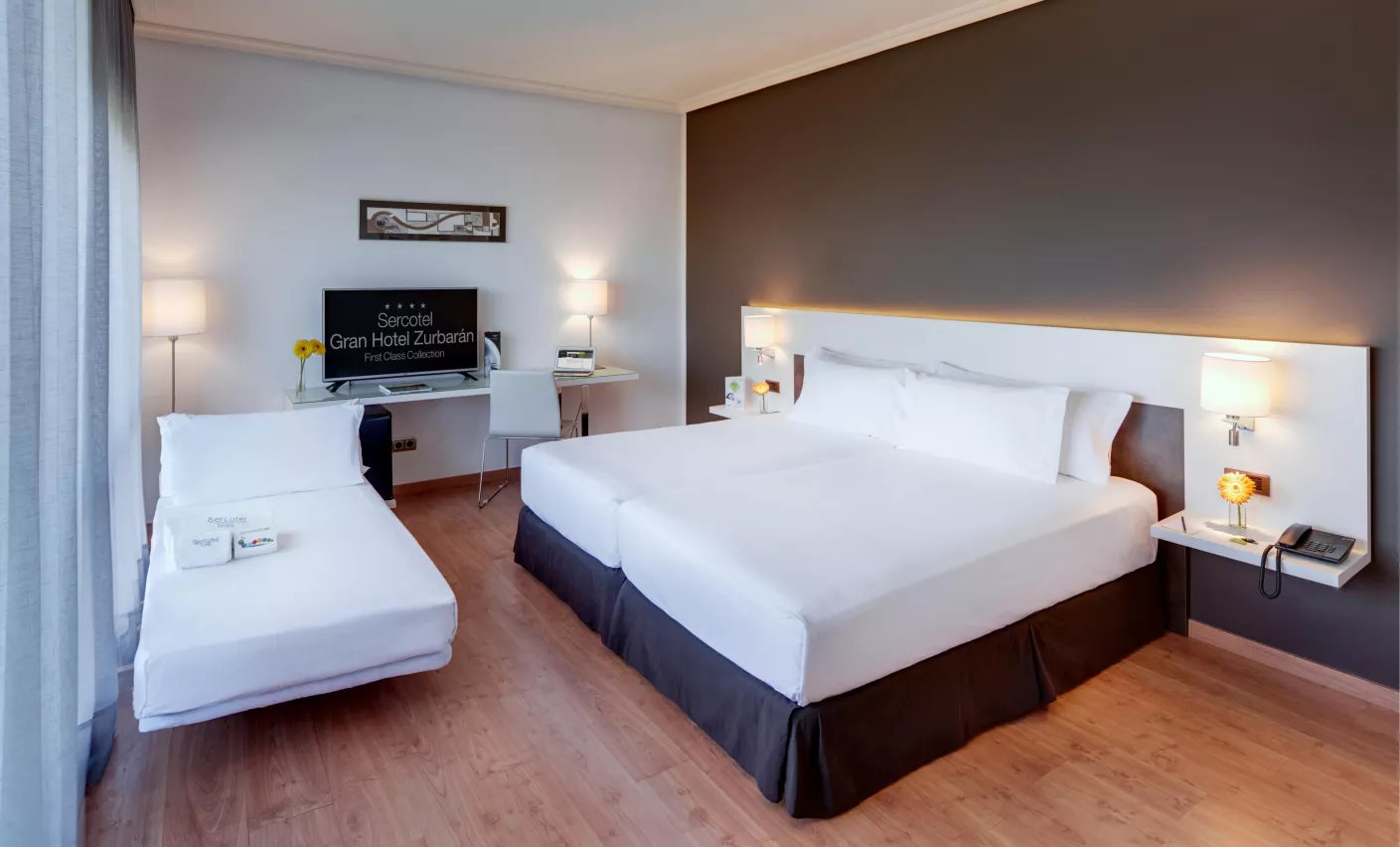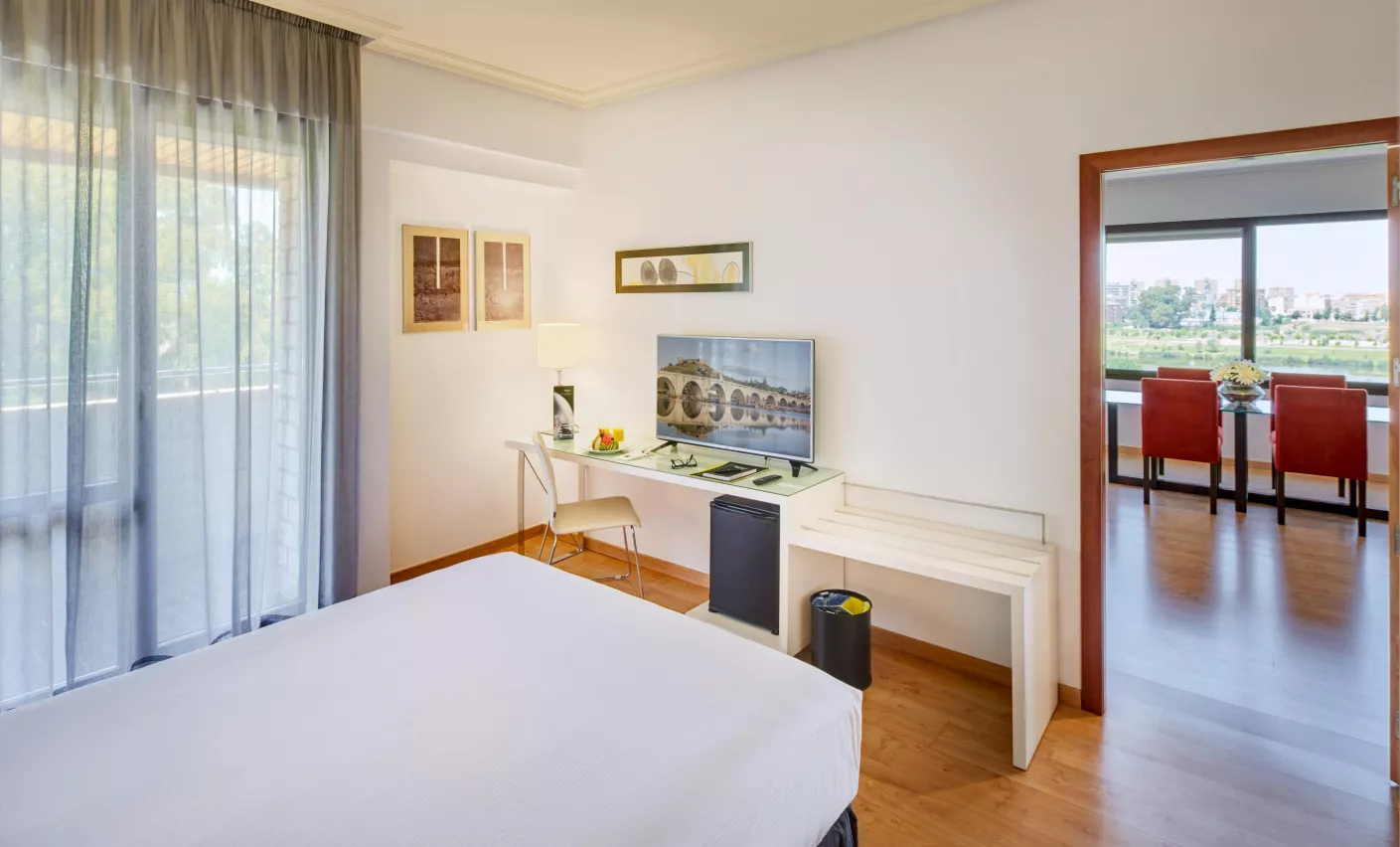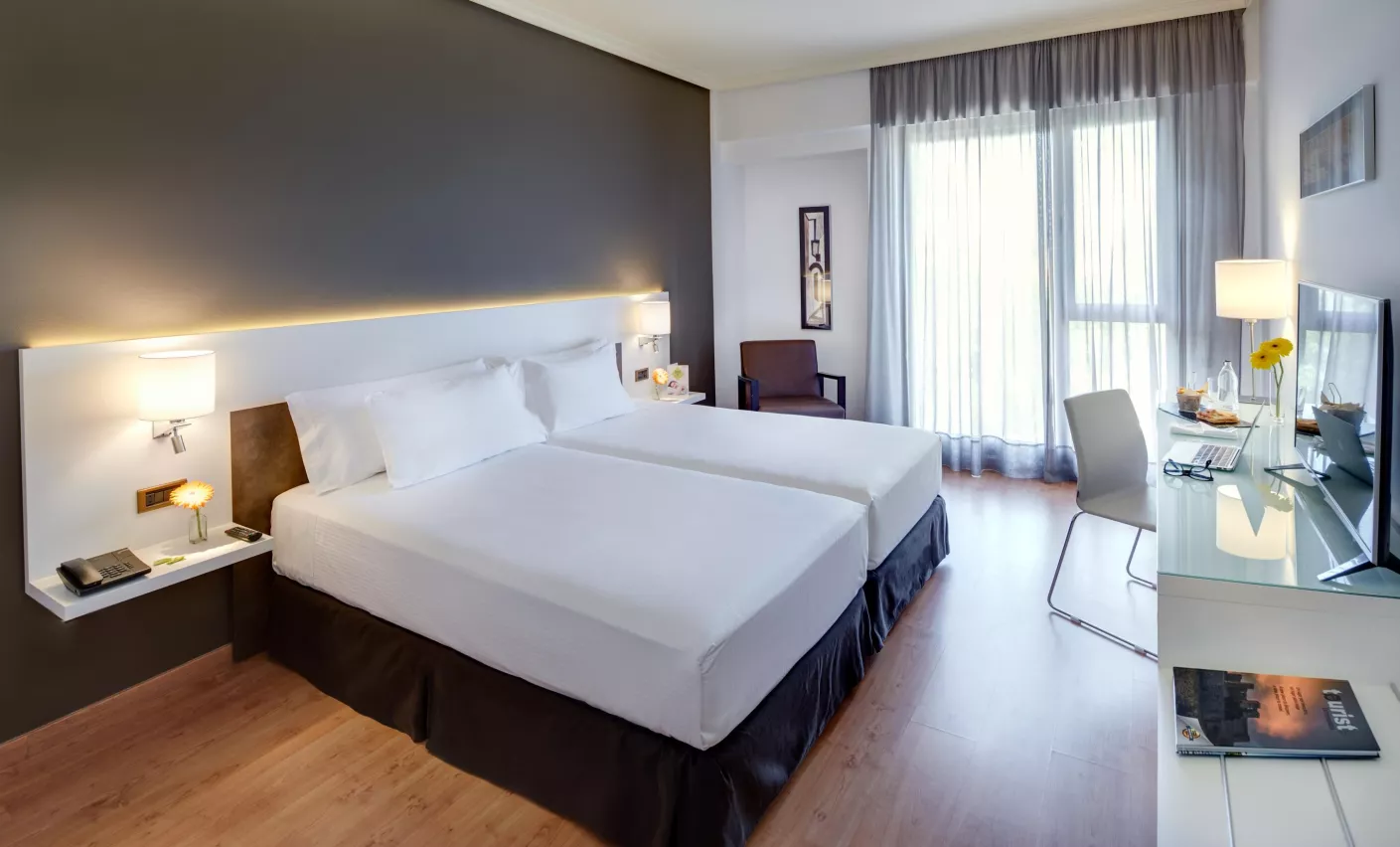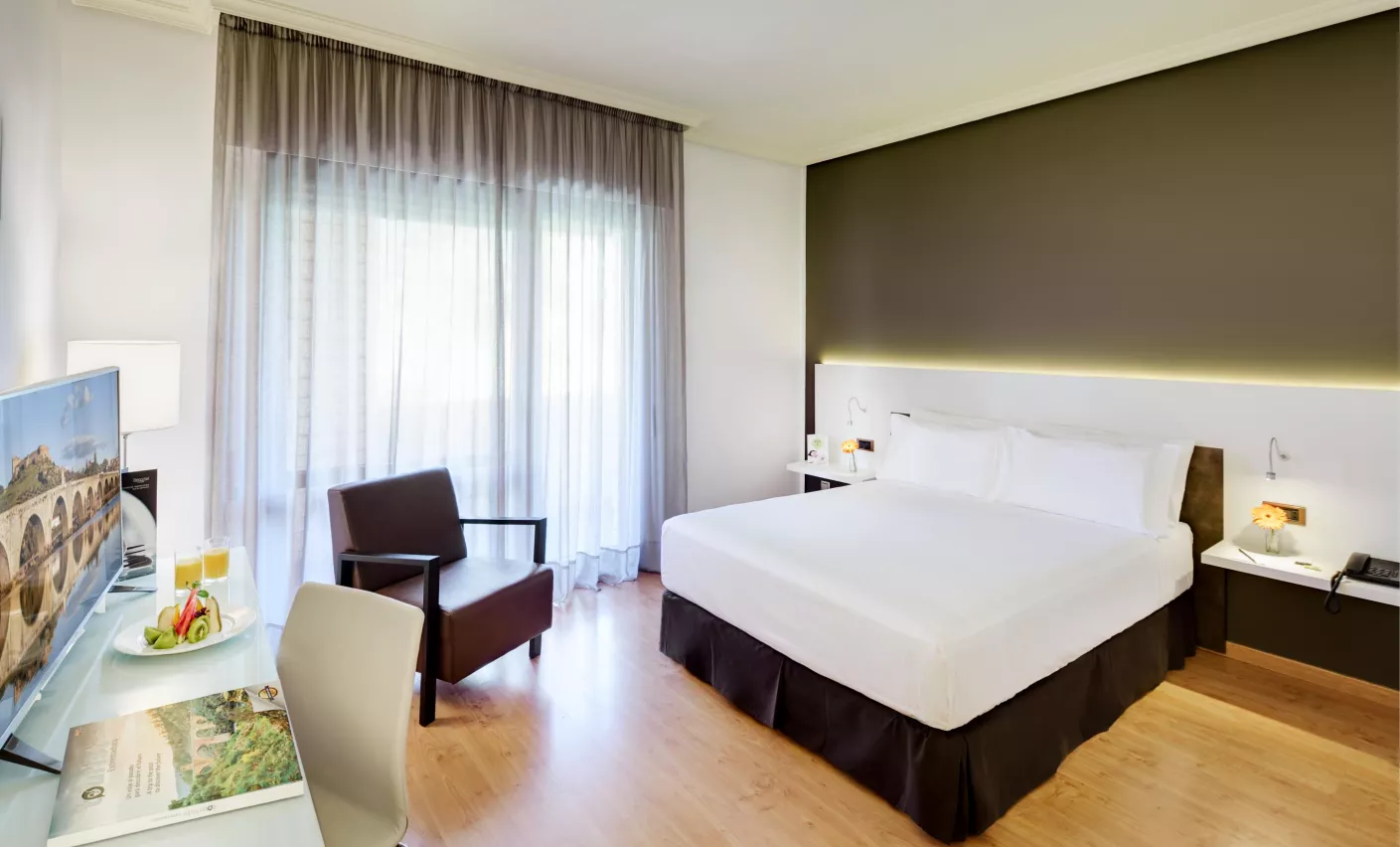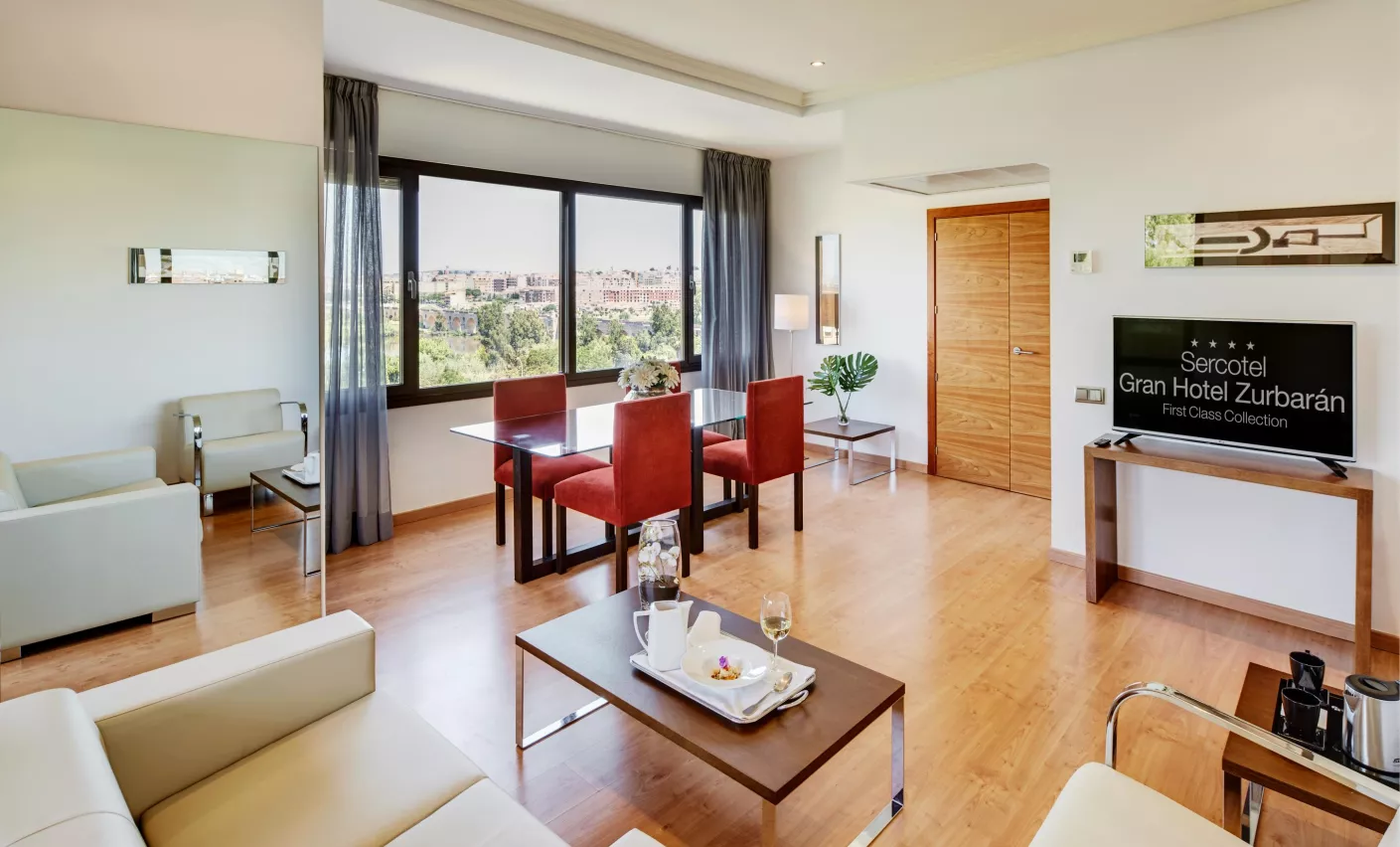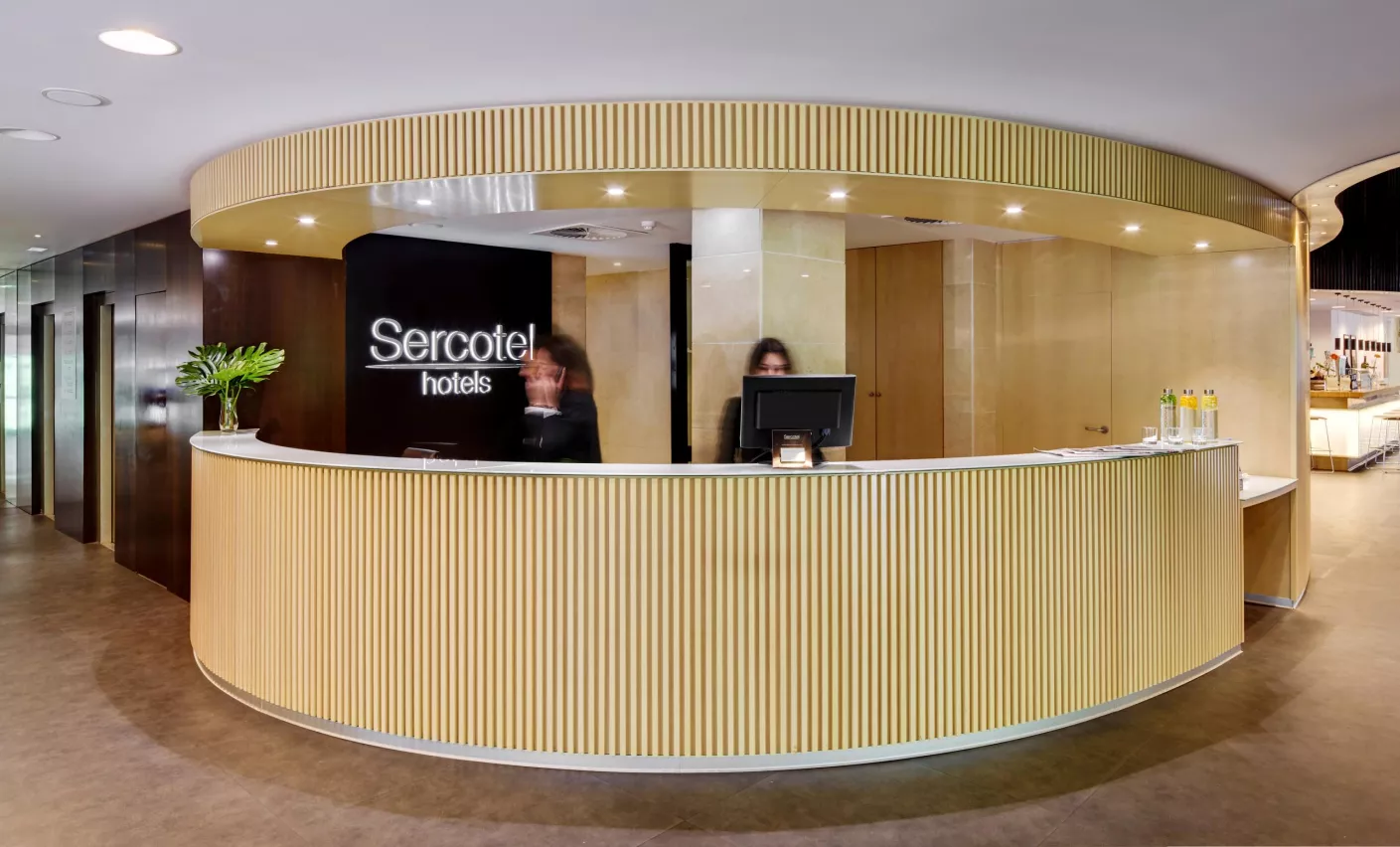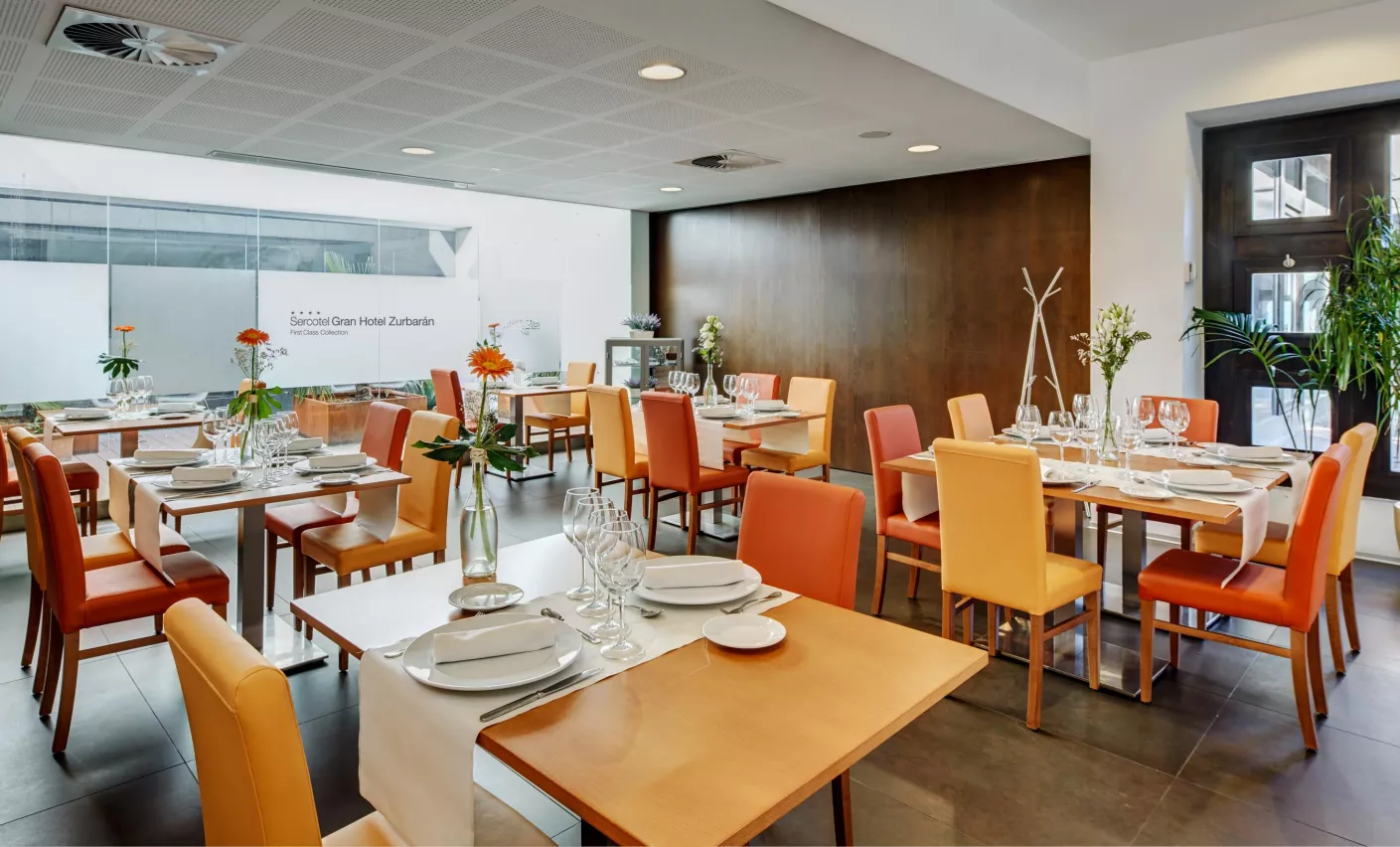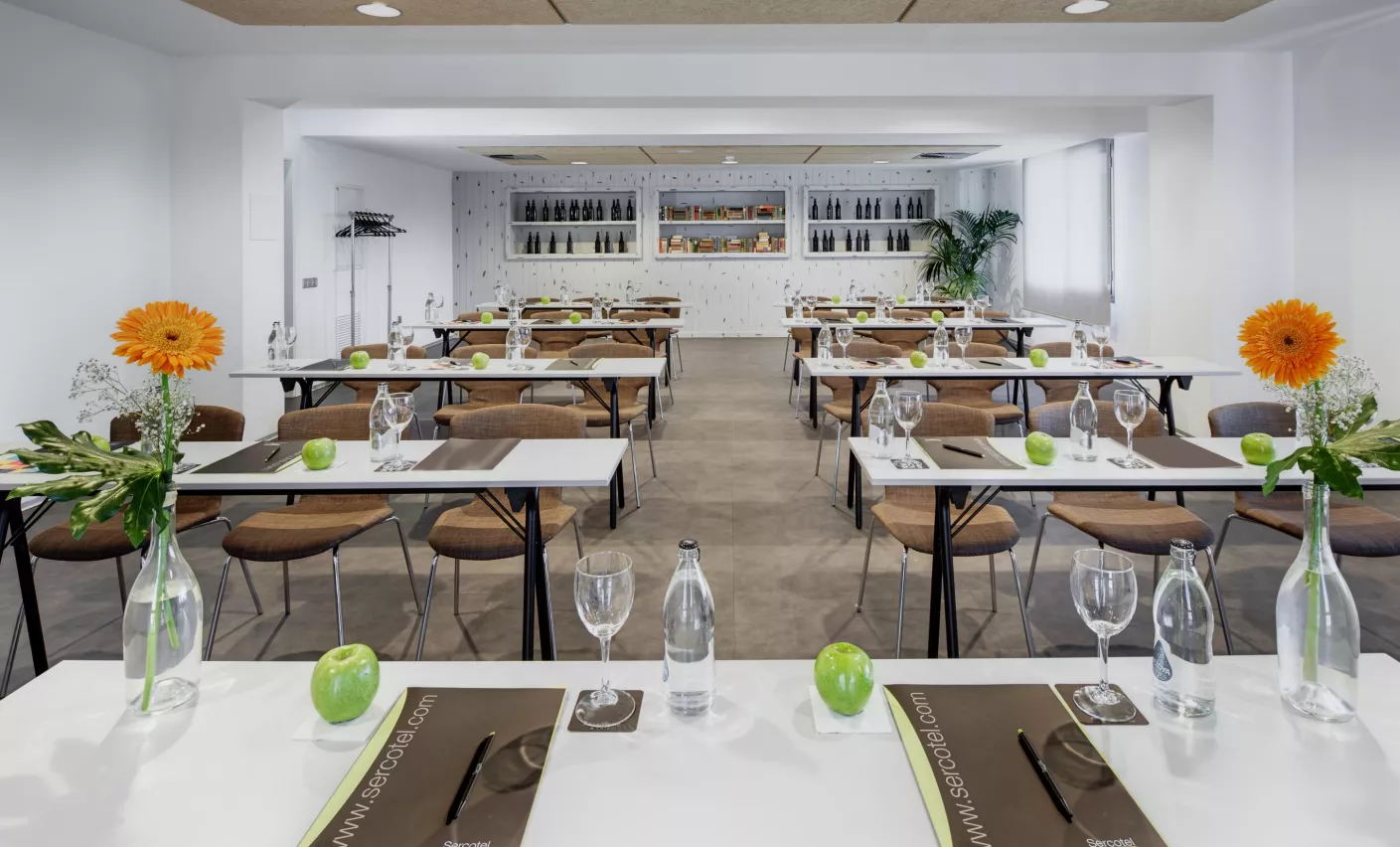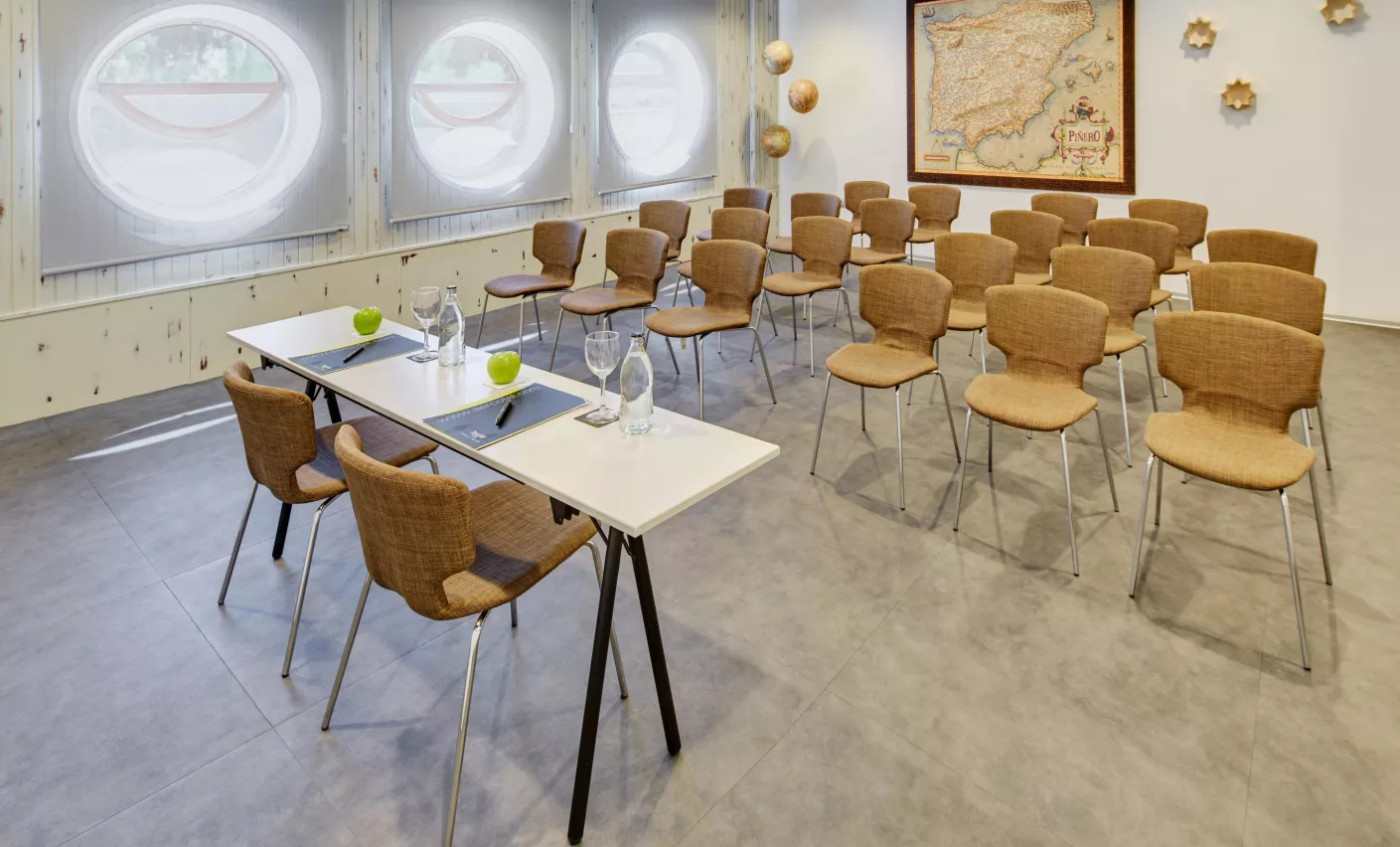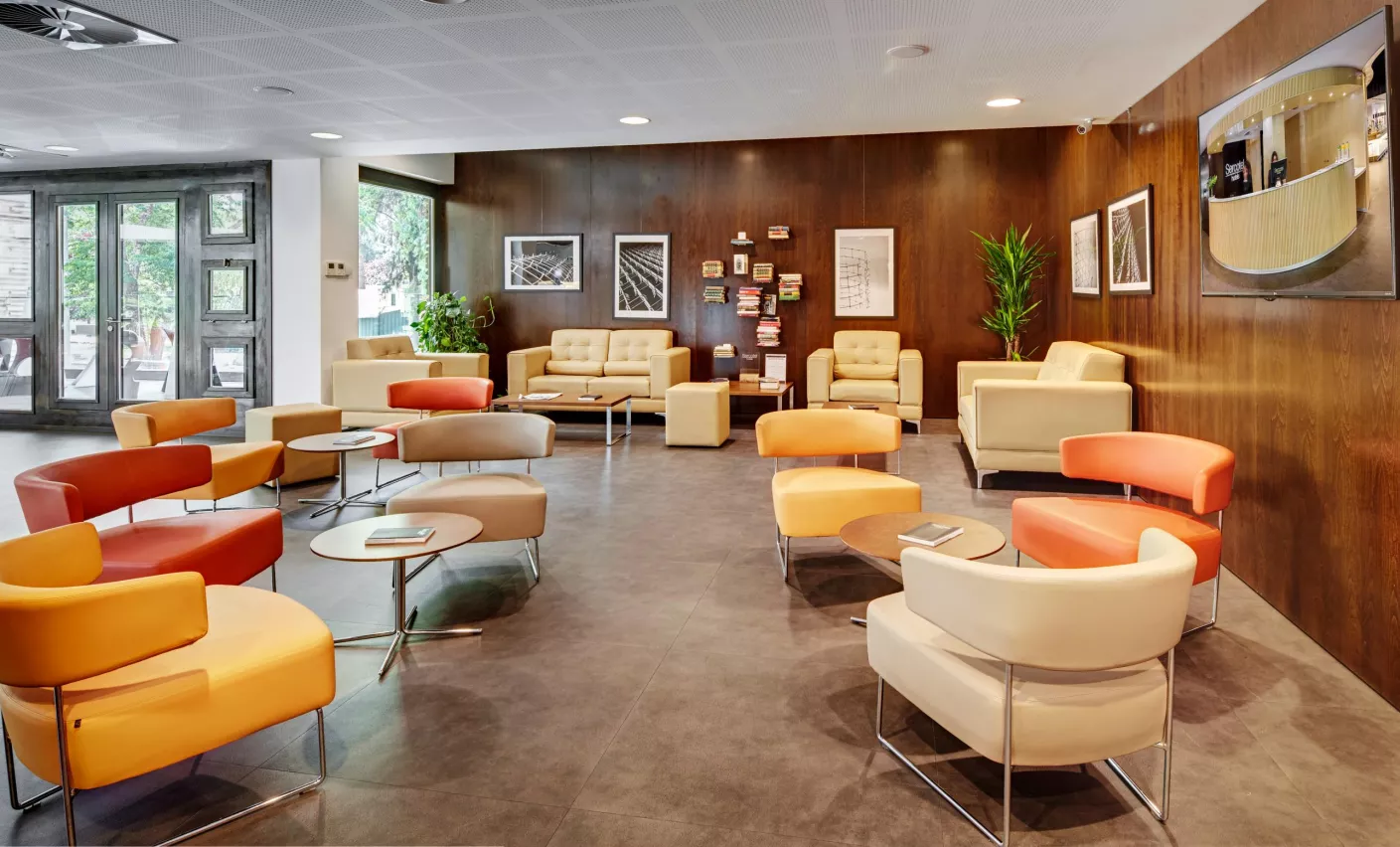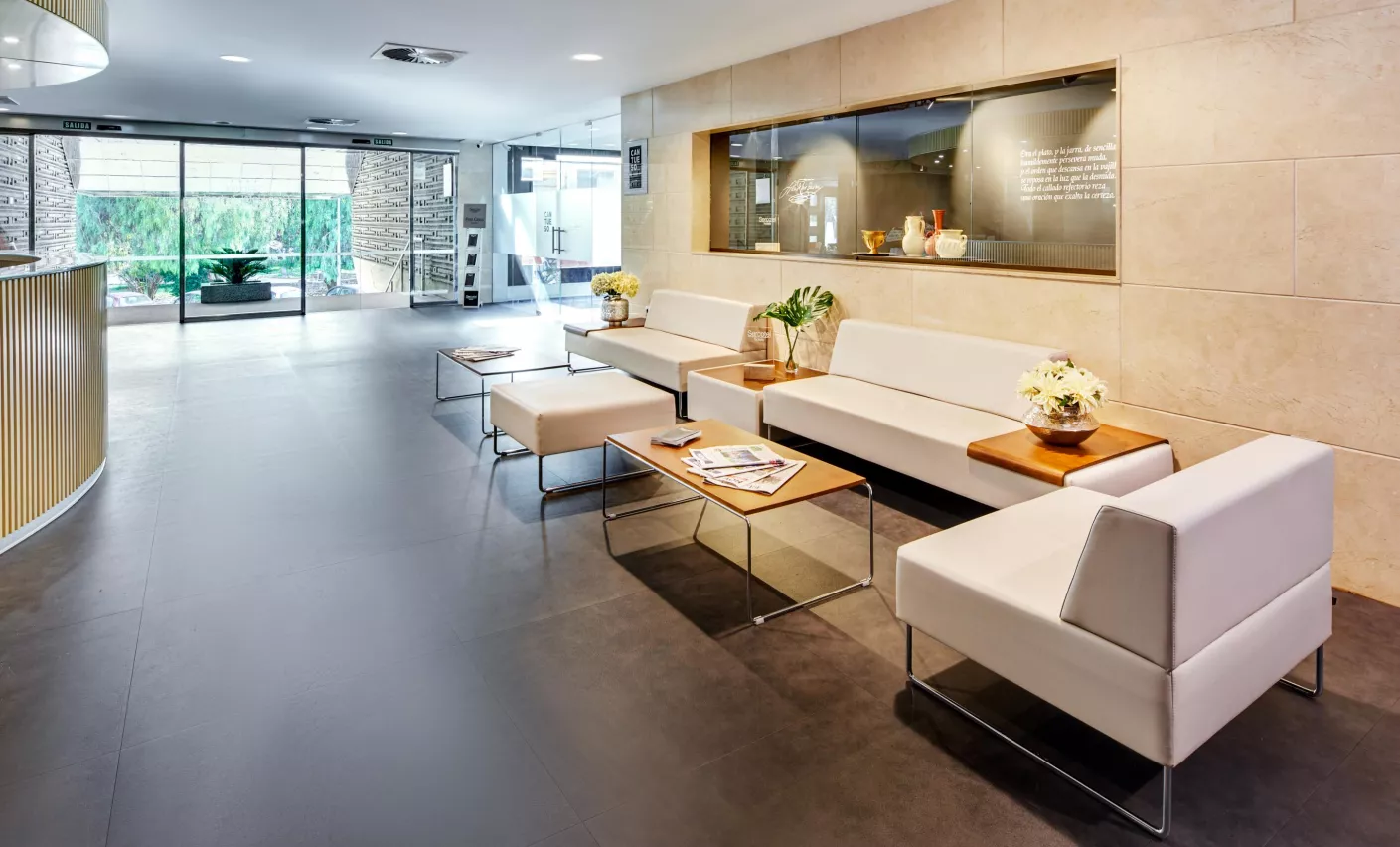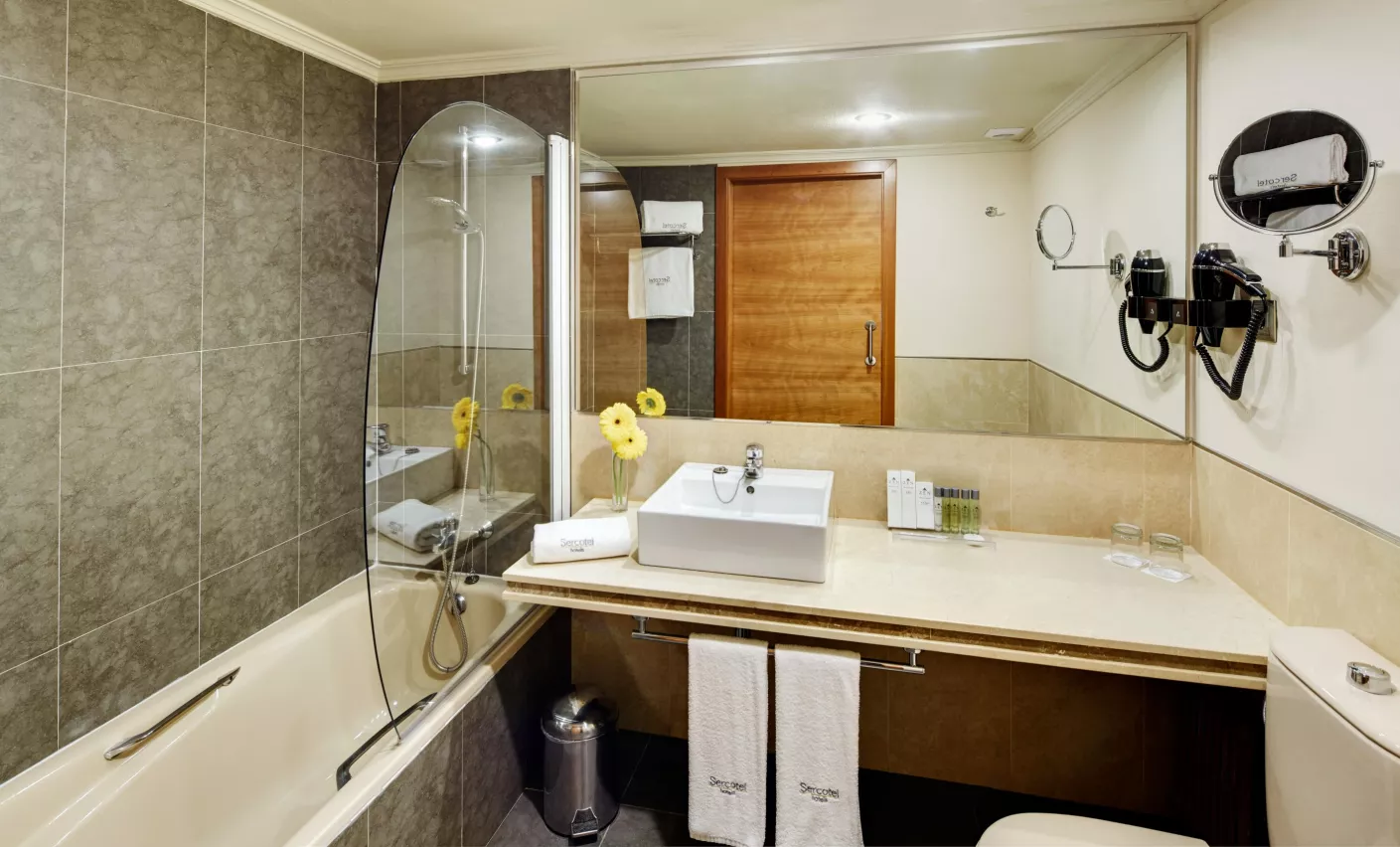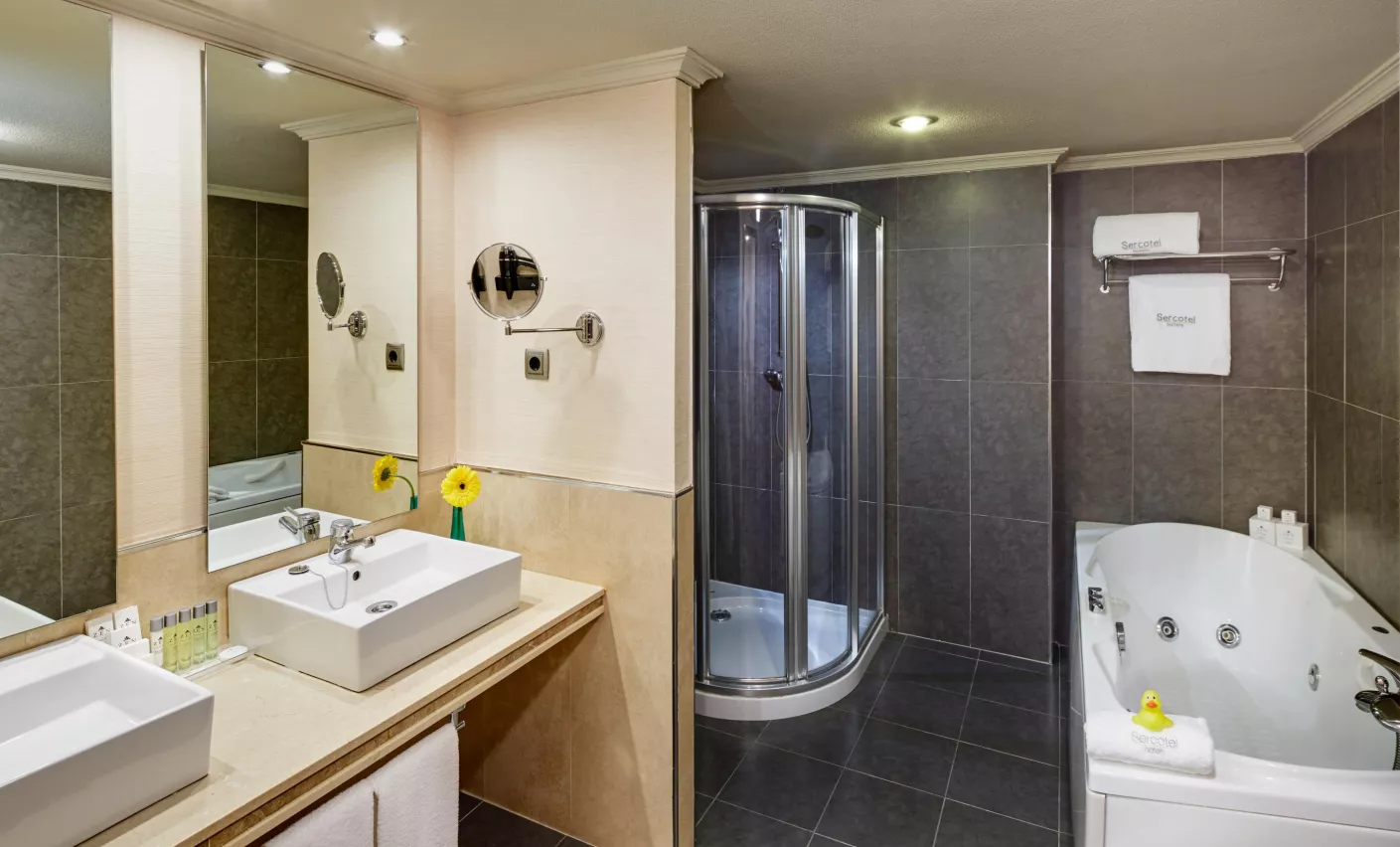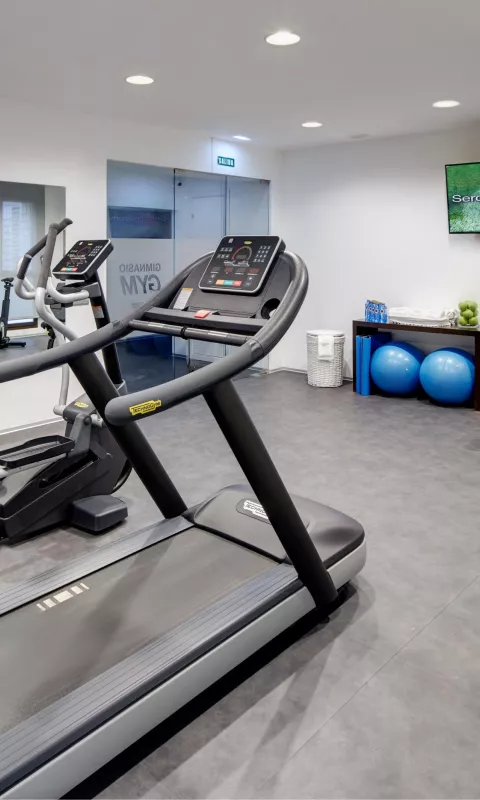 Gym
The Sercotel Gran Hotel Zurbarán has a gym so that guests can keep fit during their stay in Badajoz.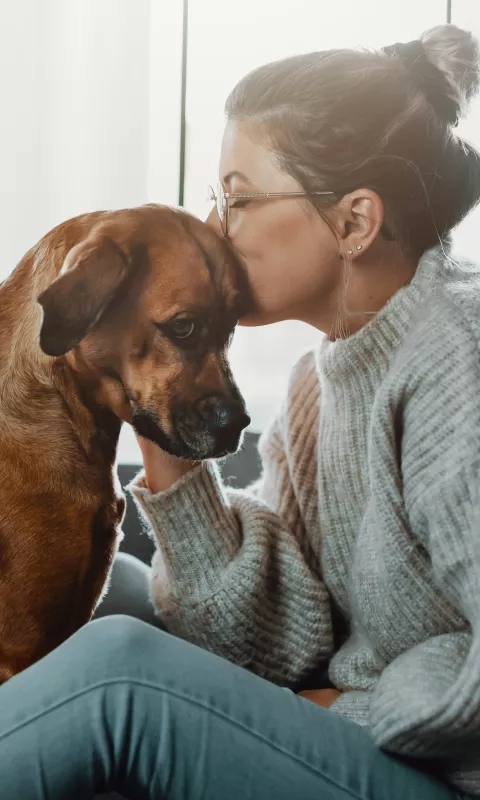 Key features
The Sercotel Gran Hotel Zurbarán, our hotel privilegedly located in the heart of Badajoz, has a wide variety of services and facilities to guarantee a comfortable stay for both leisure and business guests.
Meeting rooms
FACILITIES
Flexible spaces in the best locations.
PEOPLE
Tailor each space to the needs of your event.
SQUARE METRES
Rooms for holding your social event, convention or meeting in.

Regional development