Granada, Spain
Sercotel Palacio De Los Gamboa
Search your hotel or destination
Granada à la carte
Congratulations. You have just set foot in one of the most charismatic and beautiful cities in Spain. Once again, congratulations, because if you have arrived at the door of our Sercotel Palacio de los Gamboa to check in, you have made a great decision.
Our hotel is located in a two-storey former palace and its 69 rooms are distributed around two beautiful courtyards. And all of this in the heart of Granada.
Do you want to know more? The Palacio de los Gamboa hotel is located in the city's business district and a stone's throw from the Town Hall. If the purpose of your trip is work-related, we have everything you need for you to be able to work in complete comfort.
However, being in Granada and not enjoying yourself is not an option. The cathedral's bell tower is one of the must-sees in the city. Did you know that you don't have to worry about booking? Call our reception and the team will arrange your private visit to the great Andalusian complex. Fact: we are just a leisurely half-hour walk from this monument.
The location of the Sercotel Palacio de los Gamboa is an absolute privilege. All around us, the Cathedral, the Albaicín and the Monastery of San Jerónimo. As we said: you are at the epicentre of Granada's action.
And that's if we're talking about the outside. Inside, be sure to take a look at our beautiful façade, stroll along those corral-like balconies and look up at the sky from both courtyards... see that? It is a beautiful window. You are in a special place that reflects the elegance of other eras.
Warning: you may get a Stendhal rush when you enter your room. This is what happens if you are lucky enough to come across those beds with headboards that are a work of a master cabinetmaker. By the way, you can choose your pillow à la carte, because the aim here is to give you a good night's rest. As an example, one of the common areas: the cosy and quiet reading room.
And in the morning? What you smell as you approach the dining room is pure joy: a breakfast buffet full of goodies and so aesthetically perfect that you'll be embarrassed to grab that piece of fruit or get that ham and tomato for a nice slice of sourdough toast. It is the garden of delights.
If you want to continue enjoying the pleasure of gastronomy, book a table in the hotel's restaurant, where a menu full of traditional products summarises the essence of Granada's cuisine.
Would you like more reasons to stay at our Sercotel Palacio de los Gamboa Hotel? Note: private garage, nursery service... and a unique atmosphere to enjoy Granada squared.
Find your room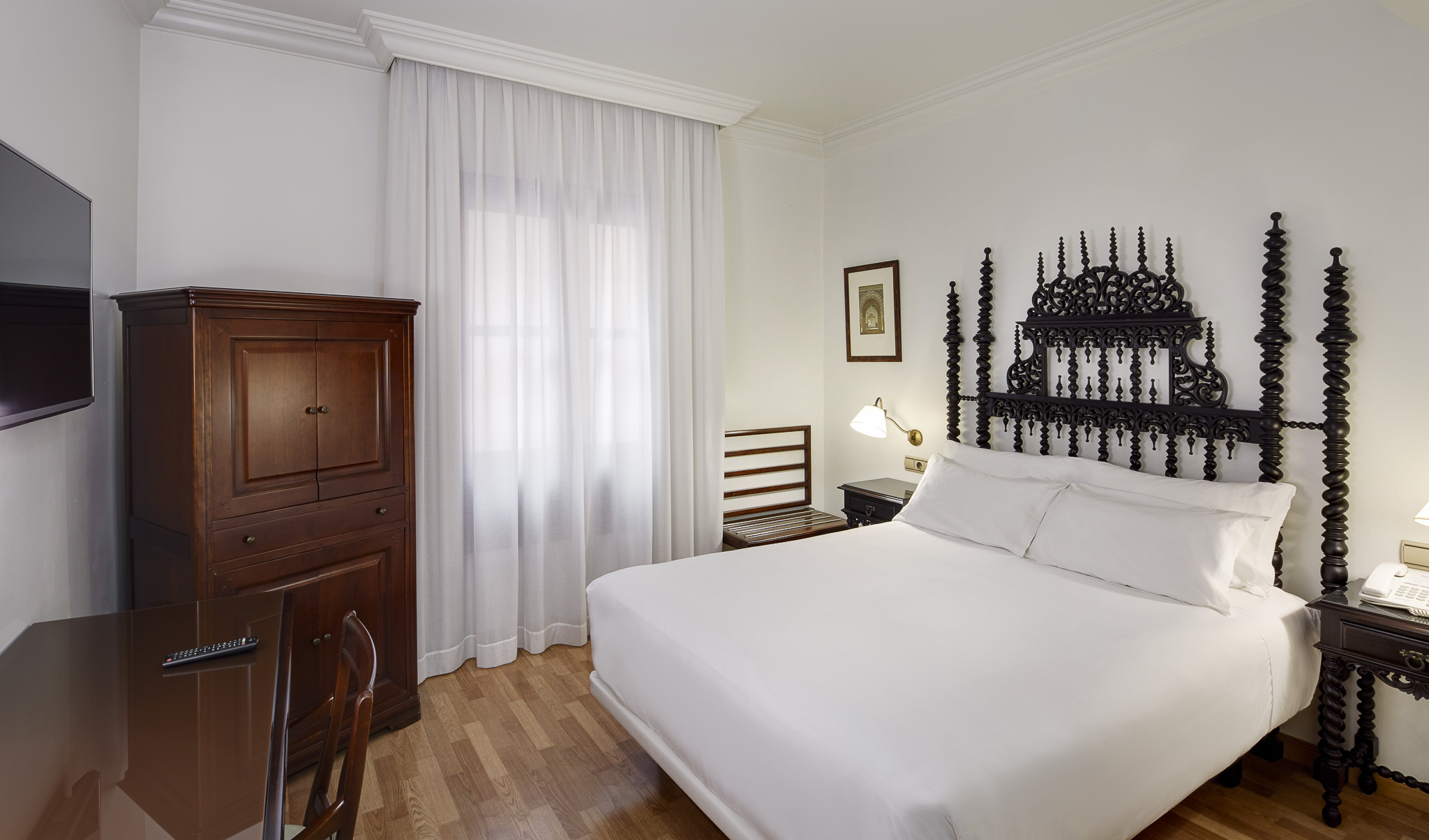 Basic Room
How we love rooms with a bathtub, right? They're the perfect excuse for a little extra relaxation, to dedicate a few quality minutes to yourself, to stop the clock. You will find it in the bathrooms of the rooms of this category.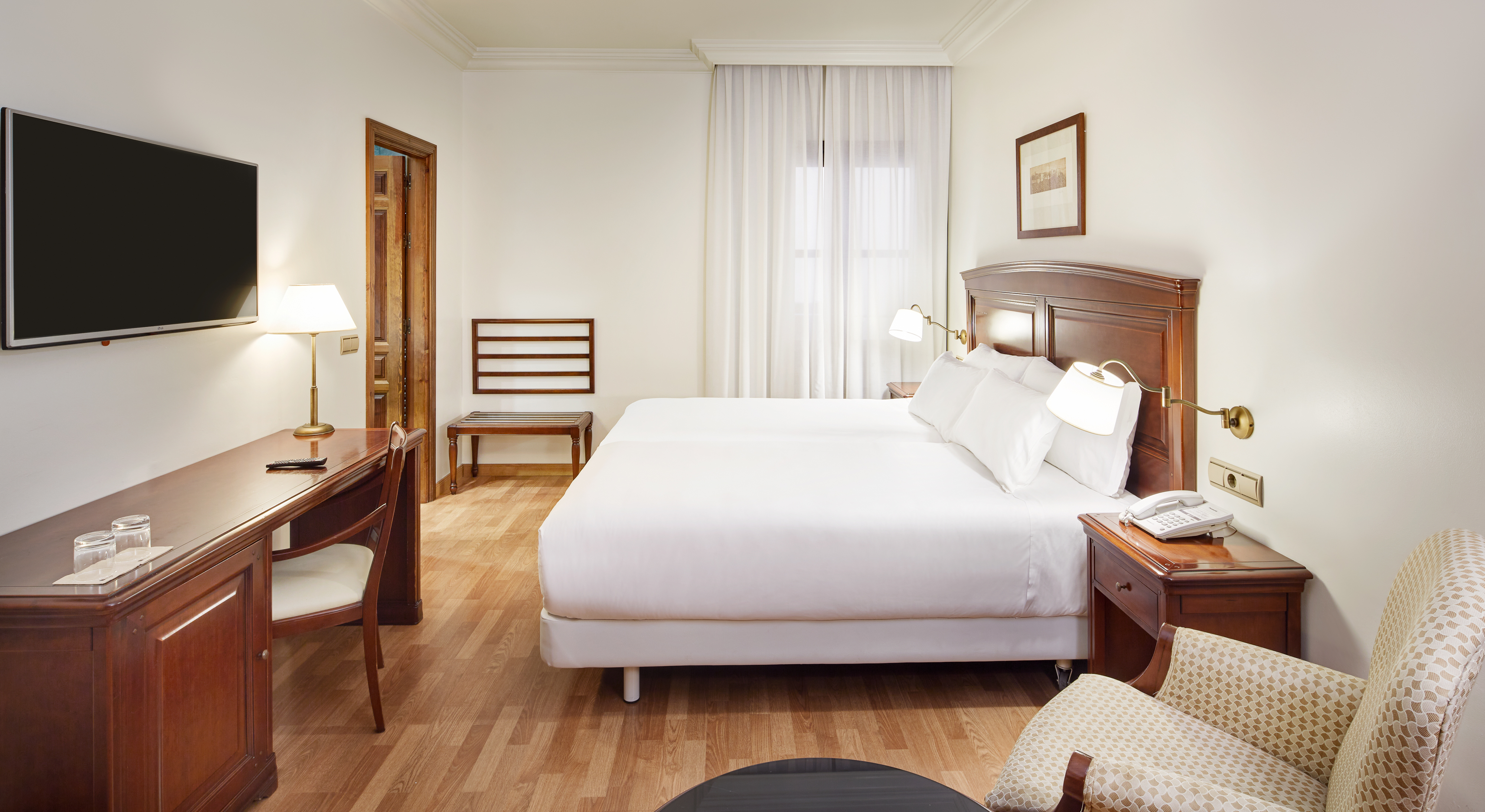 Classic Room
The type of room you need if you are travelling with someone else: a room for two, a nest of calm, tranquillity, silence and with the elegance of another era that characterises the Sercotel Palacio de los Gamboa hotel. It also has a bathtub: marvellous!
Complies with Local/State/Federal fire laws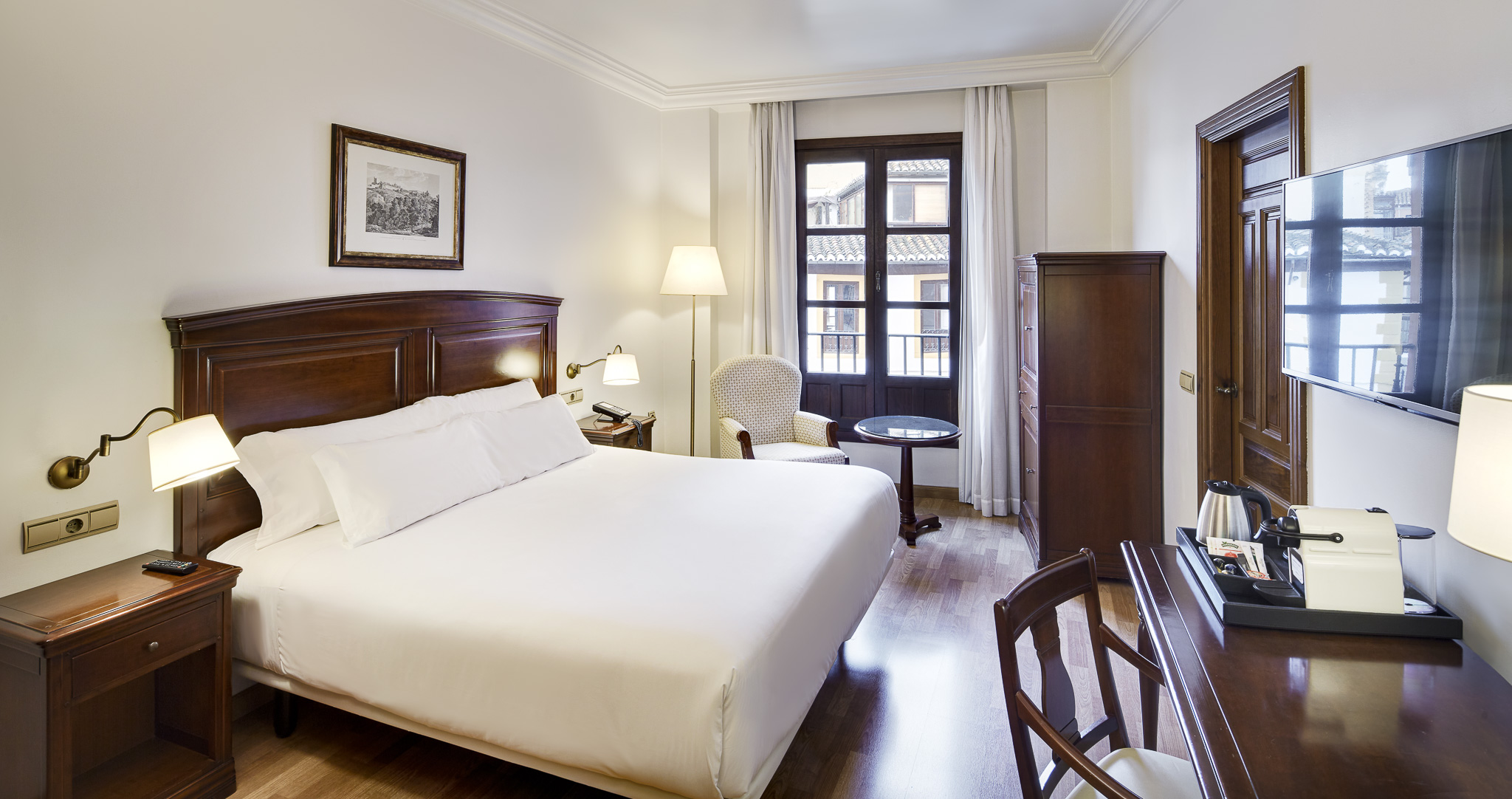 Superior Room
The room you need for when you travel to Granada with family or friends. So spacious, it has a king size bed or two superior beds. It will be your vantage point for relaxation: the bathroom is fully equipped and has a bathtub.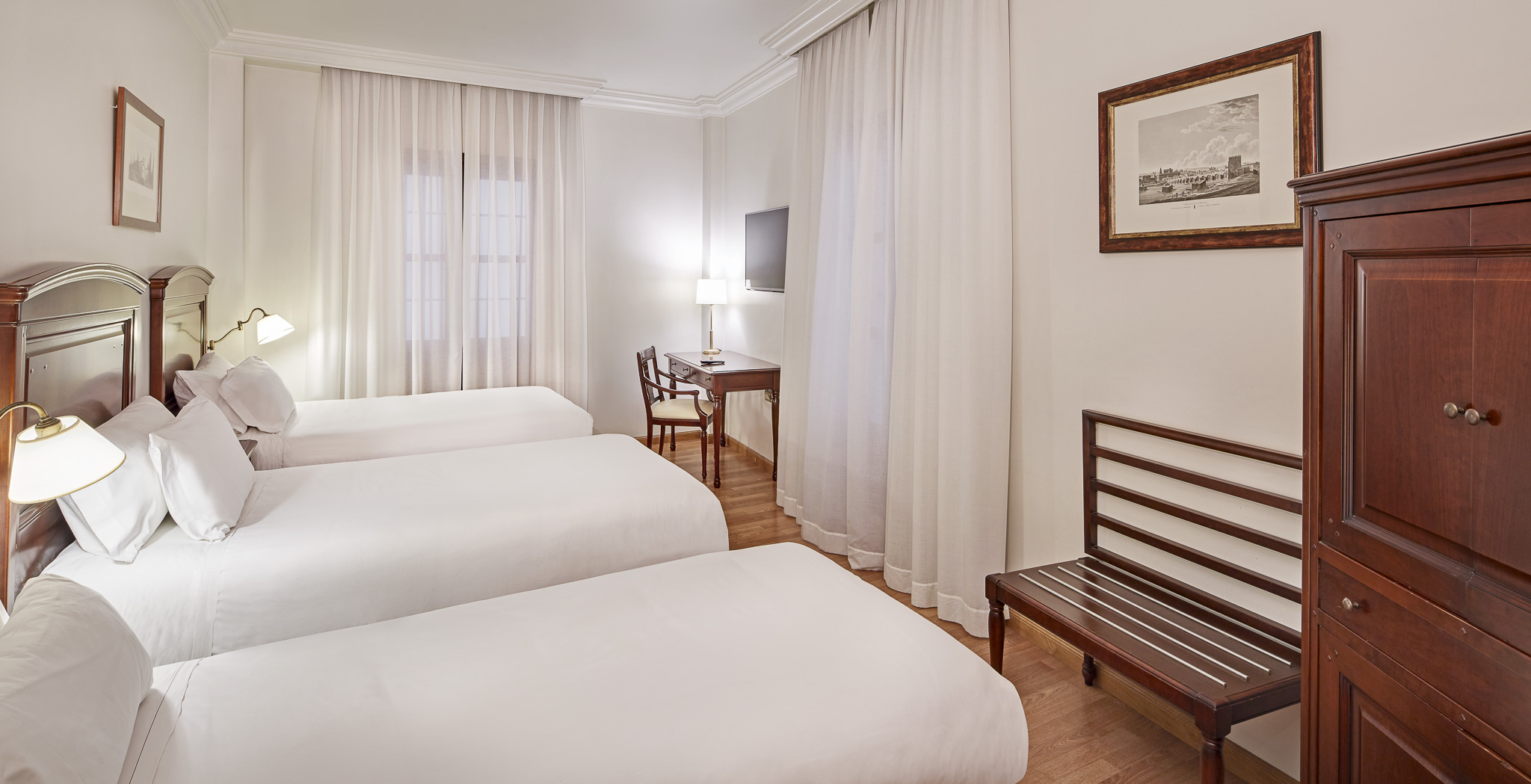 Triple Room
The largest room: two beds with the option of adding a third extra bed. This is the option you need if there are several of you on the Granada adventure. A way to travel comfortably, peacefully and ensure your rest with the pillow menu at your disposal.
Complies with Local/State/Federal fire laws
Restaurante
Delight yourself with the best dishes and discover new flavors.
Parking
Do not worry about your car. For a small supplement you can park in a car park that we have arranged a few meters from the hotel.
Key features
The Sercotel Palacio de los Gamboa offers you the best services to enjoy a luxurious stay in the city of Granada. In the restaurant you can enjoy rich dishes specialized in Andalusian cuisine.
Meeting rooms
FACILITIES
Flexible spaces in the best locations.
PEOPLE
Tailor each space to the needs of your event.
SQUARE METRES
Rooms for holding your social event, convention or meeting in.