Alicante, Spain
Sercotel Palacio De Tudemir
Search your hotel or destination
Welcome to the palace
For a brief period in the 18th century, Orihuela was the capital of the Kingdom of Valencia. At that time, around 1755, the building that our Sercotel hotel Palacio de Tudemir occupies today was erected, a boutique hotel listed as a monument in the historic centre of the city of Alicante. This is what we call sleeping in the palace. 
Located just a short walk from the cathedral and the Ruvalcaba Palace, our Hotel Tudemir blends the charm and beauty of another era with the comforts of the 21st century to welcome all types of travellers to our 'bedchambers'.
Find it hard to believe? Let's prove it to you. If you are here with your family or friends, you can stay in one of our suites or triple rooms: they have more than enough space so that your comfort is not a problem.
Coming on a romantic getaway? Enjoy our standard rooms with a view. You will have privacy while enjoying the outline of the photogenic Orihuela silhouetted in front of your windows.  
And if you're a business traveller, don't worry. In addition to our meeting and event rooms and Wi-Fi in all our facilities, our 4-star hotel has the kind of details that will allow you to unwind after a day's work.
Don't be fooled by its appearance. Although our architecture is historical and we count the years of our building in centuries, inside our Tudemir Palace we have ensured that the good things of modern life are present. Very present.
At the Sercotel Palacio de Tudemir we believe that the pampering you can give yourself is never enough. That's why we also take great care over the food we serve at your table.  
If what you fancy is a quiet, traditional dinner or a tasting menu of the day, book at our restaurant Hullas de Miguel Hernández, which specialises in local cuisine and fusing the essence of the Mediterranean with nouvelle cuisine. Here, you can also order catering for the events you hold in our meeting rooms.
However, if what your body is asking for is a quick and informal bite to eat or a few portions to share with family or friends, visit our Bistró Tudemir. In the mornings, too: it's where we serve a full and healthy breakfast buffet to start the day.
Leaving already? So soon? Remember, don't go crazy looking for your car: you left it parked in our car park. Have a good trip and see you soon!
Find your room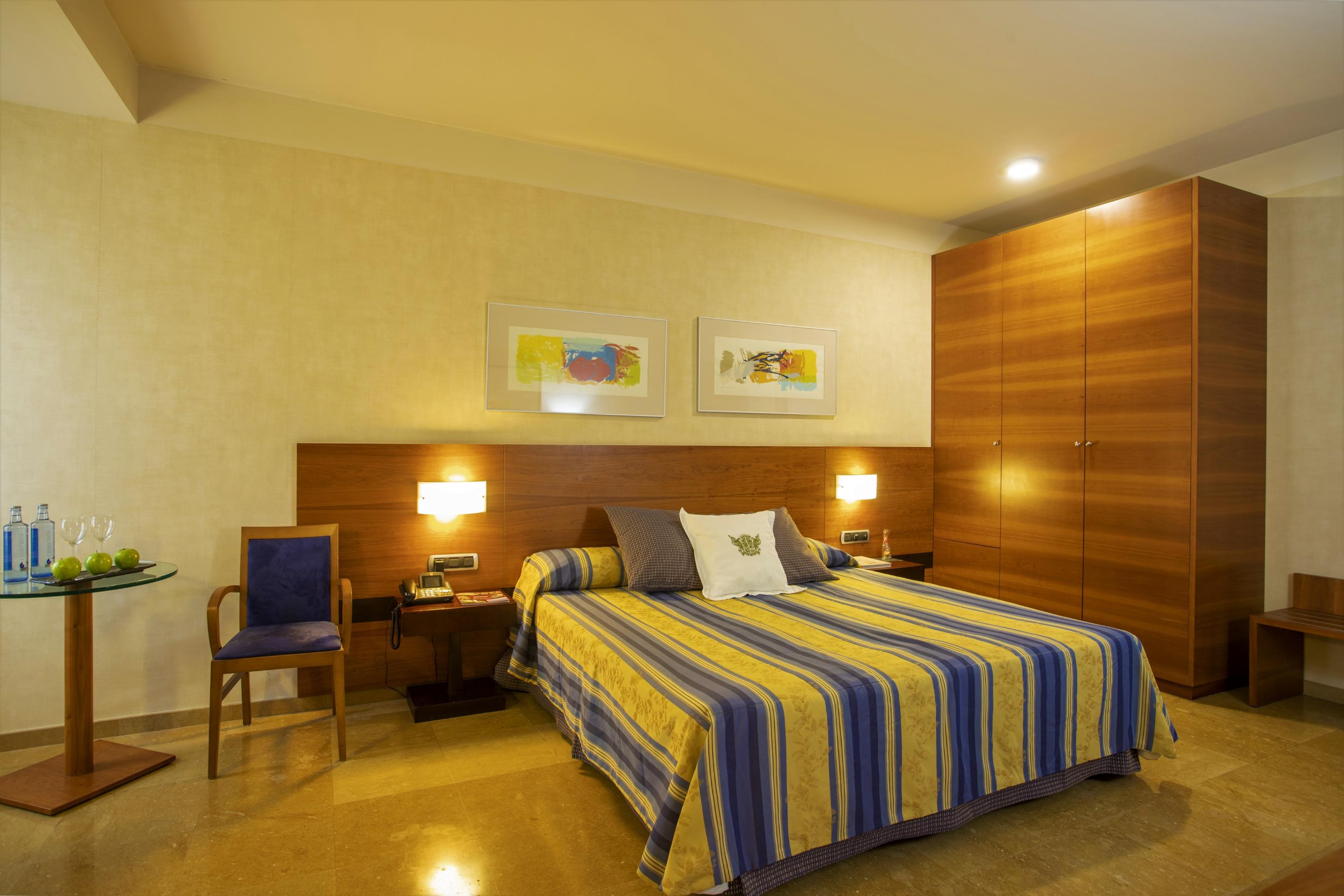 Classic Room
A romantic, charming getaway? Our standard rooms are spacious and have a huge bed, so you can enjoy your days off with your partner. And if you don't want to leave, don't hesitate to call room service.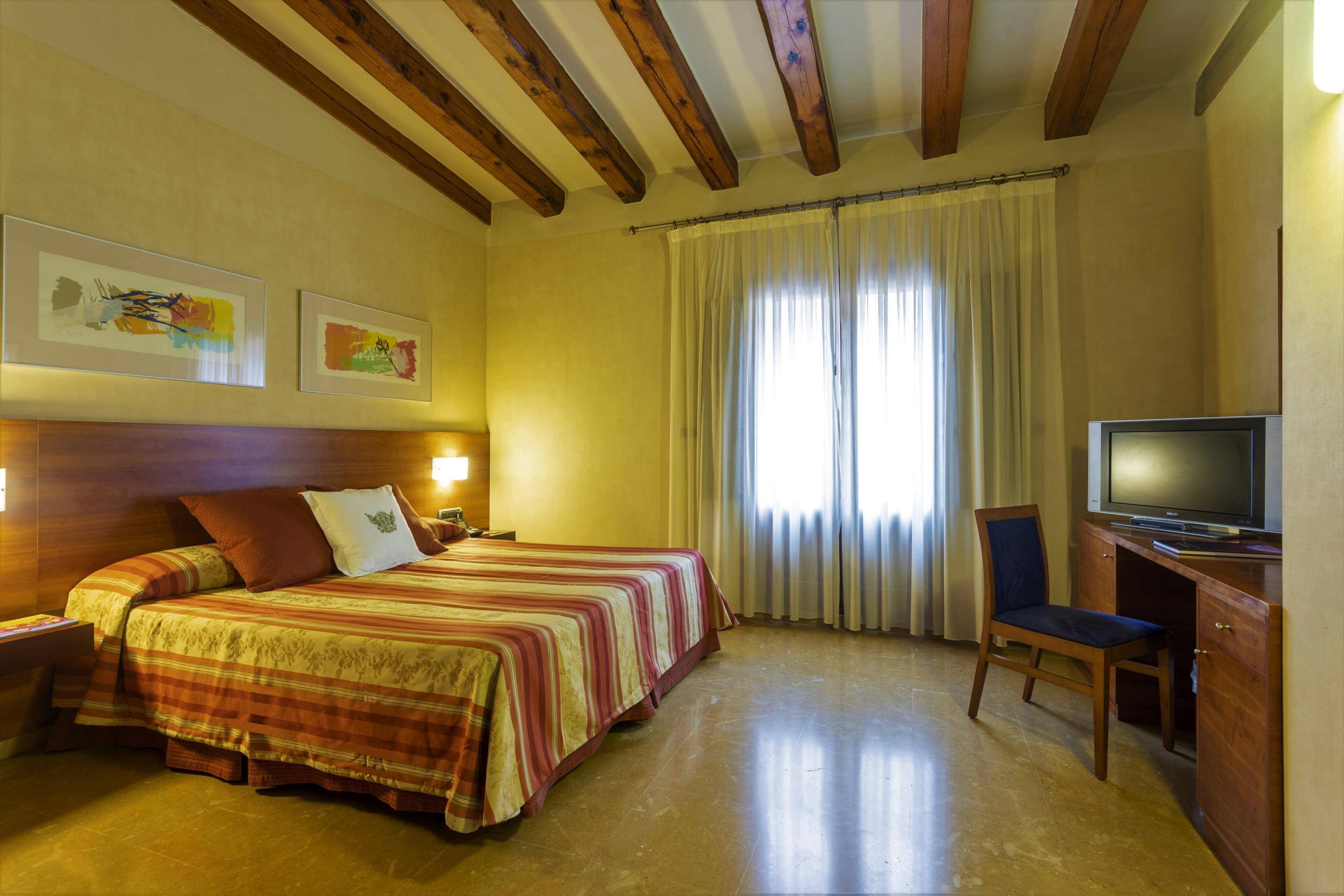 Classic Room Exterior View
You will feel like one of the nobility in this room with a bed fit for kings. The charm of its wooden beamed ceiling and a balcony overlooking the street complete the experience in our boutique hotel Palacio de Tudemir.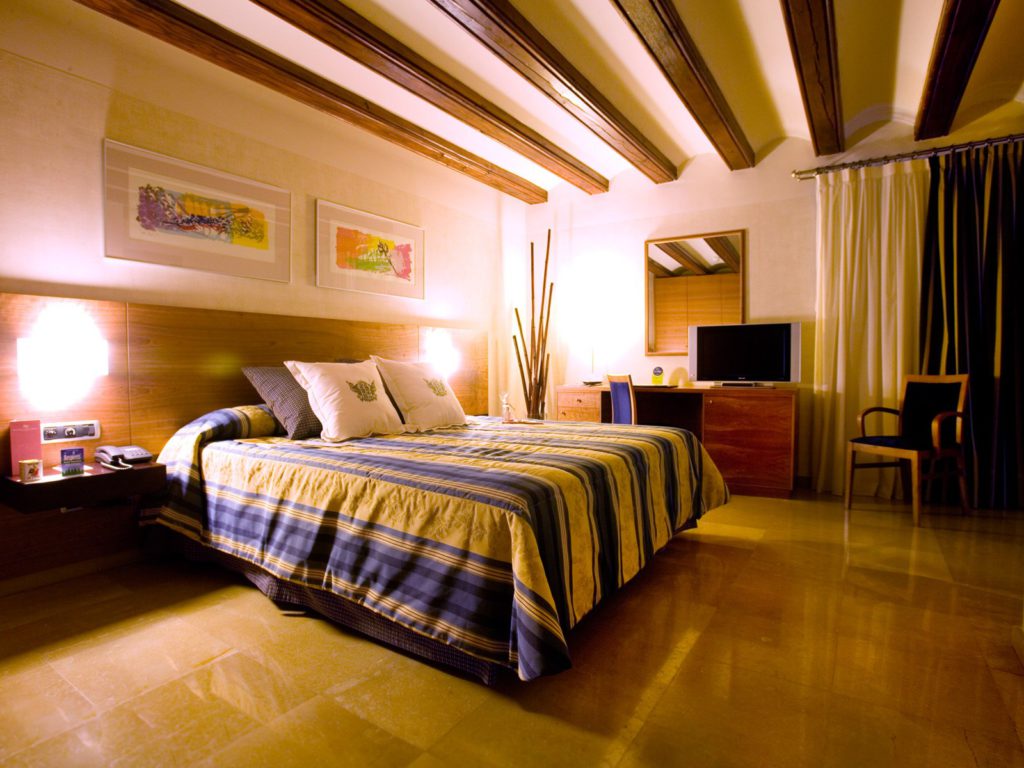 Classic Single Room
Are you travelling for work? Switching off at the end of the day and not worrying about anything is what you will get in the single rooms of the Tudemir Hotel. Get in, fill the bathtub and put on the piped music. At the end of the day, that comfy bed will be all yours.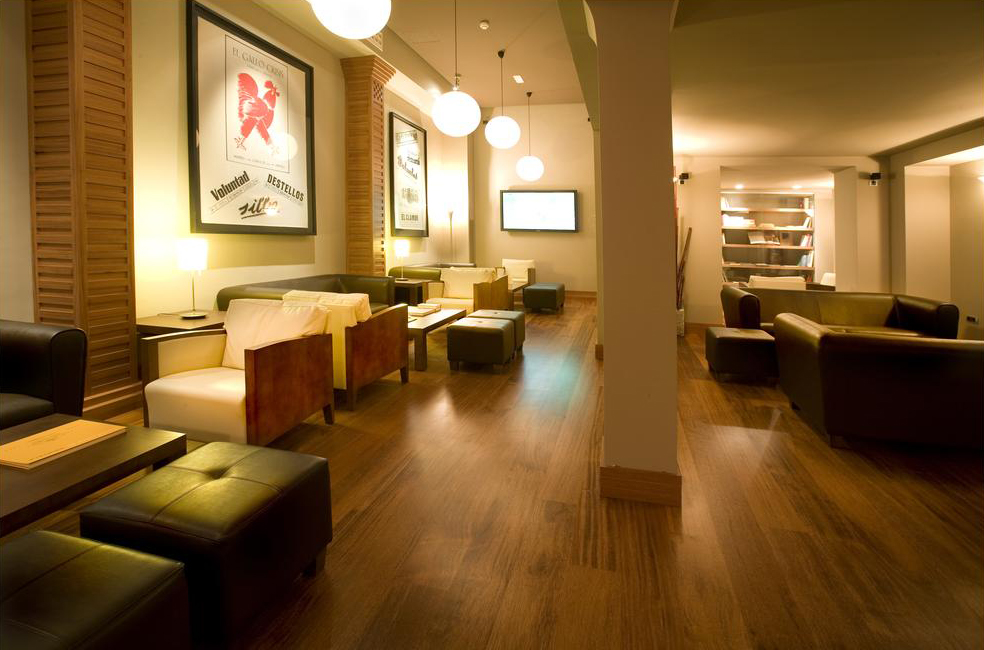 Family Room
Are you travelling as a family or with a large group of friends? We have what you need. Namely: a spacious room with natural light, rustic charm, the comfort of 21st century mod cons and beds that will lull you to sleep.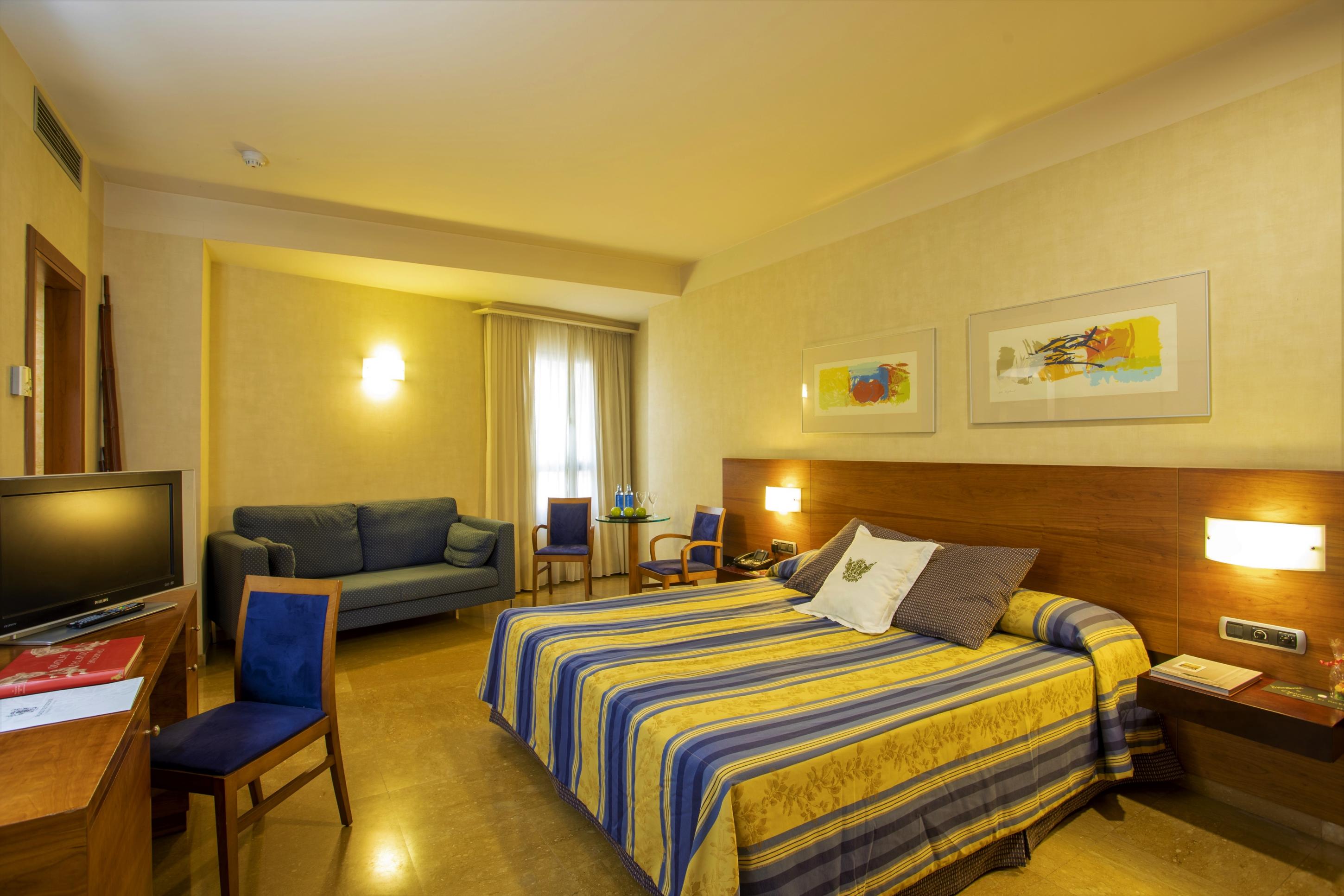 Junior Suite
The star among our rooms: the Suite has a living room that leads out onto the main balcony with views of the historic centre of Orihuela. In the large bathtub, you will also find total relaxation after an intense day of sightseeing or at the beach.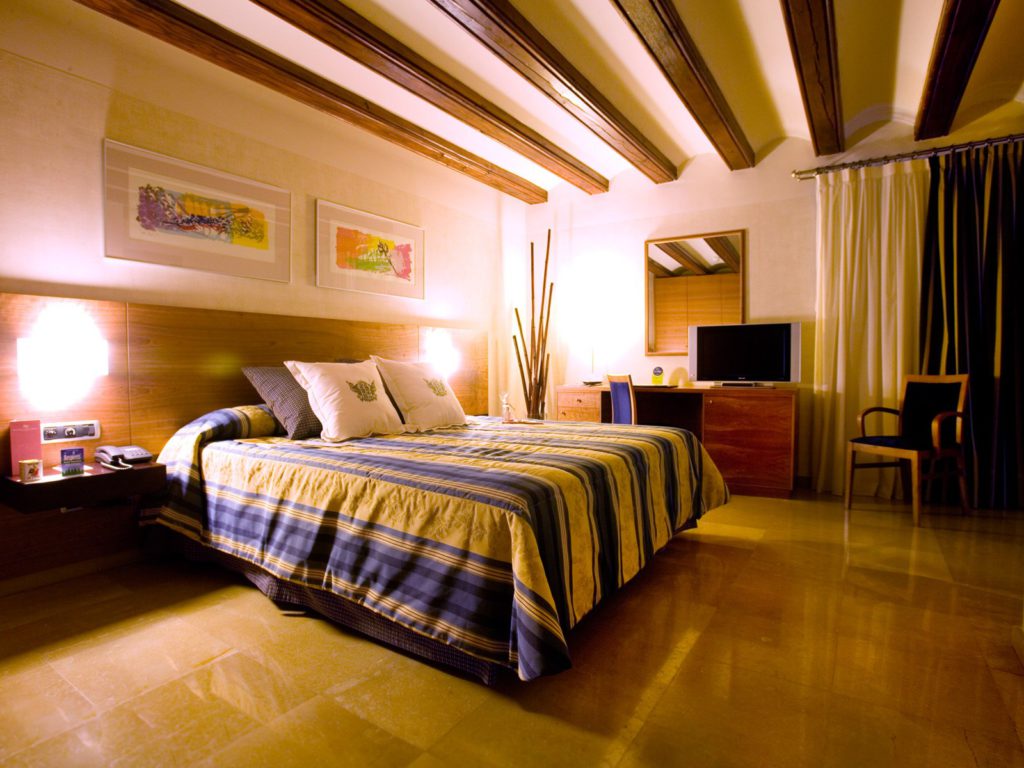 Superior Room
This type of room is for you, who are looking for extra comfort and space. They are spacious, with beds designed for your rest and a sofa that should rhyme with relaxation. Turn on the piped music and take a bath in its bathtub.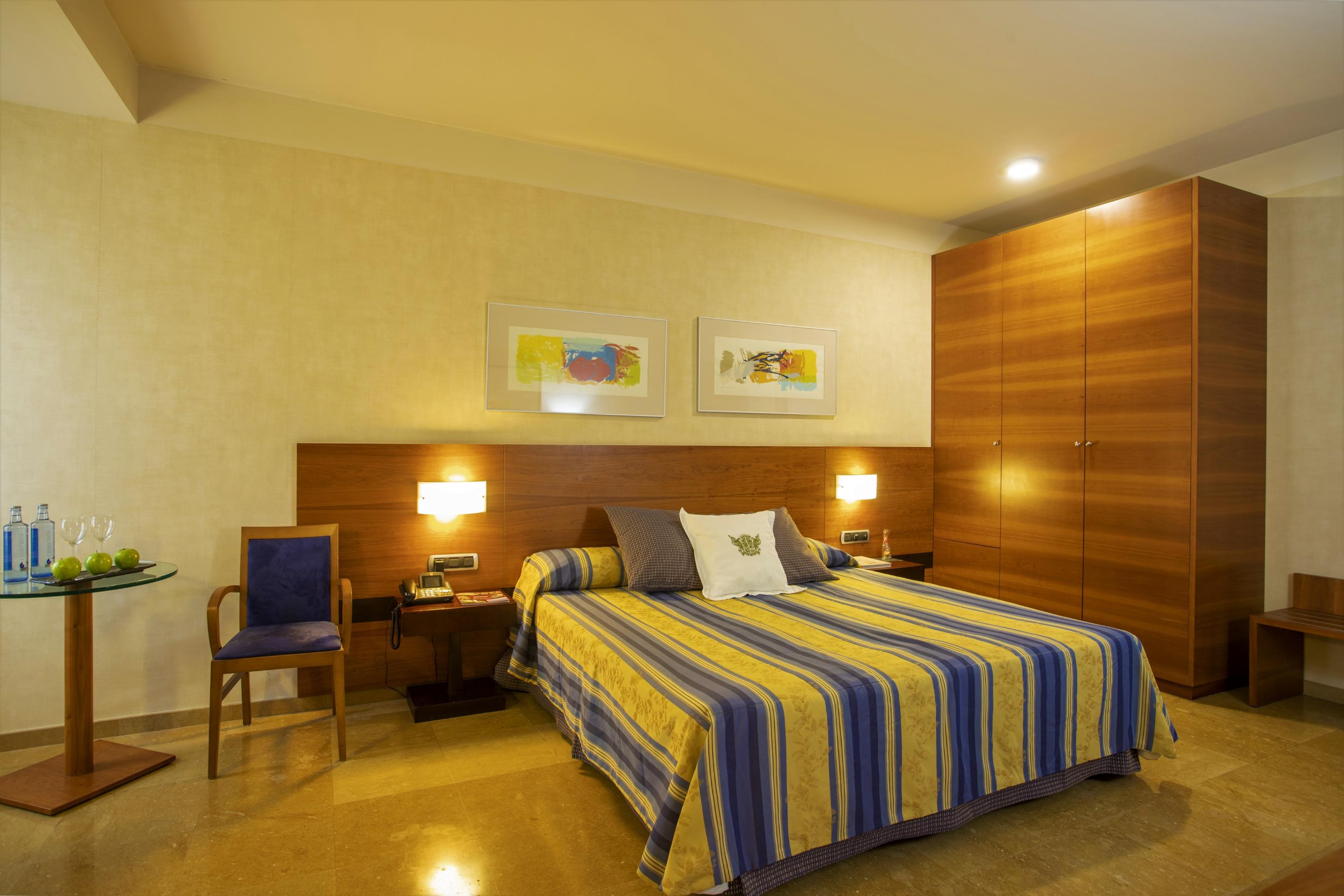 Triple Room
This is the room for those who travel with their family or group of friends. With more space, the possibility of adding an extra bed and all those details that will make your life easier.
Restaurant
Taste our delicious dishes and liven up the evening with a good wine
Breakfast
Do not leave the hotel without trying our breakfast.
Key features
Sercotel Palacio de Tudemir stands out among all the hotels in the town for its full range of services that meet the needs of all types of public. For our executive guests we offer comfortable work spaces, as well as function rooms for events.
Meeting rooms
FACILITIES
Flexible spaces in the best locations.
PEOPLE
Tailor each space to the needs of your event.
SQUARE METRES
Rooms for holding your social event, convention or meeting in.