Sant Just Desvern, Spain
Sercotel Porta Barcelona
Search your hotel or destination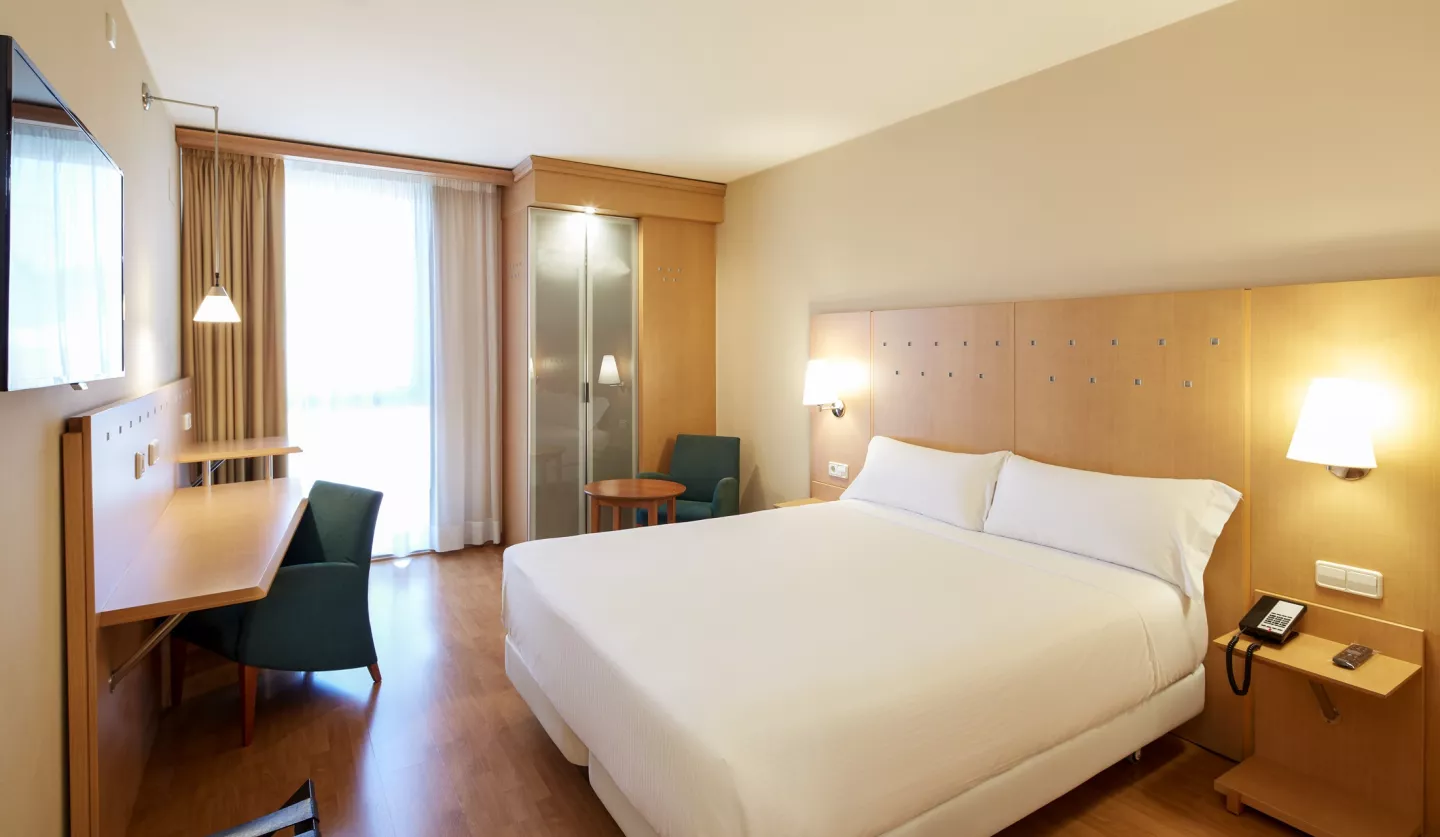 The hotel that's ideal for bringing everyone together
Do you want to enjoy the best of Barcelona without the hustle and bustle of being in the city centre? This is exactly what we can offer you at the Sercotel Porta Barcelona.  
Located half an hour by public transport from the centre of Barcelona and a quarter of an hour from El Prat Airport, the Porta Barcelona Hotel is your ideal choice for accommodation whether you're travelling on business or doing so to enjoy the city and its countless tourist sites.  
And the football. Do you support FC Barcelona or Espanyol? If you like the king of sports, you'll be interested in knowing this: our three-star hotel is located halfway between the stadiums of the city's two main teams. You'll be only a ten-minute drive from them. However, if you're the kind of person that enjoys celebrating victories, we advise you to go there by taxi. You can park your vehicle at our parking facilities.  
When you return to the Porta Barcelona Hotel you'll be able to wind down and relax. Afterwards, when you feel the relaxation spreading through your body, treat yourself to the comfort of one of our rooms.  
Each of them is cosy, functional and bright. A tip: Don't go anywhere near the bed if you still have some work to do. It's so comfortable that, when you get into it, you won't even time to count a single sheep.  
As the new day dawns, you'll be pleased to know that one of the first sounds you'll hear is the chirping of the birds on the hotel's open-air terrace. In this area it's not only you who'll start the morning feeling relaxed, your pet will too. At the Porta Barcelona Hotel we'll strive to make its stay as pleasant as yours.  
And it doesn't matter if you're still half asleep. Here we manage to bring you back to the world of the living in a gentle and pleasant manner. Our magnificent buffet breakfast is served every morning in the cafeteria of the Hotel Sercotel Porta Barcelona to make sure of that. Cold meats, cheeses, pastries, fruit, natural juices and freshly made coffee. You won't be left needing anything to start your day full of energy.  
In fact, if you've got some to spare, you might like to do a bit of training in our fully-equipped fitness room. Don't worry, if you're here on business, that email you need to send can wait a while. Our event rooms have everything prepared for that event that you want to hold.
Find your room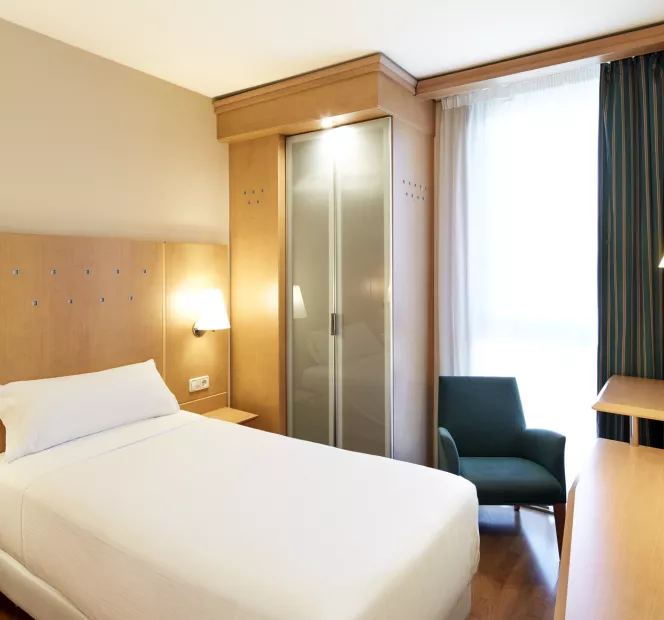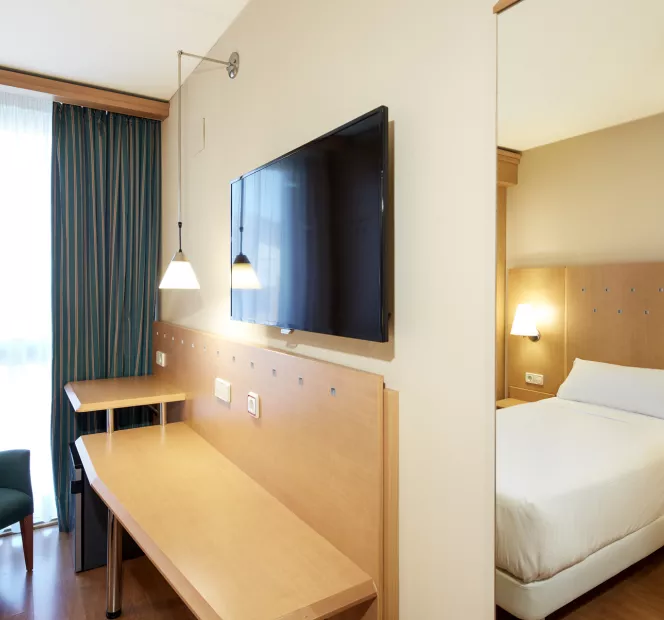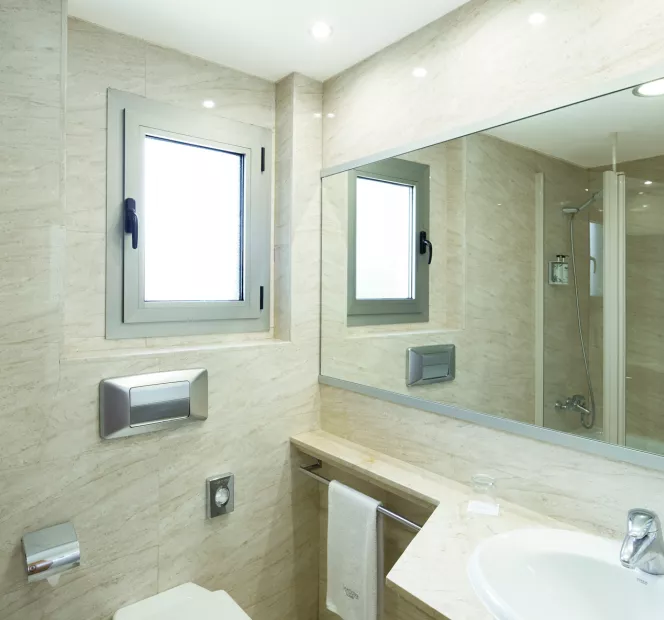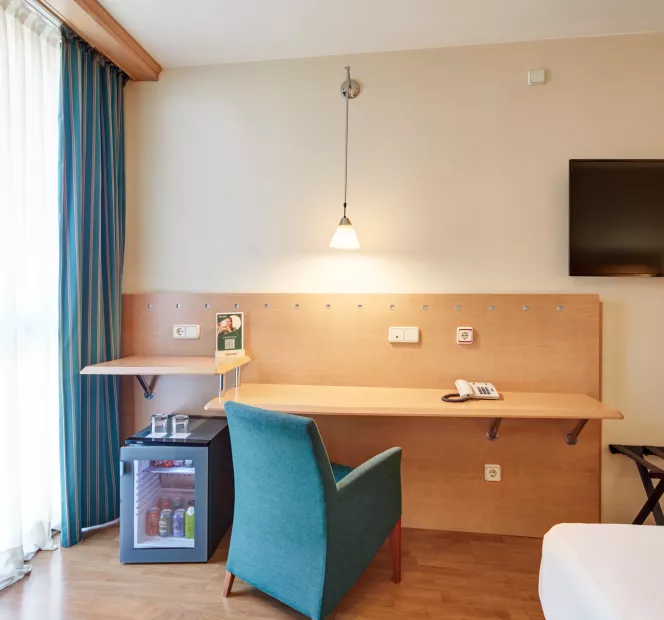 Basic Single Room
Ideal for business trips to Barcelona, our Basic Single room will make you feel like you're also on holiday. And you'll experience the comfort and warmth of our three-star hotel when you return.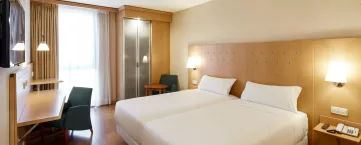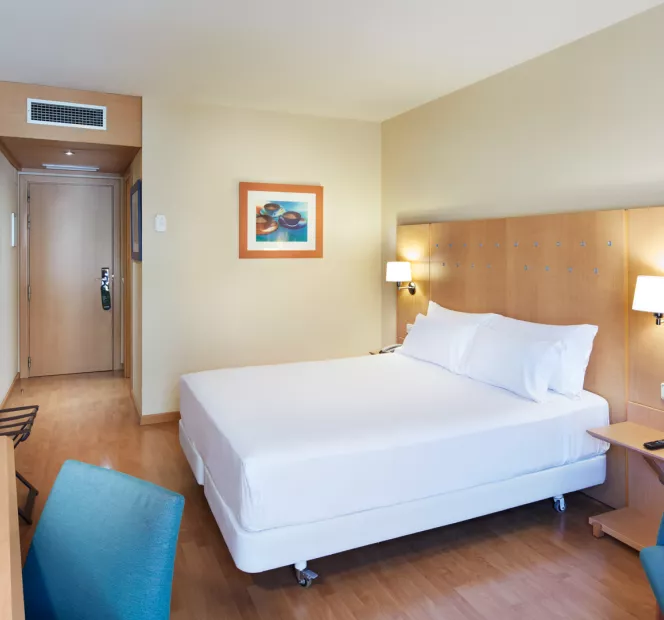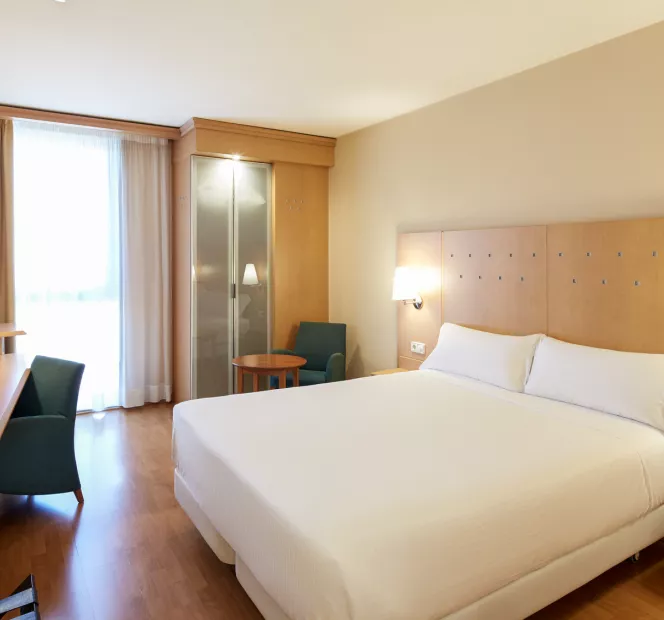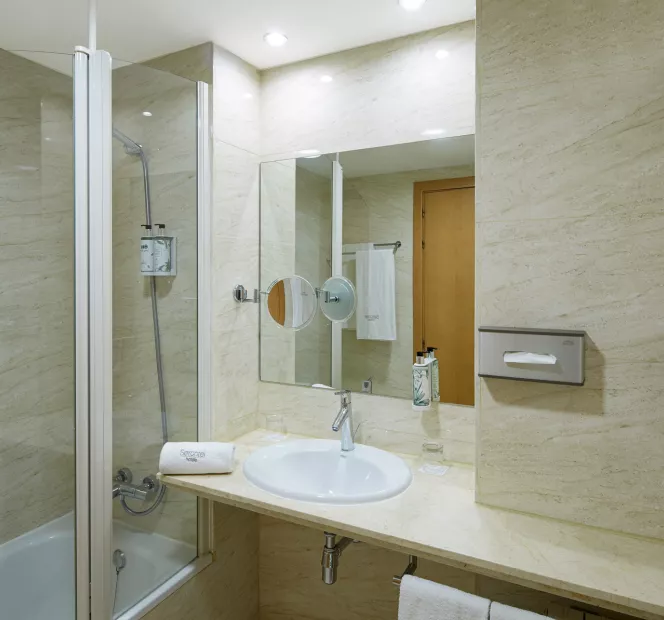 Classic Double
Spaciousness, brightness and a large and comfortable room are just some of the features awaiting you in our Classic room. A room that's ideal for seeking comfort and outstanding service in Barcelona.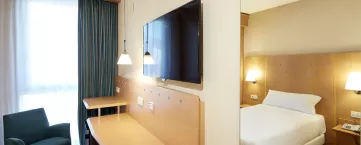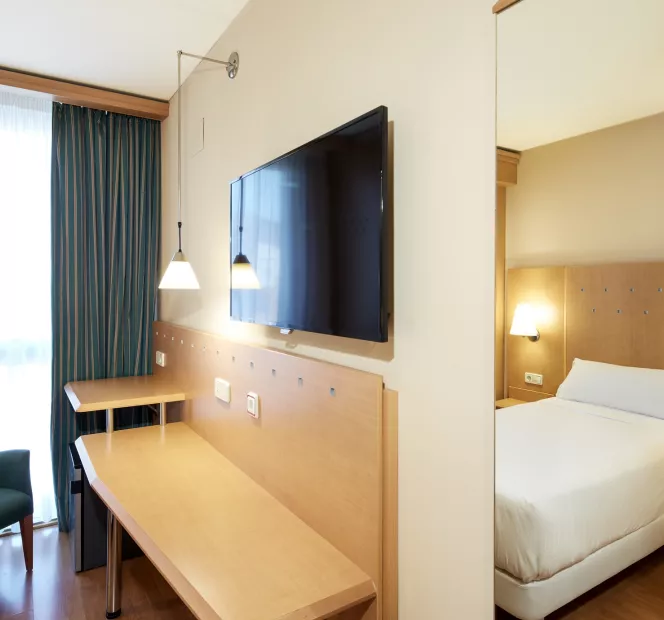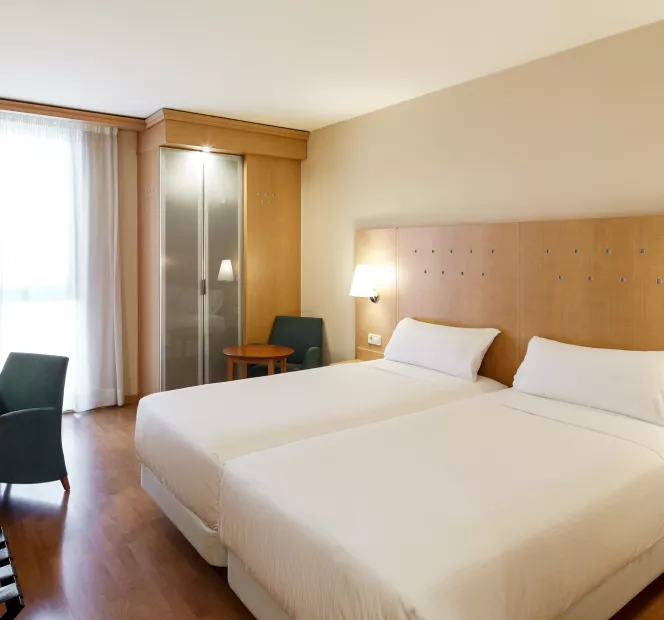 Family Room
Up to 22 m2 of space to make you feel at home. Because at the Sercotel Porta Barcelona we know that family trips are better when the time is shared.

Bathtub/shower combination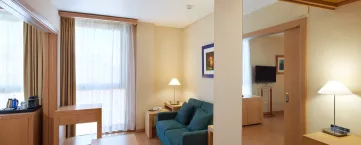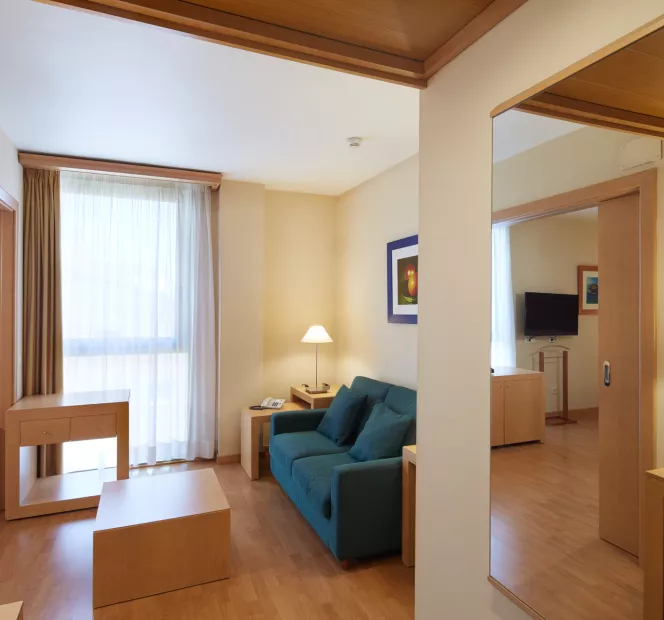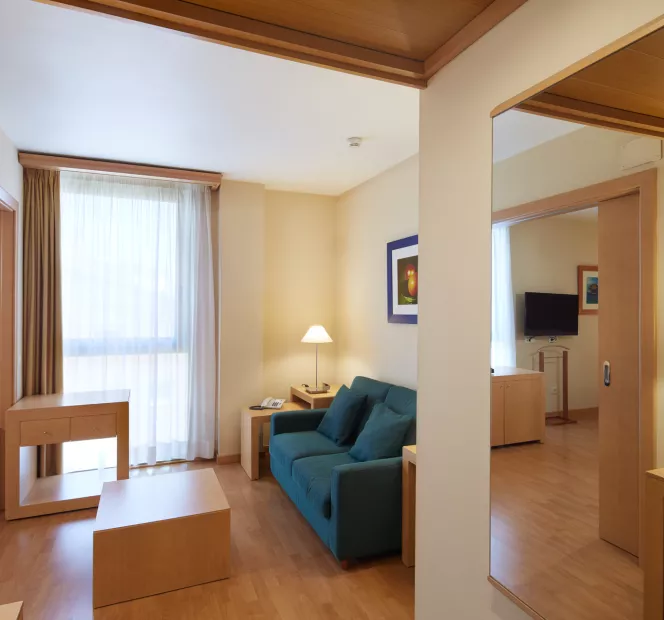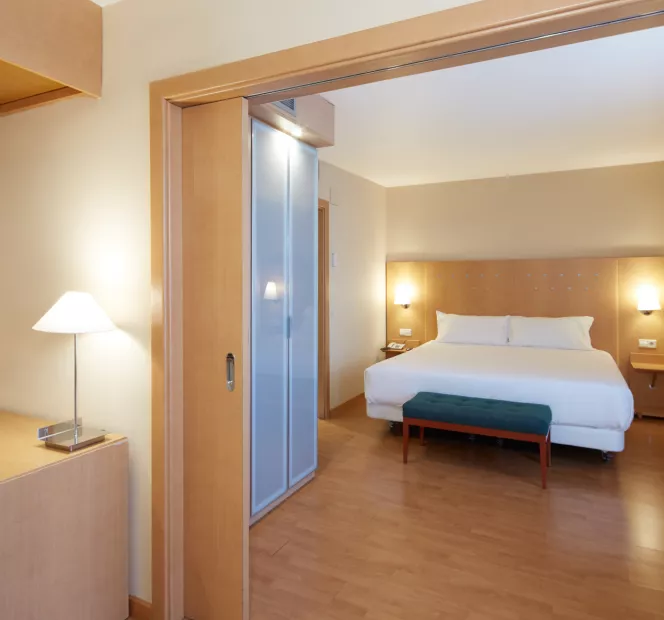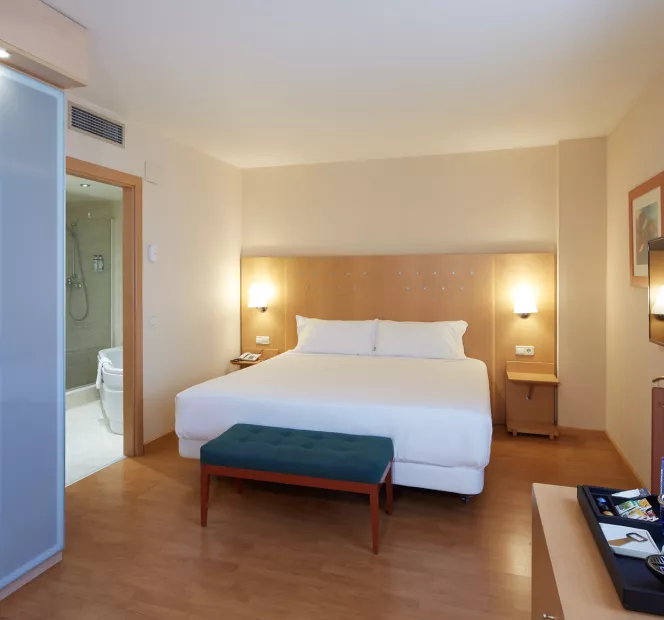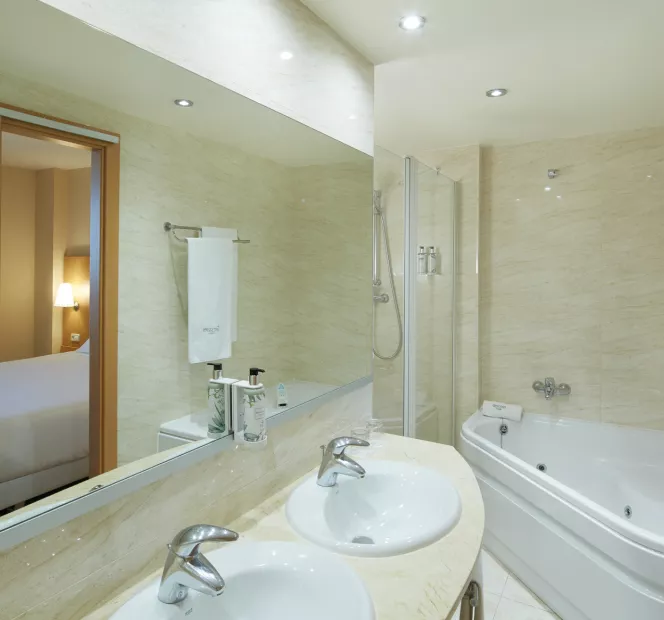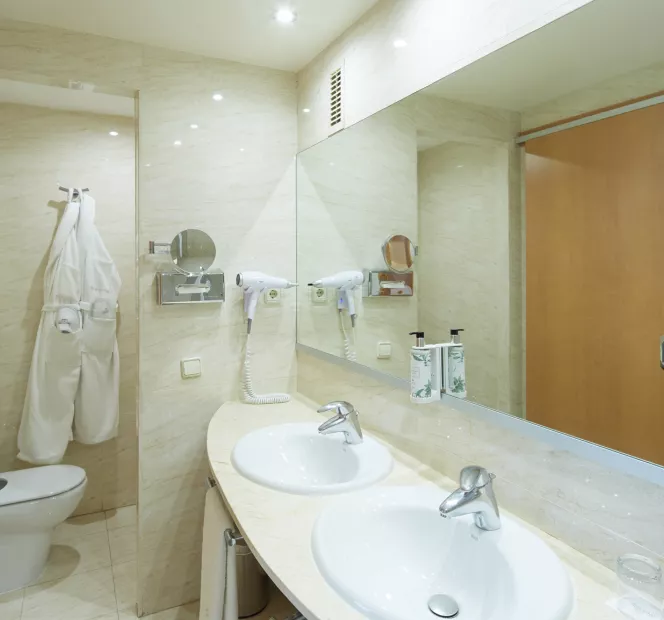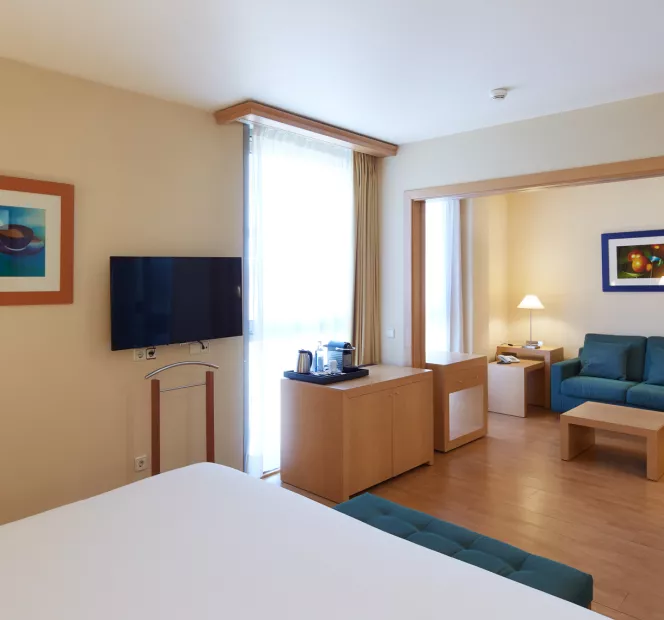 Junior Suite
The extra comfort you're looking for in Barcelona can be found in the Junior Suite. Namely: 35 m2 of space, a living room where you can switch off at the end of the day. The bathrobe has been left in the wardrobe for you. It has a shower, hydromassage bathtub and King size bed.
Show more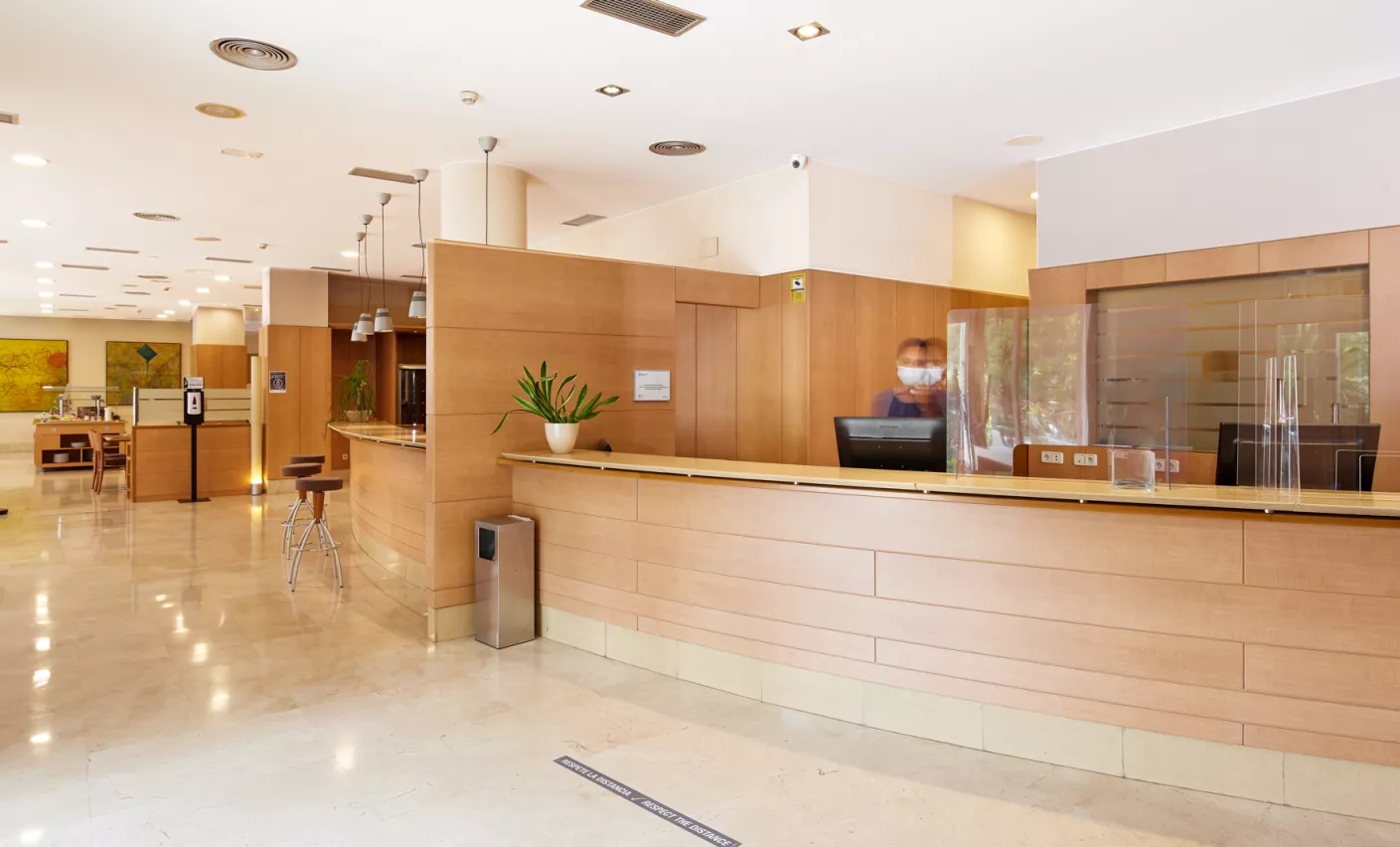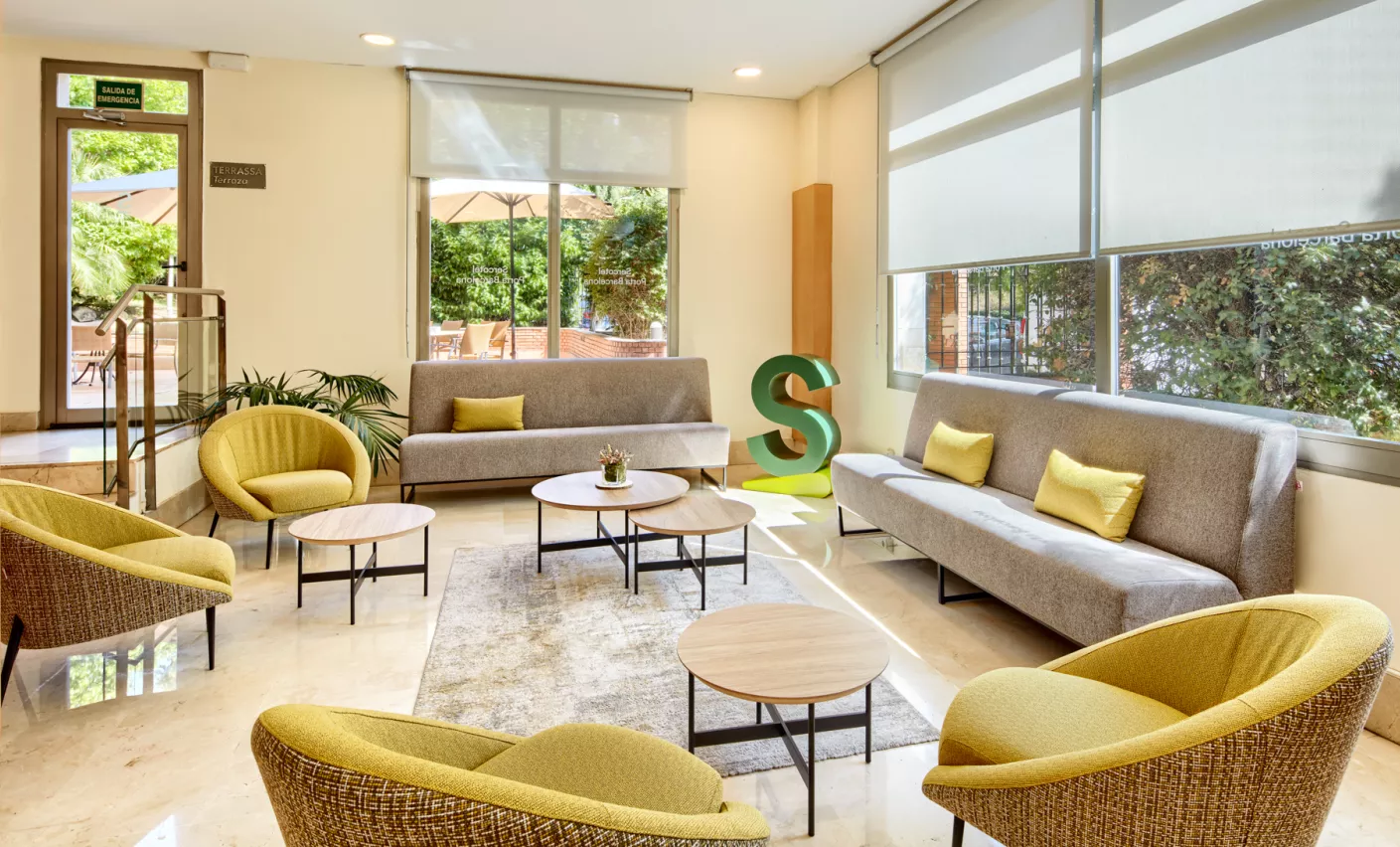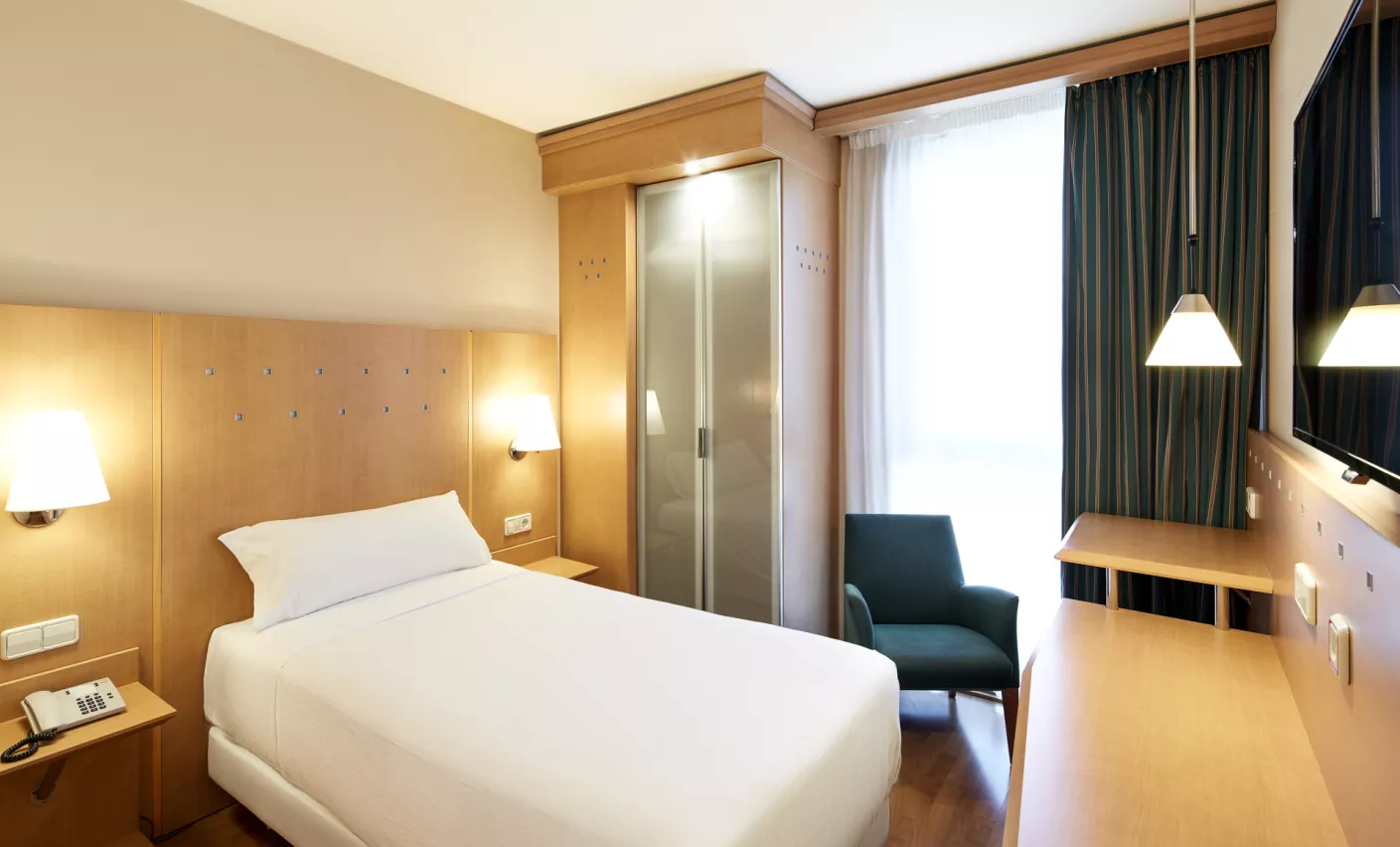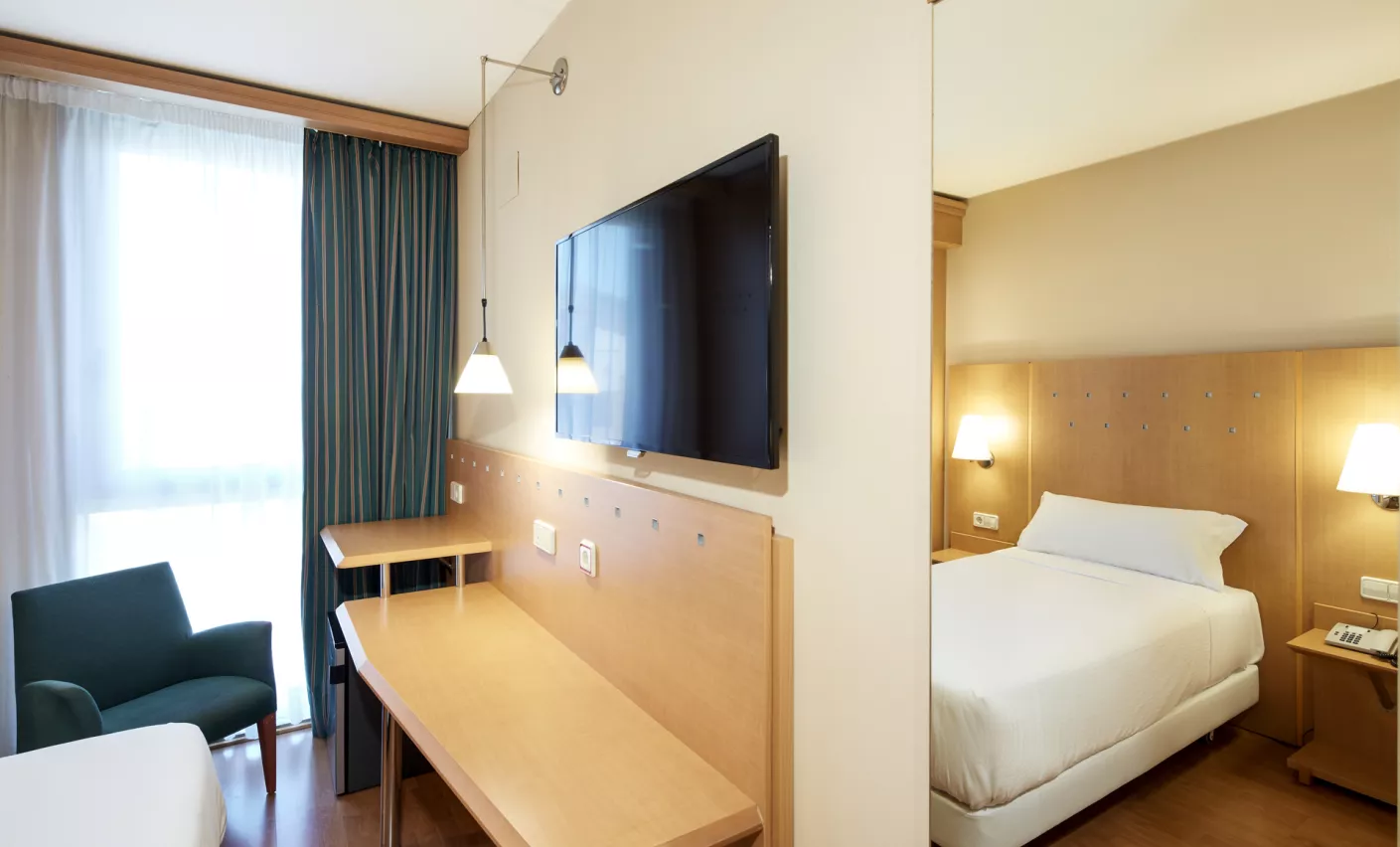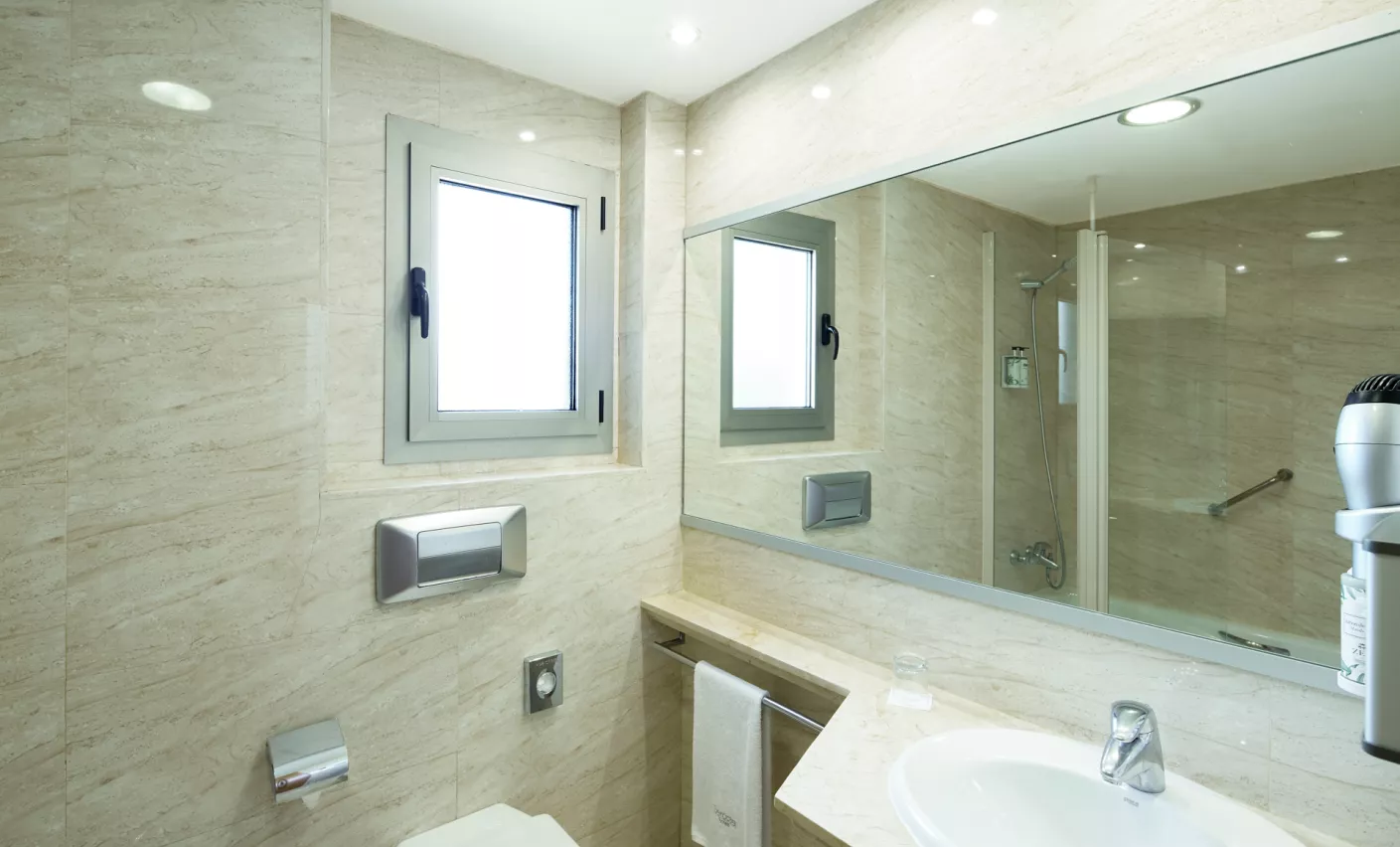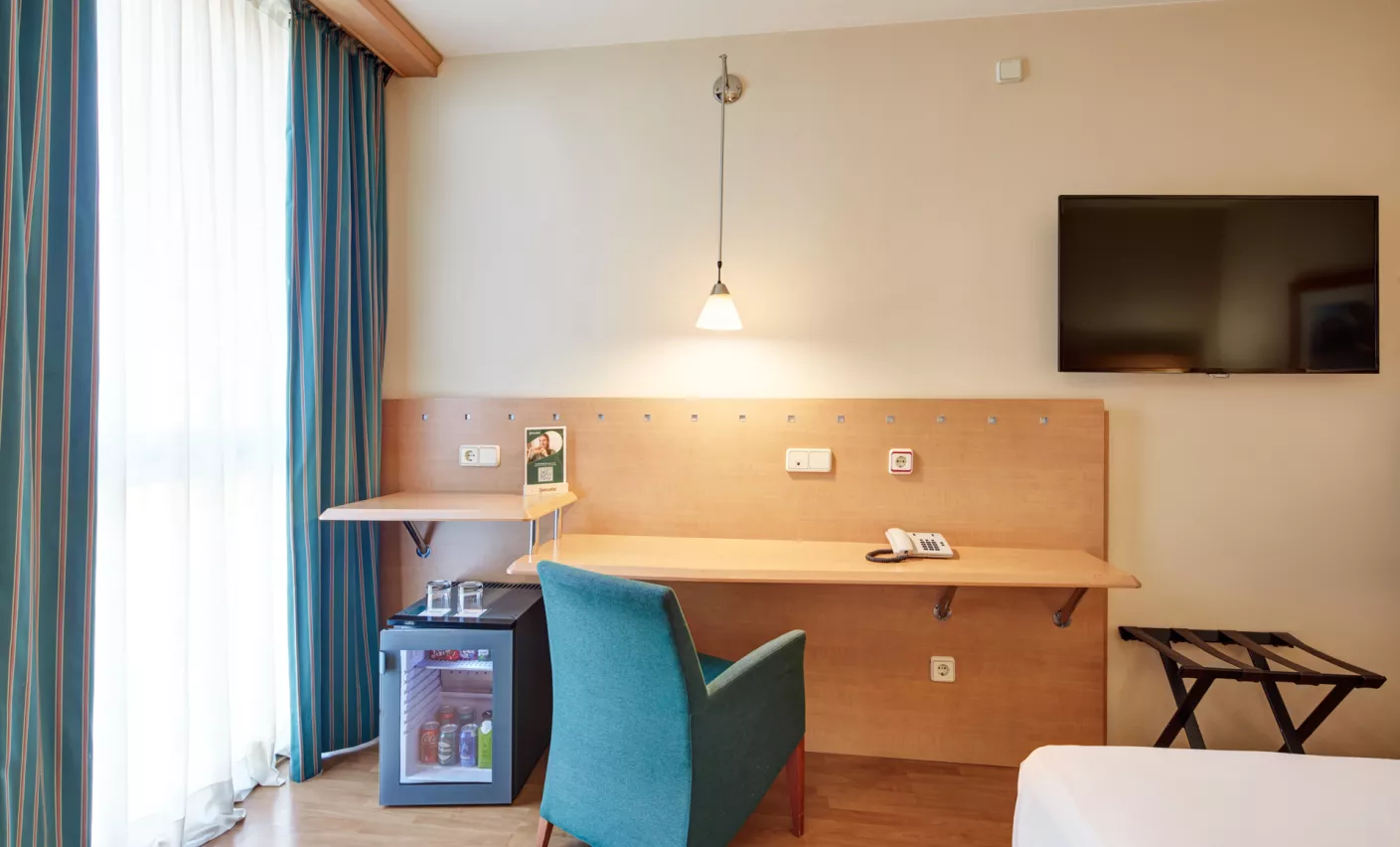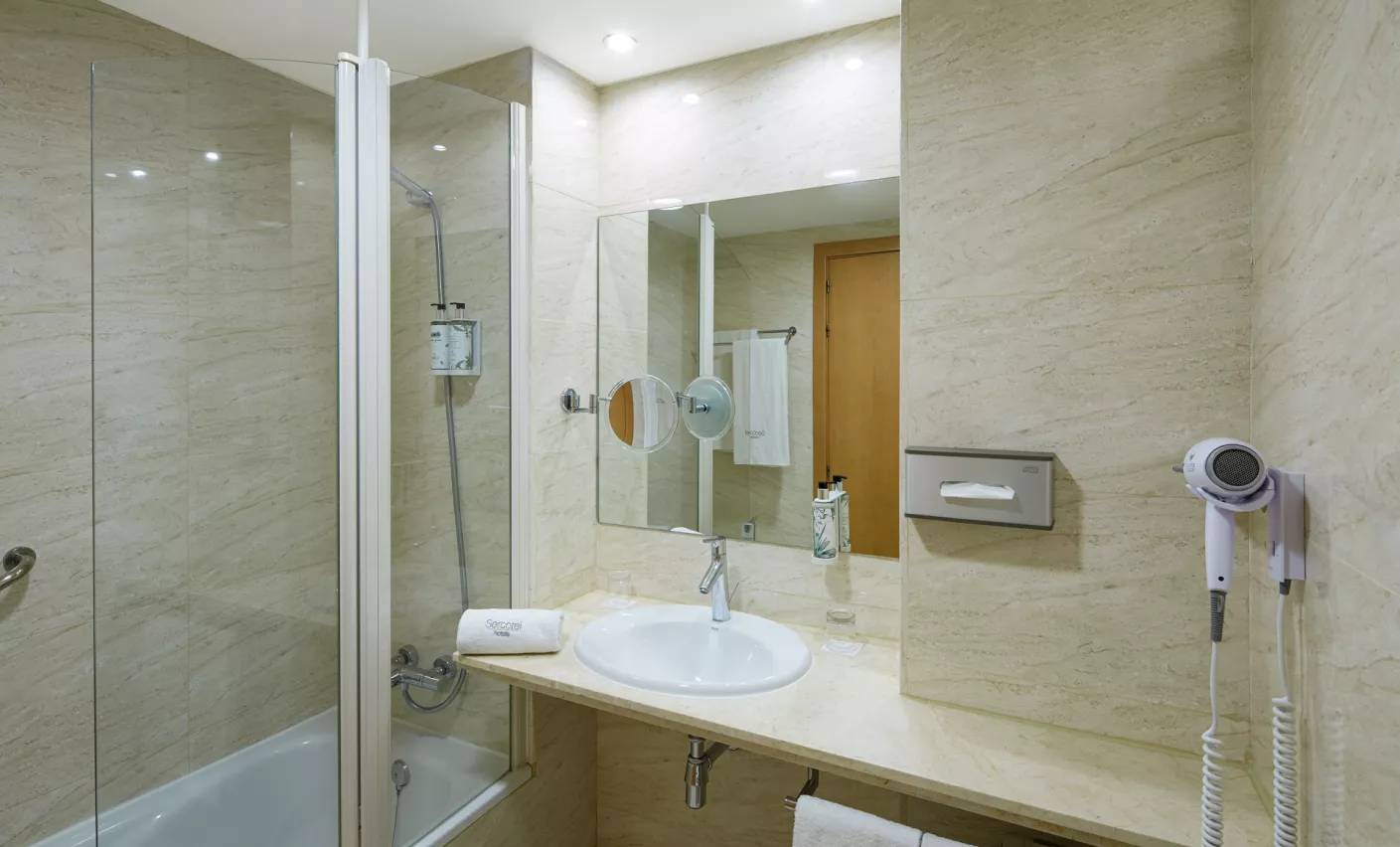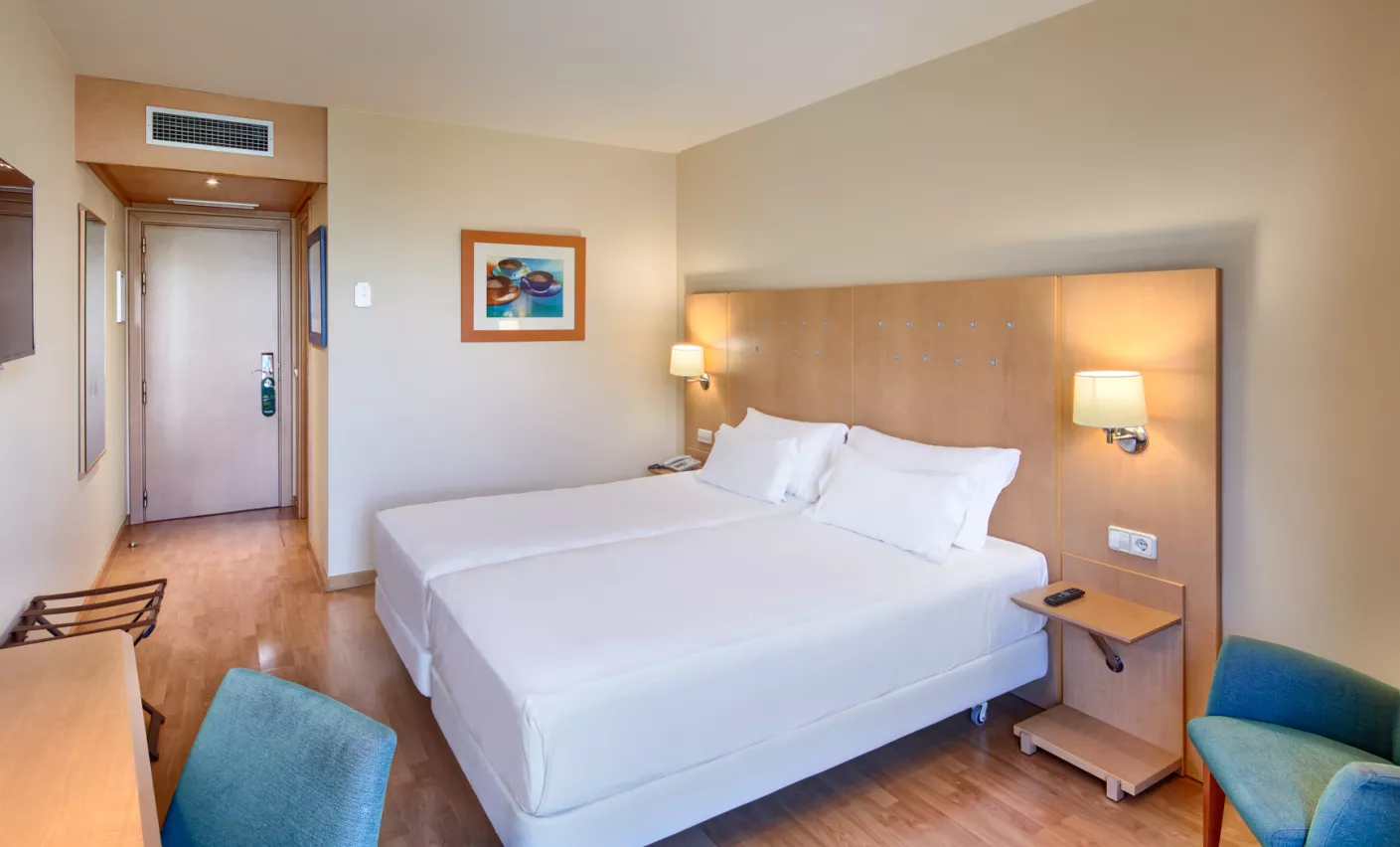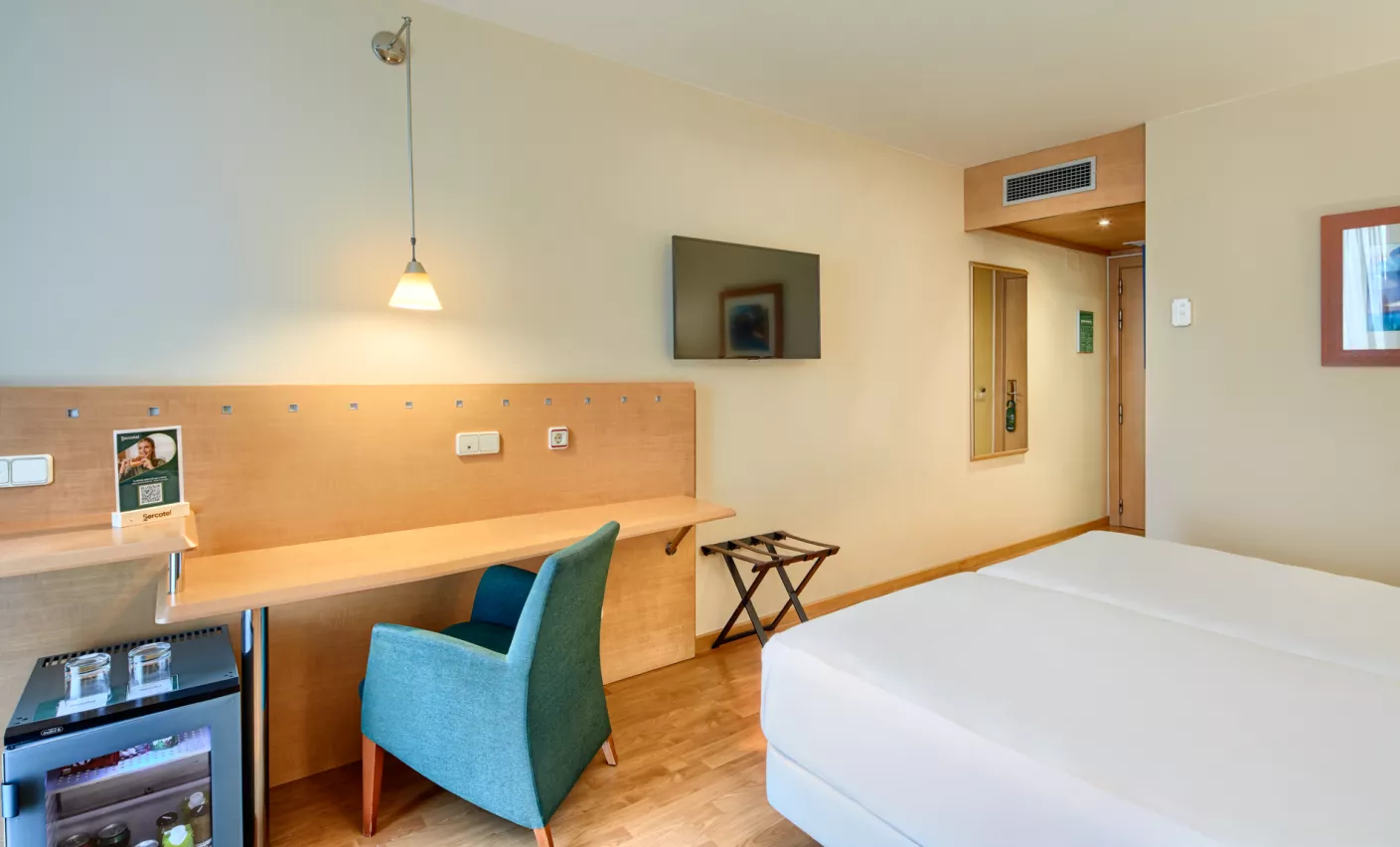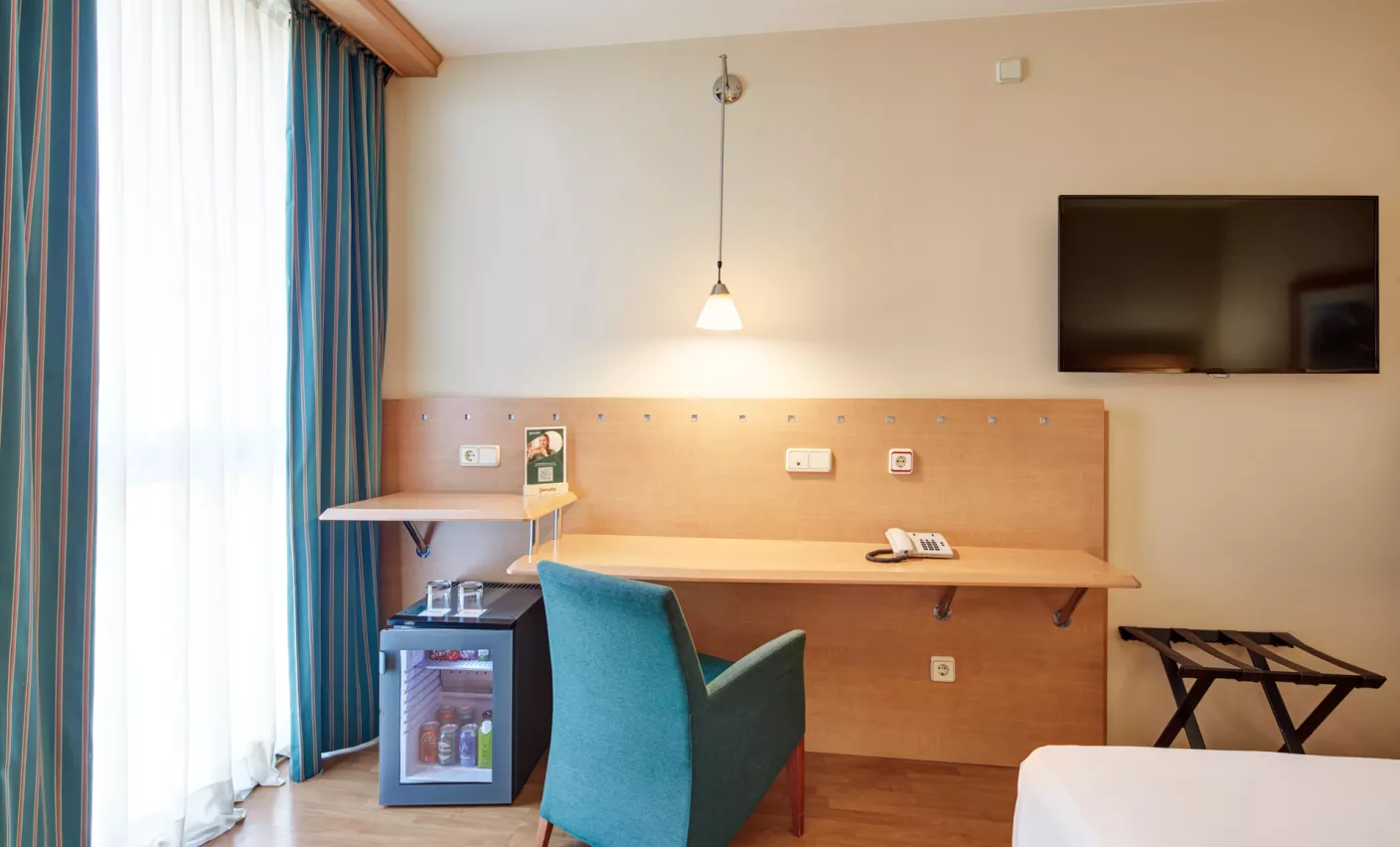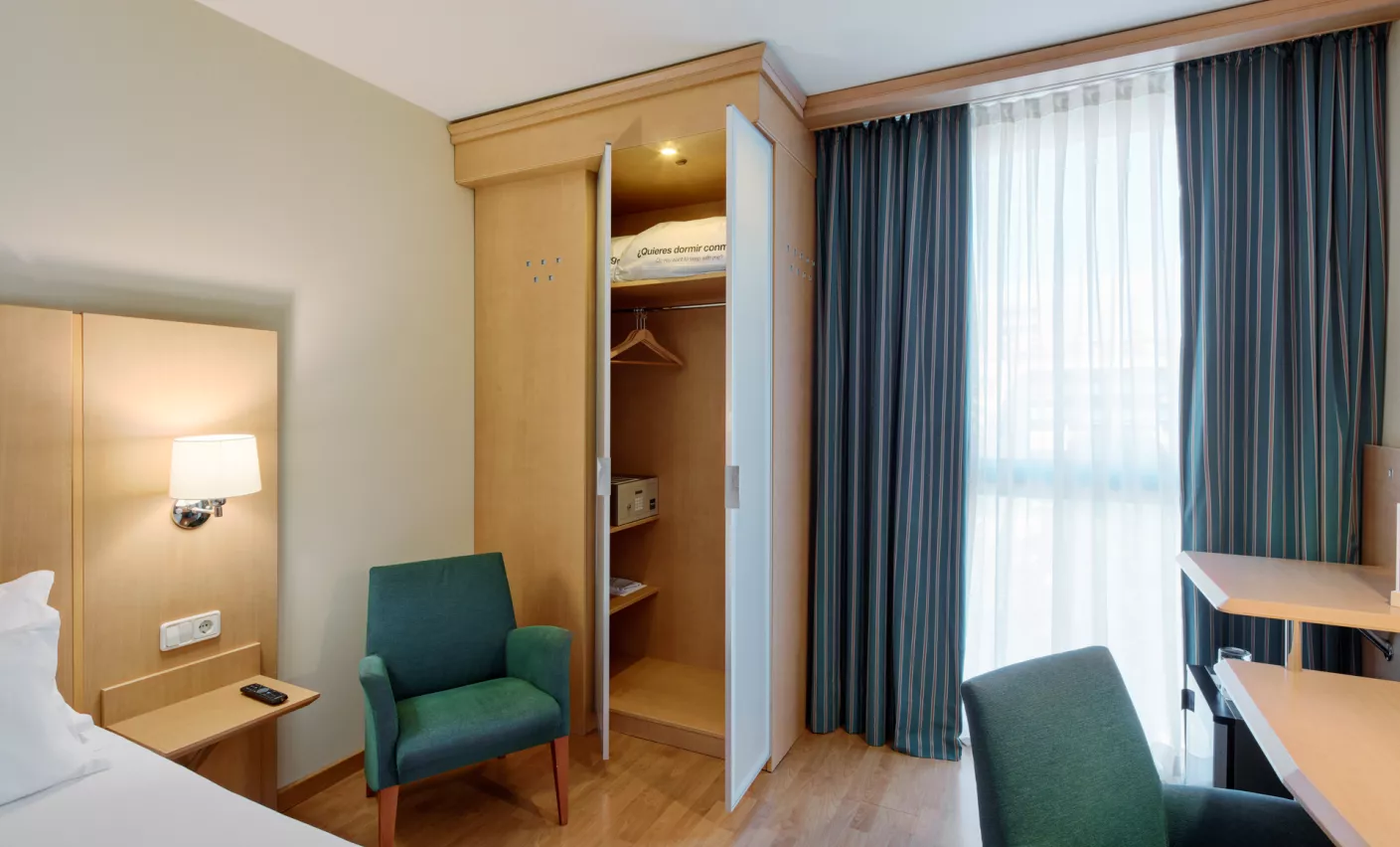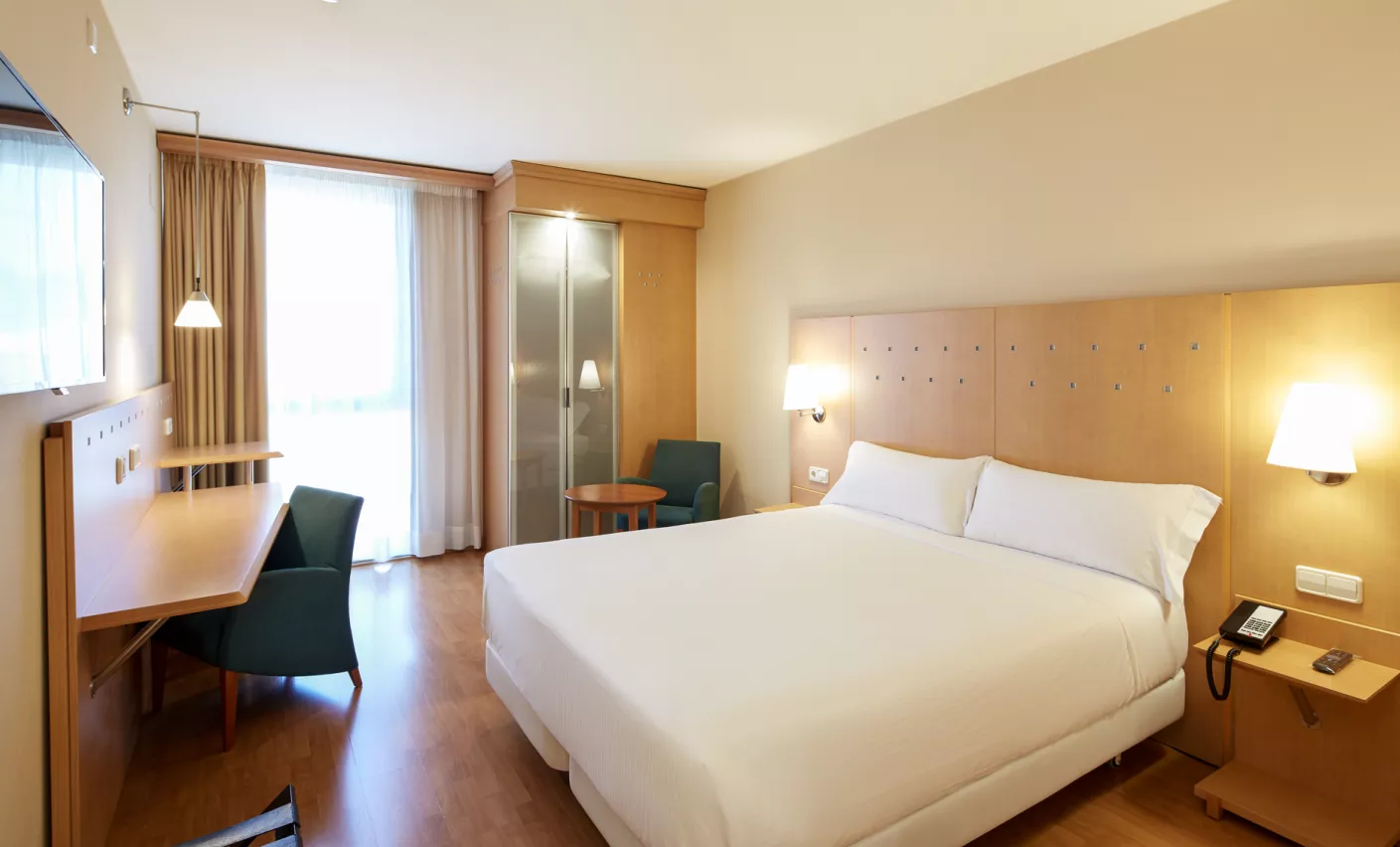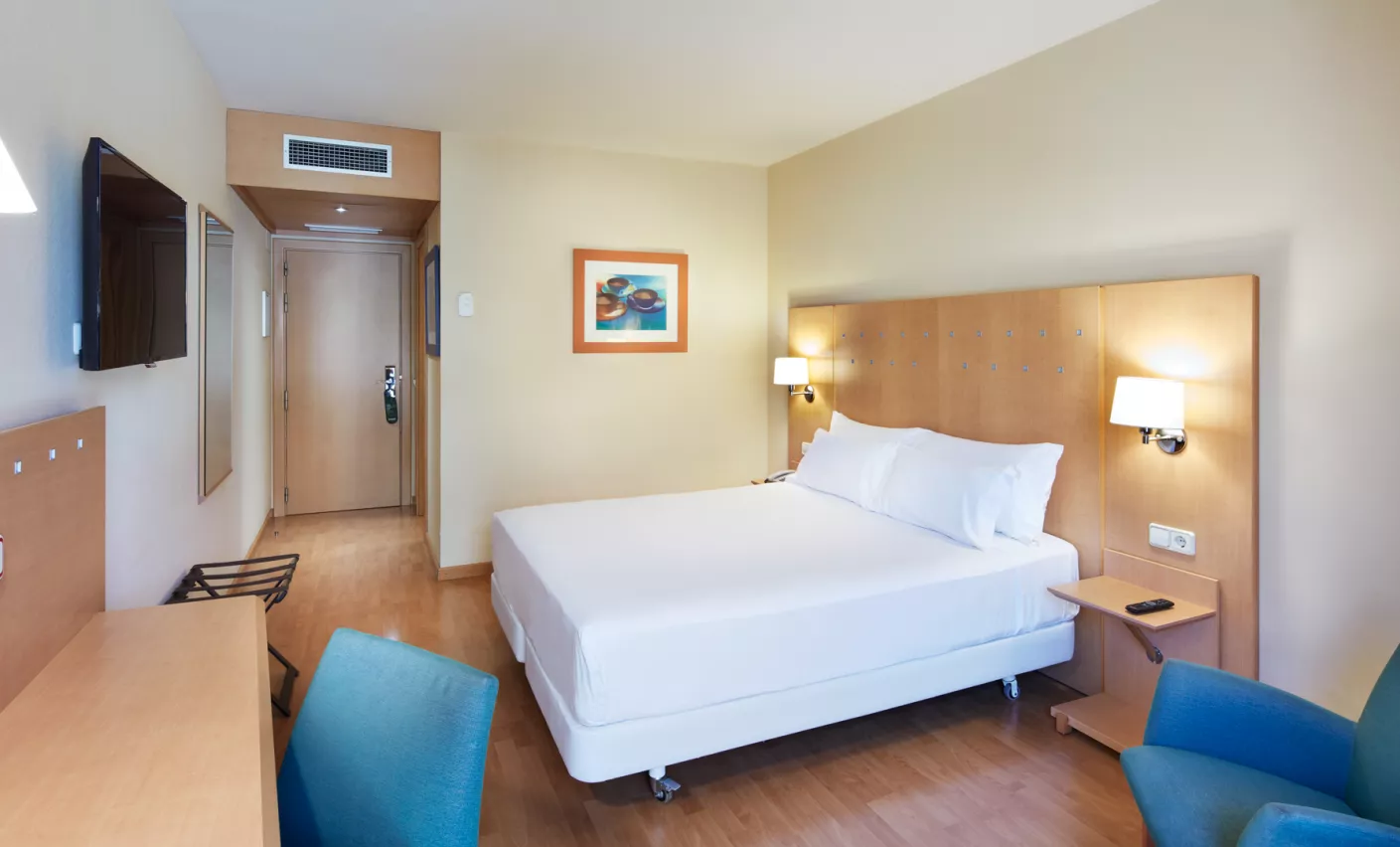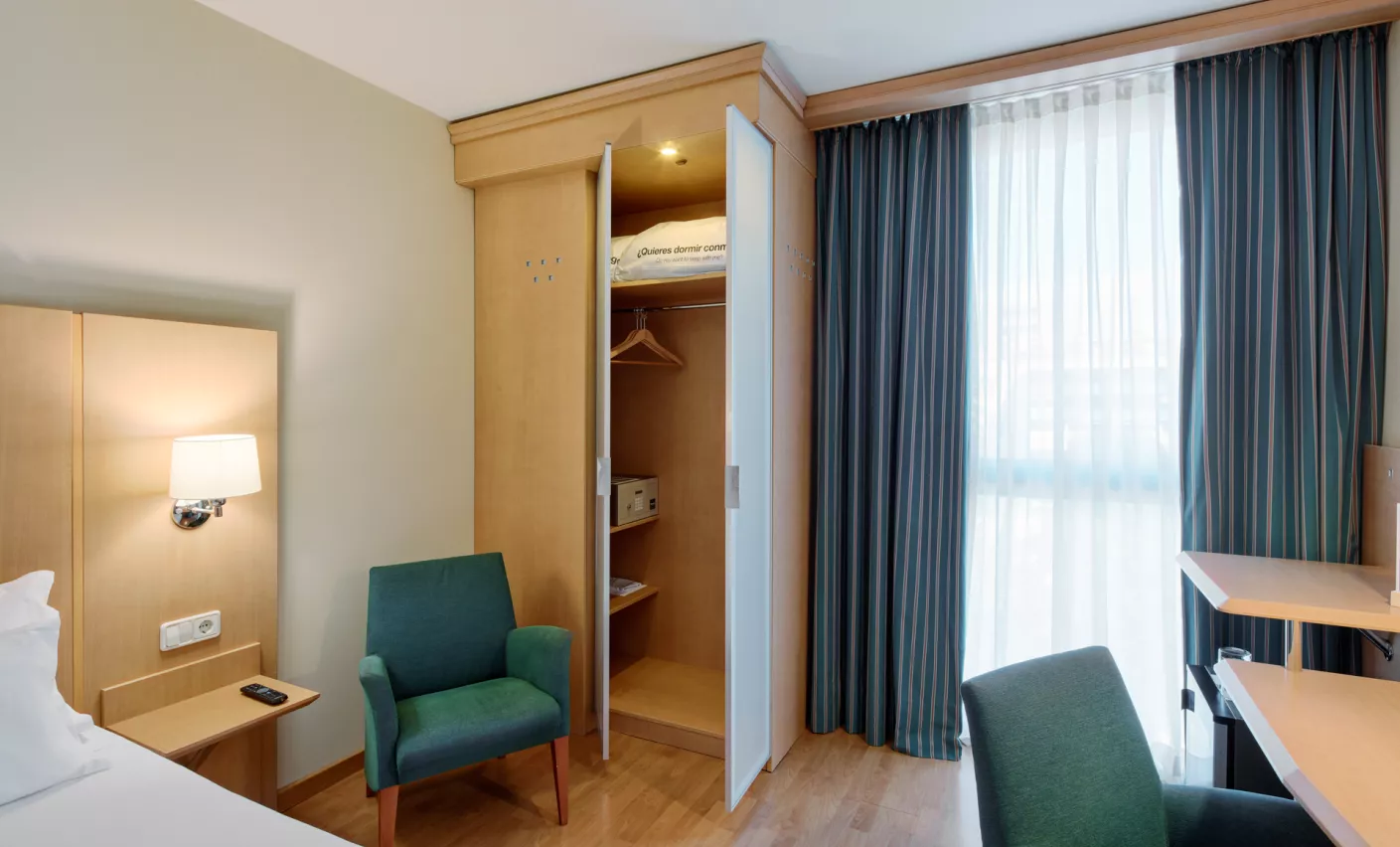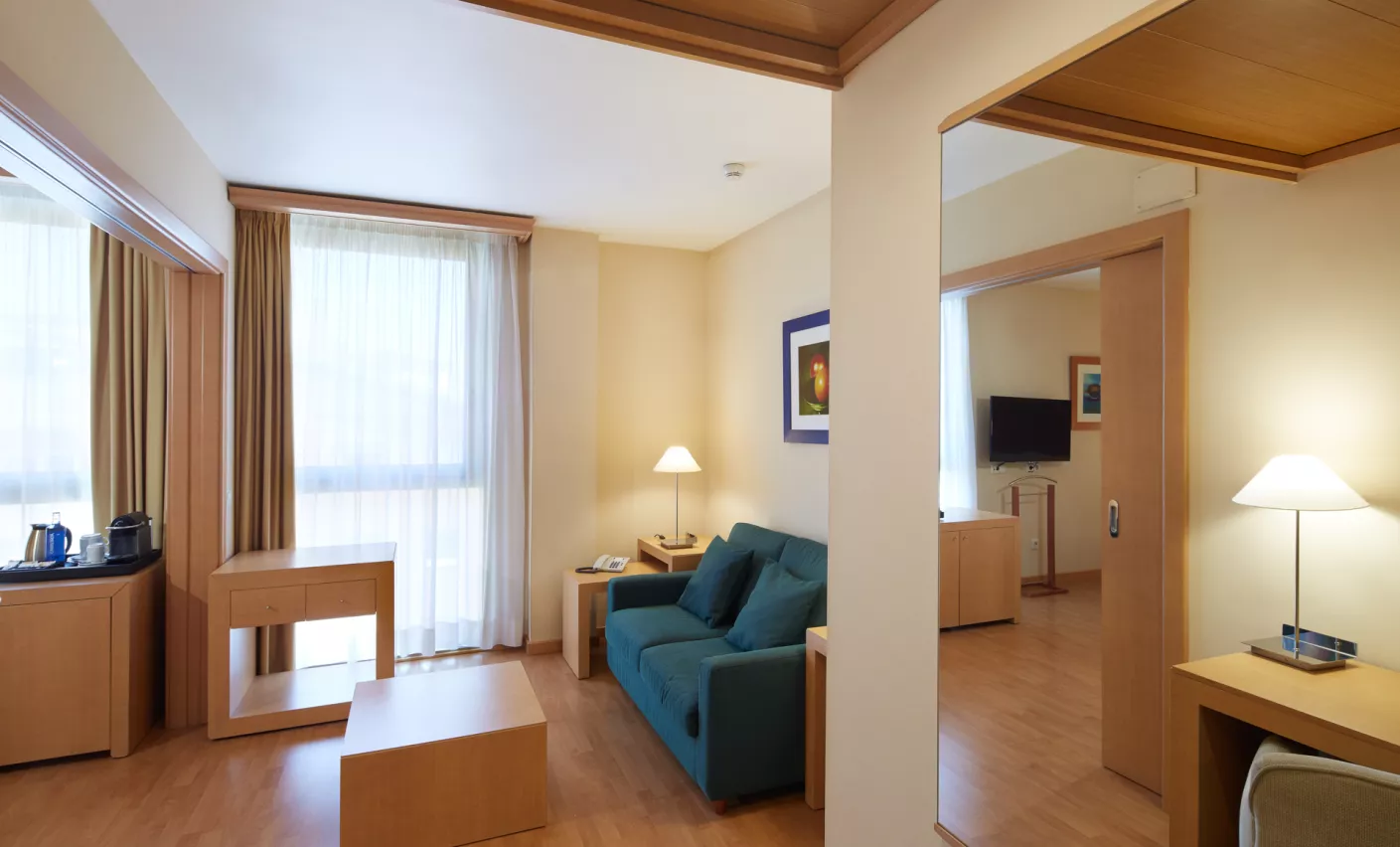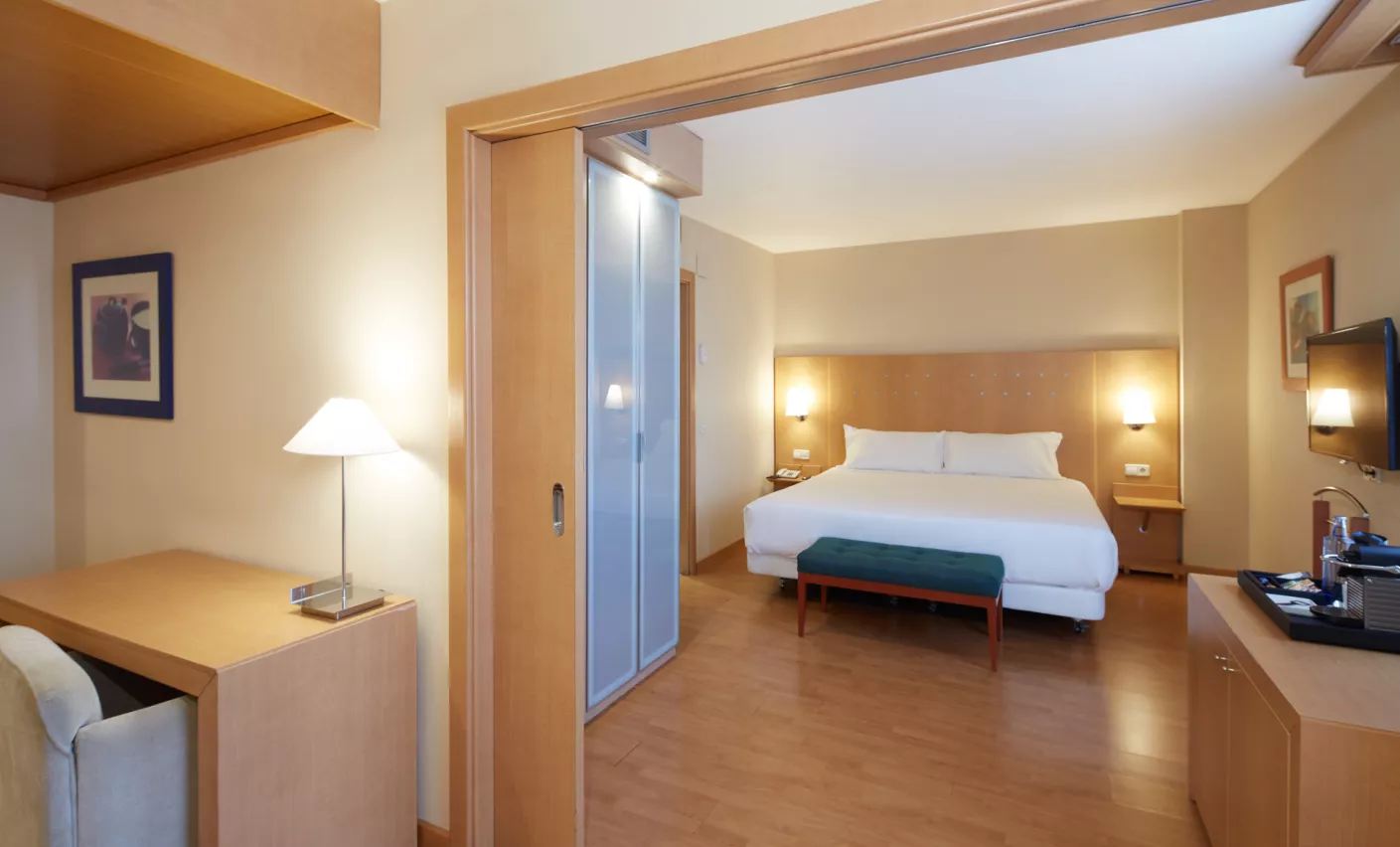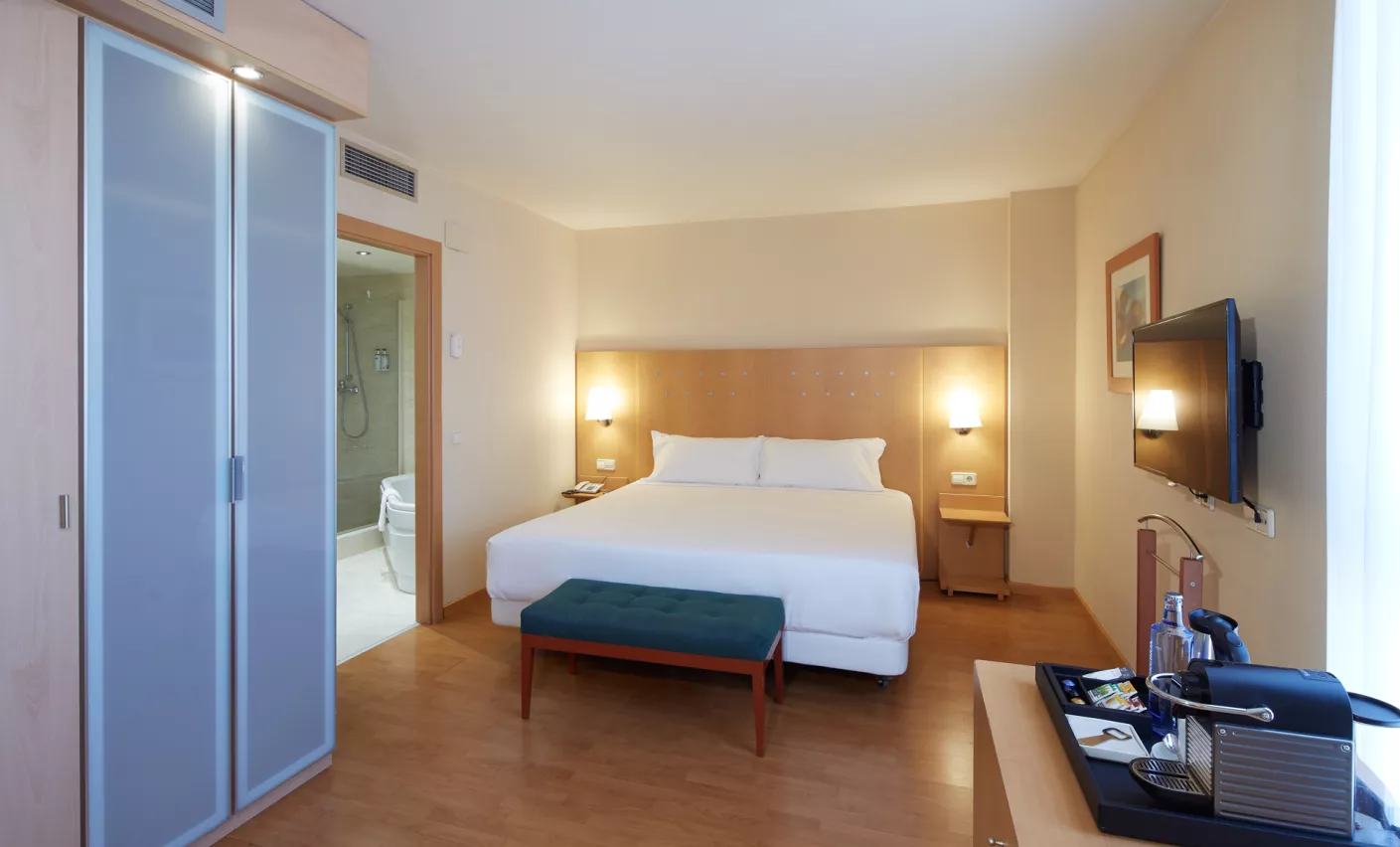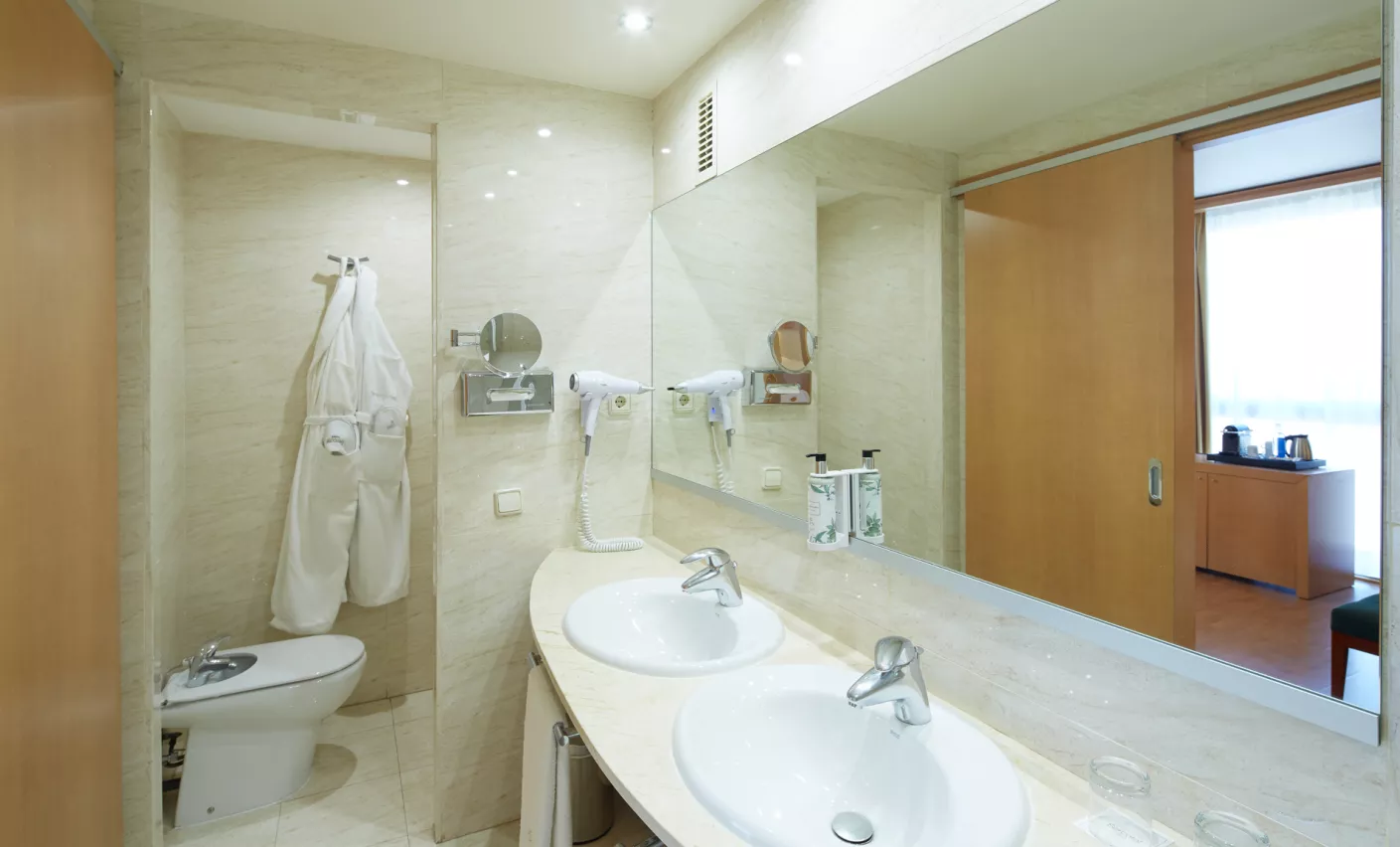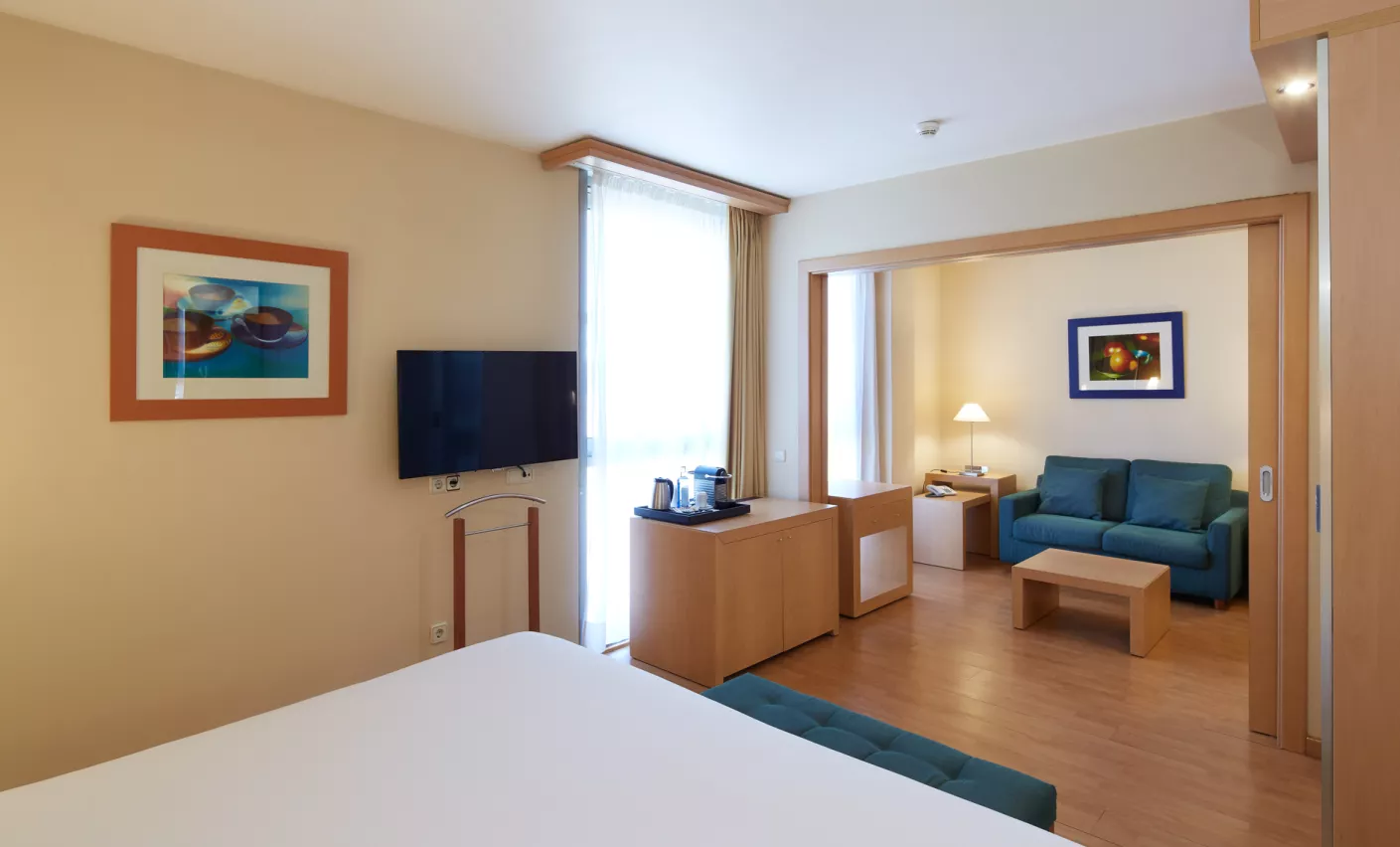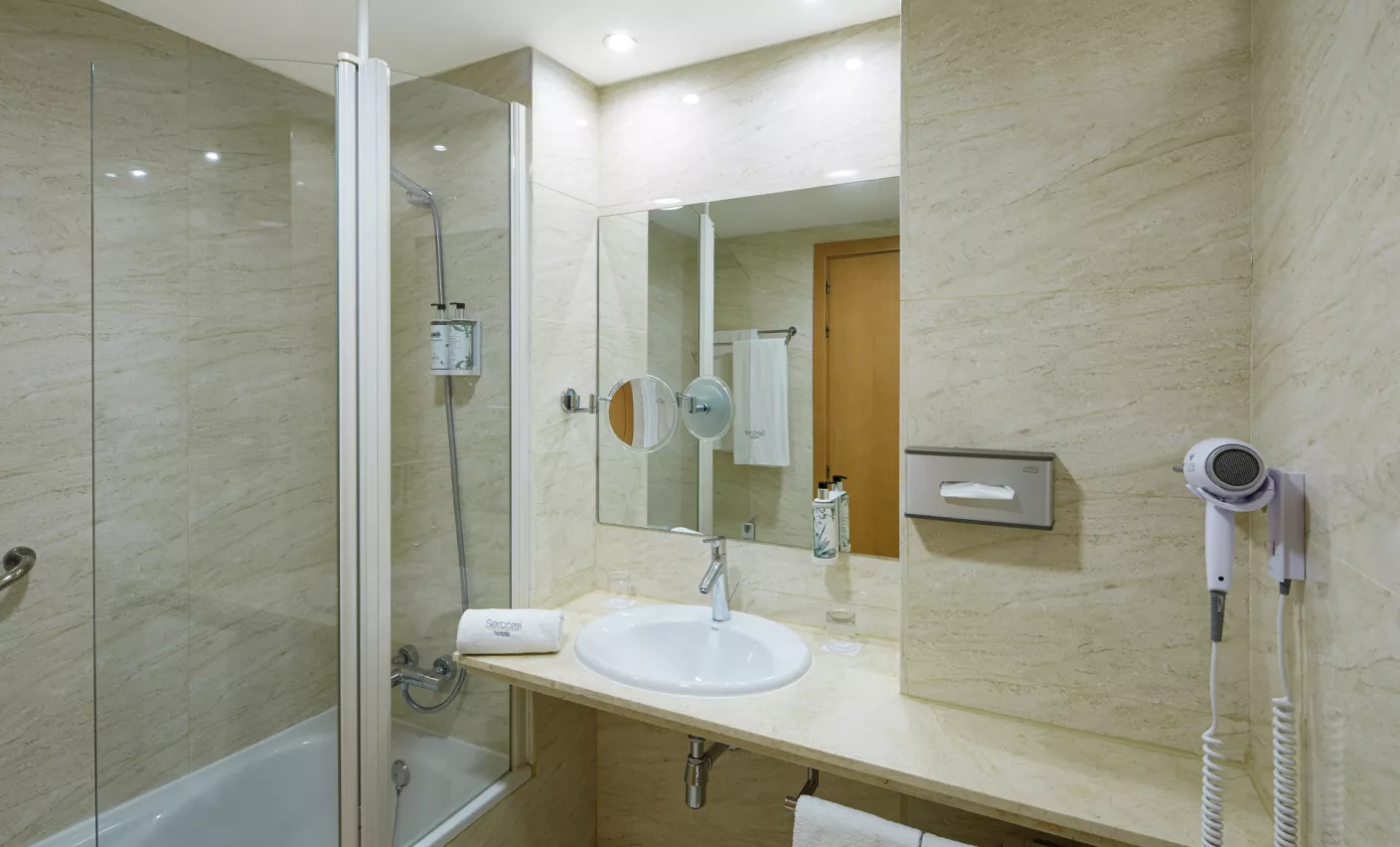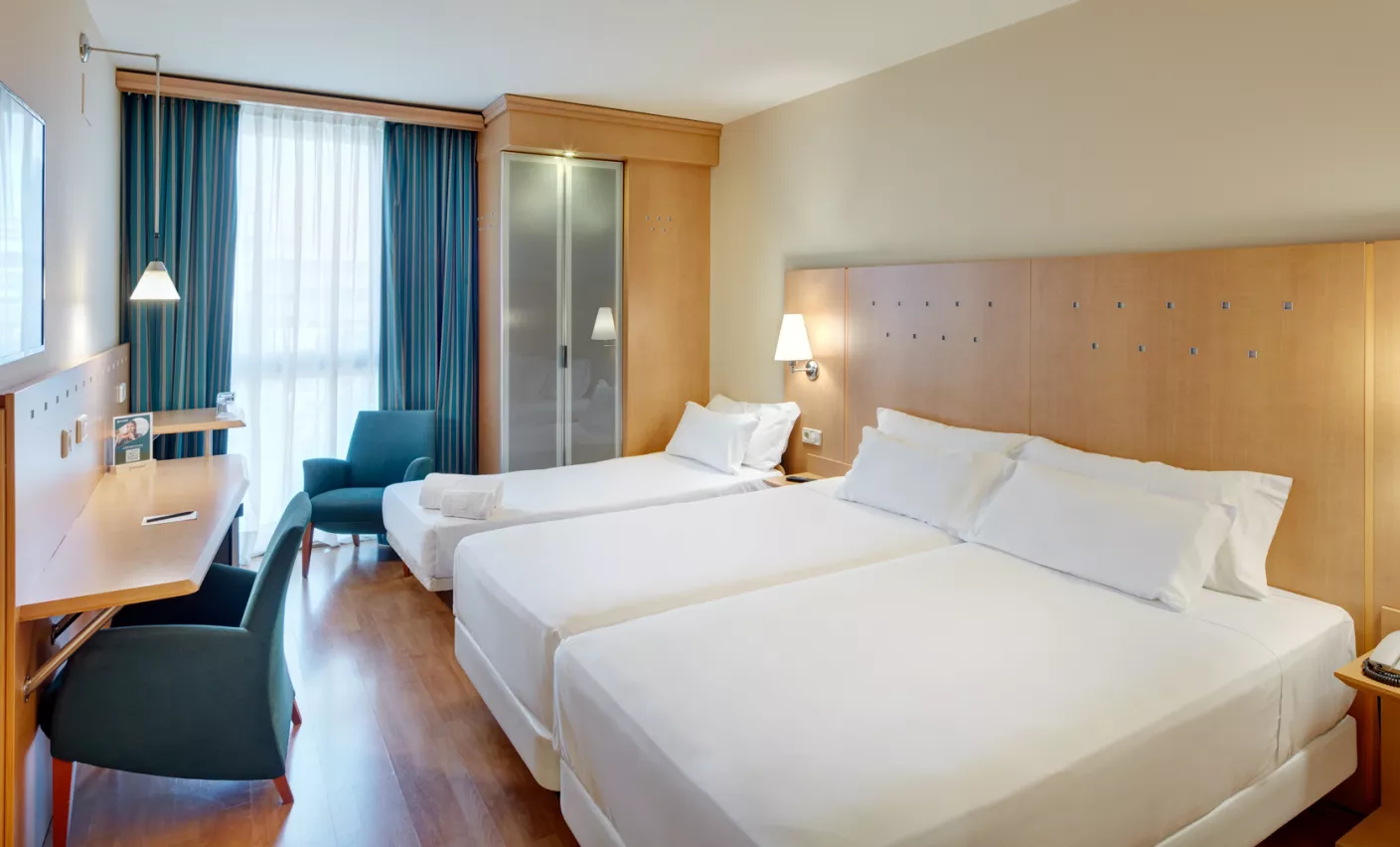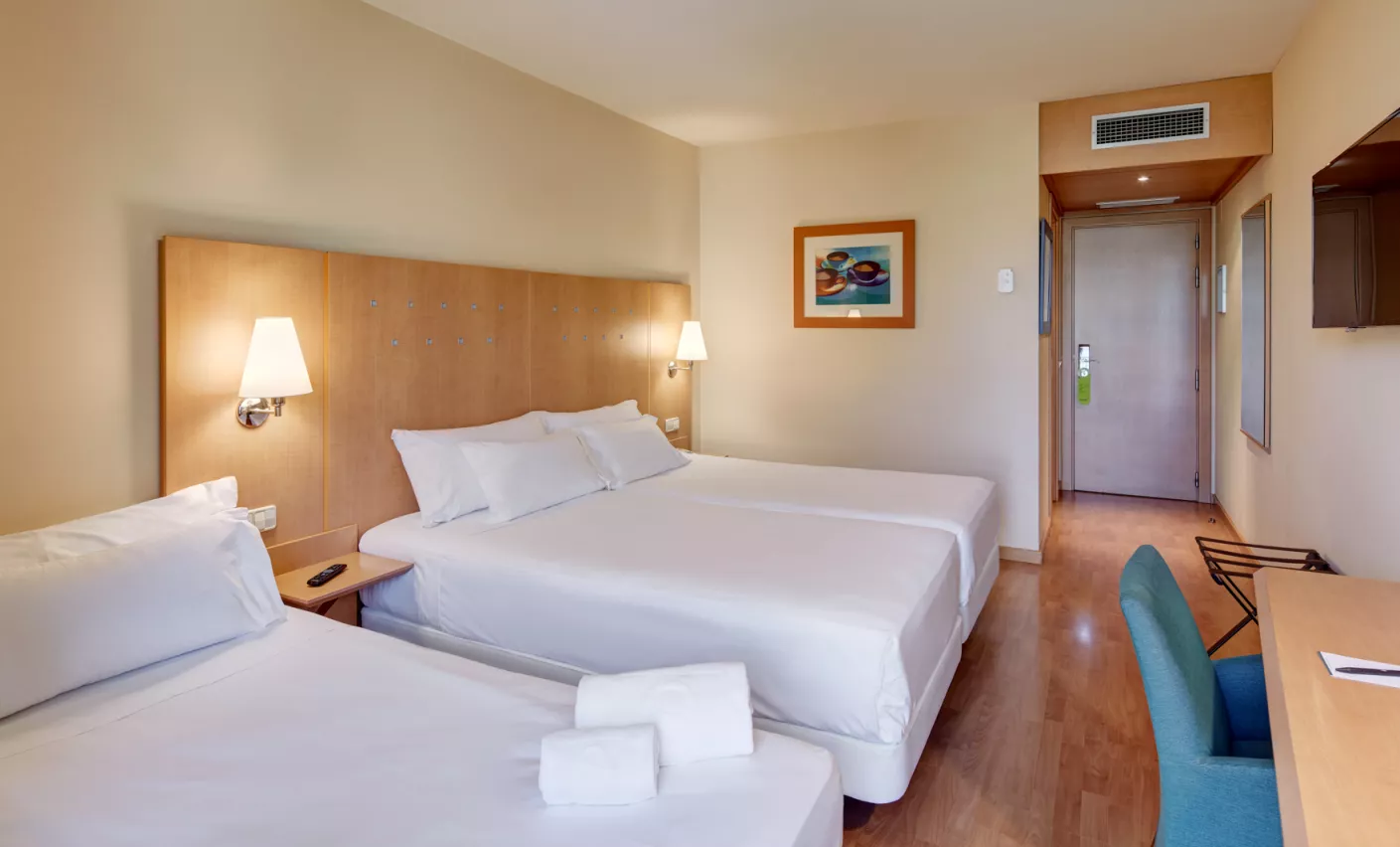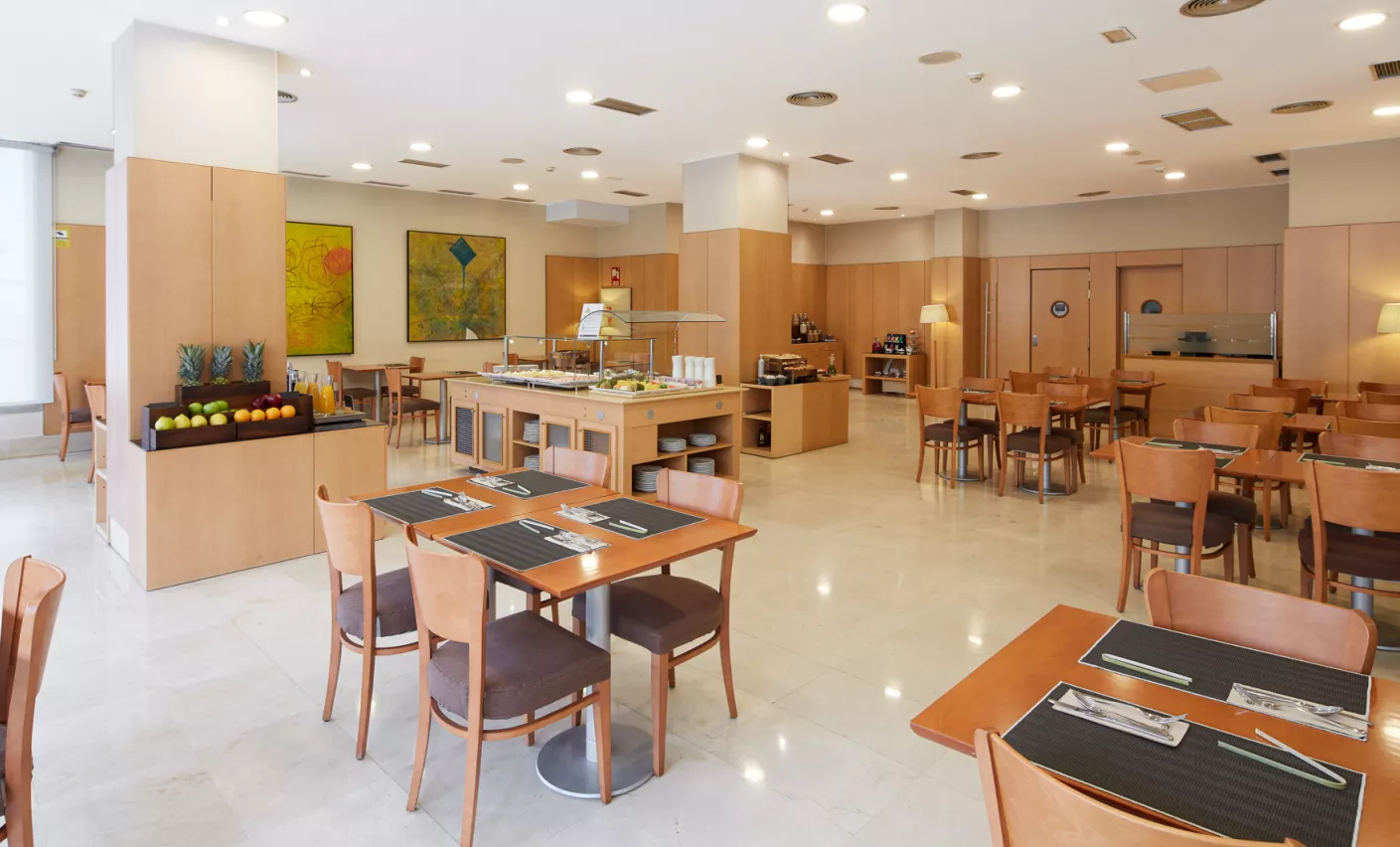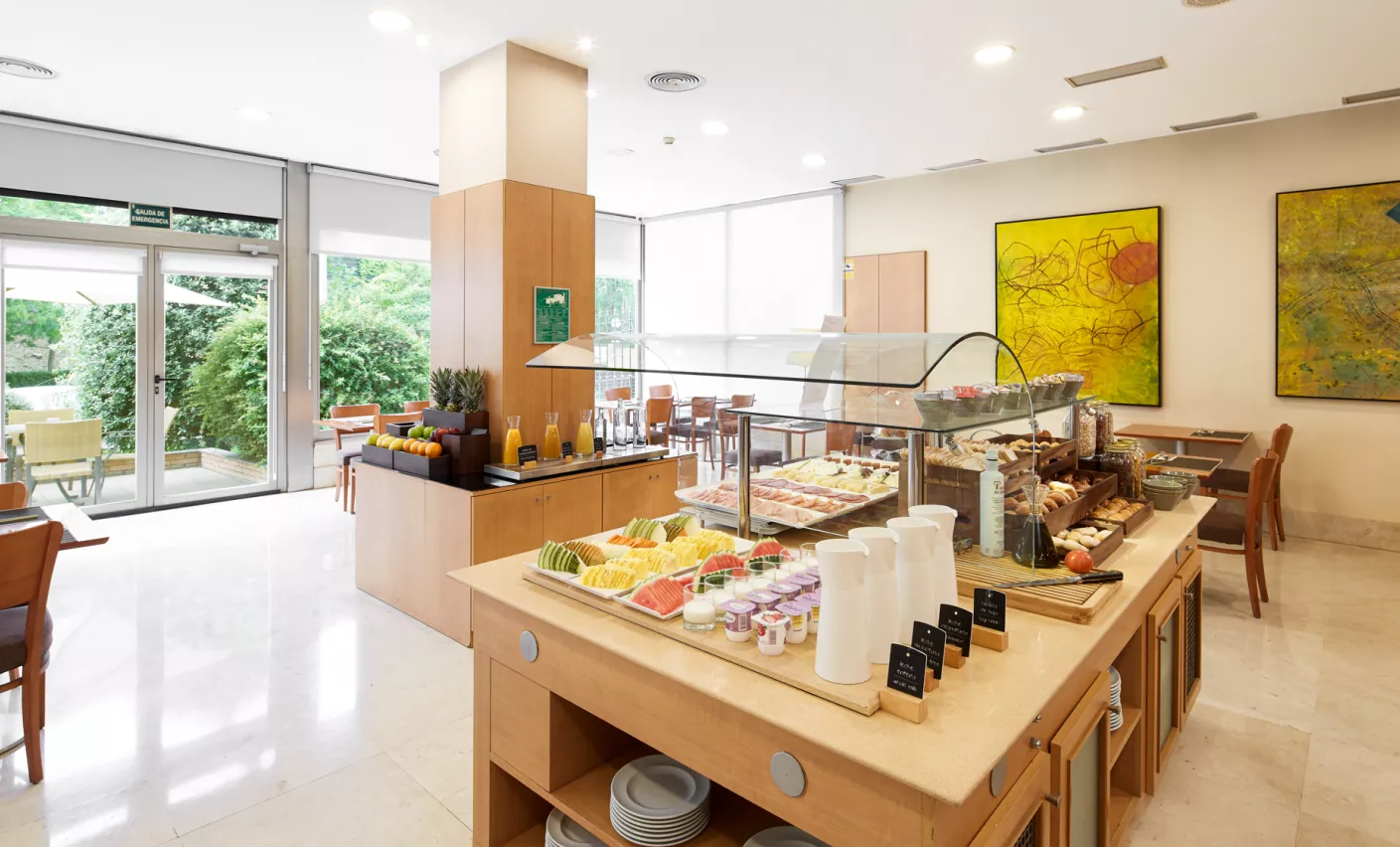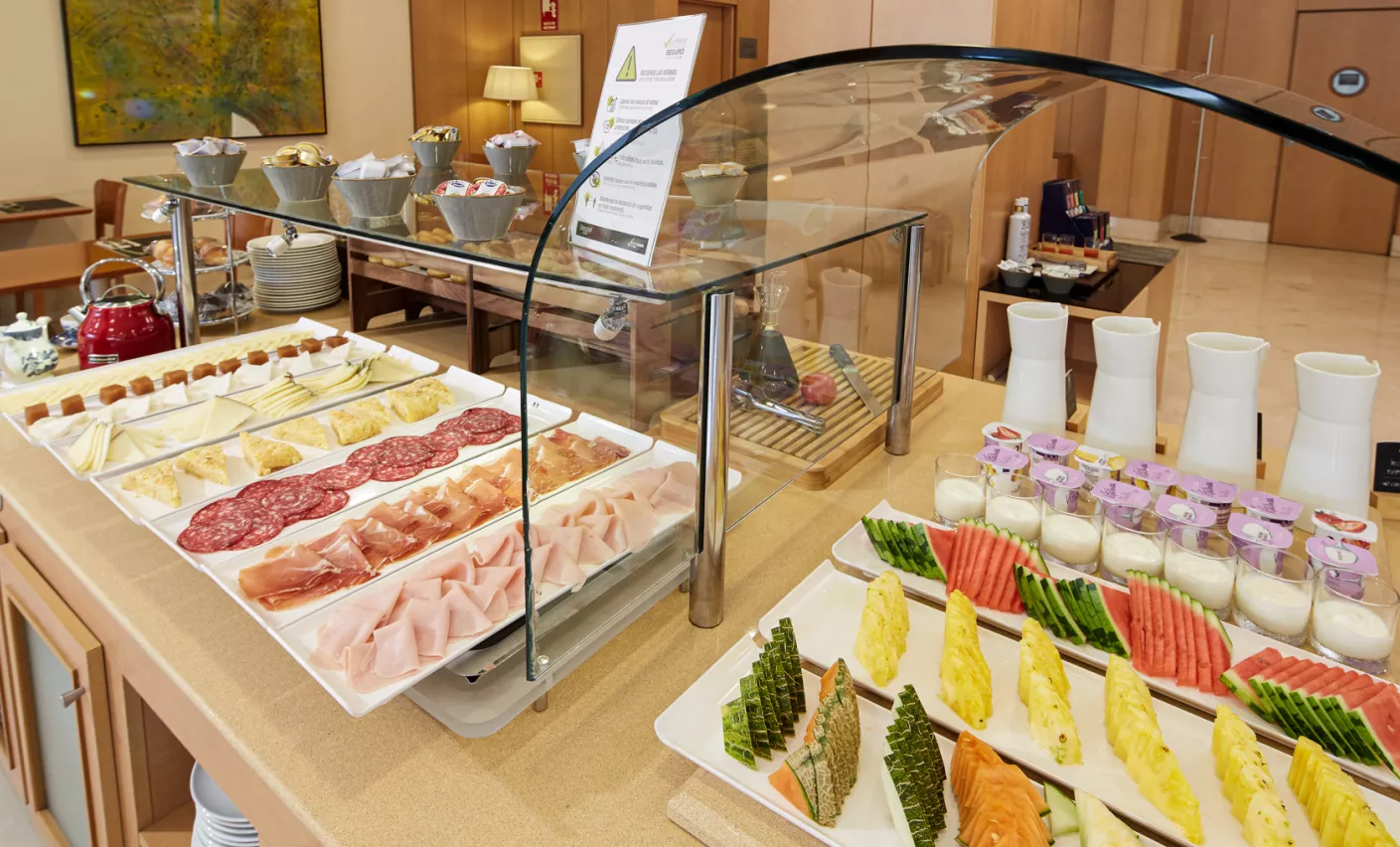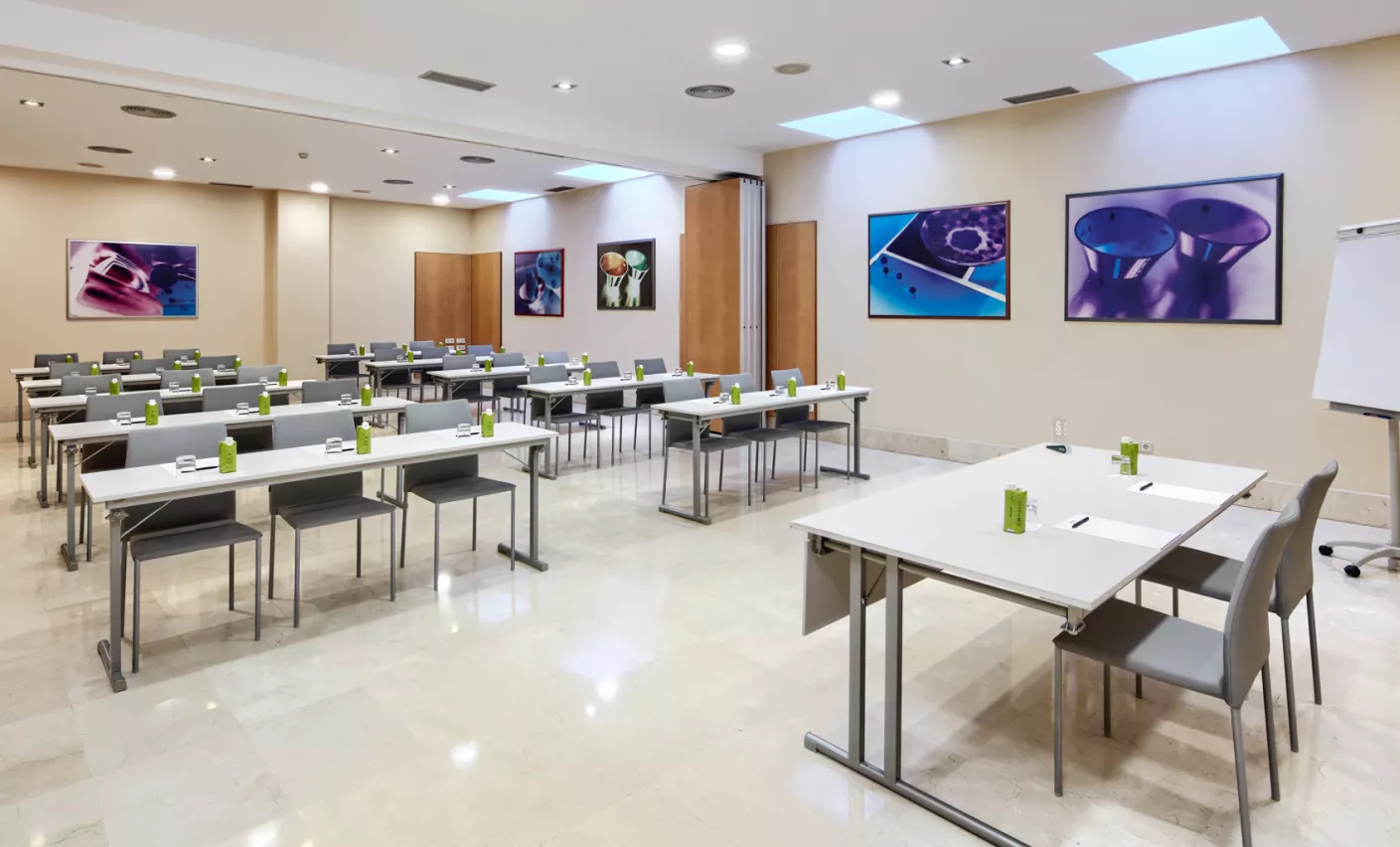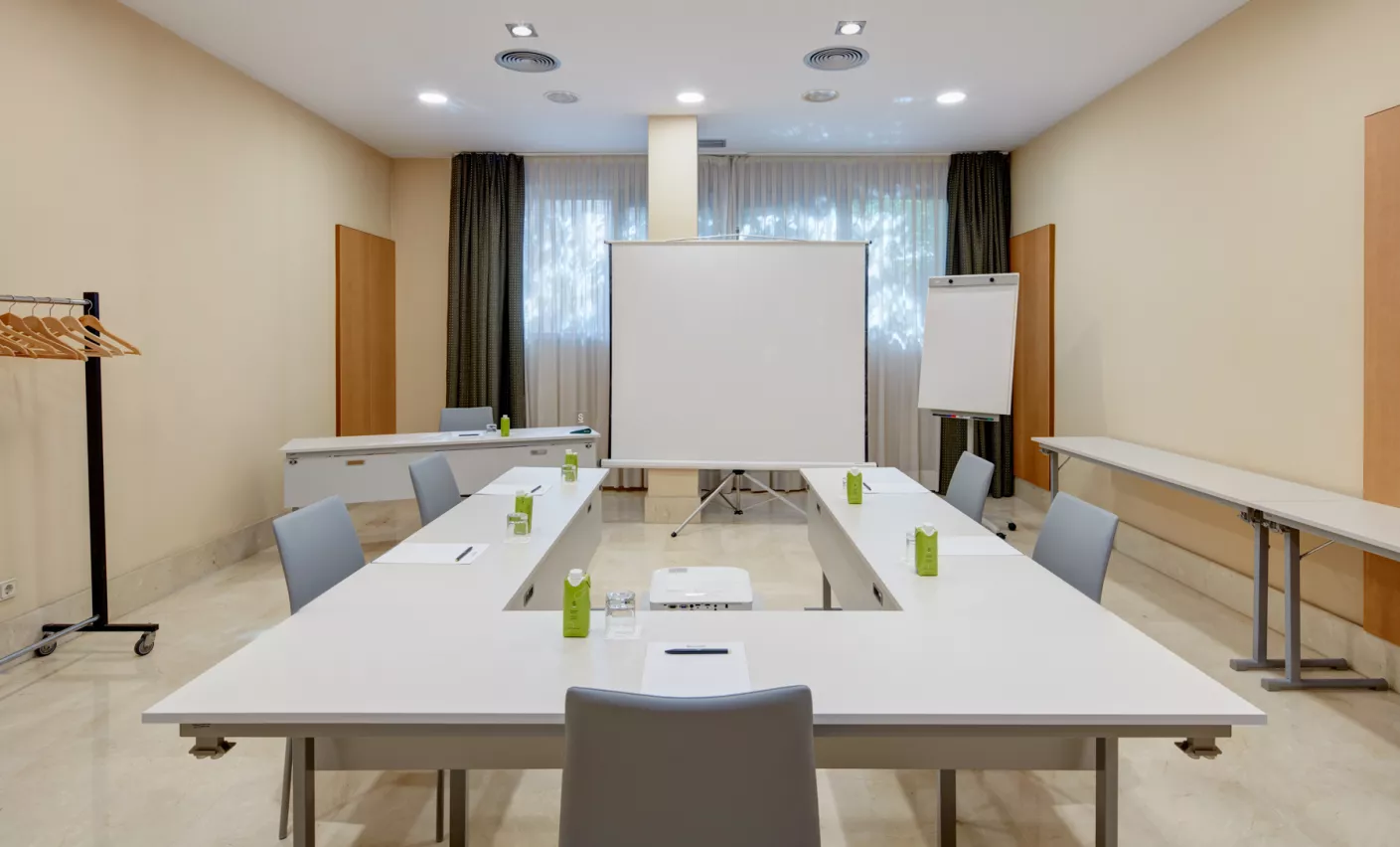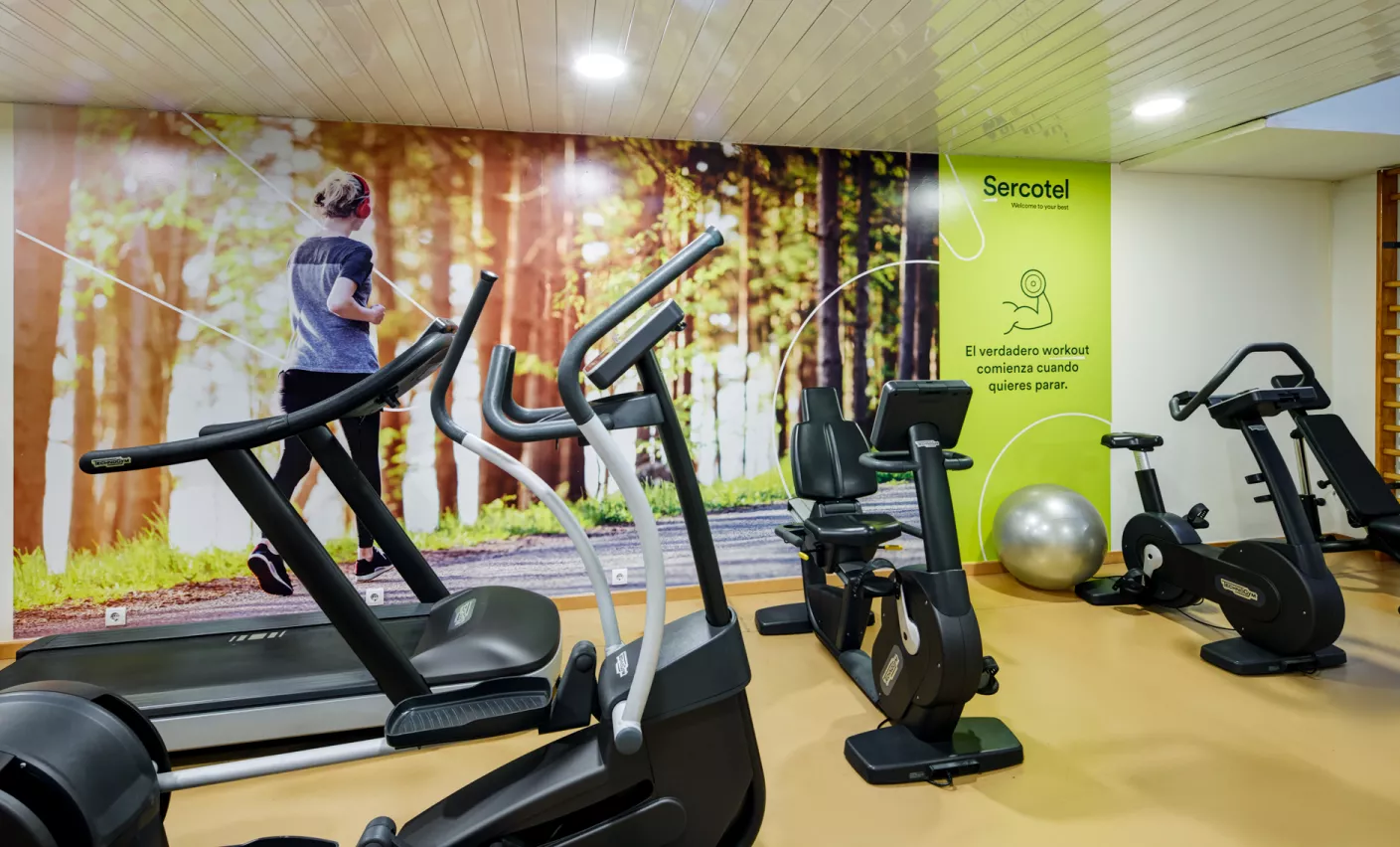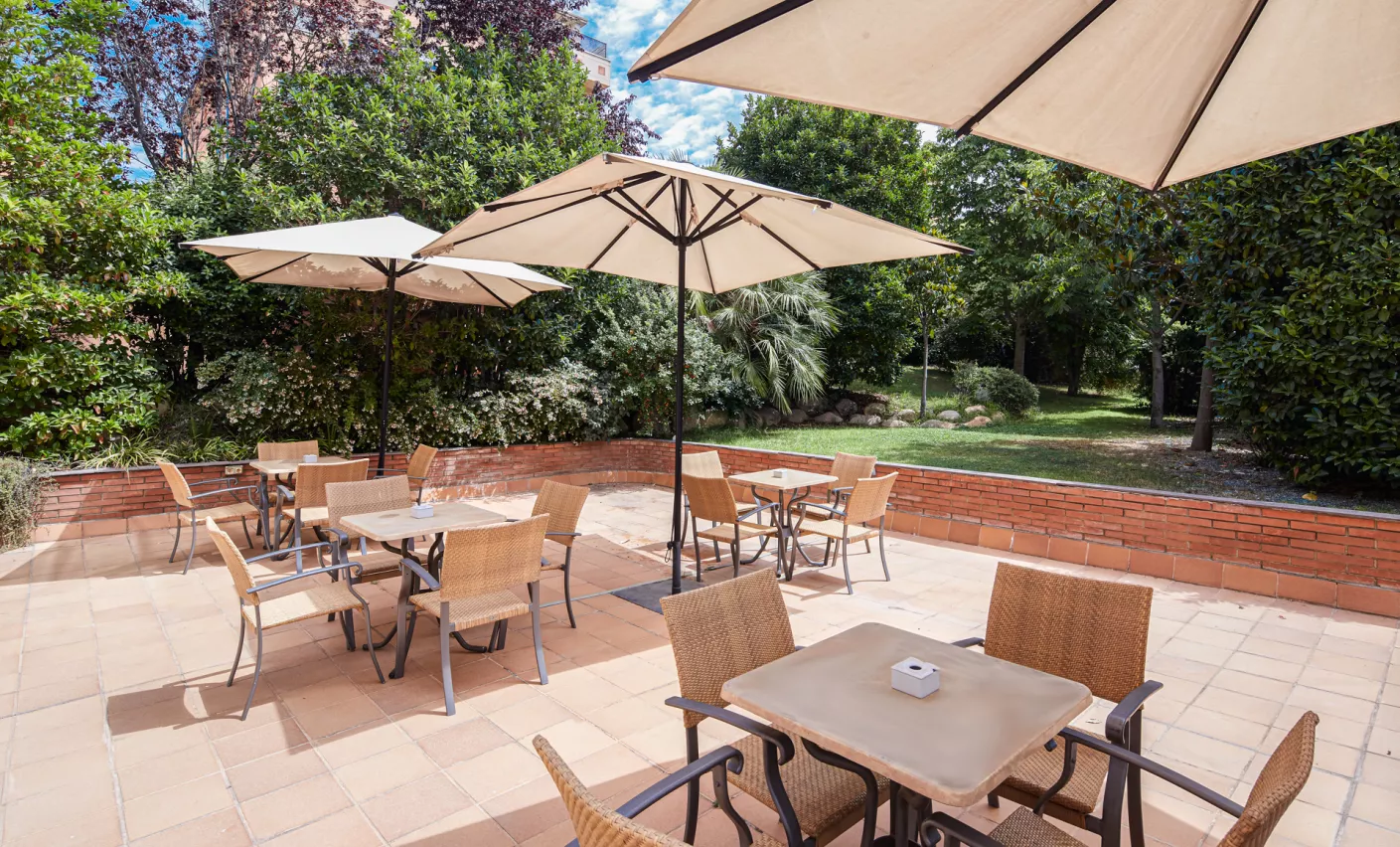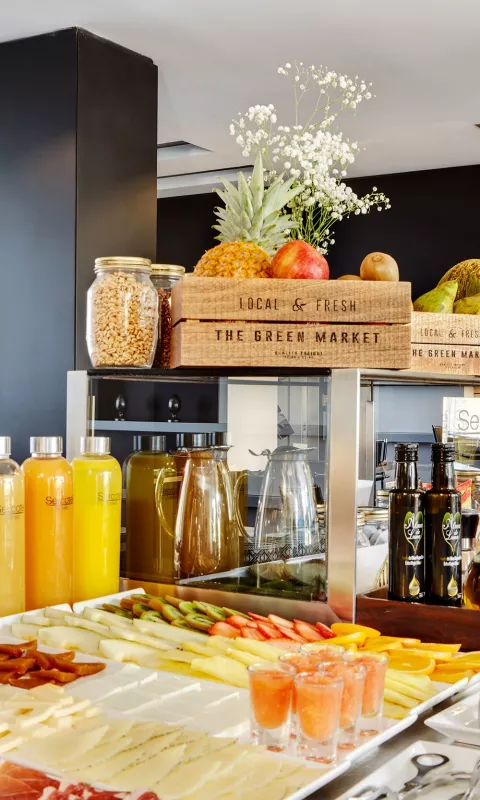 Breakfast
Do not leave the hotel without trying our breakfast.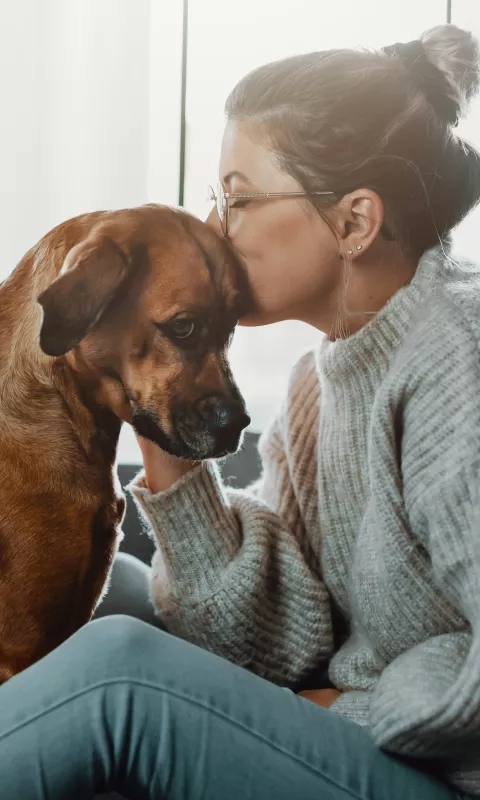 Key features
Feel at home, without the obligations of day to day. At Sercotel Porta Barcelona we take care of everything you need, so that you can relax and completely disconnect. Let us cook for you; Taste the wide variety of exquisite dishes and enjoy a quality product.
Meeting rooms
FACILITIES
Flexible spaces in the best locations.
PEOPLE
Tailor each space to the needs of your event.
SQUARE METRES
Rooms for holding your social event, convention or meeting in.
Frequently Asked Questions
What are the check-in and check-out times at Sercotel Porta Barcelona?
You can check in from 15:00 and you must check out by 12:00.
Is it possible to check in early or check out late at Sercotel Porta Barcelona?
Early check-in and late check-out services are available to enable you to get the most out of your stay. Both services are subject to availability and may entail an additional cost. The Early Check-in price is €10. In the case of the Late Check-out service, the cost is €15 until 14:00 and €25 until 16:00.
Does Sercotel Porta Barcelona provide parking facilities?
Yes, the hotel has a car park that costs €11 per day. You can only book a parking space from the reception team when you arrive at the hotel.   
Does Sercotel Porta Barcelona provide Wi-Fi? Is it free of charge?
Yes, there's free Wi-Fi access throughout the hotel. Log on and browse. 
Does Sercotel Porta Barcelona provide cots for babies?
Of course. If you need a cot, just ask for one when you make your booking or ask the reception team. The cots entail no additional cost. 
Can I stay at Sercotel Porta Barcelona with my pet?
Yes, we allow pets with a weight limit of 10Kg. A supplement of €15 per night will be charged. Remember that the service is subject to availability and you must book in advance.
Is there a cafeteria at Sercotel Porta Barcelona?
Yes, the Sercotel Porta Barcelona has a cafeteria. It is open from Monday to Thursday from 7:00 to 12:00 and from 20:00  to 22:30. Friday, Saturday, and Sunday from 7:30 to 13:00.
Is there a restaurant at Sercotel Porta Barcelona?
Yes, there's a restaurant at the hotel. It's open from 20:00 to 22:30 from Monday to Thursday.
What kind of breakfast is served at Sercotel Porta Barcelona?
We offer buffet breakfast at a cost of €13.5 per person. It is served Monday through Friday from 7:00 to 10:30 and Saturday and Sunday from 7:30 to 11:00.
Does Sercotel Porta Barcelona provide Room Service?
Yes, Room Service is available from 20:00 to 22:30.
Are there fridges and/or minibars in the rooms at Sercotel Porta Barcelona?
Yes, all the rooms have a minibar.
Is there a fitness room at Sercotel Porta Barcelona?
Yes, there's a fitness room with sports equipment. It's open from 6:00 to 22:00.
Does Sercotel Porta Barcelona provide a laundry service?
Yes, we provide a laundry service. It's available from 7:00 to 10:00 from Monday to Friday. 
Does Sercotel Porta Barcelona provide a pillow menu?
You can look through the pillow menu and choose the one best suited to your needs to enable you to rest as if you were at home.