Pozuelo de Alarcón, Spain
Sercotel Pozuelo
Search your hotel or destination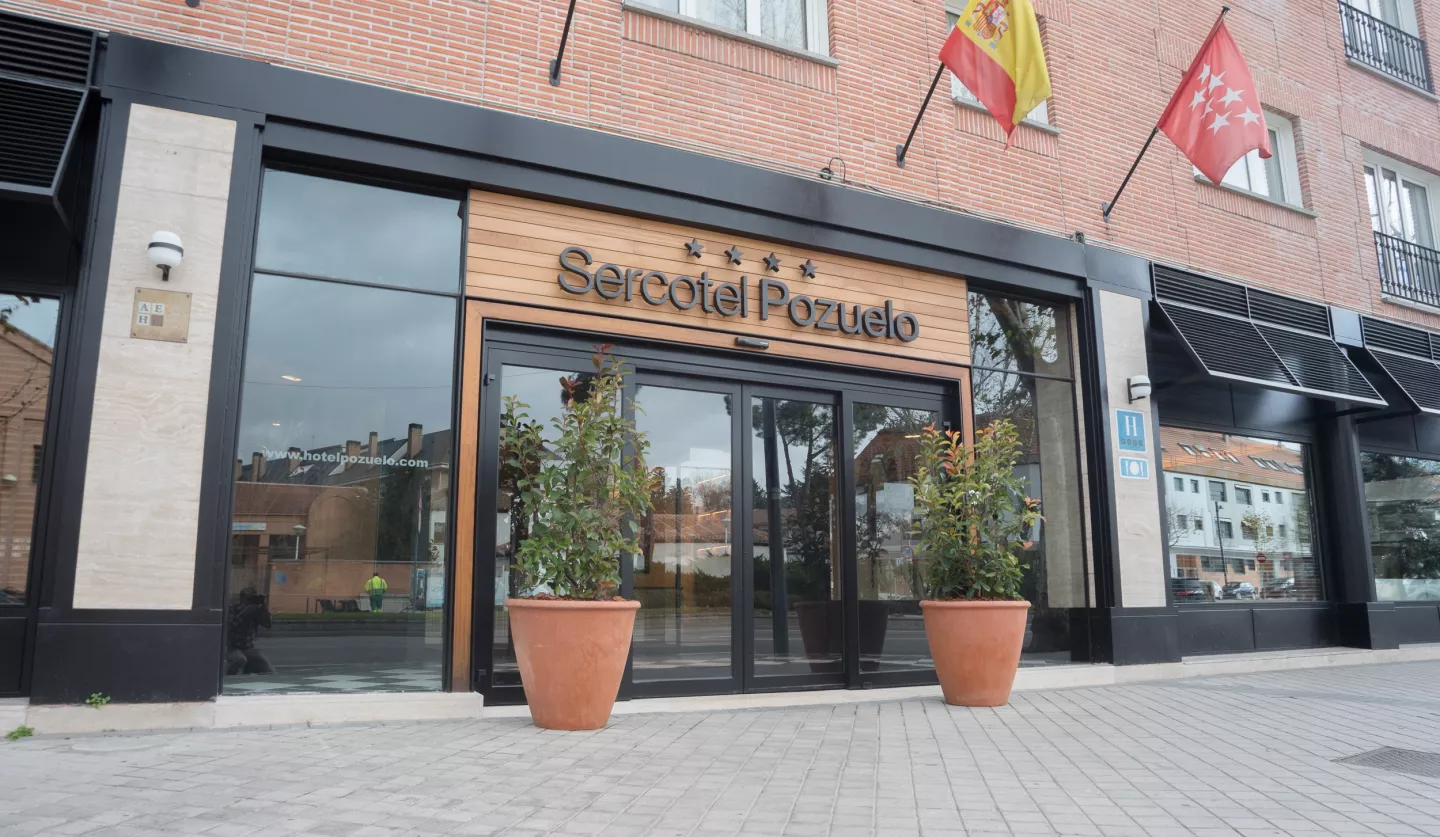 Living Madrid, but calmly
Located in Pozuelo de Alarcón, a town 10 minutes by car from the centre of Madrid, our Sercotel Pozuelo is the hotel you are looking for that getaway to the capital in which you want to experience the city, but without being trapped by its fast pace of life.  
We know that stepping through a doorway and finding yourself on Gran Vía may sound tempting, but to do so and find yourself in green spaces where you can enjoy a morning jog or a nice quiet stroll to unwind after a day's work is not to be sniffed at either.  
Our 4-star hotel offers you an à la carte Madrid. That is the one where you have the possibility to choose how and how much you want to immerse yourself in the city and when to leave it behind when you feel you've had enough.  
Then we will be waiting for you at the hotel in Pozuelo. You'll feel like you like what you see as soon as you walk in: our décor is modern, warm and invites you to slow down. Our facilities, meanwhile, aim to provide you with everything you need during your stay.  
We have 48 rooms. They are spacious, cosy and with natural light. Whether you are travelling for business or pleasure, we know that your rest is non-negotiable. For this reason, we take pride in the silence and tranquillity in our environment, mattresses that seduce you and a wide range of pillows designed so that you don't miss your bed.  
Tempting, isn't it? So much so that you will doubt whether you will be able to get up in time. Don't worry, we have an alarm clock service. Ask us at reception.  
In fact, in our hotel in Pozuelo de Alarcón everything hinges on reception. It is the centre of operations of our strategy to take care of you. This is where we will provide you with the tourist information you need. 
We will tell you what you have to do to leave your car in our car park. We are also just a stone's throw from the M-40 and two from the A-6, which means that the charming villages of the Sierra de Madrid are only half an hour away.  
Tomorrow is another day. We can't guarantee what it will bring, but we can assure you that it will get off to the best possible start. How? Enjoying all that our breakfast buffet has to offer. These include fruit, cereals, toast, pastries, cold meats and, of course, our freshly brewed coffee.
Find your room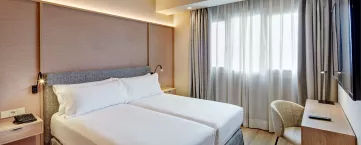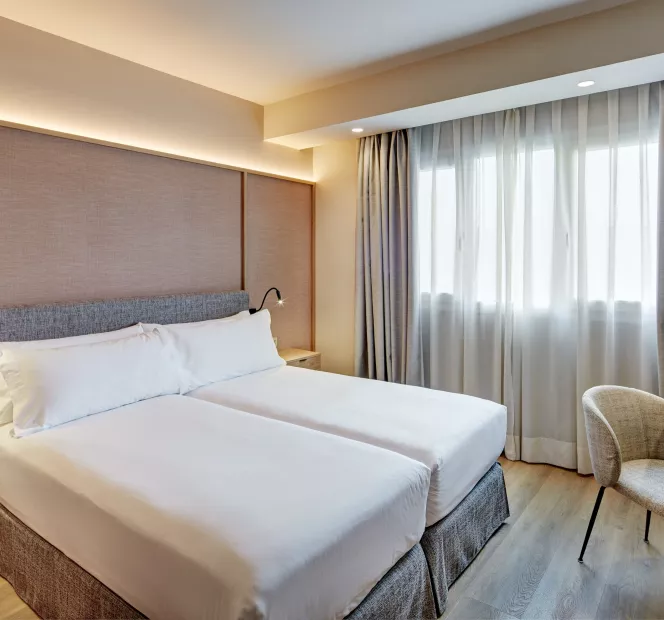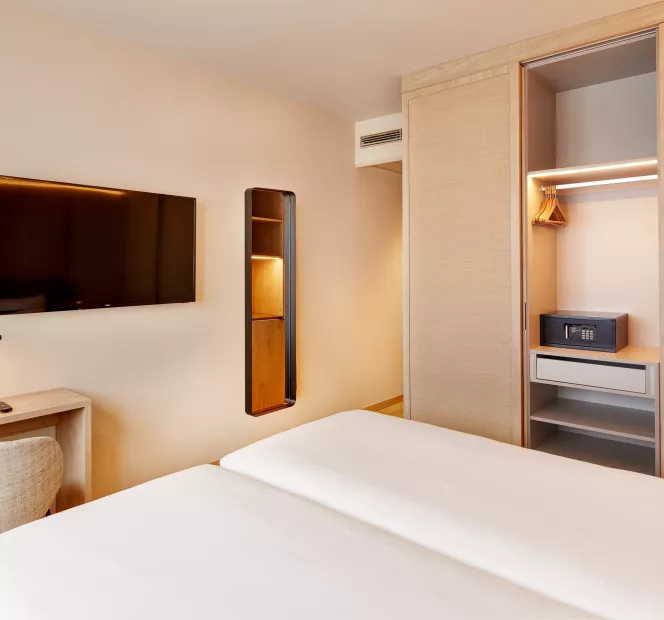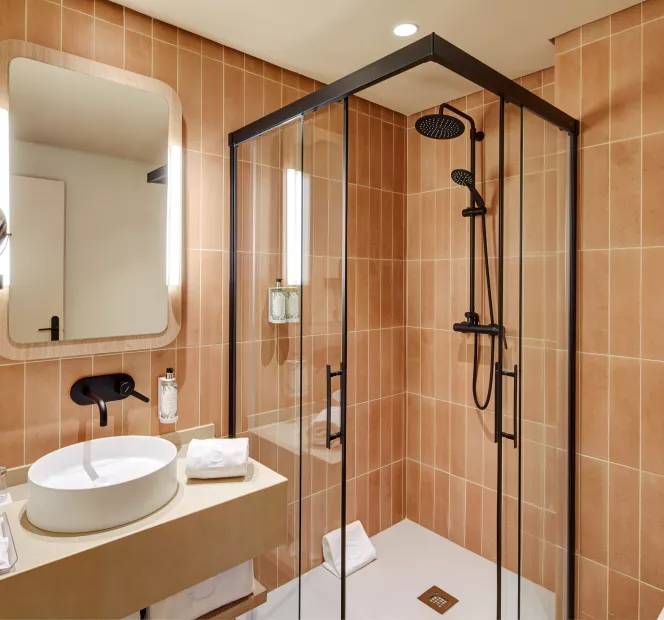 Classic Room
 A pillow menu so you won't remember your own pillow, enough space to comfortably accommodate two people and a quiet and peaceful environment. The Classic Twin rooms at the Sercotel Pozuelo are synonymous with relaxation.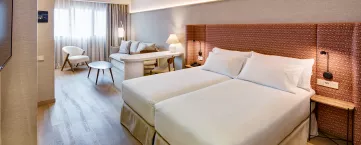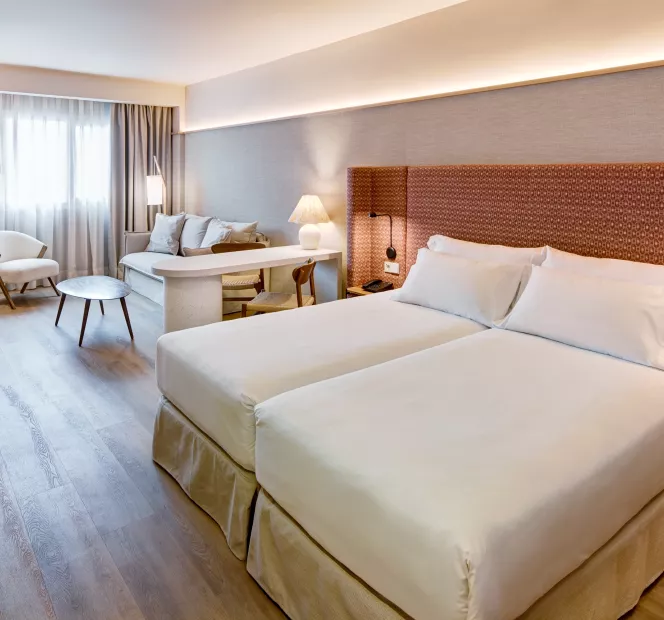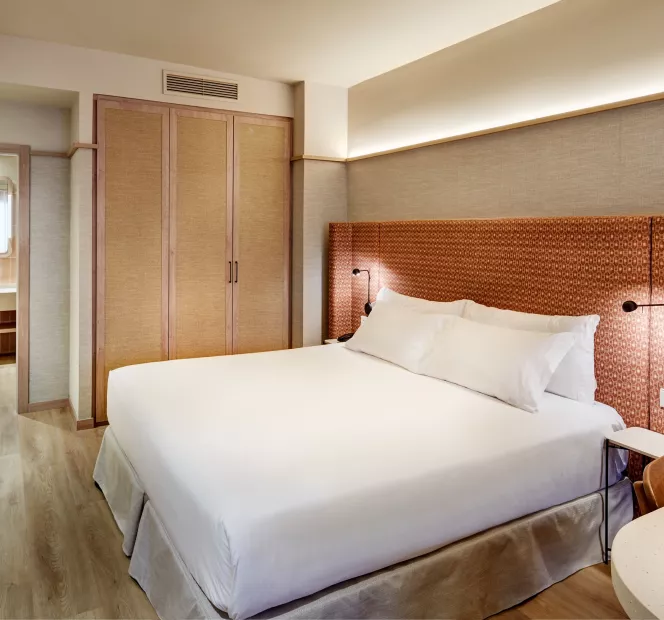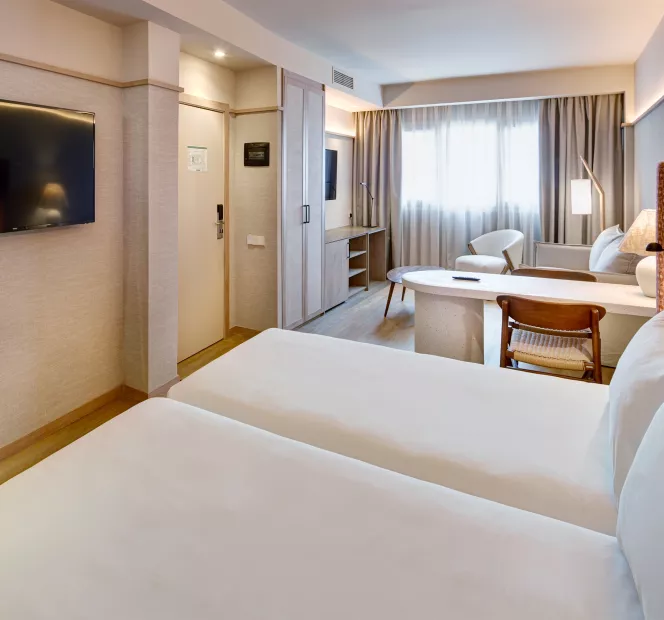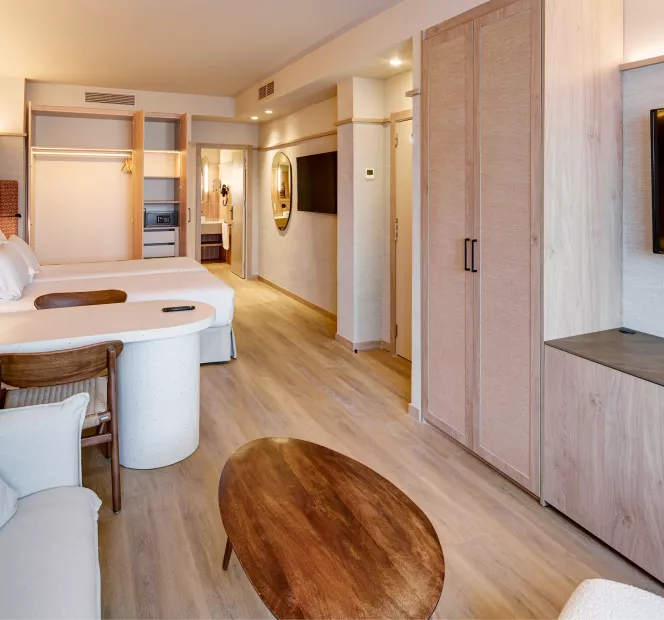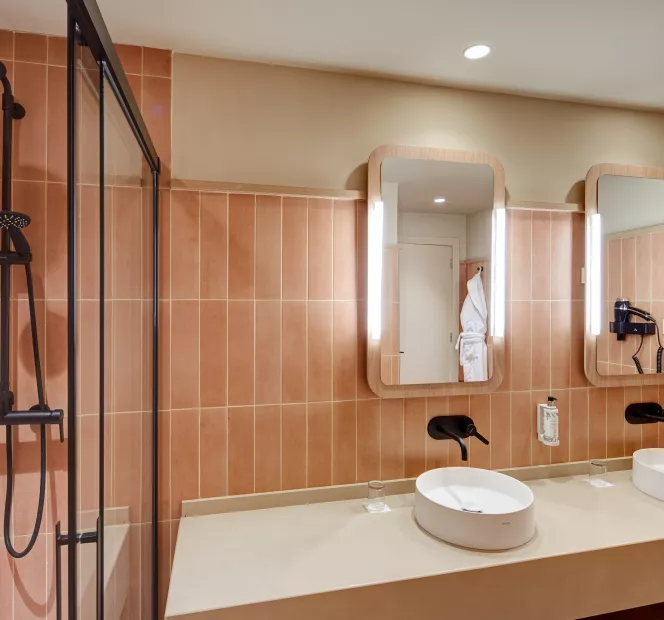 Junior Suite
With a capacity for up to 4 people, the Junior Suites are the perfect rooms for a trip with family or friends. They have two single beds and a large sofa bed, as well as enough space for you to enjoy a comfortable stay.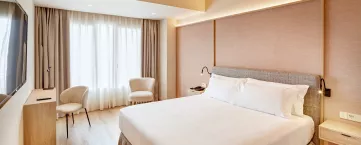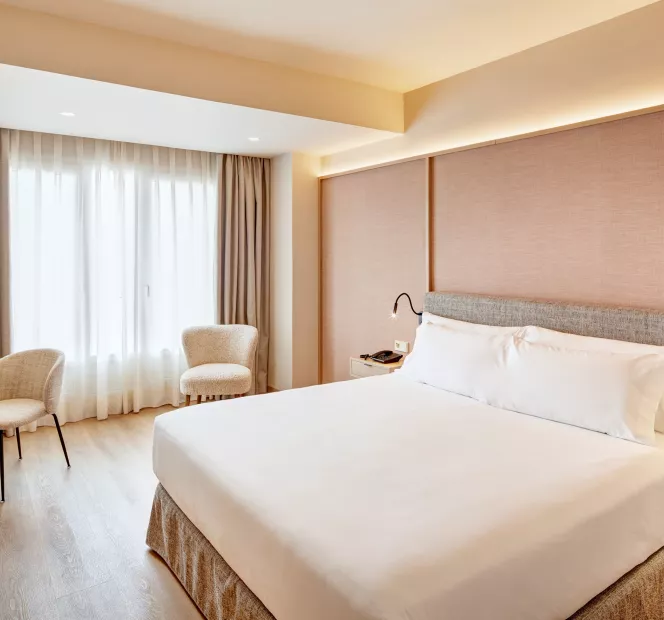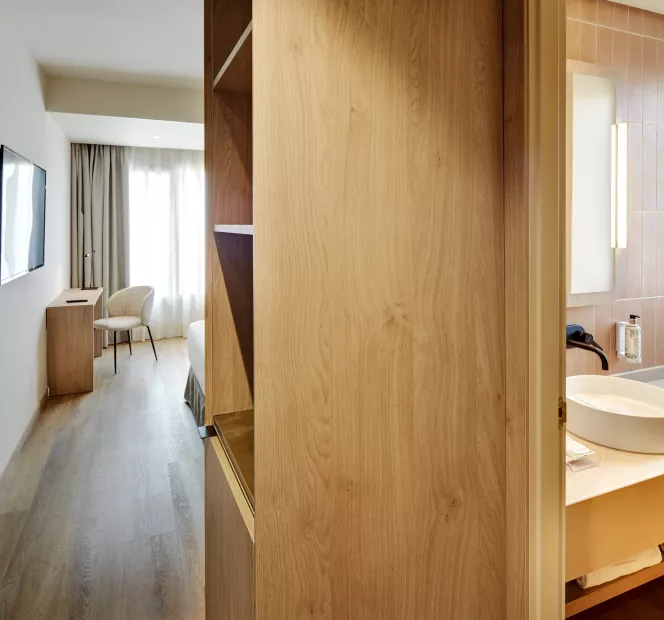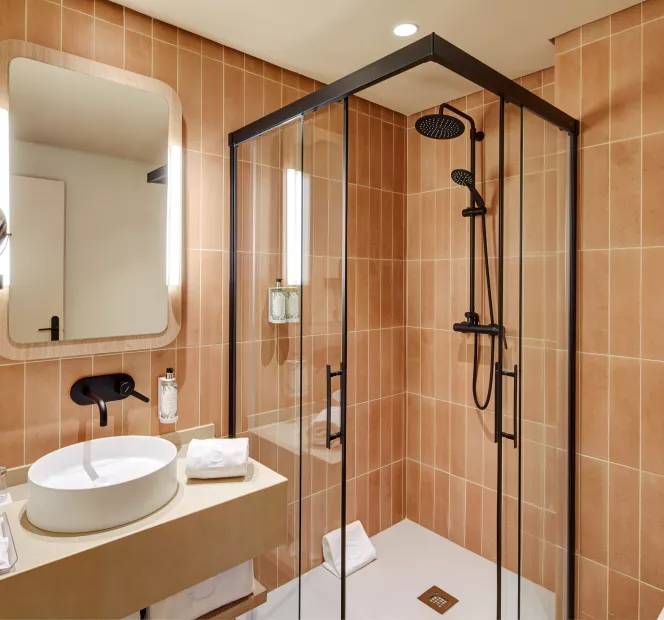 Superior Room
 Its pillow menu will achieve perfection in your rest and the spaciousness of the Superior rooms will make them become your favourite rooms at the Sercotel Pozuelo for a couple's getaway.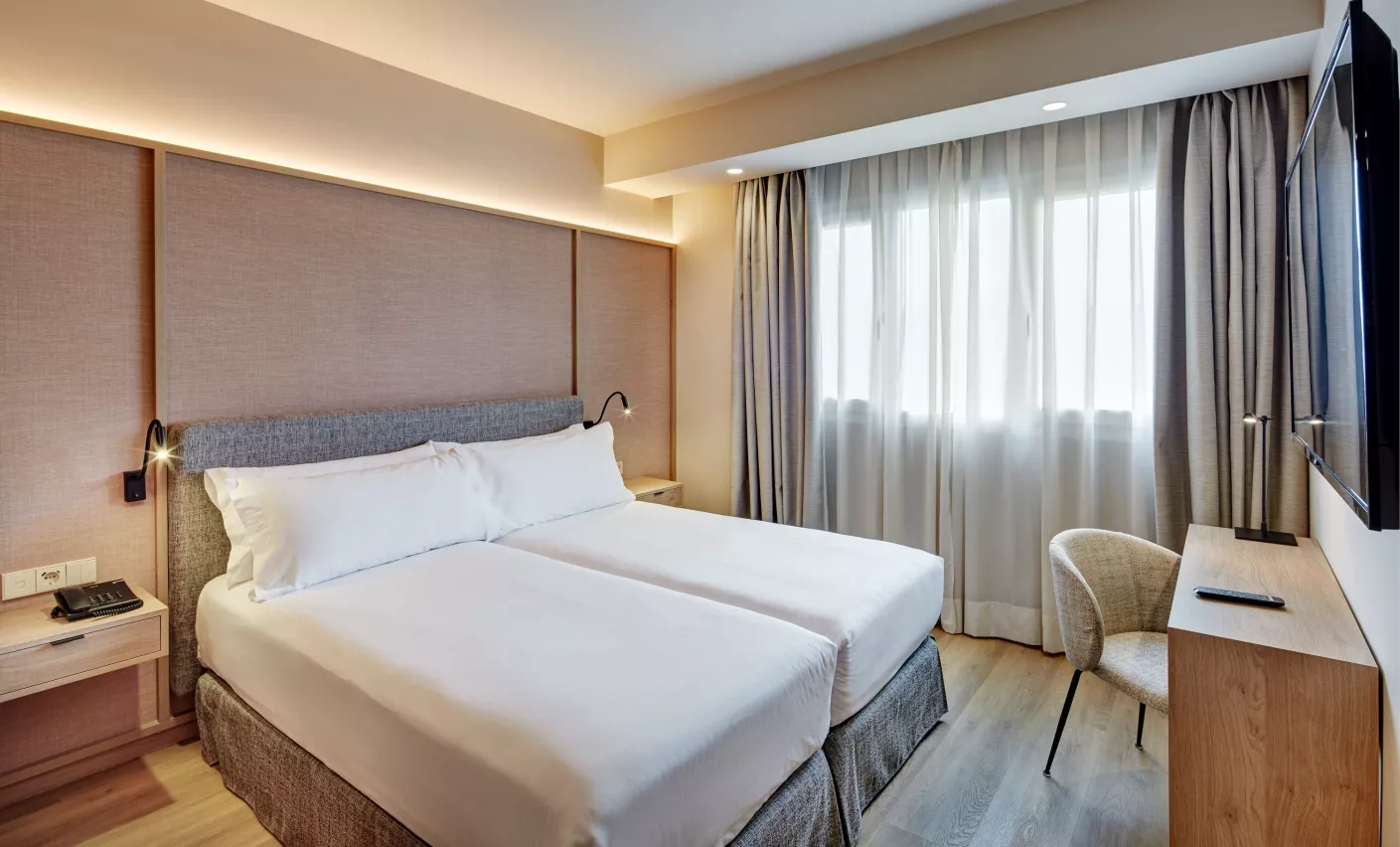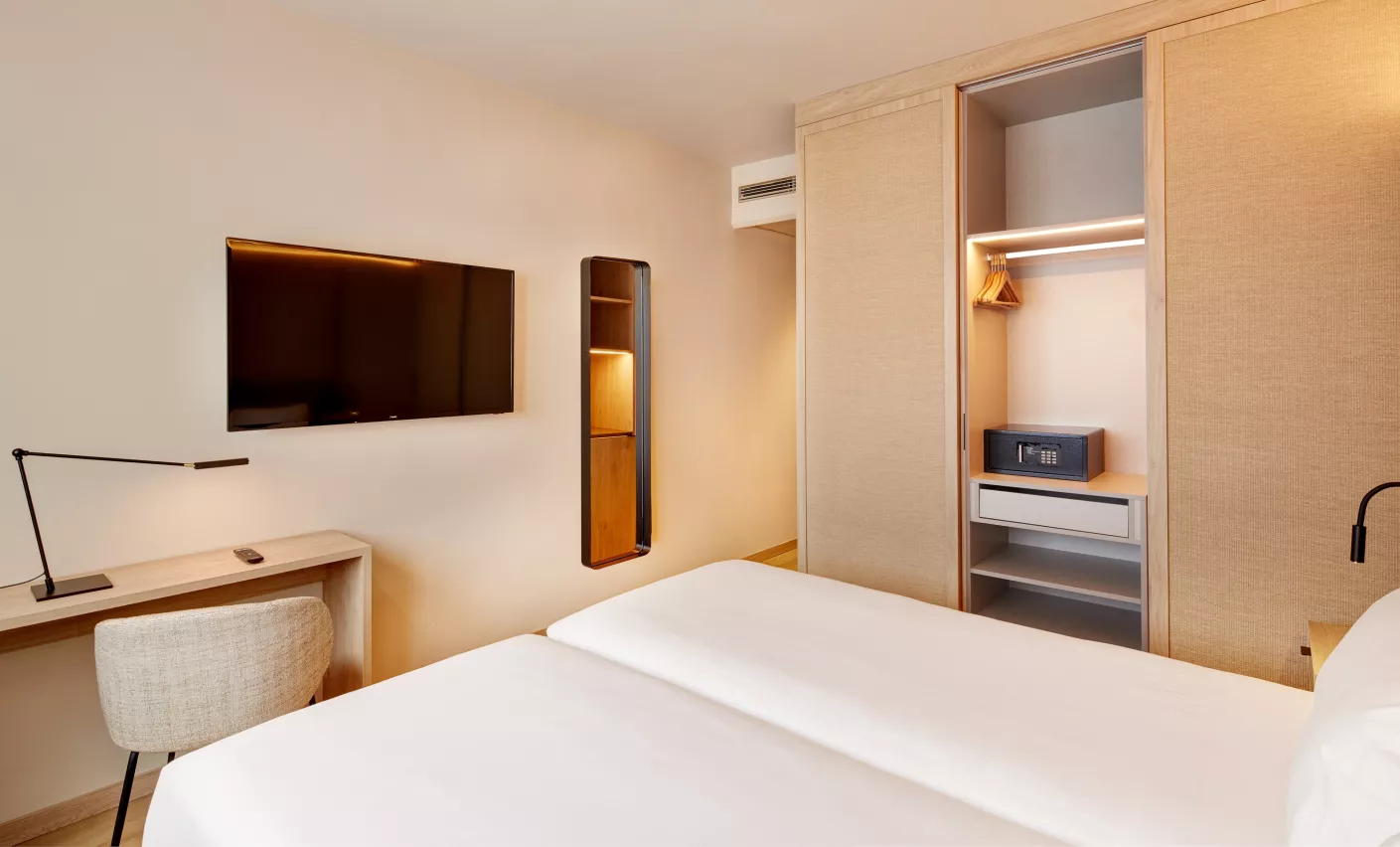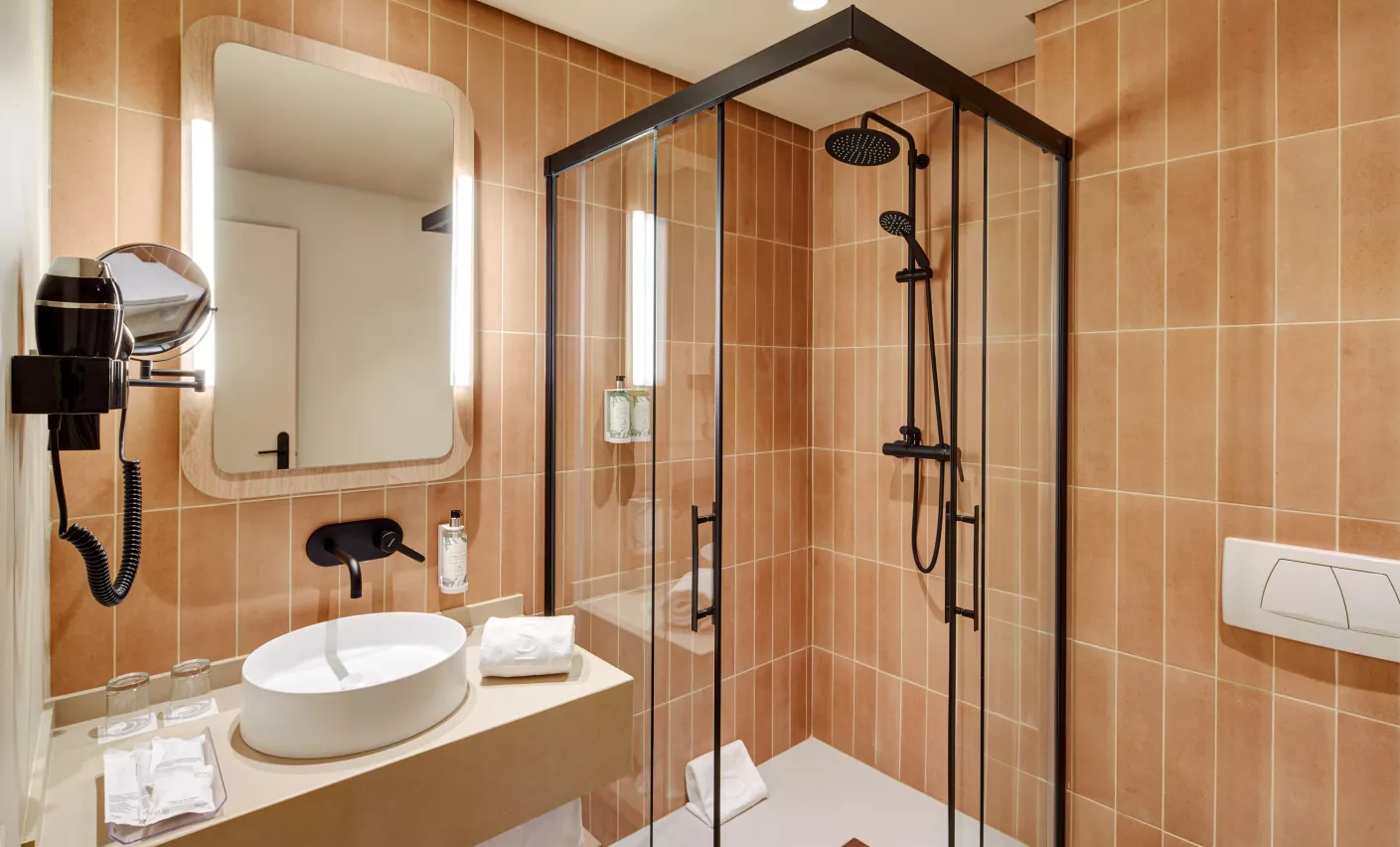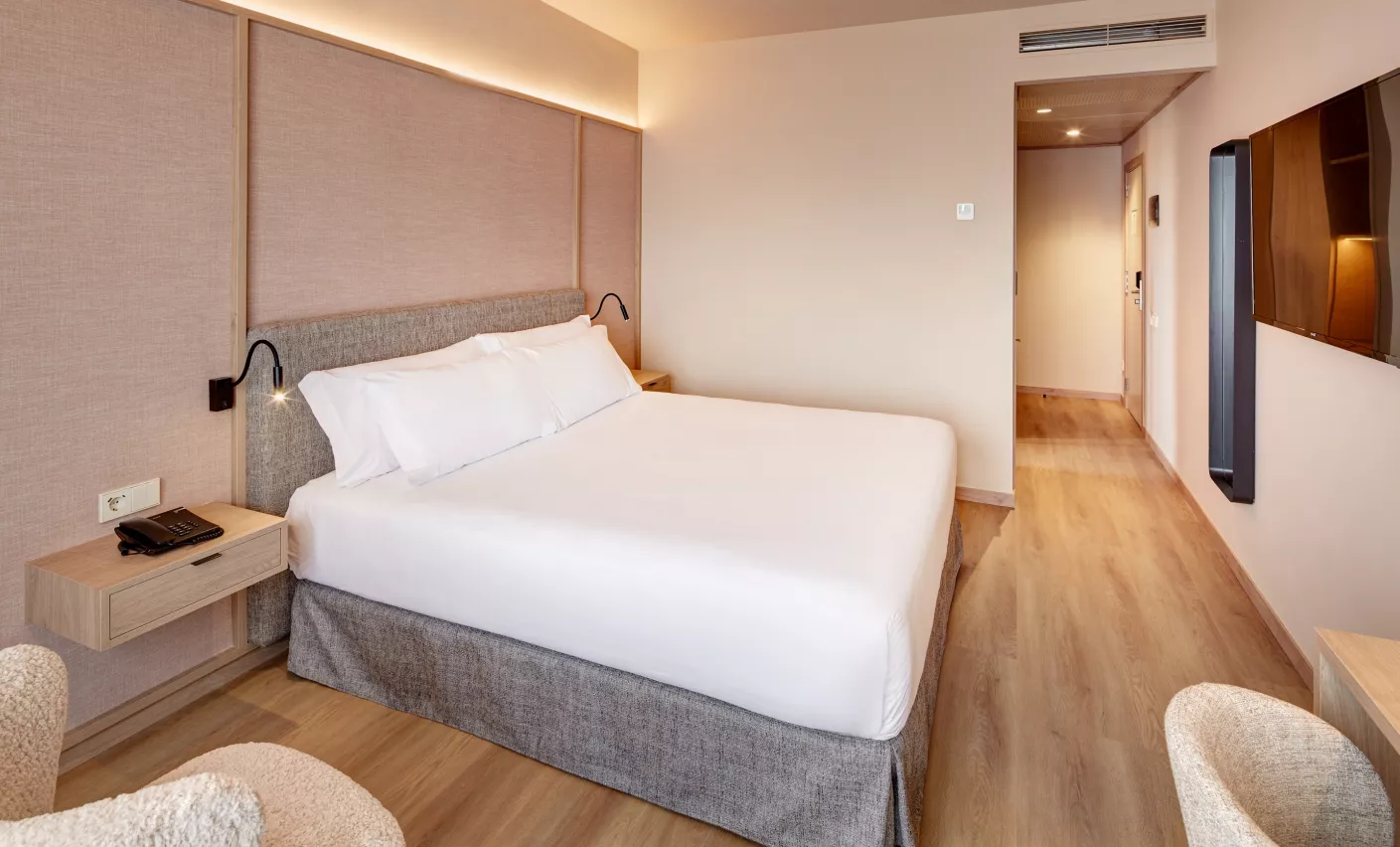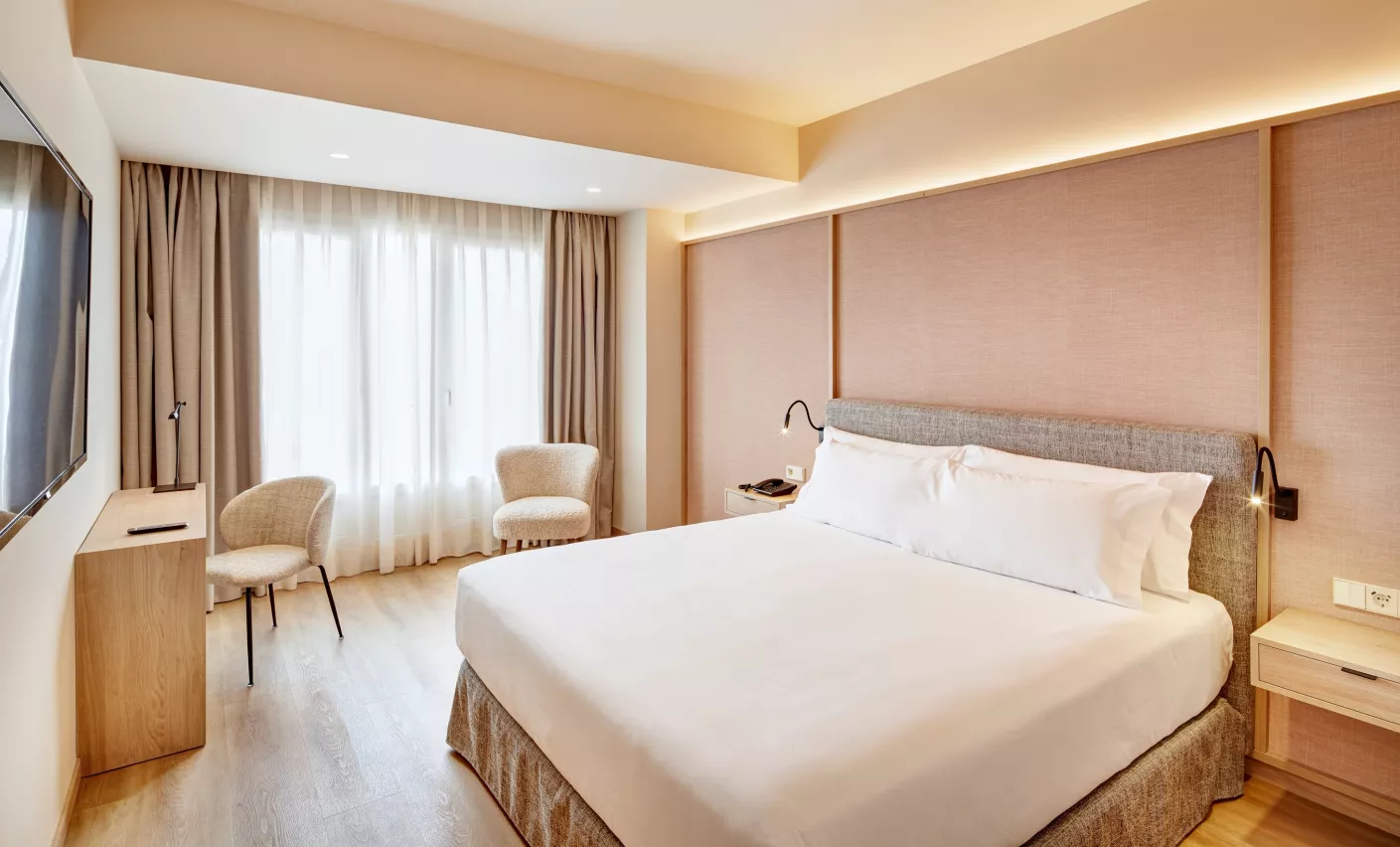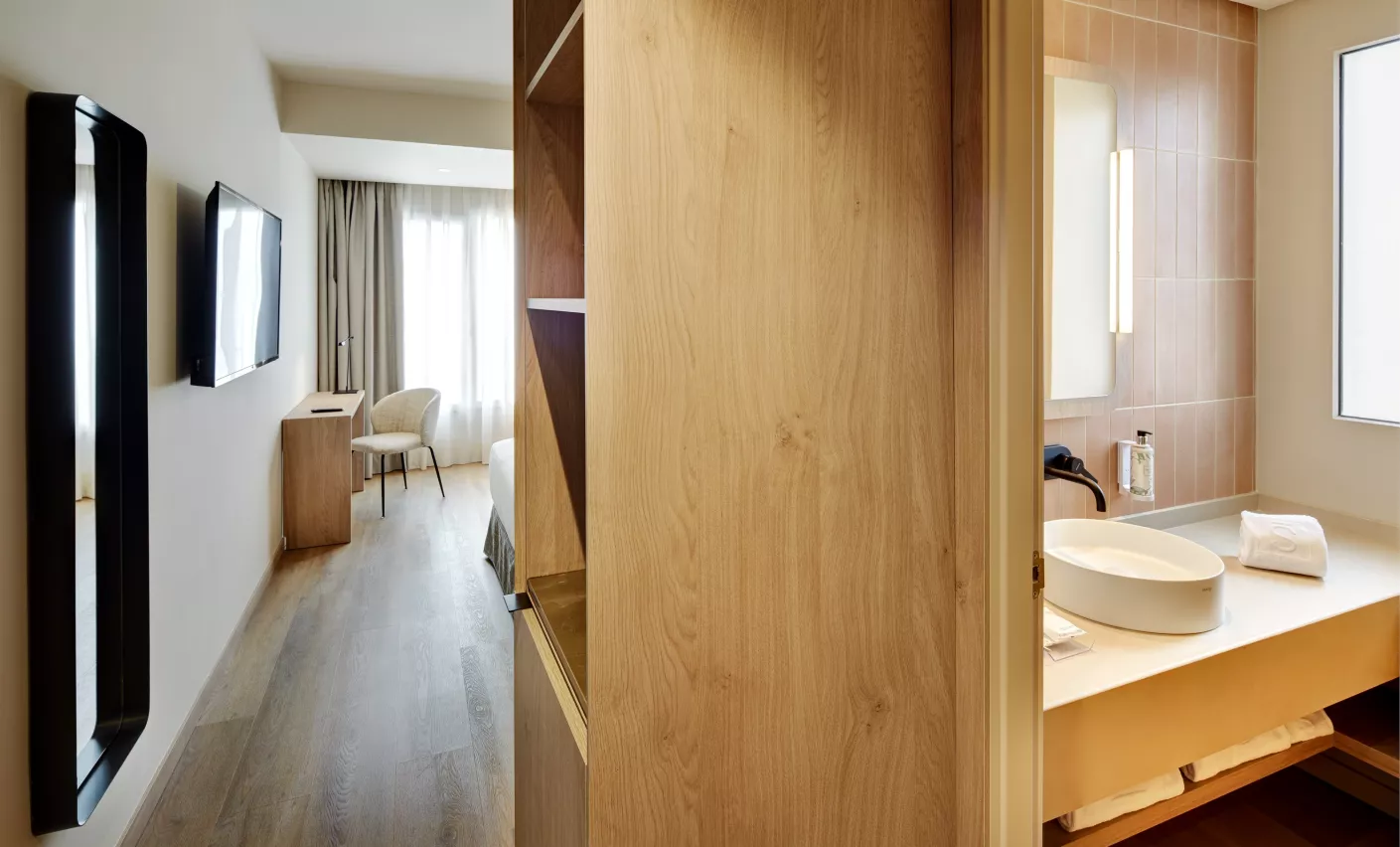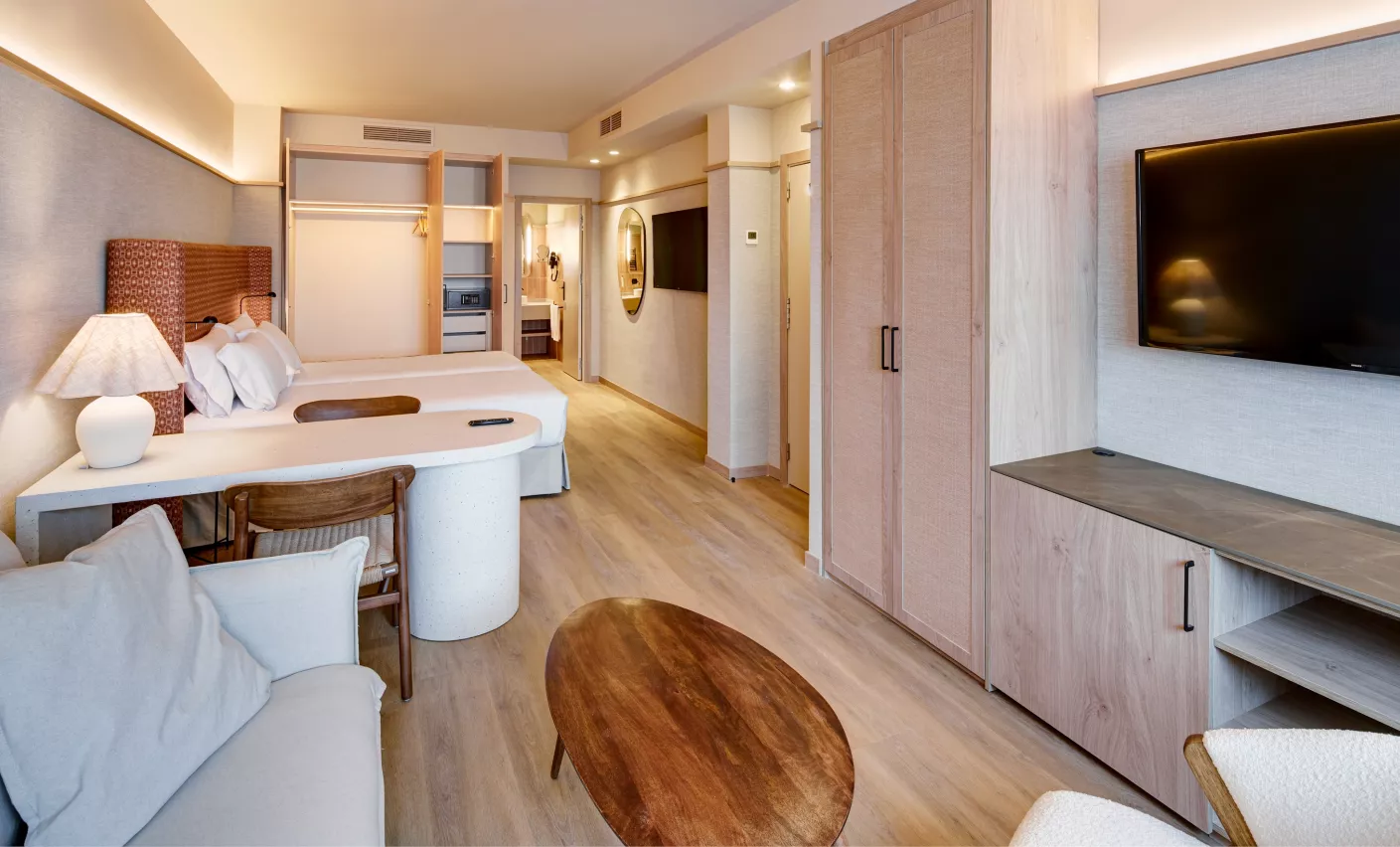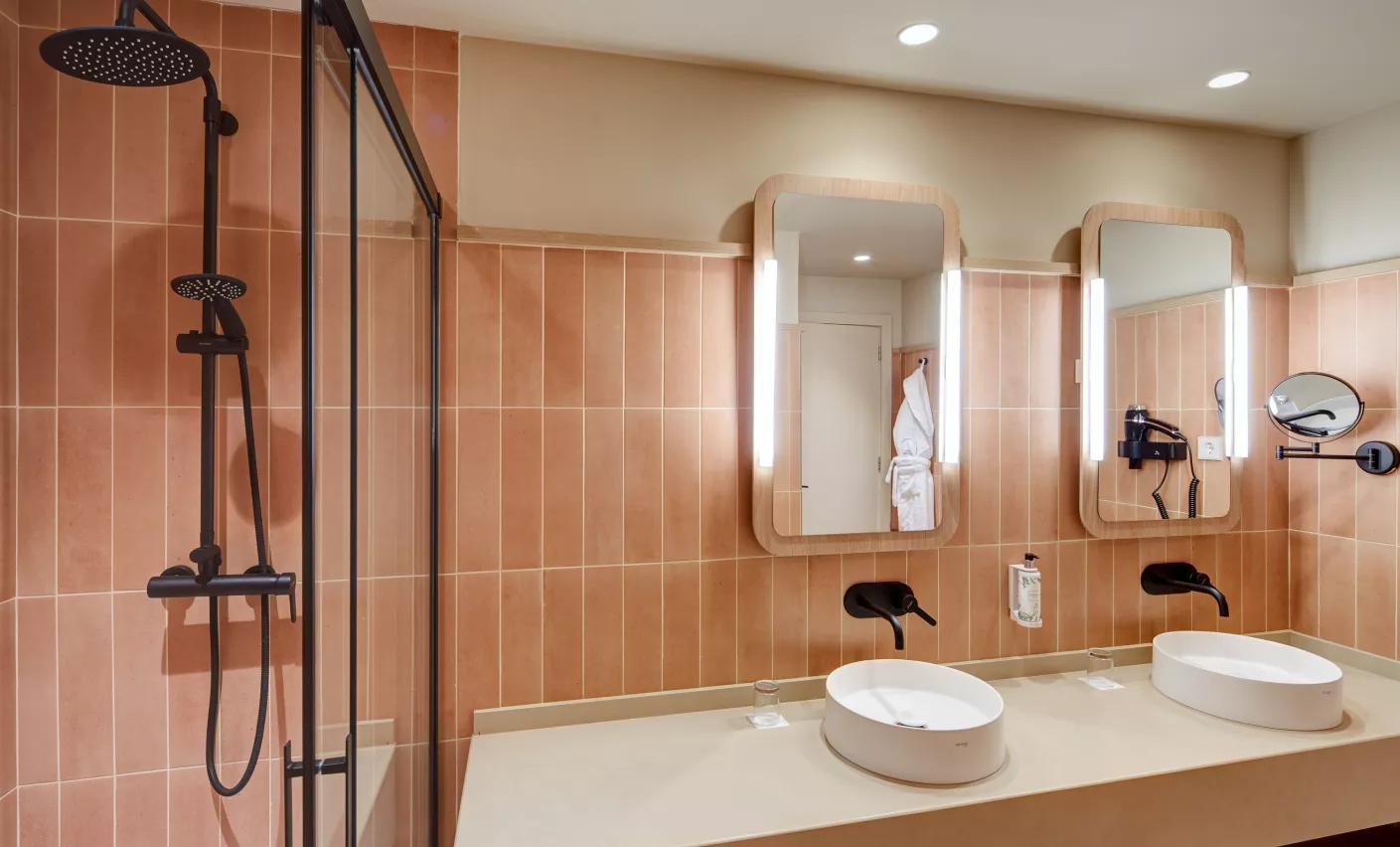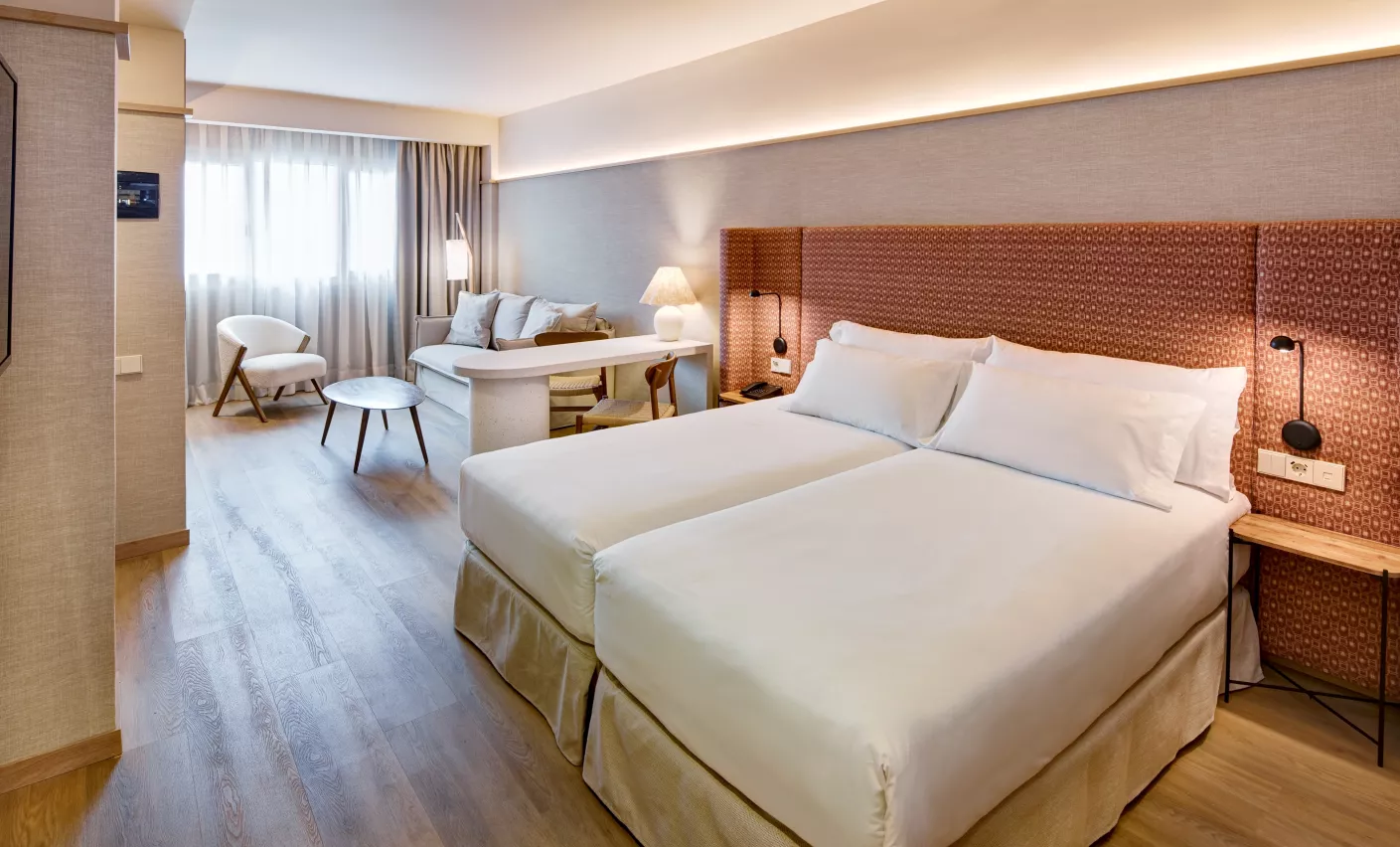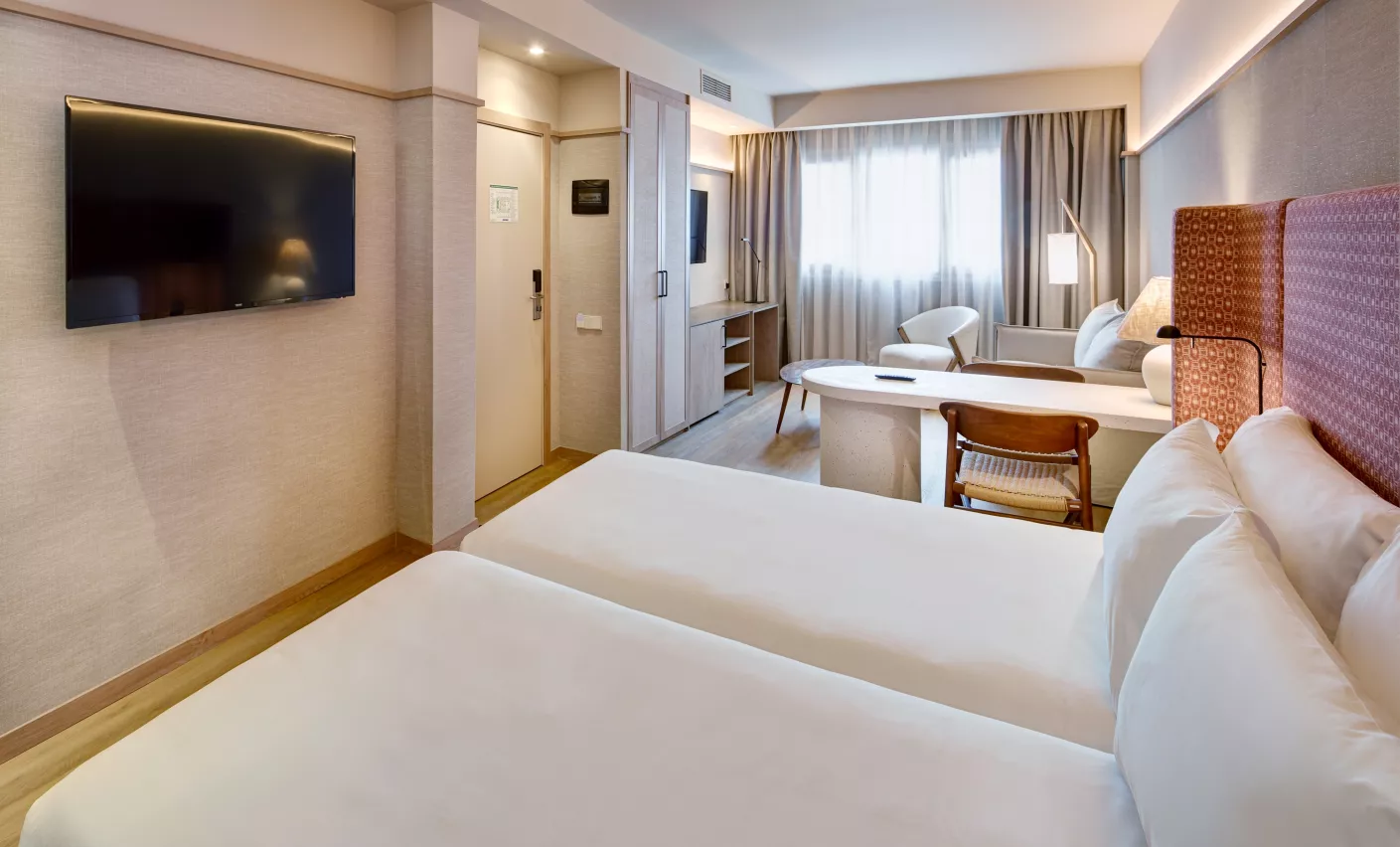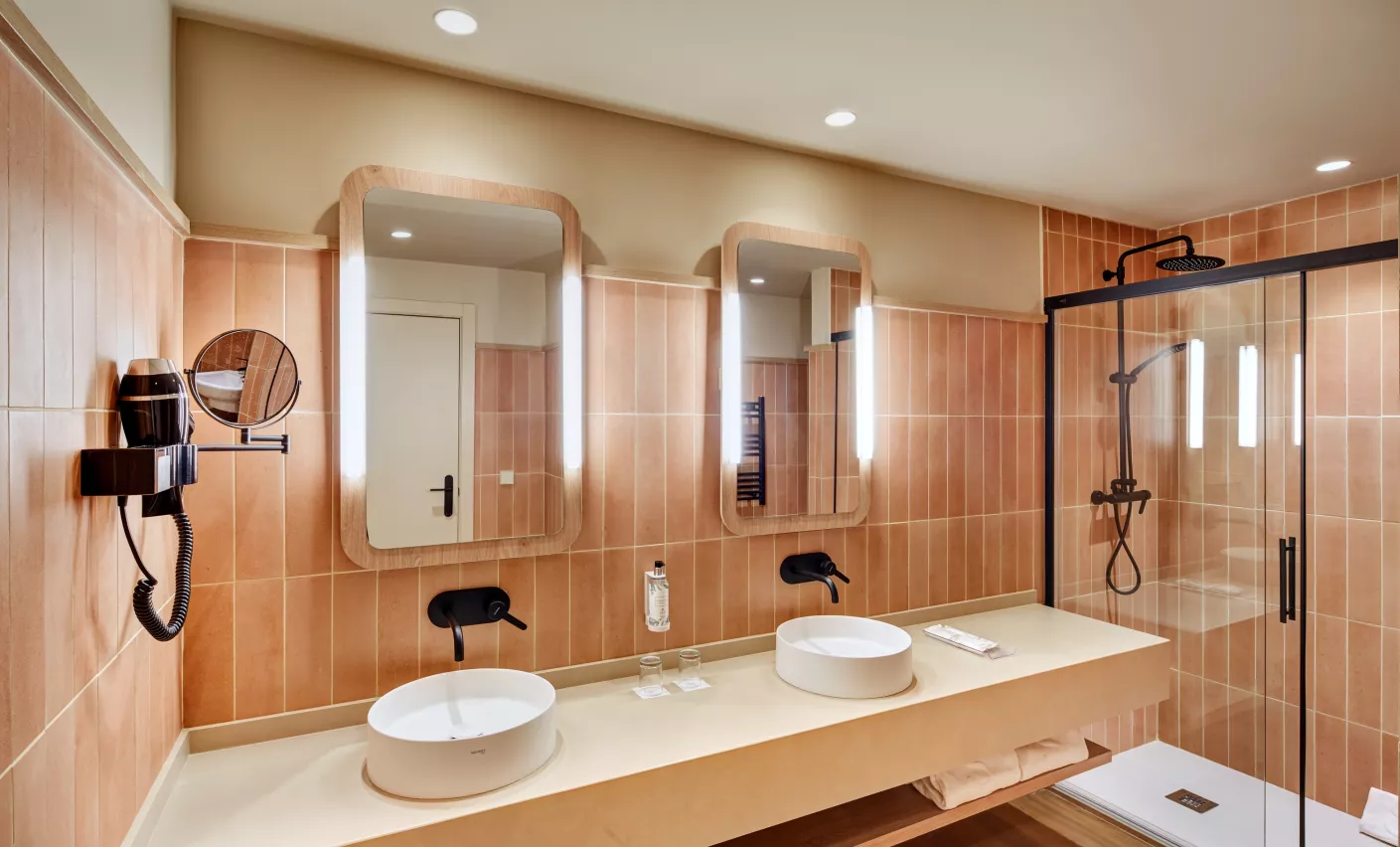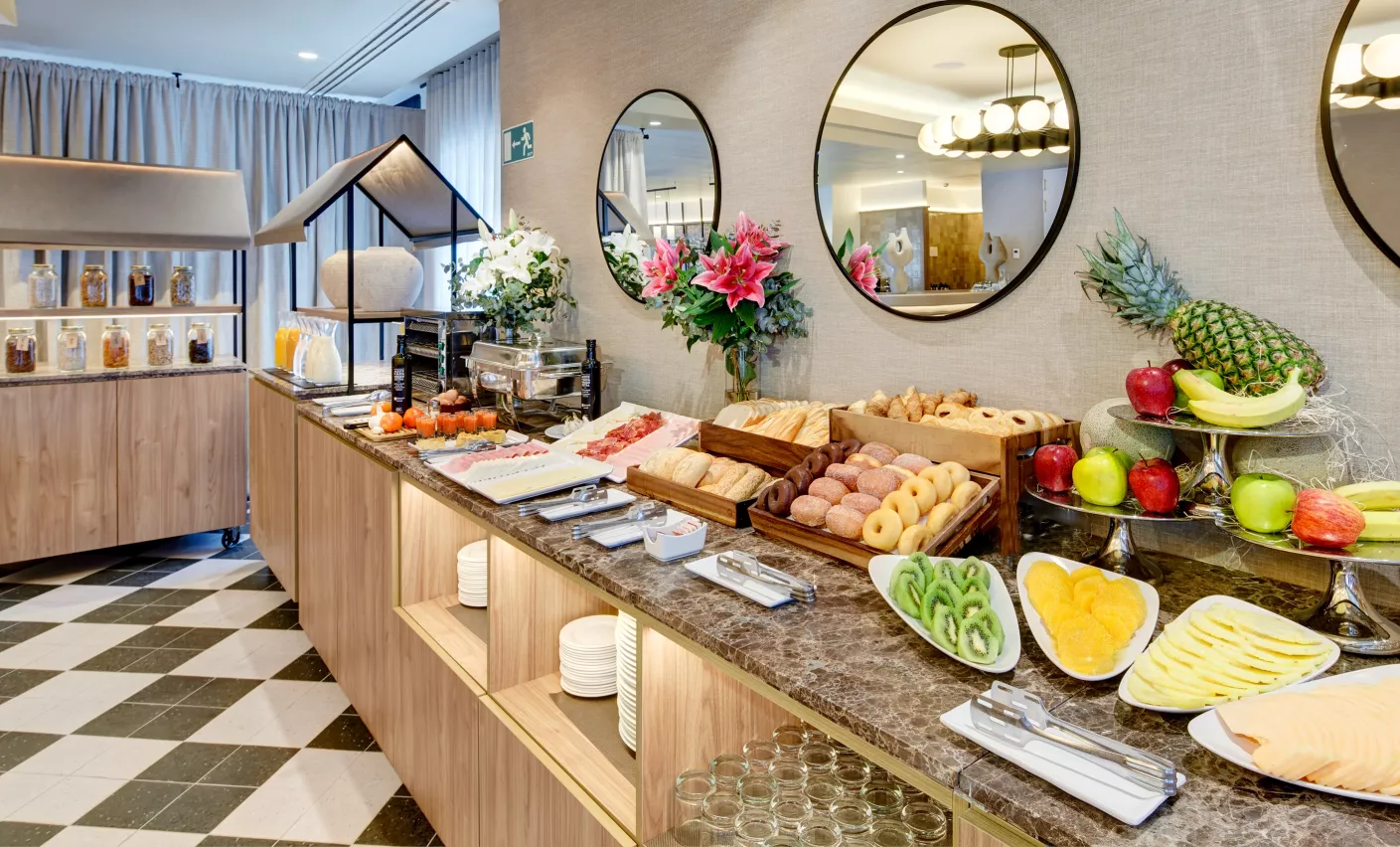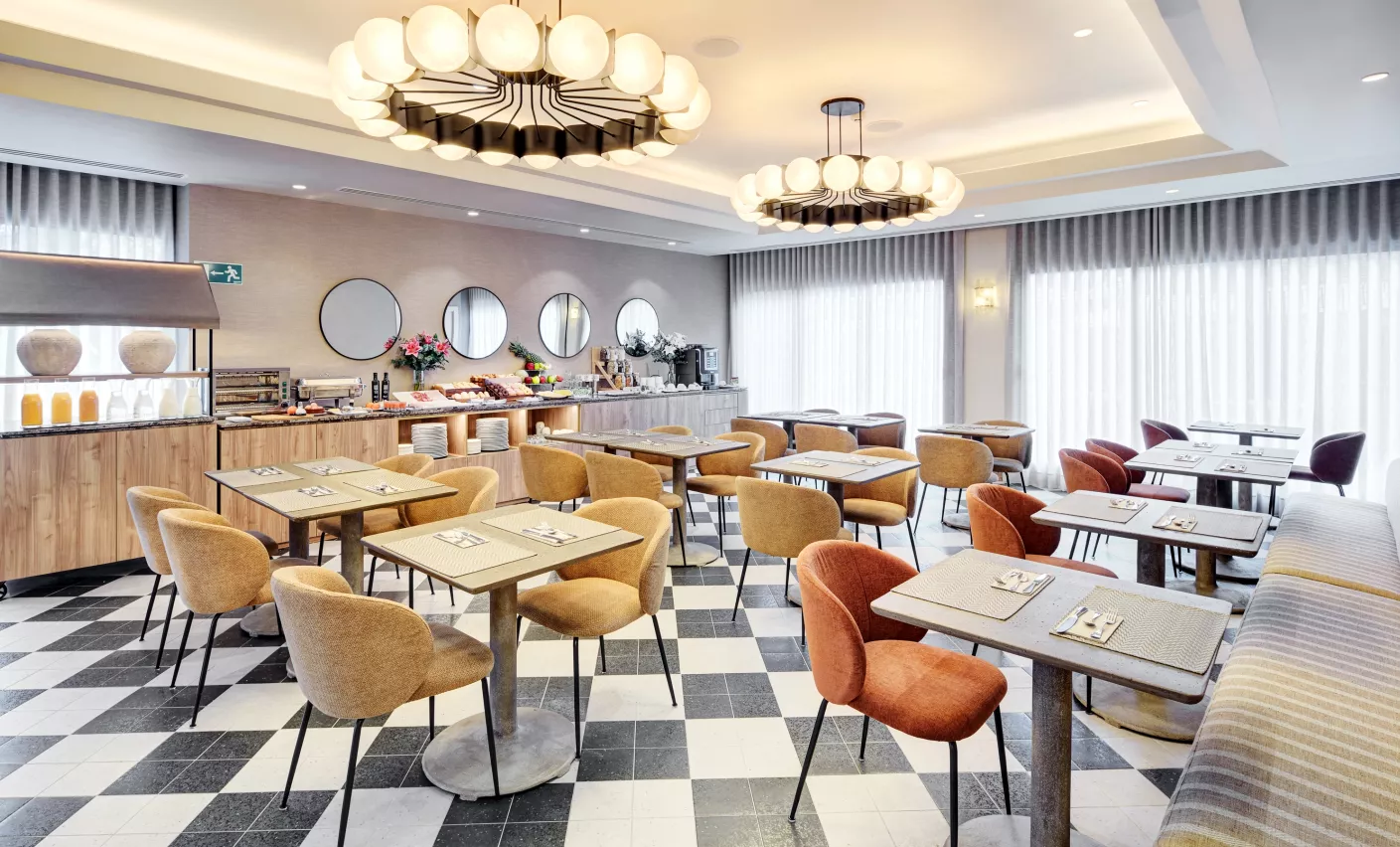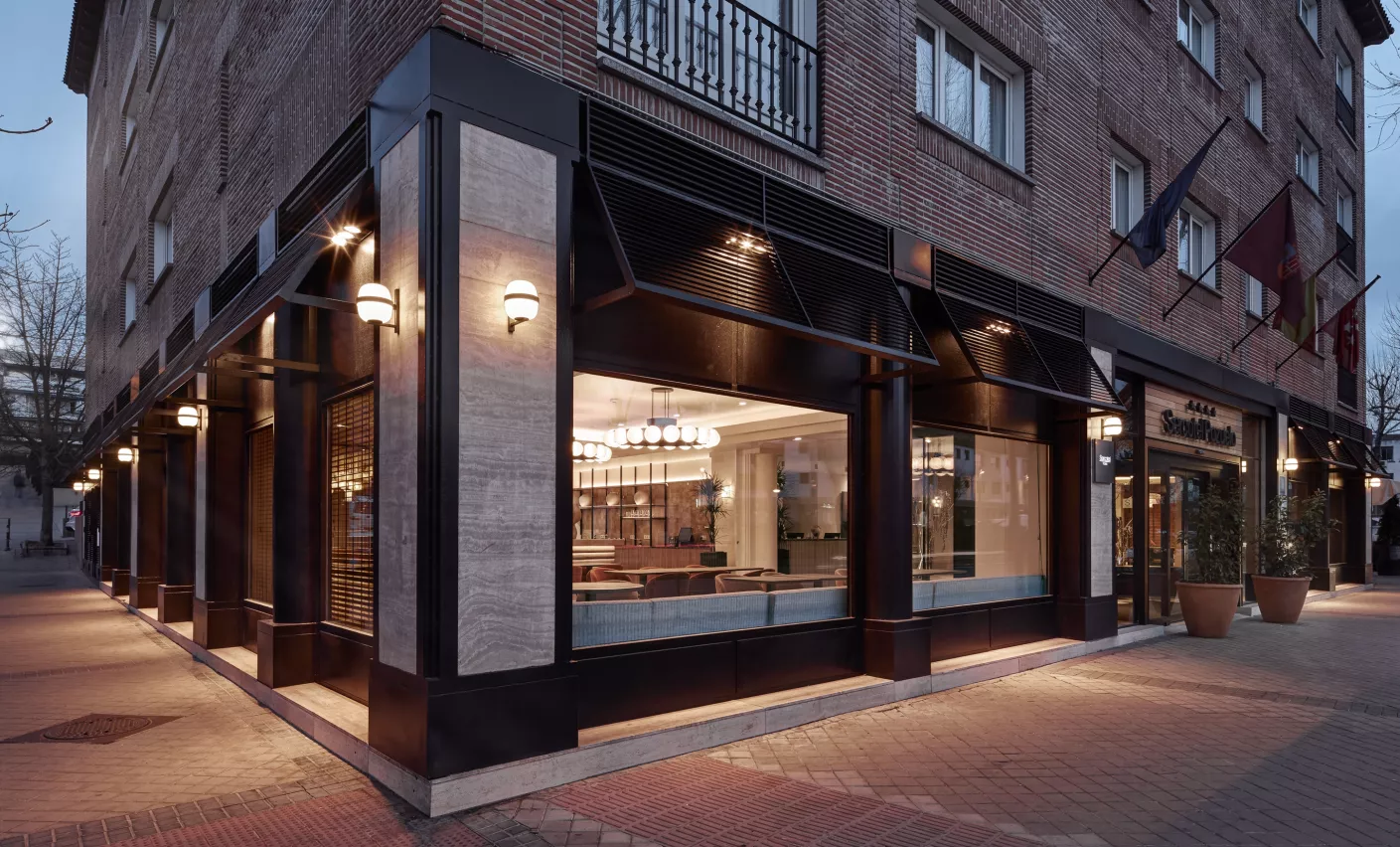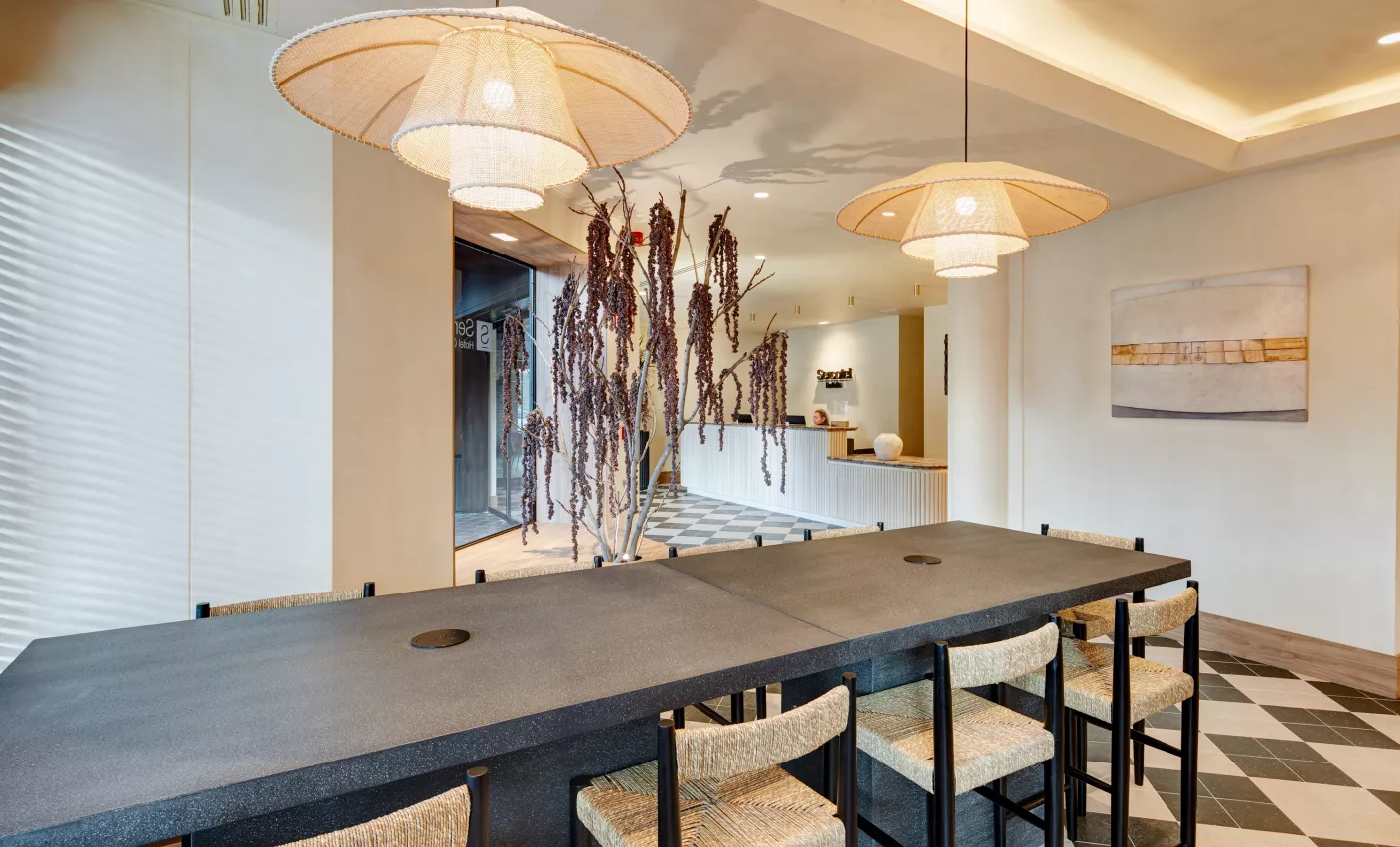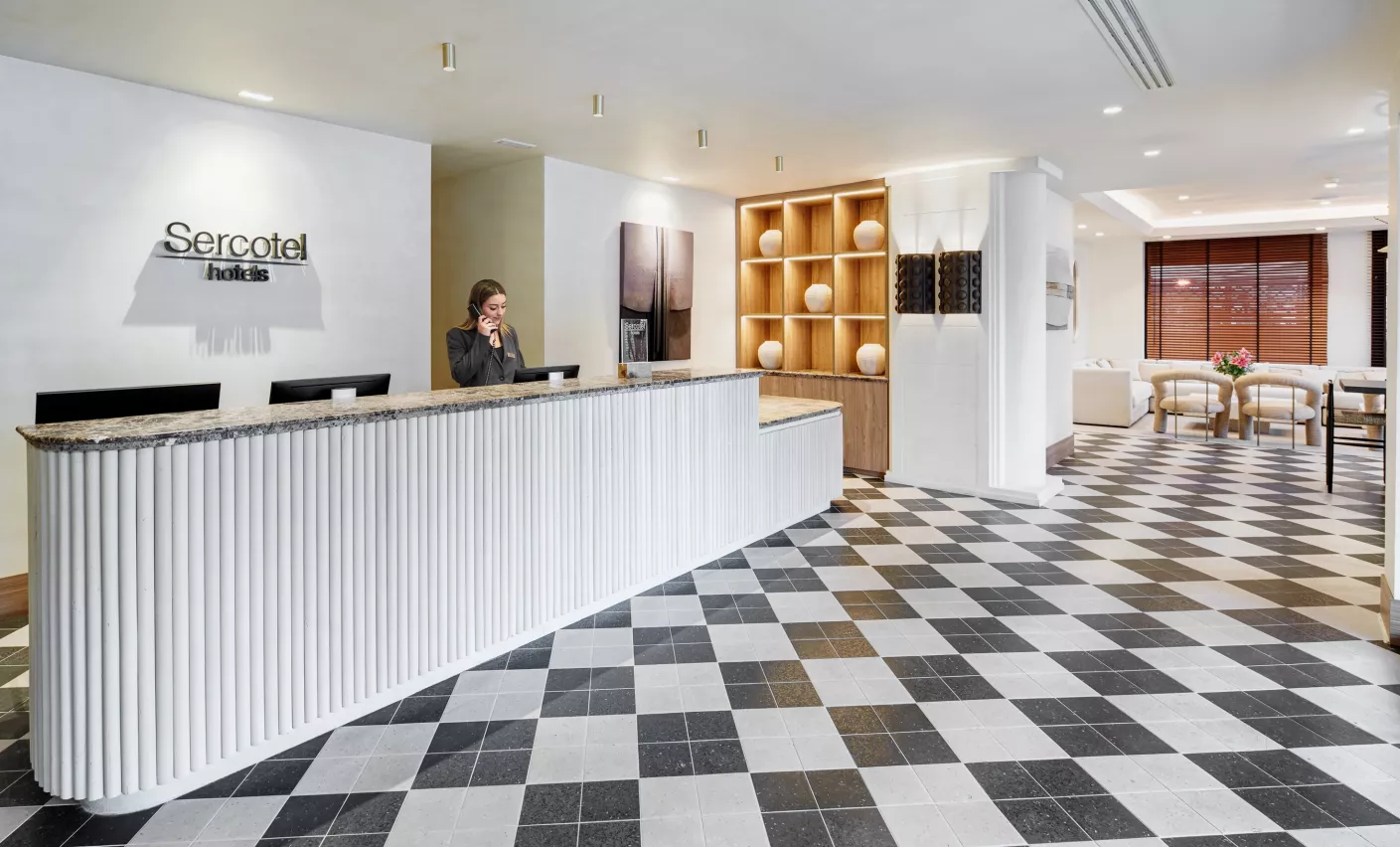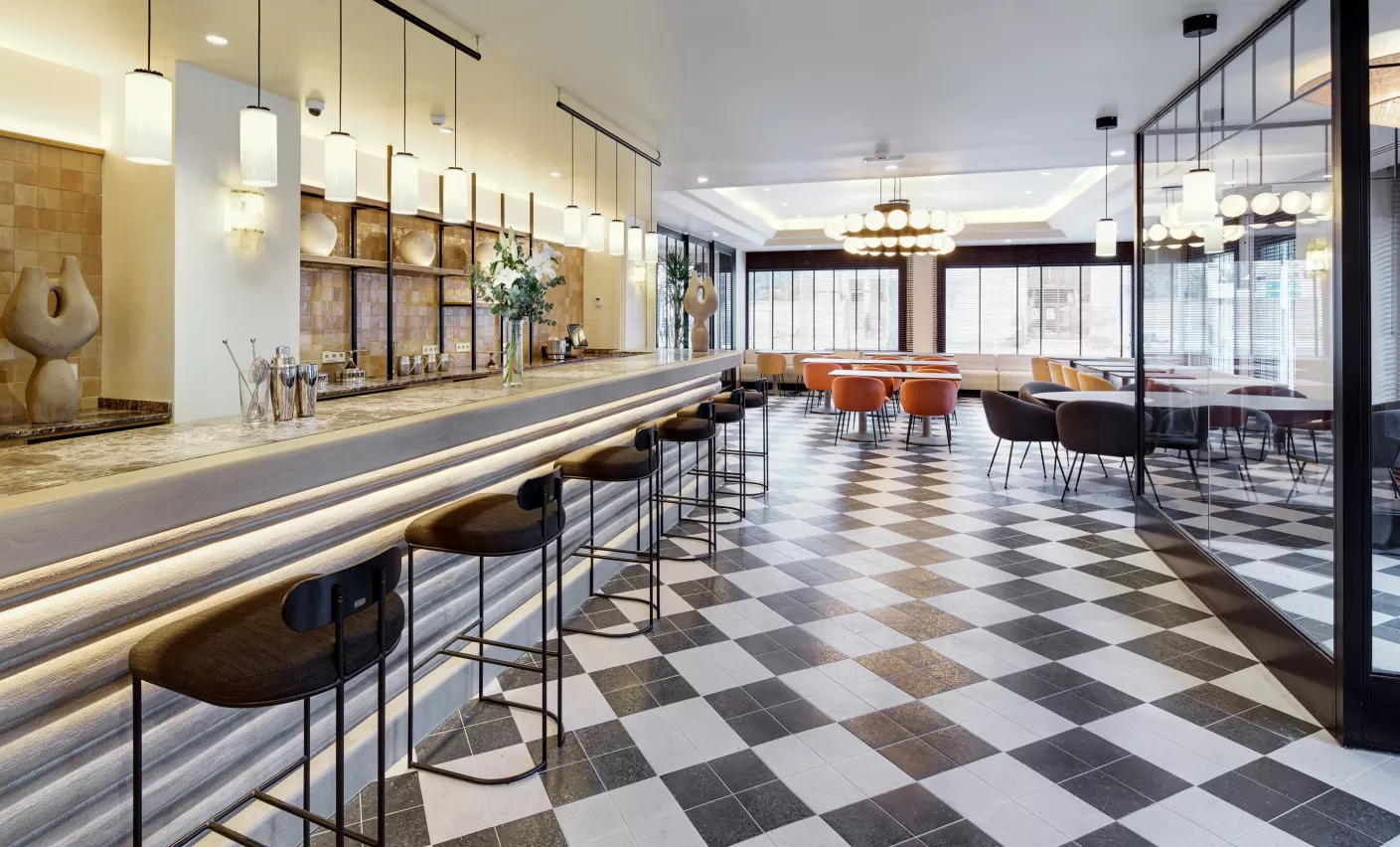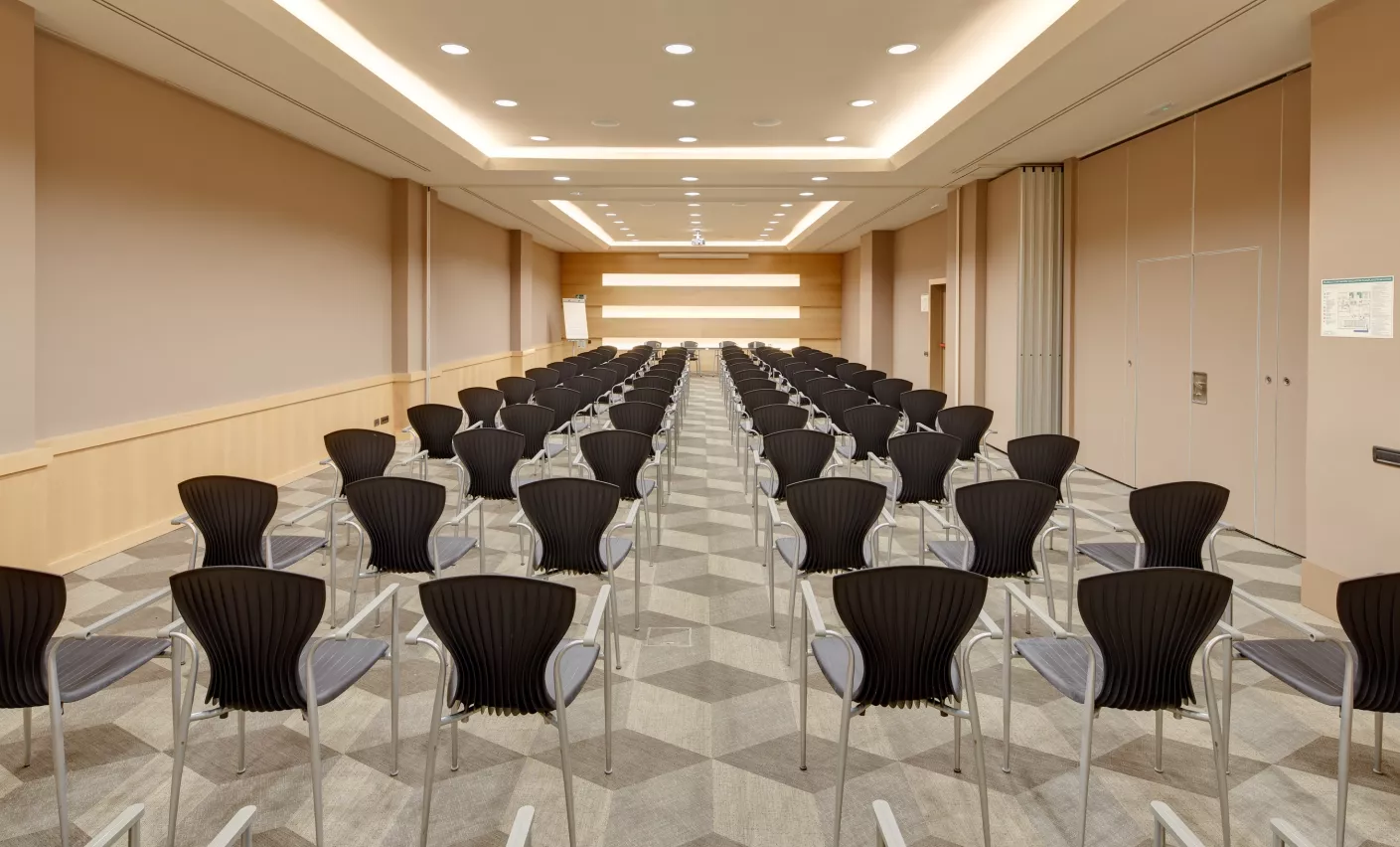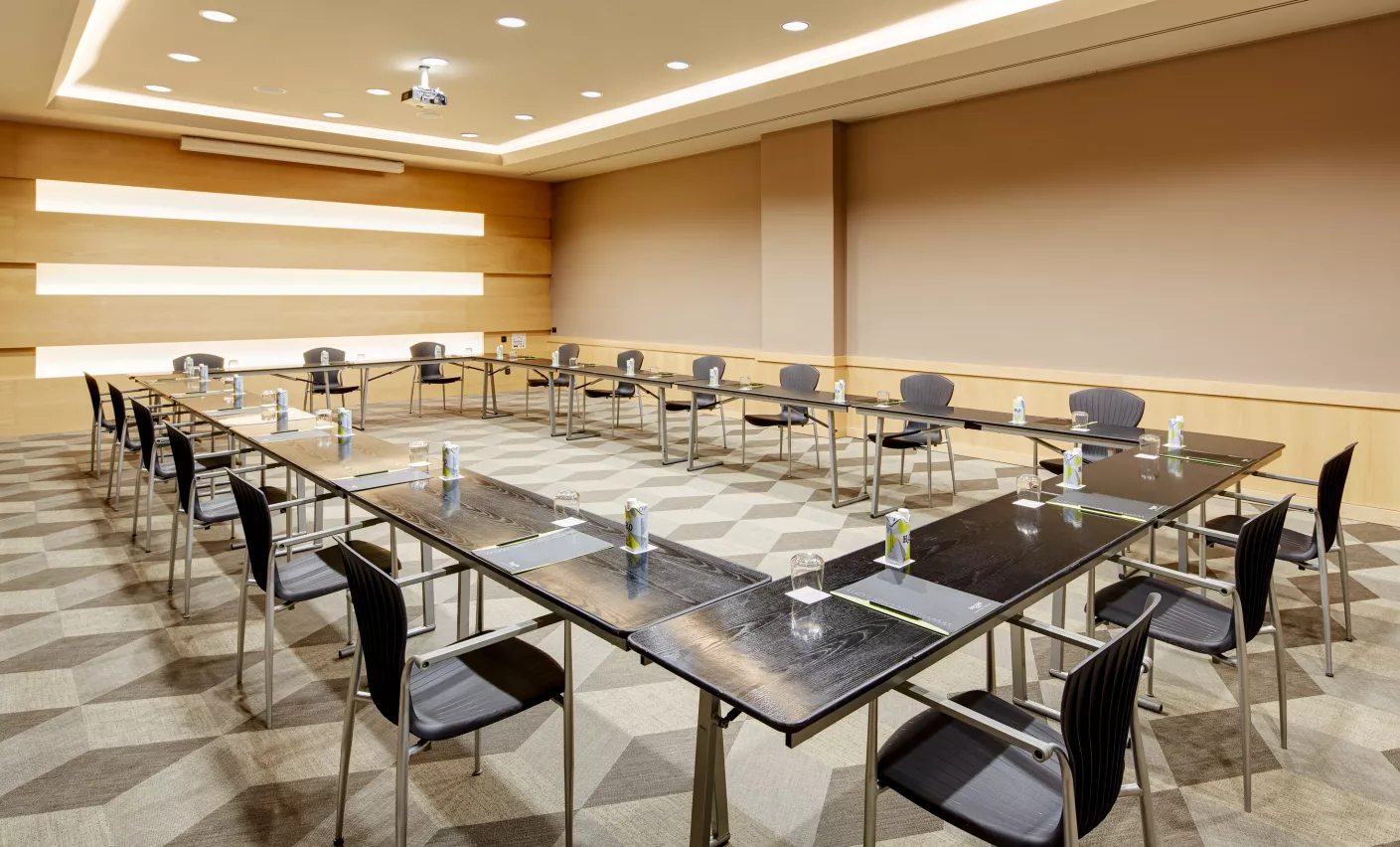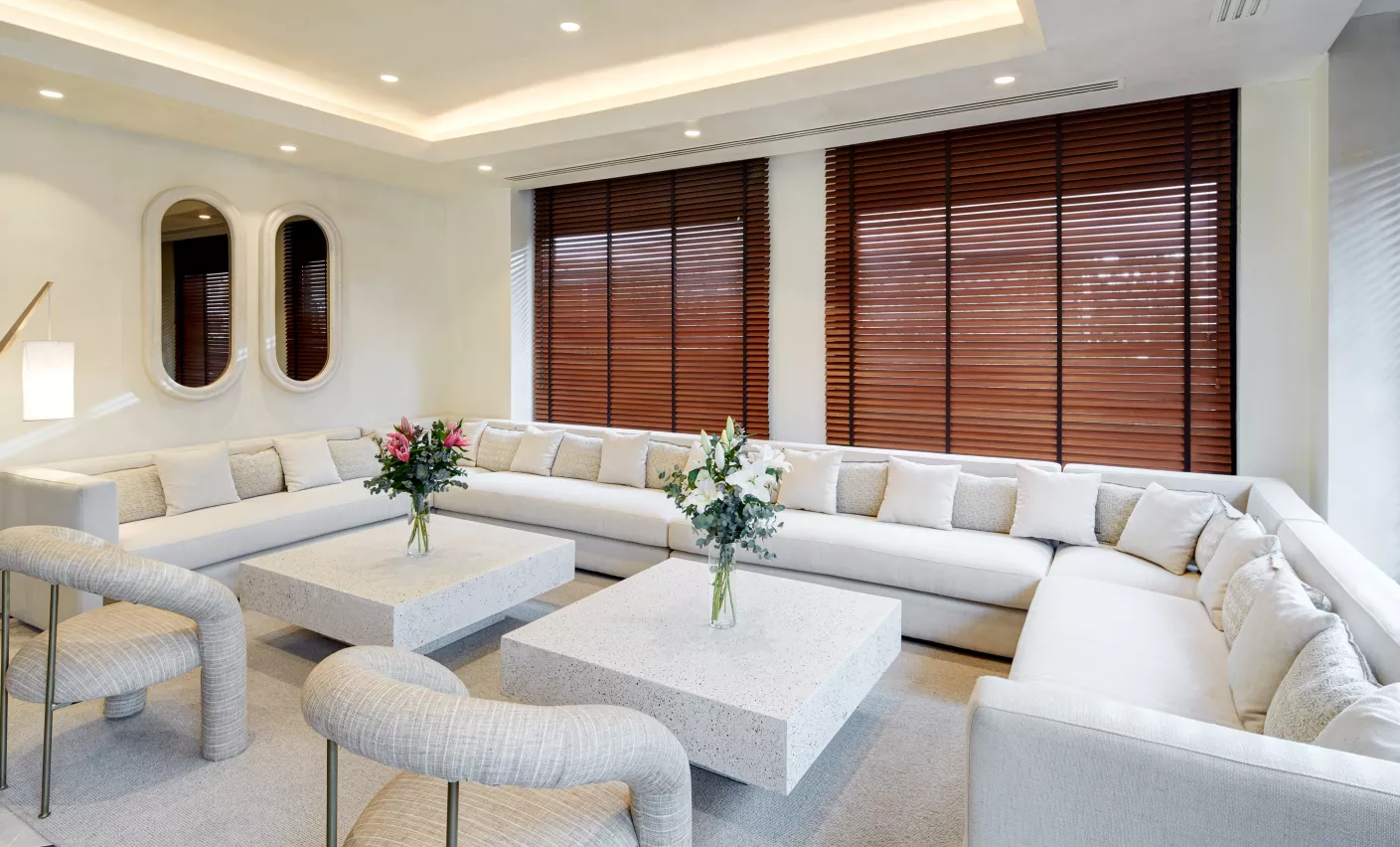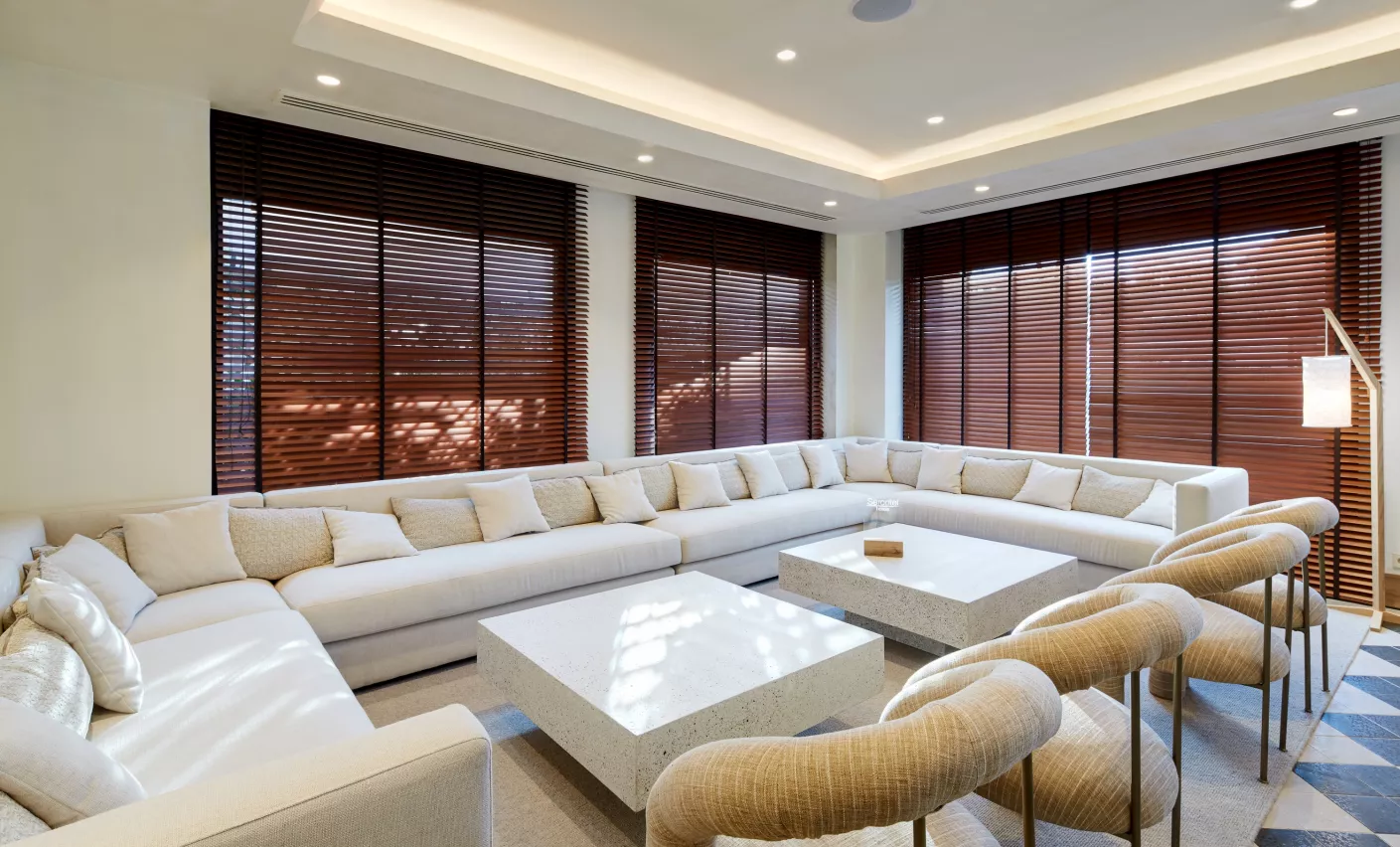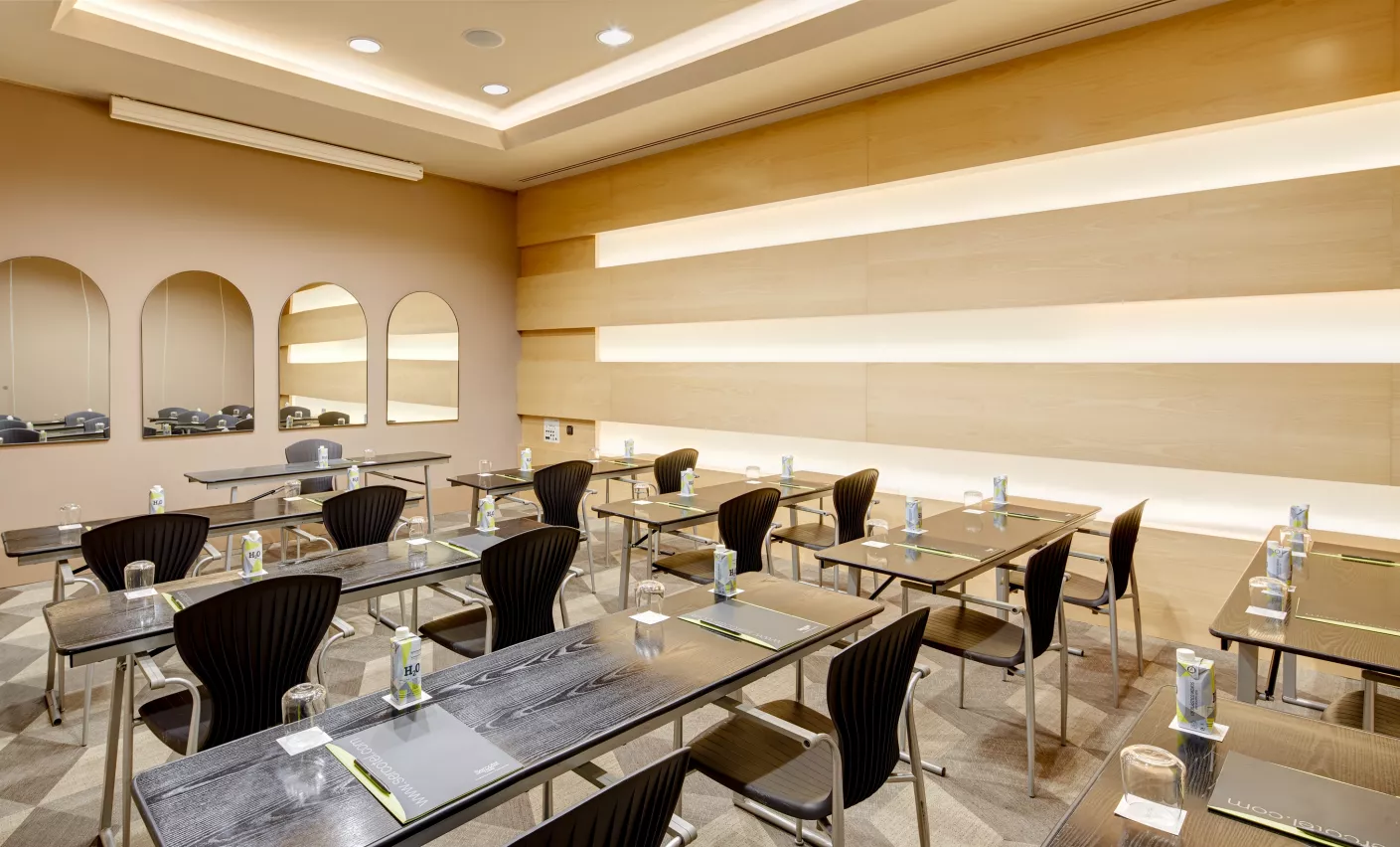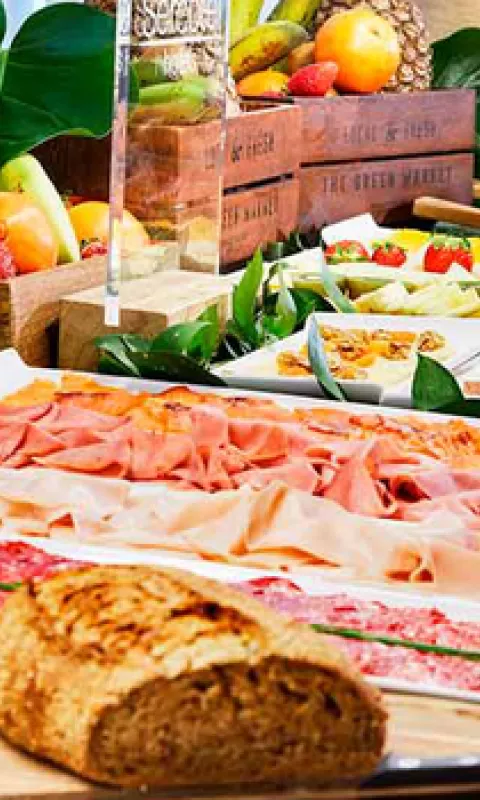 Breakfast buffet
Enjoy a good breakfast and start the day with energy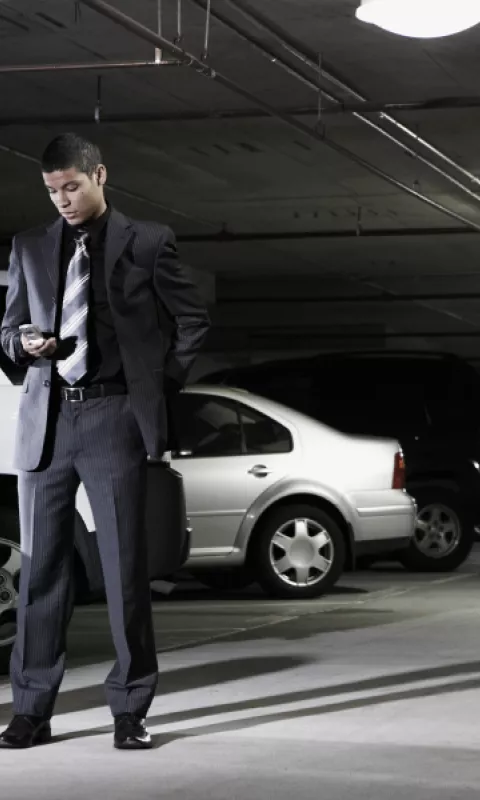 Parking
Do not worry about your car. For a small supplement you can park in a car park that we have arranged a few meters from the hotel.
Key features
The Sercotel Pozuelo, in Pozuelo de Alarcón, has a privileged location and is an ideal hotel for visiting the capital of Spain, as well as the surrounding towns.
Meeting rooms
FACILITIES
Flexible spaces in the best locations.
PEOPLE
Tailor each space to the needs of your event.
SQUARE METRES
Rooms for holding your social event, convention or meeting in.
Frequently Asked Questions
What are the check-in and check-out times at Sercotel Pozuelo?
You can check in from 14:00 and you must check out by 12:00.
Does Sercotel Pozuelo provide parking facilities?
Yes, the hotel has a car park that costs €10 per day. You can only book a parking space from the reception team when you arrive at the hotel.   
Does Sercotel Pozuelo provide Wi-Fi? Is it free of charge?
Yes, there's free Wi-Fi access throughout the hotel. Log on and browse. 
Does Sercotel Pozuelo provide cots for babies?
Of course. If you need a cot, just ask for one when you make your booking or ask the reception team. The cots entail no additional cost. 
Can I stay at Sercotel Pozuelo with my pet?
We're sorry, but pets aren't allowed at the hotel.
What kind of breakfast is served at Sercotel Pozuelo?
We offer buffet breakfast at a cost of €12 per adult and €8 per child. It is served Monday through Friday from 7:00 to 10:30 and Saturdays and Sundays from 7:30 to 11:00.
Are there fridges and/or minibars in the rooms at Sercotel Pozuelo?
Yes, all the rooms have a minibar.
Does Sercotel Pozuelo provide a pillow menu?
You can look through the pillow menu and choose the one best suited to your needs to enable you to rest as if you were at home. 
What accessibility measures does Sercotel Pozuelo take to assist people with reduced mobility?
We have rooms adapted to people with reduced mobility. The hotel's communal areas can also be accessed by people with reduced mobility.