Barcelona, Spain
Sercotel Rosellón
Search your hotel or destination
The best views of Barcelona are from here
The Sercotel Rosellón is the hotel you'd expect to find in a city like Barcelona. Its centrally located, modern, comfortable and cosmopolitan and with the multi-lingual air that's so characteristic of this city from the moment you walk through the doors into the lobby.  
Inside the Rosellón Hotel you'll also find one of the places-to-be in Barcelona. Yes, we're referring to its rooftop terrace and what are probably the best views in Barcelona.  
You don't believe us? The Sercotel Rosellón is located in the Eixample neighbourhood, just 200 metres from the Sagrada Familia. So yes, you'll have a front row seat allowing you to admire Gaudí's most famous work and, when you turn on your heels, the rest of the city will stand before you. This is a 360º terrace.  
But make sure you book before you go up. You can take it easy after that. Enjoy the sunshine in our solarium or sit in comfort in our chill-out area. Glass in hand and appetiser on the table, all you have to do now is relax and take the very best photos of your trip.  
Do you want to know a secret? You're also likely to be able to take a photo or two from your room. Because the rooms at our four-star hotel, as well as being your paradise in the city due to their comfort and the peace and quiet that comes from being isolated from the hullabaloo outside, also boast views of the Sagrada Familia.  
As we were saying, the hotel you'd expect to find in Barcelona. Urban comfort and services and facilities designed to meet the needs of any kind of journey. Whether you're here on holiday or on business. Or for a mixture of the two, for a workation, the hybrid that's now so in vogue.  
In any event, park your car at our private facilities and leave the rest to us. At reception we'll tell you about everything you can do in the city, from really touristy things to not so touristy ones. We'll enable you to experience the real Barcelona and create the kinds of memories that make the difference on any trip. 
If you're in work mode, we advise you to make yourself comfortable in the Business Center. Oh, and don't forget to ask us about our event rooms if you're thinking about organising an event in the city. The different-sized rooms at the Rosellón Hotel are versatile and we have far-reaching experience of organising and managing celebrations. 
We could give you lots of suggestions for ending the day on a high note but, with the terrace we have at the Sercotel Rosellón, we can only advise you to go back up there for a while and enjoy the Sagrada Familia at this time of the evening. Very dashing!
Find your room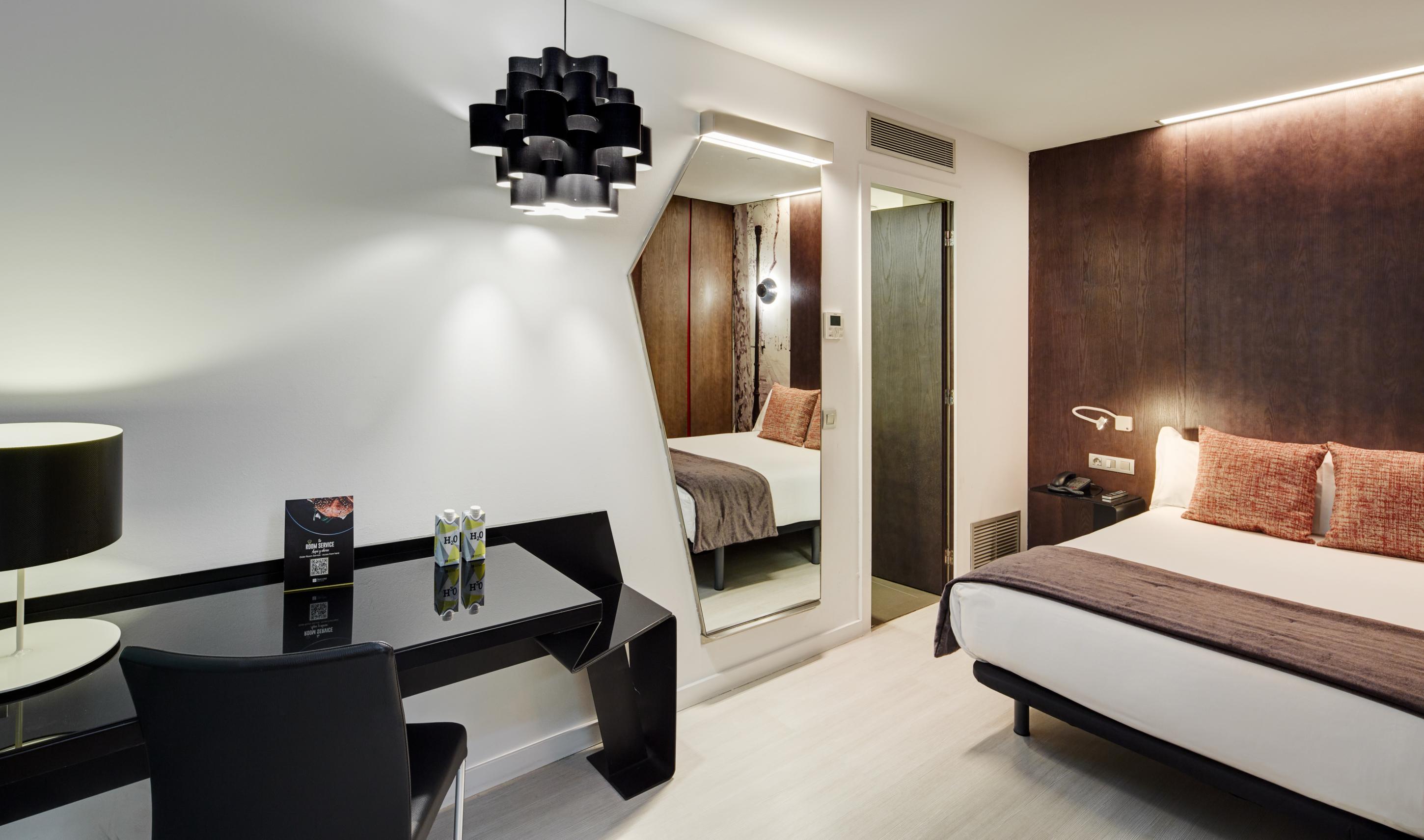 Basic
The Basic at the Sercotel Rosellón are warm, welcoming and quiet. Their windows open onto our charming courtyard.
Complies with Local/State/Federal fire laws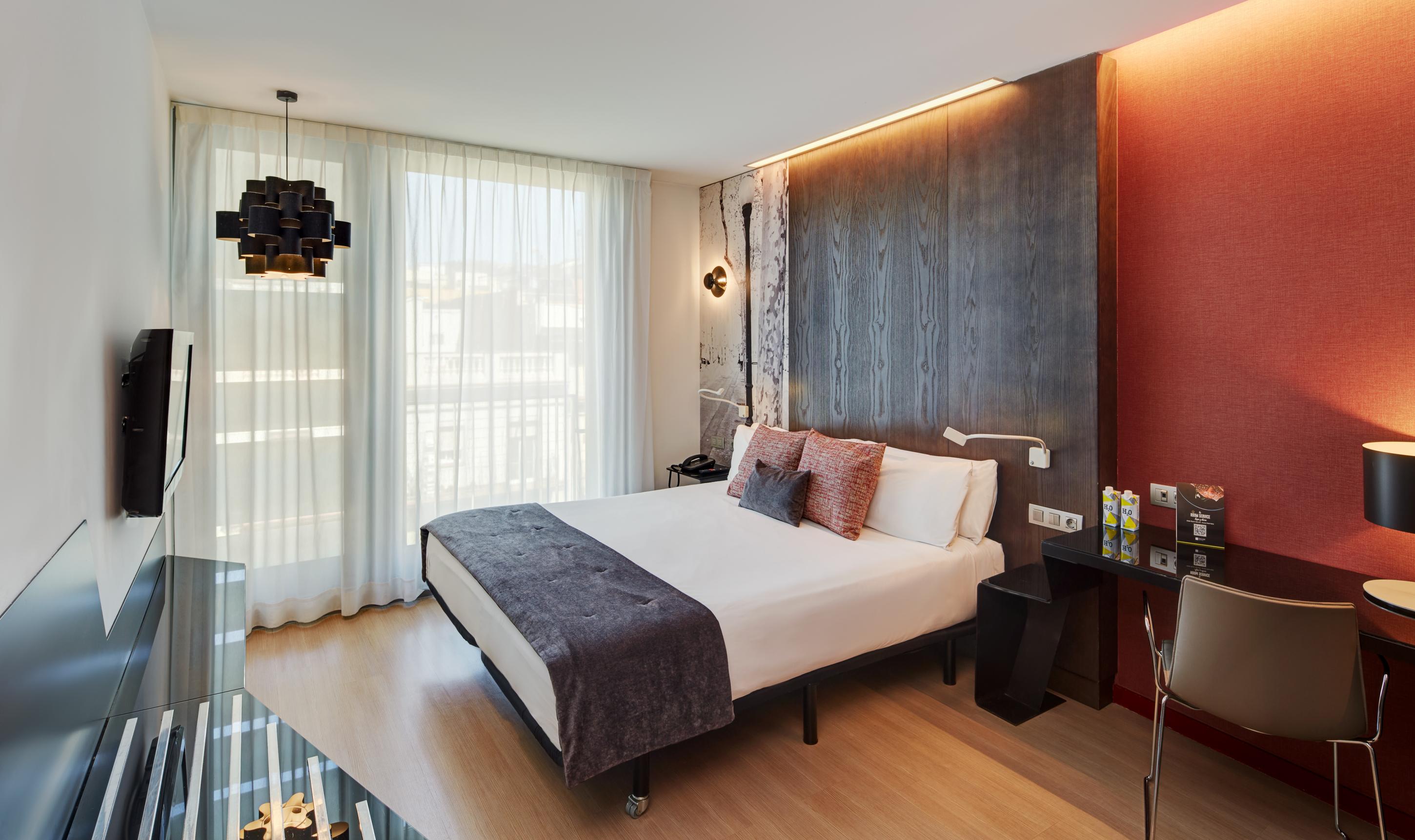 Classic
They're 20 m2 in size to ensure that space isn't a problem, and they have a Queen Size bed in which you can sleep as if the alarm clock weren't going to ring and huge windows through which natural light comes in. These are our Classic Double Rooms.
Complies with Local/State/Federal fire laws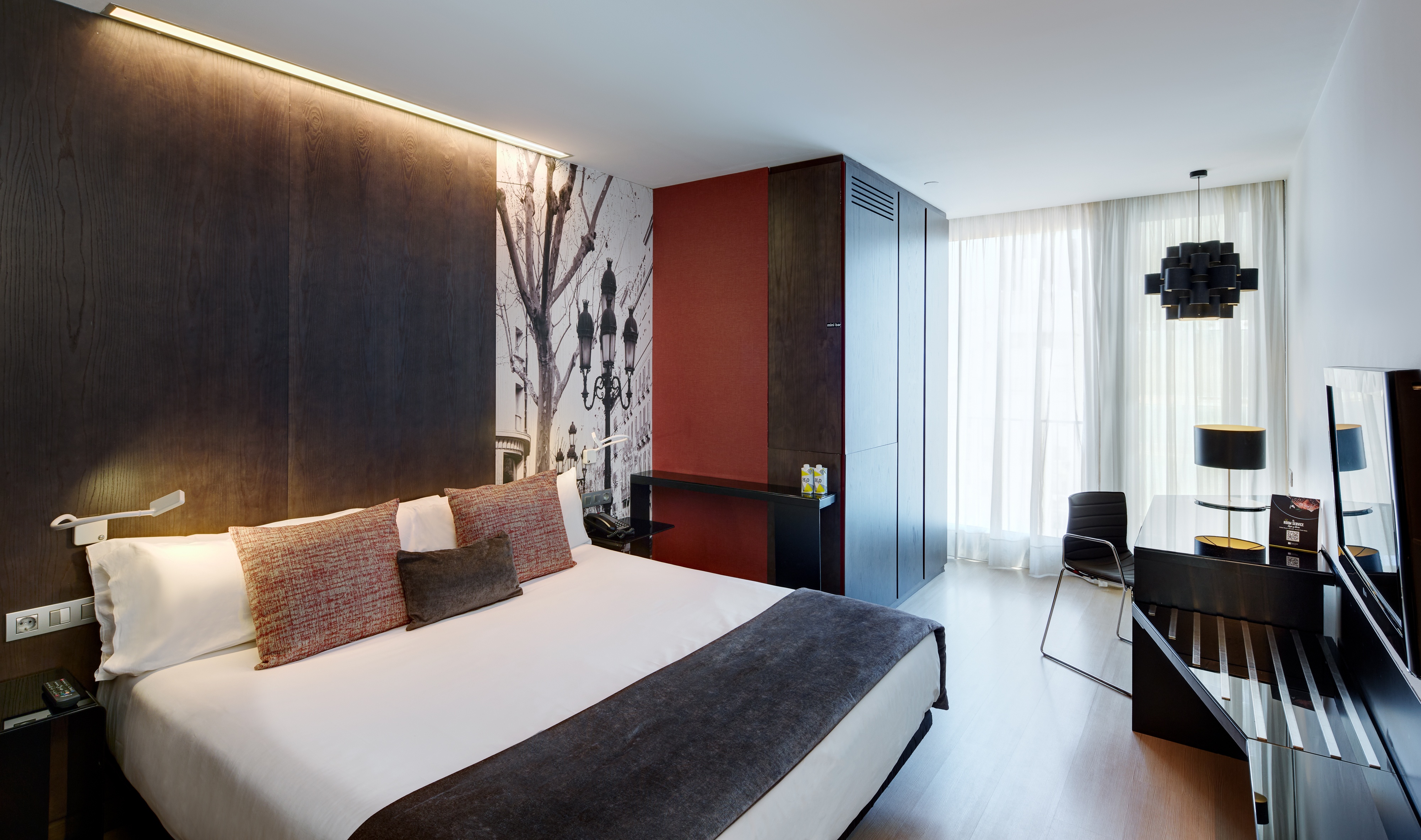 Classic SF View
Can you imagine waking up in the morning between the sheets of a huge and comfortable Queen Size bed with views of the Sagrada Familia? This is what will happen when you stay in a Classic SF View at the Rosellón Hotel.
Complies with Local/State/Federal fire laws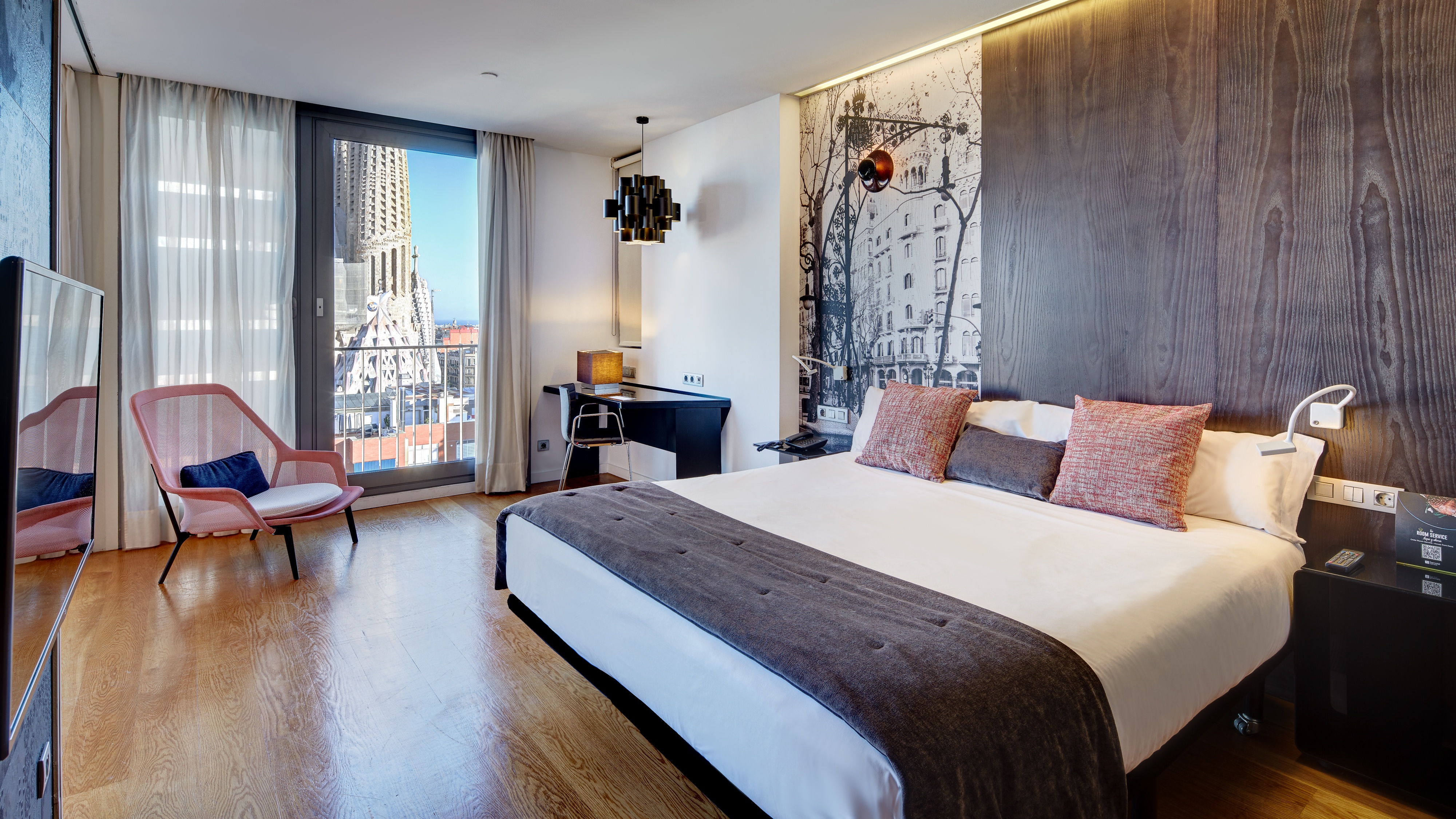 Junior Suite
The 40 m2 provide the luxury of a living room, a bedroom with a bathroom with a hydromassage bath. Because we want you to feel better than at home at the Sercotel Rosellón.
Complies with Local/State/Federal fire laws
Pub
Grab a snack at our bar and relax
Terrace
Enjoy the hotel's rooftop terrace, with its 360º views of Barcelona
Key features
Take advantage of the wide range of facilities that we offer at the Sercotel Rosellón, to liven up your stay in Barcelona. Ask at reception about our terrace.
Meeting rooms
FACILITIES
Flexible spaces in the best locations.
PEOPLE
Tailor each space to the needs of your event.
SQUARE METRES
Rooms for holding your social event, convention or meeting in.