Málaga, Spain
Sercotel Tribuna Málaga
Search your hotel or destination
Your gateway to the city
The expression "being in the centre" means exactly that when we talk about the Sercotel Tribuna Málaga. Our hotel in the Andalusian city is located next to the Aurora Bridge, one of the bridges that spans the Guadalmedina River, which divides the city in two, right down its middle.  
Of course, you won't need to cross any bridges to get to the historic centre: the Tribuna Málaga hotel is already in the historic centre, next to the famous Tribuna de los Pobres, the steps from which it takes its name.  
Don't be taken in by its location. It may be as centrally located as you like, but our 3-star hotel exudes tranquillity. How could you not feel it when you wake up in the morning in one of our 48 rooms, draw the curtains of your window and take in the views of a city like Málaga before you? 
At the Sercotel Tribuna Málaga we want you to feel how stress gradually melts away. What's more, it's not just that we want it, it's that we get it. Everything starts with making you feel at home and, just like at home, in our hotel you will have everything you need.  
For starters, when you walk through our doors, your Smartphone will already be connected to the Wi-Fi. We know that the internet has the answer to many of your questions, but be sure to drop by reception. In ours you'll always find someone and, make no mistake: there's no one better than someone who knows the city to tell you how to experience it to the full.  
It's true that we won't bring you breakfast in bed, but we don't want you to miss our café. It is famous all over Málaga. For its breakfasts, of course. We prepare some toast with the kind of olive oil that "takes your breath away", as they say around here.  
When you're enjoying the taste, you're likely to discover the other reason why it's so popular. Yes, what you are looking at are the remains of the old 11th century Nasrid walls. We are as urban, modern and functional as you like, but at the Sercotel Tribuna Málaga we don't forget the history of our city.  
Just as we have not forgotten that we promised you that you would be at home here, but better. And that means that in our hotel you can stay with whoever you want, with whoever is part of your home. Yes, that includes your pet. Let us know you're coming together and we'll give him the welcome he or she deserves.
Find your room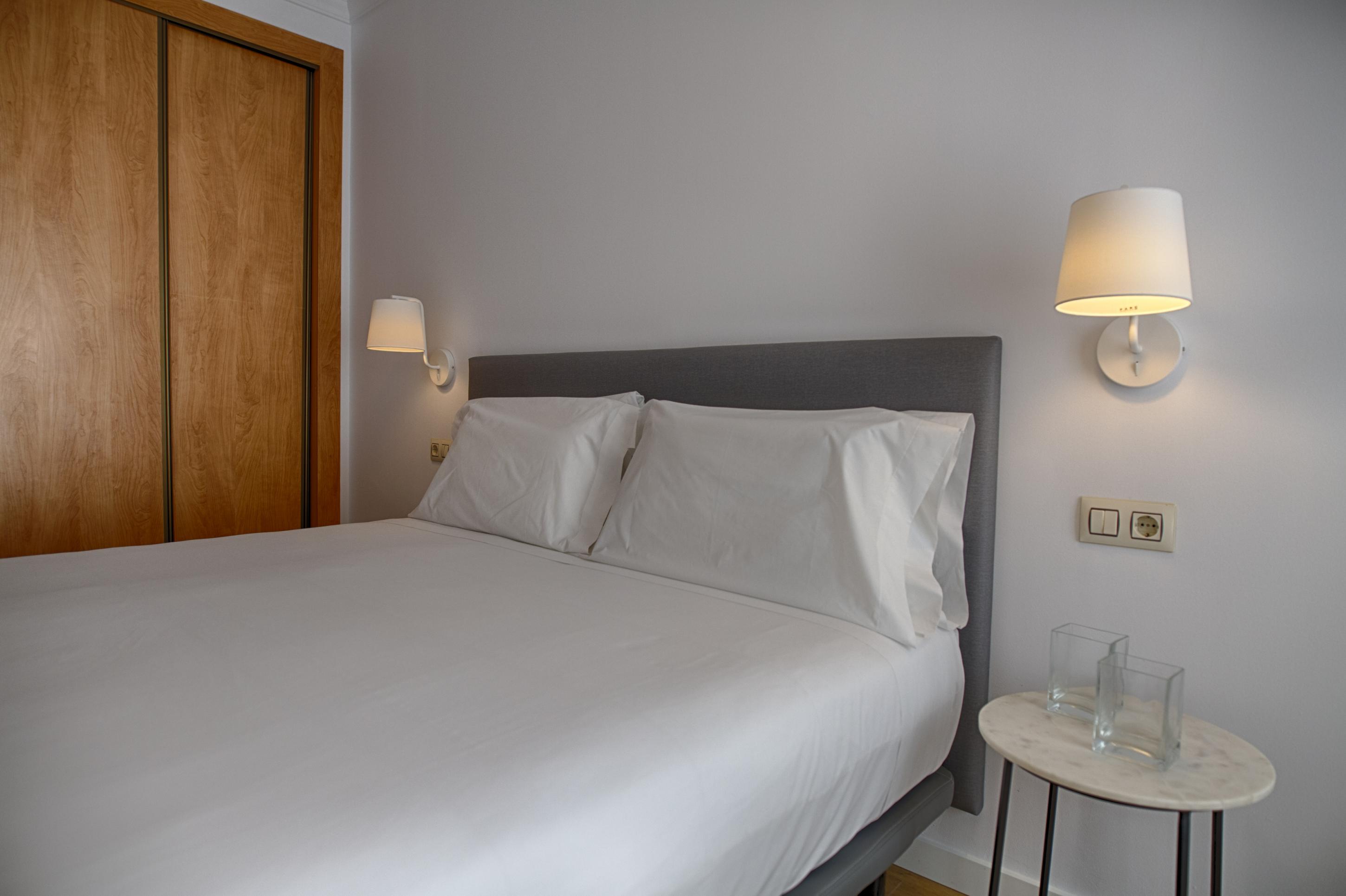 Classic Room
Whether you are travelling on business or for work, the Classic rooms of our Sercotel Tribuna Málaga are the accommodation you are looking for. Spacious, with natural light and a huge bed, it will be like stepping into this room and forgetting about the outside world. Guaranteed. 
Complies with Local/State/Federal fire laws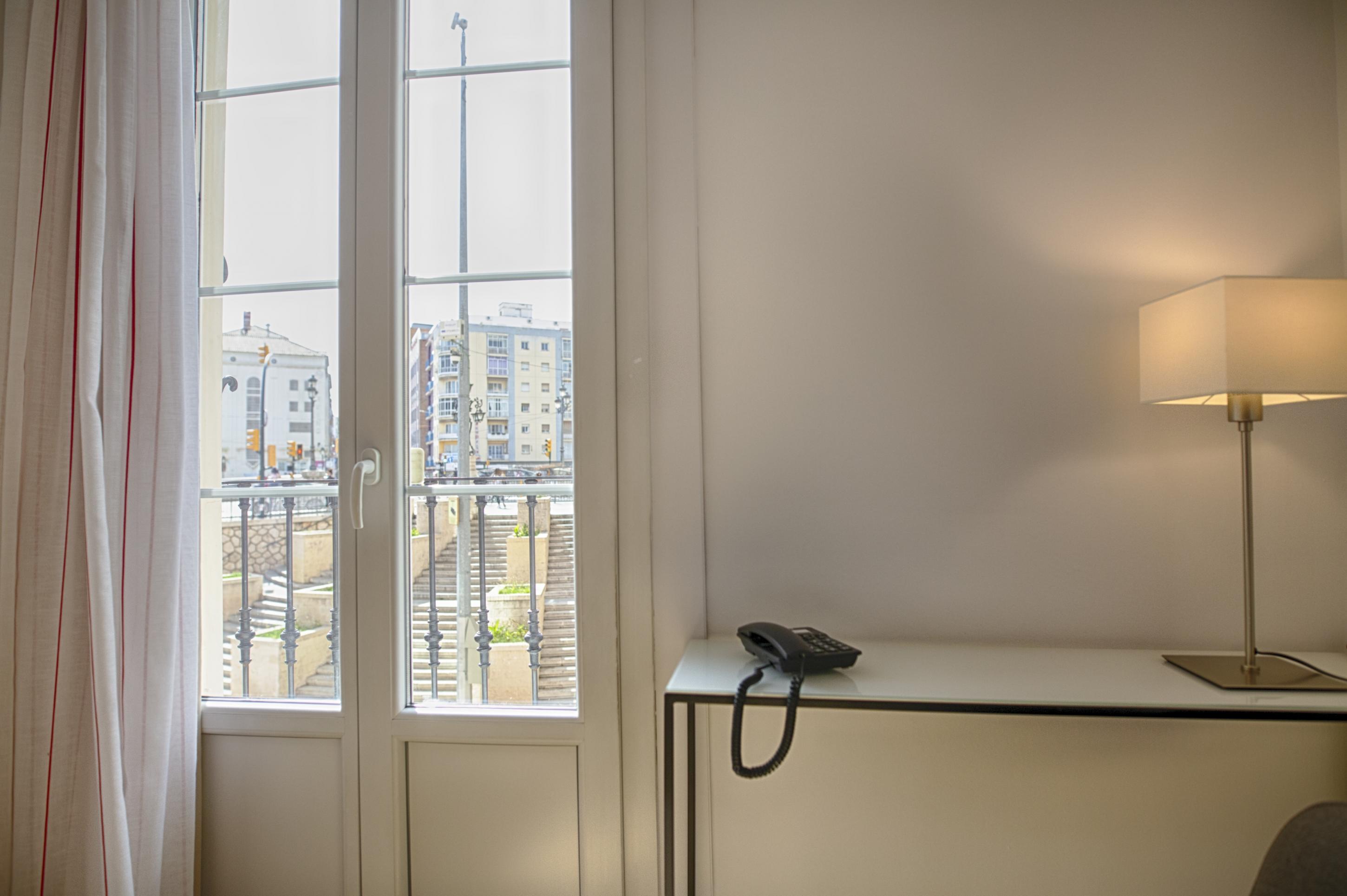 Classic Room Exterior View
Draw the curtains, let in natural light, enjoy the view and make yourself comfortable. It will be easy for you. The Classic  Vista Calle rooms at the Sercotel Tribuna Málaga are spacious rooms, with meticulous details where you can rest without measure. 
Complies with Local/State/Federal fire laws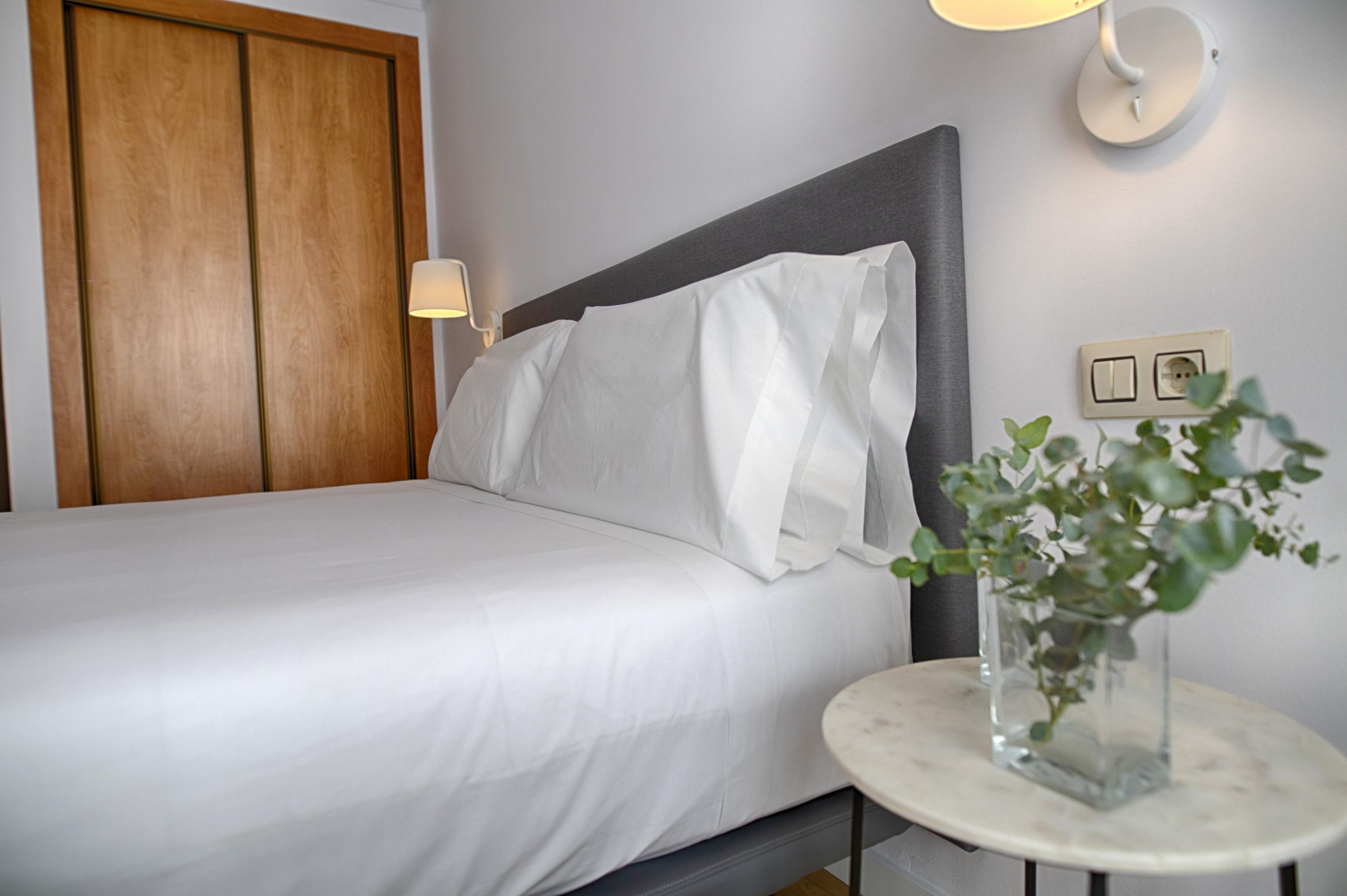 Superior Double City View
You enter the room and see it, soft and well-made, tempting you. In the Superior  Street View you will only be encouraged to get out of the  bed to pull back the curtains and enjoy the view. From bed, of course.  
Complies with Local/State/Federal fire laws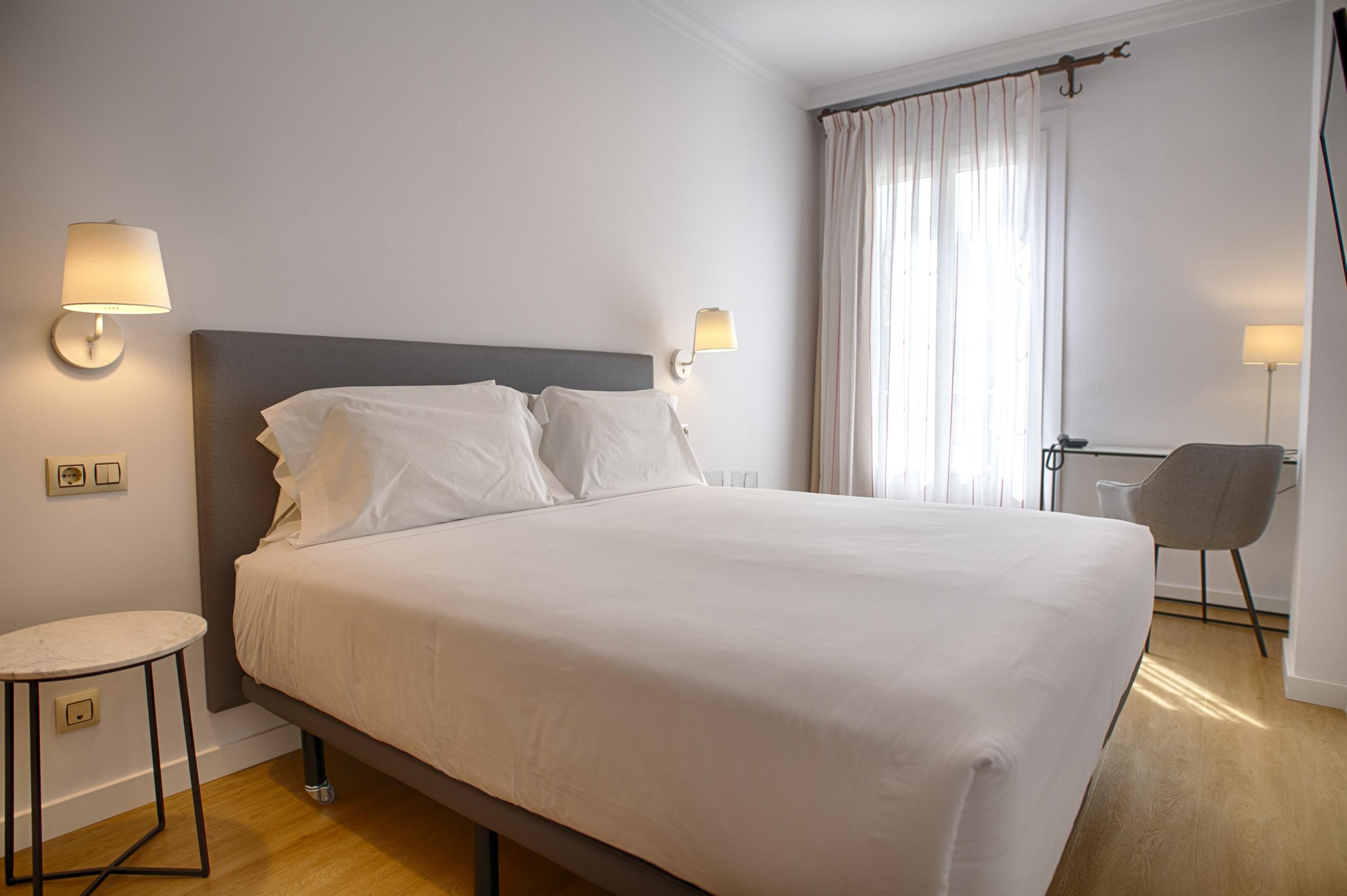 Triple Room
You know those getaways when you want to spend as much time together as possible? The Classic Twin Triple, which can accommodate up to three people, is perfect for those trips with family or small groups of friends.  
Complies with Local/State/Federal fire laws
Show more
Coffee shop
Our cafeteria is the meeting point for families, friends and acquaintances. Wide selection of soft drinks, infusions and other products.
Key features
Sercotel Tribuna Málaga offers you the most complete services as a hotel in Málaga, to guarantee you a comfortable and relaxed stay. The hotel has a cafeteria, free Wi-Fi and adapted elevator.