Toledo, Spain
Sercotel Alfonso VI
Search your hotel or destination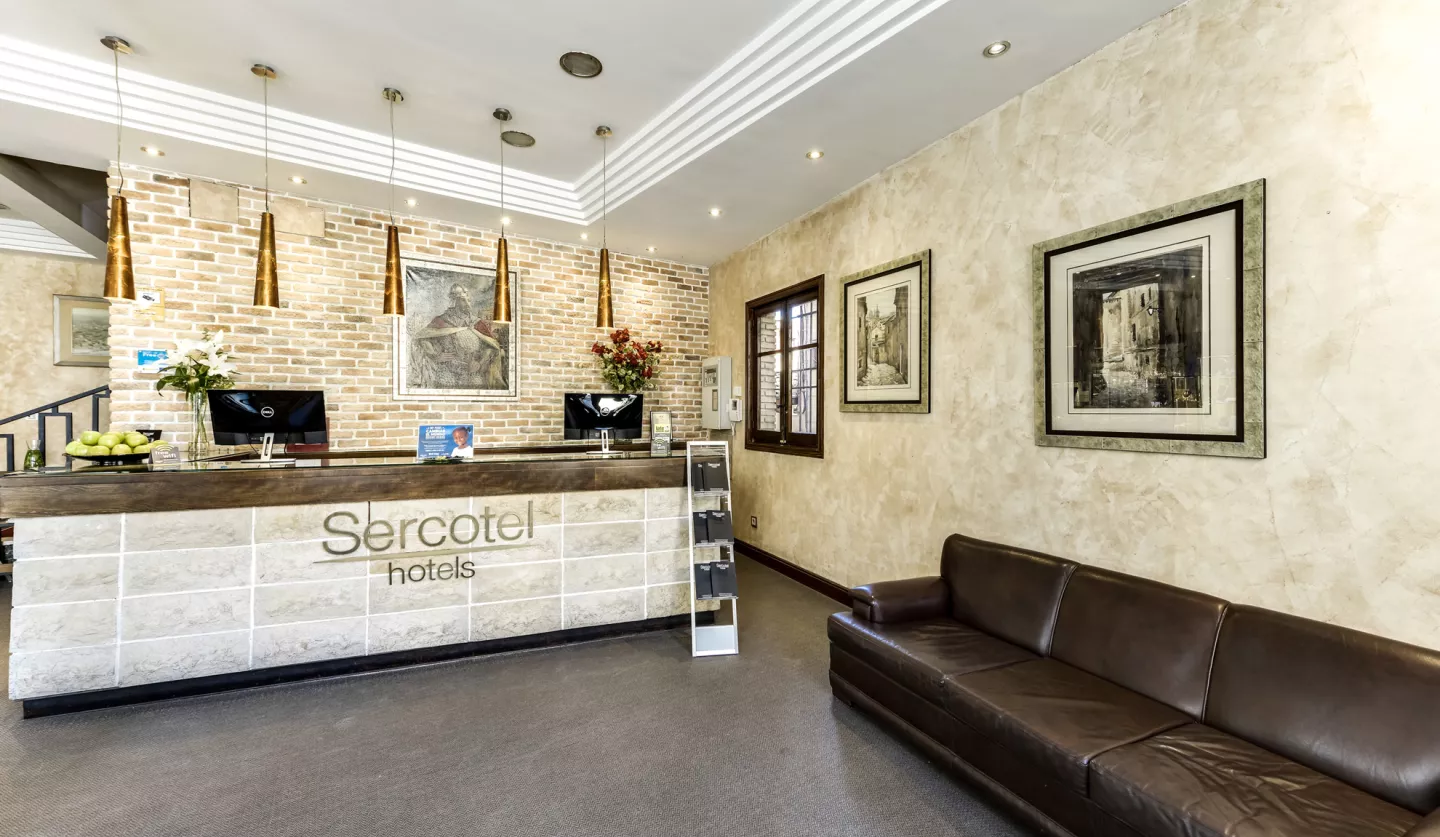 Stay between the Alcázar and the Cathedral
The León monarch Alfonso VI reconquered Toledo from the Arabs in the 11th century. If he had been able to choose his place of rest after the battle, he would surely have opted for the spacious and comfortable rooms of the Alfonso VI Hotel.  
Centrally located like few others, our 4-star Sercotel Alfonso VI is the ideal accommodation to explore the historic city of Toledo. Do you think we're exaggerating? Not at all. We are located in the heart of the historic centre, just a few steps from the Alcázar and less than 5 minutes from the cathedral. 
In its comfortable, bright rooms, equipped with everything you need to make you feel at home, you will enjoy the perfect rest after a full day visiting the city or a long day's work.  
Yes, in our hotel Alfonso VI we welcome any type of traveller. Whether you come for business or pleasure, alone or with your partner, in a group of friends or with the family, we will have everything ready to become your home in the city. And importantly, we don't want anyone to stay at home, so if your pet is one of those who wants to see the world, cats and dogs are more than welcome here.  
At the Alfonso VI Hotel you can start the day reading the daily papers in our reading room and, before going out to explore Toledo, we suggest that you recharge your batteries with our very complete breakfast.  
The narrow, winding streets of our city are no place for cars. So, park yours in our car park and forget about it. We have already told you that we are in the centre and that you have all the points of interest close at hand. 
Oh, and if you are looking to discover Toledo in a different way, don't hesitate to ask us before you start walking. We will give you endless suggestions and help you to book any activity you want to do. Ladies and gentlemen, are you in?
Find your room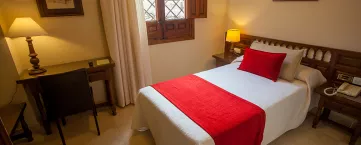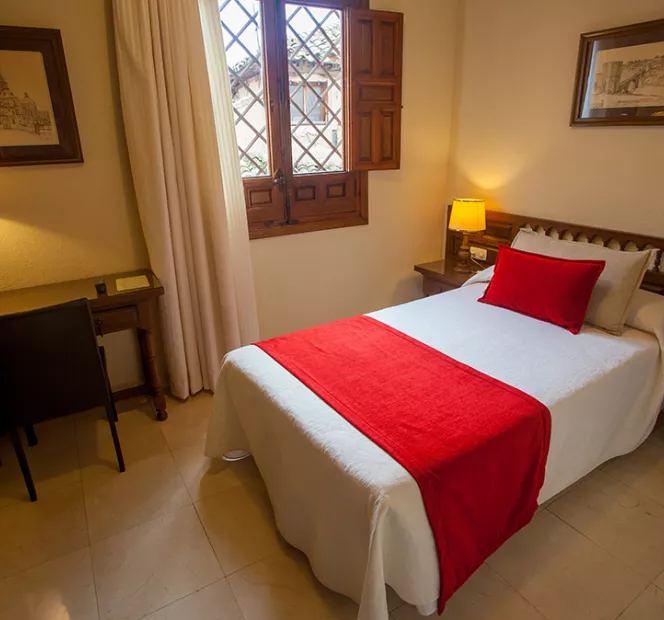 Basic Single Room
Looking to rest like a king after a long day of work and meetings in Toledo? This is what you can achieve effortlessly in our Basic room. Space, comfort and light to enjoy a solitary stay in Toledo.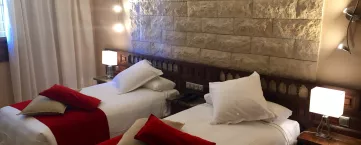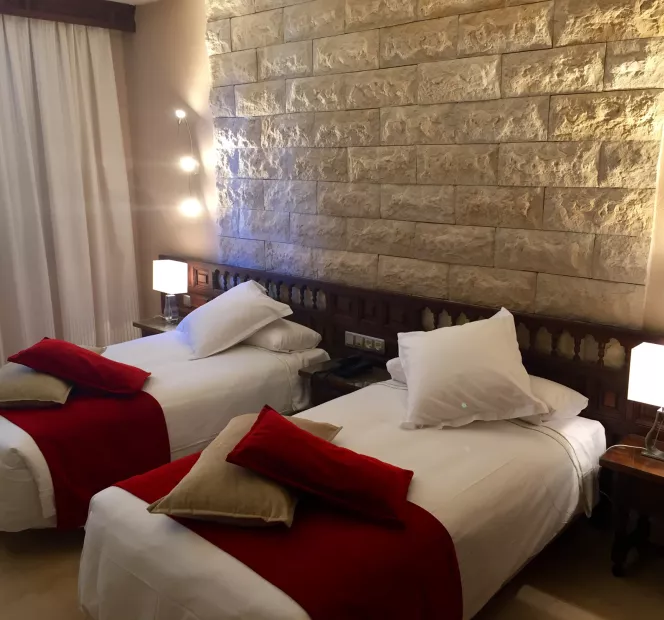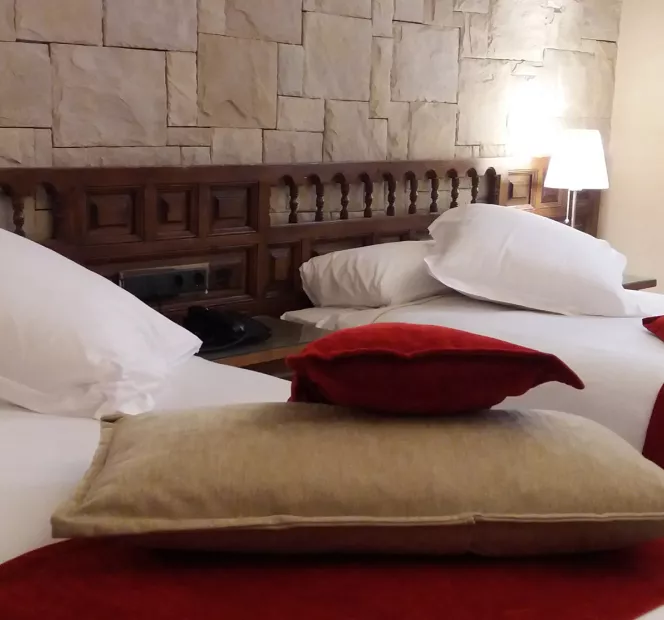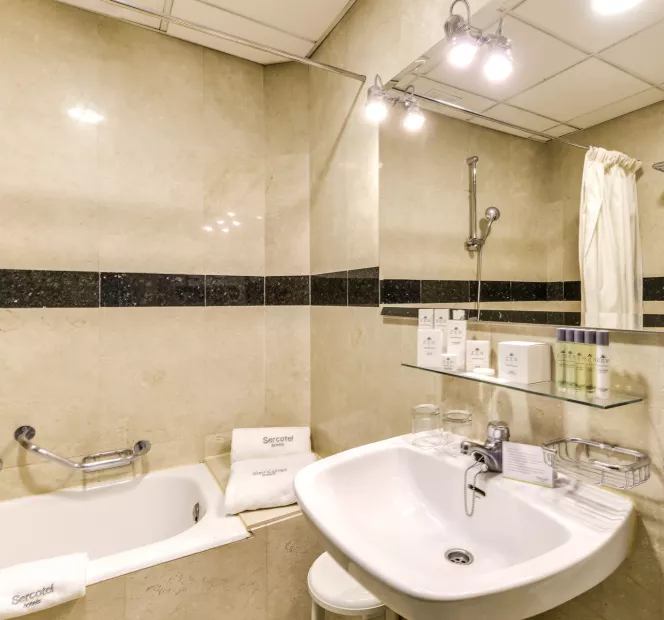 Classic Room
Our Classic  room is equipped with everything you need to make you feel at home. Or even better, because... Do you have a pillow menu to choose from at home? We offer you a very complete one.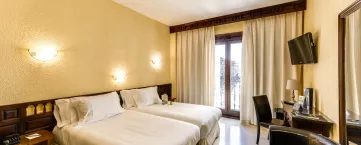 Classic Room Exterior View
The Sercotel Alfonso VI in Toledo offers you all the comfort of the beds in its Classic View. However, don't let yourself be trapped by them and go out onto the terrace to enjoy a fantastic panoramic view of the Toledo valley.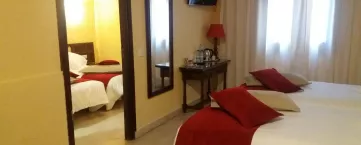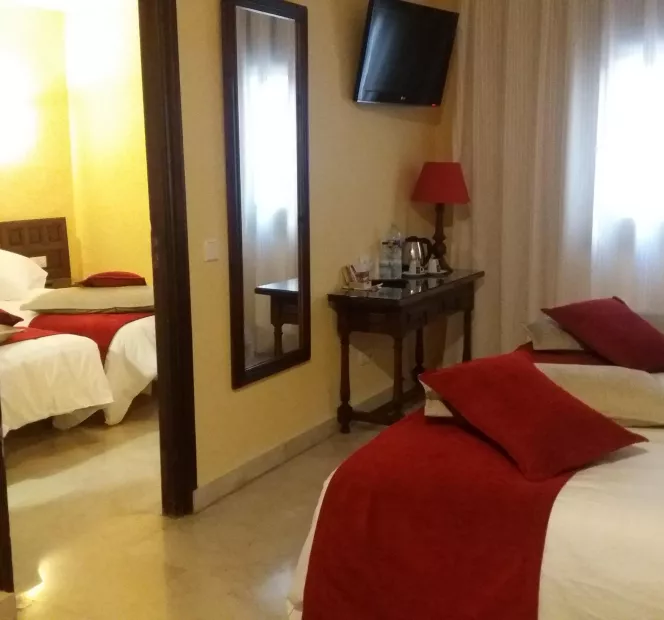 Family Room
A family trip to Toledo is always a success, as the ancient capital of Spain will have something for everyone. All you have to worry about is enjoying the day, we guarantee you the best rest in our family room.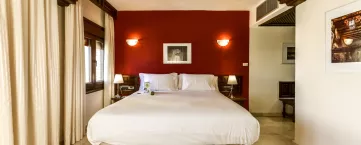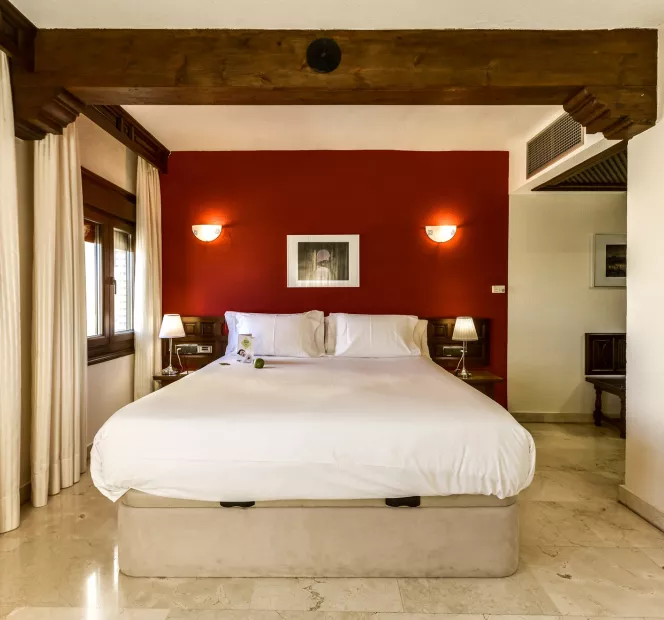 Superior Room
Play your favourite song on the piped music in our Superior room and enjoy a stay with the maximum comfort and facilities possible. One of the jewels of our 4-star hotel Sercotel Alfonso VI Toledo.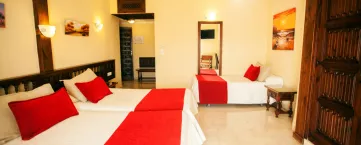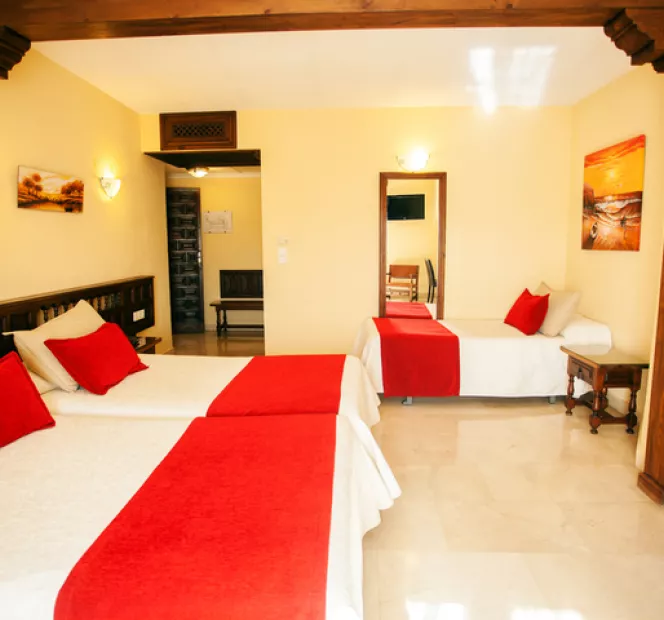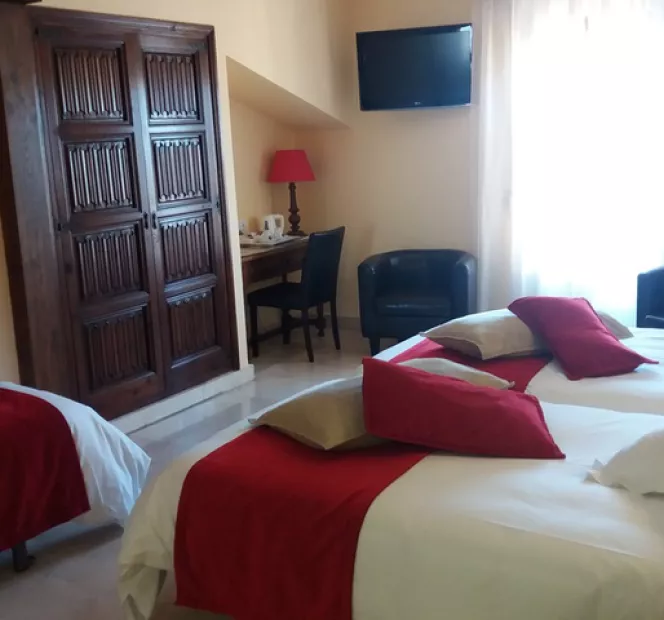 Triple Room
With family or friends, Toledo is best enjoyed when the journey is shared. At the Alfonso VI Hotel we offer you a very spacious Classic Triple room, which has everything you need to keep the good vibes flowing.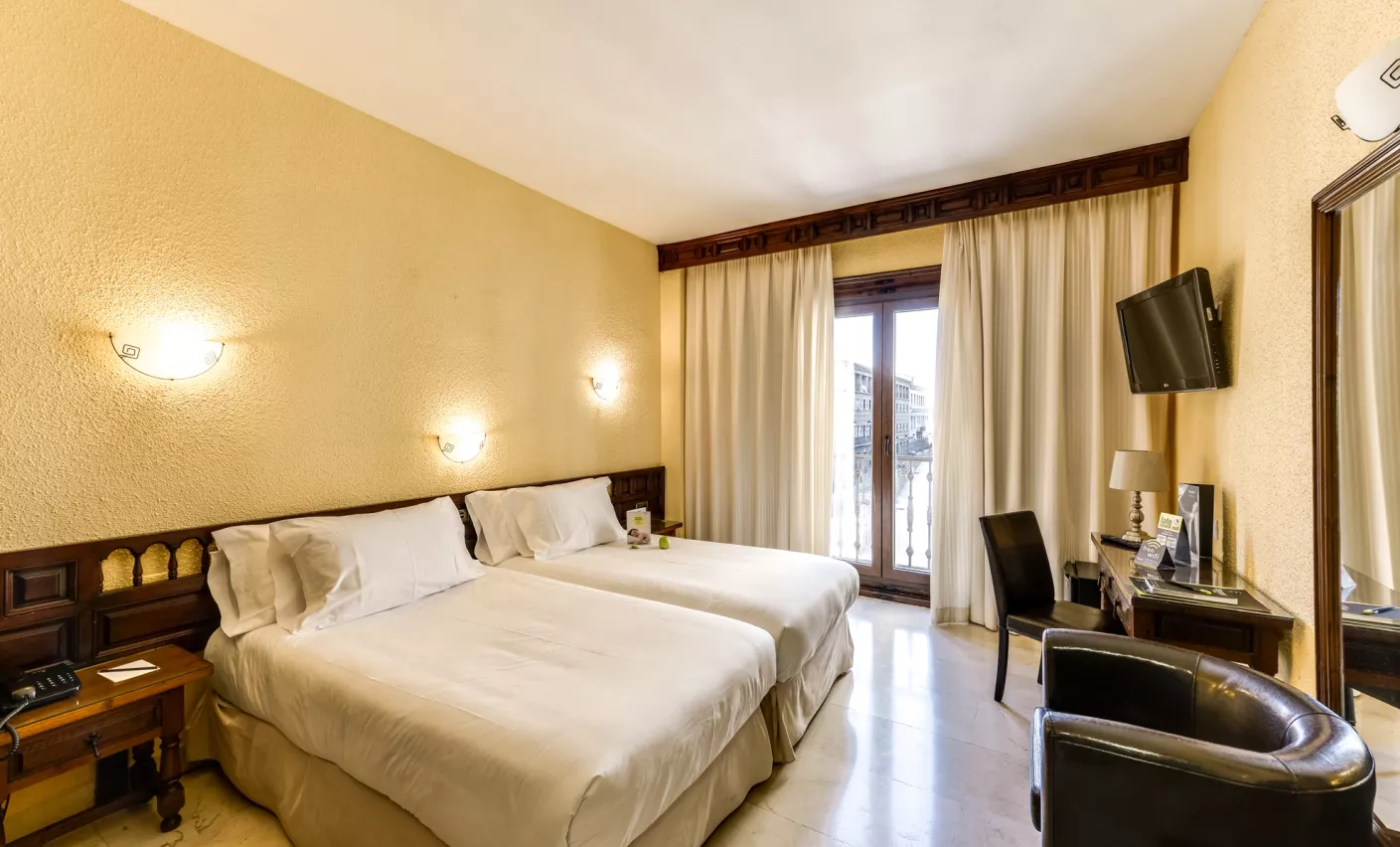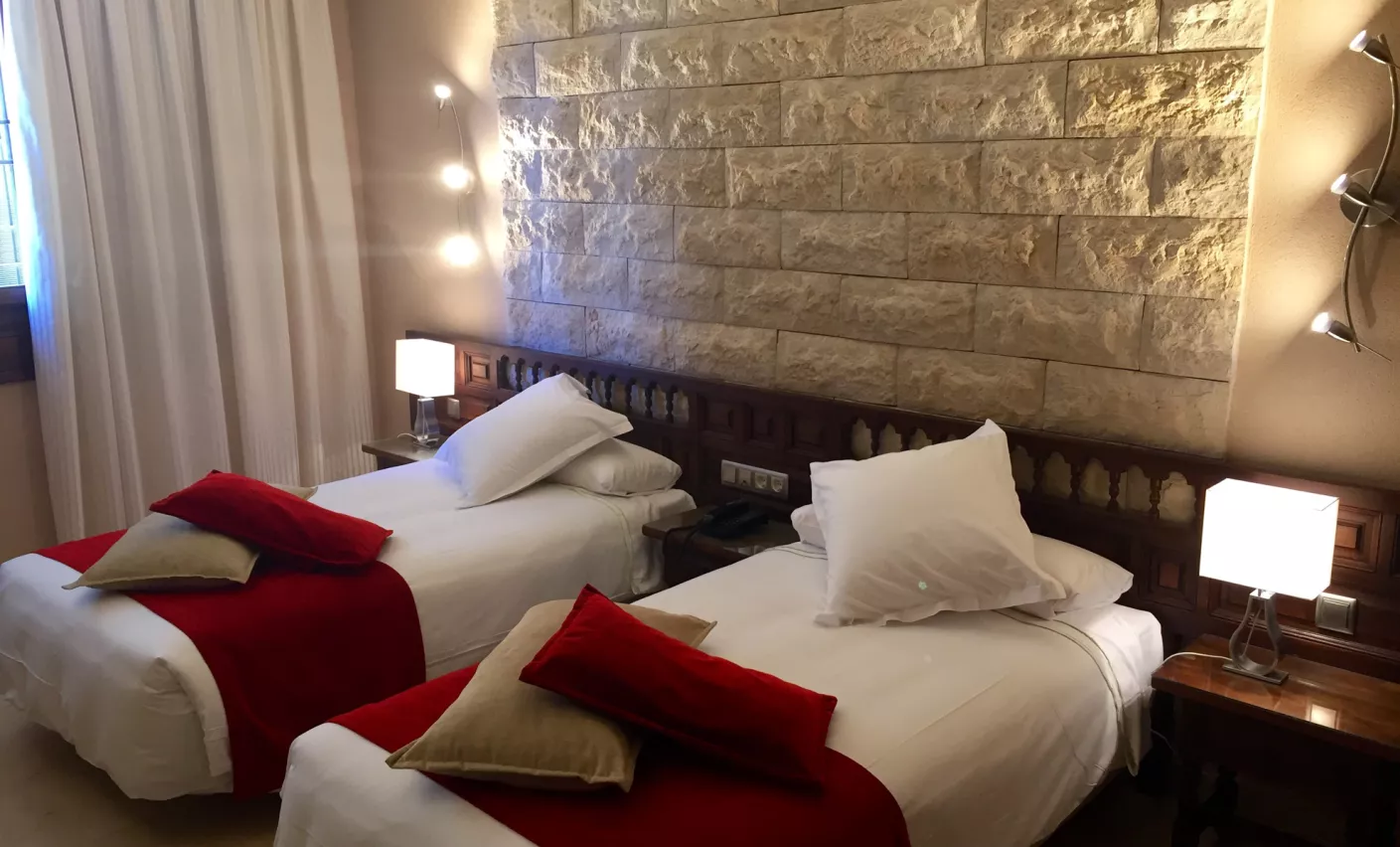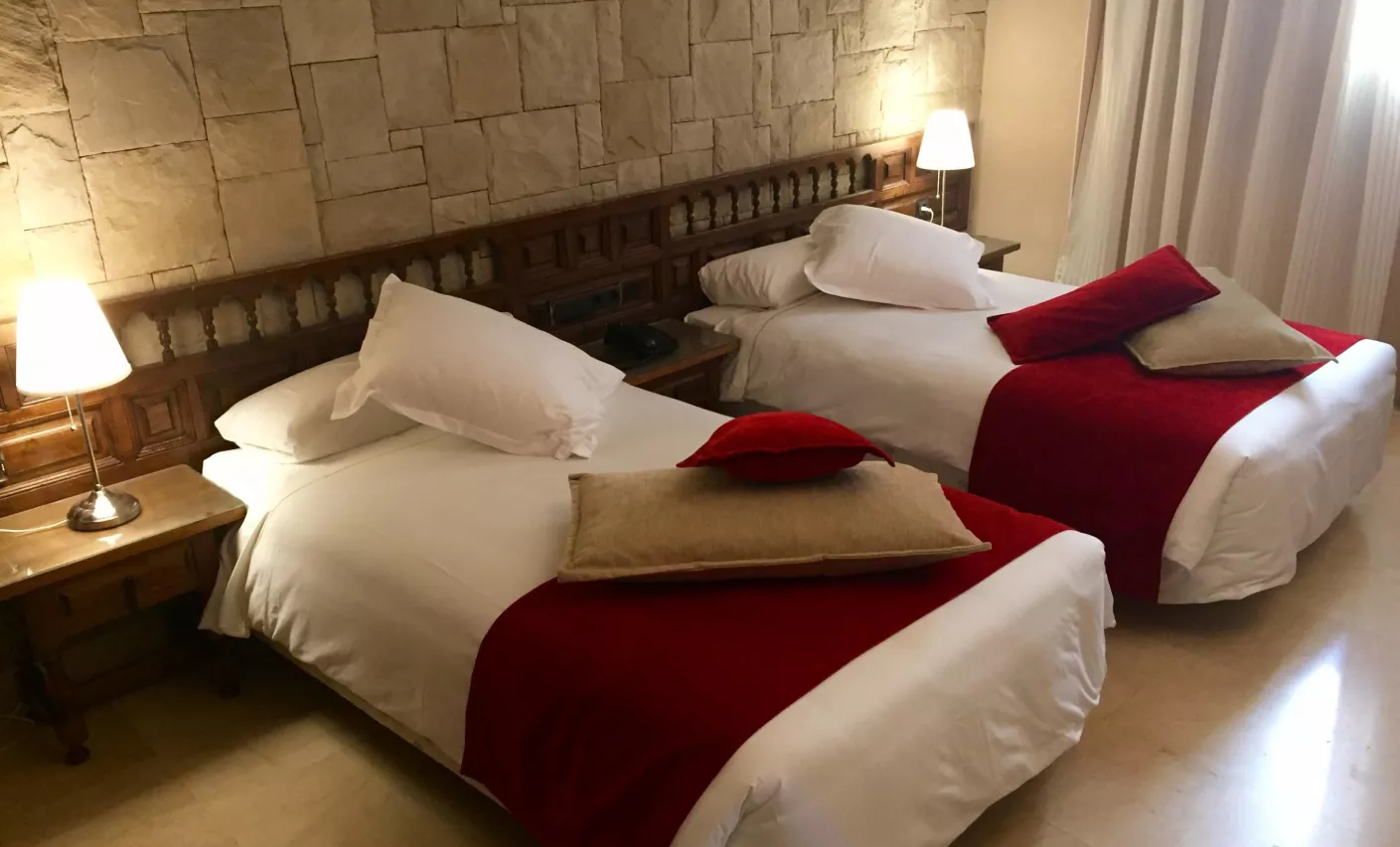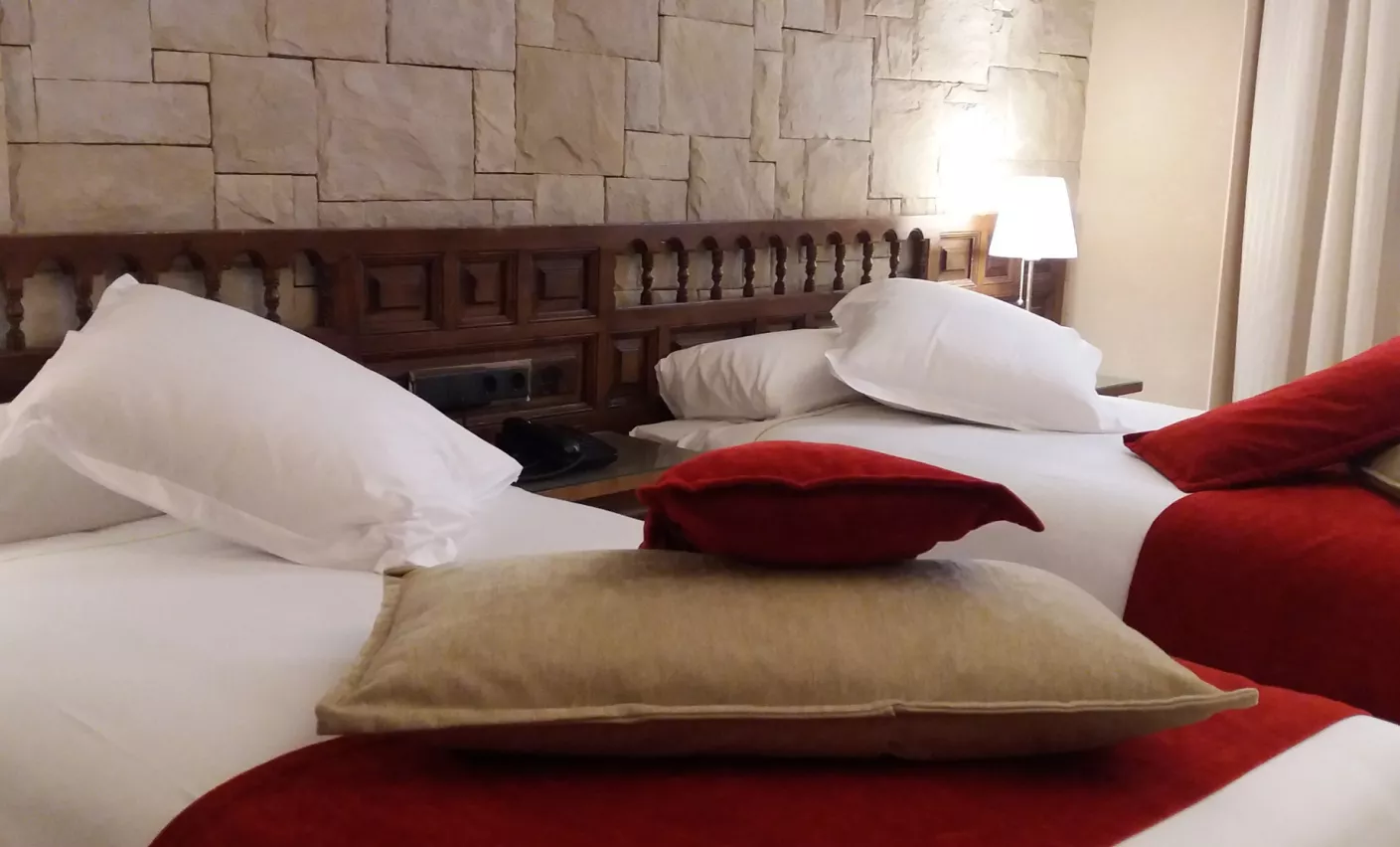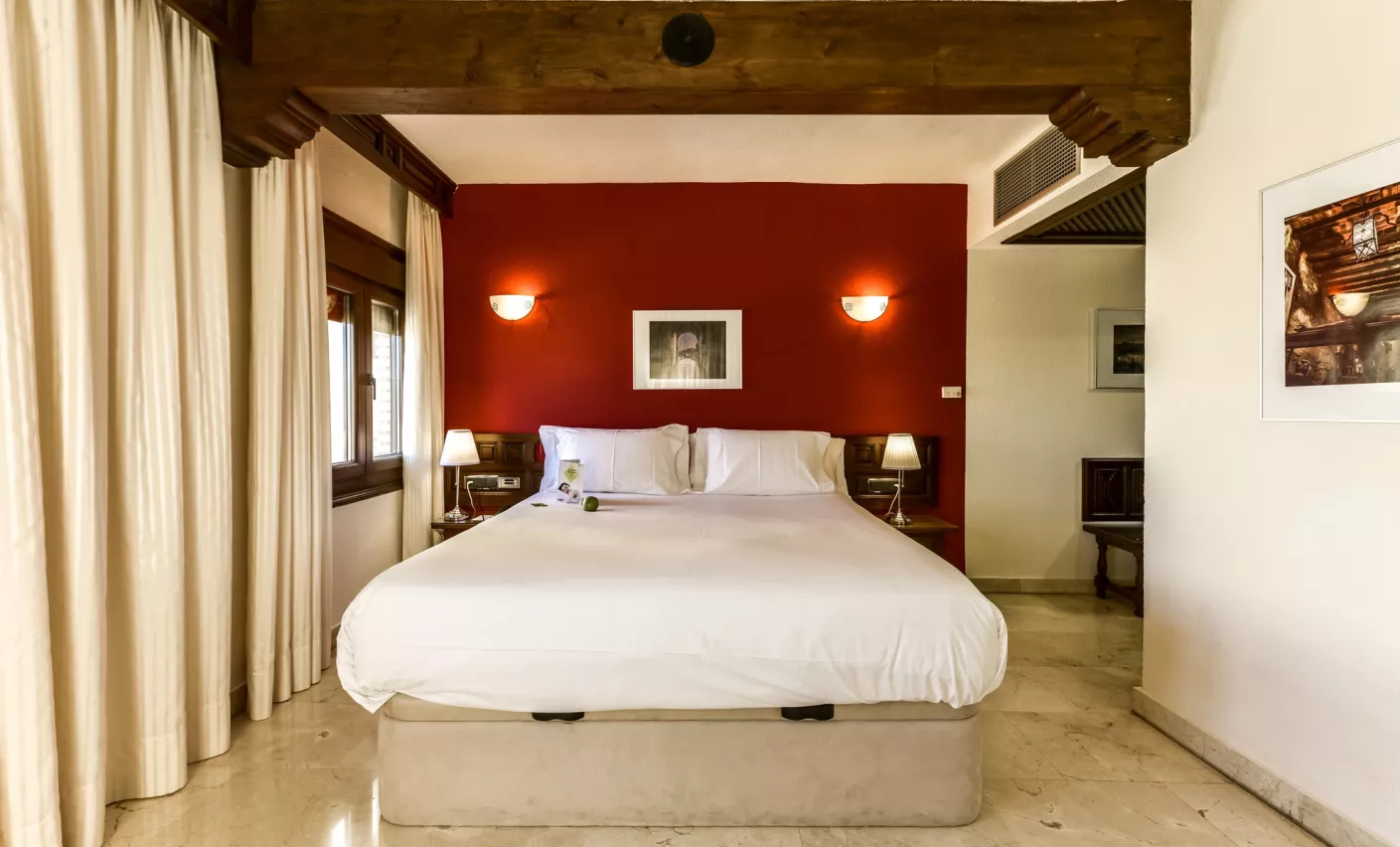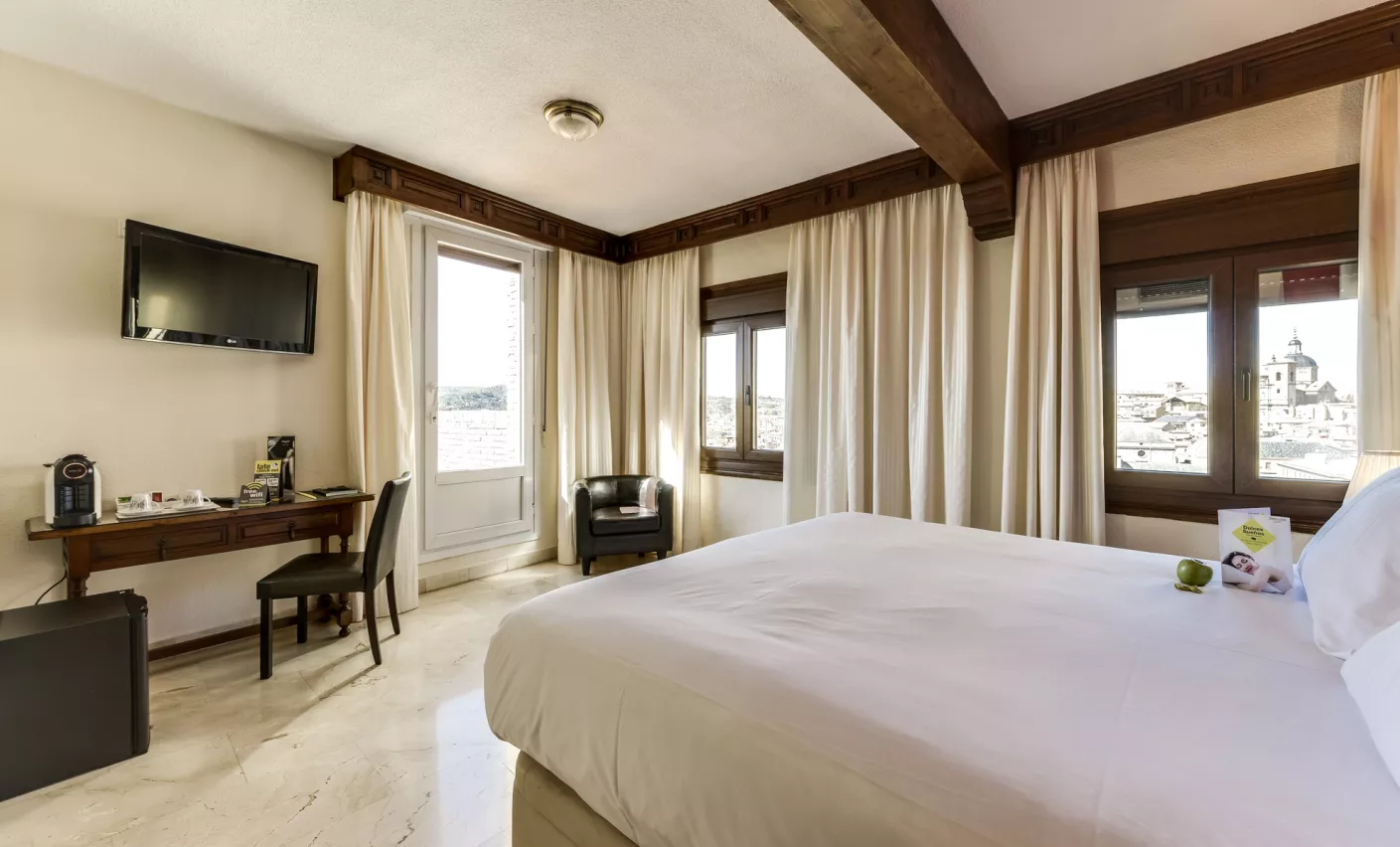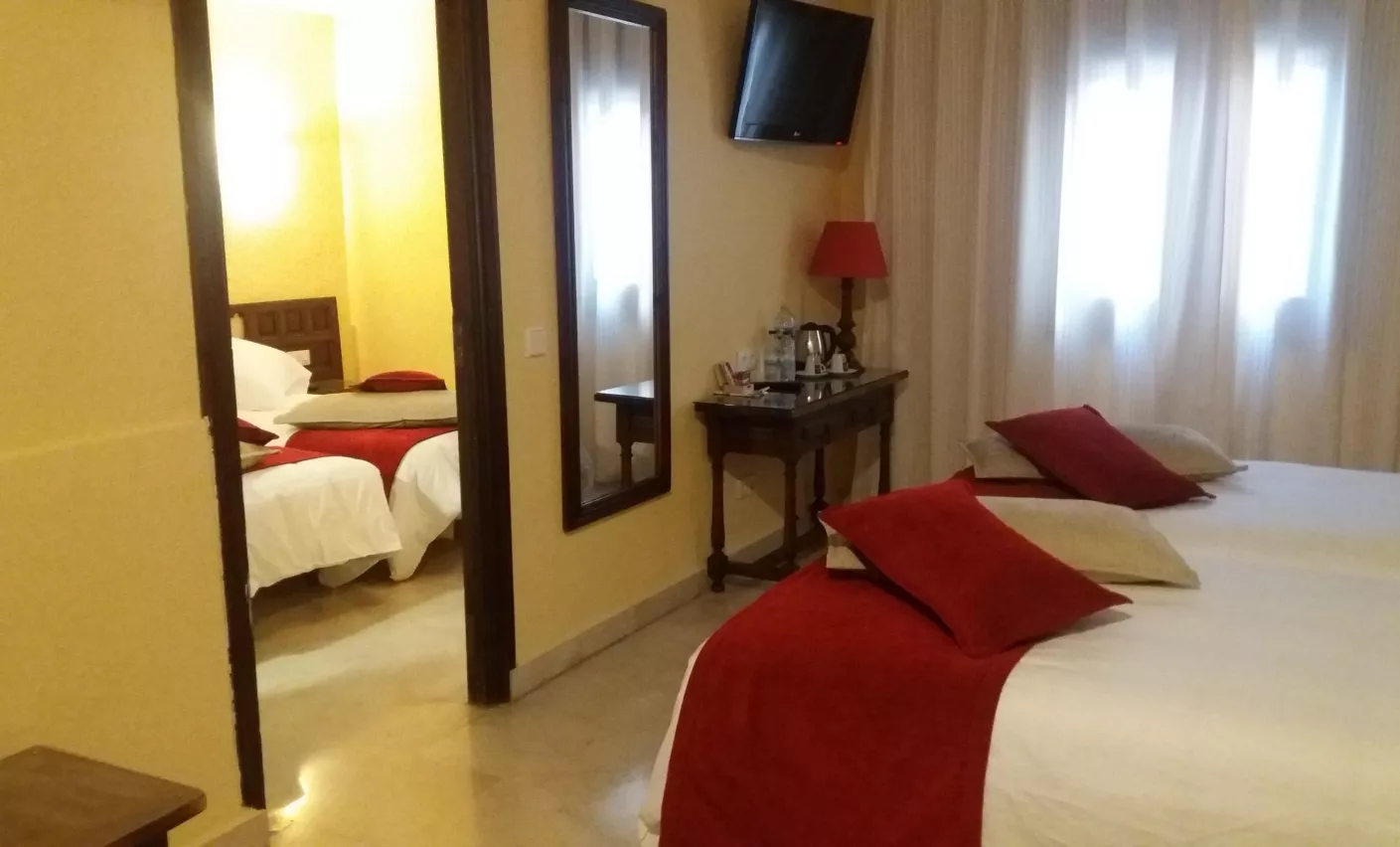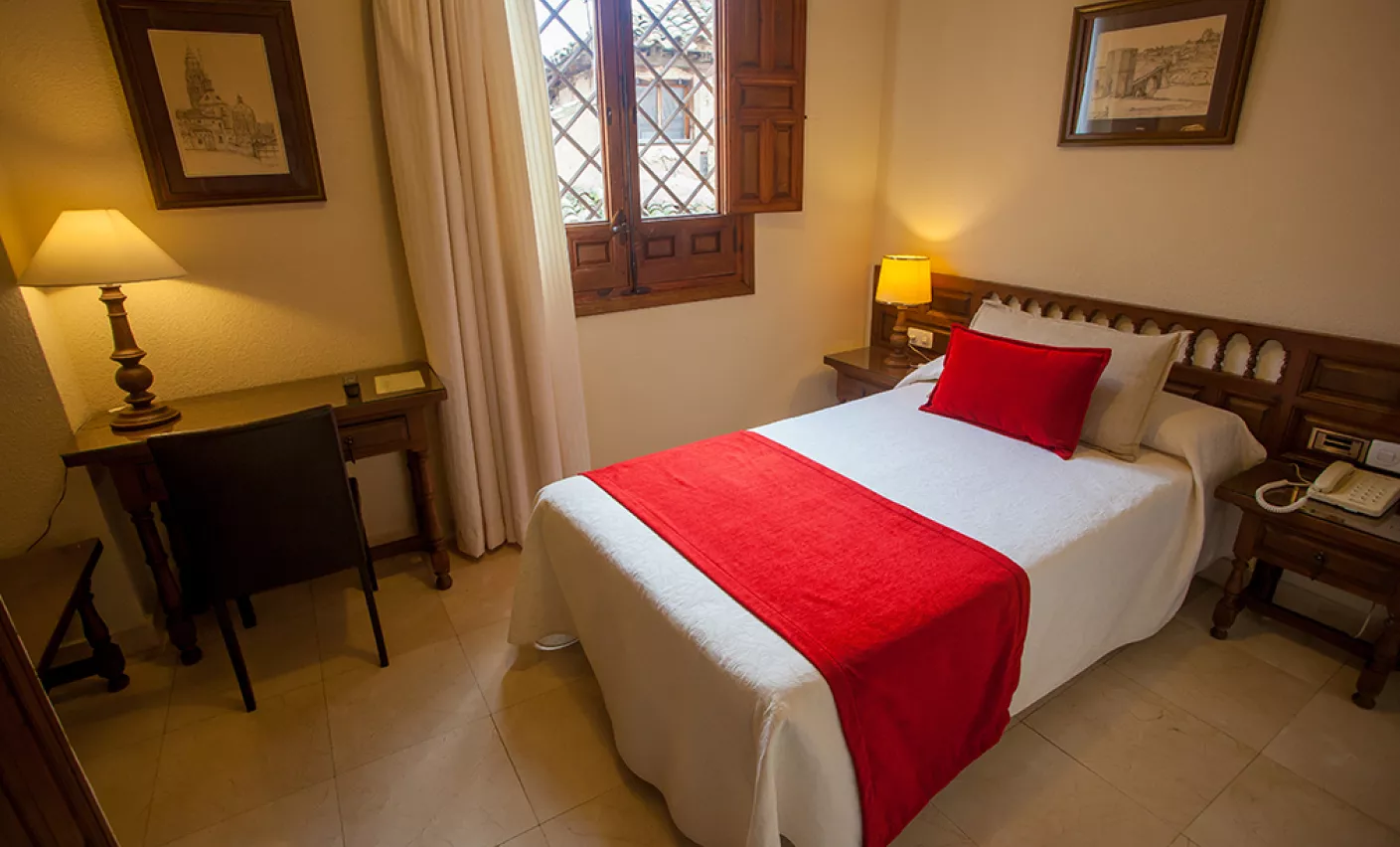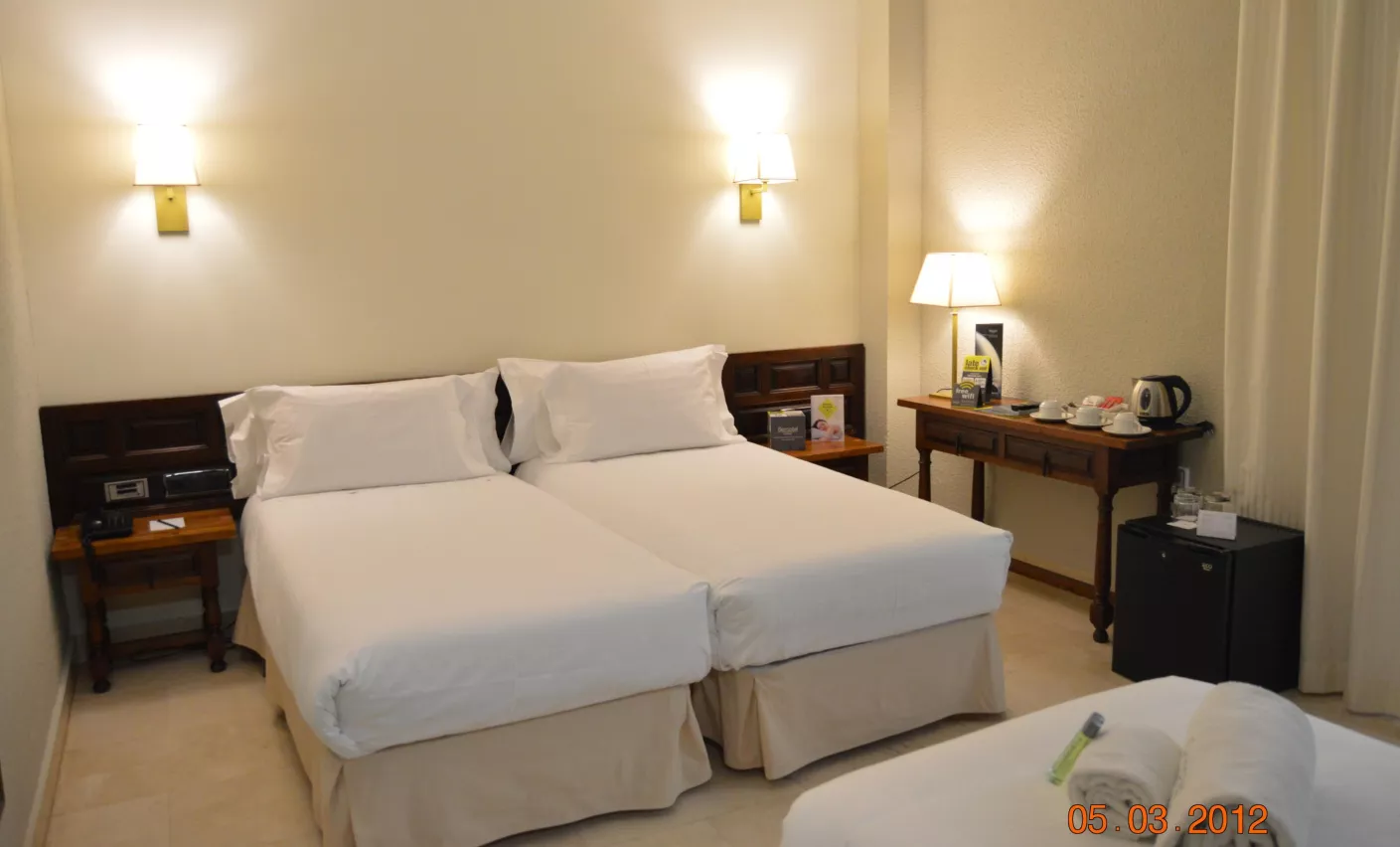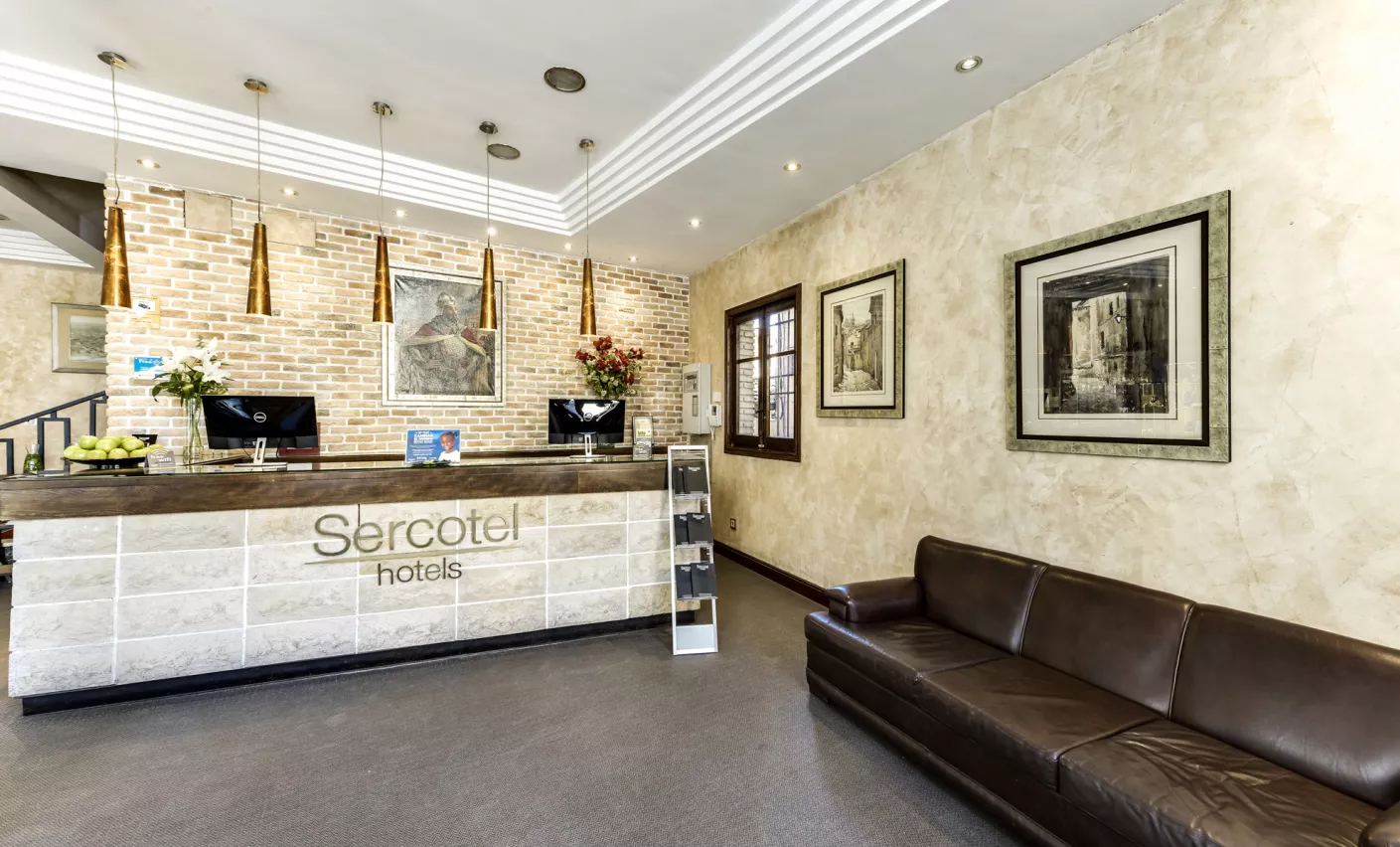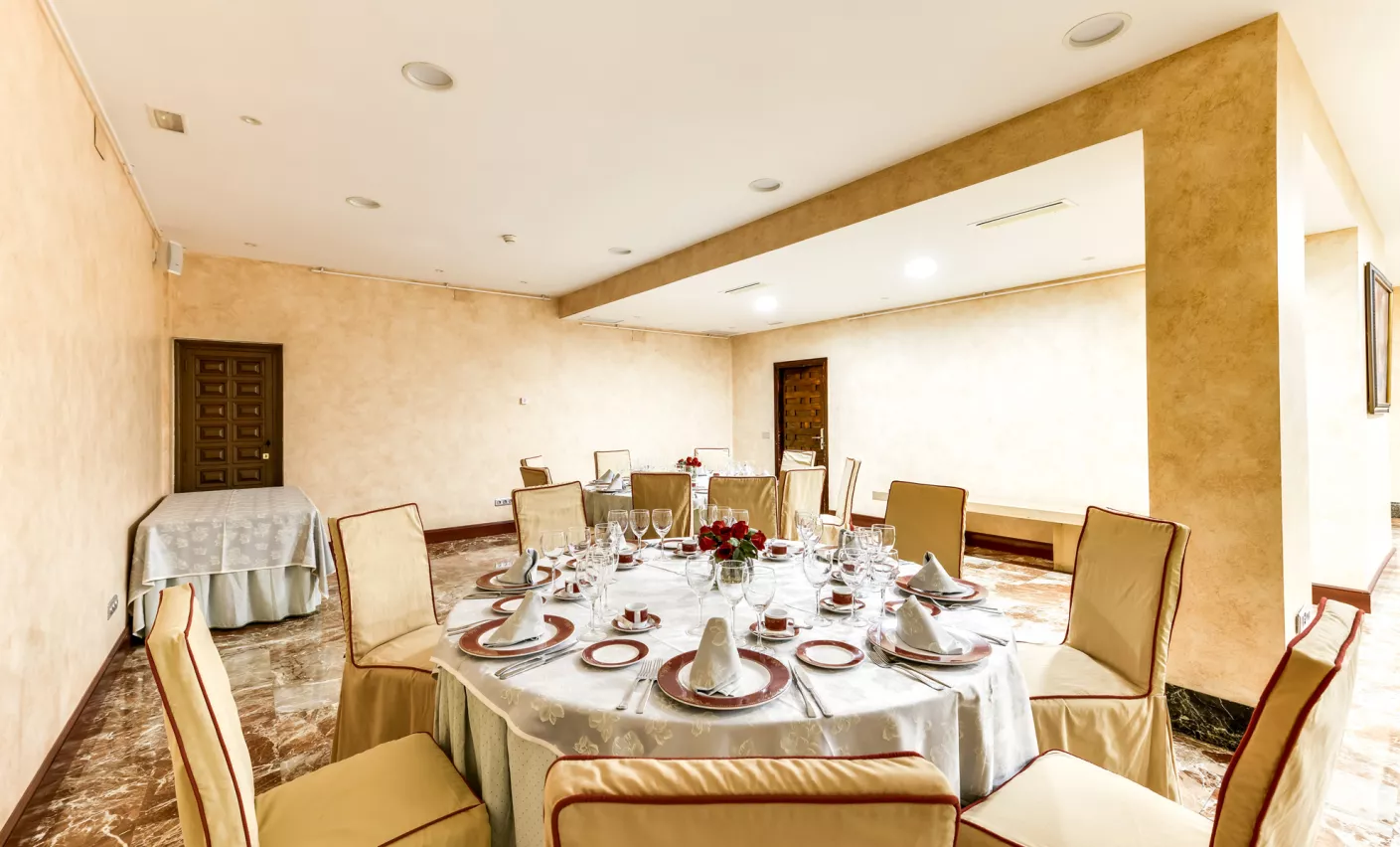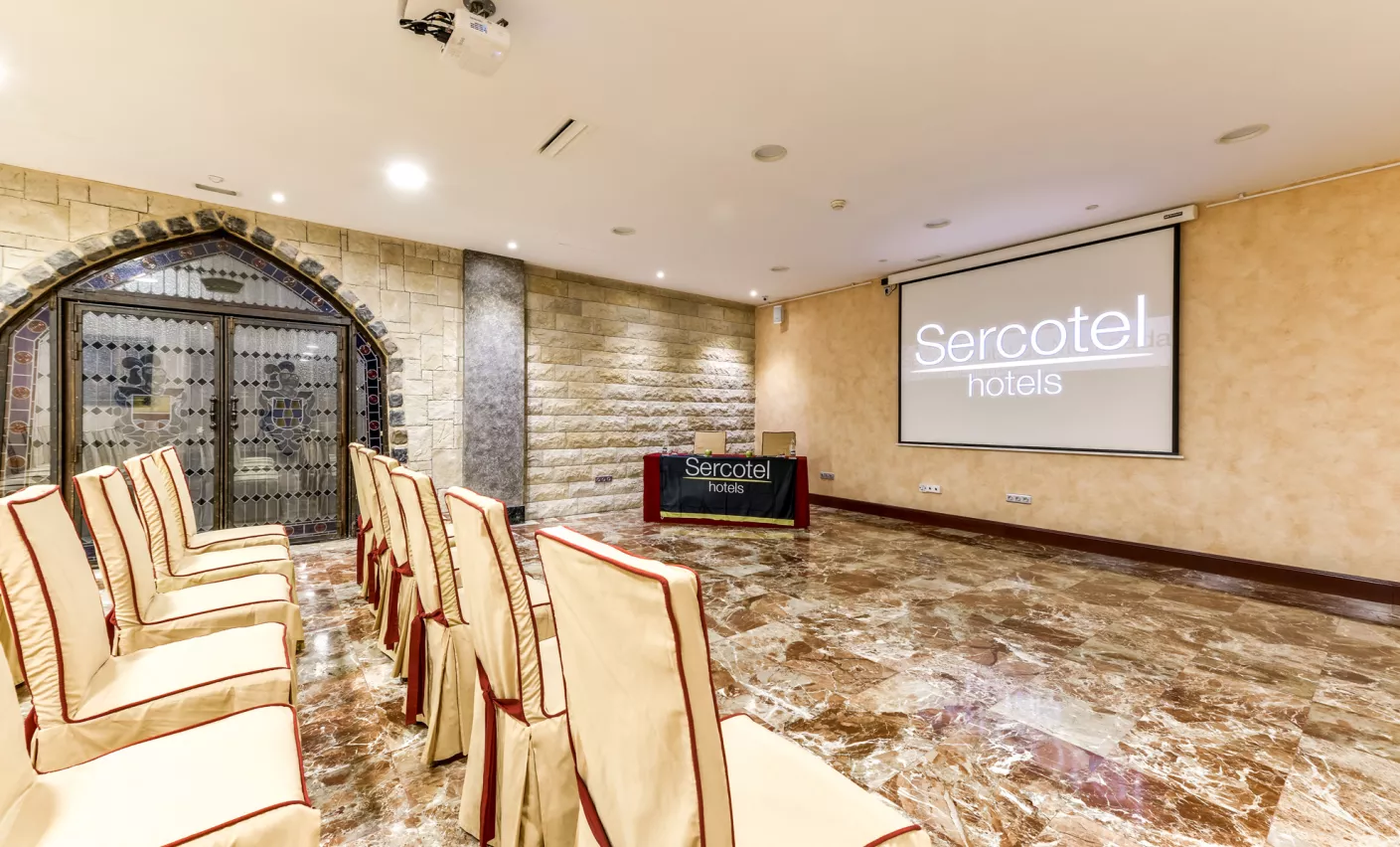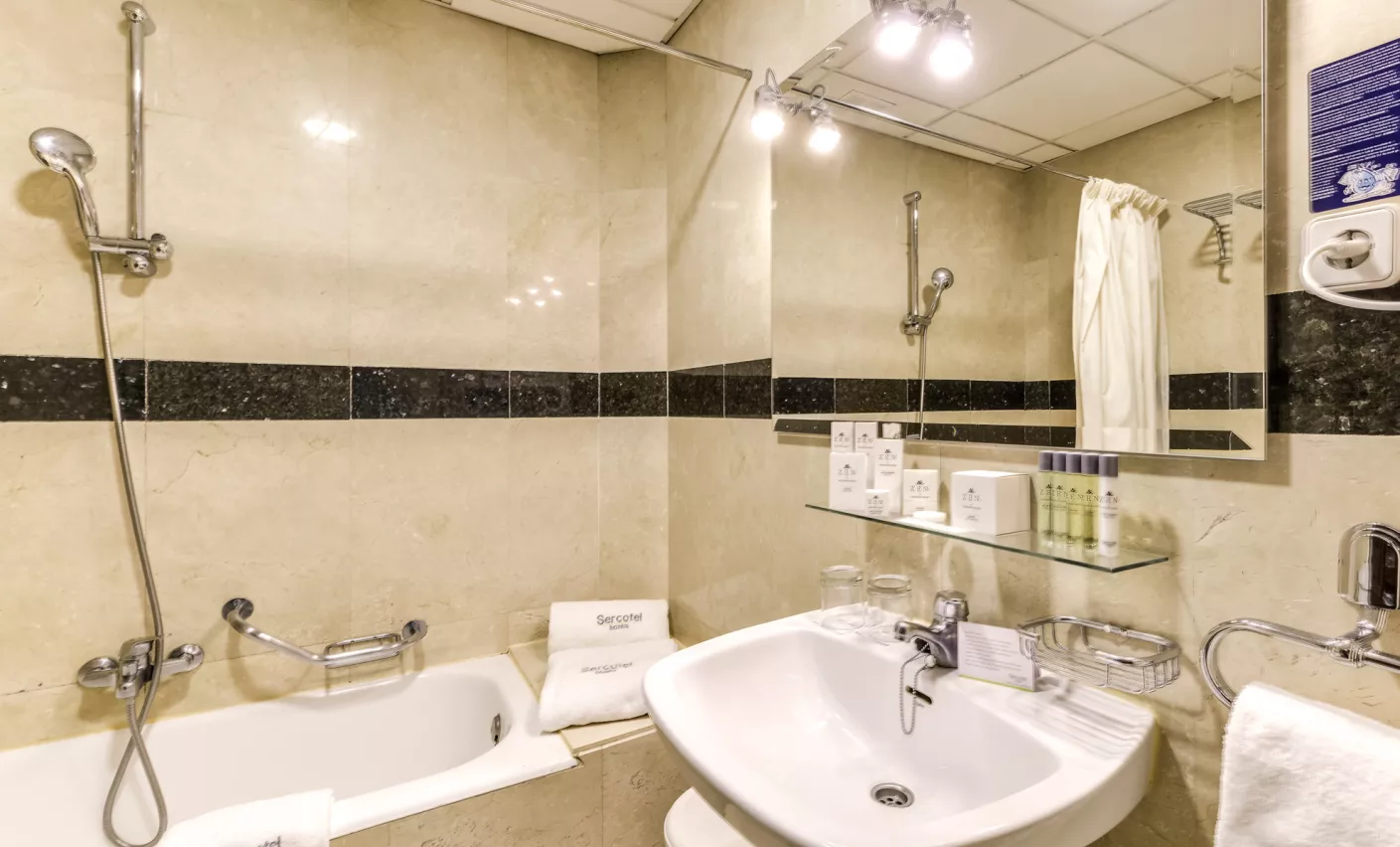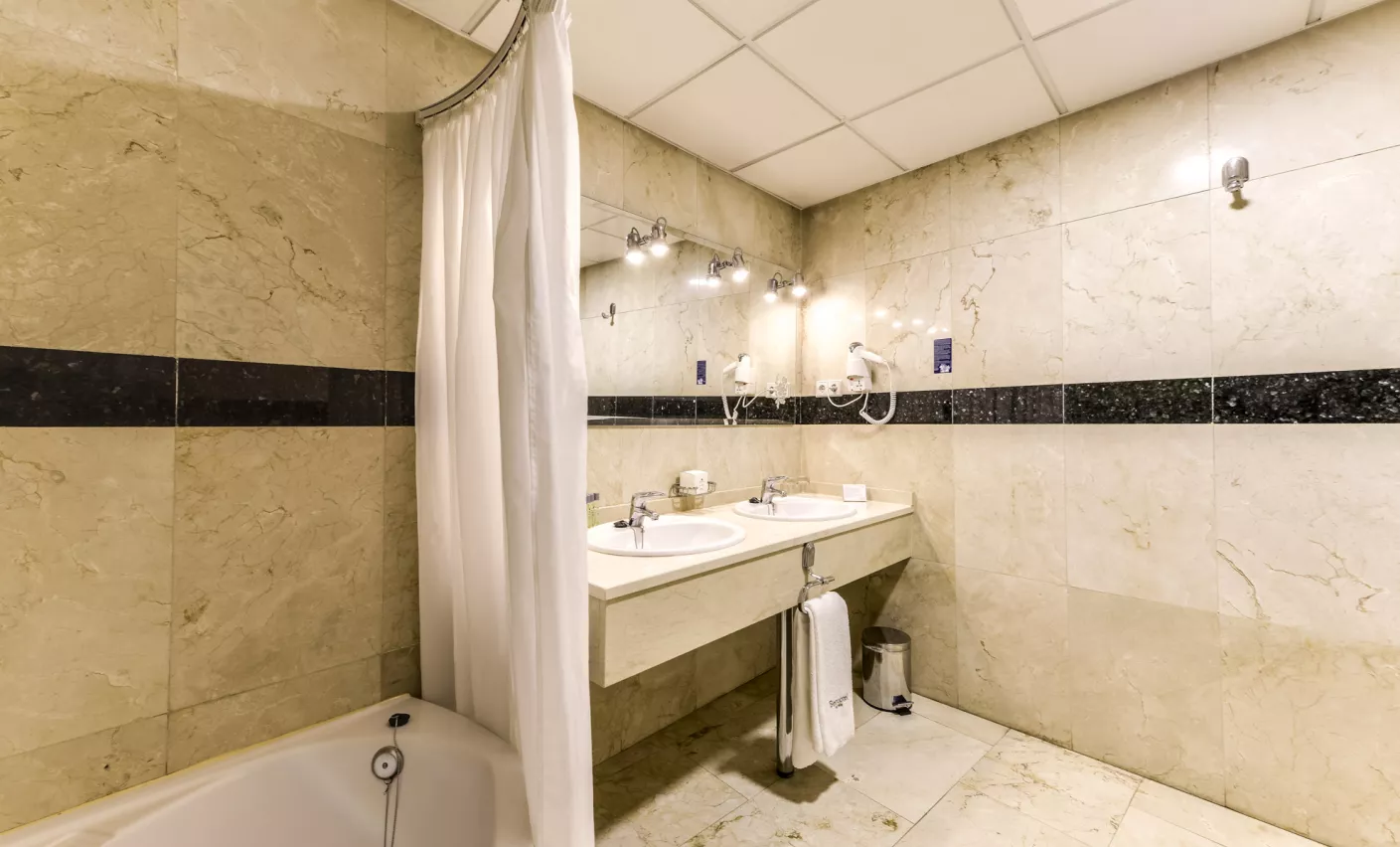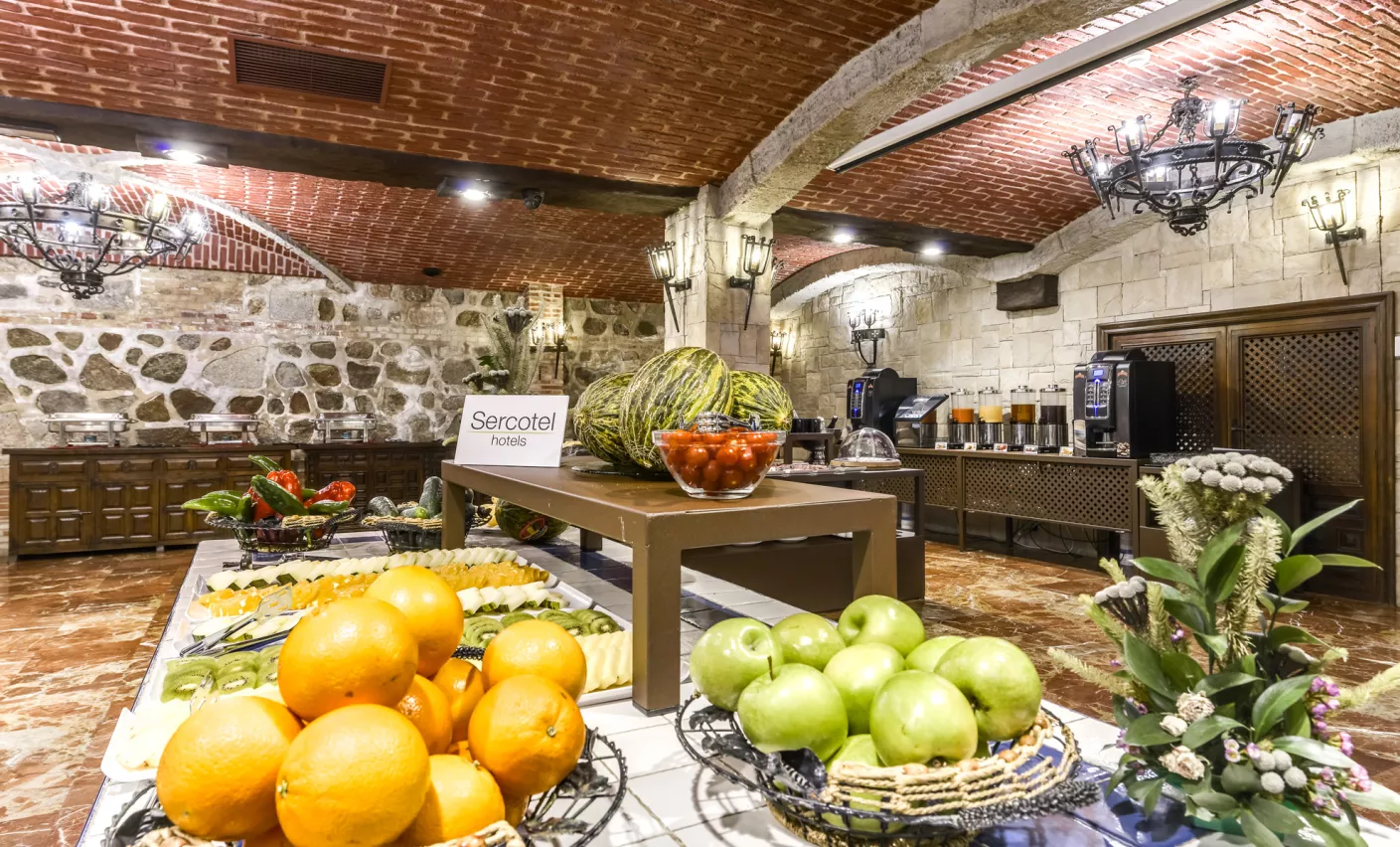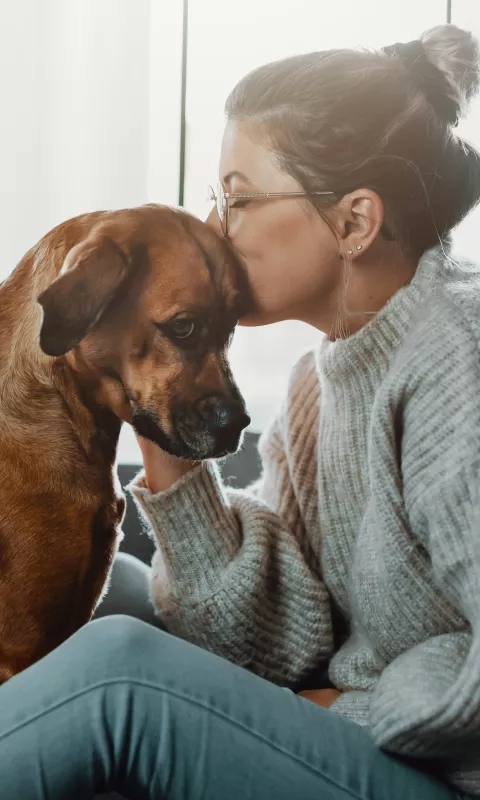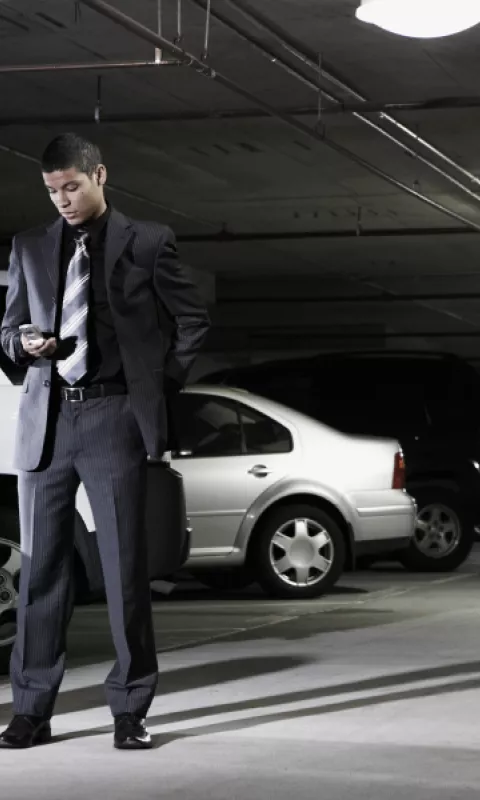 Parking
Do not worry about your car. For a small supplement you can park in a car park that we have arranged a few meters from the hotel.
Key features
Enjoy the best attention and amenities in the wide range of services at the Sercotel Alfonso VI. We want your stay to be unforgettable. For this reason, we put at your disposal all the equipment and facilities you need to enjoy a true rest and relaxation experience in the old town of Toledo.
Meeting rooms
FACILITIES
Flexible spaces in the best locations.
PEOPLE
Tailor each space to the needs of your event.
SQUARE METRES
Rooms for holding your social event, convention or meeting in.
Frequently Asked Questions
What are the check-in and check-out times at the Alfonso VI?
You can check in from 14:00 and you must check out by 12:00.
Is it possible to check in early or check out late at the Alfonso VI?
Early check-in and late check-out services are available to enable you to get the most out of your stay. Both services are subject to availability and may entail an additional cost. The cost is €15 until 2:00 p.m. and €22 until 4:00 p.m. We do not have an Early Check-in service.
Does the Alfonso VI provide Wi-Fi? Is it free of charge?
Yes, there's free Wi-Fi access throughout the hotel. Log on and browse.
Does the Alfonso VI provide parking facilities?
Yes, the hotel has a car park that costs €15 per day. You can only book a parking space from the reception team when you arrive at the hotel.
Can I stay at the Alfonso VI with my pet?
Yes, you can bring your pet with you under two conditions:
• Maximum weight 10 kilograms.
• A maximum supplement of €20 per day will be charged.

Remember that the service is subject to availability and you must book in advance.
Does the Alfonso VI provide cots for babies?
Of course. If you need a cot, just ask for one when you make your booking or ask the reception team. The cots entail no additional cost.
What kind of breakfast is served at the Alfonso VI? When is breakfast served?
We offer buffet breakfst at a cost of €14 per adult and €9 per child. It's served Monday through Friday from 7:30 a.m. to 10:30 a.m. and Saturdays and Sundays from 8:00 a.m. to 11:00 a.m.
Are there fridges and/or minibars in the rooms at the Alfonso VI?
Yes, all the rooms have a minibar.
Does the Sercotel Alfonso VI provide a laundry service?
Yes, we provide a laundry service.
Does the Sercotel Alfonso VI provide Room Service? At what times?
Yes, we offer Room Service service. Hours are Sunday through Thursday from 7:00 p.m. to 11:30 p.m.