Oviedo, Spain
Sercotel Ciudad De Oviedo
Search your hotel or destination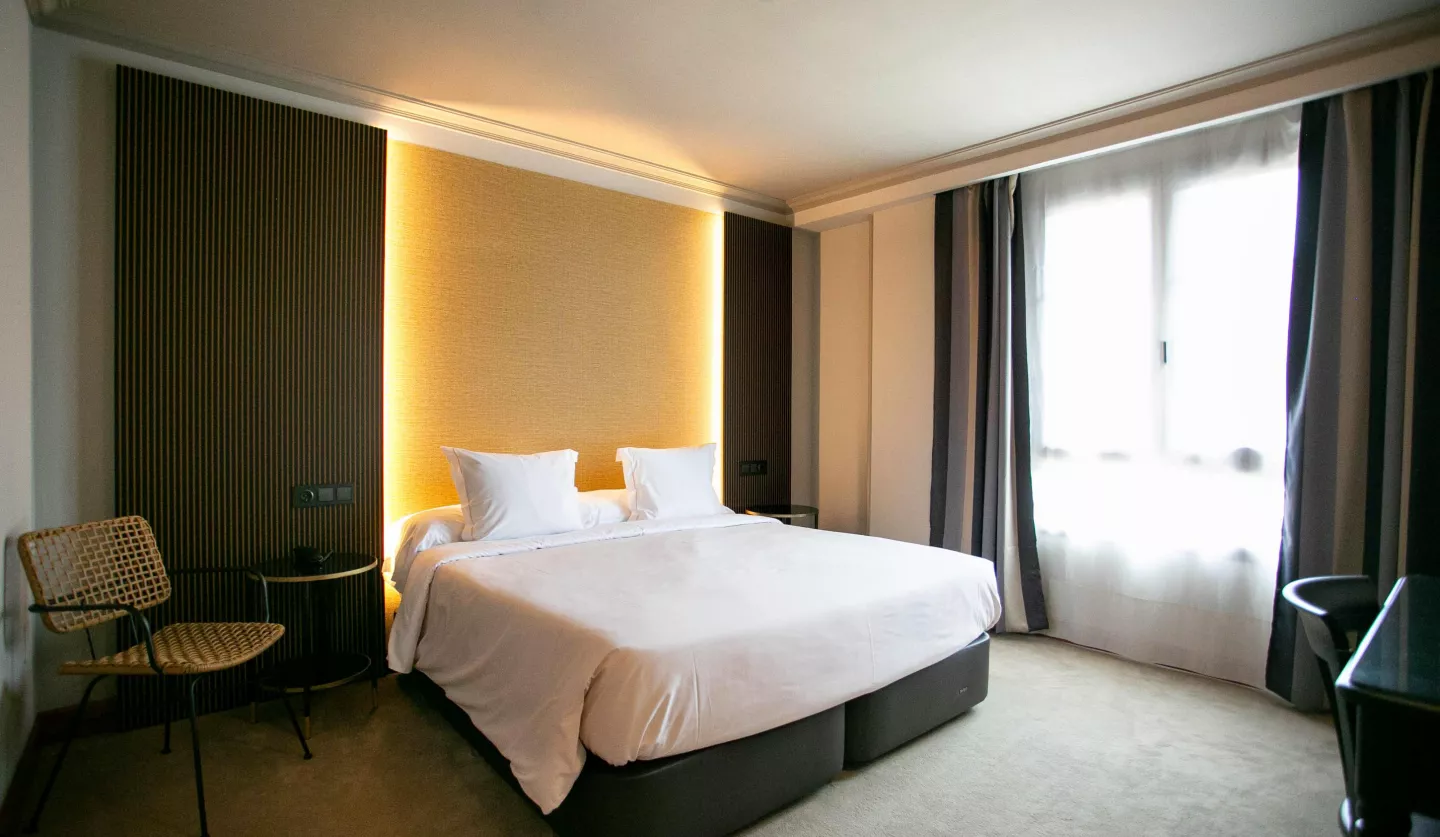 Here begins the Primitive Way of St. James
Our Sercotel Ciudad de Oviedo is not only located a few metres from the old town of one of the most elegant and beautiful cities in Spain, but it is also next to the beginning of one of the most famous pilgrimages in the world: the Primitive Way of St. James. 
It goes without saying, because staying at our 4-star hotel you will be just 5 minutes by car from the city's train station and half an hour from Asturias airport.  
Indeed, we want you to forget about driving once you have arrived. Park in our car park and if you go outside, resist temptation. You will find yourself in the legendary Gascona street, known for the many cider houses that are located there.  
Life outside and peace and quiet inside because at the Sercotel Ciudad de Oviedo, our priority is your rest. The proof? Each of our 51 rooms. They are spacious, with plenty of natural light and the kind of beds that won't take no for an answer: you'll put off waking up several times every morning.  
Want a trick to wake up on time? Two words: buffet breakfast. At the Ciudad de Oviedo hotel we start the day with a variety of types of fruit, different kinds of bread for toast, tasty cold meats and cheeses, some pastries and, of course, a steaming cup of freshly brewed coffee.  
 From here, the day is all yours. If you don't know where to start, ask at reception. We'll be happy to tell you about the beauty of our city, how imposing its cathedral is and we'll let you know which are our favourite cider bars.  
And yes, we are aware that, although you would love to be in Oviedo on holiday, the reason for your trip may well be work. If so, we will tell you that in our hotel we have several fully equipped rooms for holding events, meetings or business lunches.  
Furthermore, we are only a 10-minute walk from the Príncipe Felipe Auditorium, the main conference centre in Asturias. What more do you want?
Find your room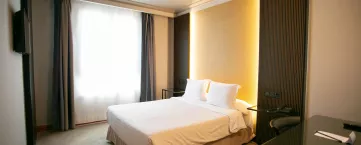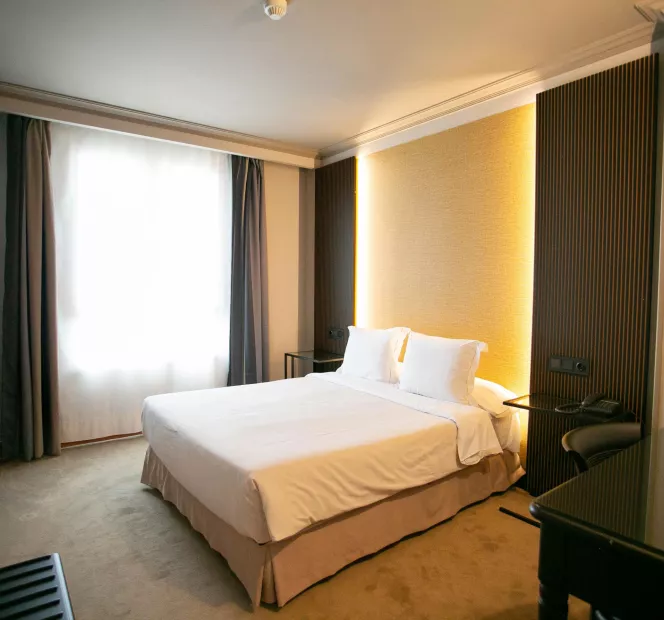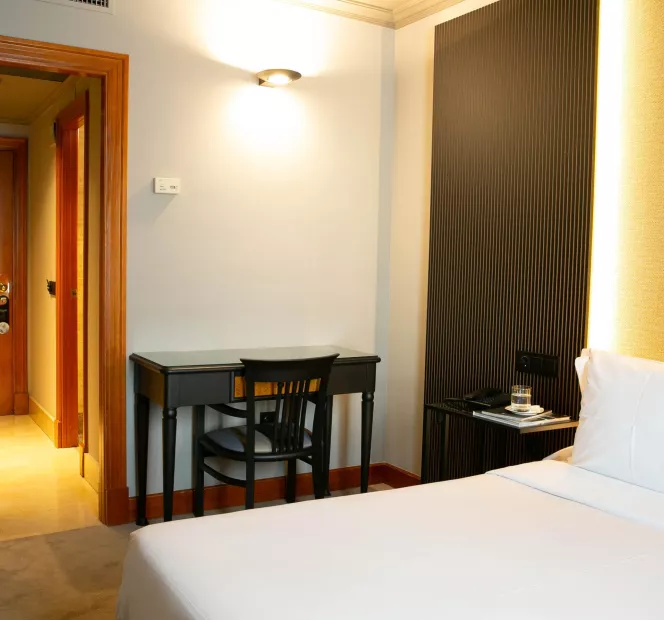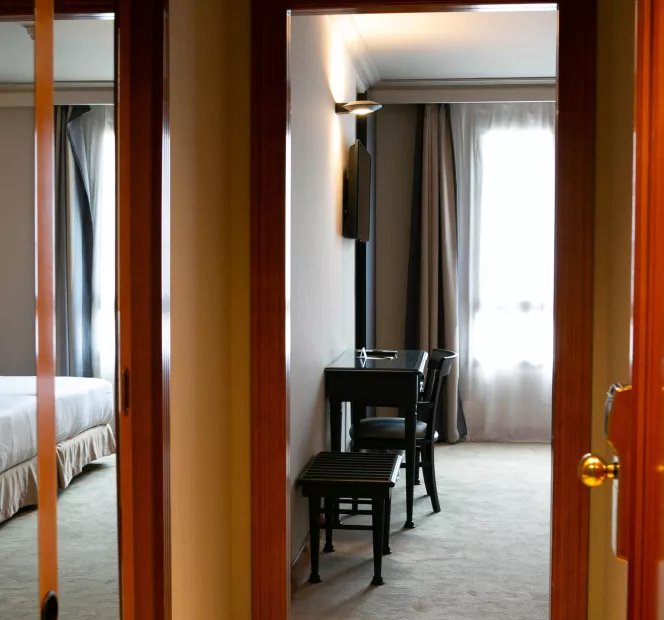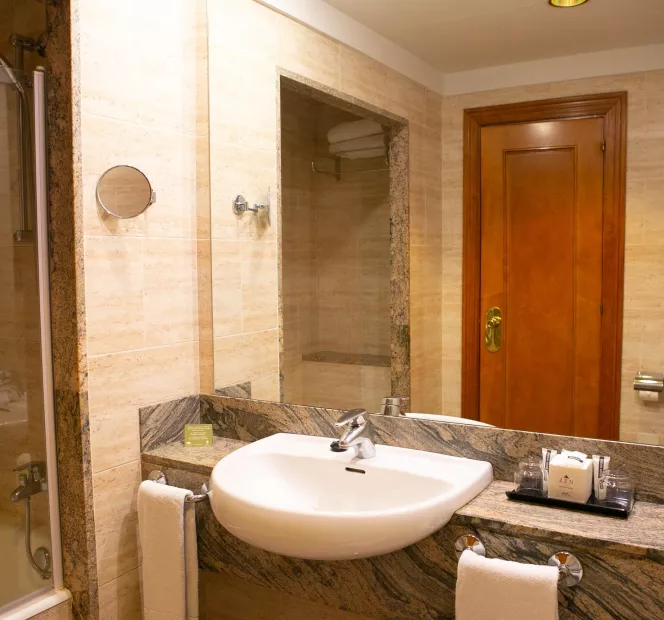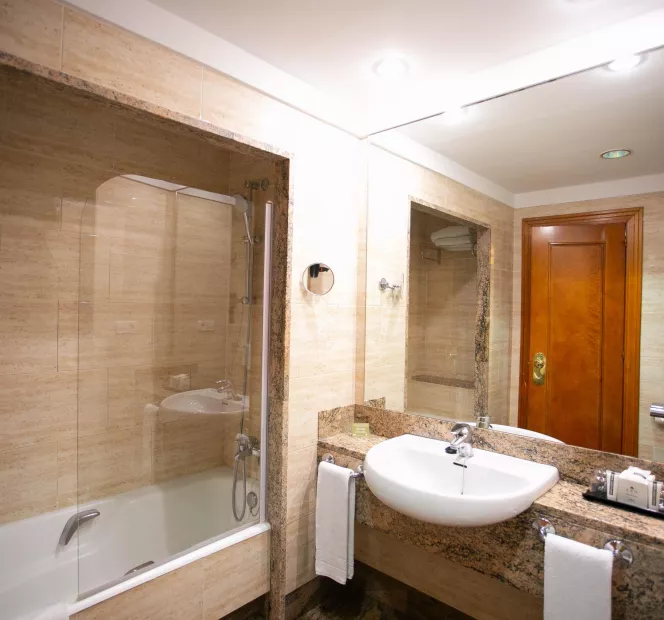 Classic Room
See that huge bed? It is 1.50 m long, cosy, with a firm mattress and soft pillows. It is also all yours. The double room is perfect for a couple's getaway. If you need a babysitting service, please call reception.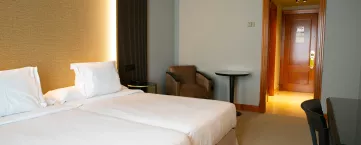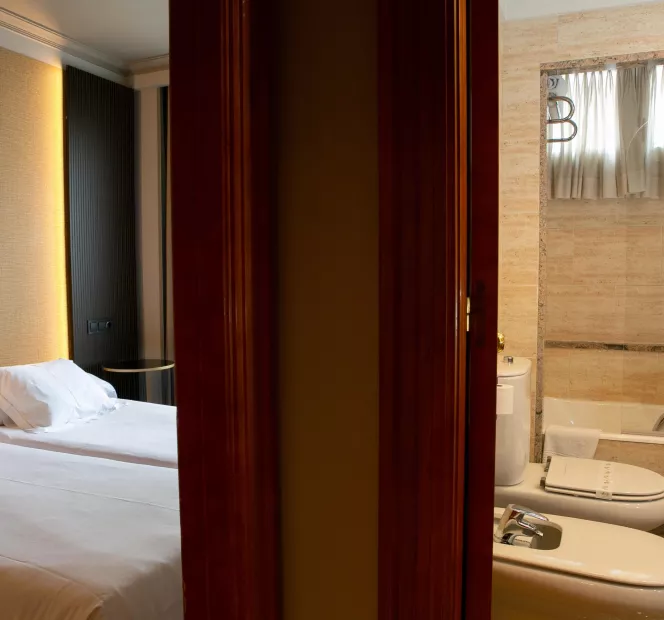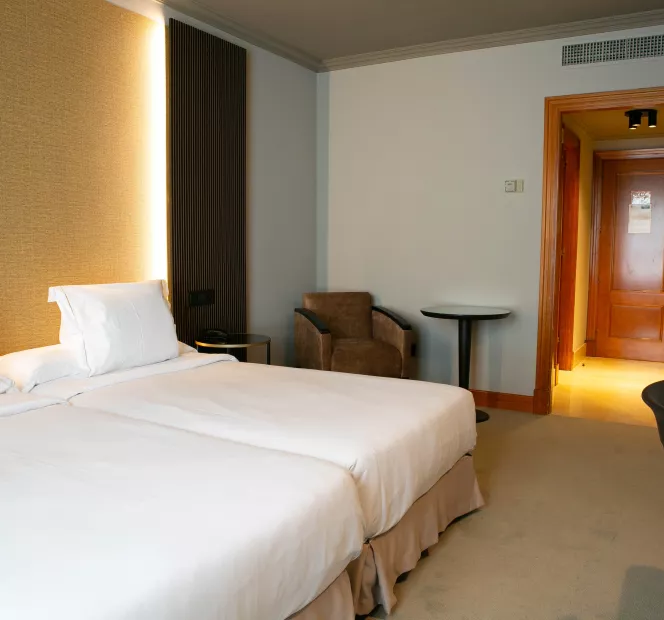 Classic Room
Large, exterior, with plenty of natural light and with two 1.05 m single beds. And yes, they are waiting for you to give you a good night's rest after a day of sightseeing in Oviedo or working in the city.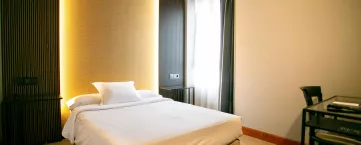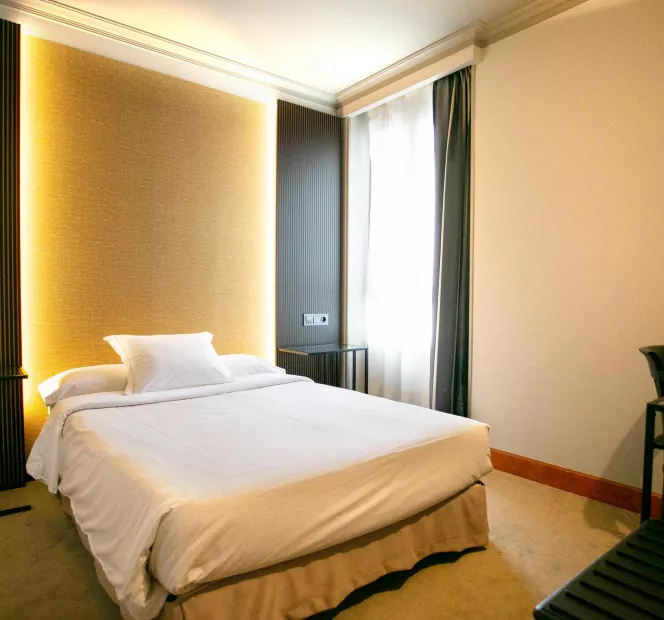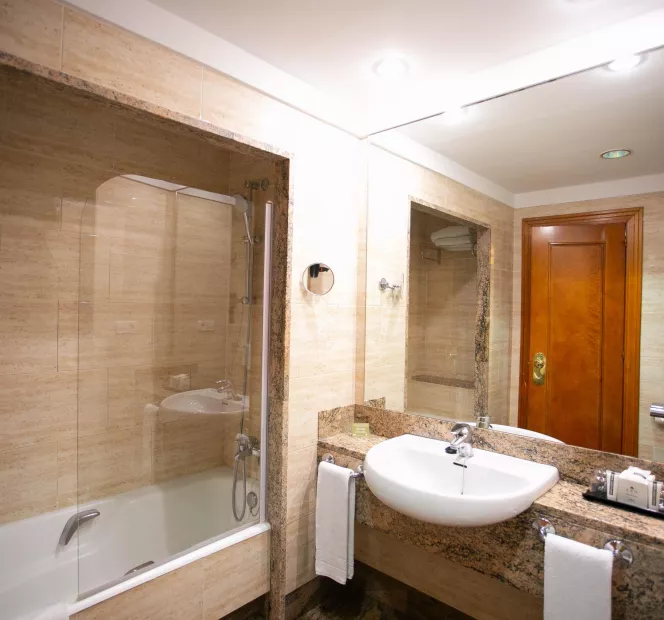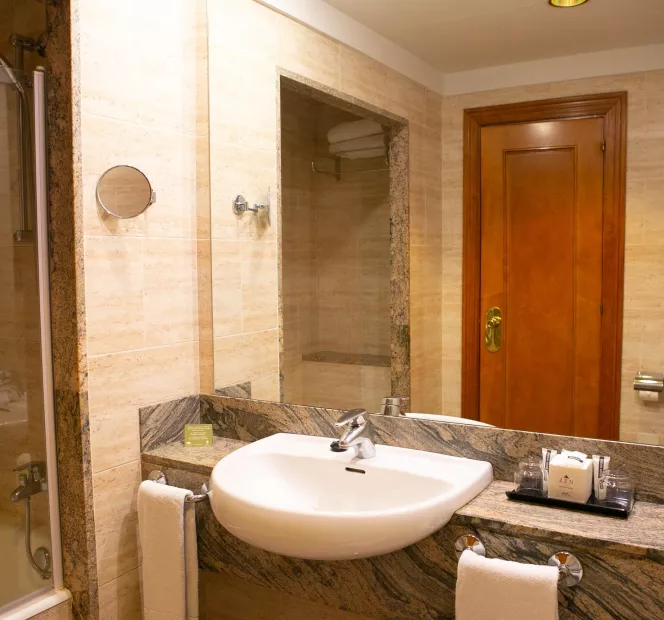 Classic Single Room
If you are preparing a solo trip to Oviedo, either for leisure or work, you will find the perfect rest in our single rooms. Don't spare any energy during the day, because our impressive bed will mean you will fully recharge your batteries.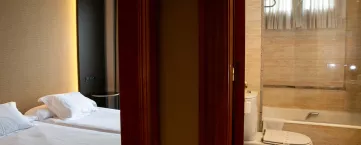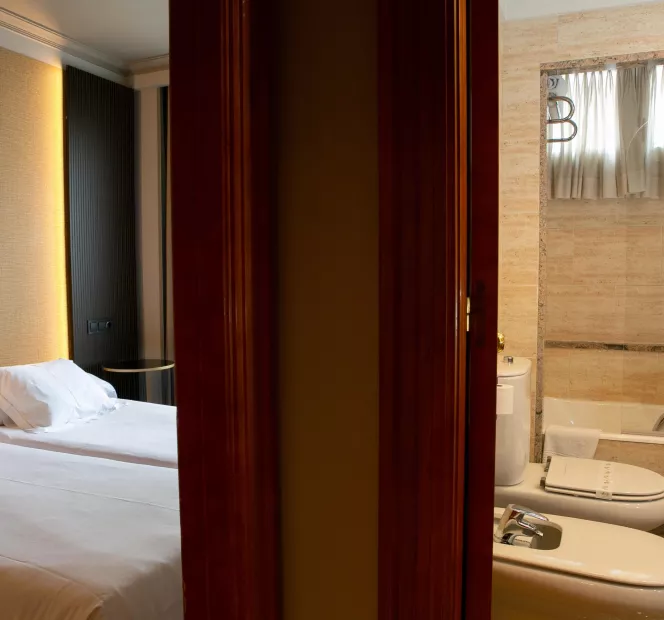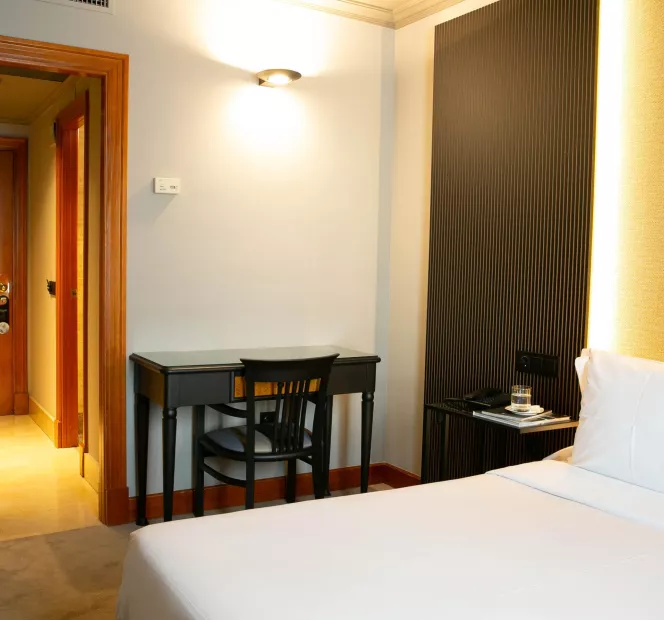 Family Room
The perfect room to make your family getaway a success. The room is spacious, with a large double bed, with the possibility of adding up to two extra beds, two full bathrooms and babysitter service on request.
Complies with Local/State/Federal fire laws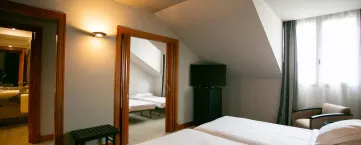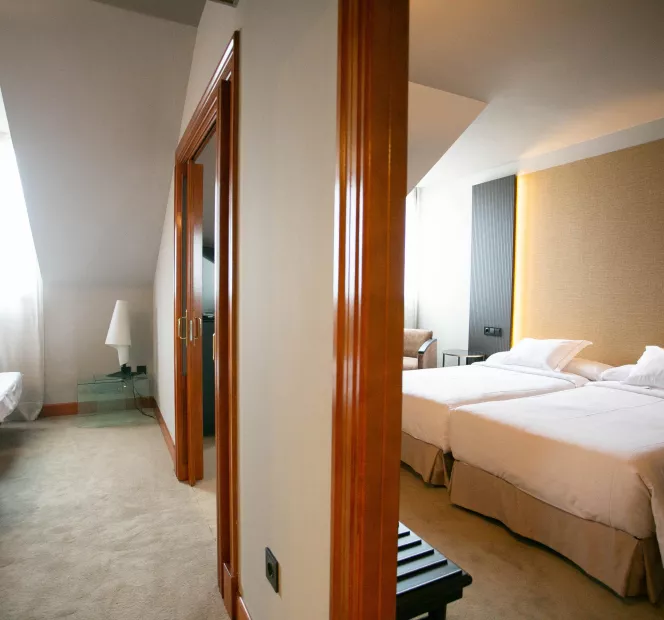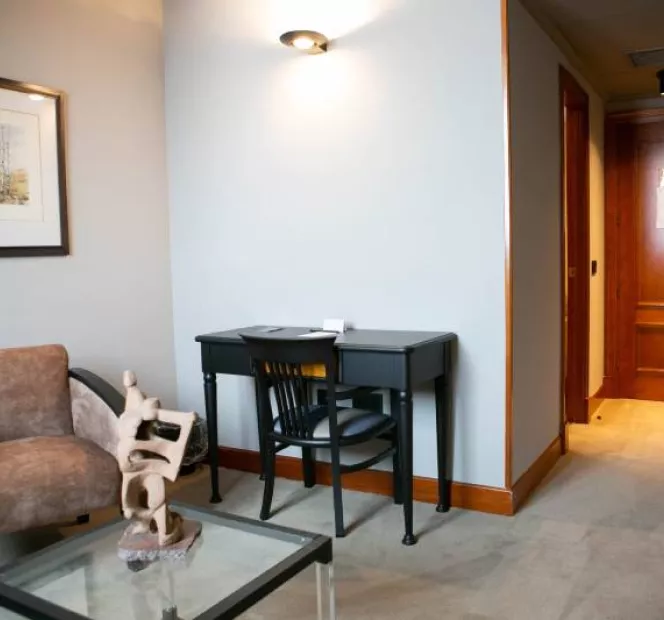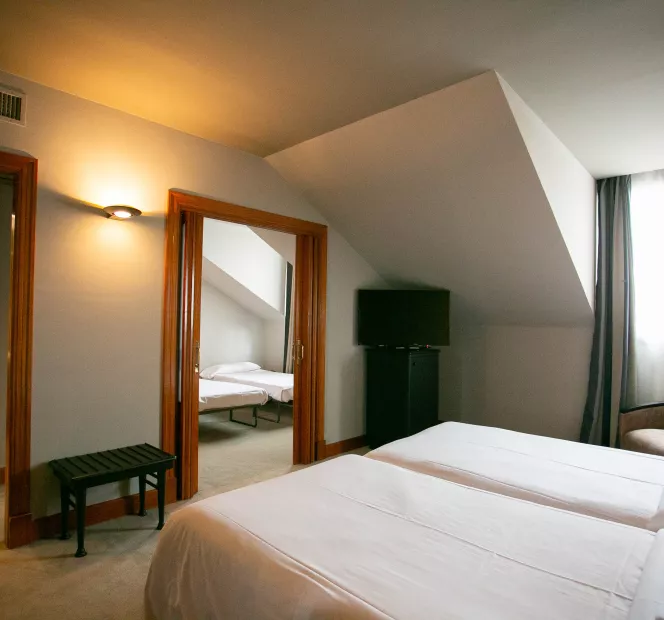 Junior Suite
If you want to experience Oviedo with all kinds of luxuries, our Junior Suite is made for you. Spacious, bright, modern, with an office and capacity to include an extra bed. It has everything to rest and work in Oviedo.
Complies with Local/State/Federal fire laws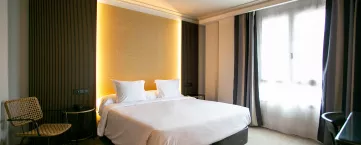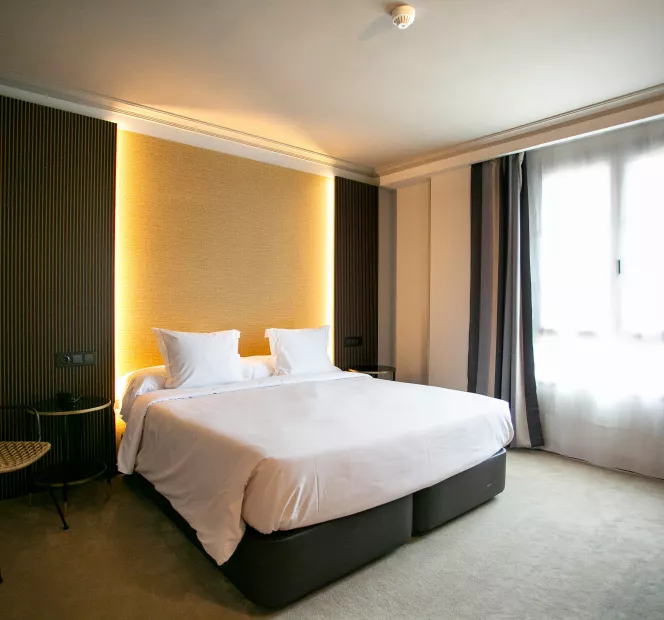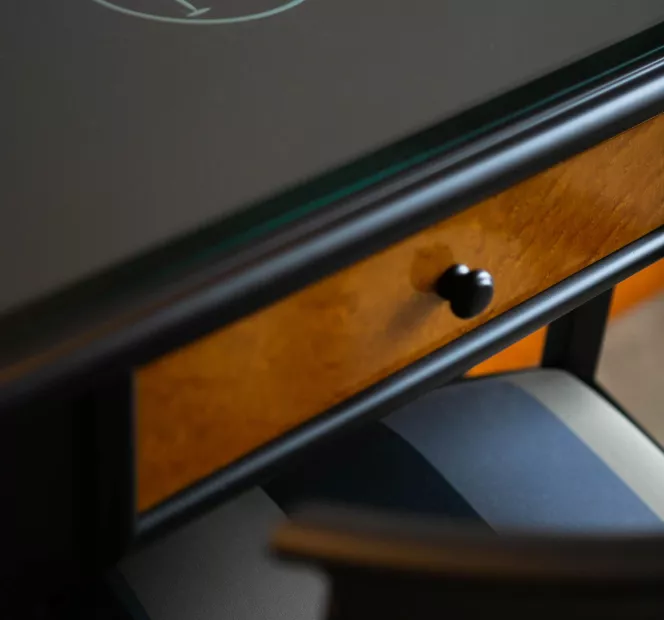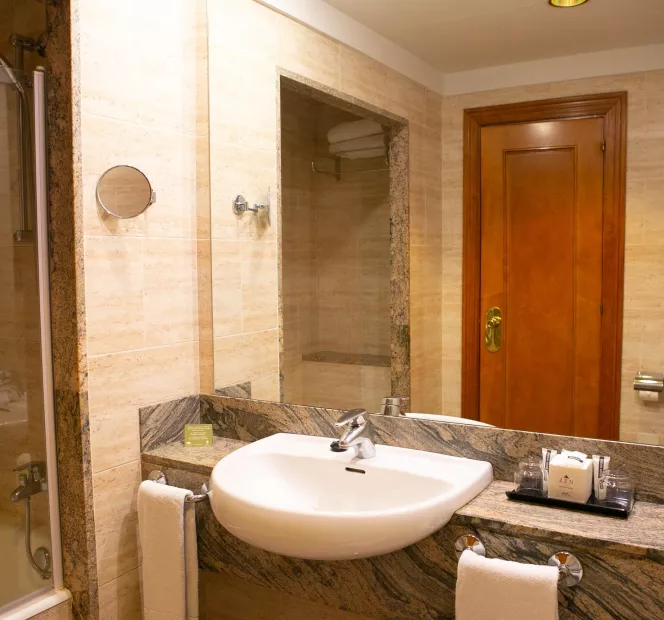 Superior Room
Without a doubt, the Queen Size bed is the jewel in the crown of the Superior Double room. You will want to stay and live there. Especially when you open the curtains, see the view and the room is filled with natural light.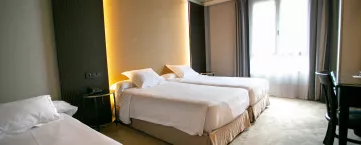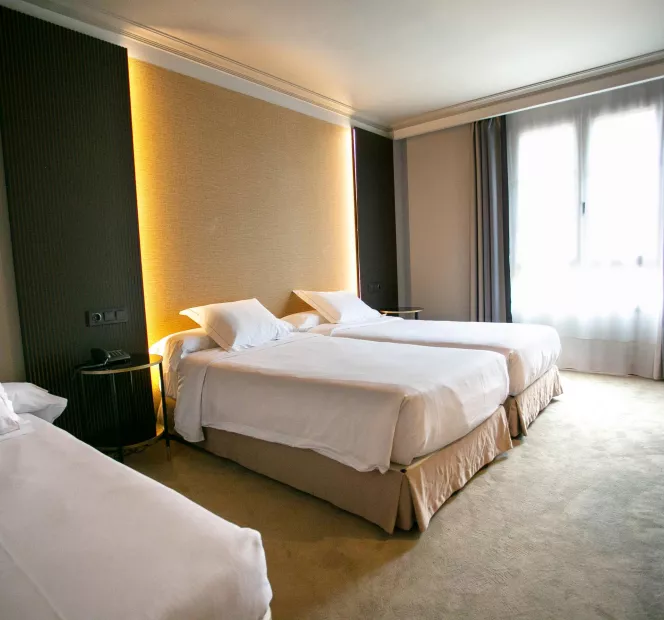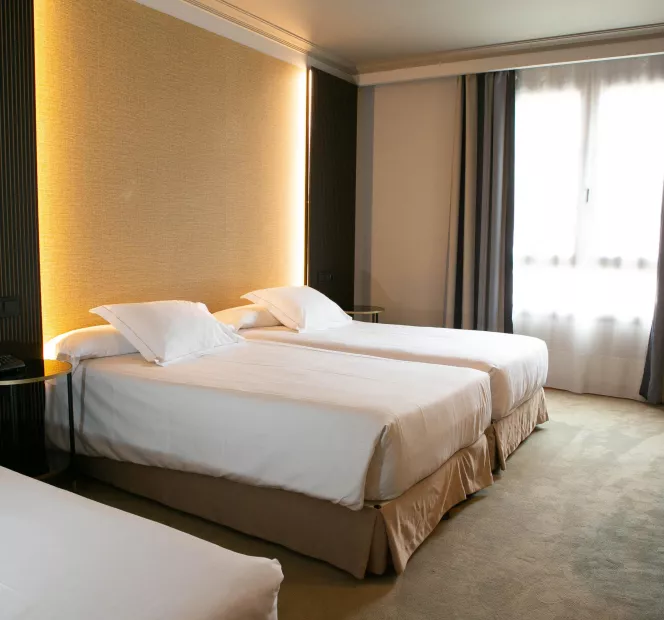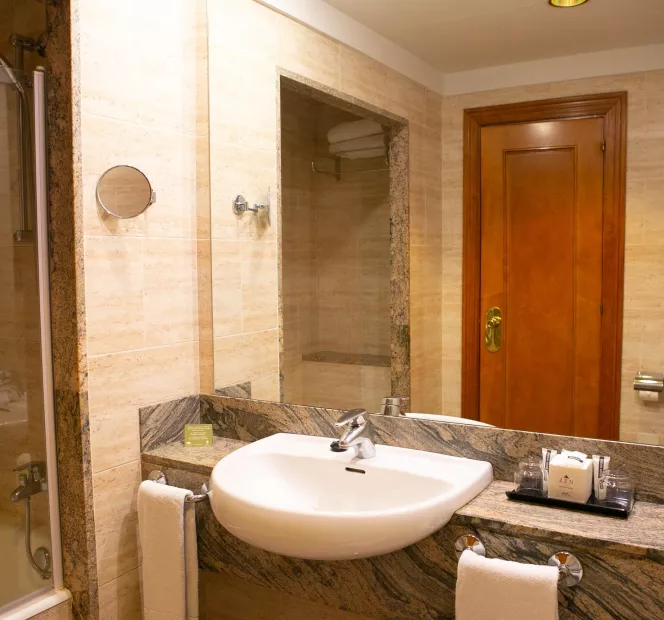 Triple Room
Oviedo is one of those places that are so beautiful and vibrant that you can't wait to share it with the whole world. For that, we have our double rooms with extra bed. Ideal for a trip with friends or with the little one in the house.
Complies with Local/State/Federal fire laws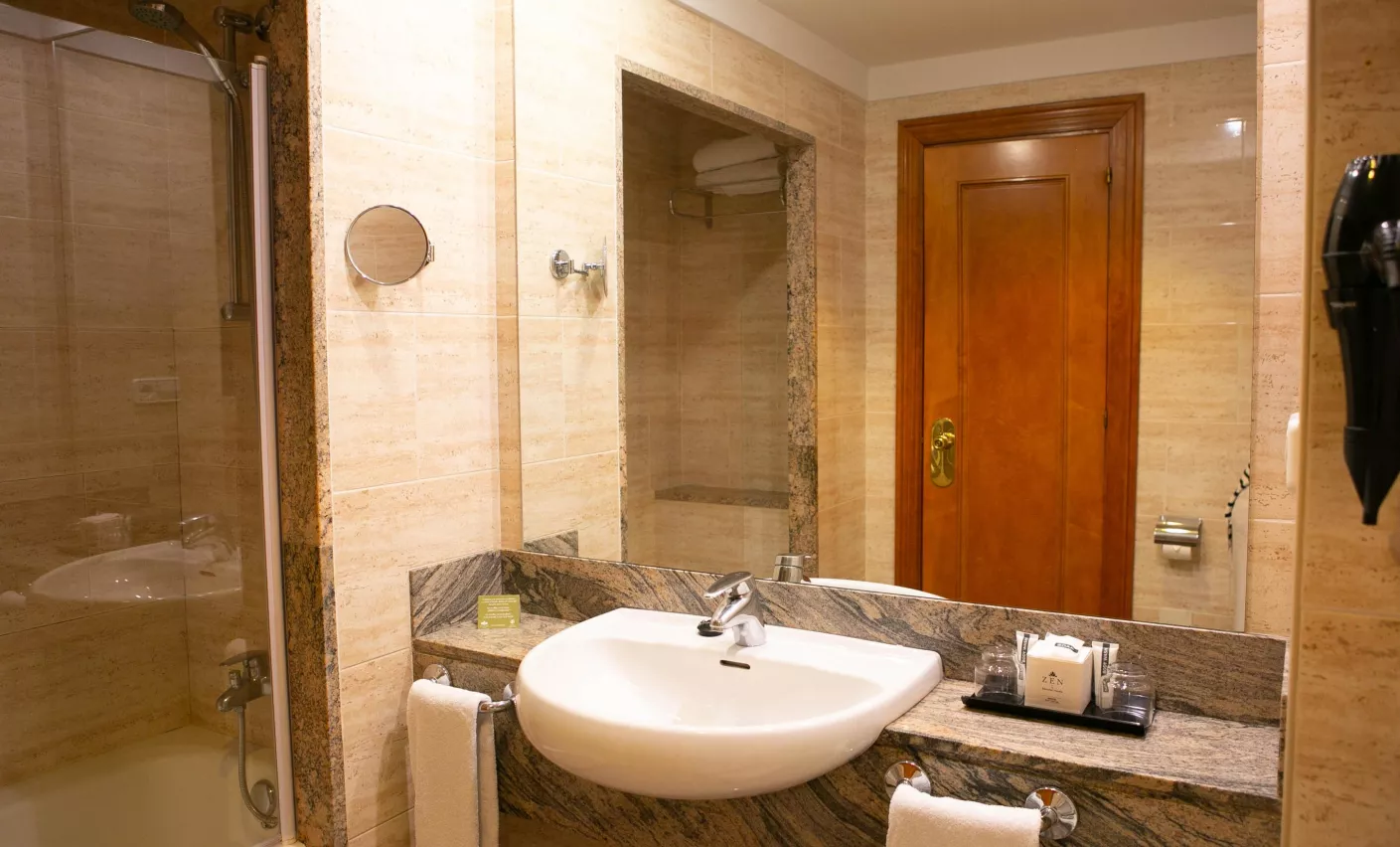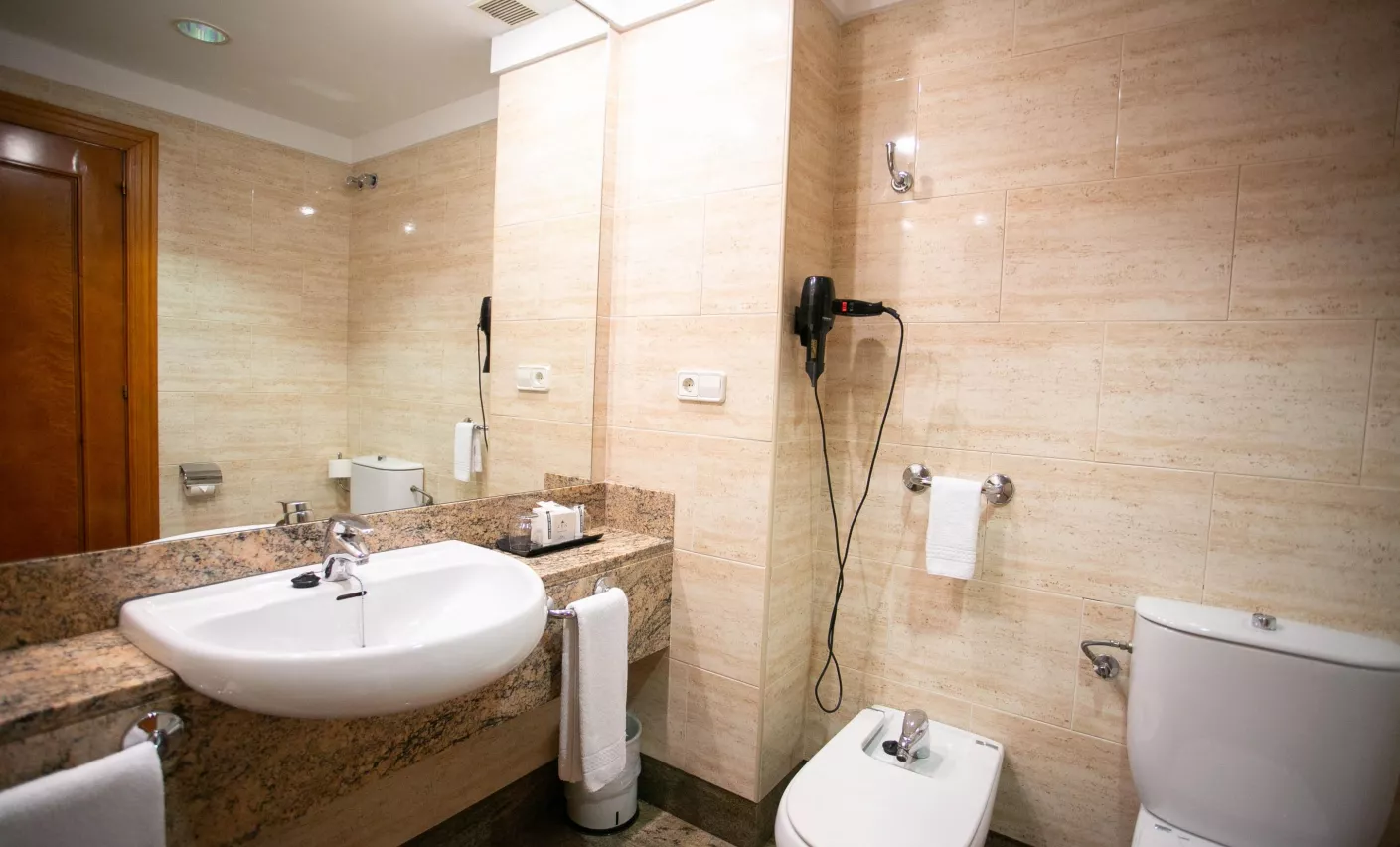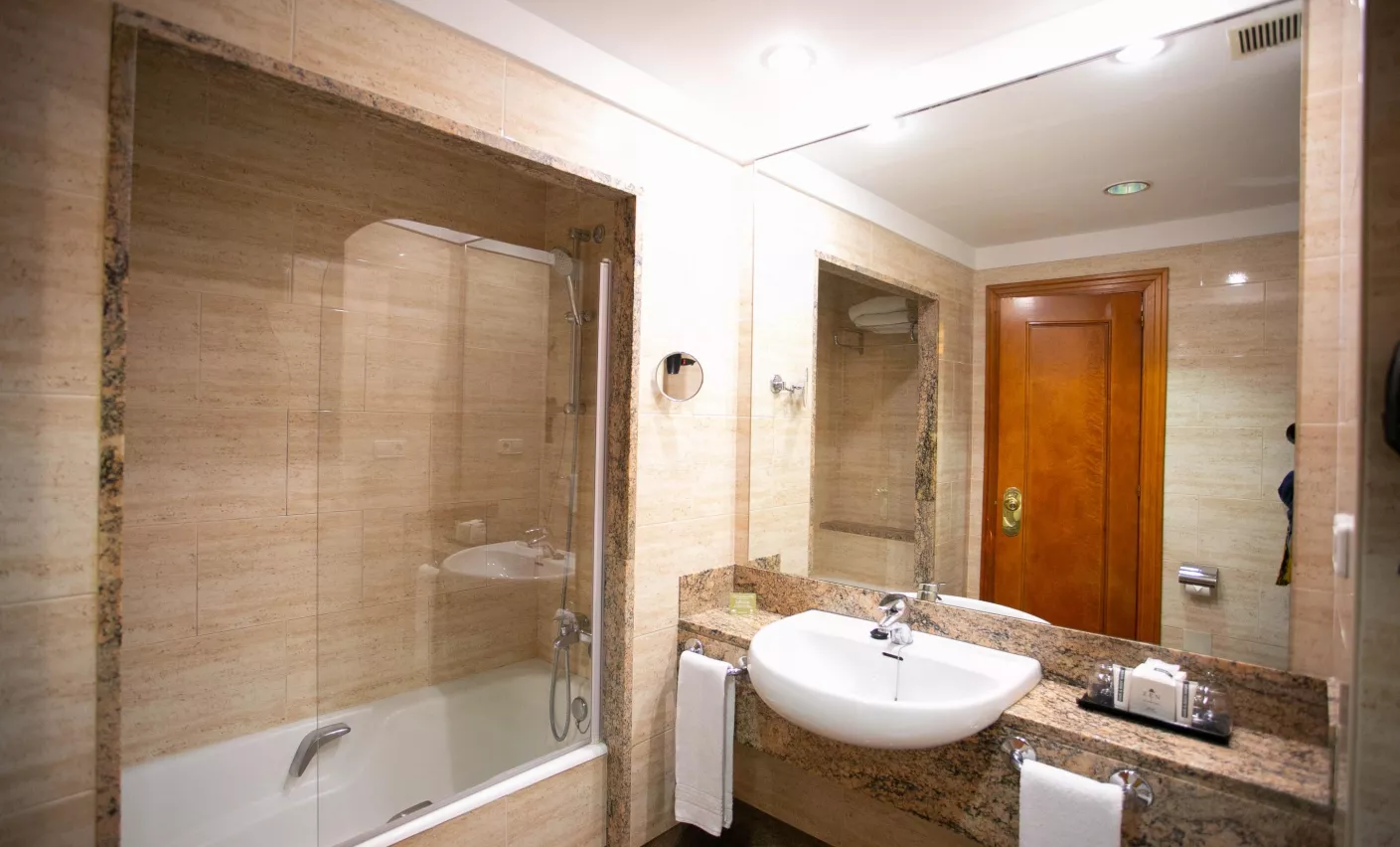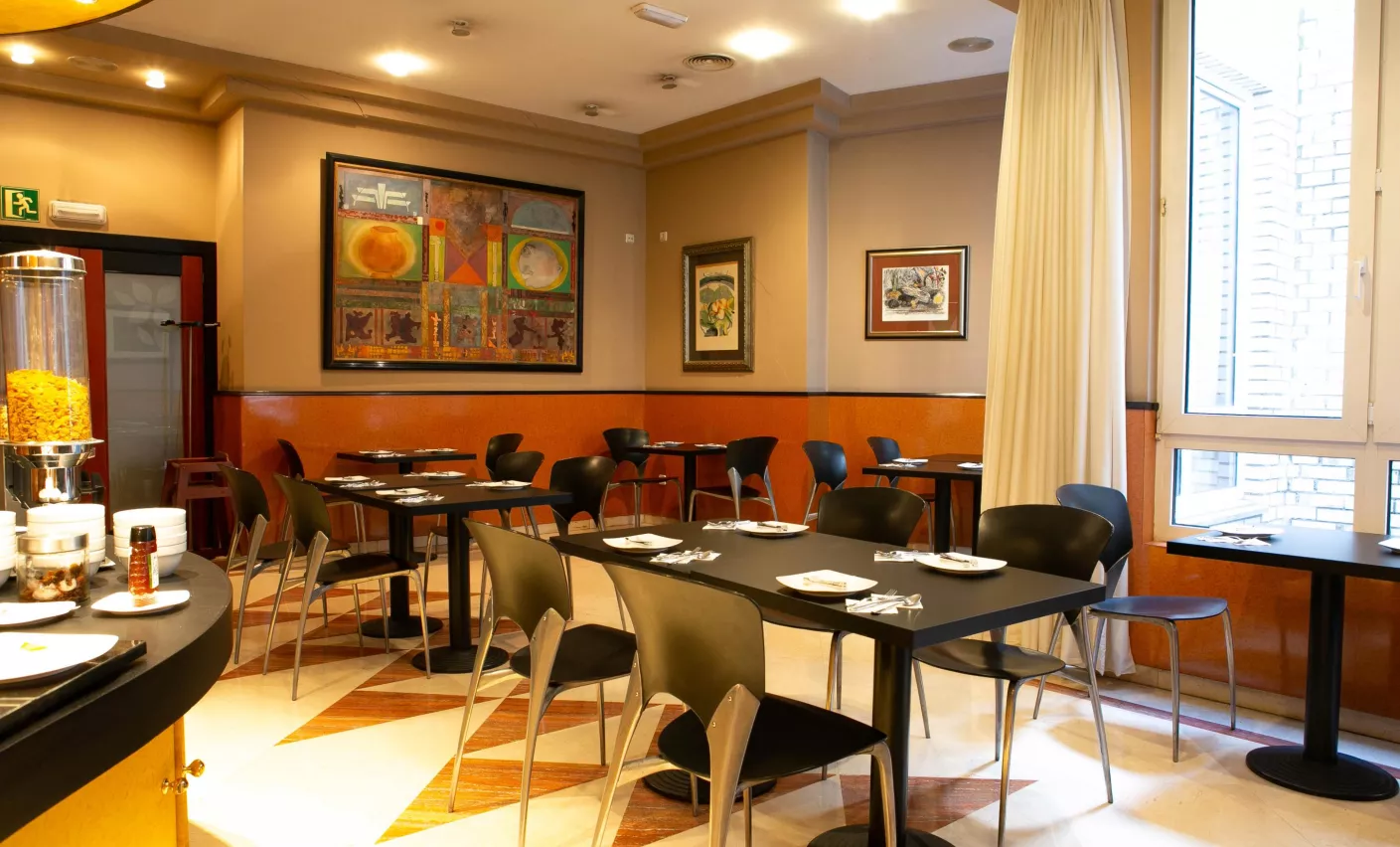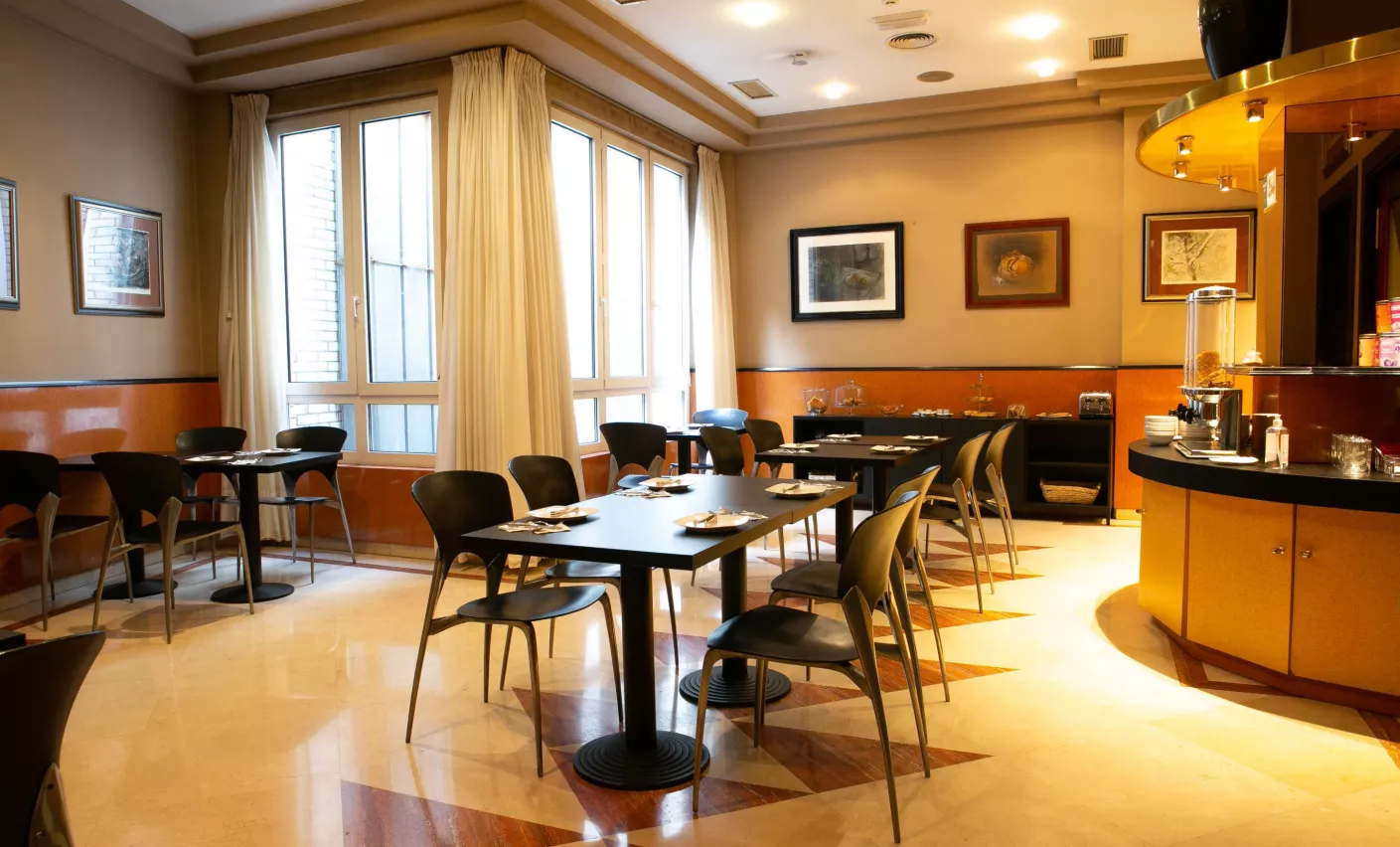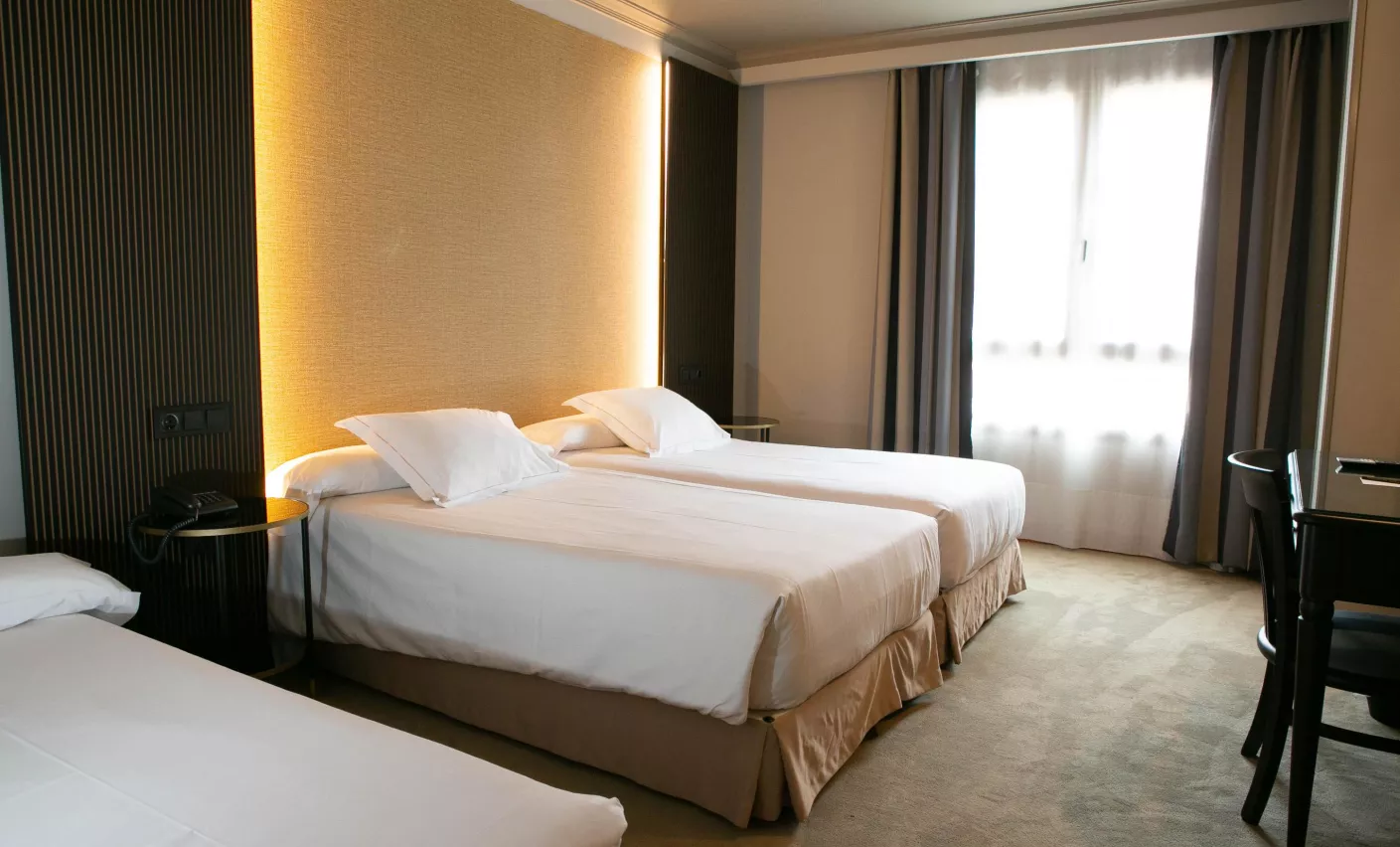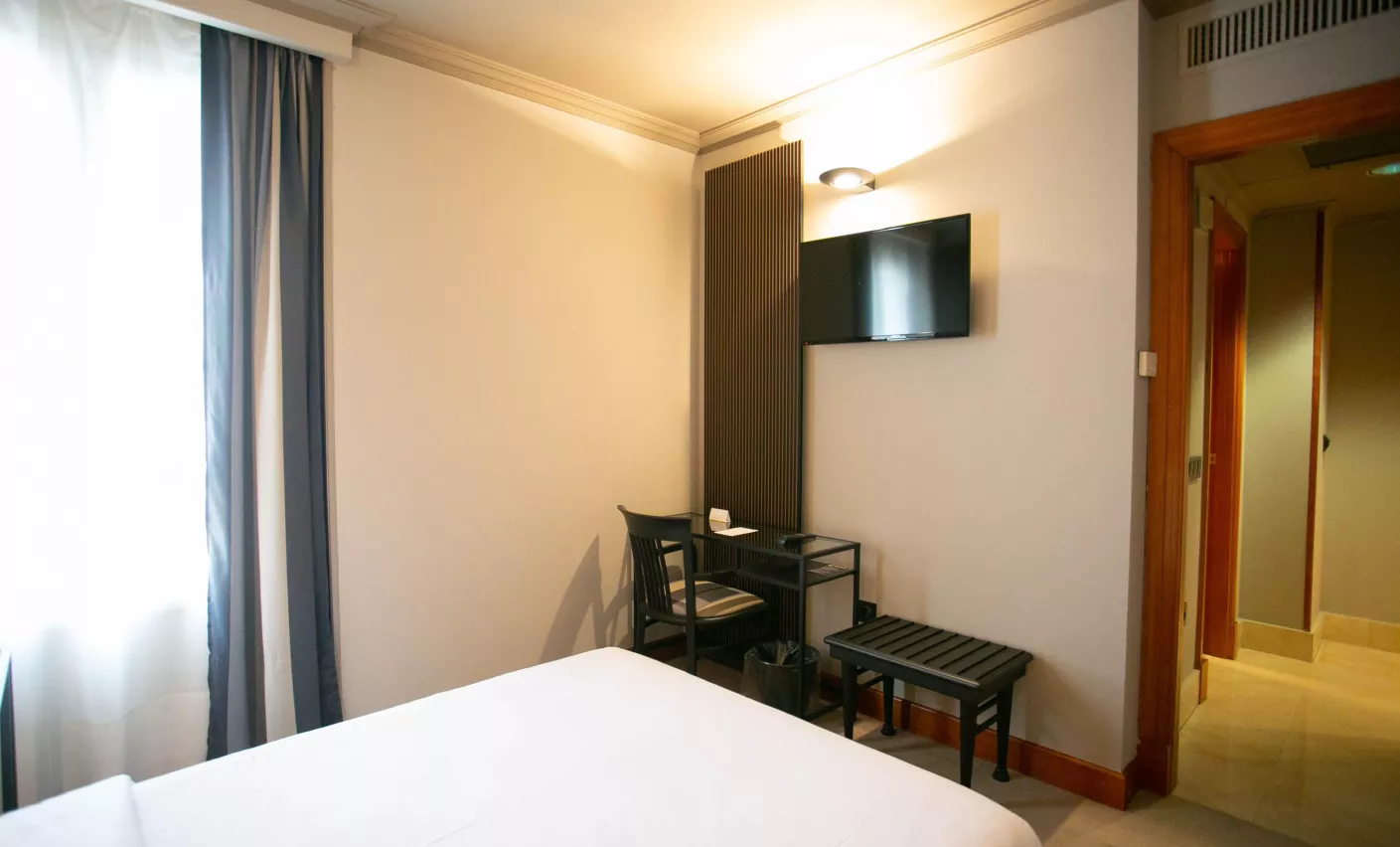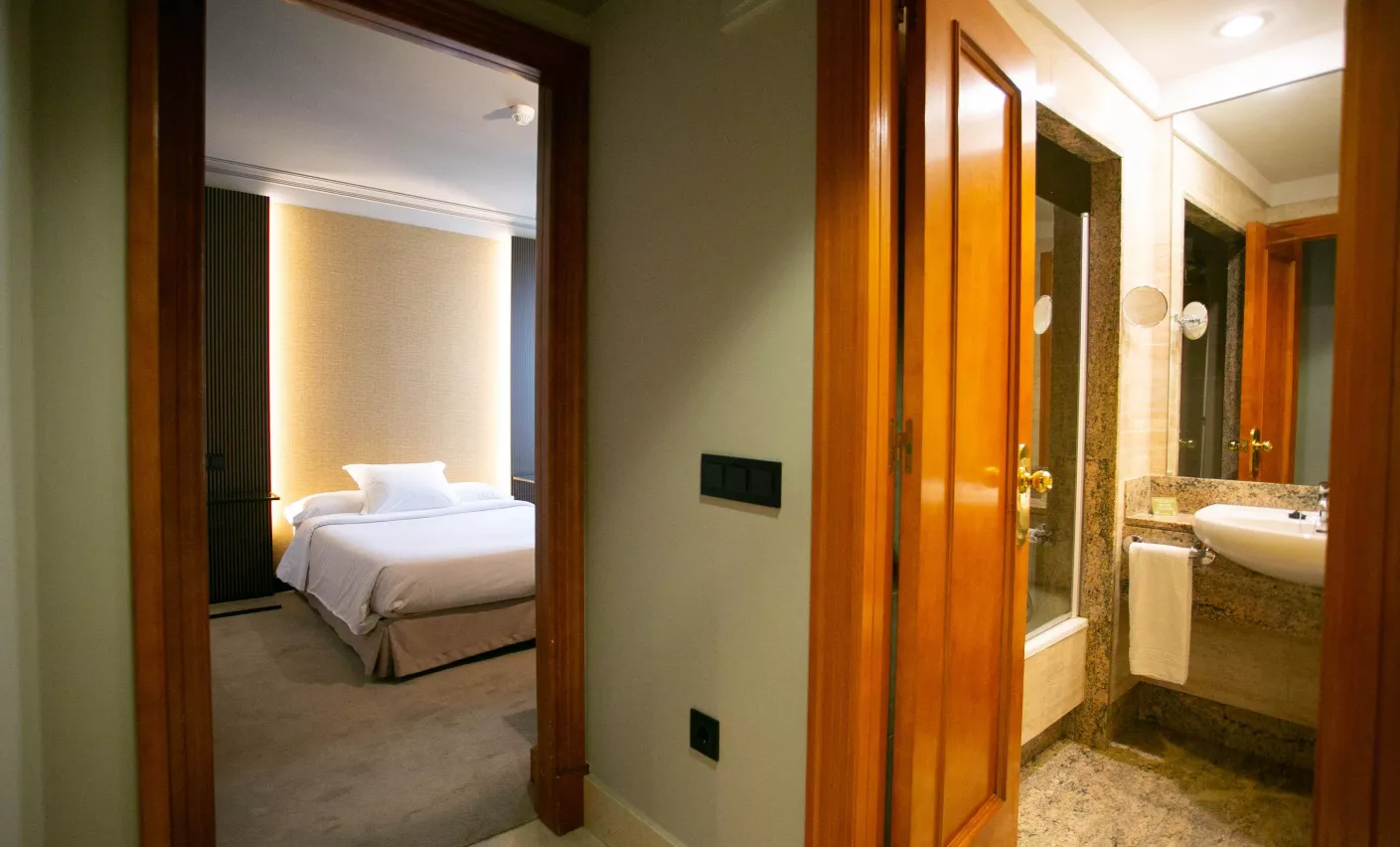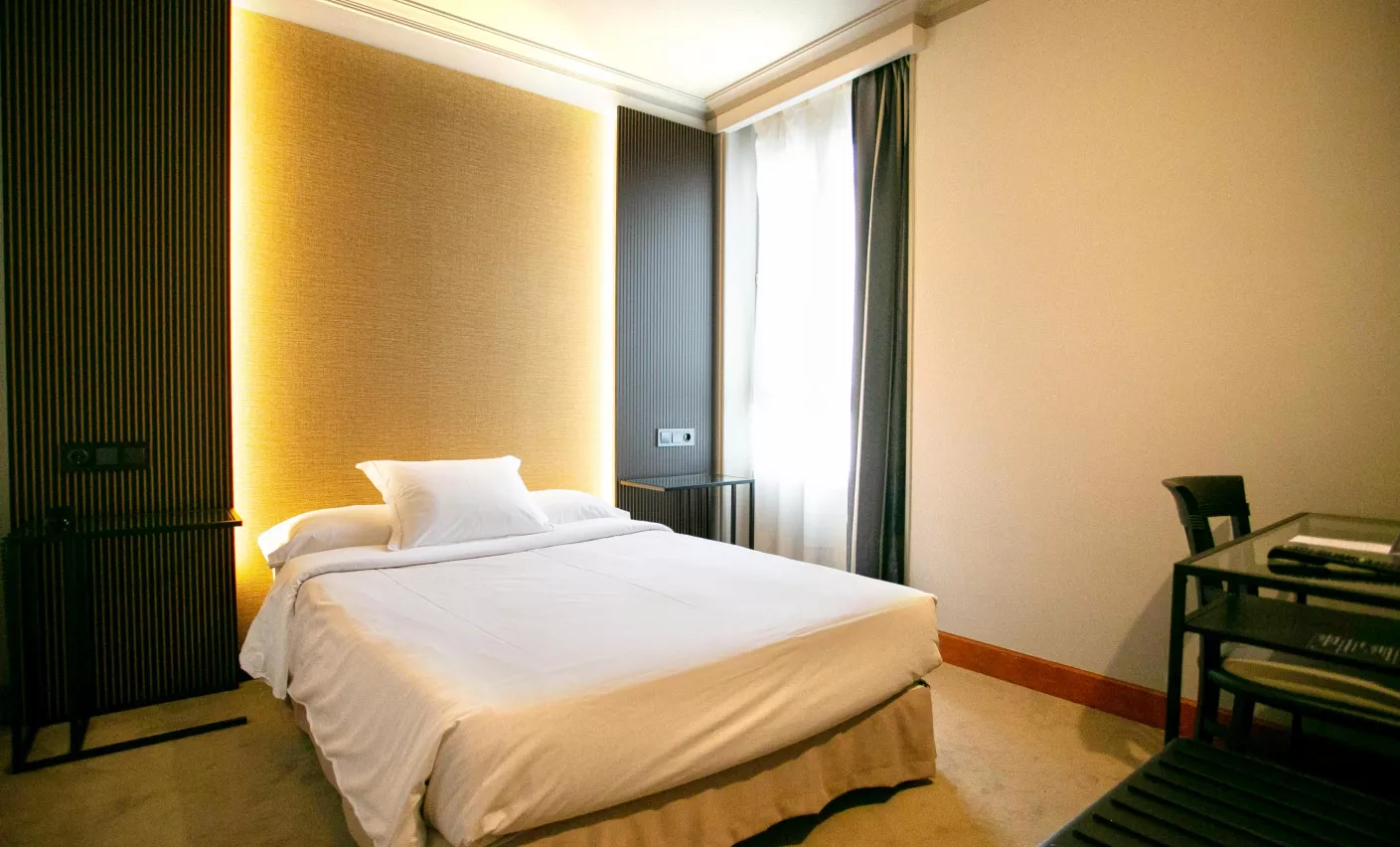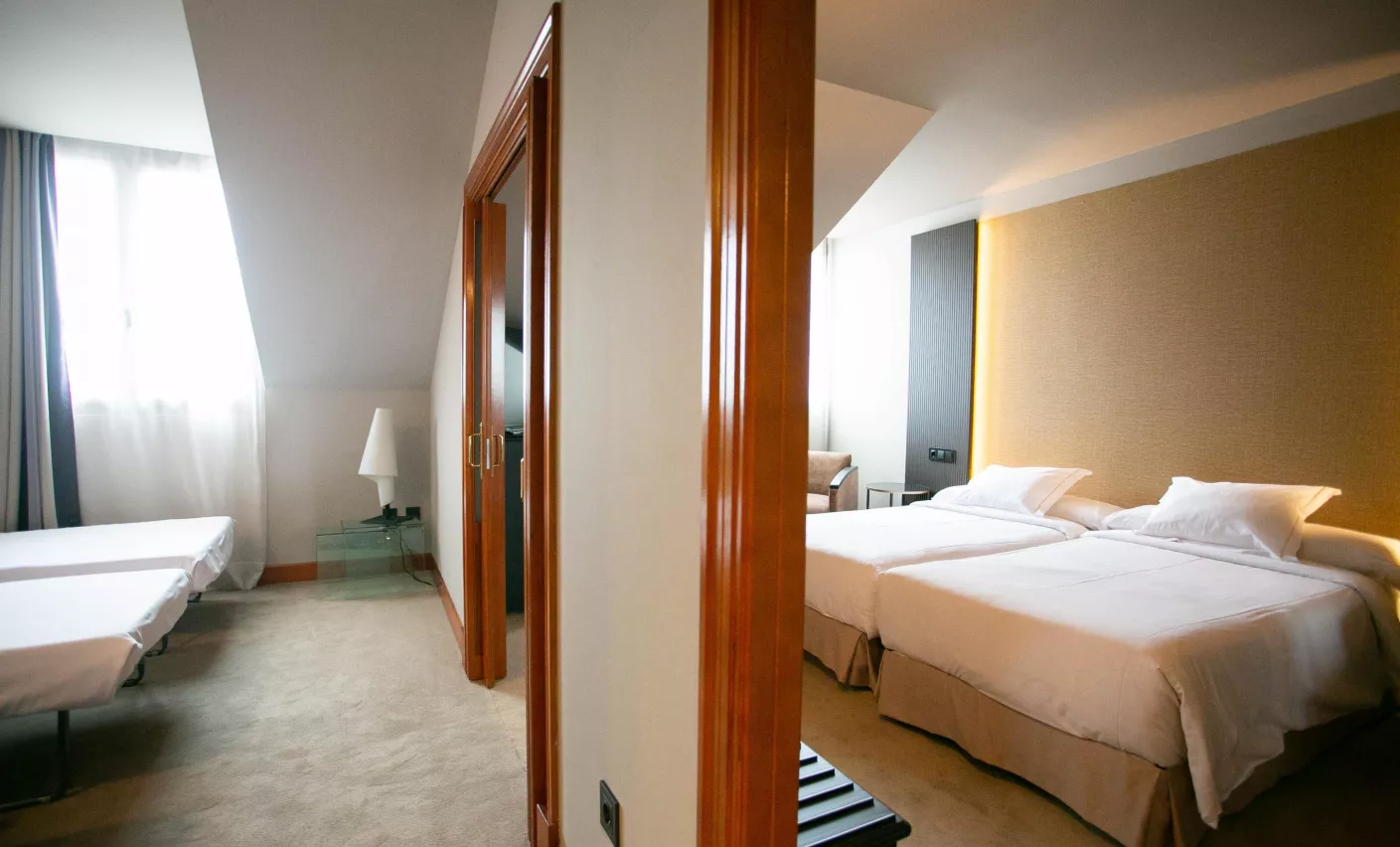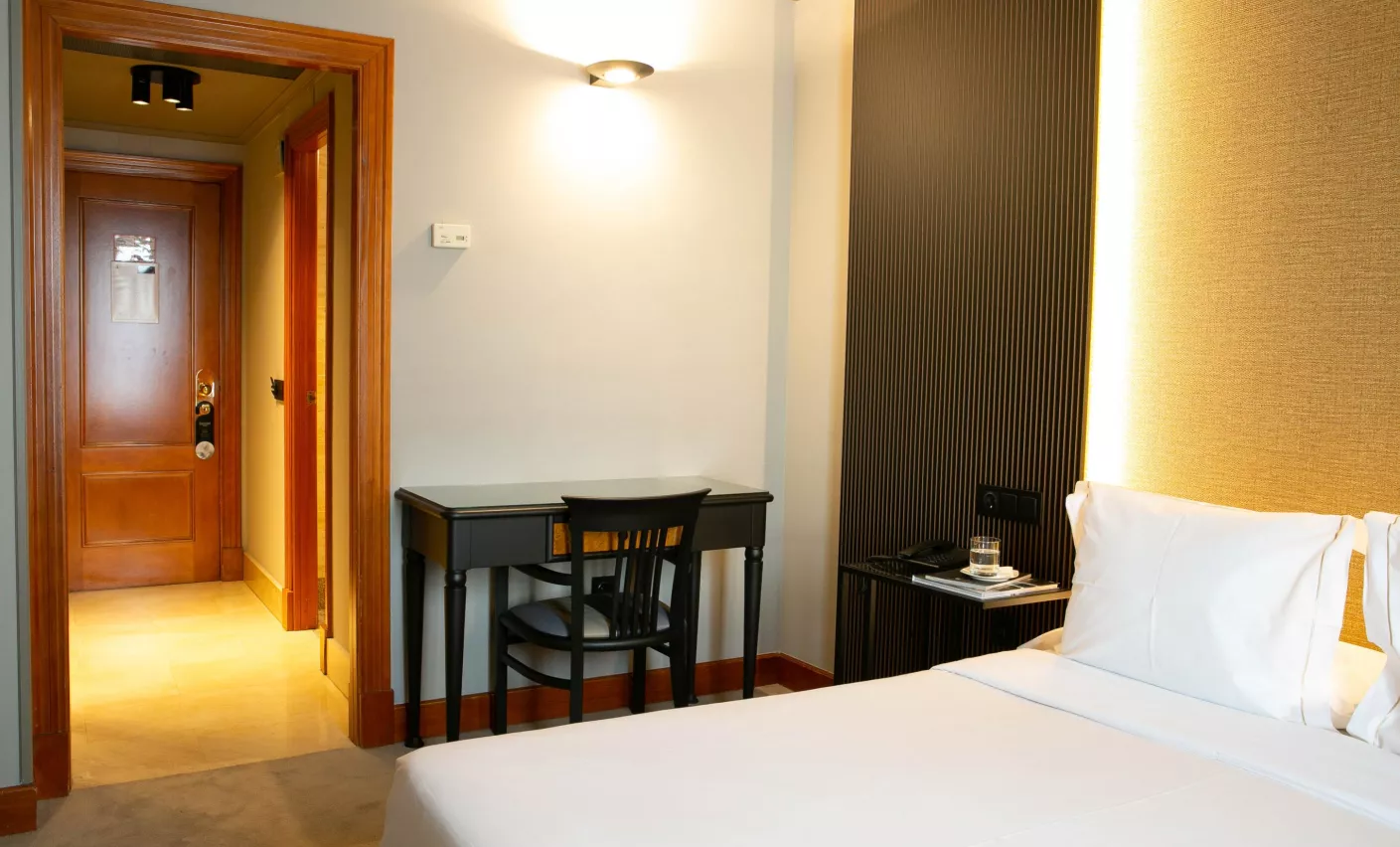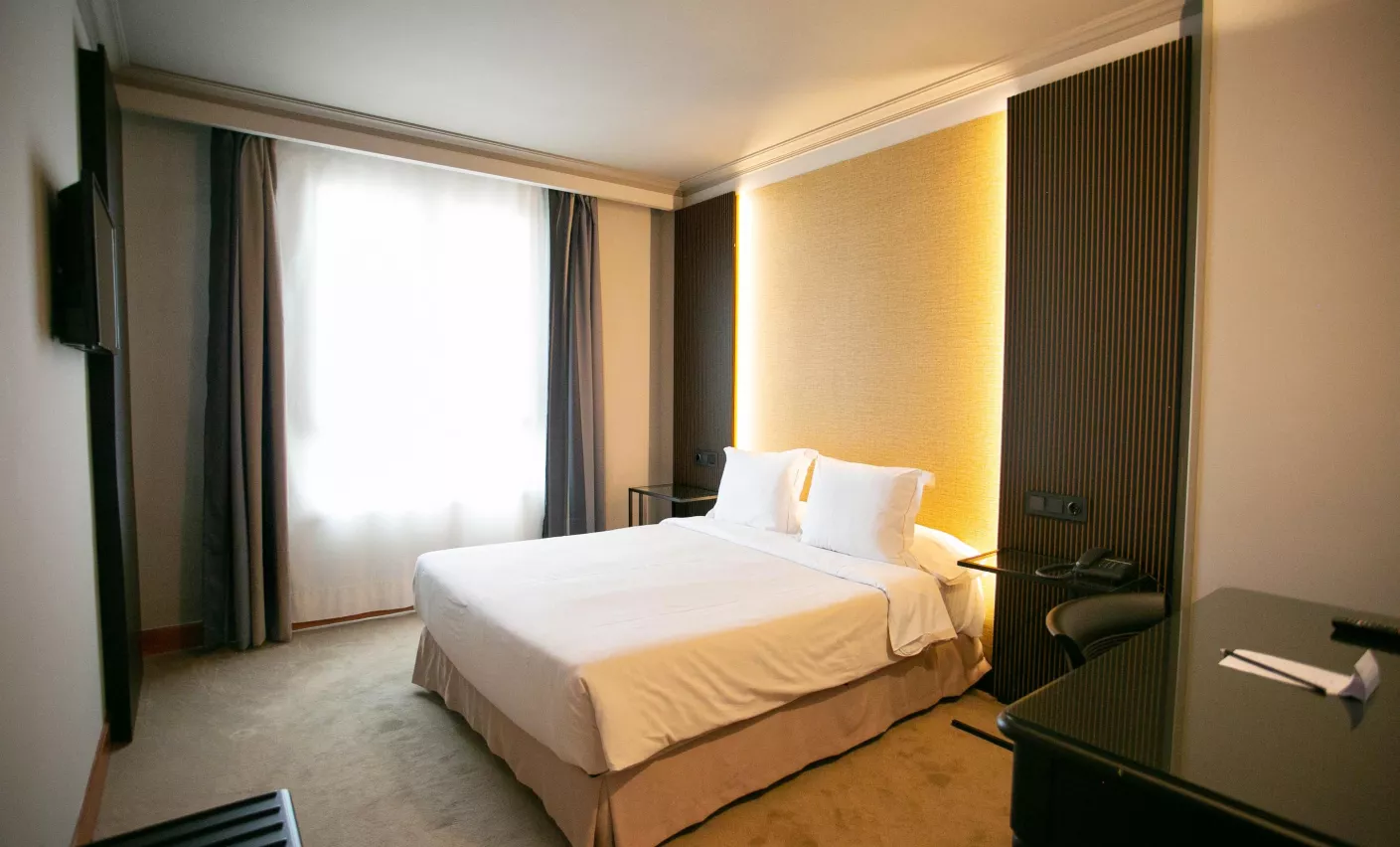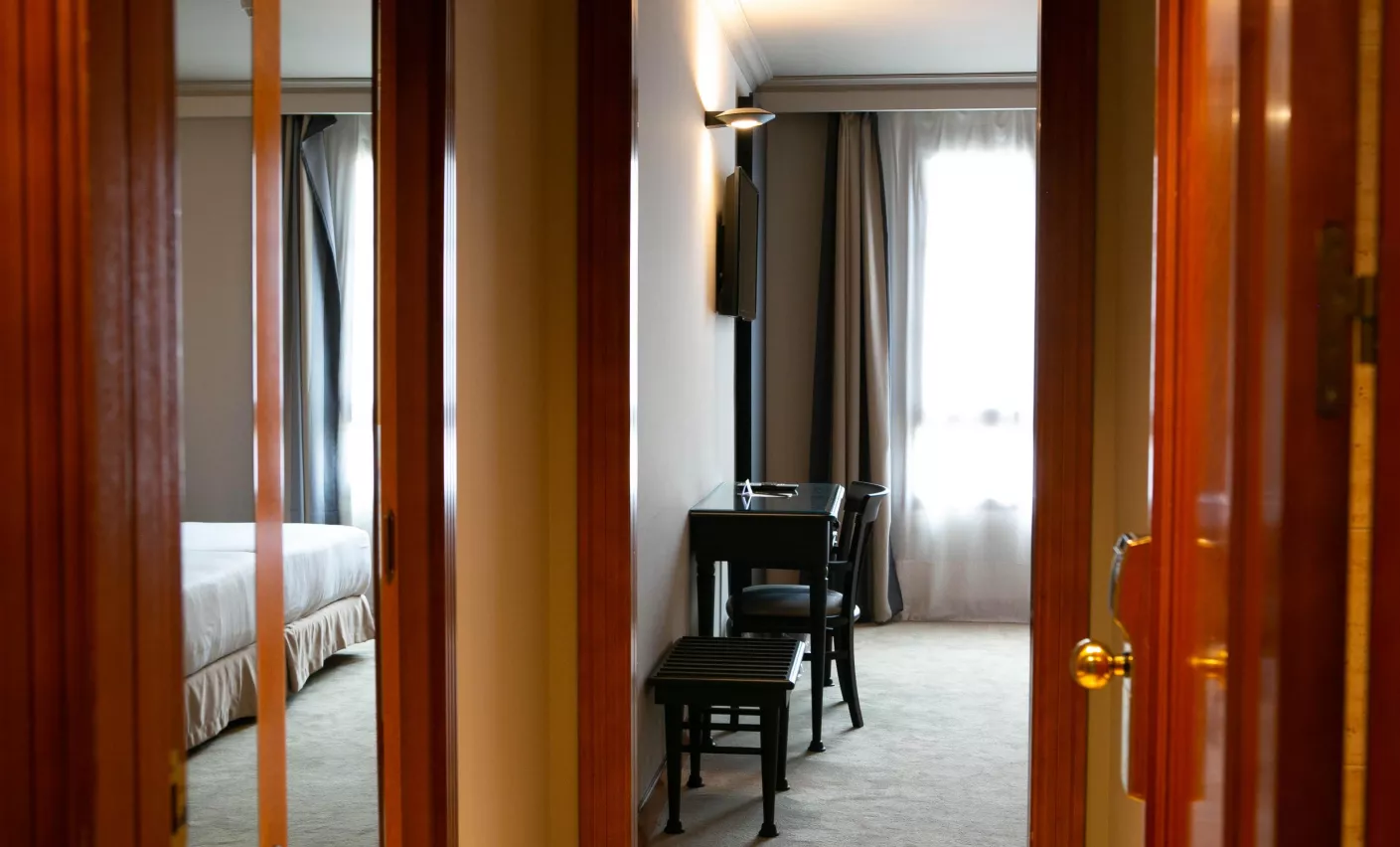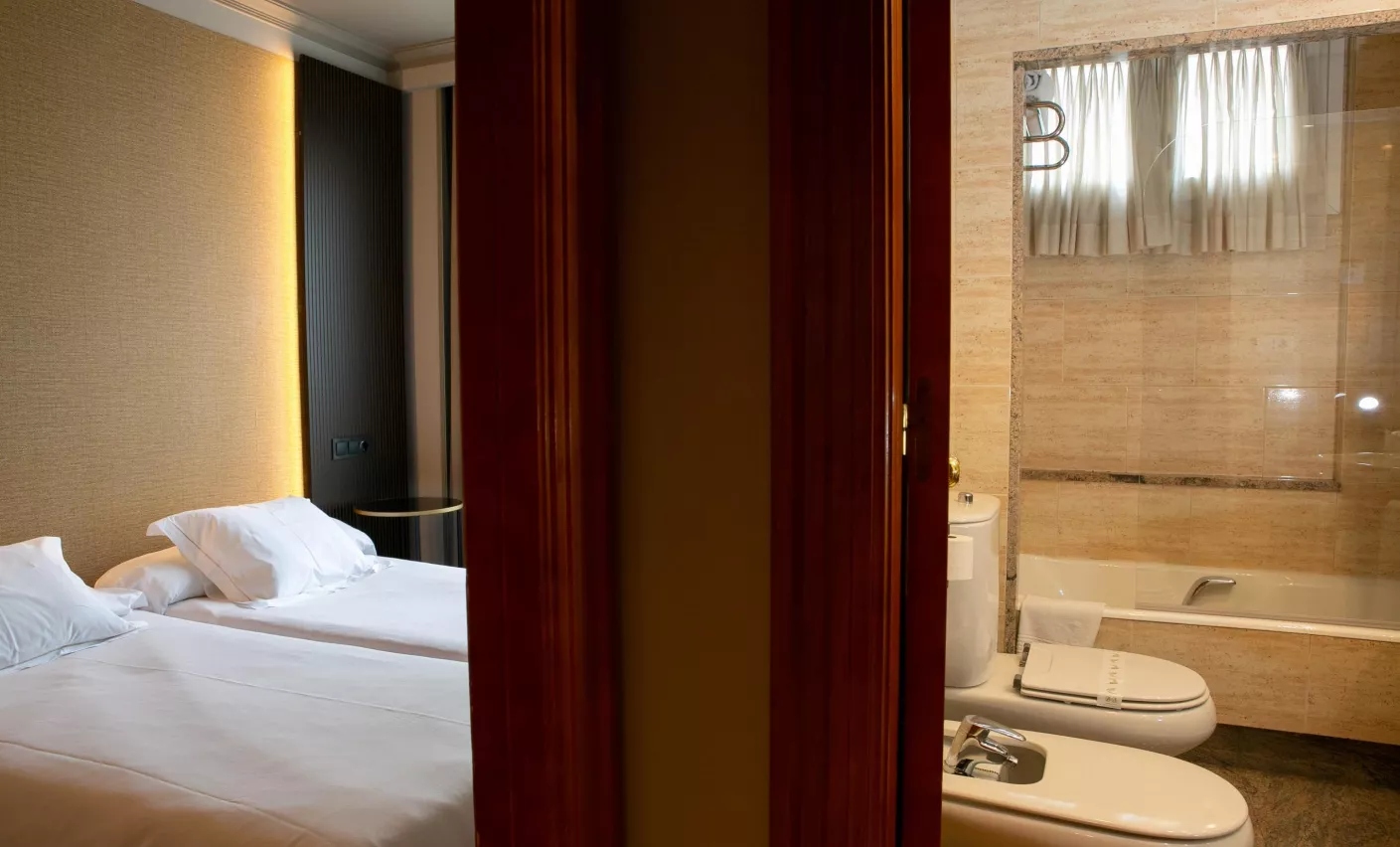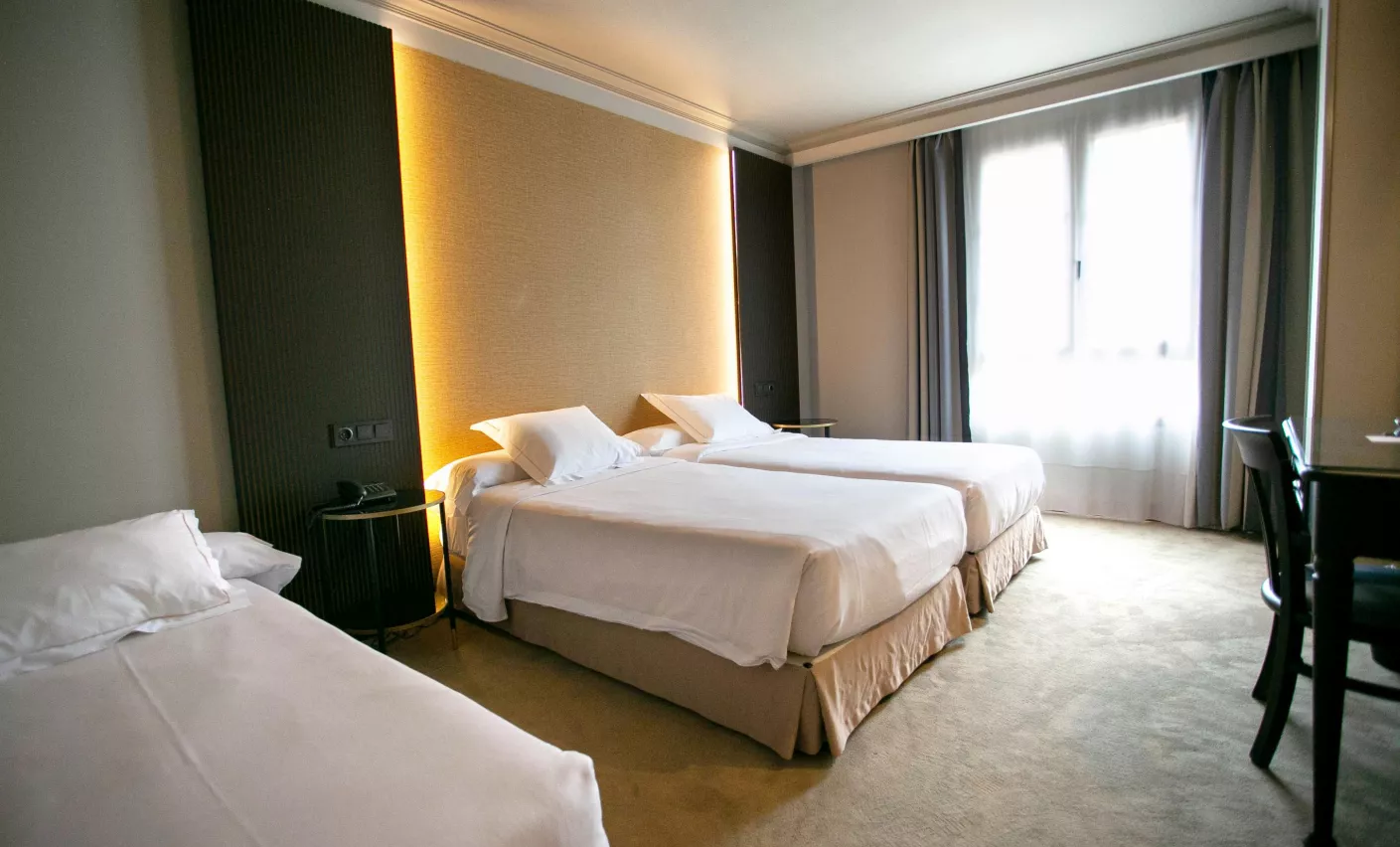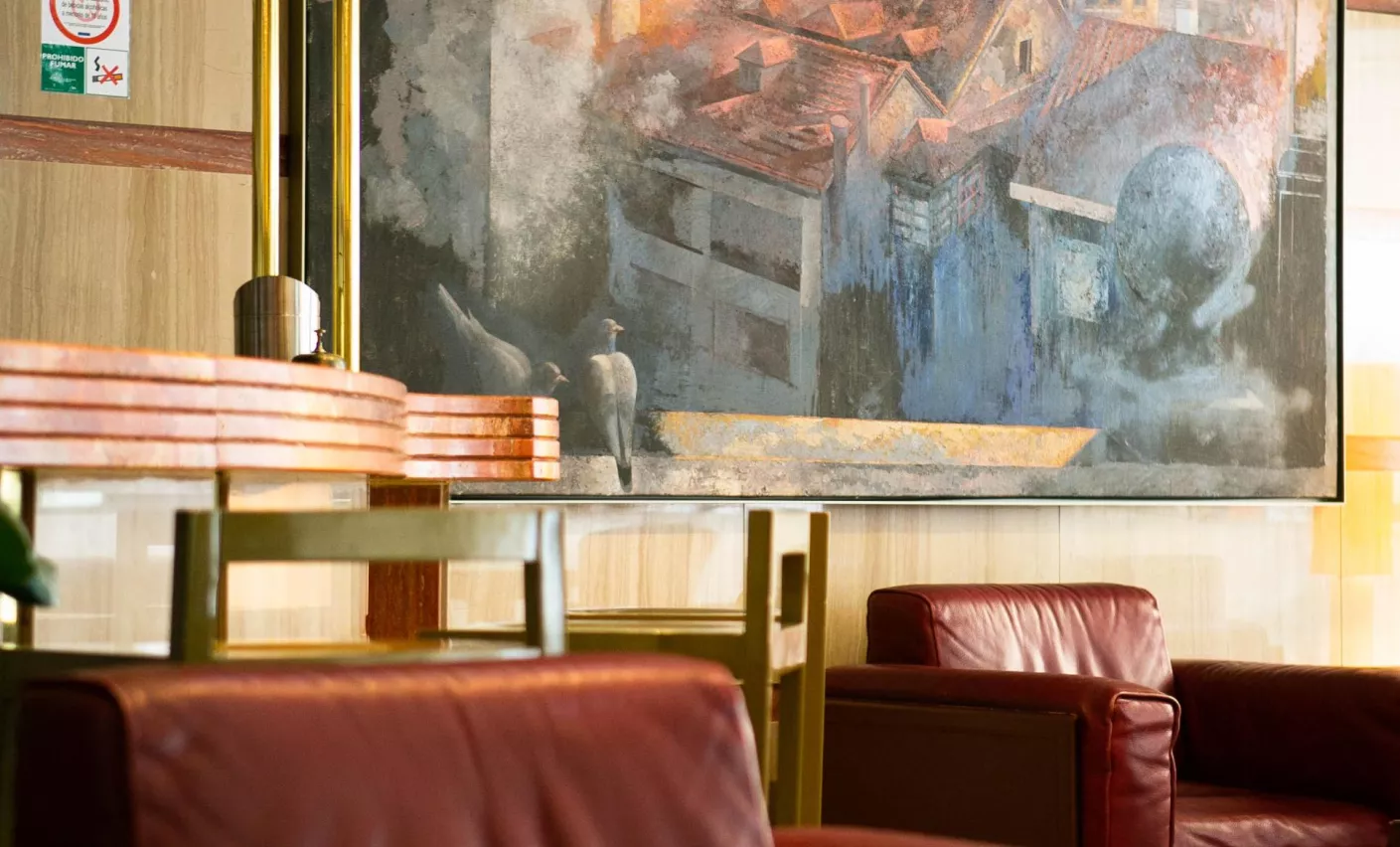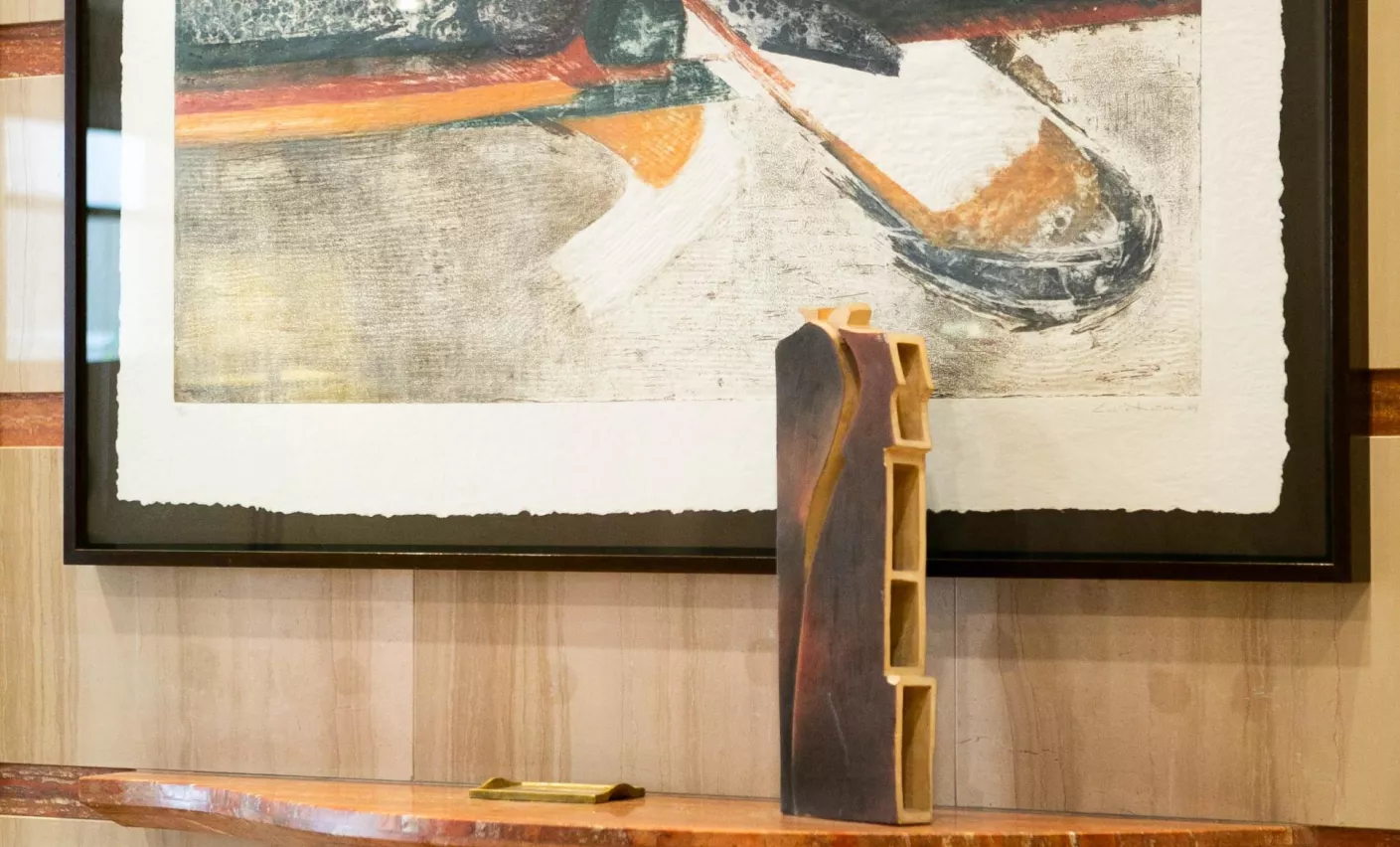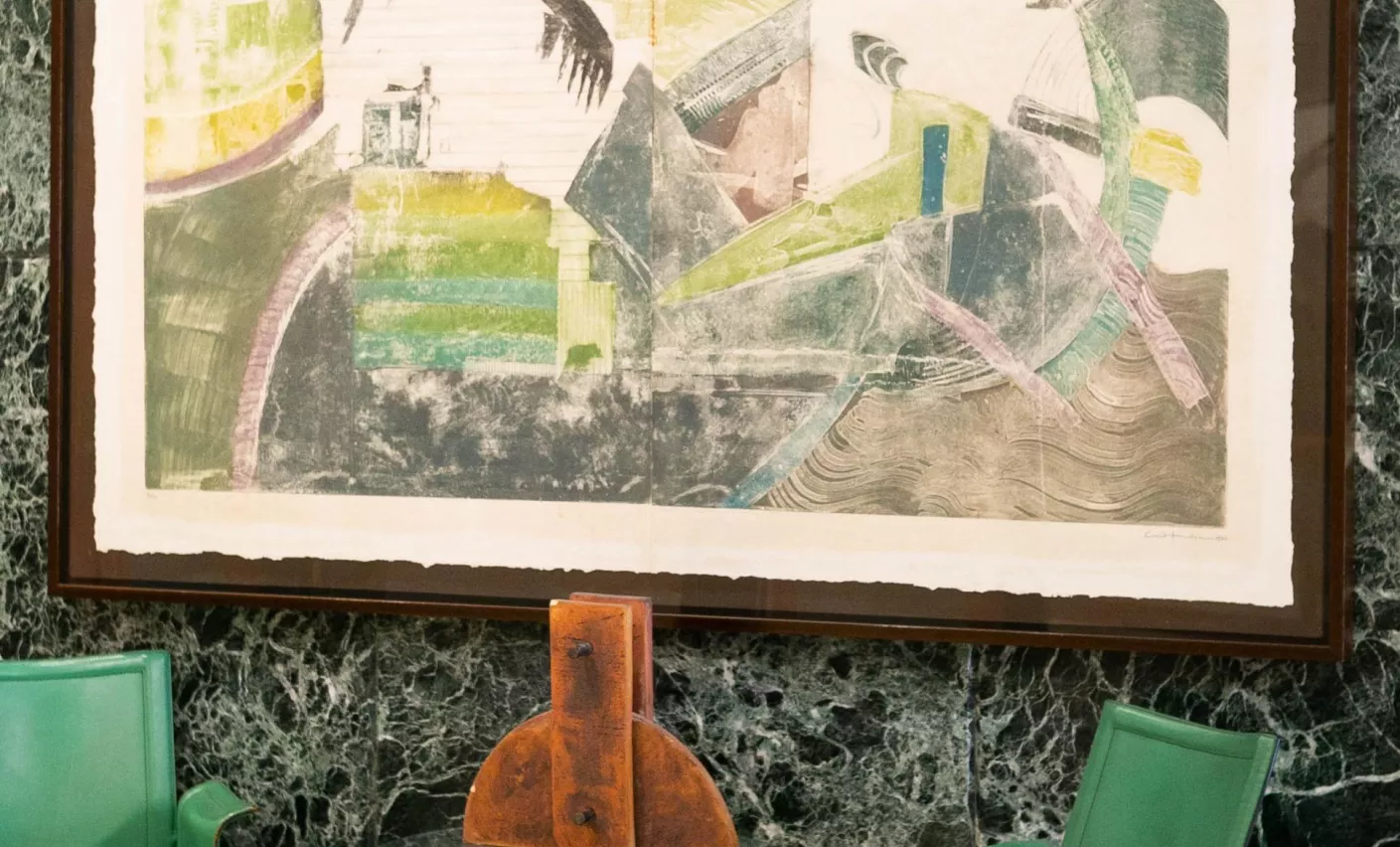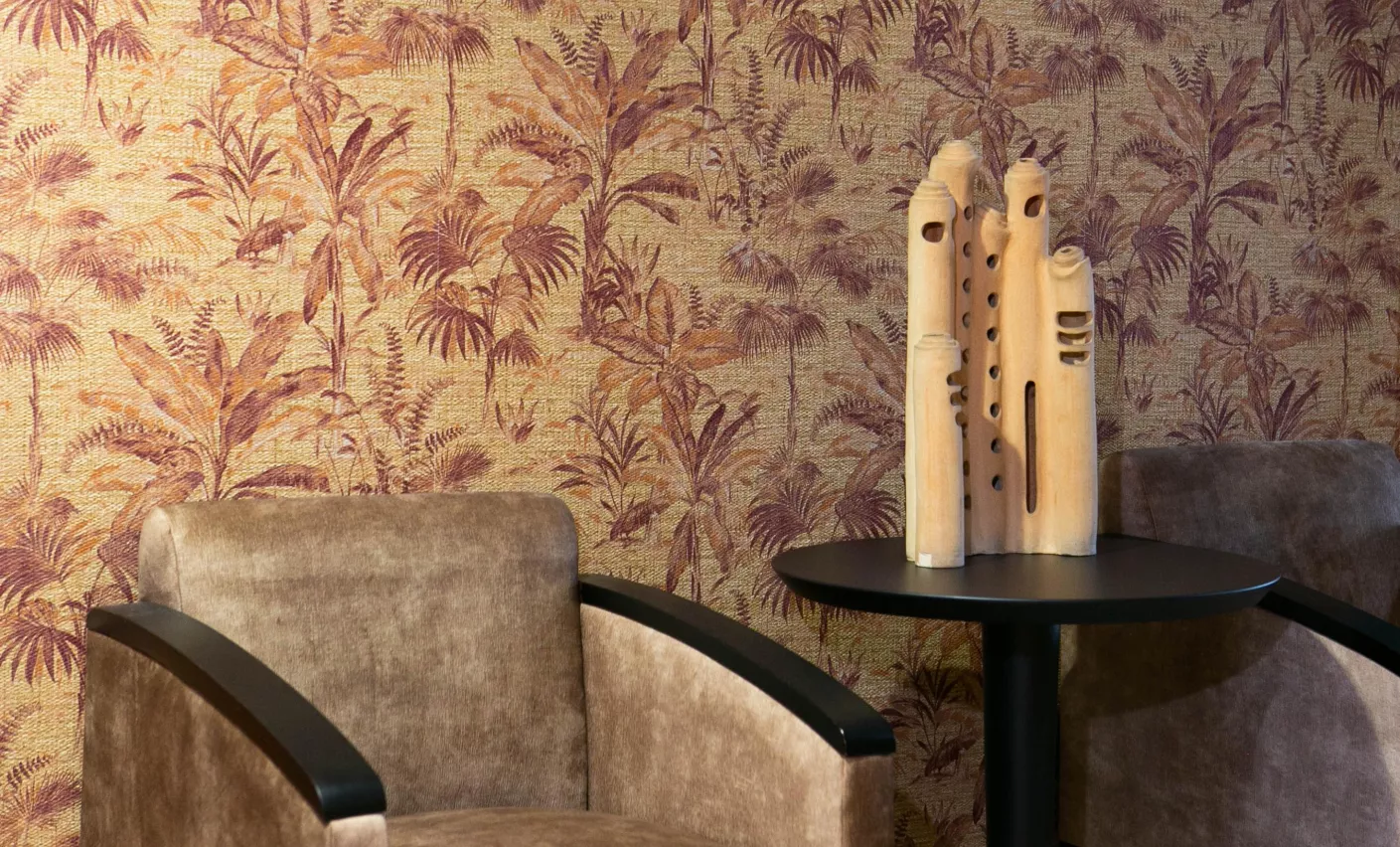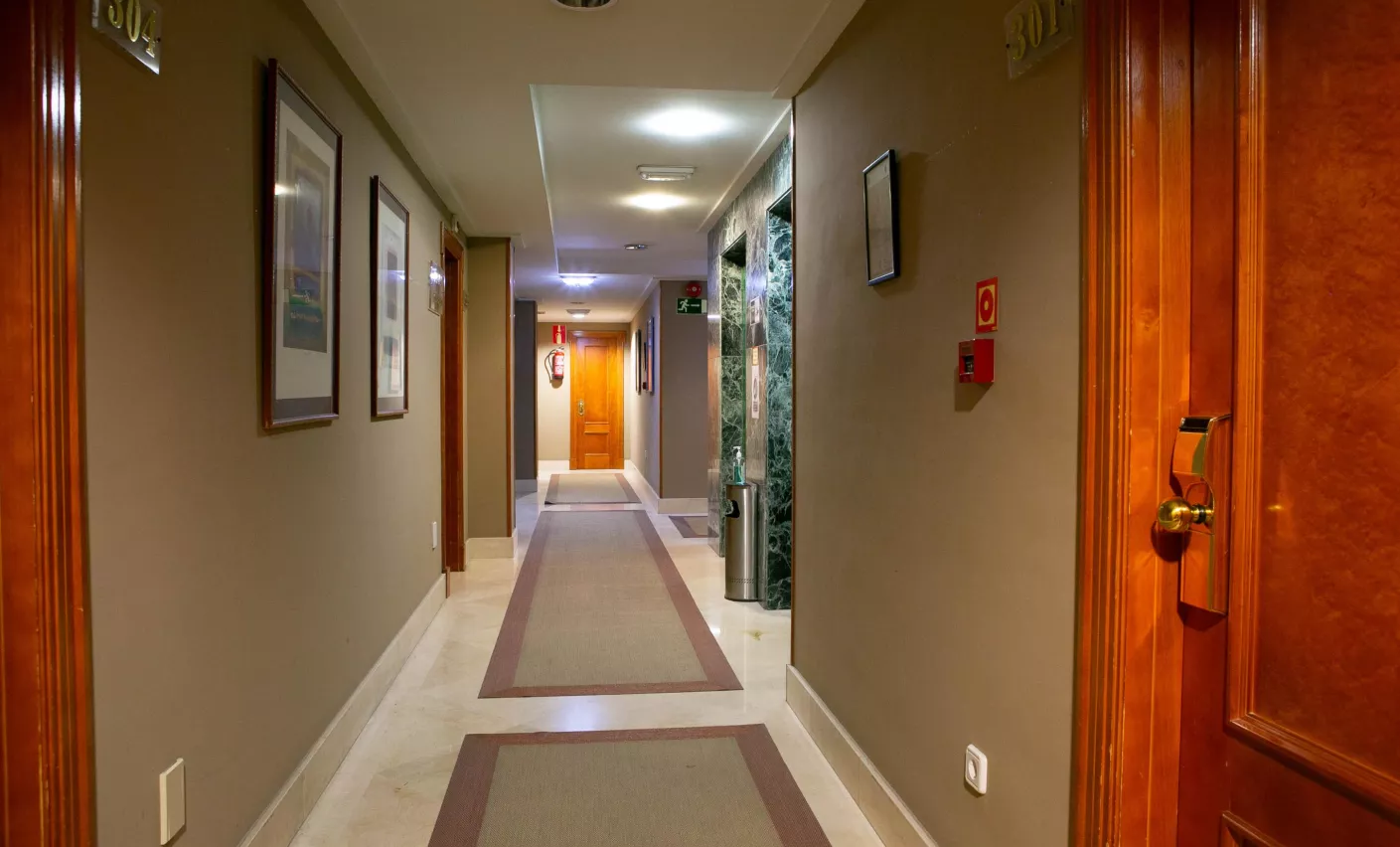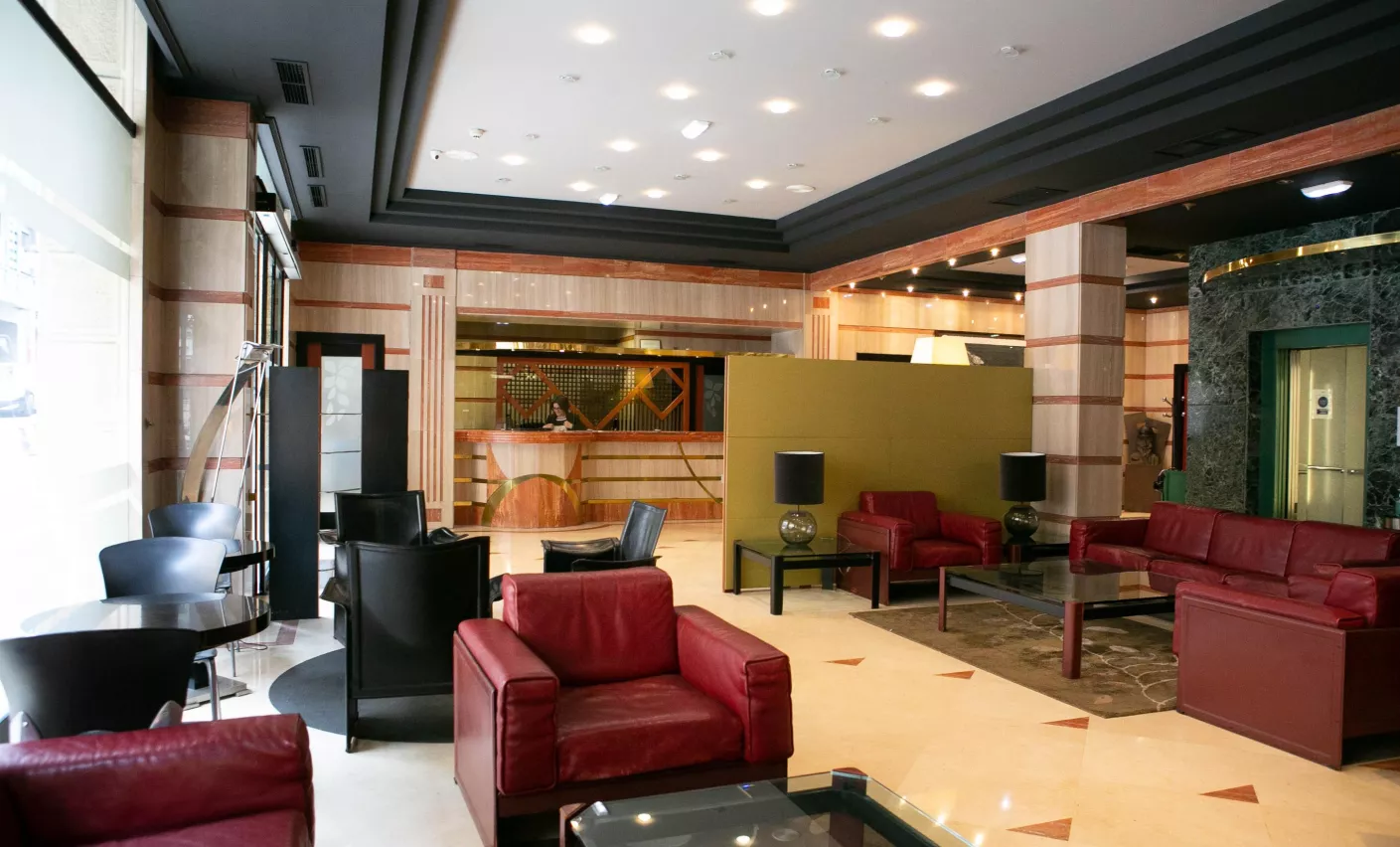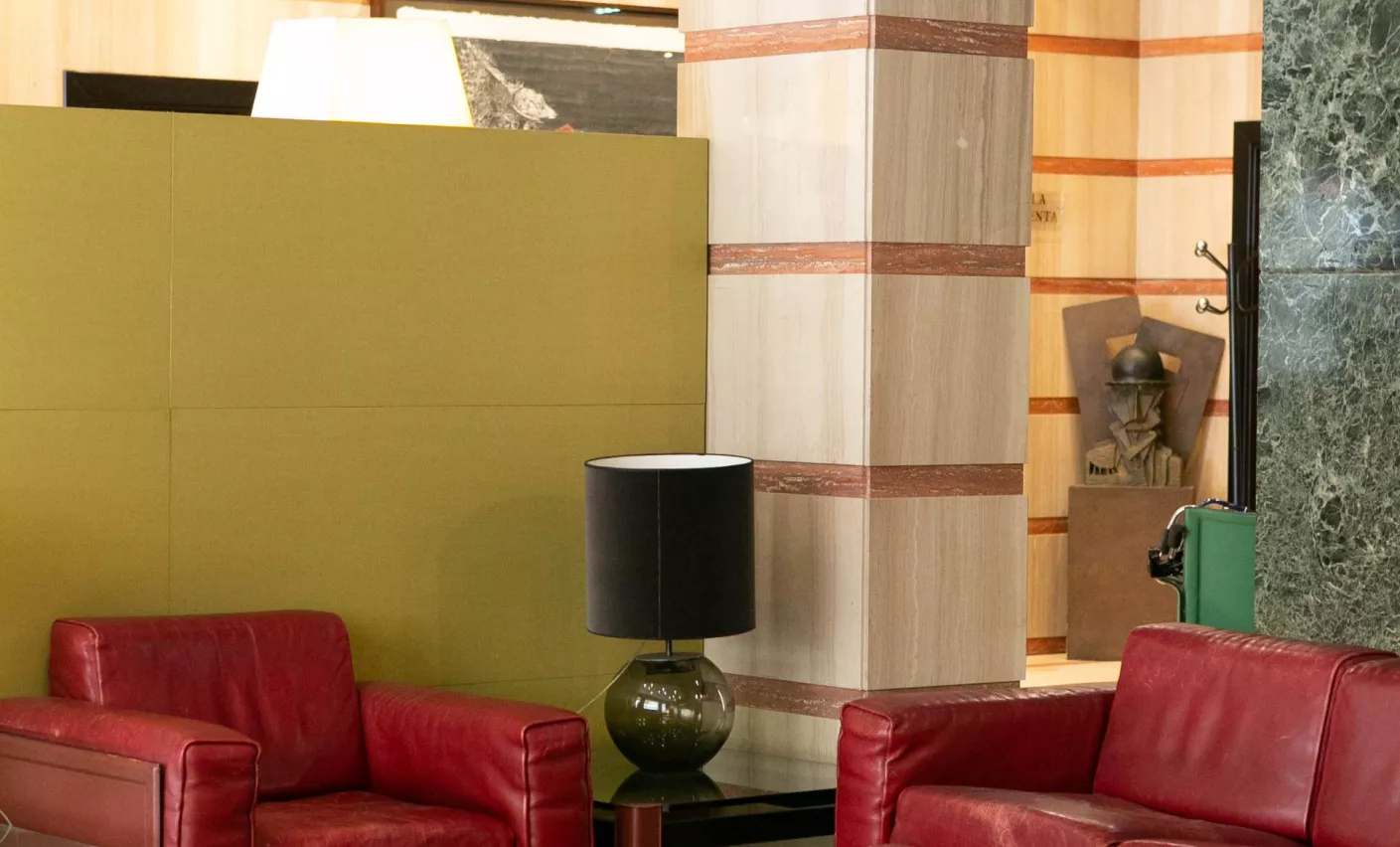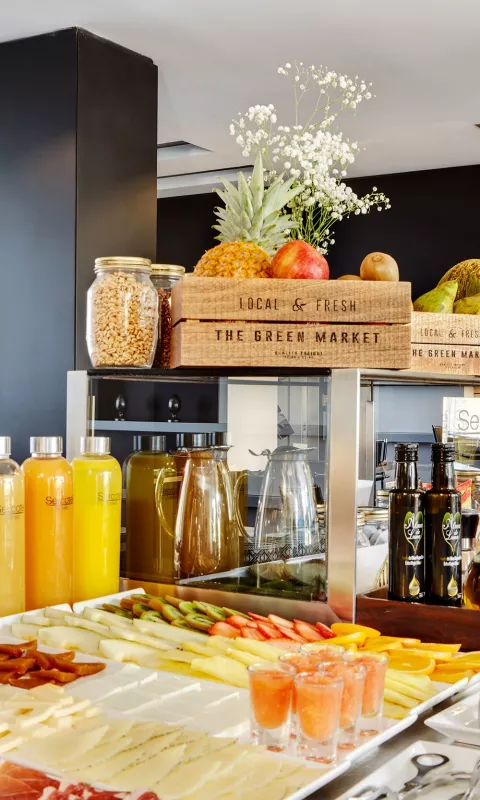 Breakfast
Do not leave the hotel without trying our breakfast.
Coffee shop
Enjoy a good coffee while you browse the daily press
Key features
The Sercotel Ciudad de Oviedo, our hotel in Oviedo, offers a comprehensive range of services to guarantee that your stay is as comfortable as possible. The hotel has a café, buffet breakfast, free wifi internet and facilities for people with disabilities.
Meeting rooms
FACILITIES
Flexible spaces in the best locations.
PEOPLE
Tailor each space to the needs of your event.
SQUARE METRES
Rooms for holding your social event, convention or meeting in.