Barcelona, Spain
Sercotel Ciutat De Montcada
Search your hotel or destination
Your comfort comes first
Located in Montcada i Reixac between different business and industrial hubs twelve kilometres from Barcelona, the Sercotel Ciutat de Montcada Hotel is ideal for all kinds of trips. Business? Holidays? A bit of both? Yes, workations are very popular and we can make things much easier for you. 
At our four-star hotel the days start with a full breakfast buffet, including freshly-made coffee, fruit, pastries, cold meats and toast. If you're an early riser, you may have seen the sunrise from your room or you may have already had time to use our fitness centre.  
At the Ciutat de Montcada Hotel we care for every tiny detail to ensure you don't miss out on a thing during your stay. Do you need to be online all the time? We'll give you our Wi-Fi password as soon as you walk through the door. We'll also tell you where our Business Centre is in case you need some peace and quiet to do your work.  
We specialise in making your life easier. Particularly when it comes to organising all kinds of events. Our rooms are versatile and they can be tailored to the number of participants and the kind of meeting you require. Feel free to ask about them. Here we know how to hold receptions, product presentations, birthday parties, talks and so on. 
During the summer, when you've released yourself from your obligations, you can take a dip in our swimming pool or sunbathe in the solarium. Your relaxation will reach another level if you decide to visit our Cocktail Bar and try one of our cocktails.  
We encourage you not to leave without visiting the restaurant at the Sercotel Ciutat de Montcada Hotel. We know that its views of the mountain are hypnotic, but take a look at our proposals for healthy daily set meals and the menu we offer, as they're based on the Mediterranean diet.  
We're friendly and welcoming at our hotel. This is why we won't hesitate to welcome your pet as soon as we see you arrive. Let us know before you come to allow us to get everything ready.  
It won't be difficult. All our rooms are large, comfortable and soundproofed. No noise will prevent you from resting. Nor will our beds. They're perfect; spacious and with just the right degree of softness. If you aren't happy with your pillow, don't worry, we'll show you the menu and you can choose the one that suits you best.  
If you're travelling by car, you can leave it in the hotel's private parking facilities. If you want to hire one for your trips, ask at reception. We also know lots about bicycles and the best routes for rides in the area.
Find your room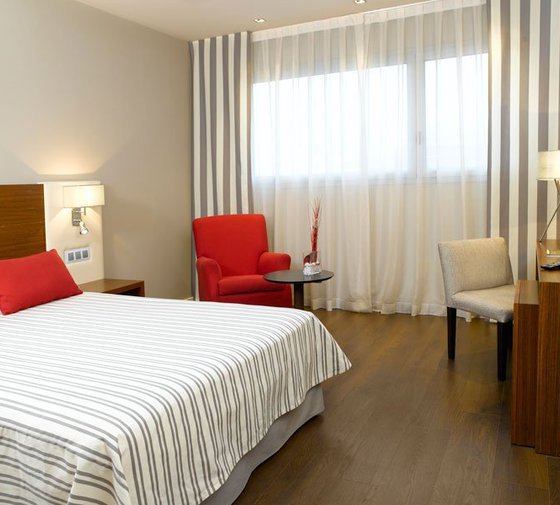 Classic
In the Classic rooms of our four-star hotel you'll find the peace and quiet you need after a day's work or sightseeing. A quiet and cosy atmosphere.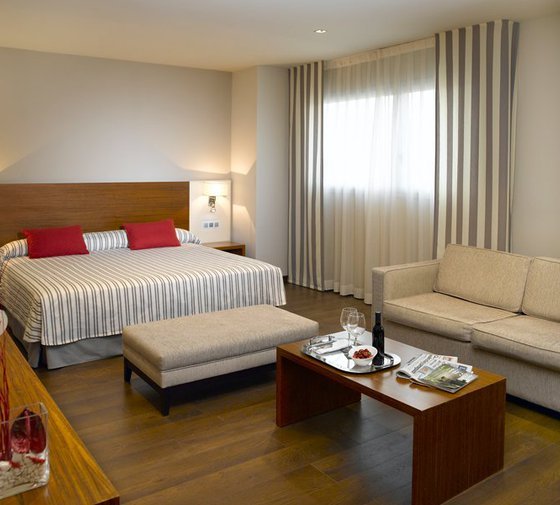 Junior Suite
The Junior Suite rooms 50 m2 in size will be the favourite part of your trip. Although the place you won't want to leave is the jacuzzi.  
Complies with Local/State/Federal fire laws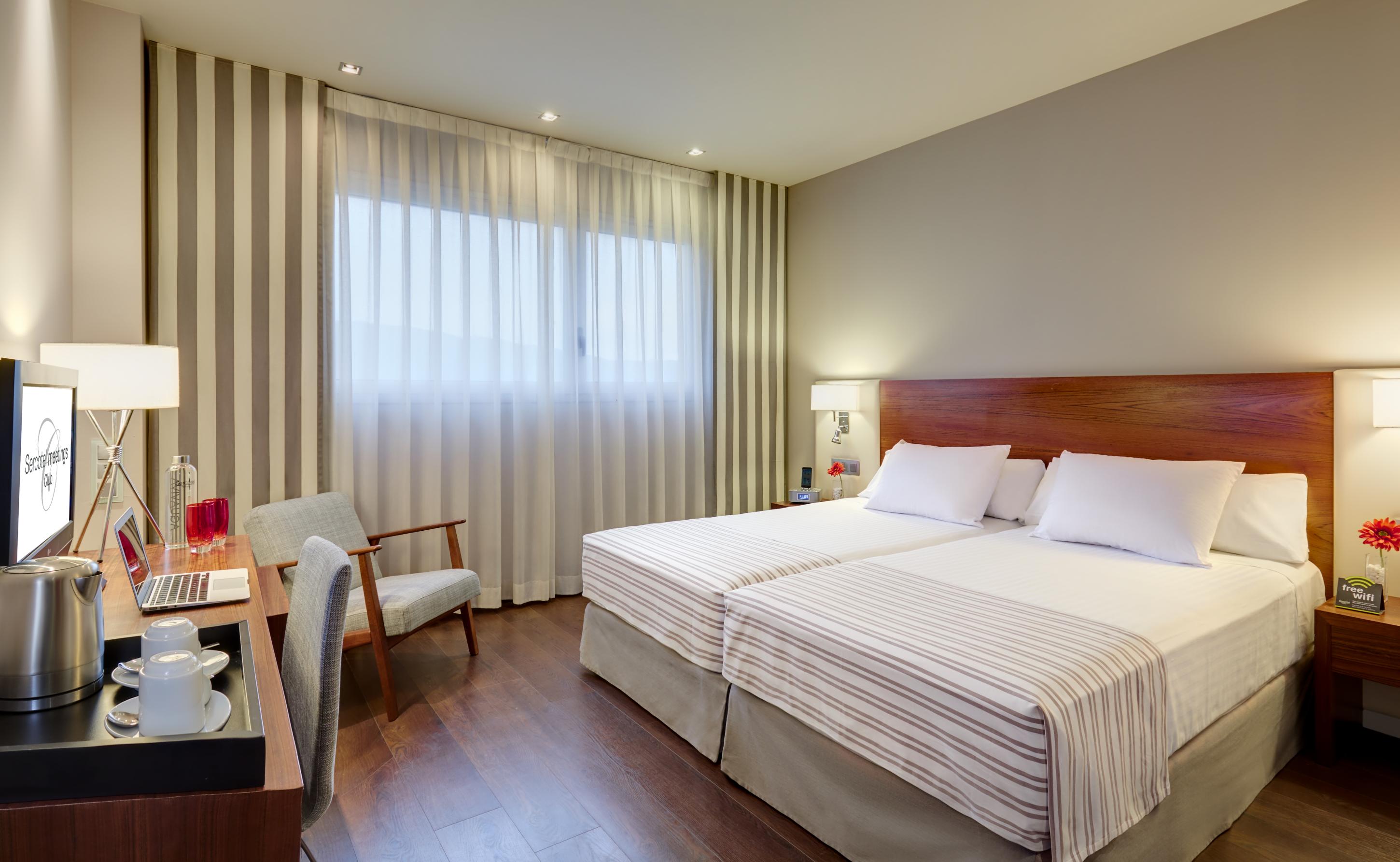 Superior Room
The Superior rooms at the Ciutat de Montcada Hotel are ideal if you're travelling on business. We take care of every tiny detail to ensure that you don't have to worry about a thing after a day's work. Do you need to keep track of the news? We'll bring you the papers every day.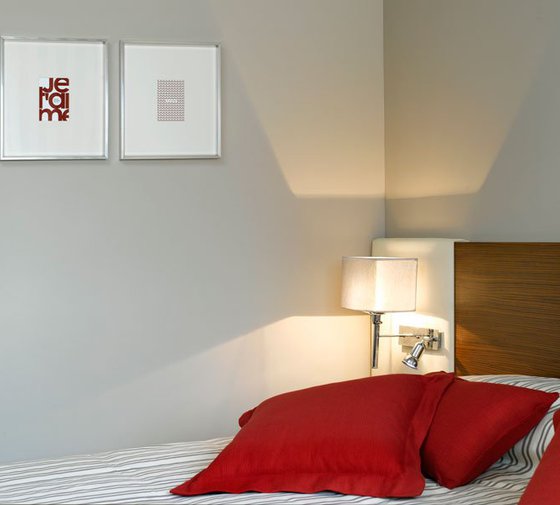 Superior Triple
The Superior Triple rooms at the Sercotel Ciutat de Montcada are the ideal option for trips involving several people. These spacious rooms with modern and functional fittings are practical and designed to meet any need. Ask us about their availability. 
Show more
Outdoor swimming pool
Enjoy a dip in the pool at our Ciutat de Montcada Hotel
Key features
The Sercotel Ciutat de Montcada bids you the most complete services available at any hotel in Montcada, near Barcelona to guarantee you an unforgettable stay with no worries at all. The hotel has an outdoor pool, a sun terrace, a gym, free wifi internet, a business corner, private parking, a car rental service, and much more.