Ávila, Spain
Sercotel Cuatro Postes
Search your hotel or destination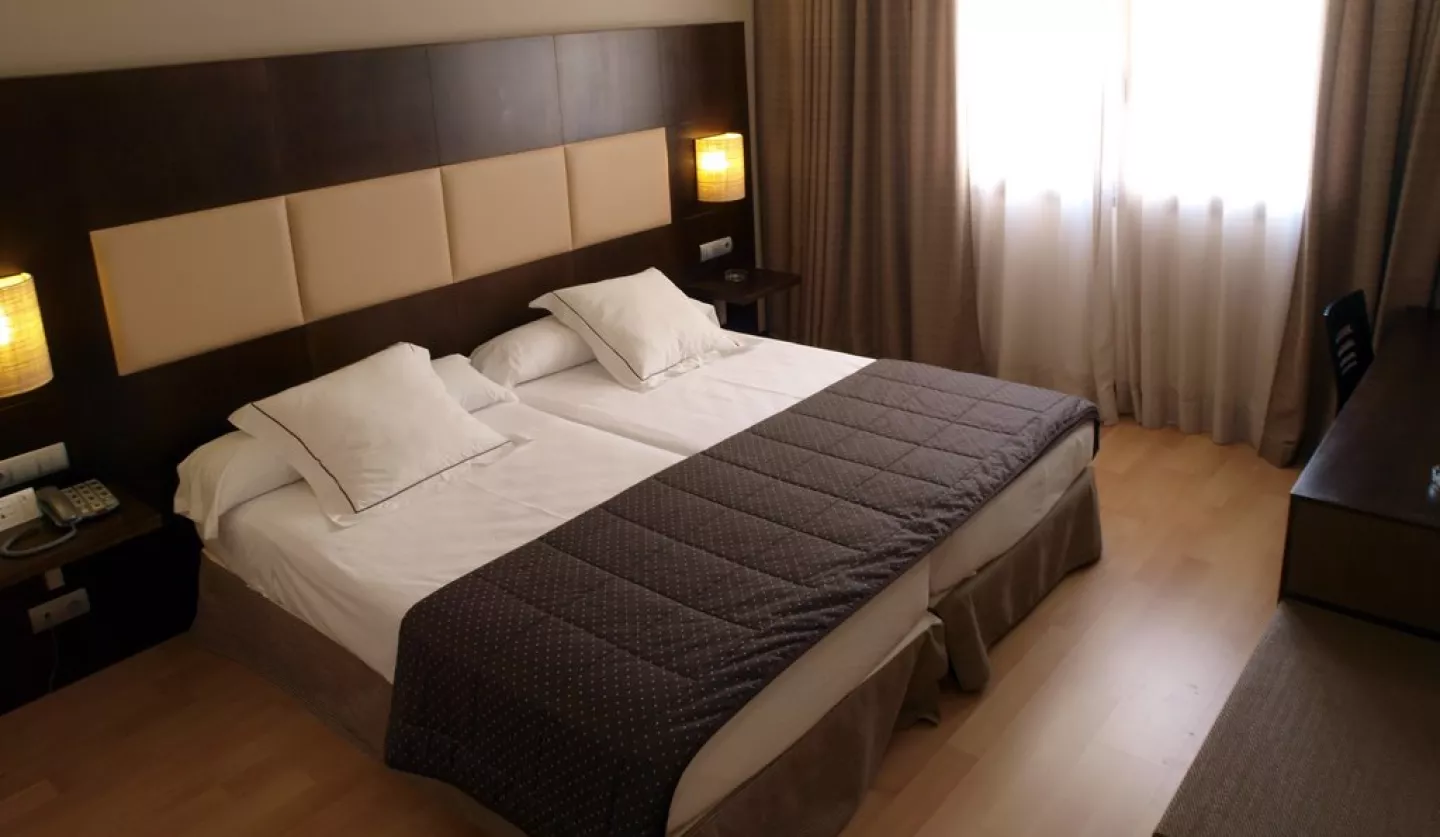 The hotel with the best views of Ávila
A well-deserved reputation. No, we aren't talking about Ávila, but rather its walls. They're the jewel in the crown of a city that generously serves them to you on a platter to enable you to admire them from a distance, even before you arrive. And, more specifically, from the Sercotel Cuatro Postes. Probably the hotel with the best views of Ávila. 
No, we aren't exaggerating. We can safely say that our four-star hotel will provide you with the best views of the city. This is because we're located beside the Cuatro Postes viewing point, surrounded by nature and just ten minutes from the old town area and the railway and bus stations. For the time being, park your car in our facilities and come in. 
You may not get an idea of the landscape if we just tell you about it, but it will become clear to you when you go out onto the terrace of the Hotel Cuatro Postes and gaze at the walls, a UNESCO World Heritage Site. 
Yes, we have a terrace. A big one, one of those without any rushing around, one where the only thing that counts is the calm and relaxation that you can breathe in at our facilities. As well as the dishes at our restaurant. 
At the Hotel Sercotel Cuatro Postes we take good care to put good food on the table. Our gastronomic services are therefore divided into daily set menus and more informal proposals for snacking at any time, but they all have something in common, namely the quality of the local produce we use as our raw materials. 
Enjoy the show and the feast. There's no rush. At our 24-hour reception desk, you'll always find someone to check you in. We'll tell you which of the 140 rooms is yours. Spacious, warm and welcoming and with plenty of natural light, we guarantee that you'll feel like you've found your home in Ávila as soon as you walk through the door. 
The fact that they have free Wi-Fi and 24-hour room service probably contributes to the above. Knowing that freshly-made coffee and a varied and hearty breakfast buffet await you the next morning helps too. 
The Sercotel Cuatro Postes is a refuge in nature from which you'll be able to embark on enjoying Ávila, but it's also accommodation for anyone travelling on business. This is why we've created a Business Center where you'll find the peace and quiet and privacy you need to get on with your work, answer your emails or put the finishing touches to your next meeting. 
And if it's an event that's brought you here, leave everything to us. We have a team of professionals with years of experience in organising all kinds of meetings and celebrations, as well as several large event rooms equipped with audiovisual equipment, in which we don't allow any room for error. So now you know, you just enjoy the view.
Find your room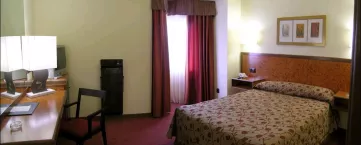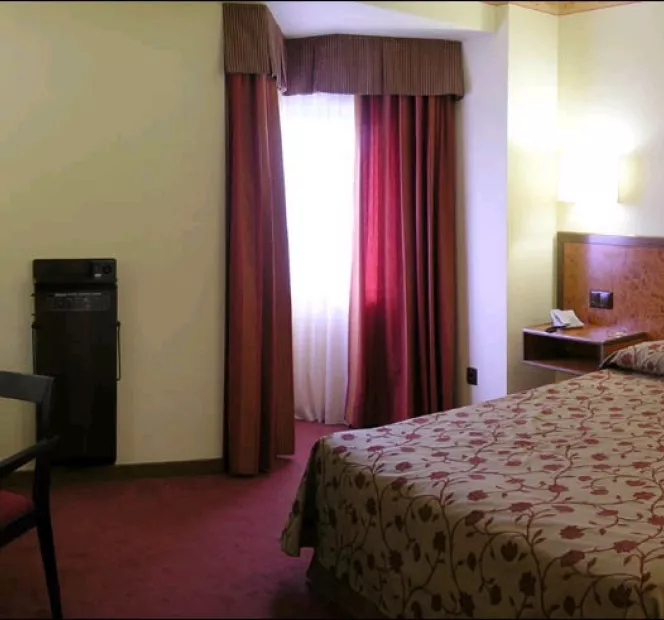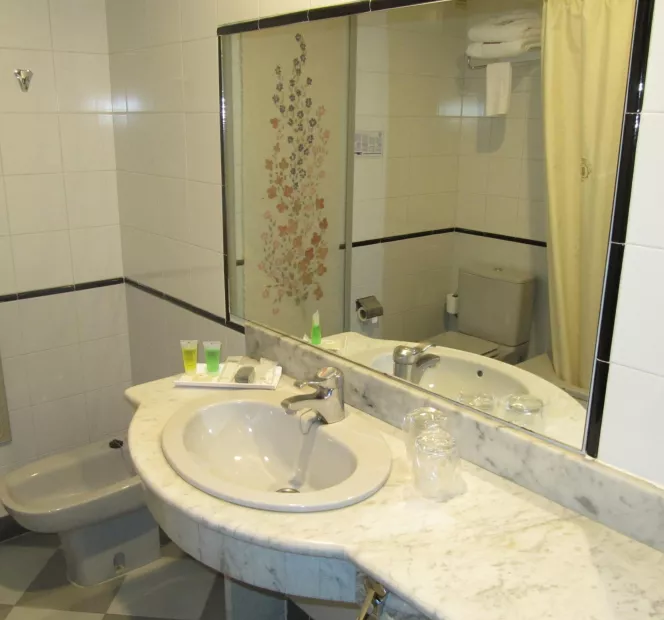 Classic Room
These are spacious in terms of their size, 24 m2, and the large double bed or two single beds. And all kinds of services, those that are designed to care for you and make you feel better than at home, if that were possible.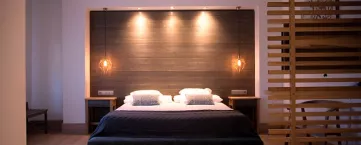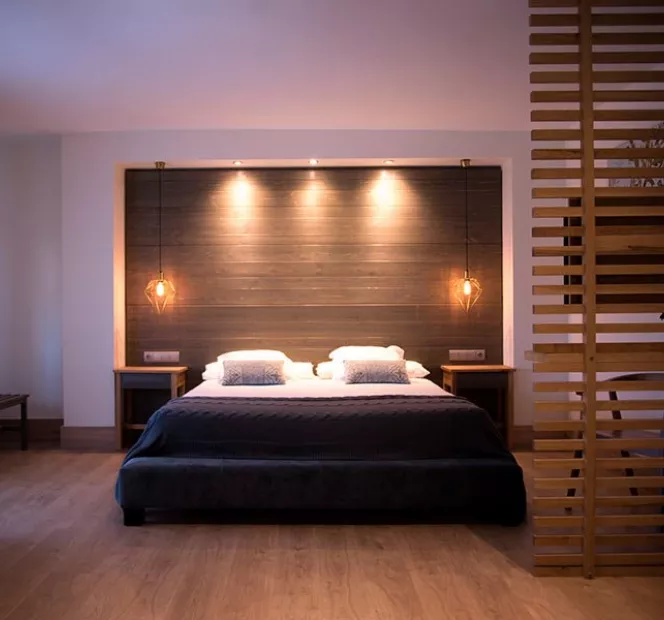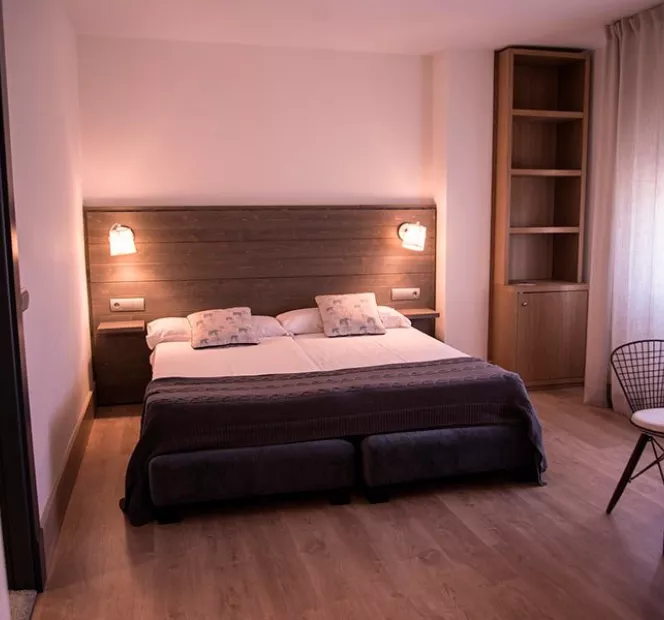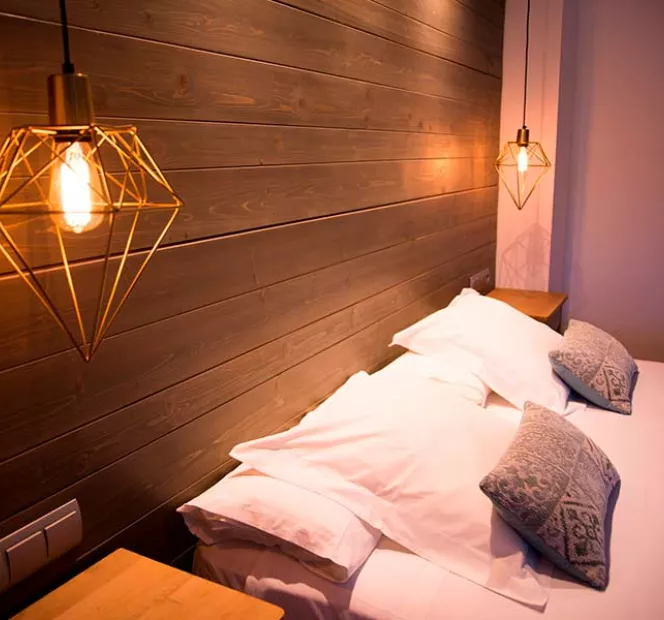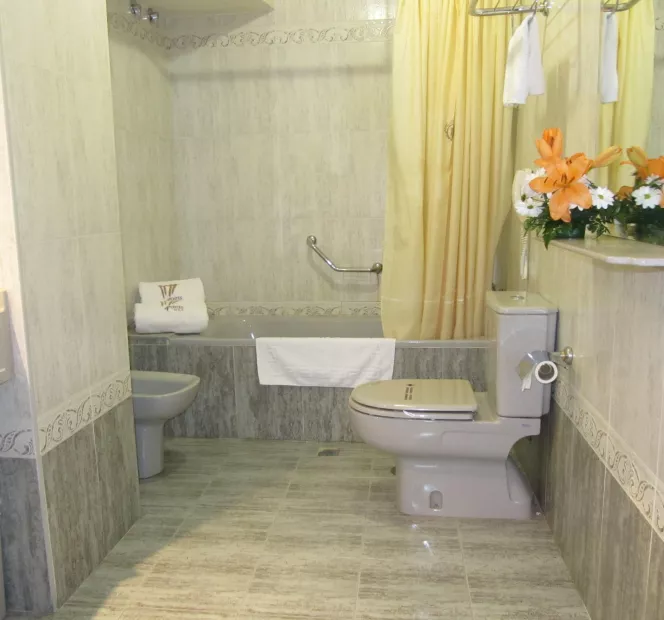 Family Room
Travelling with the whole family? Due to their size, these rooms can accommodate up to five people. Spacious, comfortable and cosy. Come in, put on the piped music, connect to the Wi-Fi and enjoy yourself. You're in accommodation designed to enable you to spend as much time as you can together.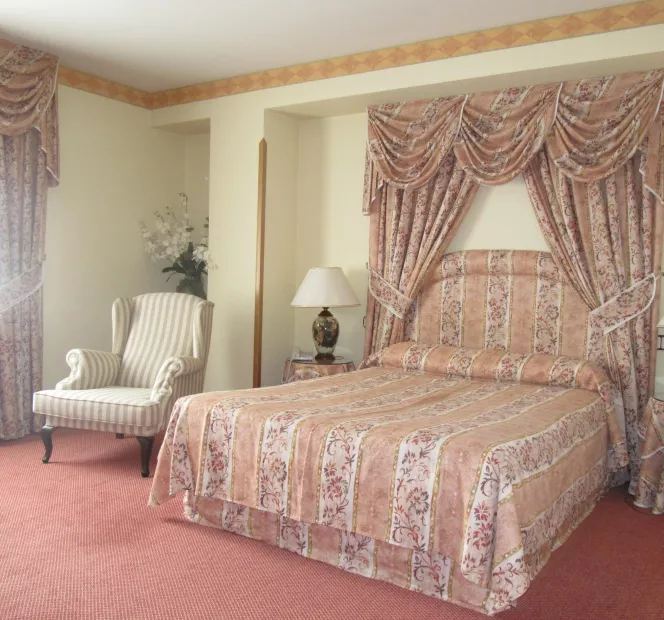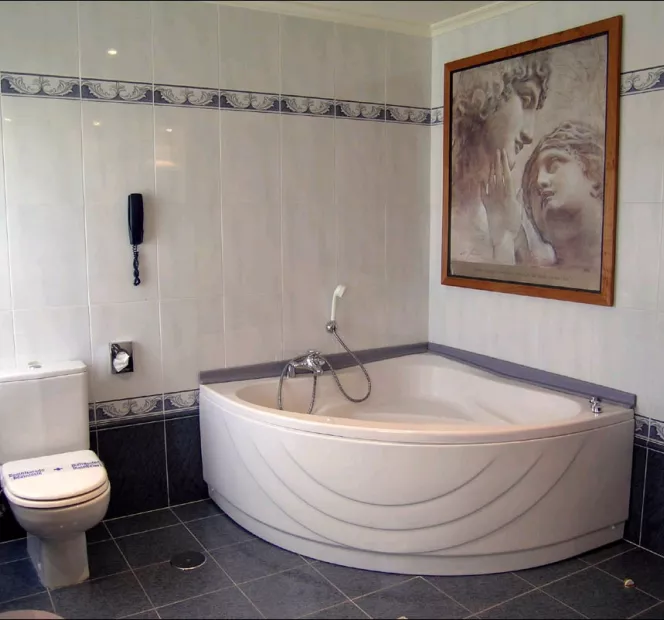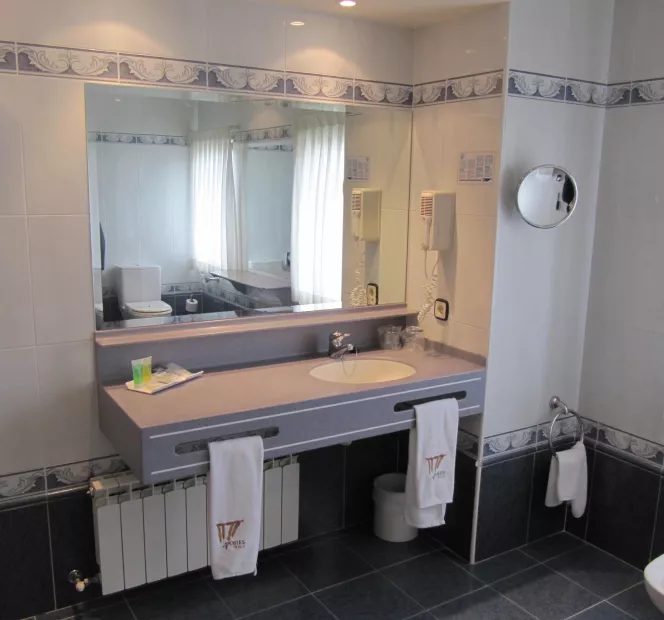 Junior Suite
The Junior Suites at the Sercotel Cuatro Postes want to be your home in Ávila. Their 54 m2 are an ode to comfort and in one of their large beds you'll find out that it's possible to rest for as long as you like, while the bathroom with a jacuzzi will amaze you.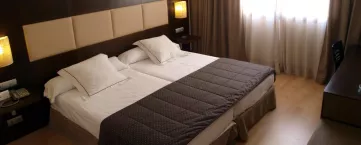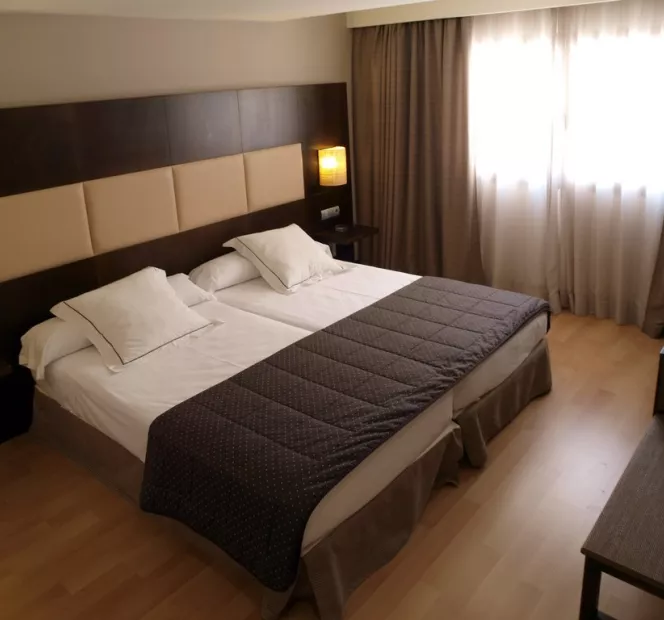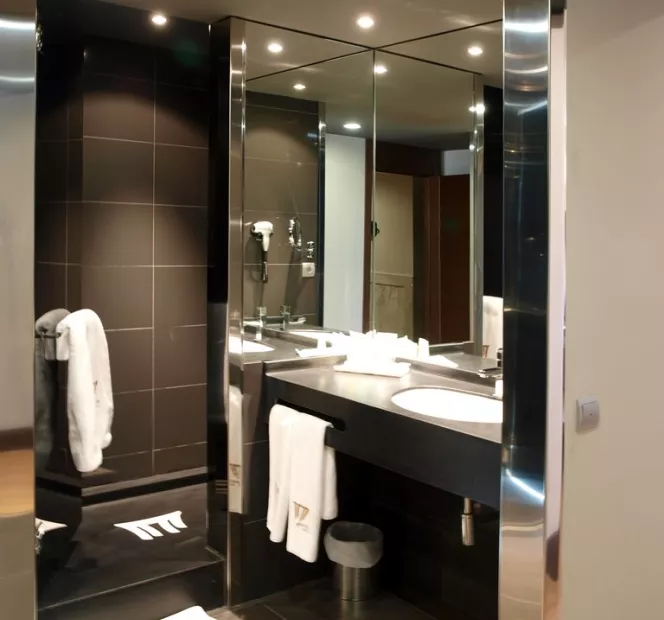 Superior Room
The Superior Double rooms at the Cuatro Postes Hotel are the ideal accommodation for people looking for extra comfort and excellence. They're spacious and they have large, comfortable beds and the kinds of services that will allow you to personalise your stay to the full.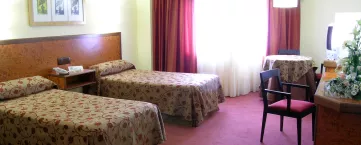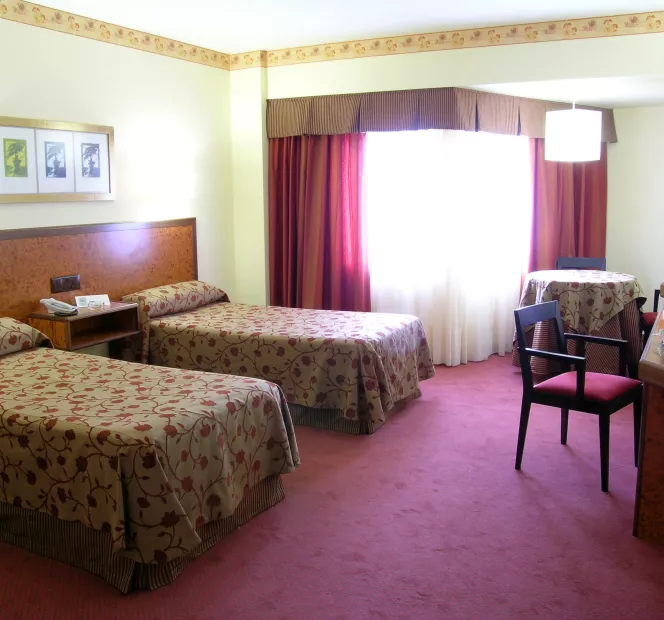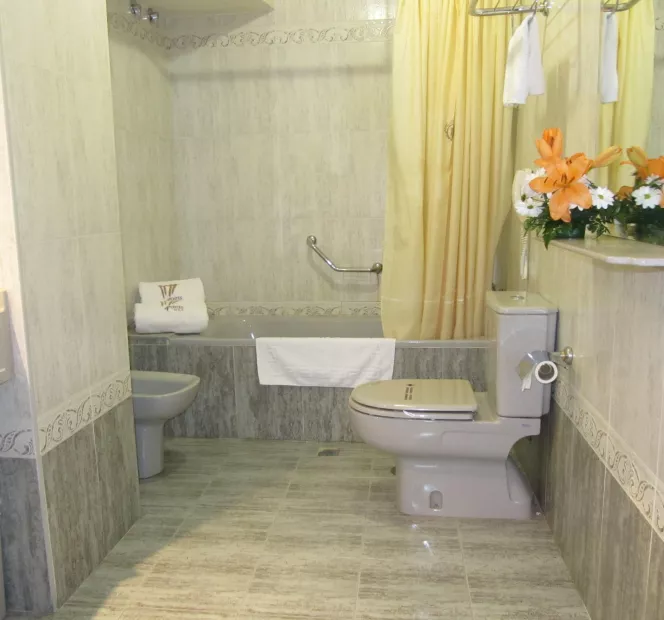 Triple Room
The accommodation you're looking for if you're travelling in a group of three people is called Triple Room and it can be found at the Sercotel Cuatro Postes. A total of 29 m2 in which you'll find comfortable single beds, natural light and all kinds of services.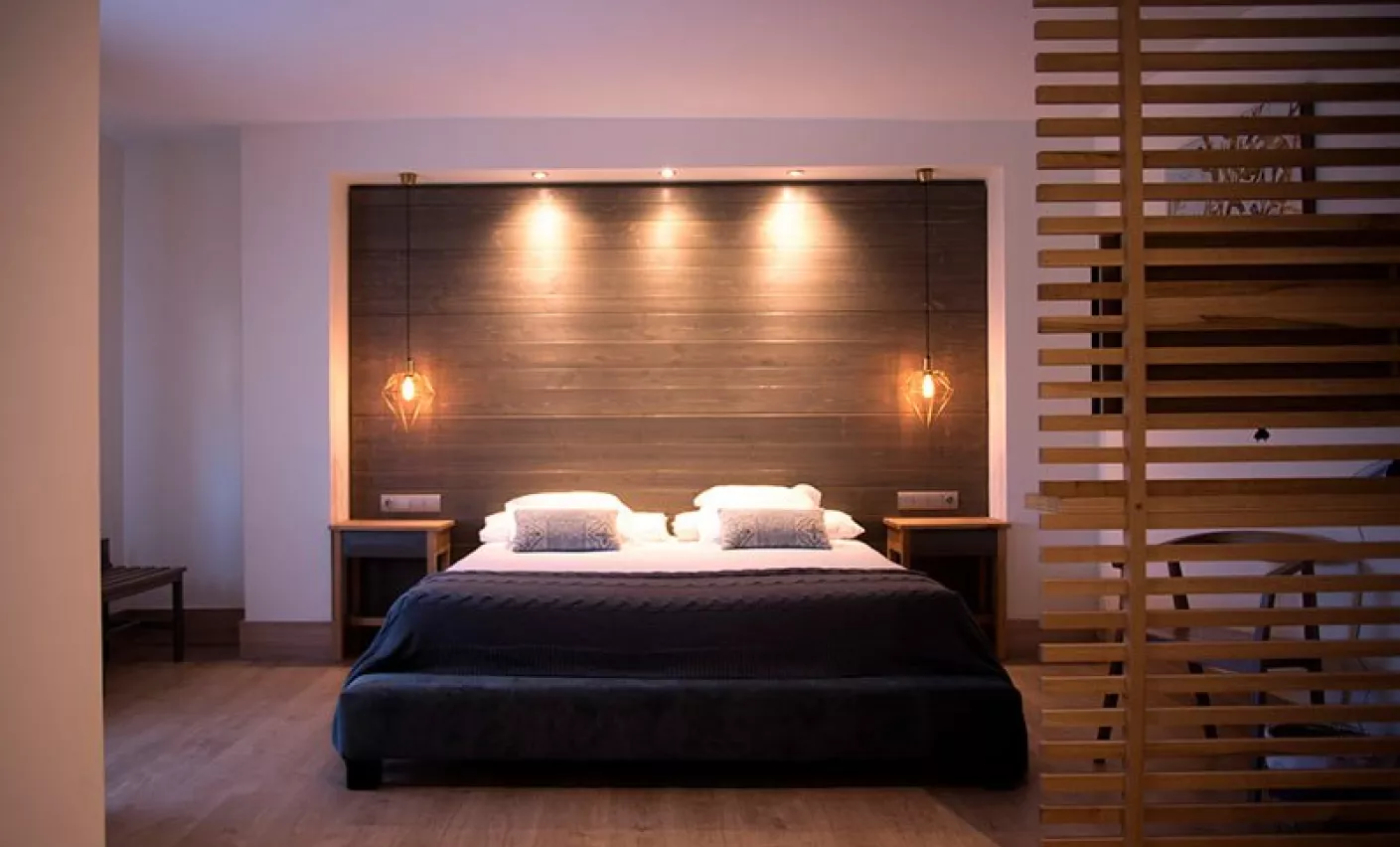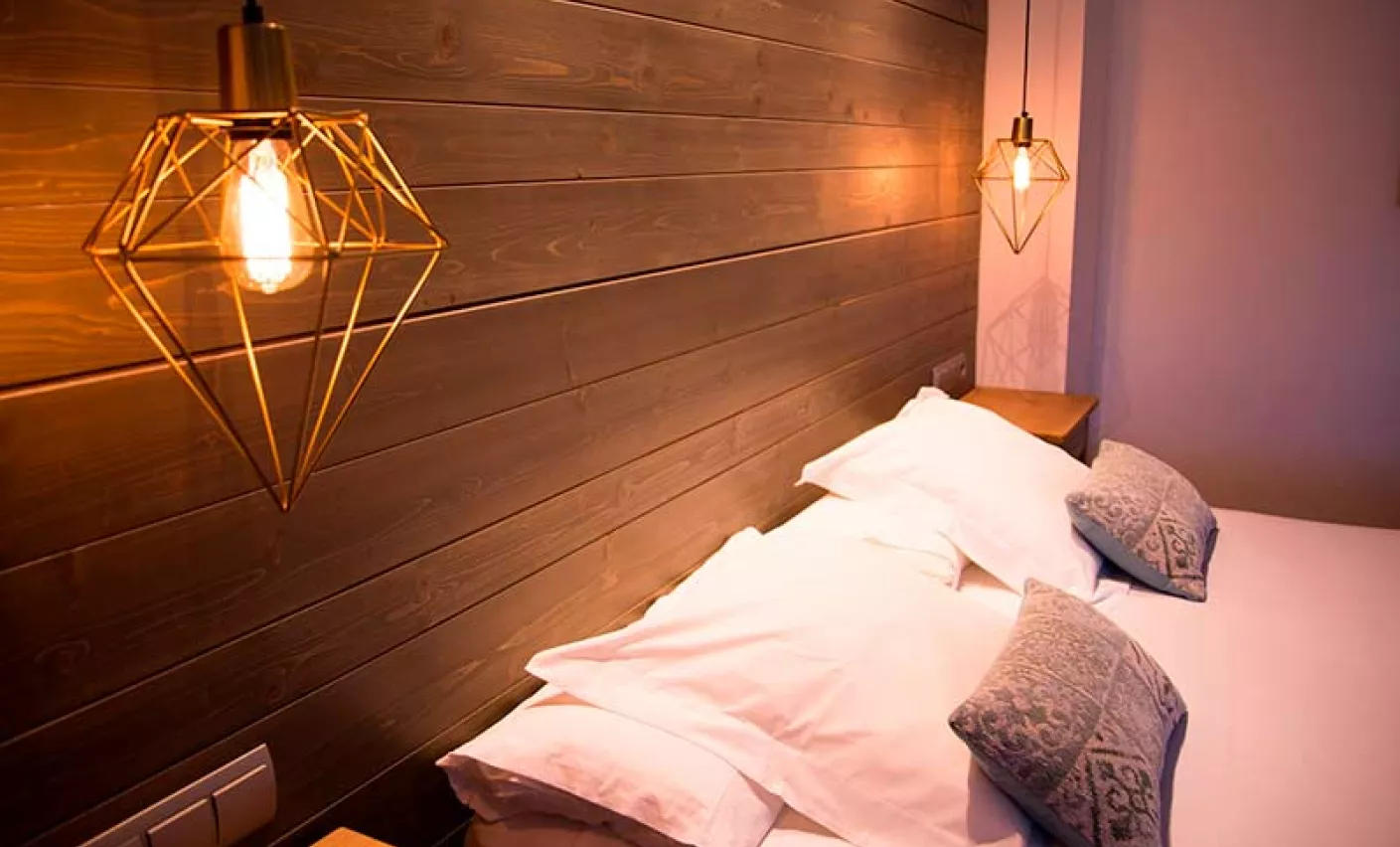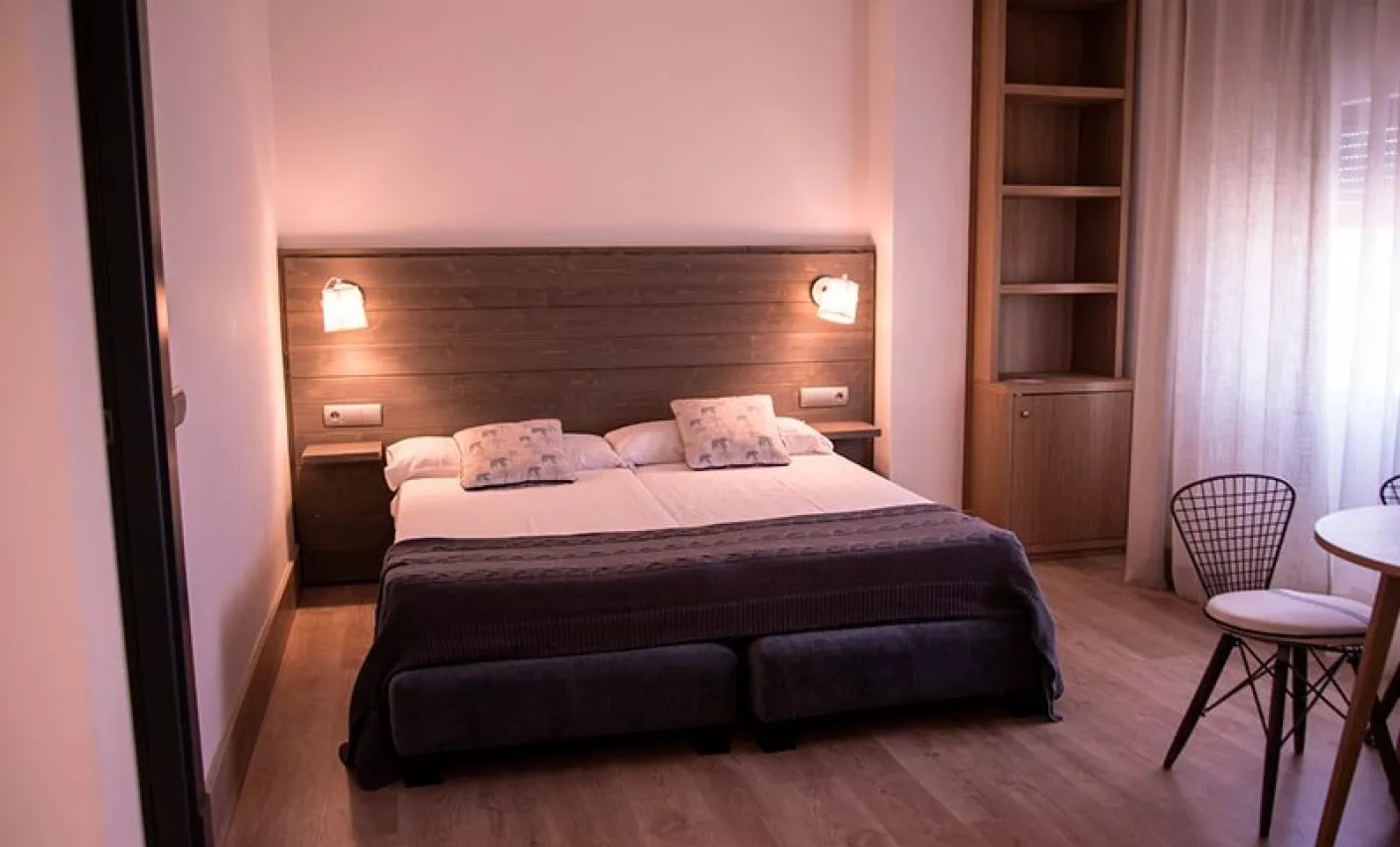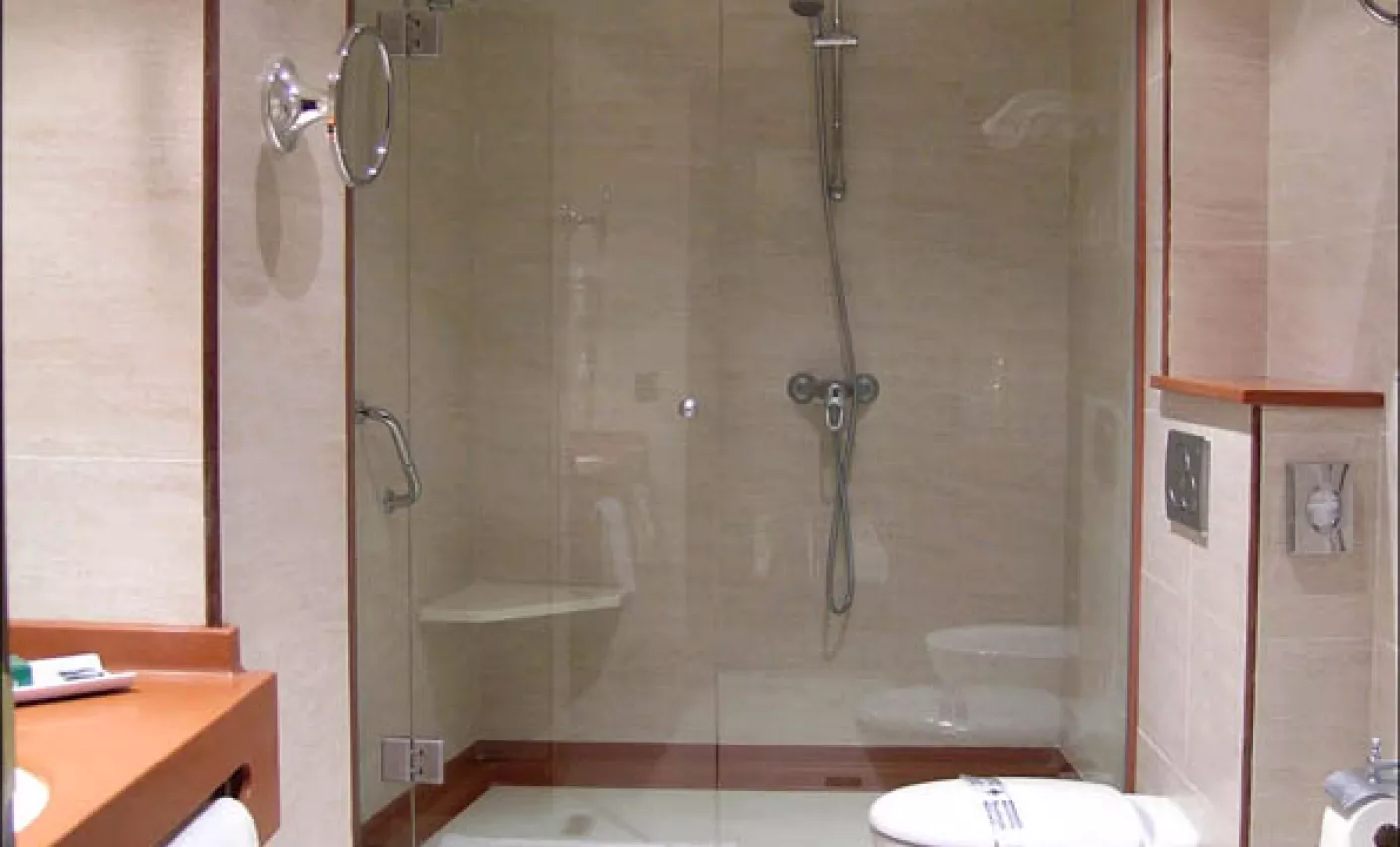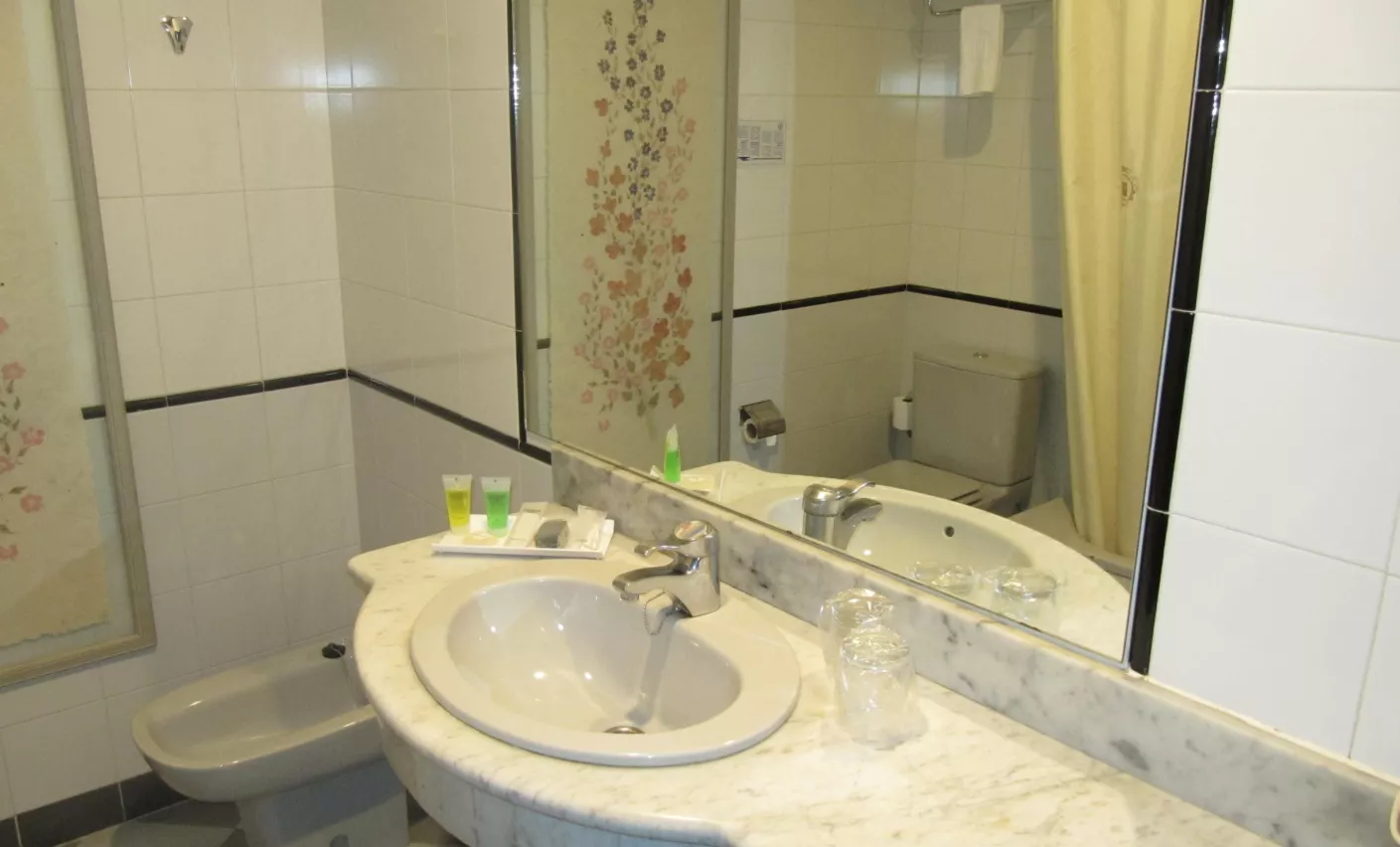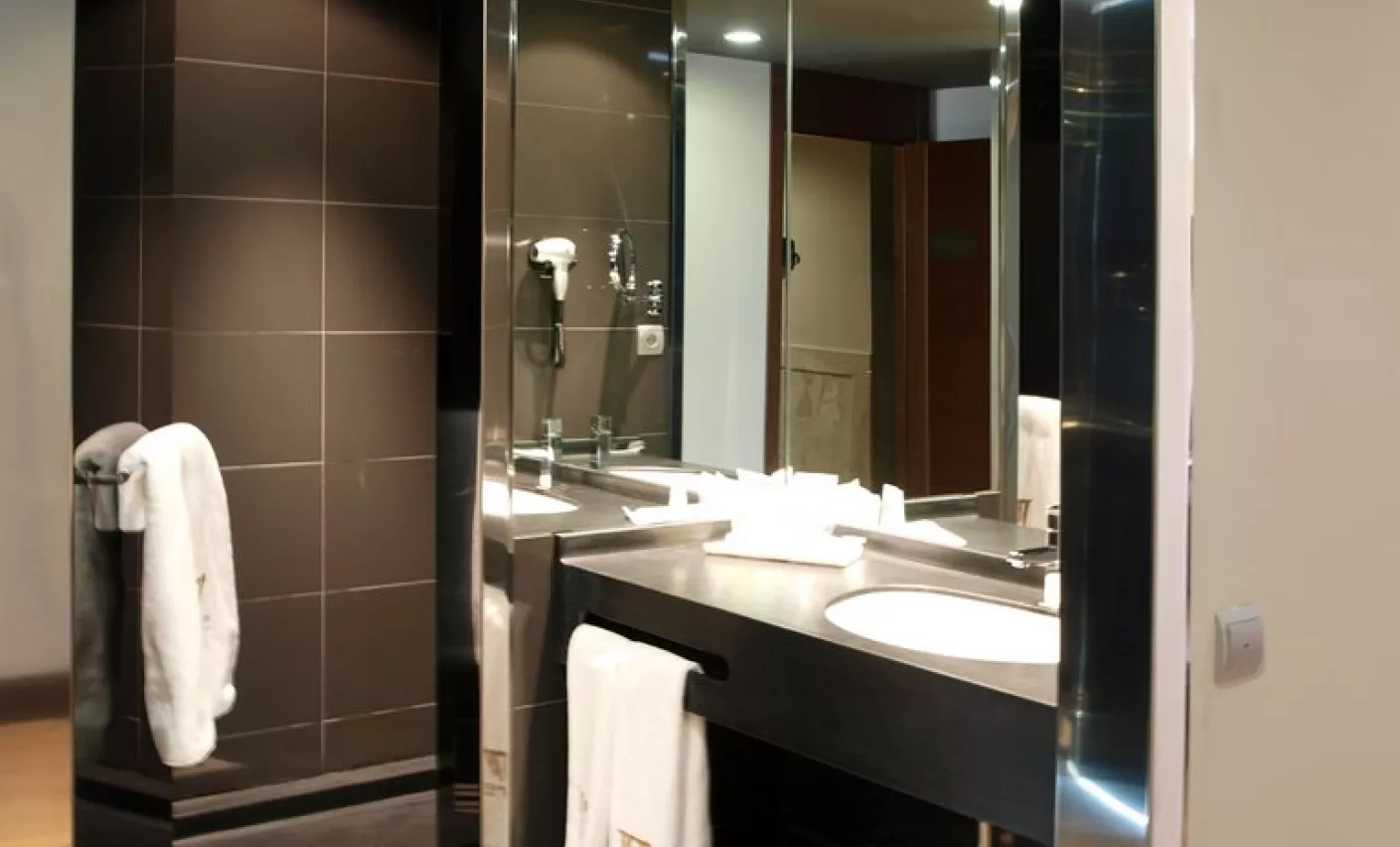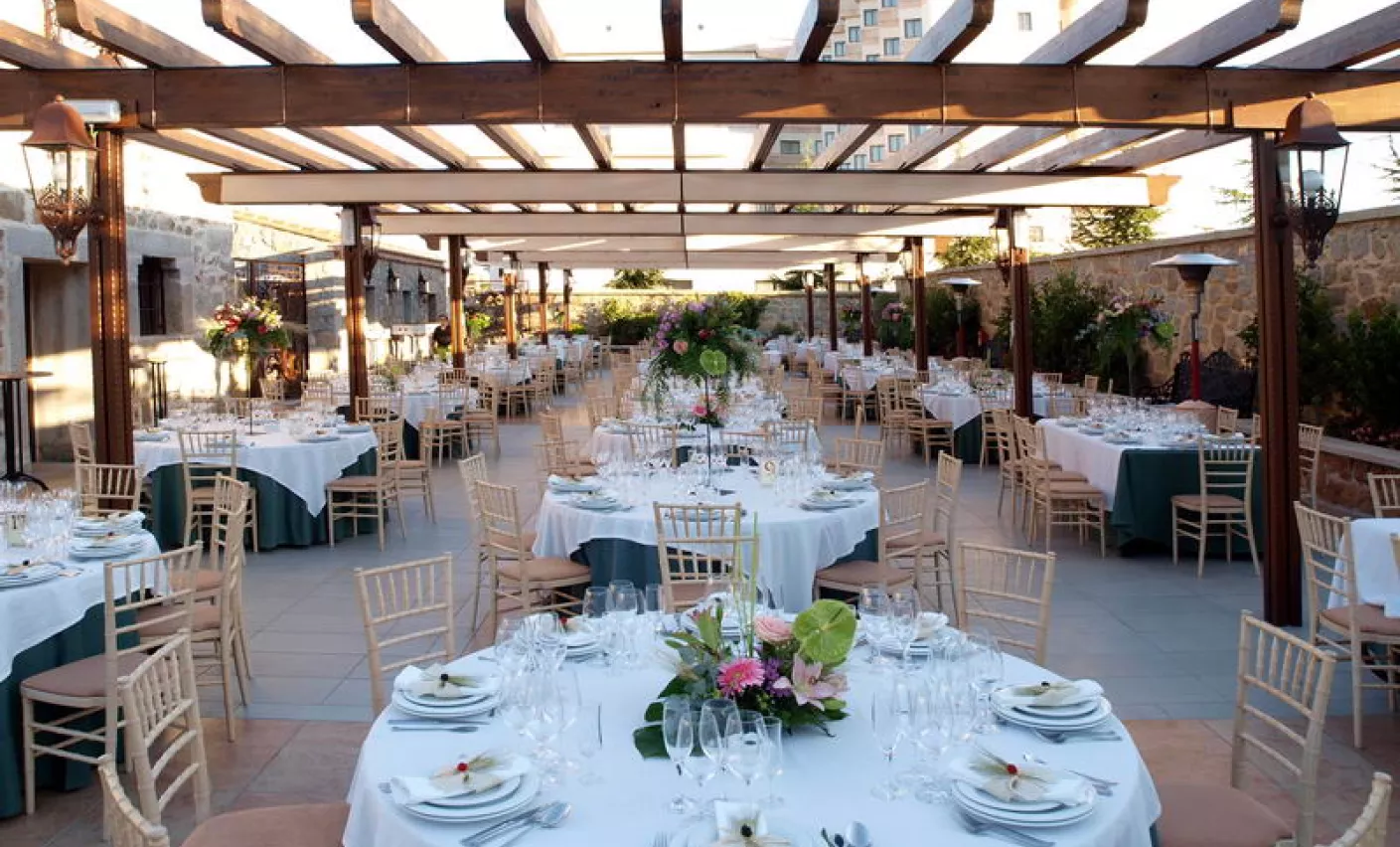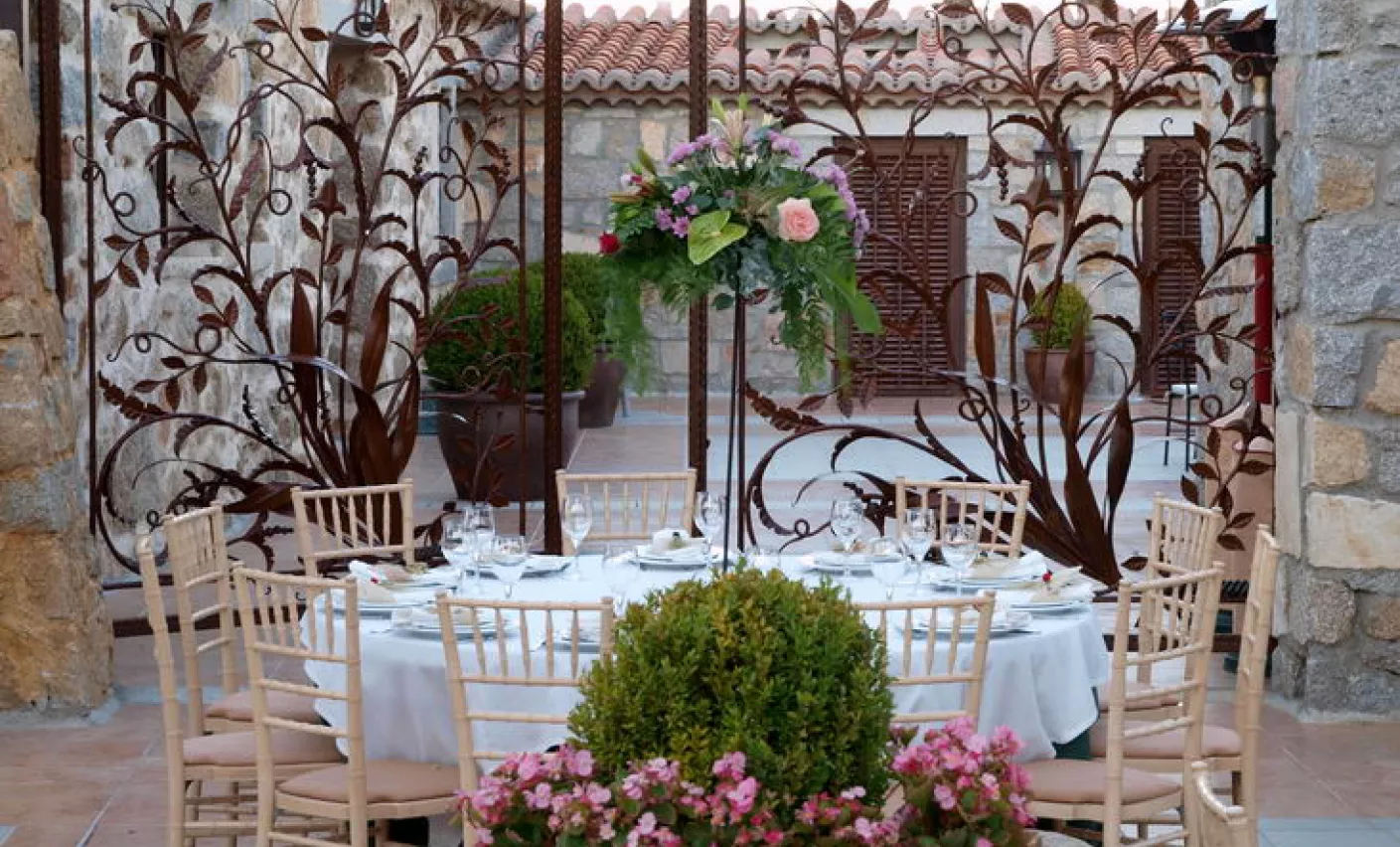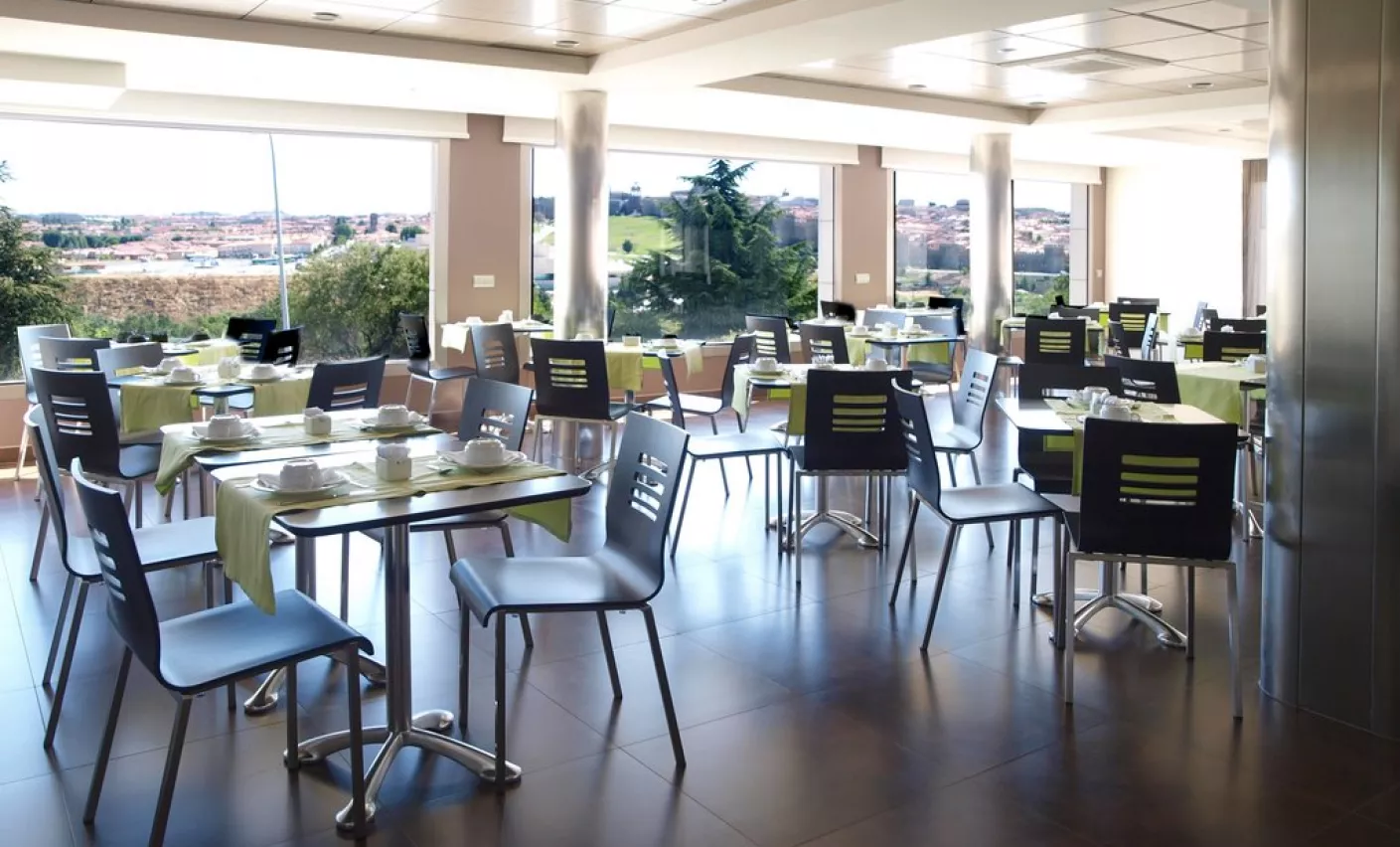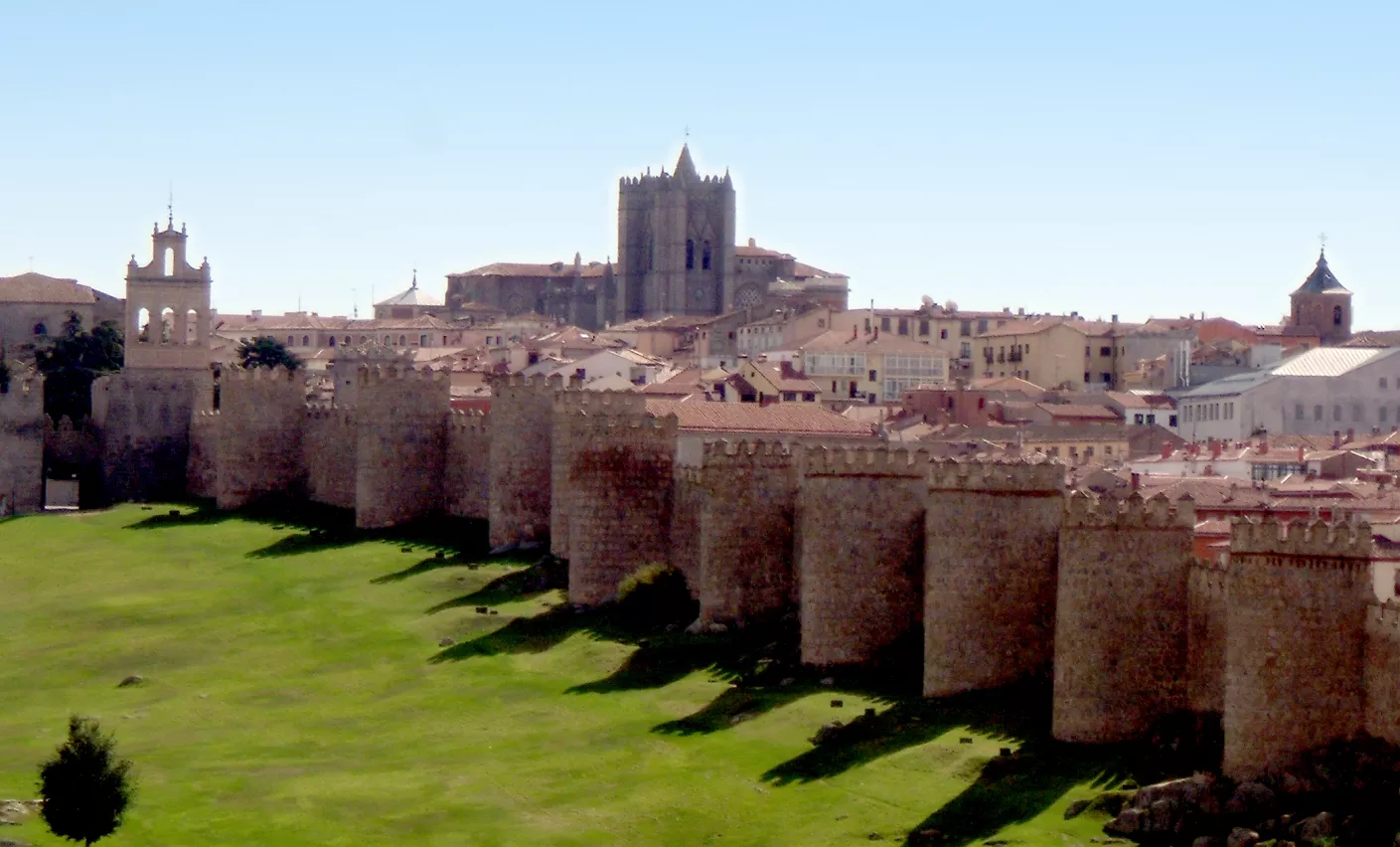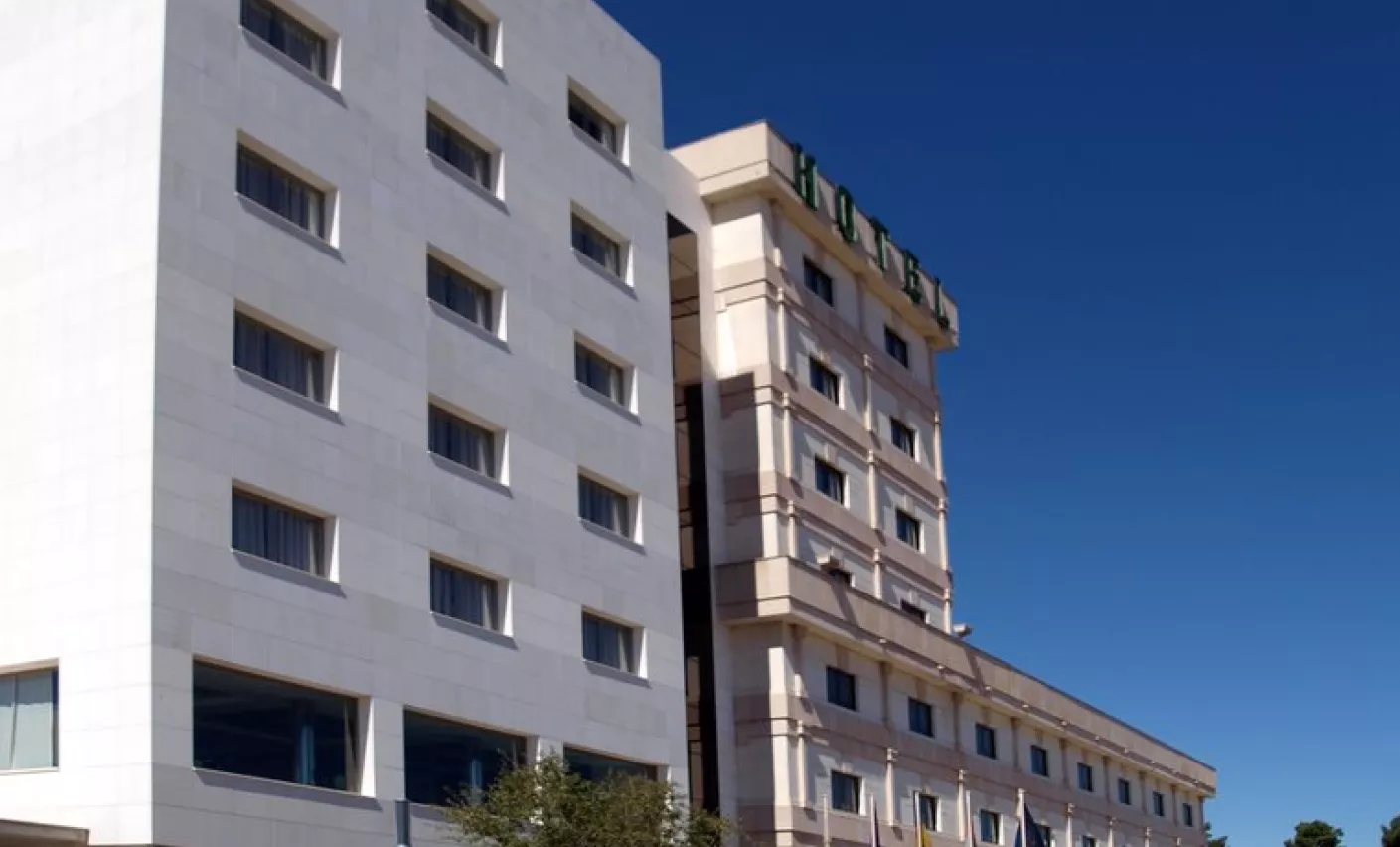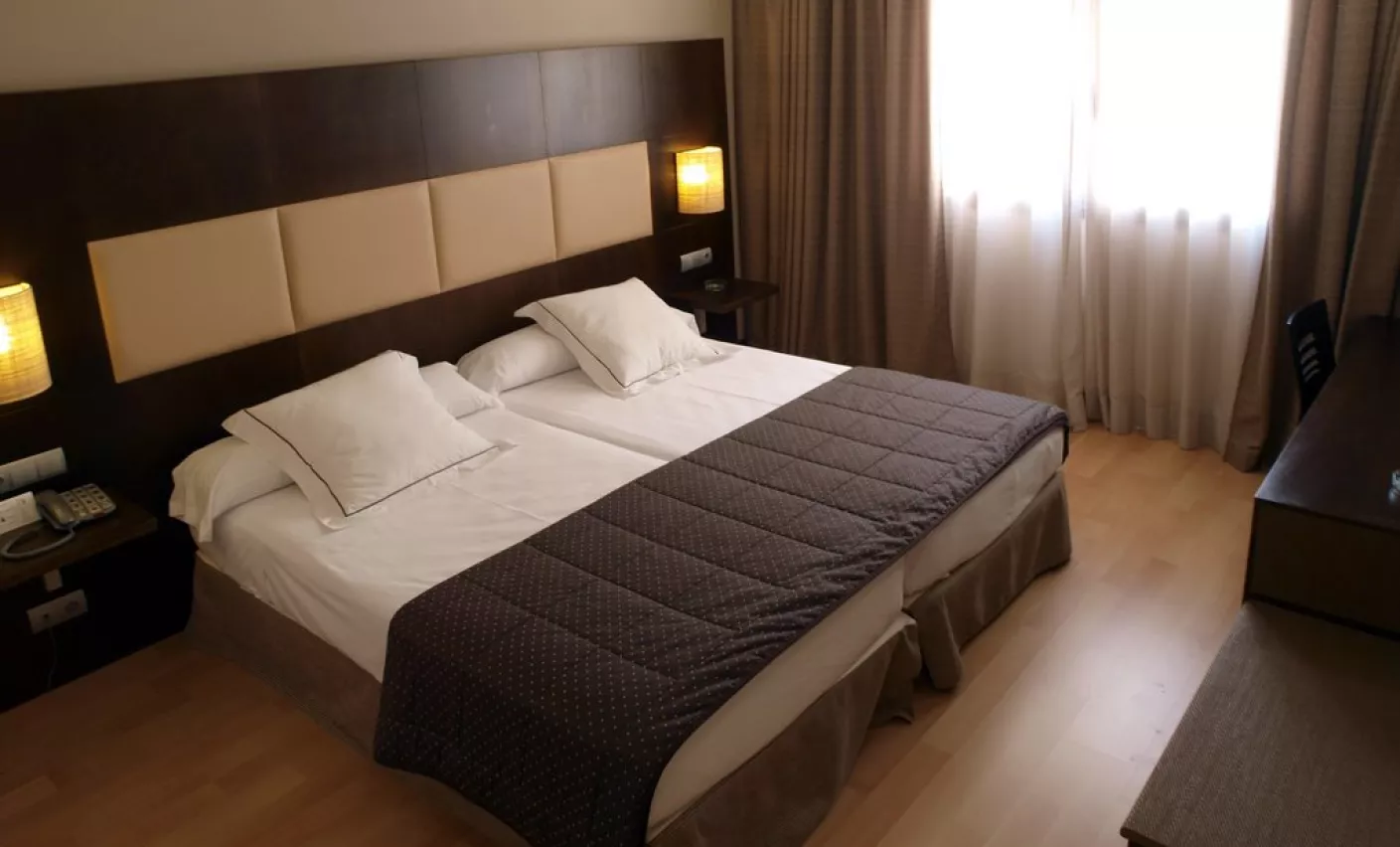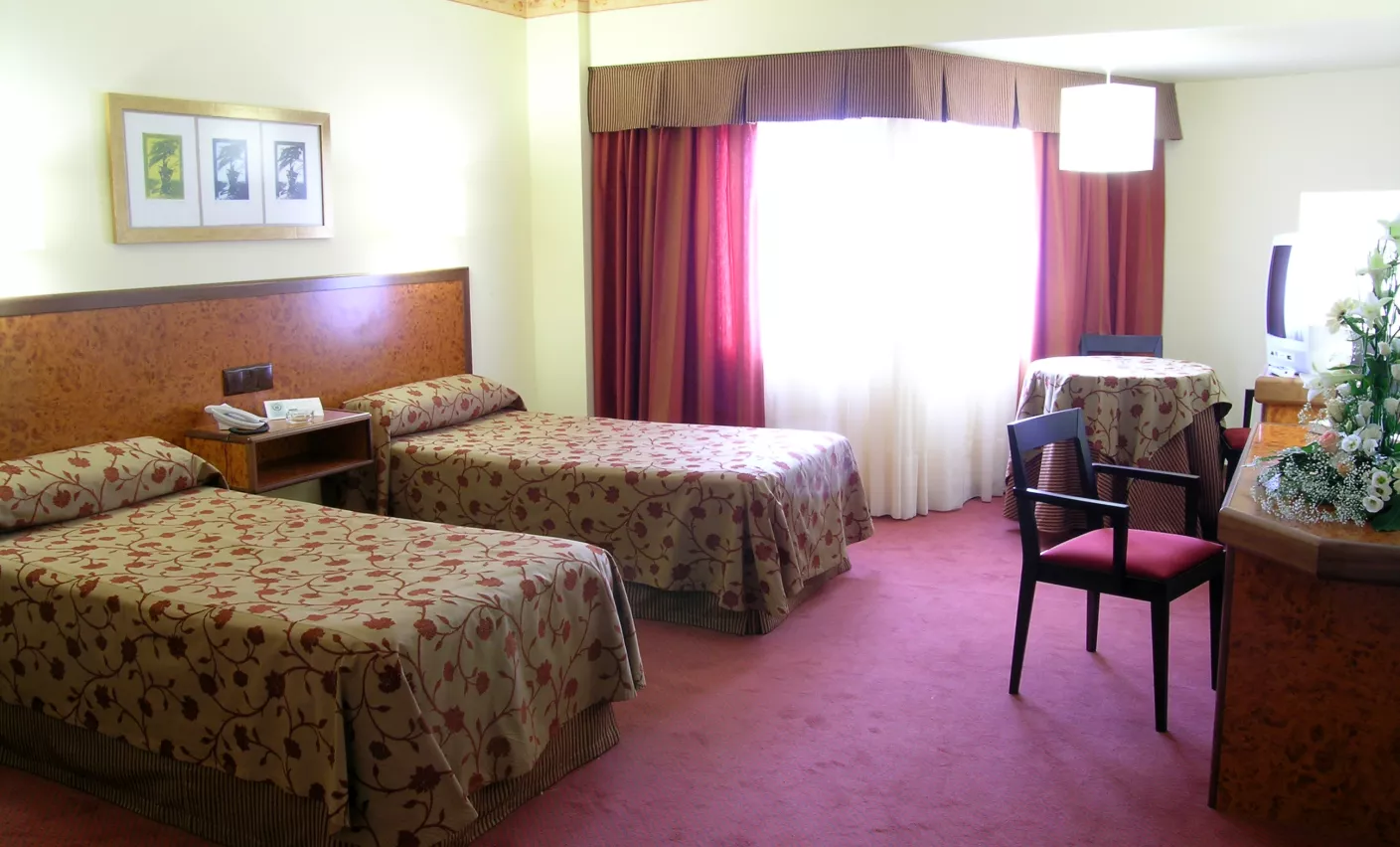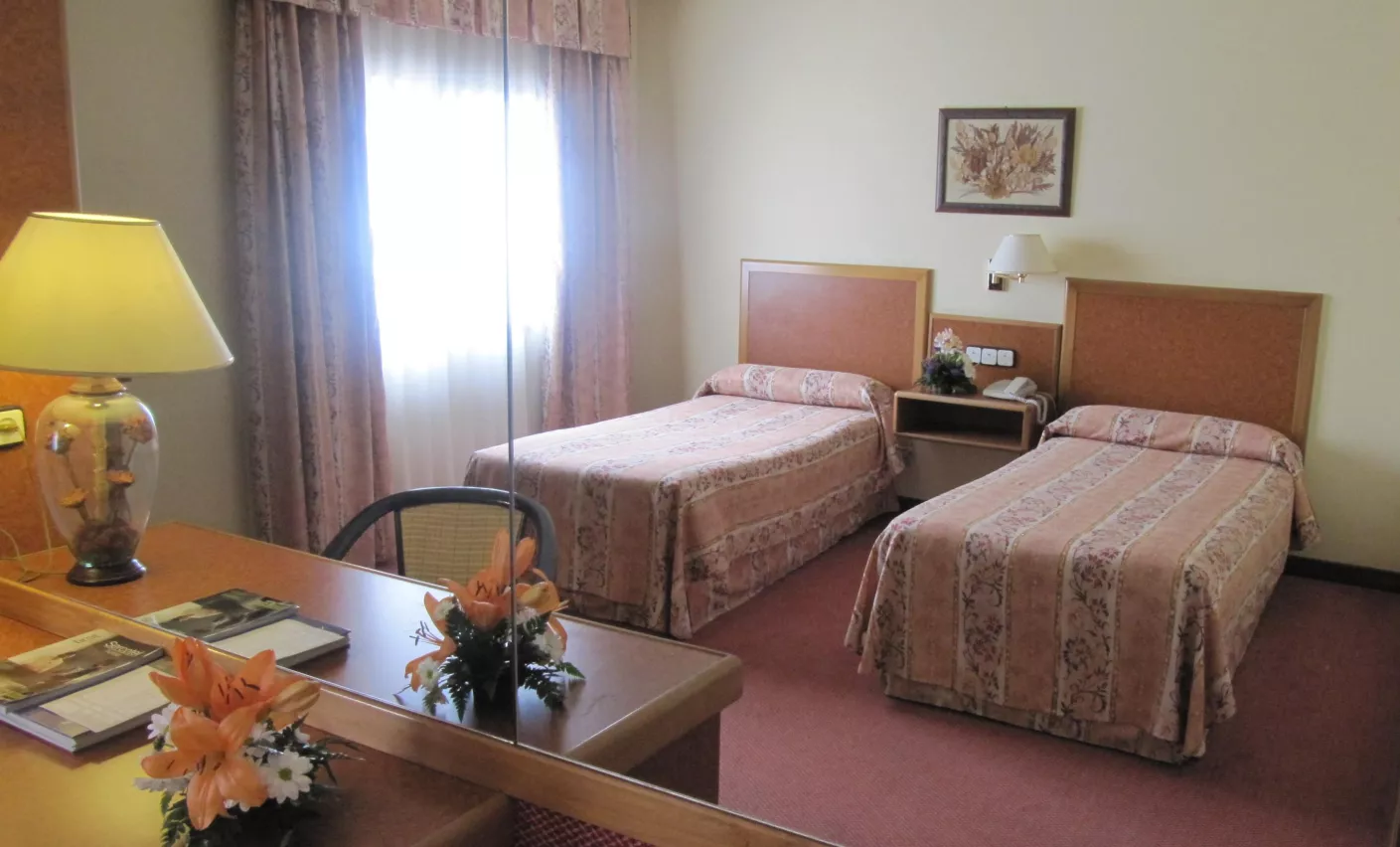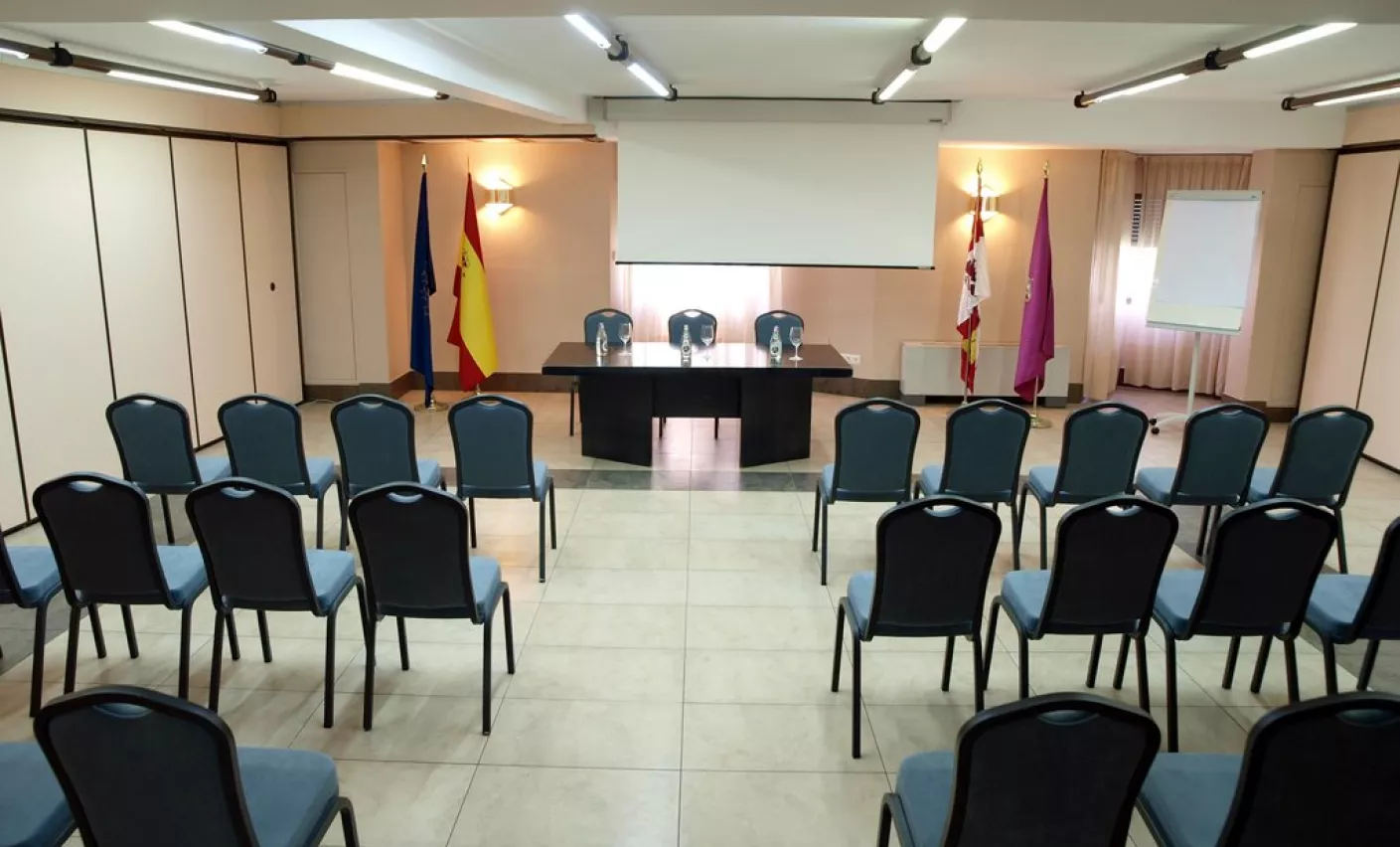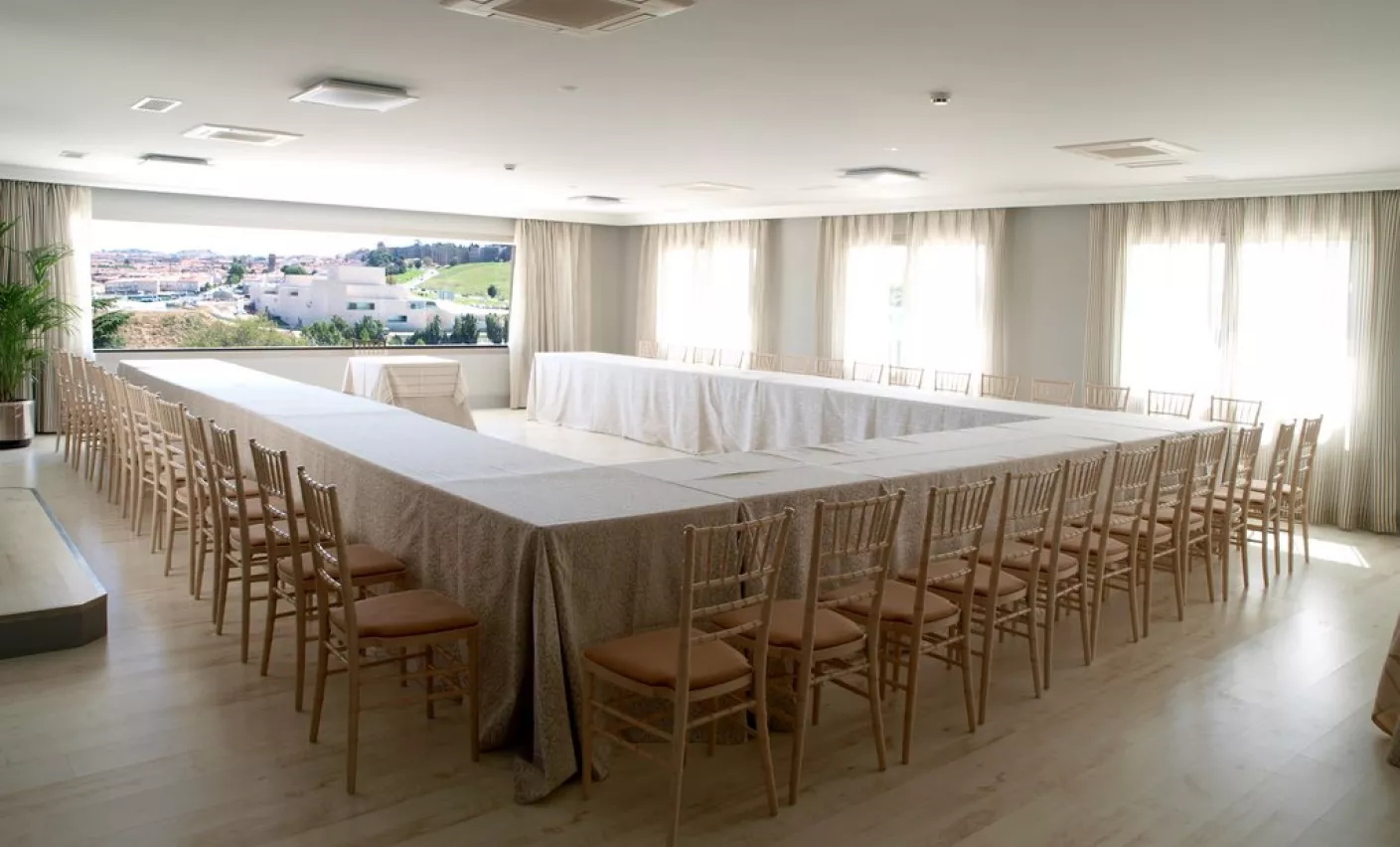 Meeting rooms
FACILITIES
Flexible spaces in the best locations.
PEOPLE
Tailor each space to the needs of your event.
SQUARE METRES
Rooms for holding your social event, convention or meeting in.
Frequently Asked Questions
What are the check-in and check-out times at Sercotel Cuatro Postes?
You can check-in from 12:00 and you must check-out by 12:00.
Does Sercotel Cuatro Postes provide parking facilities?
Yes, the hotel has a car park that costs €10 per day. You can only book a parking space from the reception team when you arrive at the hotel.   
Does Sercotel Cuatro Postes provide Wi-Fi? Is it free of charge?
Yes, there's free Wi-Fi access throughout the hotel. 
Can I stay at Sercotel Cuatro Postes with my pet?
We're sorry, but pets aren't allowed at the hotel.
Is there a restaurant at Sercotel Cuatro Postes?
Yes, there's a restaurant at the hotel. 
What kind of breakfast is served at Sercotel Cuatro Postes?
We offer you buffet breakfast. 
Does Sercotel Cuatro Postes provide Room Service?
Yes, Room Service is available.
Are there fridges and/or minibars in the rooms at Sercotel Cuatro Postes?
Yes, all the rooms have a minibar.
Does Sercotel Cuatro Postes provide a laundry service?
Yes, we provide a laundry service.
What accessibility measures does Sercotel Cuatro Postes take to assist people with reduced mobility?
We have rooms adapted to people with reduced mobility. The hotel's communal areas can also be accessed by people with reduced mobility.