Sevilla, Spain
Sercotel Doña Carmela
Search your hotel or destination
Your family in Seville
You aren't at home, but you feel like you are. That's the maxim of the Sercotel Doña Carmela Hotel. You'll find us in the Bellavista-La Palmera neighbourhood of Seville, not far from the Benito Villamarín Stadium. Of course, as soon as you arrive, the first thing you'll notice is the warmth and familiarity of our staff.  
Come in without fear; there's room for everyone at our three-star hotel. Our 59 rooms are spacious and they all have natural light. They're designed for you if you want to spend the whole day looking around Seville, but also for you if you come to work.  
Whatever your reason for coming and whether you visit us alone or with your family or friends, your rest will be guaranteed at the Doña Carmela Hotel. And you can stay connected to the world, as free internet access is available in all our rooms and communal areas. And in our Business Center. We know that you'll like to work out the details of the next day's meetings here. 
What we were saying about making you feel at home isn't a cliché, it's a fact confirmed by the numerous guests who keep coming back to visit us. Be careful, we'll get you hooked.  
How will we do it? By focusing on looking after you. For example, at our 24-hour reception we'll help you to plan your visit to Seville, tell you where to find the best restaurants and bars and make sure you get to the city centre quickly (and free of charge). If you need one, we can also provide a shuttle service to and from the airport or railway station.  
We want you to get to know the city but also have you by our side. This is why we provide all kinds of comforts inside the doors of the Doña Carmela Hotel in Seville.  
Apart from the rooms, you'll be able to enjoy its welcoming communal areas, such as the spacious lounges for watching TV or relaxing as you read a book.  
However, we know that what's been drawing your attention since you saw the images is our photogenic outdoor pool with a solarium area. Don't forget your swimming costume because you'll be grateful for a dip during the warmer months, of which there are many in Seville.  
Are you hungry? You'll also feel close to home at mealtimes. For example, you can have an afternoon snack with a soft drink accompanied by some typical home-made tapas in our cafeteria. If you want something a bit fancier, our restaurant will have what you're looking for, including meat, fish, rice dishes and so on. 
And yes, we're among those who think that breakfast is the most important meal of the day at a hotel. That's why we serve it at the table, so that you can pay it due reverence. And we serve a wide range of food for all tastes, such as toast, pastries, cold meats, eggs, sausages and fruit. Believe us, you'll need lots of energy to get around our city, from the Plaza de España to La Macarena.
Find your room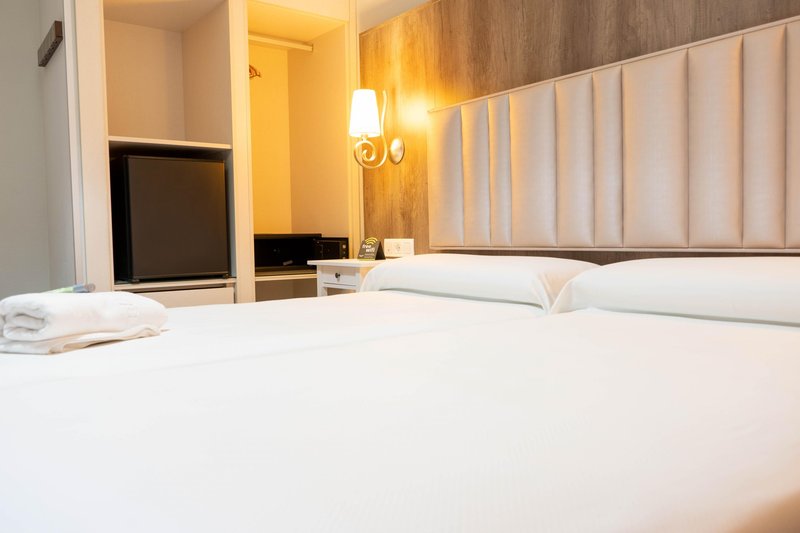 Classic Room
The brightness of the Superior double rooms at the Doña Carmela Hotel is the first thing that will catch your attention. Go in, lie down on the Queen Size bed and good luck! The mattress is so addictive that you won't be able to get off it in the morning.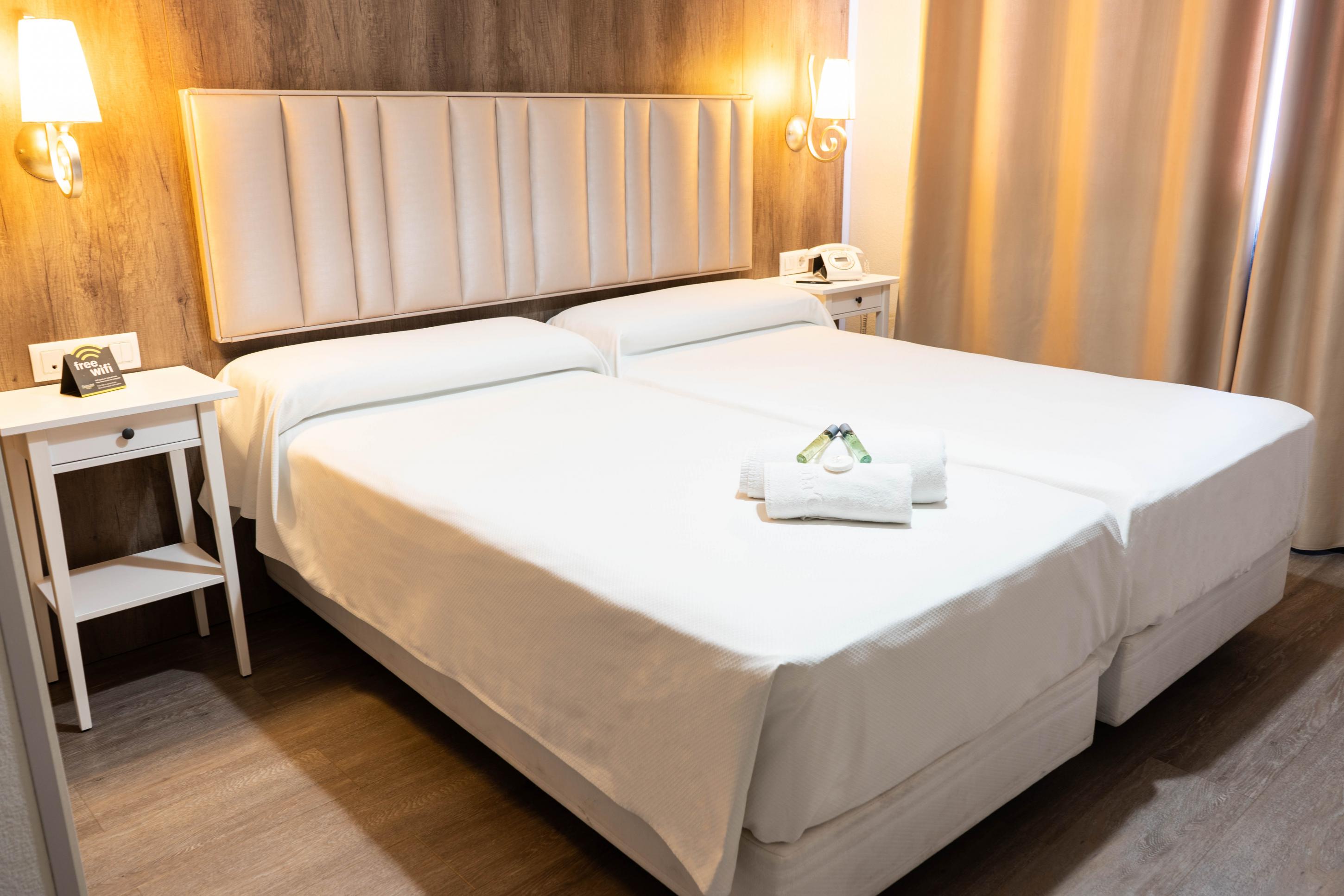 Classic Room
More is always better. These rooms 21 m2 in size are spacious and full of natural light. Do you need to rest and switch off? You'll be able to do so in one of the beds with a comfortable mattress. Do you have to keep on working? Concentrate at your desk, with free Wi-Fi and piped music. 
Complies with Local/State/Federal fire laws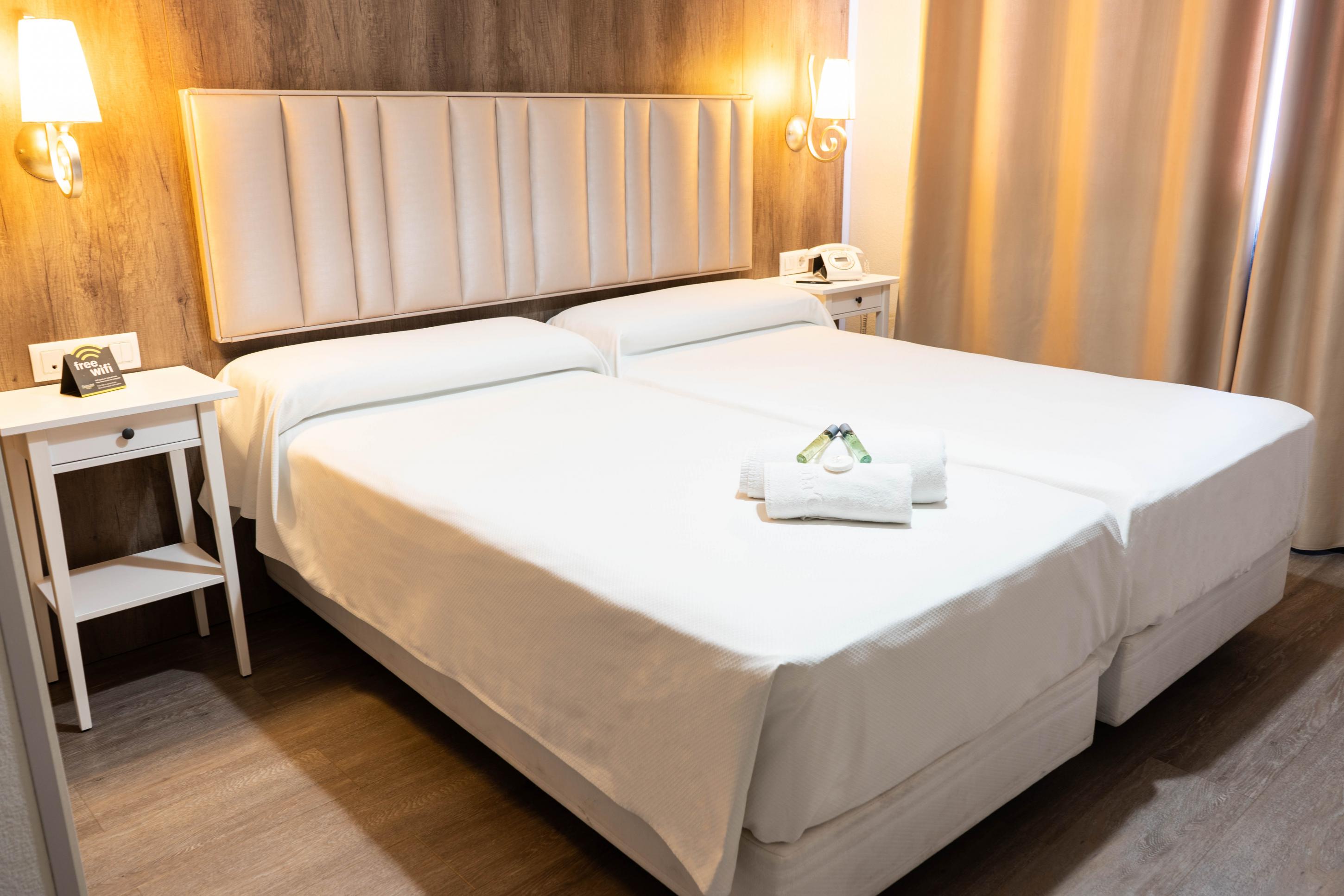 Junior Suite
More space? Yes. More fittings? Also. You'll feel better than you would at home in the Suites at our Sercotel Doña Carmela. Its roomy bathroom will leave you speechless and put the icing on the cake of a perfect trip to Seville. 
Complies with Local/State/Federal fire laws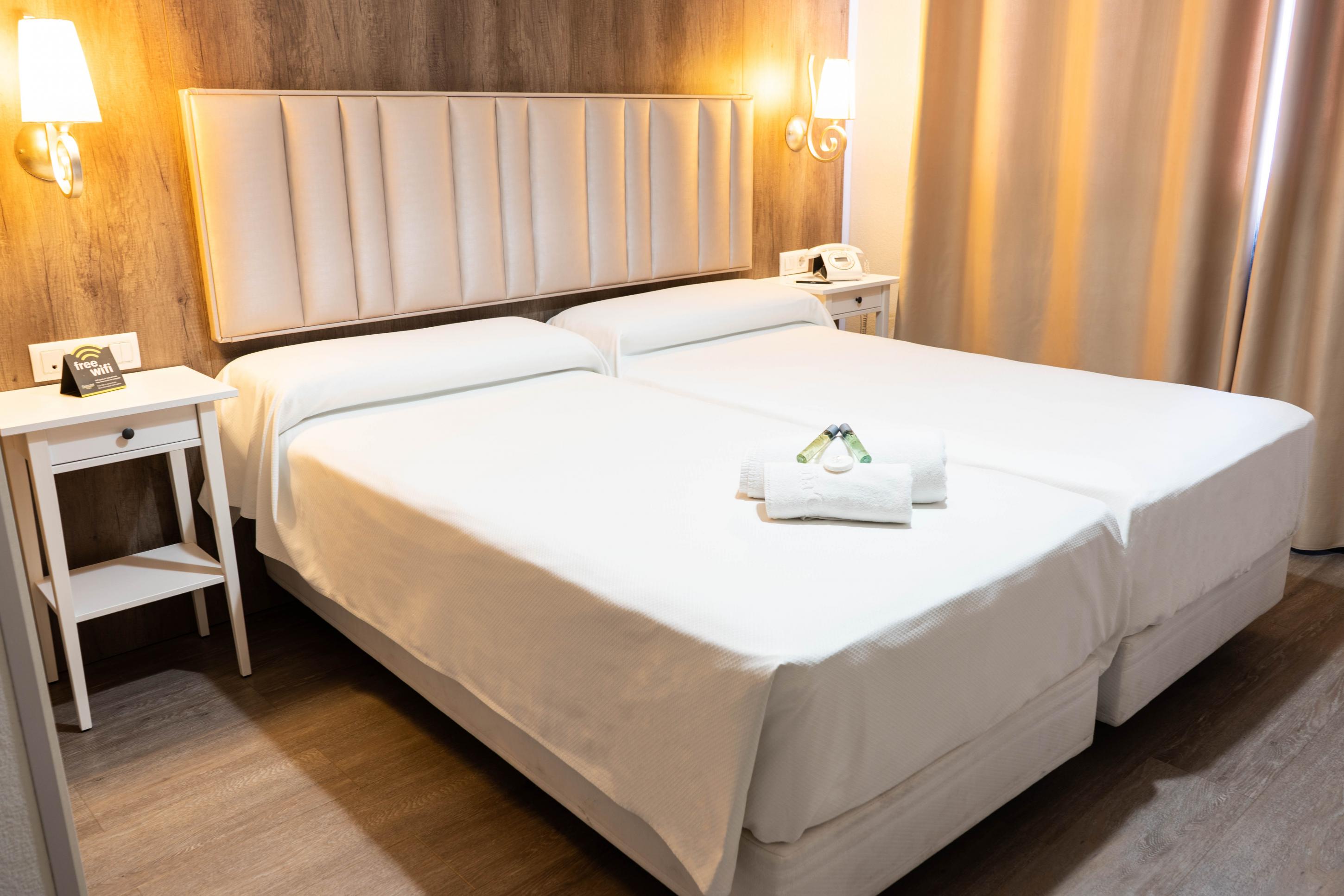 Triple Room
Whether you're travelling with your family or friends, this is the ideal room for you. You can add an extra bed to this 22.5 m2 room to enable you to all rest together, comment on your day and prepare for the next one with the free Wi-Fi. 
Milestones, achievements and projects
Regional development