Almería, Spain
Sercotel Gran Fama
Search your hotel or destination
Your gateway to a wonderful box of surprises
The thing about Almería is to surprise those who visit it. And our Sercotel Gran Fama lives up to a city where the sun shines practically all year round, the heritage awaits you at every step, the cinema permeates everything and the Mediterranean bathes its beaches. There, that's nothing.
At our hotel Gran Fama we are clear about our priority: to take care of you. That is why our 88 rooms have been designed for your relaxation and well-being. They are spacious, bright, modern and tastefully decorated.
In addition, when choosing the mattresses for our 4-star hotel, we have taken into account that your days of sightseeing or business meetings can be really exhausting. When you fall into one of our very comfortable beds, you won't even have time to count sheep. Nor your pet, which can sleep in your room. 
The next morning, after enjoying that deep restful sleep, you can start the day with the magnificent buffet breakfast that we offer you in our café, always accompanied by all the news you want, as we offer you free daily papers. Reading what Facebook has to tell you is all very well, but we're still more about turning pages on paper than relying on an algorithm.
With your head awake, we wouldn't be surprised if you wanted to do the same with your muscles. Come to reception, we will explain you how to use our gym.
However, if you prefer to exercise in the open air, all you have to do is head for the historic city centre. We are only a 20-minute walk away. Yes, you're right, in Almeria you won't need a car at all. Leave it in our car park. Interesting fact? We have charging points for electric vehicles.
Of course, before you set off to explore Almería, stop by our reception. We have prepared our recommendations for you to experience the city. You know, a mix of must-haves and insider tips, the kind that make all the difference on any trip.
Make the most of your foray into the old town to marvel at all that the city has to offer. Yes, the gastronomy too. Although, if your body is asking you to come back to our Sercotel Gran Fama, you can always go for a walk around the nearby Mediterráneo Shopping Centre and the numerous restaurants there.
Or, even better, stop by our restaurant-cafeteria. In the evenings, we prepare light dinners, those that are shared and eaten casually, based on snacks, salads, sandwiches, mixed plates and sandwiches.  
We would love it if the reason for your arrival at our Gran Fama hotel were leisure, but if you are here for work, we probably already have what you need ready for you. These include: free Wi-Fi in all the hotel facilities, a Business Corner, where you will find the privacy you need to prepare your meetings and, of course, some wonderful rooms where we will help you to organise the event that best suits your needs. 
As we said: we are a wonderful box of surprises.
Find your room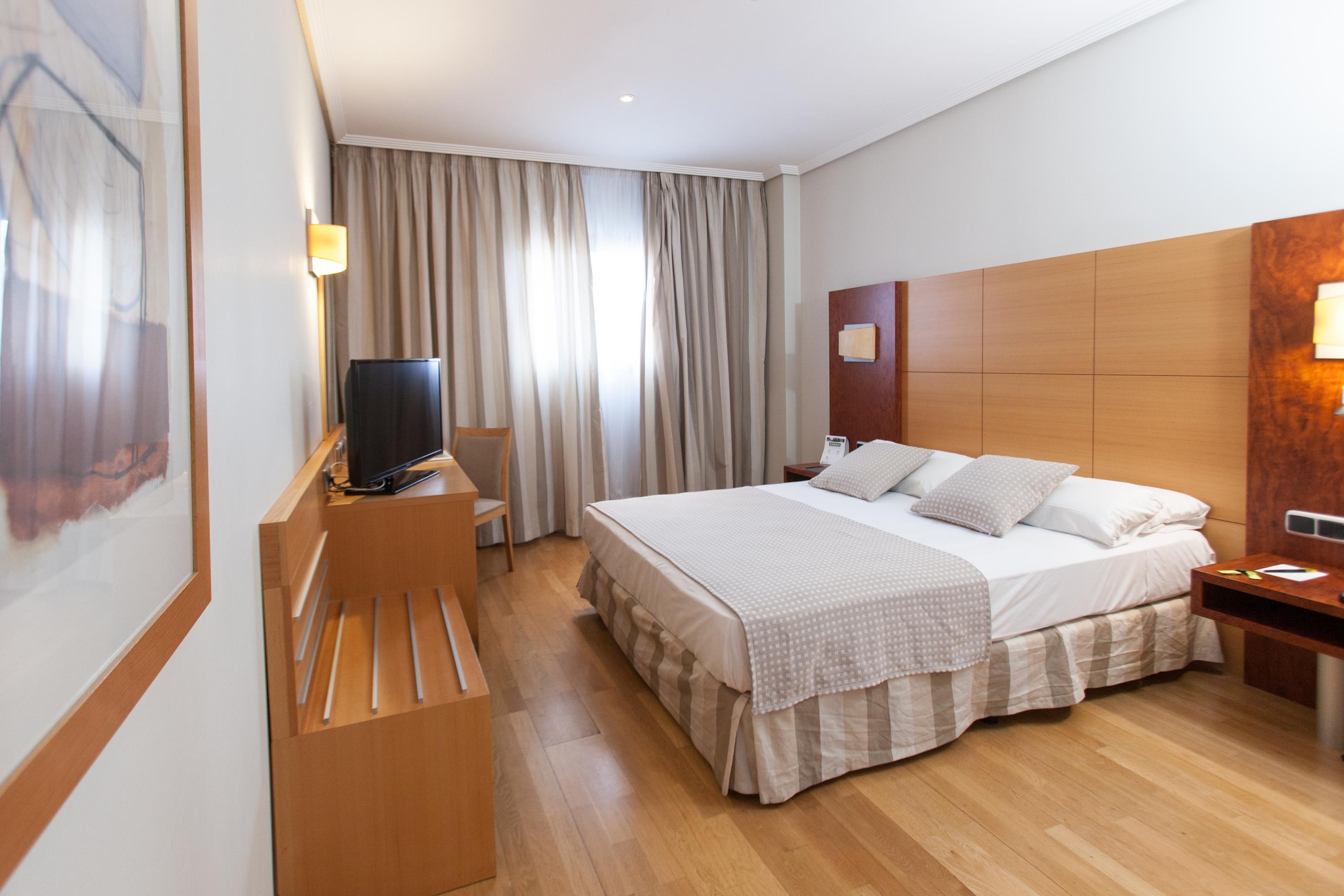 Classic Room
Whether you are looking for a room to spend some romantic and unforgettable days as a couple in Almeria or you are attending a business convention, our double room with double bed will provide you with the rest you need to make the most of your trip.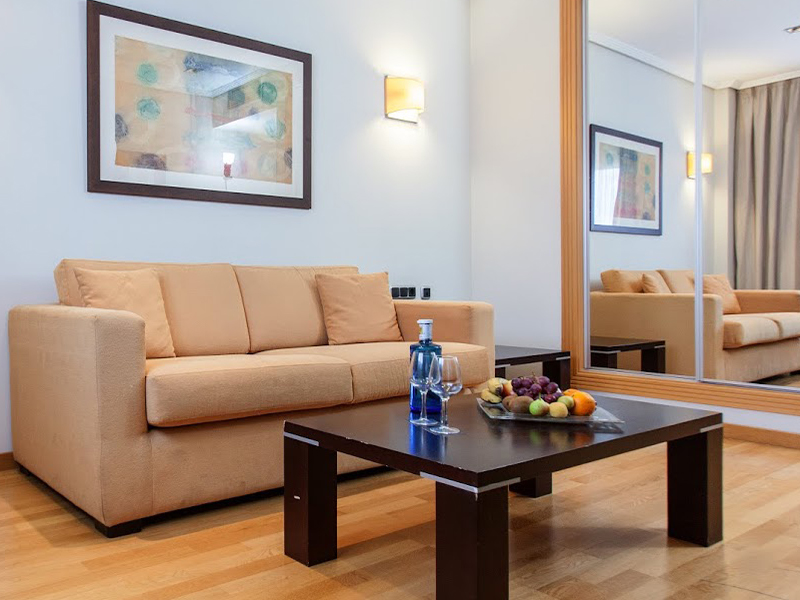 Junior Suite
Staying in our Junior Suite, you will enjoy another way of getting to know Almería. We came into this life to enjoy ourselves, didn't we? Well, here you will, thanks to its spectacular king-size bed, 2x2 metres, and the elegant adjoining lounge. 
Pub
Enjoy a drink or a snack with the characteristic Gran Fama touch, served in an unbeatable atmosphere.
Parking
Do not worry about your car. For a small supplement you can park in a car park that we have arranged a few meters from the hotel.
Key features
The Sercotel Gran Fama offers the most complete services of a hotel in Almería to guarantee a pleasant stay. The hotel has a cafeteria, free newspapers, a concerted gym, business corner, a spectacular terrace and facilities for people with reduced mobility.
Meeting rooms
FACILITIES
Flexible spaces in the best locations.
PEOPLE
Tailor each space to the needs of your event.
SQUARE METRES
Rooms for holding your social event, convention or meeting in.
Milestones, achievements and projects
Safe Andalusia
Security measures on Covid-19