Navarra, Spain
Sercotel Hola Tafalla
Search your hotel or destination
All the comfort you're looking for, tailored to you
Just 20 minutes from Pamplona, in the beautiful city of Tafalla, our hotel Sercotel Hola Tafalla is the best accommodation option for those looking for a comfortable stay to explore the many treasures of Navarre.  
Our elegant and modern spaces will captivate you with their abundant natural light and will win you over when you discover that they are equipped with everything you need to spend a few pleasant days of rest.  
Namely: 58 very comfortable rooms perfect to accommodate any kind of traveller, free newspapers and a relaxation room where you can catch up on that book you've been wanting to read or that TV programme you love.  
Of course, it also has an excellent Wi-Fi connection so you can share the best snapshots of your holiday with your loved ones. For example, the one where you go out enjoying the sunset, glass in hand, on our quiet terrace... 
In addition, our four-star hotel has a cosy café and a bar-restaurant, which are available whenever you feel like indulging yourself. Yes, because here you can have breakfast, lunch and dinner featuring exquisite local products. 
Our Sercotel Tafalla also offers a laundry and dry cleaning service, so you don't have to worry about a thing. And it even provides you with a swimsuit or trunks, in case you feel like taking a dip or keeping up your exercise routine, in the complete sports facilities of the Tafalla Velodrome. 
Oh, it's business that brings you to Navarre? Then, you will be pleased to know that the serene grounds with good transport links of our Sercotel Hola Tafalla Hotel feature a large car park, with space even for buses. 
This factor, combined with the possibility of using five modern event rooms - whose size can be customised - makes it a fantastic meeting place for all kinds of gatherings. As we said: all the comfort you are looking for, tailored to you.
Find your room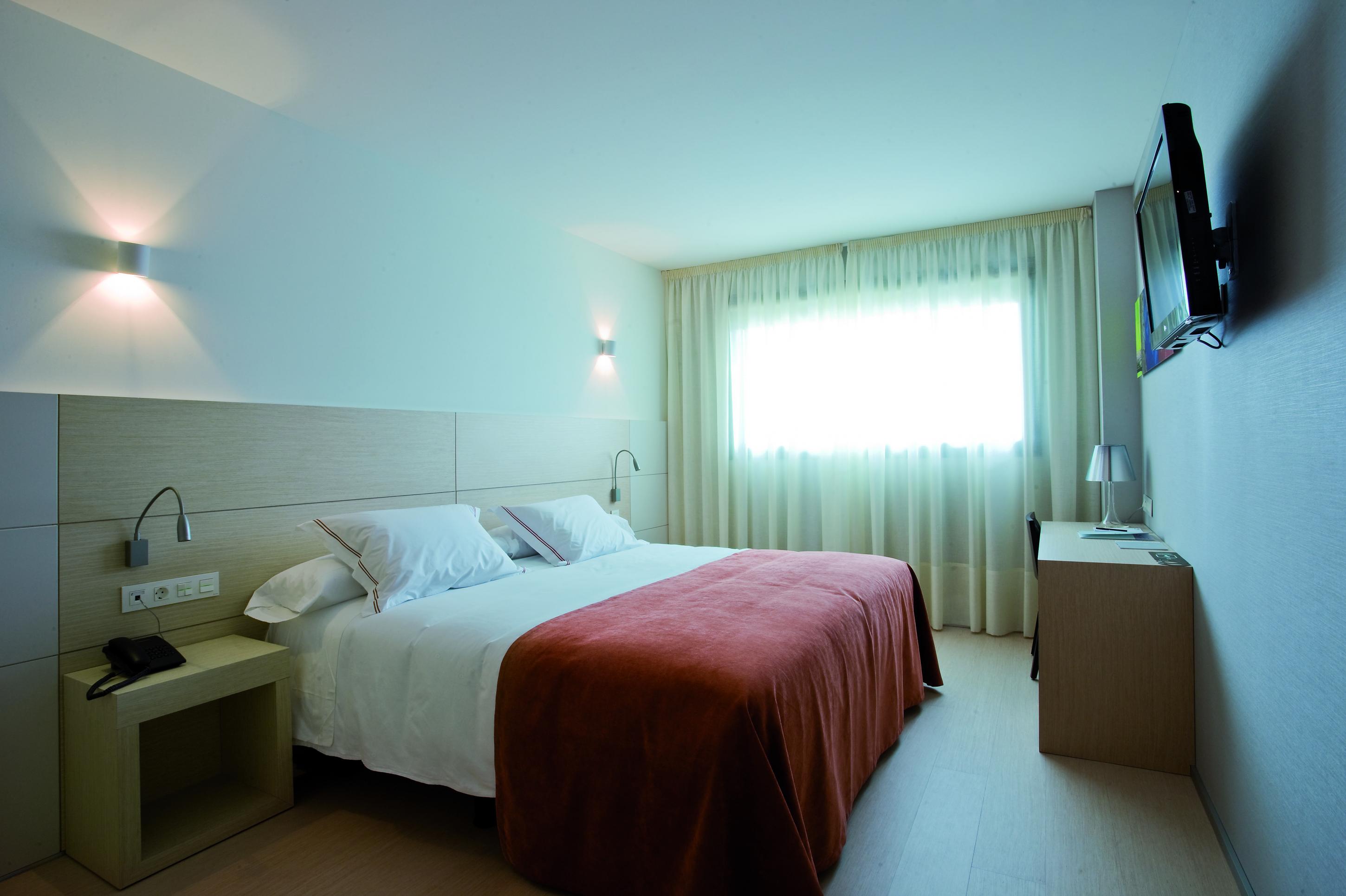 Classic Room
Treat yourself to an extra spaciousness and comfort is a pleasure at Sercotel Hola Tafalla Hotel, where this type of room has 24 square metres and King Size beds, huge and warm, where dreams always come true.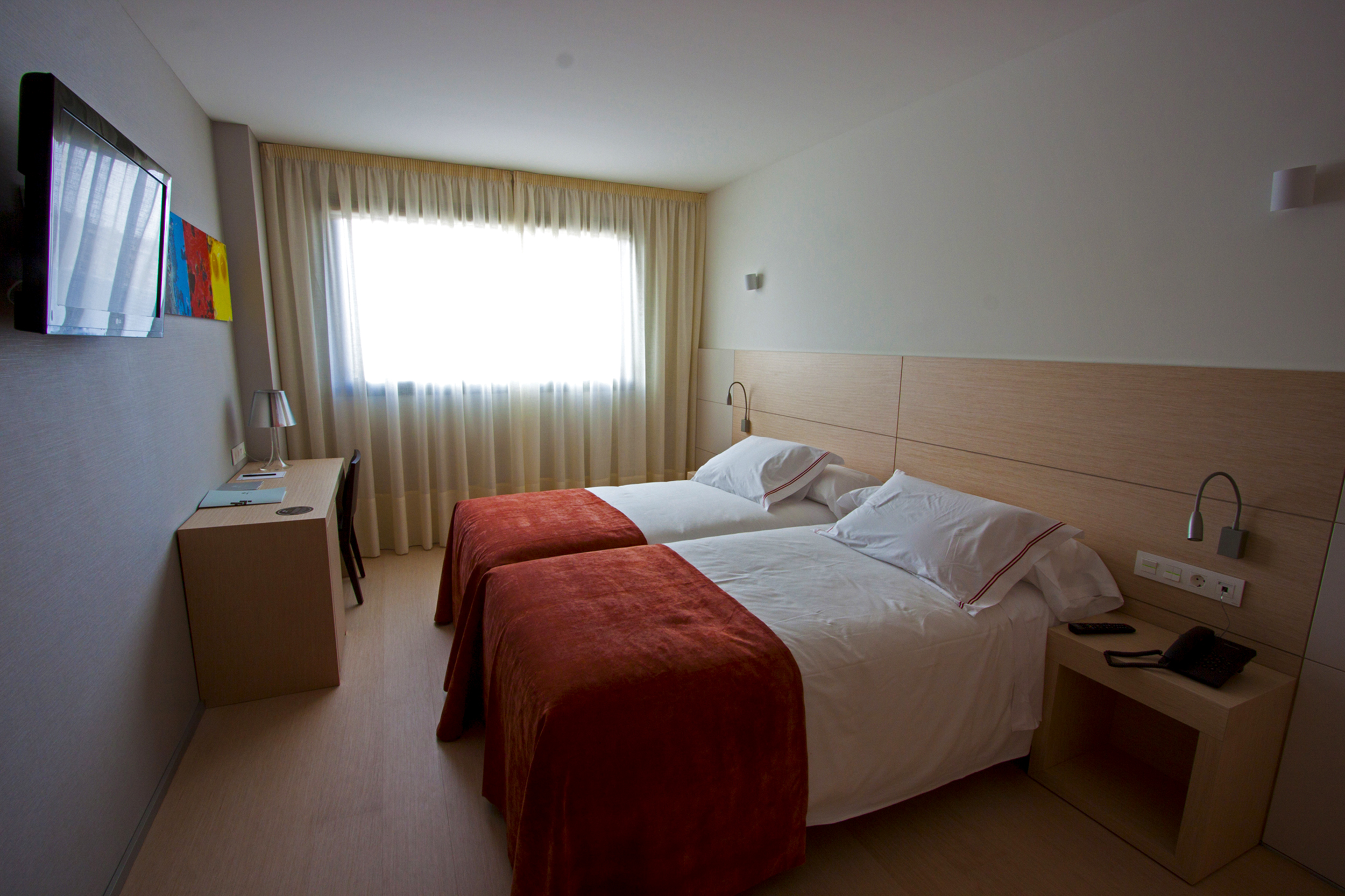 Classic Room
Offering you everything you need to recharge your batteries after a day's exploration. This is the maxim that governs the layout and facilities of the double rooms of the Hola Tafalla hotel, which have practical and comfortable furniture and a wide range of amenities.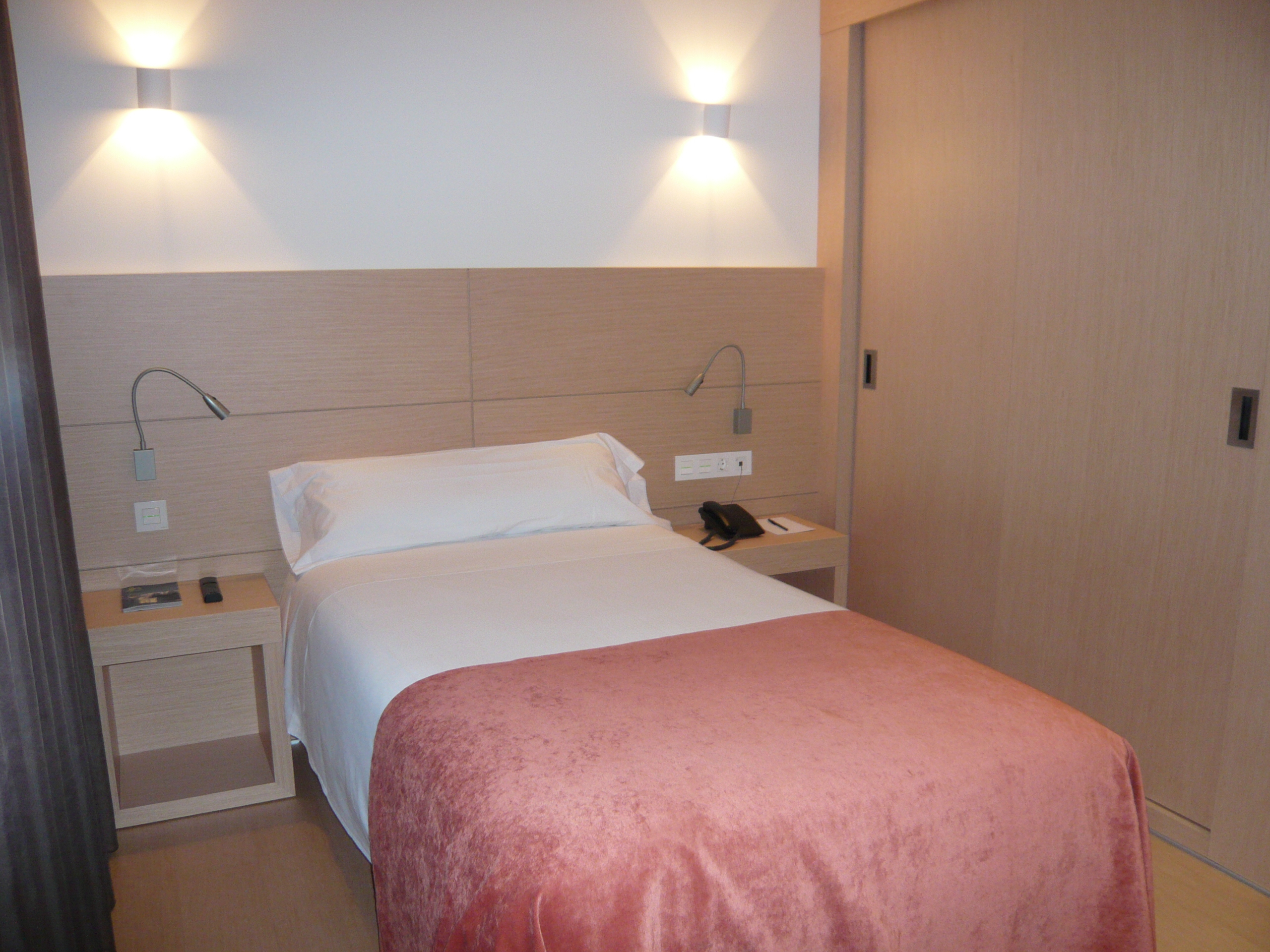 Family Room
At the Sercotel Tafalla we try to adjust as much as possible to your needs to guarantee the rest you deserve. For this reason, we offer you family rooms with maximum privacy, as they are configured by joining two rooms connected by a hall.
Complies with Local/State/Federal fire laws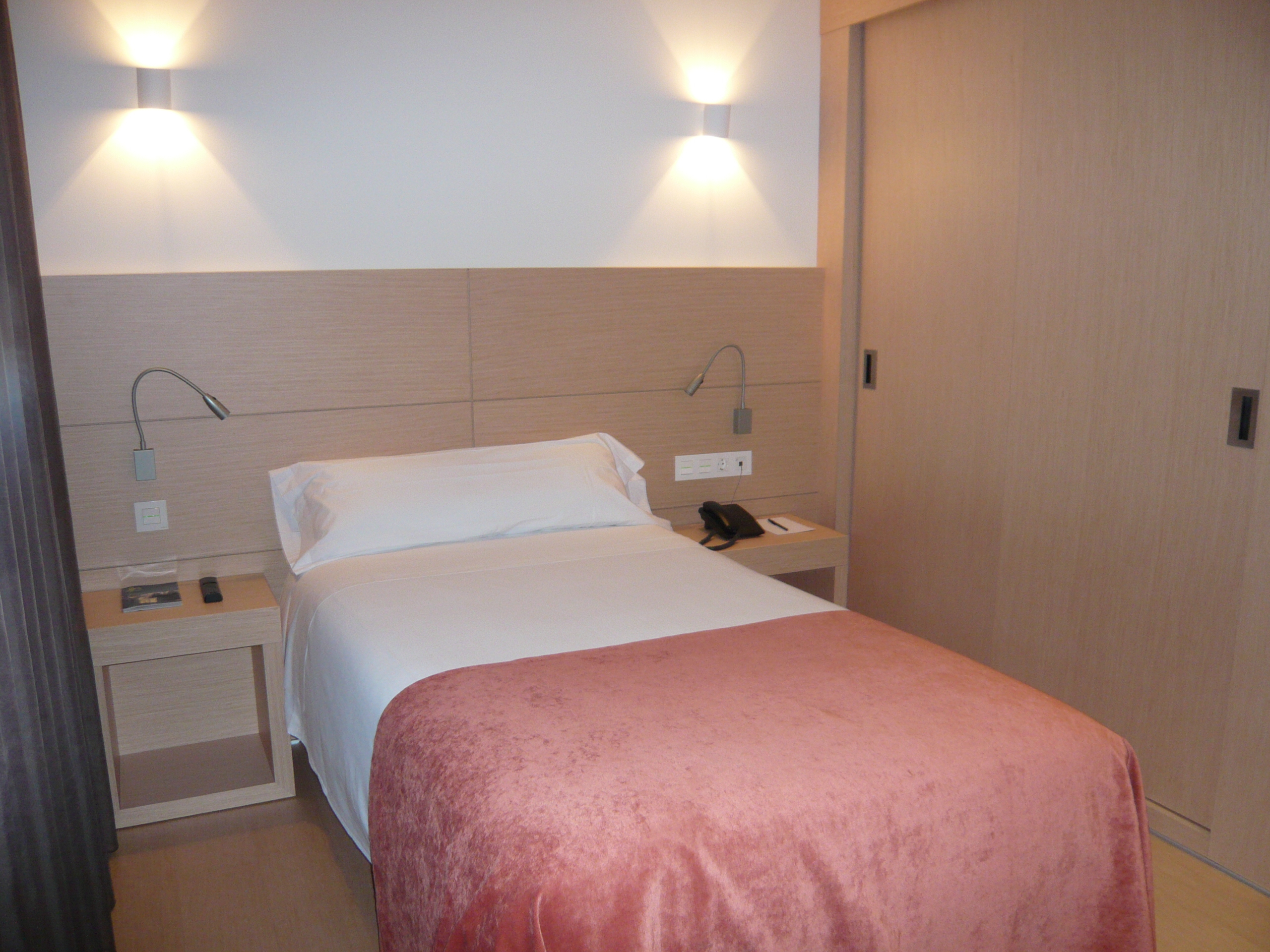 Family Room
For parents travelling with more than one child, couples of friends, small groups... The family room for four people at the Sercotel Tafalla, consisting of two rooms connected by a hall, awaits you to give you the perfect holiday together.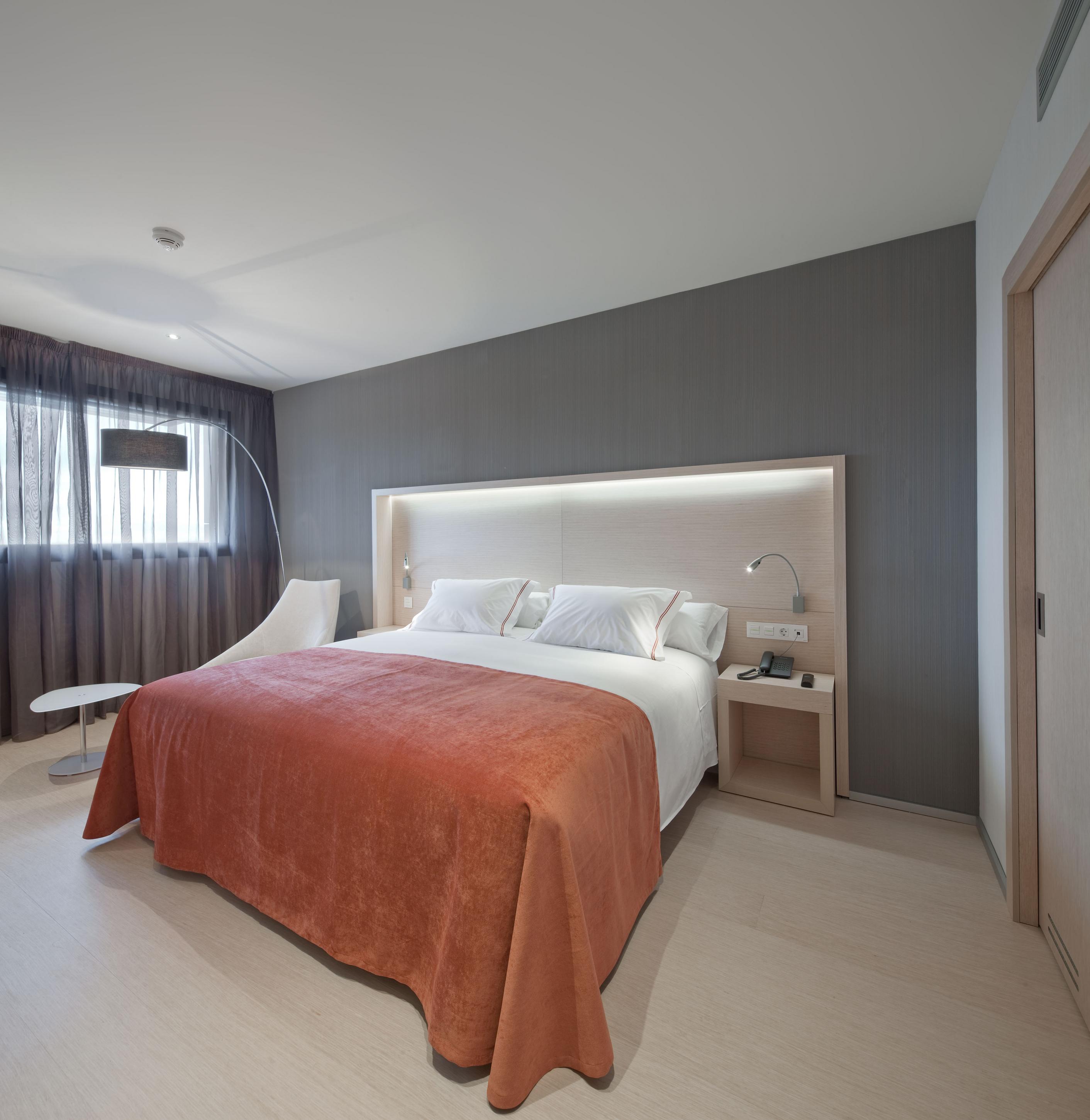 Junior Suite
Exclusivity, spaciousness and views. The two Junior Suites Deluxe of the Sercotel Tafalla, with 2x2 beds, are ideal for those who want to enjoy a luxurious stay in the beautiful city of Navarre, whose panoramic views can be appreciated from the windows of these bright suites.
Complies with Local/State/Federal fire laws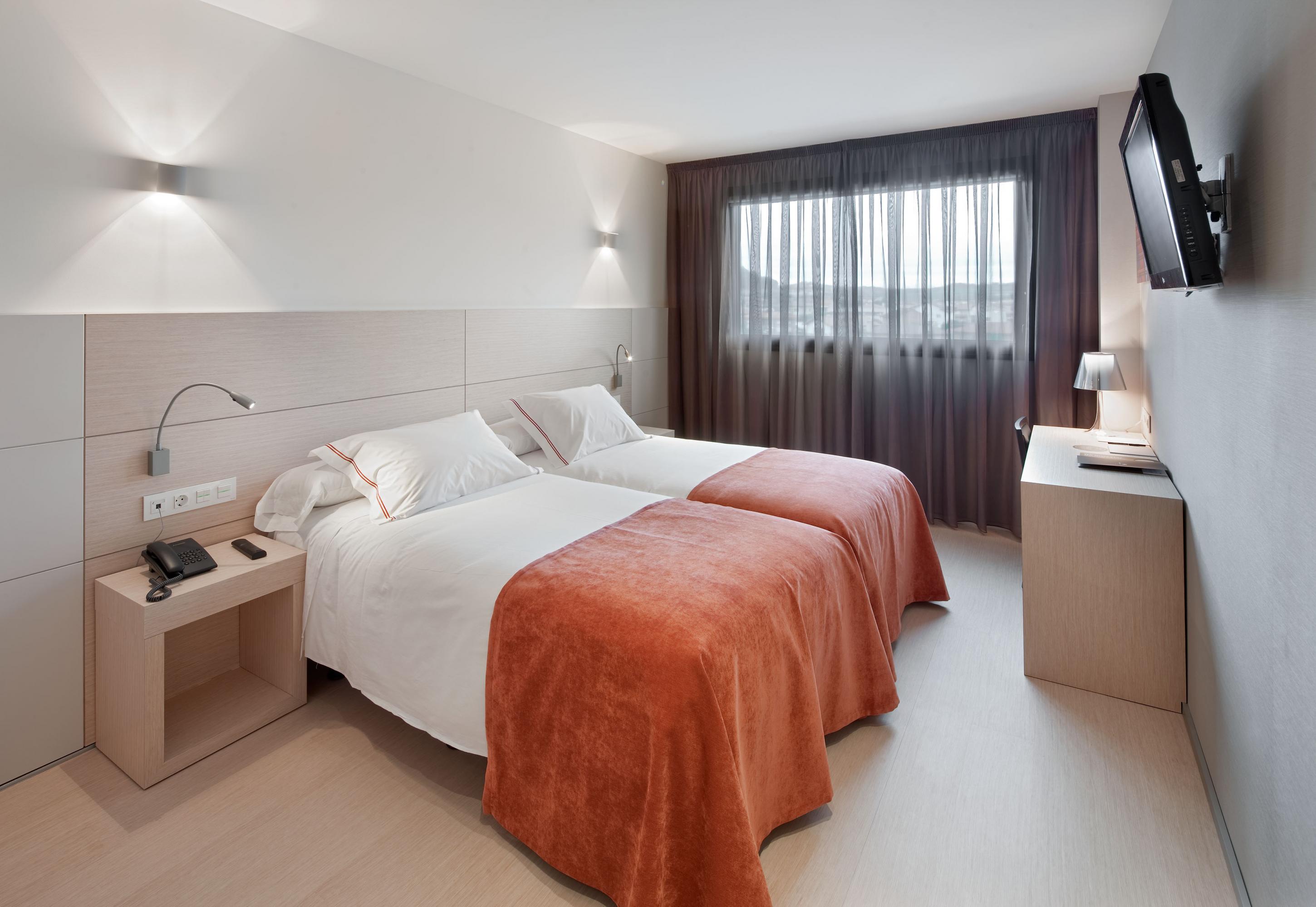 Triple Room
Three are never a crowd in the Triple rooms of the Sercotel Hola Tafalla hotel. Spacious enough to keep you comfortable, they offer two possible combinations: either a double bed plus a comfortable single bed, or three single beds.
Pool and water area
The facilities are composed of: Jacuzzi, shower with jets, sauna, steam bath, indoor pool, outdoor pool and gym.
Restauran
The best Navarre gastronomy.
Key features
The Sercotel Hola Tafalla hotel has a wide range of services to complement the quality of your stay. We have a cafeteria and a bar-restaurant, where breakfast, lunch and dinner are served, offering a sample of the excellent local gastronomy.
Meeting rooms
FACILITIES
Flexible spaces in the best locations.
PEOPLE
Tailor each space to the needs of your event.
SQUARE METRES
Rooms for holding your social event, convention or meeting in.
Milestones, achievements and projects
TripAdvisor