Alquerías del Niño Perdido, Spain
Sercotel Plana Parc
Search your hotel or destination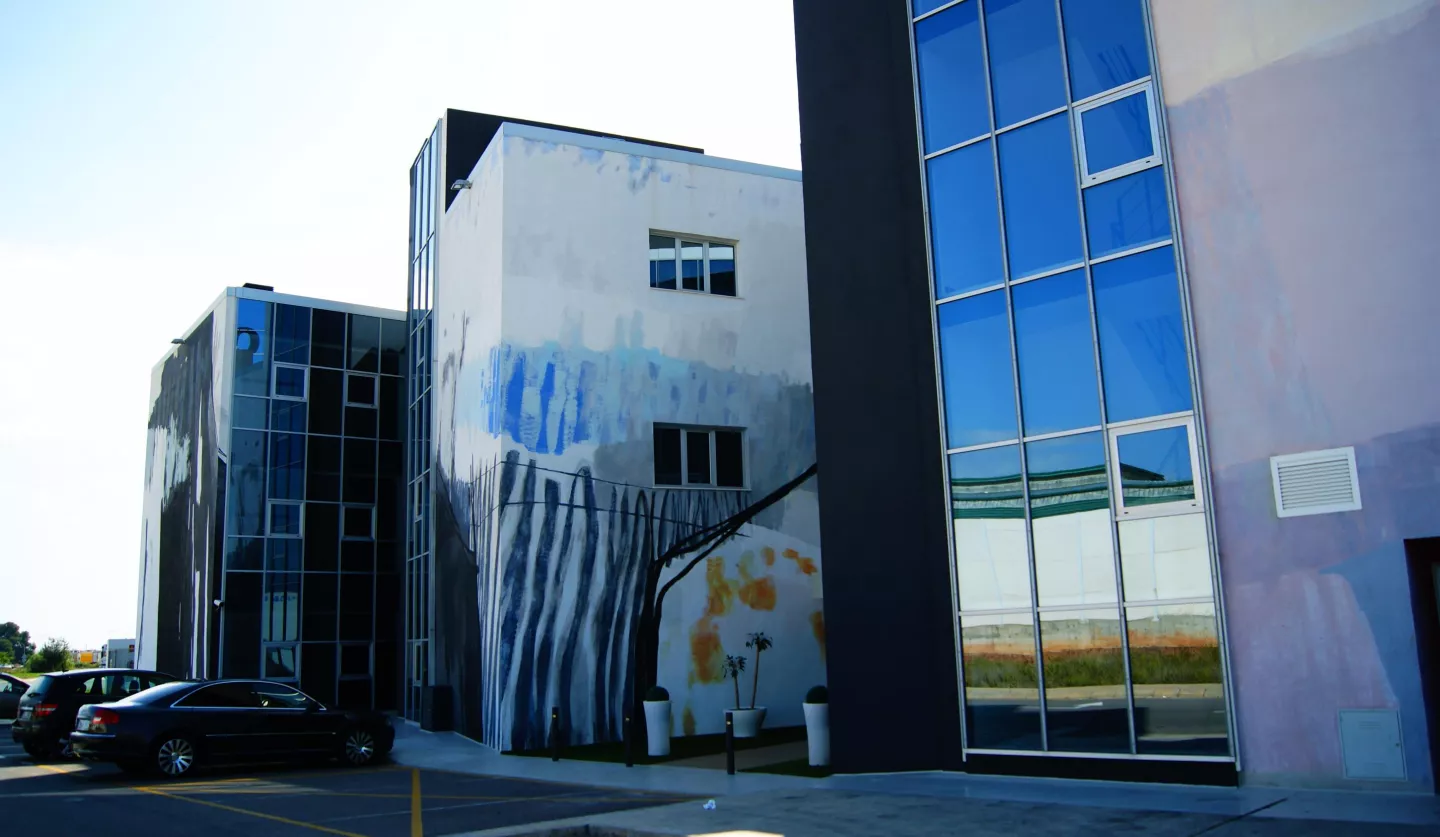 The Eden of Bleisure
What is bleisure? Bleisure is our Sercotel Plana Parc. Our location is perfect, business travellers have everything close at hand and we meet all the requirements you would ask of a place to be happy. In short, everything you need to dedicate yourself to your business without forgetting your long-desired and well-deserved leisure. 
You will find our modern hotel with 81 rooms and two floors in Alquerías del Niño Perdido, strategically located between Castellón de la Plana, Villarreal and Burriana.  
That is why our hotel Plana Parc is such a well-connected accommodation, which also has all the comforts for your rest; and it is close to nature, so you can escape to splash in the salt water or go hiking while you fill your lungs with fresh air. 
To the east, the Mediterranean awaits you; to the west, the Sierra de Espadán Natural Park. In the middle, our Sercotel Plana Parc. A geographical "milieu", which is also metaphorical: if you have come this far, you are at the epicentre of the action, in a place designed for you to work, meet, organise work or social events, and be inspired.  
And when you need to unwind, our inviting facilities such as the games room, fitness room and garden are waiting for you. 
What if we told you that the best is yet to come? Climb, ascend and touch the sky of Castellón from the top floor of our hotel. Can you see it yet? Are you happy?  
We know. You have just arrived at the Green Terrace, the wonderful and magical space of the Sercotel Plana Parc Hotel, near Villarreal. Here you can take a dip in the outdoor swimming pool, relax in one of the sun loungers in the solarium and let yourself be pampered by our team. How about ordering something at the terrace bar and relaxing? Tomorrow is another day. 
Are you staying at our hotel Plana Parc Vila Real? It's time for you to enjoy one of those great little things we love hotels for: a buffet breakfast will welcome you in the mornings, to recharge your batteries before your meetings or work sessions. You will be able to connect to our free Wi-Fi from any corner of the hotel and use our common areas. 
And we still haven't told you about our love of fine dining. It's impossible that, being in Castellón, you skip a ritual of the area: delving into the art of rice. The Terramar restaurant of the Sercotel Plana Parc offers top quality products in dishes with all the Mediterranean flavour and, of course, rice dishes that score a perfect ten. But do listen to us, and leave room for dessert. 
You will probably come to our hotel Plana Parc Villarreal for work. And you will come back, we assure you, for the personalised attention, the unbeatable facilities and for that feeling that will stay with you: yes, it's bleisure, a love story that started with business and ended in pleasure.
Find your room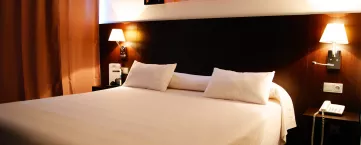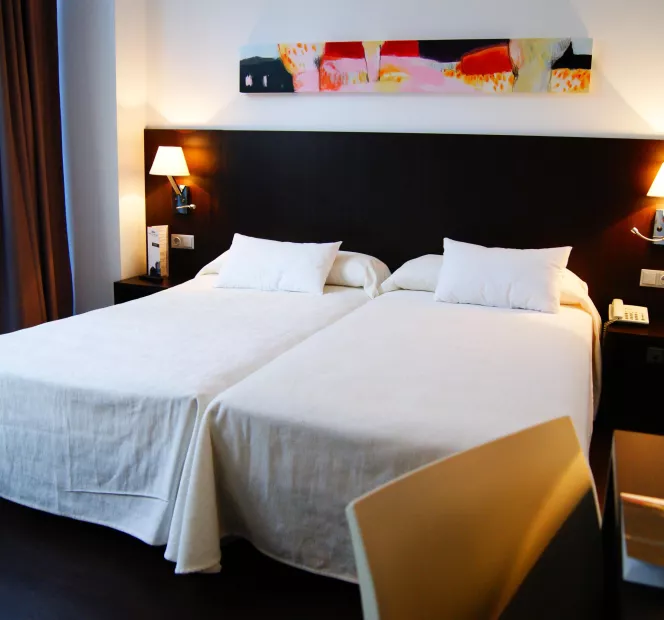 Basic Room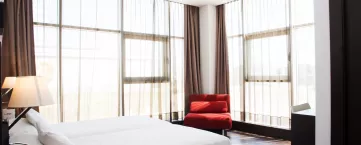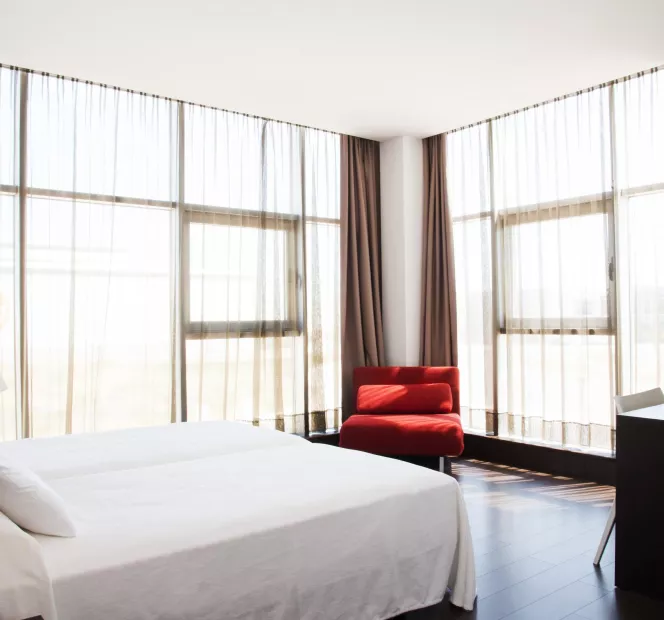 Basic Single Room
So simple and so special. A single room that dazzles at first glance. It is impossible not to do so with the natural light that enters through its large windows and the spaciousness of a room designed to accommodate any type of traveller.

Complies with Local/State/Federal fire laws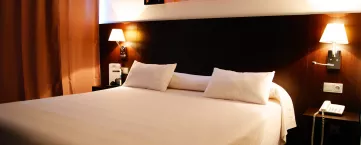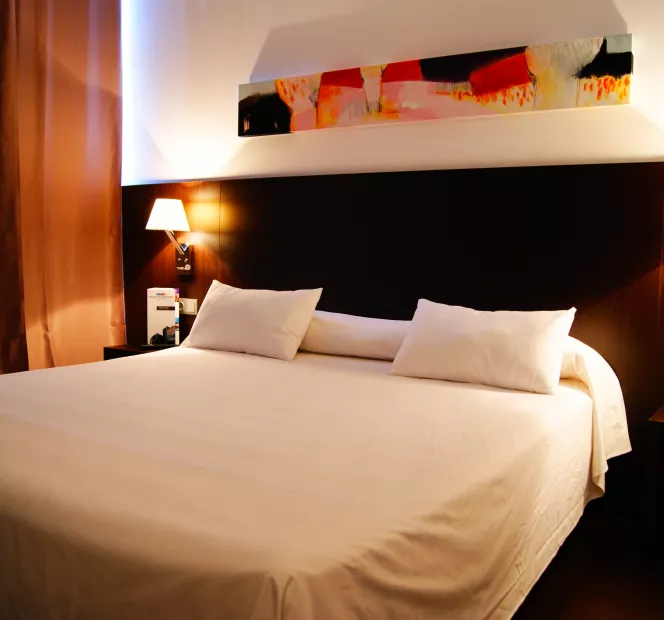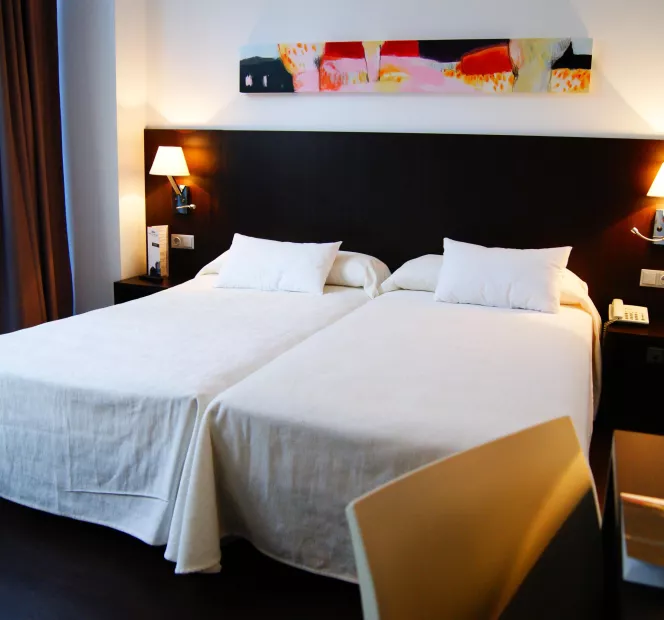 Classic Room
Are you travelling with someone else or do you simply want more space? Opt for the double room. Here you will have a table to read, work or rest peacefully and, with a phone call prior to your arrival, you will be able to change the two single beds for a comfortable and spacious double bed.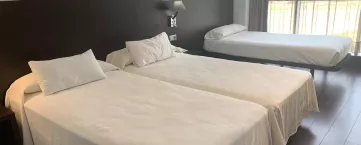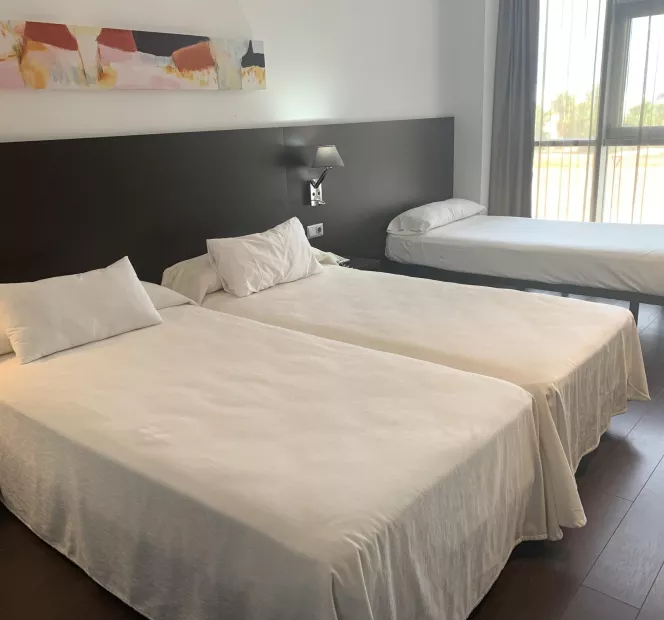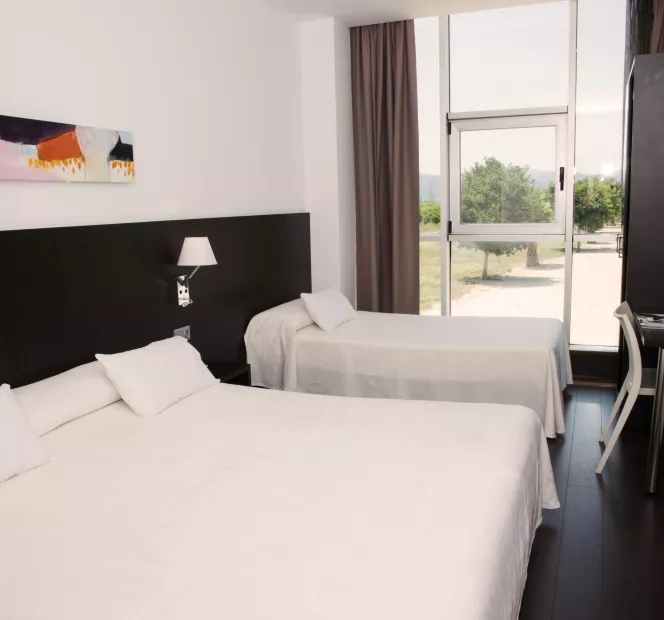 Triple Room
They are ideal for those trips with family or friends. The triple rooms are so spacious that an extra single bed can be added. Your comfort, the natural light and the possibility of spending more time together will do the rest.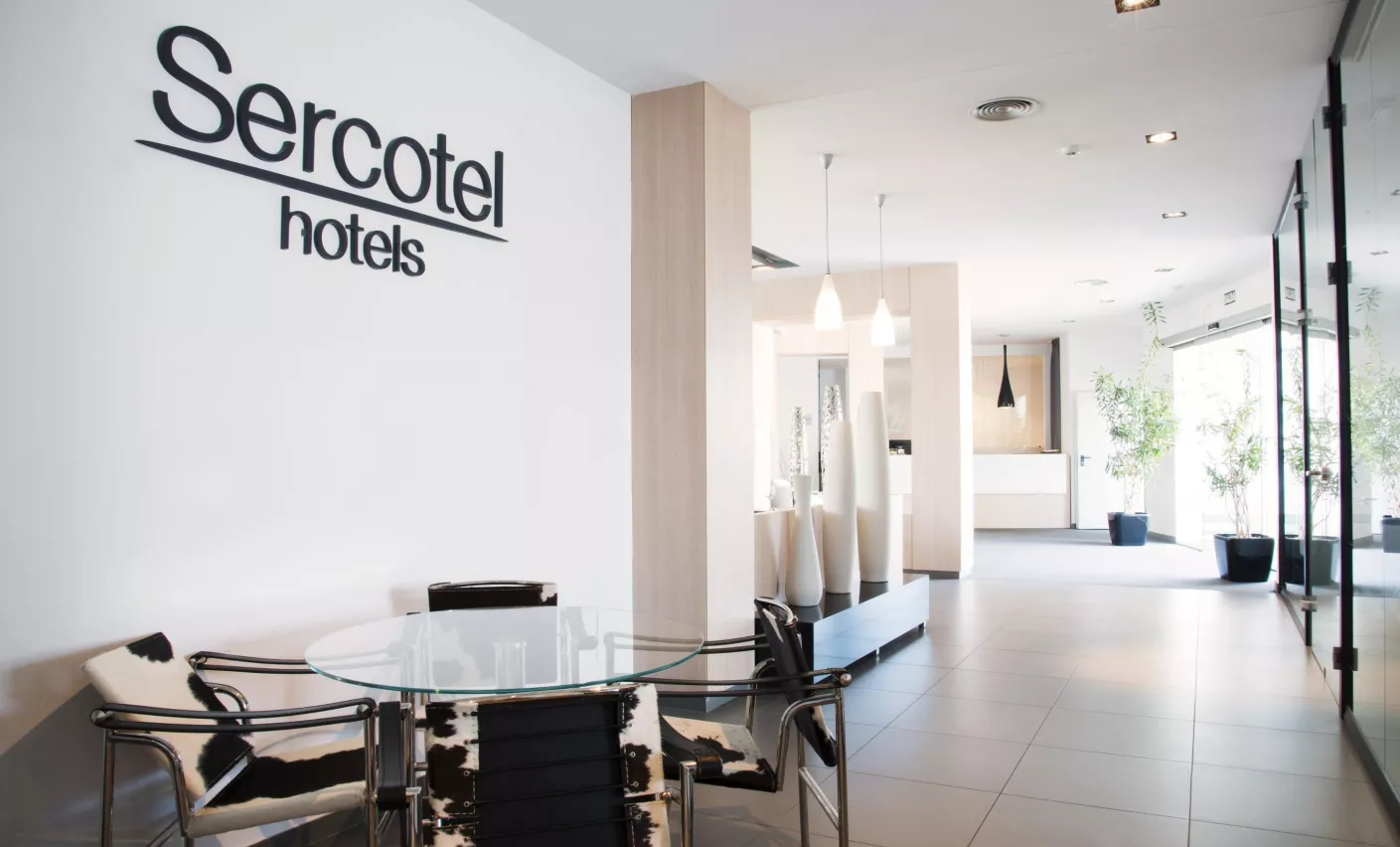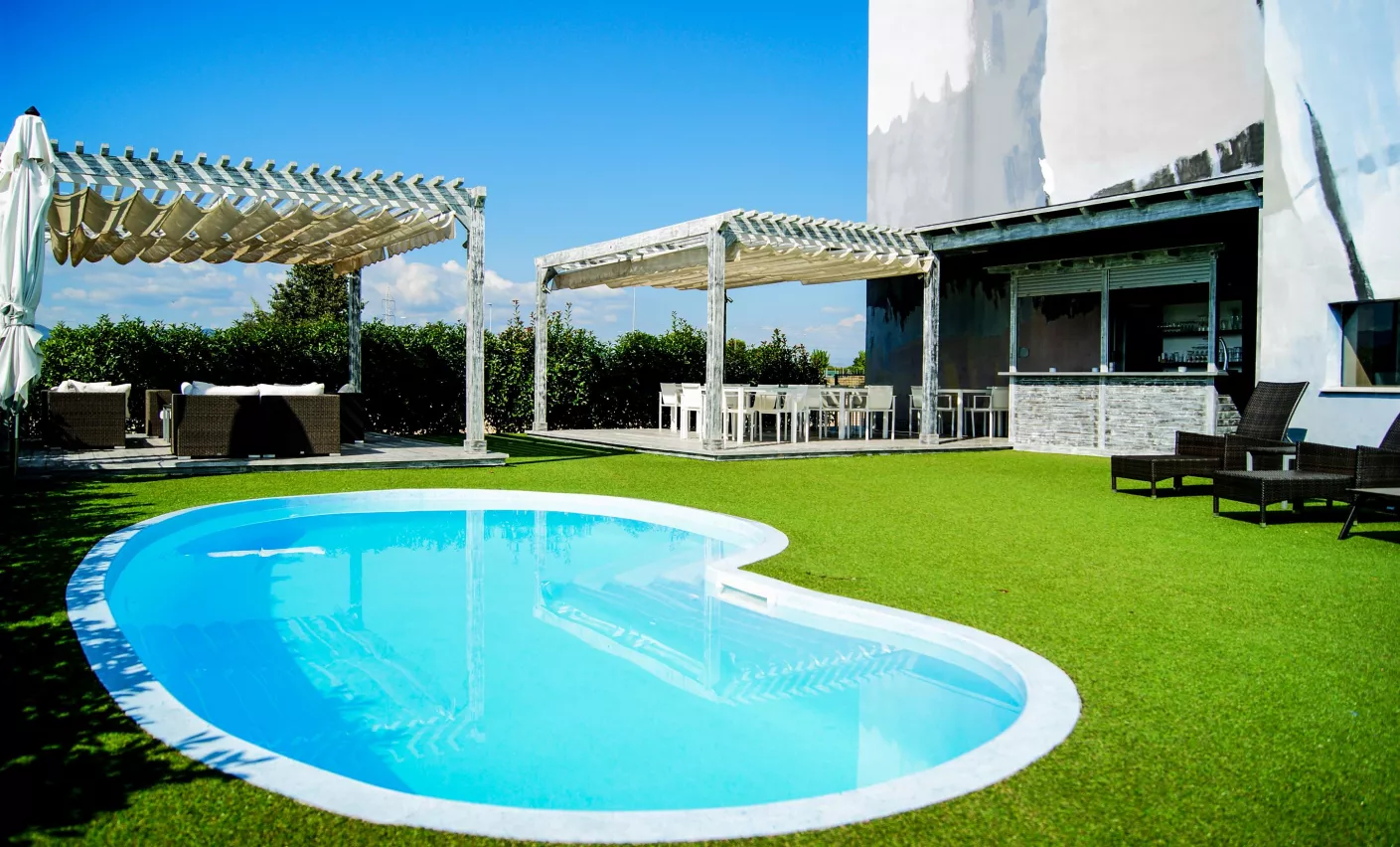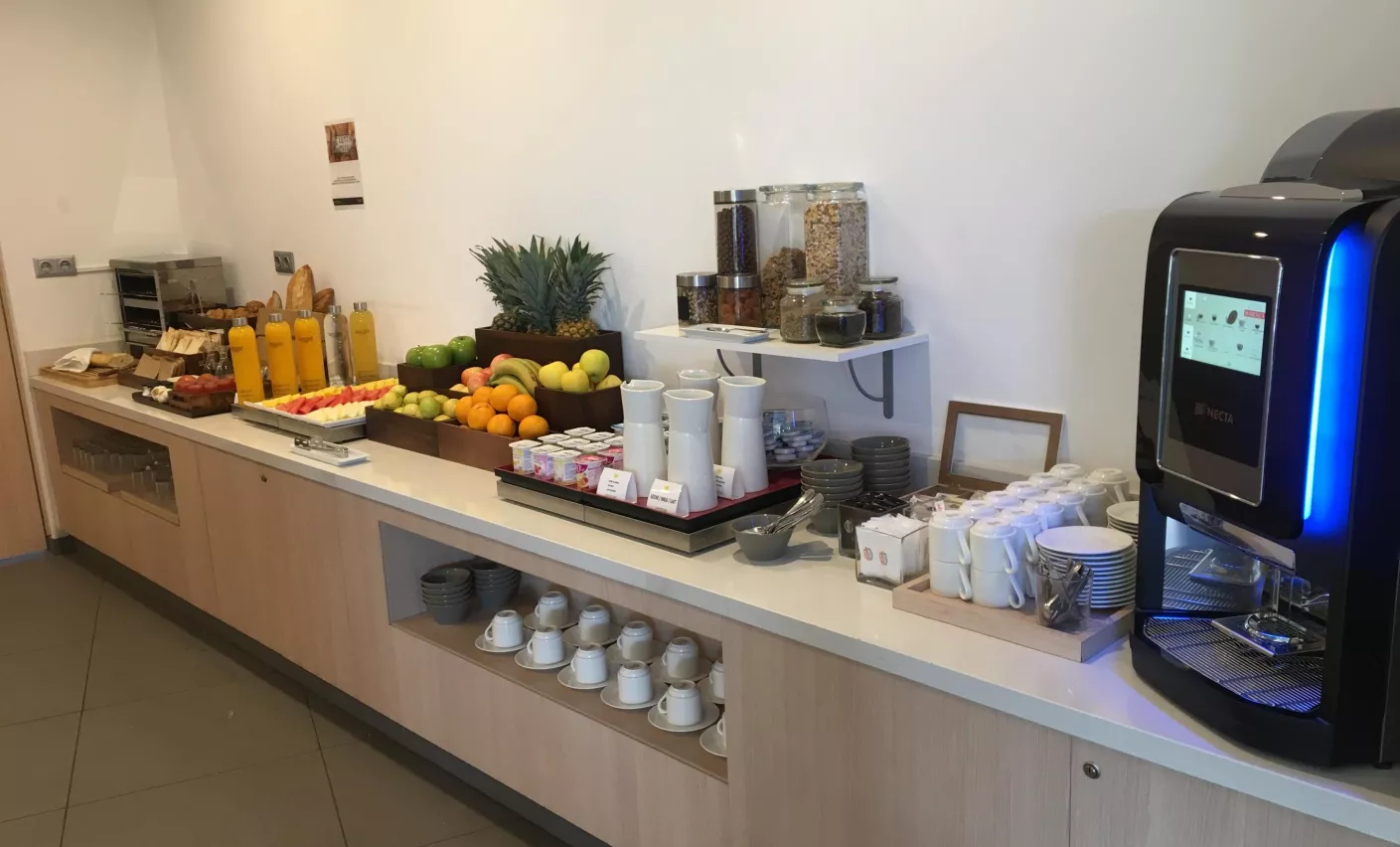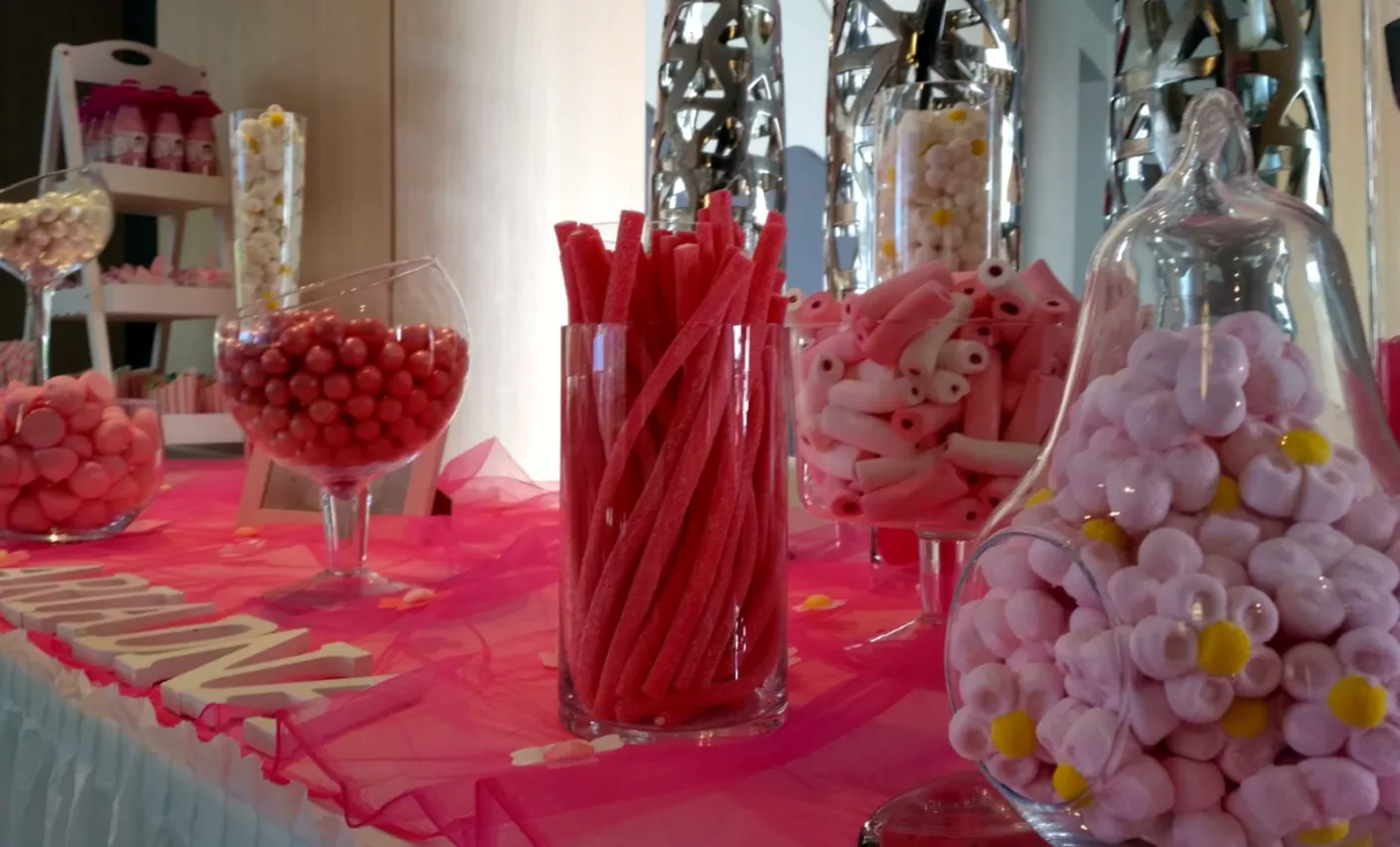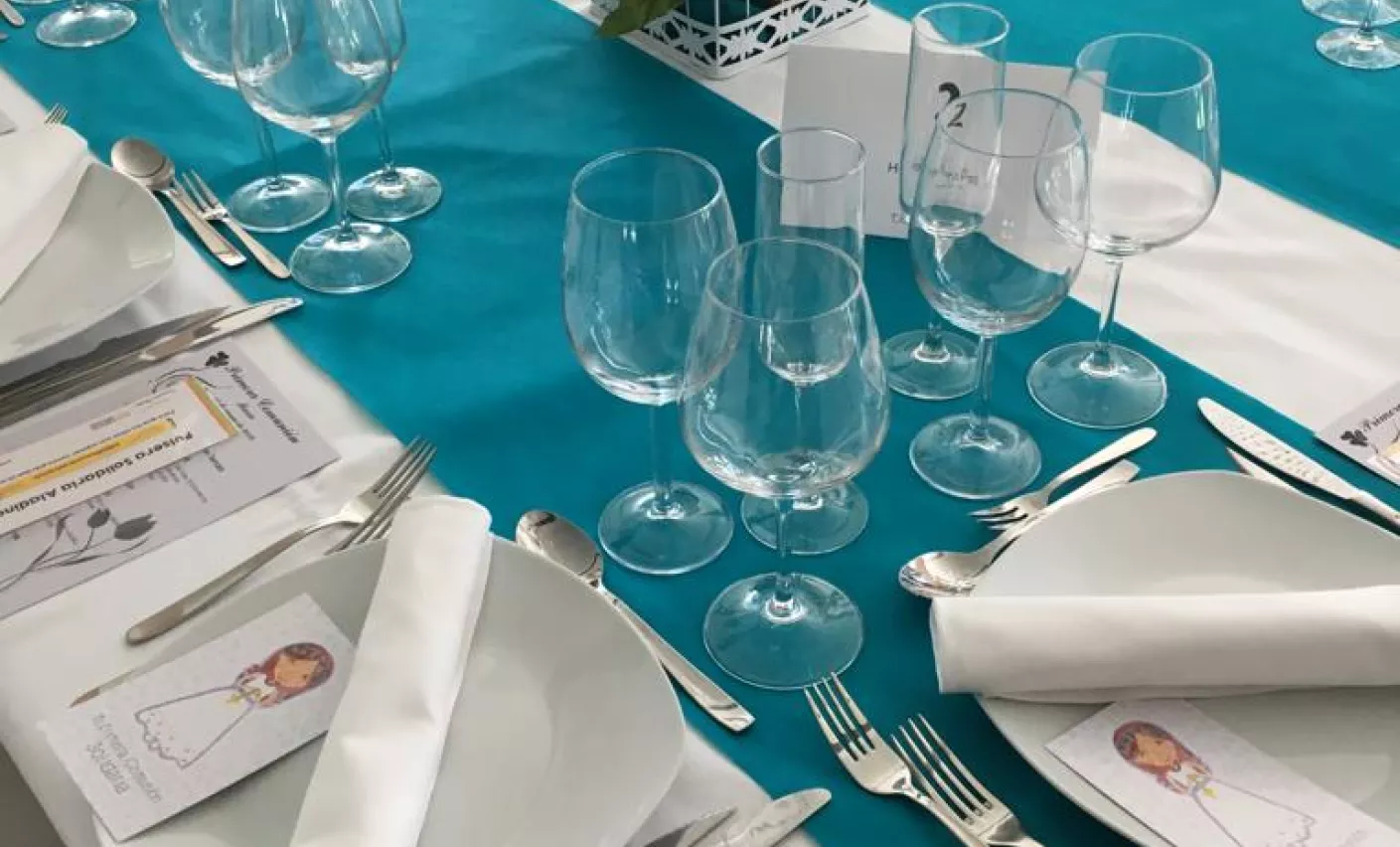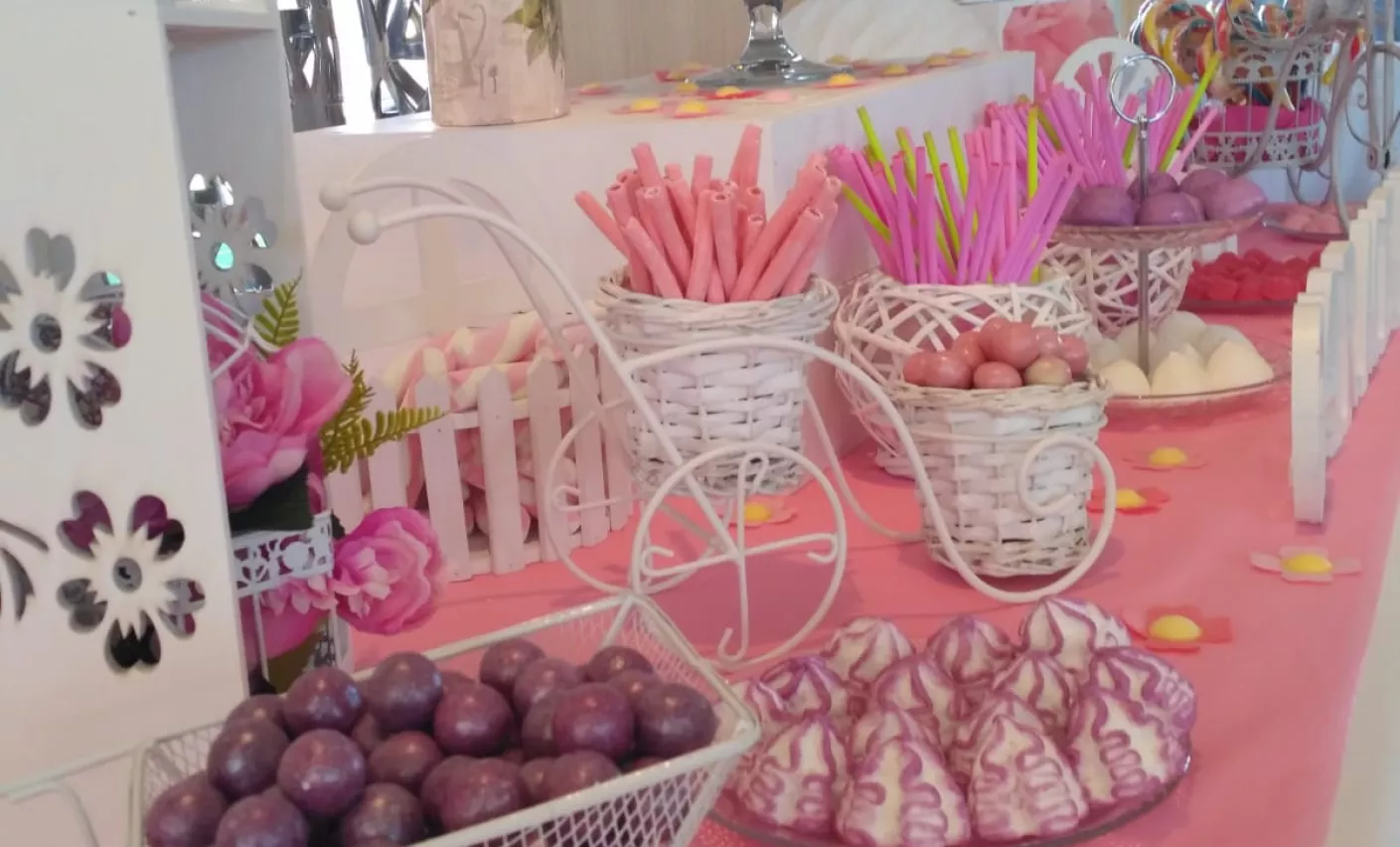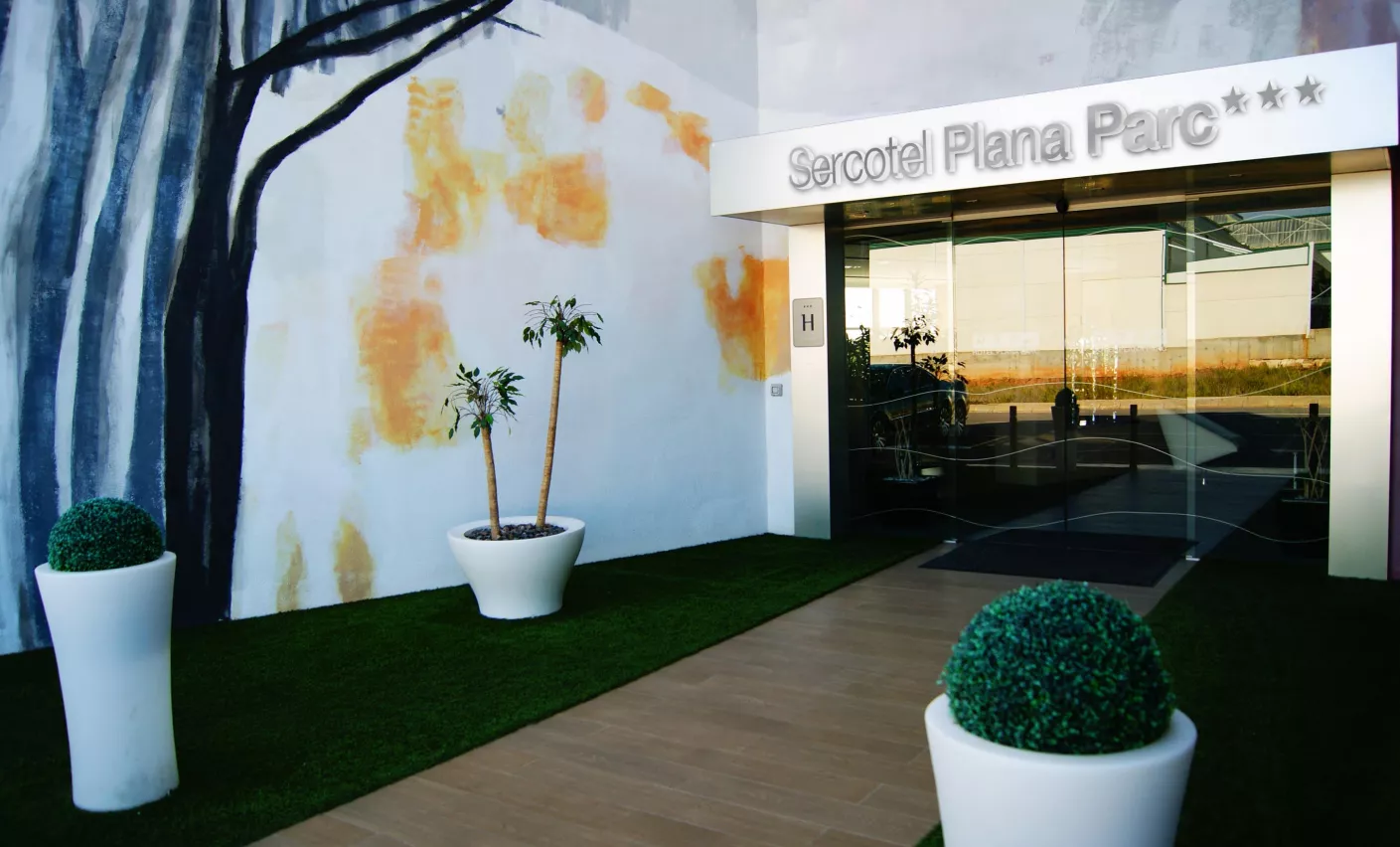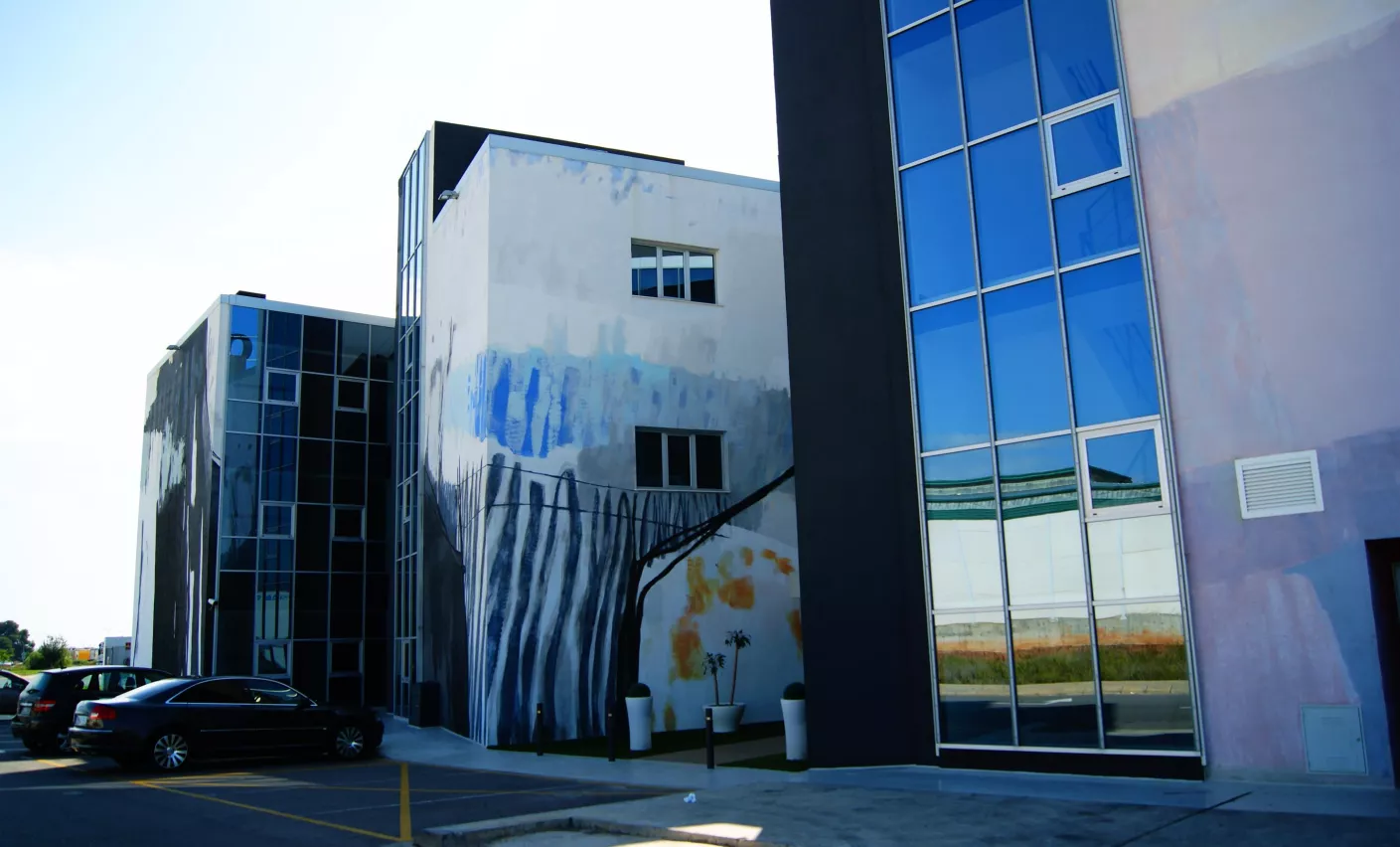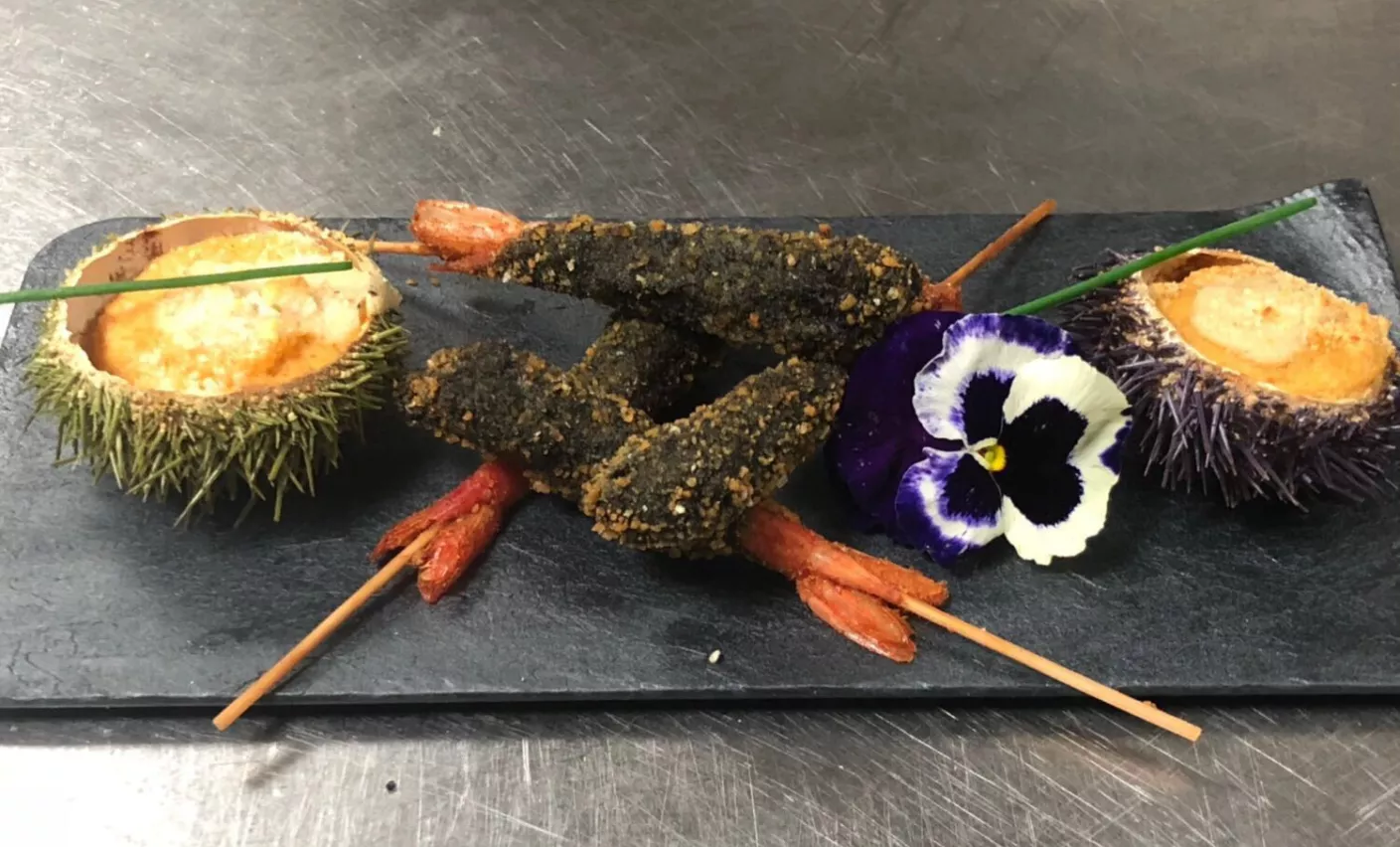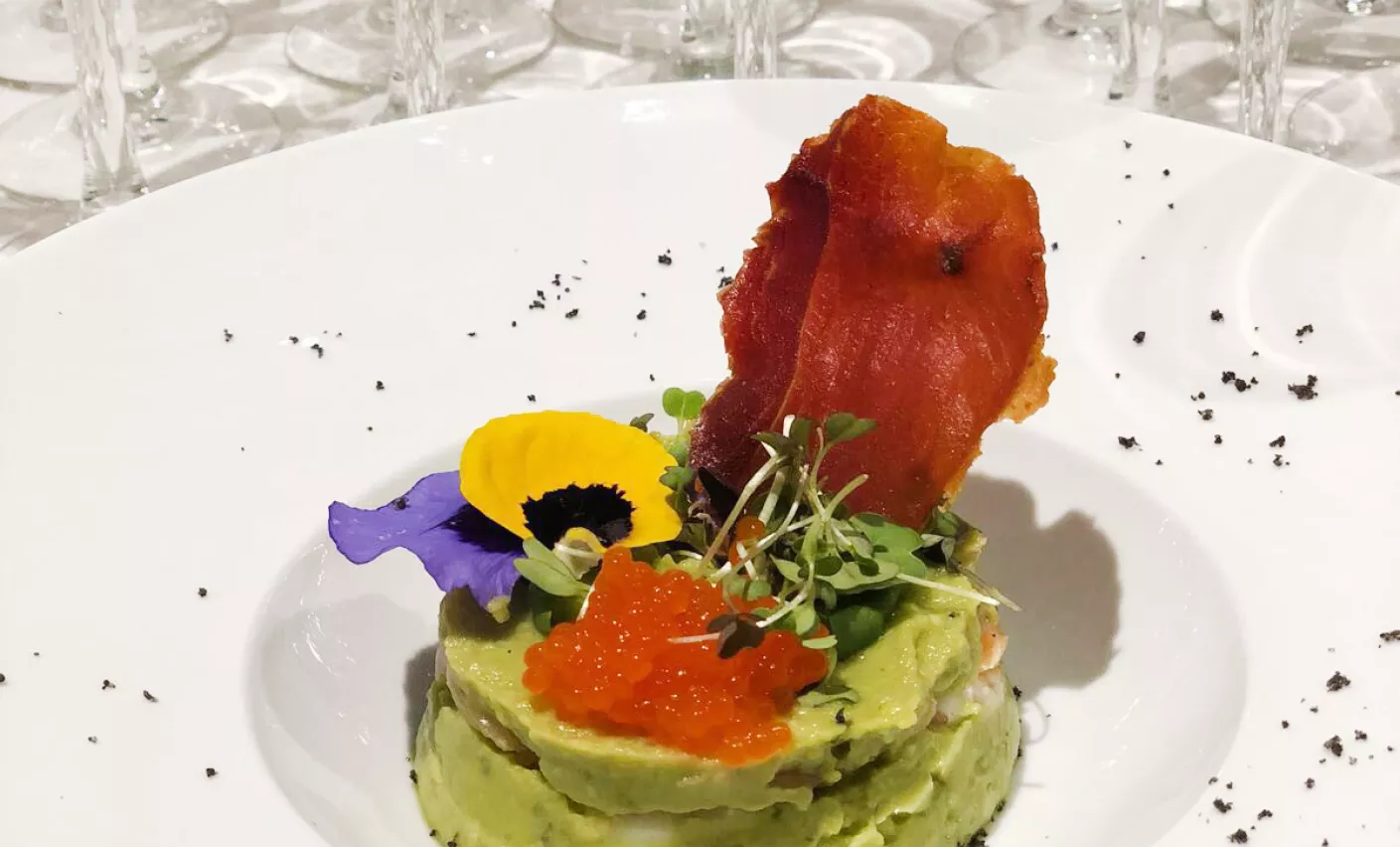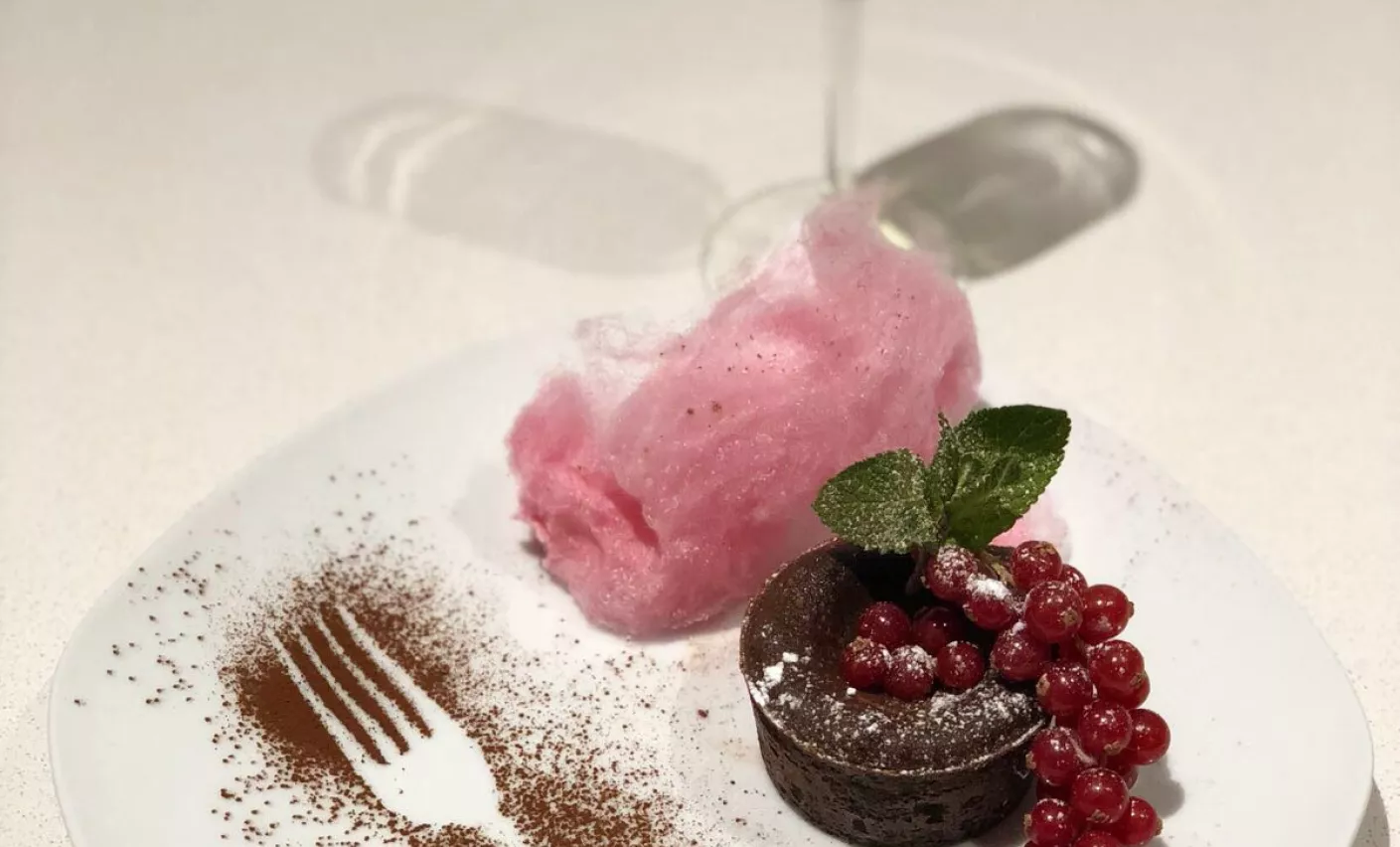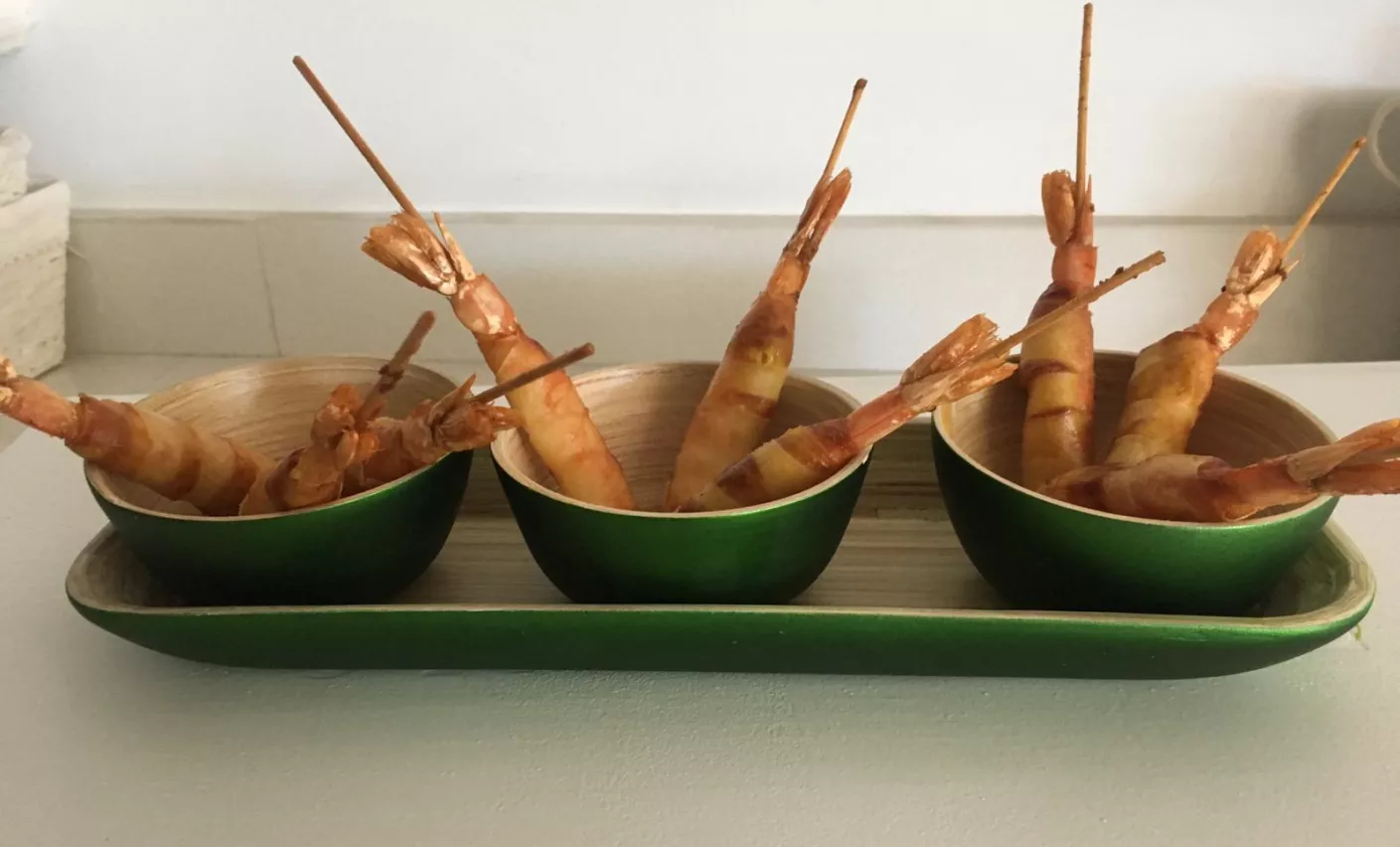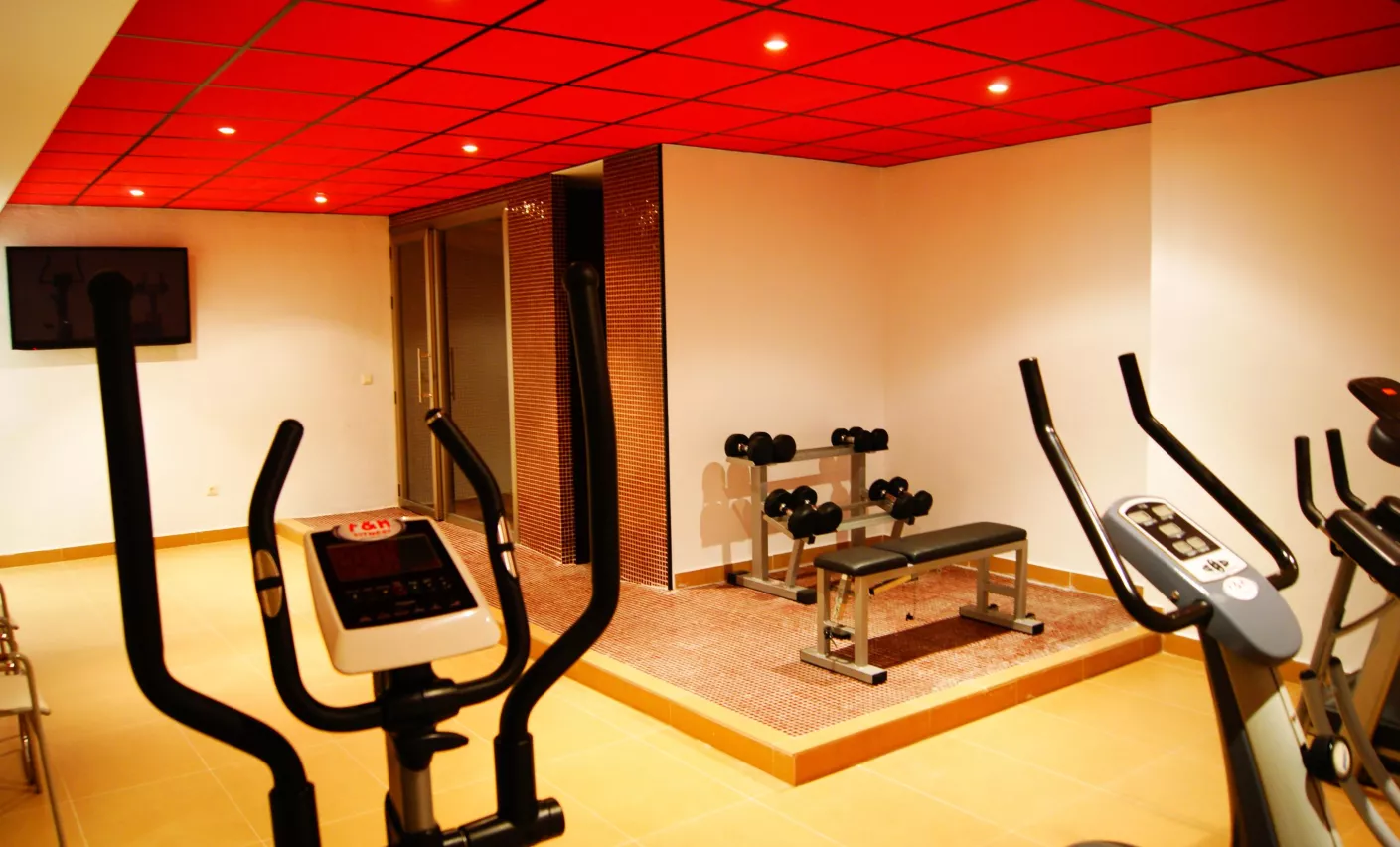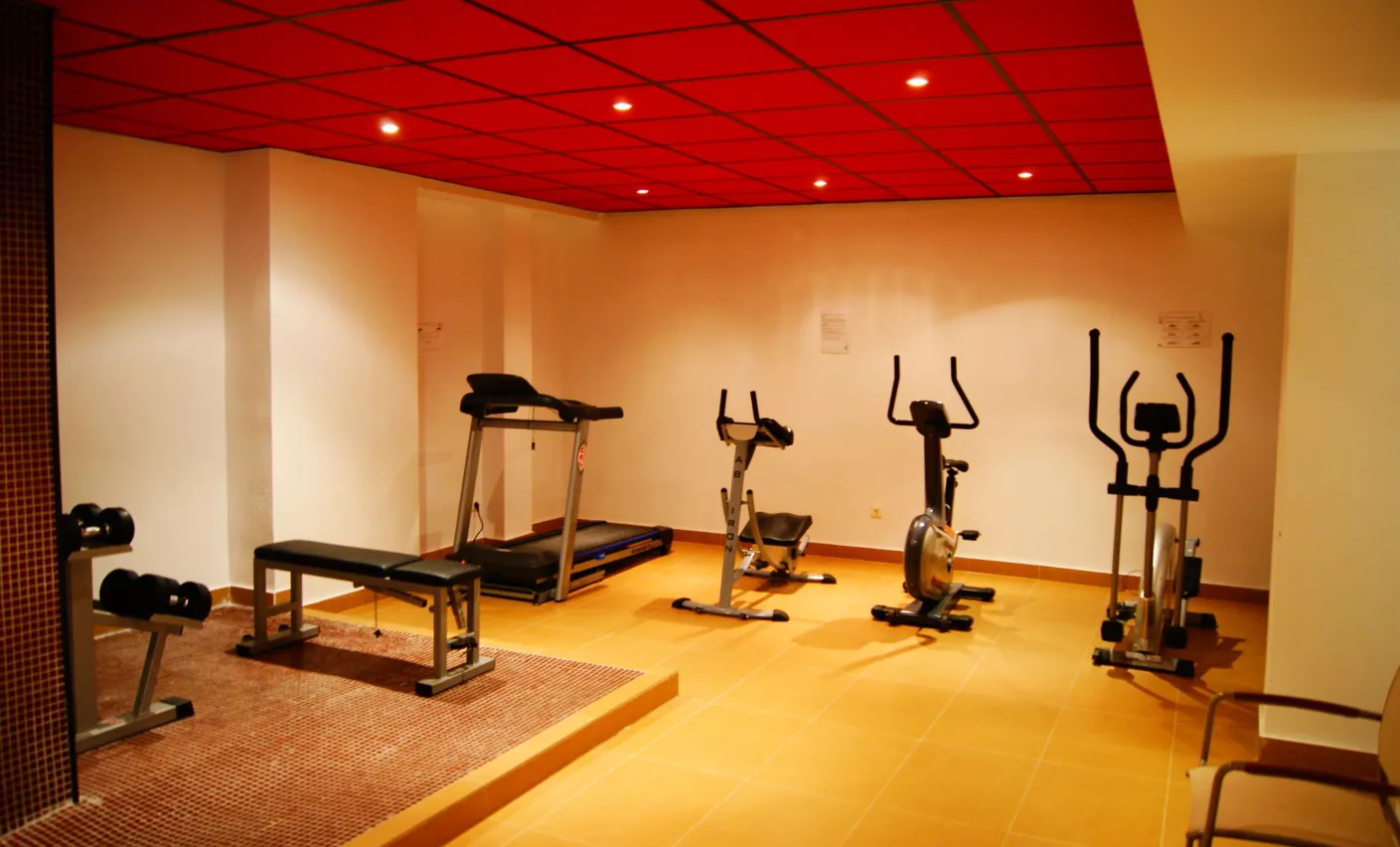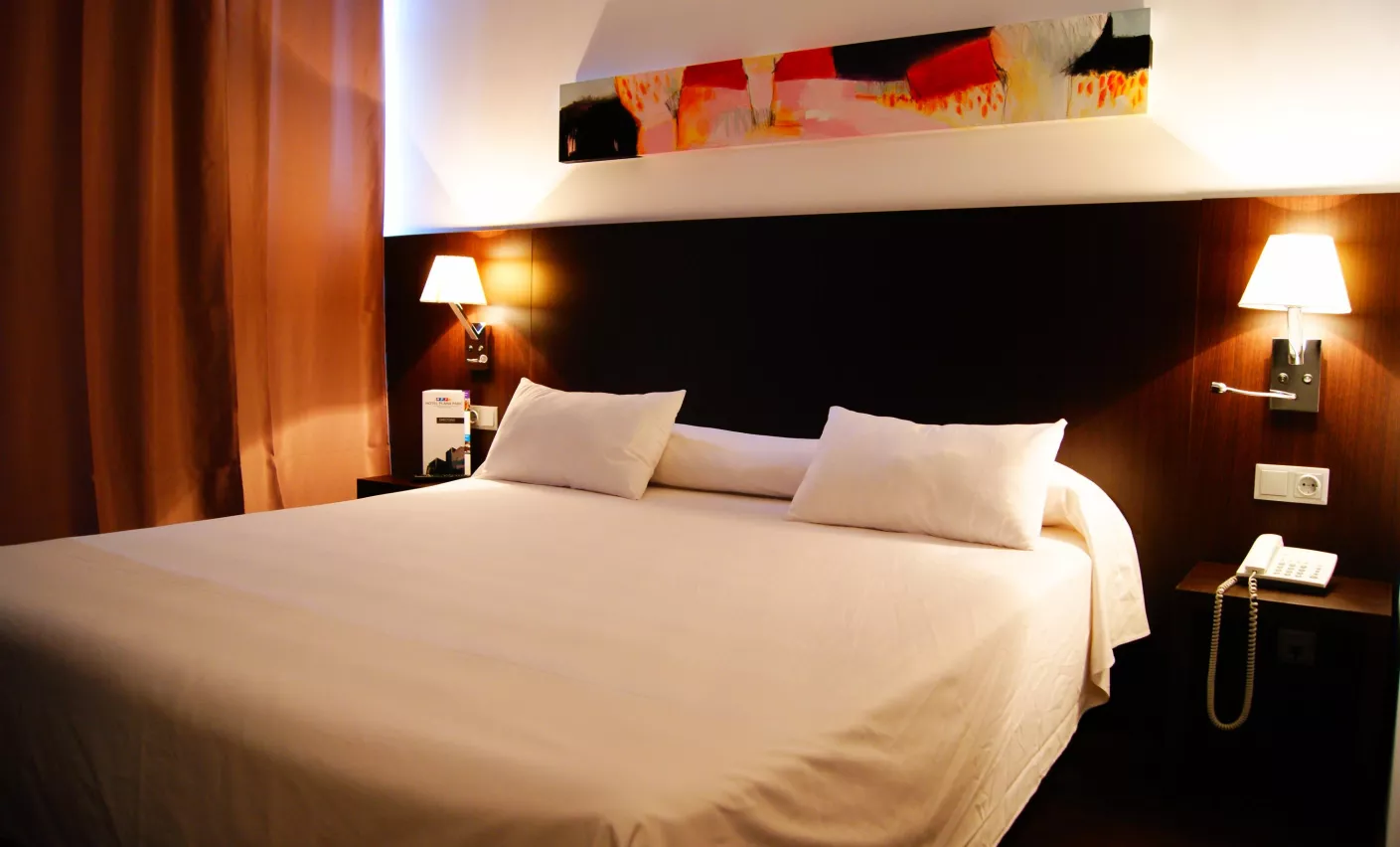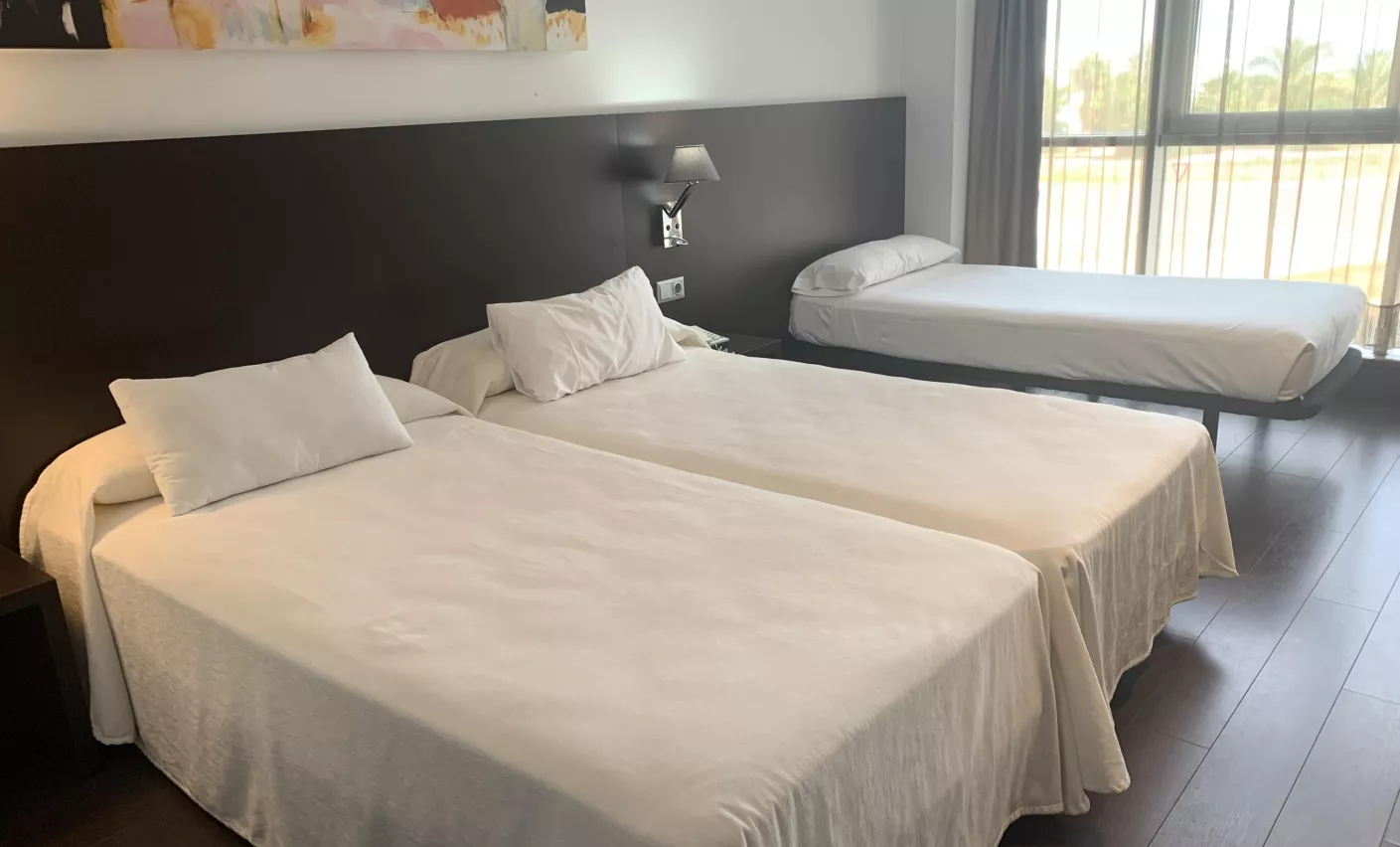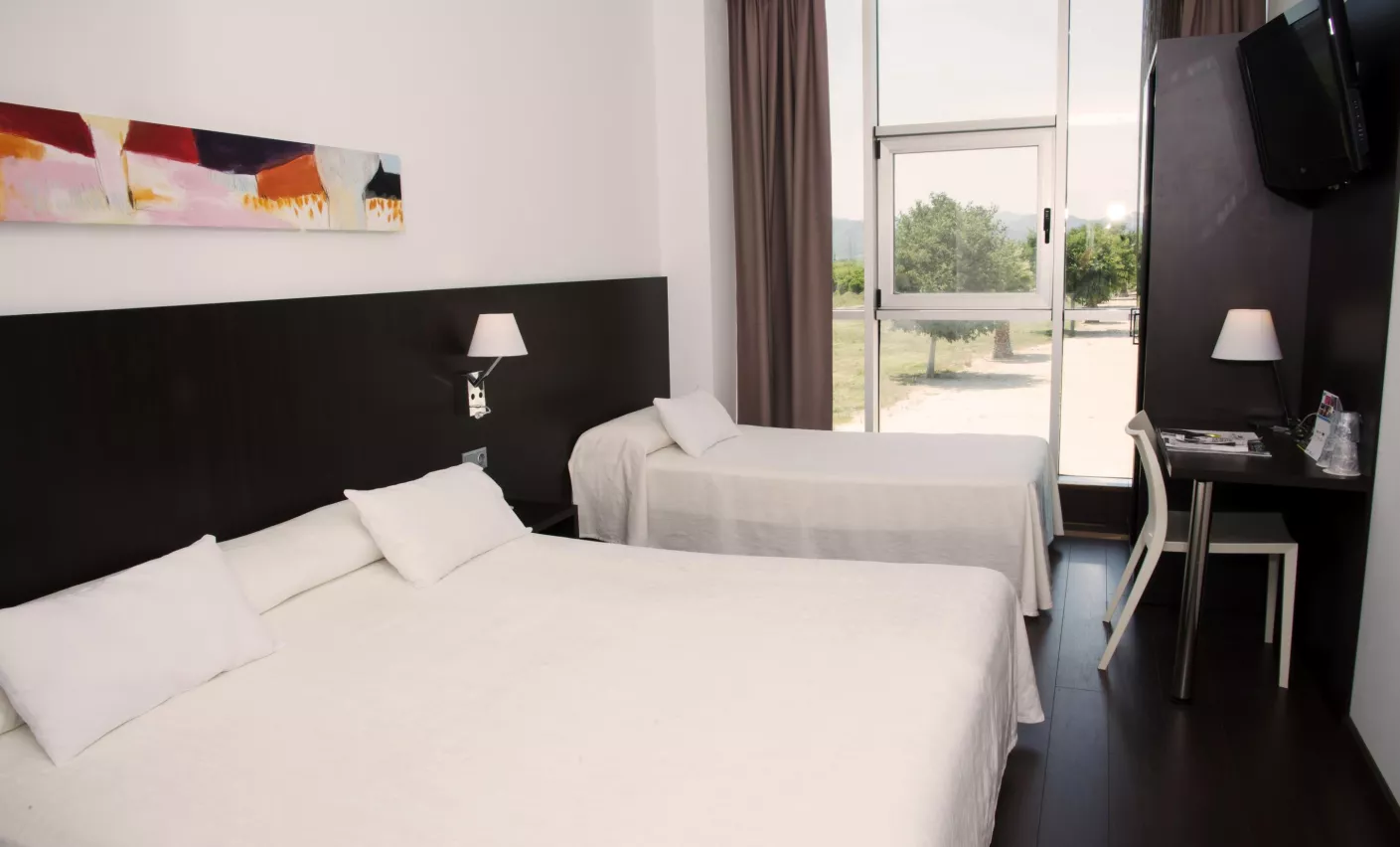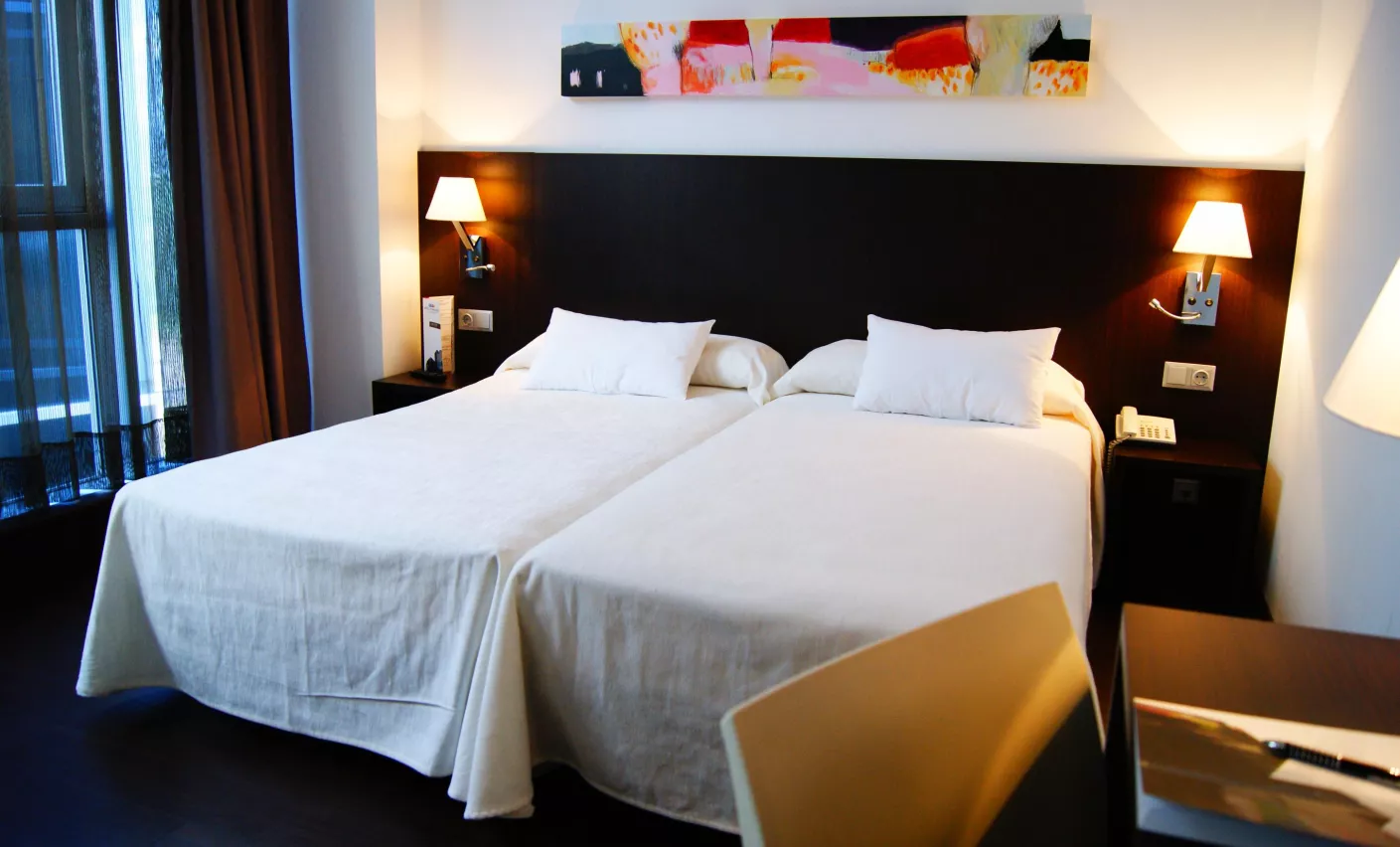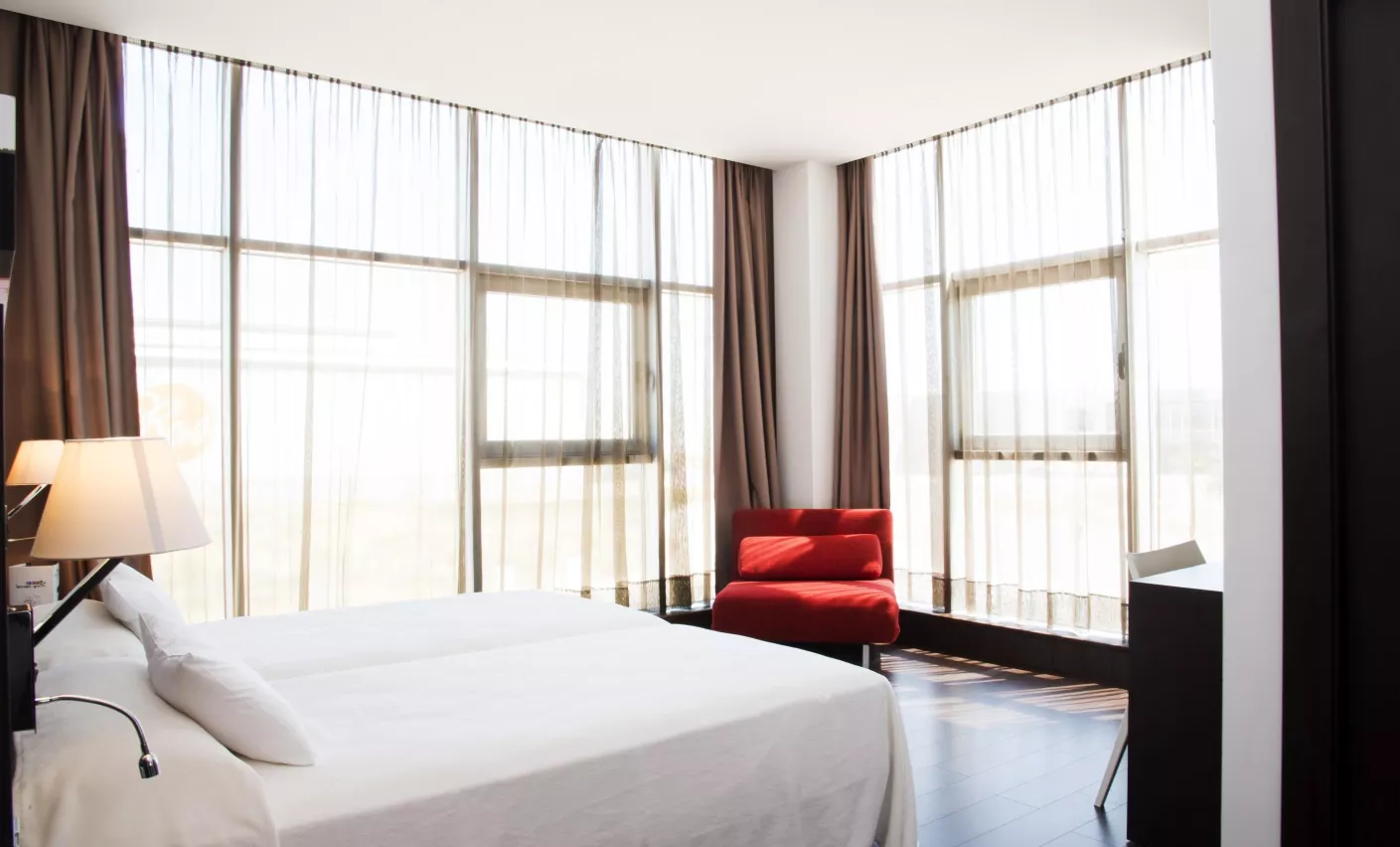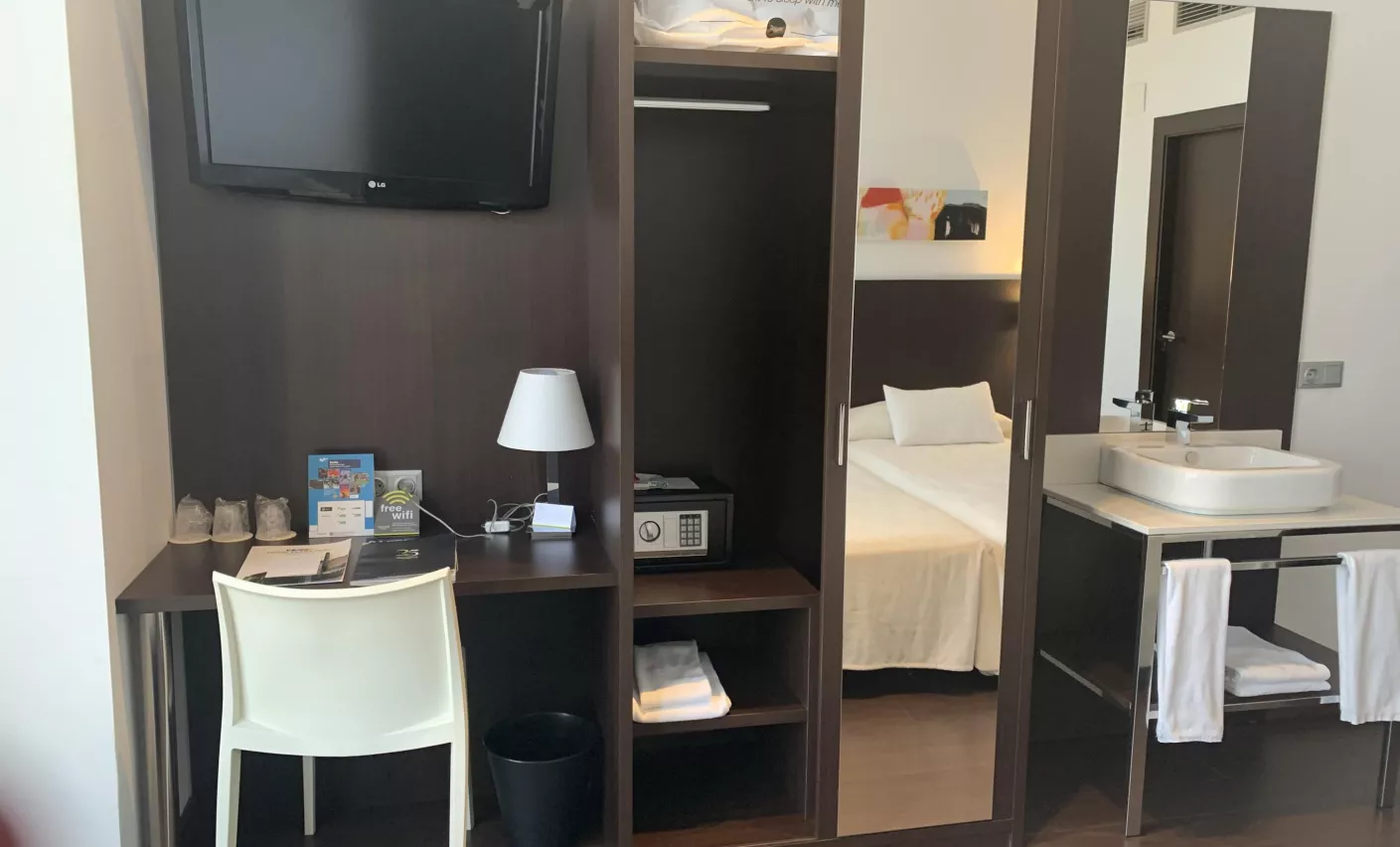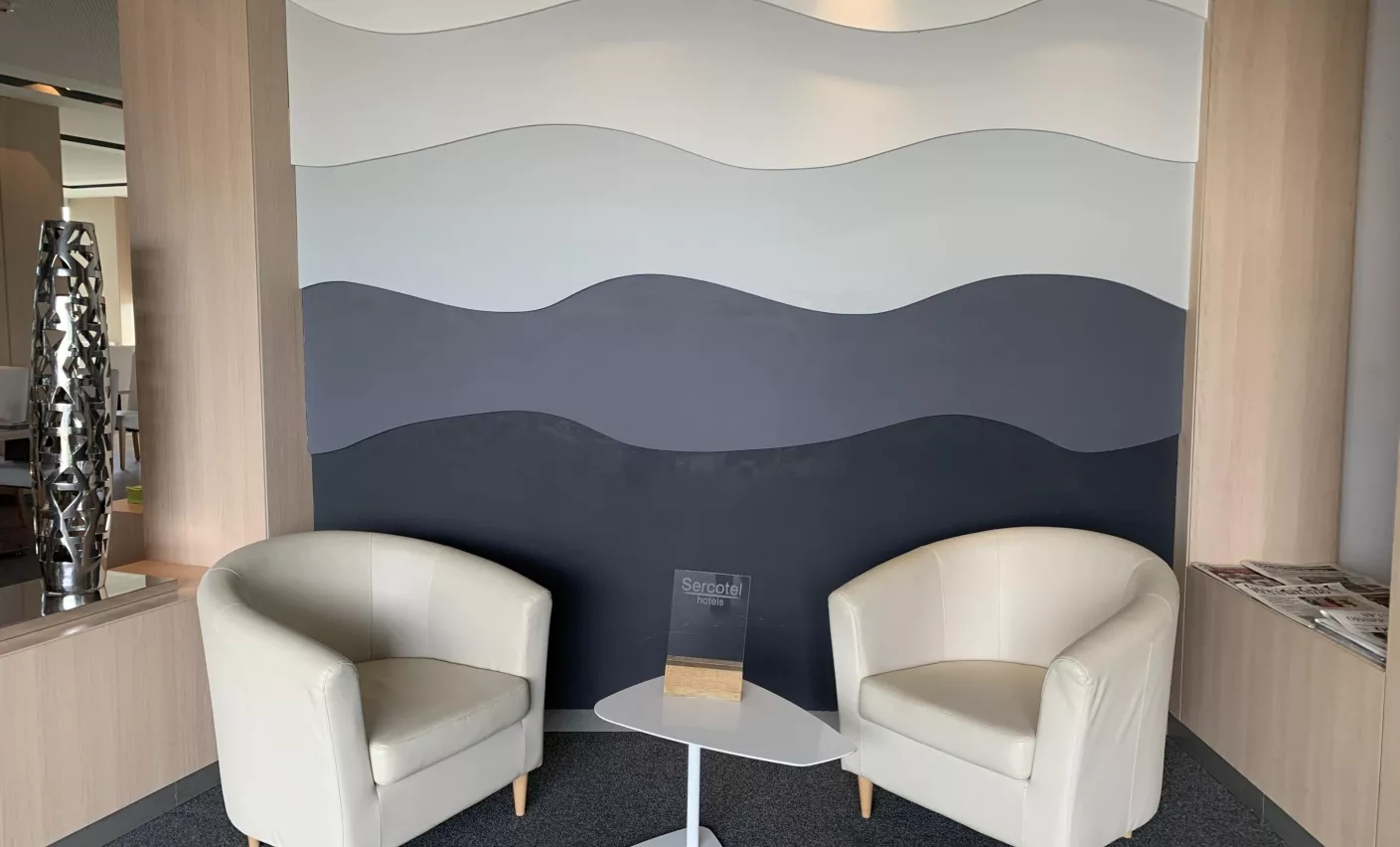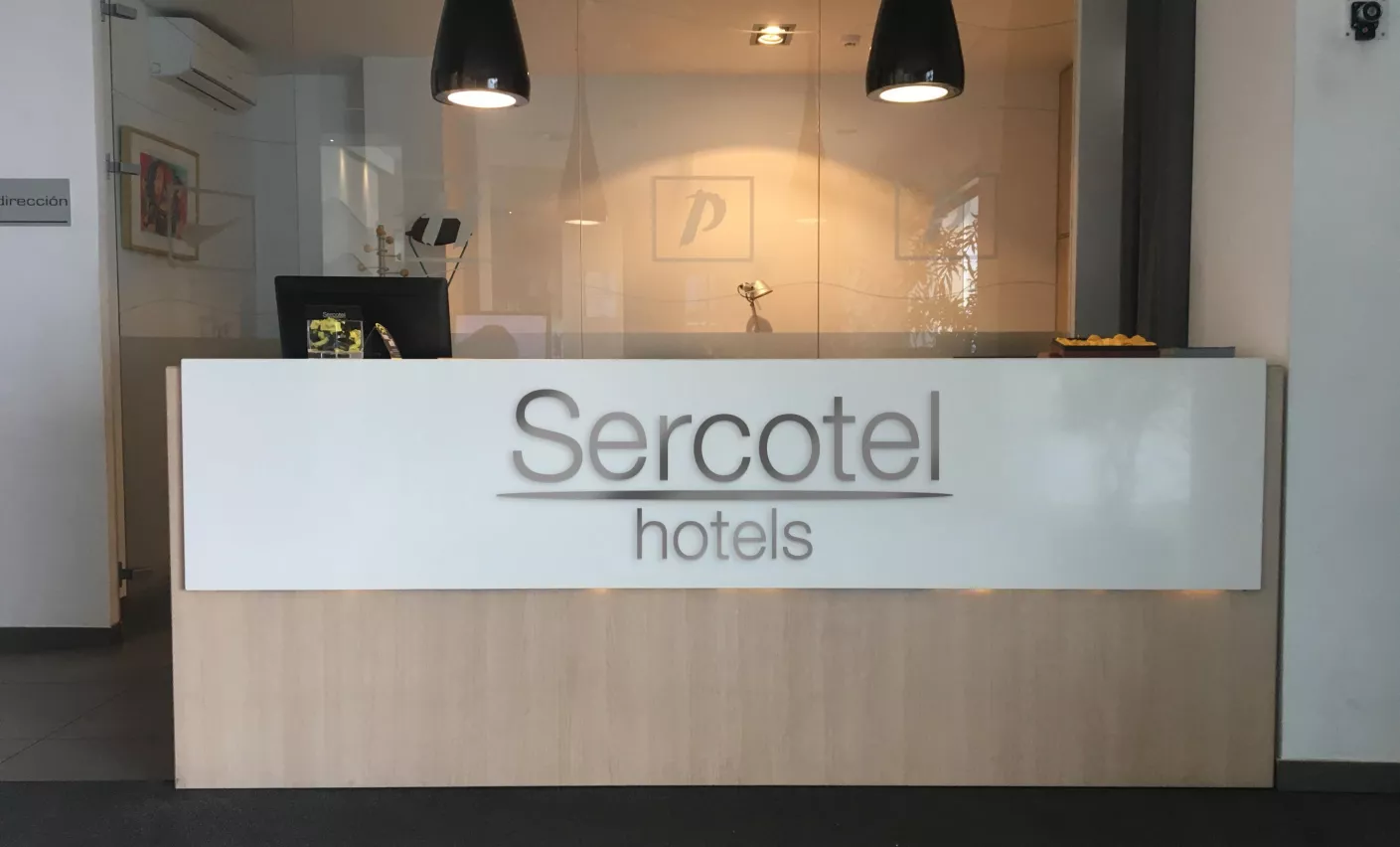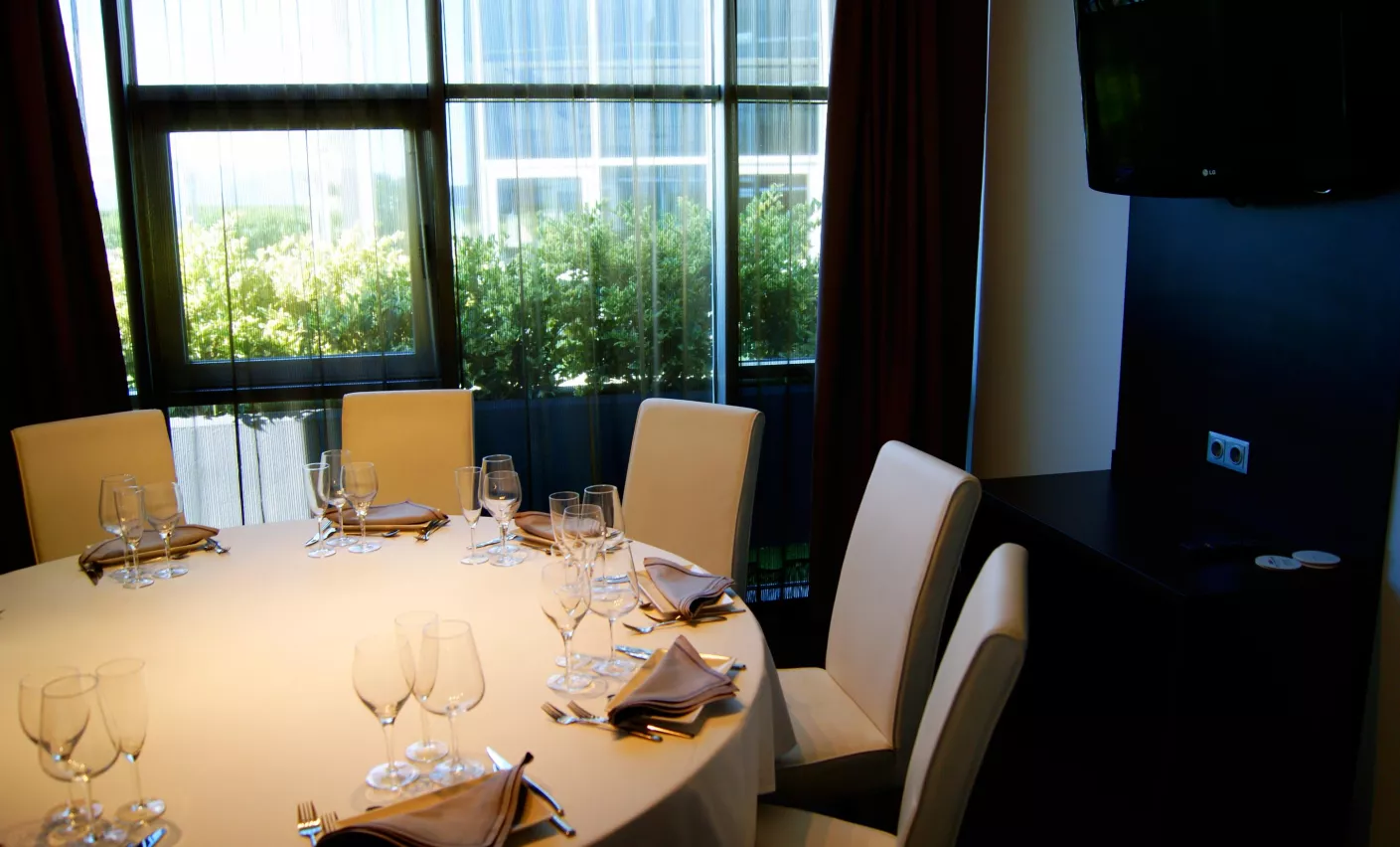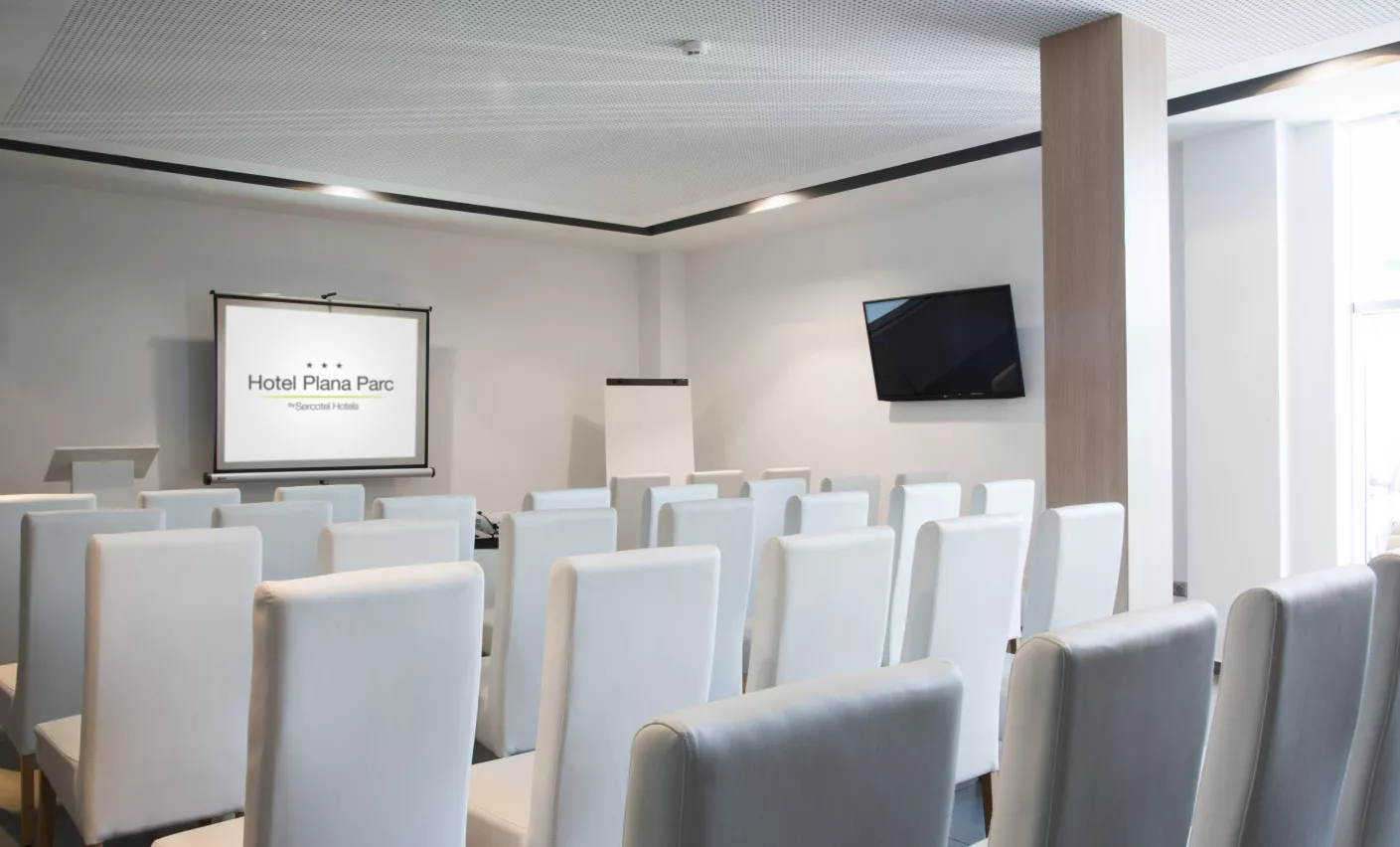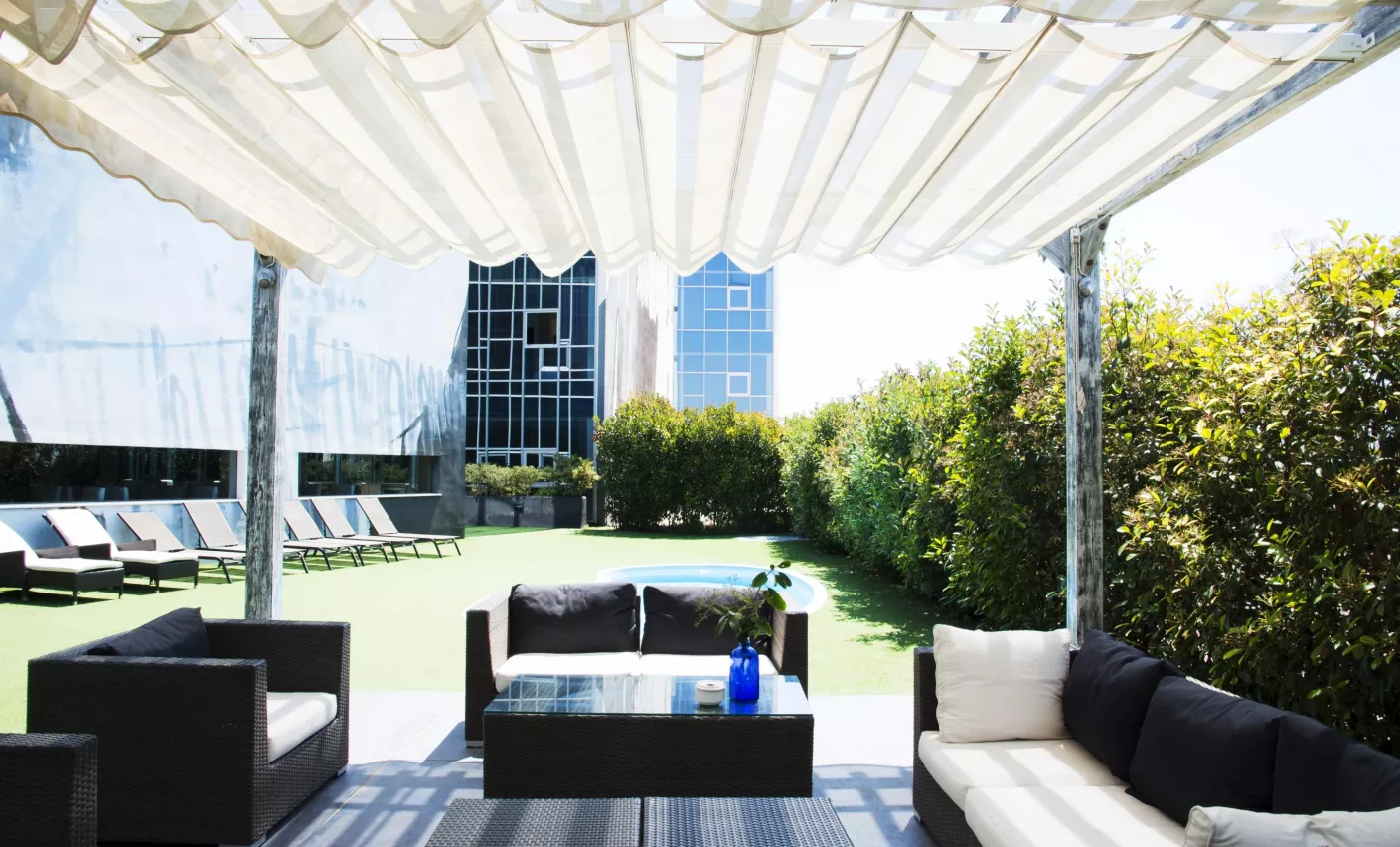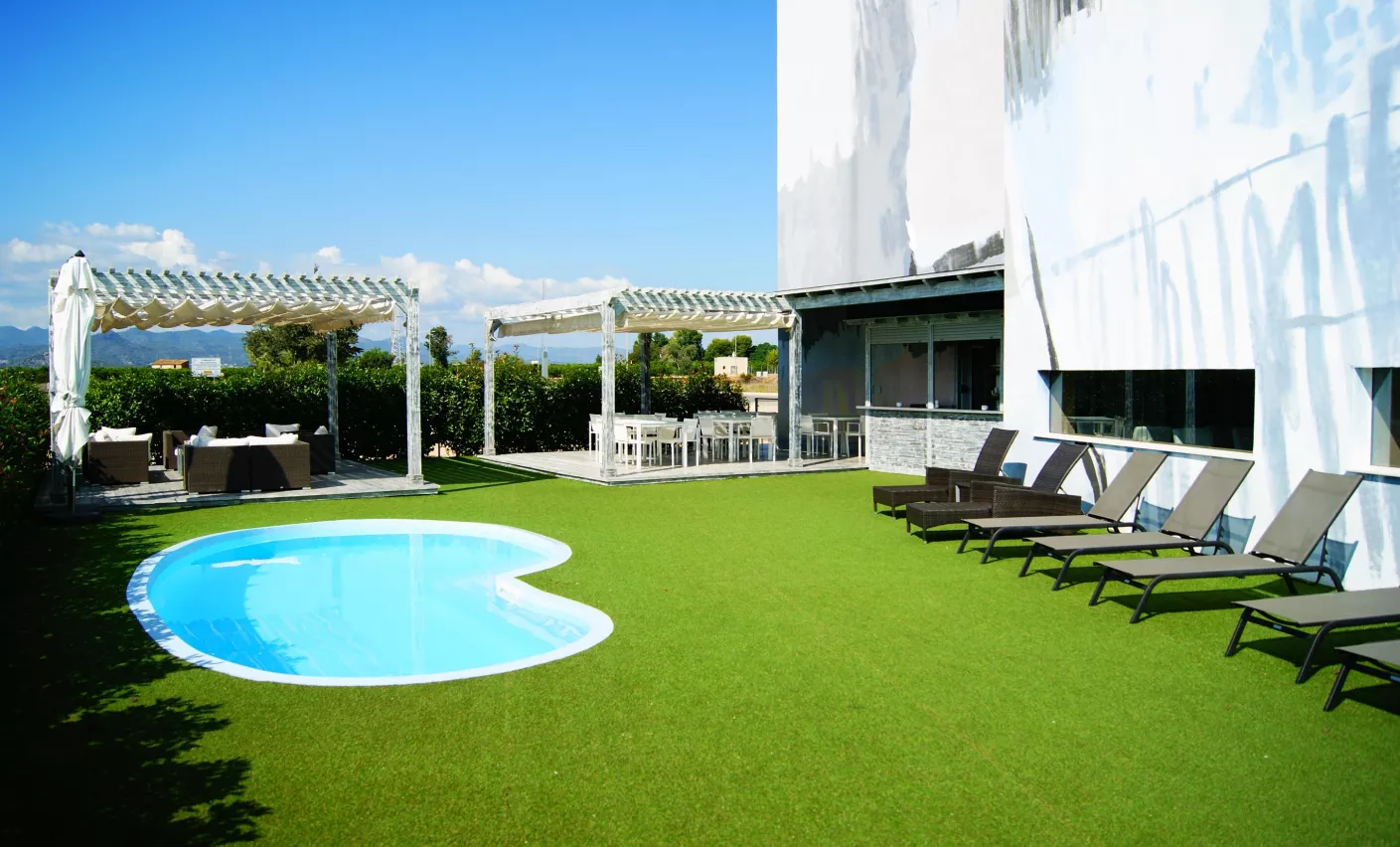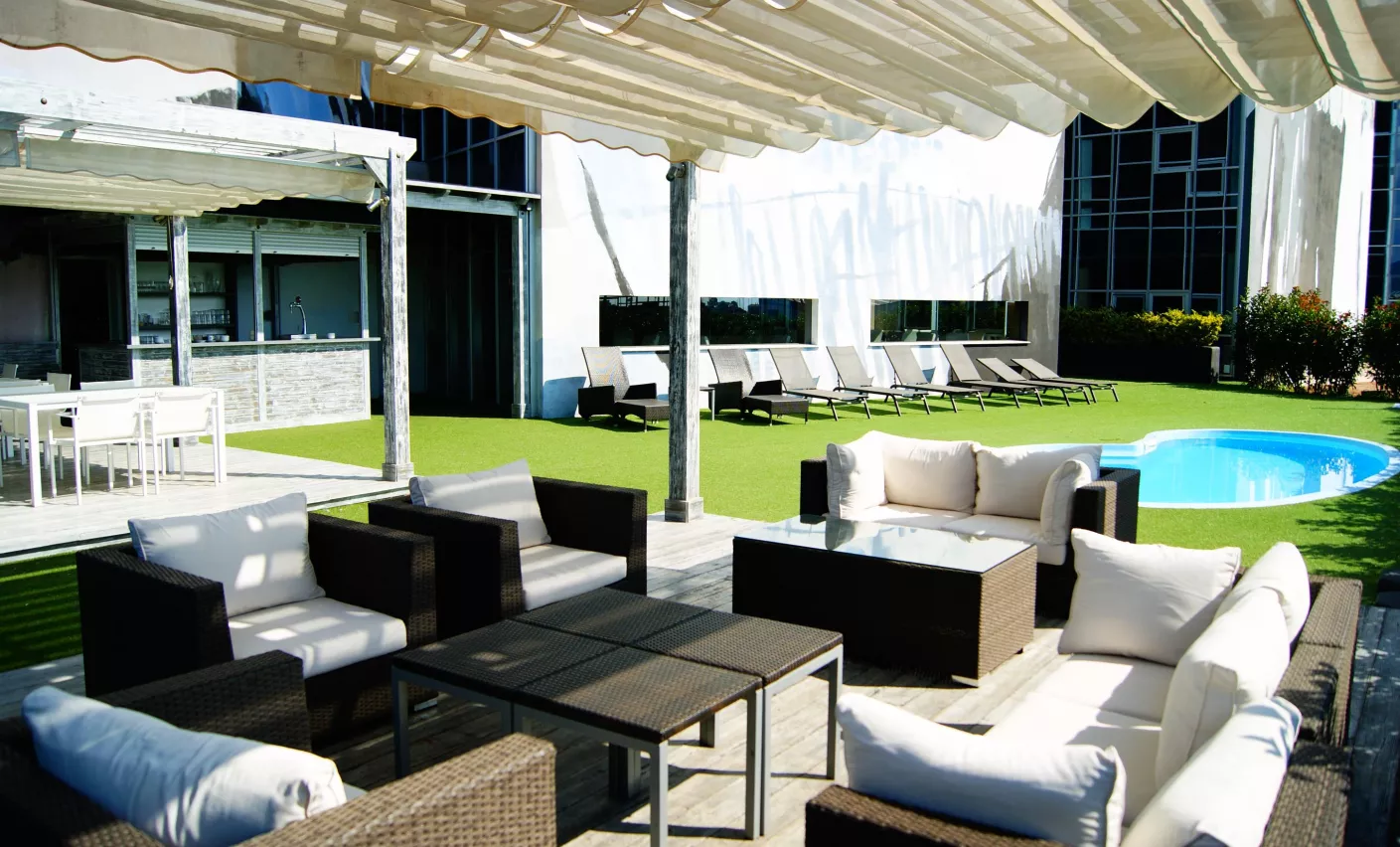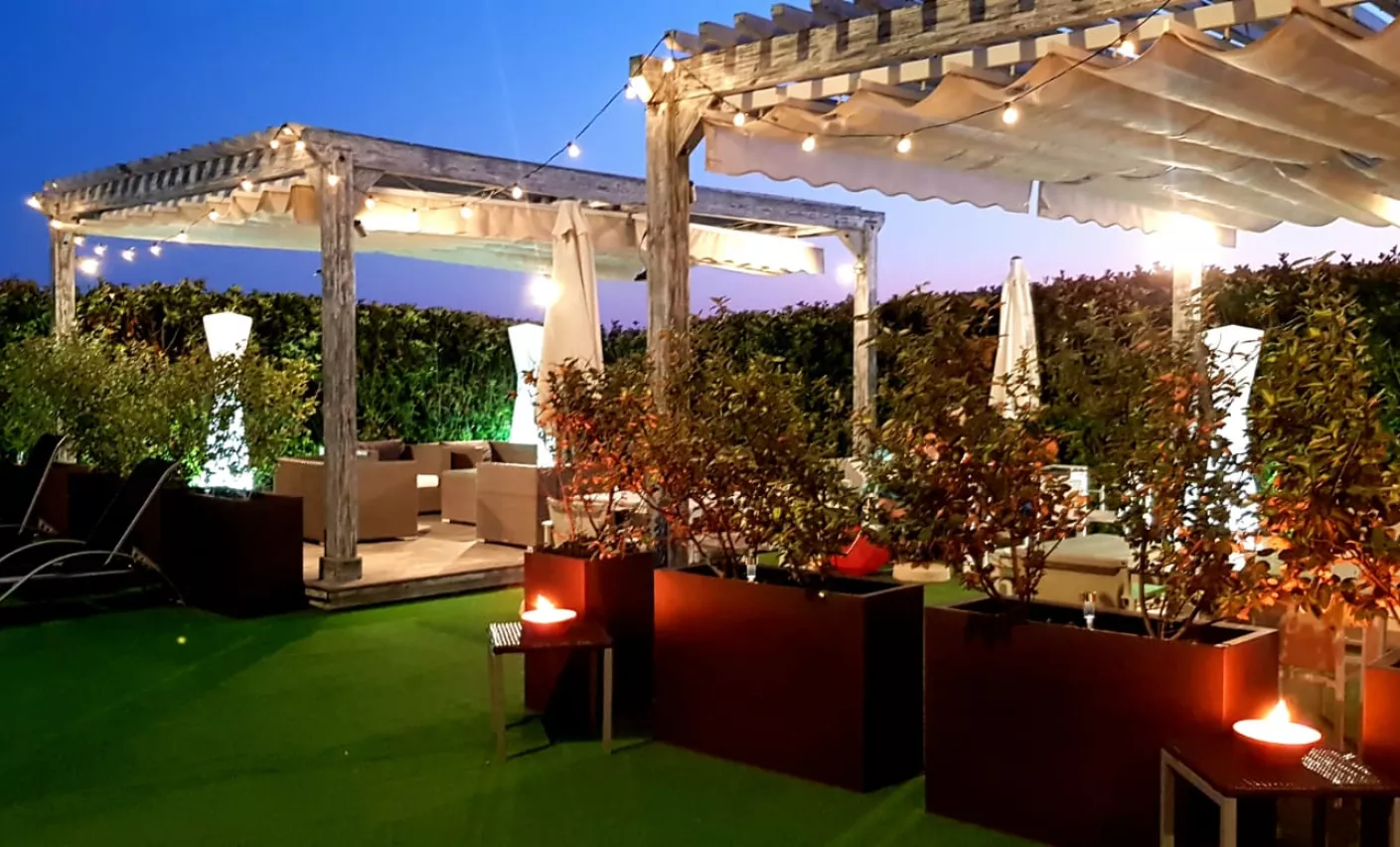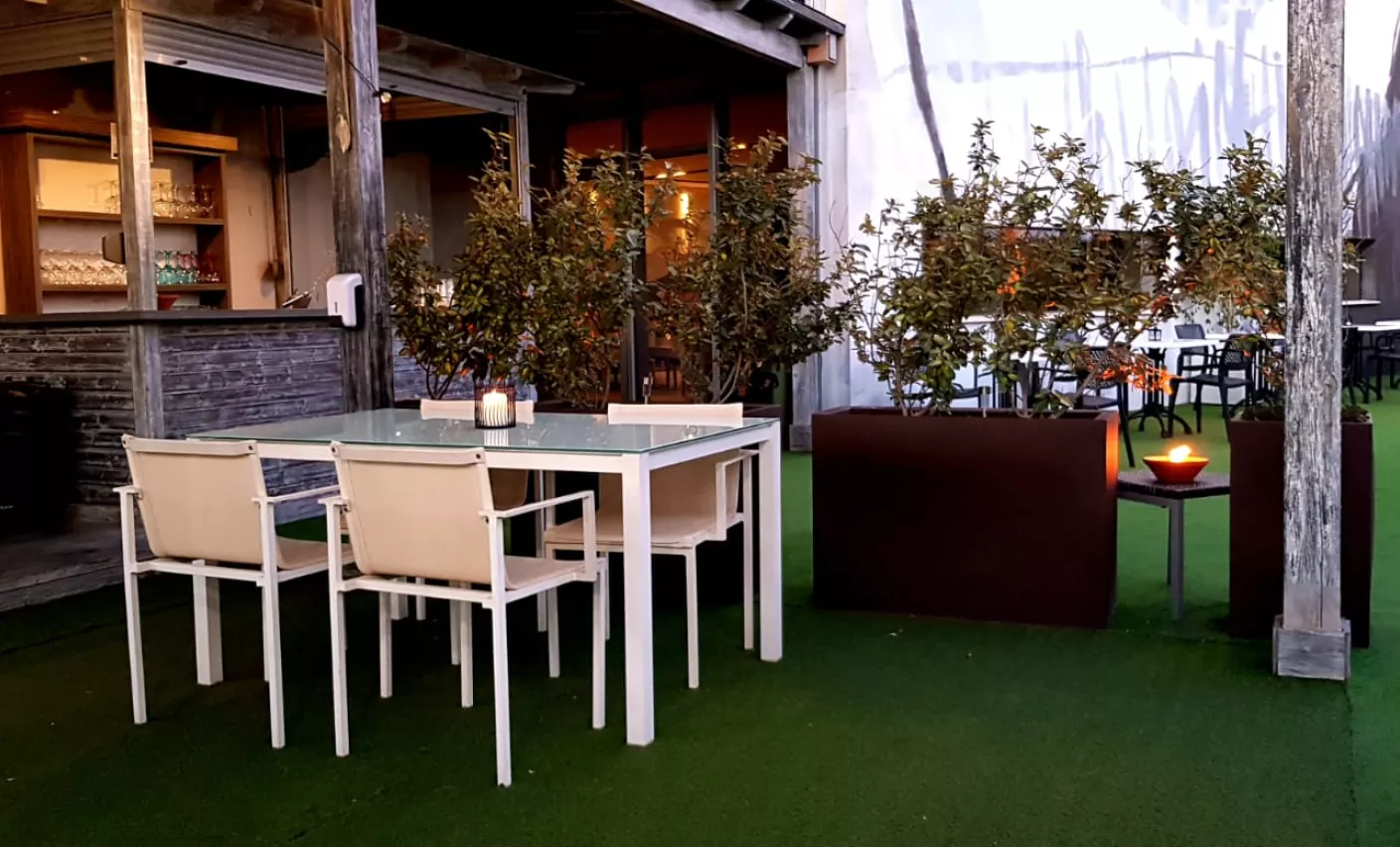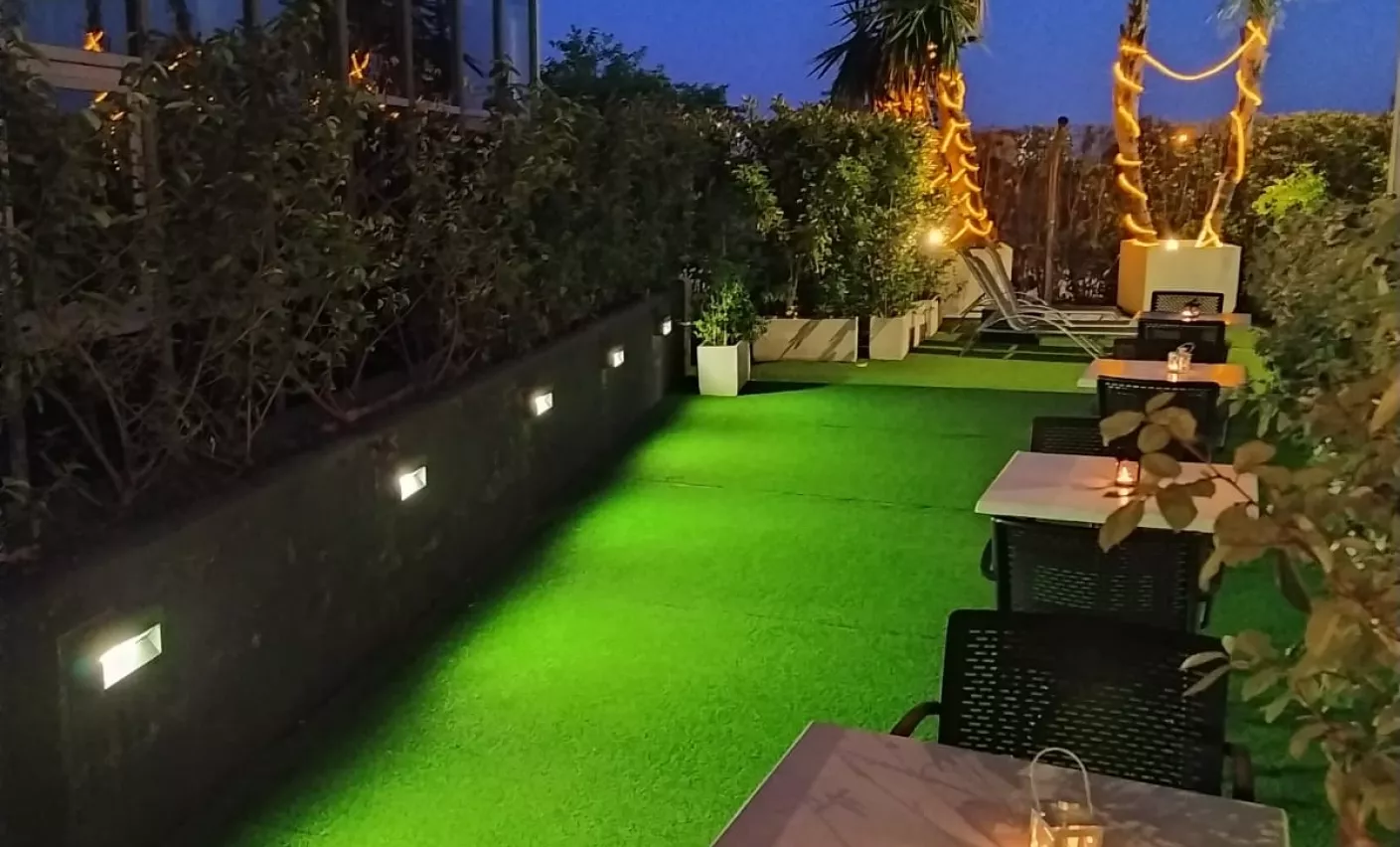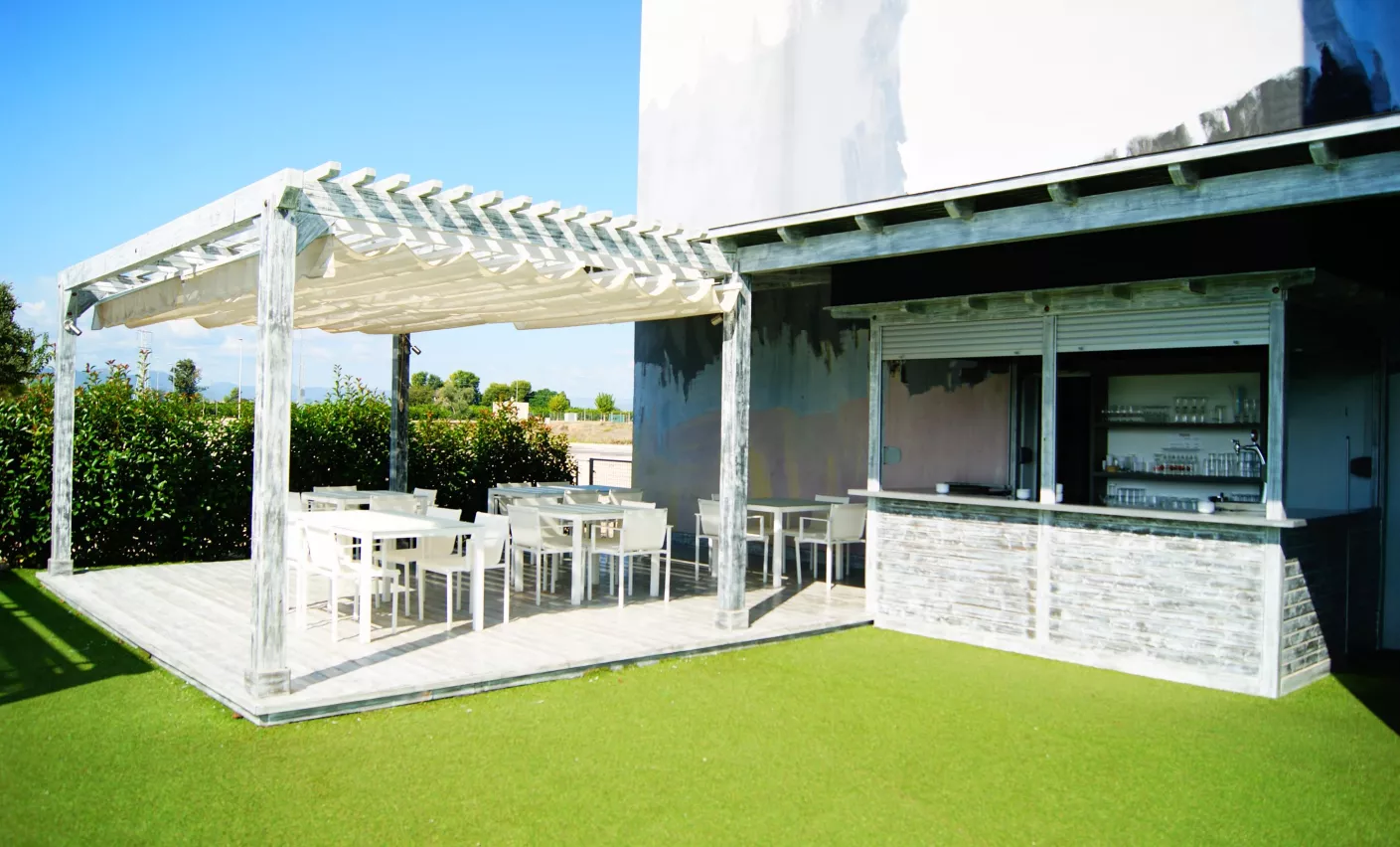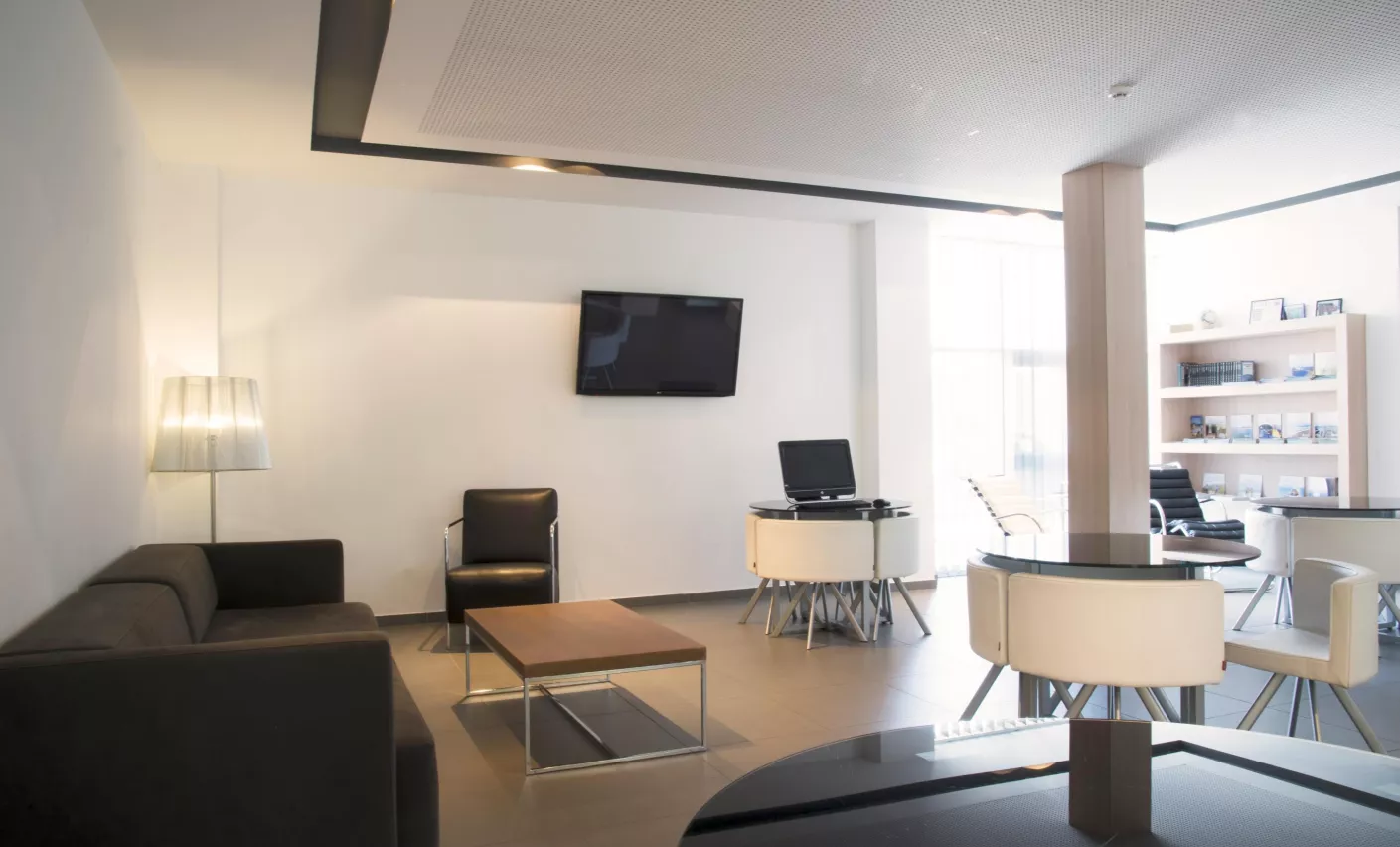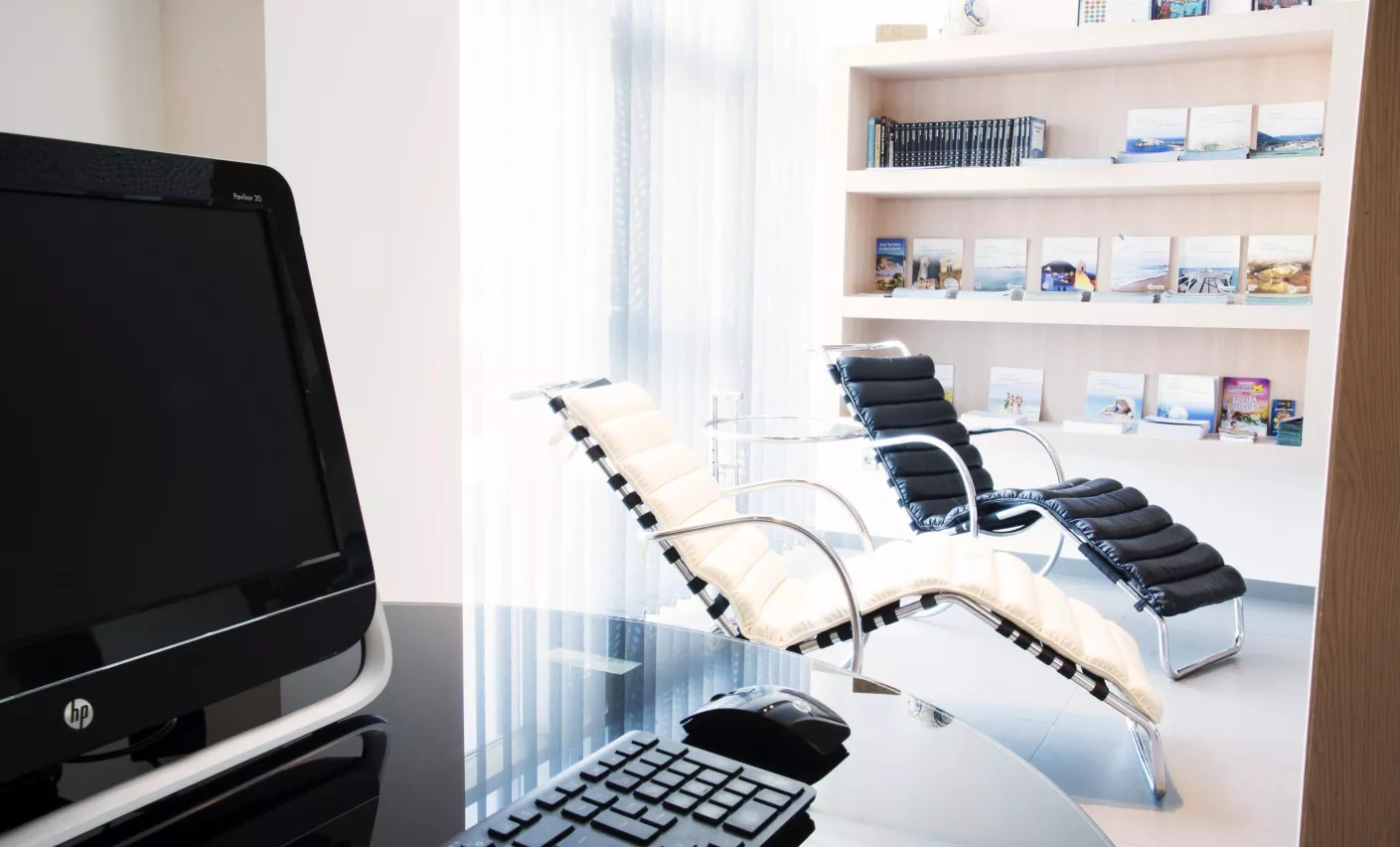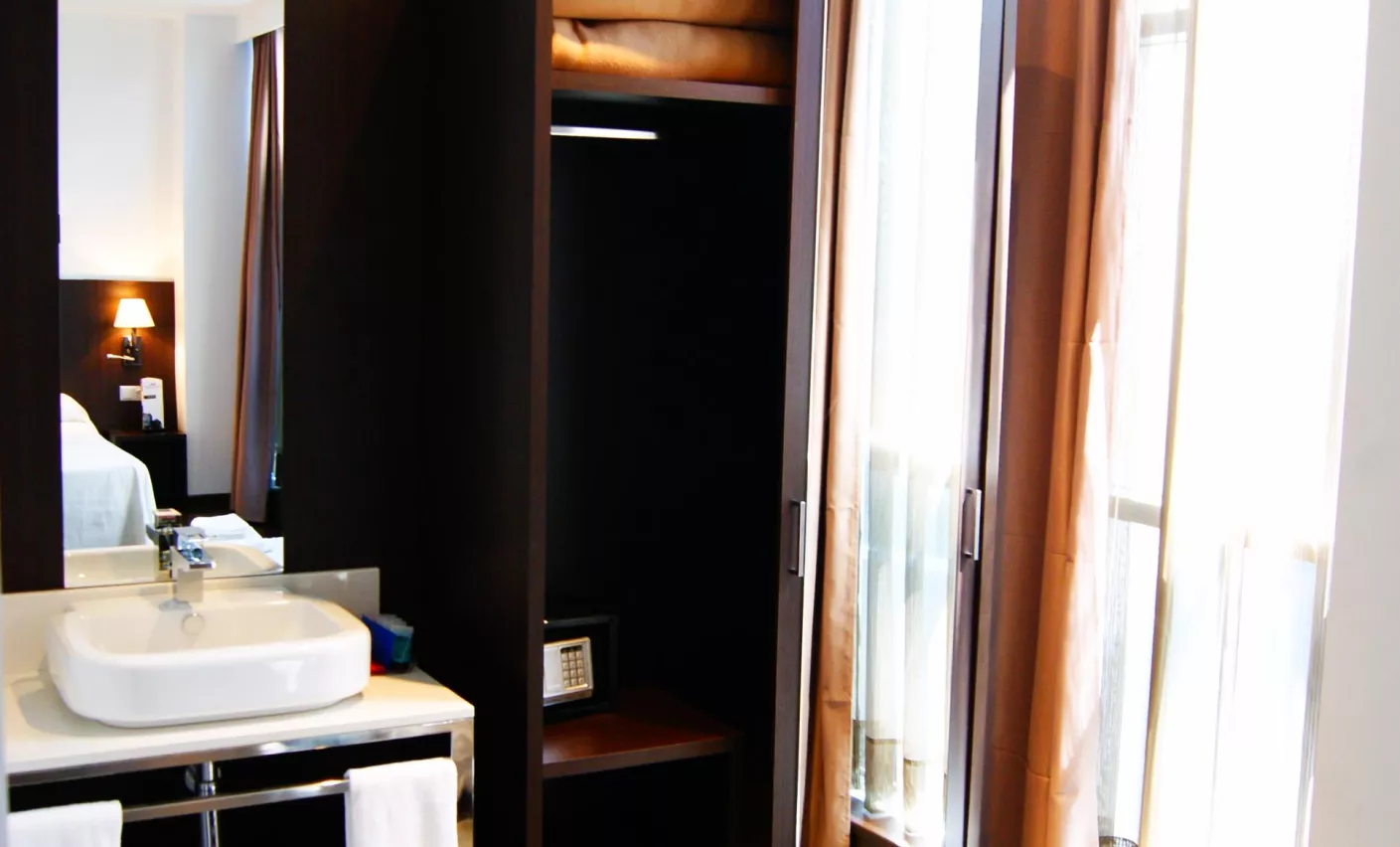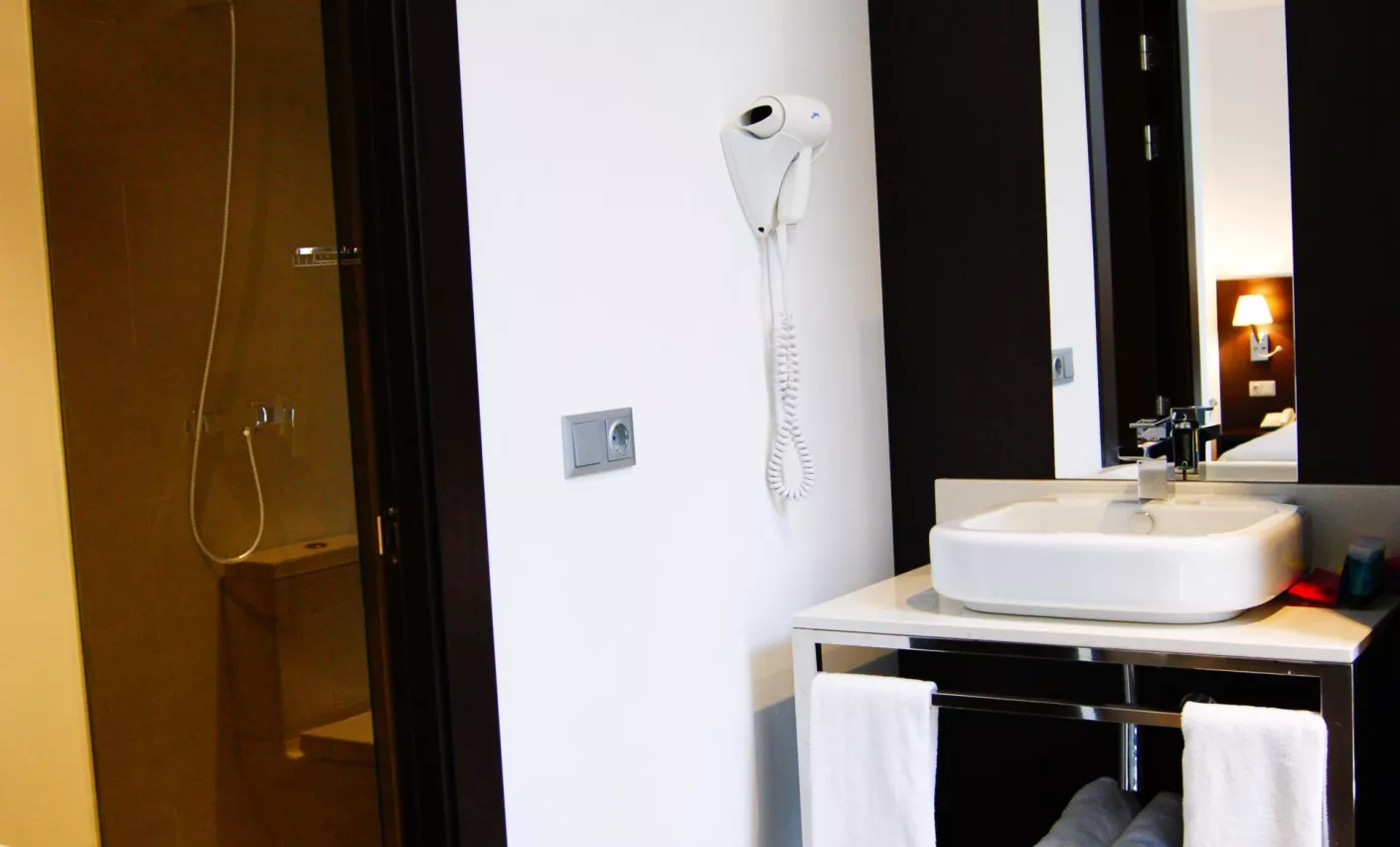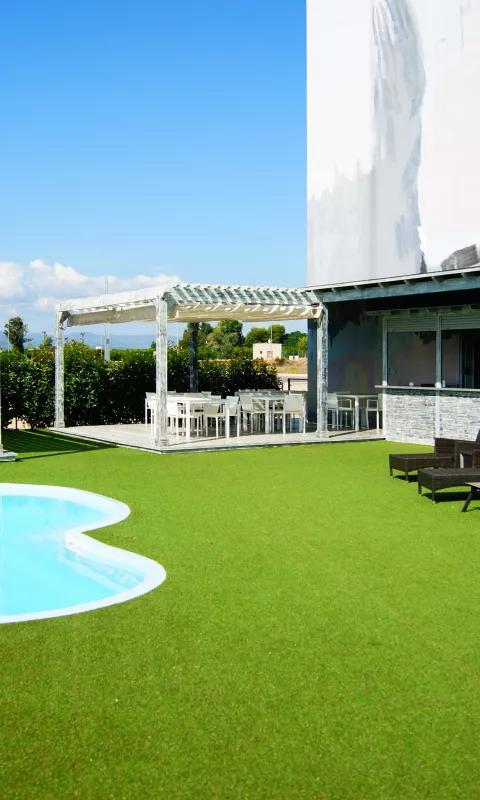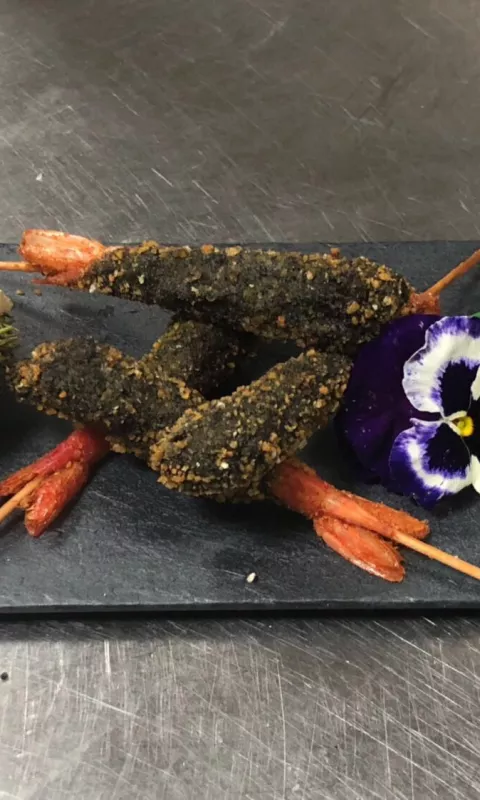 Restaurant
In our Terramar restaurant you will find delicious Mediterranean cuisine specializing in rice dishes and local products
Key features
The Hotel Sercotel Plana Parc has numerous modern design services and facilities, as well as an experienced and professional staff, which guarantees maximum functionality and comfort. We highlight our Green terrace where you can enjoy the relaxation of the surroundings having a drink or taking a bath in its outdoor pool.
Meeting rooms
FACILITIES
Flexible spaces in the best locations.
PEOPLE
Tailor each space to the needs of your event.
SQUARE METRES
Rooms for holding your social event, convention or meeting in.
Frequently Asked Questions
What are the check-in and check-out times at Sercotel Plana Parc?
You can check in from 15:00 and you must check out by 12:00. 
Is it possible to check-in early or check-out late at Sercotel Plana Parc?
Early check-in and late check-out services are available to enable you to get the most out of your stay. Both services are subject to availability and may entail an additional cost. The Early Check-in price is €20. In the case of the Late Check-out service, the cost is €20 until 14:00.
Does Sercotel Plana Parc provide cots for babies?
Of course. We have cots available upon request. If you need a cot you must request it when you make the reservation or to the reception team.
Can I stay at Sercotel Plana Parc with my pet?
We're sorry, but pets aren't allowed at the hotel.
Is there a cafeteria at Sercotel Plana Parc?
Yes, the Sercotel Plana Parc has a cafeteria.
Is there a restaurant at Sercotel Plana Parc?
Yes, there's a restaurant at the hotel.
What kind of breakfast is served at Sercotel Plana Parc?
We offer you breakfast on request at a cost of €10 per adult and €6 per child. 
Is there a swimming pool at Sercotel Plana Parc?
Yes, the hotel has a swimming pool. 
Is there a fitness room at Sercotel Plana Parc?
Yes, there's a fitness room with sports equipment. 
Does Sercotel Plana Parc provide a laundry service?
Yes, we provide a laundry service.
What accessibility measures does Sercotel Plana Parc take to assist people with reduced mobility?
We have rooms adapted to people with reduced mobility. The hotel's communal areas can also be accessed by people with reduced mobility.
Does Sercotel Plana Parc provide parking facilities?
Yes, the hotel has a car park that costs €8 per day. You can only book a parking space from the reception team when you arrive at the hotel.   
Does Sercotel Plana Parc provide Wi-Fi? Is it free of charge?
Yes, there's free Wi-Fi access throughout the hotel. Log on and browse.