Las Palmas De Gran Canaria, Spain
Sercotel Playa Canteras
Search your hotel or destination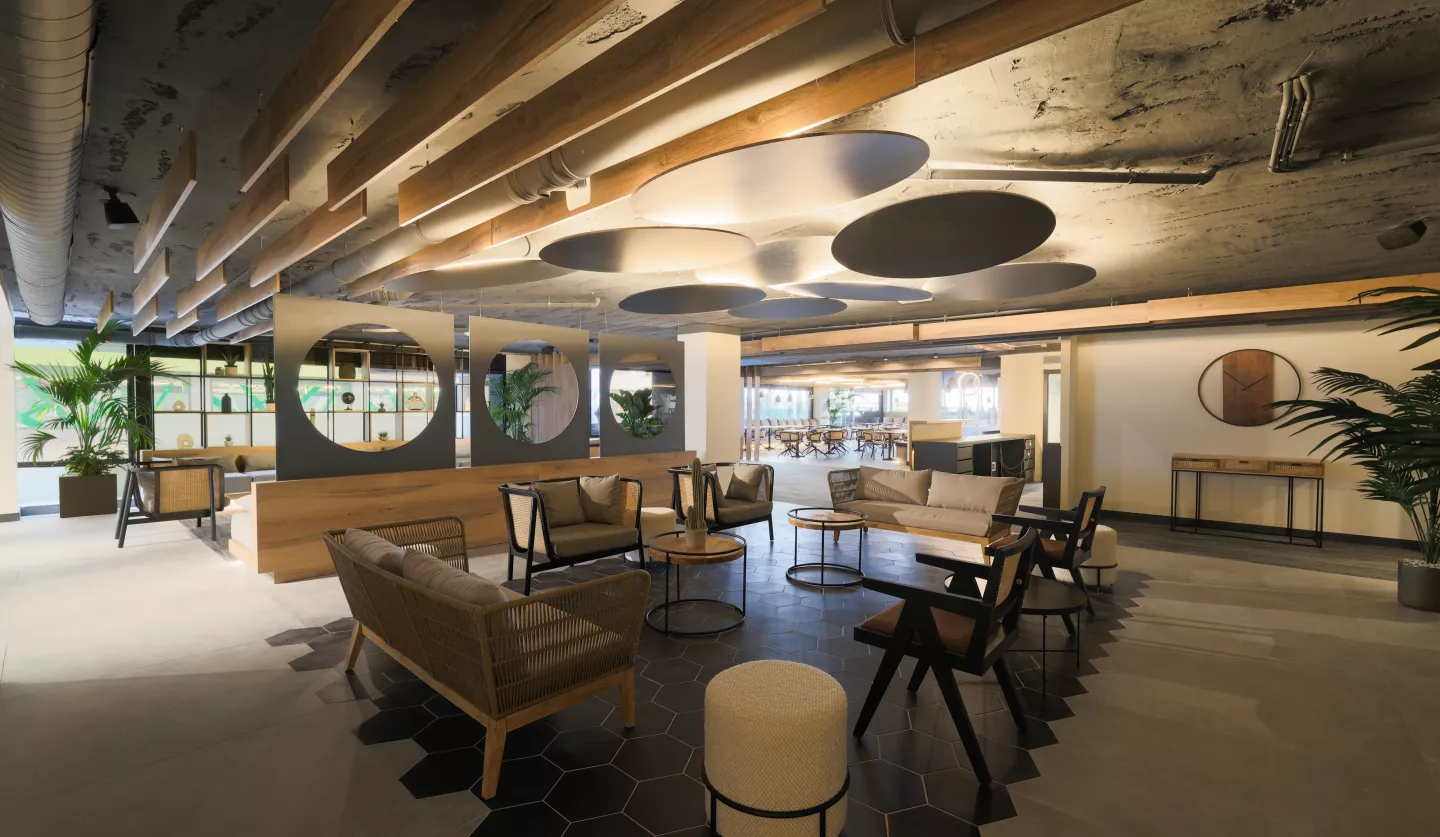 Your home on the seafront
Las Canteras Beach is the place in Las Palmas de Gran Canaria that everybody's sure to visit. You'll find it impossible to resist the hours of sunshine and sand, the coolness of the water and the charm of the little fishing boats rocked by the waves. In the very centre of the promenade, bearing witness to all this life, stands the Sercotel Playa Canteras. Will you stay here? 
We're right on the seafront, very close to the Alfredo Kraus Auditorium, so we can safely declare that you'll be hard-pressed to find a better four-star hotel in the area.  
Or a more modern one. Our refurbishment will be on show in 2023. We've given a more contemporary style to the lines that were originally designed by the renowned architect Salvador Fábregas to give shape to our hotel on Las Canteras Beach. We've modified the shapes and reliefs, as well as the grey and blue shades of the stone and marble.  
The result is a warm, elegant and welcoming atmosphere. You'll be enveloped by the tasteful and serene décor in each of the 125 rooms and suites. Spread over the eight floors of the building, you won't miss out on the coveted views of the sea. We promise. 
You'll also be able to enjoy them from our outdoor pool. Yes, at our hotel beside the beach in Las Canteras de Gran Canaria we have a swimming pool with sea views. And a solarium. For the days you feel like enjoying the sunshine and water without treading on the sand.  
We've made it our task to allow you to rest and switch off. From early in the morning, when you sit down to one of our delicious breakfasts, to the very end of the day, when you open your pillow menu to choose the one that's best-suited to your rest.  
And in-between? At the Sercotel Playa Canteras you can opt for hours of relaxation in the sun, sport at our fitness centre, snacks at the terrace bar and lunches that stretch out until dinnertime at our restaurant. Or, better put, ones that give way to a toast at our Gyn Bar.  
This is a place to be enjoyed, but we also welcome visitors who come to our island to work. We therefore offer free Wi-Fi throughout the hotel, we have a co-working area and we provide two meeting rooms that can be joined together to host larger events.  
Oh, and we're also pet-friendly and firm believers that no one should be left behind at home. If you're travelling with your pet, please let us know before you arrive so that we can get everything ready for you before you check in.  
Find your room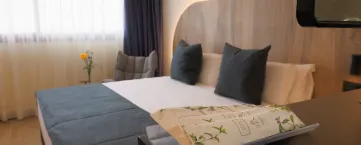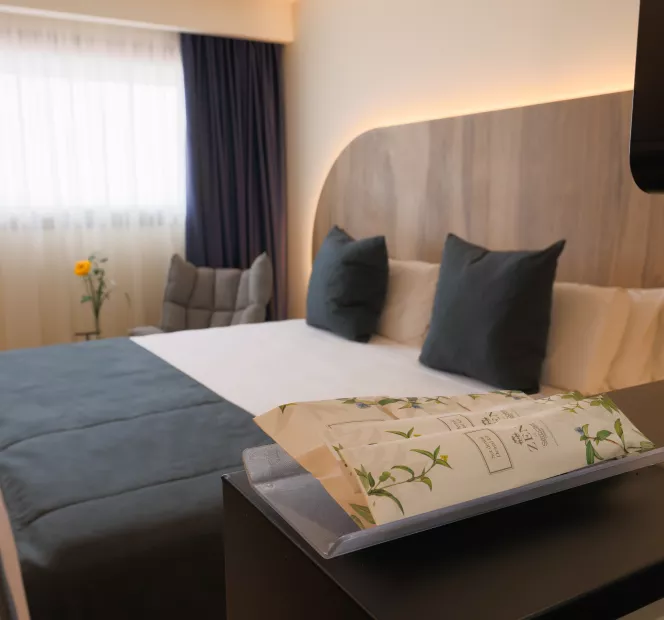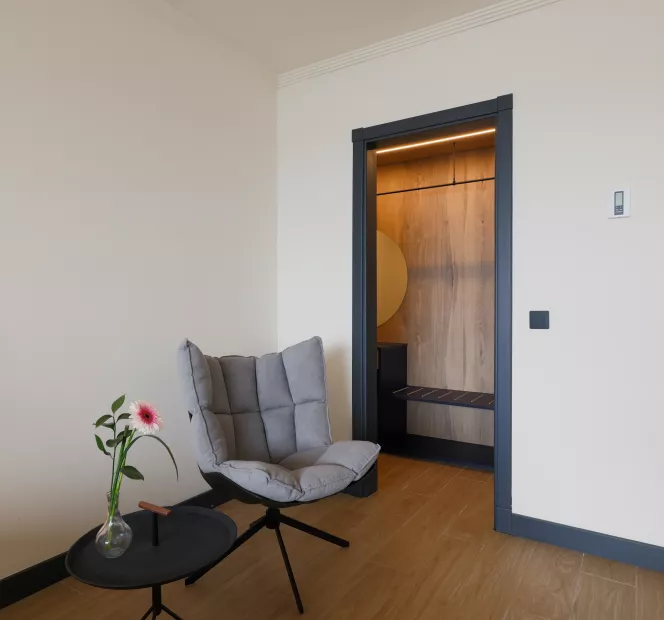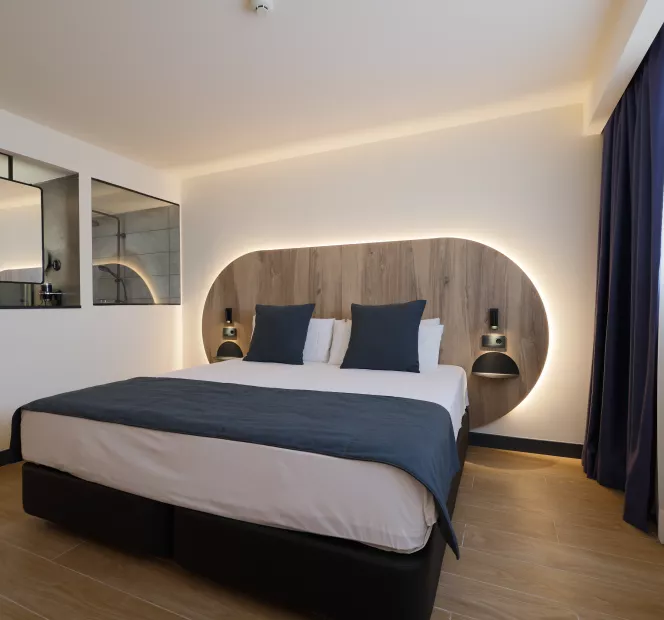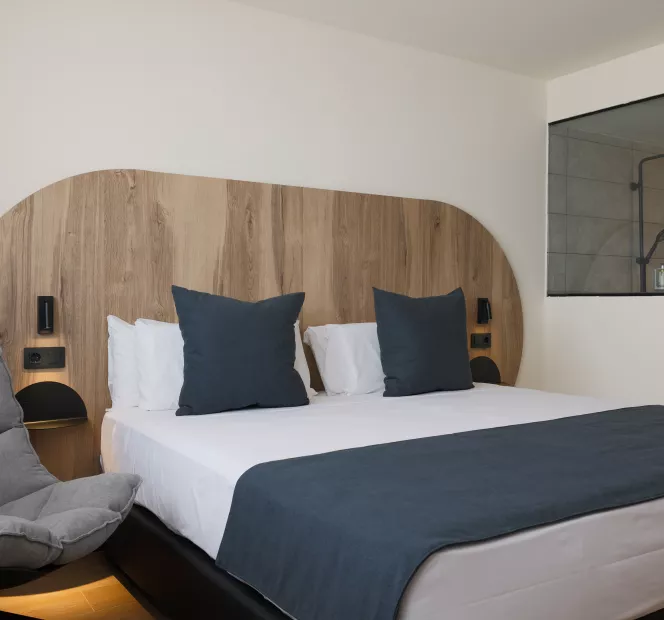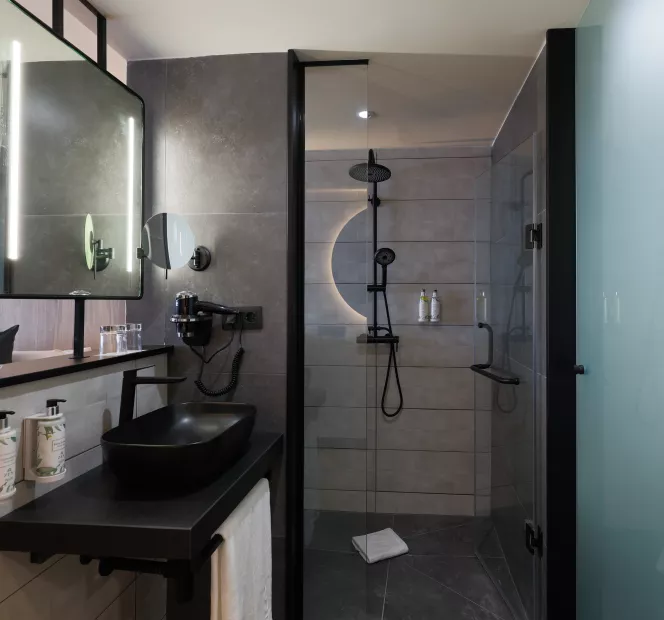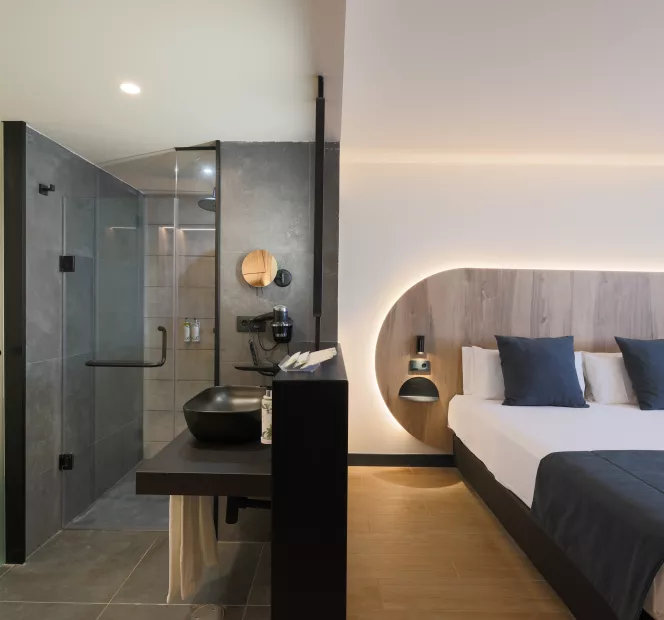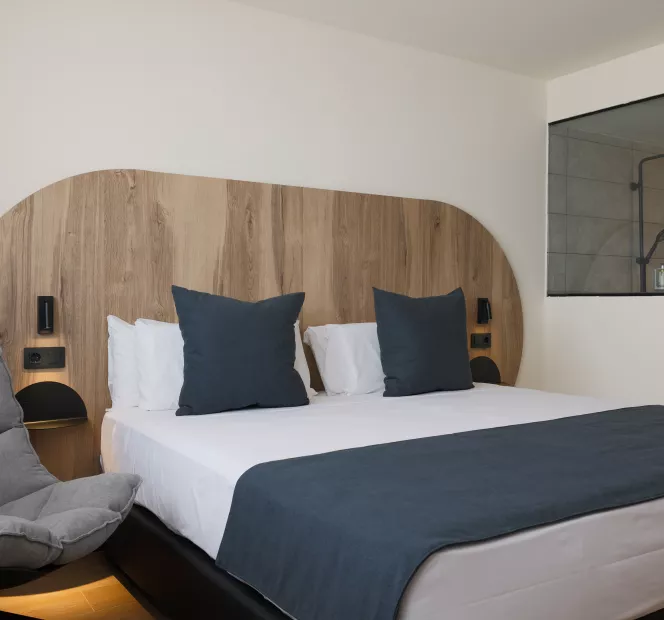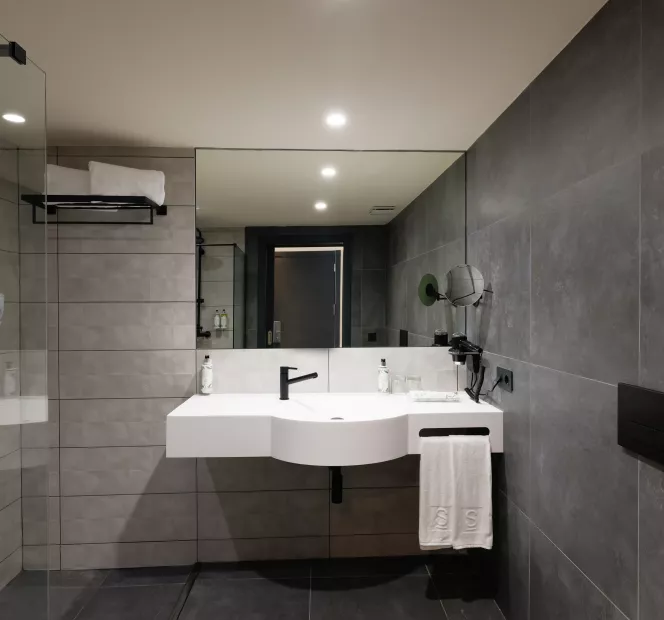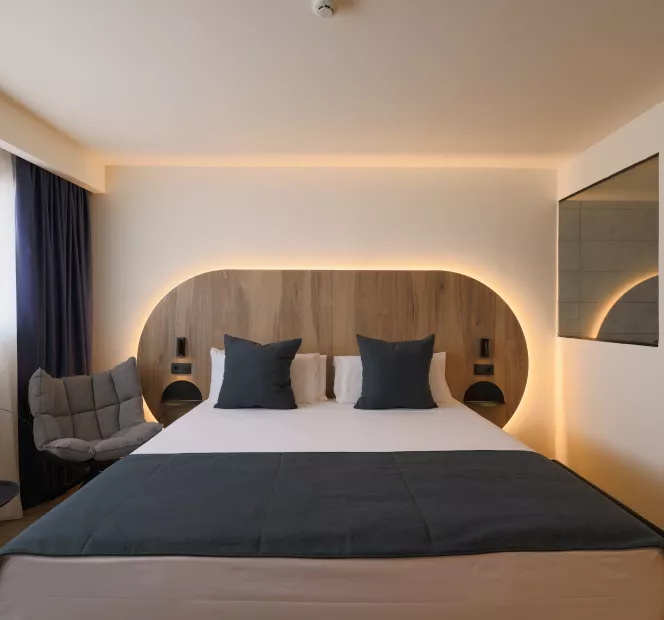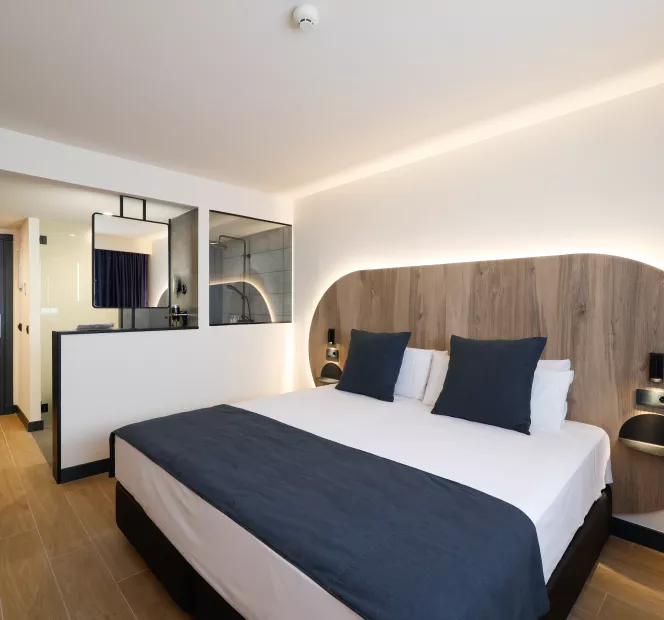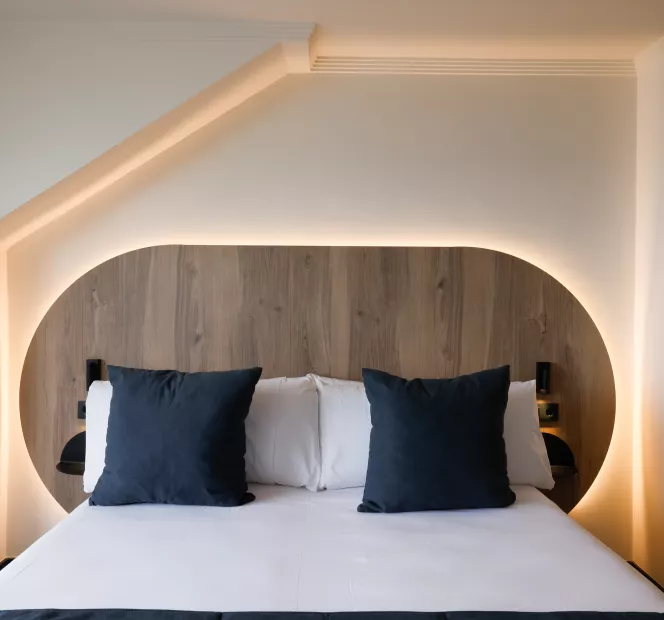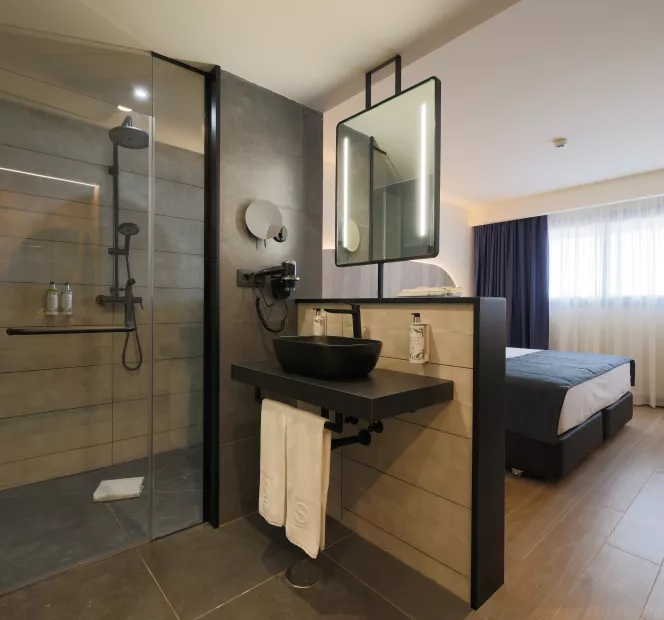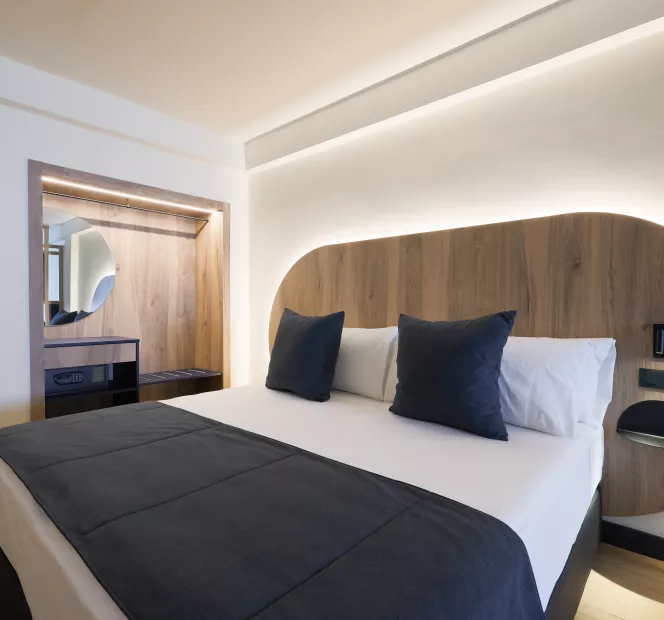 Classic Room
Spacious, warmly decorated and equipped with fittings that will make you feel at home. Whether you choose one with an interior or street view, the Classic rooms at the Sercotel Playa Canteras are ideal for a restful night's sleep.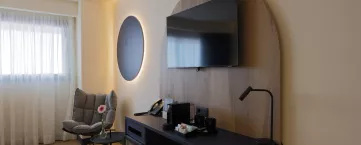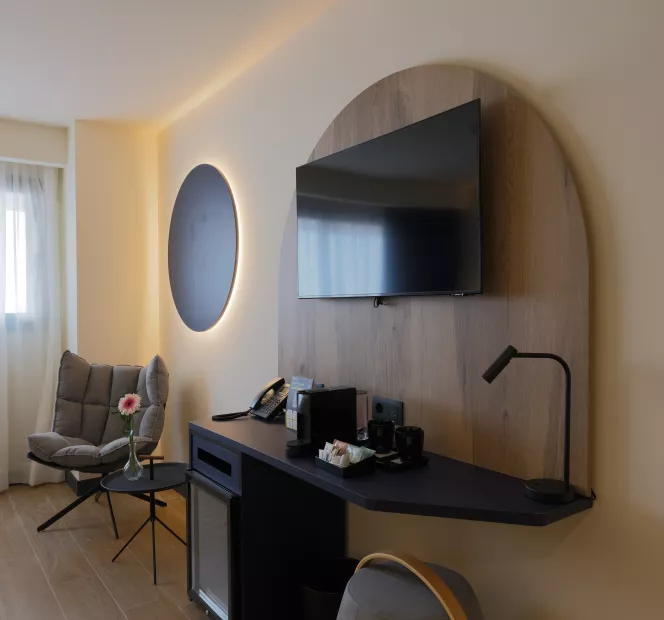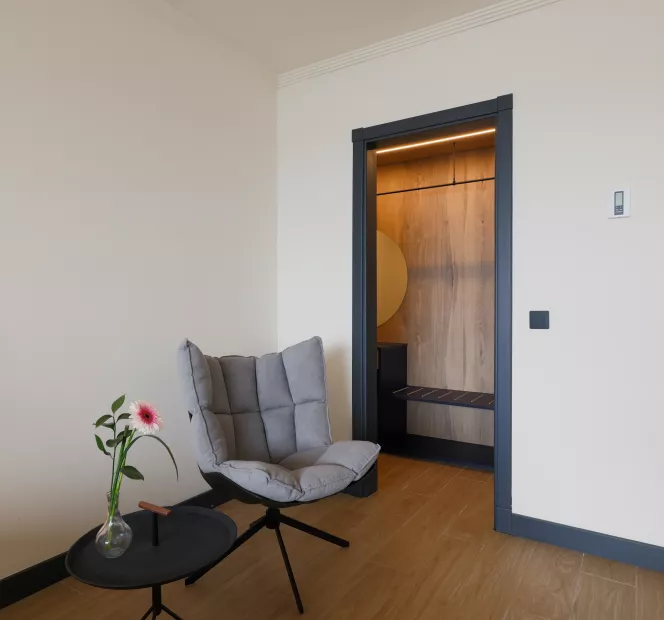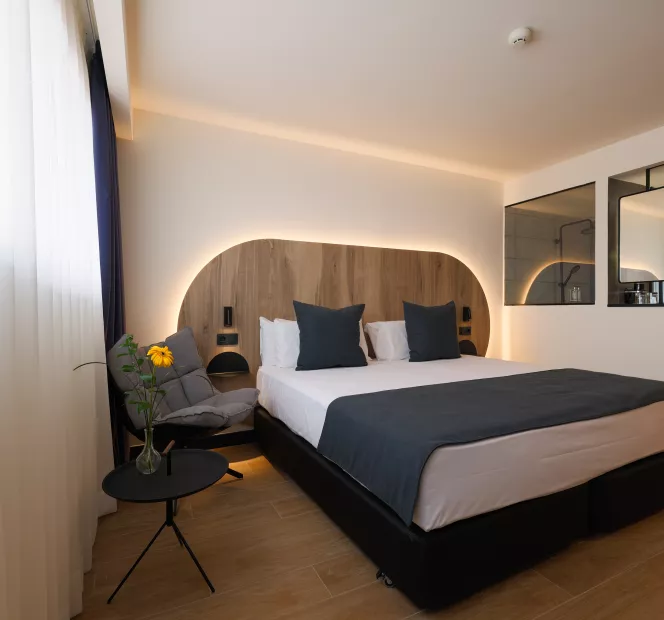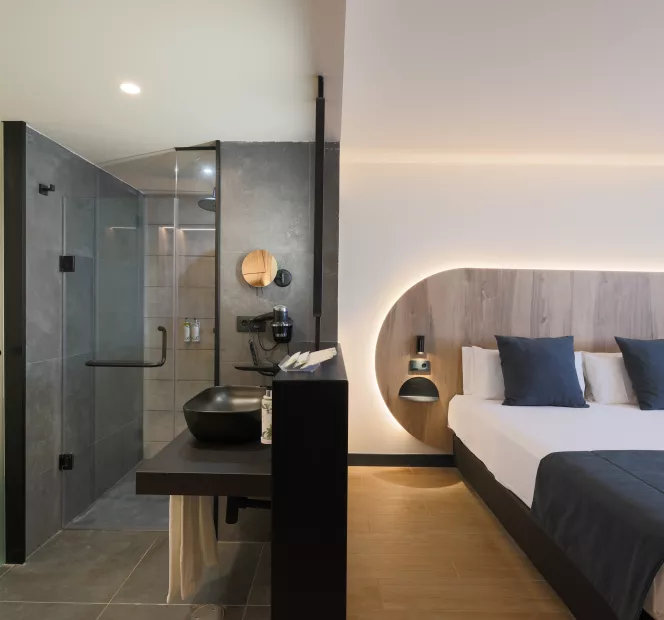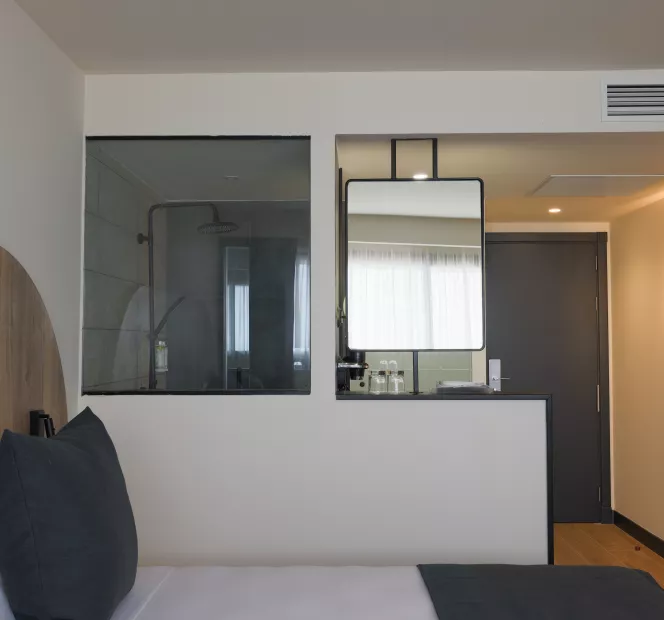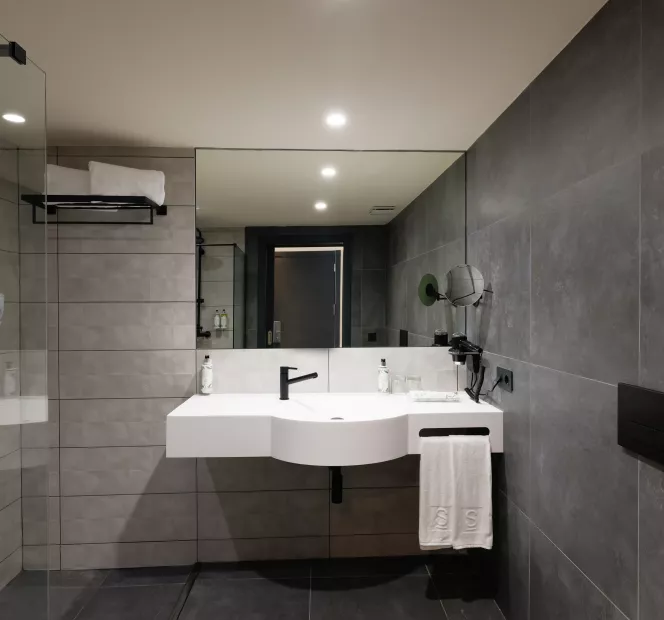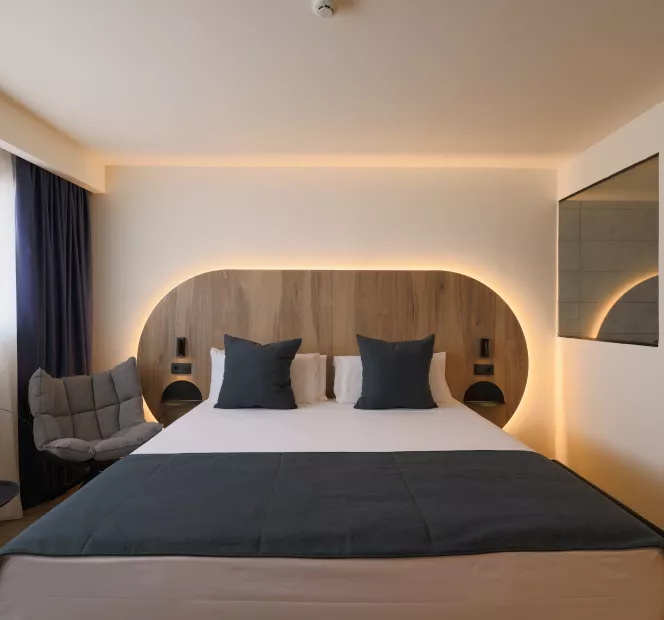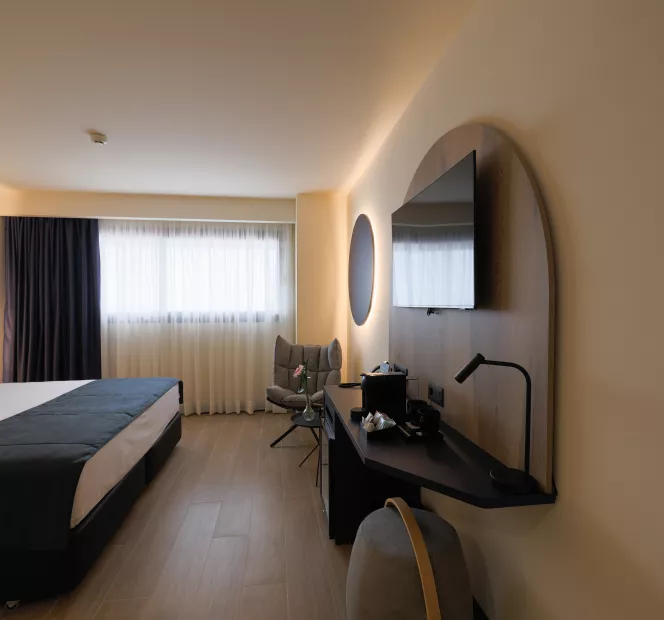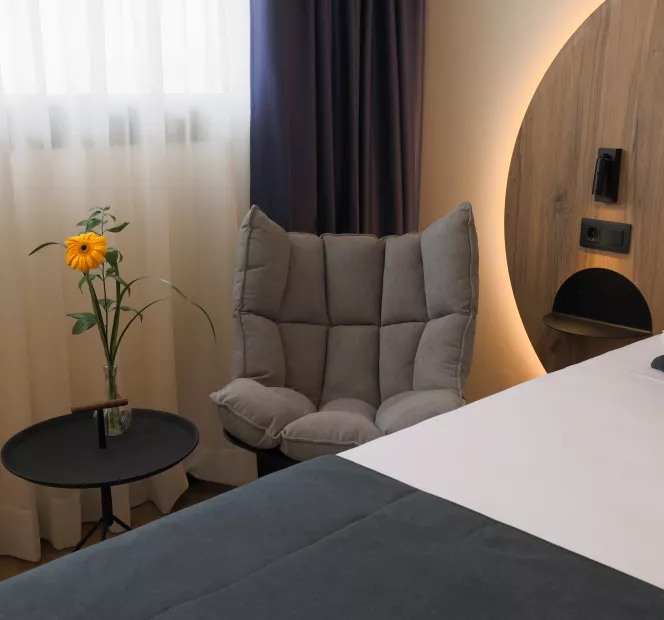 Classic Room Sea View
Can you imagine waking up at dawn beside the beach looking out towards the blue ocean? And can you imagine doing so after resting in a comfortable bed with soft pillows? This winning combo of comfort and convenience is guaranteed in our Classic Vista Mar rooms.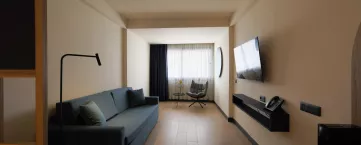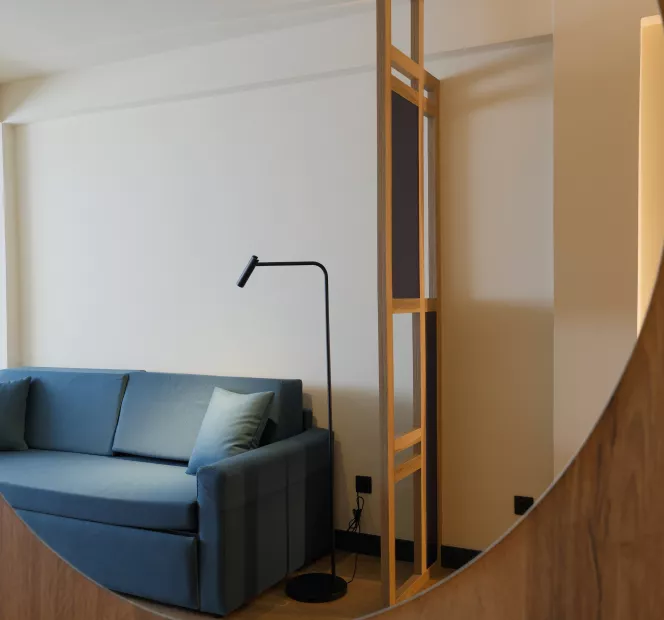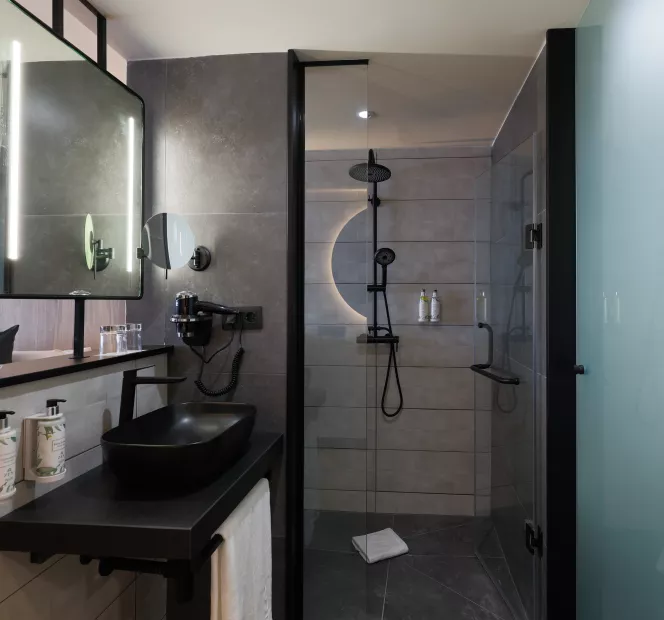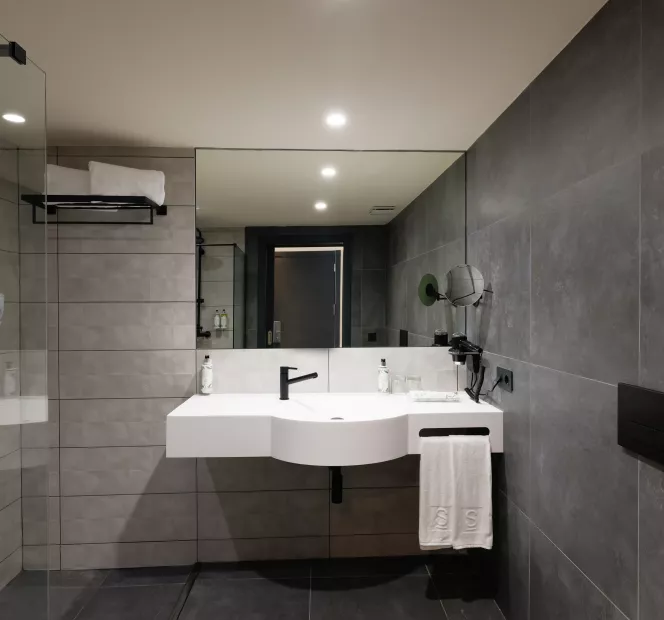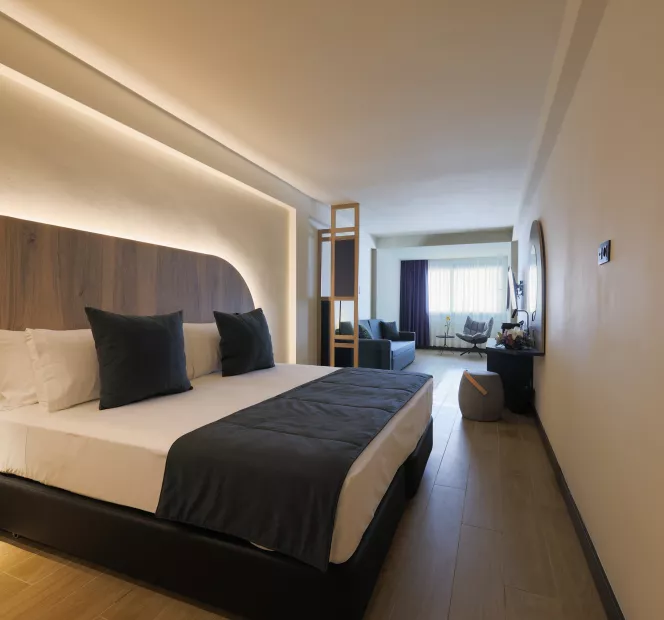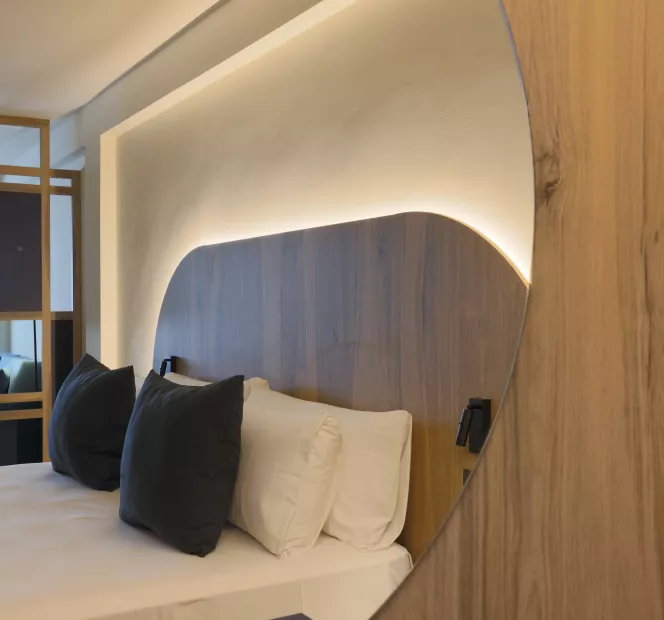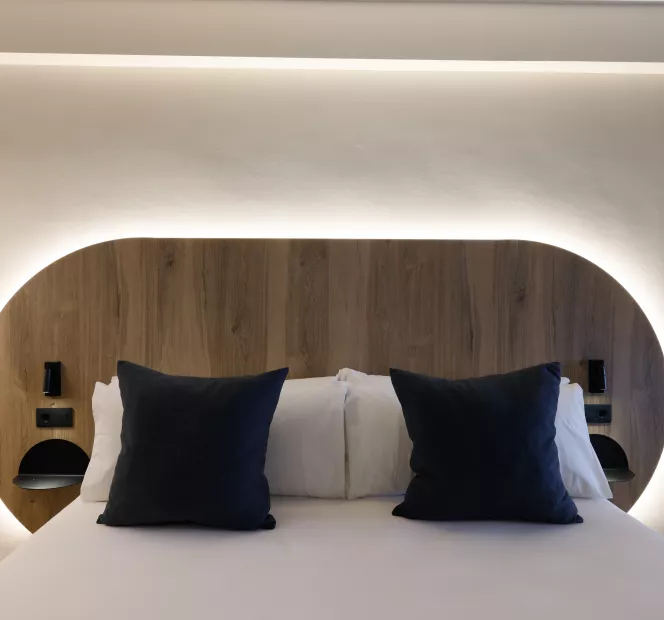 Familiar Room Sea View
The ideal accommodation for people travelling with the whole family is called Familiar Vista Mar. Spacious, with a double bed and sofa bed and the charm of the day beginning with views of the waves as they break.  


Bathtub/shower combination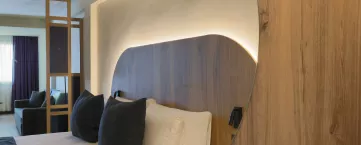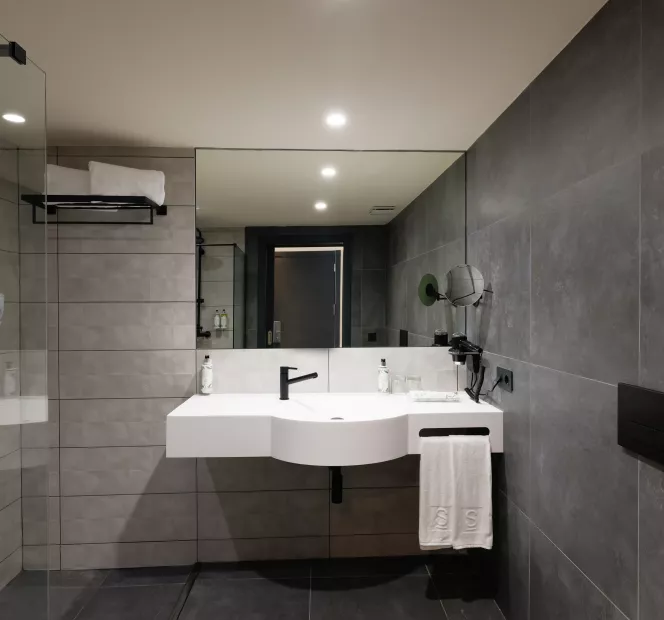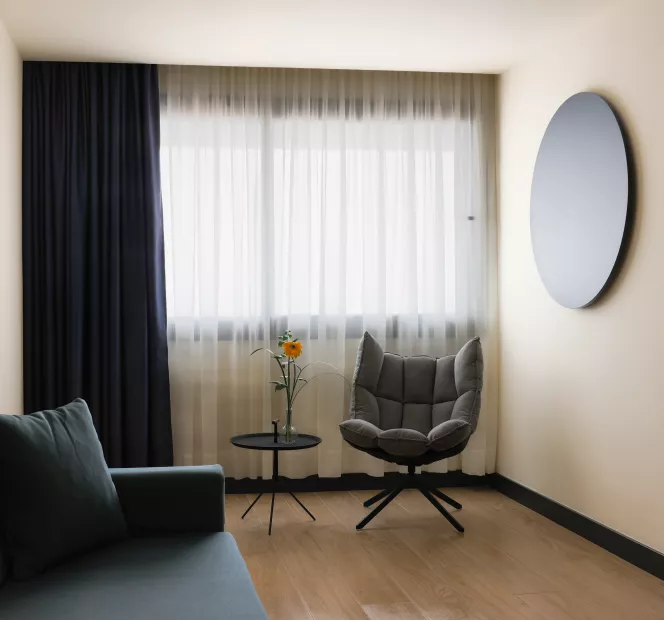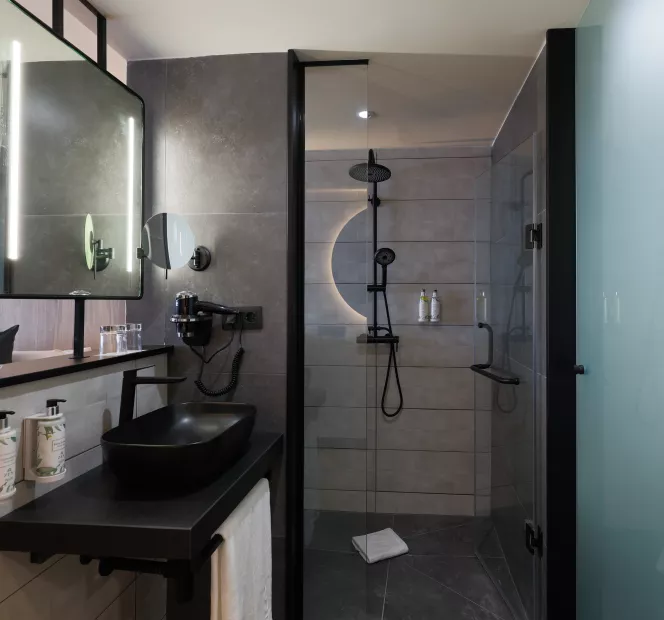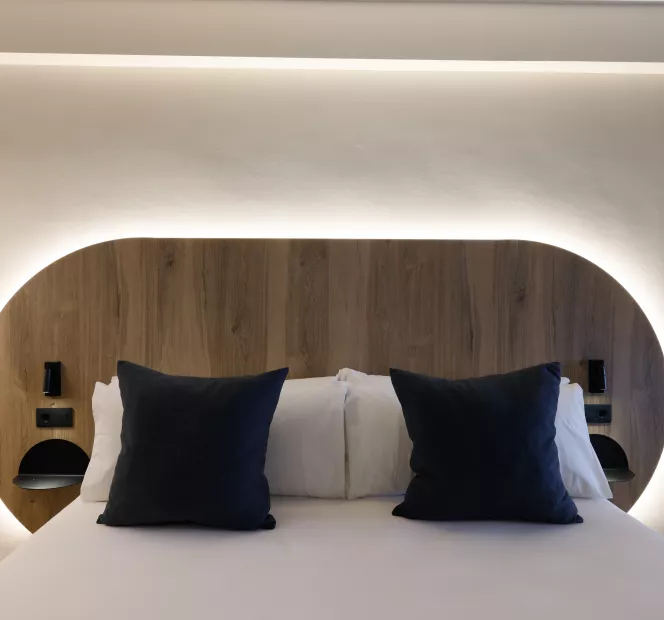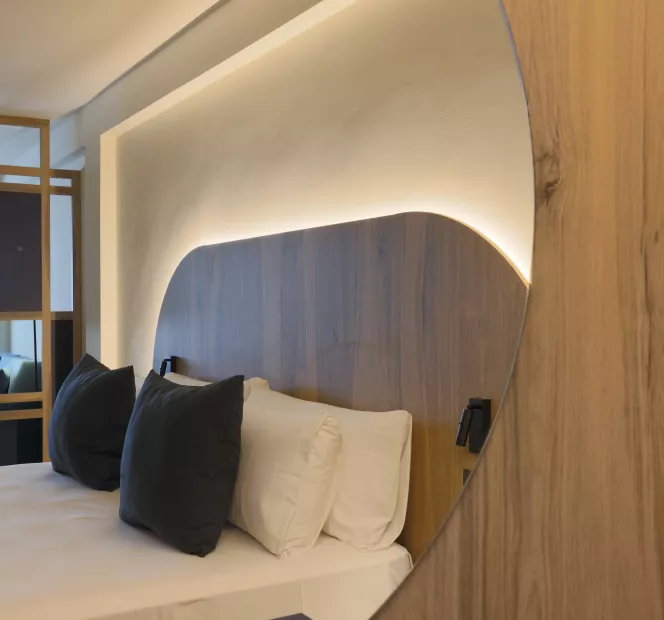 Junior Suite
Our Junior Suite rooms are ideal for visitors travelling in a group who require extra space and comfort. They're between 36 m2 and 44 m2 in size, with enough room for a double bed and sofa bed to guarantee unlimited rest.

Complies with Local/State/Federal fire laws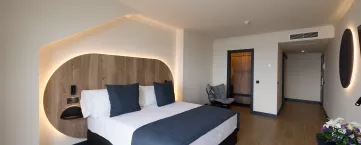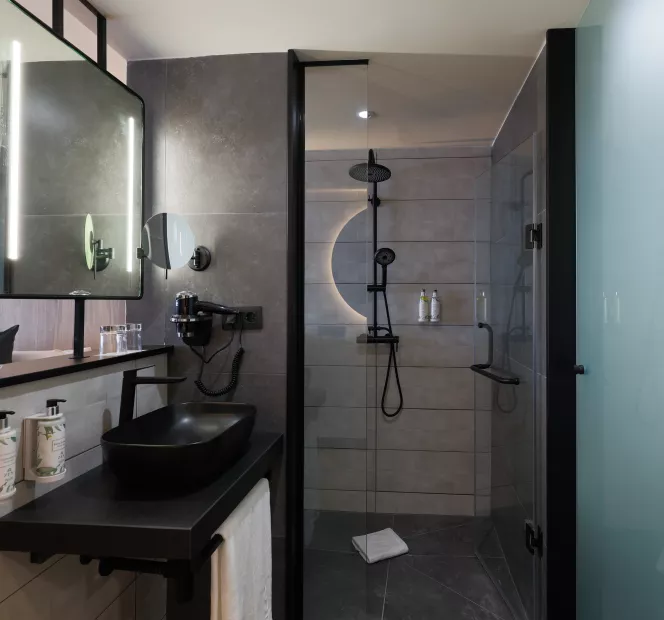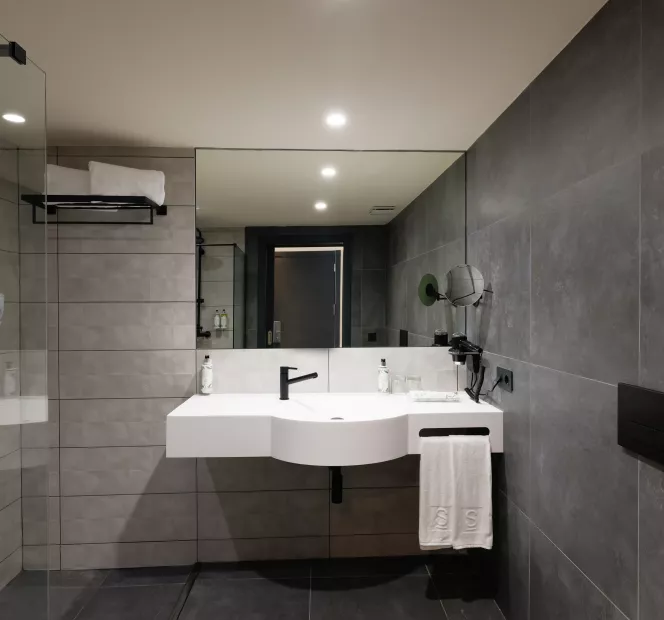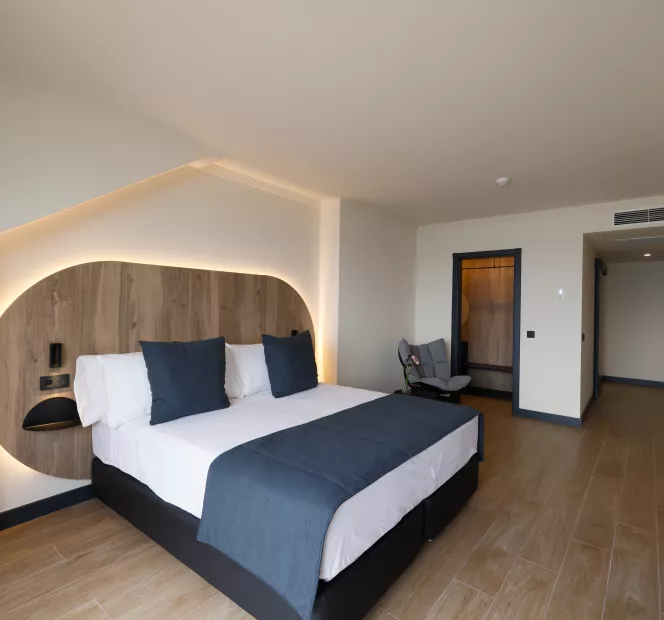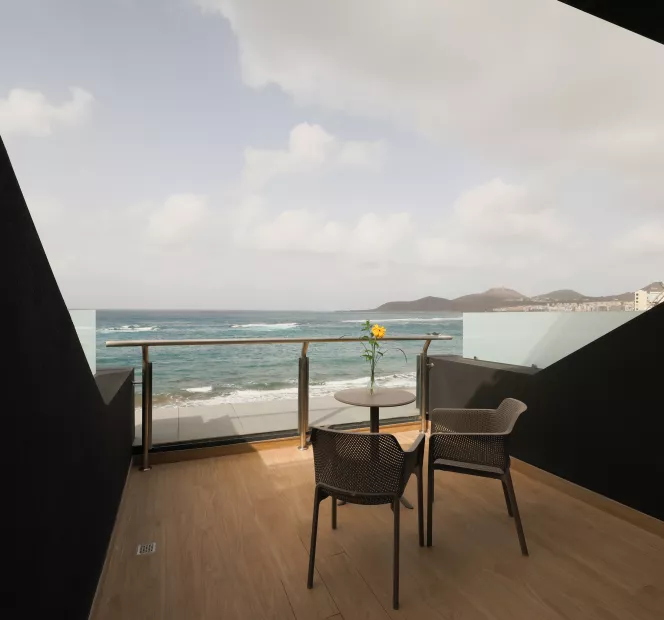 Superior Room Sea View
Our Superior Sea View rooms have that extra bit of comfort to make you feel more at home. The unforgettable bed and the pillow menu come with the sunrise and sunset and the murmur of the ocean as the soundtrack.  
Show more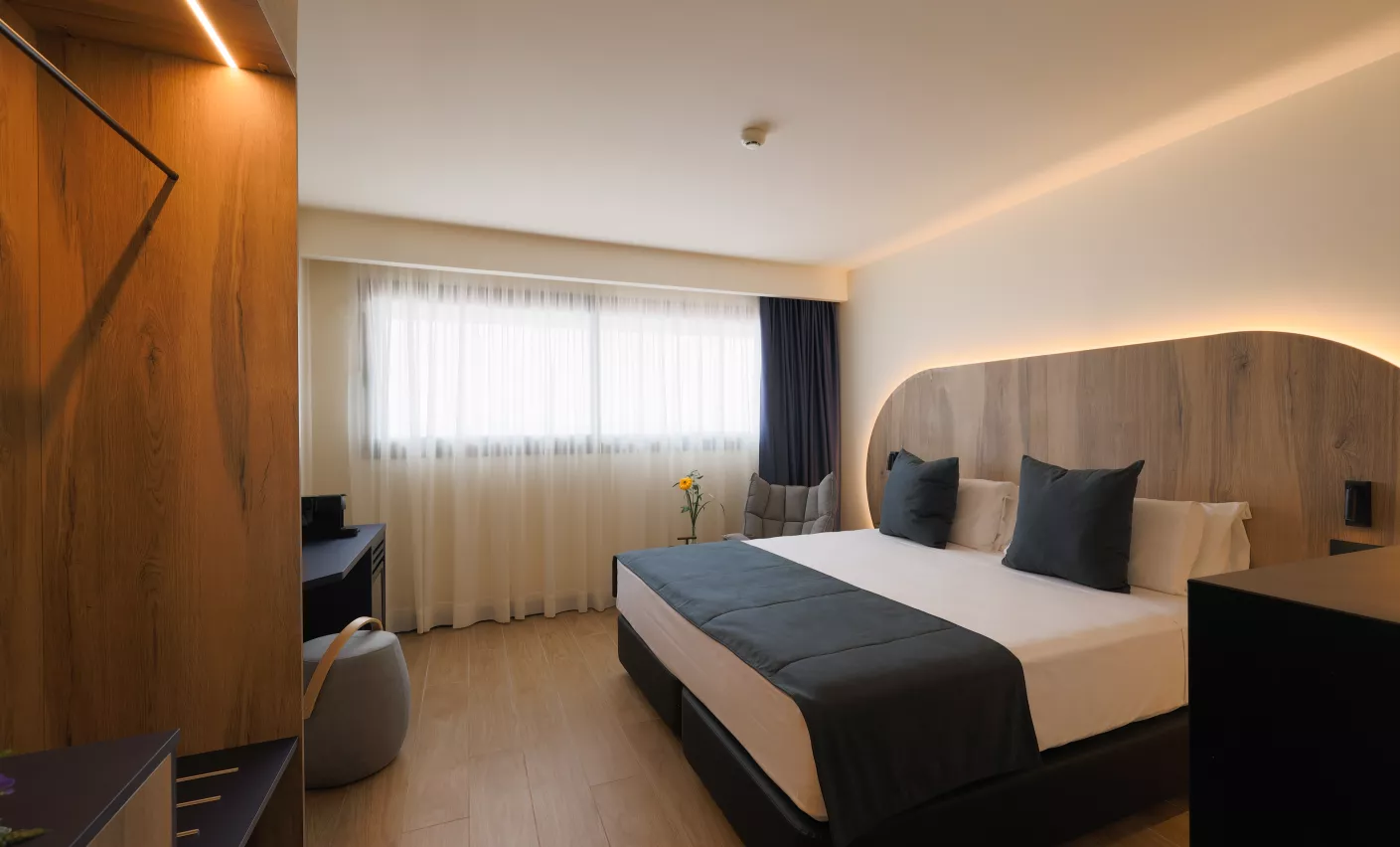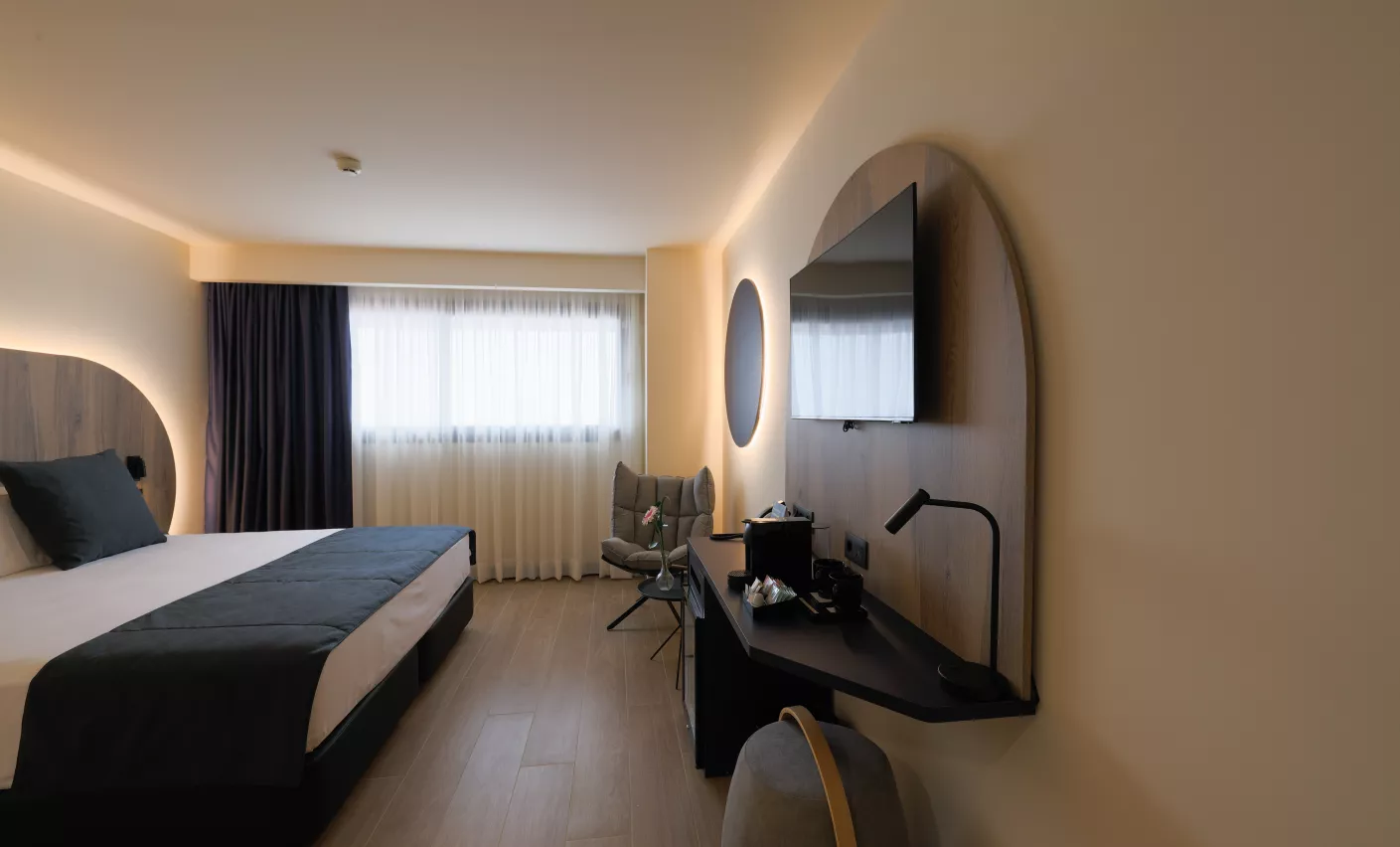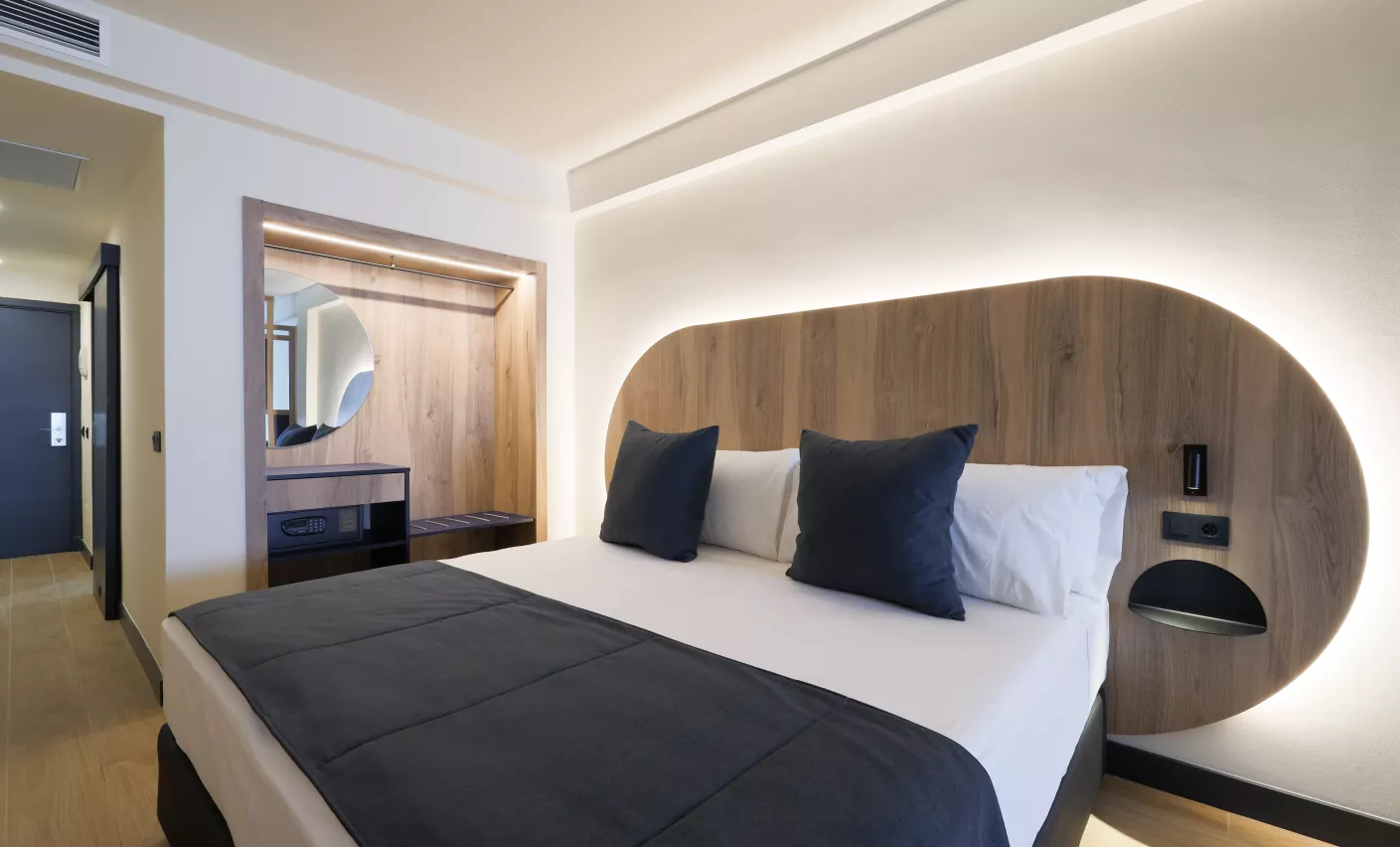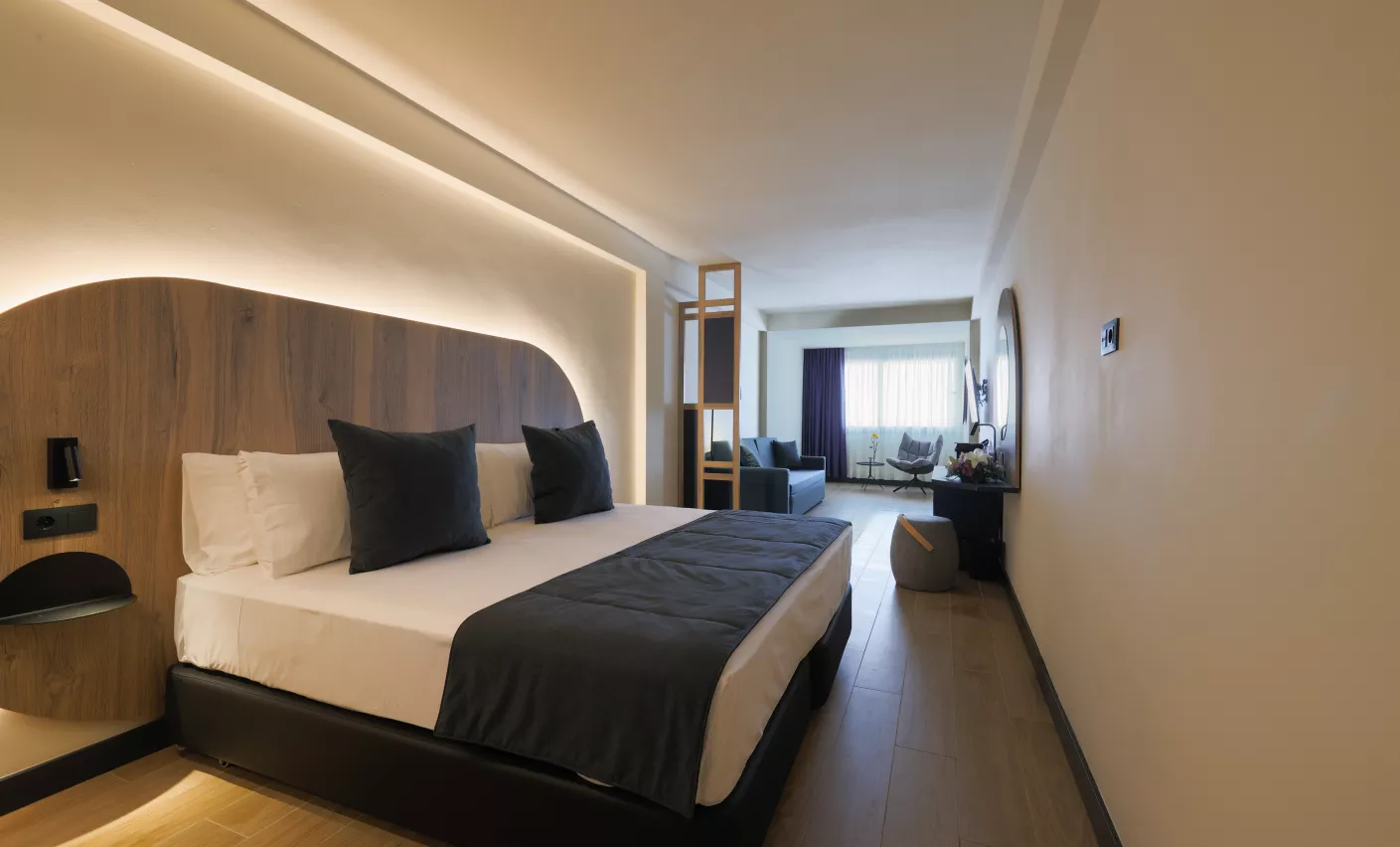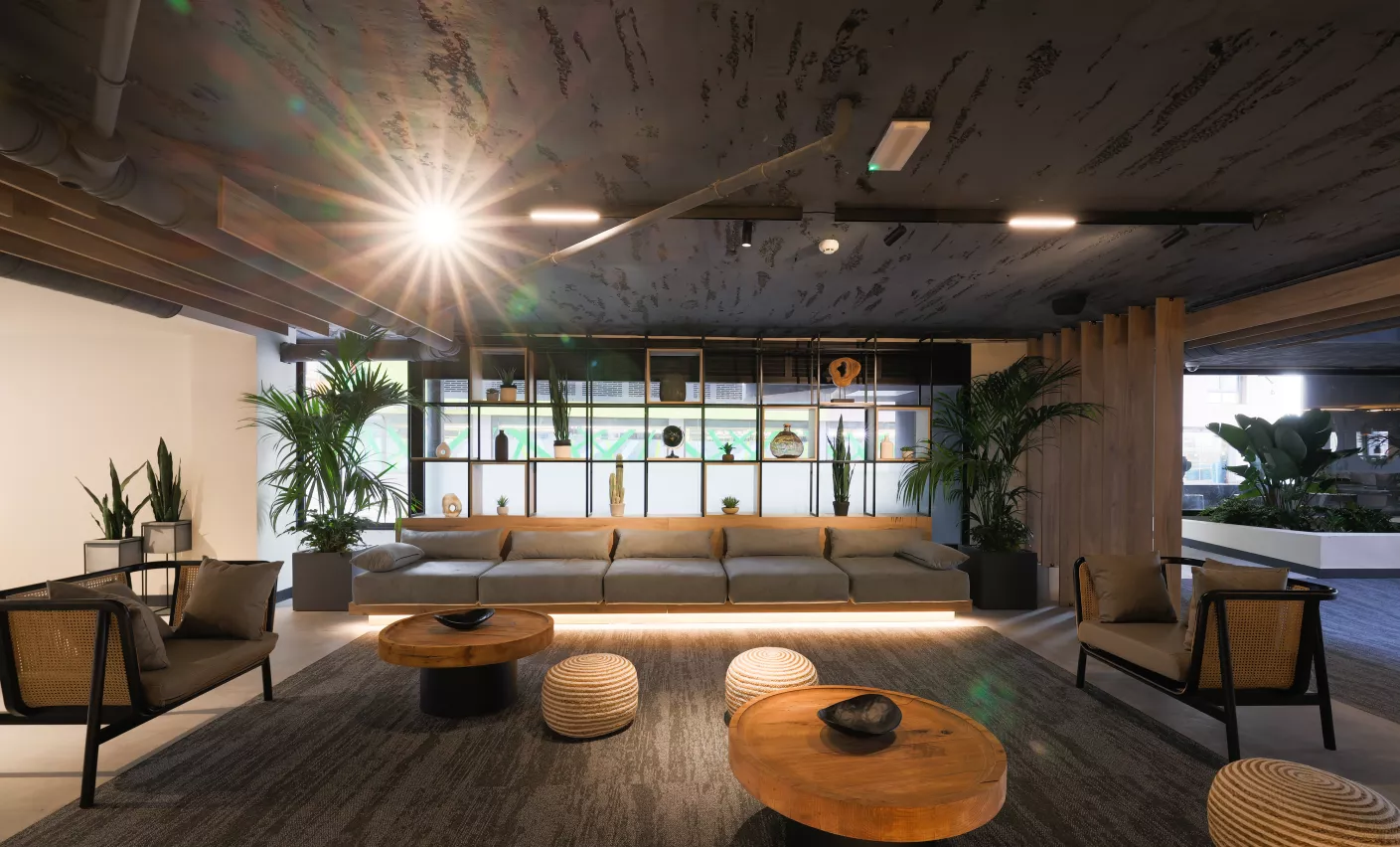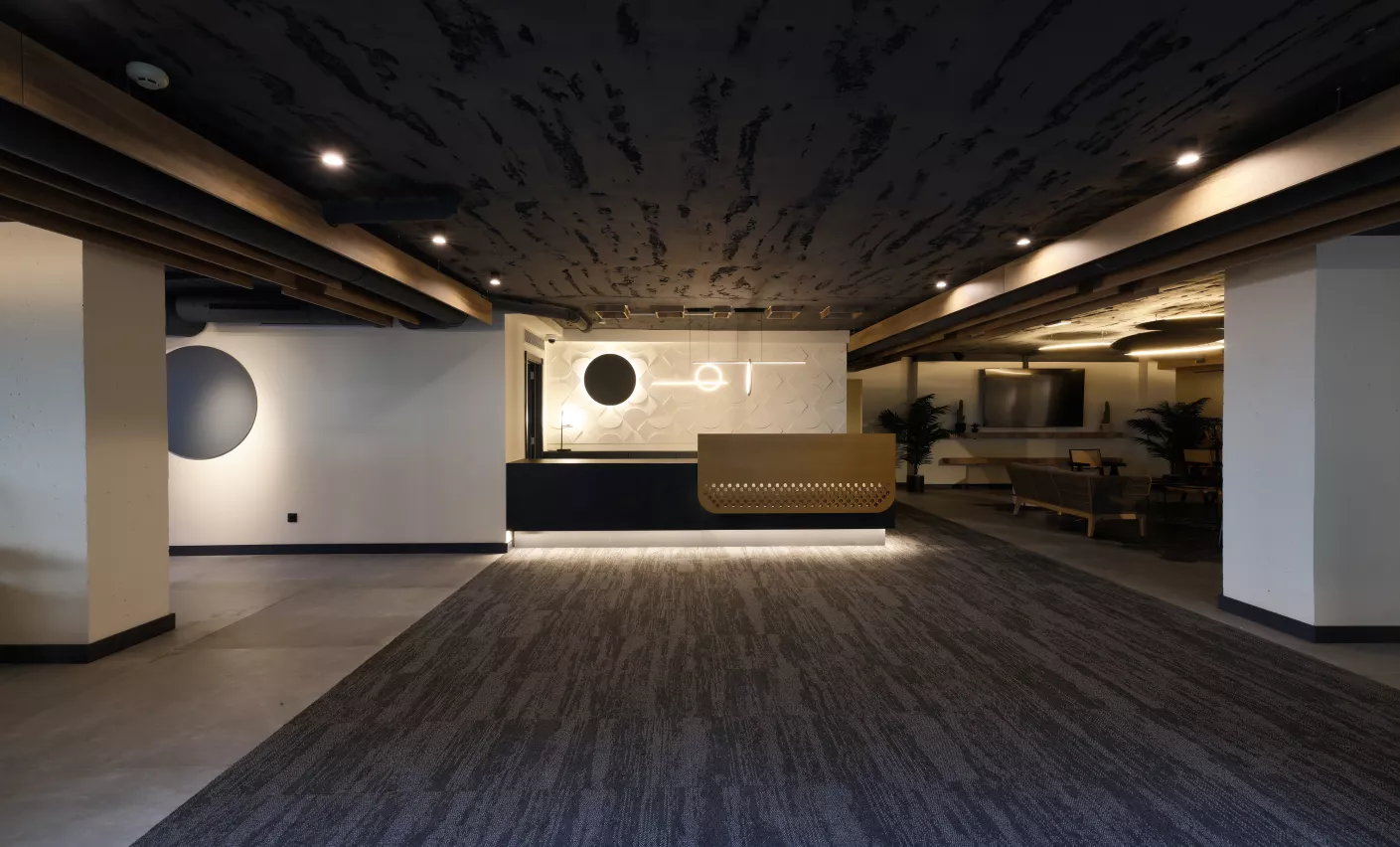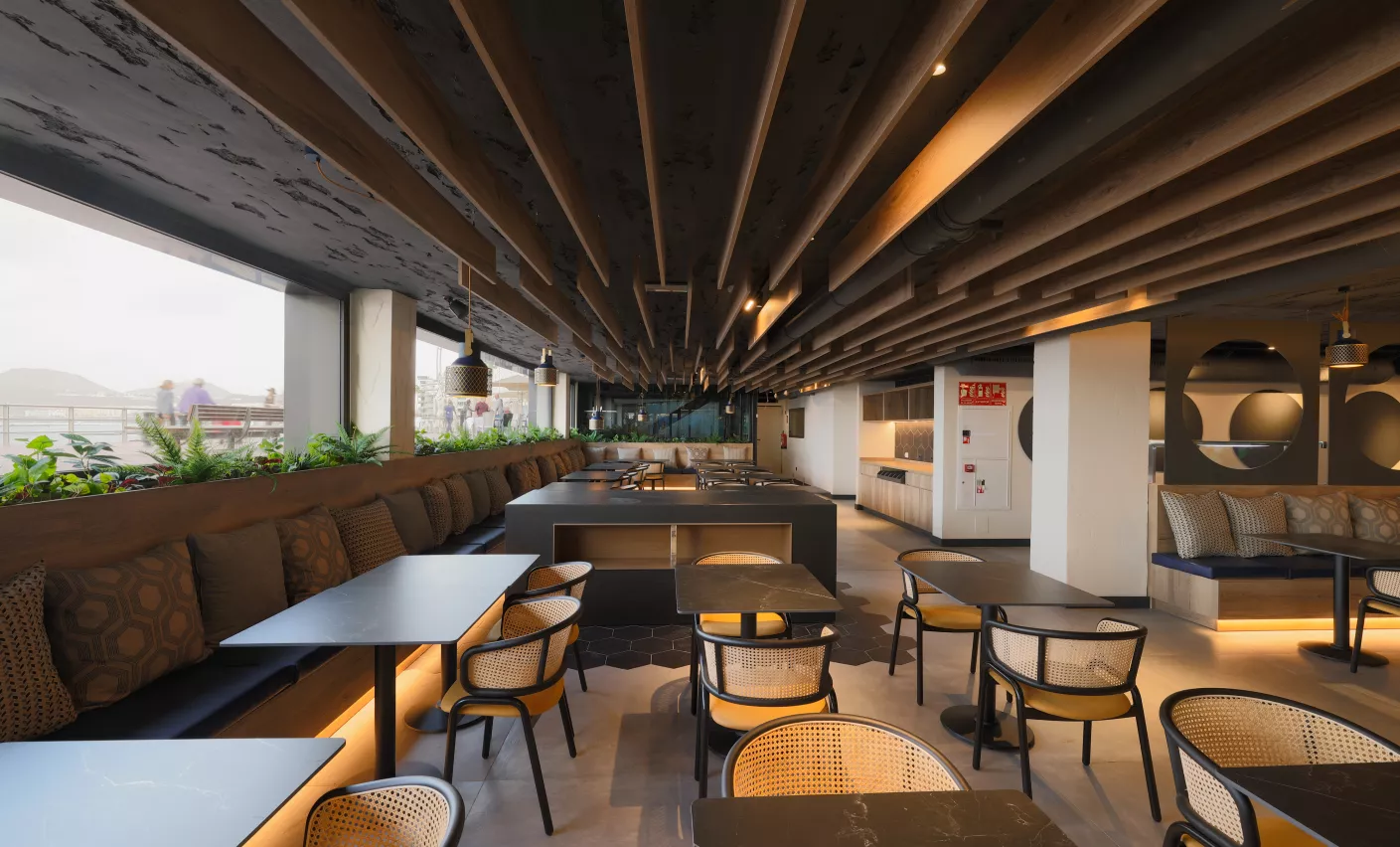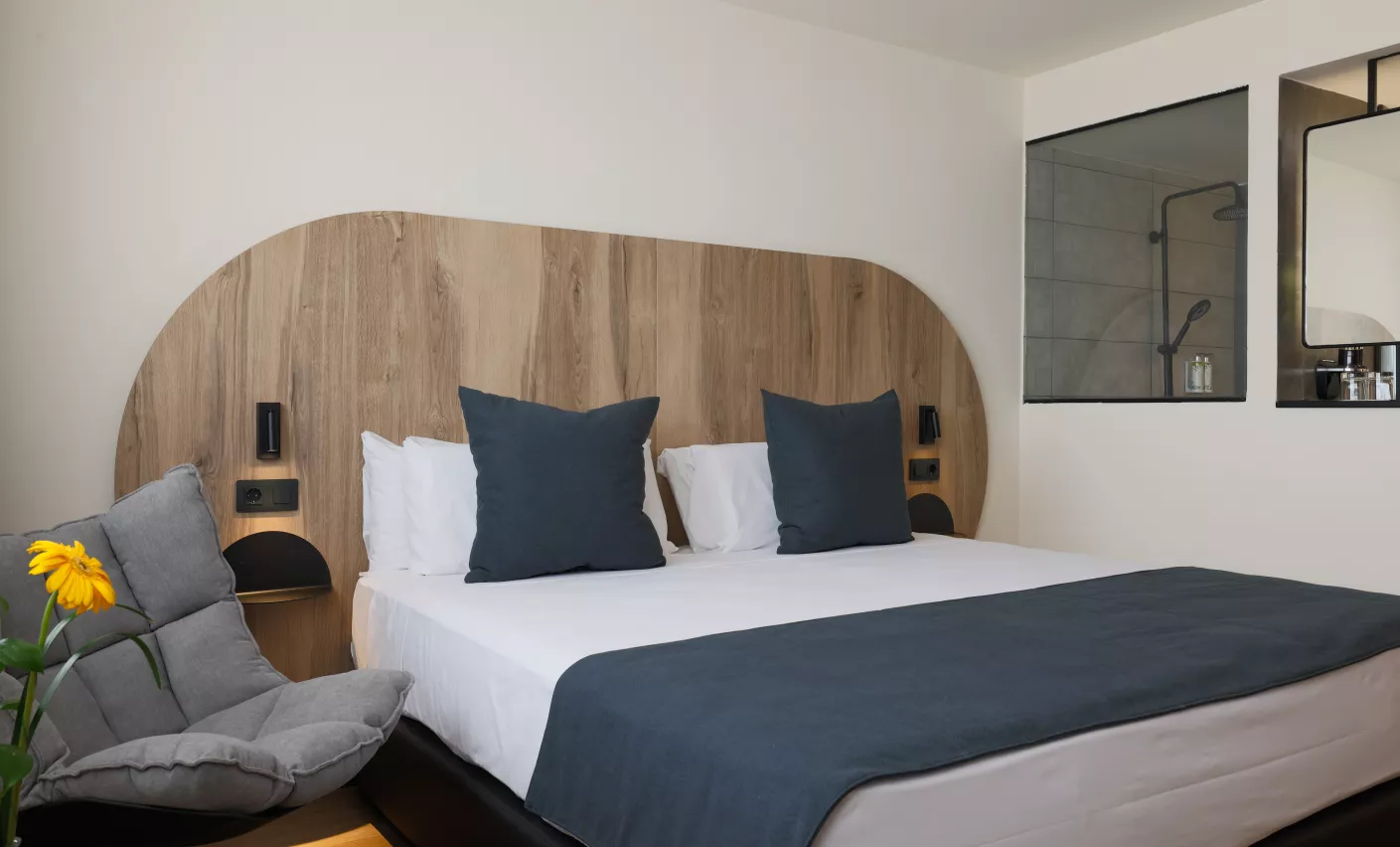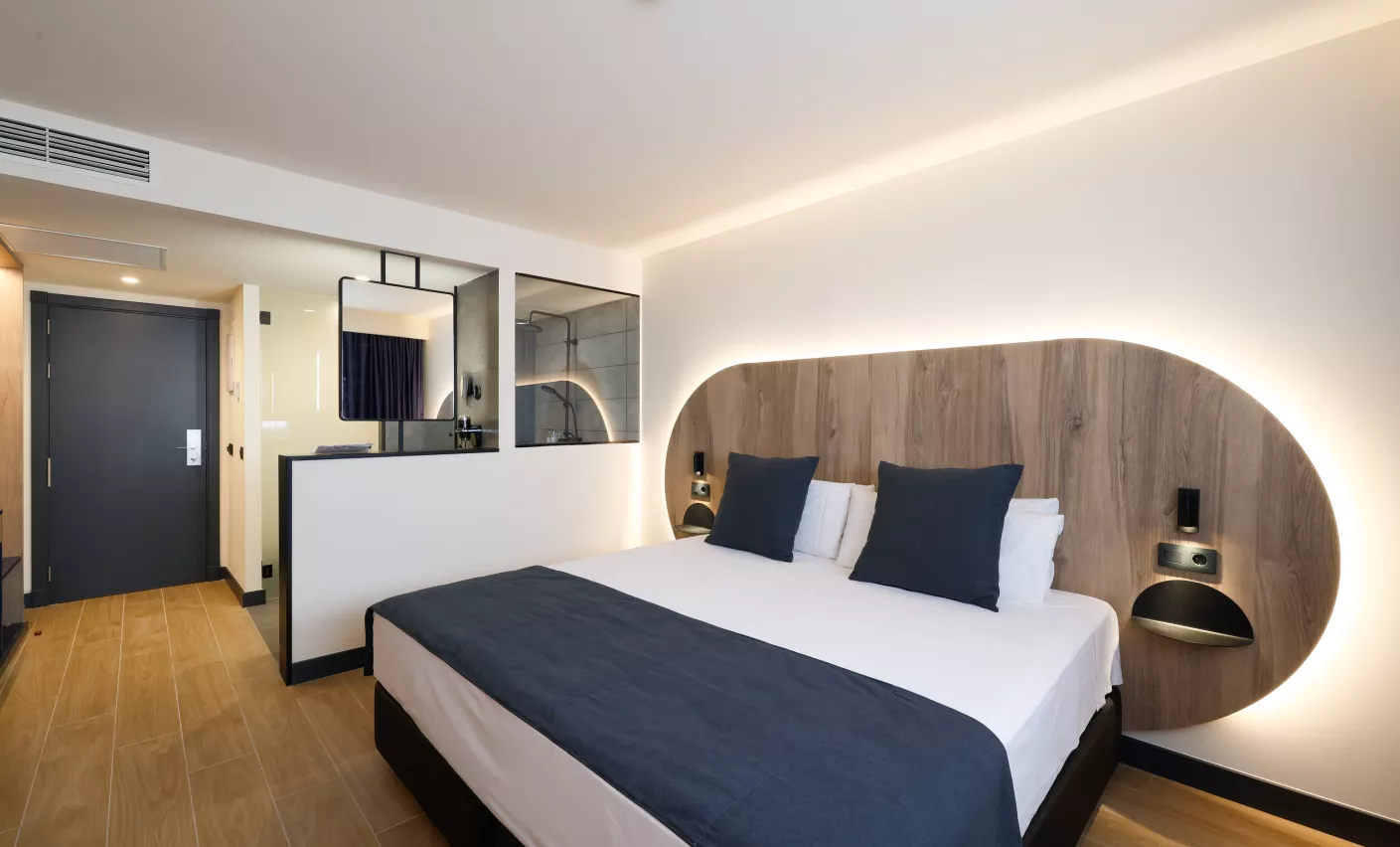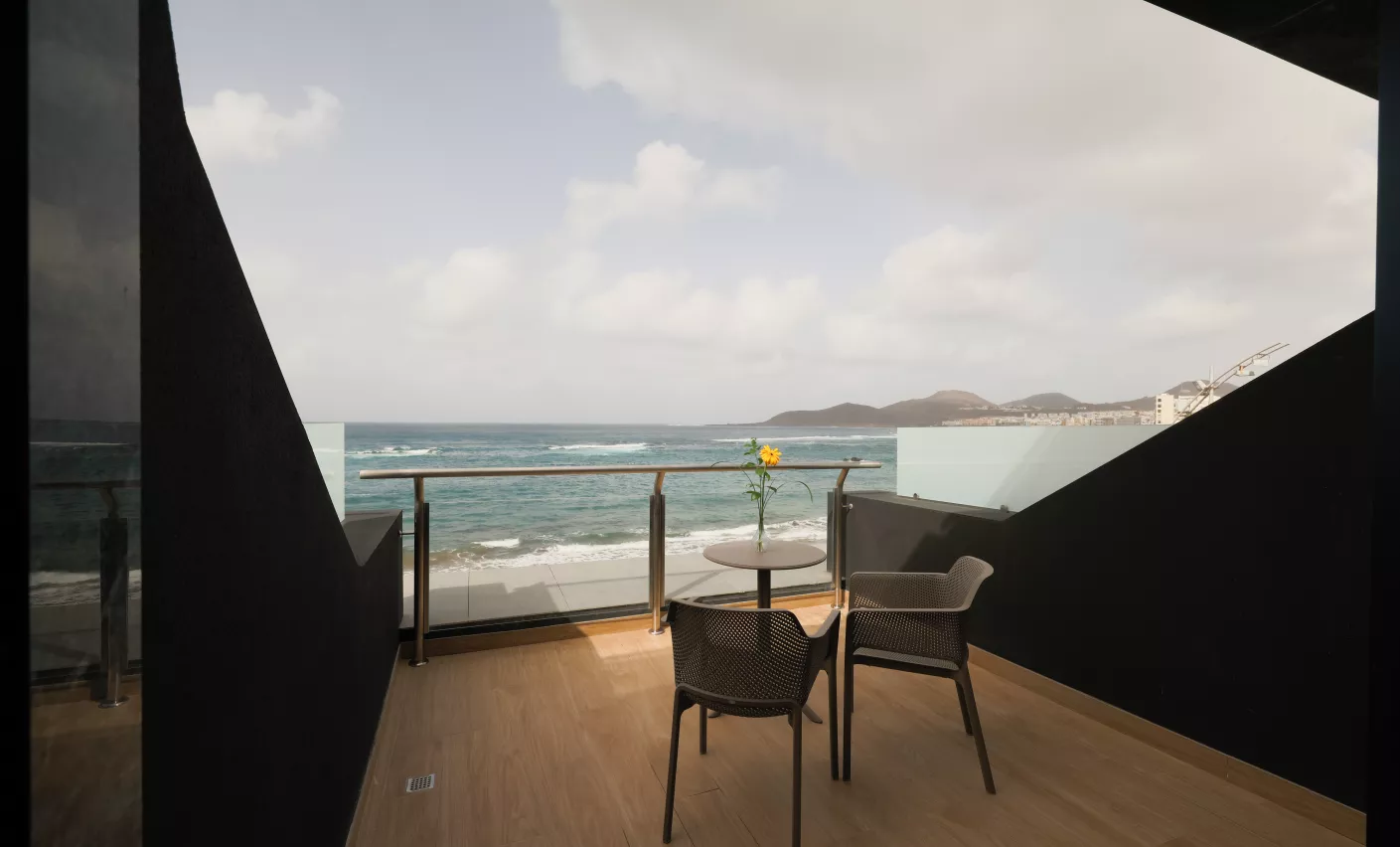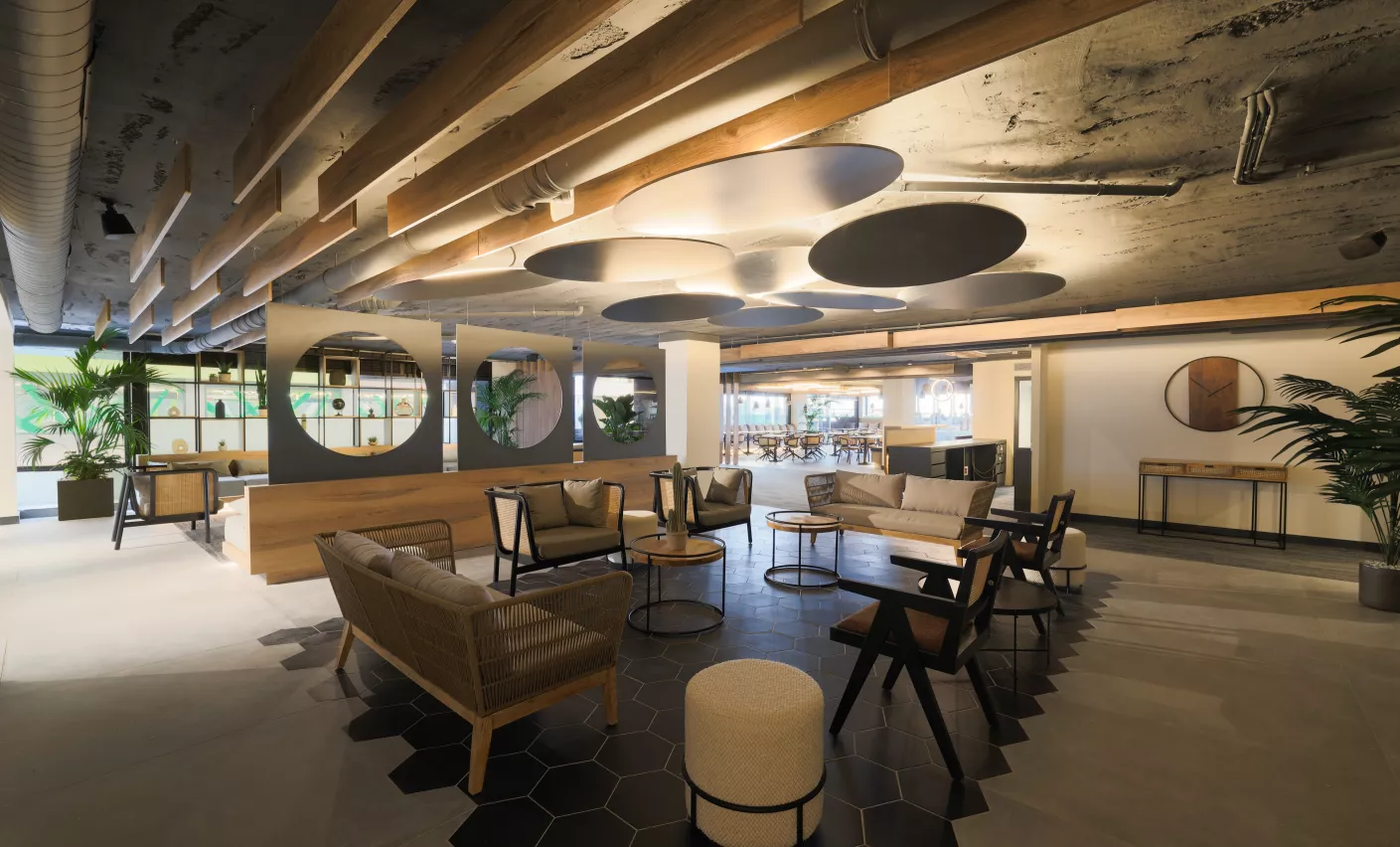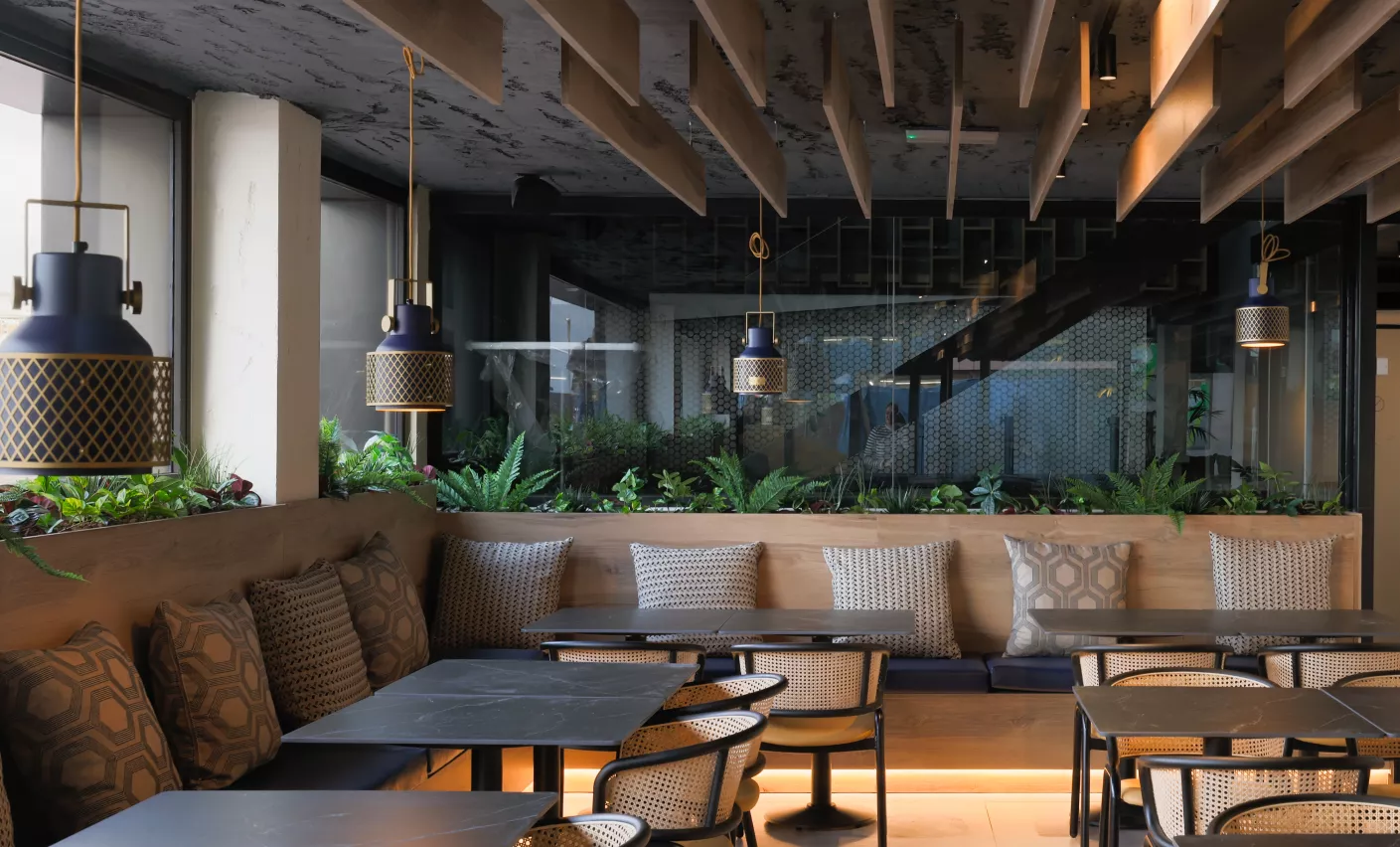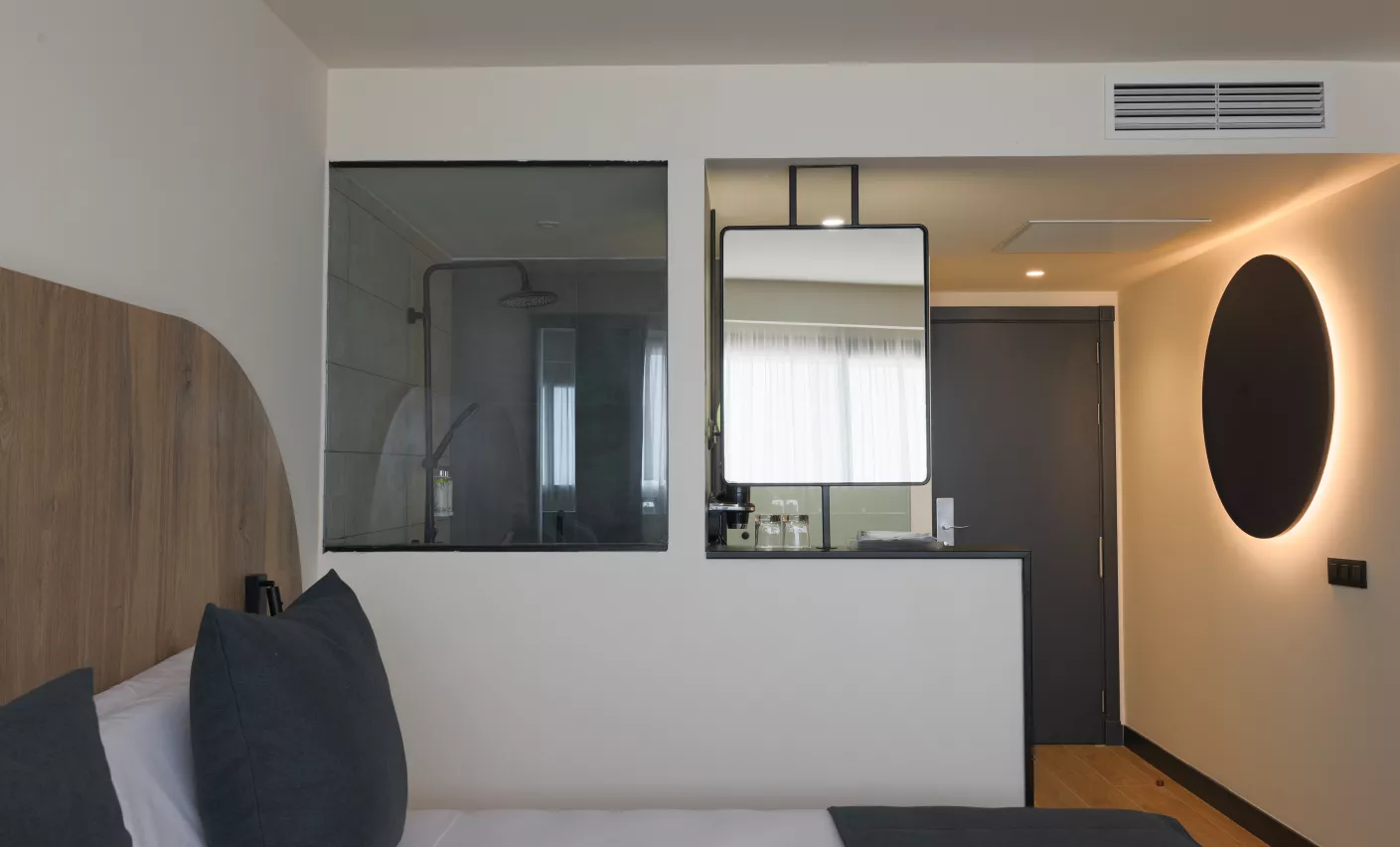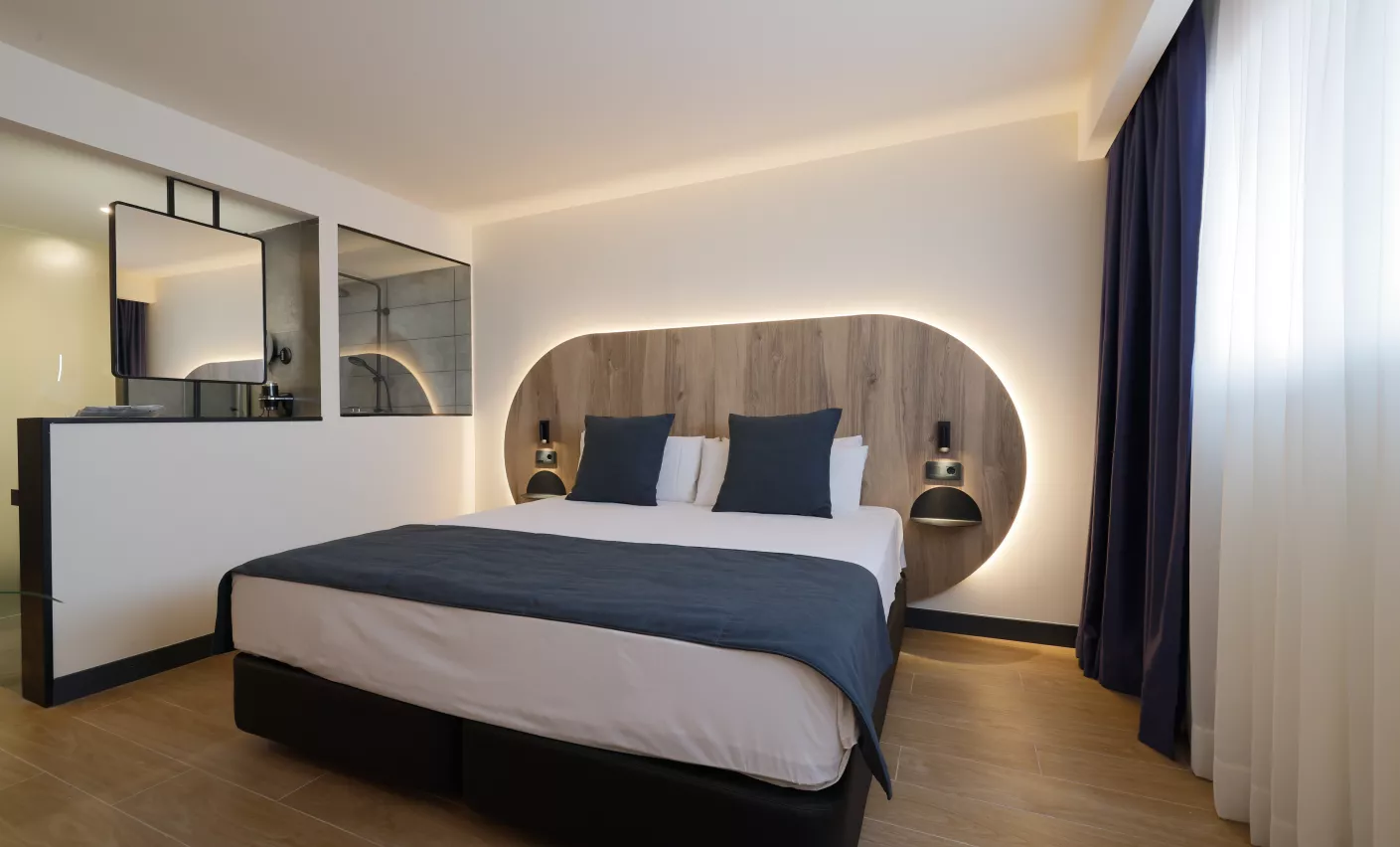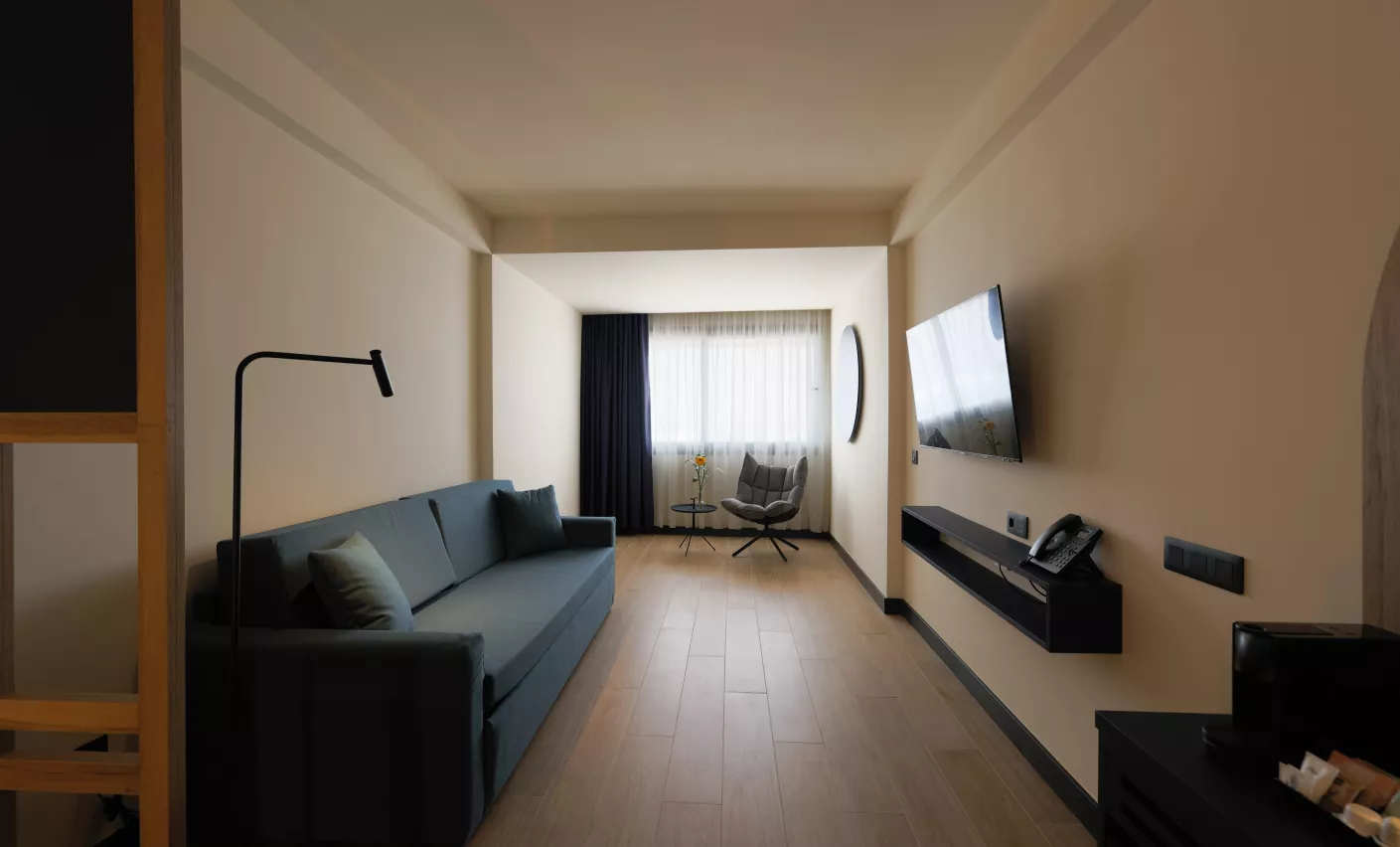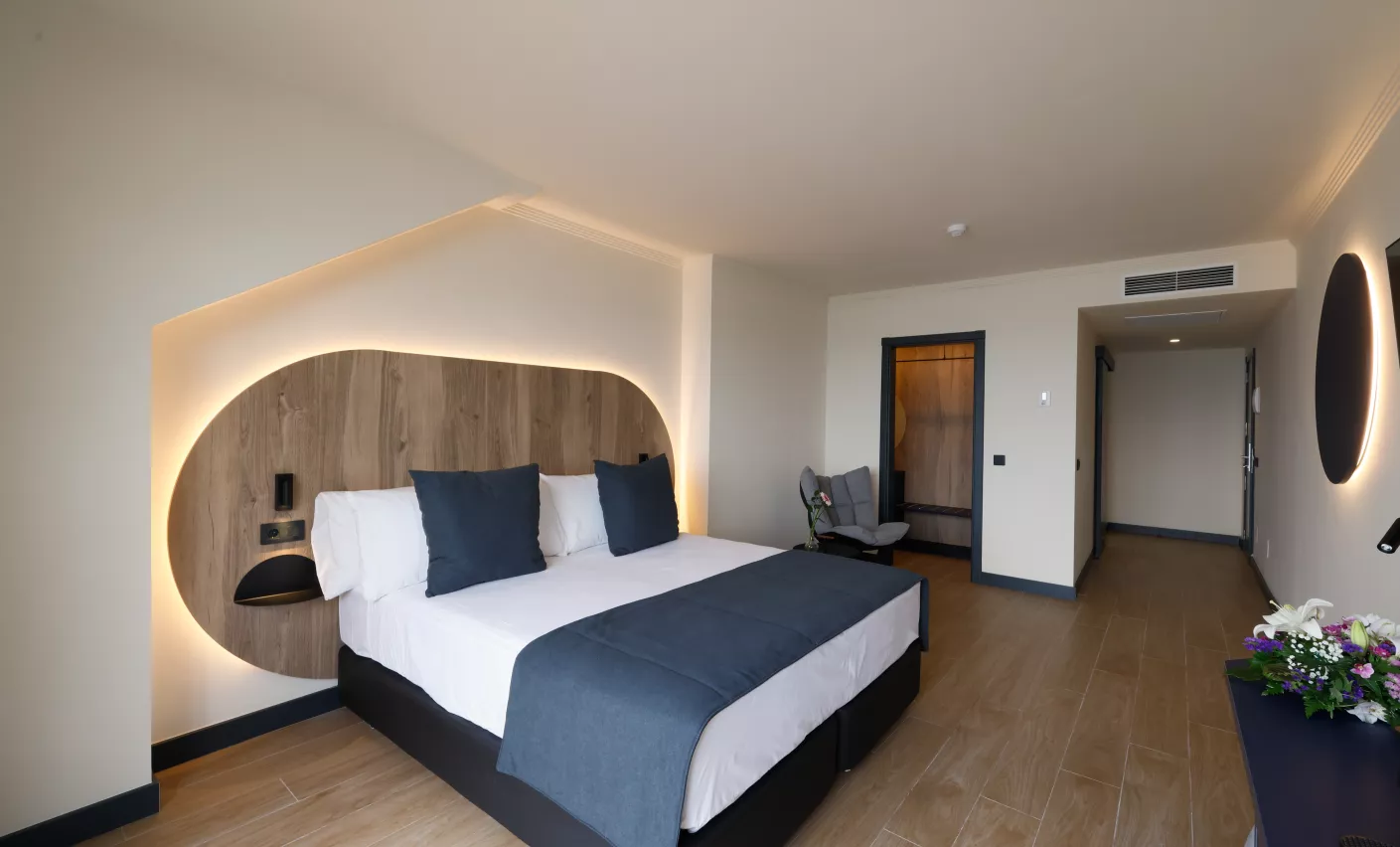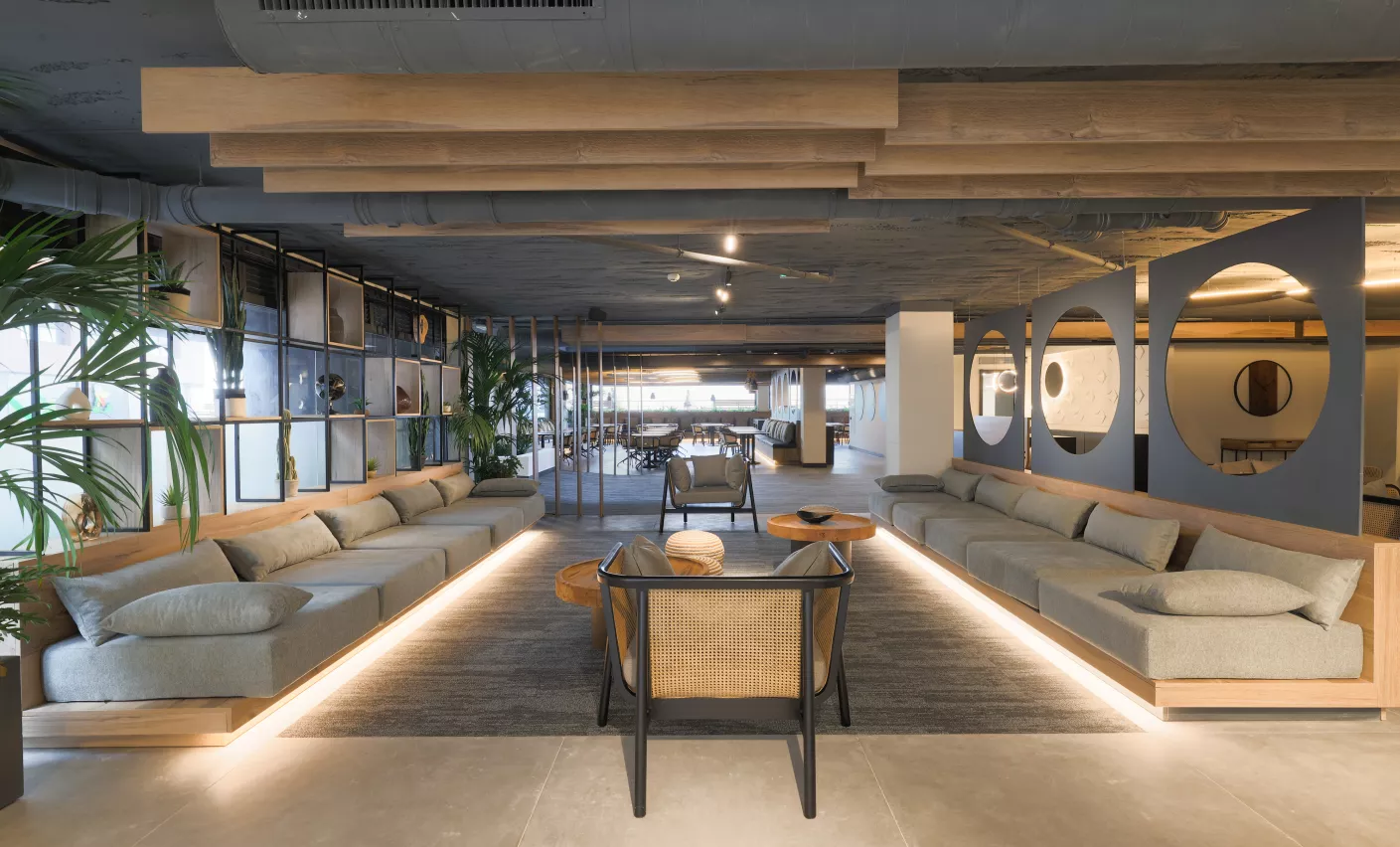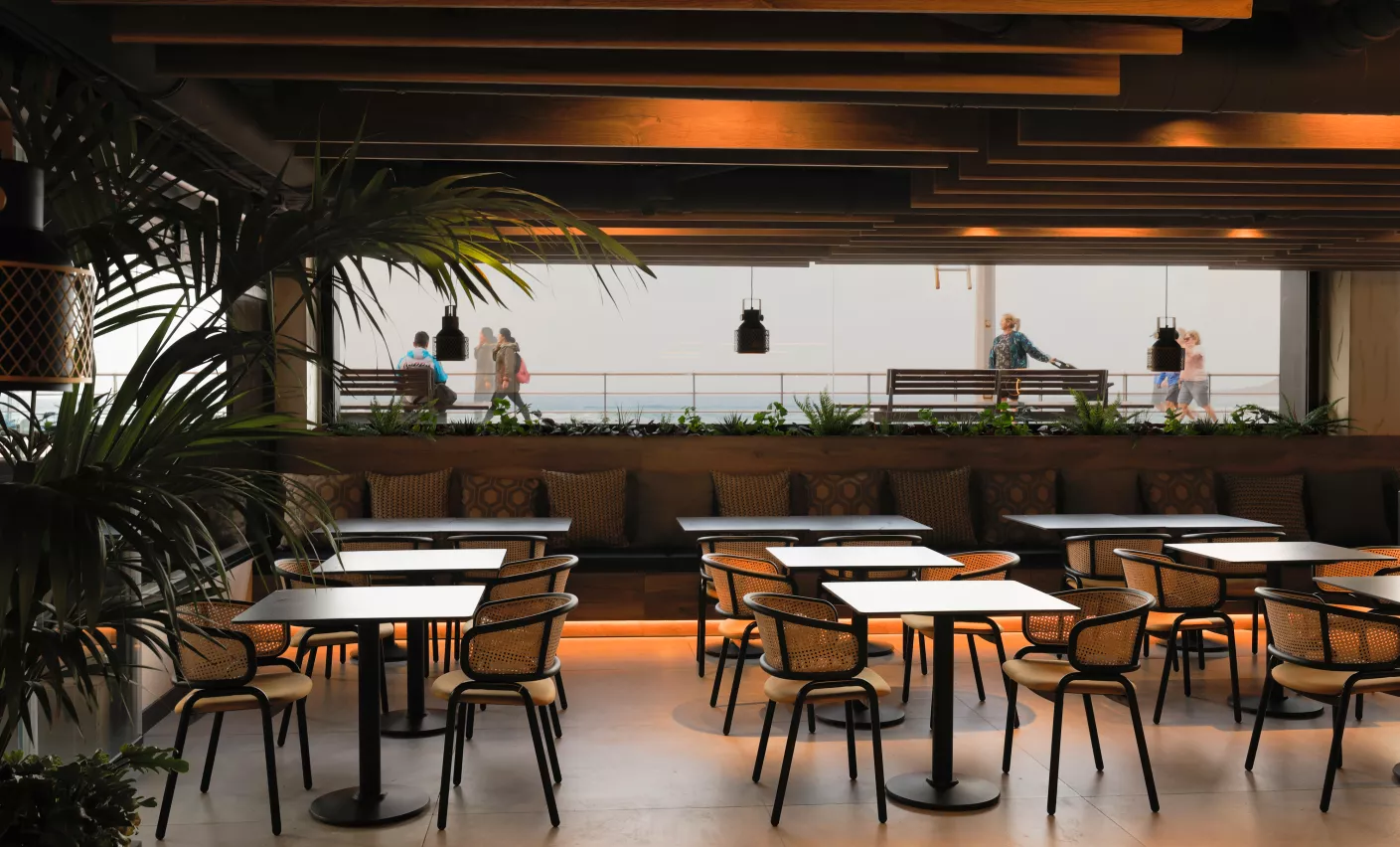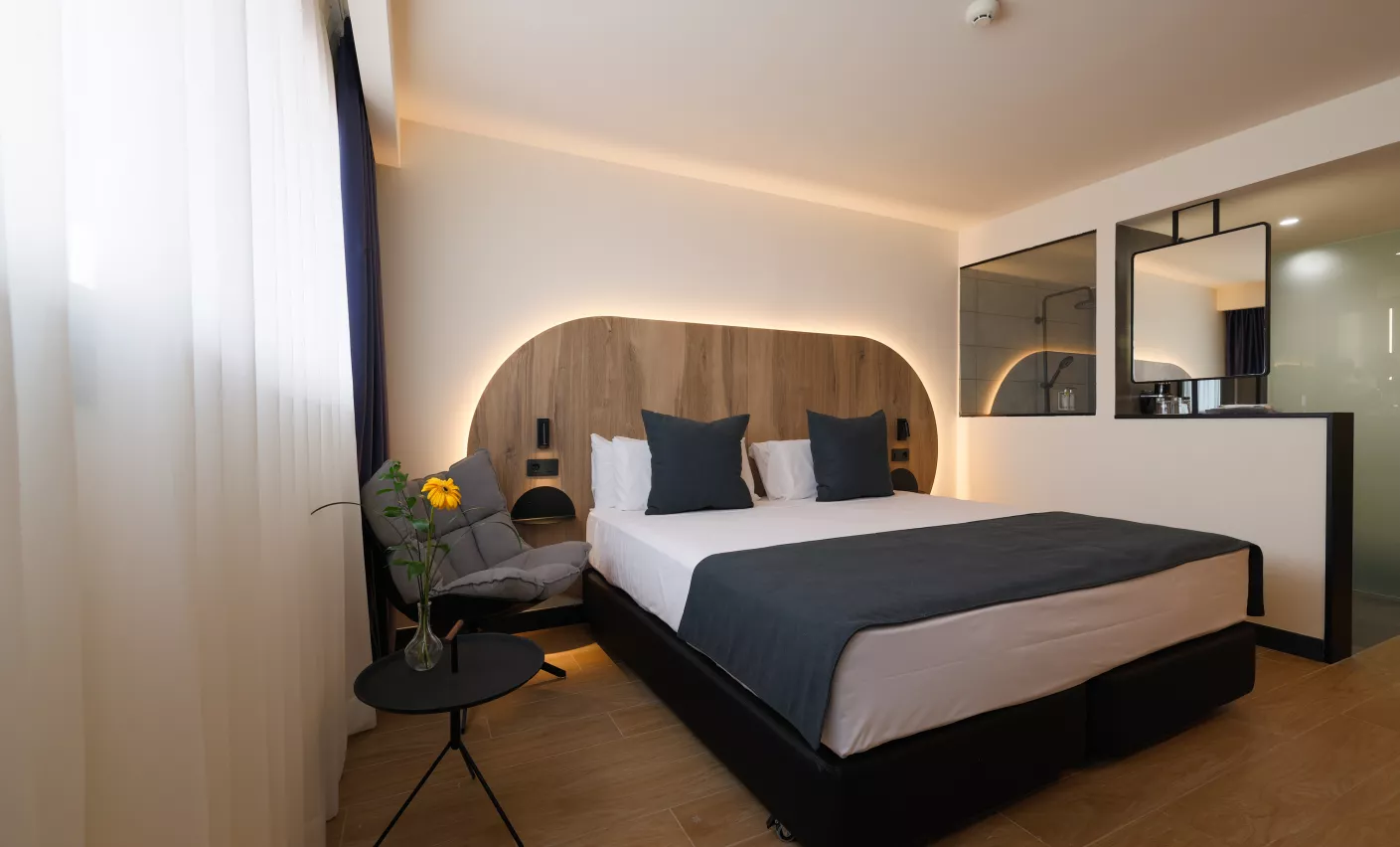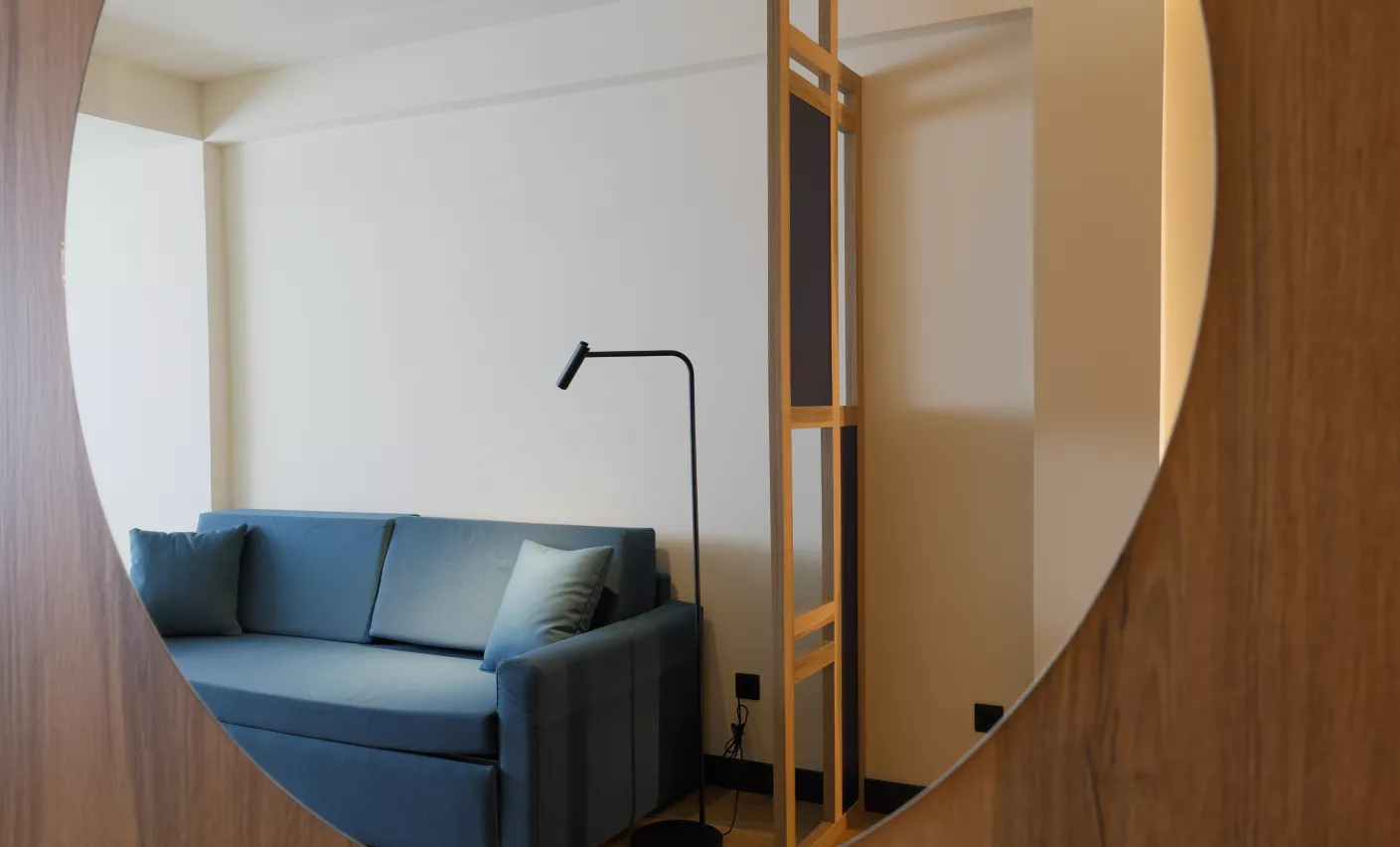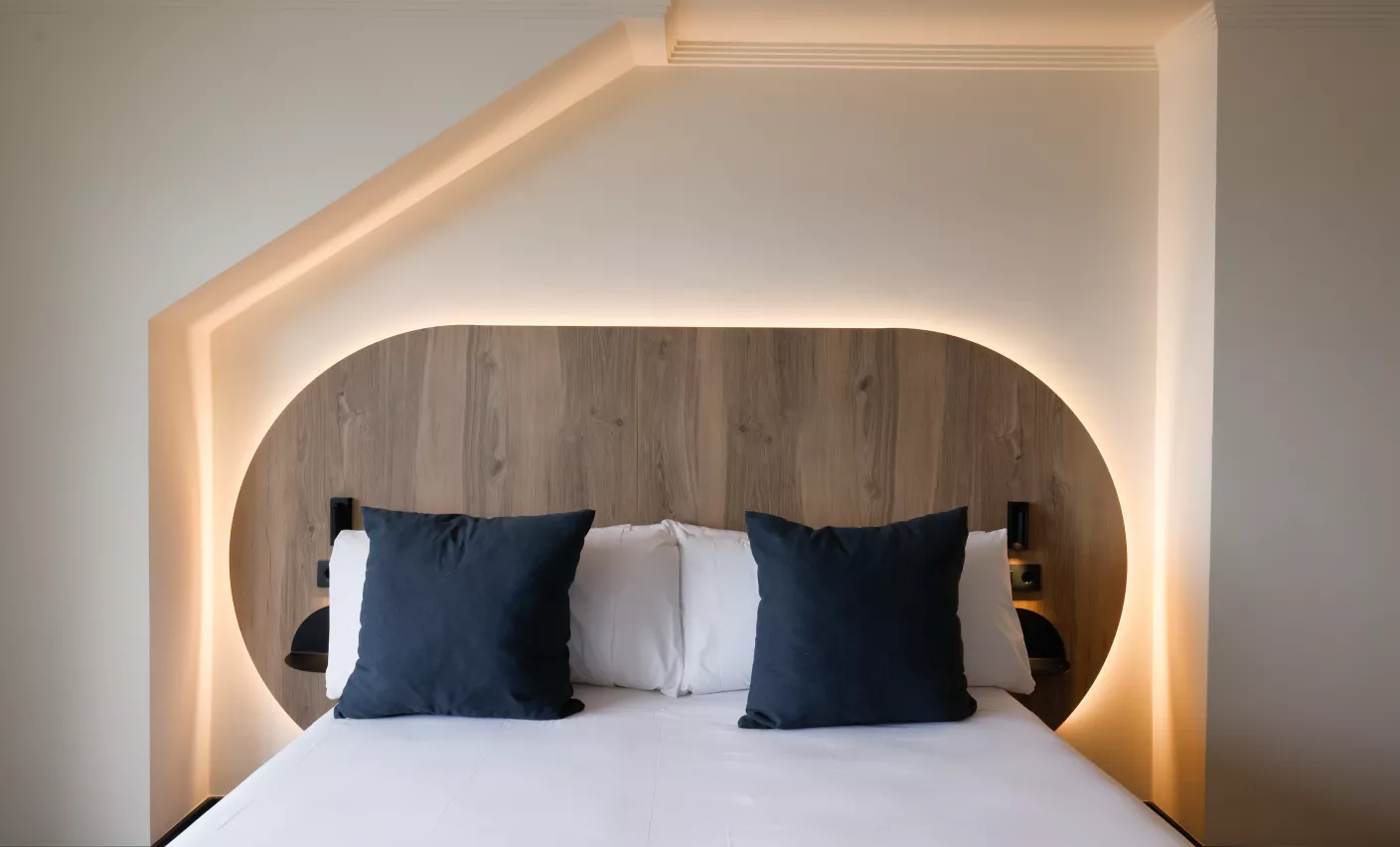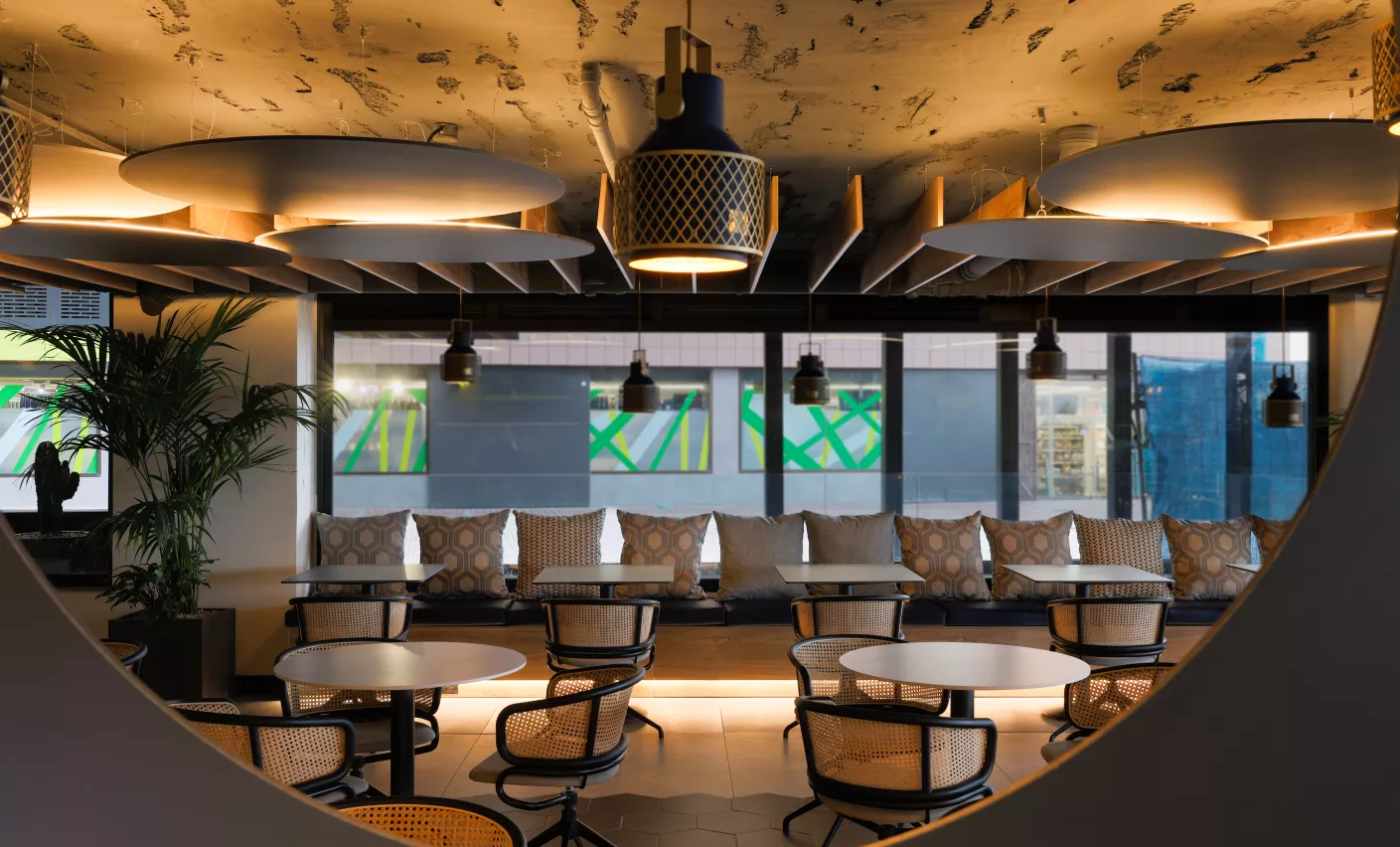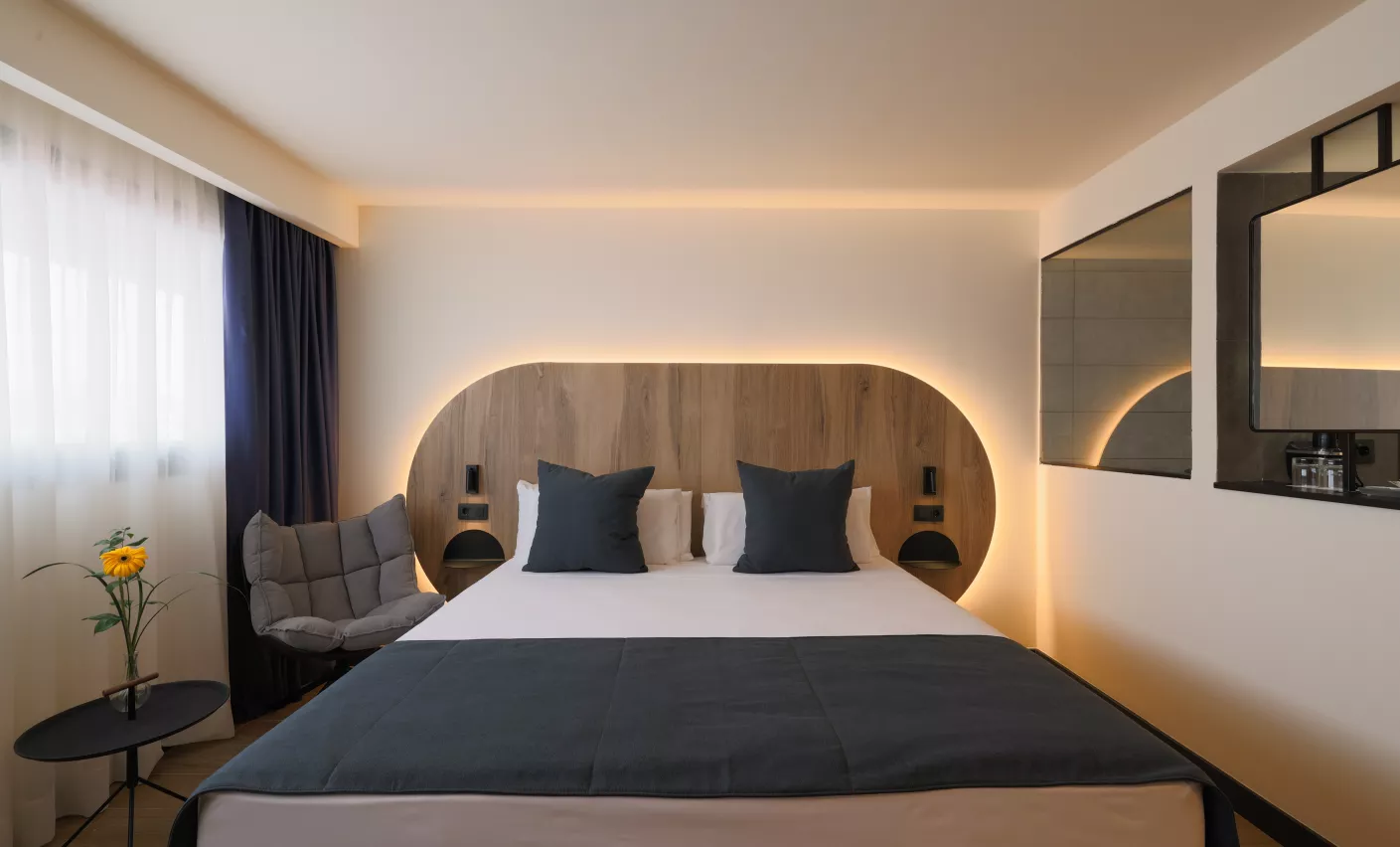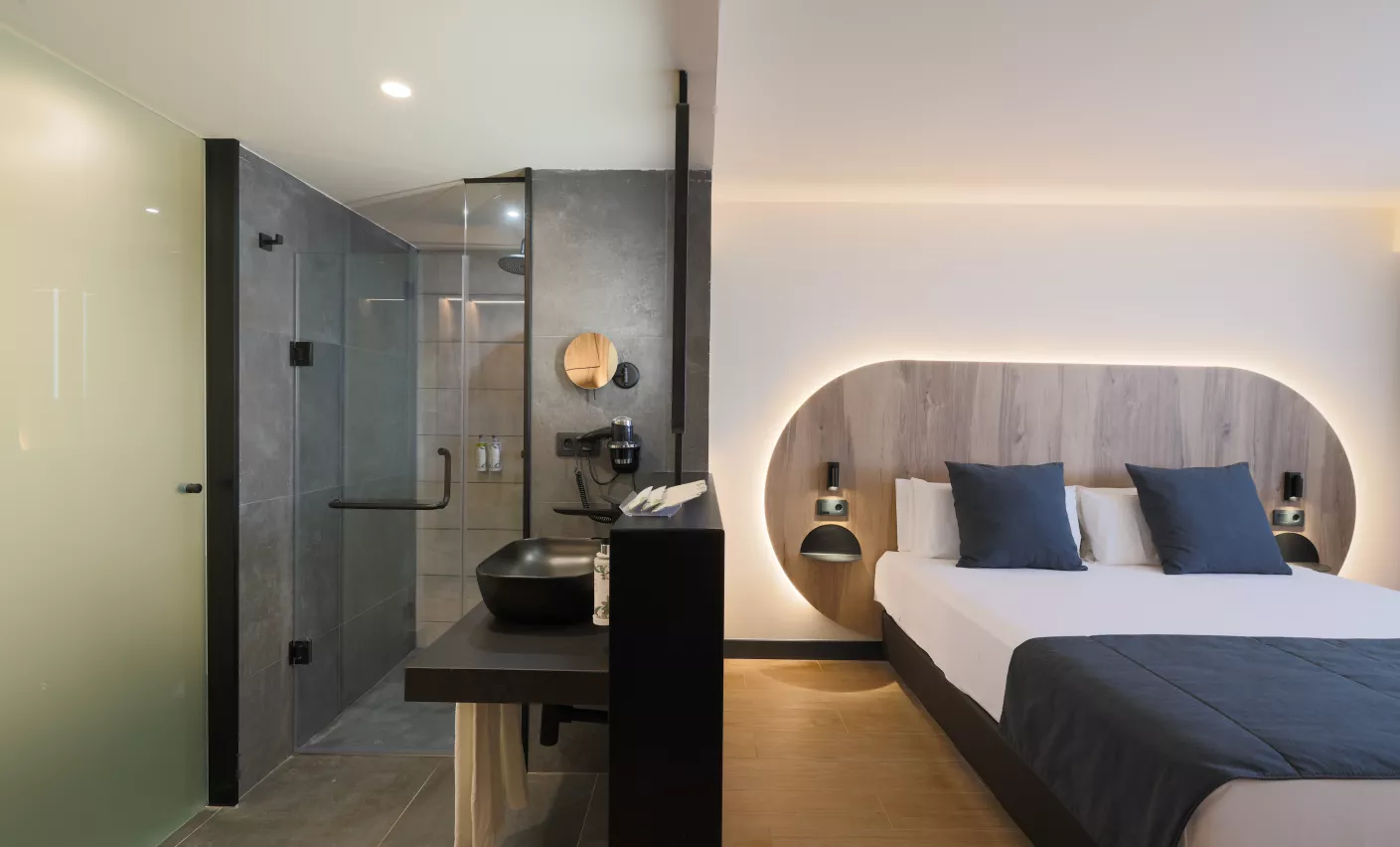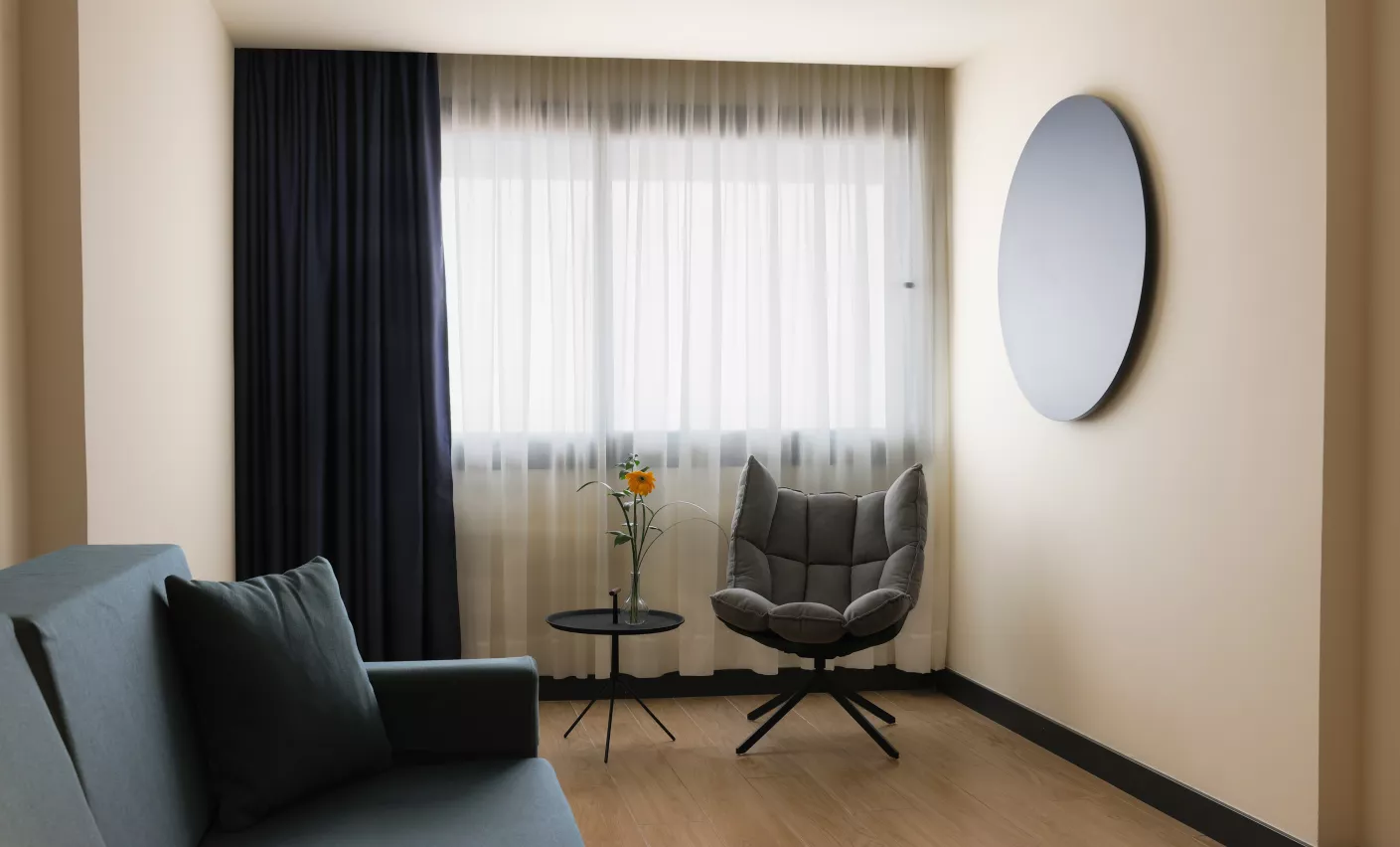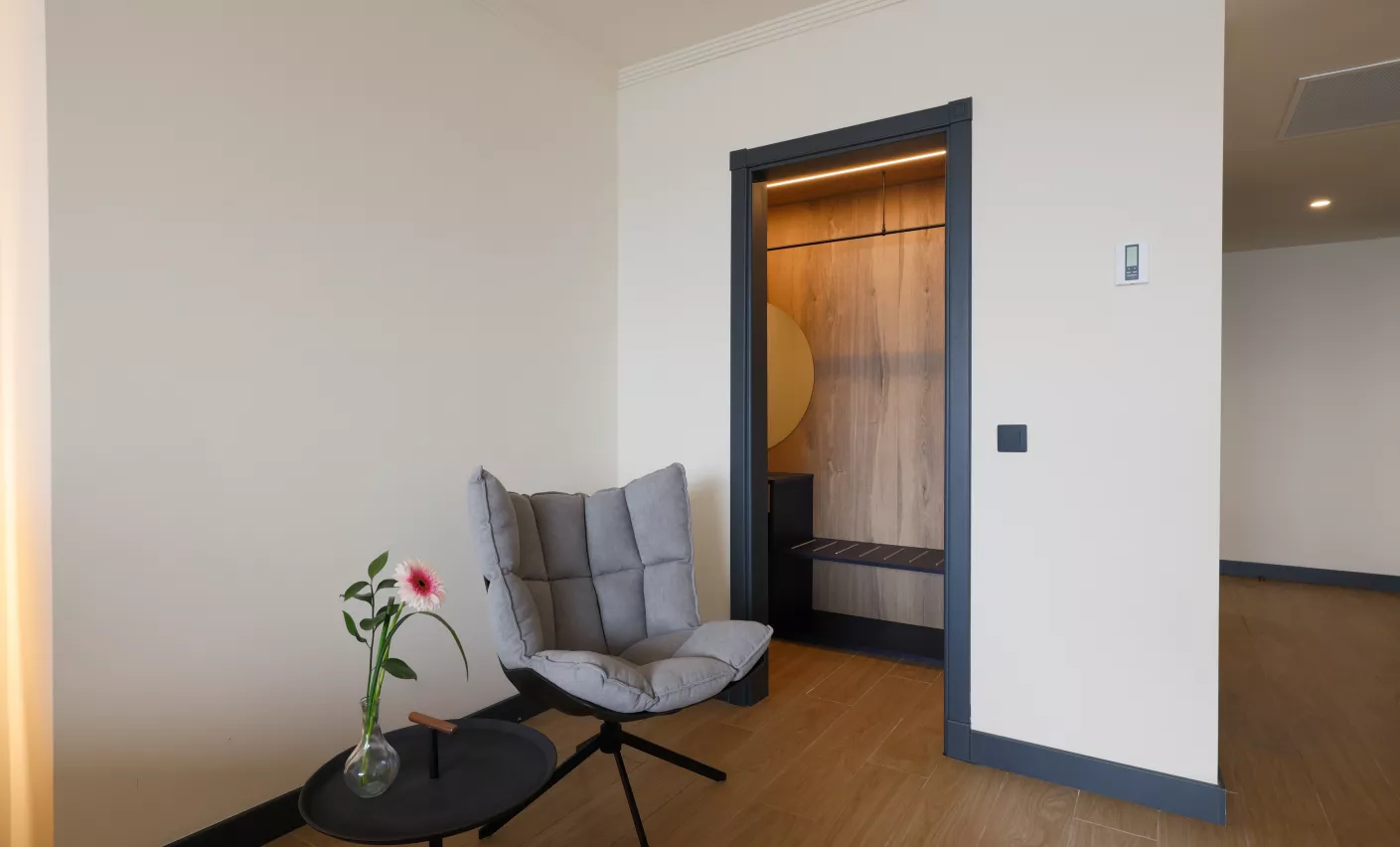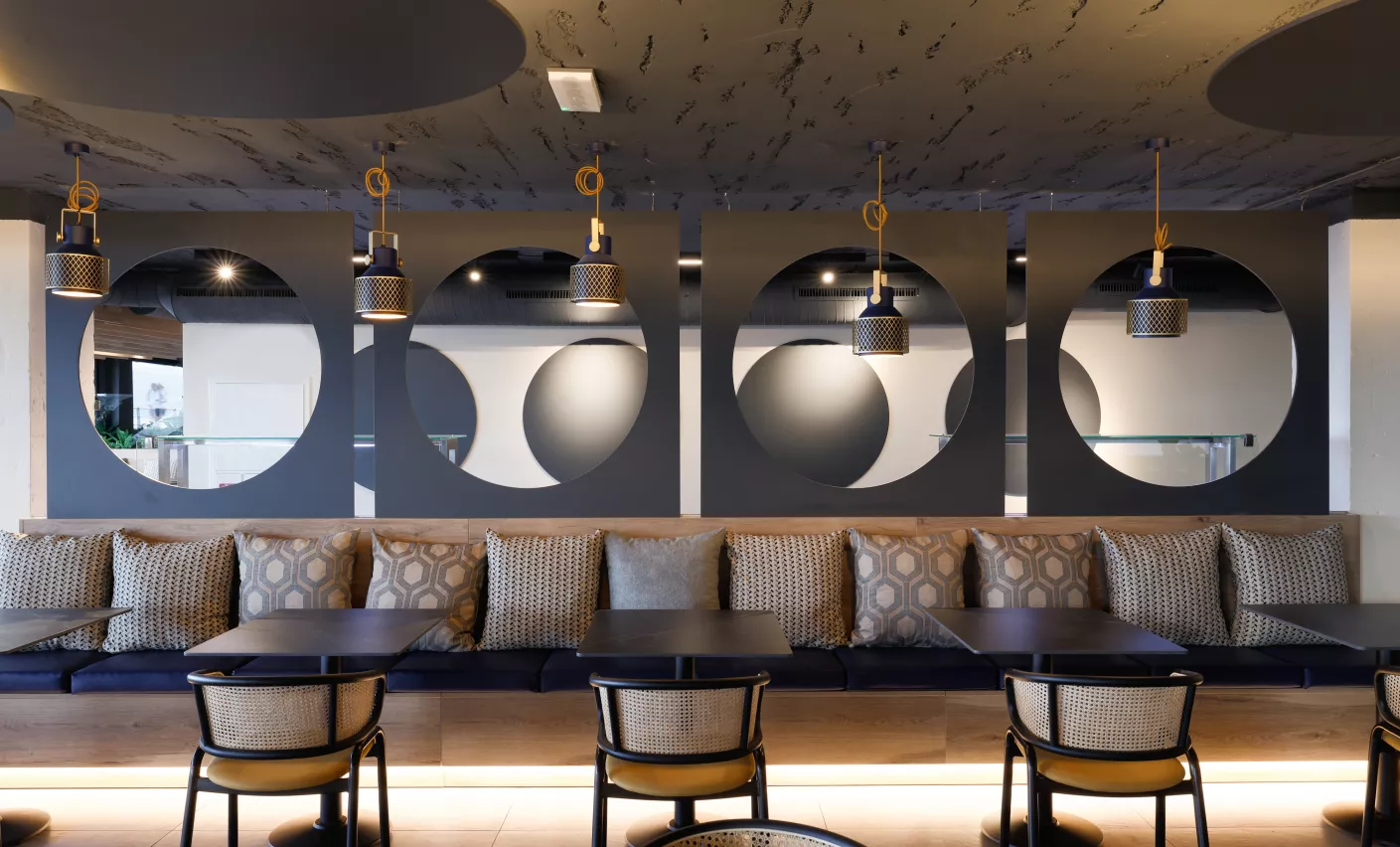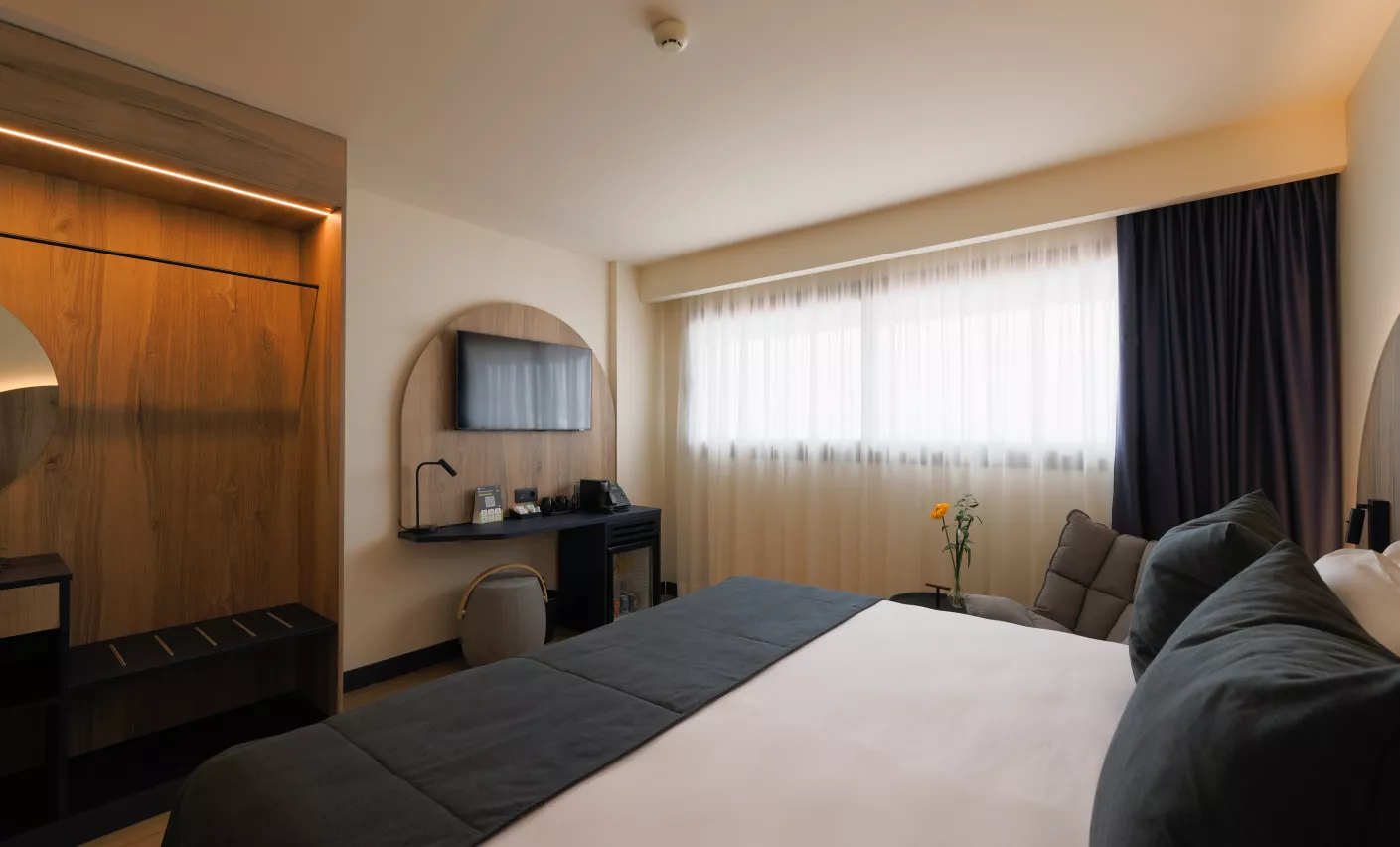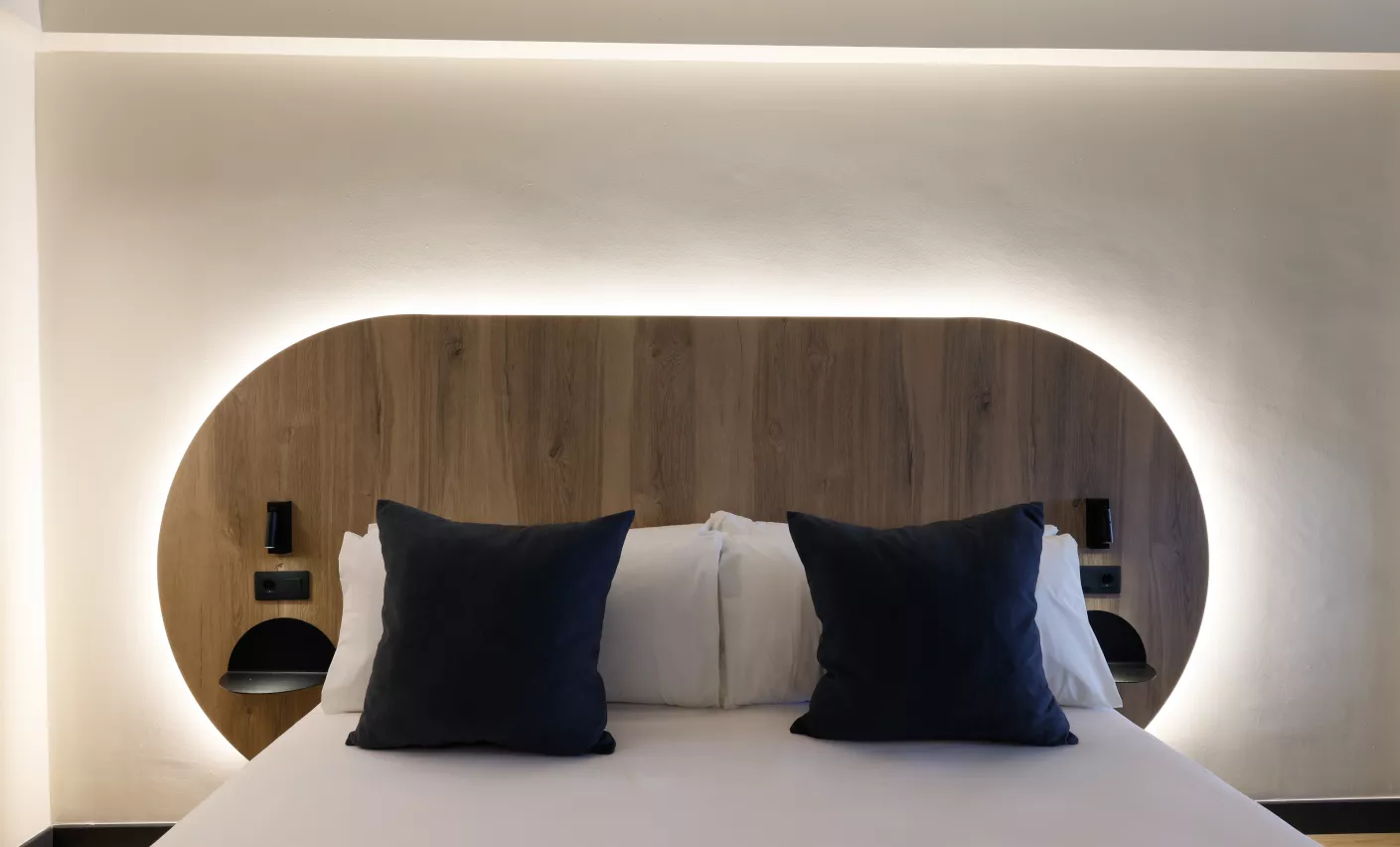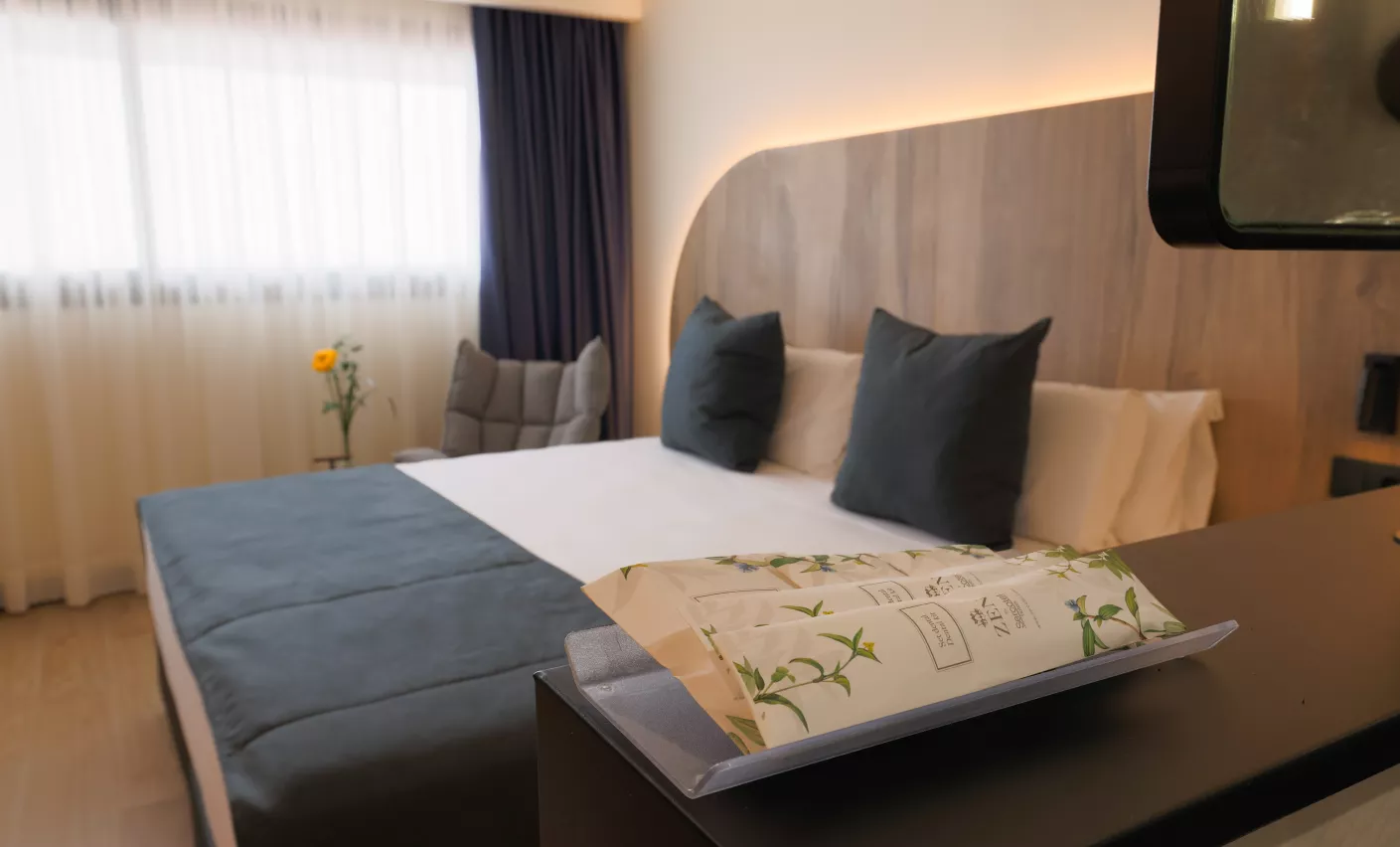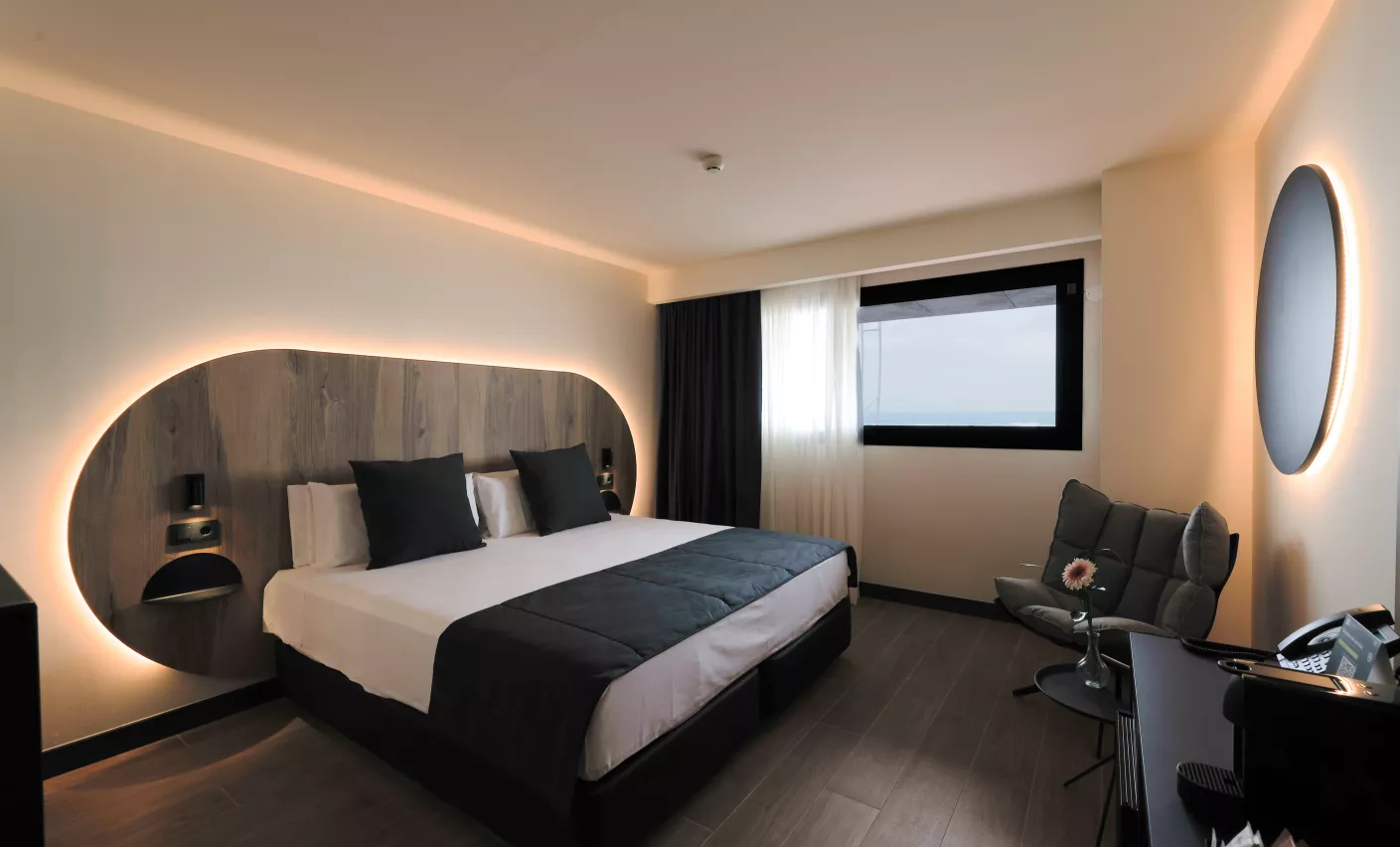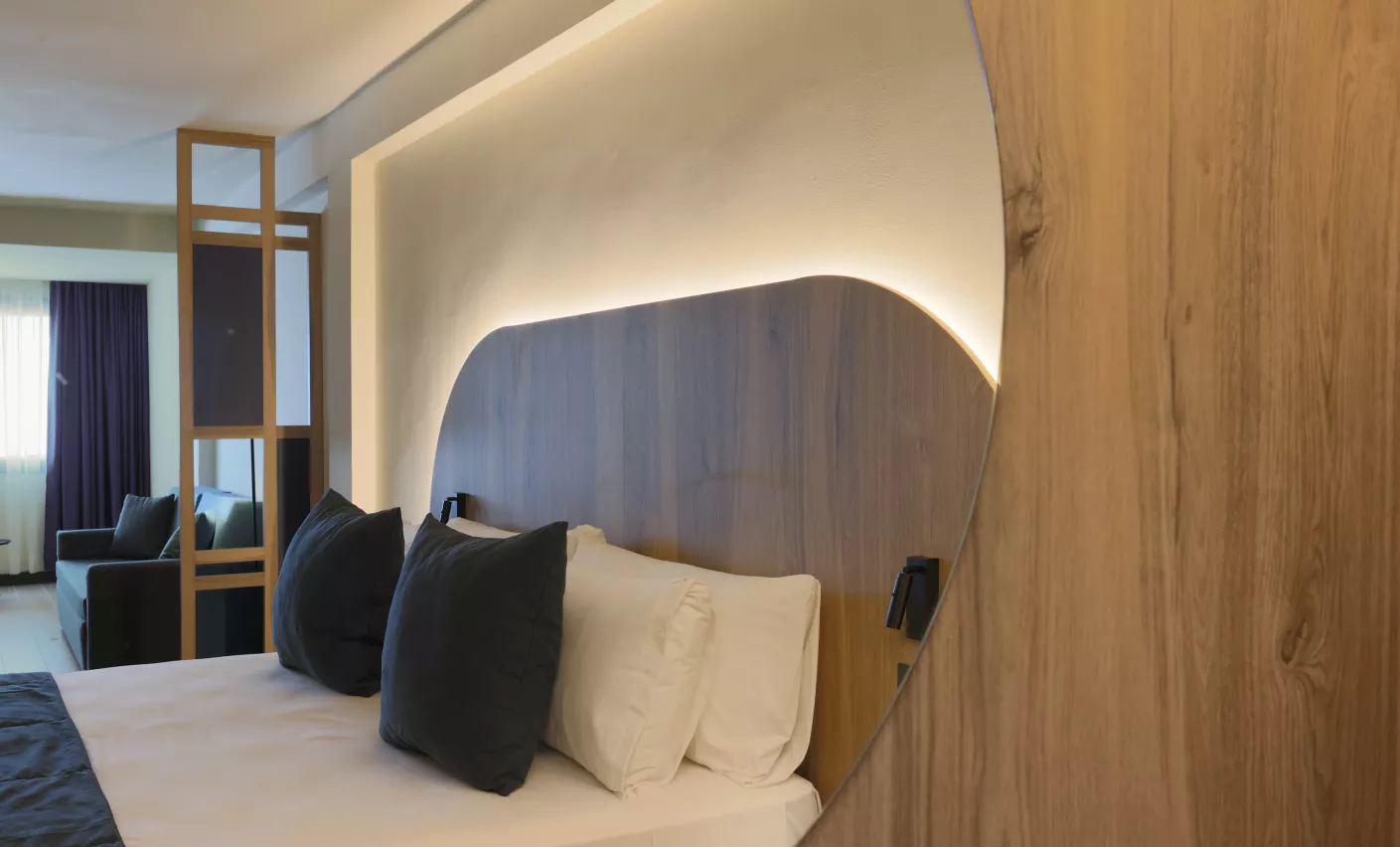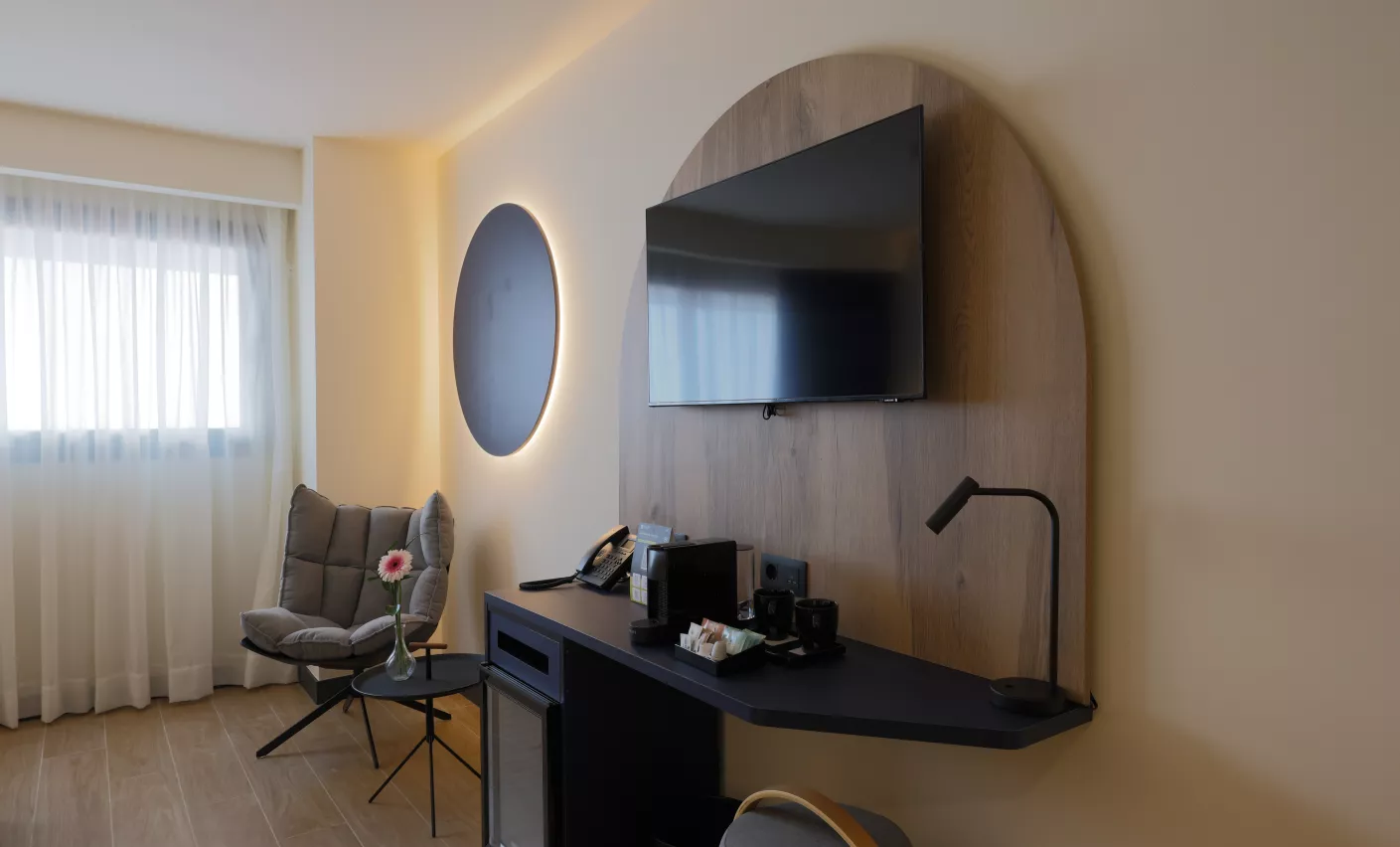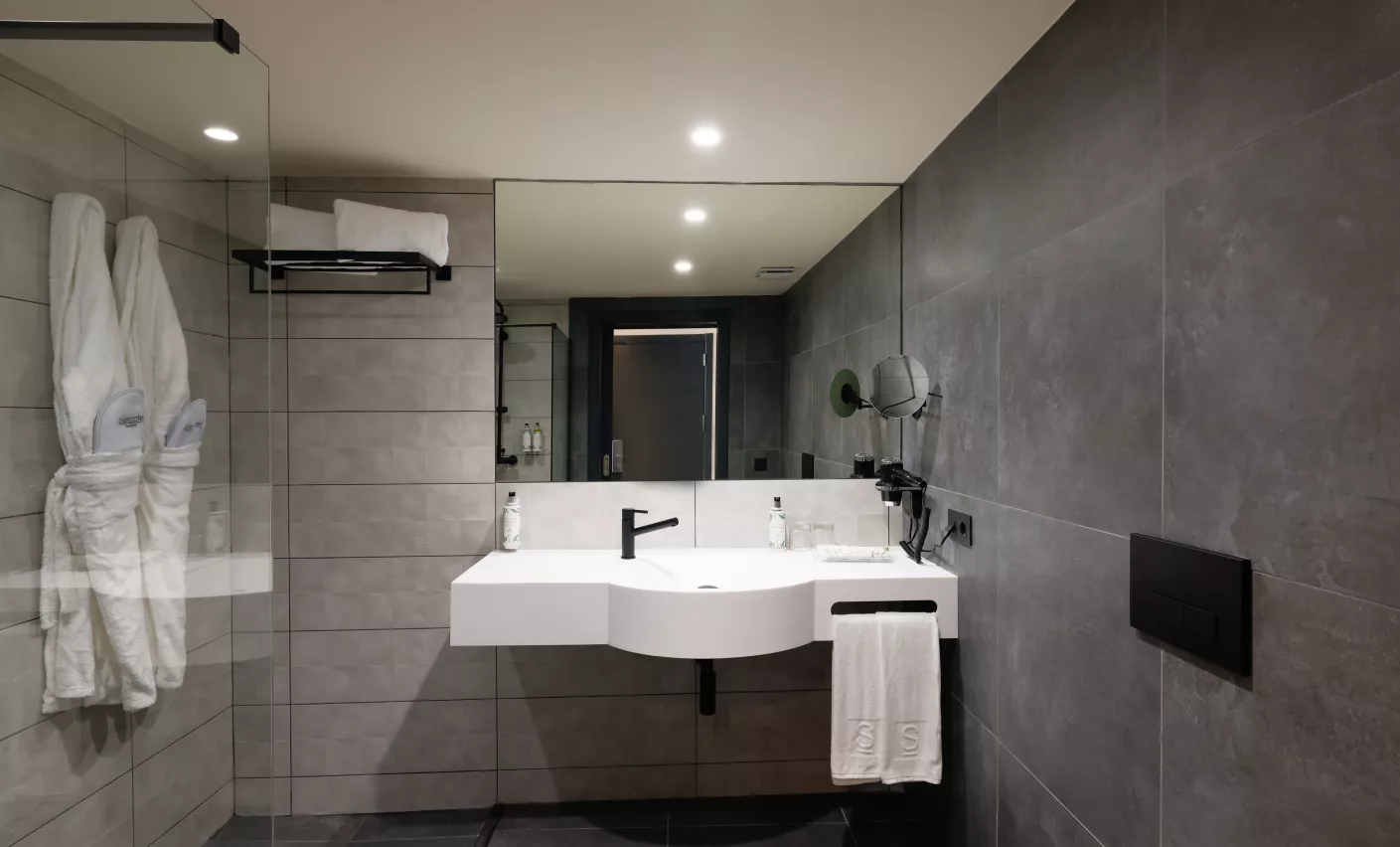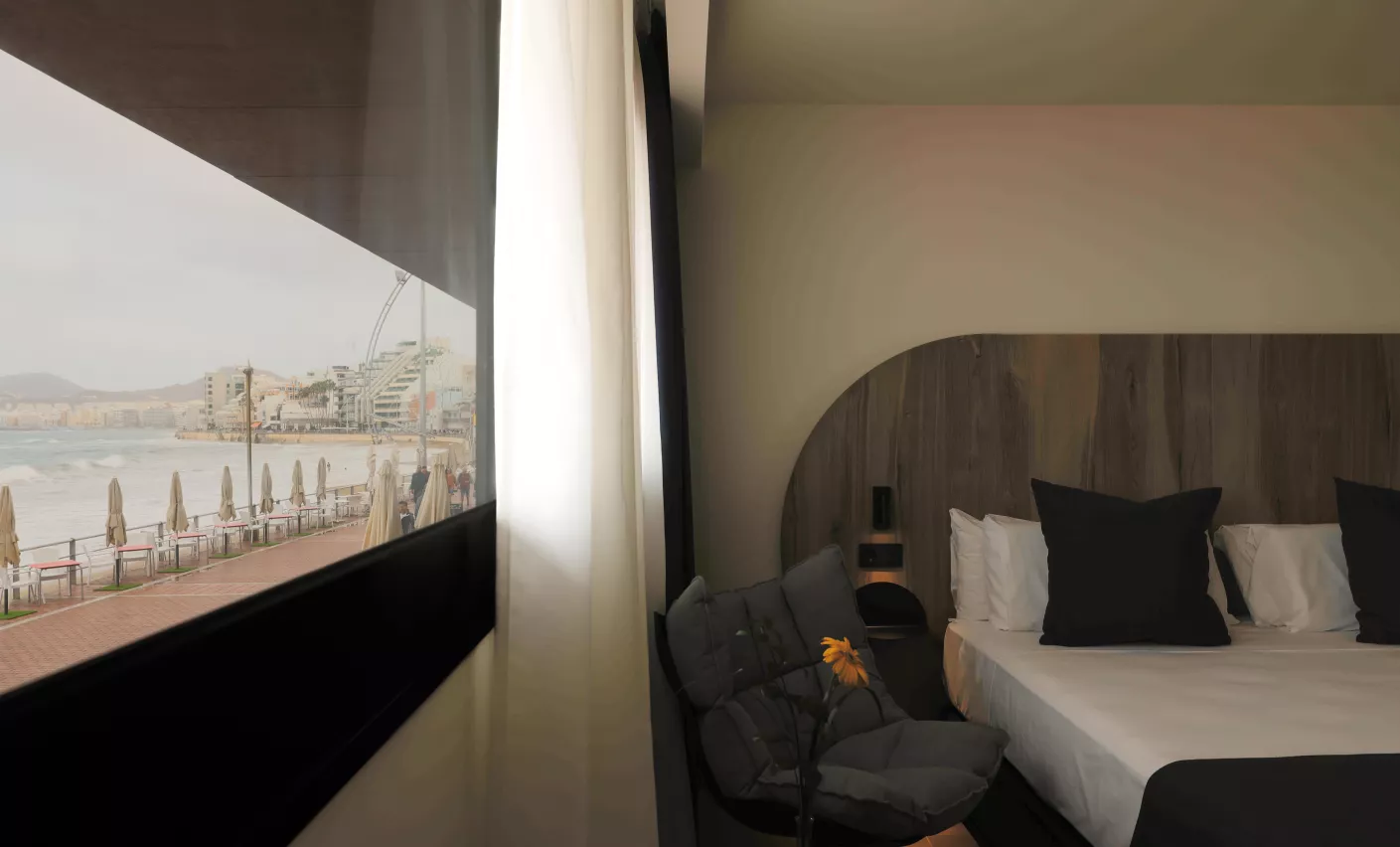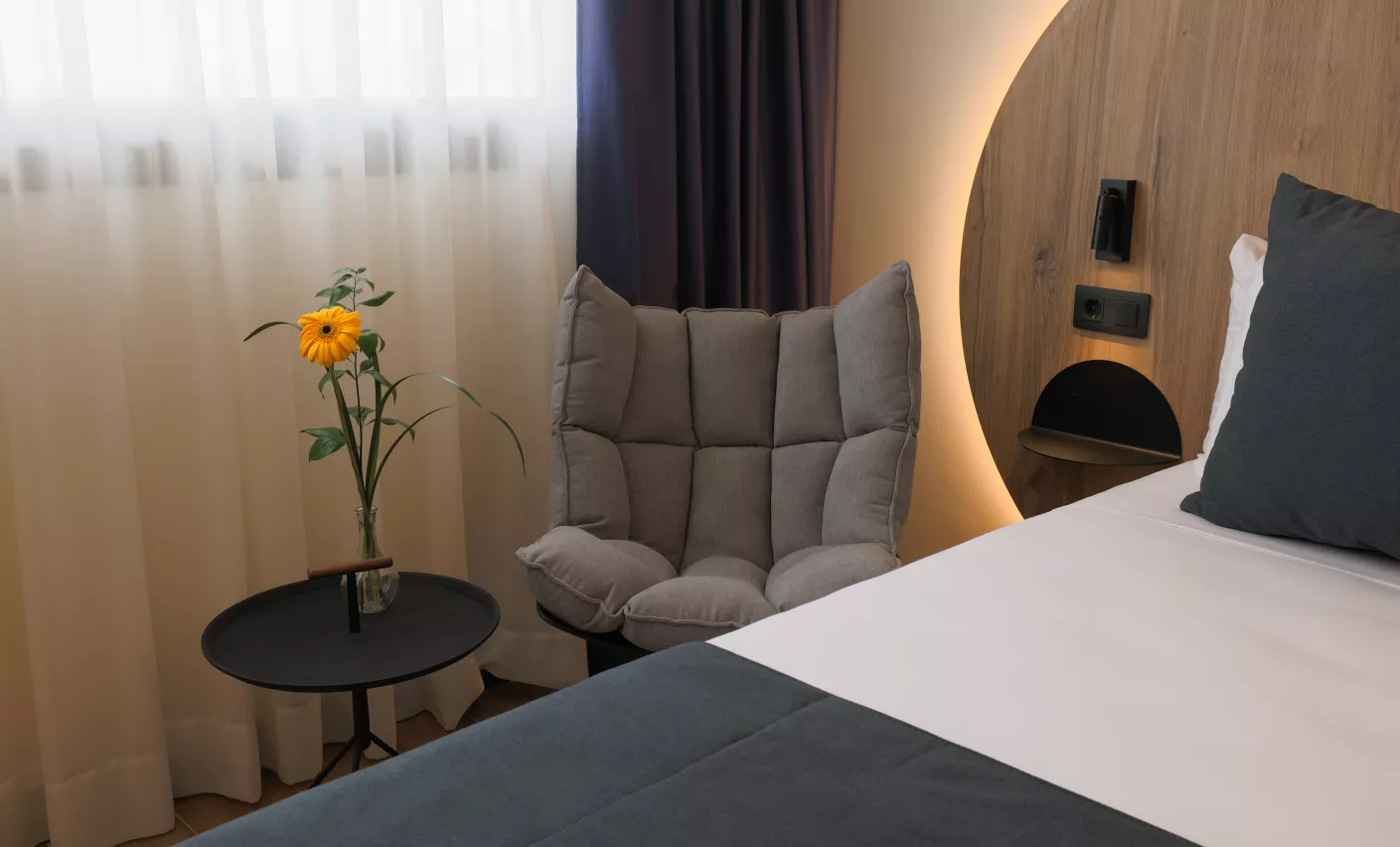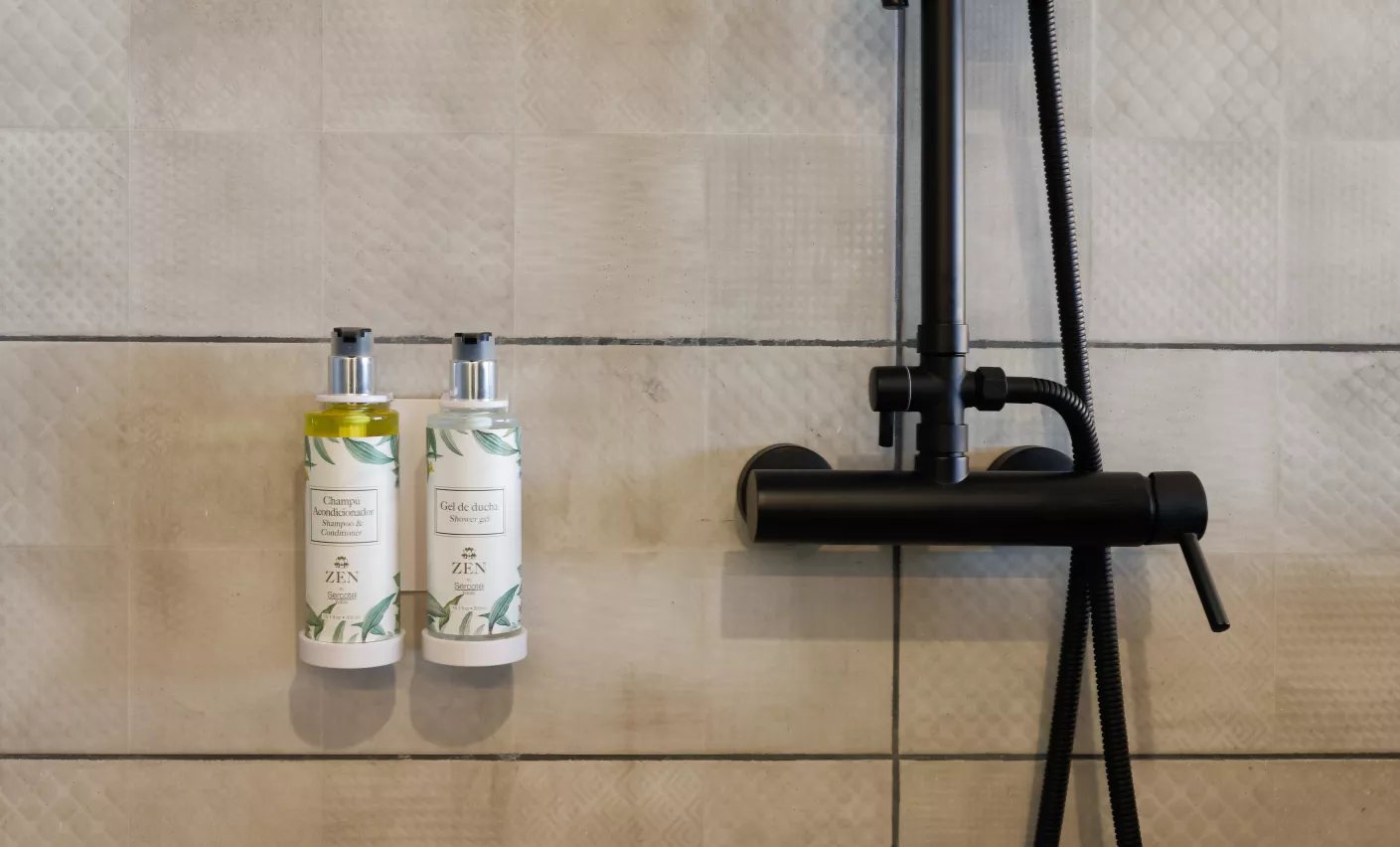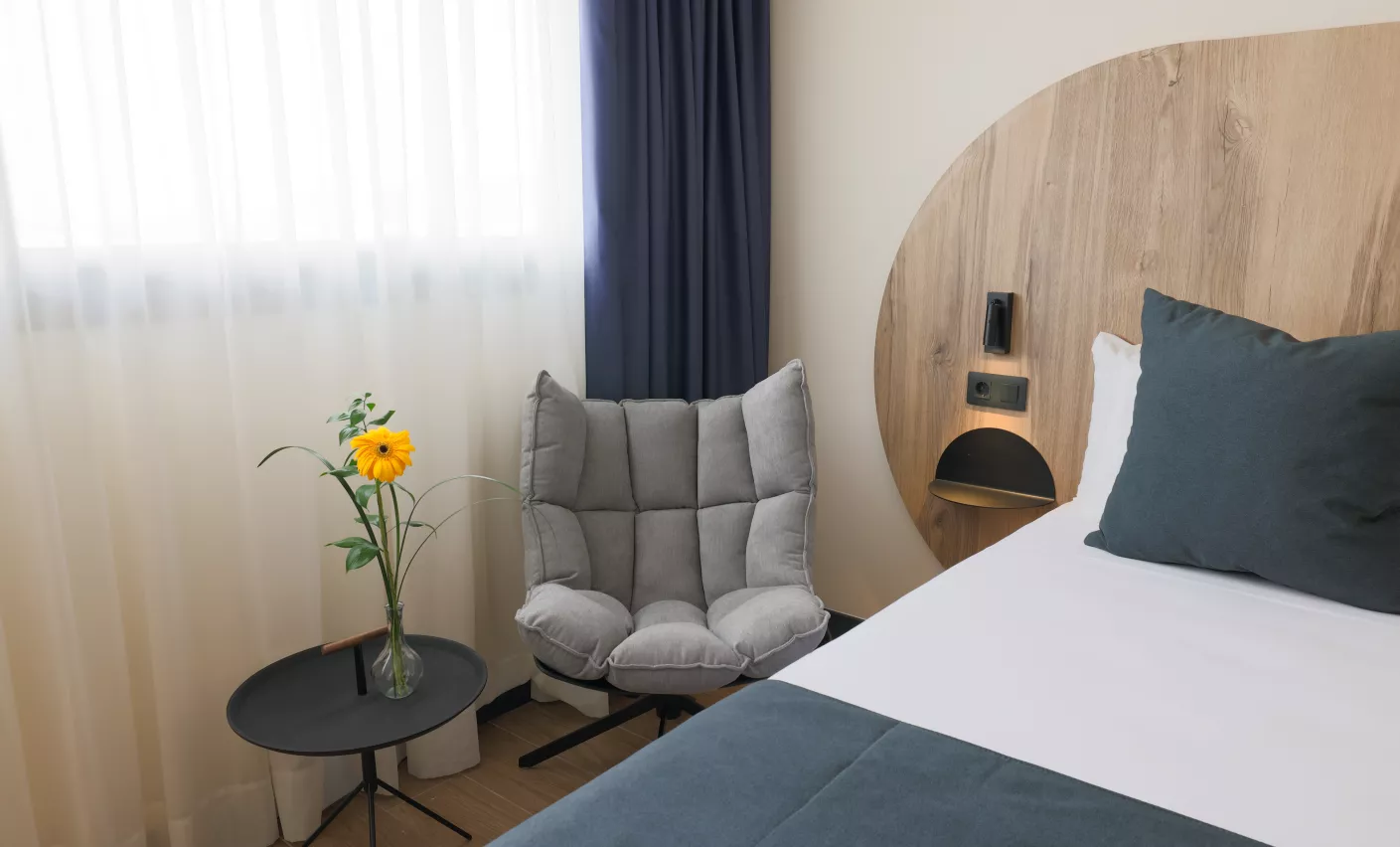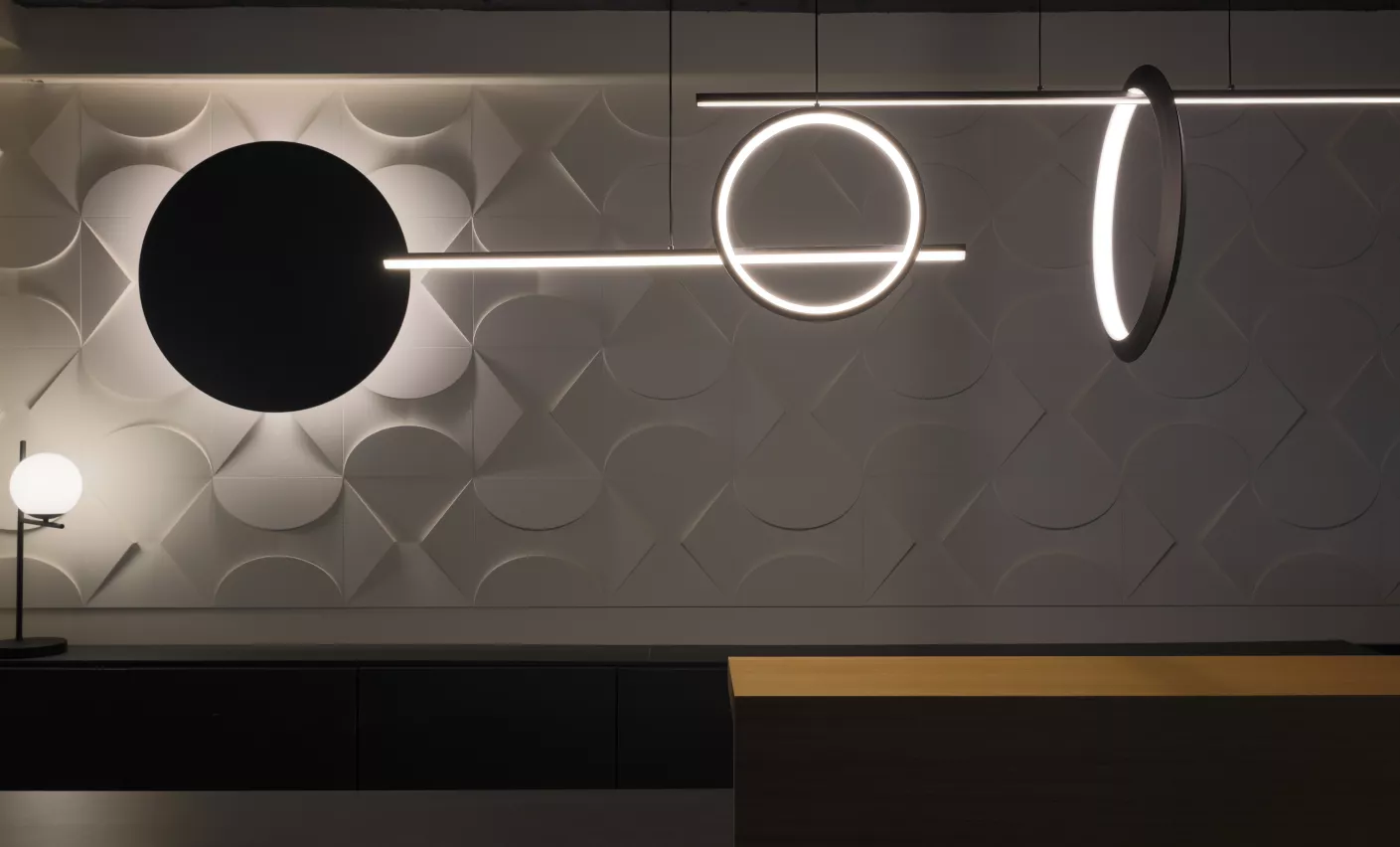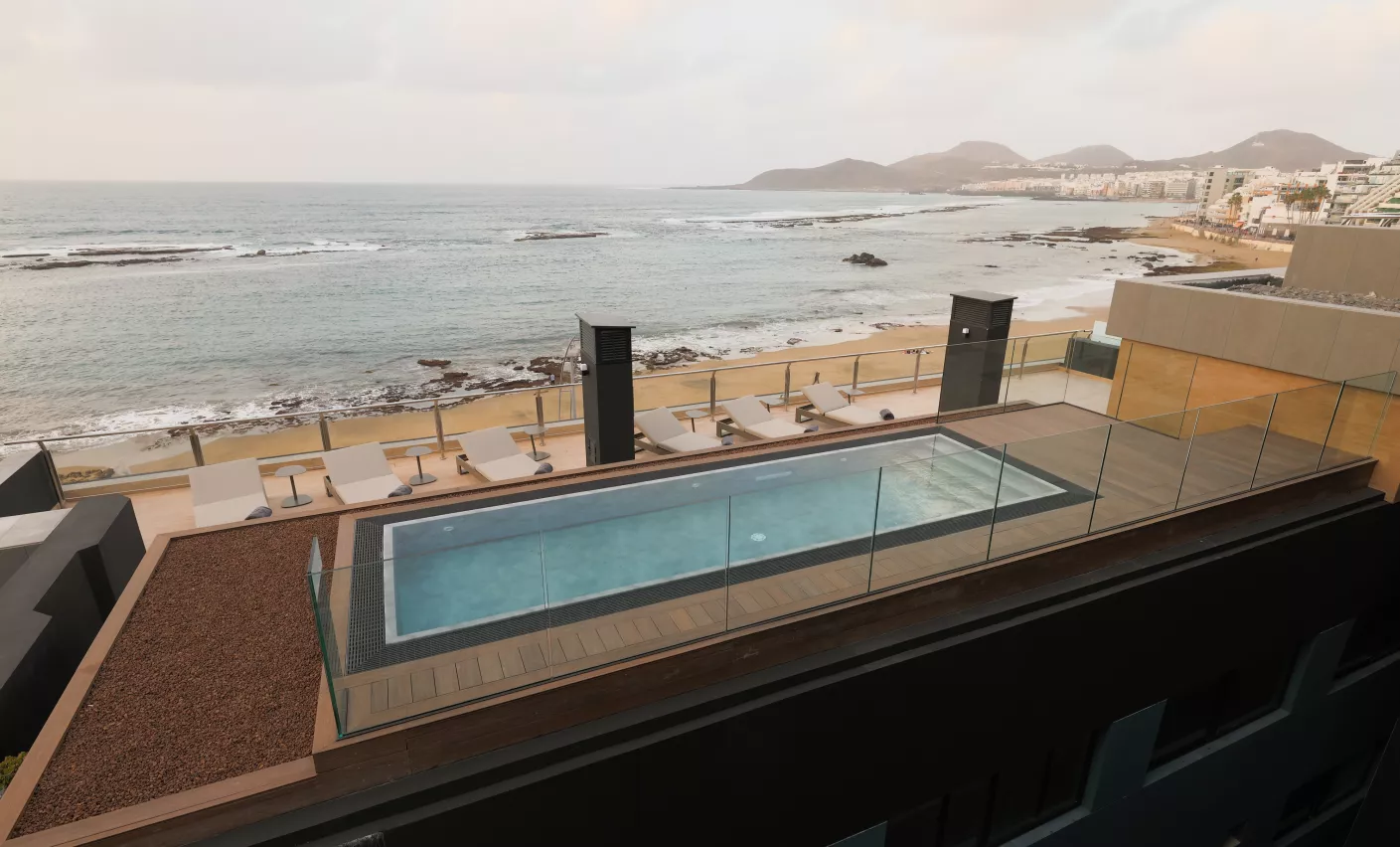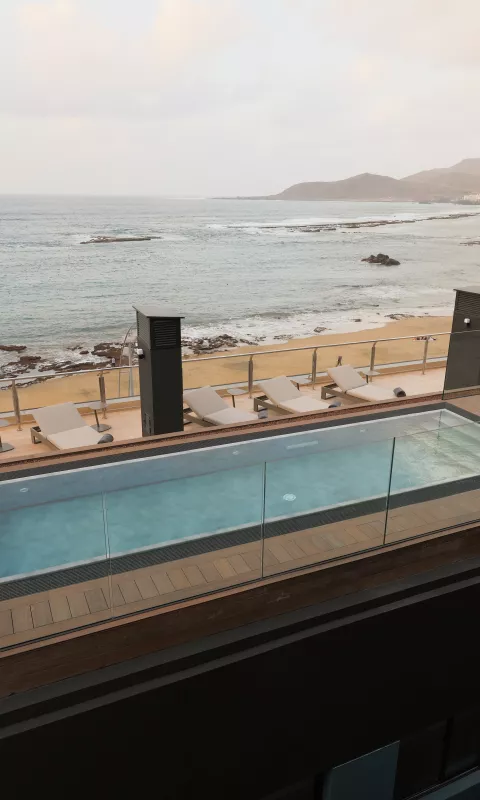 Outdoor pool
At our hotel on the beach of Las Canteras in Gran Canaria we have a swimming pool with sea views.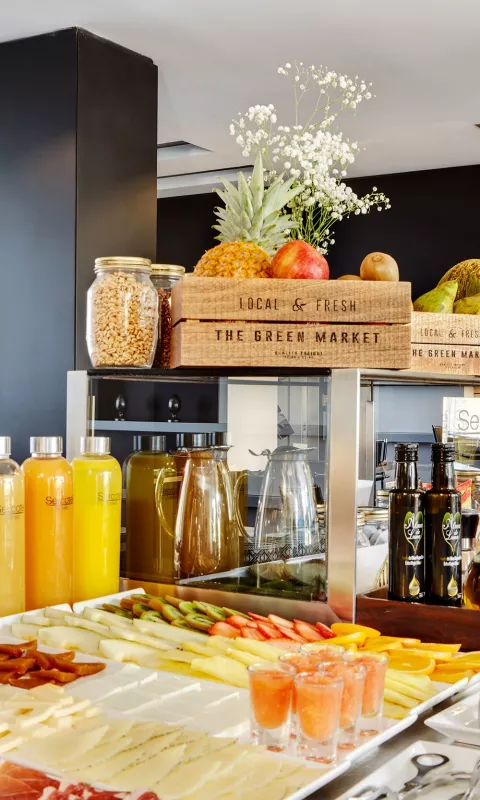 Breakfast
Do not leave the hotel without trying our breakfast.
Key features
The Sercotel Playa Canteras offers you the most comprehensive hotel services in Las Palmas de Gran Canaria to guarantee a pleasant stay. The hotel has a cafeteria, buffet breakfast and restaurant.
Meeting rooms
Facilities
Flexible spaces in the best locations.
People
Tailor each space to the needs of your event.
Square metres
Rooms for holding your social event, convention or meeting in.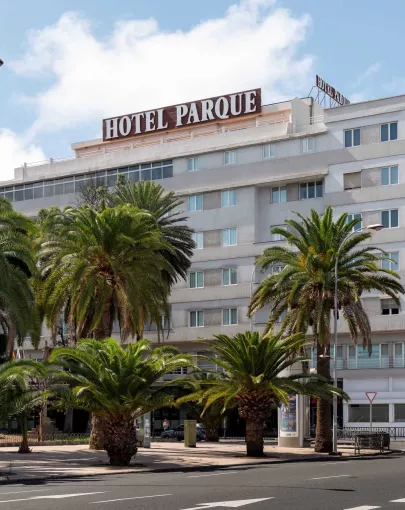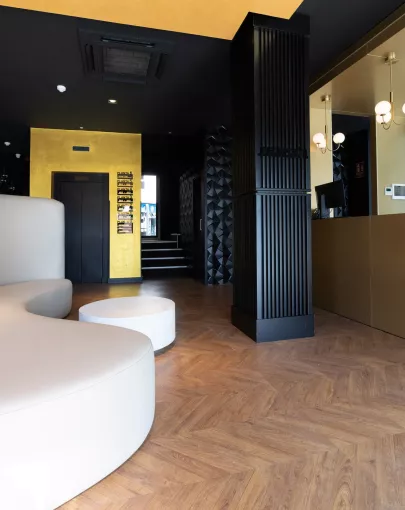 Frequently Asked Questions
What are the check-in and check-out times at Sercotel Playa Canteras?
You can check-in from 15:00 and you must check-out by 12:00.
Is it possible to check-in early or check-out late at Sercotel Playa Canteras?
Early check-in and late check-out services are available to enable you to get the most out of your stay. Both services are subject to availability and may entail an additional cost. The Early Check-in price is €15. In the case of the Late Check-out service, the cost is €15 until 14:00 and €25 until 16:00.
Does Sercotel Playa Canteras provide Wi-Fi? Is it free of charge?
Yes, there's free Wi-Fi access throughout the hotel. Log on and browse. 
Does Sercotel Playa Canteras provide cots for babies?
Of course. If you need a cot, just ask for one when you make your booking or ask the reception team. The cots entail no additional cost. 
Can I stay at Sercotel Playa Canteras with my pet?
Yes, we allow pets with a weight limit of 10kg. A supplement of €25 per night will be charged. Remember that the service is subject to availability and you must book in advance.
What kind of breakfast is served at Sercotel Playa Canteras?
We offer buffet breakfast at a cost of 15 € per adult and 6 € per child. It is served Monday through Friday from 7:30 to 10:30 and Saturday and Sunday from 8:00 to 11:00.
Are you aware of the Early Bird breakfast service at Sercotel Playa Canteras?
We offer the Early Bird Breakfast service from 5:00 to 7:30.
Are there fridges and/or minibars in the rooms at Sercotel Playa Canteras?
Yes, all the rooms have a minibar.
Is there a fitness room at Sercotel Playa Canteras?
Yes, there's a fitness room with sports equipment.
Does Sercotel Playa Canteras provide a laundry service?
Yes, we provide a laundry service.
What accessibility measures does Sercotel Playa Canteras take to assist people with reduced mobility?
We have rooms adapted to people with reduced mobility. The hotel's communal areas can also be accessed by people with reduced mobility.