Zaragoza, Spain
Sercotel Plaza Feria
Search your hotel or destination
Rest, comfort, wind and sun
Zaragoza is a sum of its parts. They call it the city of the wind, the wind which, so the locals say, comes from El Moncayo, because everything's so volatile there. There's a constant flow and everything is caught up by the strength of the moving air, until we reach places such as the Sercotel Plaza Feria, where you'll feel like dropping anchor, settling in, staying and resting. So much so that you'll want to come back for more. 
Our Plaza Feria Hotel in Zaragoza gets its name from its location. It stands less than a kilometre from the Zaragoza Trade Fair facilities and forms part of the Zaragoza Logistics Platform, the largest logistics park in Europe.  
In this hub of business coordinates with its incessant hustle and bustle, our Plaza Feria Hotel rises up as a jewel for relaxation, a place of shelter for travellers and workers. 
It's unusual for a hotel such as ours, one devoted to business travellers, to convey so much warmth, charm and splendour. But it just so happens that our 92 rooms are designed to optimise your rest, while our communal areas will complement an experience that goes beyond the accommodation itself, adding enjoyment and leisure. 
We'll start with the bar and cafeteria area, a place where you can wake up at dawn with a nice cup of coffee and breakfast in the knowledge that, when you return, it will be time for cocktails and premium drinks. You can also enjoy the different tapas and meals, choosing from a comprehensive menu made up of toasts, portions, hamburgers and sandwiches, or you can allow yourself to be guided by our team and the recommendations of the house. 
And so on and so forth. Now we move on to Patio de Plaza, our restaurant, because gastronomy is a ritual that's taken very seriously there. It's almost, almost a religion and part of the mystical experience that your stay at the Plaza Feria Hotel in Zaragoza will provide.  
What will you find? The traditions of the table in Zaragoza with splendorous touches of modernity and freshness, in stark contrast to its culinary roots and without any excessive contrivance. And a maxim: the products are natural and of the highest quality and they come from local markets. A mouthful of one of our restaurant's dishes will be the equivalent of taking a bite of Zaragoza's gastronomic culture. 
Now that you know that you've come to play hard, it's time to explore! Our hotel's services include a free external garage, so we advise you to use it. We want to ensure you don't have to worry about a thing, which means knowing that your car is parked properly.  
Then you can ask us about the fitness centre we've come to an arrangement with. If you want to do some exercise and release endorphins, we'll book a place for you. To round things off, the dolce far niente you deserve in our lounge. This forms part of the hotel's communal areas and, as well as relaxing and watching life go by, you'll be able to socialise in it or sit and read a book in comfort. 
In any event, dear traveller, we know that you're likely to have stopped off at this hotel because you love its location in the epicentre of Zaragoza's business activity and because of its excellent connections to the urban transport lines, the railway station and the airport, which is just three kilometres away. We should mention just one more thing: the free Wi-Fi in all the rooms. You can't beat it! Welcome, traveller.
Find your room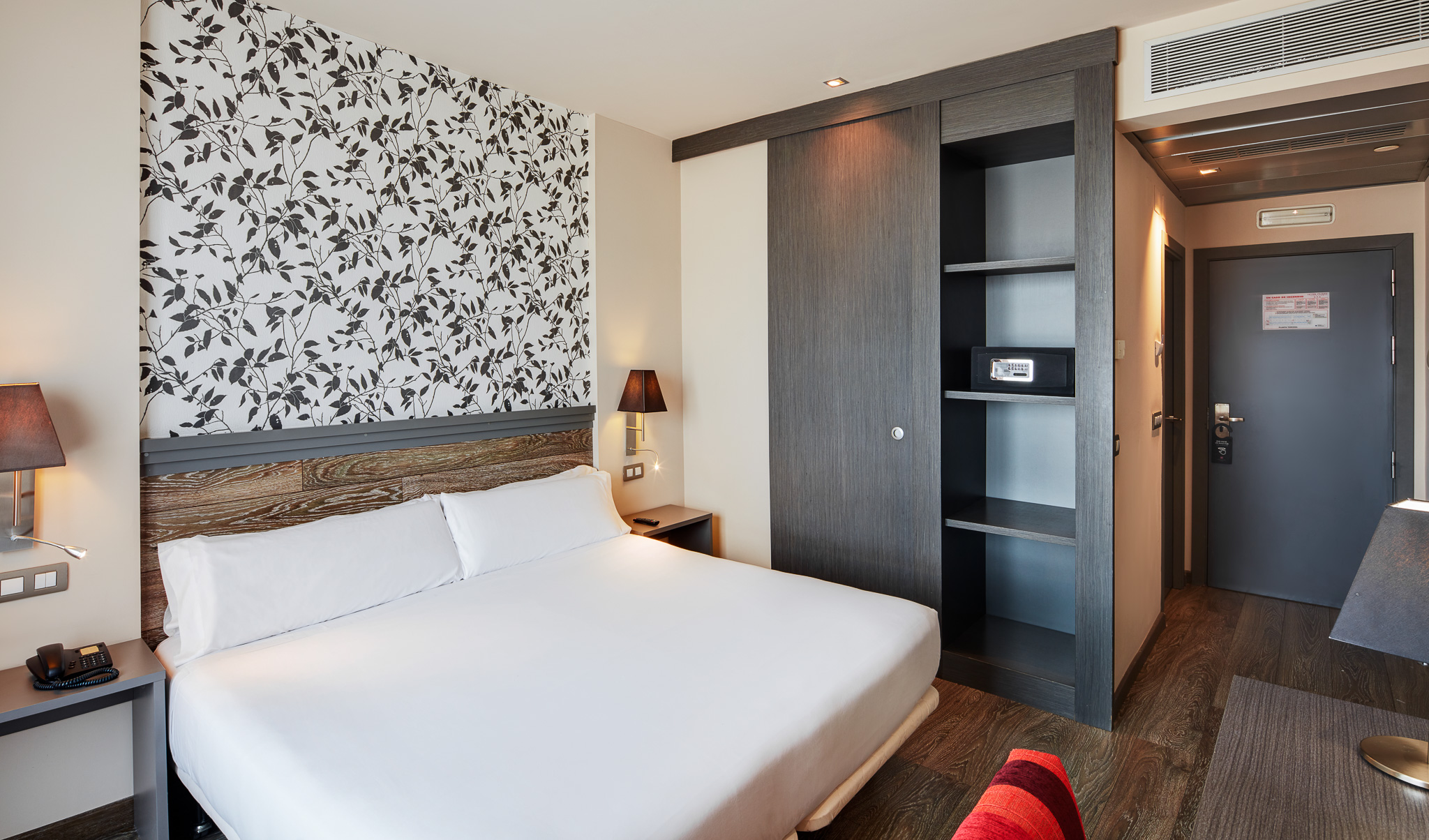 Classic Room
It's wonderful to stretch out as much as you like without fear as you sleep, seeking the right position without having to worrying about reaching the edge of the mattress... the 1.50 m beds that you'll find at our hotel are a haven of rest. Do you need any more reasons to choose this room?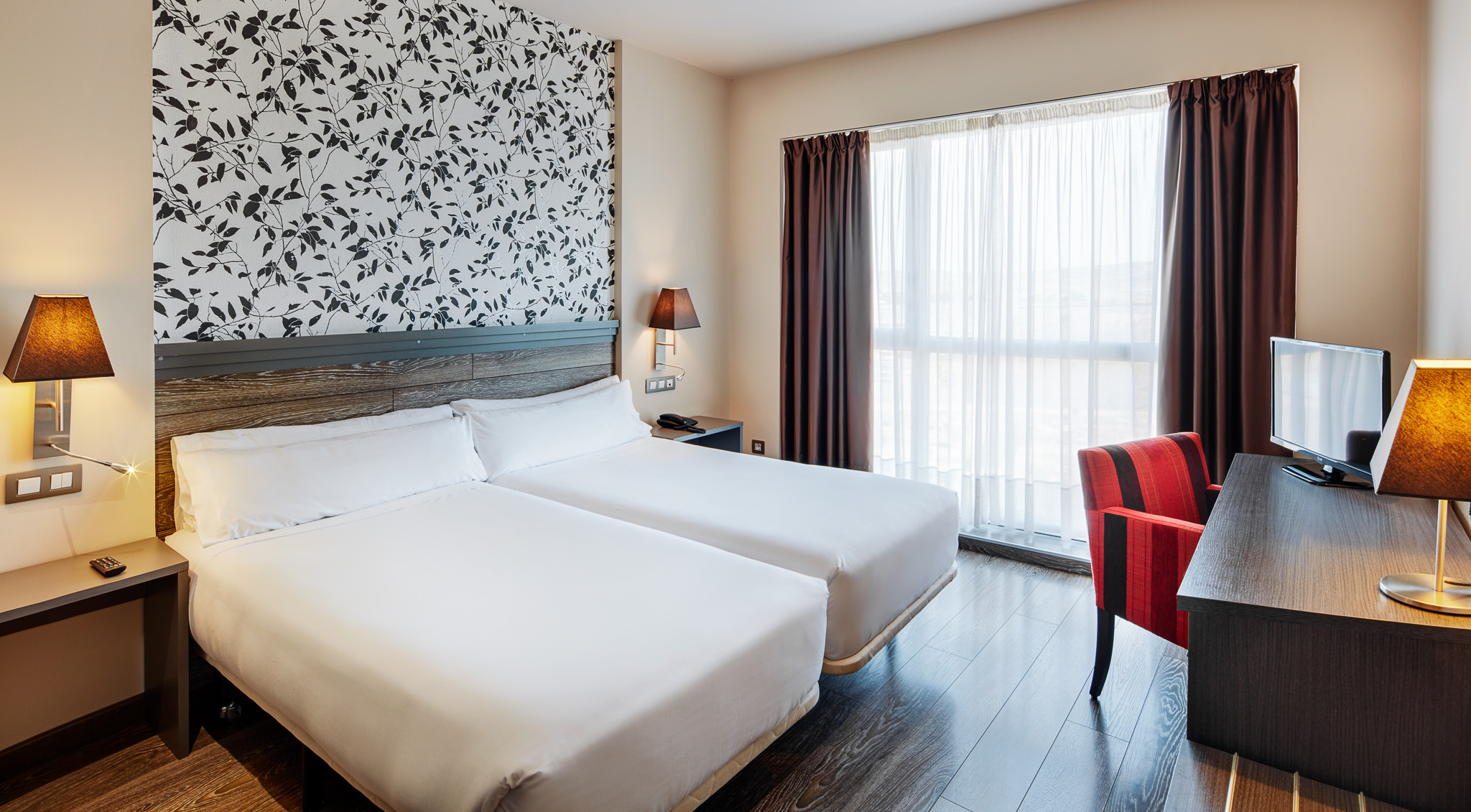 Classic Room
Elegant, simple and warm décor... the large windows that let in so much light and reach all the way to the floor and, oh! Can you see what's in the bathroom? A bathtub waiting for you to indulge yourself, rest and devote some high-quality time to yourself.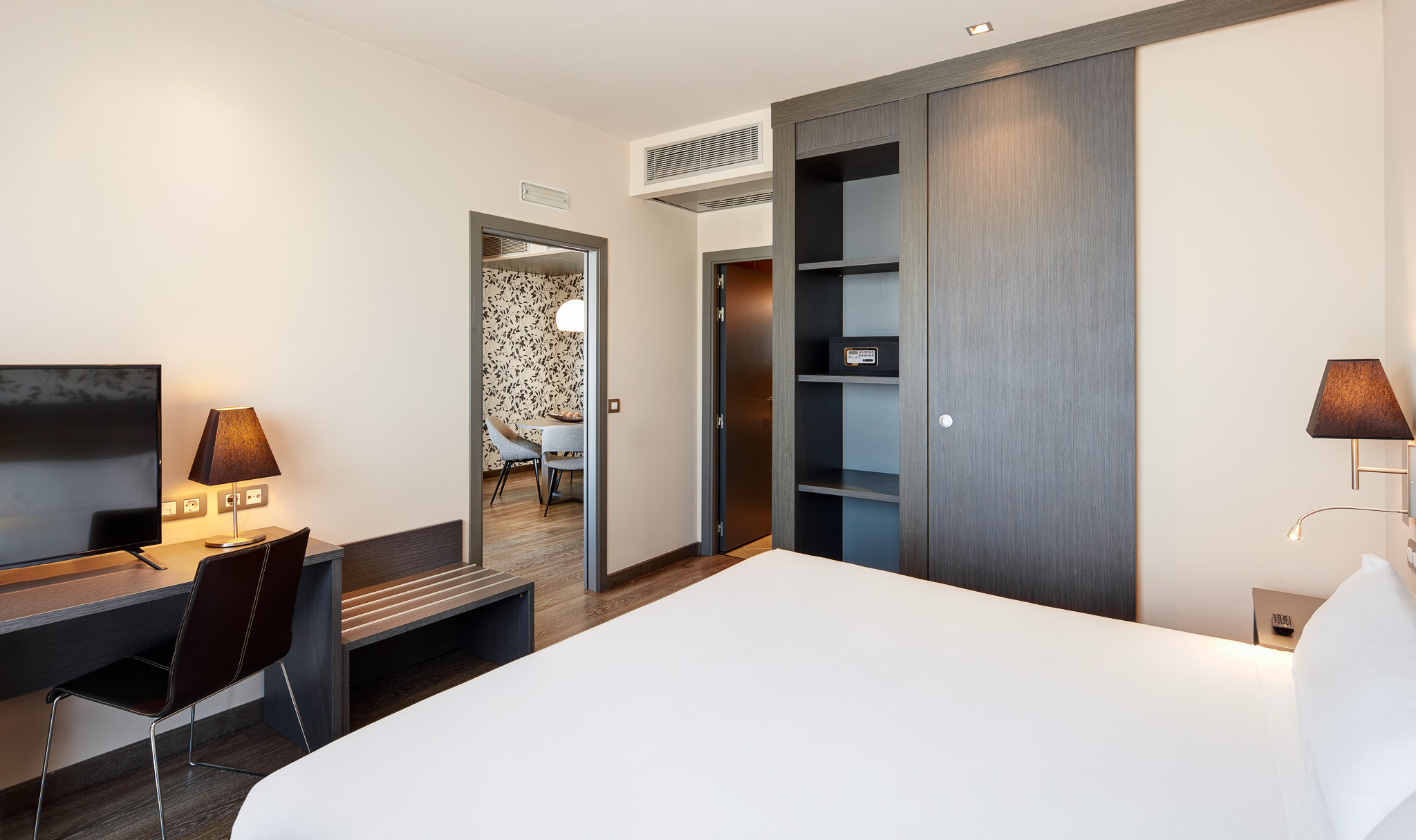 Junior Suite
Walking into one is like entering a small Eden of relaxation. Spacious rooms with a seating area with a sofa, creating two distinctive ambiences. And, in the background, the beds and the bathtub that guarantee you'll be in heaven... in Zaragoza.
Coffee shop
Relax in the hotel cafeteria.
Free WIFI
Take advantage of the free Wi-Fi service in all the hotel facilities.
Key features
Welcome to the Sercotel Zaragoza Plaza Feria, our hotel in Zaragoza, very well located in Plaza, the business area of ​​the city, equipped with the best hotel services that make our establishment the ideal place for business trips to Zaragoza.
Milestones, achievements and projects
TripAdvisor