Girona, Spain
Sercotel President
Search your hotel or destination
A night in the town of Dalí
If there's one place in Girona that fulfils the criteria of what we often call a "must-visit", it would have to be Figueres. Not only because it's the town of Salvador Dalí, but also because its location is so strategic that you can be on the beaches of the Costa Brava in 30 minutes and in France in an hour.  
This means having everything at hand, and having everything at hand in comfort simply means staying at the Sercotel President, our four-star hotel in the city.  
We're in the centre of Figueres, a five-minute walk from the renowned Dalí Theatre-Museum. This excellent location makes us your ideal accommodation in the area.  
We should just tell you that everything's ready for your arrival. We've booked a parking space for you at our private facilities. We don't want your car to sleep outdoors. We've also prepared for a visit by the whole family. Your pet included. Because the Hotel President has been pet-friendly since before being pet-friendly became fashionable. 
We've done a final check of your room to ensure that everything's perfect. It is. It's spacious, eclectically decorated and soundproofed and we've provided you with a pillow menu in case you want to have a softer pillow. However, we know you'll head straight for the hydromassage bath. Switch off.  
We don't know what your travel plans will be. Tell us about them when you get here. We'll provide you with the hotel's Wi-Fi password so that you can access all the tips on Google. But don't be fooled, no matter how much the search engine knows, it will never have as much first-hand information as what we can provide you with at reception. Insider tips are guaranteed at the Sercotel President. 
What we also guarantee is a great start to the morning. Here we believe in the saying "breakfast like a king" and we put it into practice with a buffet that lacks nothing; with our coffee, tea, toast, cold meats, pastries and fruit we serve you the day on a platter.
Find your room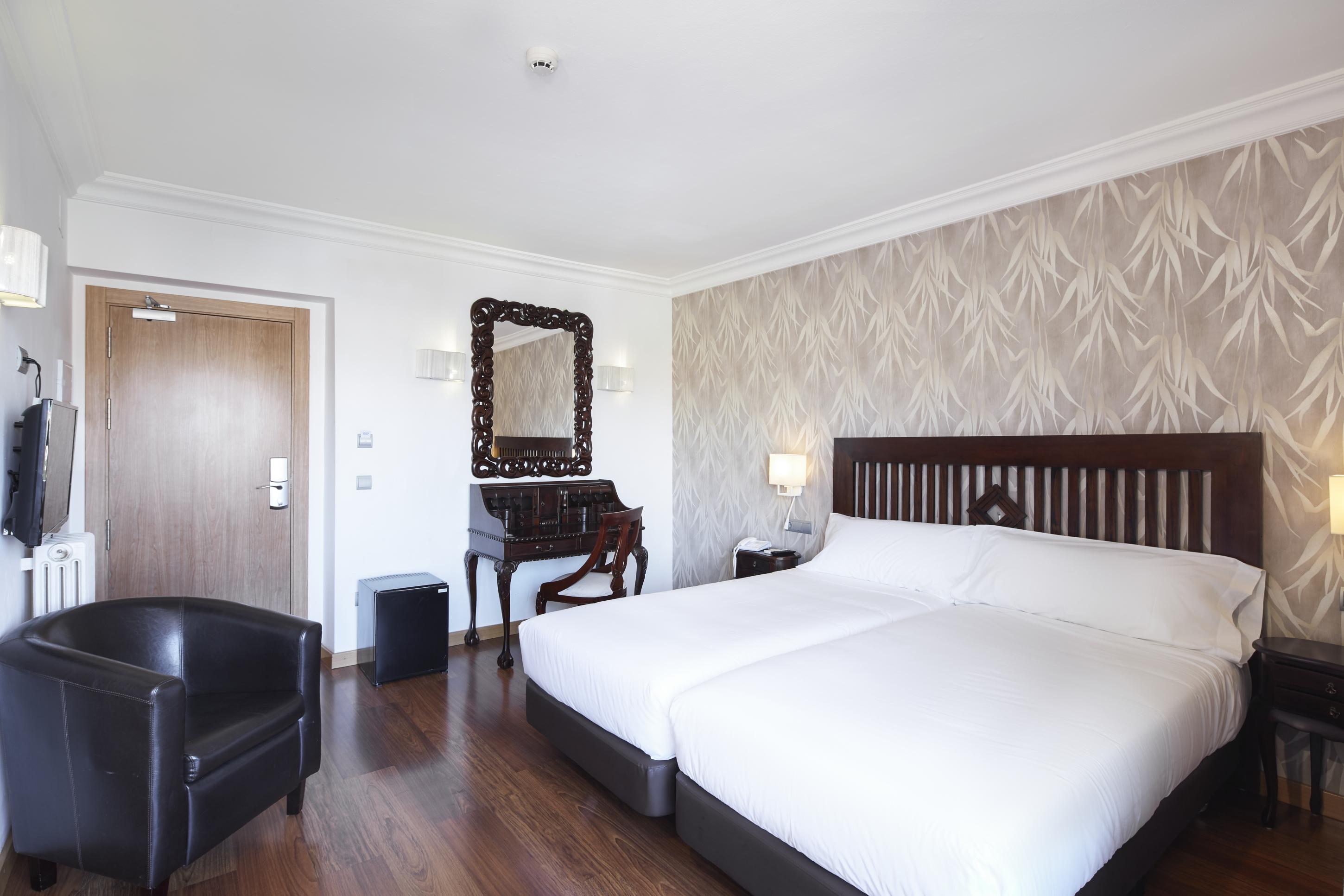 Classic
Everything is designed for your rest in the Classic rooms of the Sercotel President Hotel. The room is spacious and bright and noise won't be a problem, because they're soundproofed.  
Complies with Local/State/Federal fire laws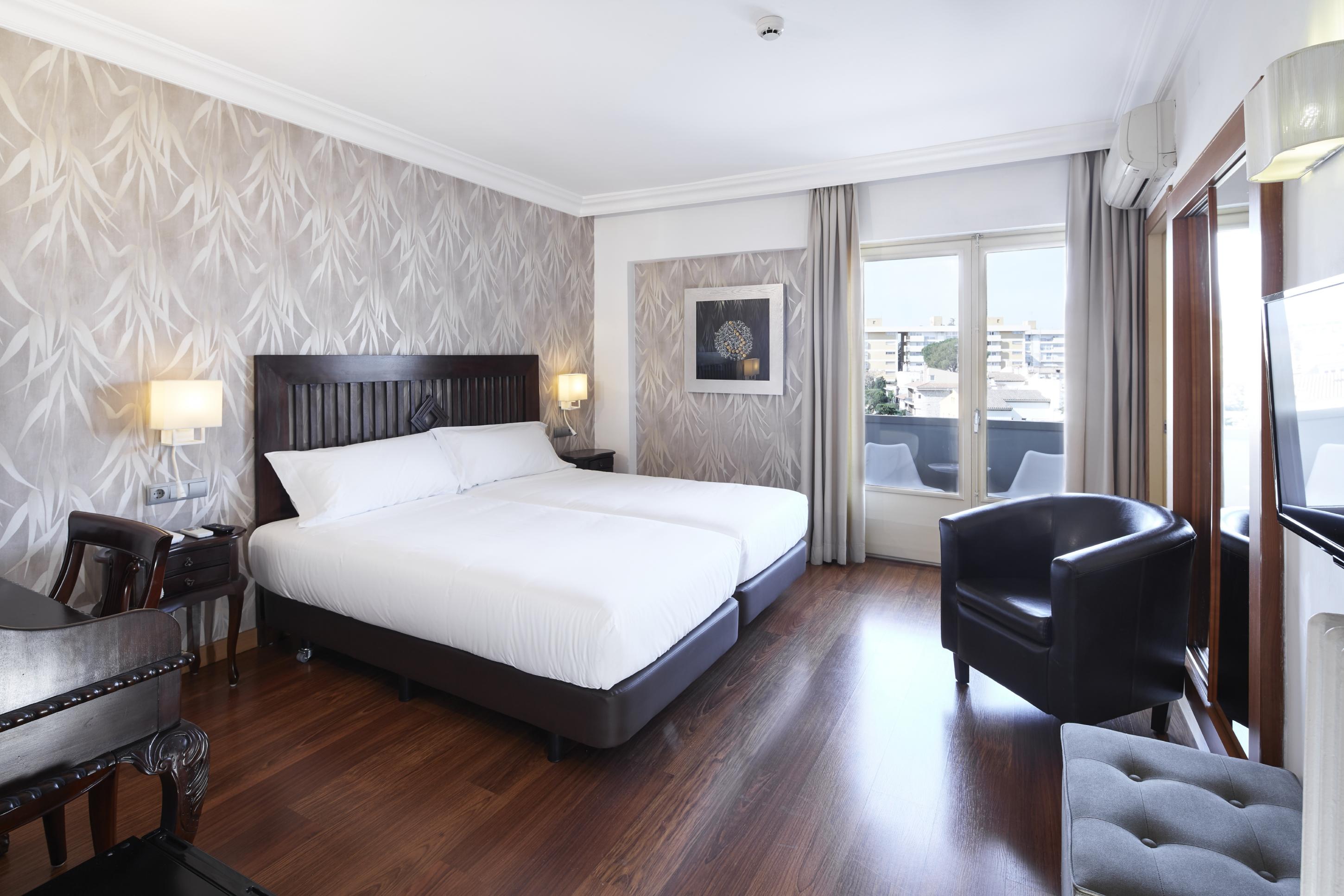 Classic con Balcón
Our Classic Balcony rooms are large and cosy  and with a private terrace with views of the sunrise. Rest and fresh air to say goodbye and start the day.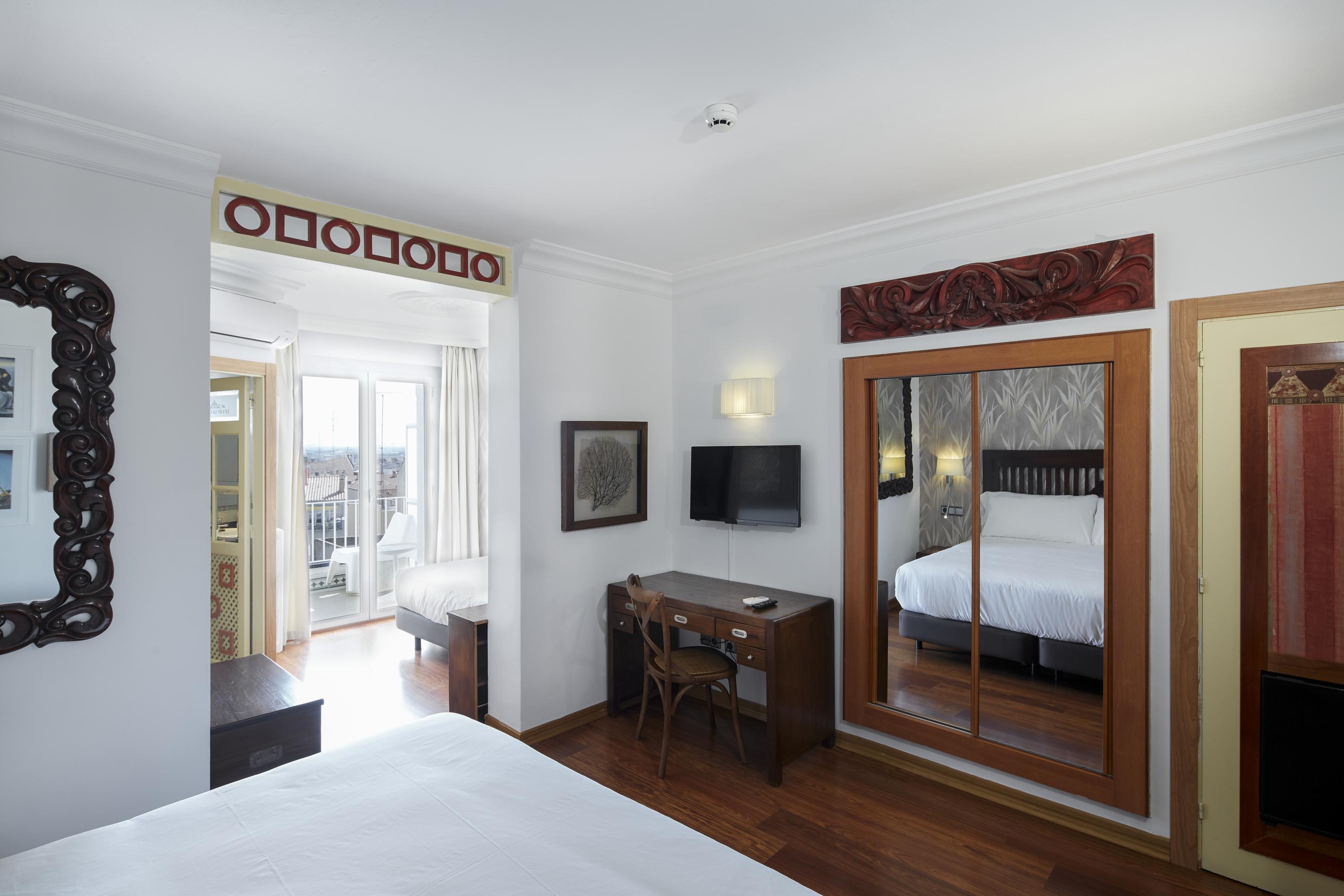 Familiar
Para esos viajes en familia en que lo que cuenta es pasar tiempo juntos, te recomendamos las habitaciones Familiar de nuestro hotel Sercotel President. Amplias, con varios espacios, luminosas y muy acogedoras. Sentirse como en casa era esto. 
Complies with Local/State/Federal fire laws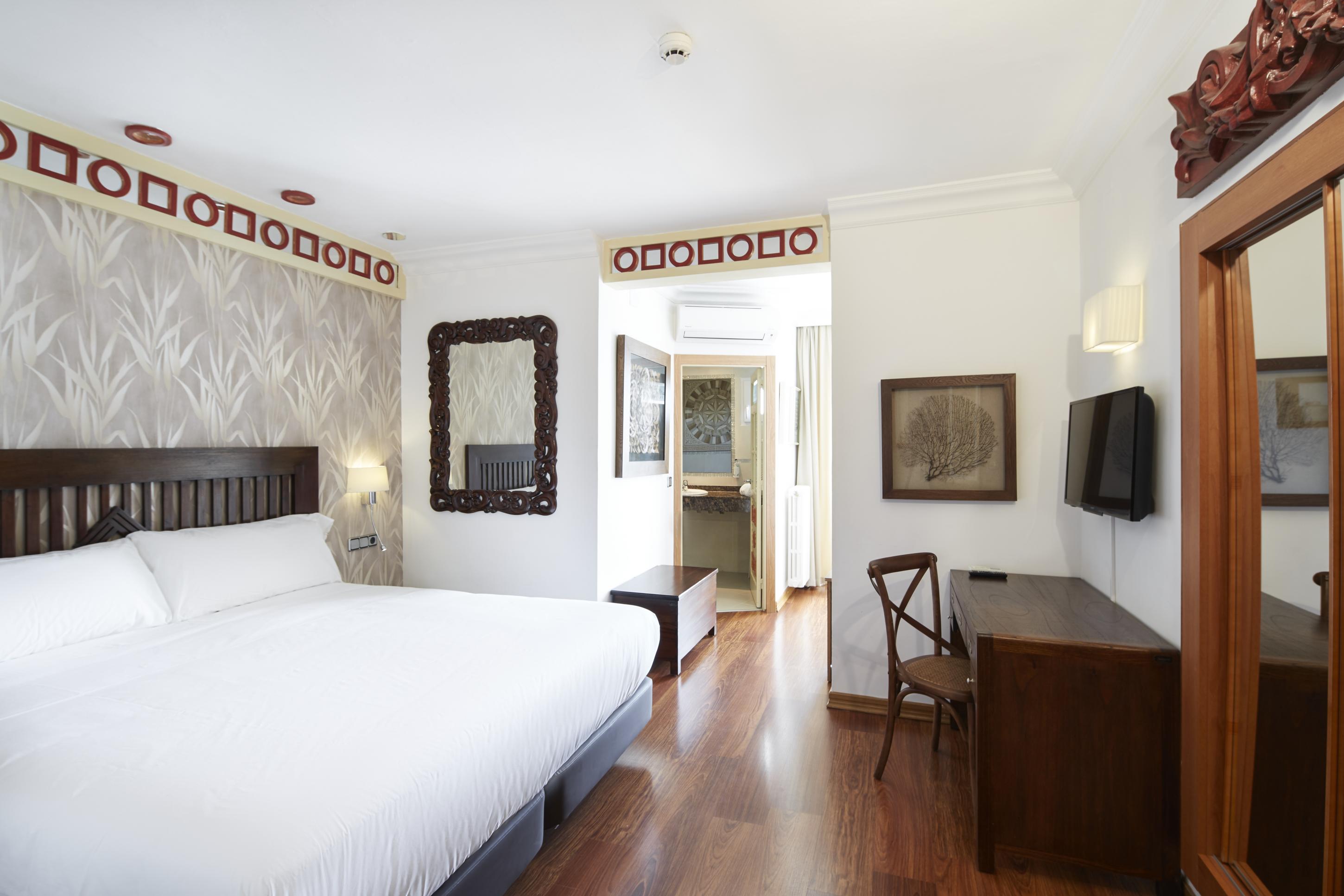 Superior
The Superior rooms at the Sercotel President hotel are ideal for a romantic getaway. They're spacious and very bright and they have a jacuzzi that will be very difficult to get out of. You can therefore call our Room Service at dinnertime.  
Complies with Local/State/Federal fire laws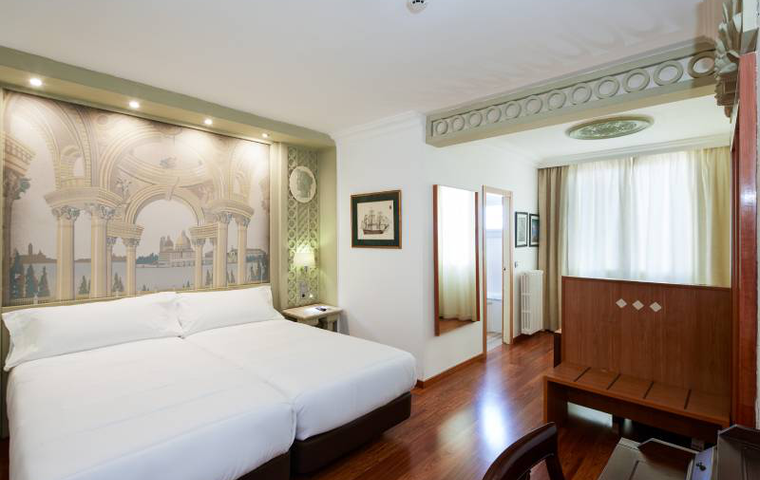 Superior Triple con Balcón
The Superior Triple with Balcony rooms are decorated in a style that could well be the work of Dalí himself. They're also spacious, a terrace from where you can look out on the world. They're ideal for families and groups of friends.  
Complies with Local/State/Federal fire laws
Parking
Do not worry about your car. For a small supplement you can park in a car park that we have arranged a few meters from the hotel.
Key features
The services of the Sercotel President are designed to offer the best alternative for pleasure and leisure. At our hotel with free Wi-Fi in Figueres you can enjoy numerous services, among which we would like to highlight the private parking.