Figueres, Spain
Sercotel President
Search your hotel or destination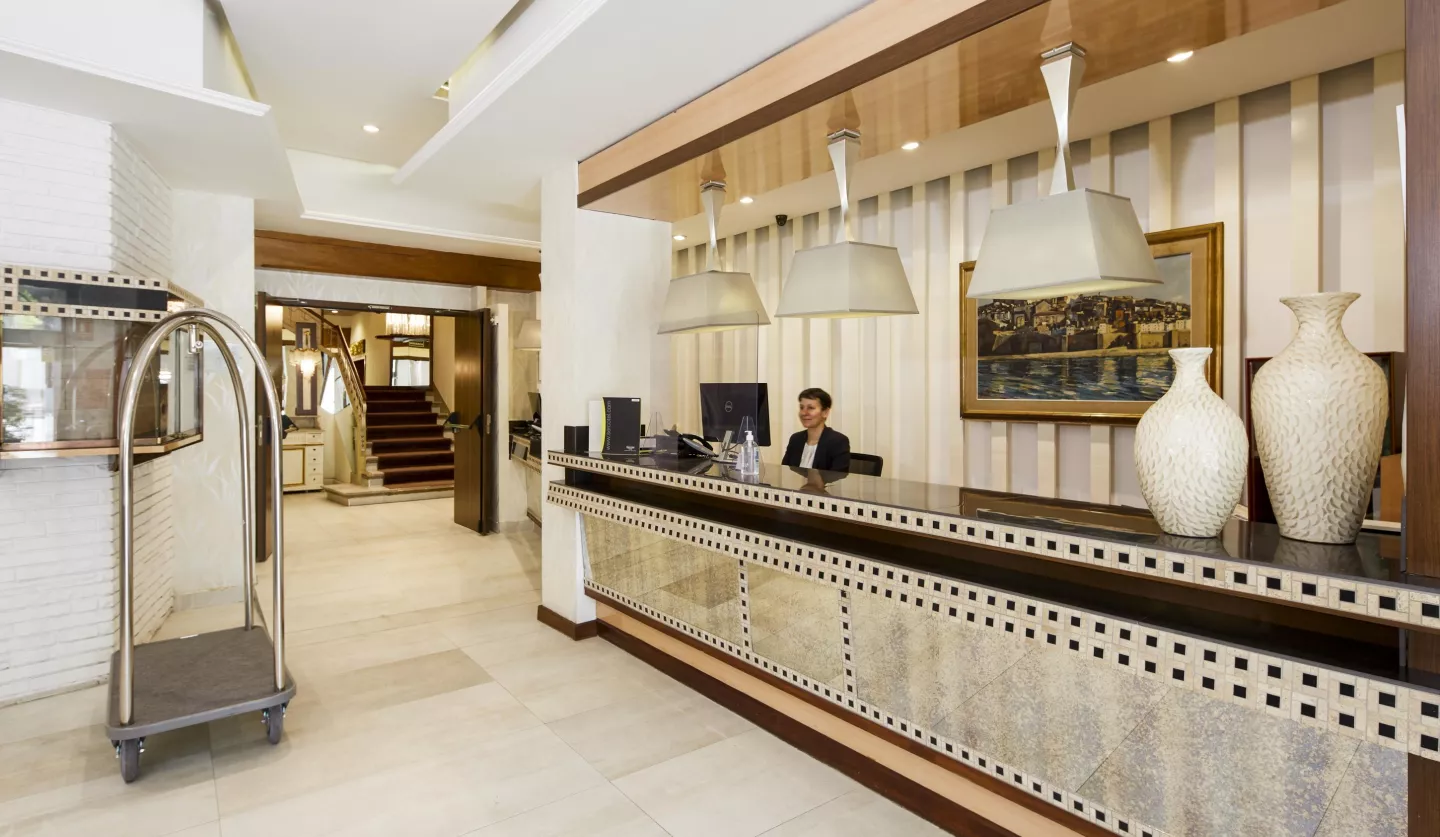 A night in the town of Dalí
If there's one place in Girona that fulfils the criteria of what we often call a "must-visit", it would have to be Figueres. Not only because it's the town of Salvador Dalí, but also because its location is so strategic that you can be on the beaches of the Costa Brava in 30 minutes and in France in an hour.  
This means having everything at hand, and having everything at hand in comfort simply means staying at the Sercotel President, our four-star hotel in the city.  
We're in the centre of Figueres, a five-minute walk from the renowned Dalí Theatre-Museum. This excellent location makes us your ideal accommodation in the area.  
We should just tell you that everything's ready for your arrival. We've booked a parking space for you at our private facilities. We don't want your car to sleep outdoors. We've also prepared for a visit by the whole family. Your pet included. Because the Hotel President has been pet-friendly since before being pet-friendly became fashionable. 
We've done a final check of your room to ensure that everything's perfect. It is. It's spacious, eclectically decorated and soundproofed and we've provided you with a pillow menu in case you want to have a softer pillow. However, we know you'll head straight for the hydromassage bath. Switch off.  
We don't know what your travel plans will be. Tell us about them when you get here. We'll provide you with the hotel's Wi-Fi password so that you can access all the tips on Google. But don't be fooled, no matter how much the search engine knows, it will never have as much first-hand information as what we can provide you with at reception. Insider tips are guaranteed at the Sercotel President. 
What we also guarantee is a great start to the morning. Here we believe in the saying "breakfast like a king" and we put it into practice with a buffet that lacks nothing; with our coffee, tea, toast, cold meats, pastries and fruit we serve you the day on a platter.
Find your room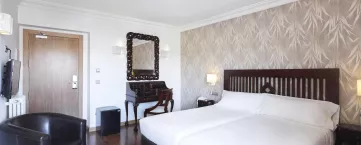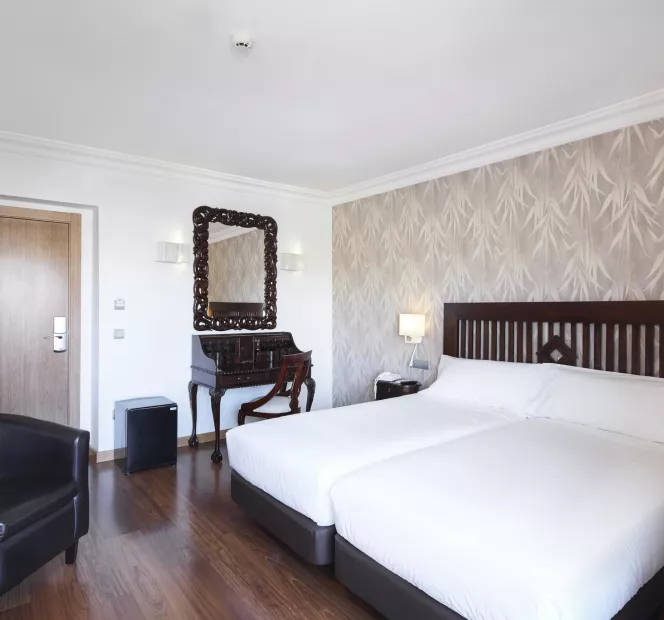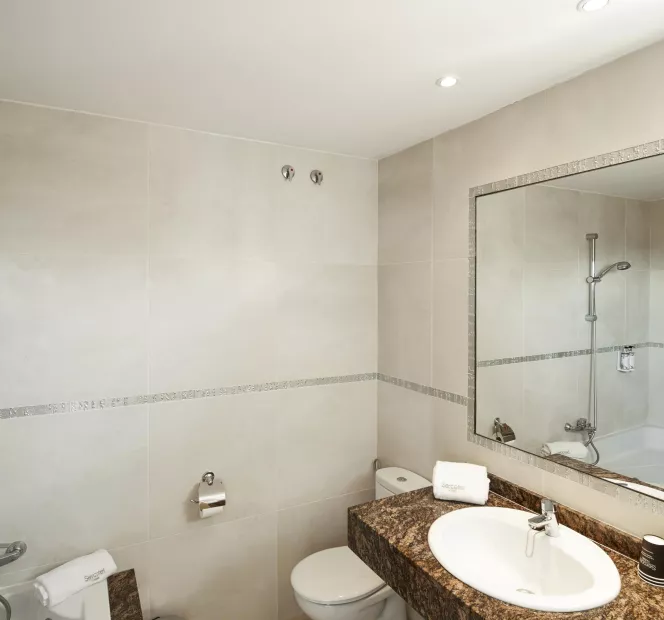 Classic
Everything is designed for your rest in the Classic rooms of the Sercotel President Hotel. The room is spacious and bright and noise won't be a problem, because they're soundproofed.  

Complies with Local/State/Federal fire laws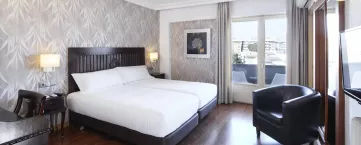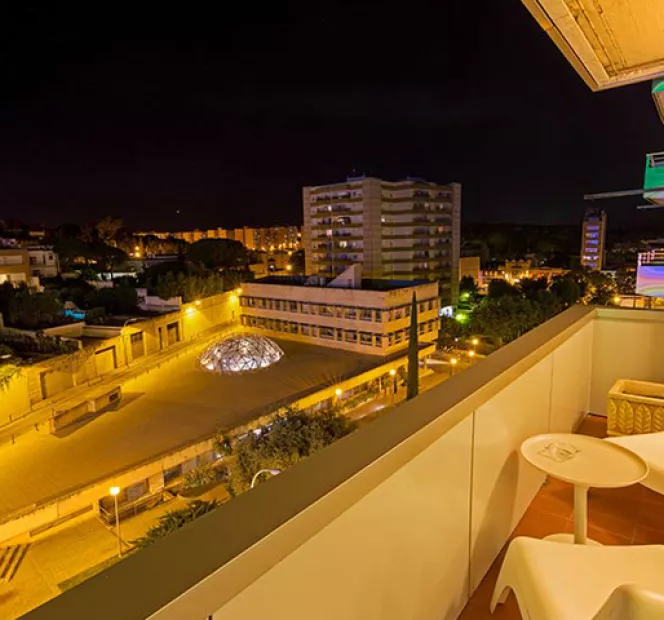 Classic con Balcón
Our Classic Balcony rooms are large and cosy  and with a private terrace with views of the sunrise. Rest and fresh air to say goodbye and start the day.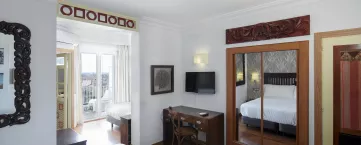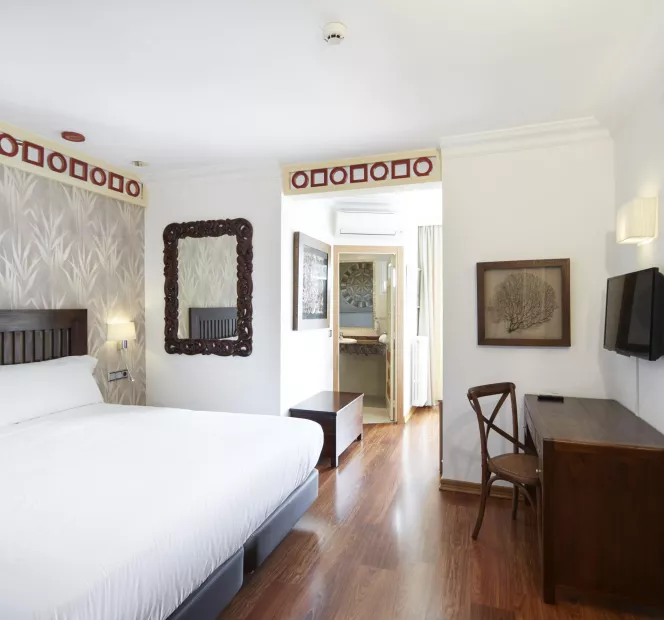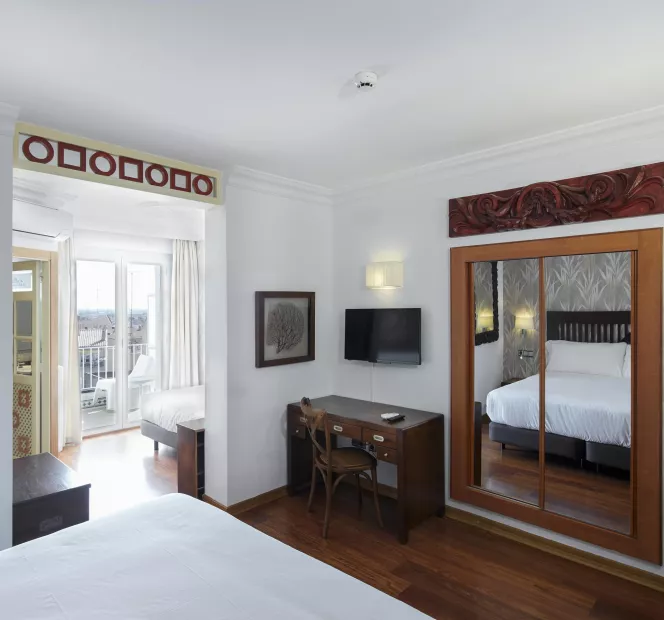 Familiar
For family trips on which what counts is spending time together, we recommend the Family rooms at the Sercotel President hotel. They're spacious (with several areas), bright and very cosy. You'll feel like you're at home. 

Complies with Local/State/Federal fire laws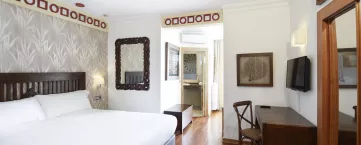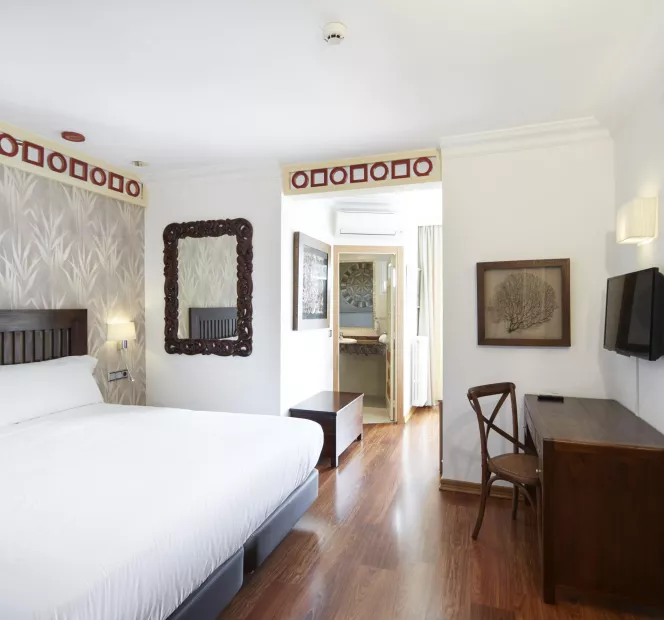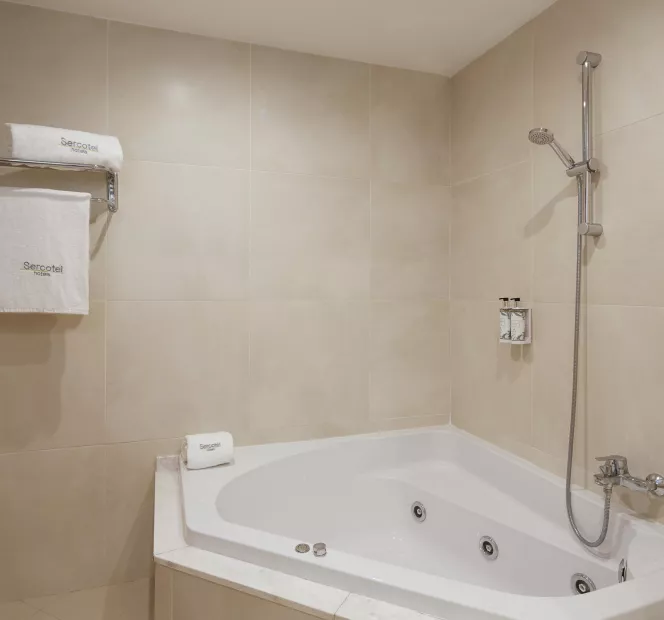 Superior
The Superior rooms at the Sercotel President hotel are ideal for a romantic getaway. They're spacious and very bright and they have a jacuzzi that will be very difficult to get out of. You can therefore call our Room Service at dinnertime.  

Complies with Local/State/Federal fire laws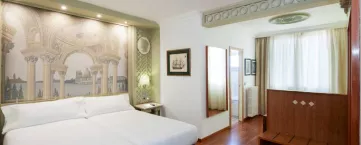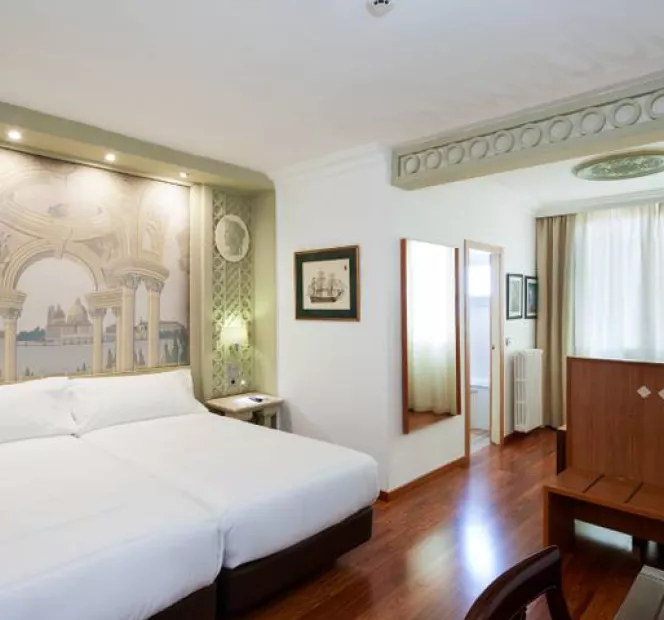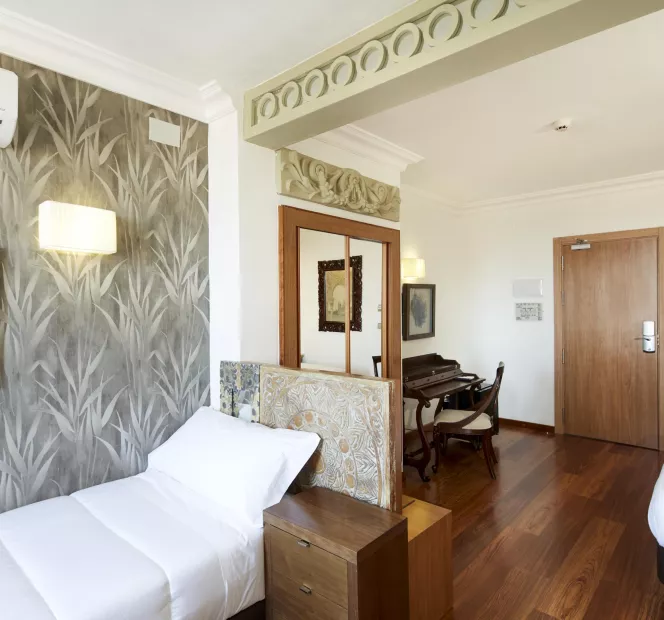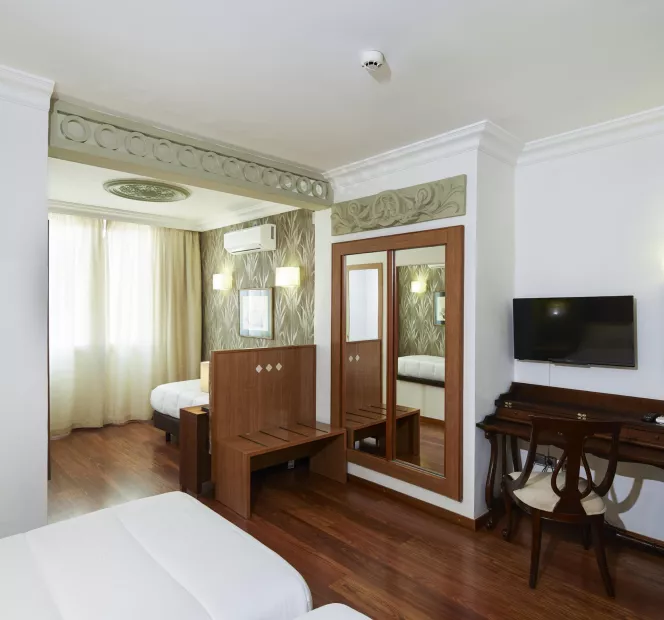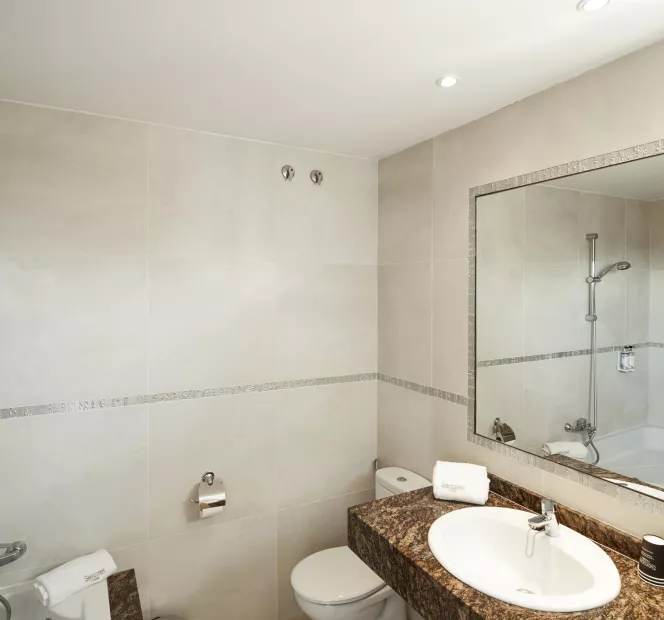 Superior Triple con Balcón
The Superior Triple with Balcony rooms are decorated in a style that could well be the work of Dalí himself. They're also spacious, a terrace from where you can look out on the world. They're ideal for families and groups of friends.  

Complies with Local/State/Federal fire laws
Show more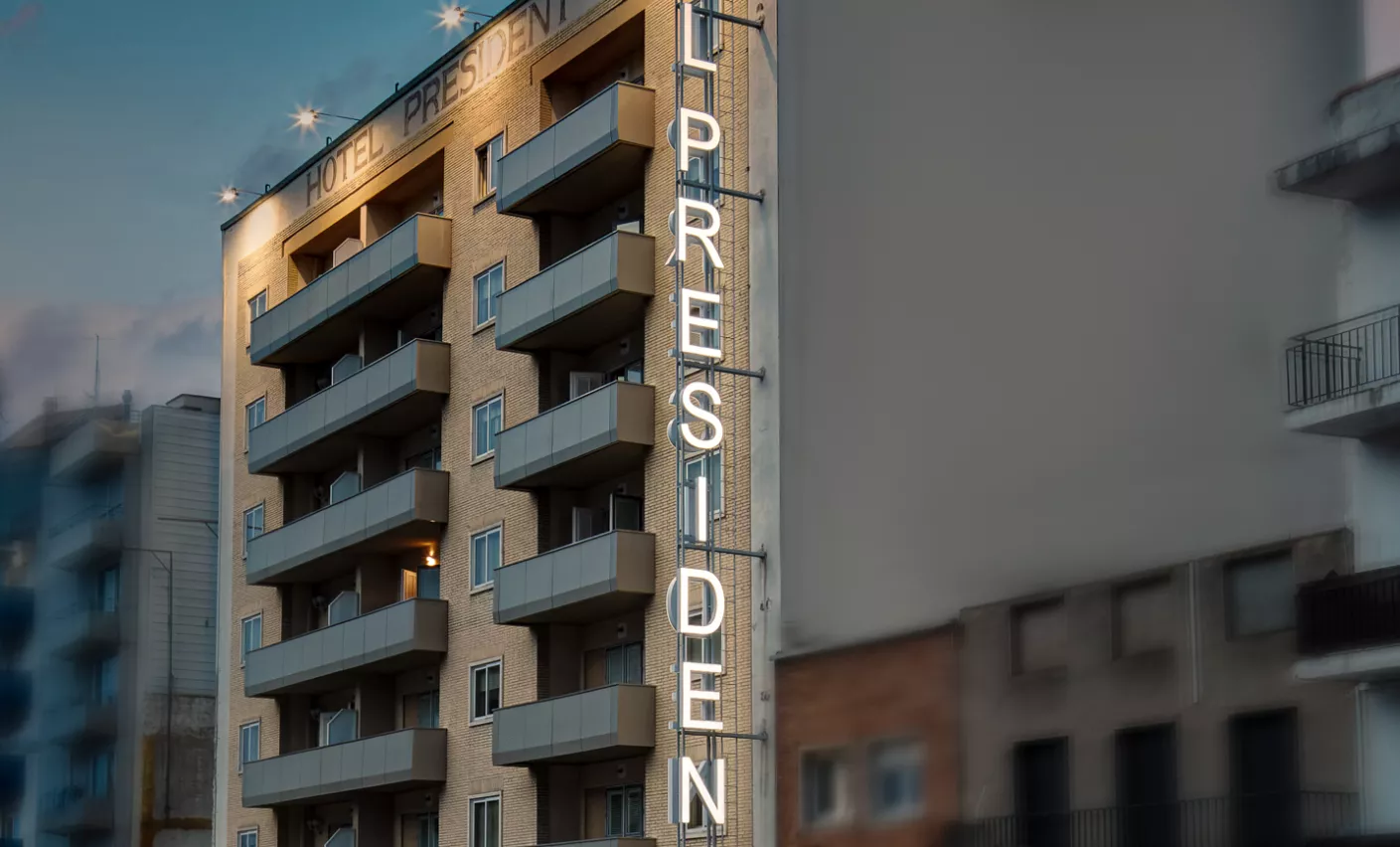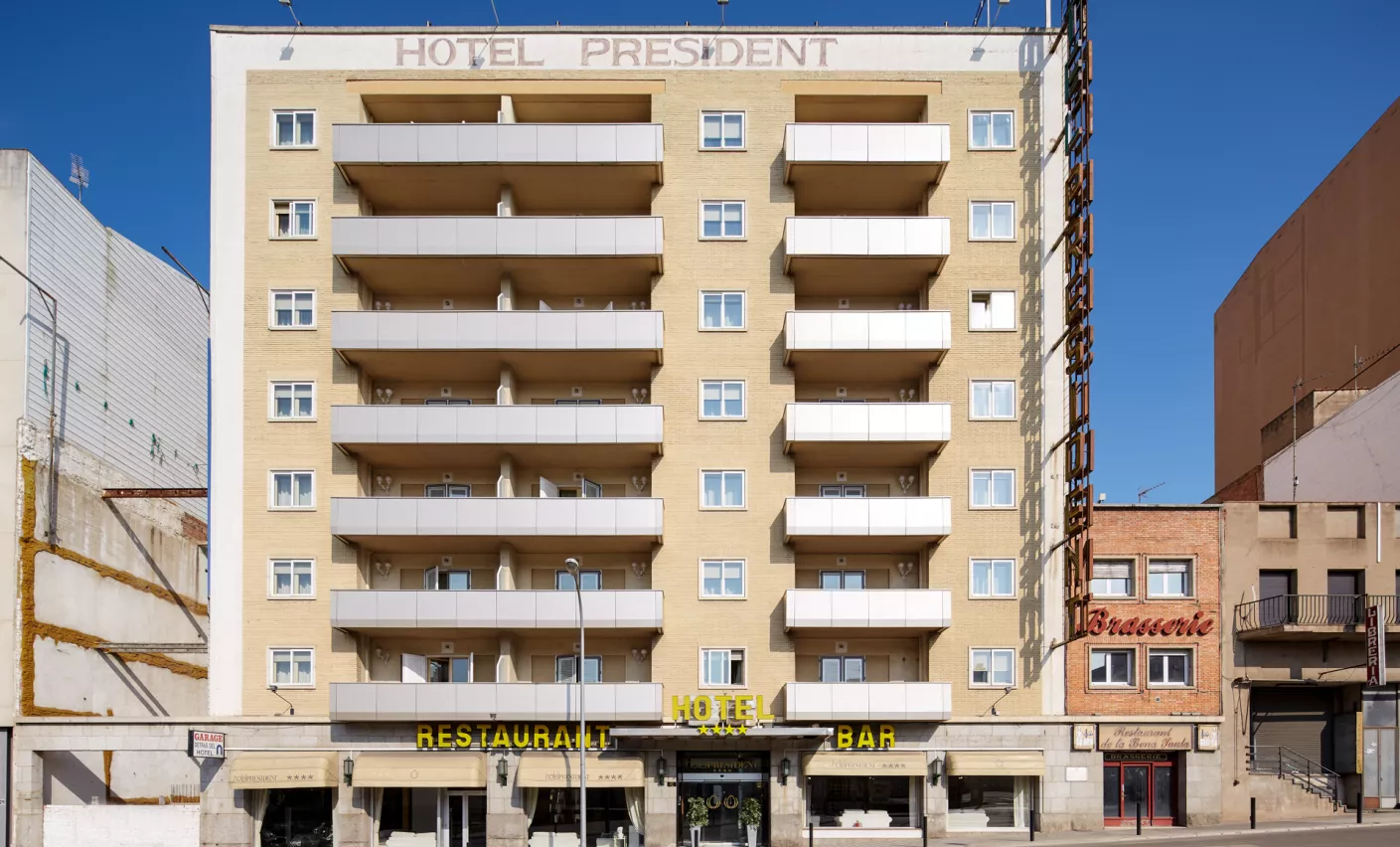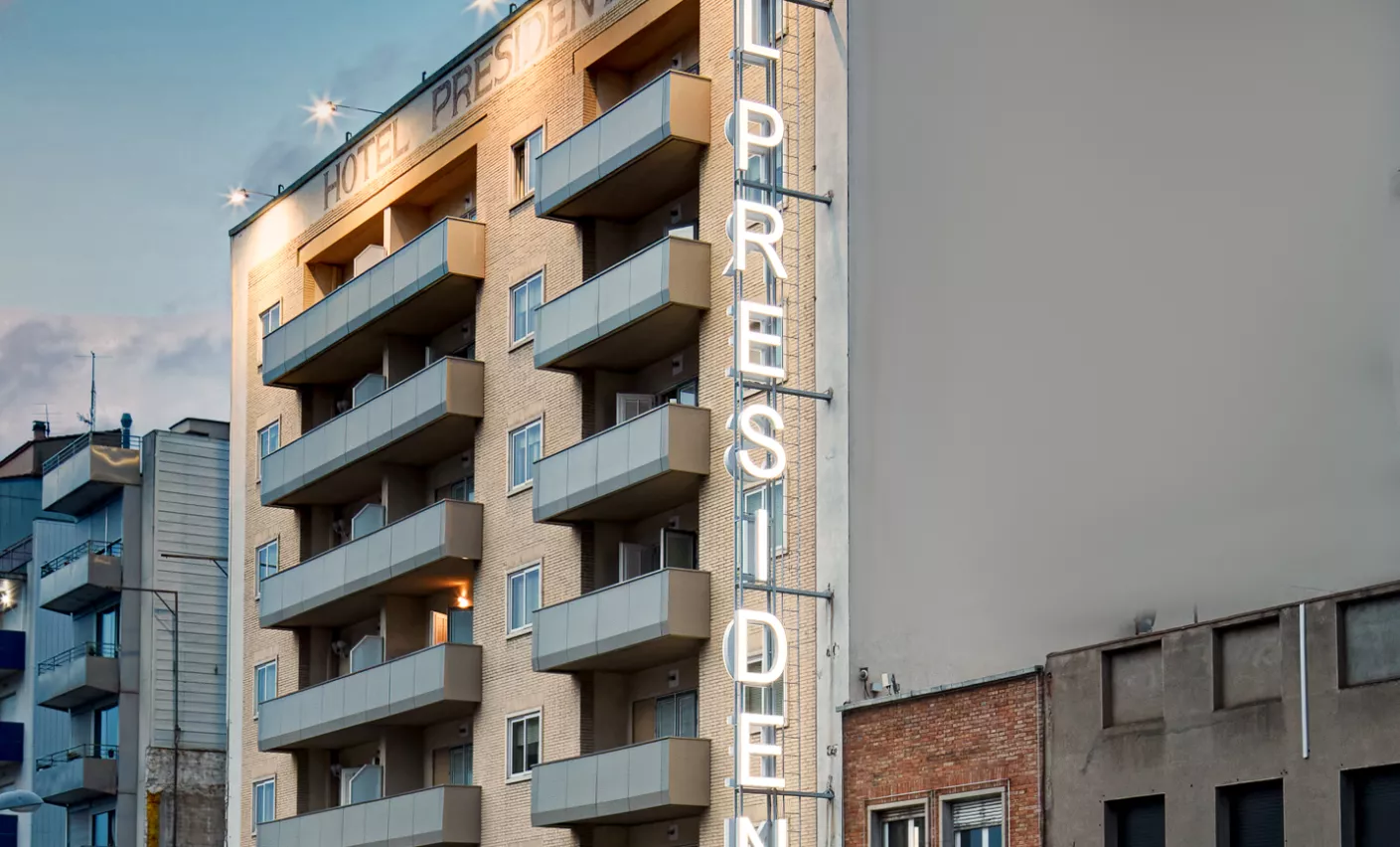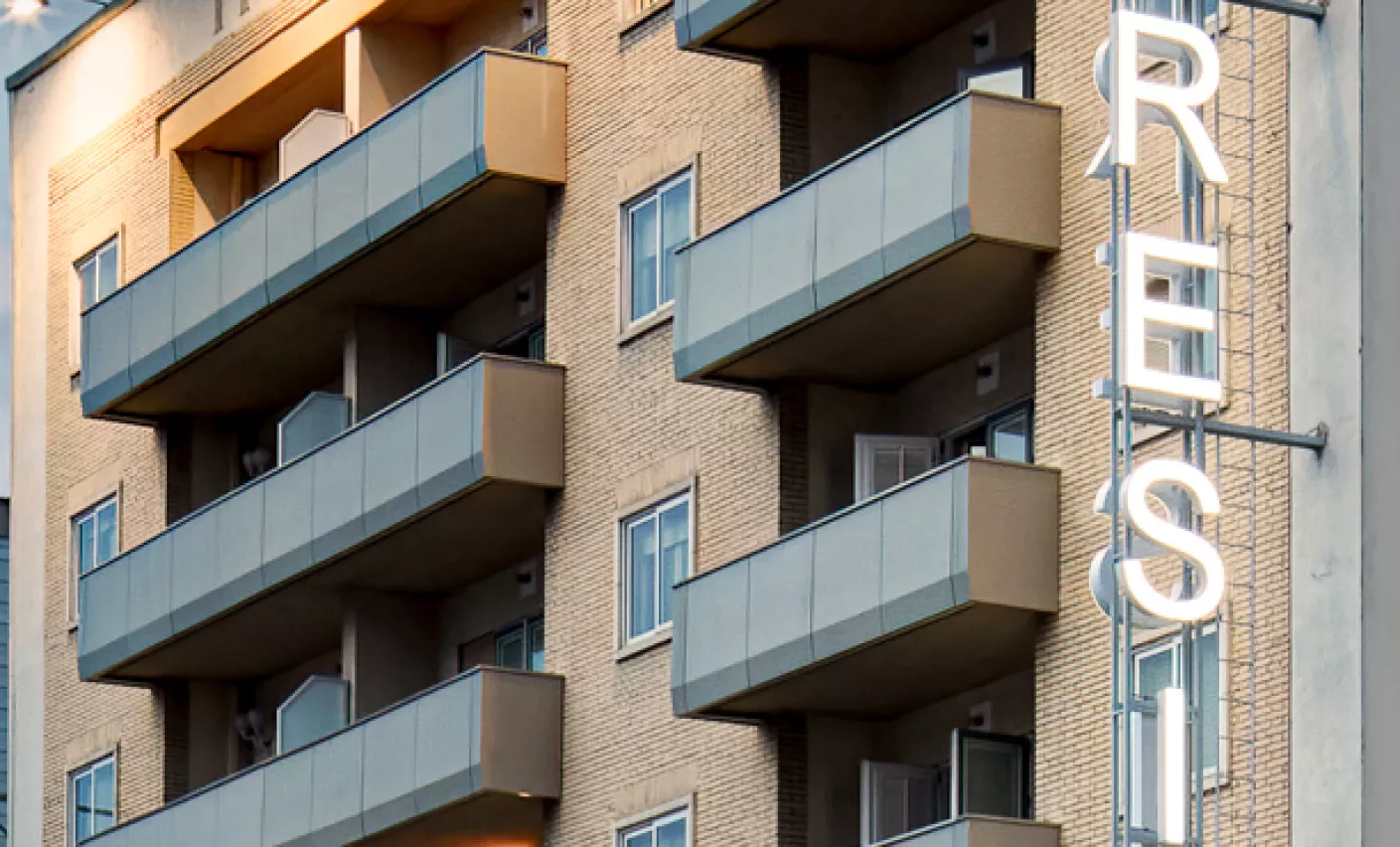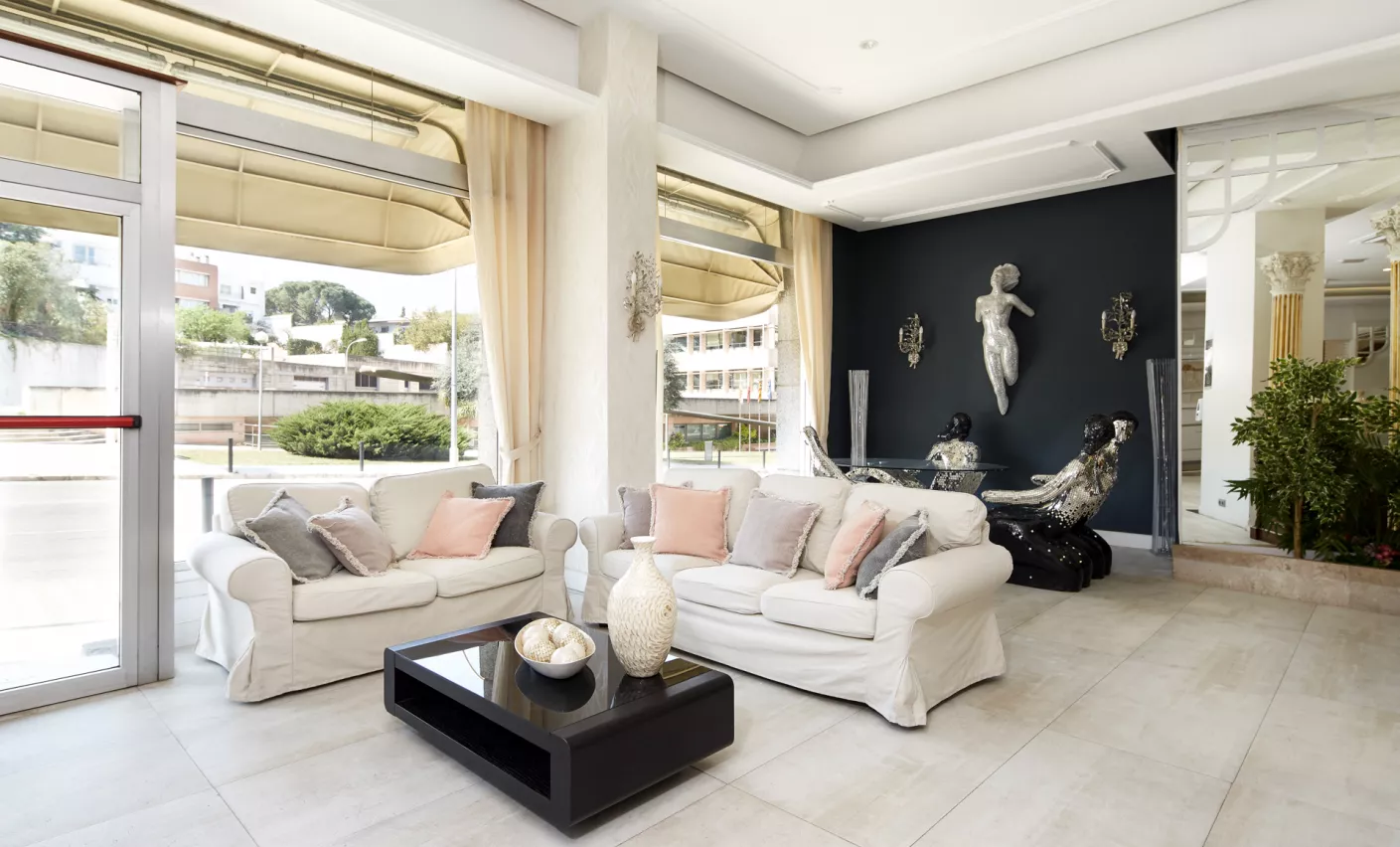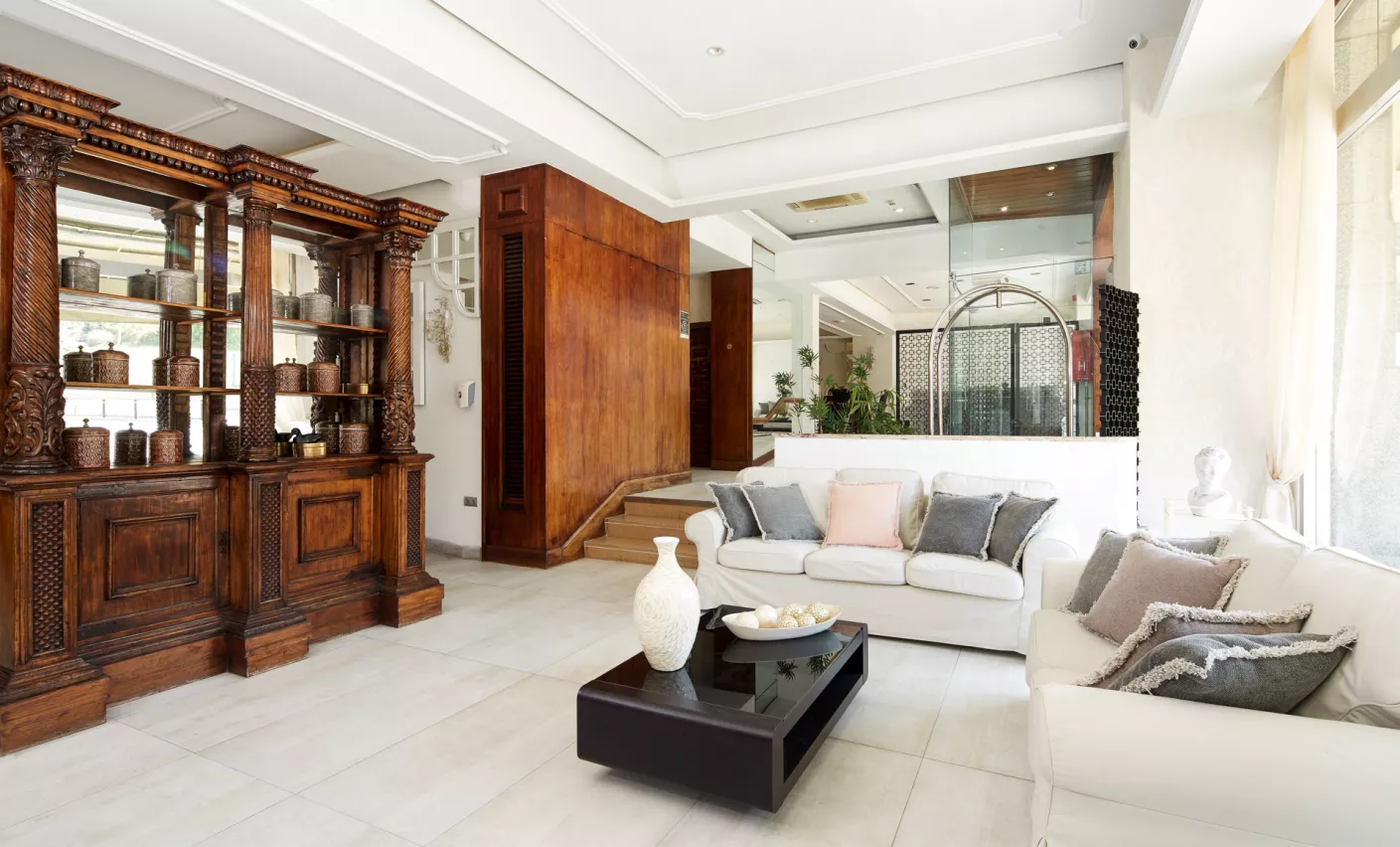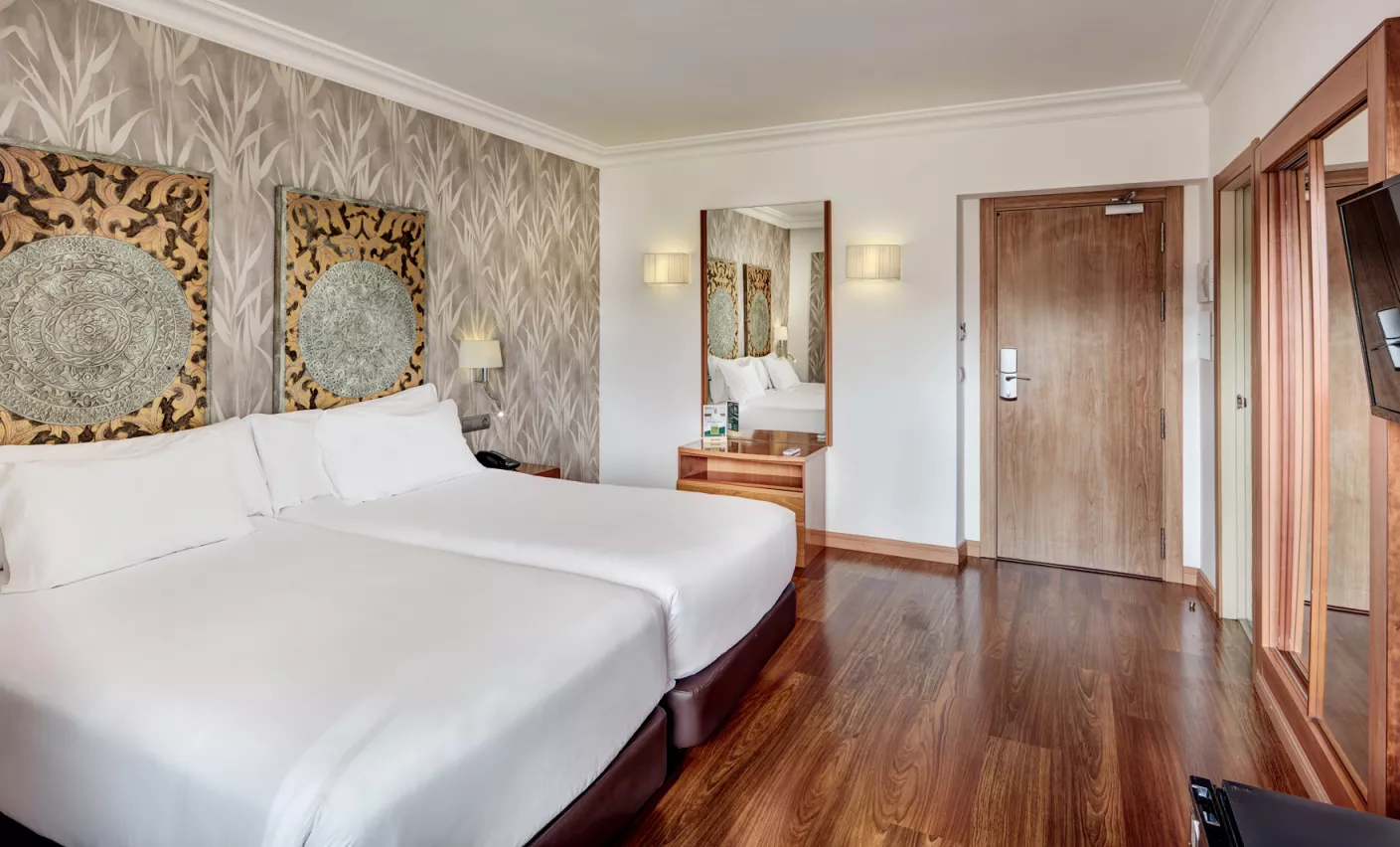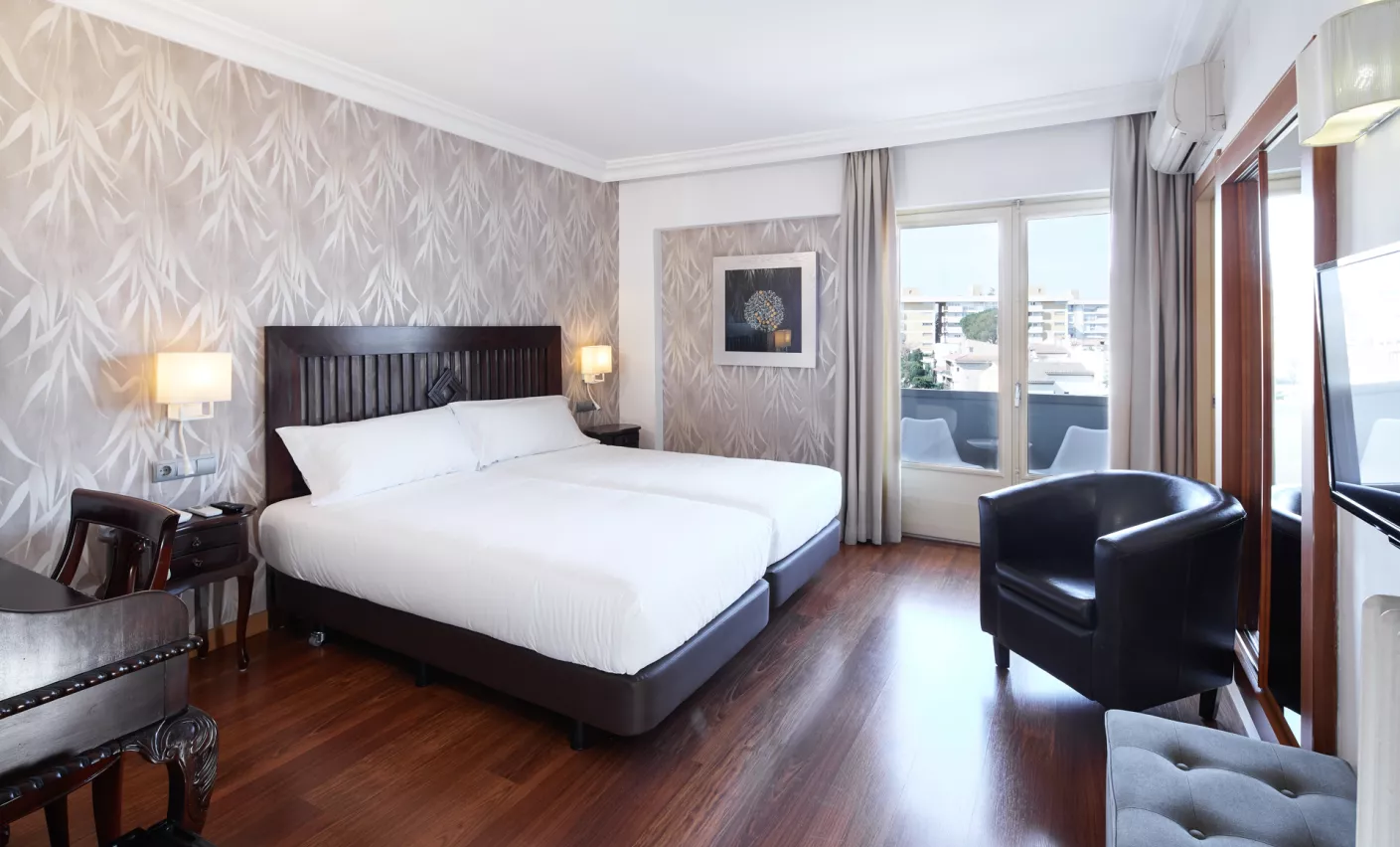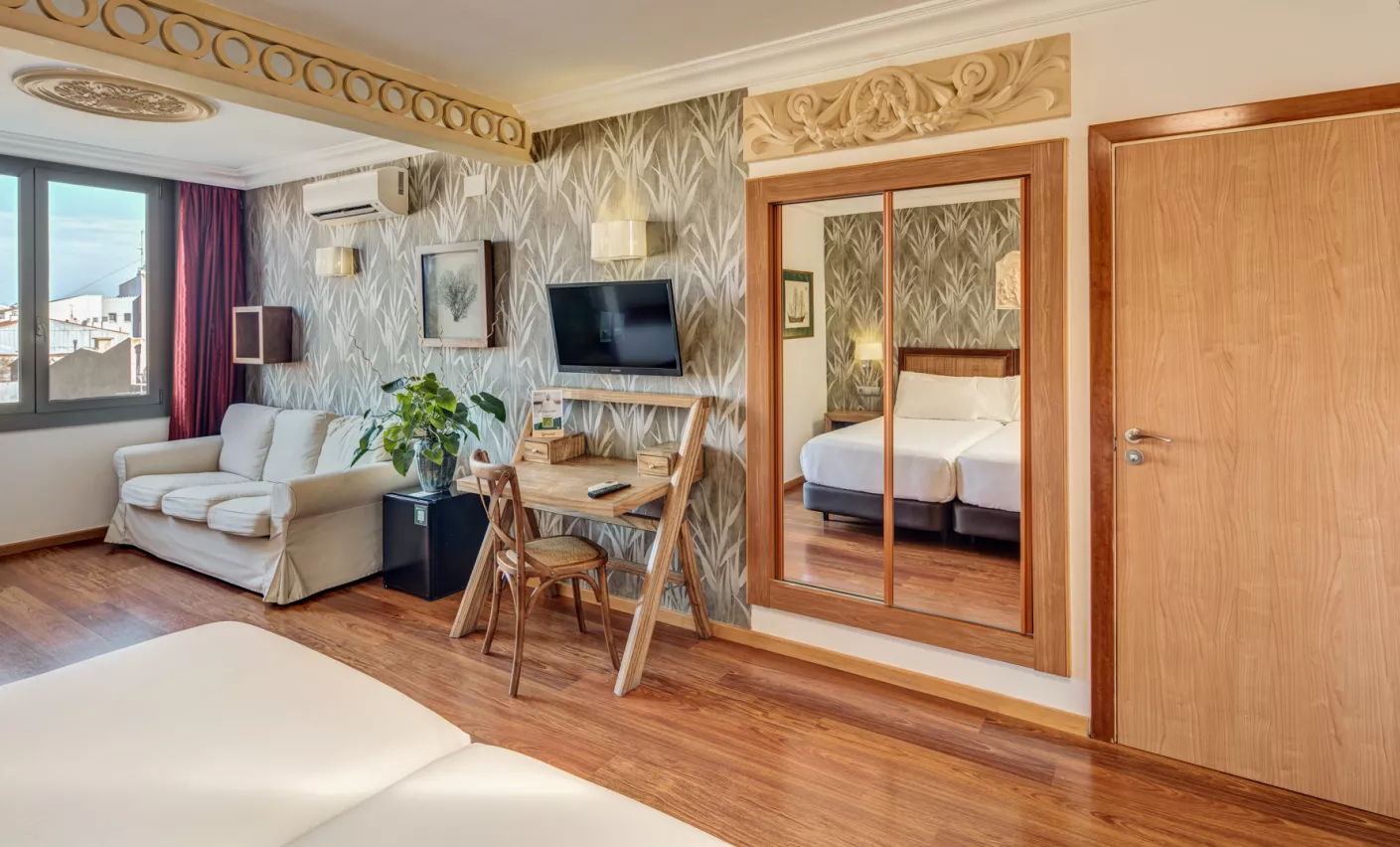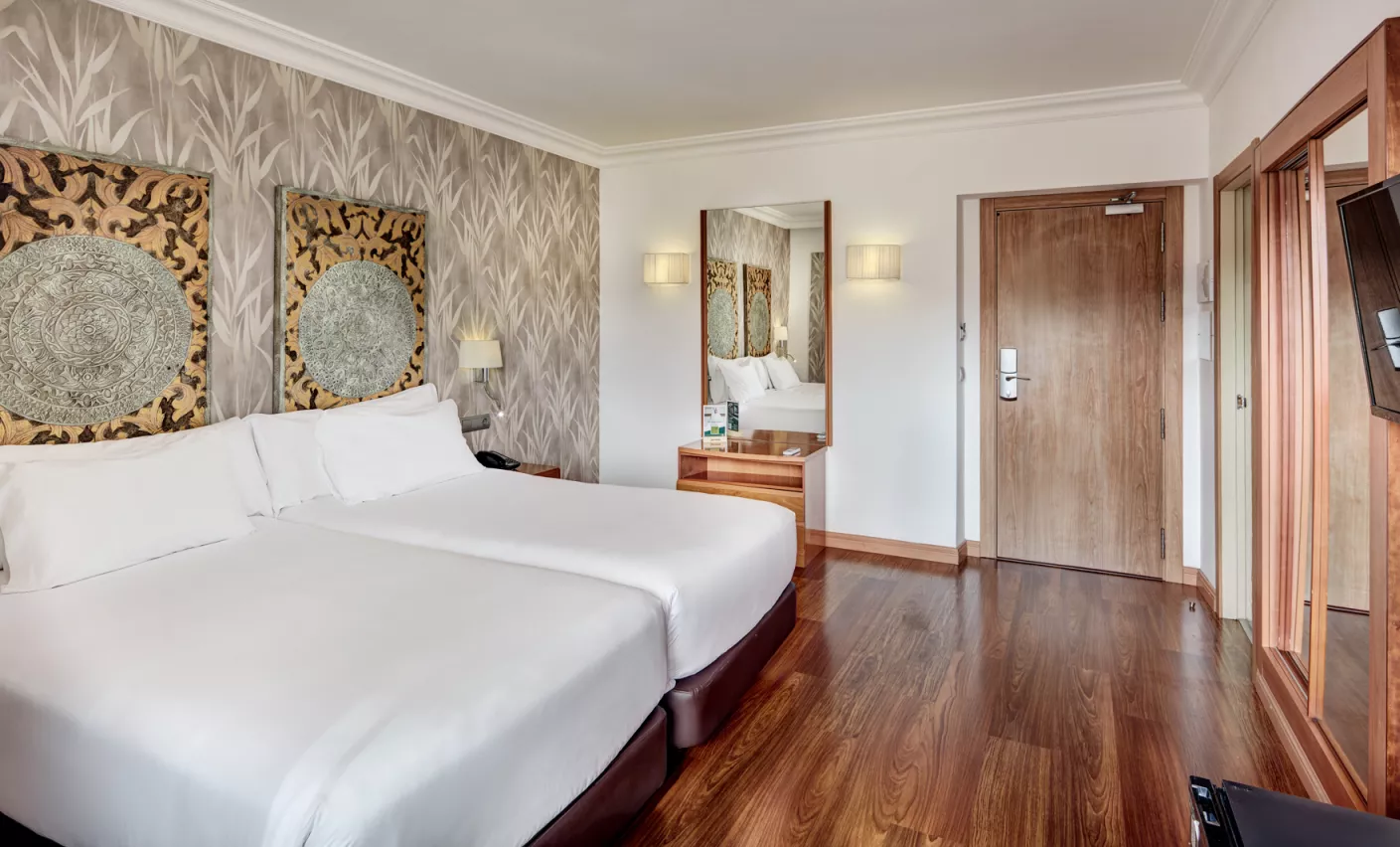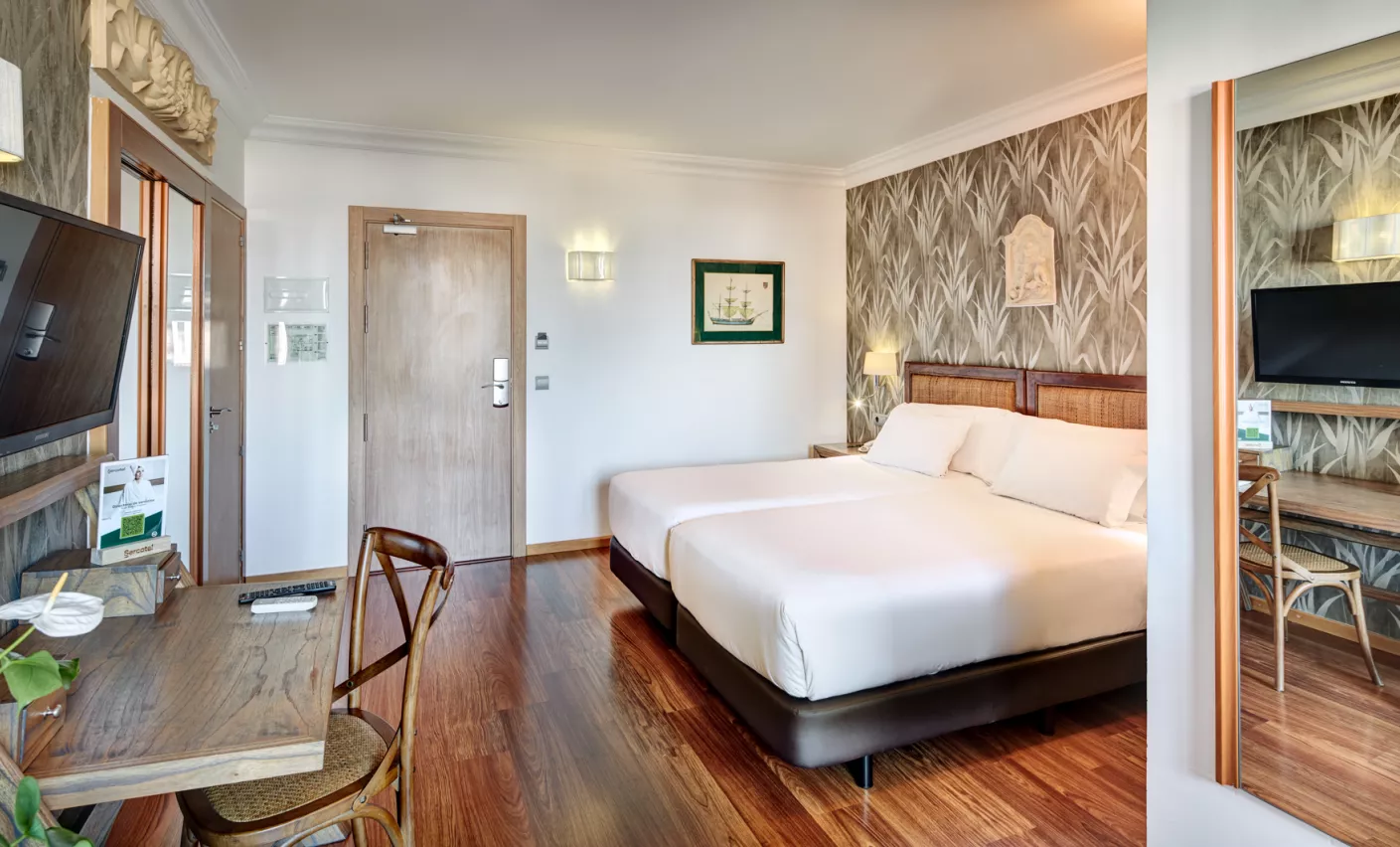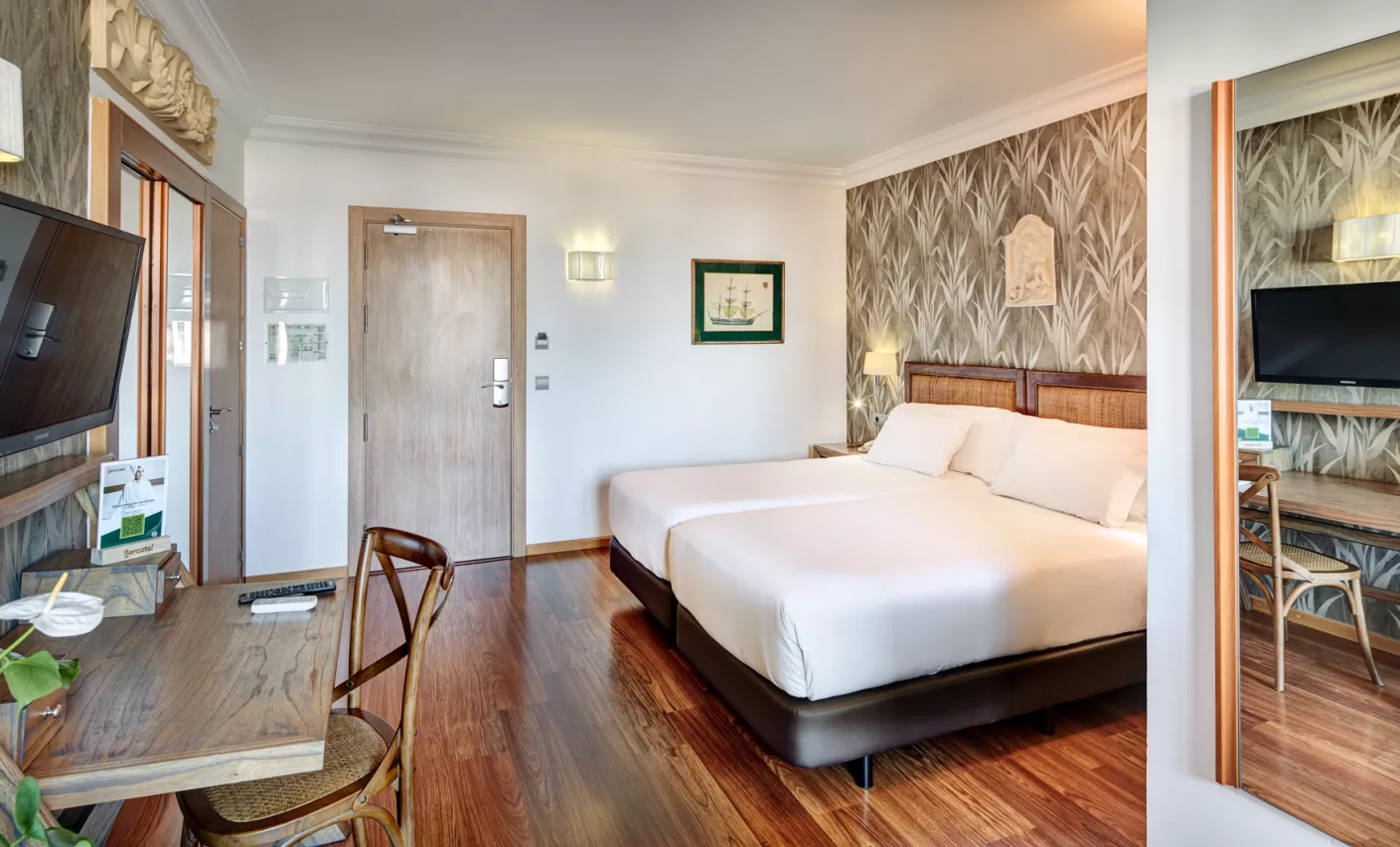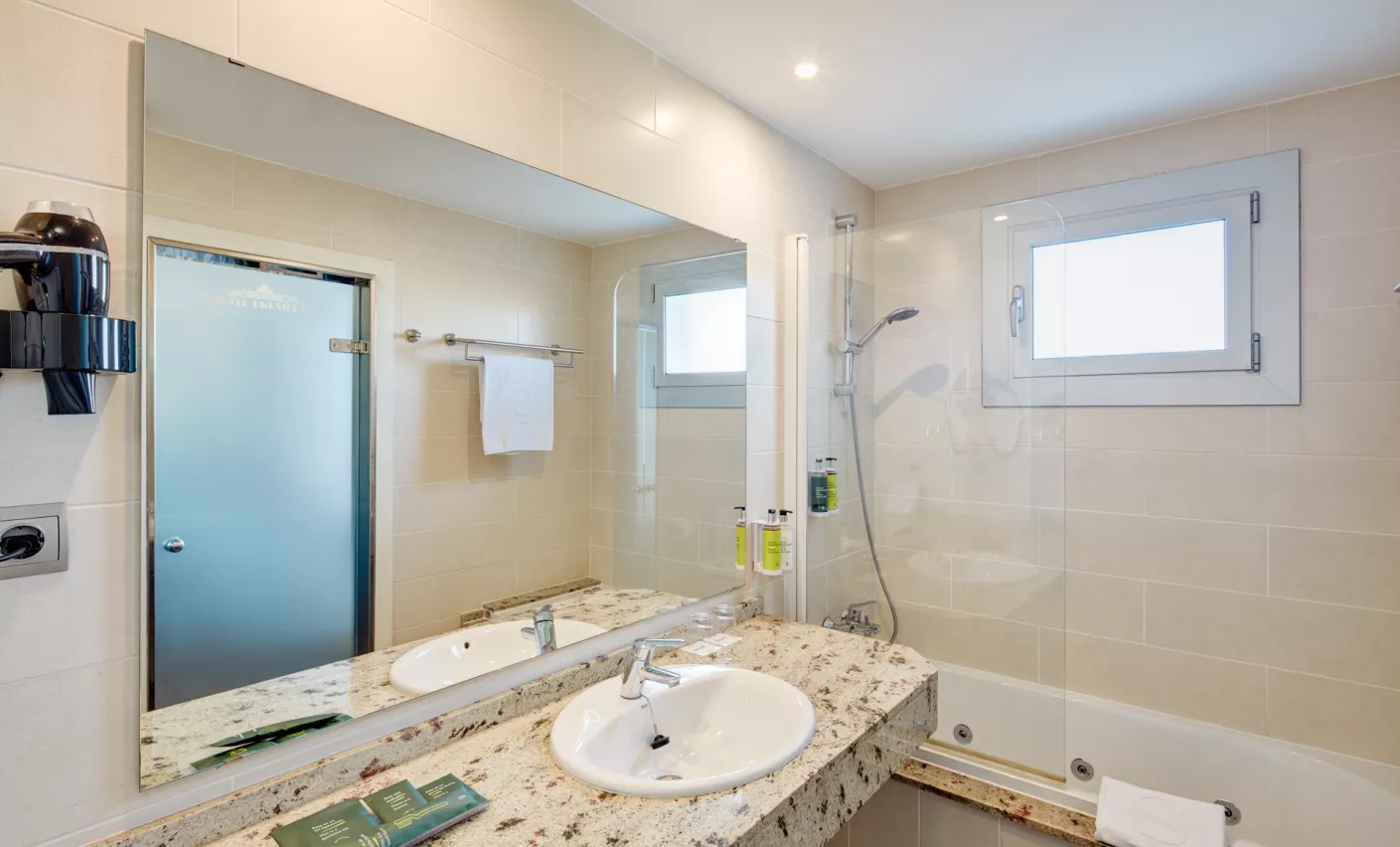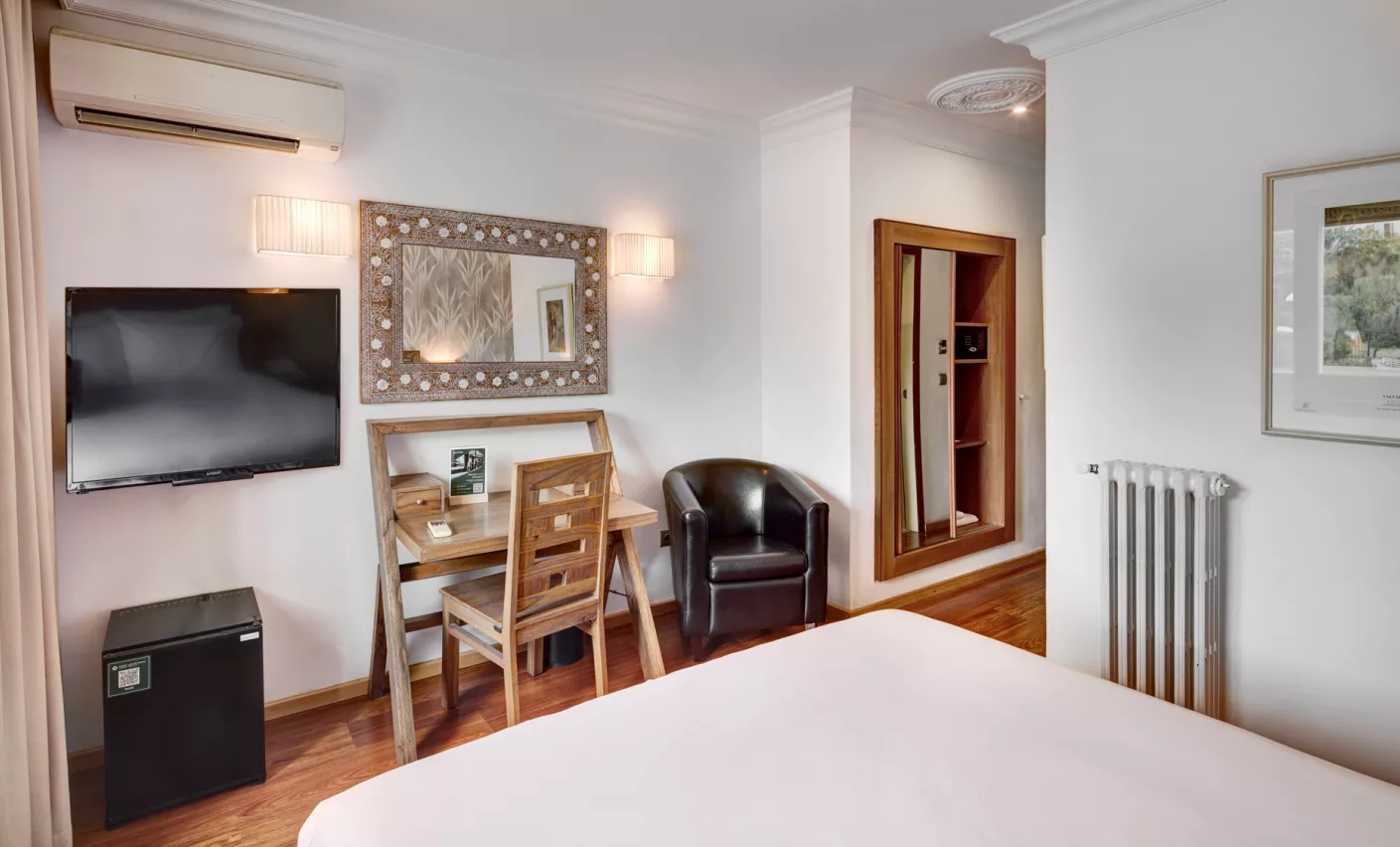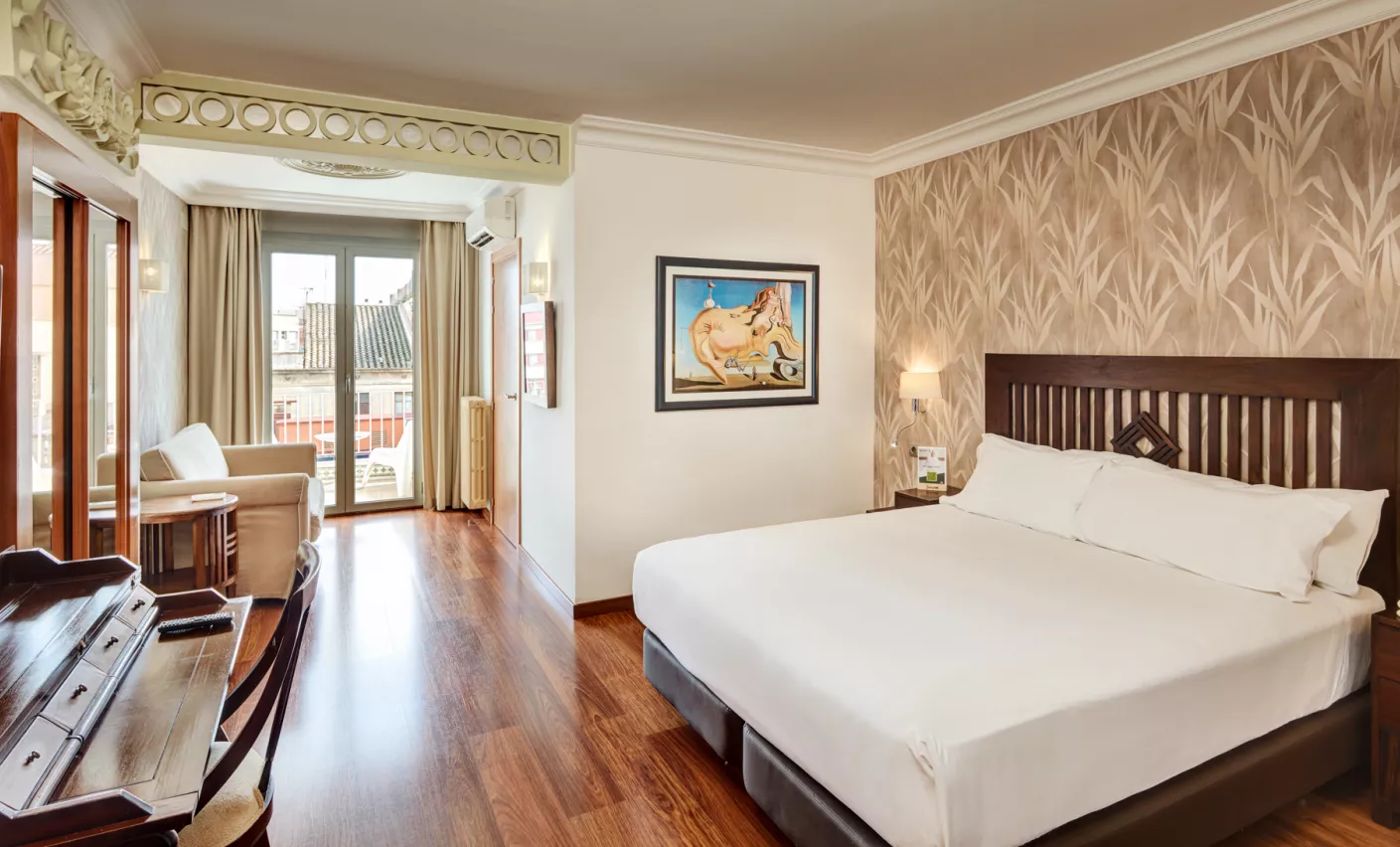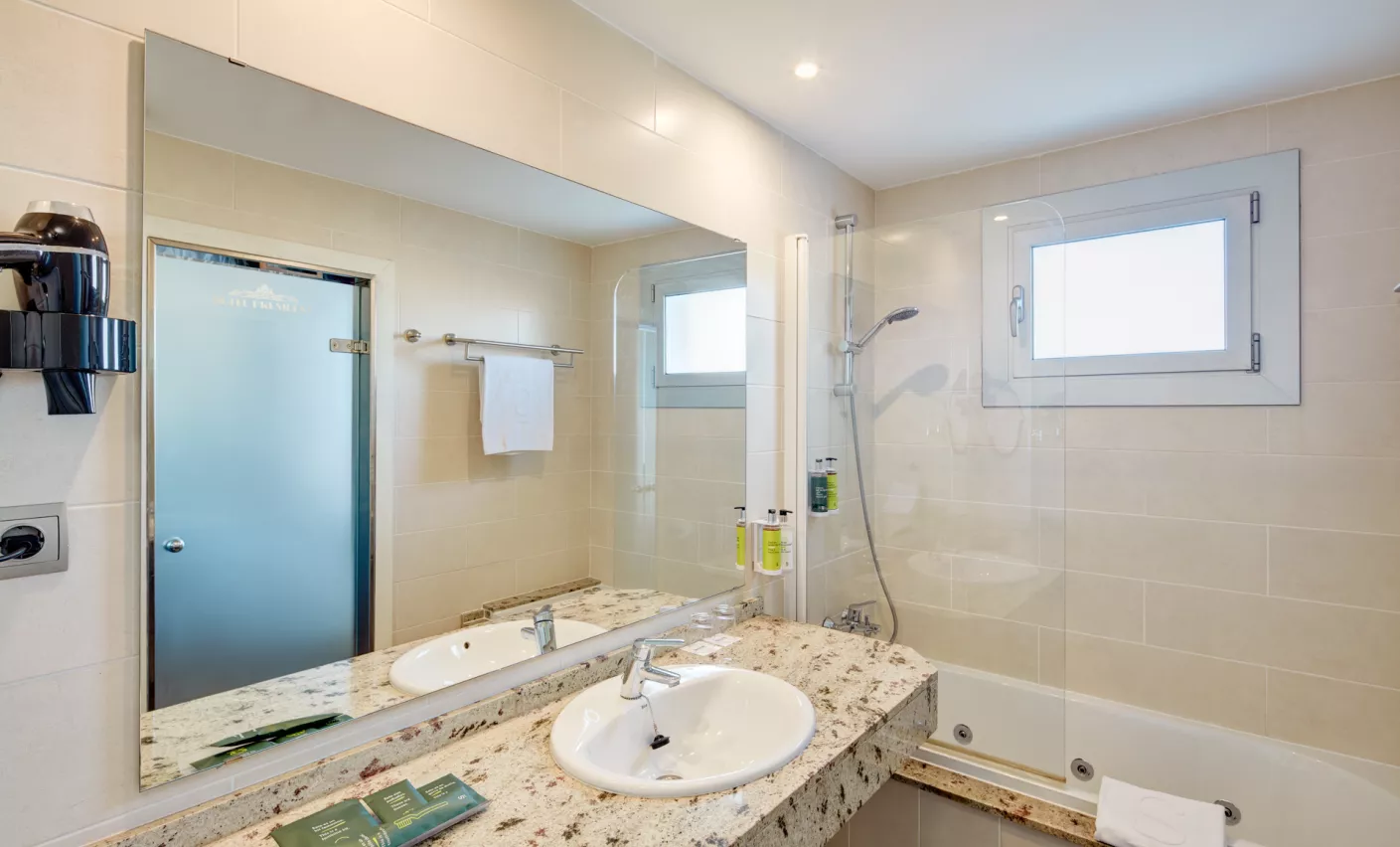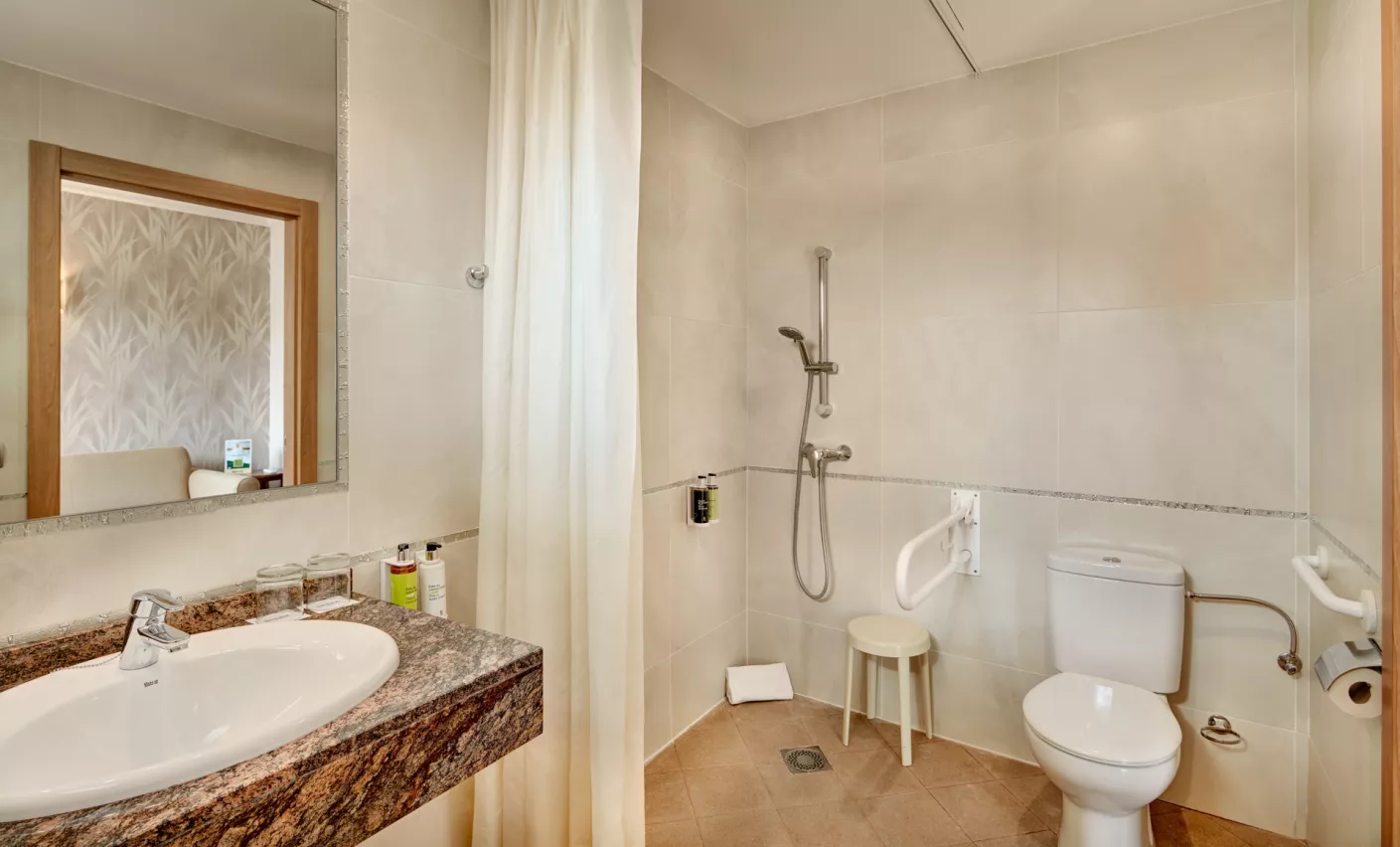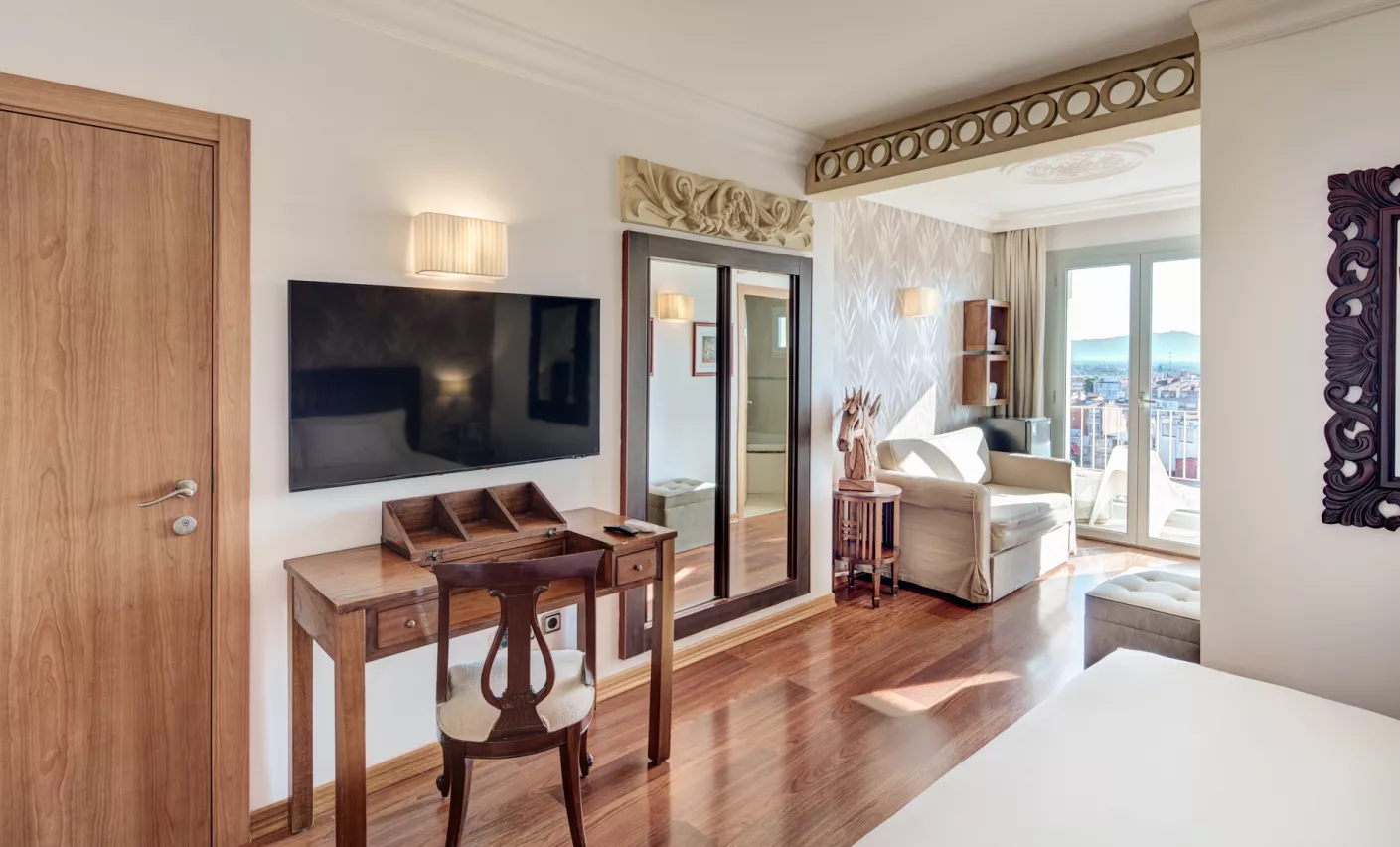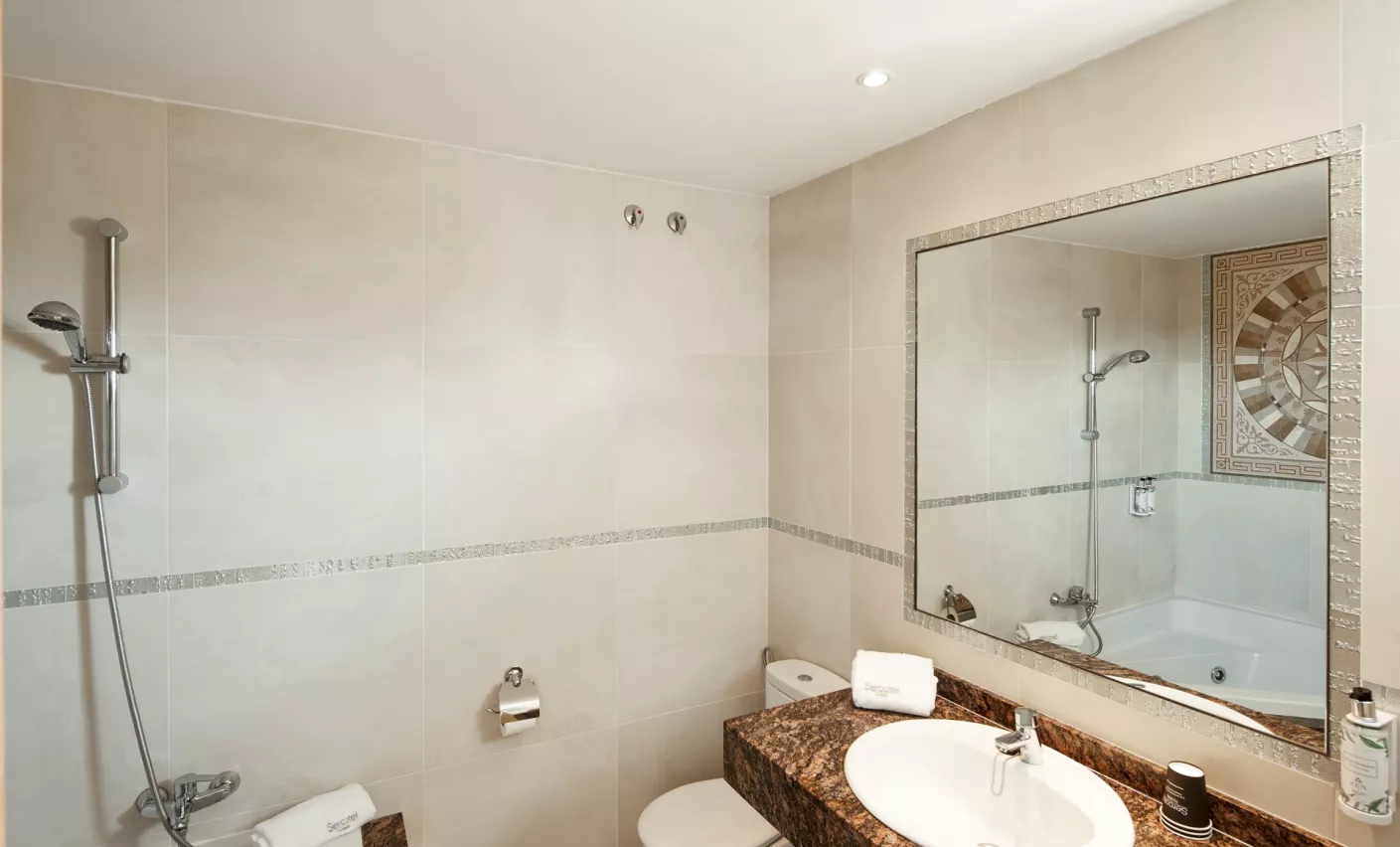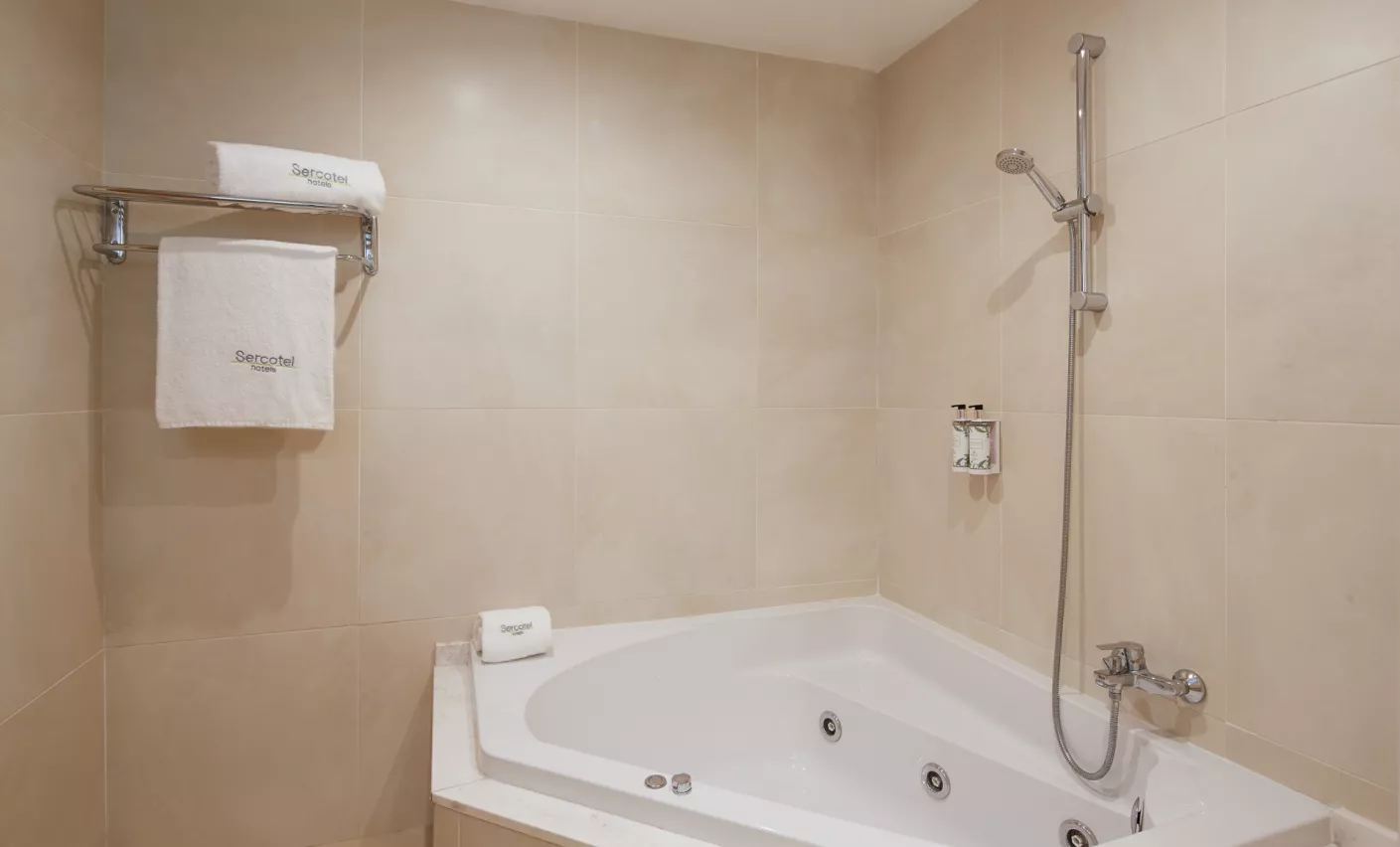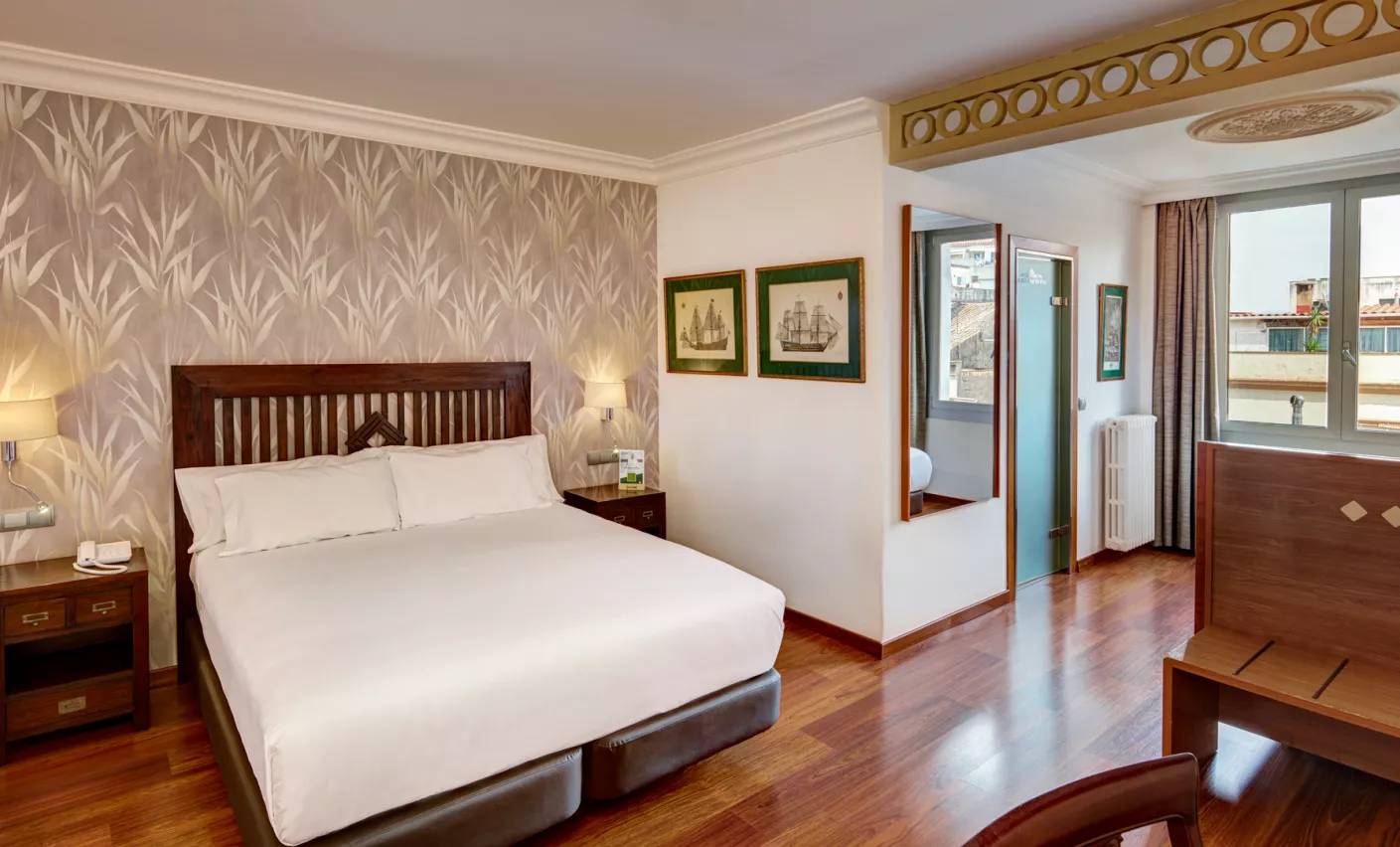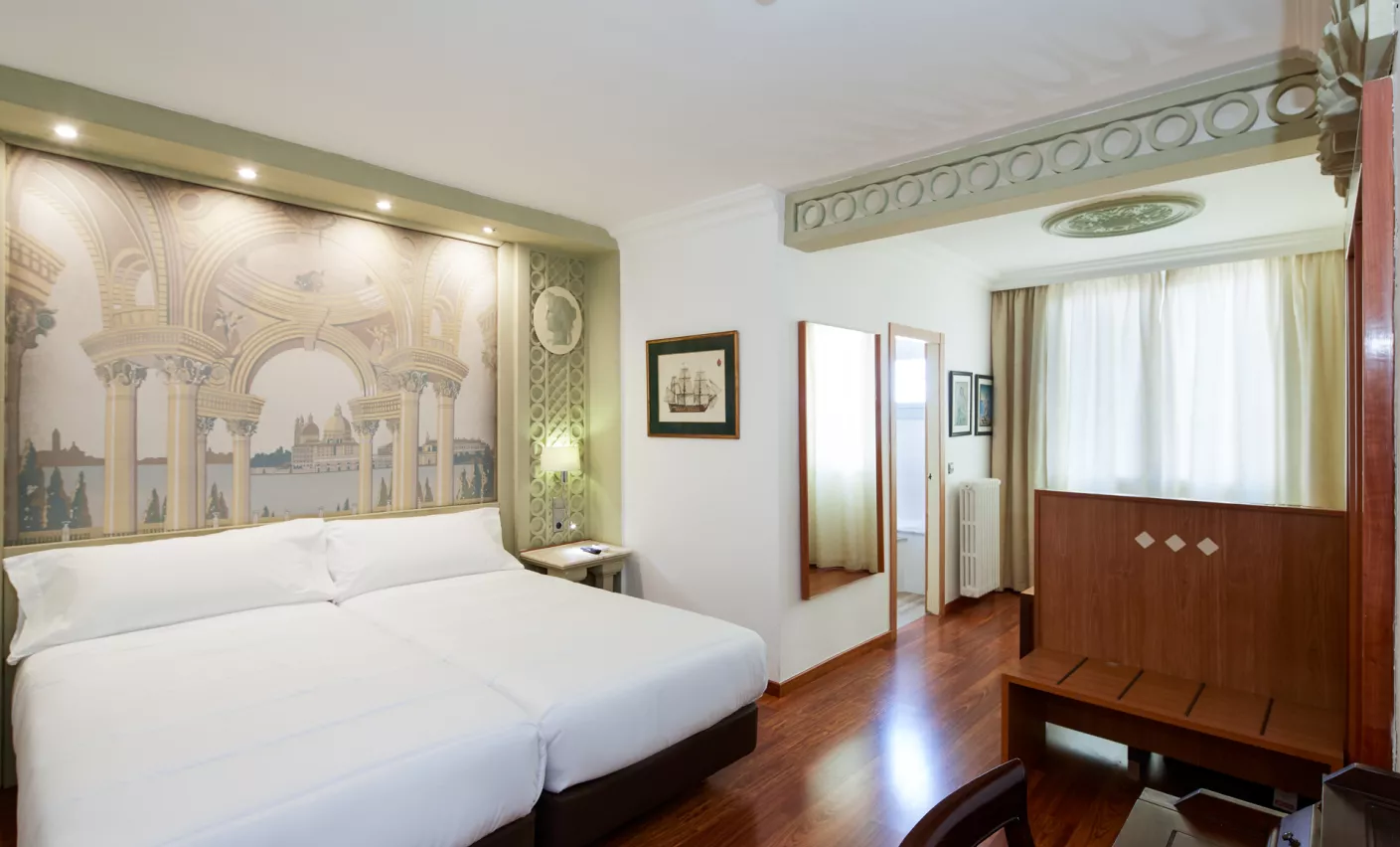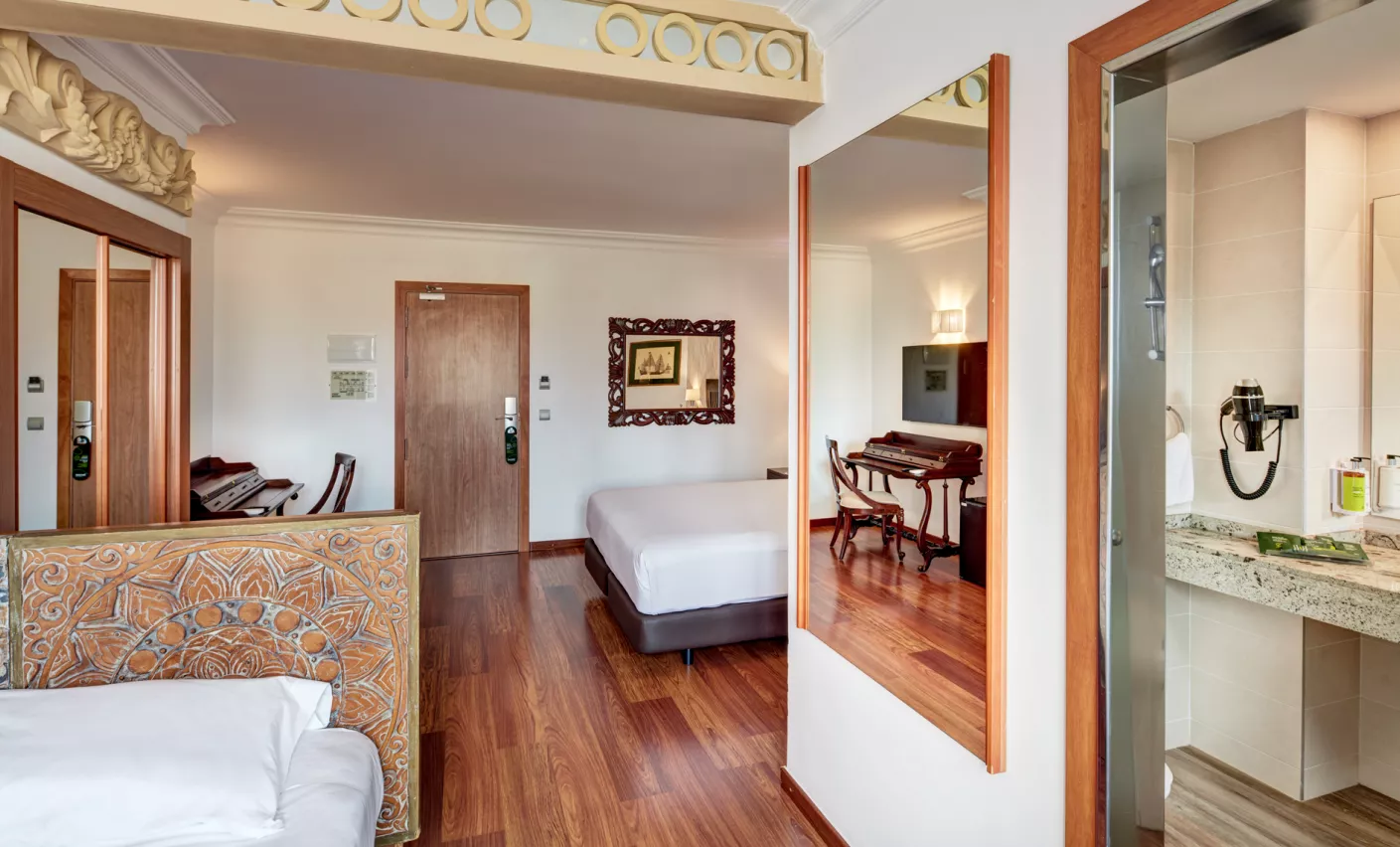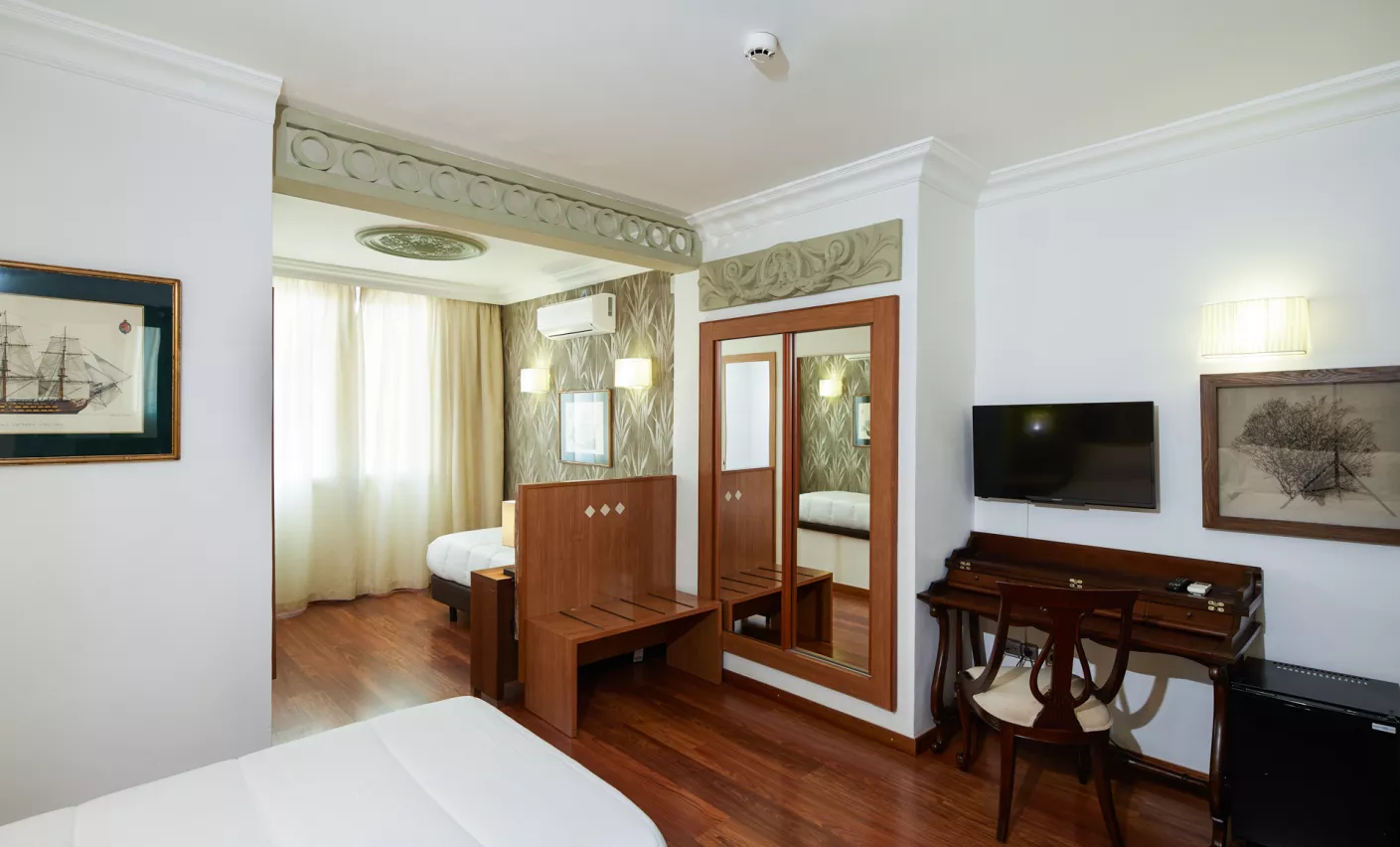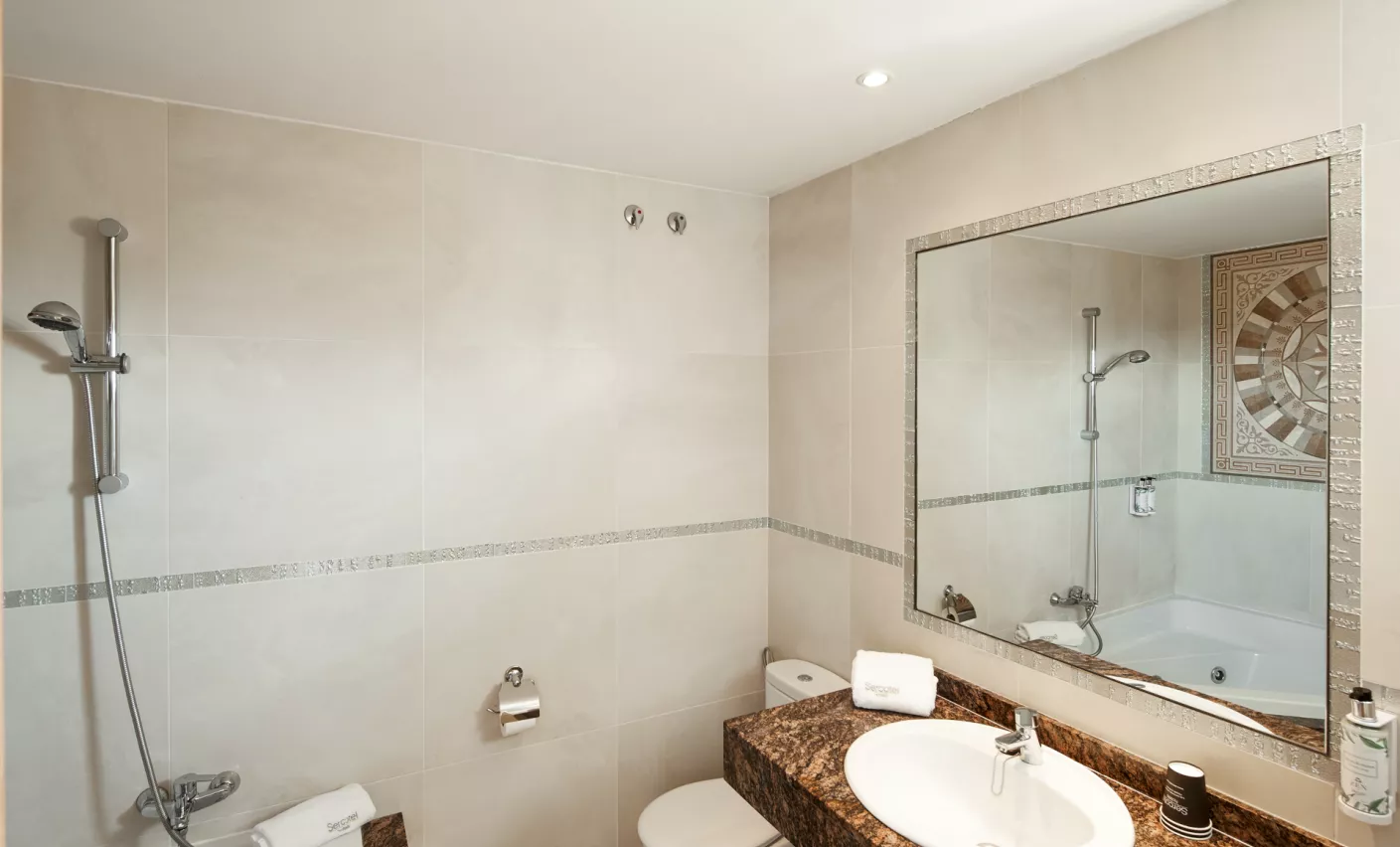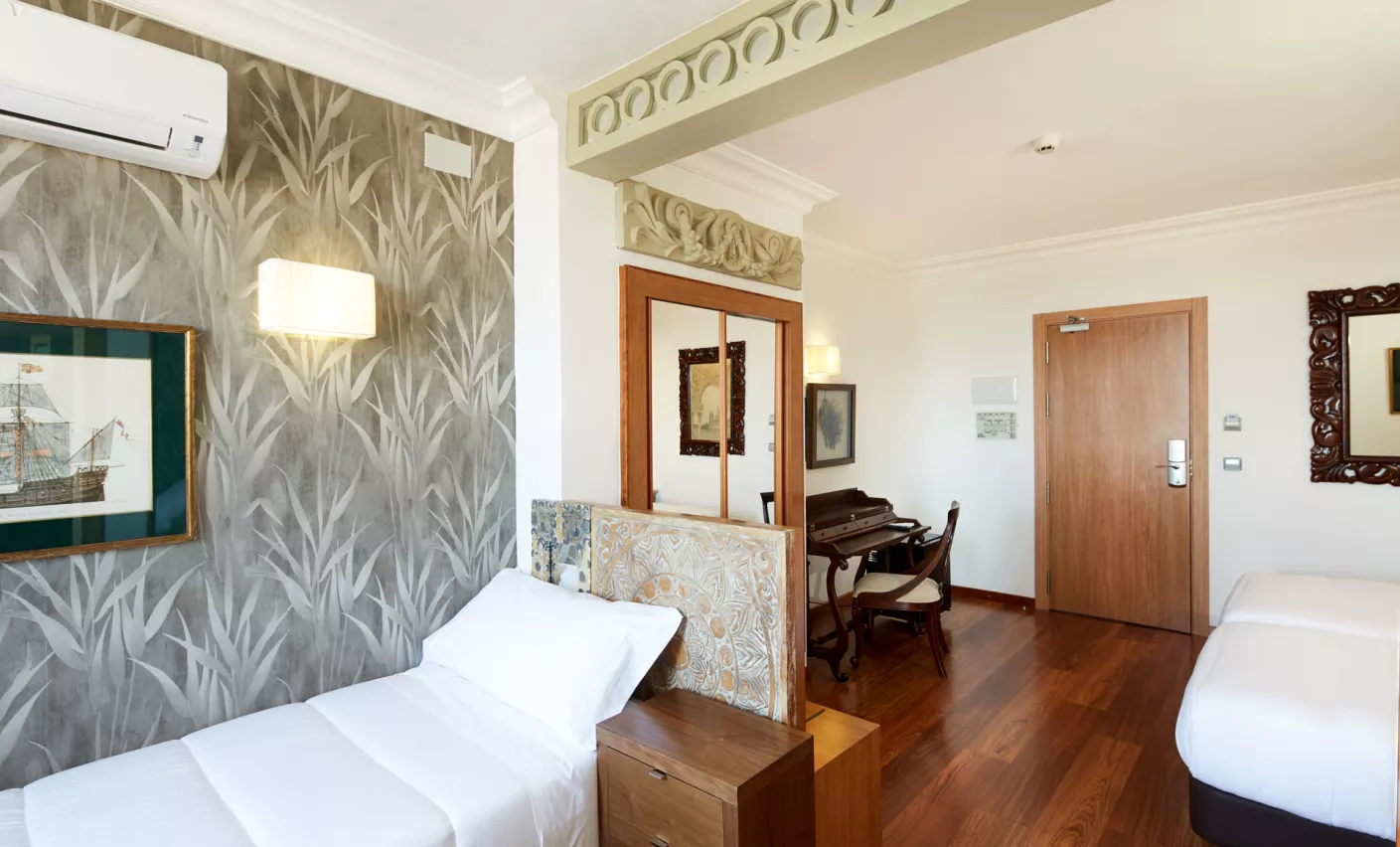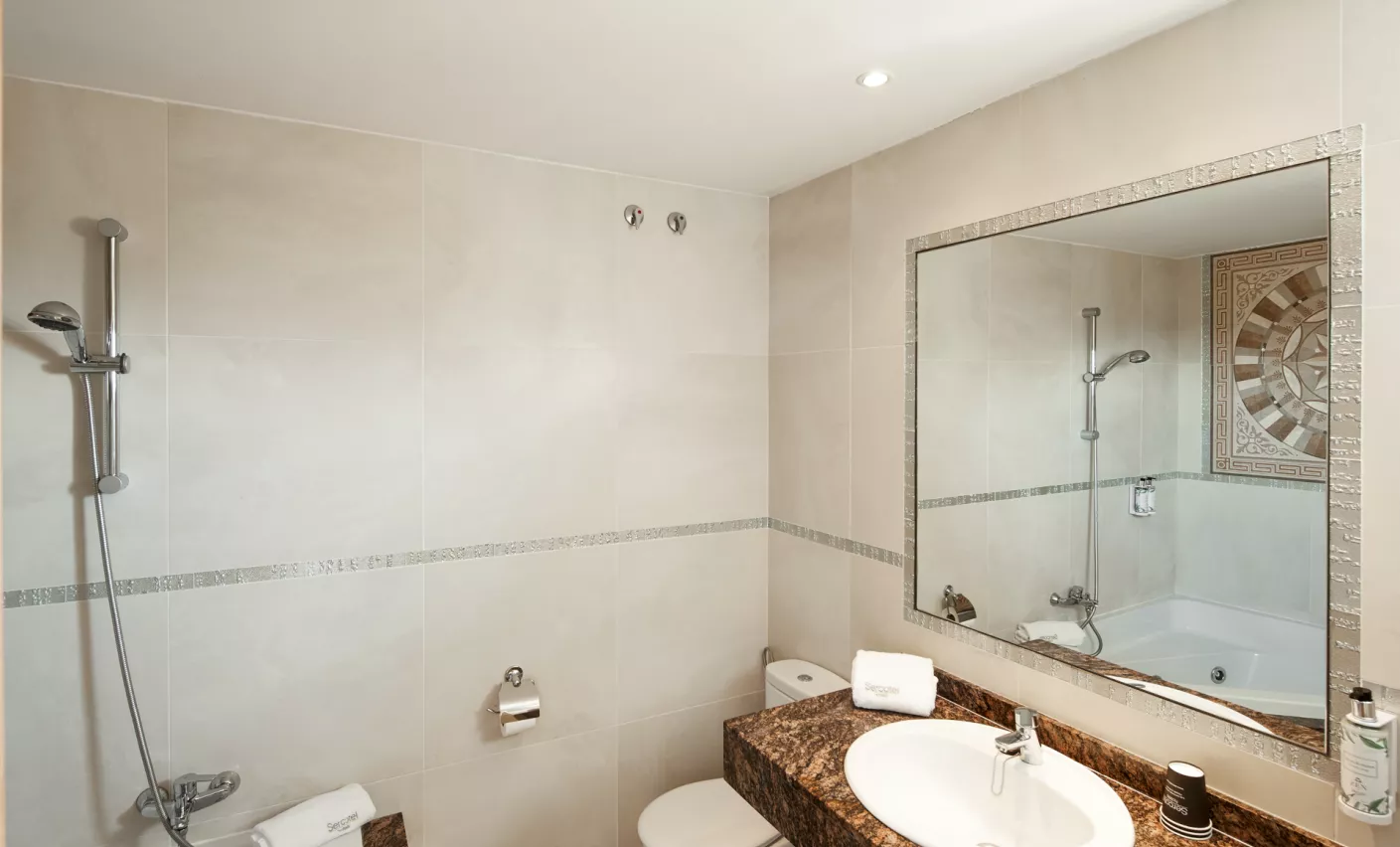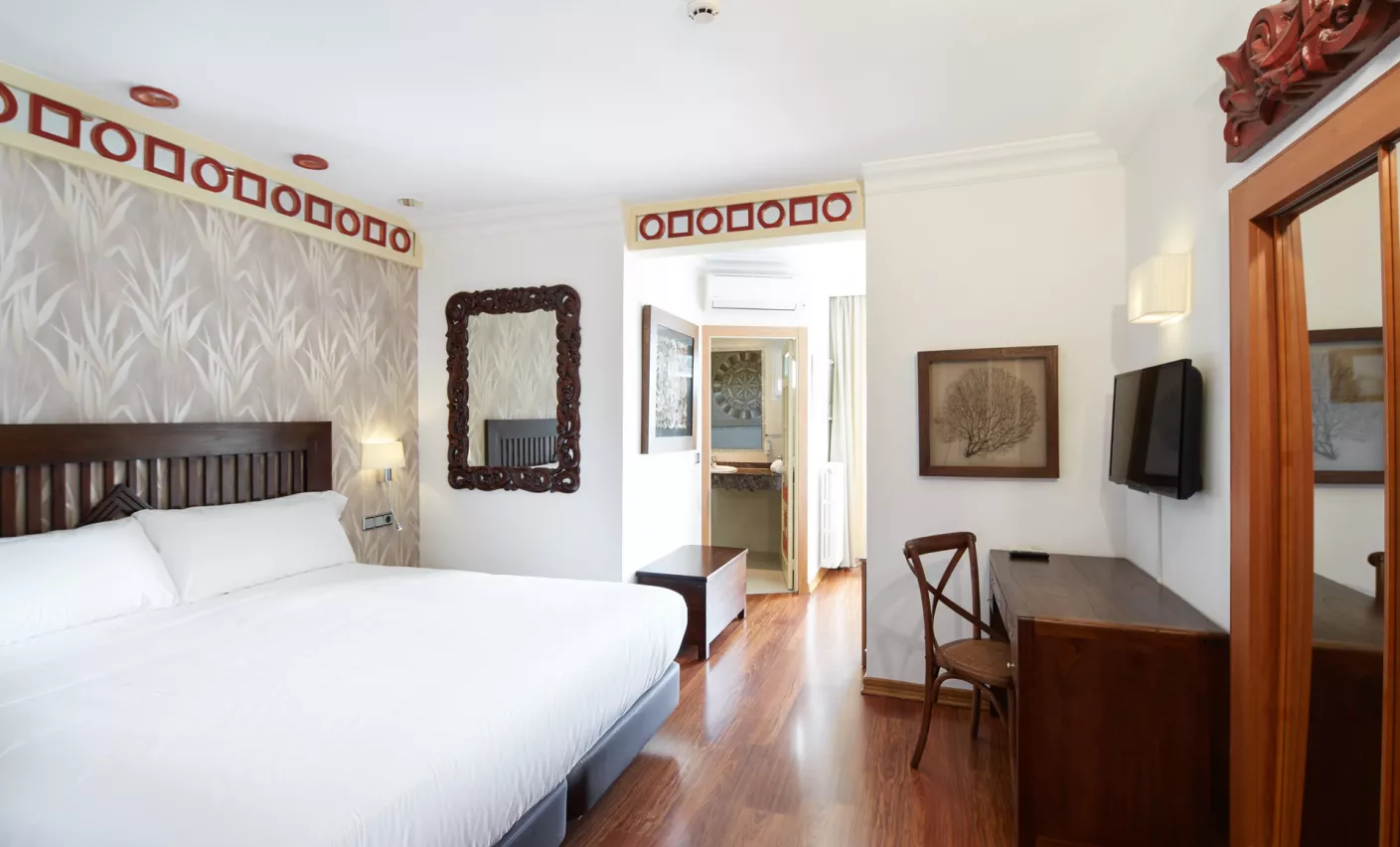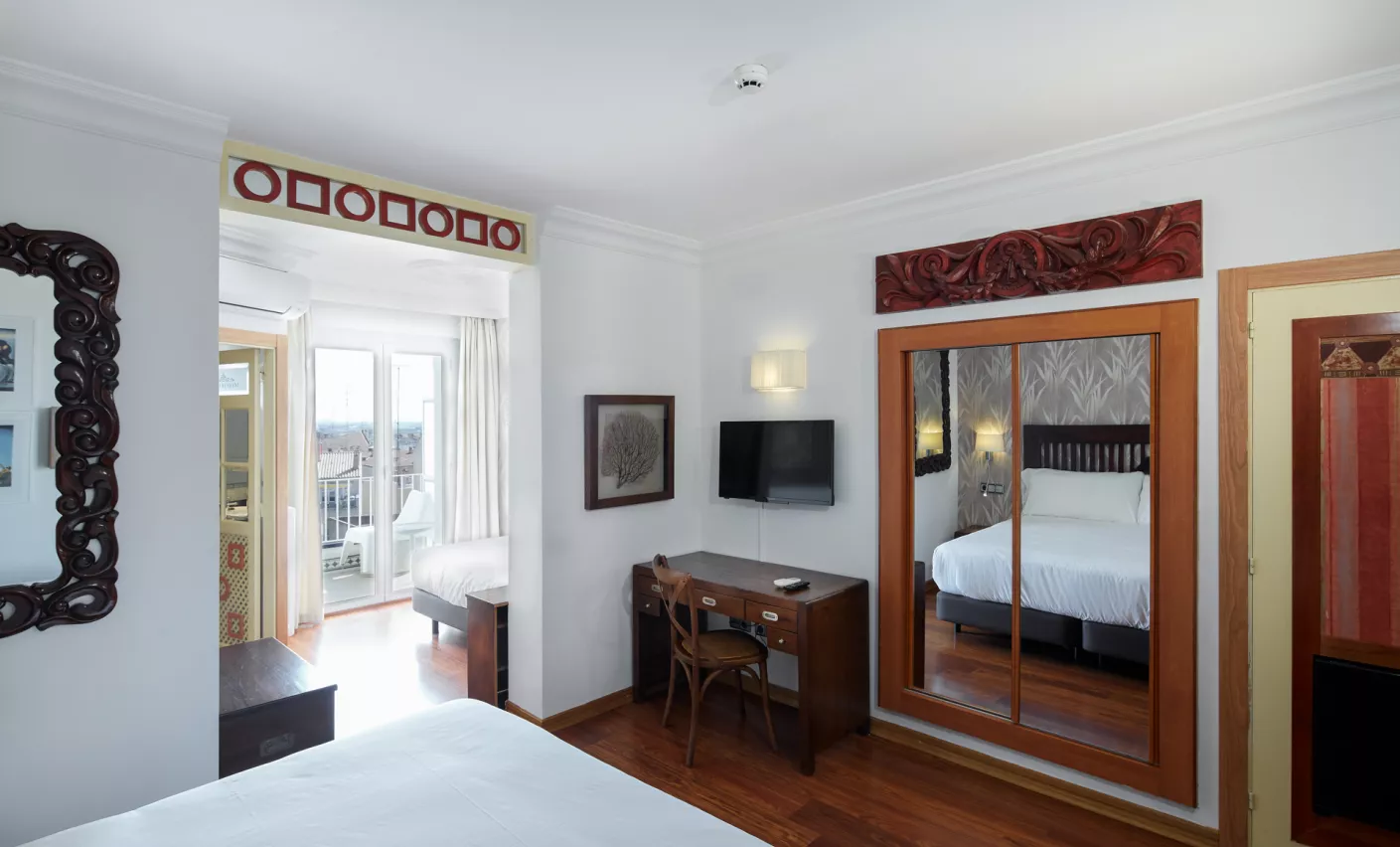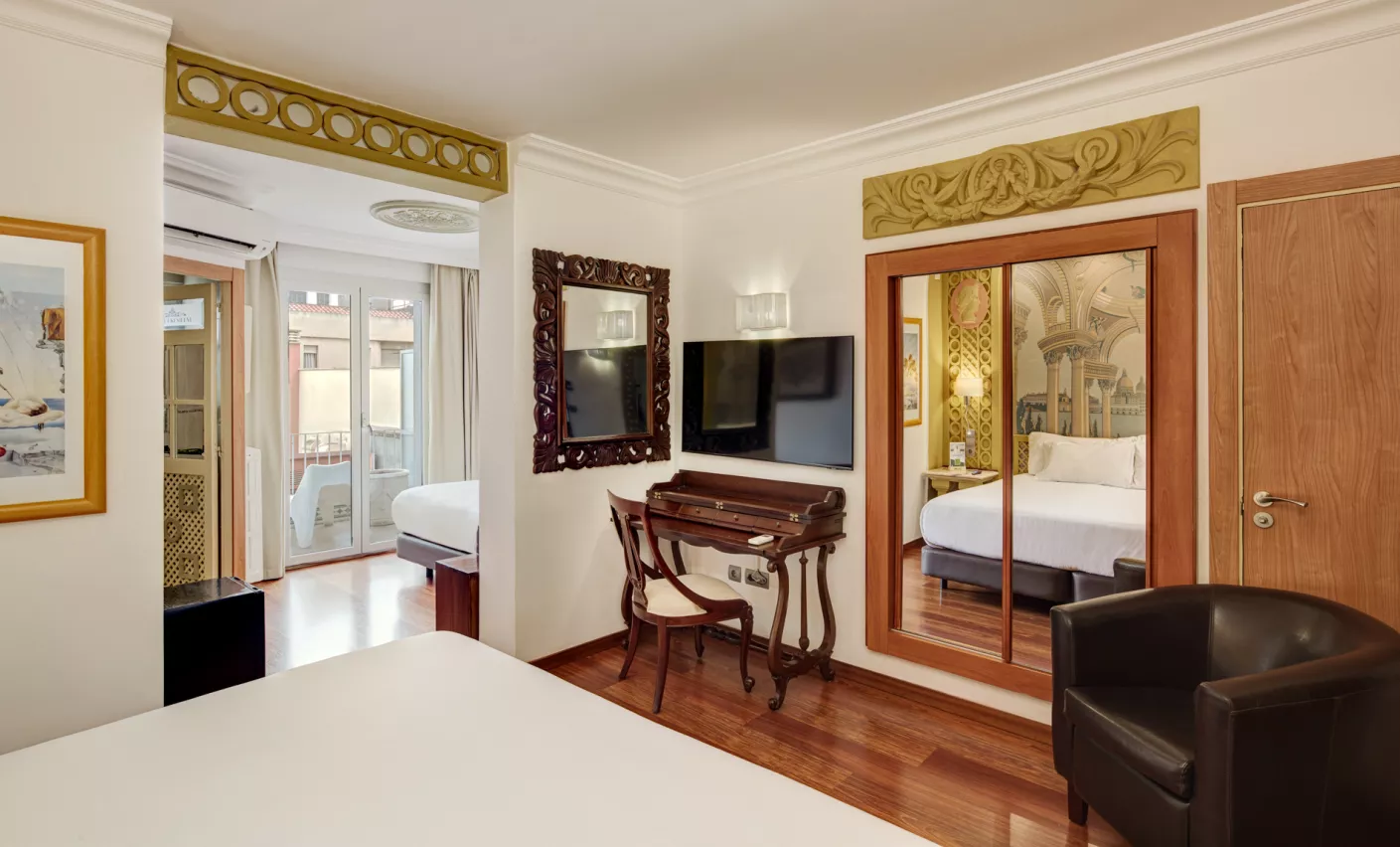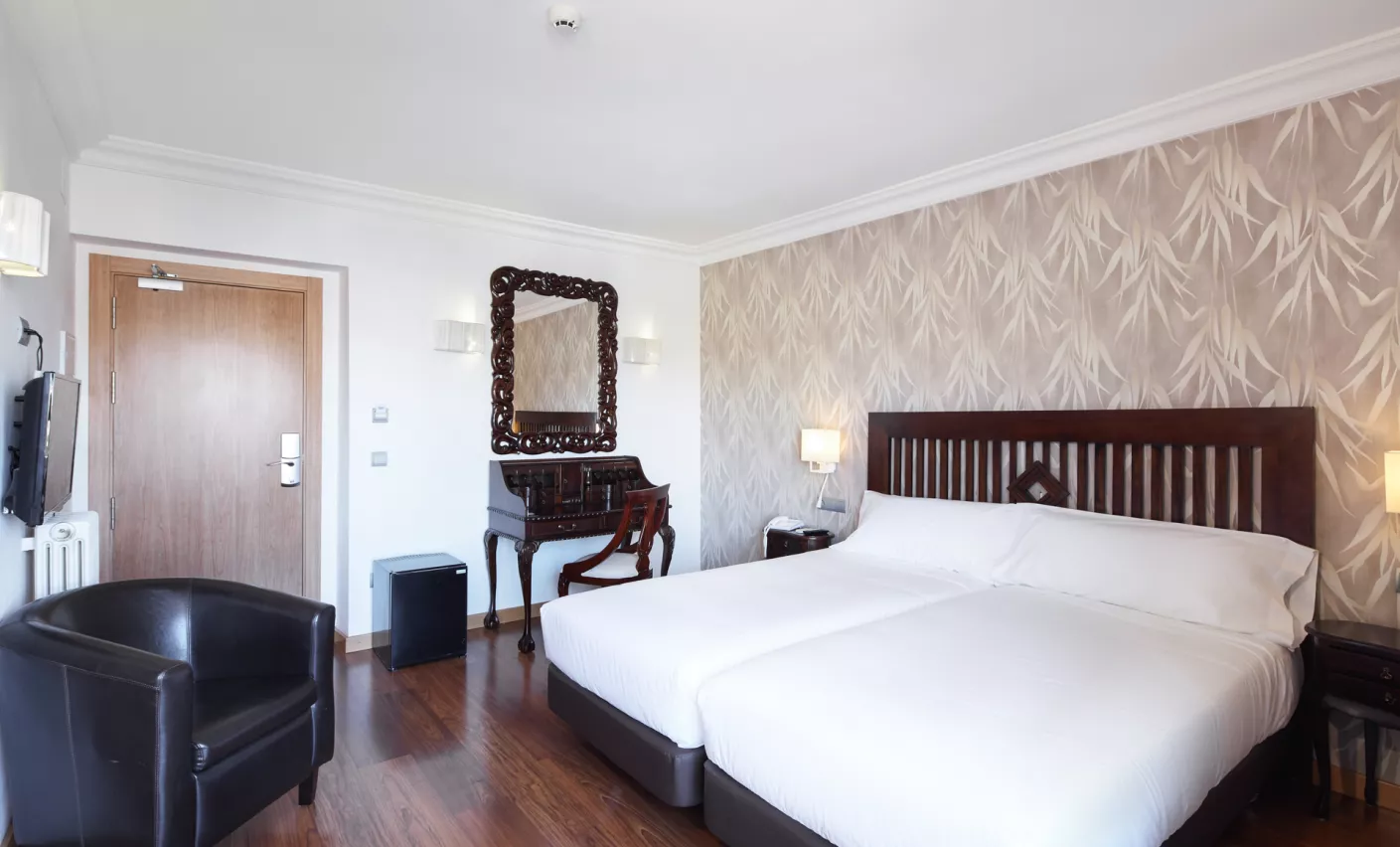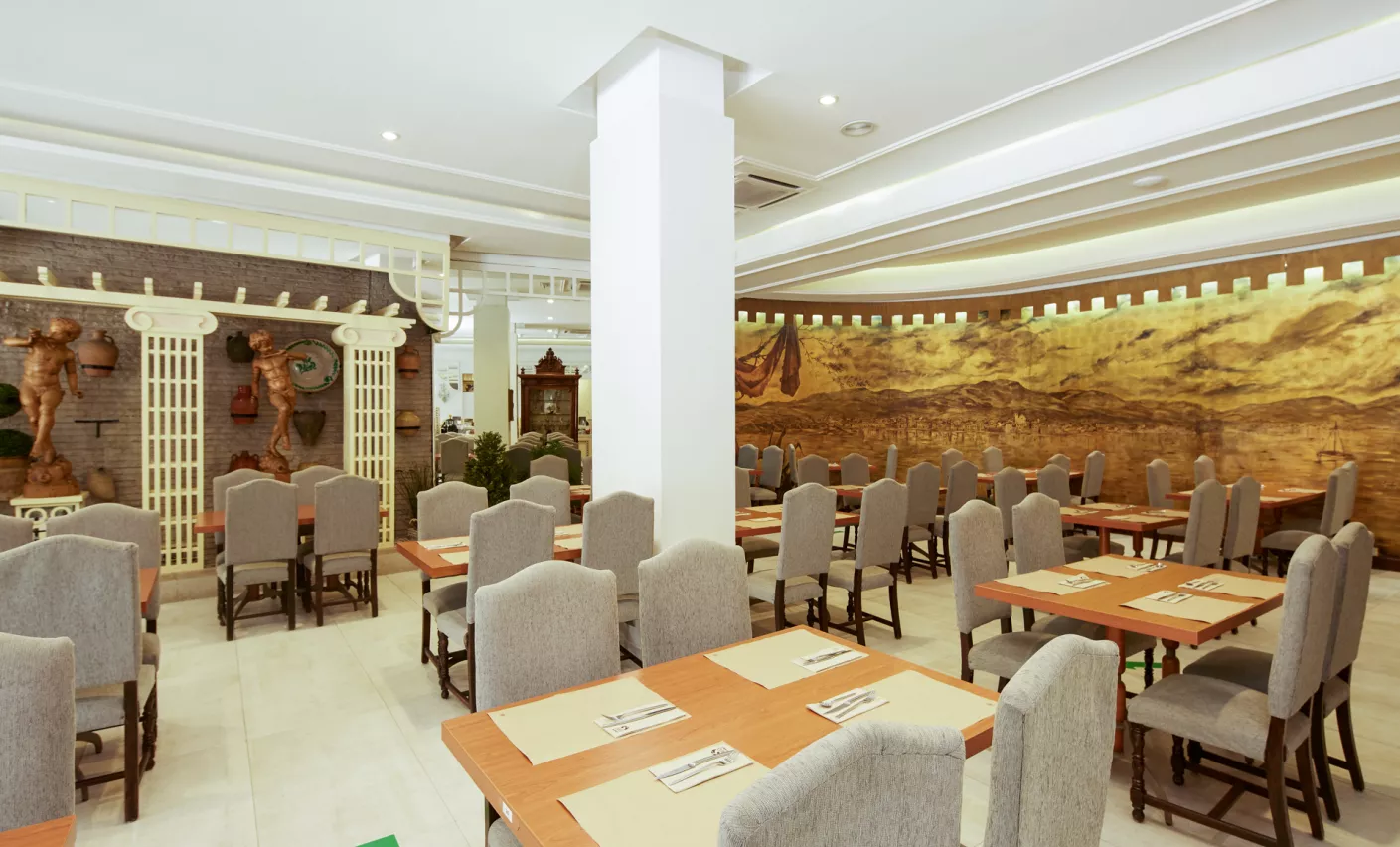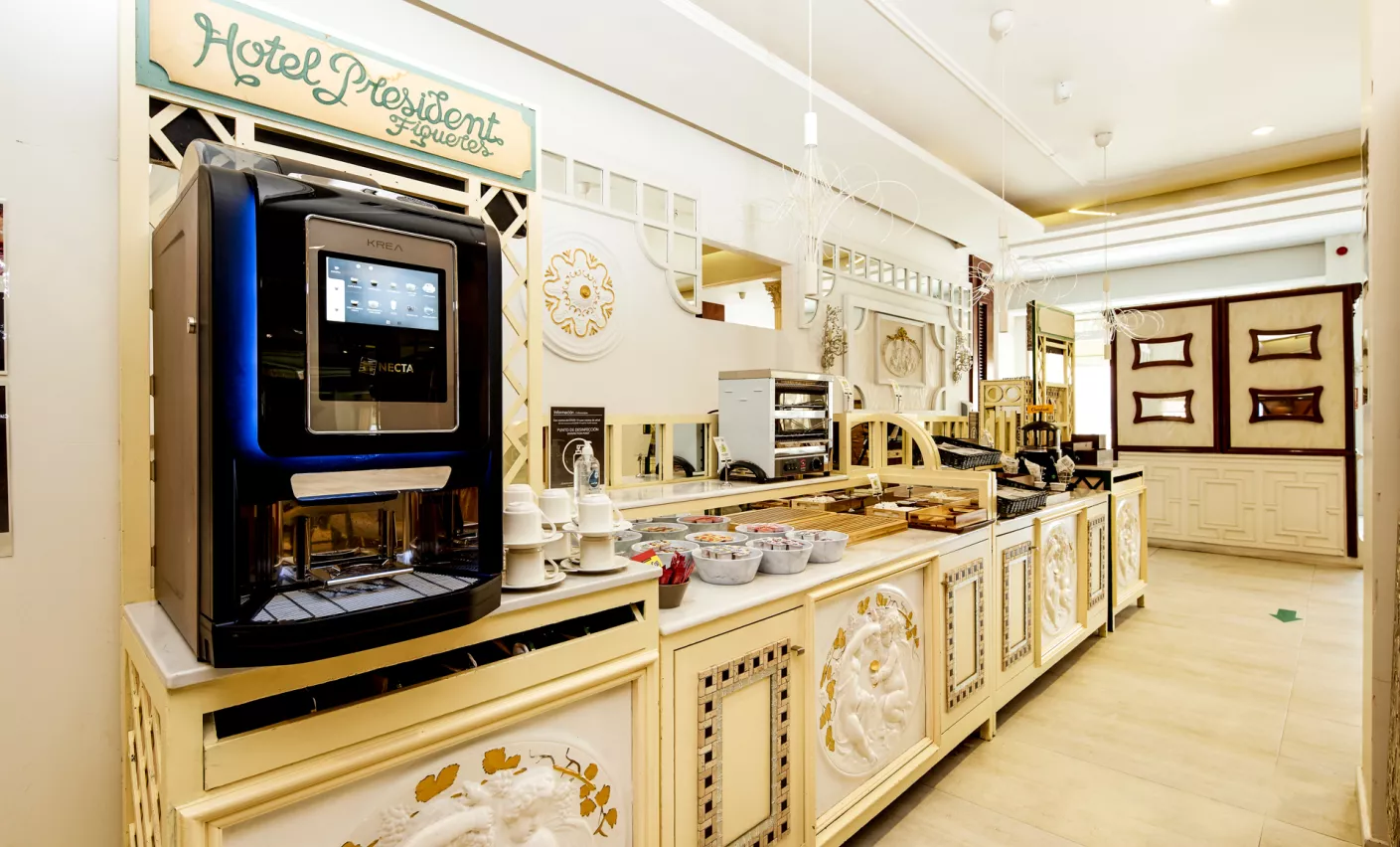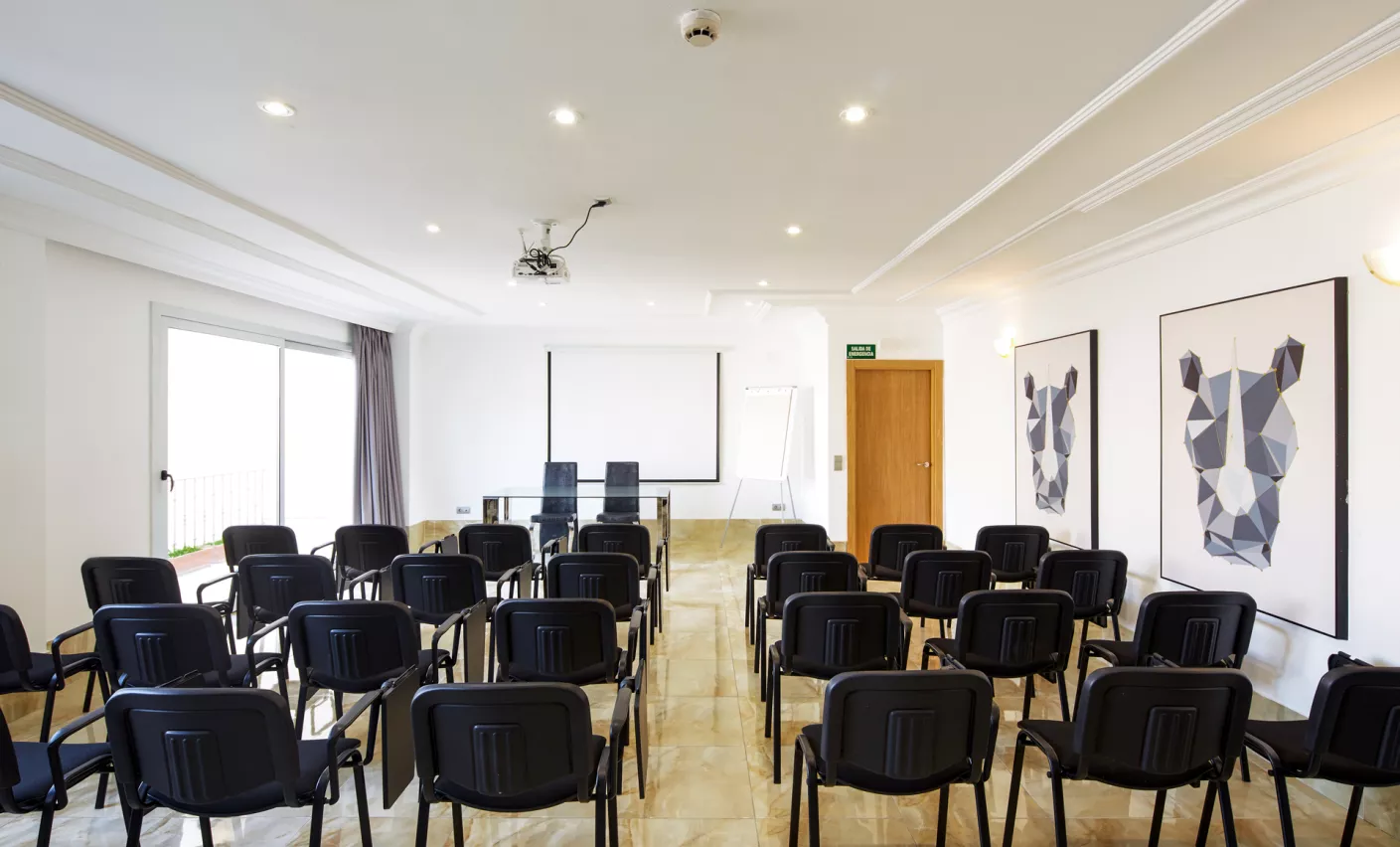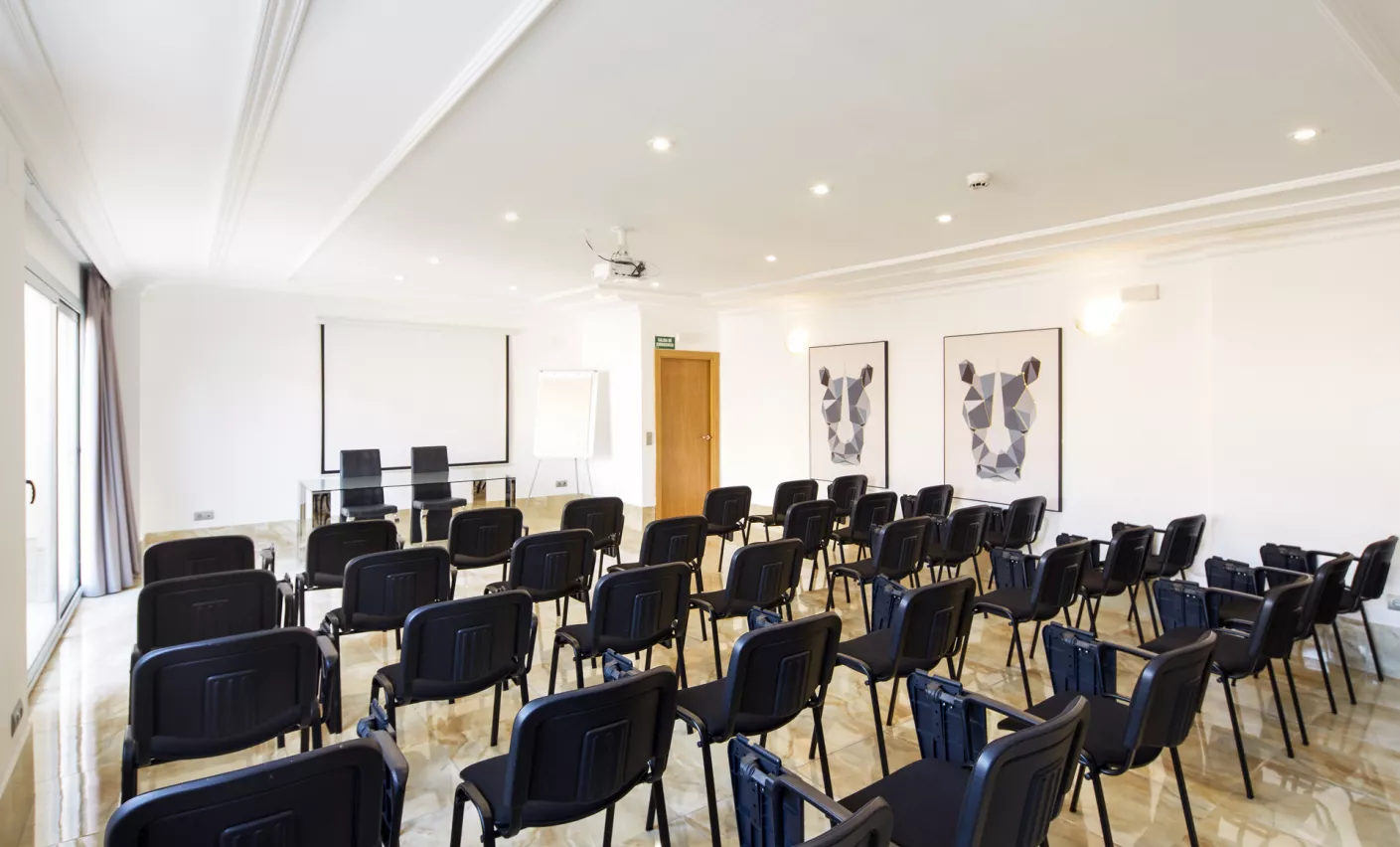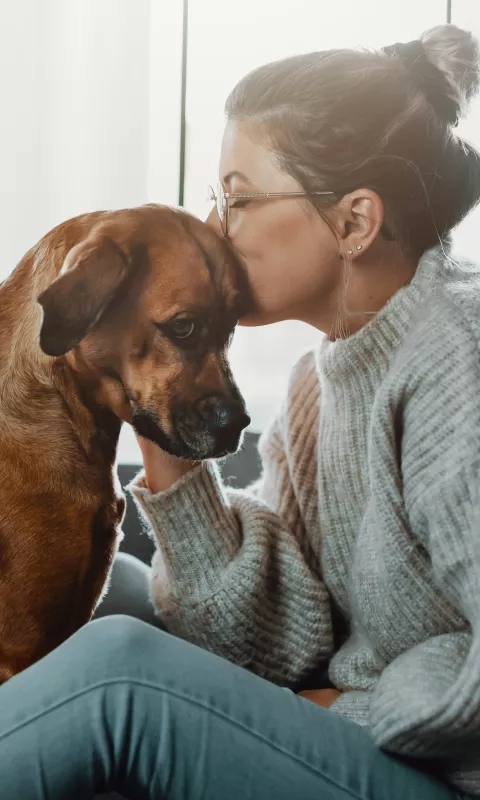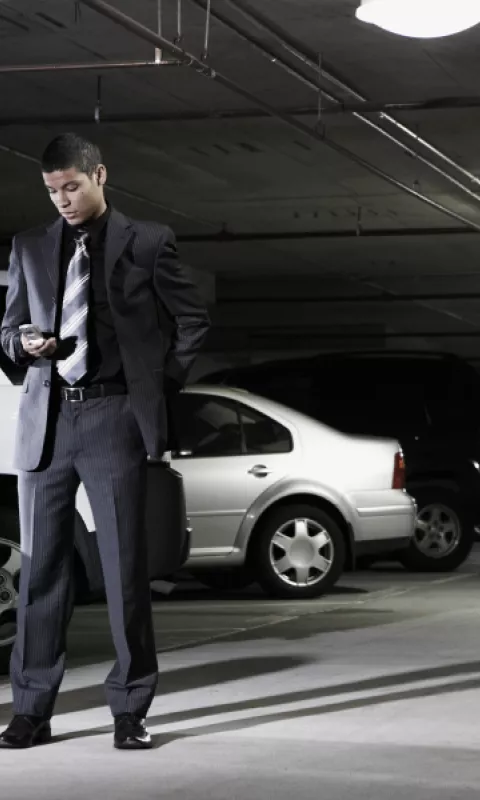 Parking
Do not worry about your car. For a small supplement you can park in a car park that we have arranged a few meters from the hotel.
Key features
The services of the Sercotel President are designed to offer the best alternative for pleasure and leisure. At our hotel with free Wi-Fi in Figueres you can enjoy numerous services, among which we would like to highlight the private parking.
Meeting rooms
Facilities
Flexible spaces in the best locations.
People
Tailor each space to the needs of your event.
Square metres
Rooms for holding your social event, convention or meeting in.
Frequently Asked Questions
What are the check-in and check-out times at Sercotel President?
You can check in from 14:00 and you must check out by 12:00.
Is it possible to check in early or check out late at Sercotel President?
Early check-in and late check-out services are available to enable you to get the most out of your stay. Both services are subject to availability and may entail an additional cost. The Early Check-in price is €25. In the case of the Late Check-out service the cost is €25 until 15:00 and €40 until 17:00.
Does Sercotel President provide parking facilities?
Yes, the hotel has a car park that costs €13 per day. You can only book a parking space from the reception team when you arrive at the hotel.   
Does Sercotel President provide Wi-Fi? Is it free of charge?
Yes, there's free Wi-Fi access throughout the hotel. Log on and browse. 
Does Sercotel President provide cots for babies?
Of course. If you need a cot, just ask for one when you make your booking or ask the reception team. The cots entail no additional cost. 
Can I stay at Sercotel President with my pet?
Yes, we allow pets with a weight limit of 18kg. A supplement of €15 per night will be charged. Remember that the service is subject to availability and you must book in advance.
What kind of breakfast is served at Sercotel President?
We offer buffet breakfast at a cost of 10.5 € per person. It is served Monday through Friday from 7:00  to 10:30 and Saturday and Sunday from 7:30 to 11:00.
Are there fridges and/or minibars in the rooms at Sercotel President?
Yes, all the rooms have a minibar.
Does Sercotel President provide a laundry service?
Yes, we provide a laundry service.
Does Sercotel President provide a pillow menu?
You can look through the pillow menu and choose the one best suited to your needs to enable you to rest as if you were at home. 
What accessibility measures does Sercotel President take to assist people with reduced mobility?
We have rooms adapted to people with reduced mobility. The hotel's communal areas can also be accessed by people with reduced mobility.