Madrid, Spain
Sercotel Princesa De Eboli
Search your hotel or destination
It is possible to have it all
Are you looking for accommodation from which you can enjoy the best monuments and museums in Madrid, the excitement of one of the best theme parks in Spain or a productive working day? It is possible to have it all, and our Sercotel Princesa de Éboli is the proof.  
Our 4-star hotel is located in Pinto, a municipality in the south of Madrid. Specifically, it is located close to its shopping areas, its spectacular municipal park and the accesses to the A-4. Yes, it is also just a 10-minute drive from Parque Warner Madrid.  
If you have come here by public transport, don't worry: at the Princesa de Eboli Hotel we can rent you the car you need. Don't worry about finding a parking space. Here we have a private car park where you will also find charging points for electric cars.  
Sustainability is a key issue for us. In fact, we have embarked on several projects, such as "Bikes for Life"; and, little by little, we are incorporating improvements in our facilities and services. Another example? Our breakfast coffee is organic.  
Because in our Princesa de Eboli de Pinto hotel we care about your rest while you are in your room, but also about your wellbeing when you are out of it. And that starts with breakfast, although, to be precise, we mean a buffet breakfast. 
We know how much you love a good hotel breakfast, so we've taken it seriously. From the neat, beautiful and elegant presentation to the range of products on offer. Healthy options, different types of bread, some pastries, freshly made juices and steaming coffee.  
Take note: on the first Sunday of every month we aim even higher and offer you a brunch buffet. Make room, either for this brunch or for what our restaurant has to offer. At our Sercotel Princesa de Éboli, we don't hesitate to get cooking to offer you a market cuisine, but with our own style.  
Take a seat at the Éboli Gastro Restaurant and take a break from your day. Work can wait. You will have time to come back to our Business Centre or to join the event that is taking place in one of our meeting rooms. But for the time being, put your phone on flight mode and enjoy our menu.
Find your room
Classic Room
Take a break from the day's excitement in our comfortable and pleasant double rooms. You can choose between two separate beds or a double bed. It's perfect for travelling as a couple, with friends or even on your own. It also has a kitchen.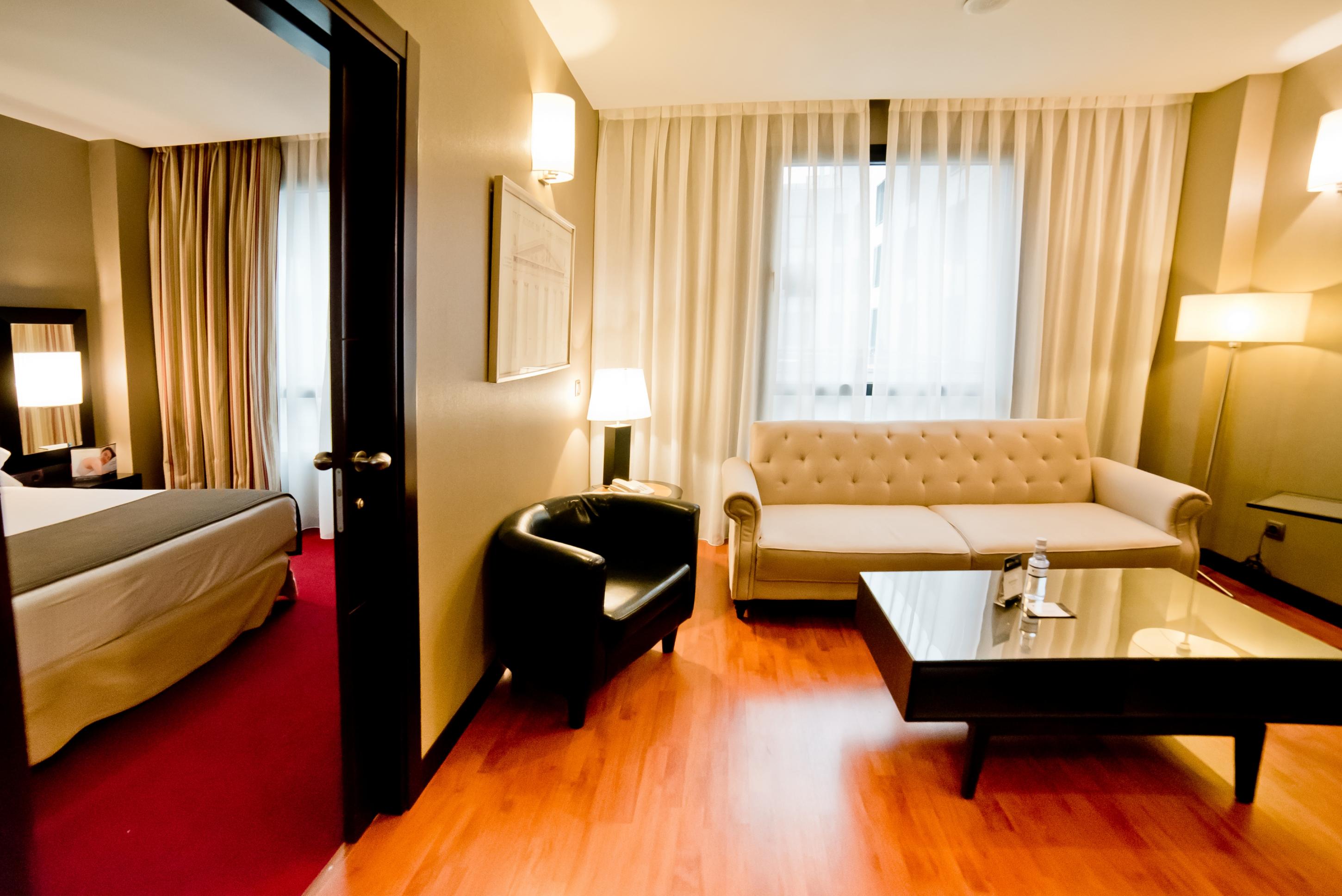 Junior Suite
With two spacious bedrooms, a cosy living room and a kitchen, the Junior Suite is the perfect accommodation for those who want to go the extra mile in terms of luxury and comfort. In total, 63 m2 designed to make you feel at home.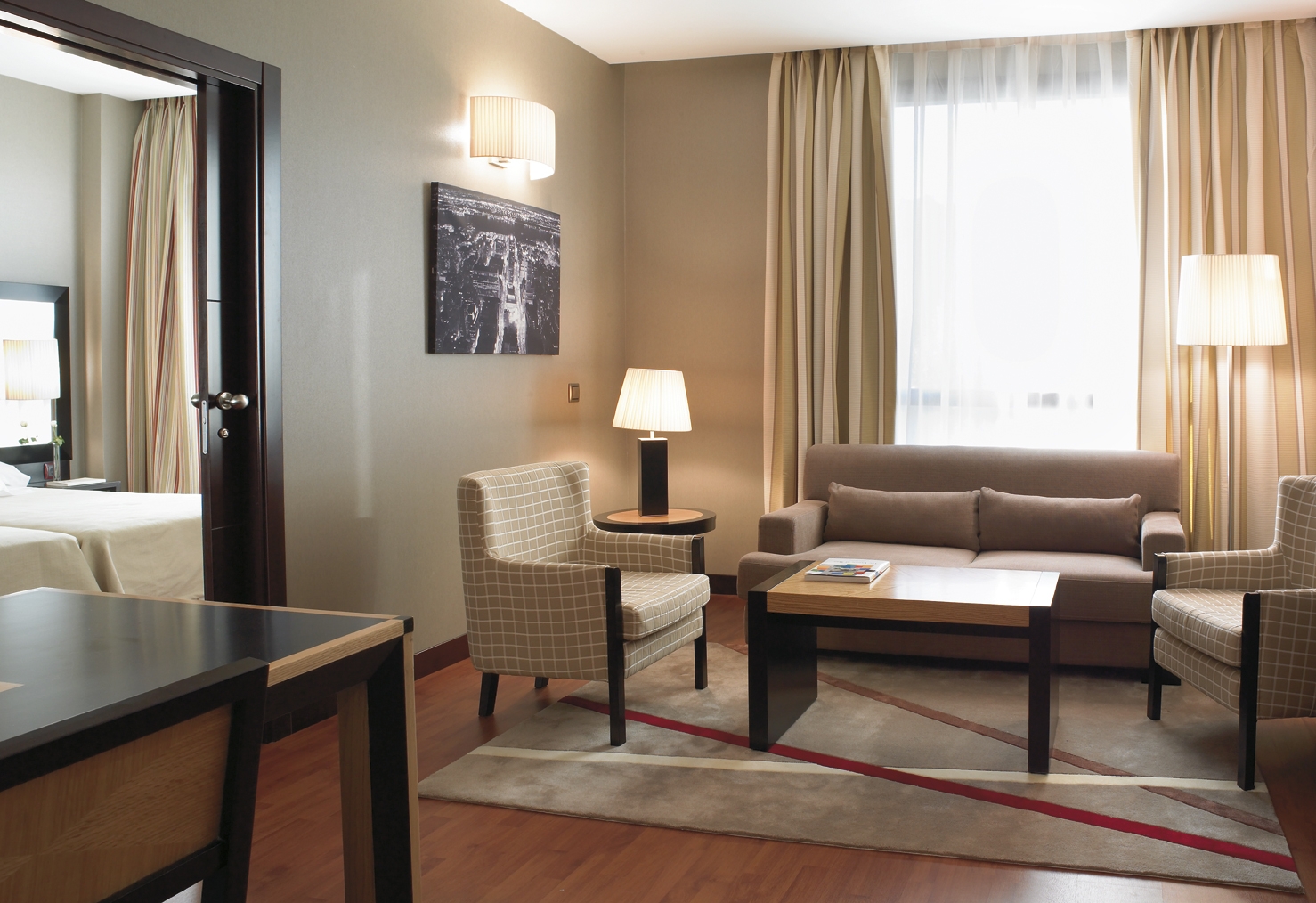 Suite
The Suite of the Princesa Eboli Hotel is the jewel in the crown. Three spacious bedrooms, one of them with a king-size bed, two separate bathrooms, a common living room and a kitchen await you. Luxury accommodation for a luxury getaway. 
Complies with Local/State/Federal fire laws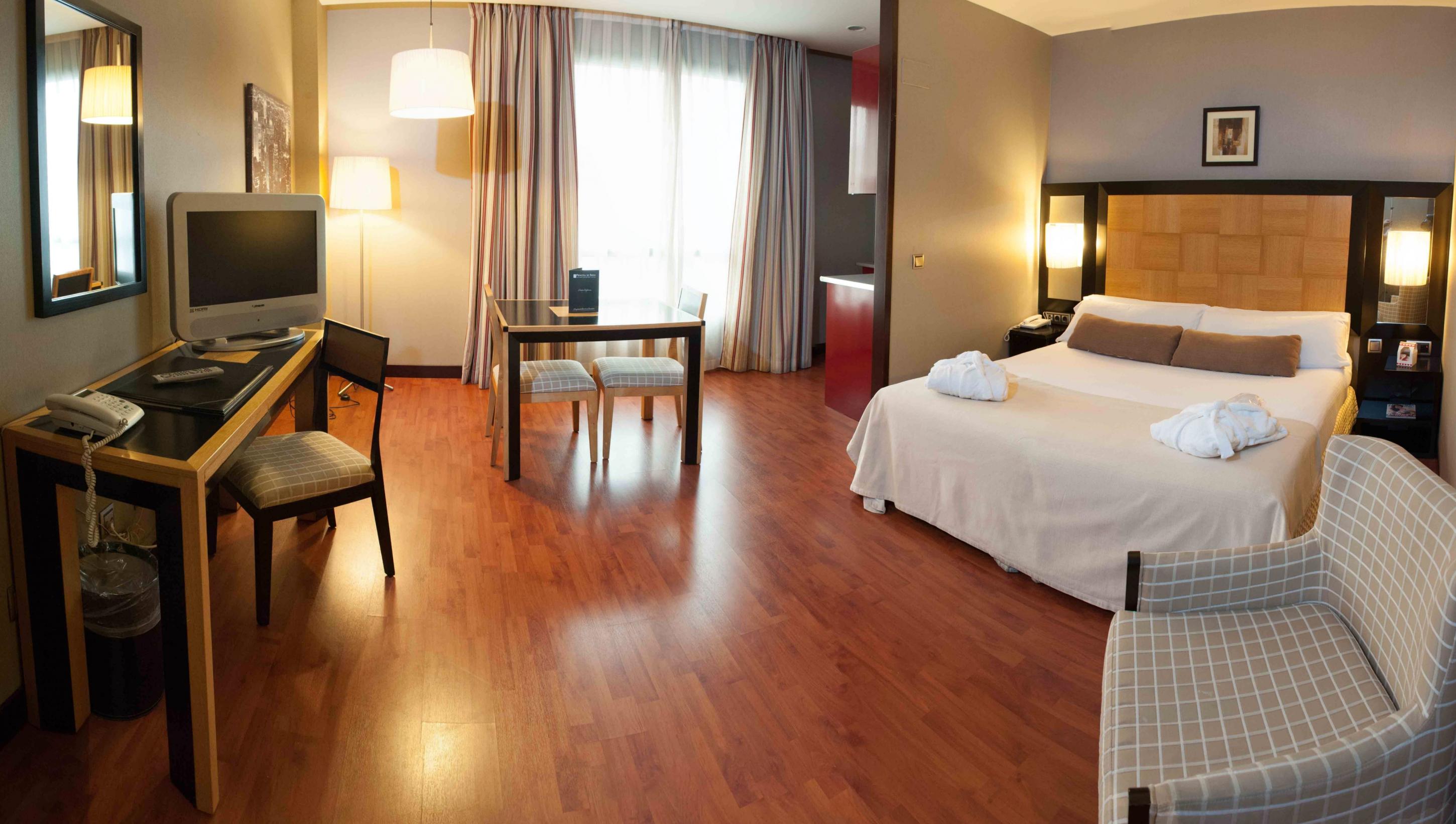 Superior Room
If you are thinking of spending a few romantic days in the capital of Spain, the Superior Double Room at the Sercotel Princesa de Eboli will be a temptation you can't refuse. Spacious, full of light and equipped with everything you need so you won't leave the room if you don't want to.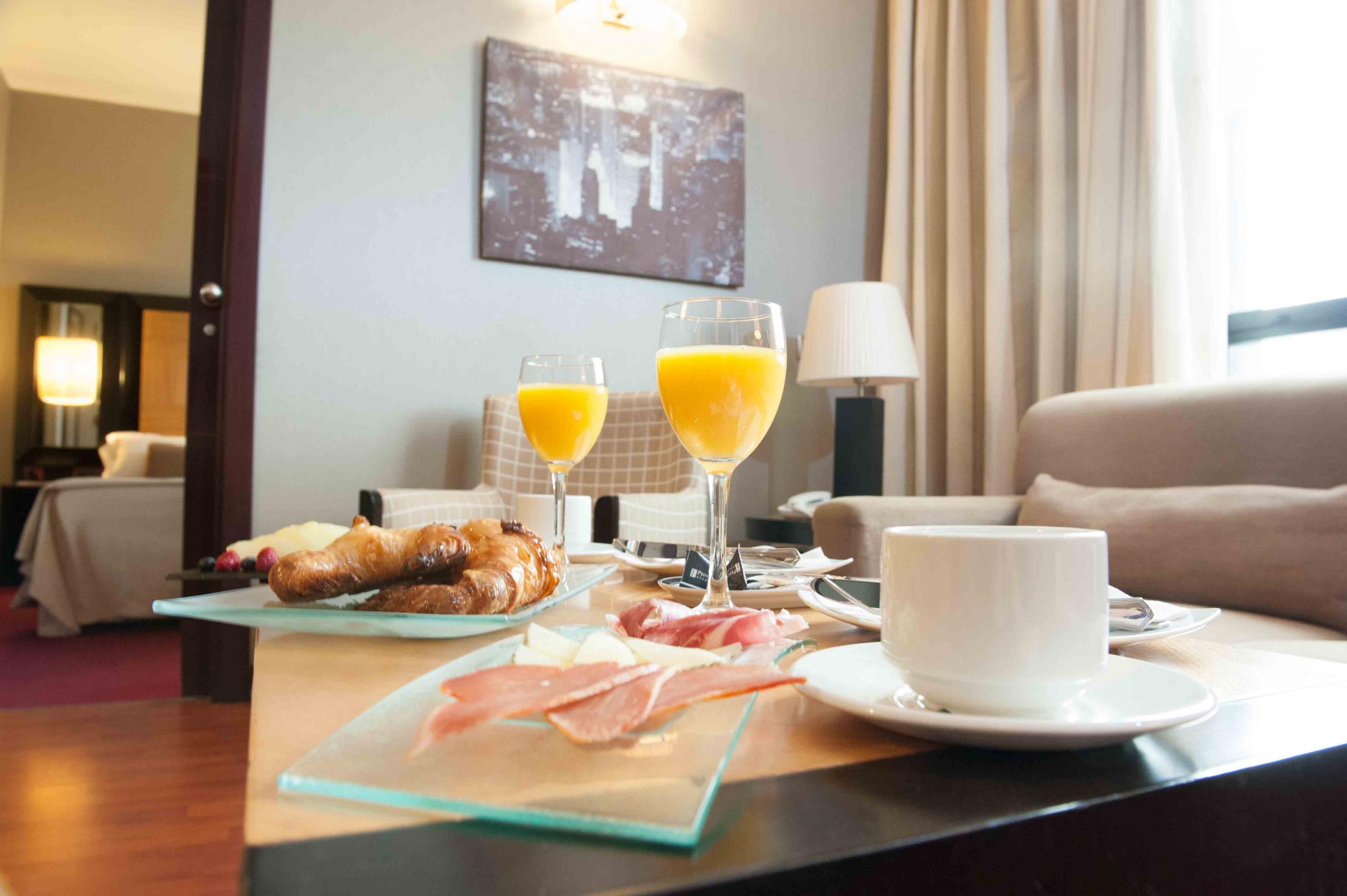 Triple Room
Up to 32 m2 designed to make your group trip as comfortable as possible. The triple rooms of our Princesa de Eboli hotel are spacious, with natural light, a double bed and the possibility of adding an extra bed.  
Terrace
Comfortable terrace for your relaxation in our hotel near Madrid
Restaurant
We have an express menu at our Hotel in Pinto
Key features
The Sercotel Princesa de Éboli Hotel offers you the widest range of services so that you can enjoy a comfortable and worry-free stay. Among them, a social room, cafeteria, laundry and dry cleaning.
Meeting rooms
FACILITIES
Flexible spaces in the best locations.
PEOPLE
Tailor each space to the needs of your event.
SQUARE METRES
Rooms for holding your social event, convention or meeting in.