Toledo, Spain
Sercotel Toledo Renacimiento
Search your hotel or destination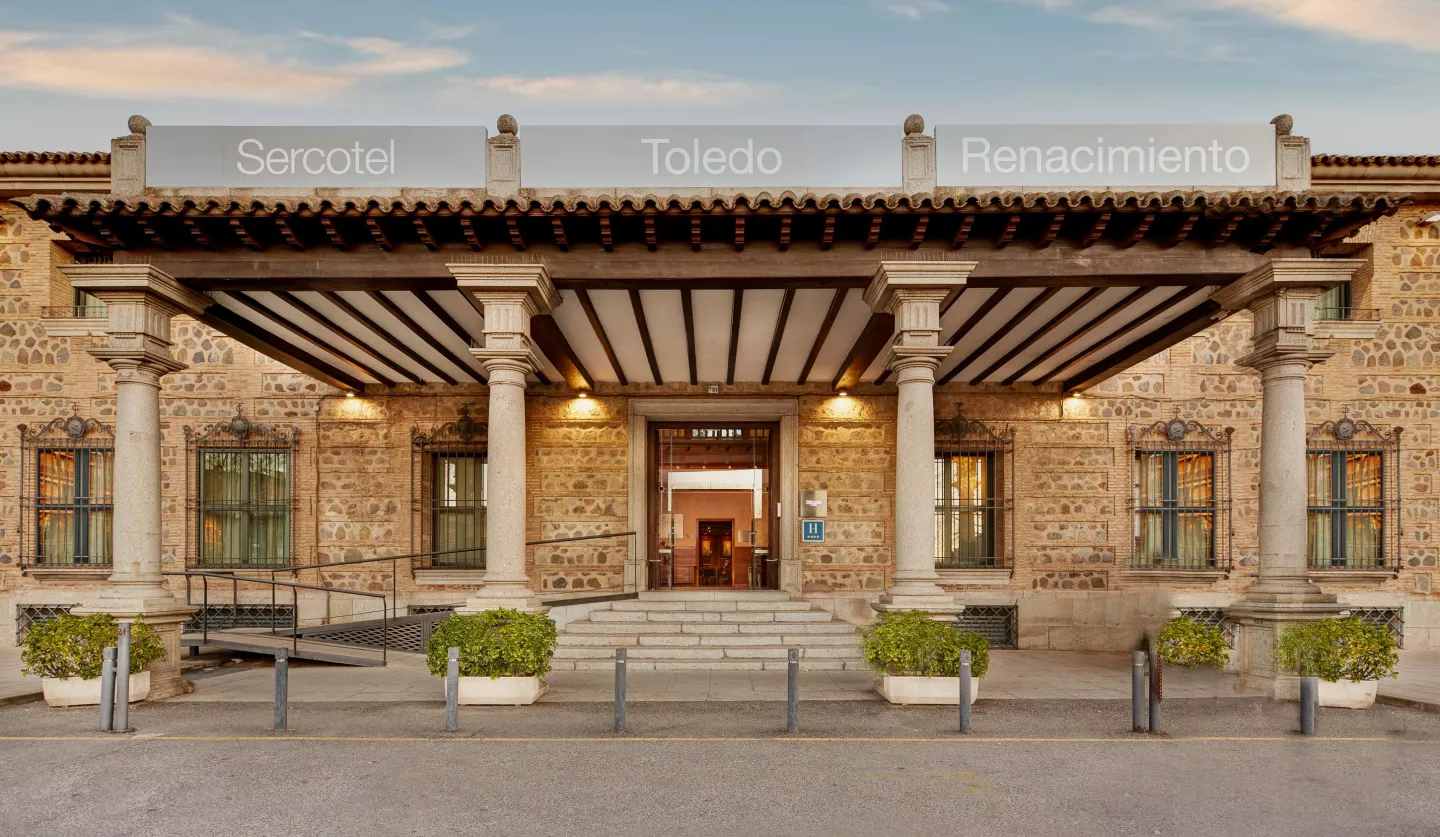 You'll want to come back
The Sercotel Toledo Renacimiento is the kind of hotel you know you will want to return to. Not to brag, but we have everything to create that need for you: a good location, rooms you'll want to stay in, a team whose aim is to make your stay perfect and comprehensive facilities.  
If all this is not enough, add to the list that our 4-star hotel has character, style and personality. Stately on the outside and elegant on the inside. This is due to the meticulous decoration and the love for detail.  
You will feel this attention to everything and everyone in every corner of the Hotel Toledo Renacimiento. In its 54 rooms, too. You will find that they are spacious and have an air of tranquillity comparable to that which you feel when you walk through the front door of your home. What large windows and what a way to let in natural light.  
Have you tried the bed yet? Remember to check out our menu if the pillow doesn't appeal. We have all kinds of them to make sure you don't miss your own.  
There is a Sercotel Renacimiento Toledo for every type of trip. If you are coming as a family, don't hesitate to tell us about your tribe before you arrive. Baby on board? No problem, we have cots at the ready should you need one. Don't want your dog to stay at home? He will be more than welcome here. Cats, too.
Our Sercotel Toledo Renacimiento hotel is the perfect starting point to comfortably explore the city of the three cultures. We are a 5 minute walk from the famous Puerta de Bisagra, the one that everyone wants to walk through when they visit us. So will you.  
Our location is hard to beat. You will find us just a stone's throw from Toledo train station. However, you may have preferred to drive to our hotel. If so, ask us about parking because this city and its narrow streets are best discovered on foot. Don't worry about anything: our car park is private and has 24-hour surveillance.  
At the Sercotel Toledo Renacimiento we have made versatility our hallmark and we take care of you and your family as well as that event you are organising. It doesn't matter what kind of event it is: corporate meetings, product launches, a surprise birthday party or a wedding reception.  
Our experience in event planning and management goes back many years. We have four event rooms which, thanks to their different sizes and styles, can be adapted to any type of meeting. The same applies to our catering service. The only thing we don't change for is the excellence of our service, the smile on our face and the authenticity of what we serve on the plate. 
At breakfast, too. Because at the Sercotel Toledo Renacimiento we start the day by offering you the variety and generosity of our breakfasts. Drink your coffee. Energy is assured.
Find your room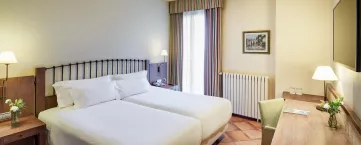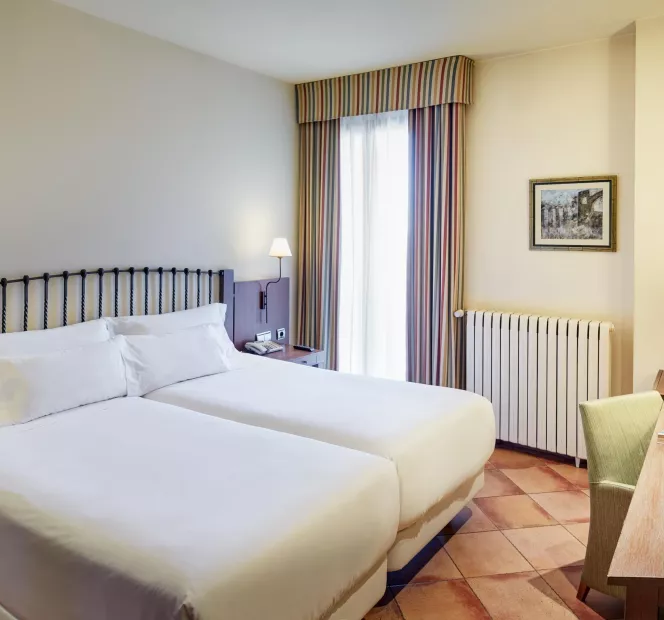 Classic Room
Classic rooms are ideal for one or two persons. The pillow menu will make you sleep like a dream and details, such as the possibility of requesting a cot, will make your stay perfect.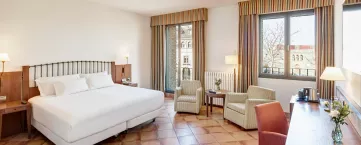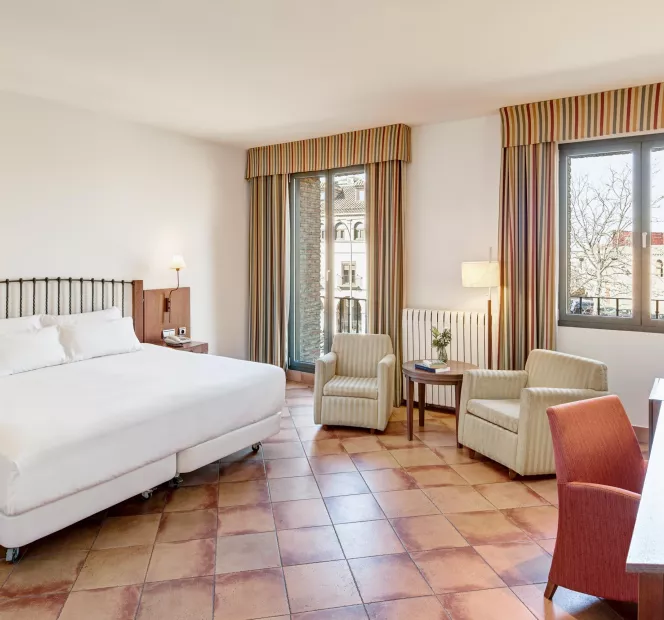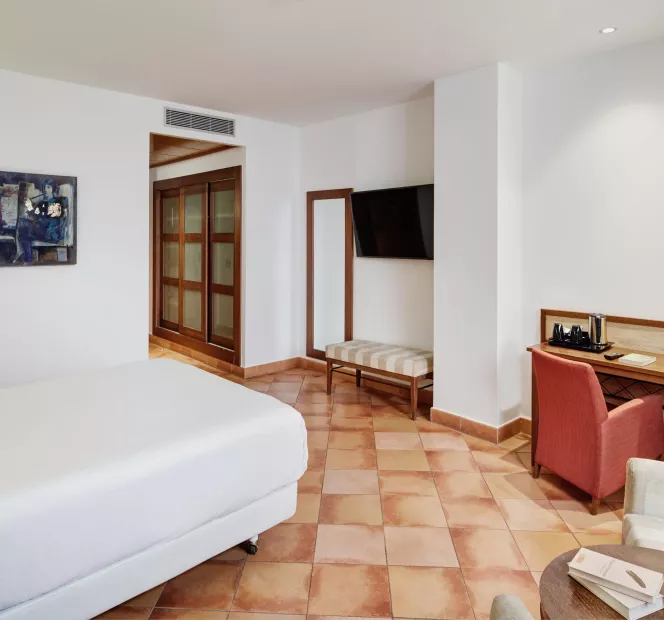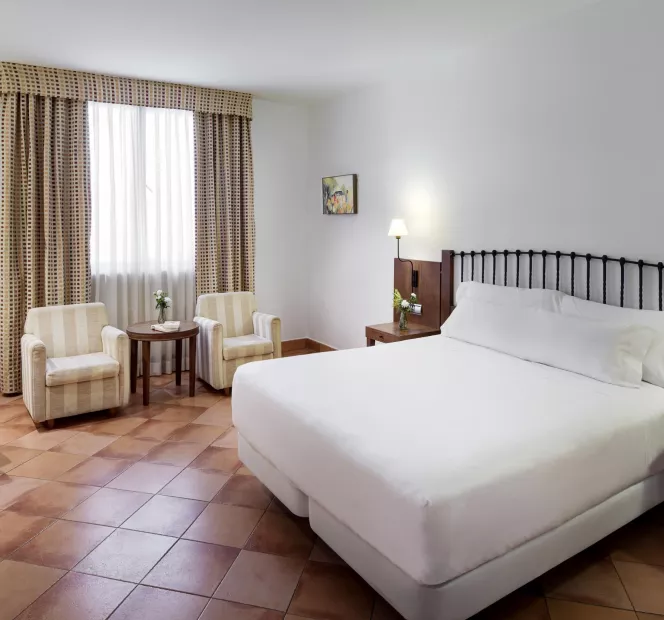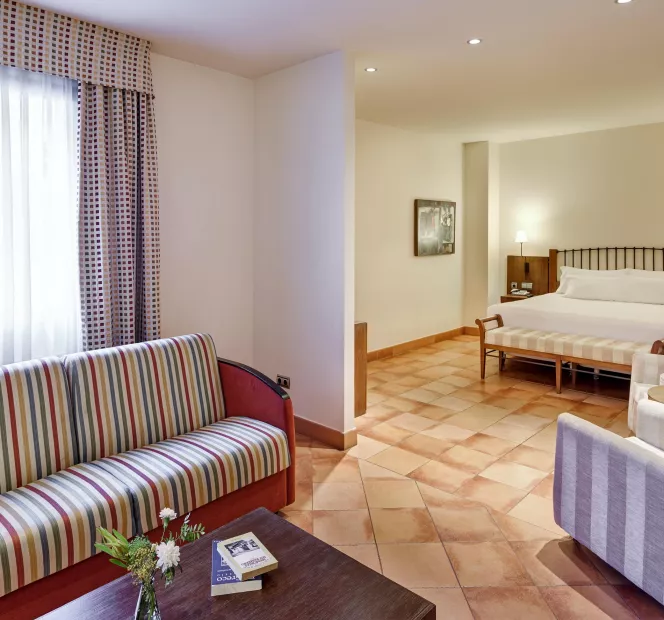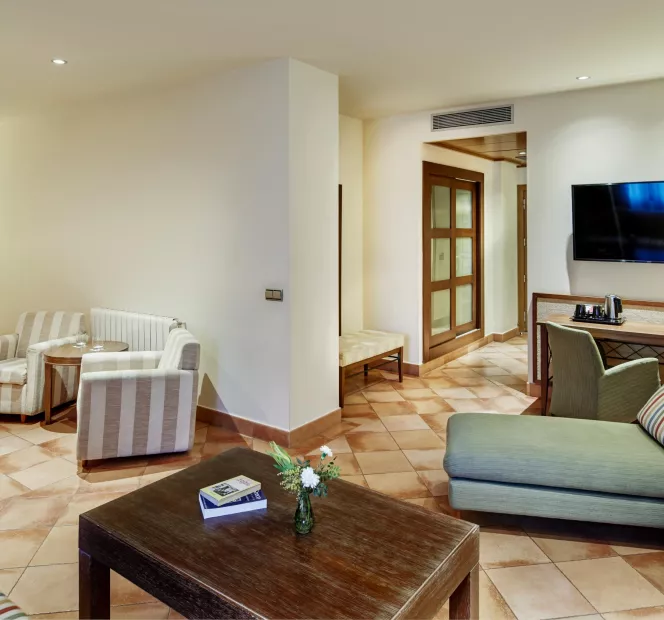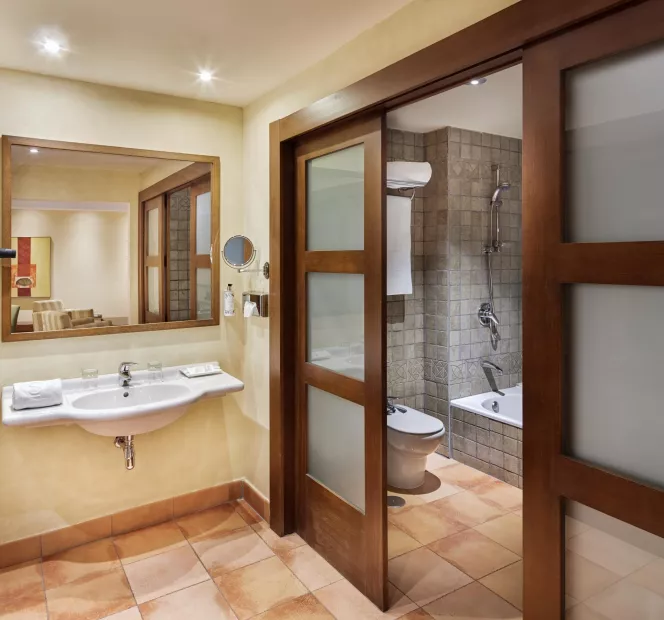 Junior Suite
Junior Suites are the accommodation you need if you are travelling with friends or family. Spacious, with several spaces that invite you to spend time together, bathed in natural light and with beds that guarantee the rest that group getaways deserve.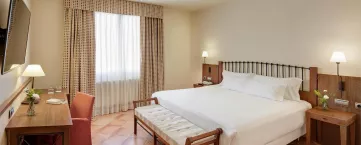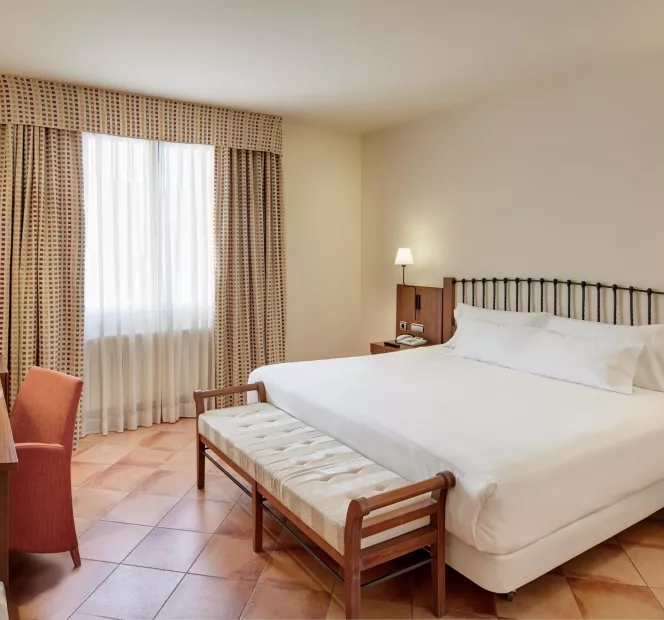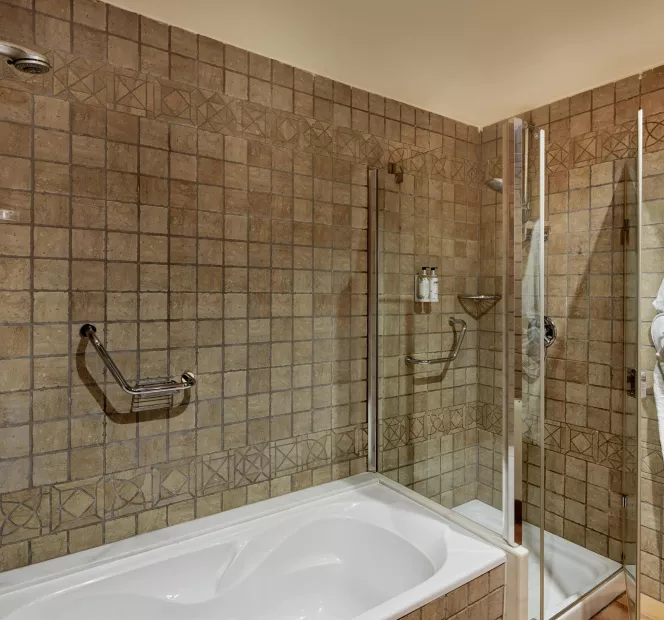 Superior Room
Spacious so you can move around comfortably, with large windows that let in natural light. We have left your slippers ready and your bathrobe at hand. Make yourself at home.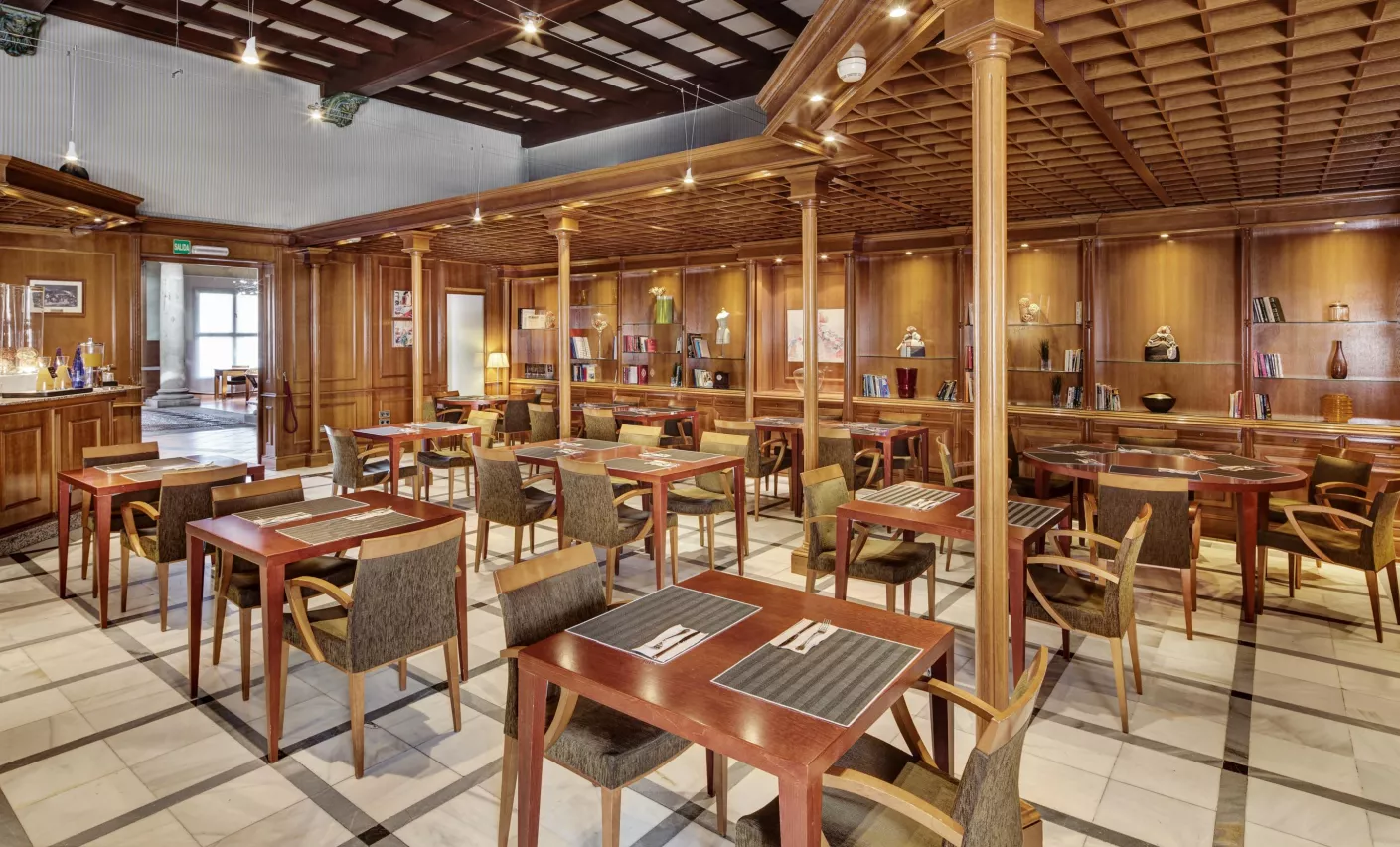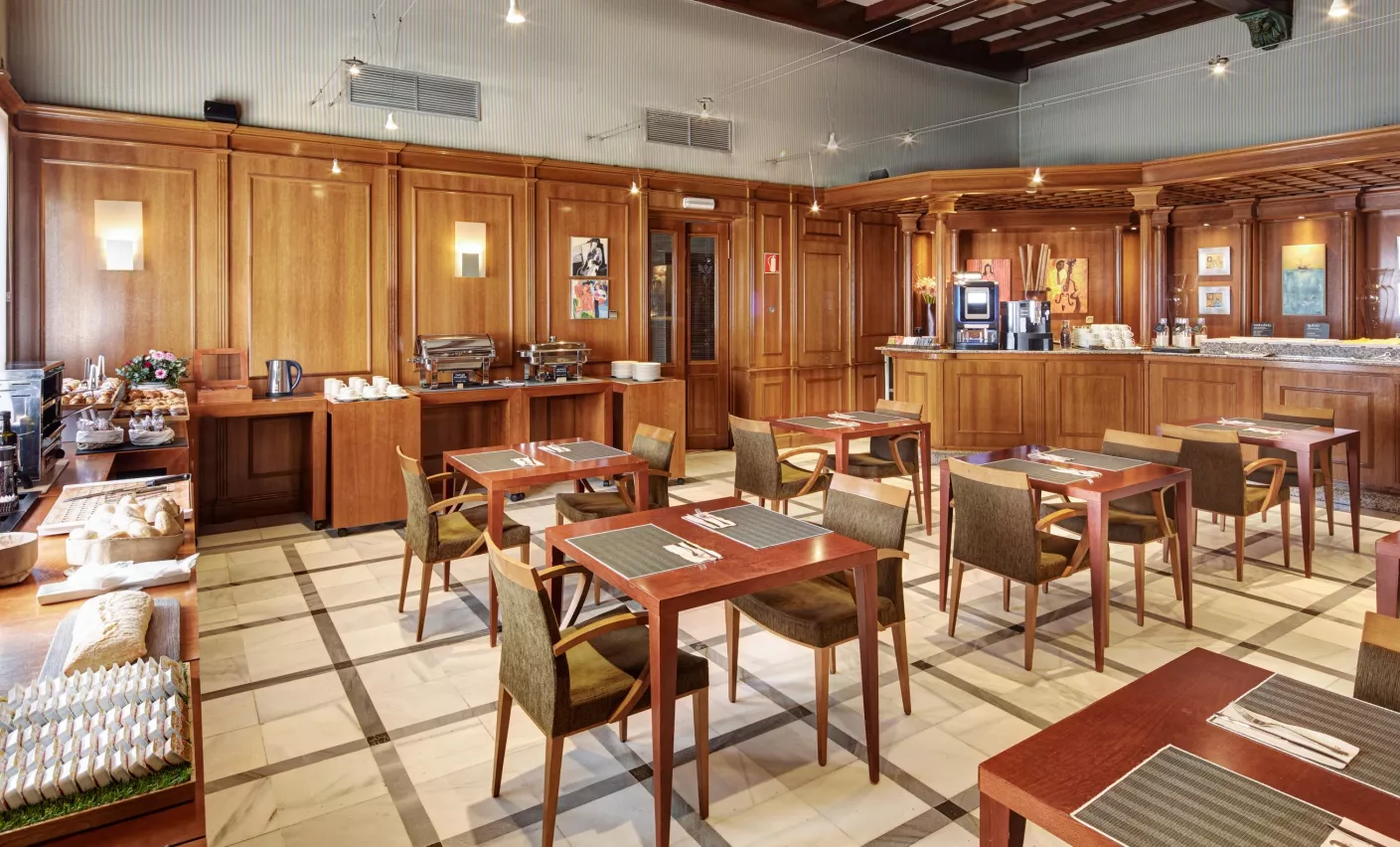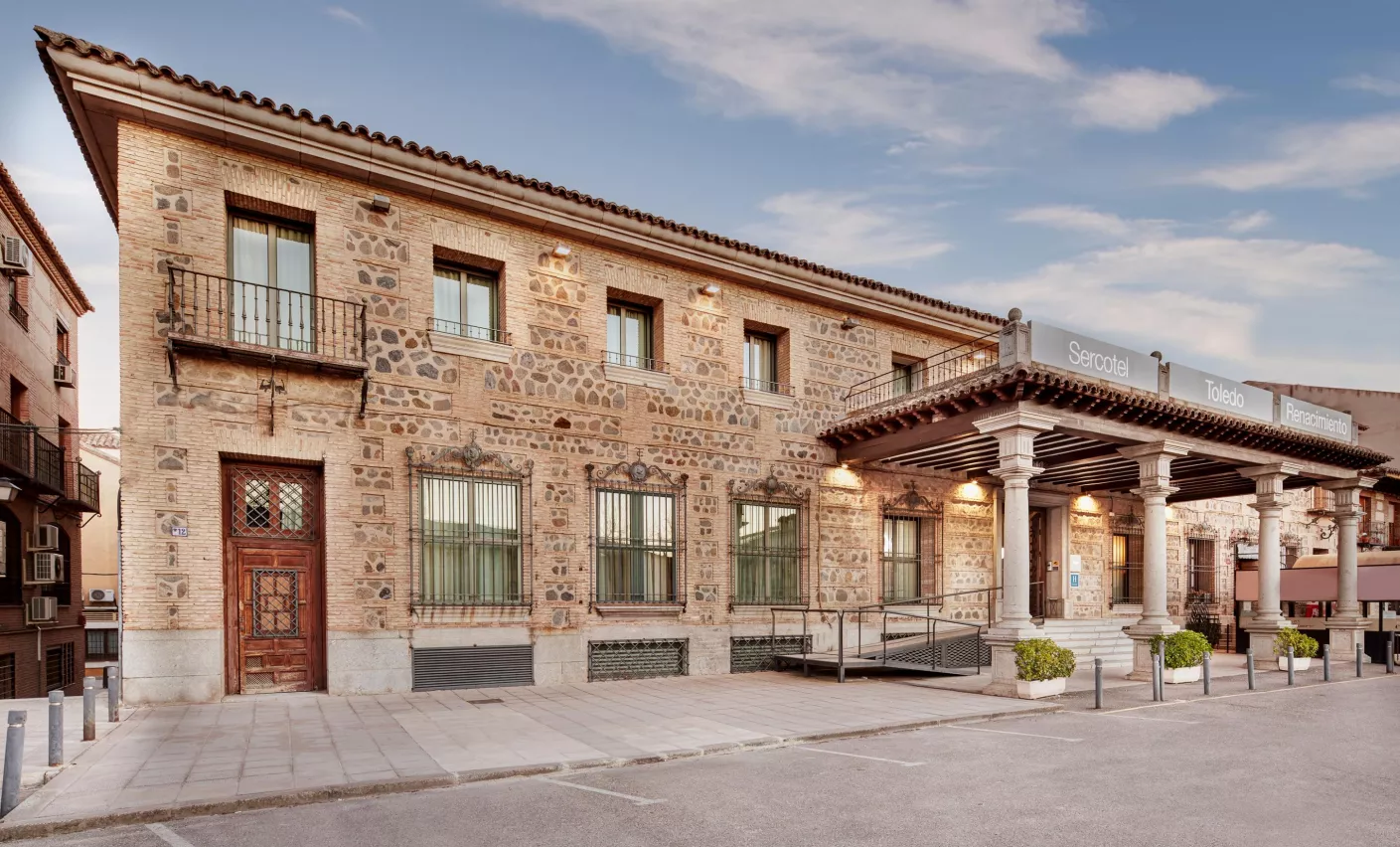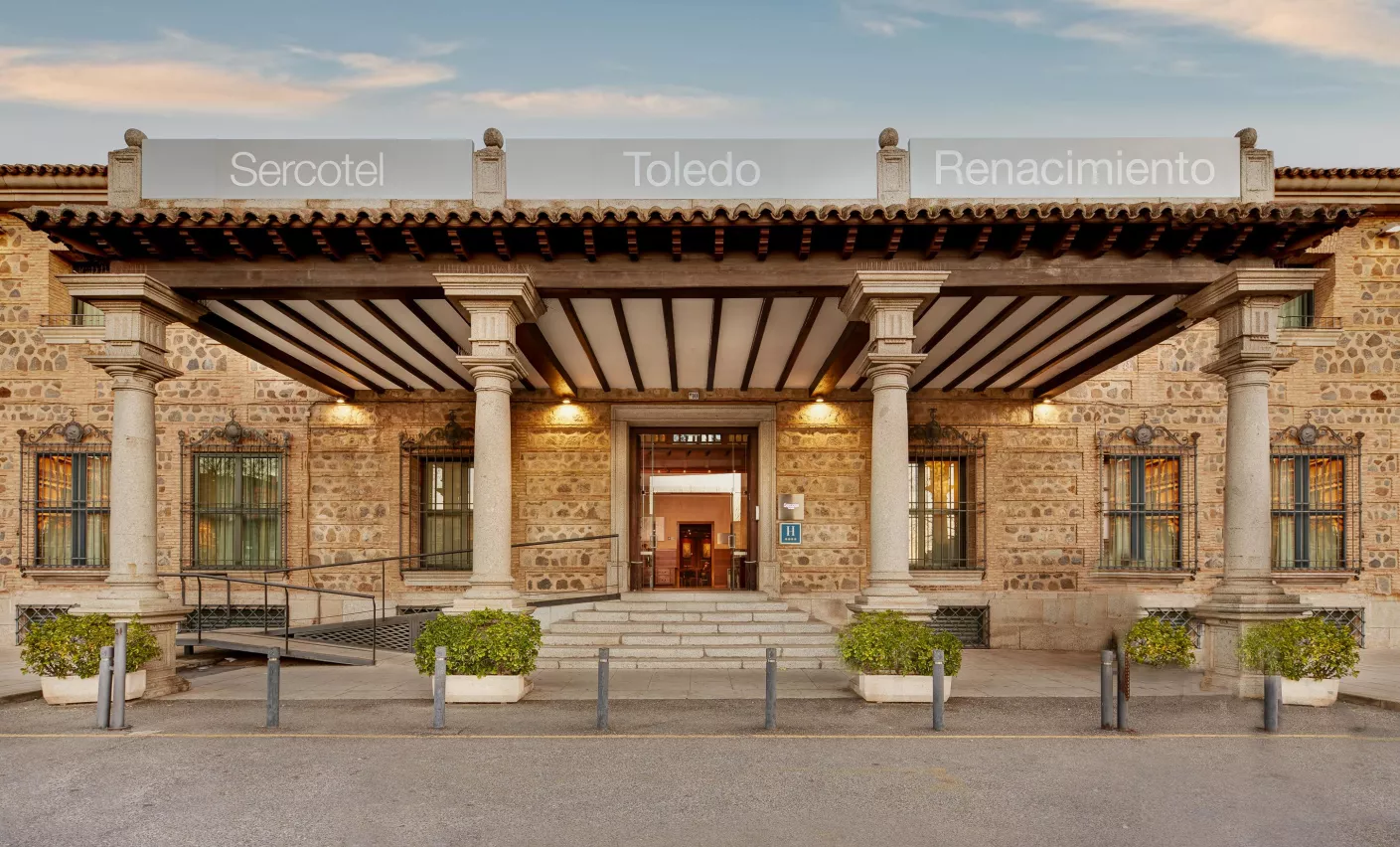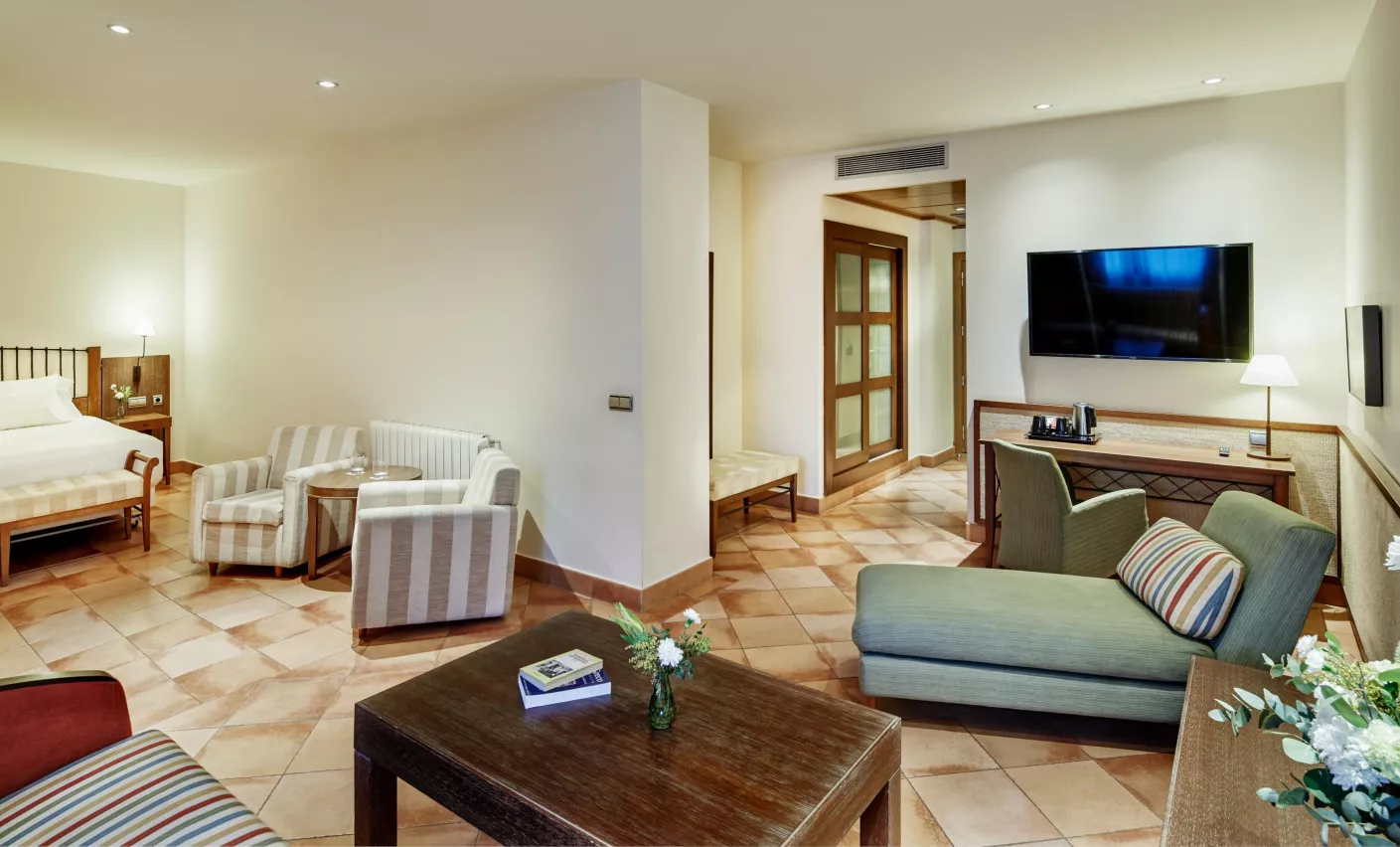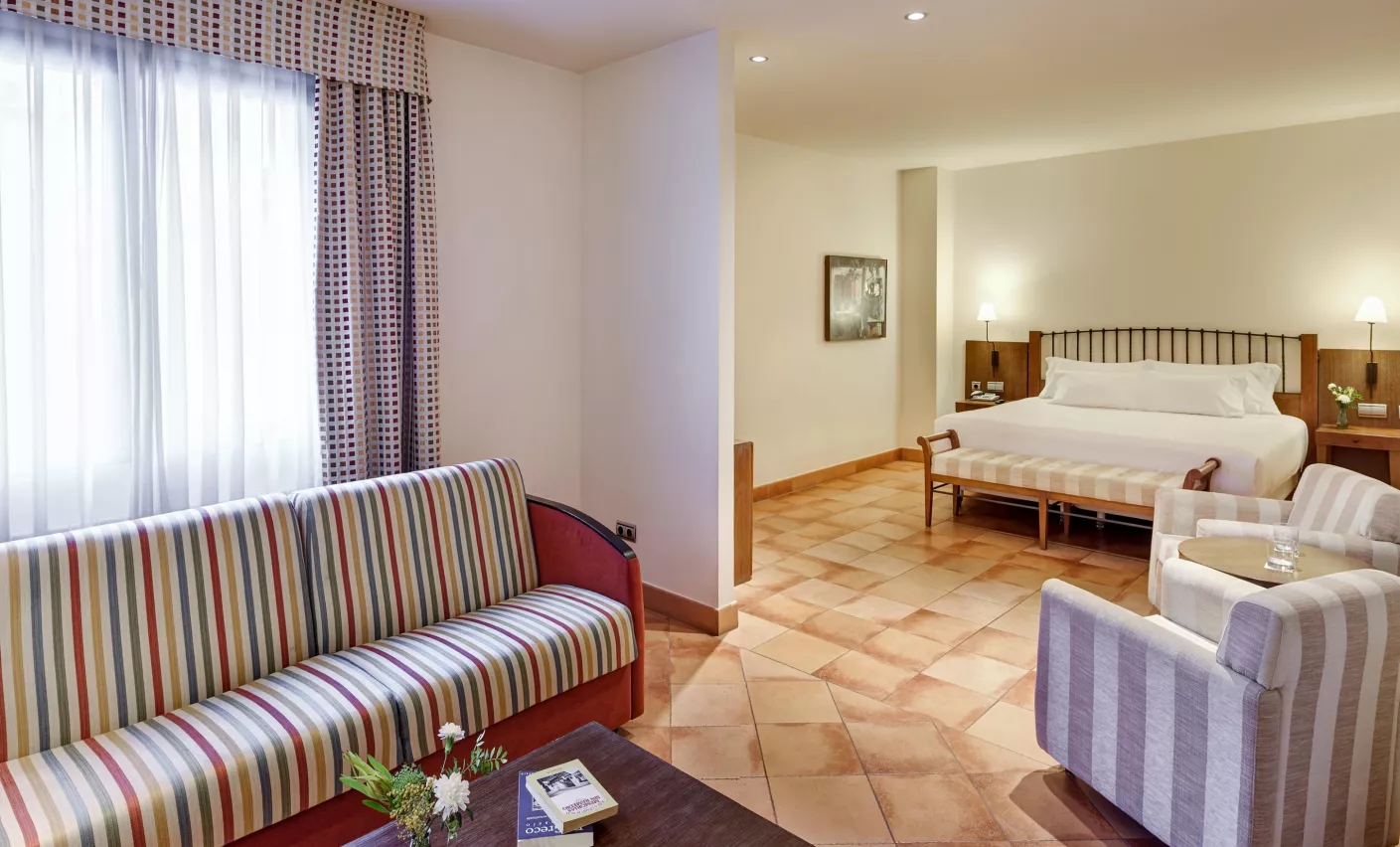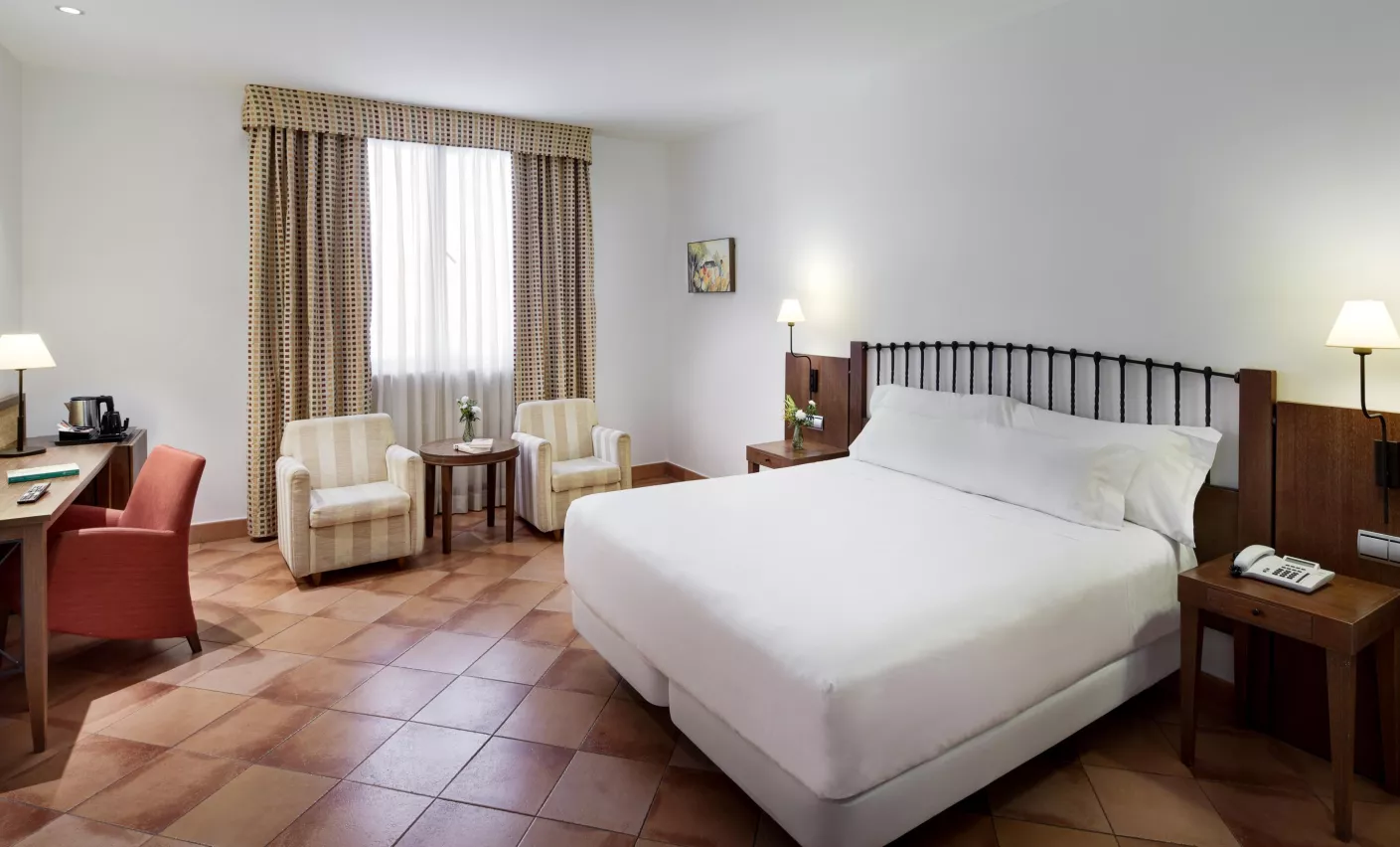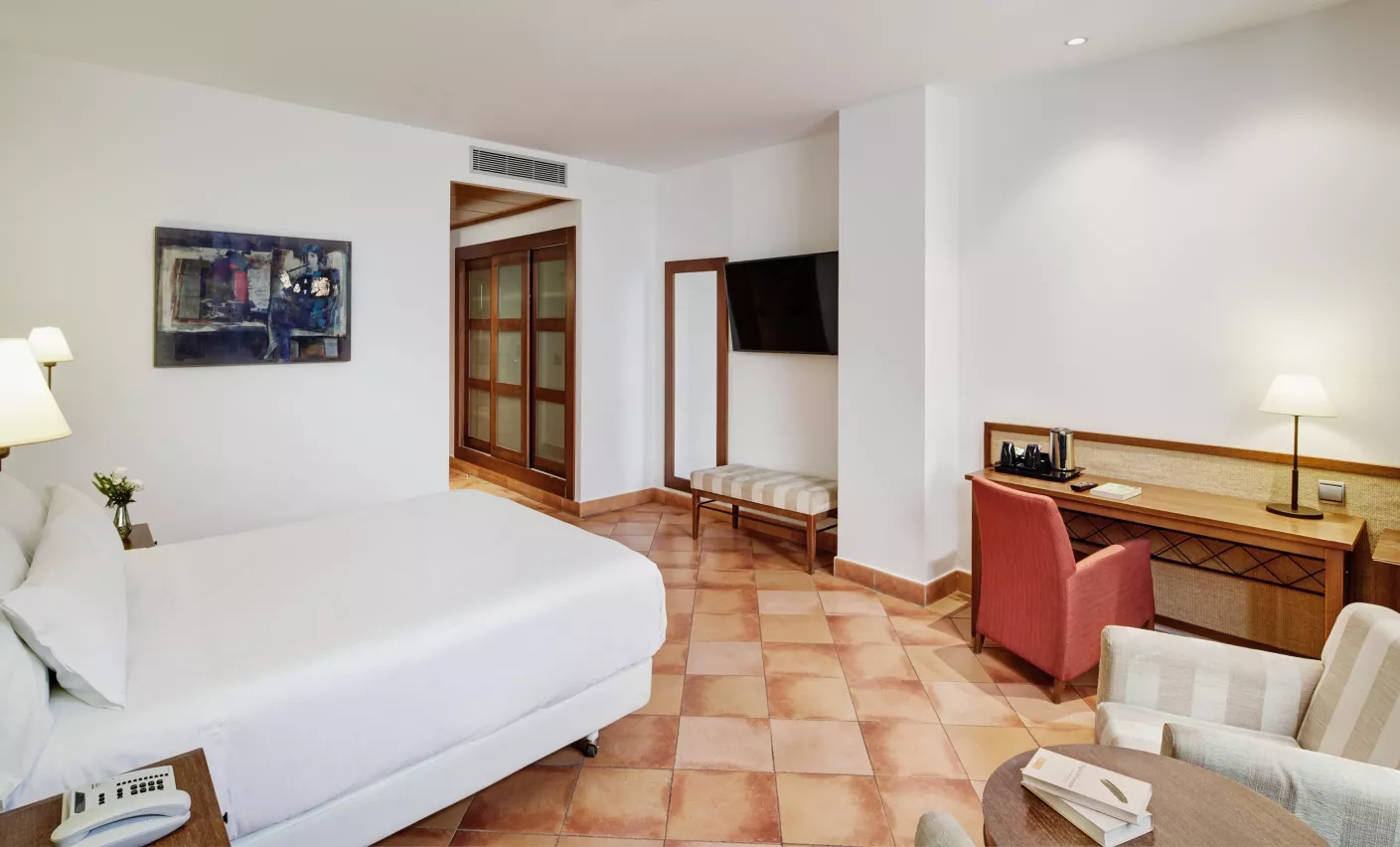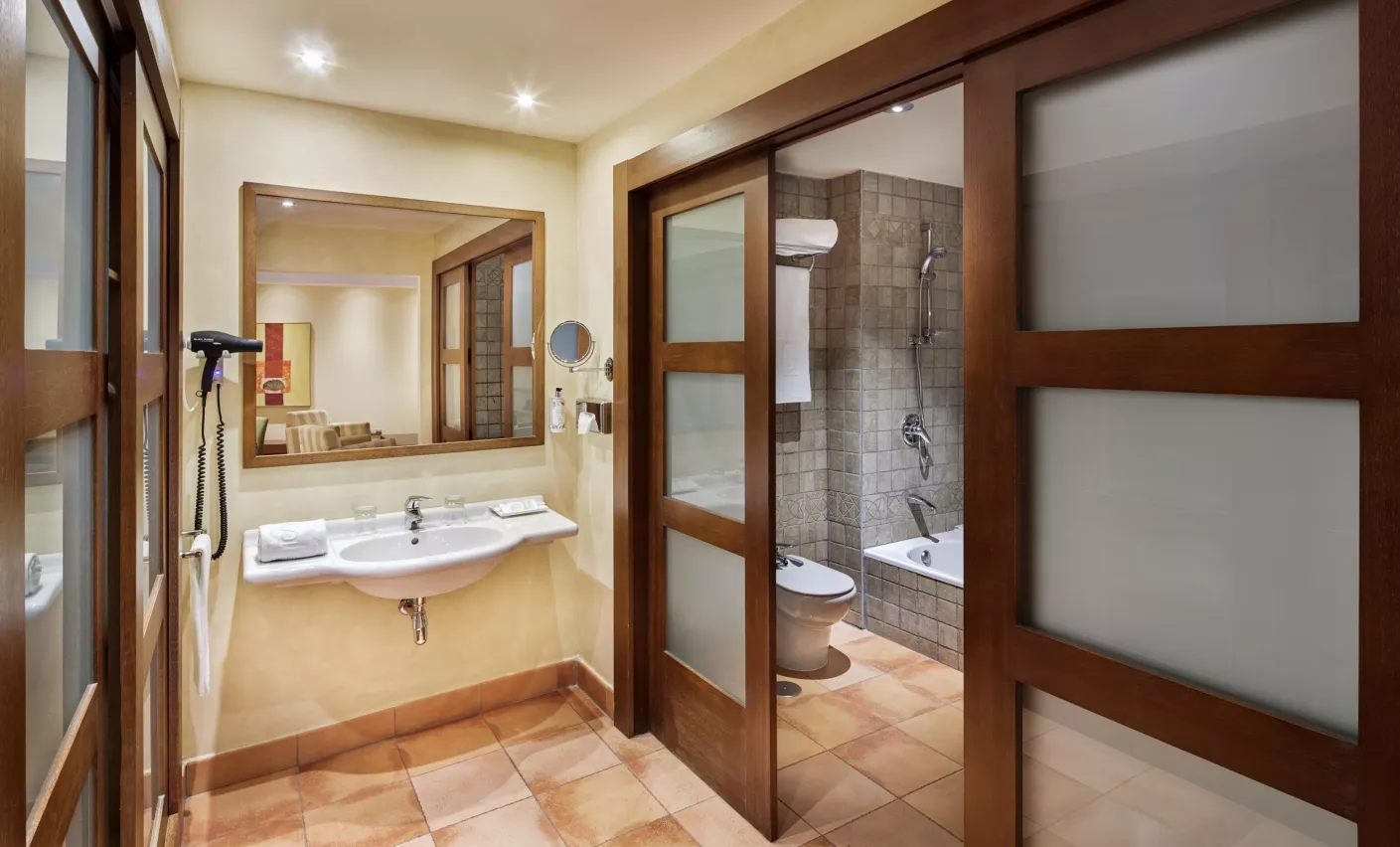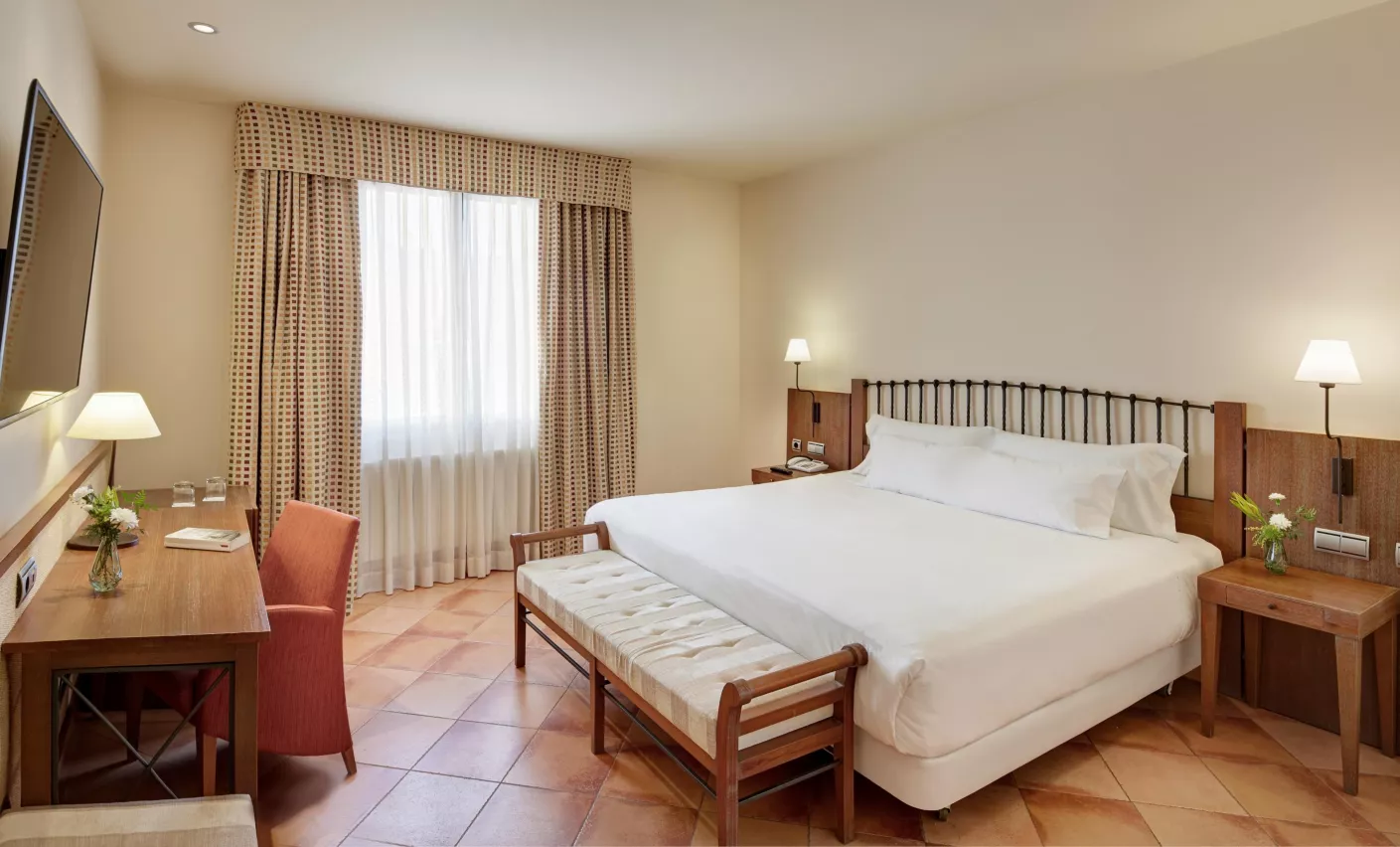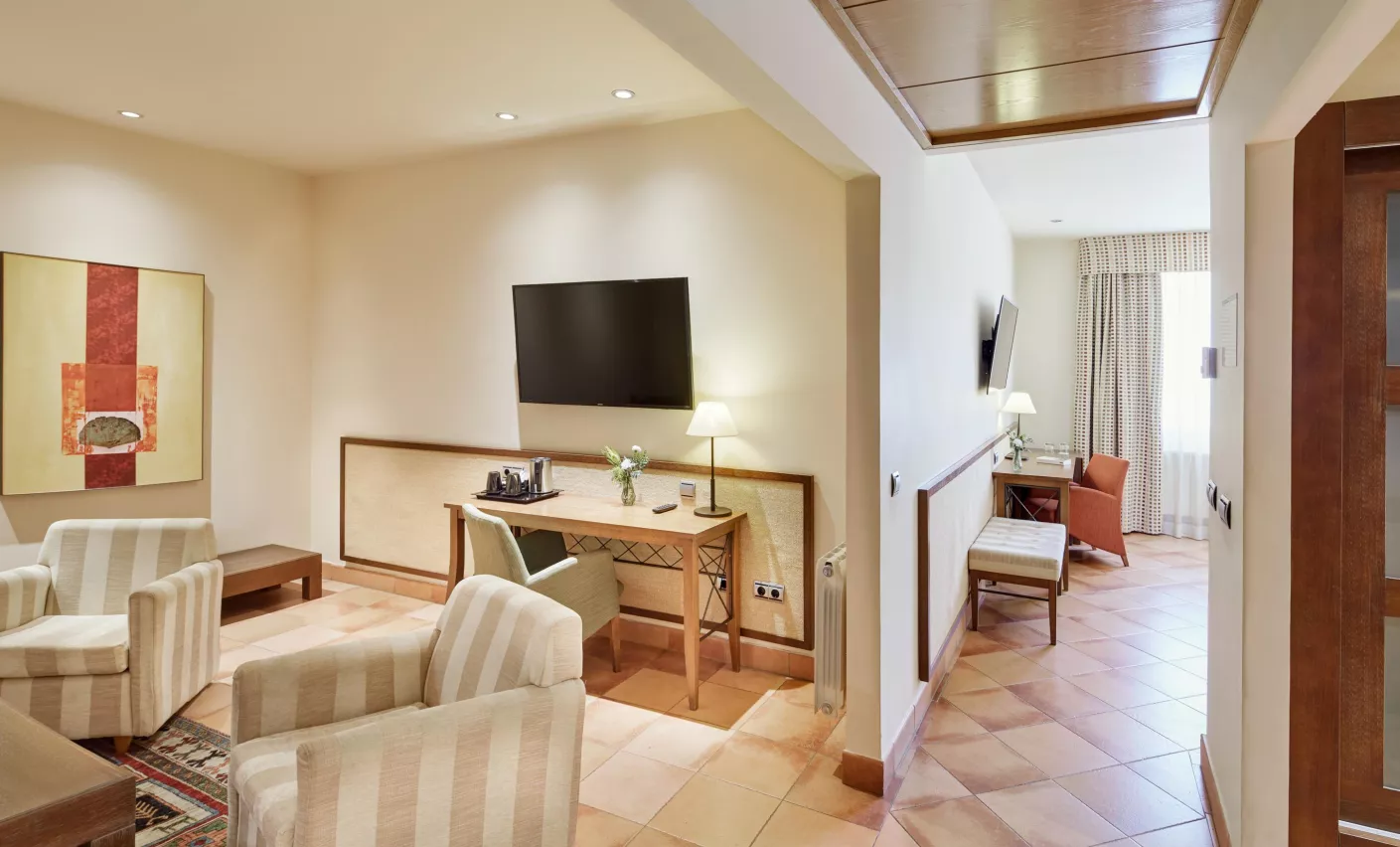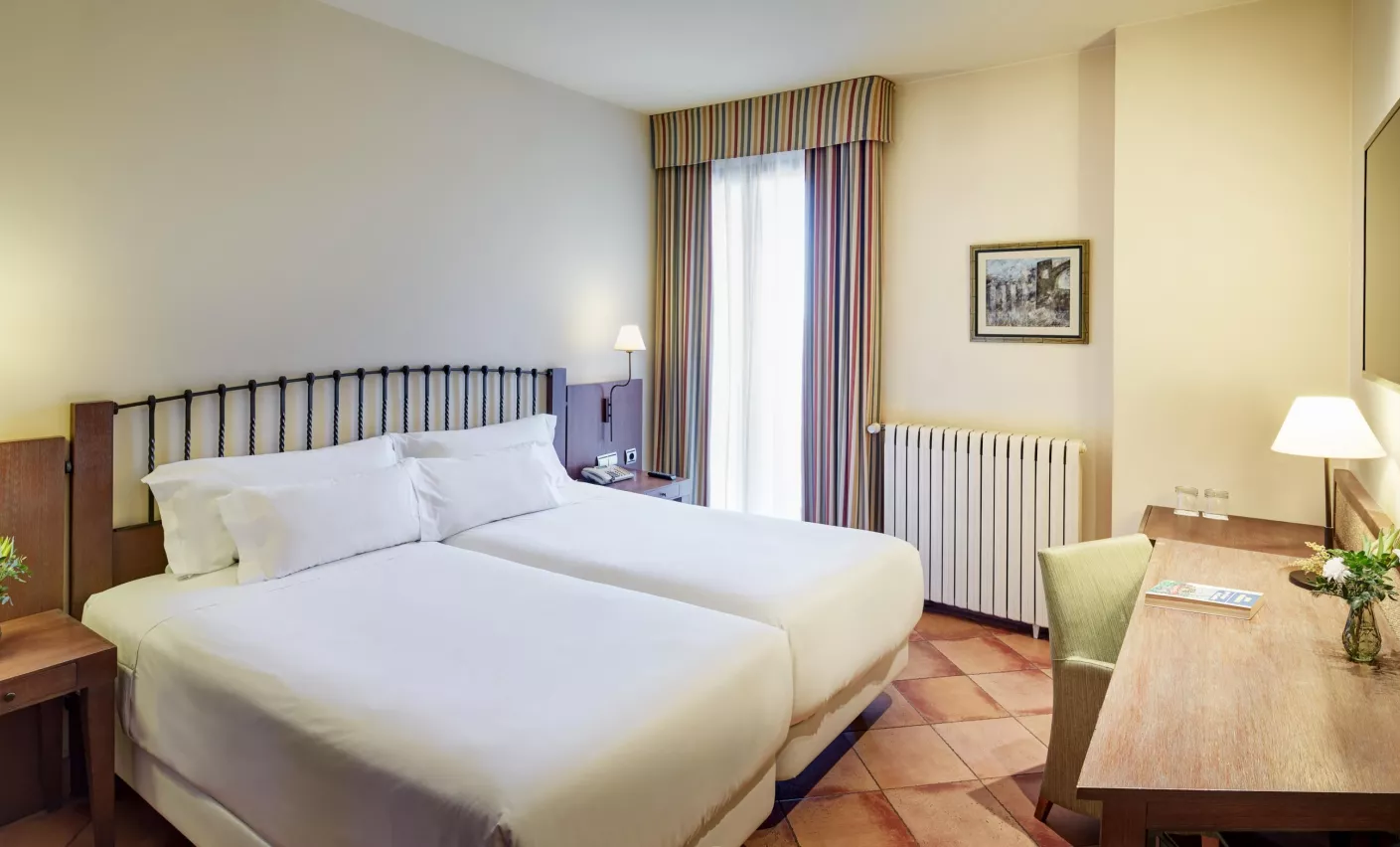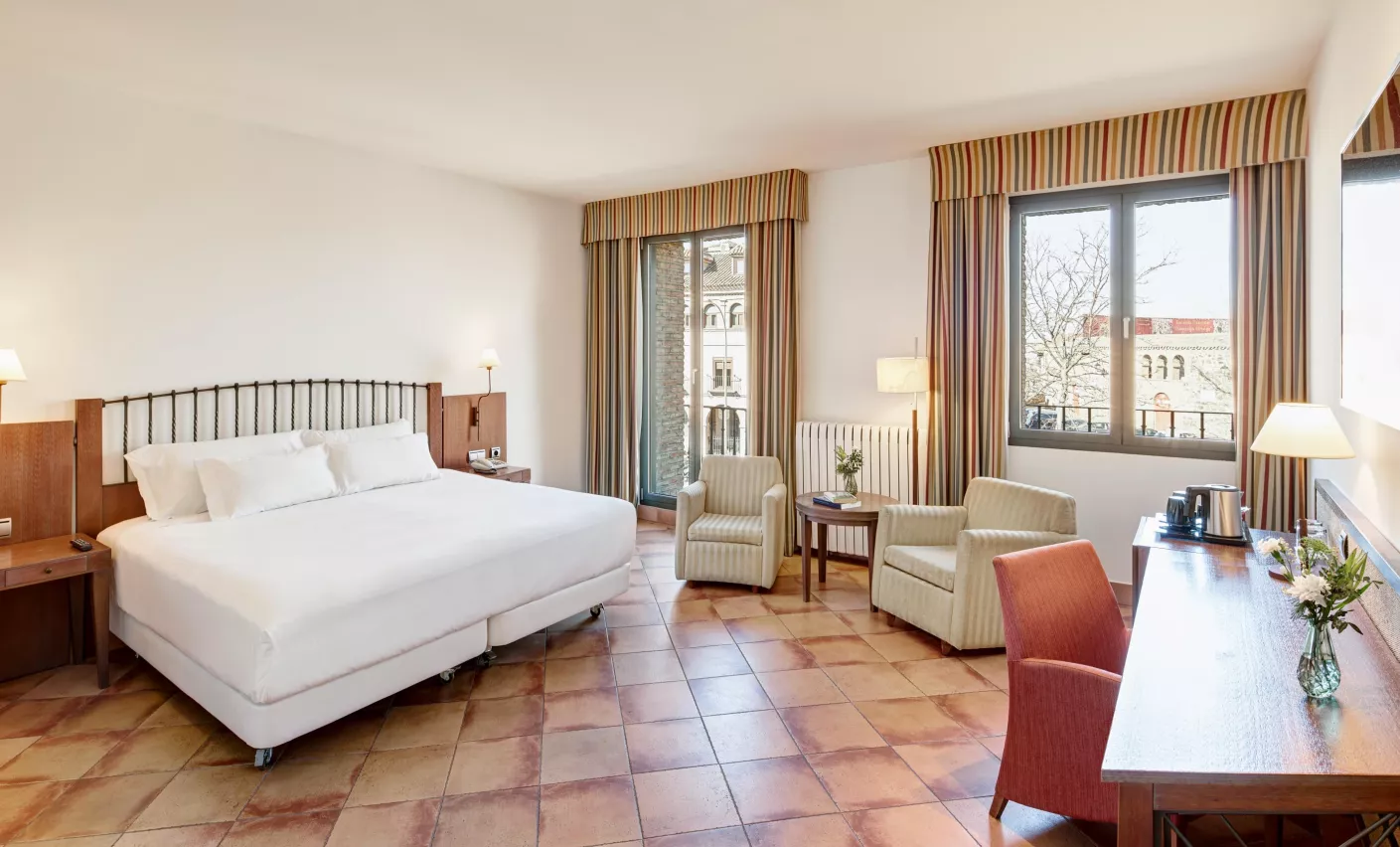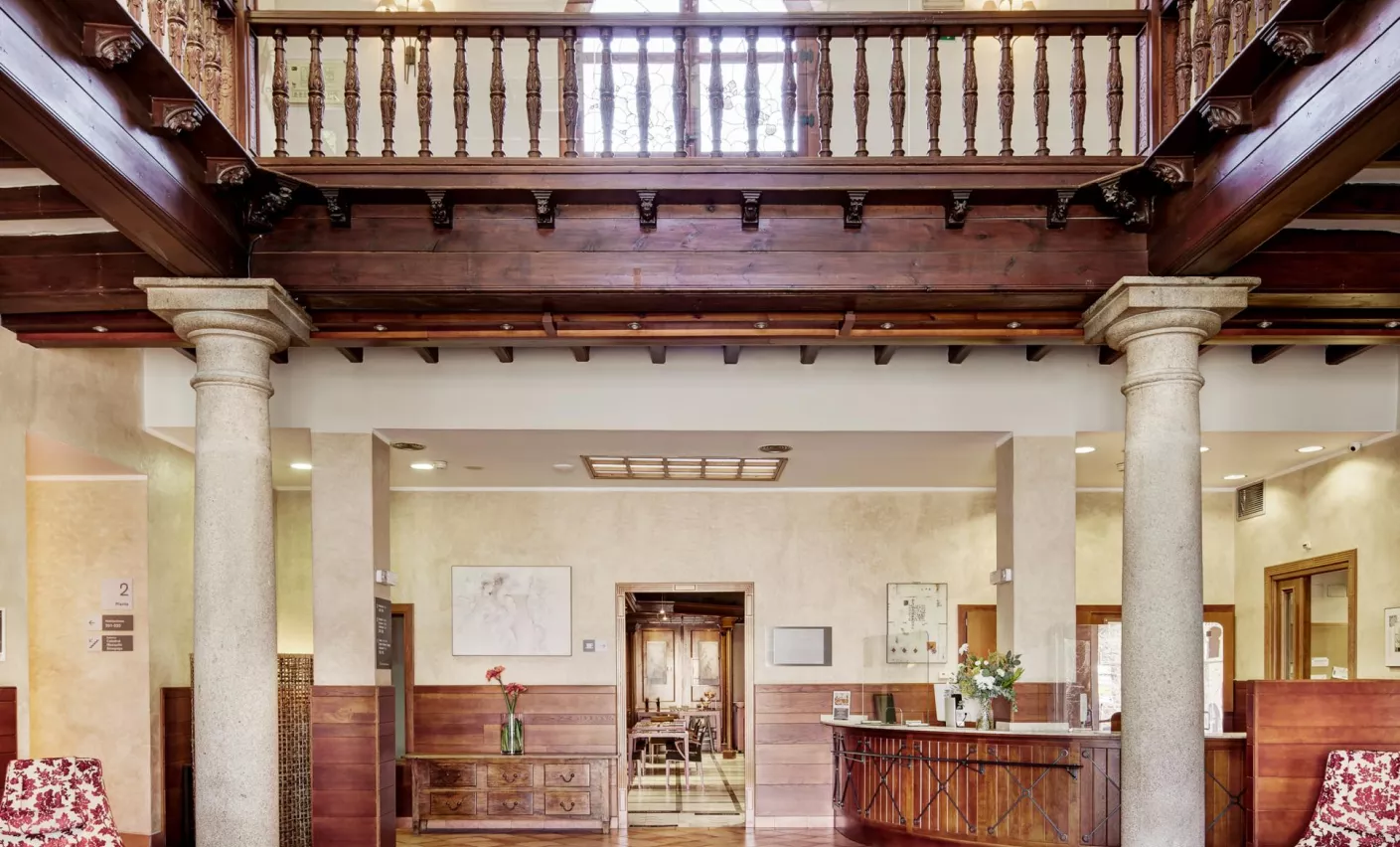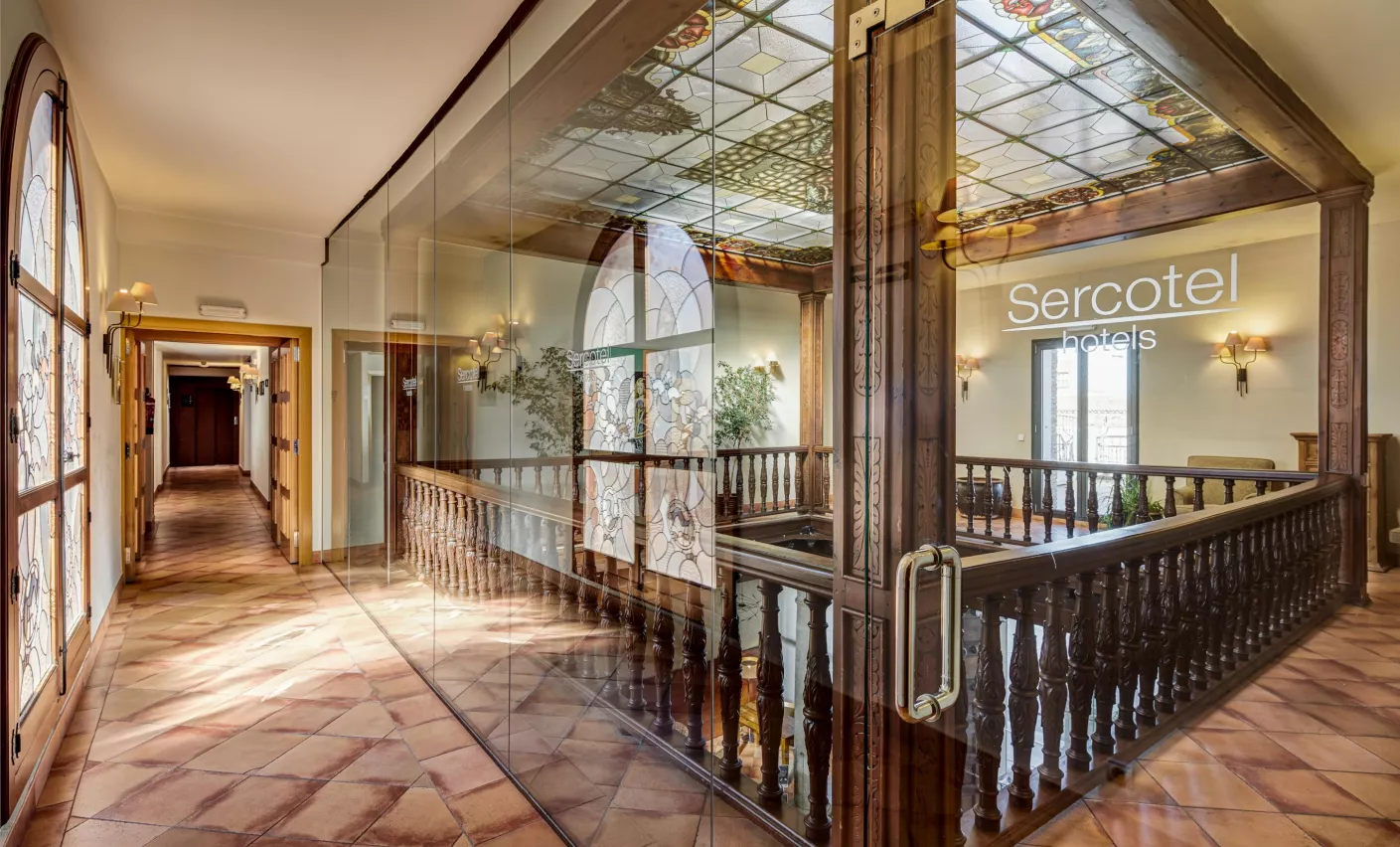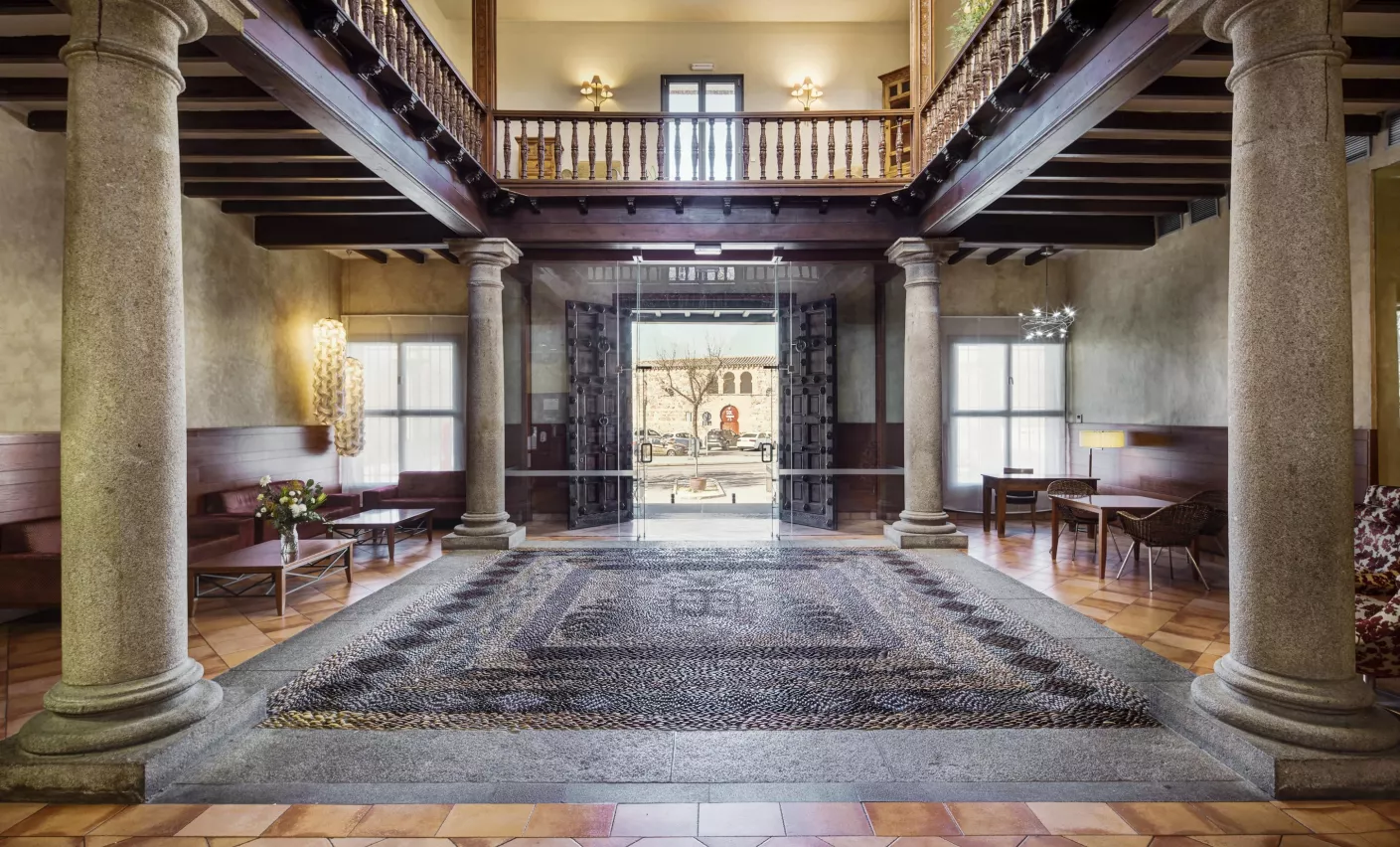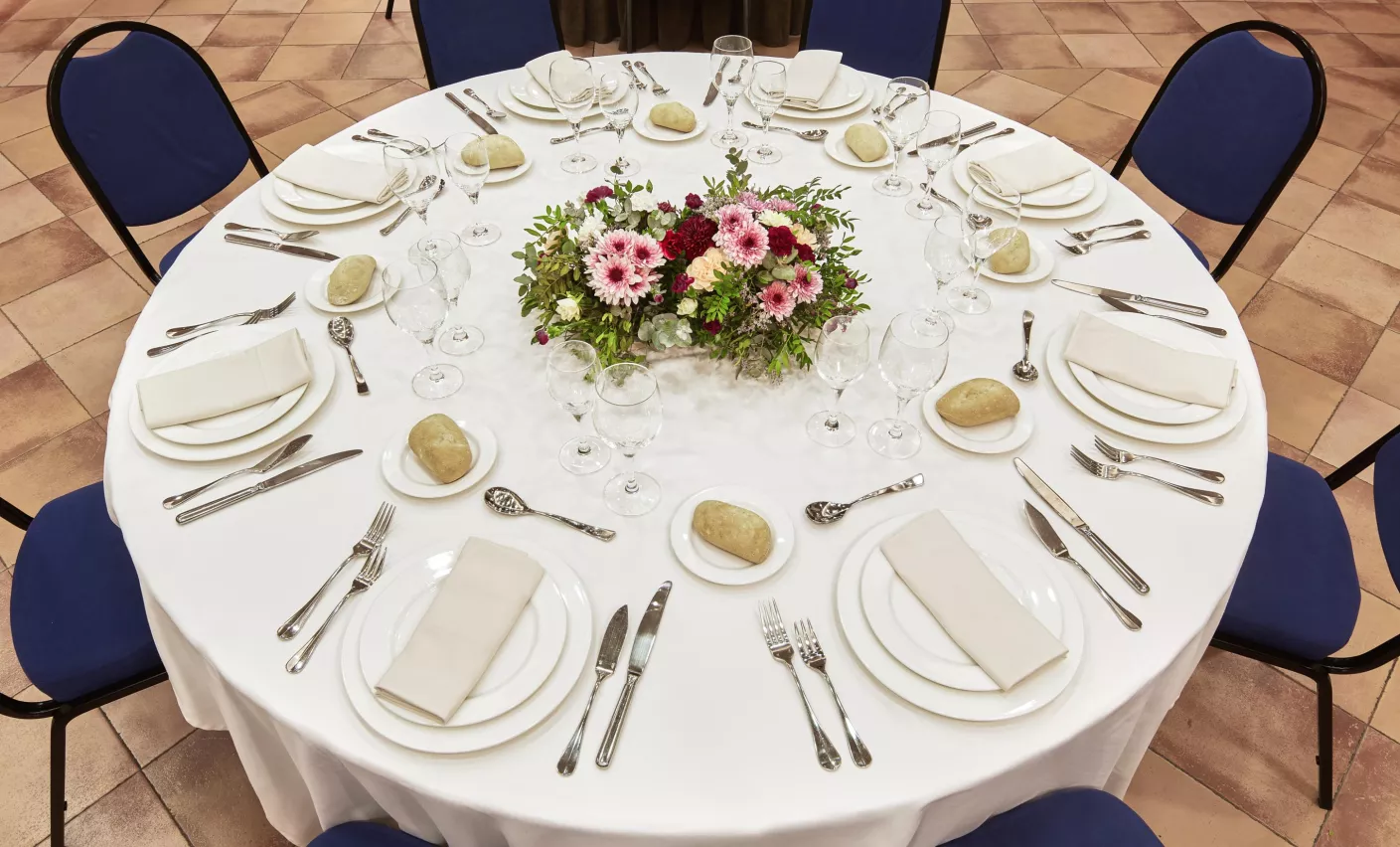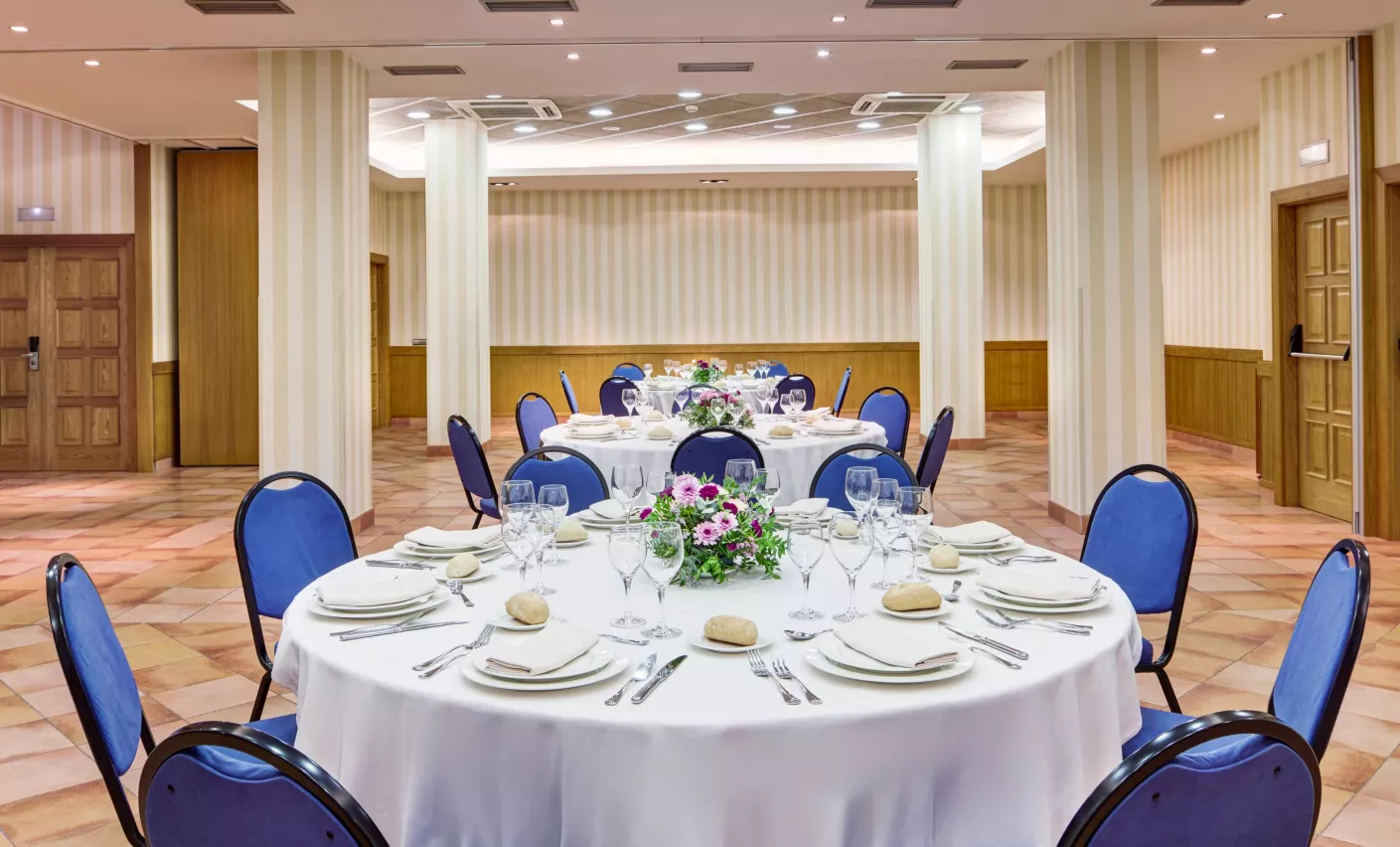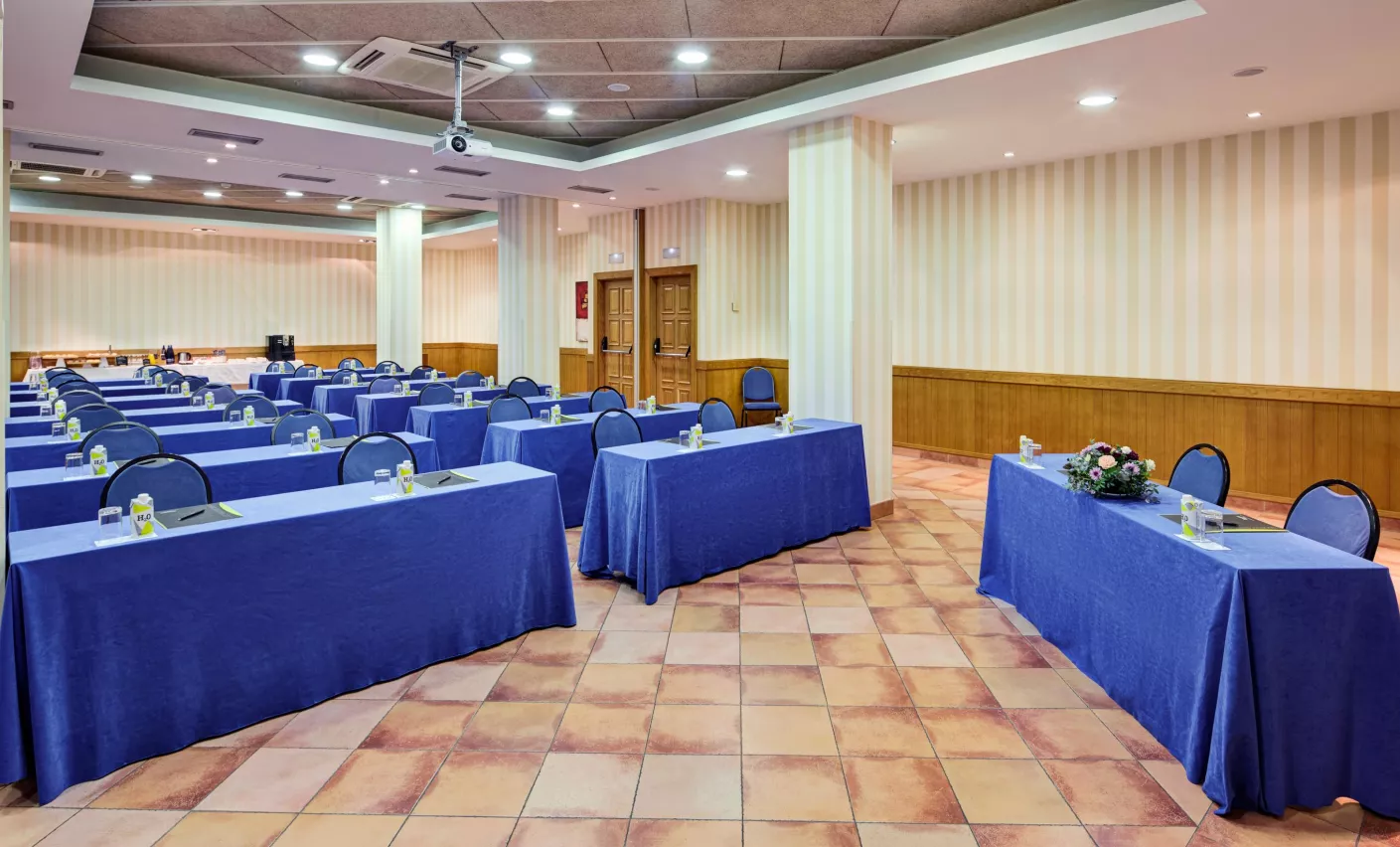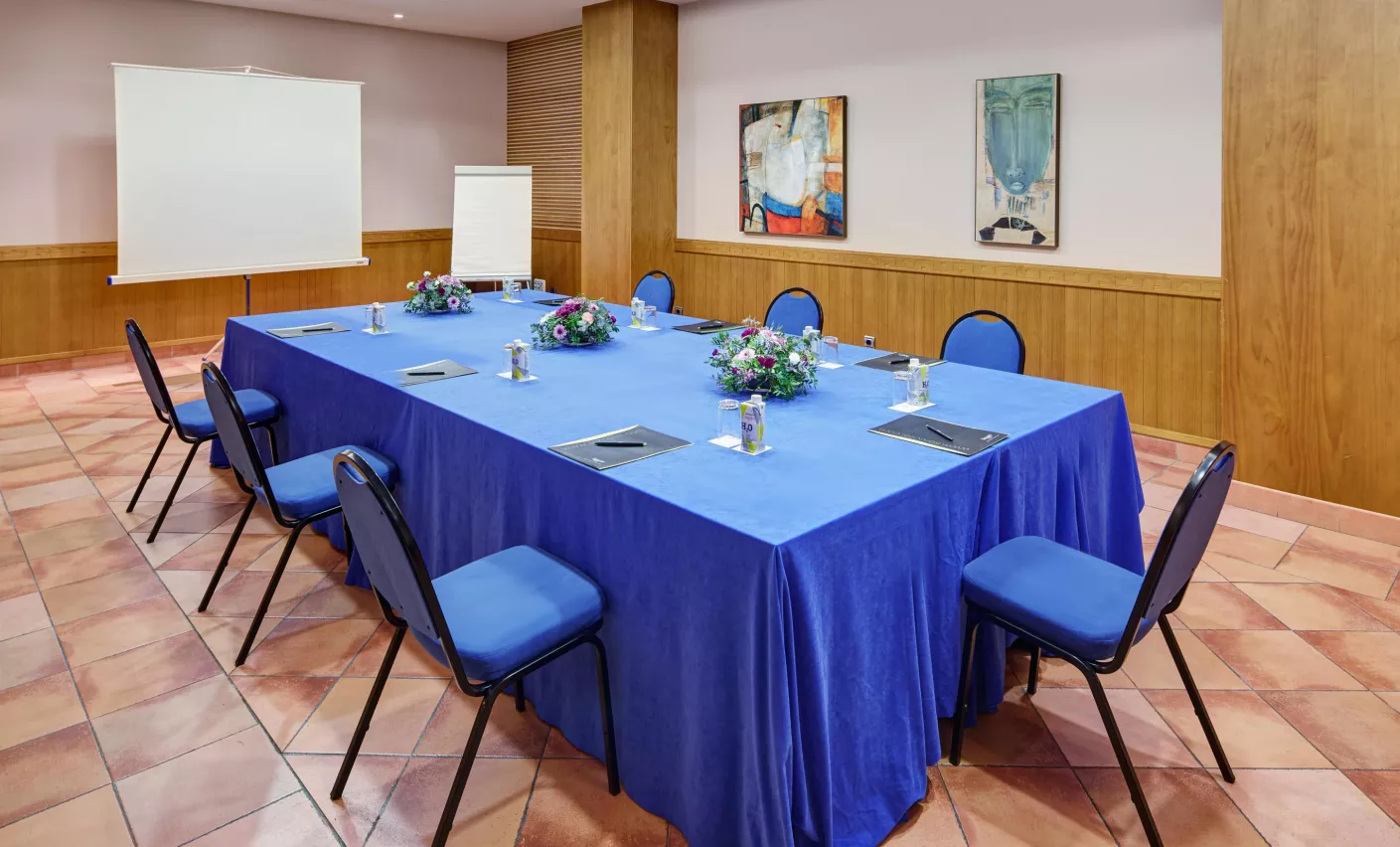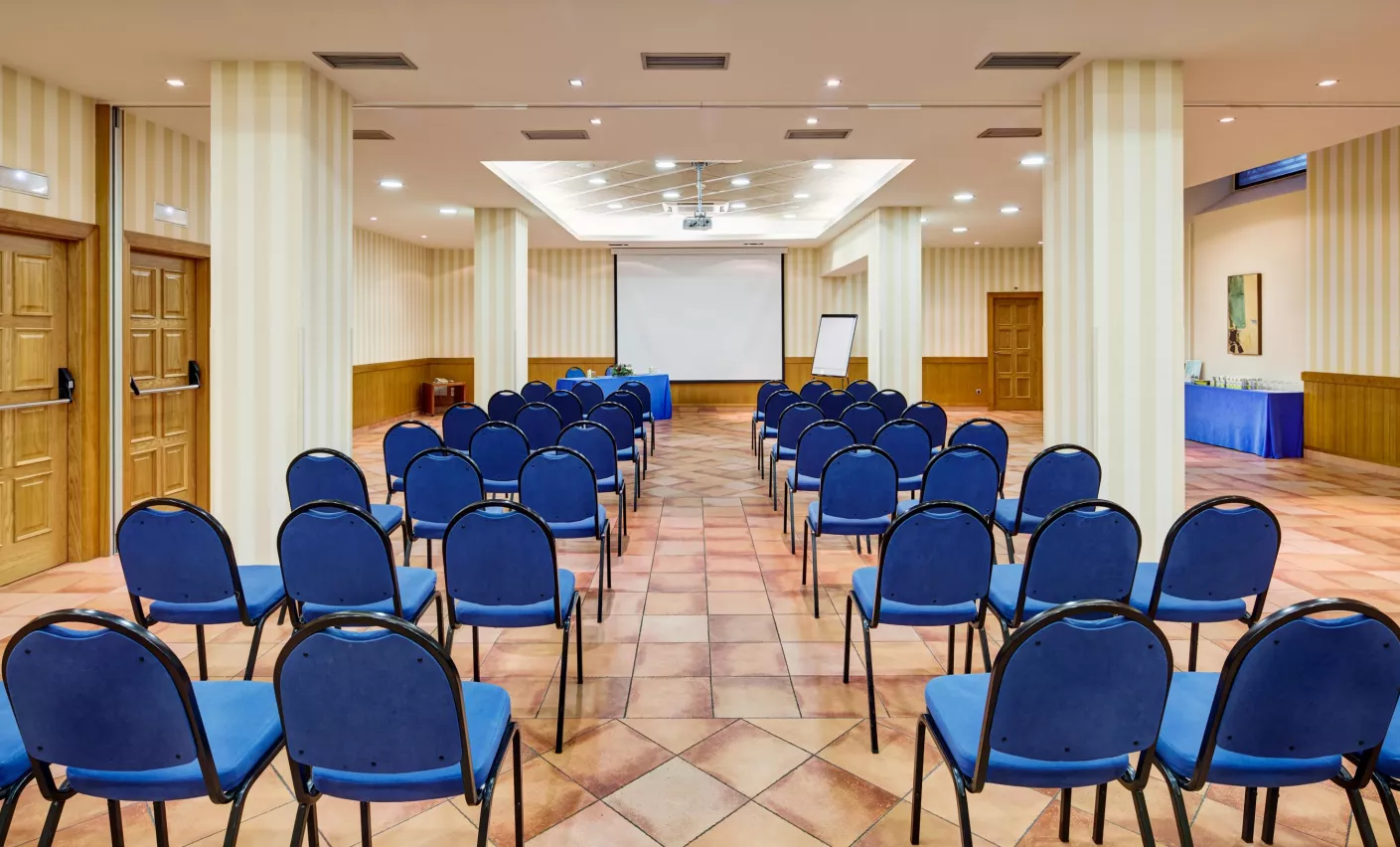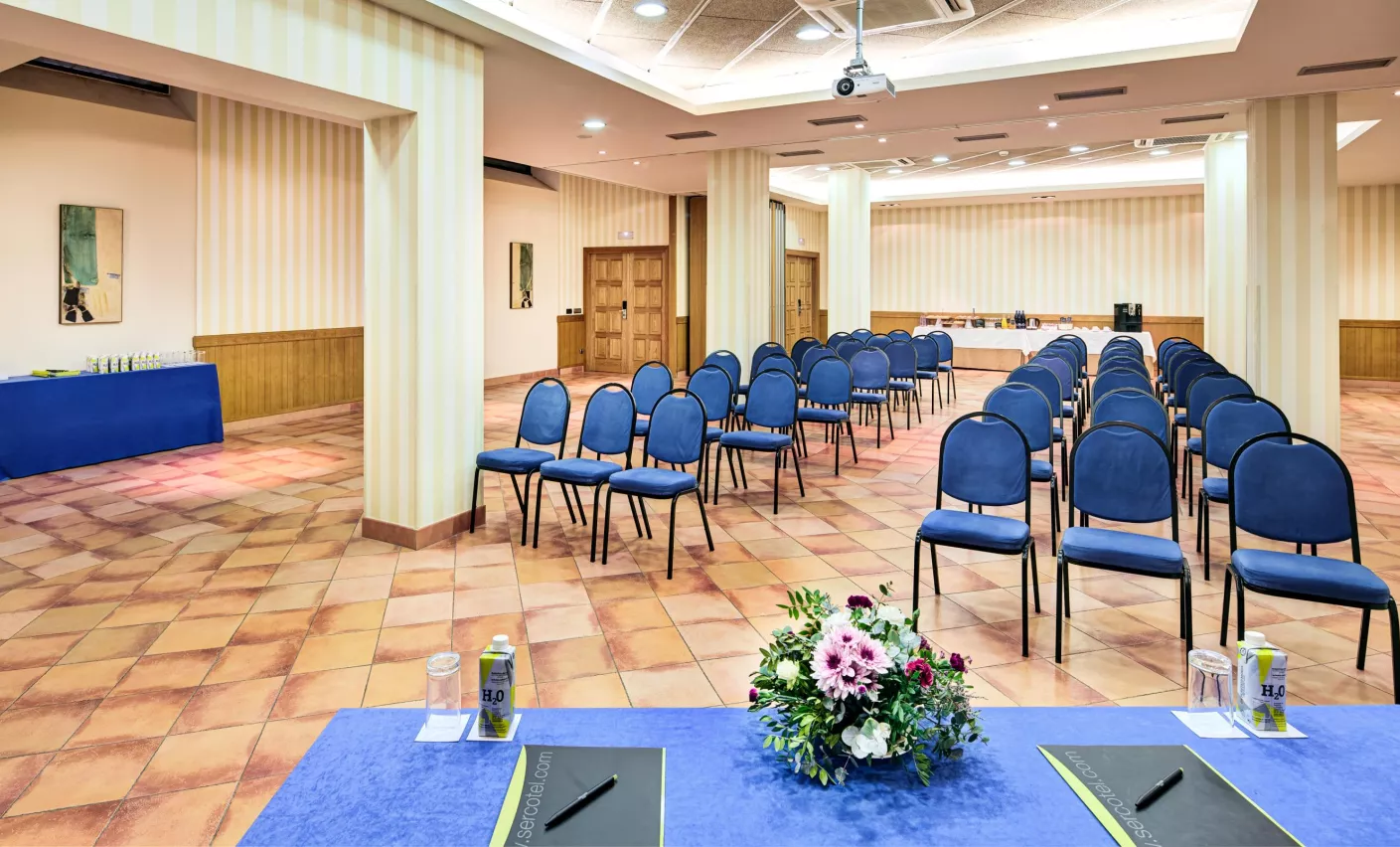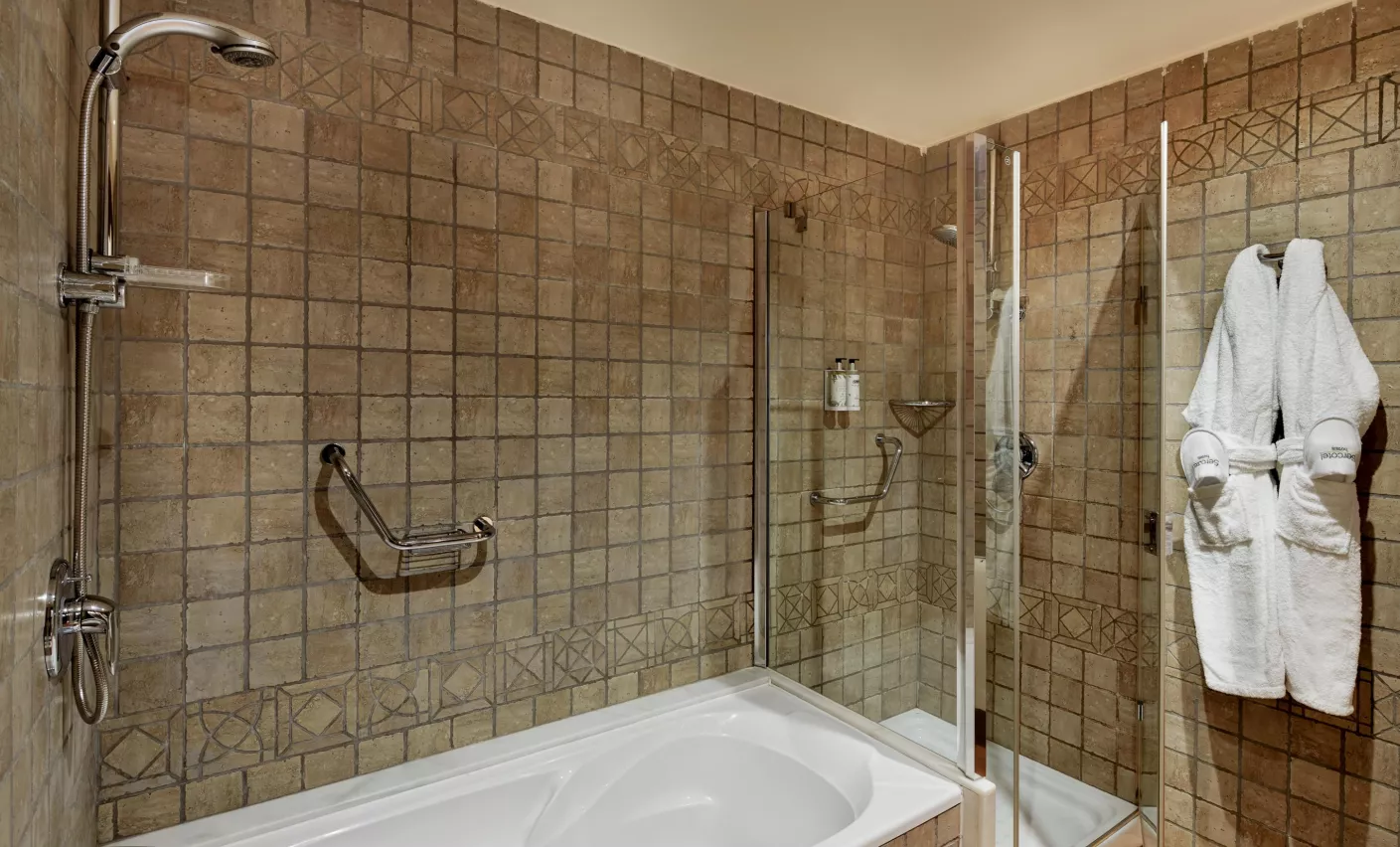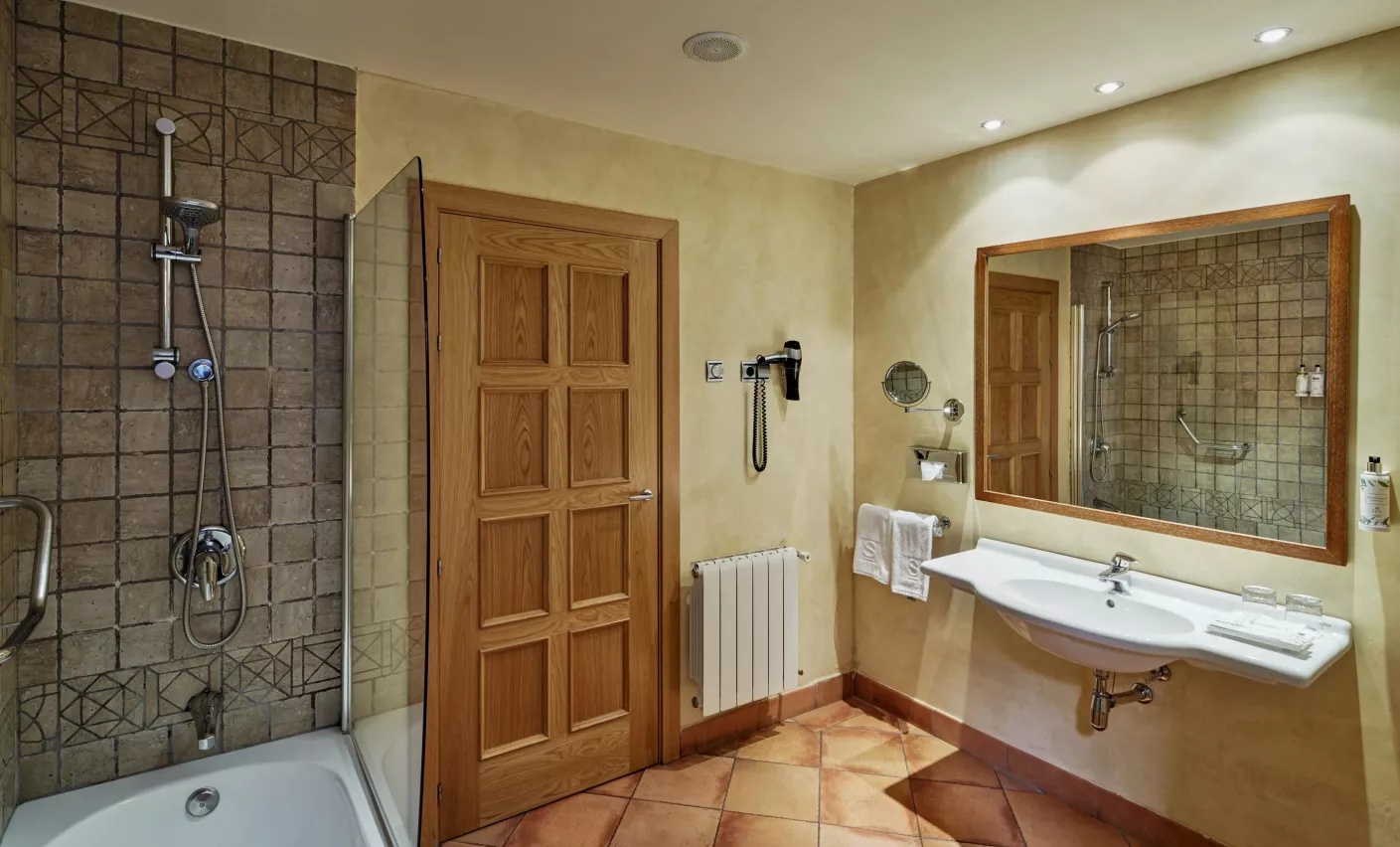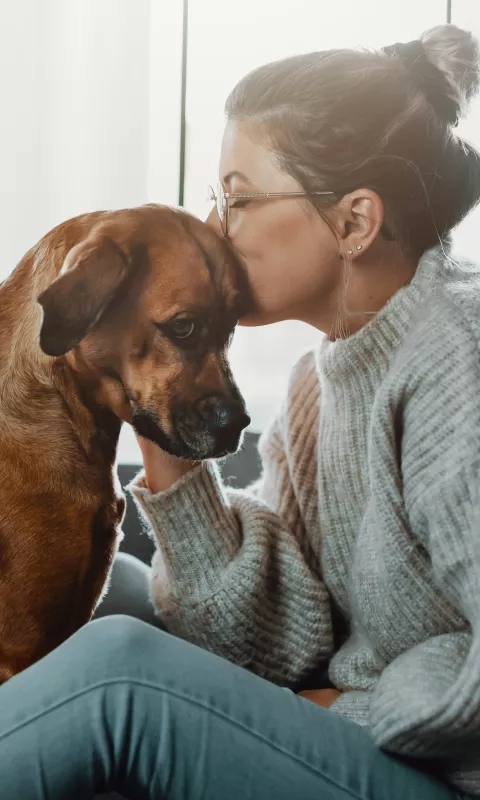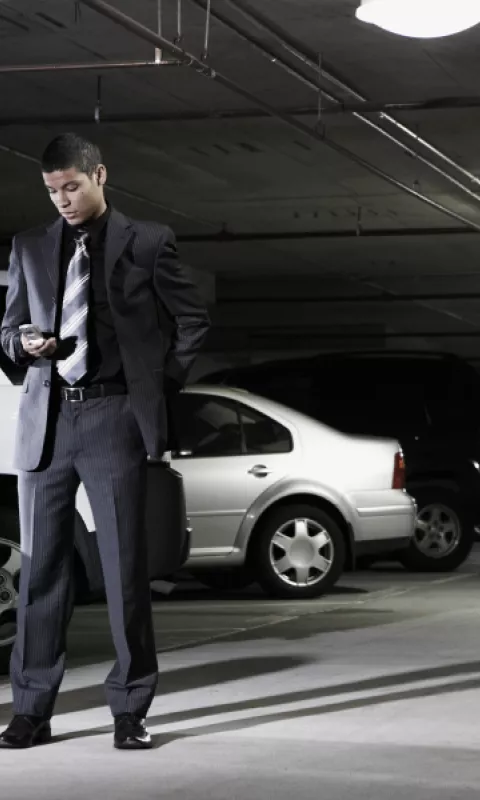 Parking
Do not worry about your car. For a small supplement you can park in a car park that we have arranged a few meters from the hotel.
Key features
At our hotel we take care of everything you need so that you can relax in the middle of the historic city of Toledo. The services of the Sercotel Toledo Renacimiento are designed for your full comfort.
Meeting rooms
FACILITIES
Flexible spaces in the best locations.
PEOPLE
Tailor each space to the needs of your event.
SQUARE METRES
Rooms for holding your social event, convention or meeting in.
Frequently Asked Questions
What are the check-in and check-out times at Sercotel Toledo Renacimiento?
You can check in from 15:00 and you must check out by 12:00.
Is it possible to check in early or check out late at Sercotel Toledo Renacimiento?
Late check-out services are available to enable you to get the most out of your stay. The service is subject to availability and may entail an additional cost. In the case of the Late Check-out service, the cost is €15 until 14:00 and €22 until 16:00.
Does Sercotel Toledo Renacimiento provide parking facilities?
Yes, the hotel has a car park that costs €15 per day. You can only book a parking space from the reception team when you arrive at the hotel.   
Does Sercotel Toledo Renacimiento provide Wi-Fi? Is it free of charge?
Yes, there's free Wi-Fi access throughout the hotel. Log on and browse. 
Does Sercotel Toledo Renacimiento provide cots for babies?
Of course. If you need a cot, just ask for one when you make your booking or ask the reception team. The cots entail no additional cost. 
Can I stay at Sercotel Toledo Renacimiento with my pet?
Yes, we allow pets with a weight limit of 10Kg. A supplement of €20 per night will be charged. Remember that the service is subject to availability and you must book in advance.
Is there a cafeteria at Sercotel Toledo Renacimiento?
Yes, Sercotel Toledo Renacimiento has a cafeteria.
Is there a restaurant at Sercotel Toledo Renacimiento?
Yes, there's a restaurant at the hotel. 
What kind of breakfast is served at Sercotel Toledo Renacimiento?
We offer buffet breakfast at a cost of 14 € per person. It is served Monday through Friday from 7:30 to 10:30 and Saturdays and Sundays from 8:00 to 11:00.
Does Sercotel Toledo Renacimiento provide Room Service?
Yes, Room Service is available between 19:00 and 23:00 from Sunday to Thursday.
Are there fridges and/or minibars in the rooms at Sercotel Toledo Renacimiento?
Yes, all the rooms have a minibar.
Does Sercotel Toledo Renacimiento provide a laundry service?
Yes, we provide a laundry service. It's available from 9:00 to 15:00.
Does Sercotel Toledo Renacimiento provide a pillow menu?
You can look through the pillow menu and choose the one best suited to your needs to enable you to rest as if you were at home.