Sevilla, Spain
Sercotel Sevilla Guadalquivir Suites
Search your hotel or destination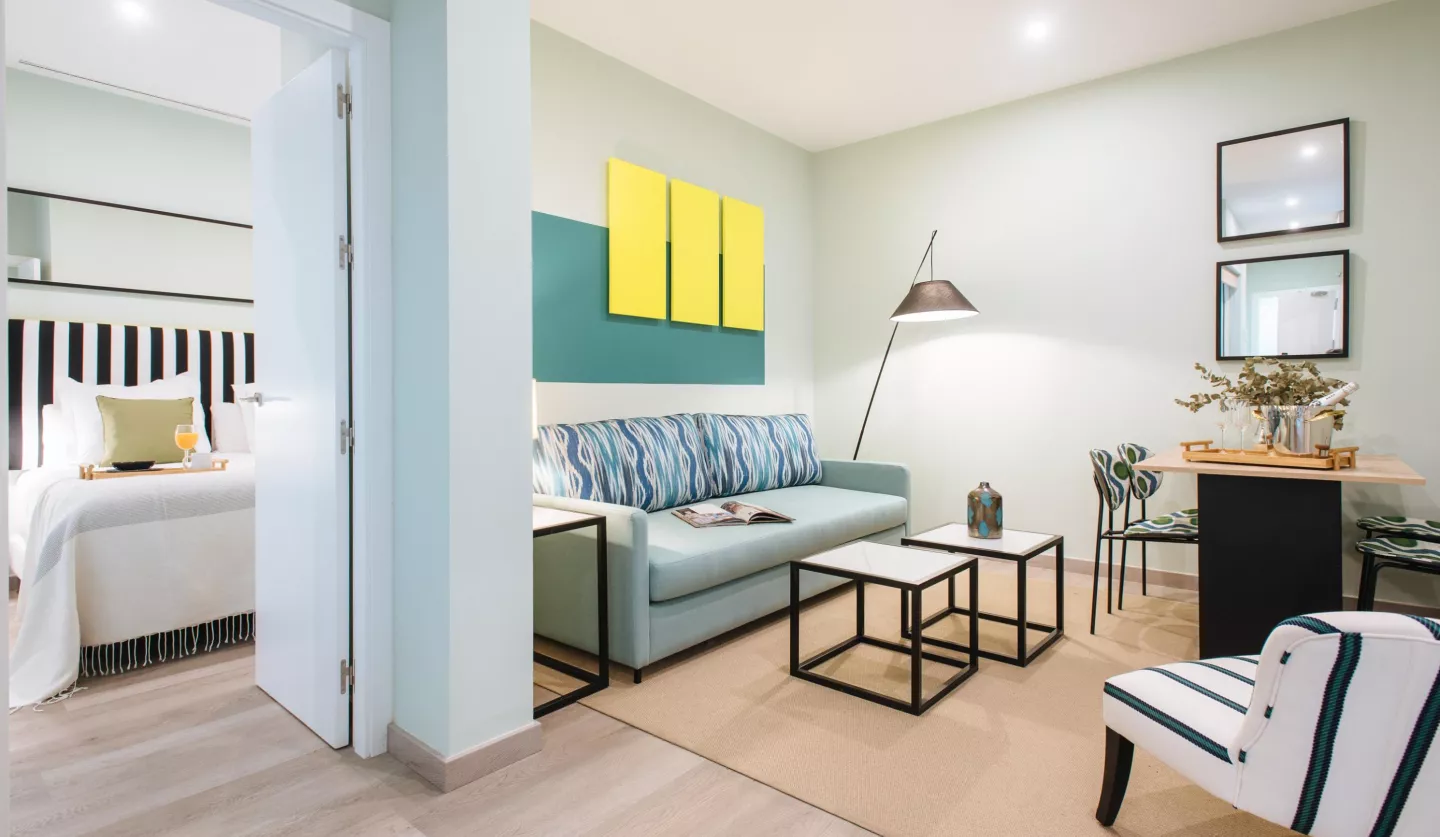 Just like at home, but better
You know that magazine house that anyone would want to live in? Tastefully decorated, beautiful, cozy, full of natural light, and with every luxury of detail. Well, these are the holiday apartments of our Sercotel Sevilla Guadalquivir Suites. 
You will find us easily. We are 5-minute walk from the Alameda de Hércules and very close to the Guadalquivir River. Specifically, at number 24 Calatrava Street, inside a beautiful three-story building. The kind of building whose aesthetics are not only inviting but also respectful of the city's architectural style.  
And if you already like the outside, wait until you discover the inside of our Sercotel Guadalquivir Suites. In total, 24 versatile apartments of different sizes, are designed to make your stay and that of those accompanying you perfect. 
Because our accommodations can match any type of getaway. Whether you come for work, leisure or a mixture of both. Whether you arrive alone, as a couple, with friends, or with your family. Whether you bring your pet or not. At Hotel Guadalquivir Suites we have the apartment you need for every trip. 
Of course, there will be elements that you will find in each and every one of them. Namely: a modern design, a casual style, plenty of space for you to move around comfortably, beds in which you can experience that "restful sleep", living room, kitchen, bathroom and the feeling that you never want to leave.  
That is why at our Sercotel Sevilla Guadalquivir Suites we offer you late checkout. We like to think there is always time for one last walk around our city or five more minutes of laziness in an amazing king-size bed.  
As you can see, we've got it all figured out. The heat issues as well. We know what Seville is like when the sun starts to do its thing.

Don't worry, we have a space where you can immerse part of your body and cool down from the city heat. And it's elevated. It's on our terrace, from where you'll also have a beautiful view of the capital of Seville.
Refreshing yourself while contemplating the city will help you disconnect after a day of meetings or simply cool off after hours of sightseeing in Seville. We can think of a few better ways to add that extra touch of exclusivity and well-being that always makes a difference to your trip. You'll find our small but powerful swimming pool open from April to October.

Once you've taken a dip, you can recharge your batteries by relaxing outdoors on the sun loungers of our solarium, knowing that yes, you can take another swim because, at Sercotel Guadalquivir Suites, you'll feel at home, but better.
Find your room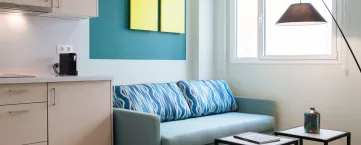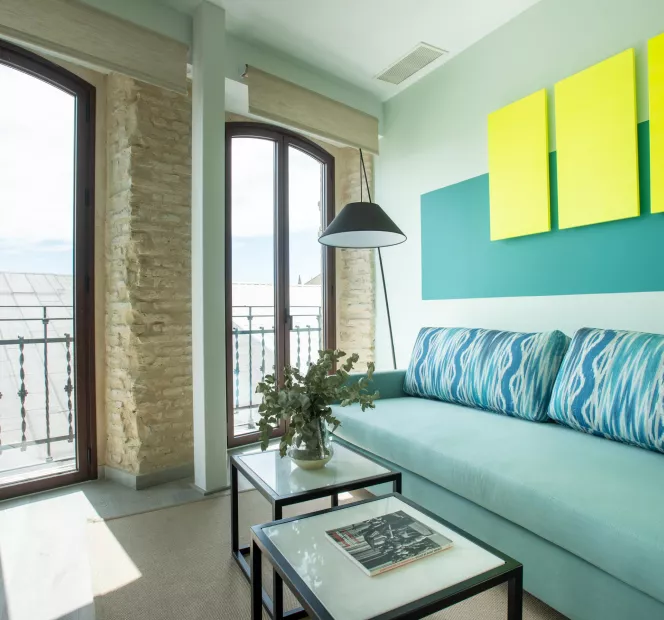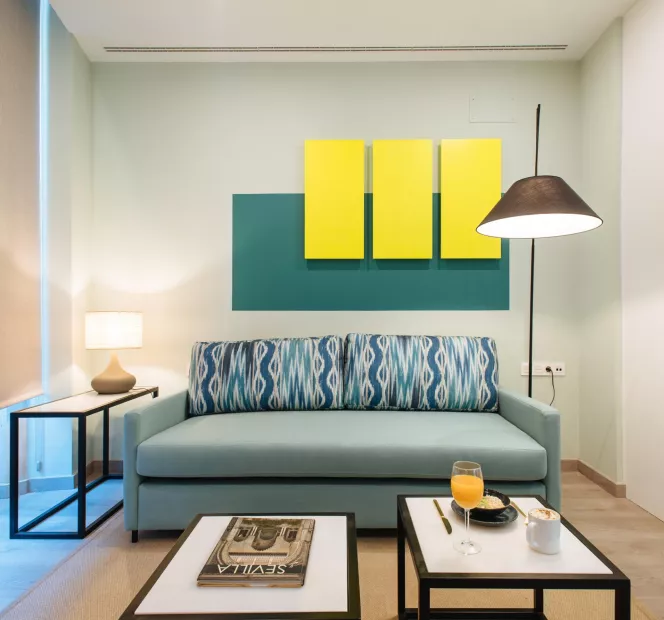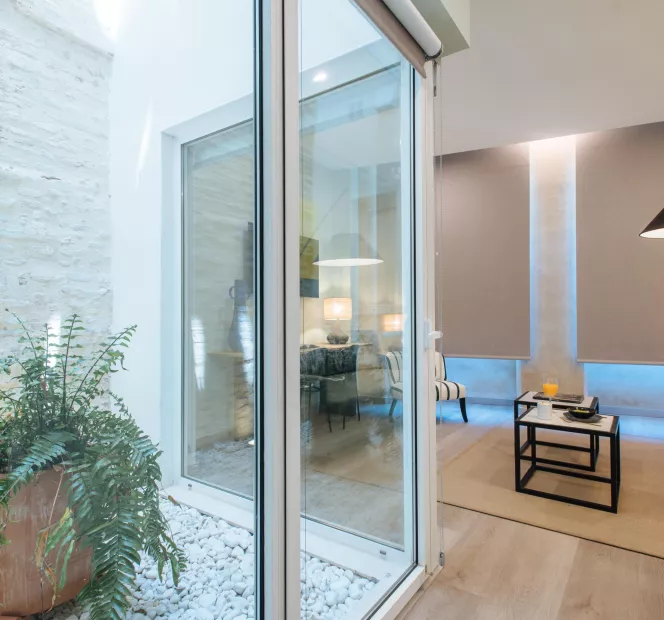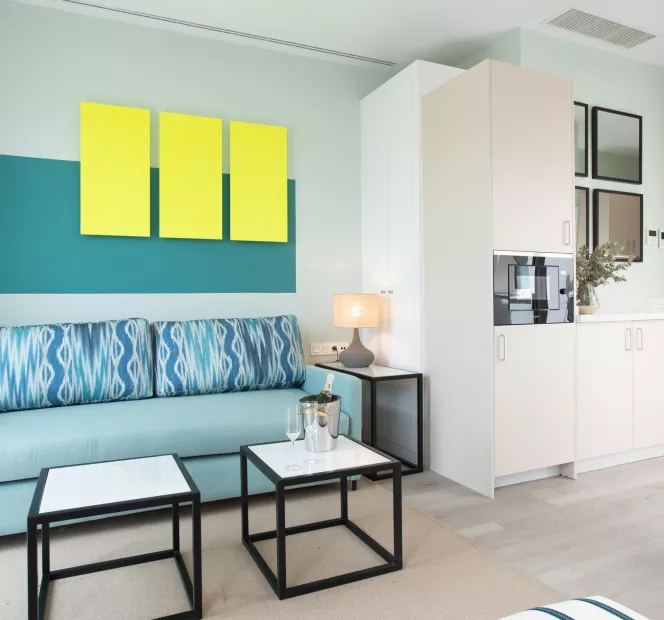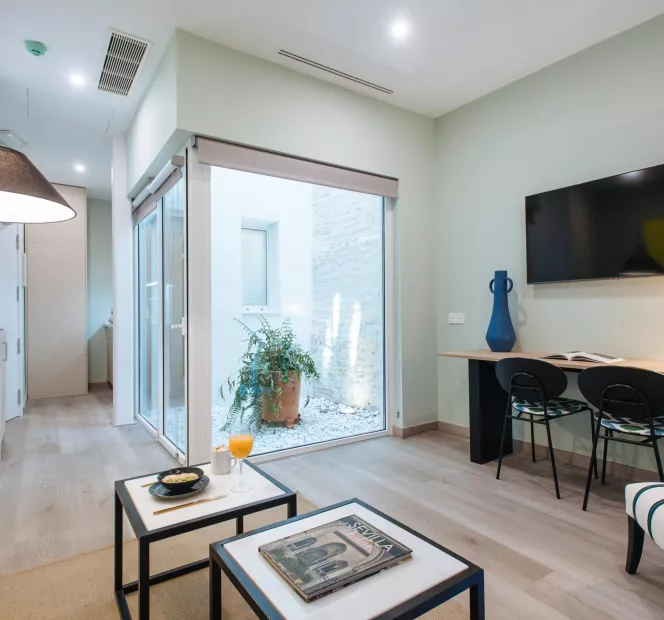 Estudio Superior
Cozy, cosy and beautiful. Very nice. This is what our Top Studio is like. Inside you will find, among other things, a living room perfect for relaxing or working.

Complies with Local/State/Federal fire laws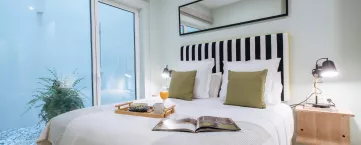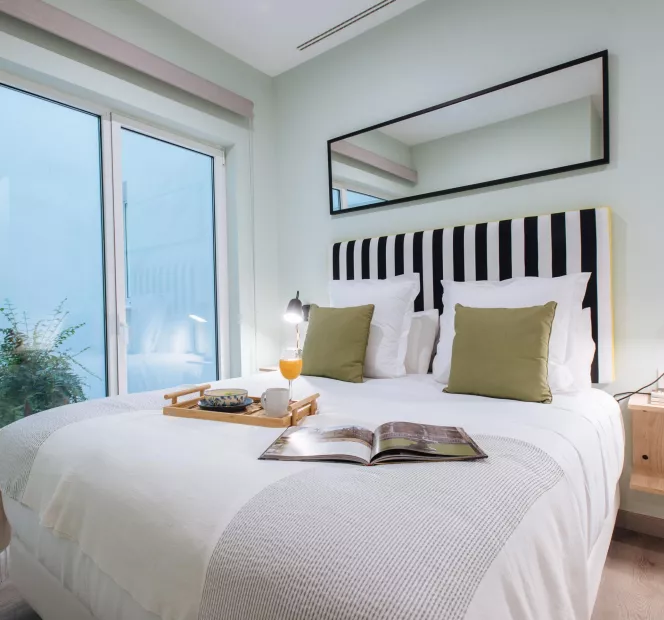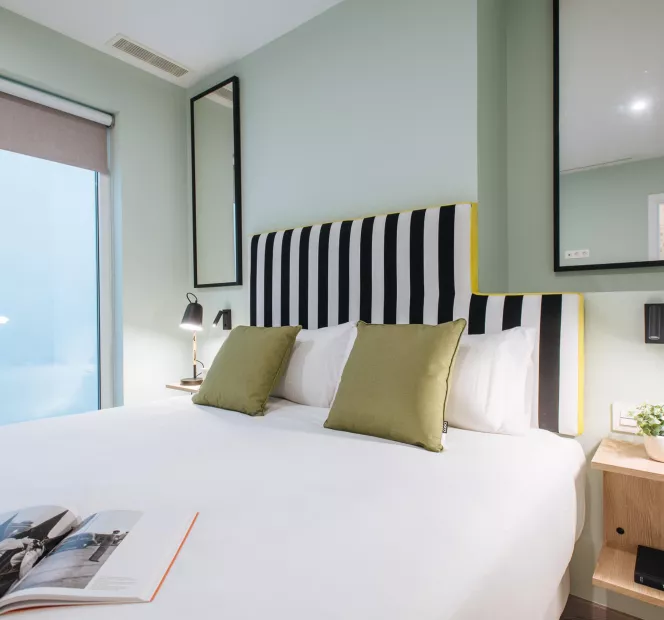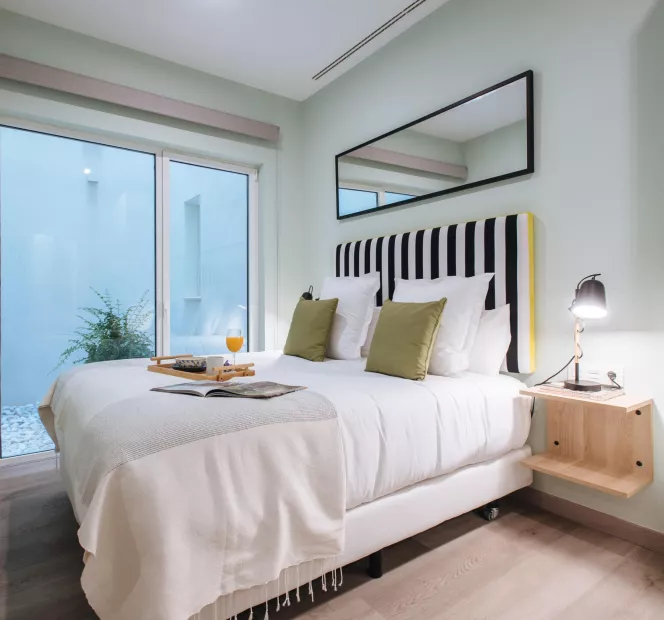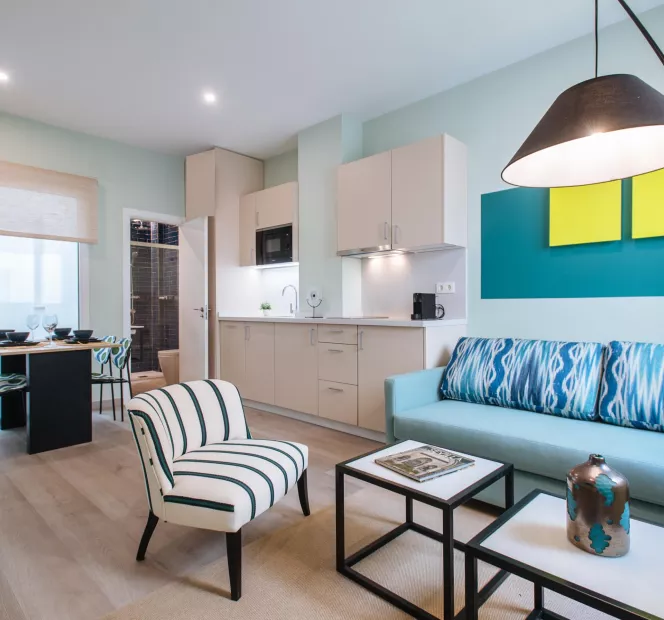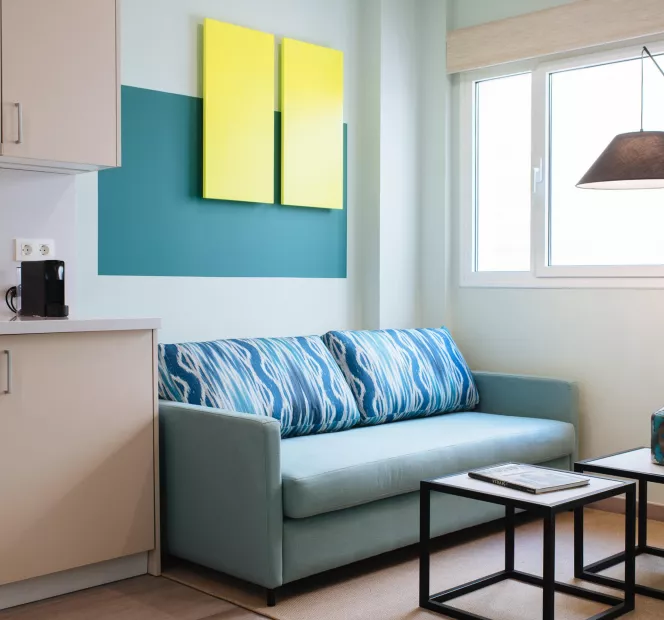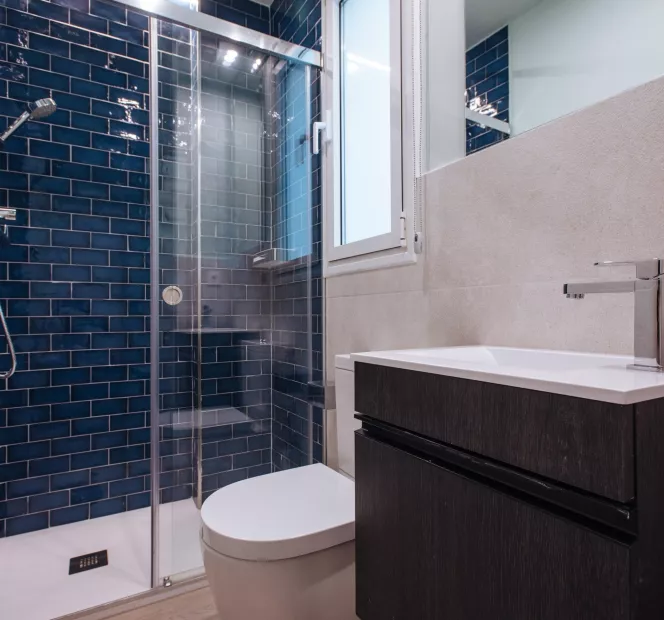 Superior Apartment 1 Bedroom
Your refuge in Seville. The Superior 1 Bedroom Apartment has a bedroom with a large bed designed for your rest. It is spacious, with natural light and everything you need to feel at home.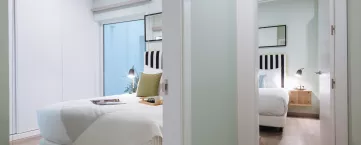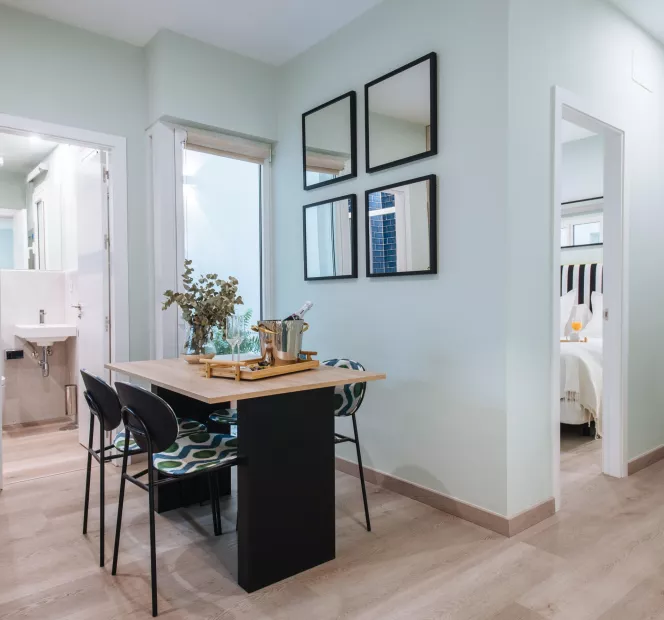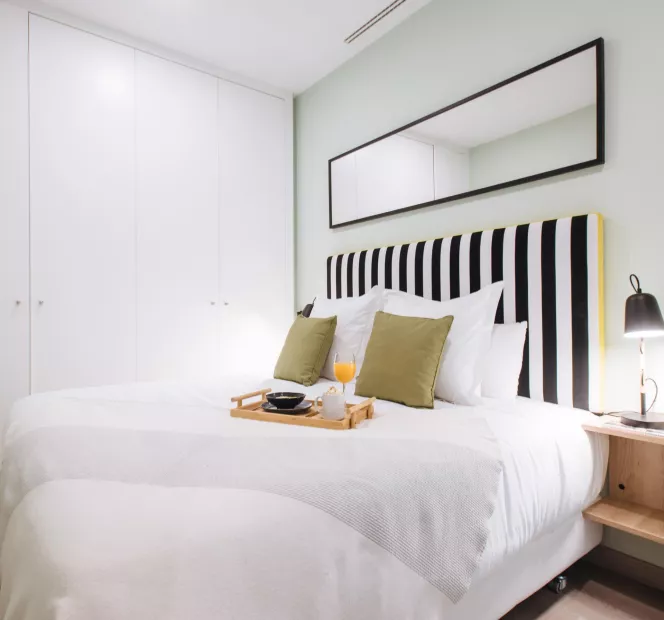 Superior Apartment 2 bedroom
Private terrace and two bedrooms. Namely: living room and a bedroom. This apartment is as close as you'll get to feeling like you're not just travelling, but living in Seville.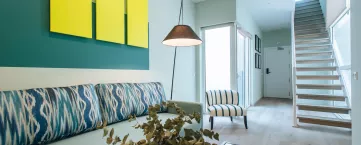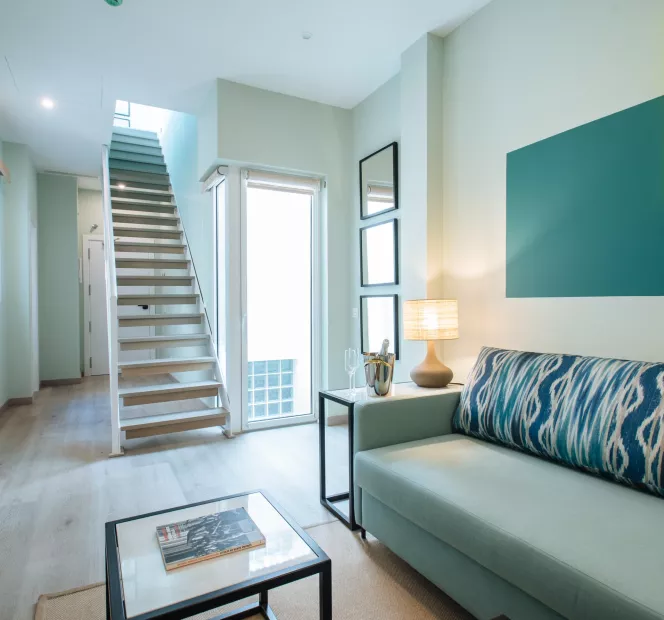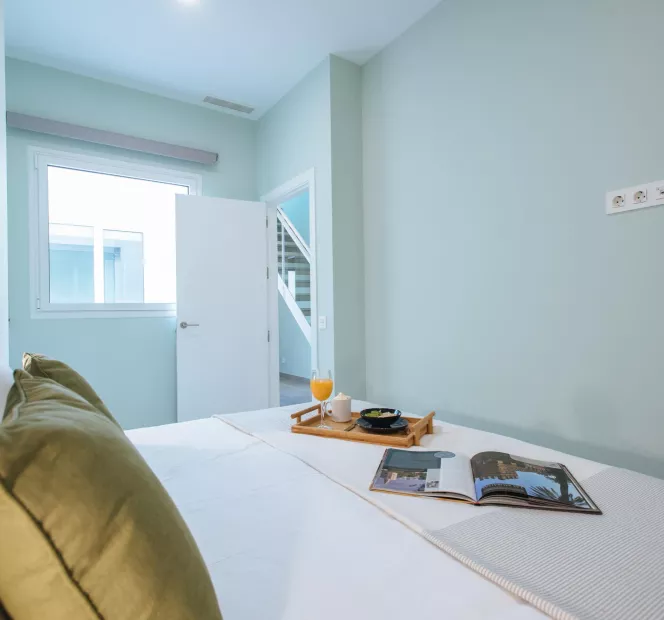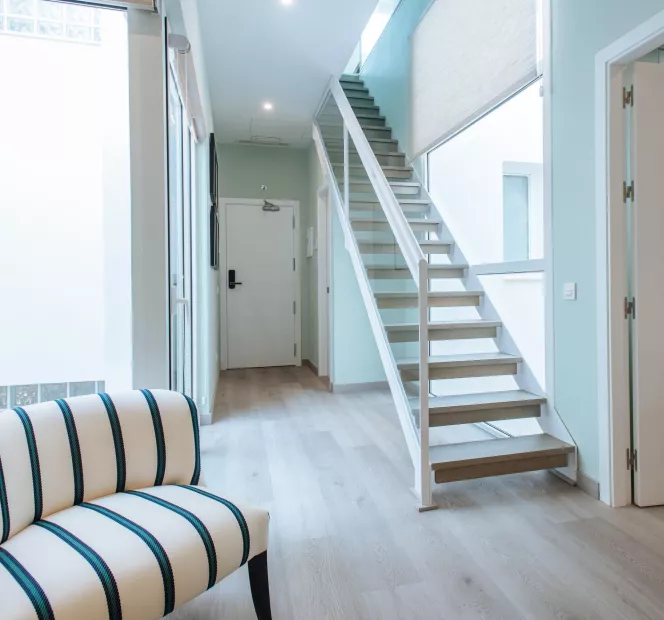 Superior Room
Having it all is possible if you stay in our Superior Duplexes. Spacious, comfortable rooms with everything you need for a 10-star trip. You'll be spoiled for choice: reading on the sofa or views from the terrace.
Show more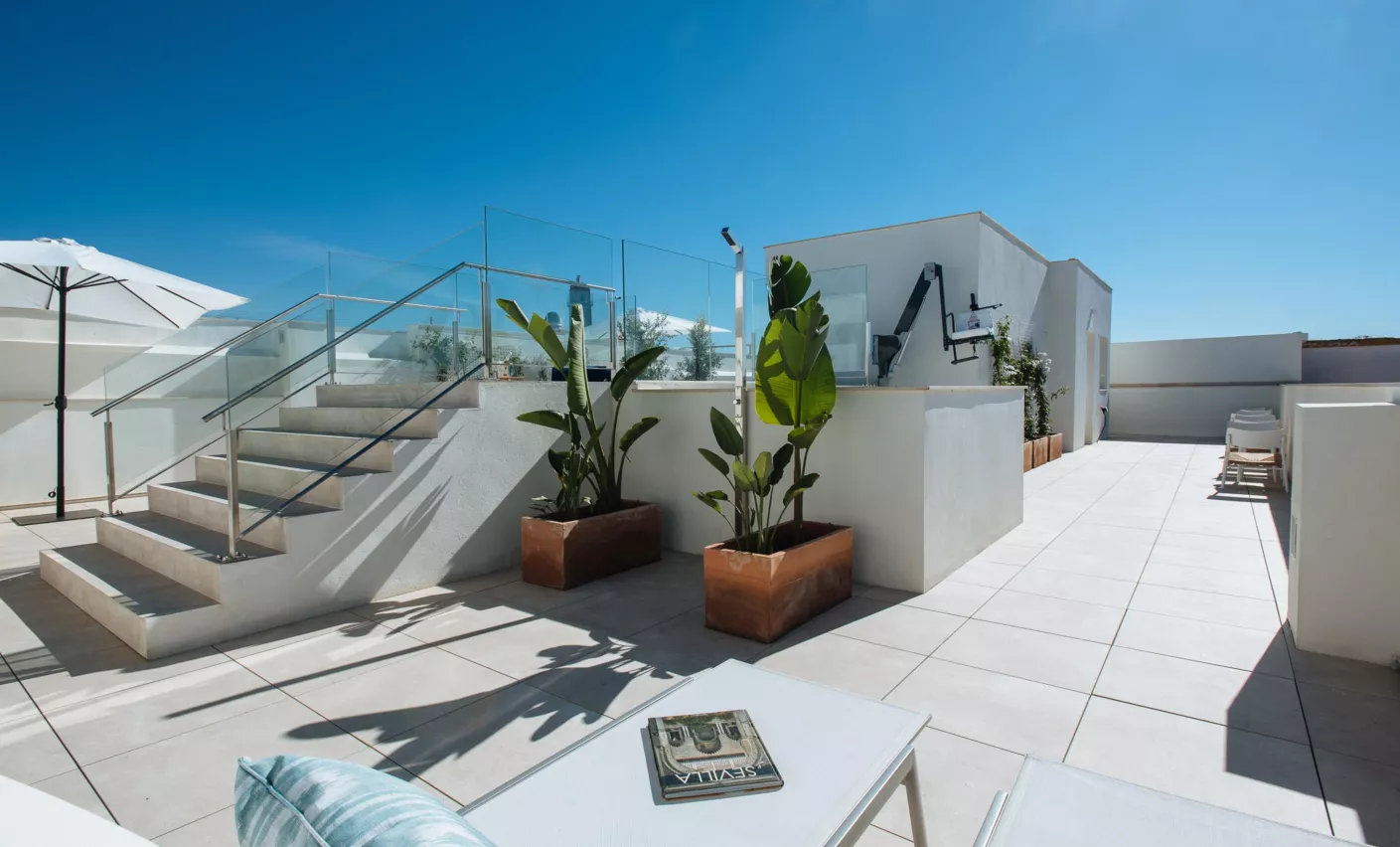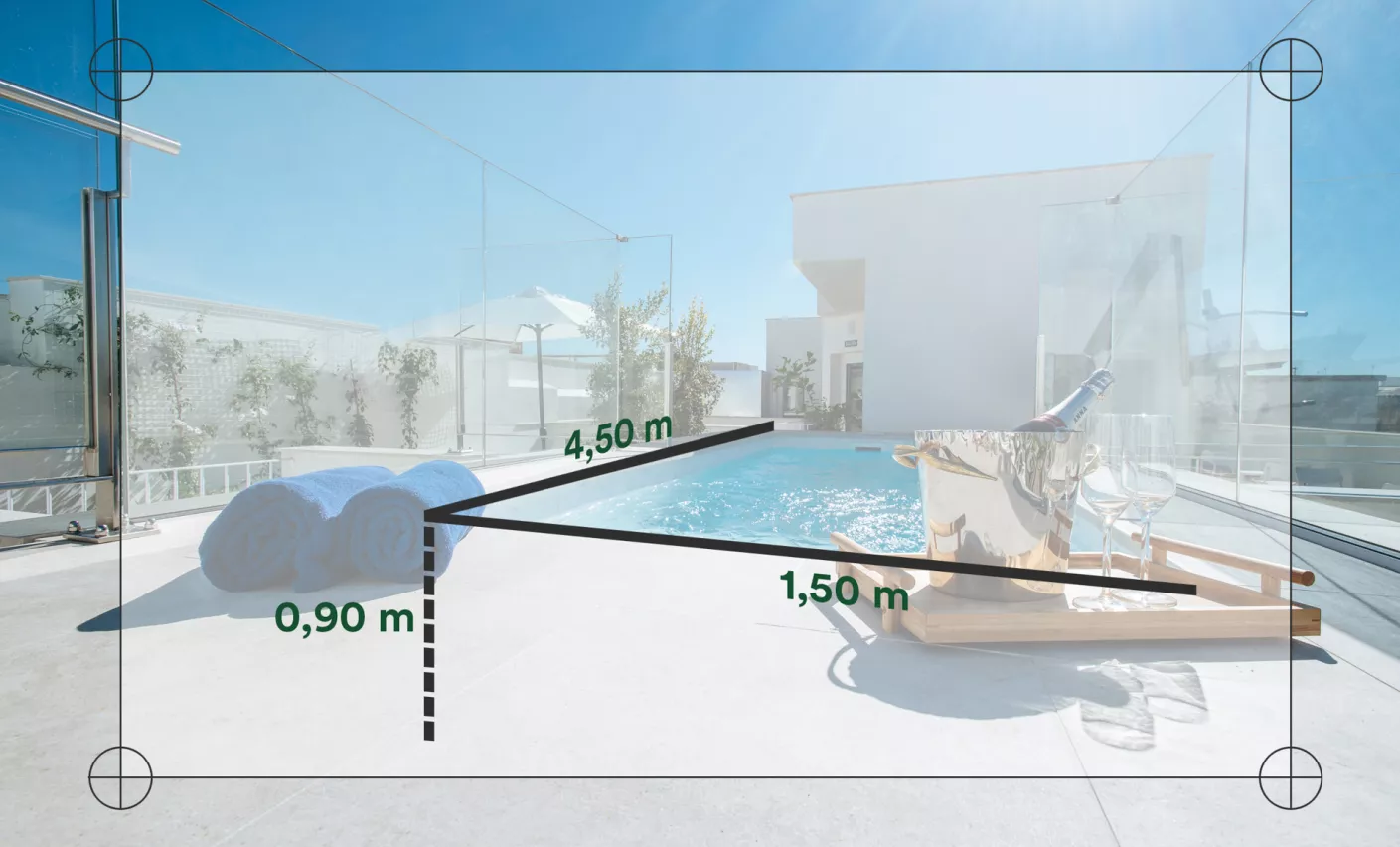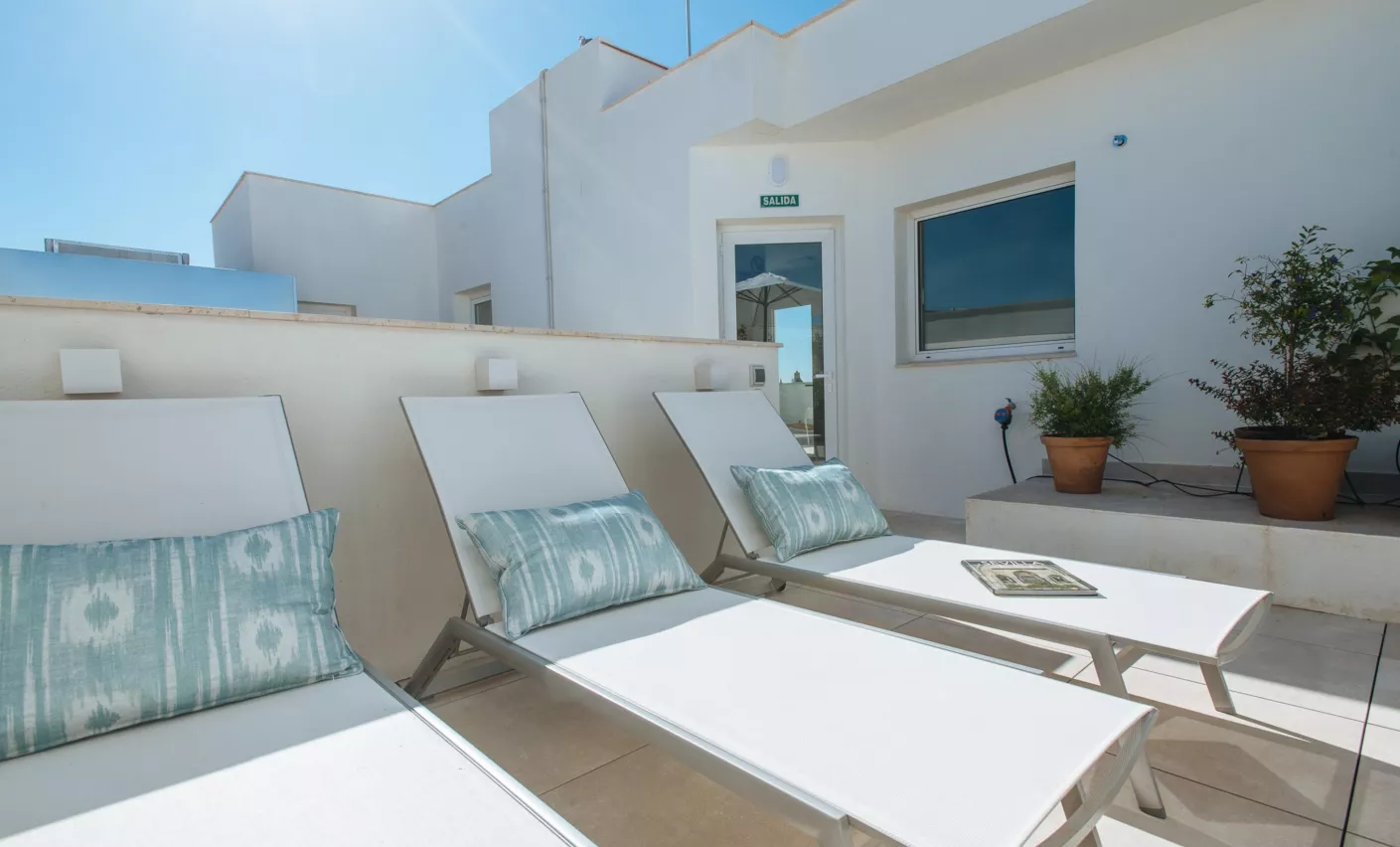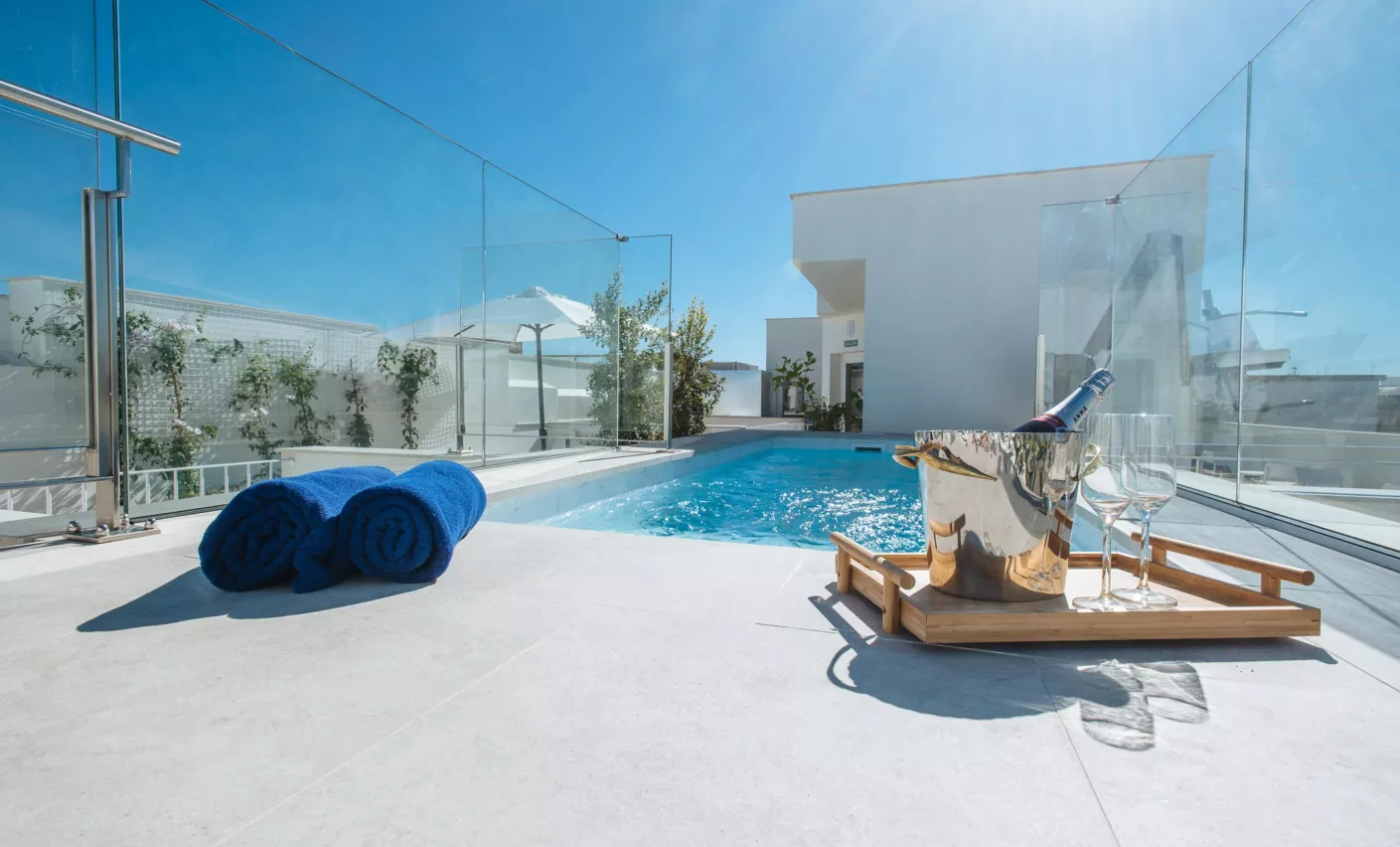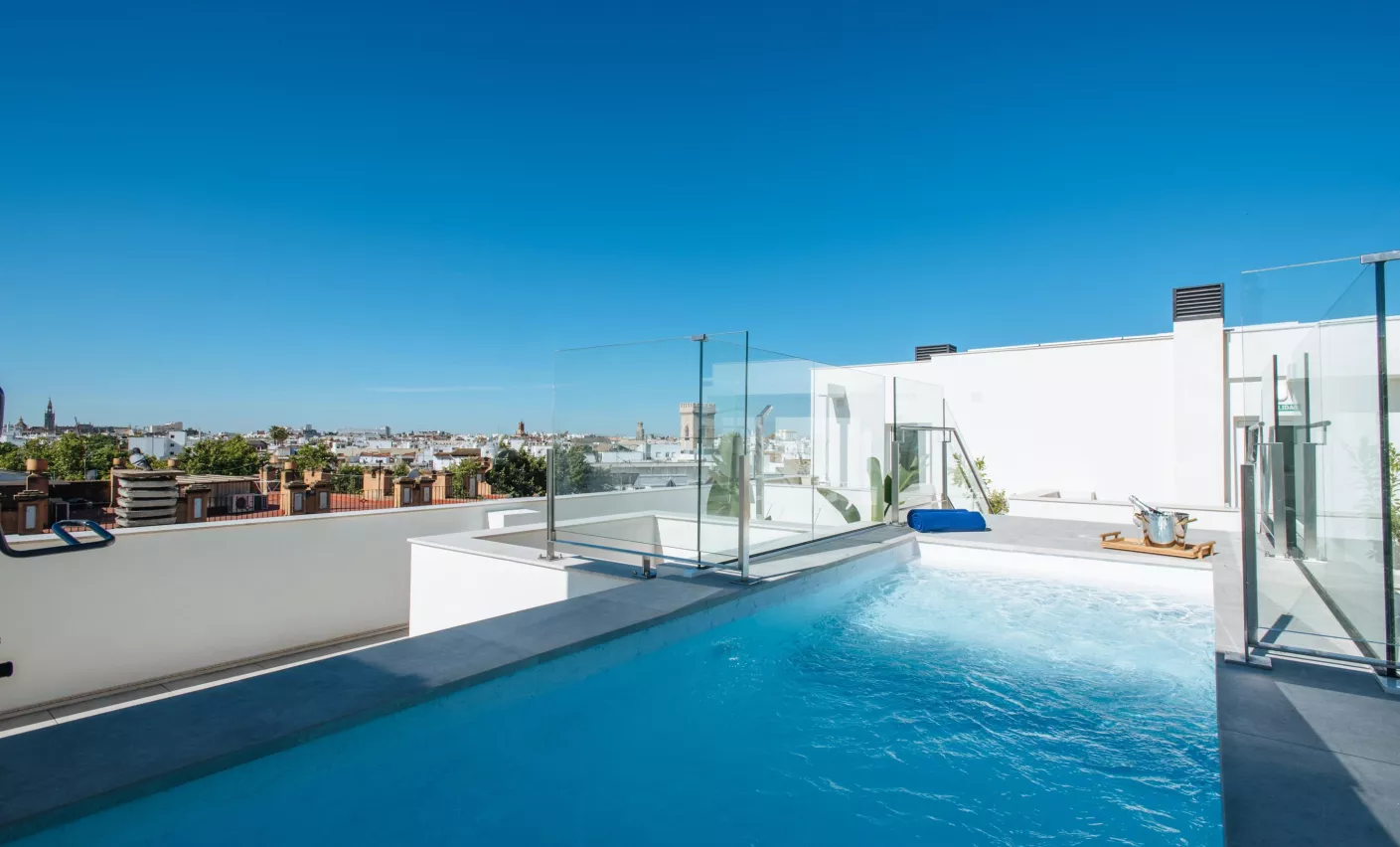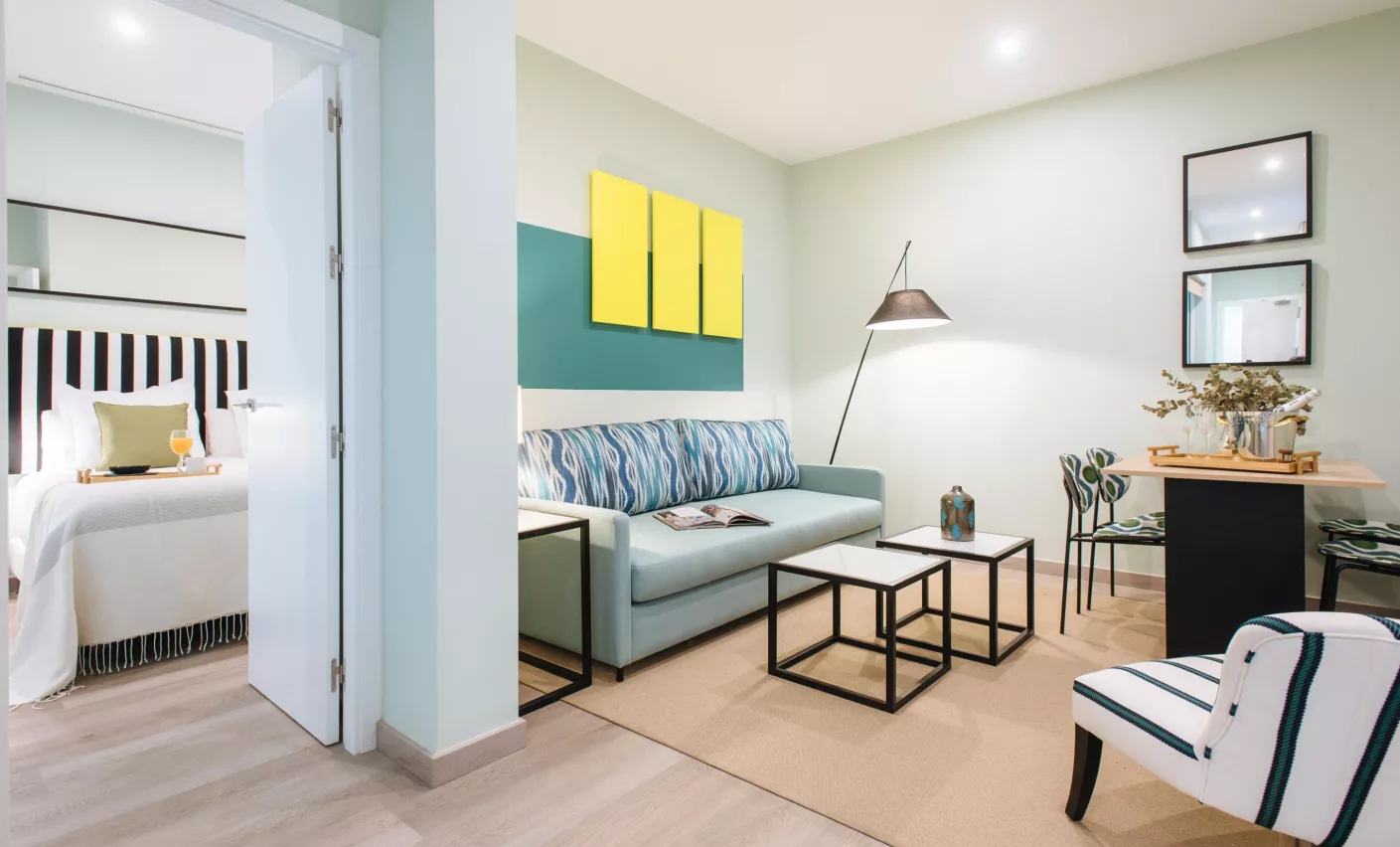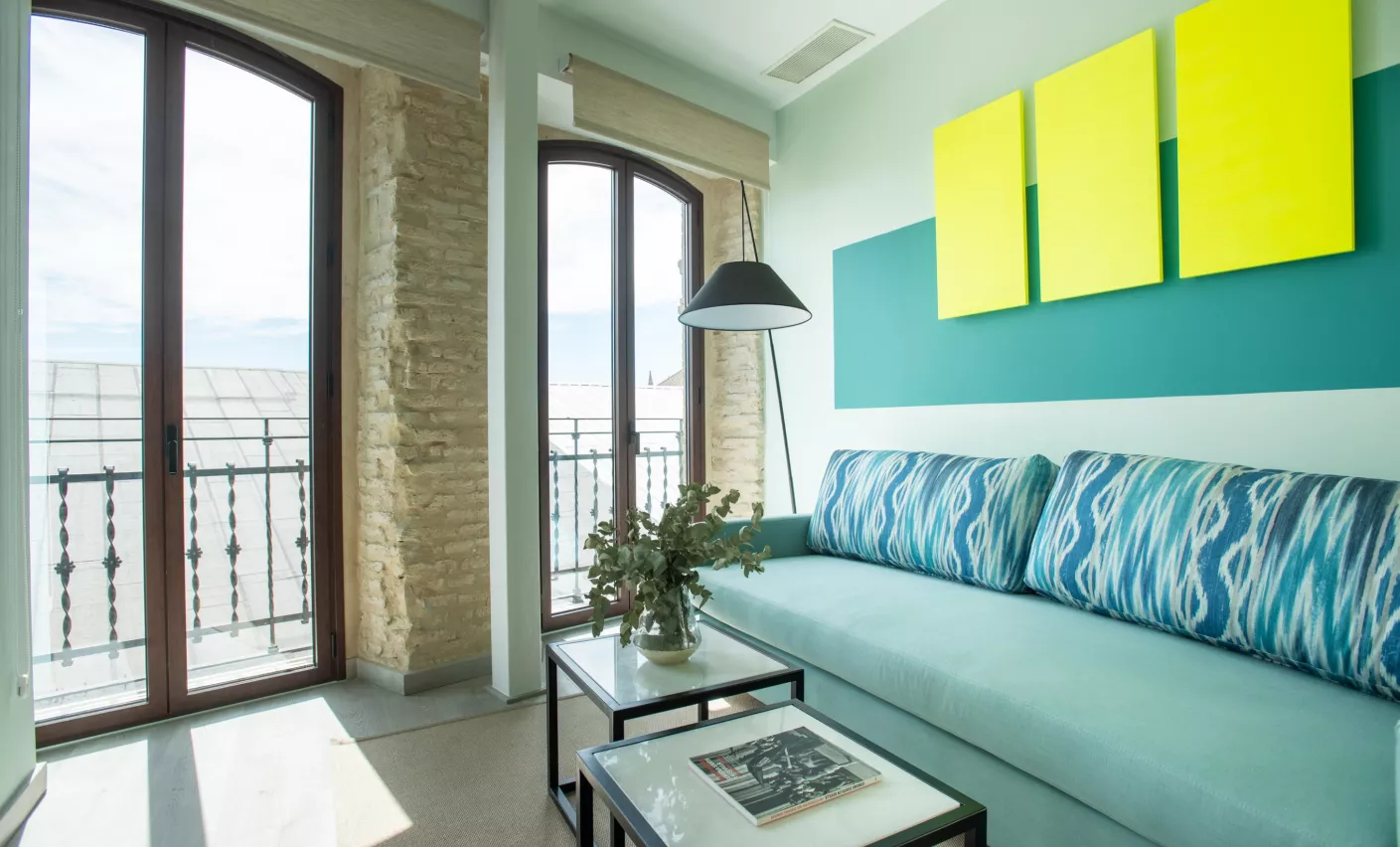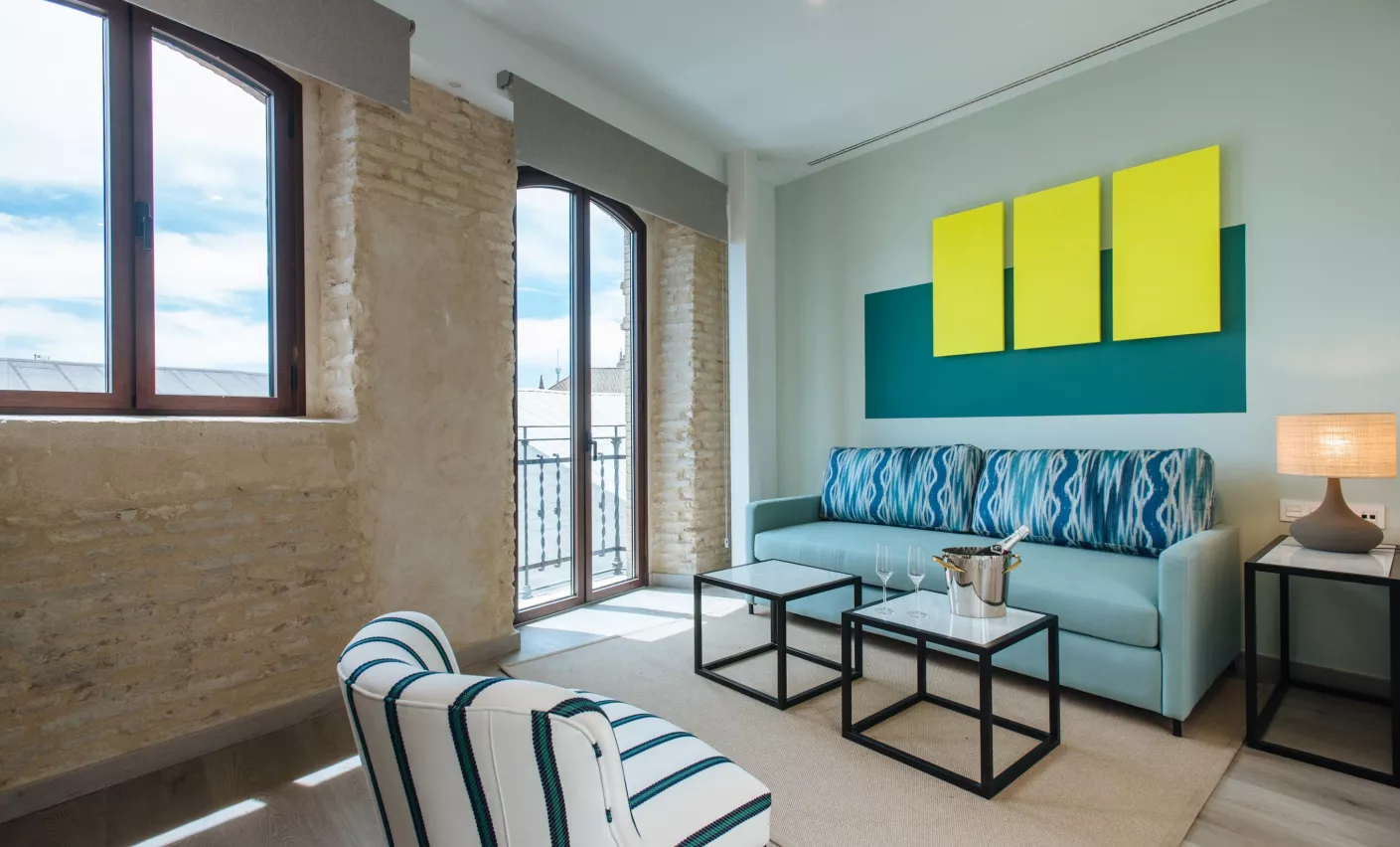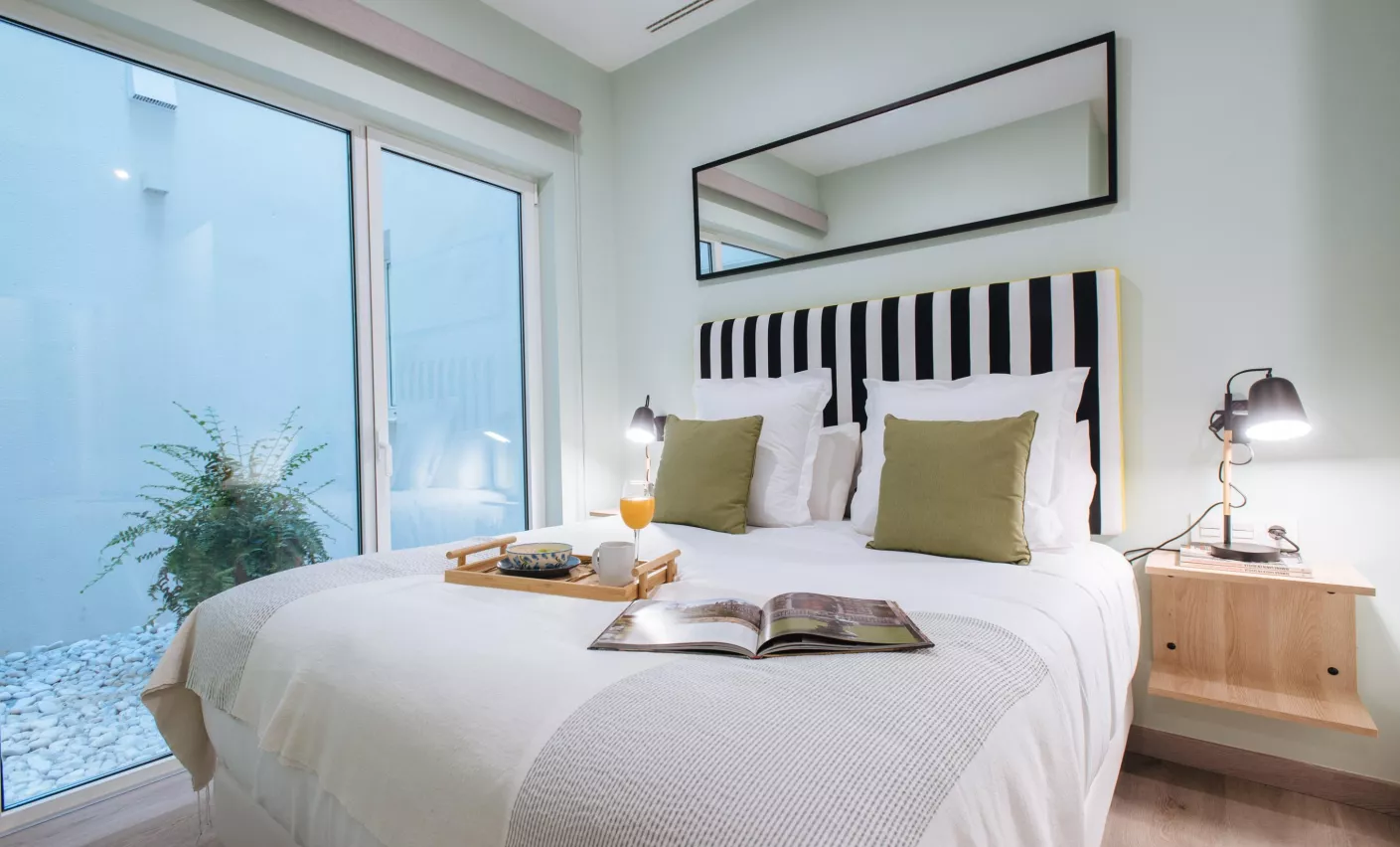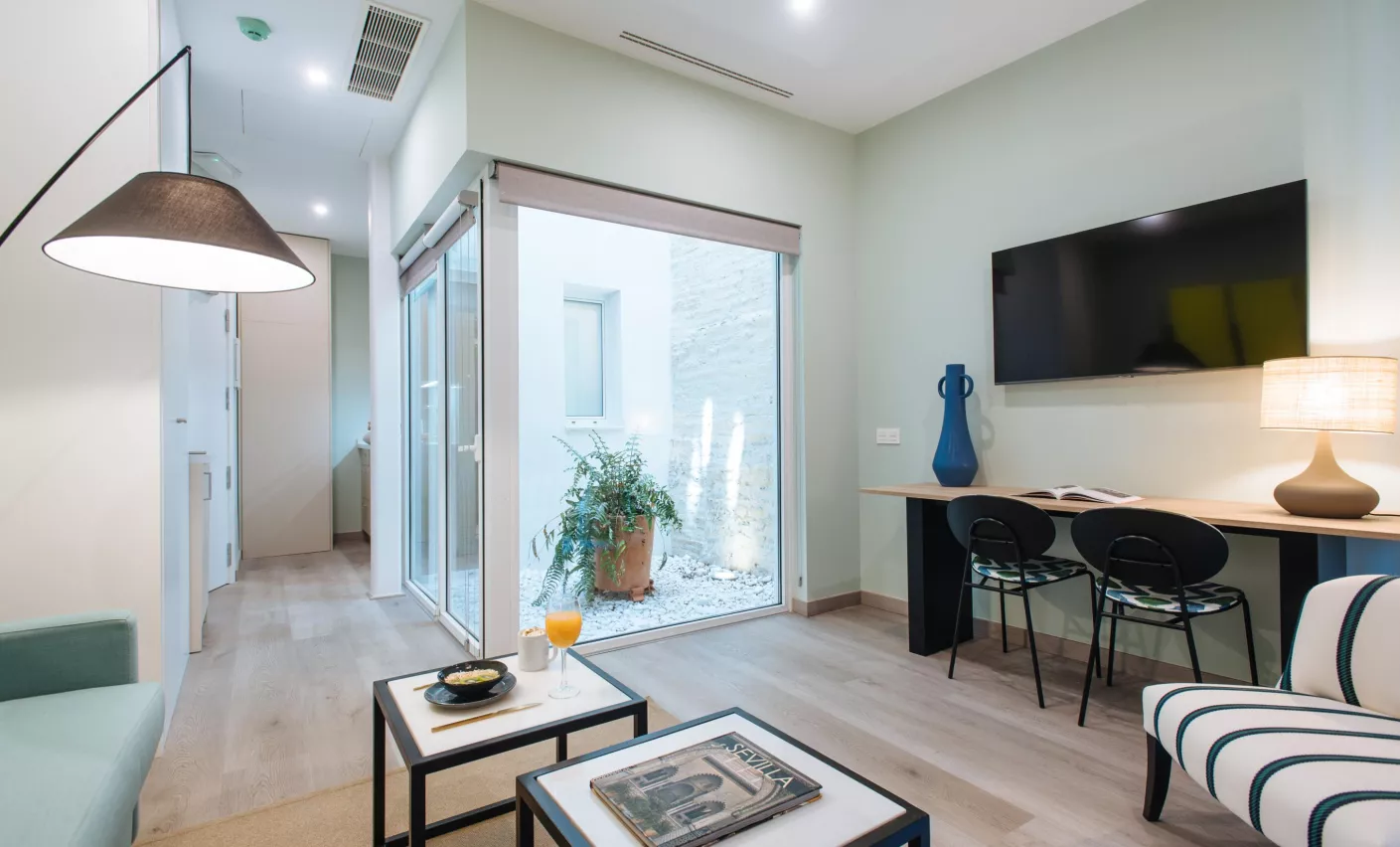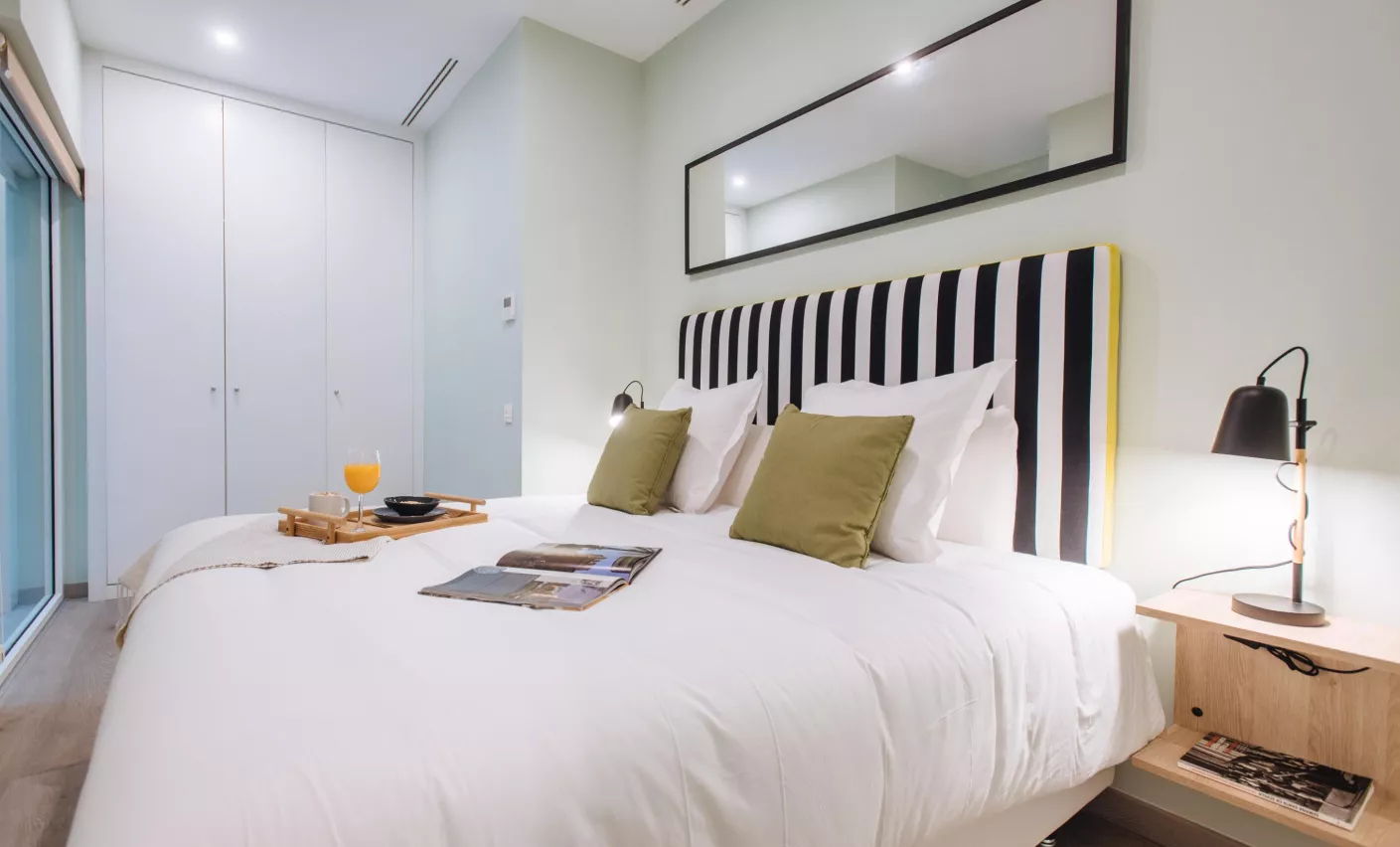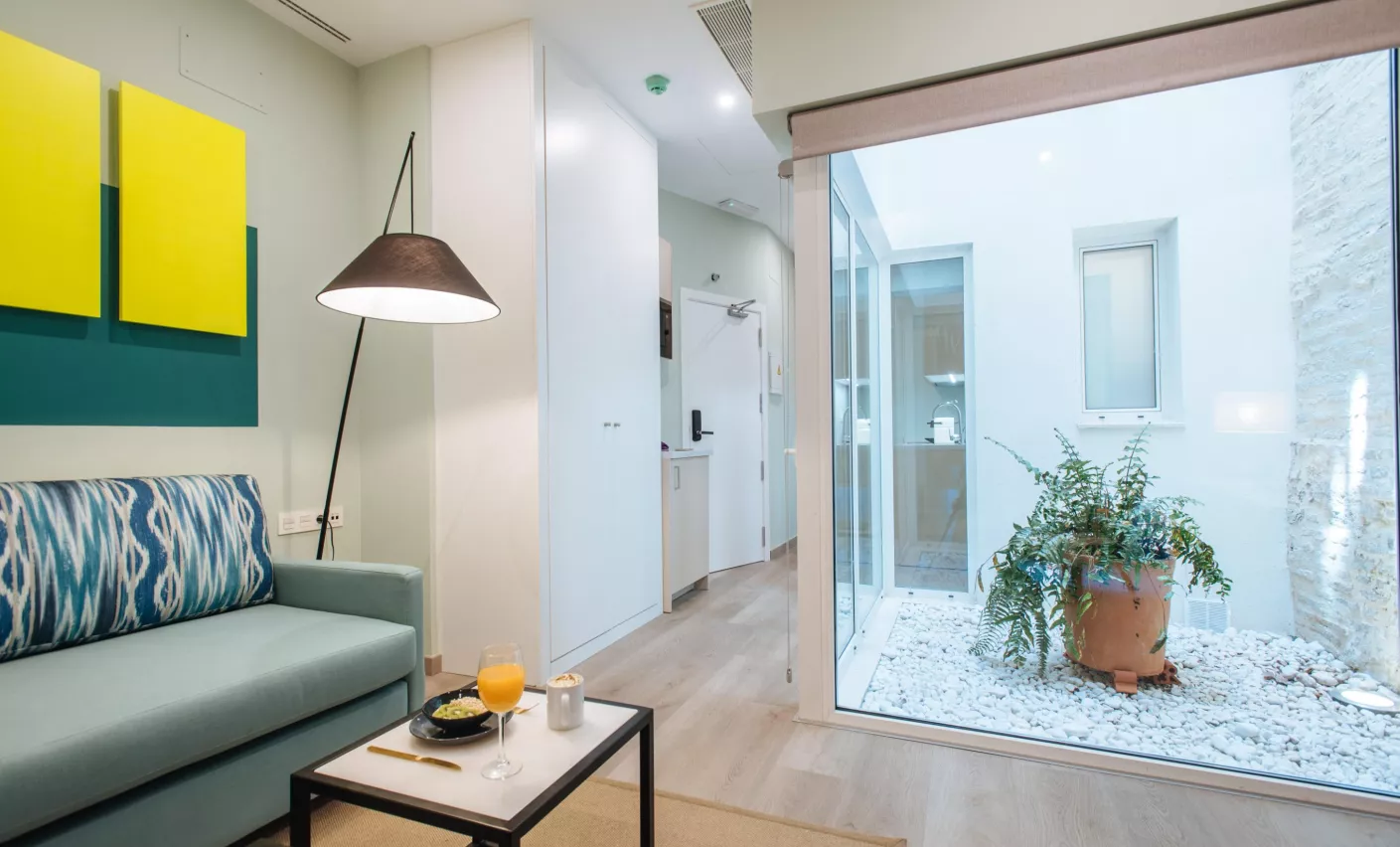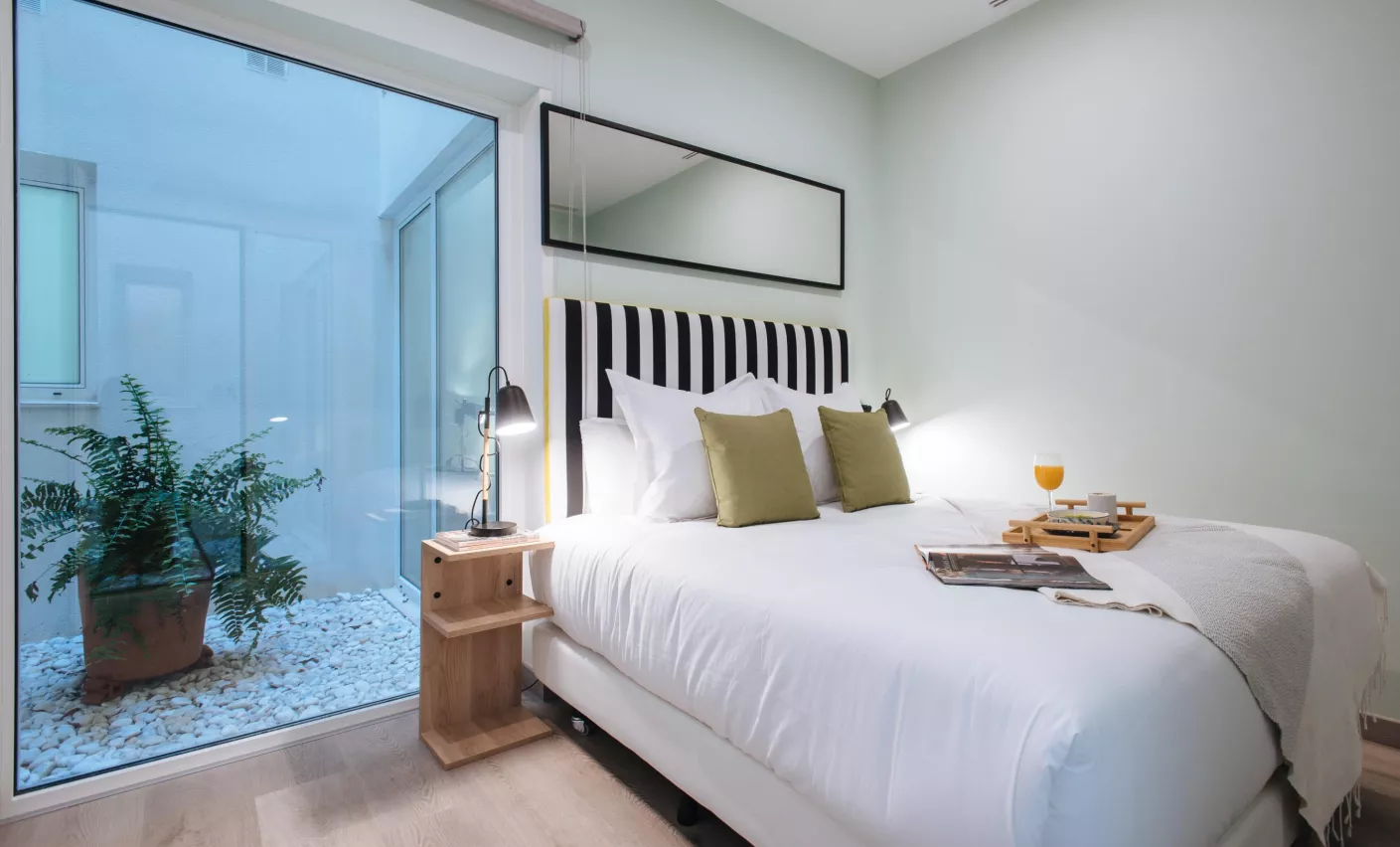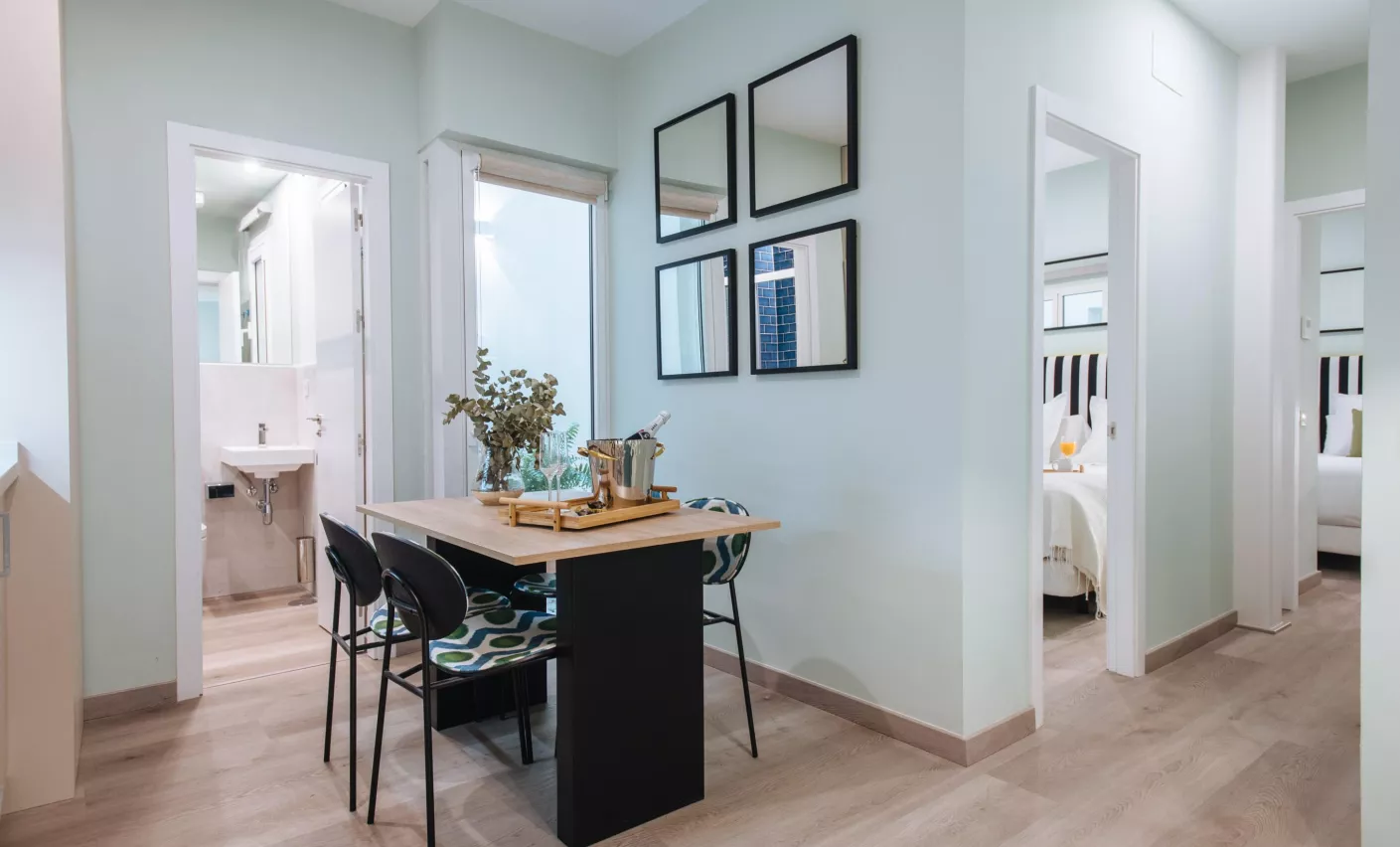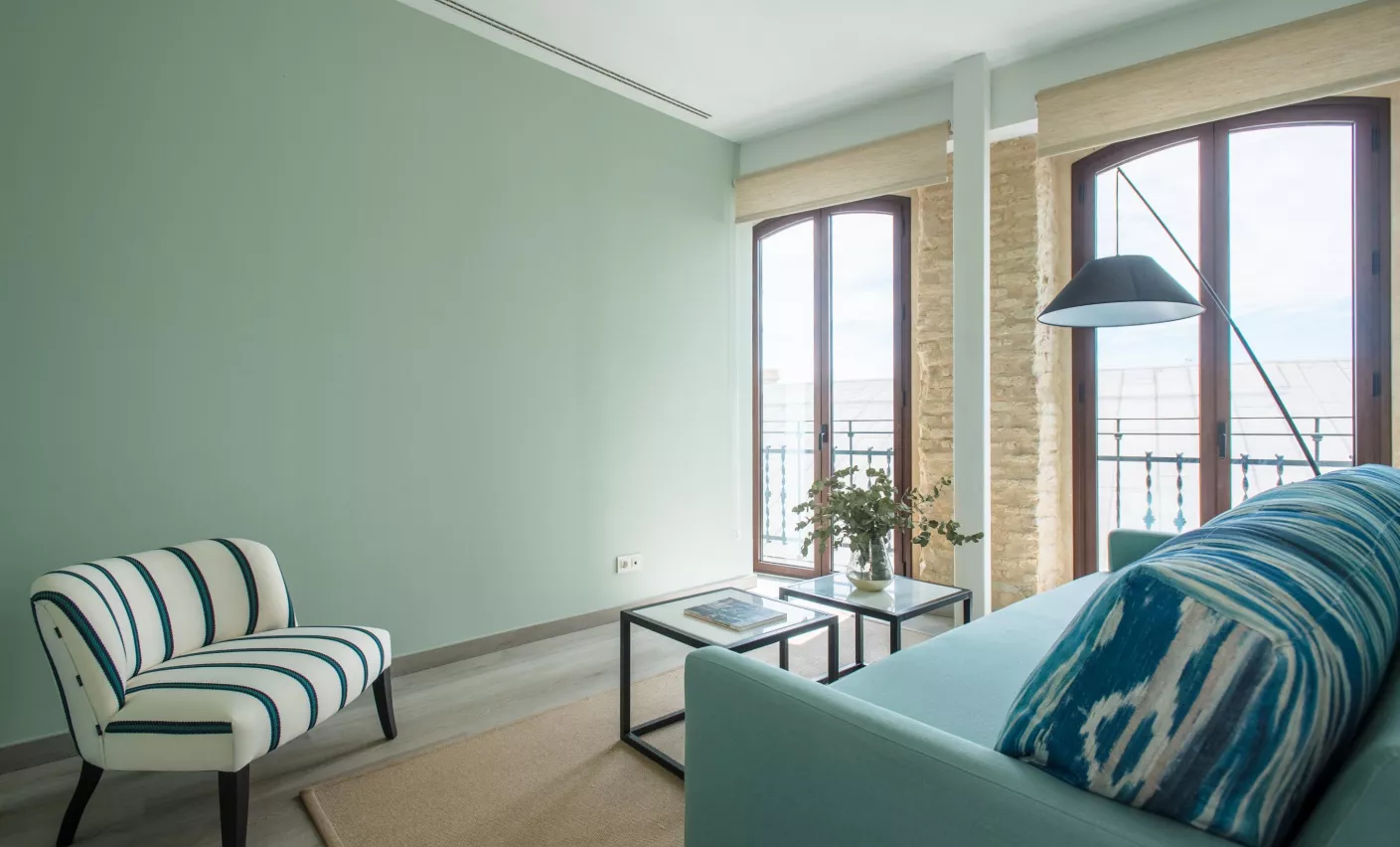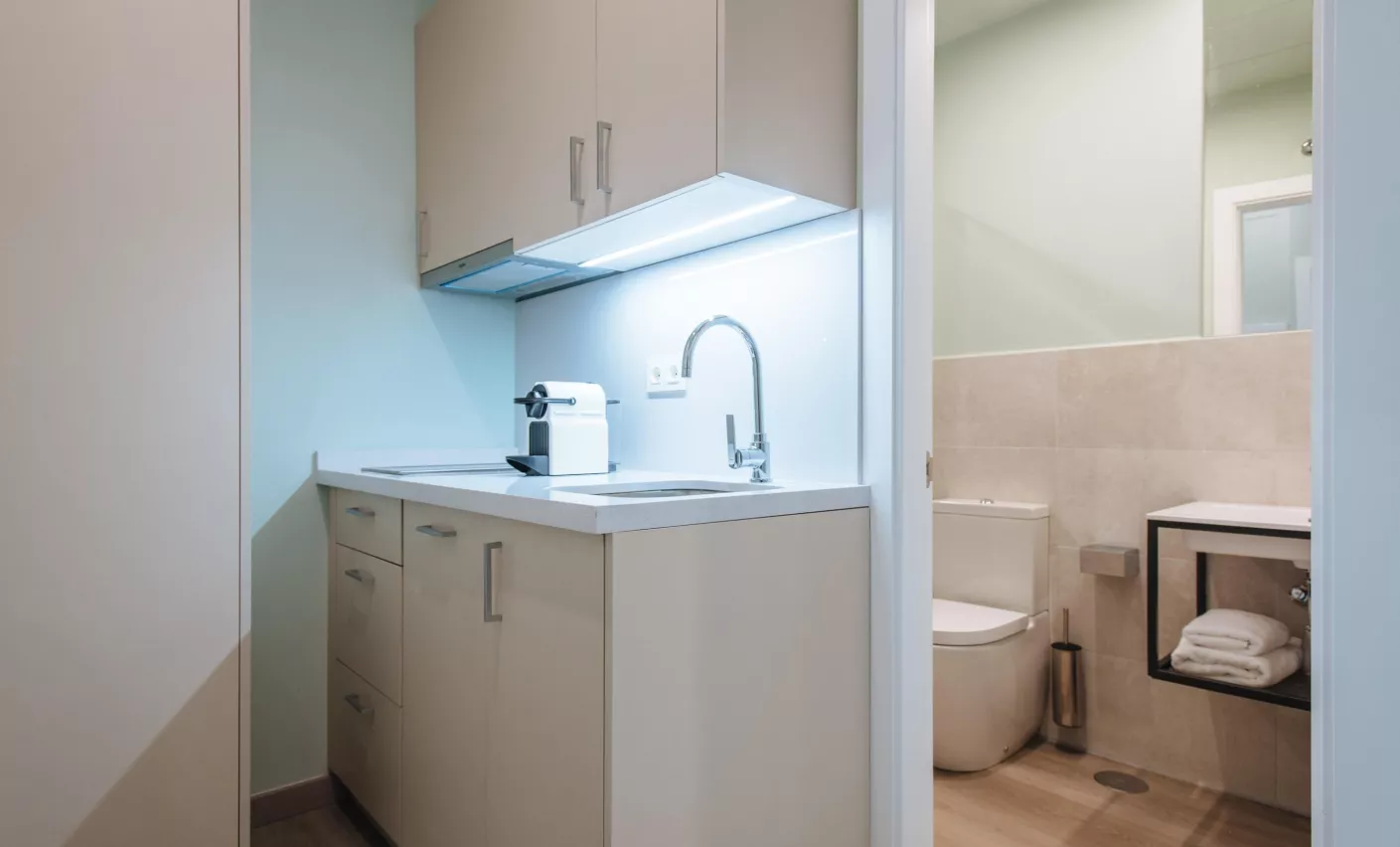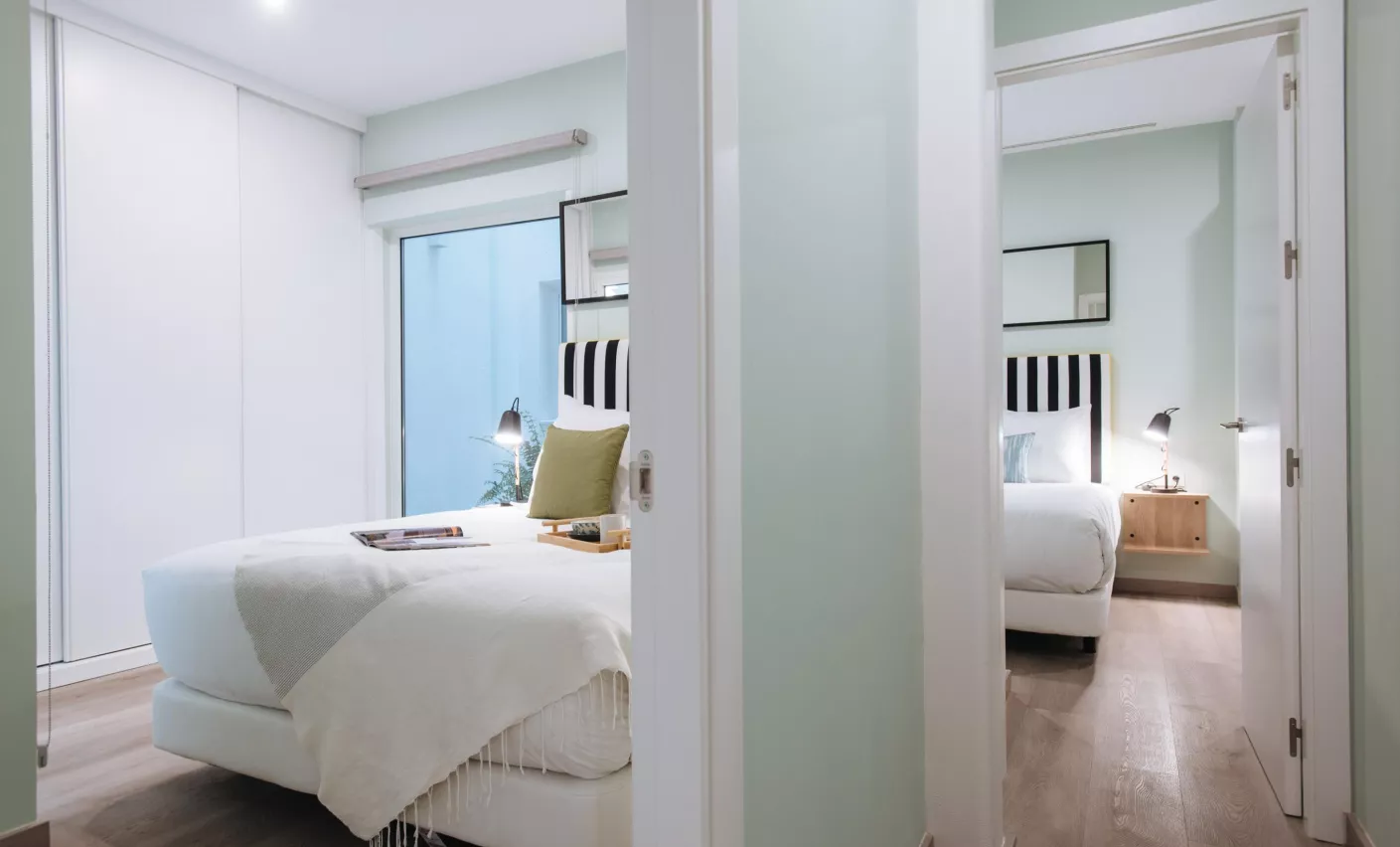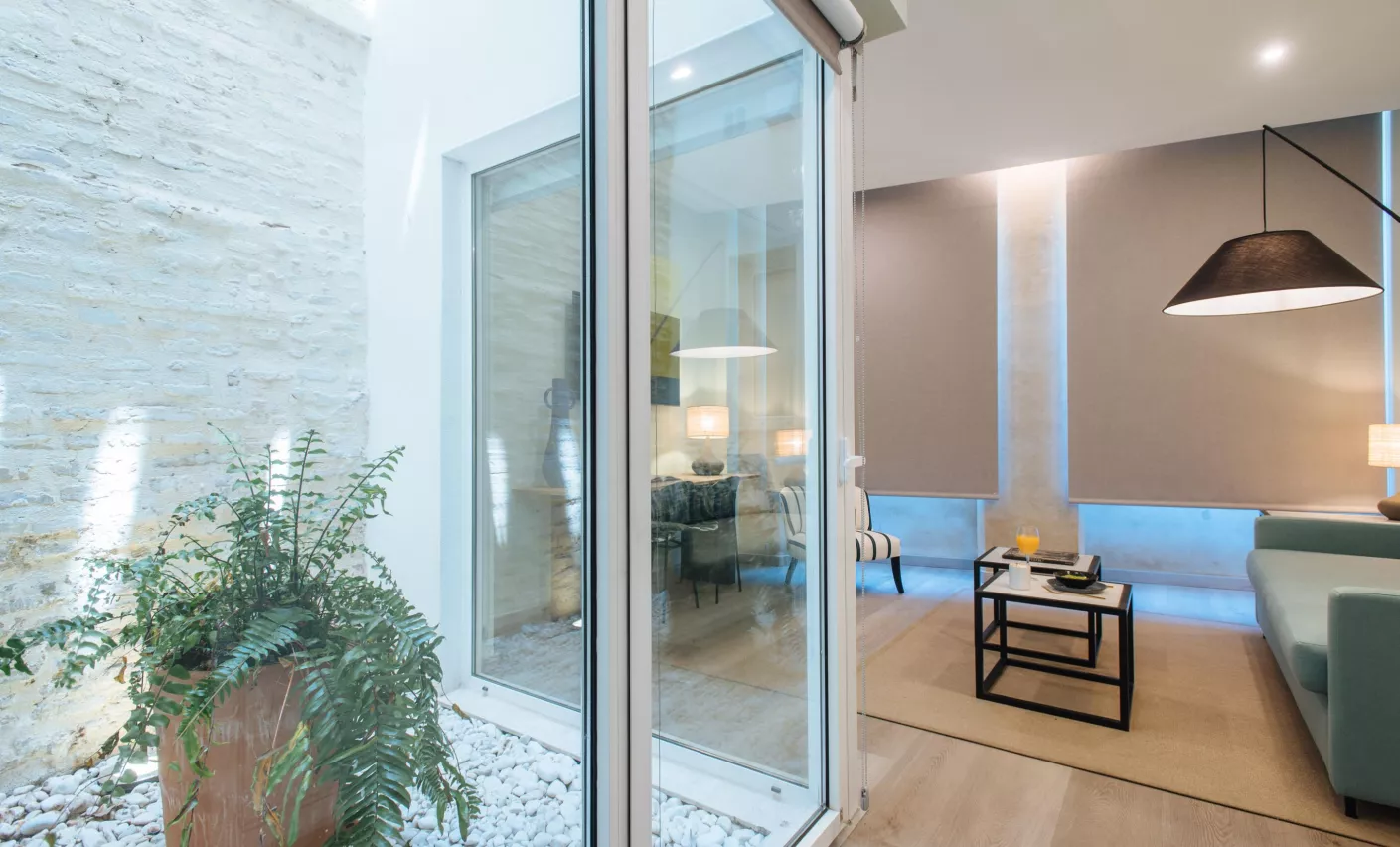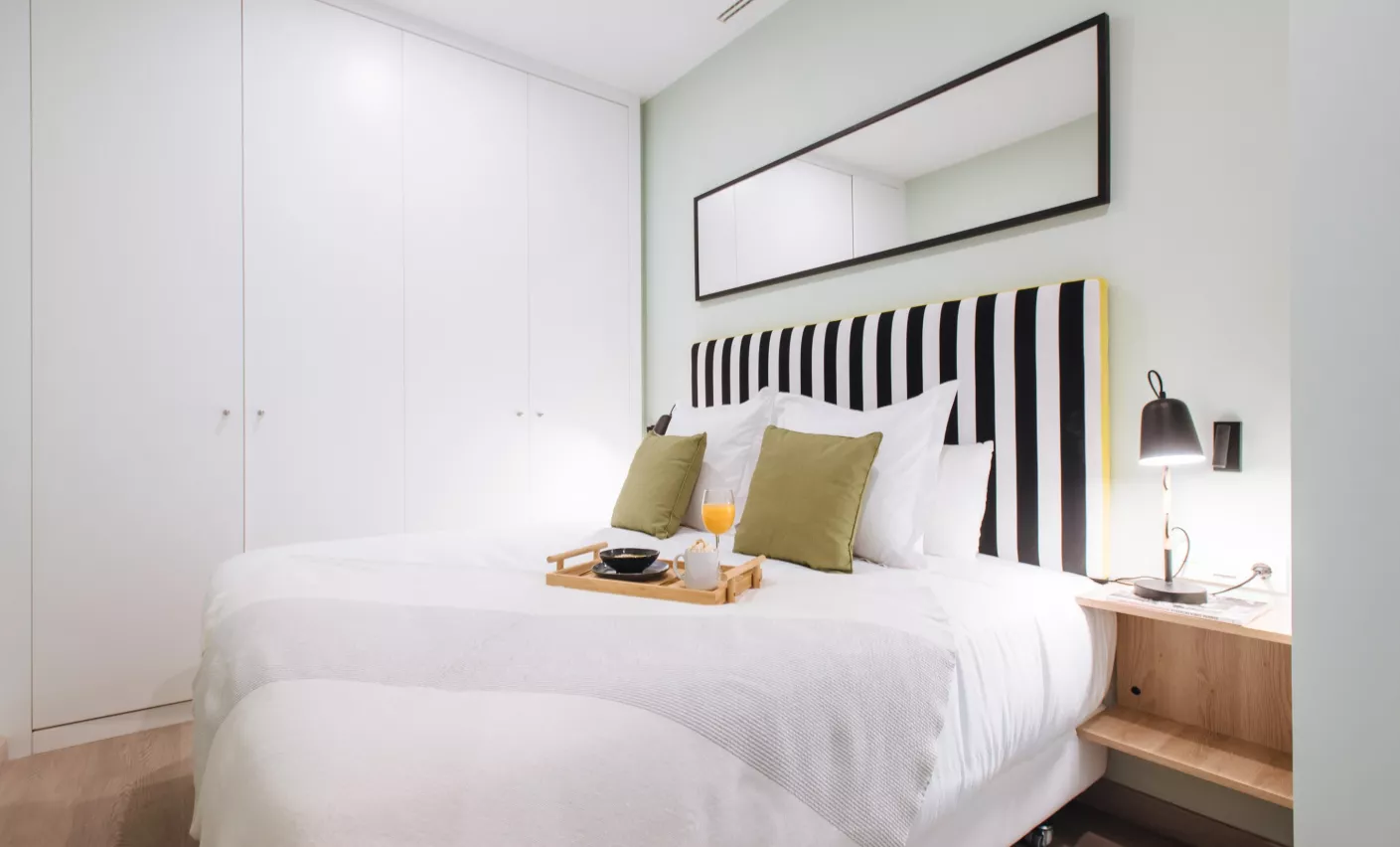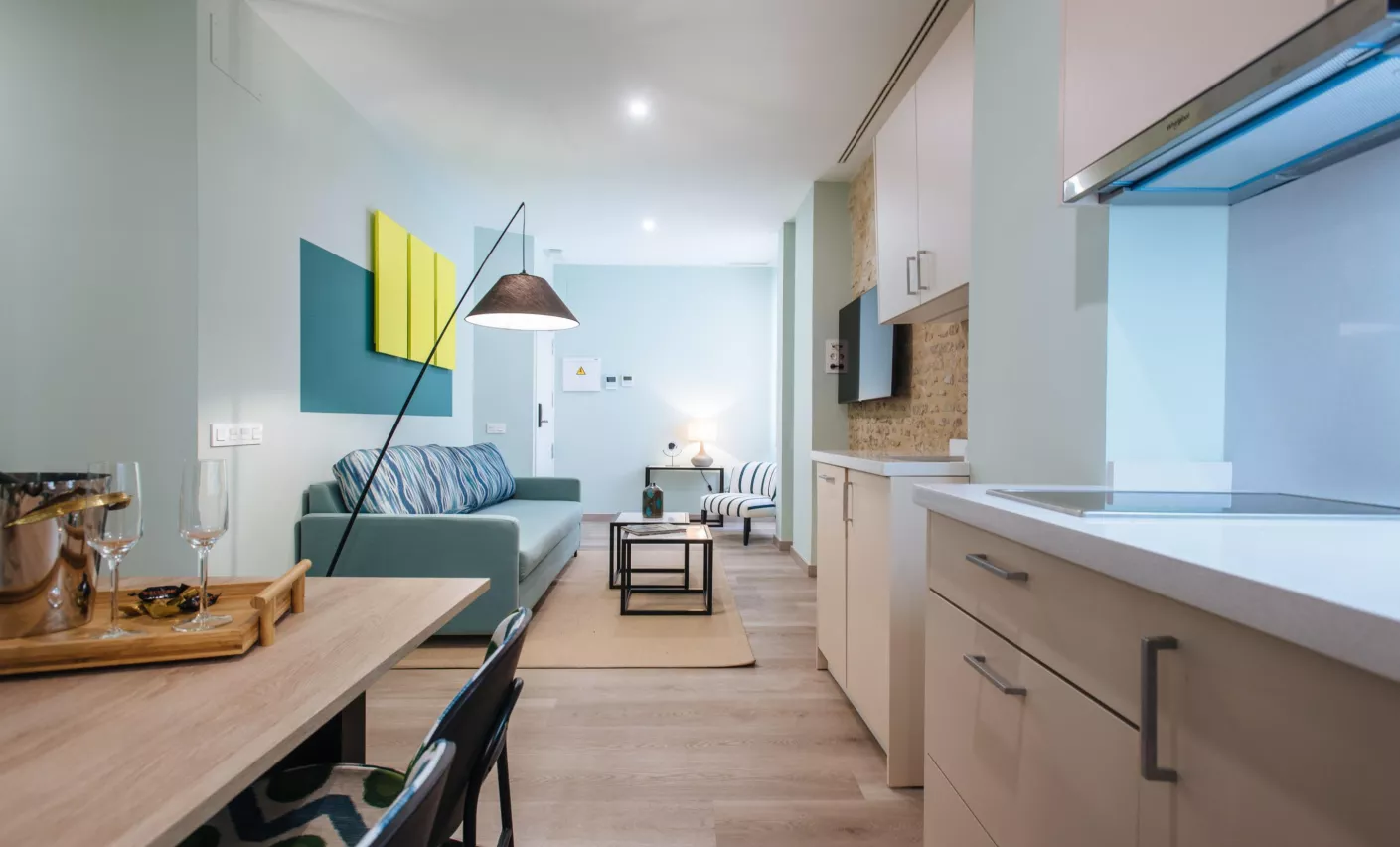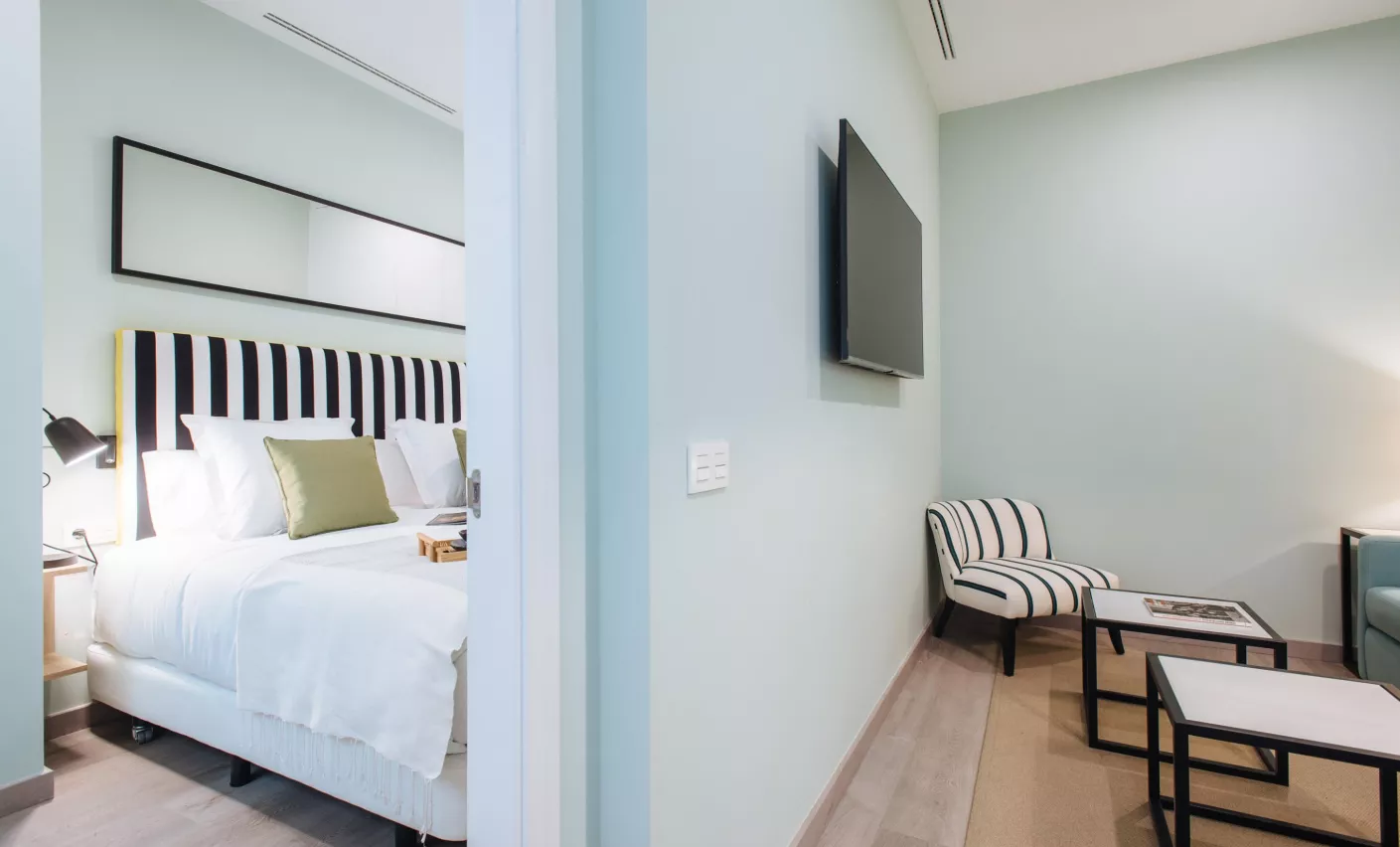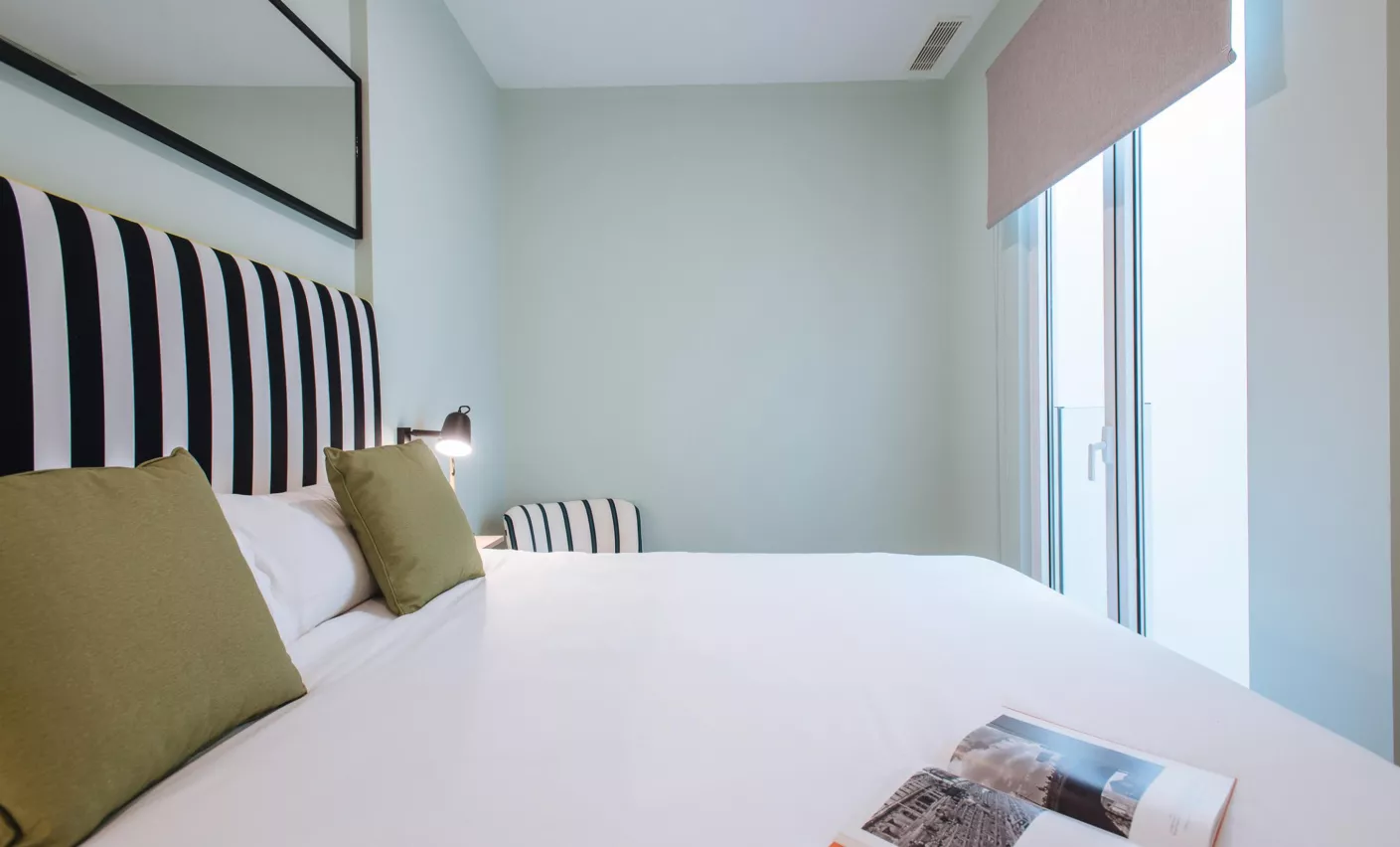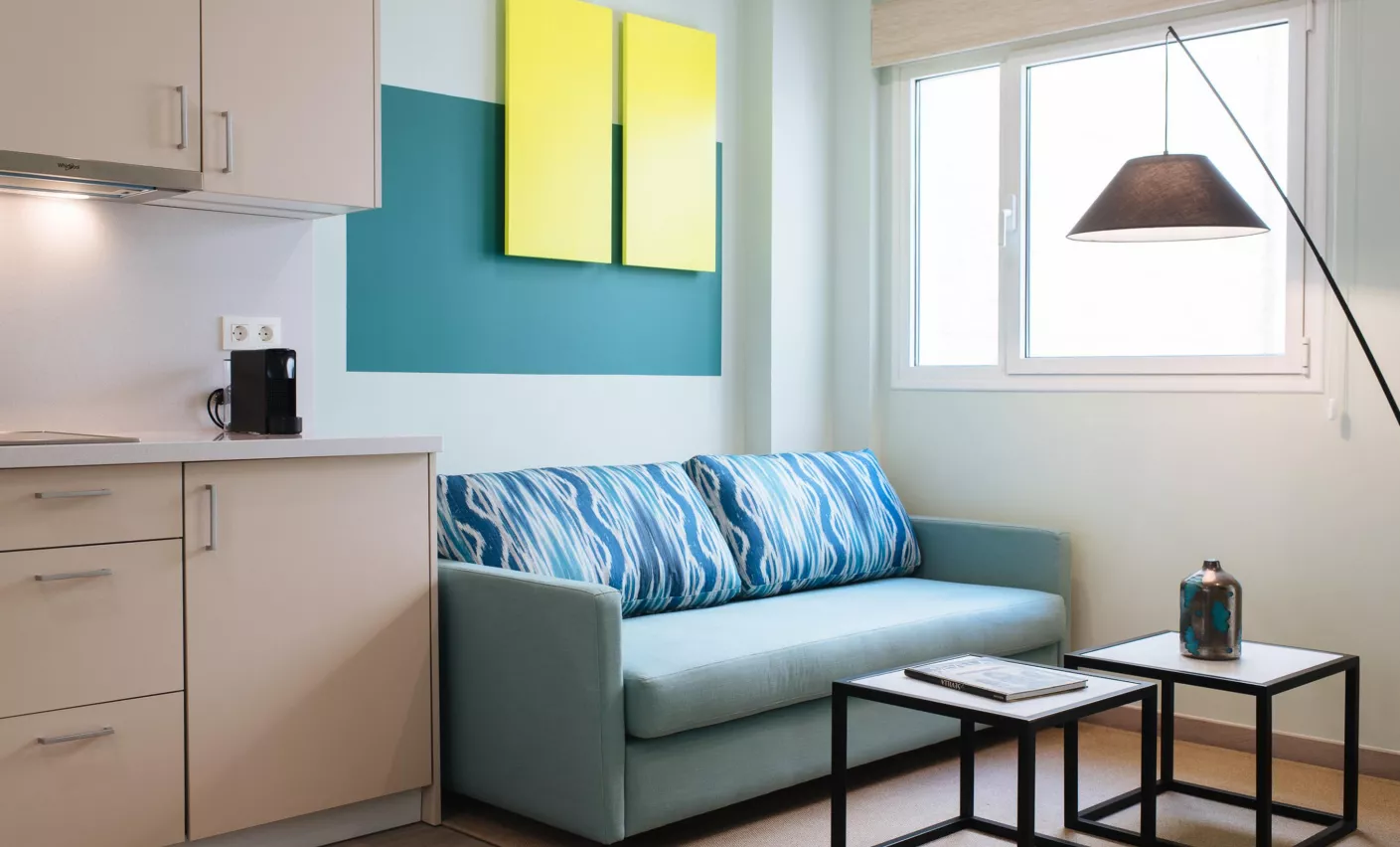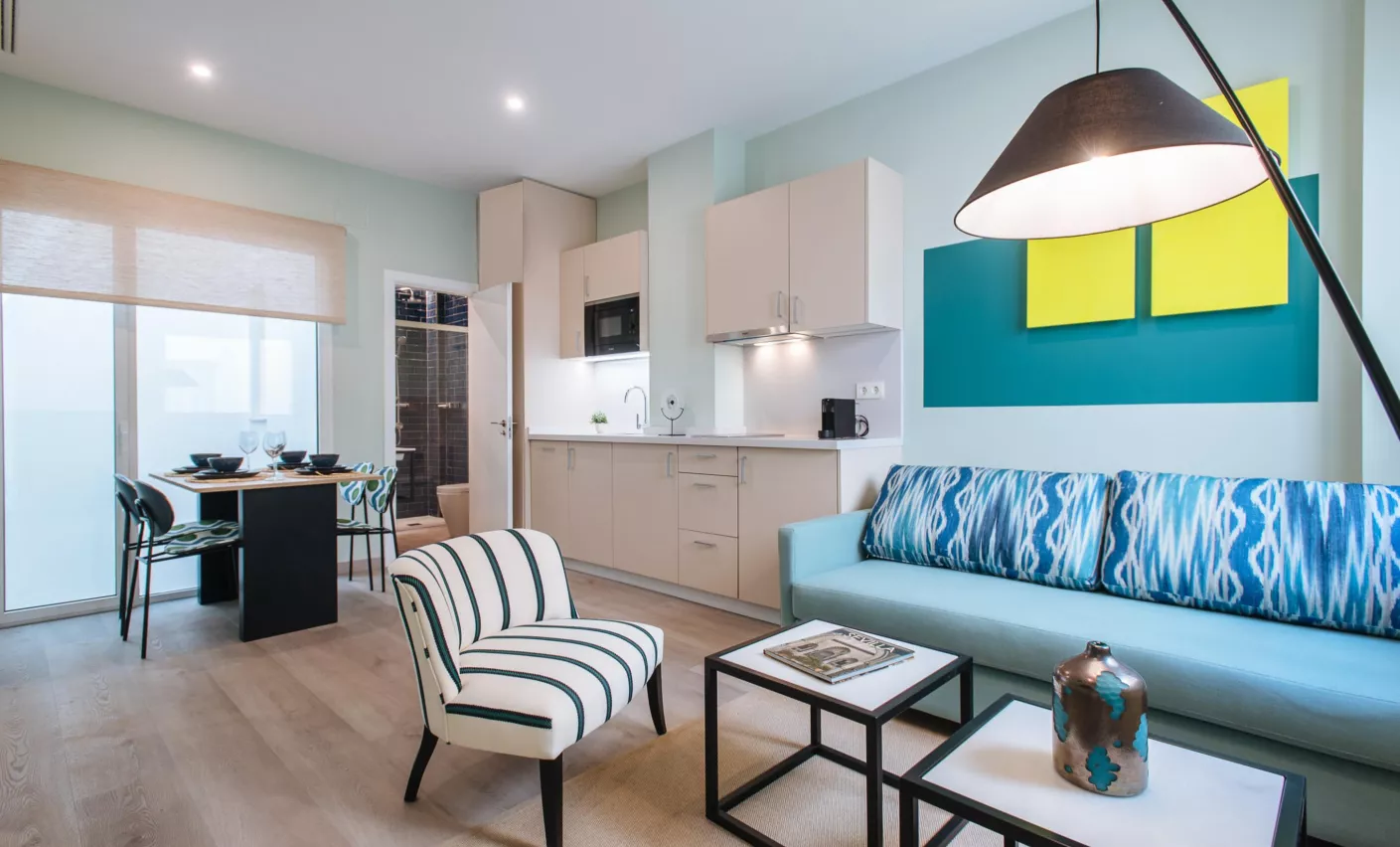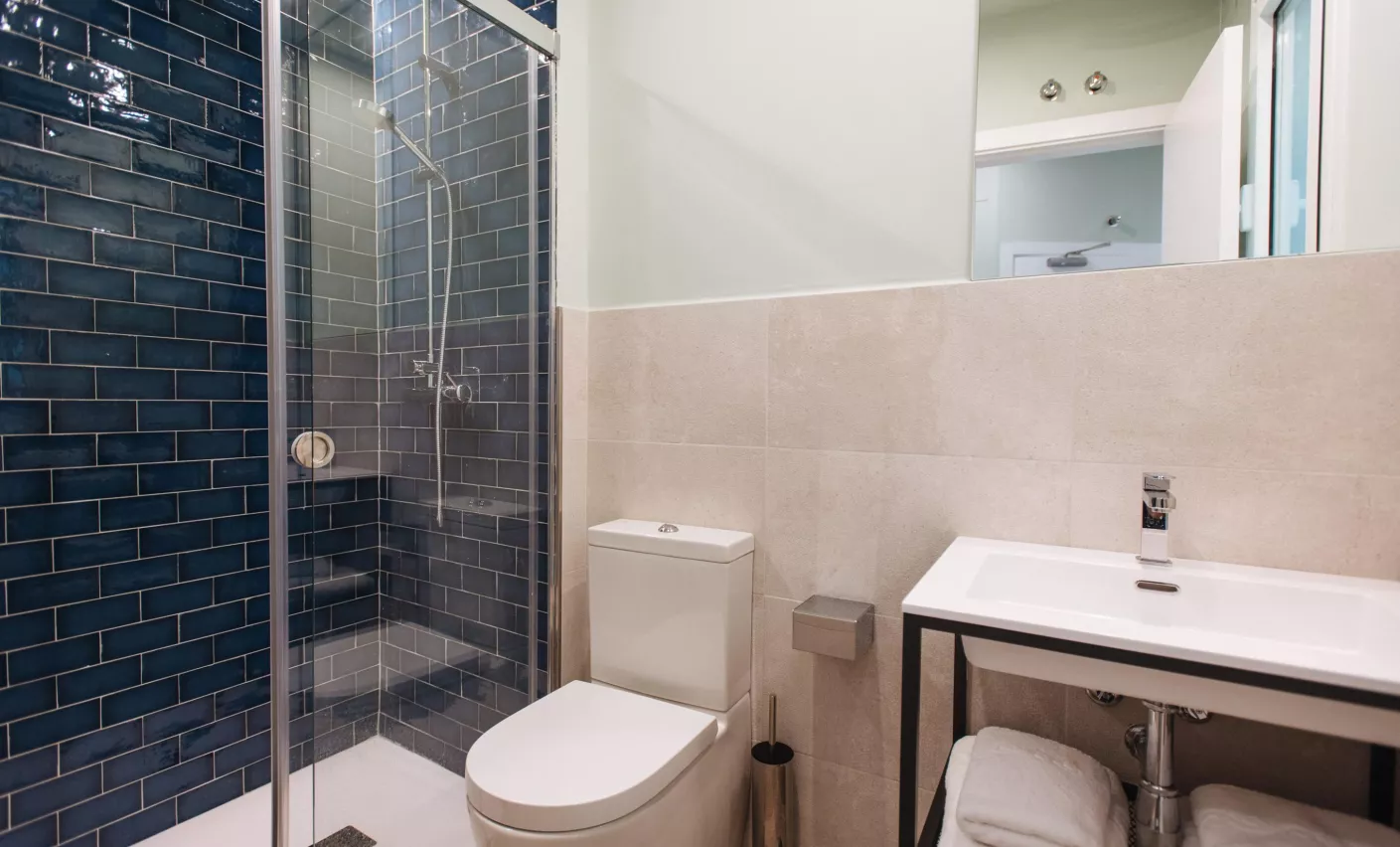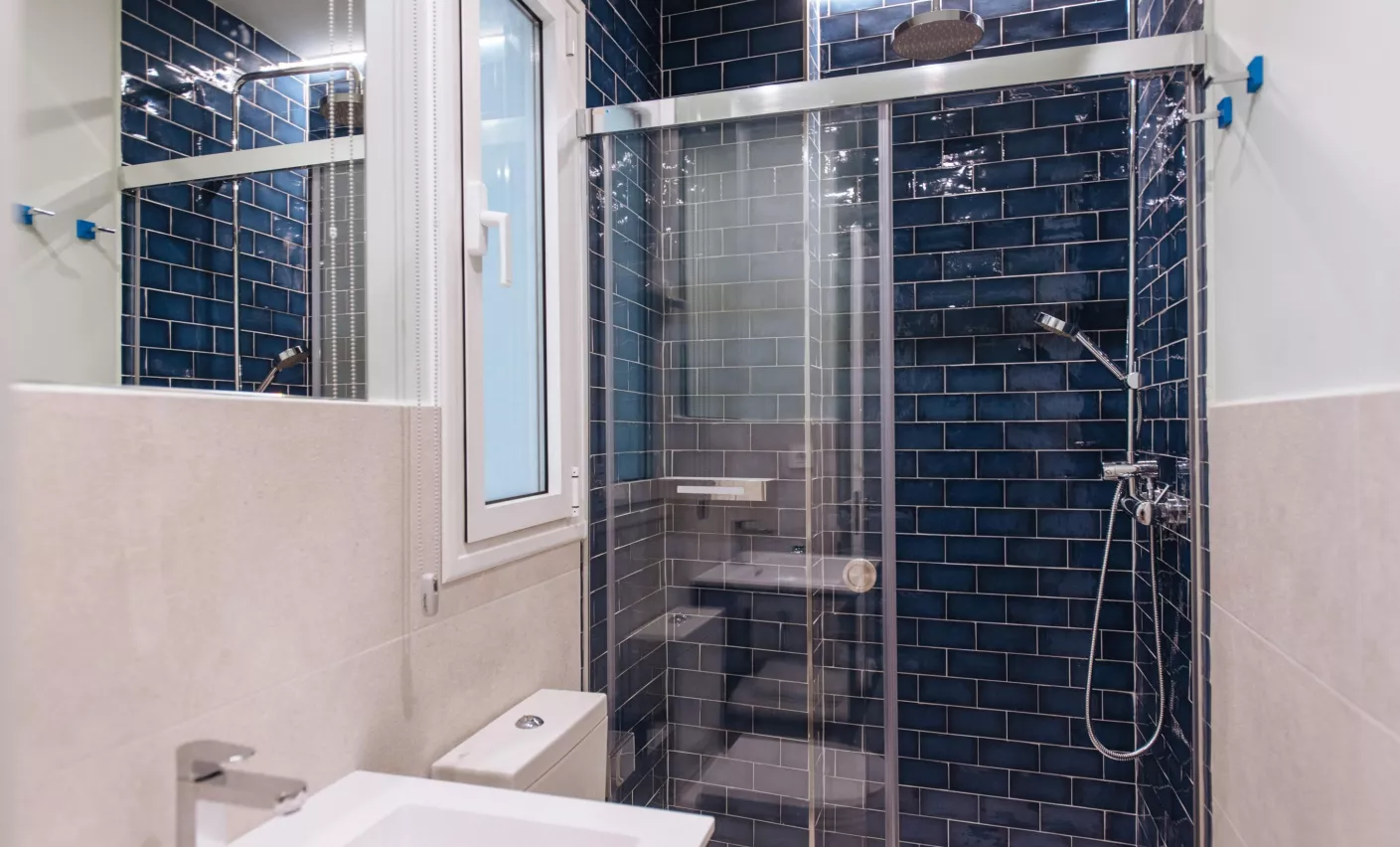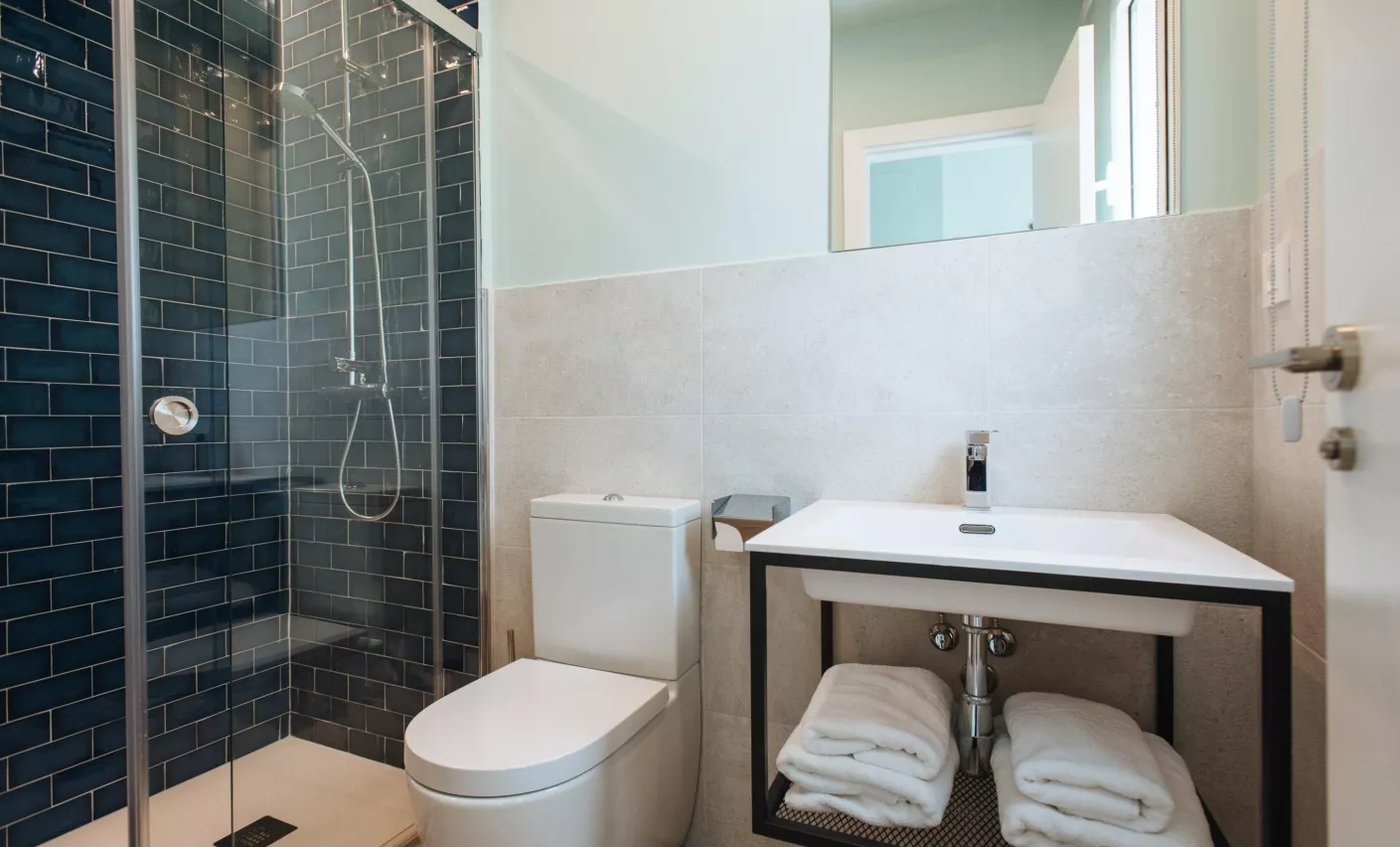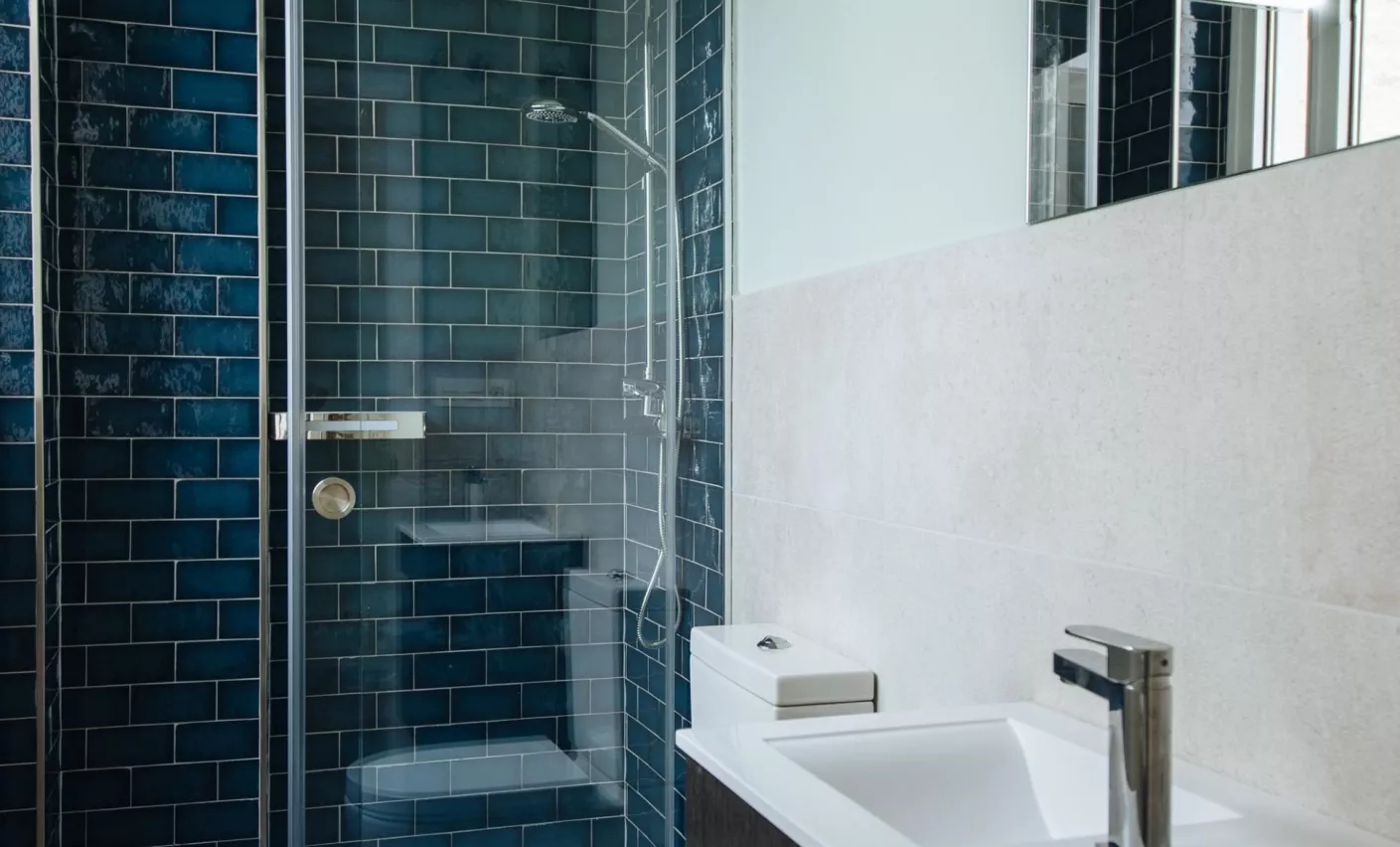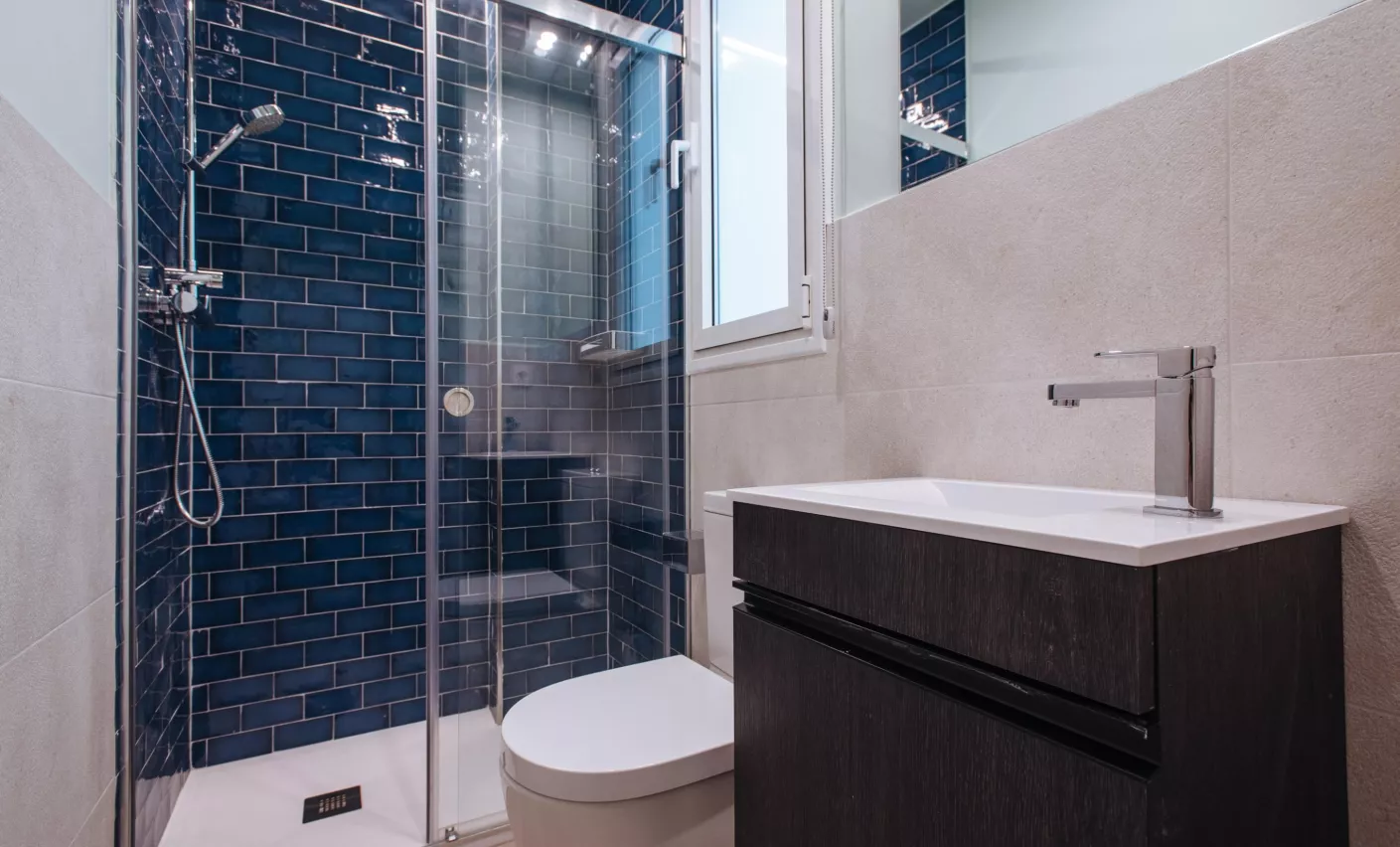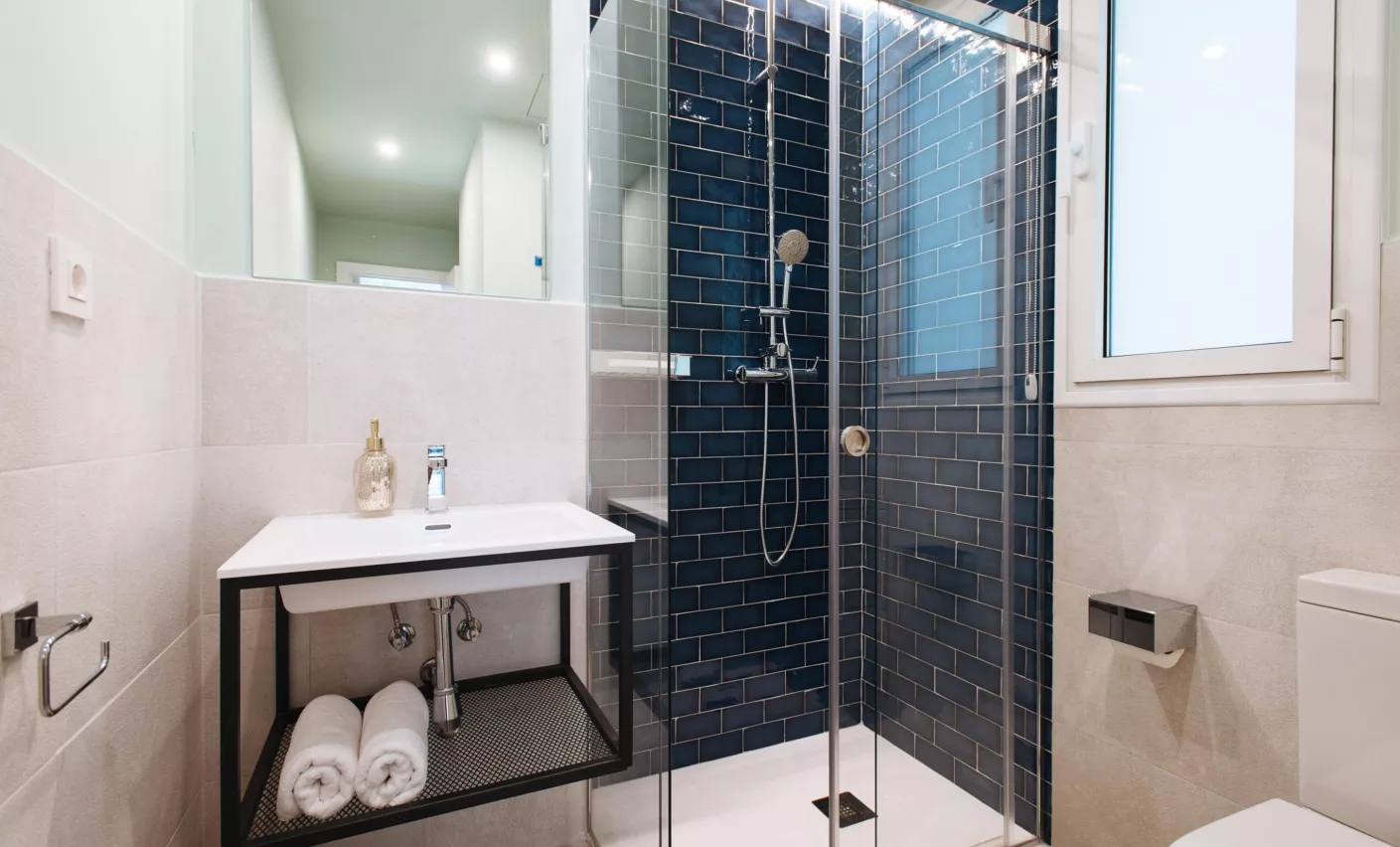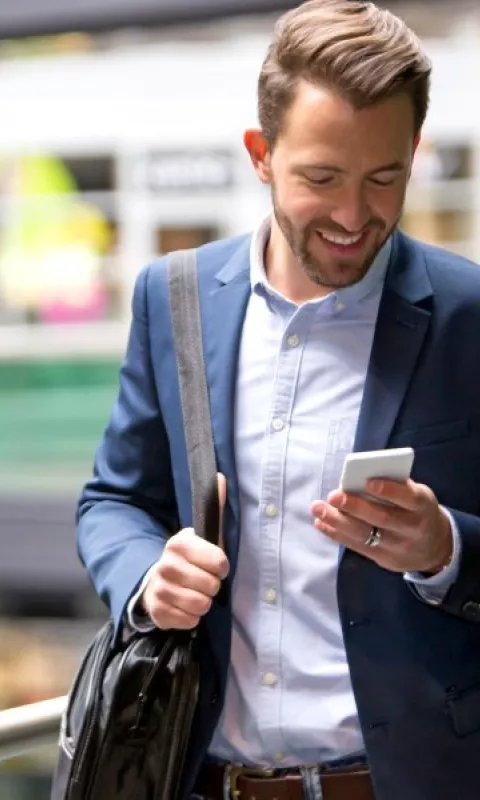 Free WIFI
Take advantage of the free Wi-Fi service in all the hotel facilities.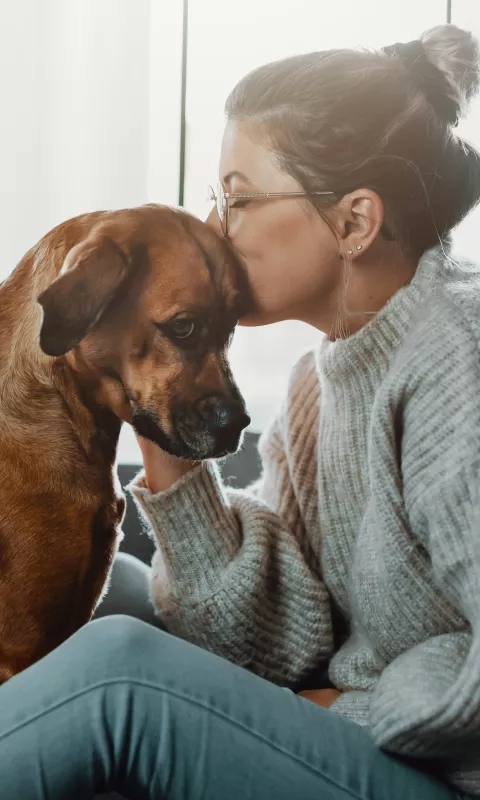 Key features
At the Sercotel Sevilla Guadalquivir Suites you will find attentive, quality service. Enjoy a pleasant stay in the city with all the services you need and the best attention.
Frequently Asked Questions
What are the check-in and check-out times at Sercotel Sevilla Guadalquivir Suites?
You can check in from 15:00 and you must check out by 11:00.
Is it possible to check in early or check out late at Sercotel Sevilla Guadalquivir Suites?
Early check-in and late check-out services are available to enable you to get the most out of your stay. Both services are subject to availability and may entail an additional cost. In the case of the Late Check-out service, the cost is €20 until 12:00 and €35 until 14:00.
Does Sercotel Sevilla Guadalquivir Suites provide Wi-Fi? Is it free of charge?
Yes, there's free Wi-Fi access throughout the hotel. Log on and browse. 
Can I stay at Sercotel Sevilla Guadalquivir Suites with my pet?
Yes, we allow pets with a weight limit of 20Kg. A supplement of €20 per night will be charged. Remember that the service is subject to availability and you must book in advance.
Does Sercotel Sevilla Guadalquivir Suites provide cots for babies?
Of course. If you need a cot, just ask for one when you make your booking or ask the reception team. The cots entail no additional cost. 
Is there a swimming pool at Sercotel Sevilla Guadalquivir Suites?
Yes, the hotel has a swimming pool. The swimming pool will be open from April to October
Does Sercotel Sevilla Guadalquivir Suites provide a laundry service?
Yes, we provide a laundry service. 
What accessibility measures does Sercotel Sevilla Guadalquivir Suites take to assist people with reduced mobility?
We have rooms adapted to people with reduced mobility. The hotel's communal areas can also be accessed by people with reduced mobility.
Does the Sercotel Sevilla Guadalquivir Suites provide an airport transfer service?
Yes, for your convenience, we provide a transfer service to make it easier for you to get from the airport to the hotel and vice versa. the cost is €33.
More hotel details
Sercotel Sevilla Guadalquivir Suites
Establishment registration number: A/SE/00393
Category: Tourist Apartments
Type of establishment: City
Internal regime of the establishment: download here