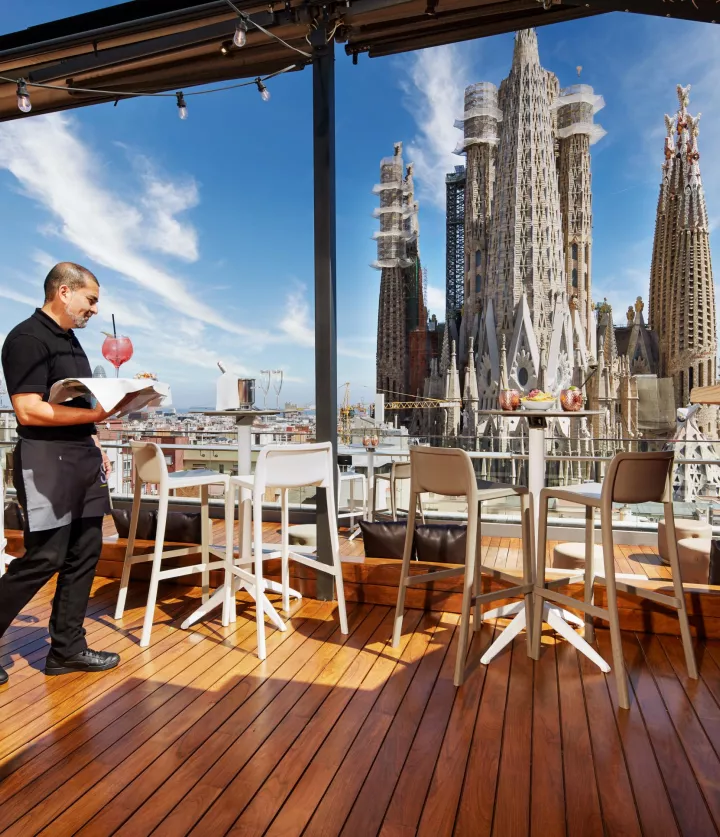 Terrace of Sercotel Rosellón
Enjoy the best views of the Sagrada Familia
The terrace of the Sercotel Rosellón is the perfect place to end a day of work or sightseeing in Barcelona. Located on the roof of the hotel, it offers spectacular panoramic views of the majestic Sagrada Familia and 360º views of the city. Availability opens automatically for the next 7 days. We cannot open in the longer term, since we depend on the private events that are confirmed every week in our establishment. Consumption is mandatory per person, and you will not be able to enter with food or drinks that have been purchased outside the hotel. We put at your disposal the best terrace services for all your needs. From December to March you can enjoy the terrace service from the hotel café located in the hall area; There you have the possibility of taking your drink to the terrace located on the 8th floor. And from April to November, you can enjoy drinks directly on our rooftop!. If you are unable to attend, please contact us by phone or email. The booking will be cancelled 15 minutes after the reserved time.

For access for people with reduced mobility, please contact us directly for more information.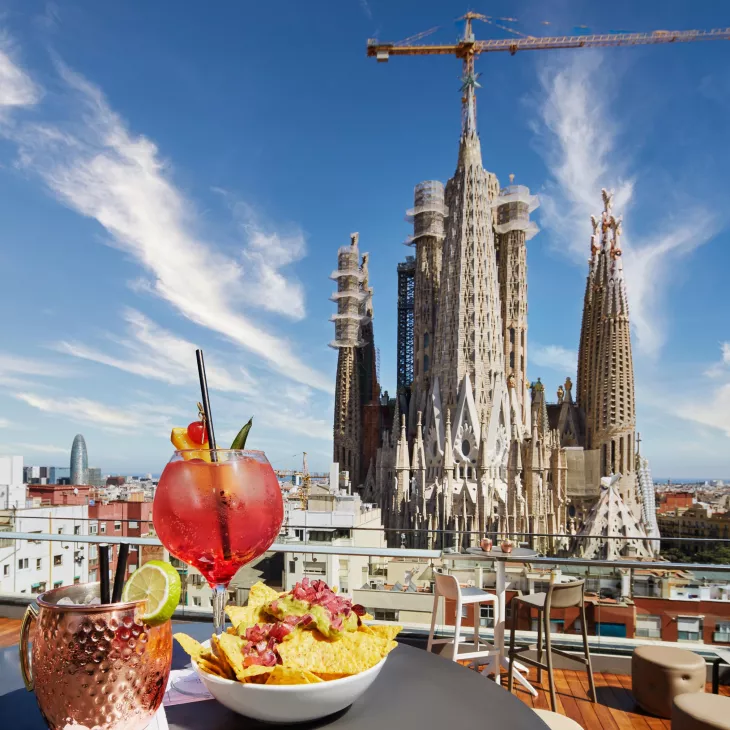 Book your experience with us

MENU
Enjoy the dishes prepared by our kitchen while enjoying the view of the city.
EMAIL
If you are unable to attend, please contact us previously by email.

MOBILE
The service hours of the line are from 13:30 to 21:00 (UTC+2), every day. Exclusive for inquiries.