Logroño, Spain
Sercotel Calle Mayor
Search your hotel or destination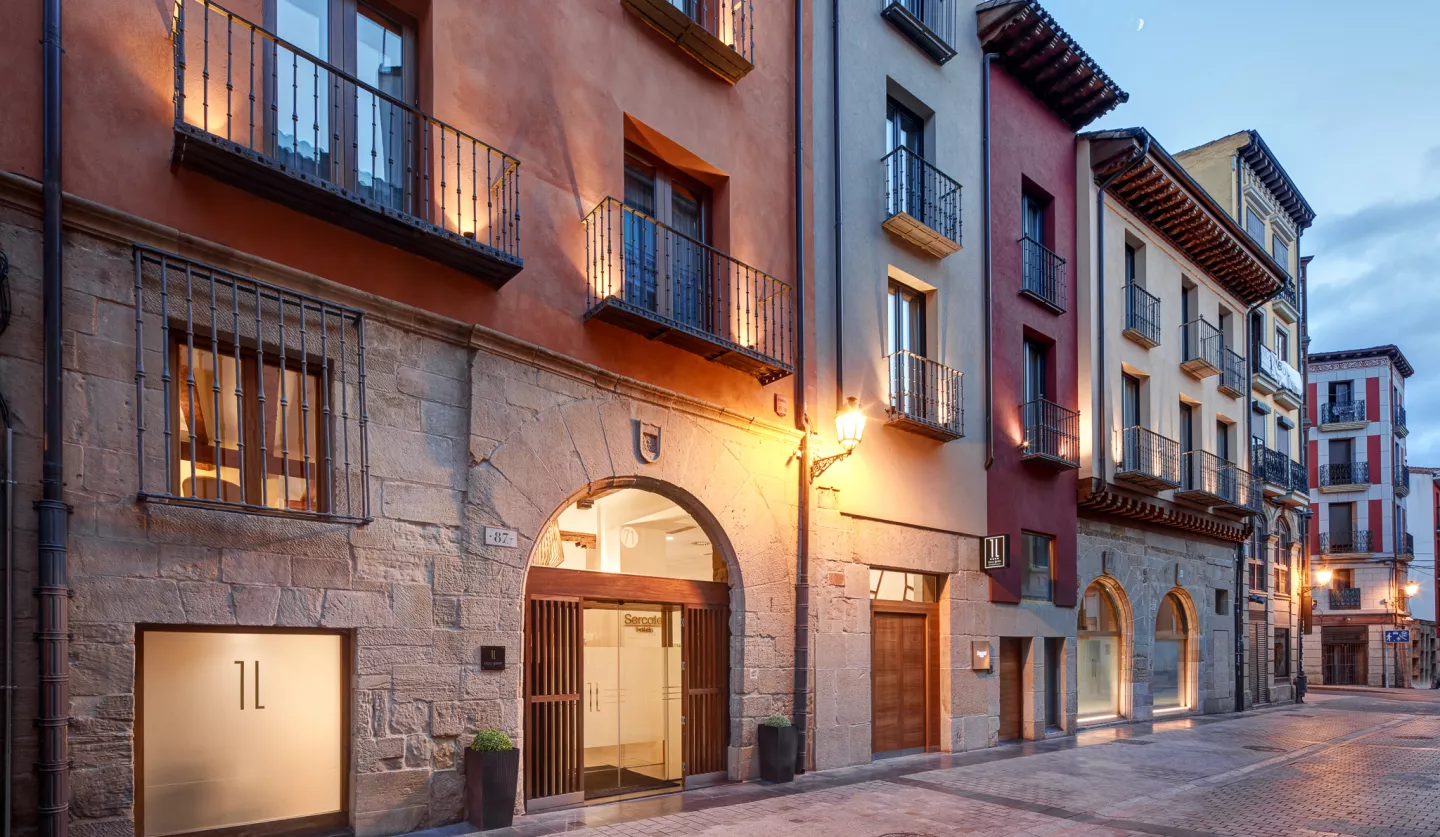 Your home in the heart of Logroño
In a 16th century mansion there is room for many things. There is room for a friendly service, all the comforts of modern life, attention to detail, tasteful decoration, rooms designed for your rest and, of course, there is room for our Sercotel Calle Mayor in Logroño. 
The name of our 4-star hotel was not chosen at random. If it is called Sercotel Calle Mayor it is because it is in the selfsame Calle Mayor, next to the Co-Cathedral of Santa María de la Redonda, just a few metres from the famous Calle Laurel and its pintxos, and without losing sight of the mighty Ebro.  
At the Calle Mayor Hotel we are family oriented and, as with the family, you can come to us at any time during your trip. There is always someone at our reception. 
When you check in at the Sercotel Calle Mayor, we will explain how to access our car park so you can park your car and forget about it during your trip.  
We will tell you which of our 30 rooms you will be staying in, how comfortable your bed will be, that you have a pillow menu in case you are not happy with the one you have and please let us know if there is anything we can do to make you feel at home.   
We'll also tell you where our gym is, in case you ever feel like doing some cardio or strength training. It's as simple as choosing a machine and starting your routine. And, of course, we will provide you with our Wi-Fi password. Although, let's face it, we know more about our city than Google itself. If you want, compare recommendations.  
And whether you're here on business, with an early start, or you're a late riser because you had a night on the tiles, in the mornings our breakfast buffet awaits you, copious, varied and enjoyable. You don't have to choose between sweet or savoury. Try a little bit of everything: cheeses, cold meats, toast, cereals, pastries, fruit, juices and coffee. From there, the day and Logroño are up to you.
Find your room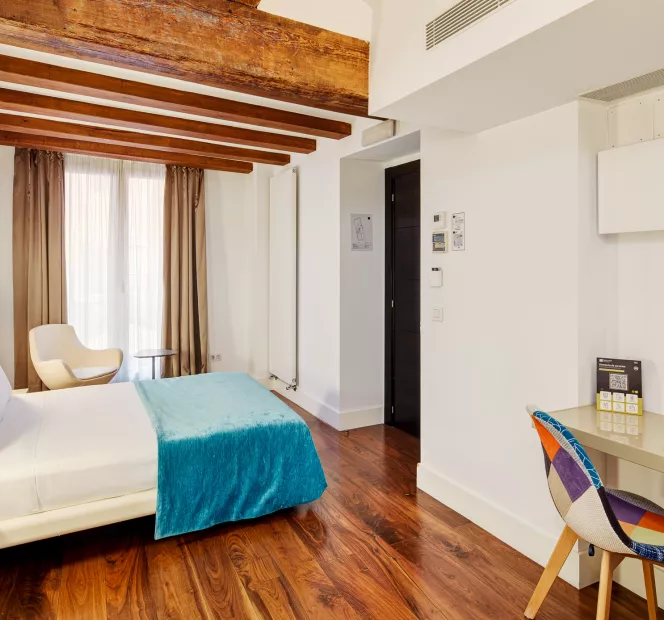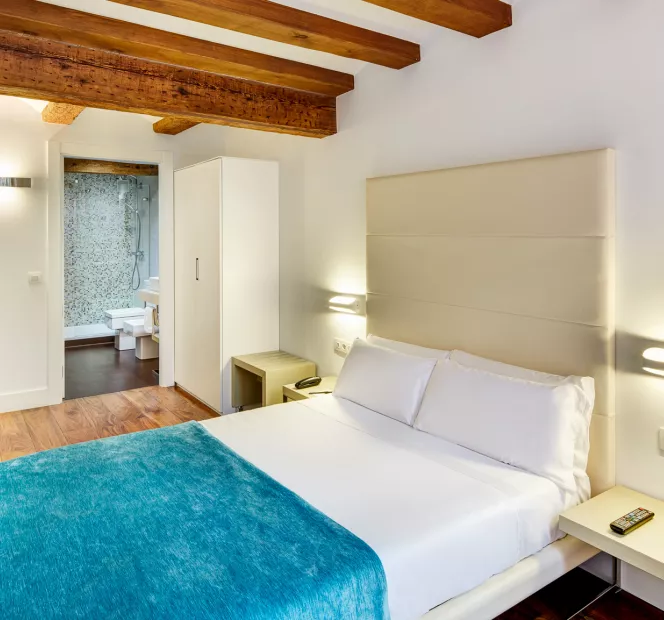 Basic Room
Our Basic is perfect for those travelling alone. Spacious, a large window through which to let in the light and the warmth of a decoration based on white tones and wooden beams.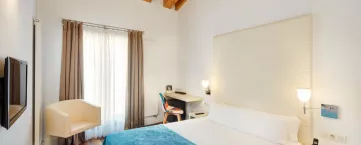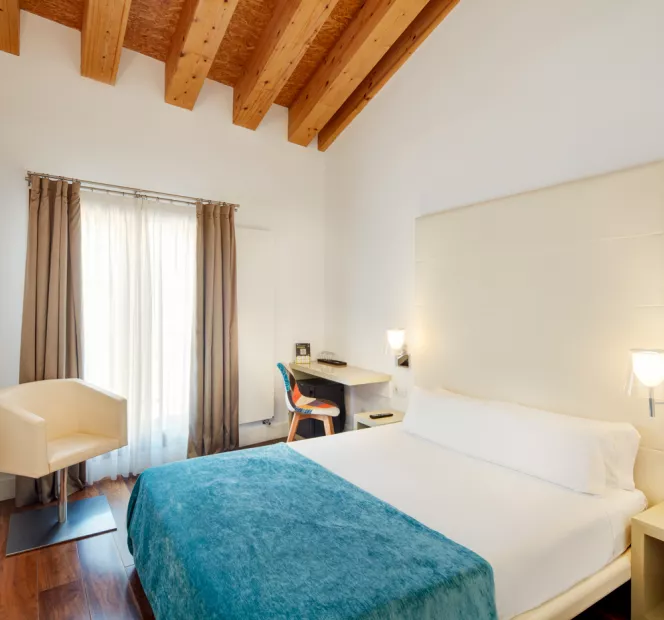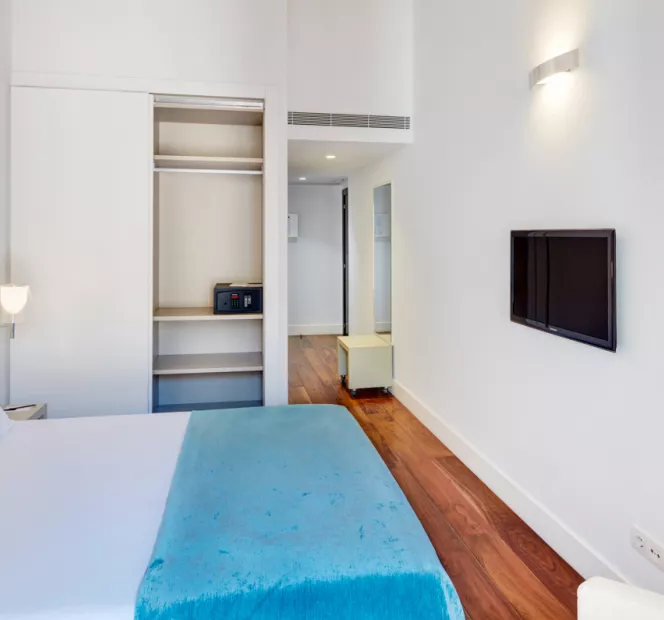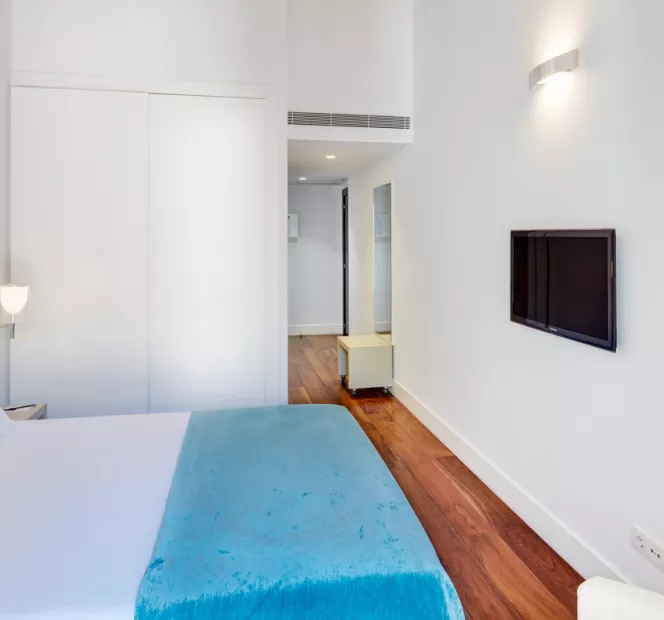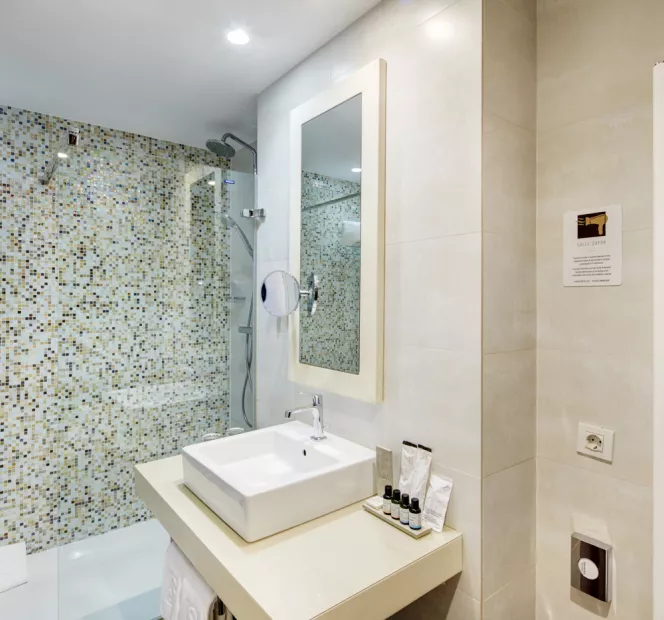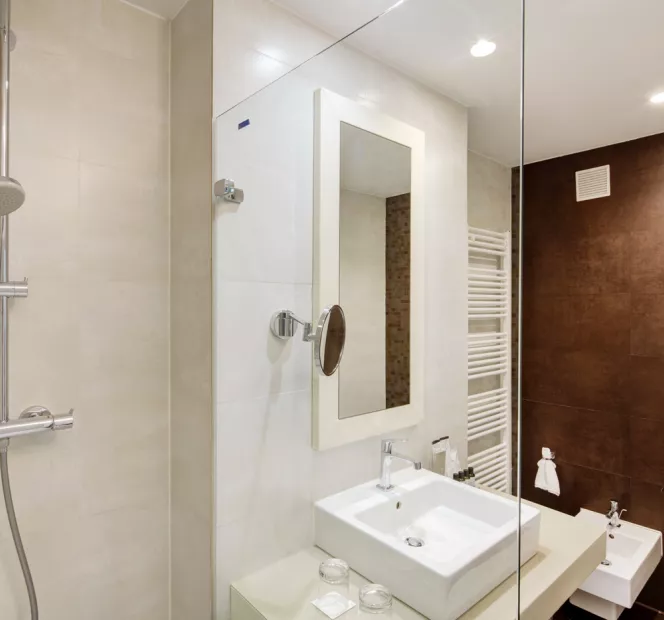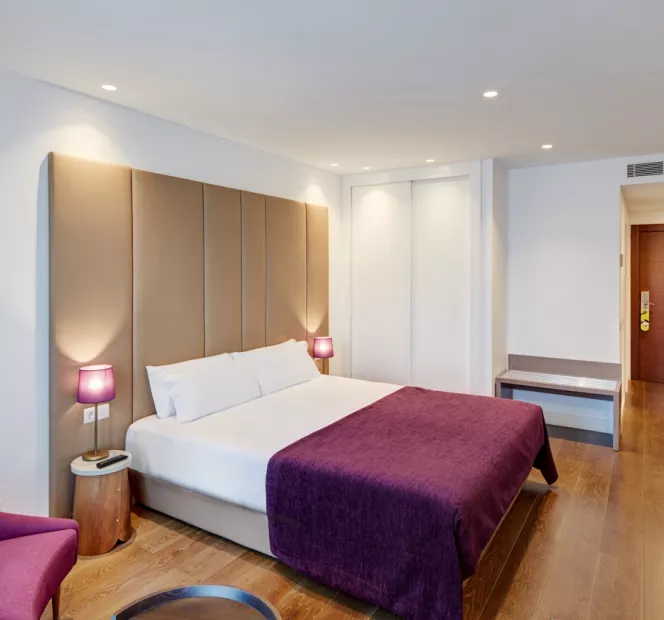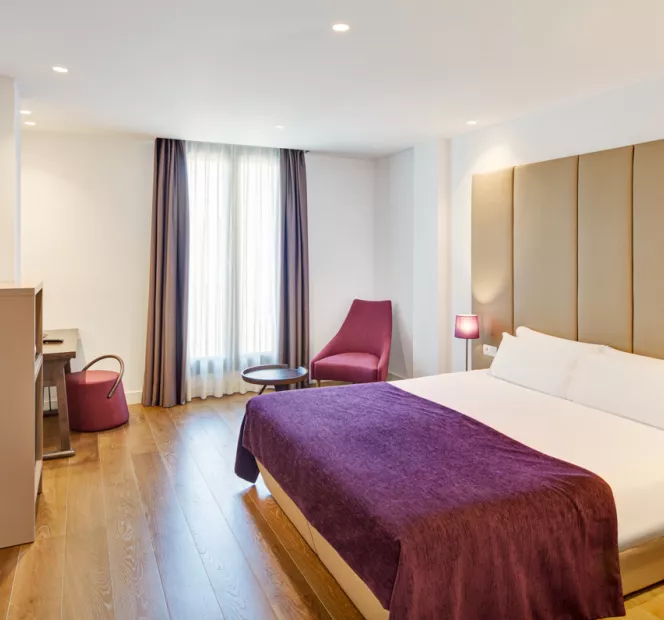 Classic Double Room
The Classic double rooms at Sercotel Calle Mayor are the perfect space to enjoy tranquility and comfort. They have everything you need to make your stay exceptional: 34 m2 of space and natural light.

Complies with Local/State/Federal fire laws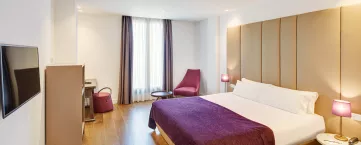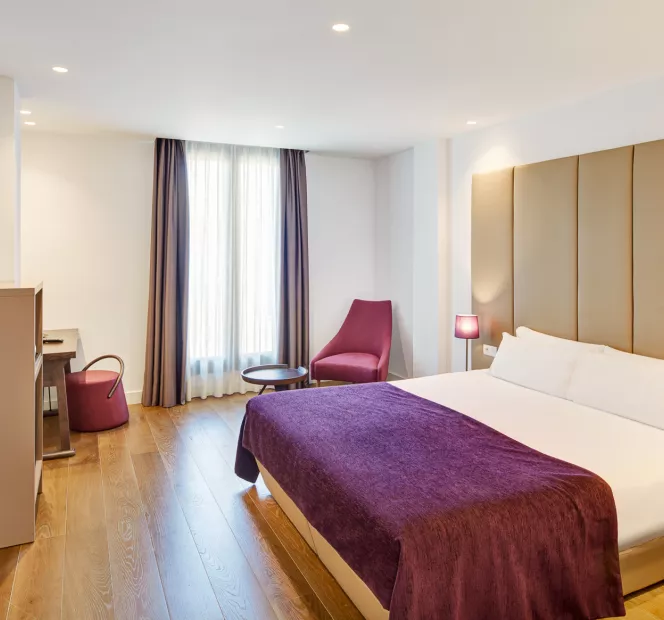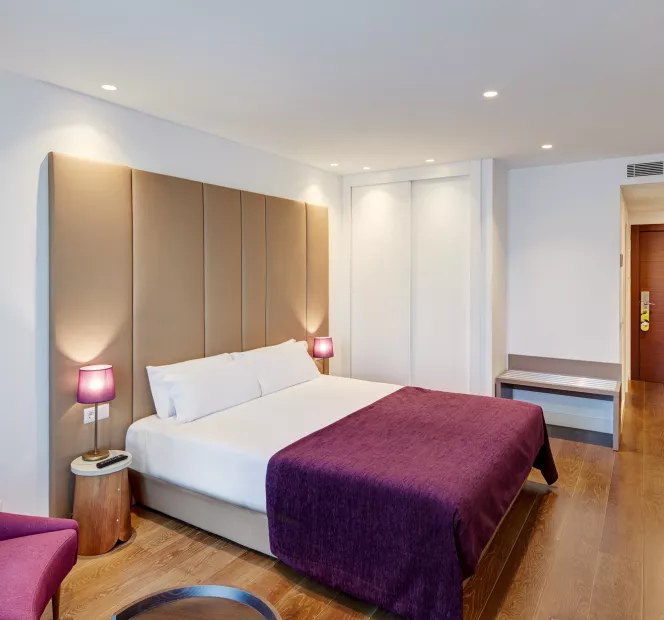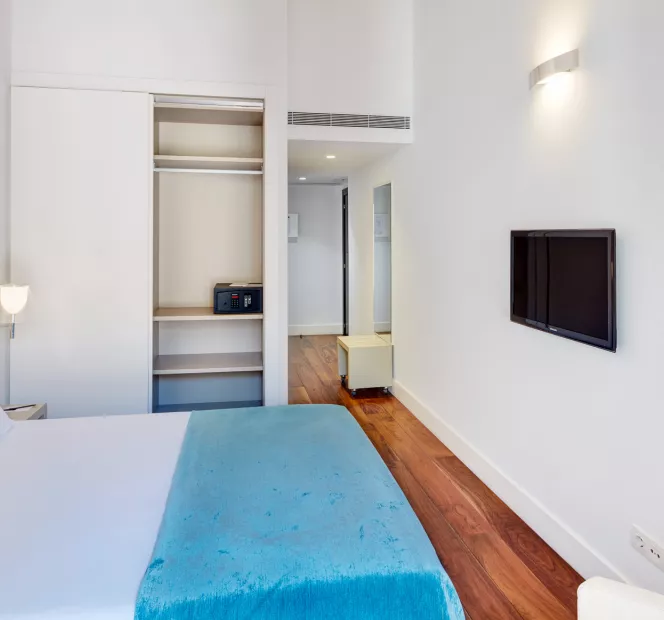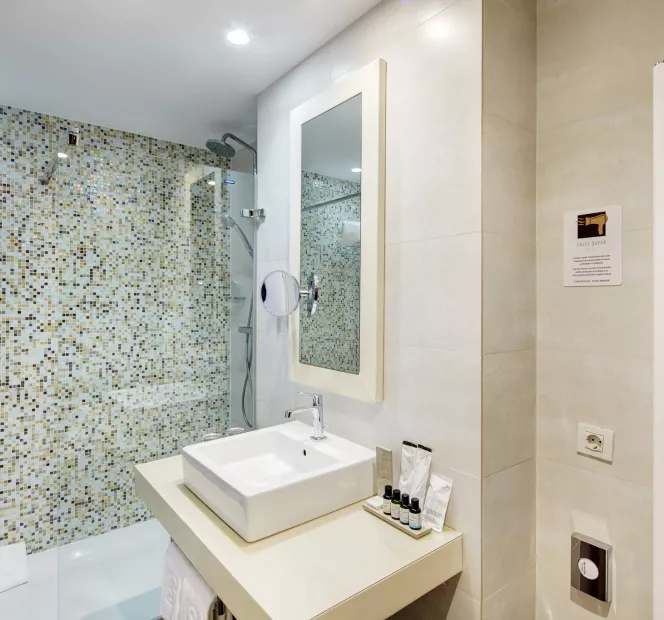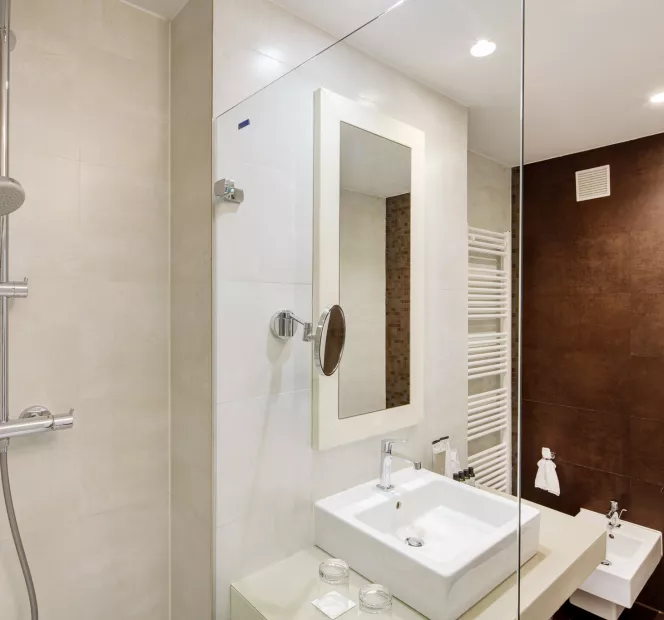 Classic Twin Room
Our hotel's Classic rooms are the ideal accommodation option for business travellers. Functionality and comfort are guaranteed in these rooms. They are spacious and with our free Wi-Fi you won't have any connection problems.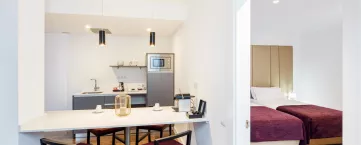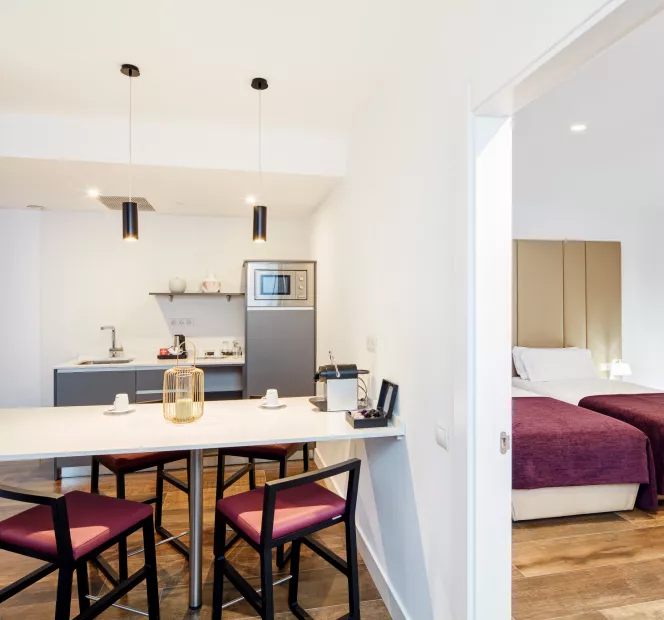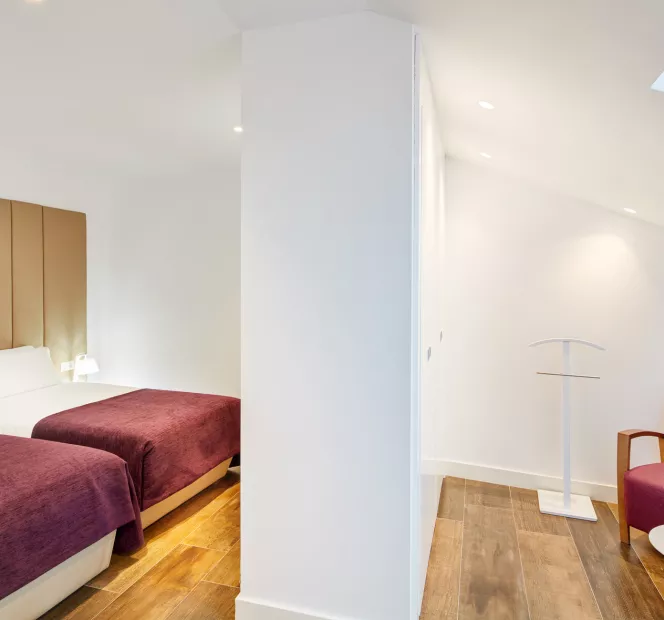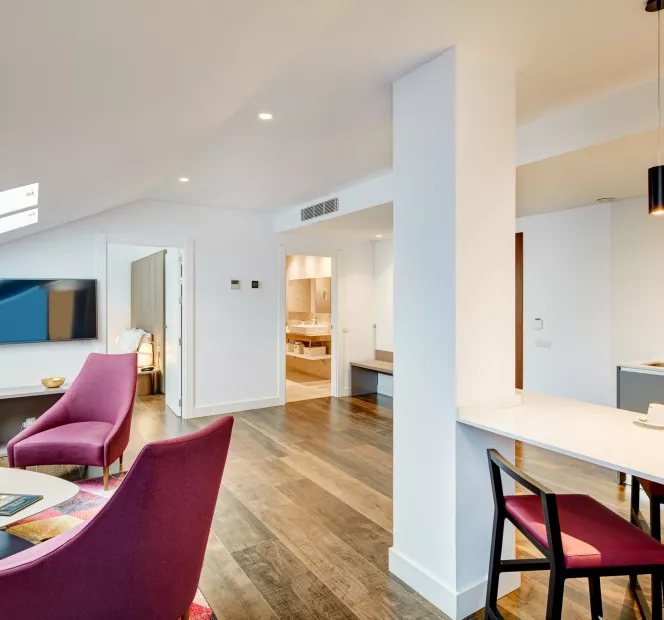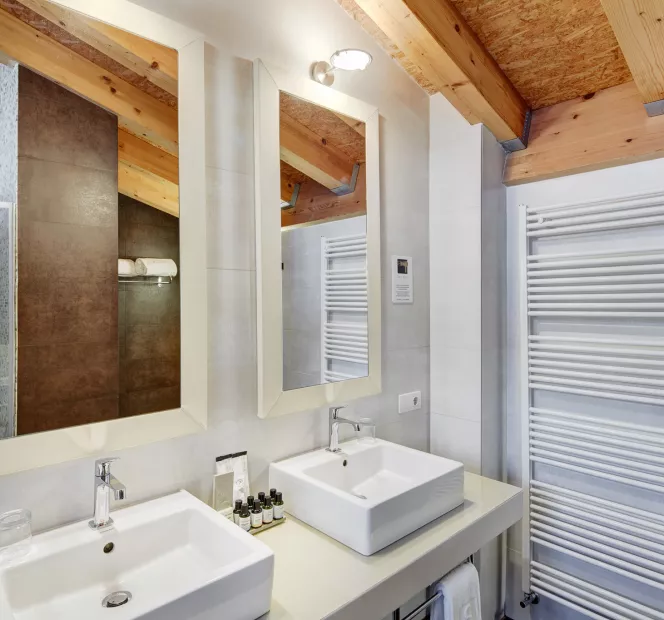 Junior Suite
The Junior Suite at the Sercotel Calle Mayor is the accommodation that any traveller is looking for a getaway with friends or family. They are spacious, with different open-plan spaces and, in addition to a bedroom, they have a living room and kitchen.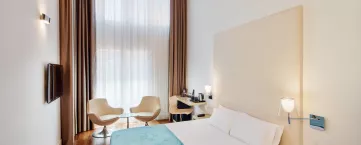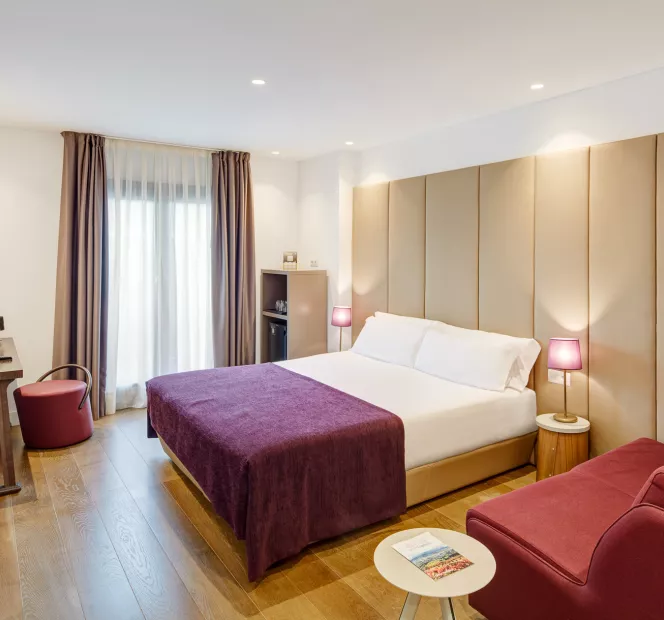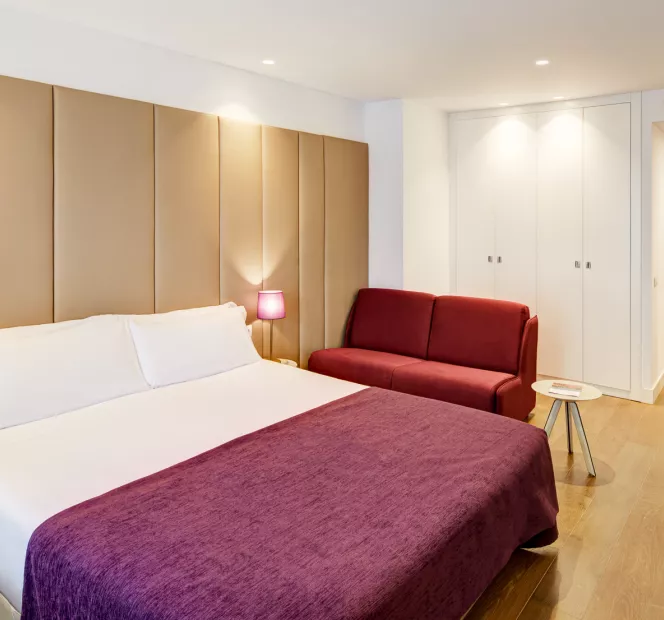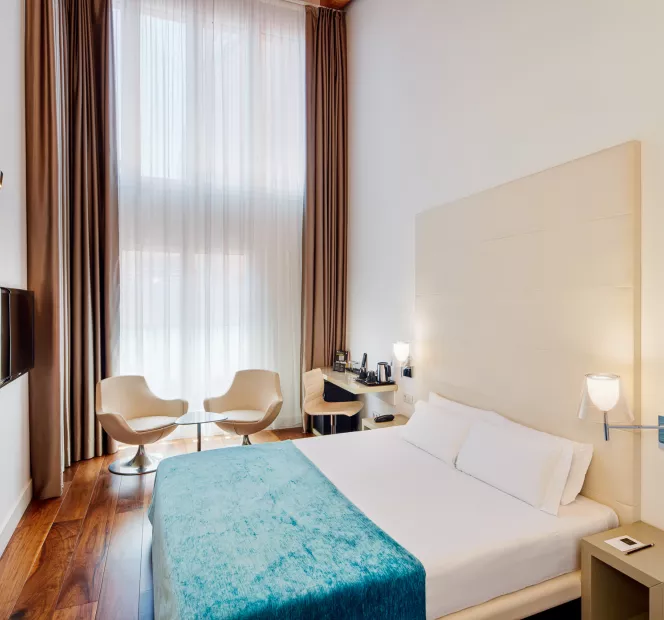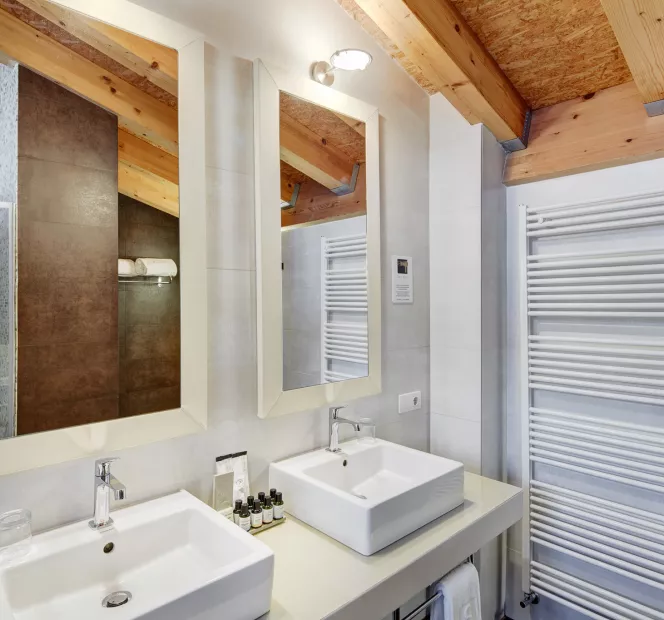 Superior Room
Views of the lively city of Logroño, natural light, beds where you can recharge your batteries and Wi-Fi so that you are always connected. Happiness is a night (or several) in our Superior.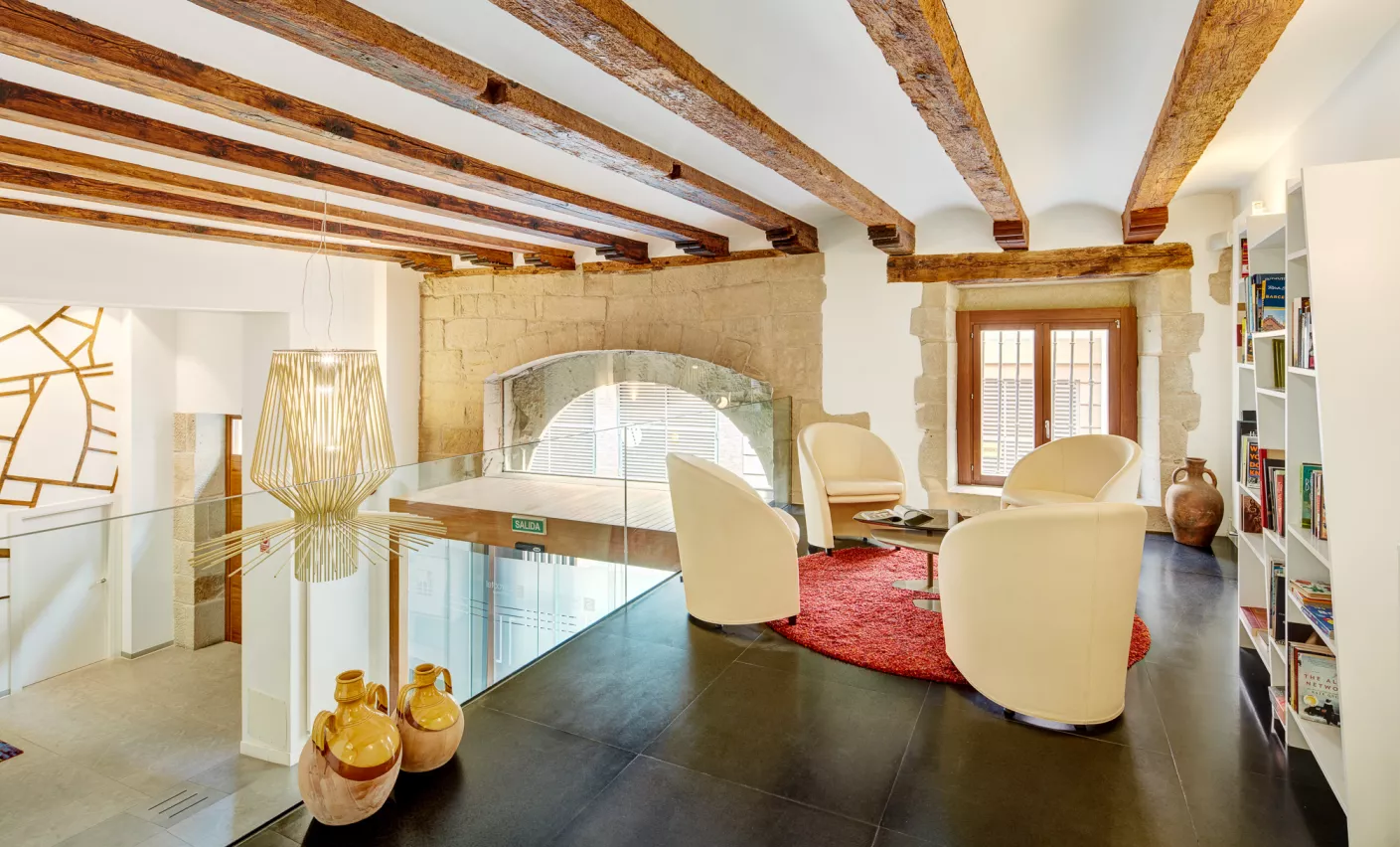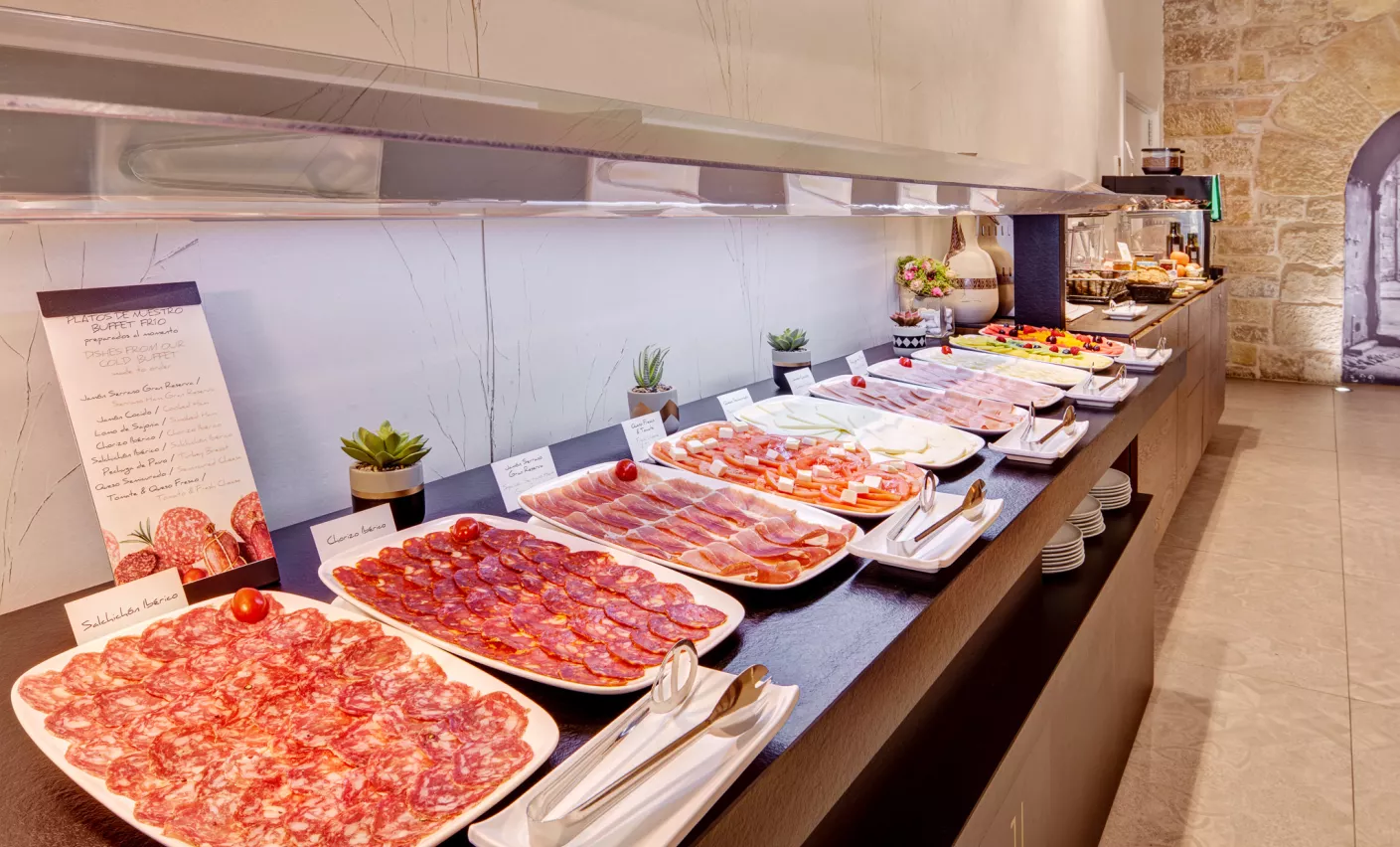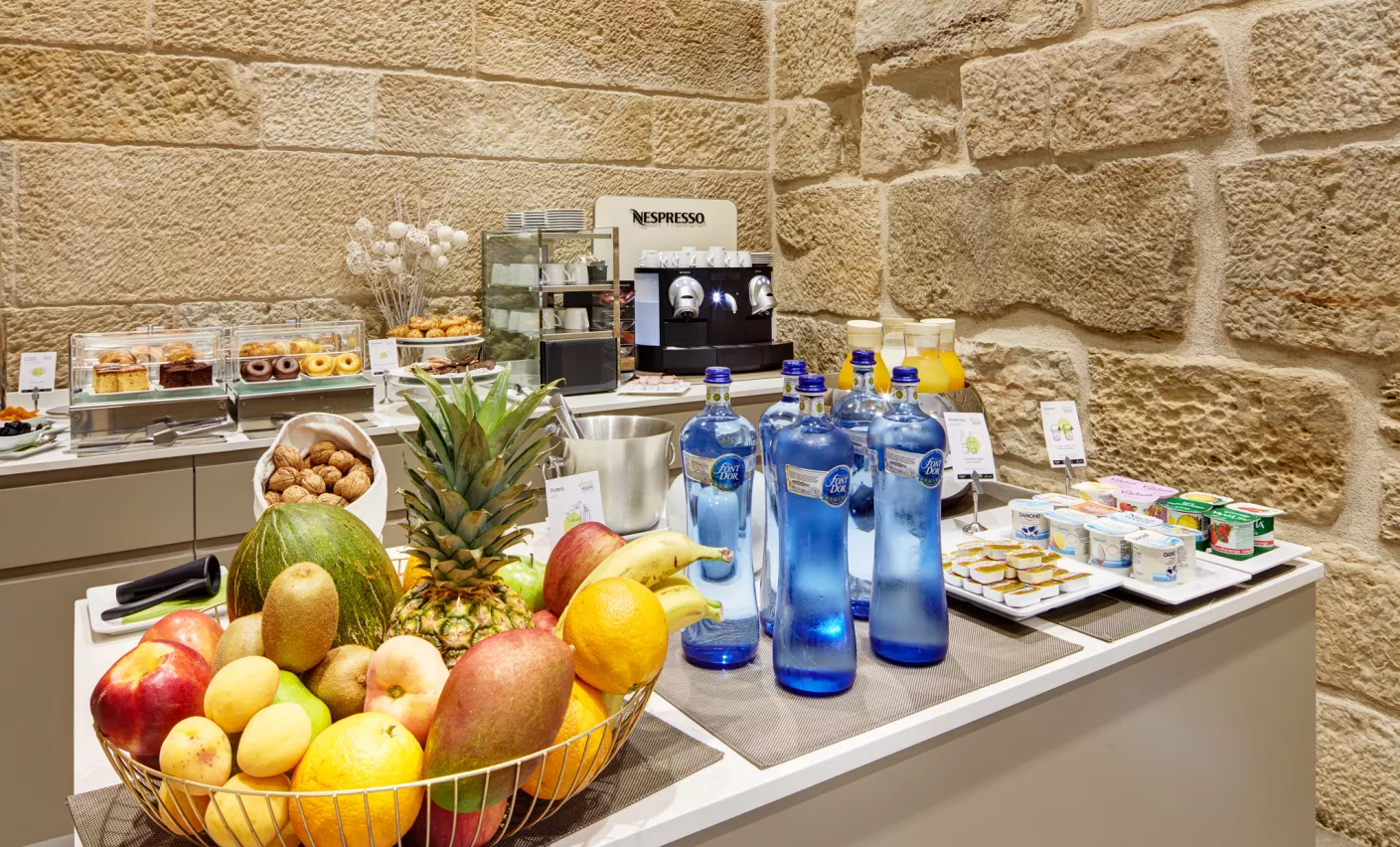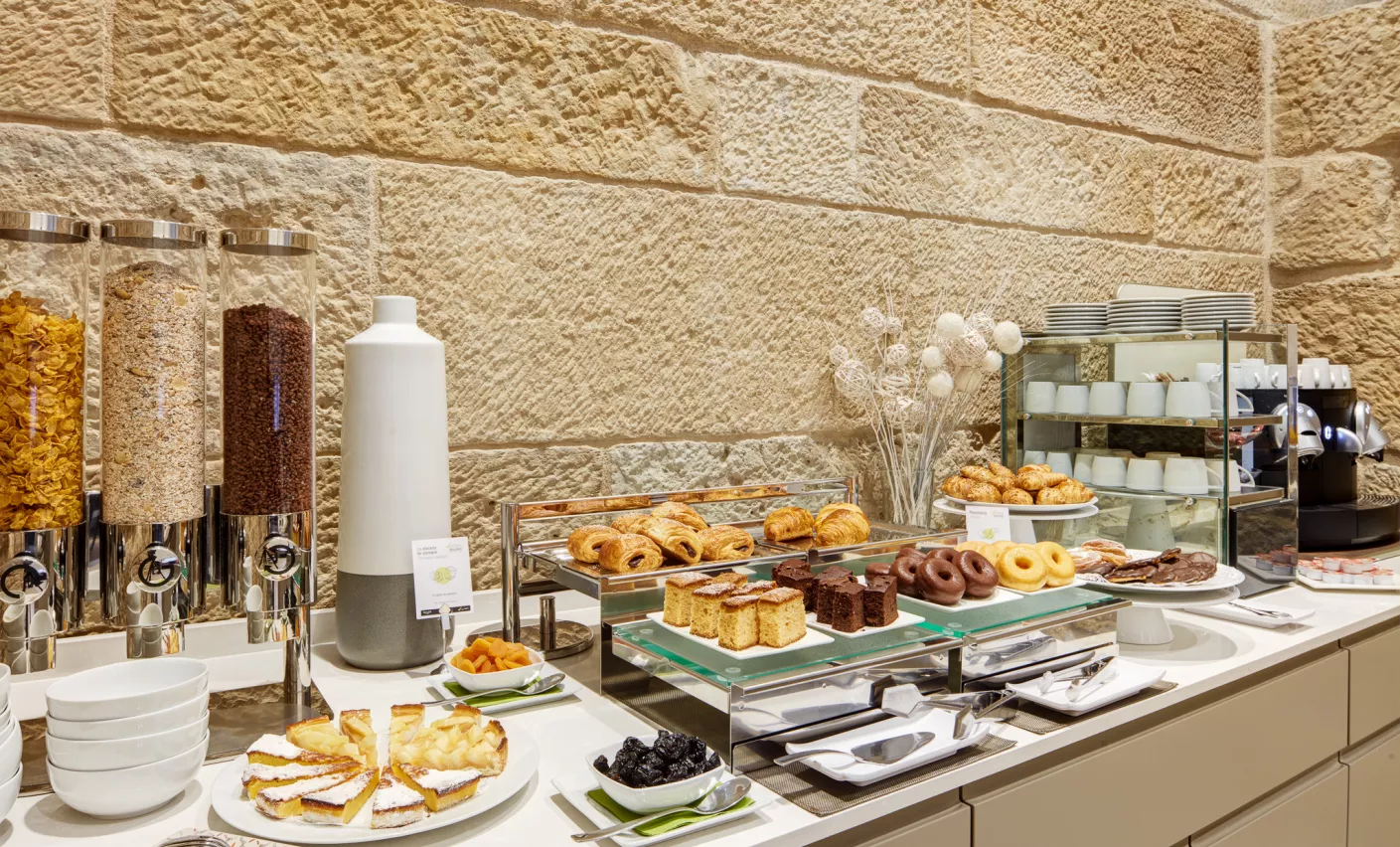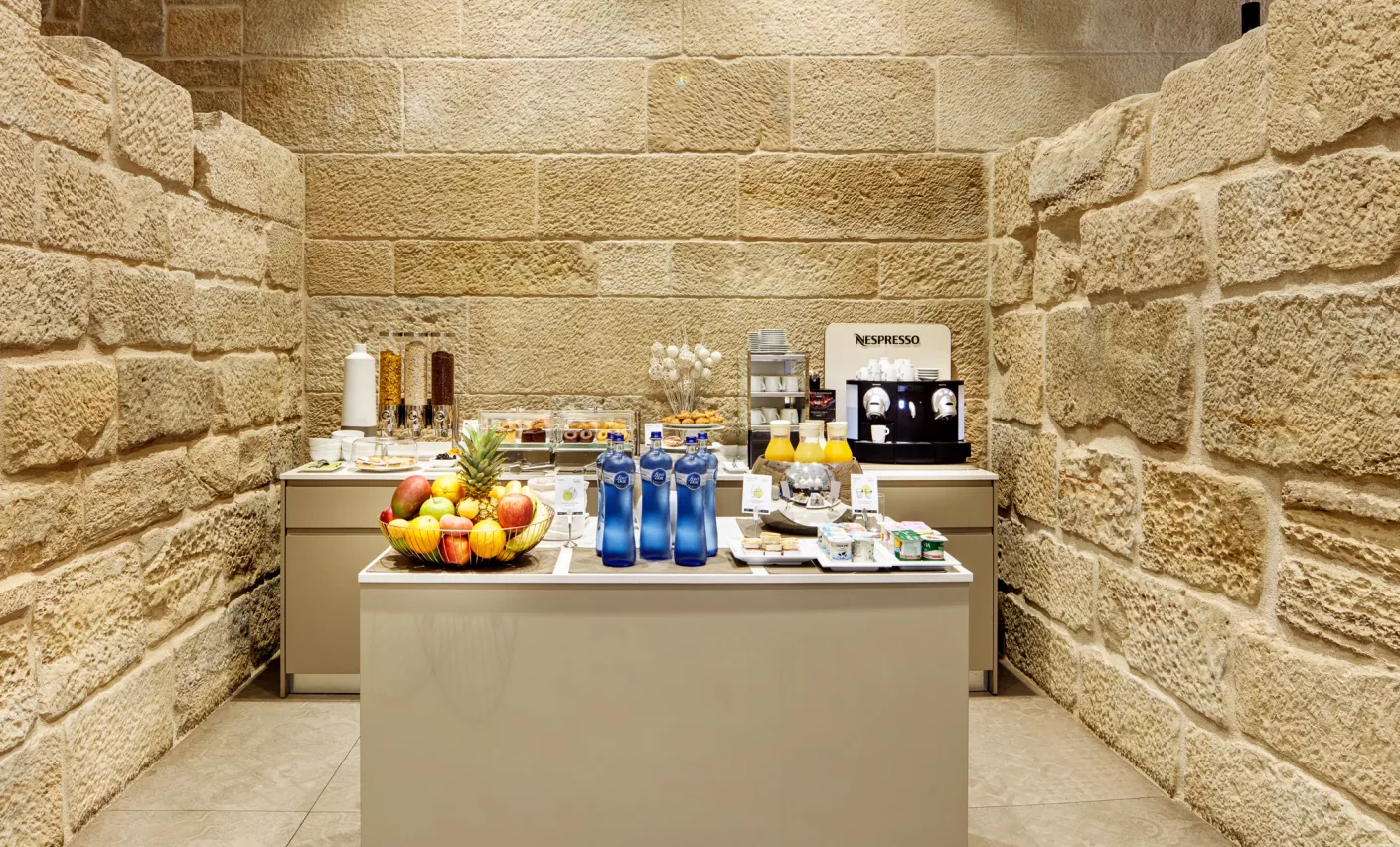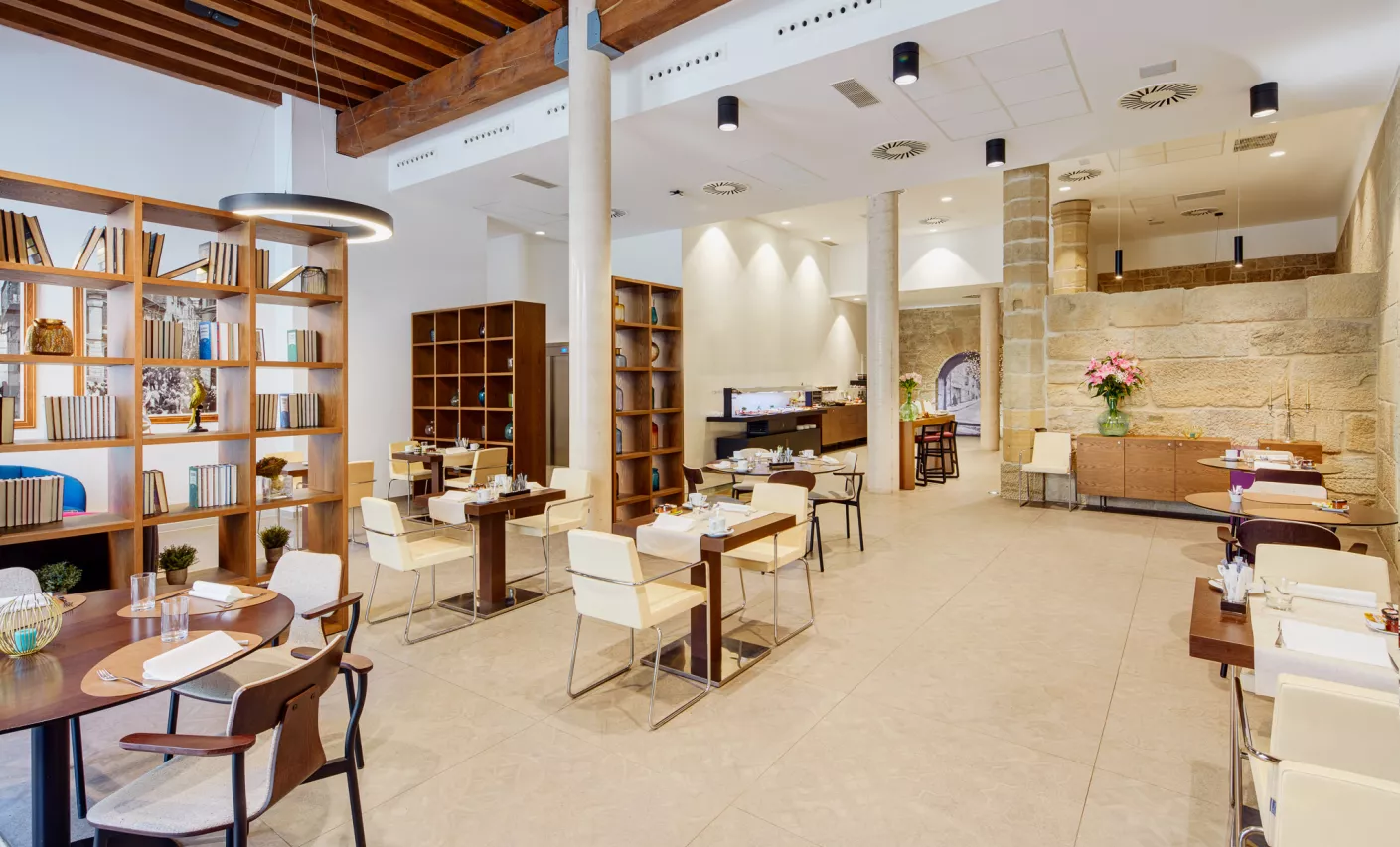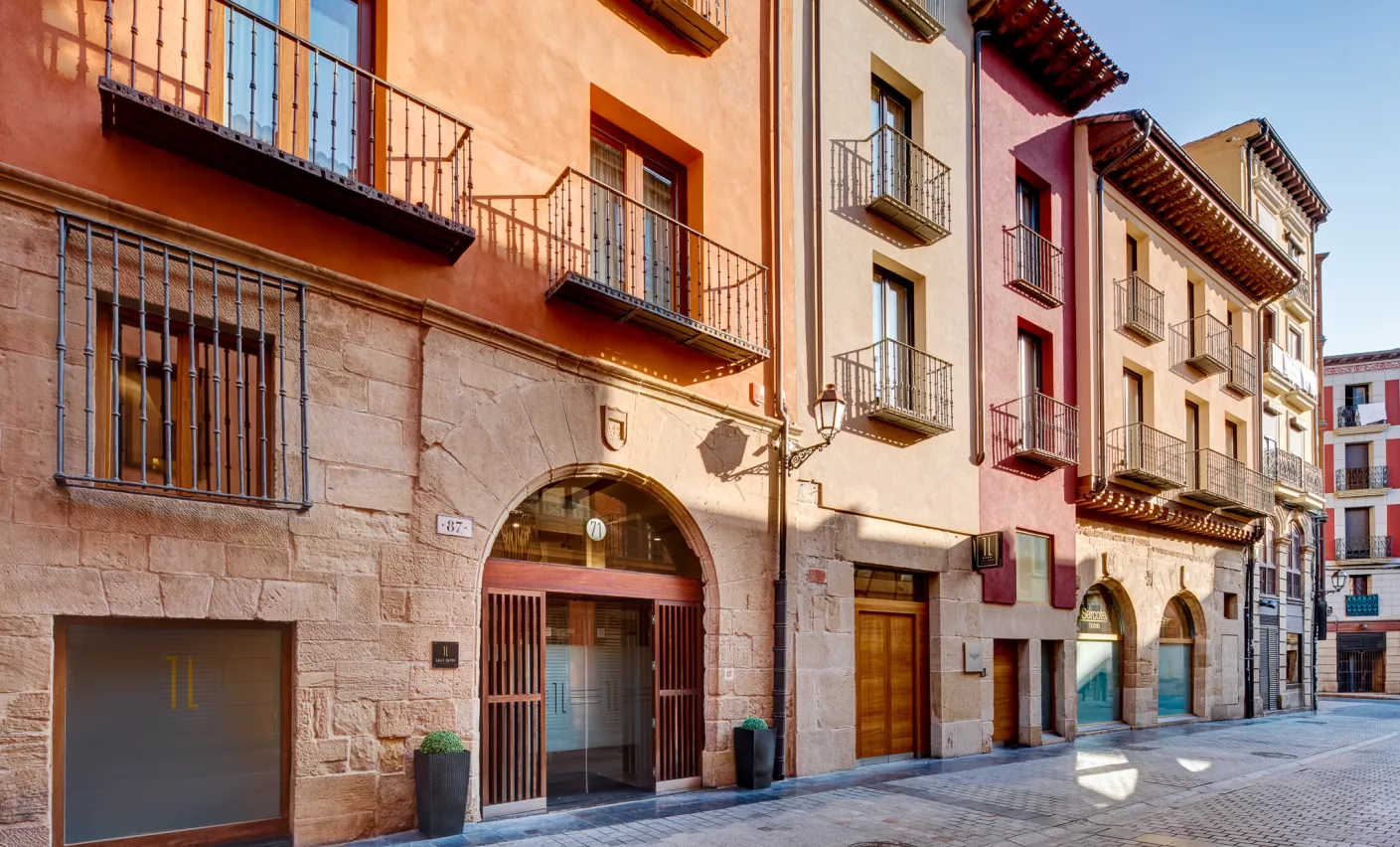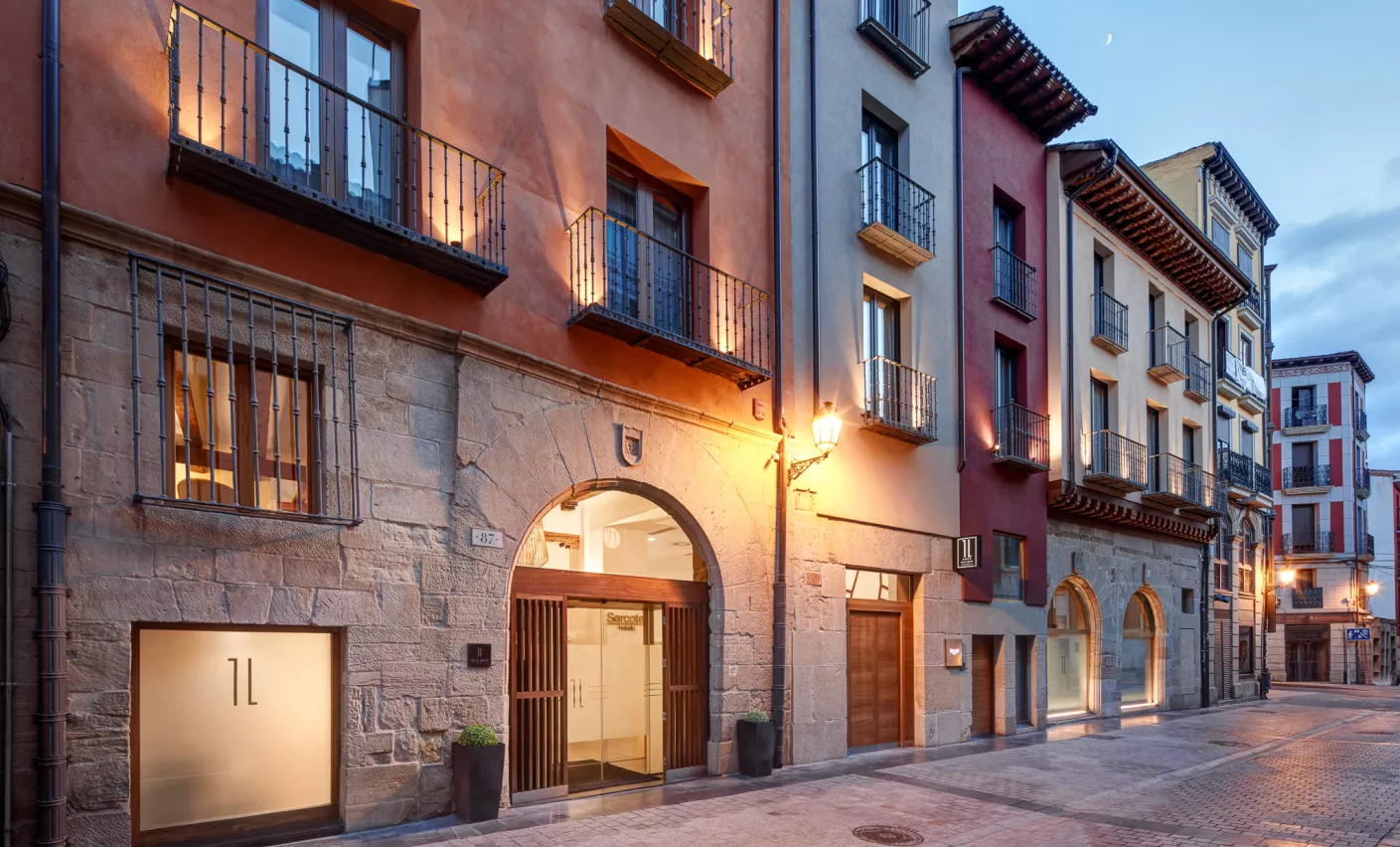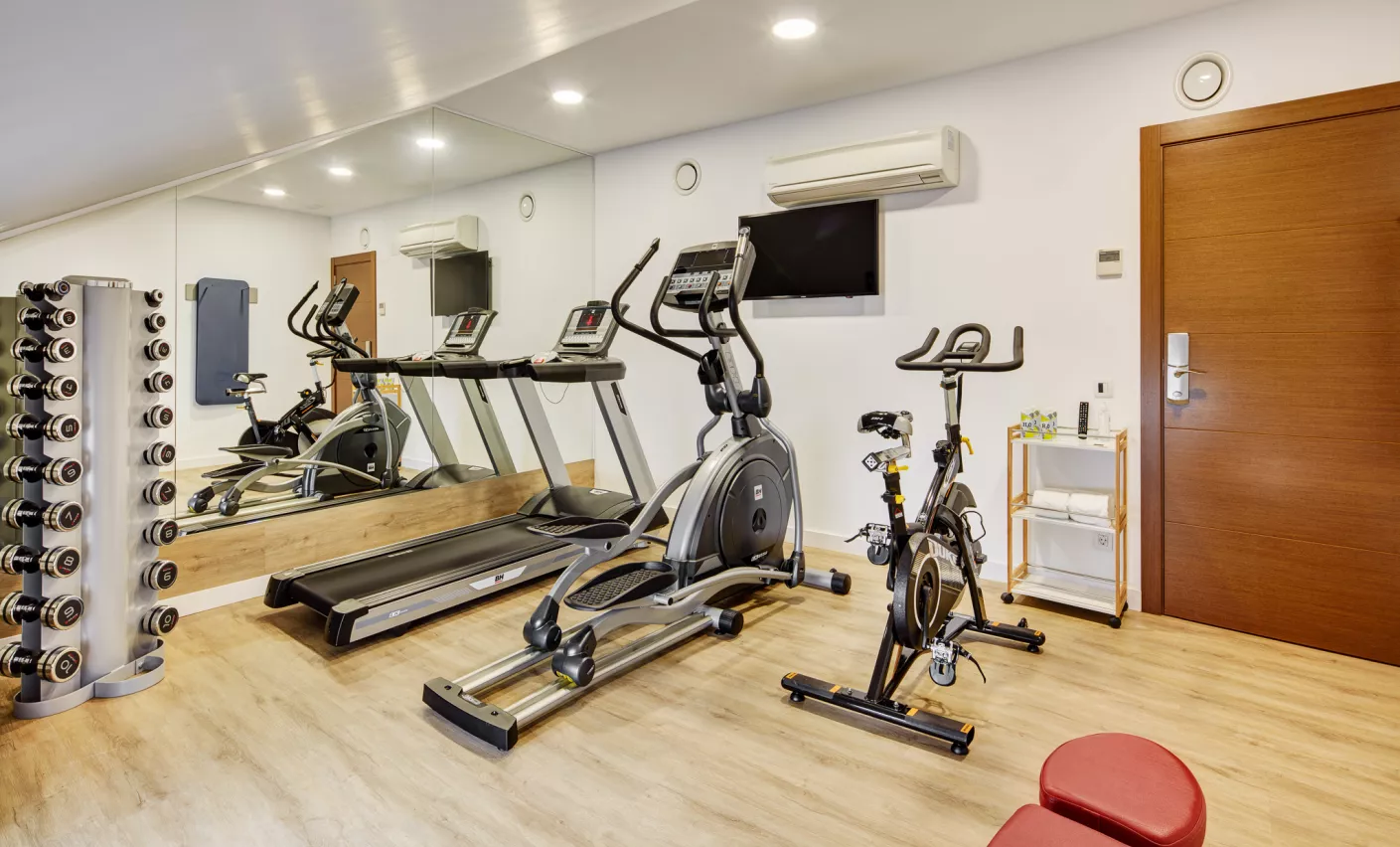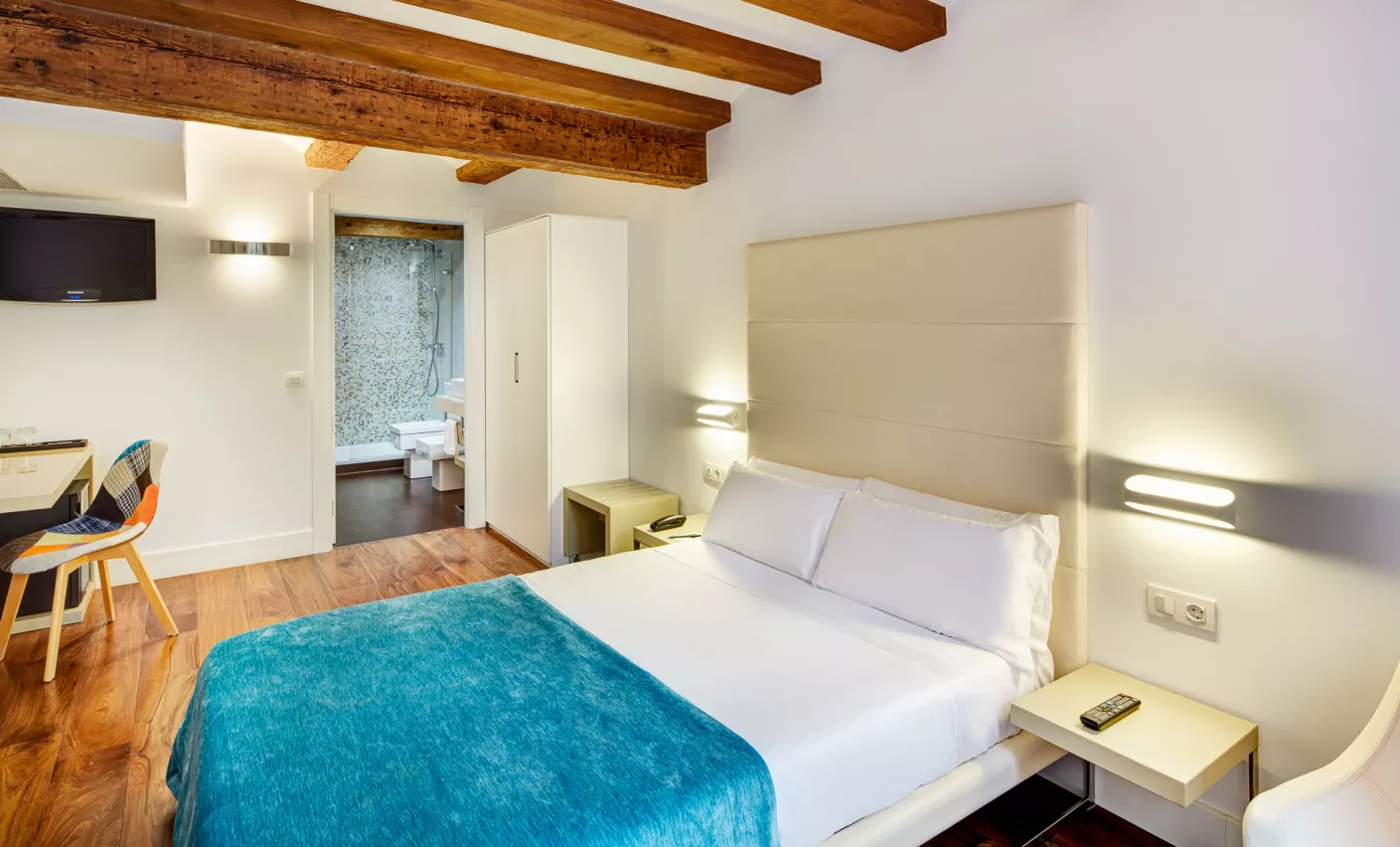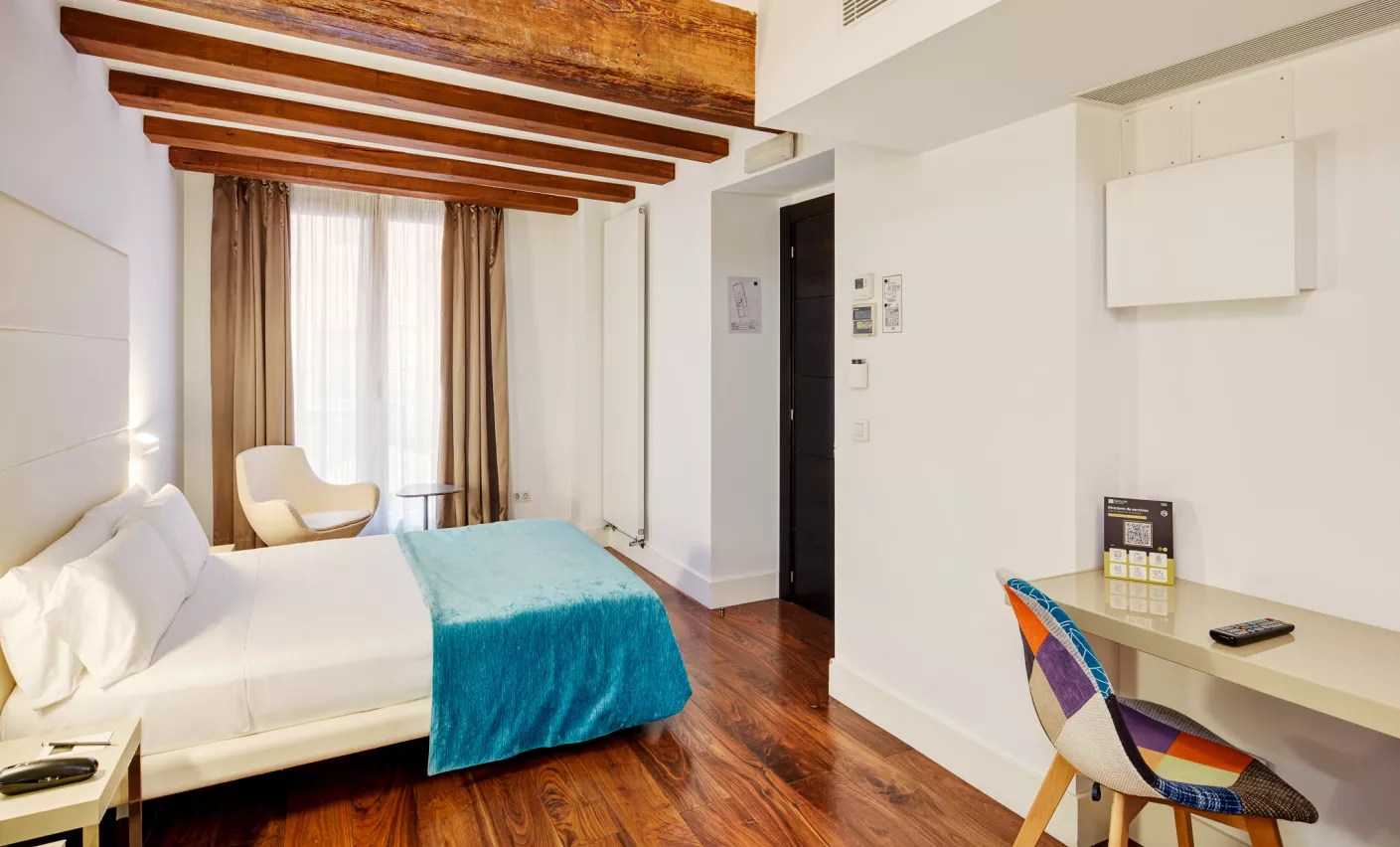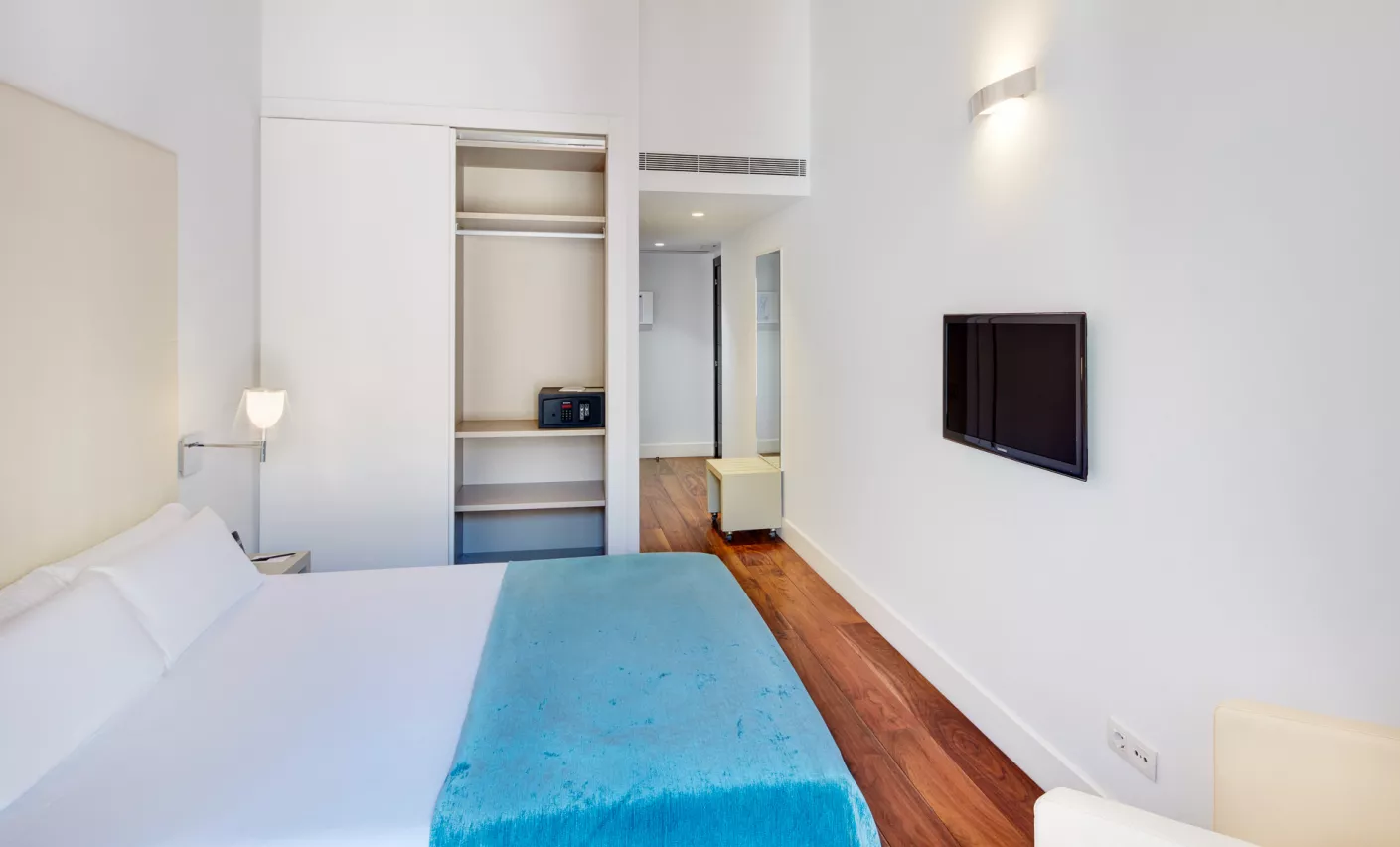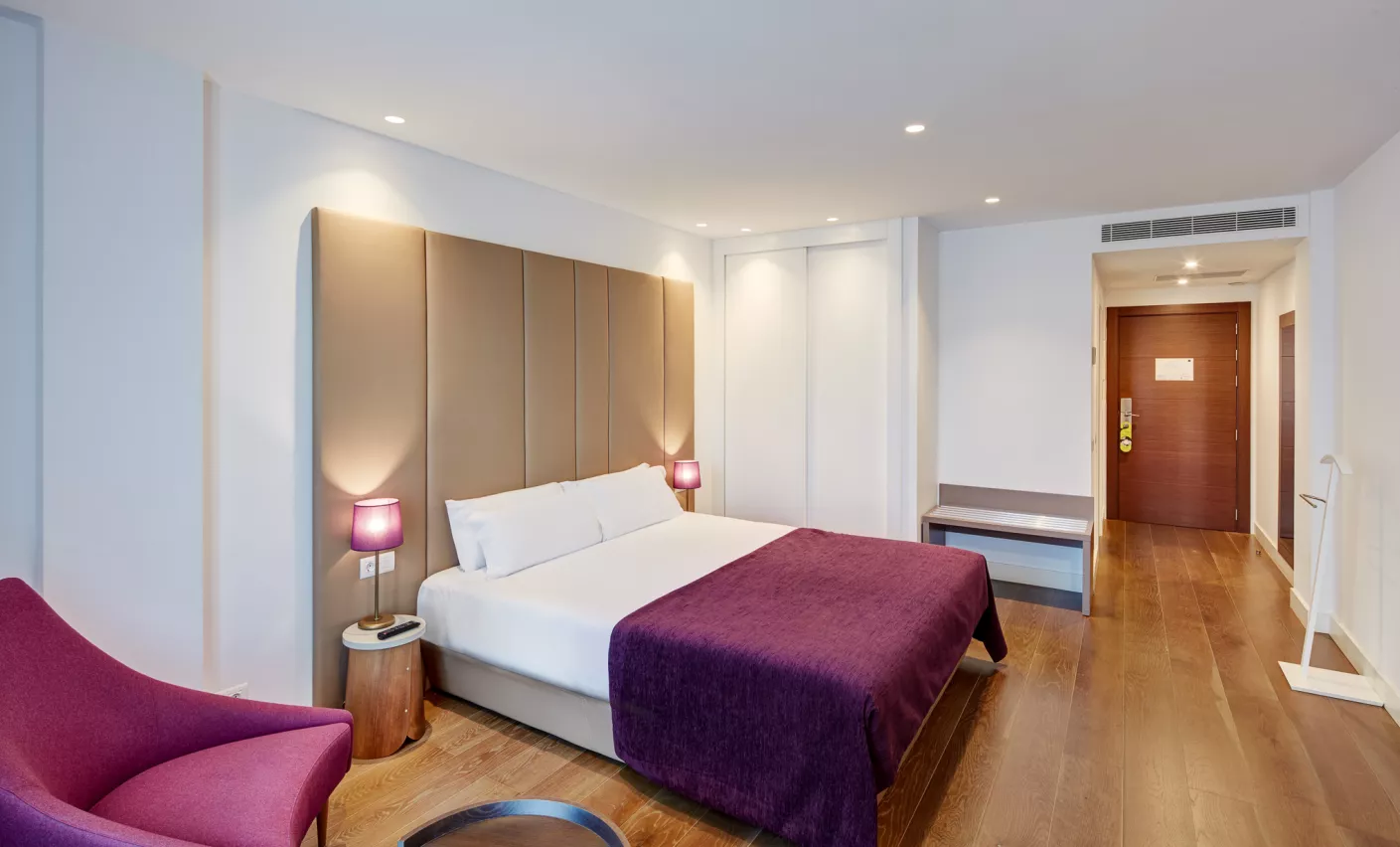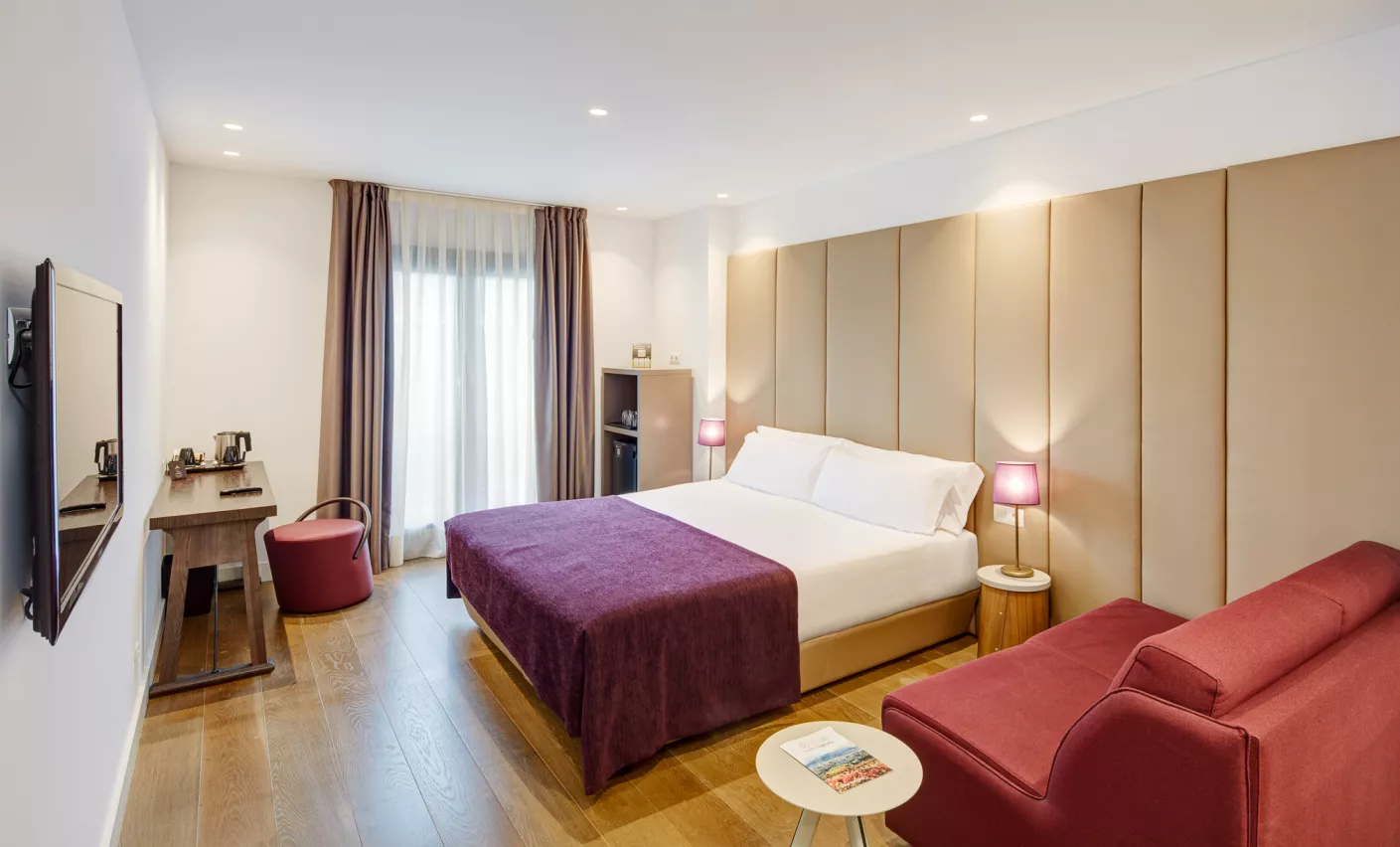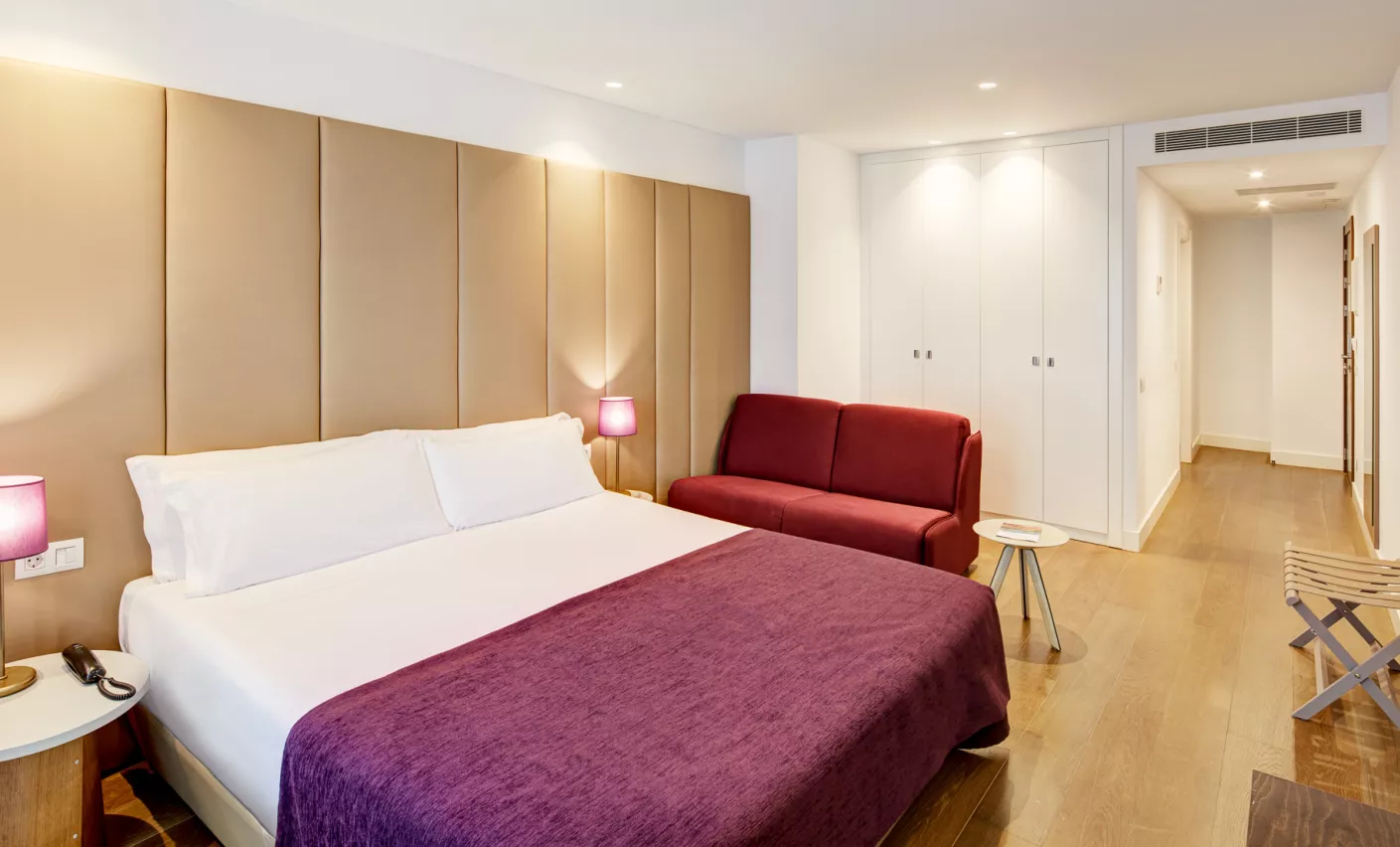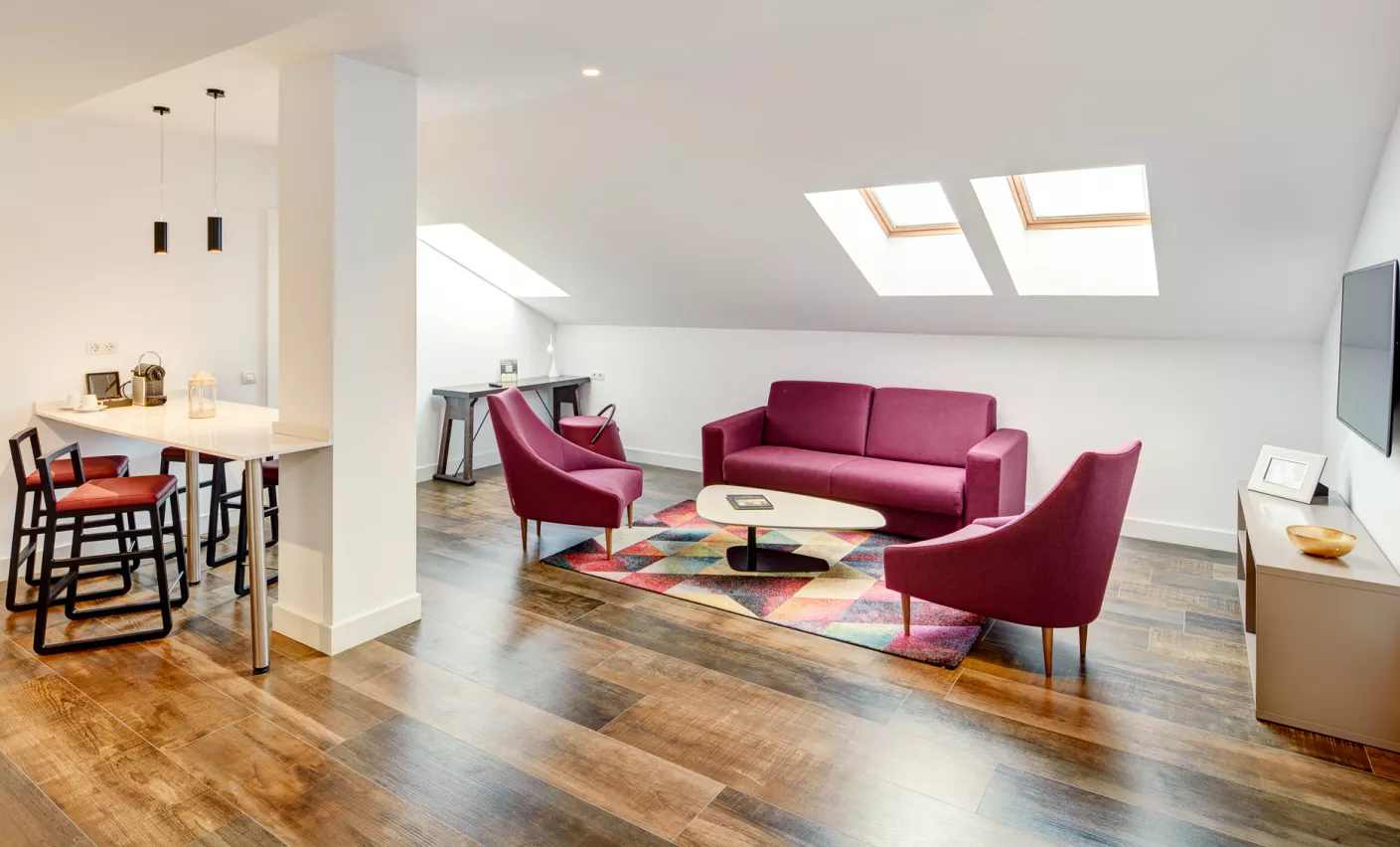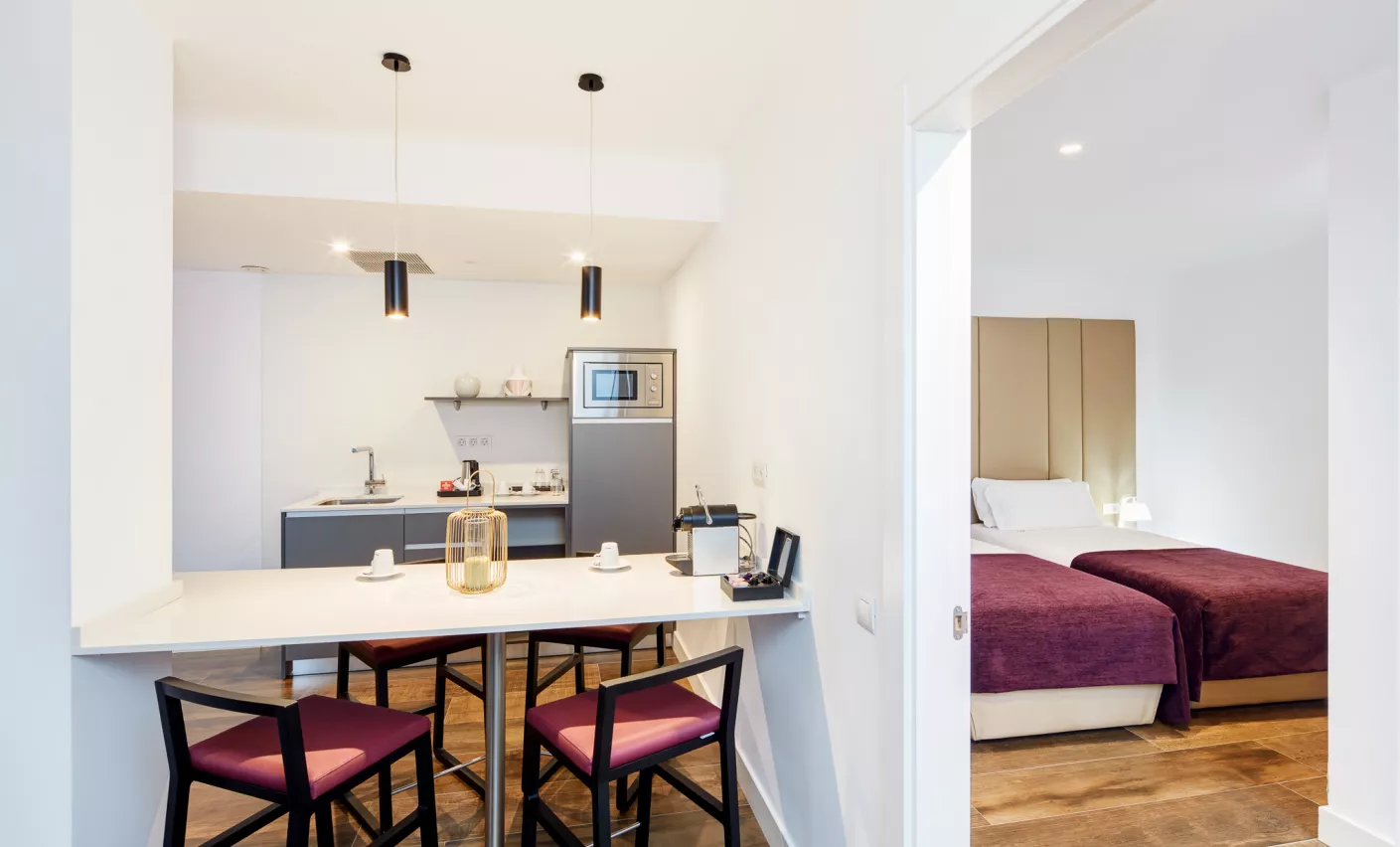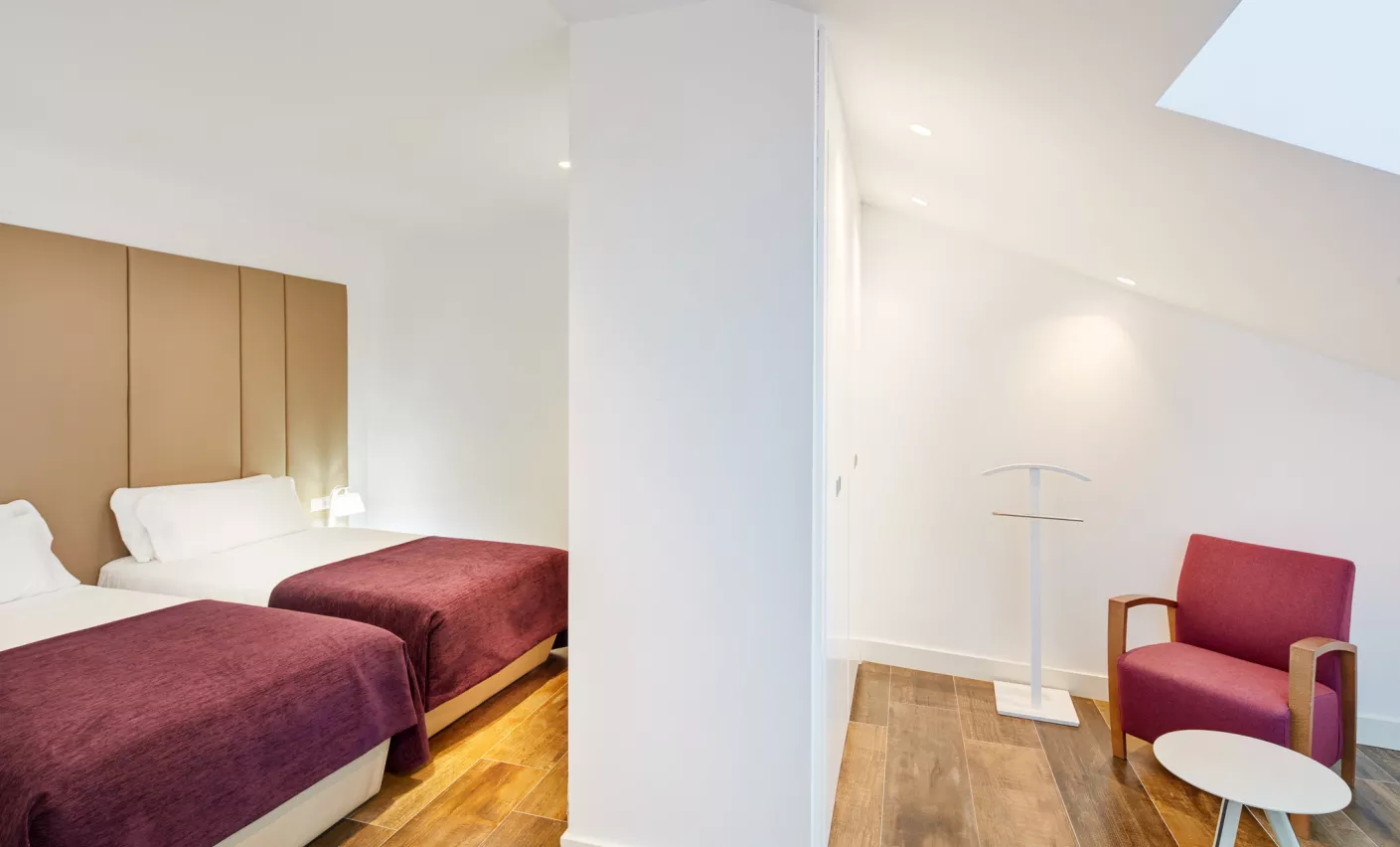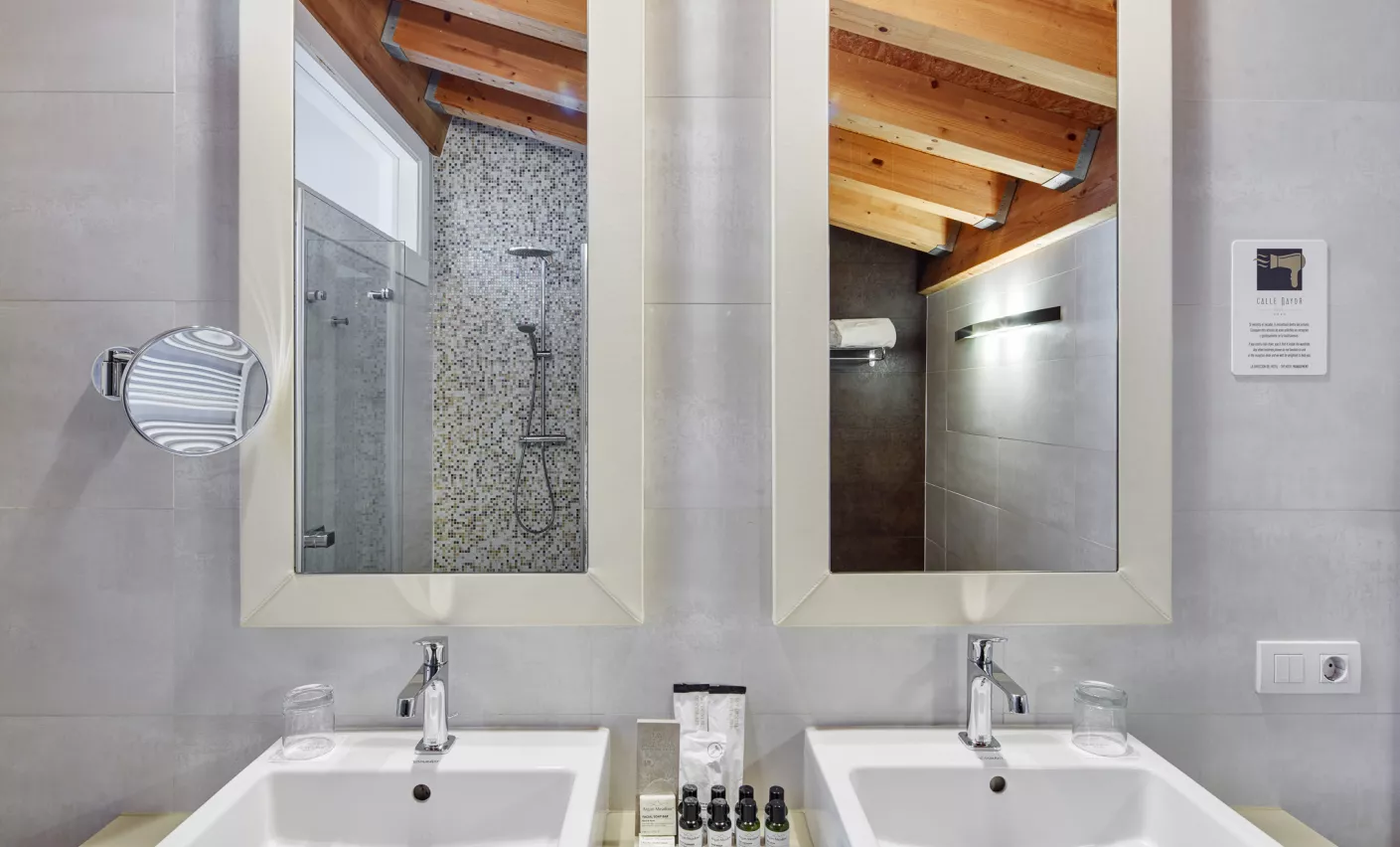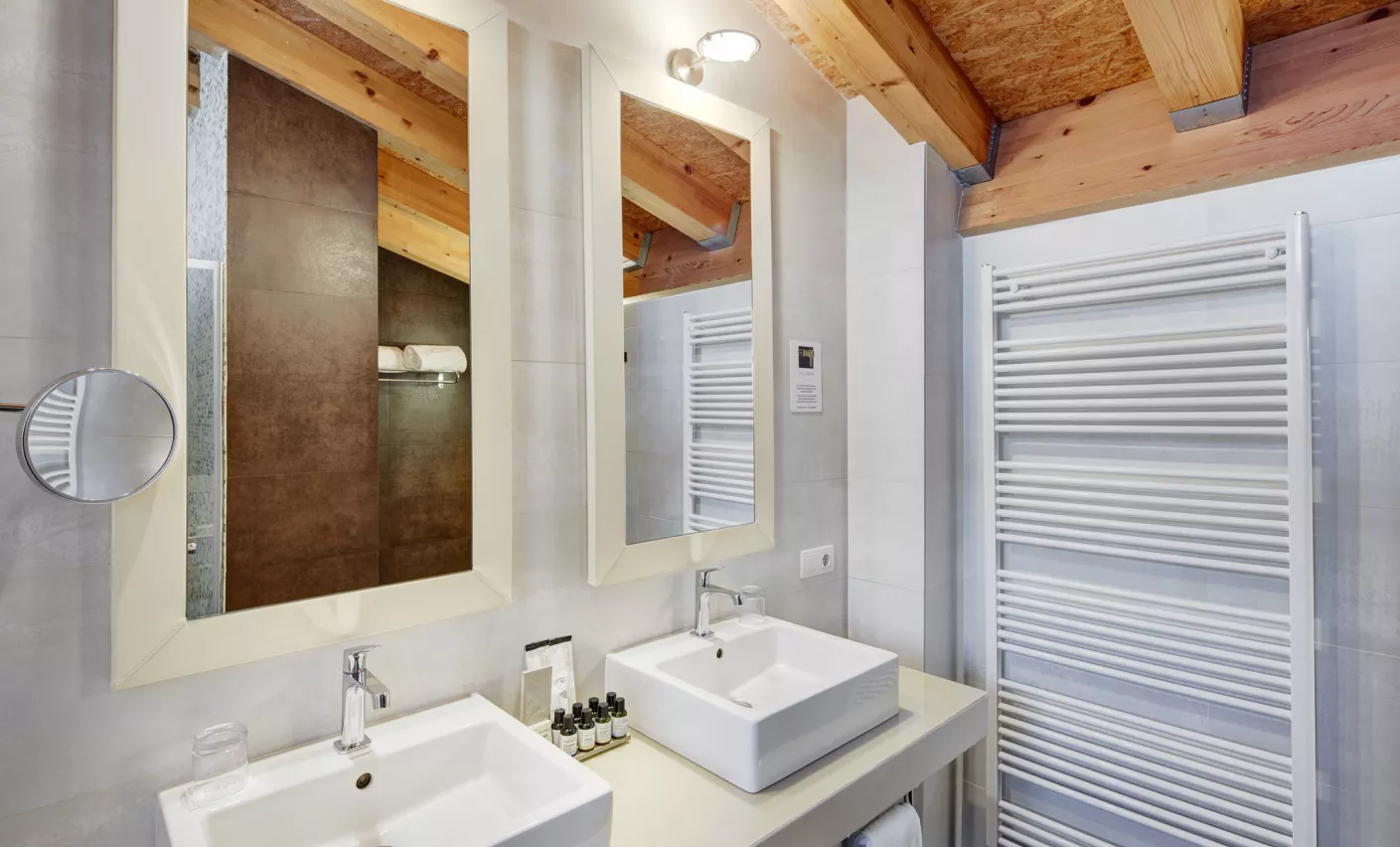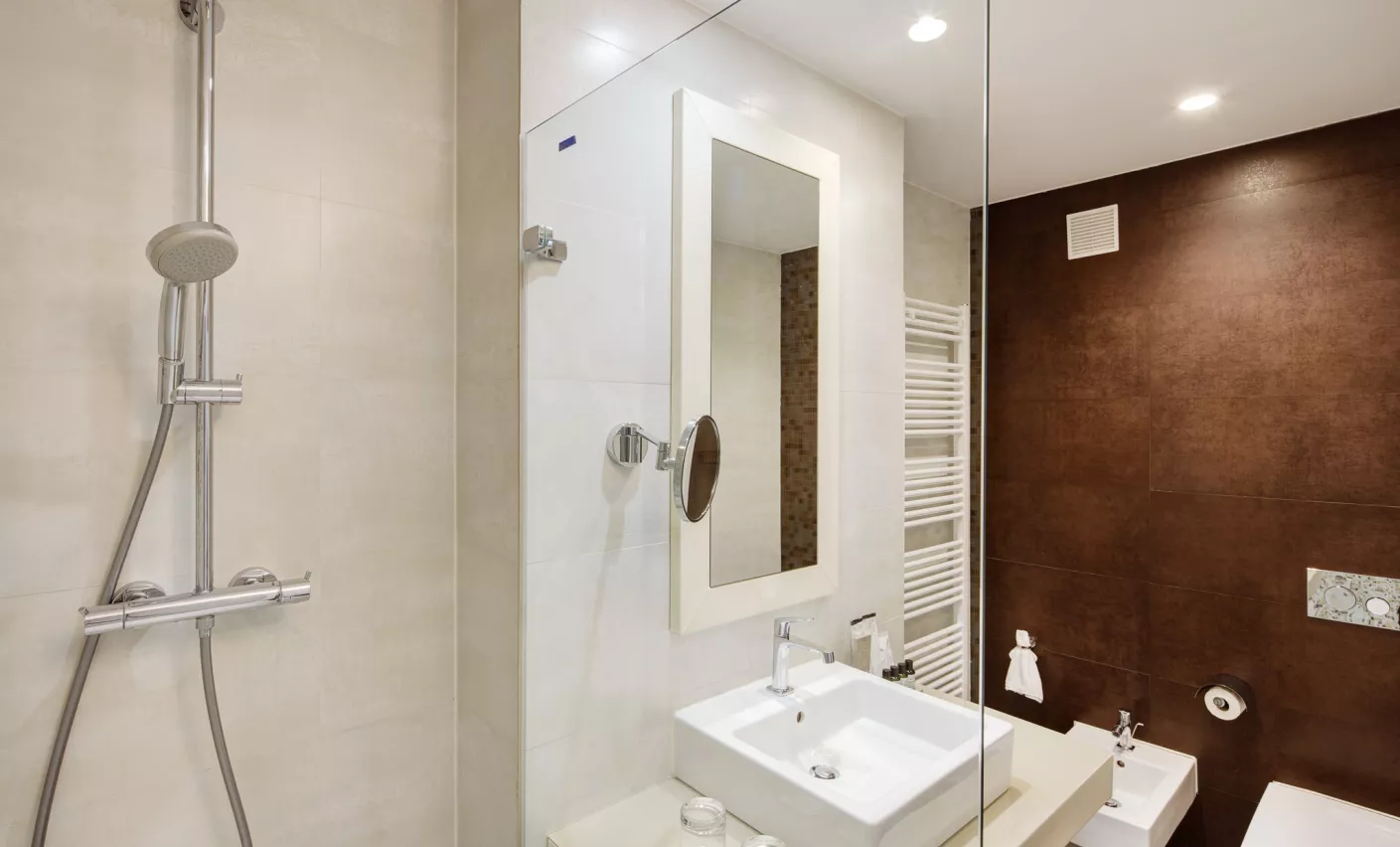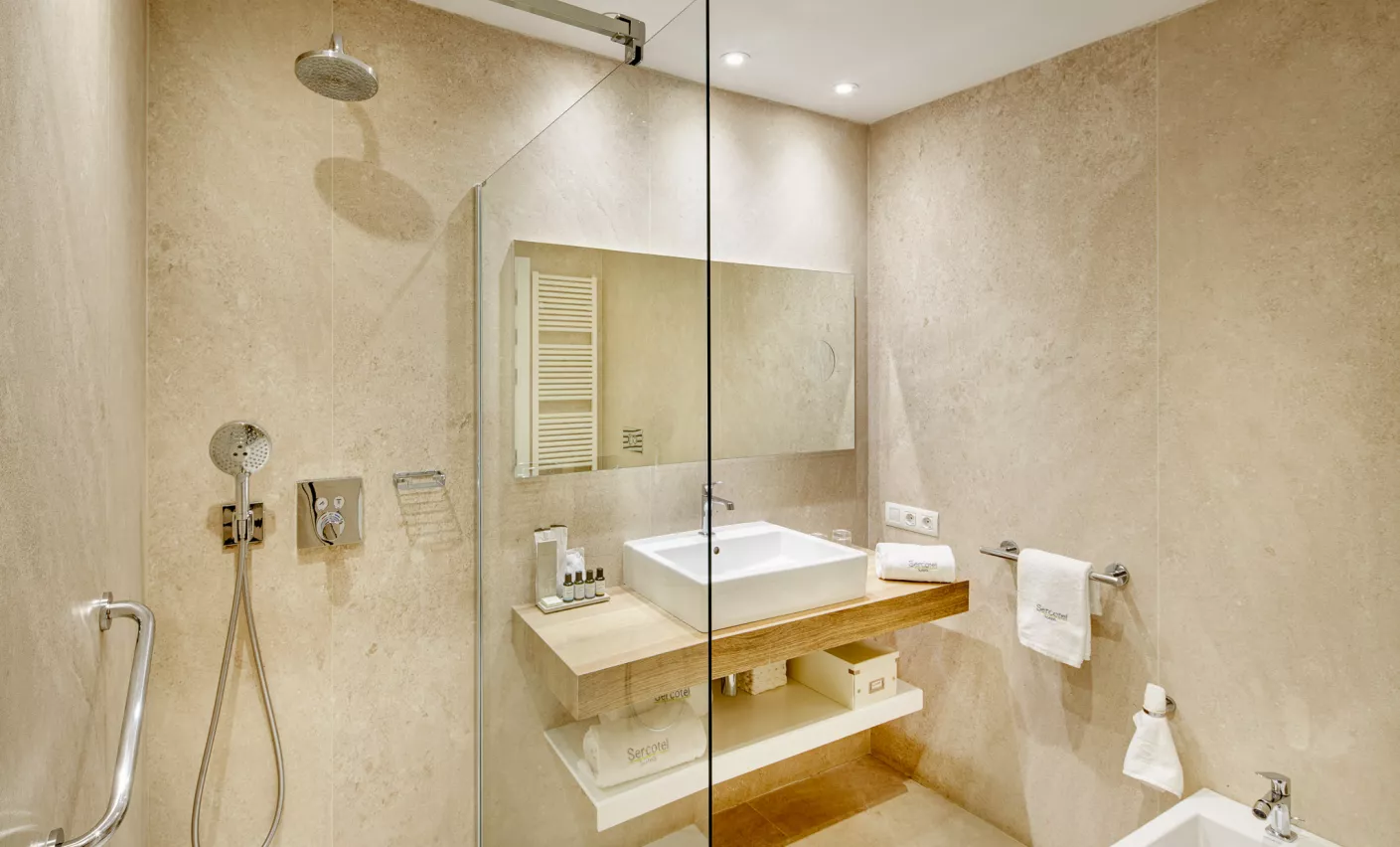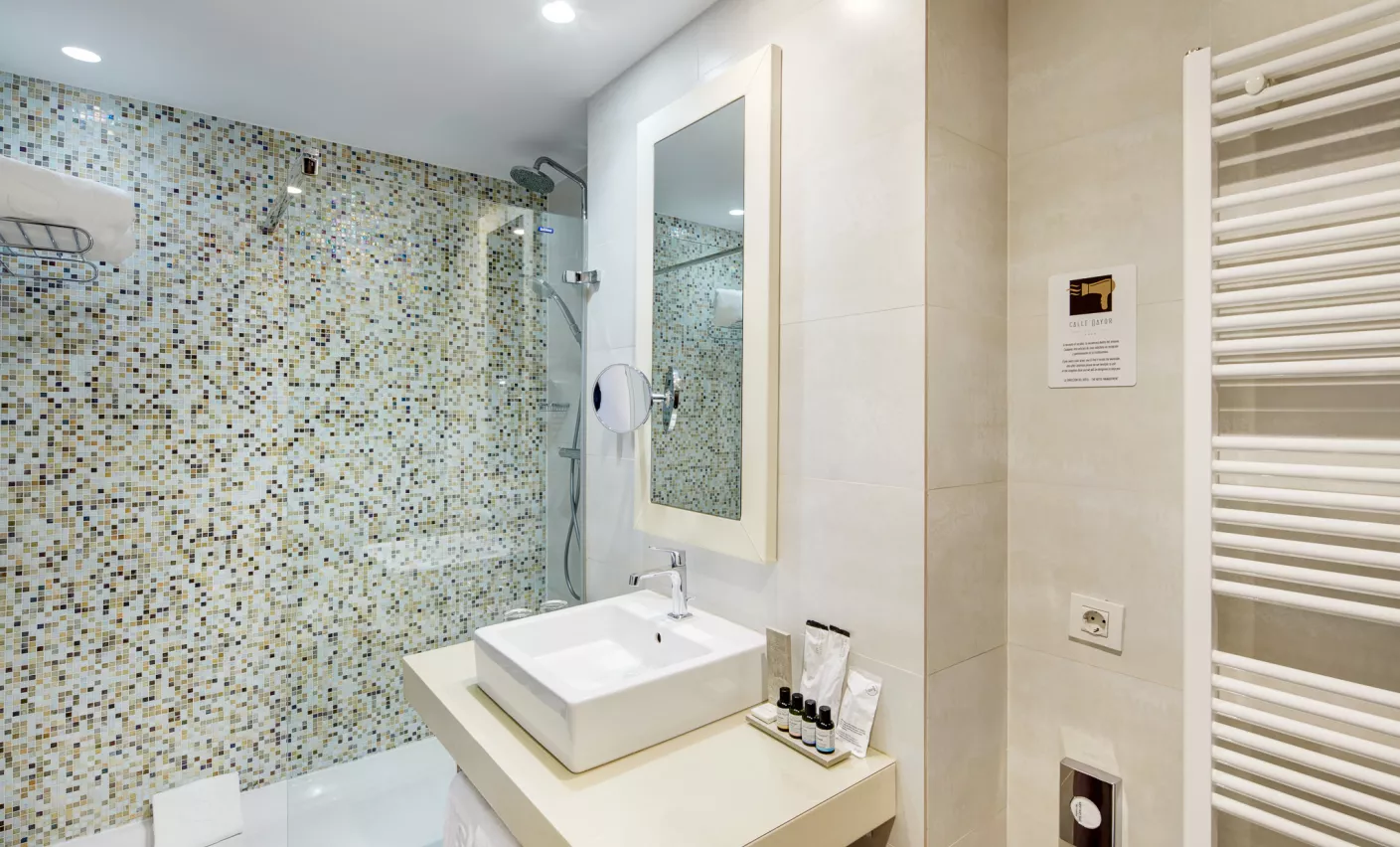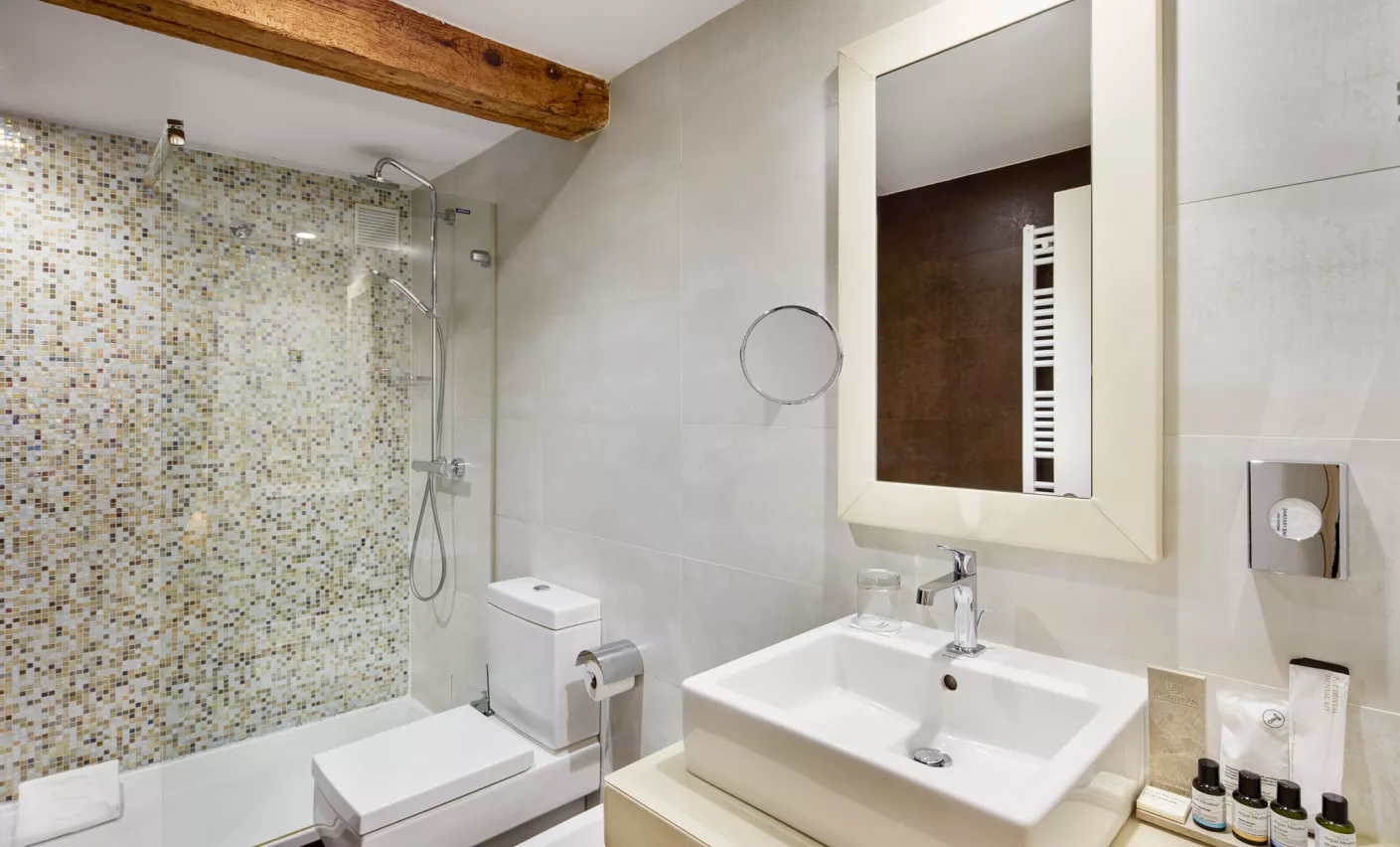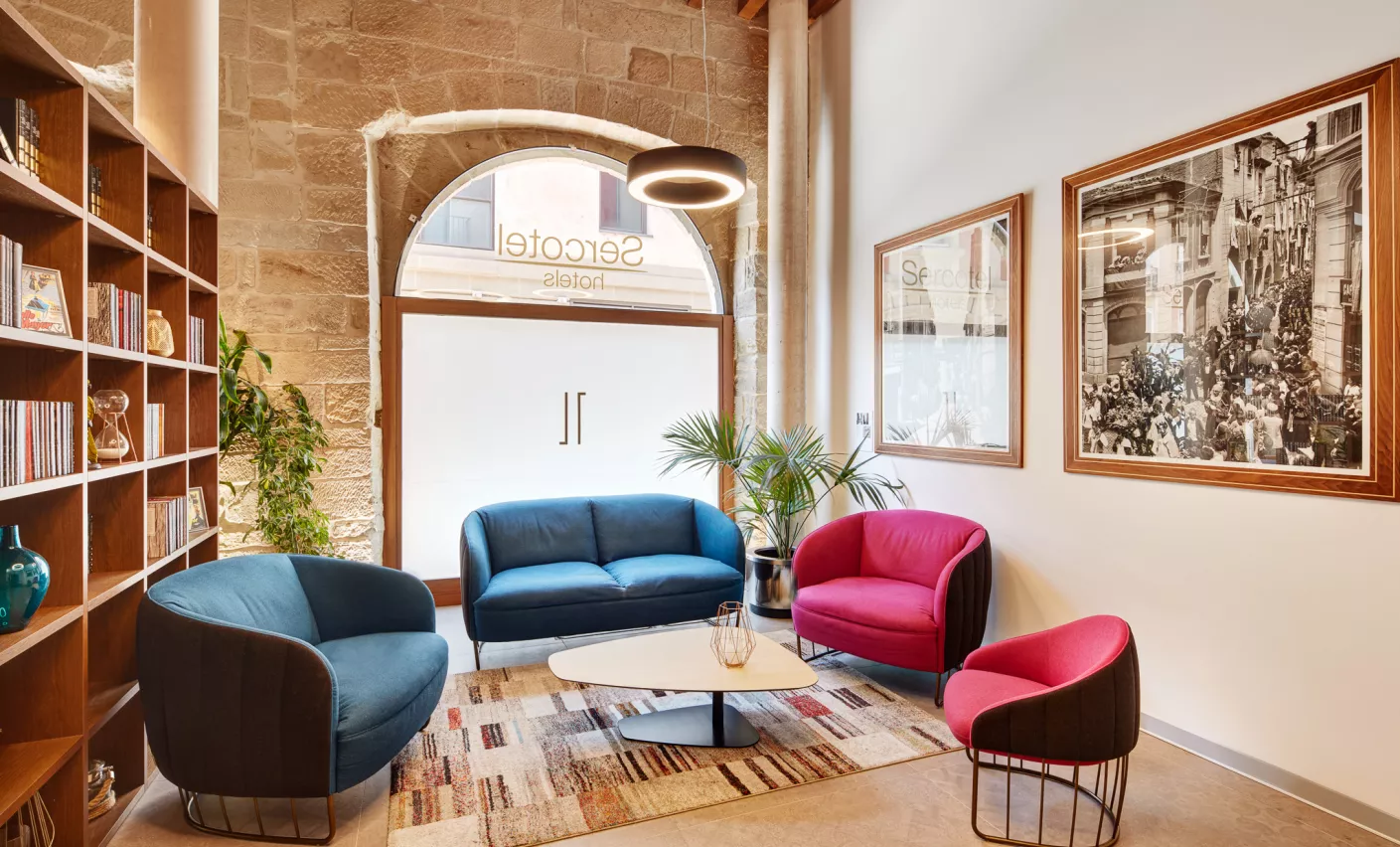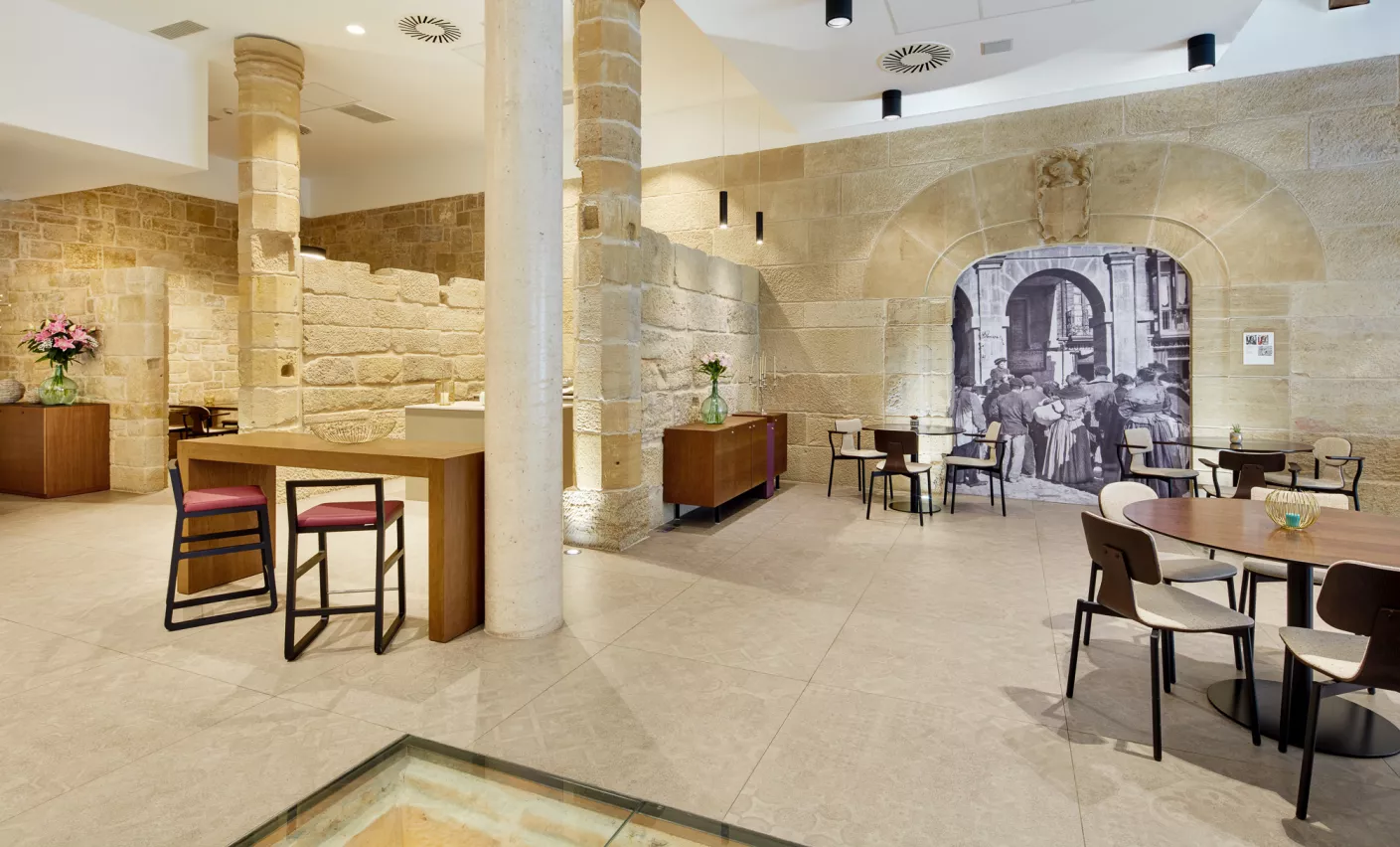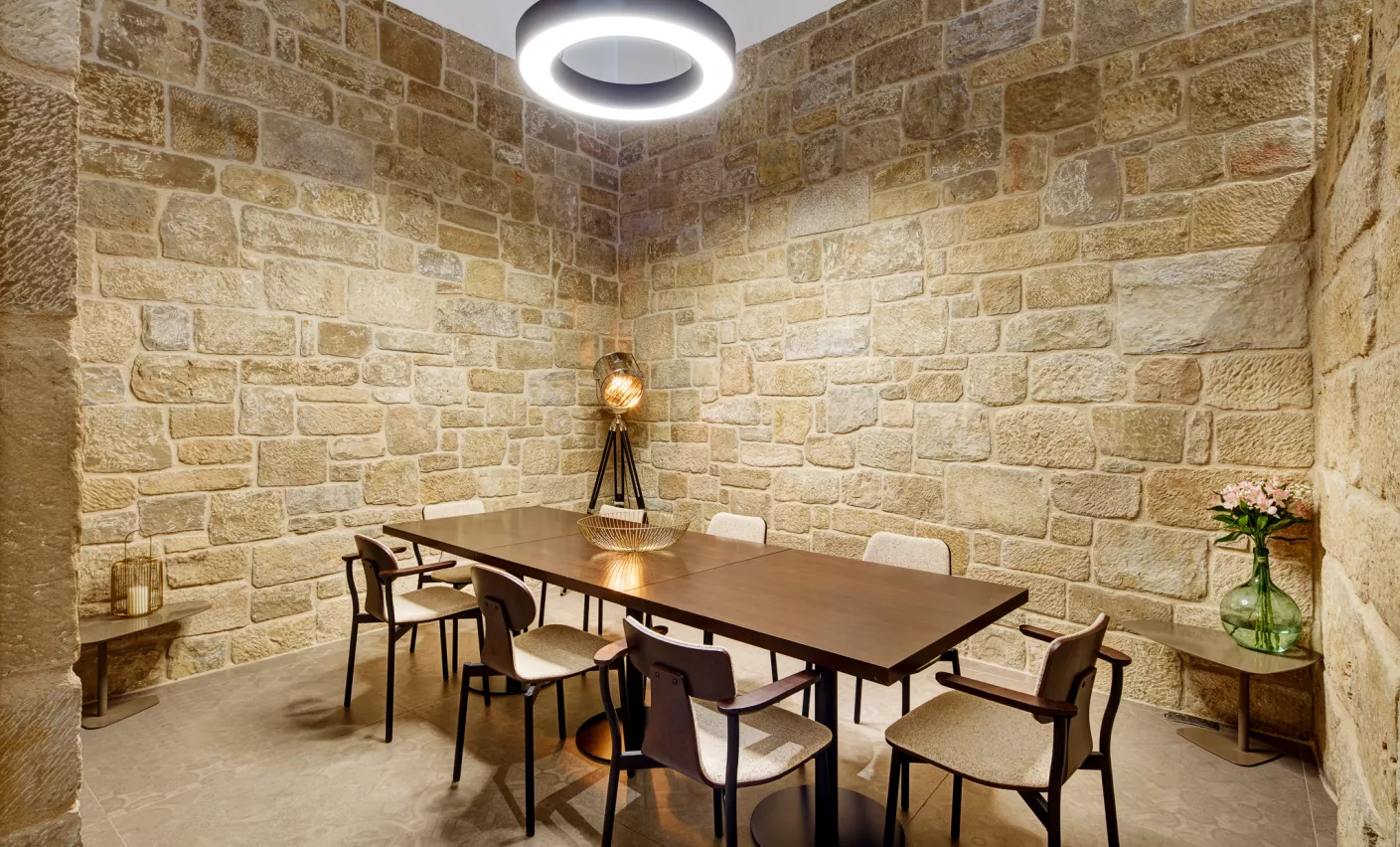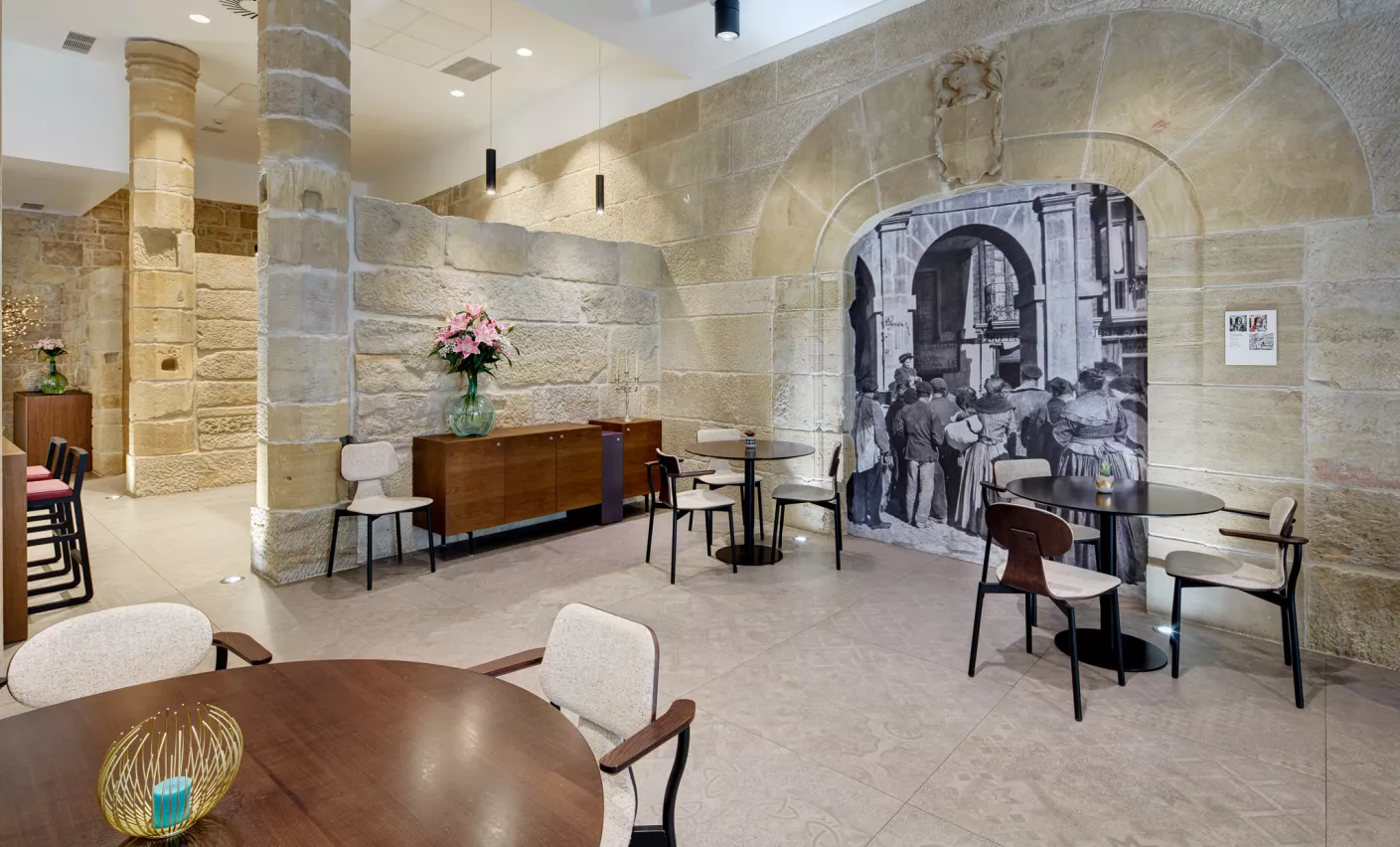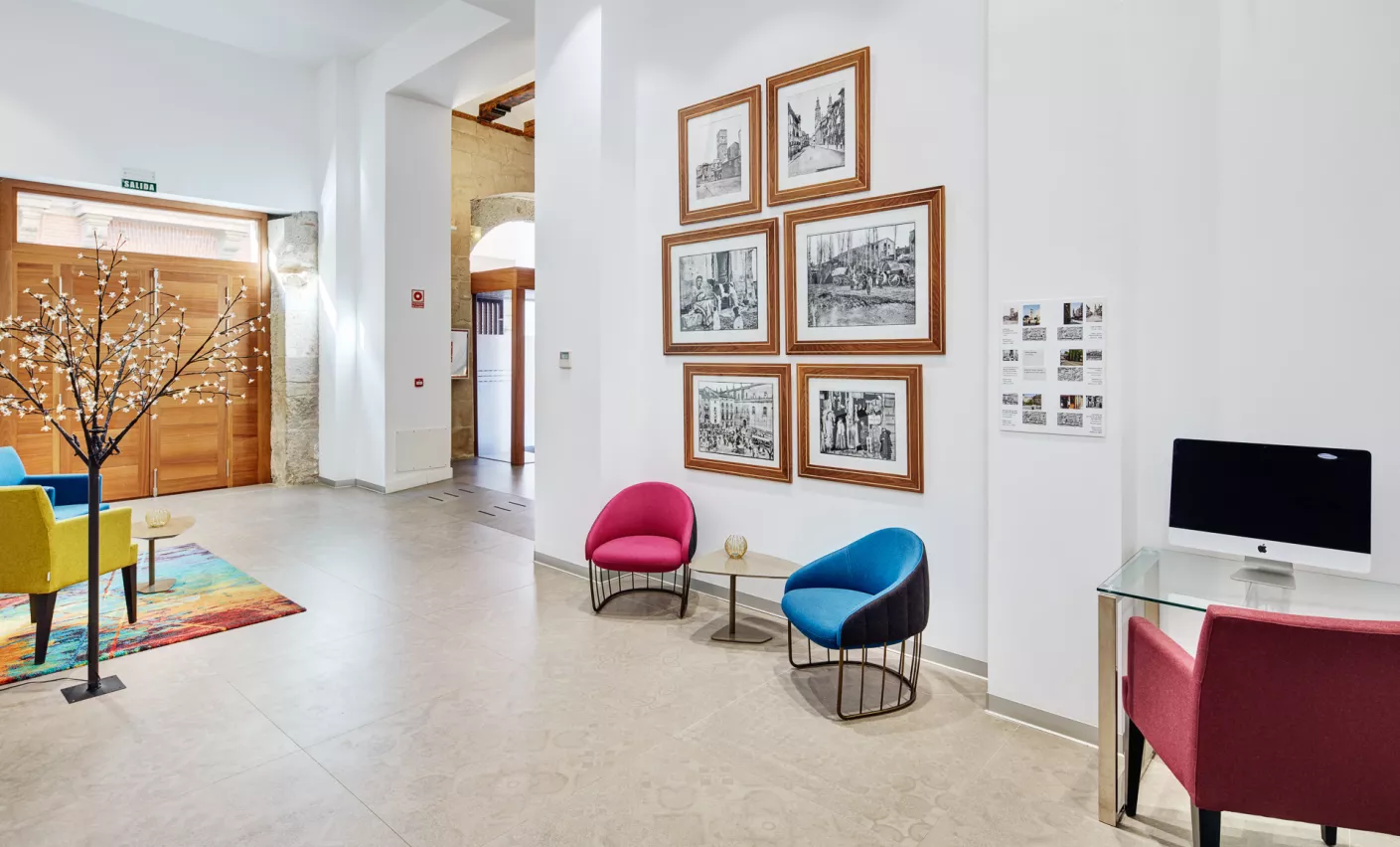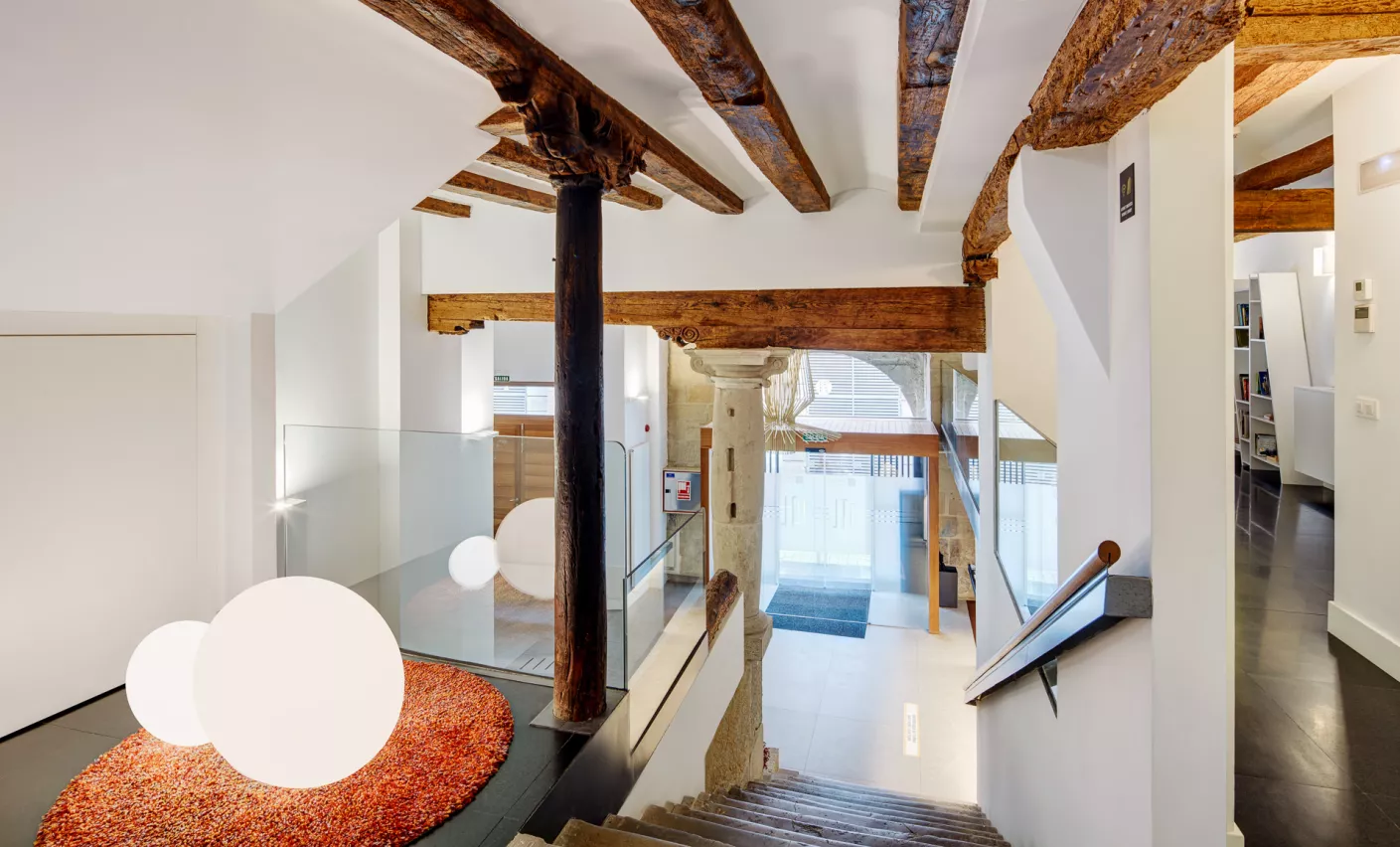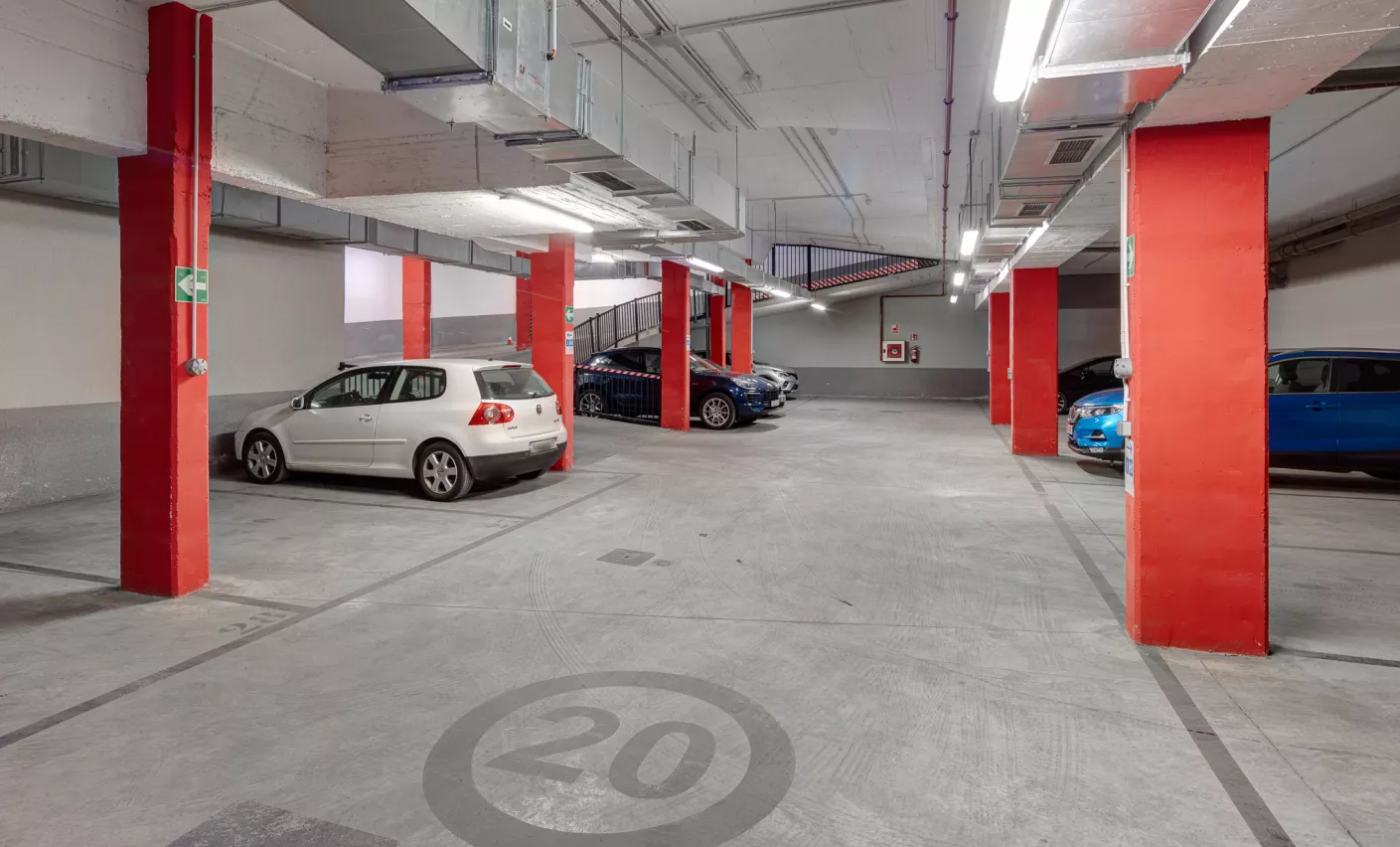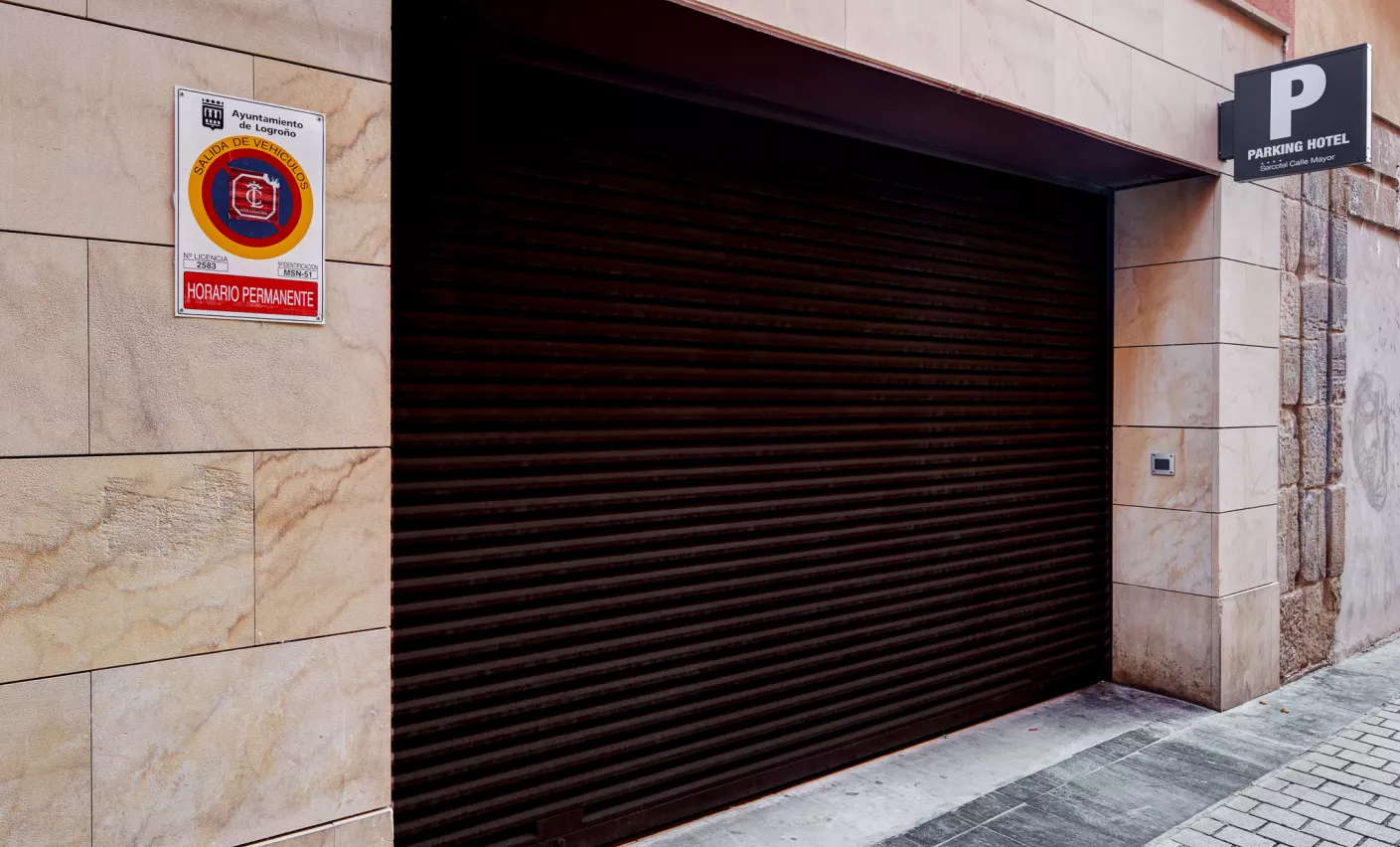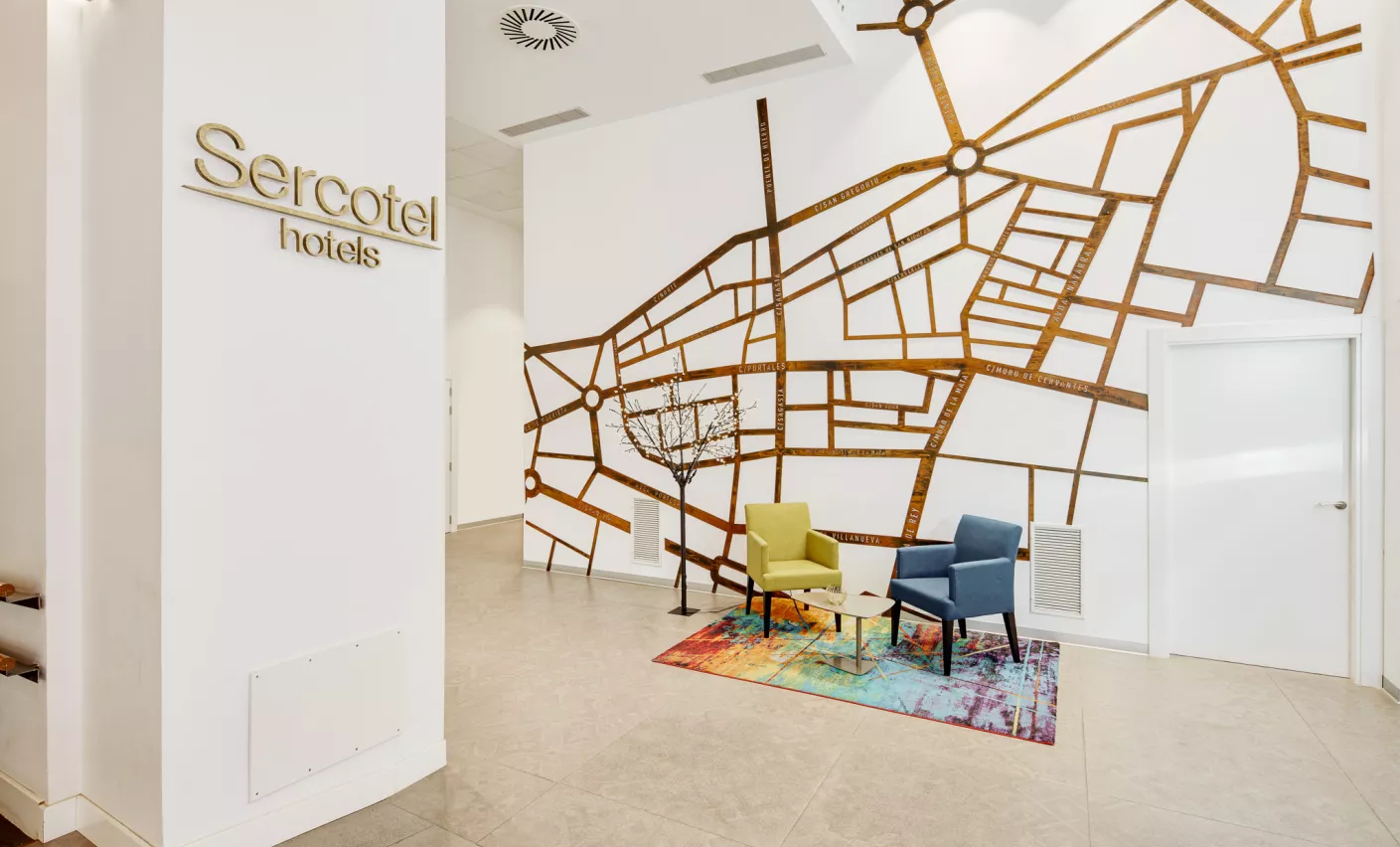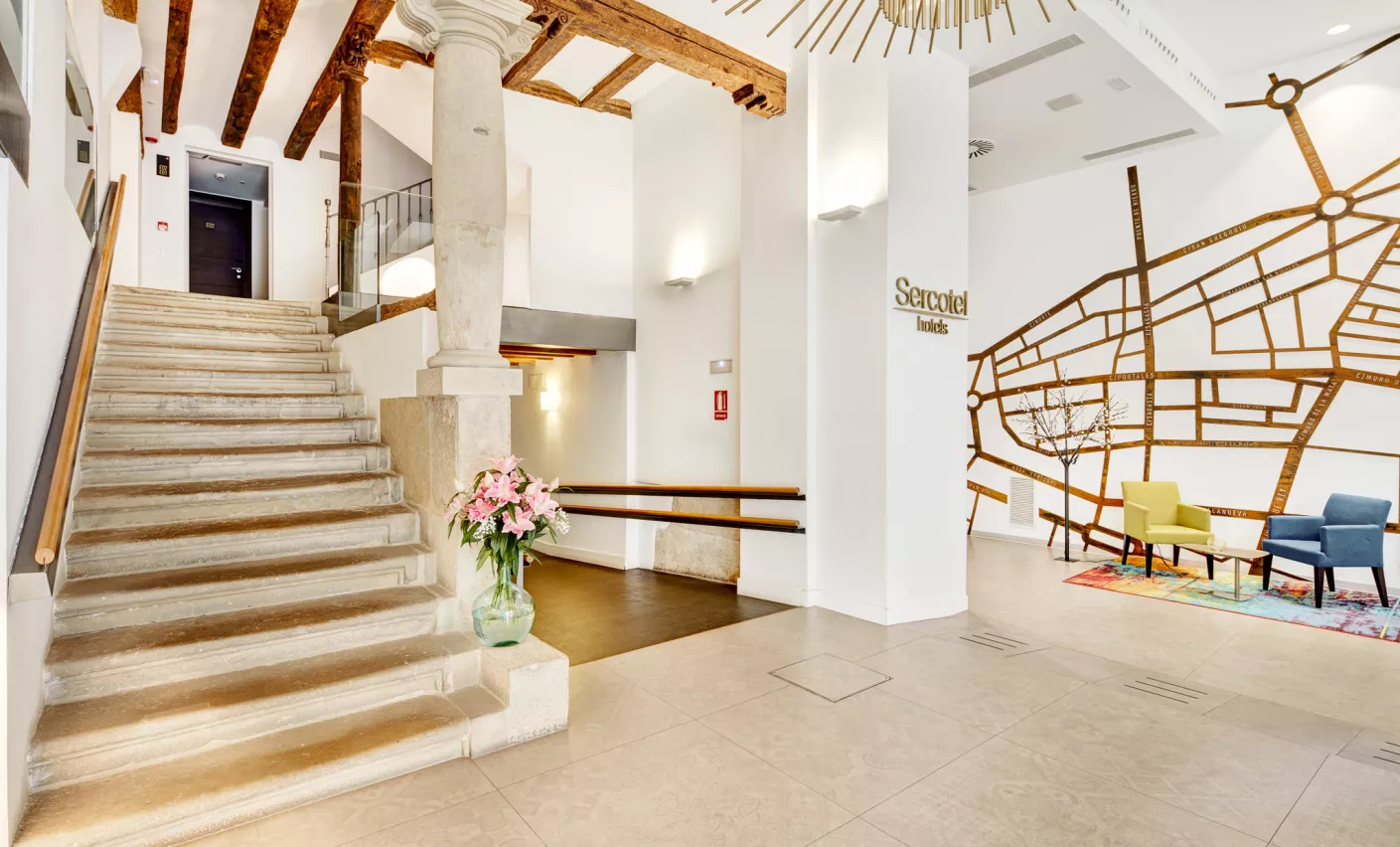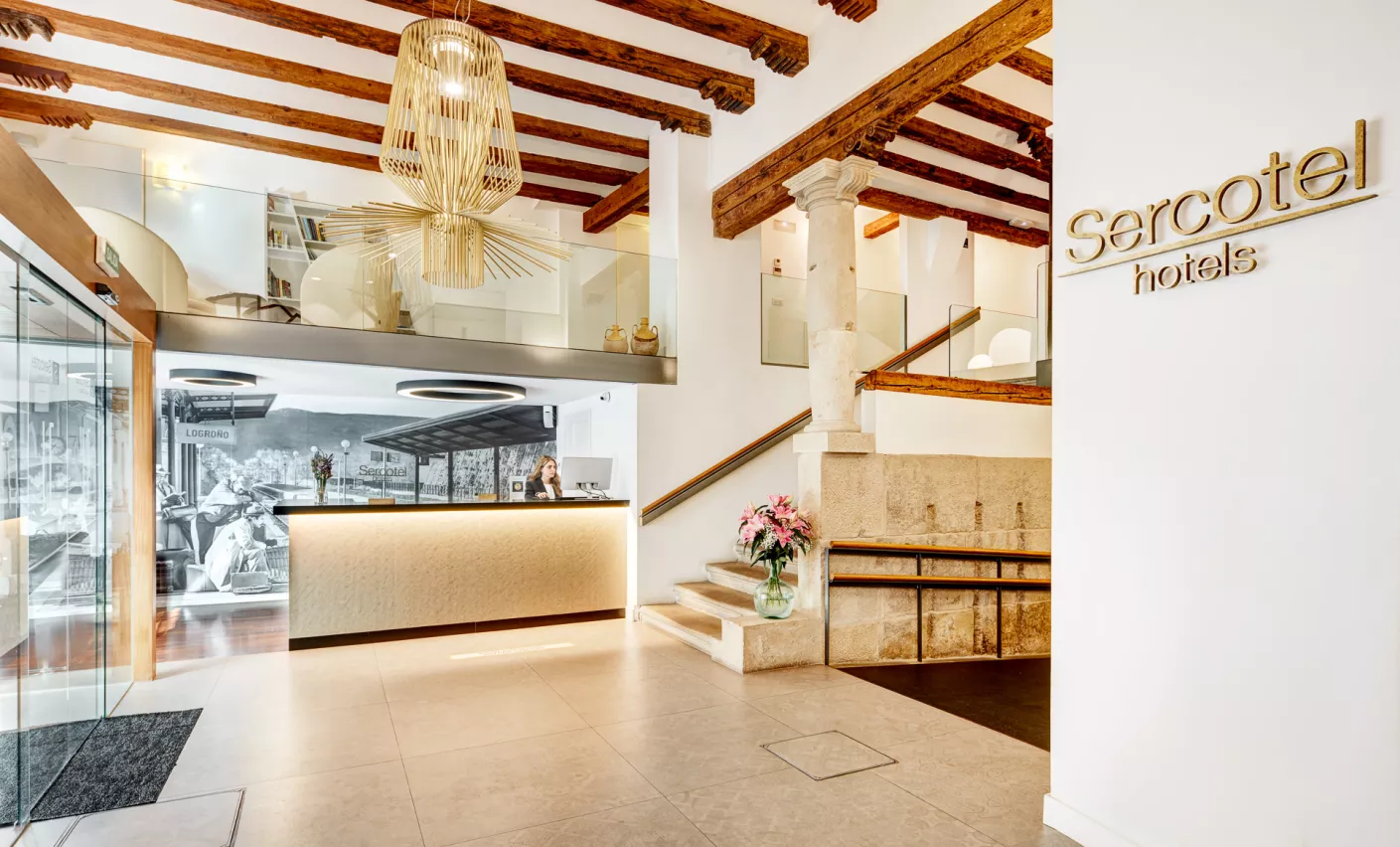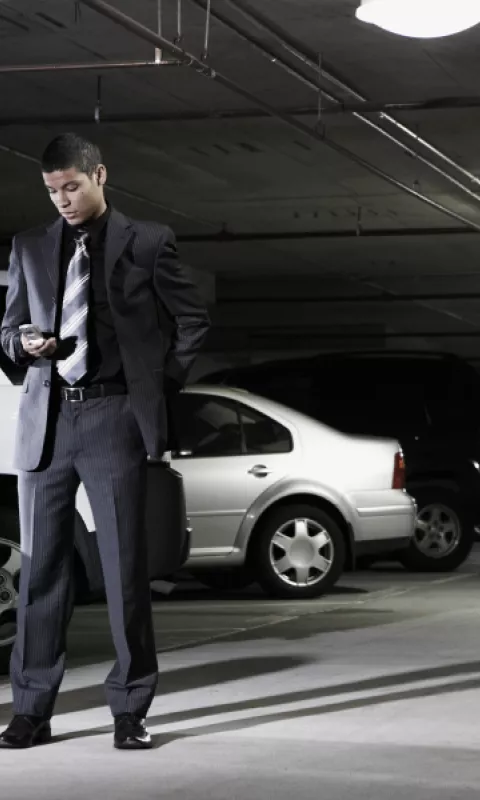 Parking
Do not worry about your car. For a small supplement you can park in a car park that we have arranged a few meters from the hotel.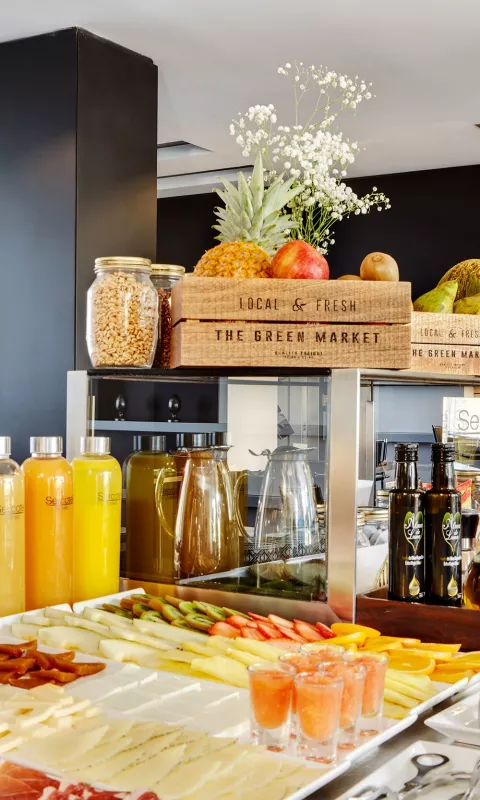 Breakfast
Do not leave the hotel without trying our breakfast.
Key features
The services of the Sercotel Calle Mayorte allow you to enjoy a dream vacation in Logroño full of comforts and facilities. And in addition our clients can also make use of the WiFi or the parking that we have in the hotel itself.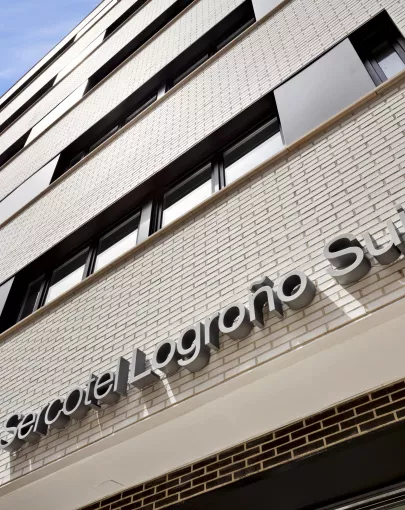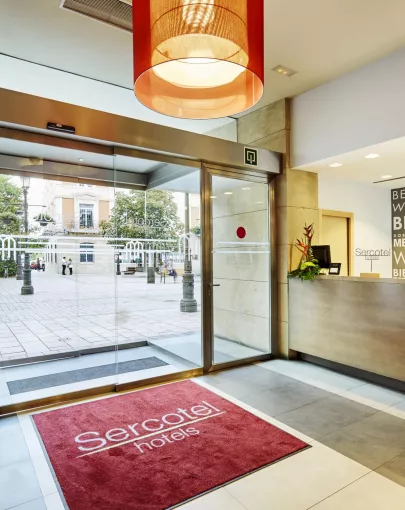 Frequently Asked Questions
What are the check-in and check-out times at Sercotel Calle Mayor?
You can check in from 14:00 and you must check out by 12:00.
Is it possible to check in early or check out late at Sercotel Calle Mayor?
Late check-out services are available to enable you to get the most out of your stay. The service is subject to availability and may entail an additional cost. In the case of the Late Check-out service, the cost is €15 until 14:00 and €22 until 16:00.
Does Sercotel Calle Mayor provide cots for babies?
Of course. If you need a cot, just ask for one when you make your booking or ask the reception team. The cots entail no additional cost. 
Does Sercotel Calle Mayor provide Wi-Fi? Is it free of charge?
Yes, there's free Wi-Fi access throughout the hotel. Log on and browse. 
Does Sercotel Calle Mayor provide parking facilities?
Yes, the hotel has a car park that costs €18 per day. You can only book a parking space from the reception team when you arrive at the hotel.   
What accessibility measures does Sercotel Calle Mayor take to assist people with reduced mobility?
We have rooms adapted to people with reduced mobility. The hotel's communal areas can also be accessed by people with reduced mobility.
Is there a fitness room at Sercotel Calle Mayor?
Yes, there's a fitness room with sports equipment. It's open from 7:00 to 22:00.
What kind of breakfast is served at Sercotel Calle Mayor?
We offer buffet breakfast at a cost of 15 € per person. It is served Monday through Friday from 7:00 to 10:30 and Saturdays and Sundays from 7:00 to 11:00.
Are there fridges and/or minibars in the rooms at Sercotel Calle Mayor?
Yes, all the rooms have a minibar.
Does Sercotel Calle Mayor provide a laundry service?
Yes, we provide a laundry service. It's available from 10:00 to 17:00.