San Sebastian, Spain
Sercotel Codina
Search your hotel or destination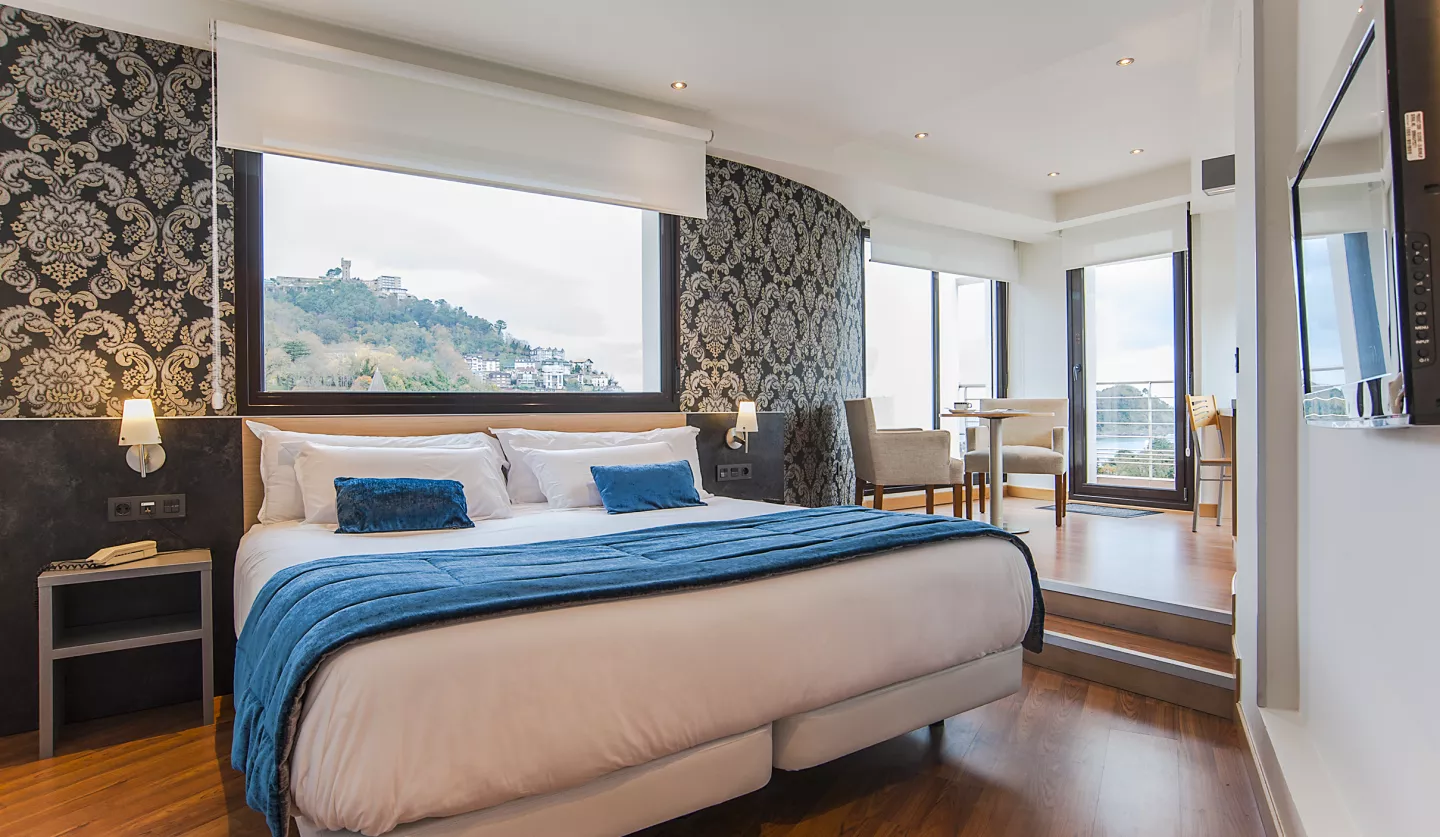 There, in the background, you can see the sea
Sleeping by the sea is undoubtedly at the top of the must-do list for any trip to San Sebastian. Well, our Sercotel Codina is only 300 metres away from Ondarreta beach. The city centre and its lively atmosphere? You got it right: they are also quite close.  
No matter how or in whose company you visit us: in our 3-star hotel there will always be the perfect room for you. Even if you travel with your dog: four-legged guests are more than welcome. Just let us know at the time of booking and we will inform you of everything you need to know about it. 
Our hotel Codina in San Sebastian wants to be your home away from home and, for this reason, all the space has been completely refurbished and we have thought about the decoration of its 65 rooms down to the smallest detail. They are warm, cosy and comfortable. Some even have balconies and sea views. Don't think twice and book one of them: we don't want to tell you about the pleasure of waking up in the morning and seeing the Bay of Biscay from the window, we want you to experience it for yourself. 
But for an experience to start the day with, there is already our breakfast. It's buffet style, so you can make it to your liking, whether you're more of a sweet or savoury kind of person. Our only recommendation is that you take your time. However, you may find it hard to get away. You have been warned.  
And this is not the only gastronomic caprice that may surprise you in our hotel. Pizza lovers: we have a pizza delivery service in the room that invites you to spend a relaxing evening in the company of a film or that series you left unfinished.  
The famous pintxos of San Sebastian will still be there the next day. But maybe at some point you'd like to have a drink in our bar. Come down to see us and we recommend a cocktail.  
The list of services of our Sercotel Codina far from ending here continues for bingo. Especially for entertainment lovers. They can choose between a TV room and what we call our social lounge, which serves as a library and reading area. Both are open to all guests, regardless of the reason for your trip. 
If the reason you've come all this way is to stop off somewhere else, you'll be glad to know about our indoor parking, where you can leave your car without having to waste time looking for a parking space. We also have a laundry and dry cleaning service, as well as a currency exchange service, which is particularly useful if you are travelling outside the European Union.  
We weren't exaggerating when we told you that the Codina San Sebastian Hotel is absolutely for everyone, wherever they come from, were we?
Find your room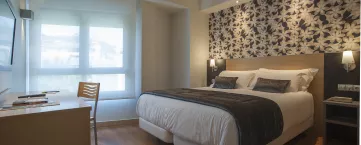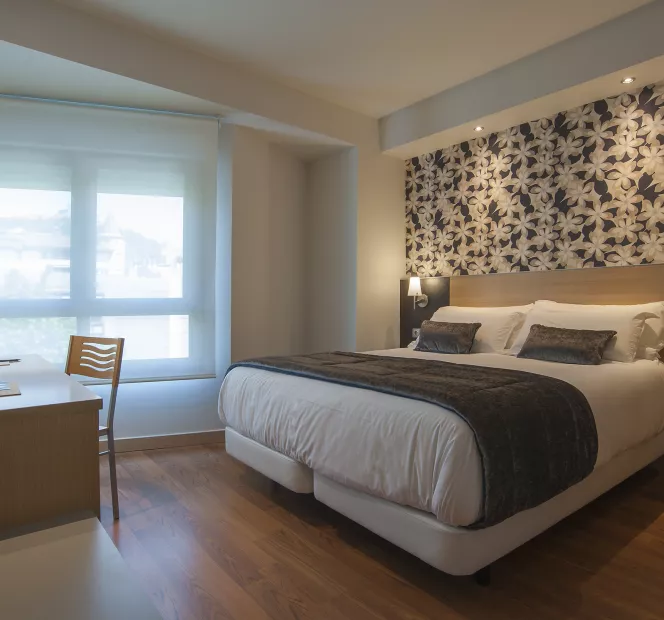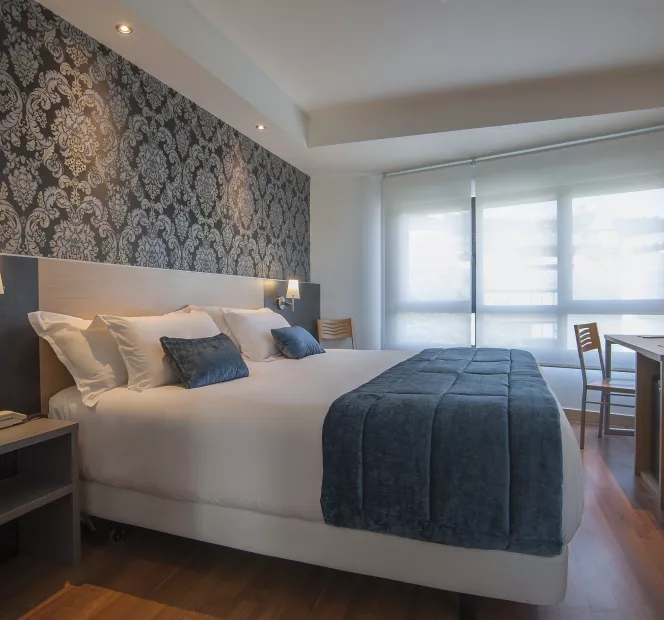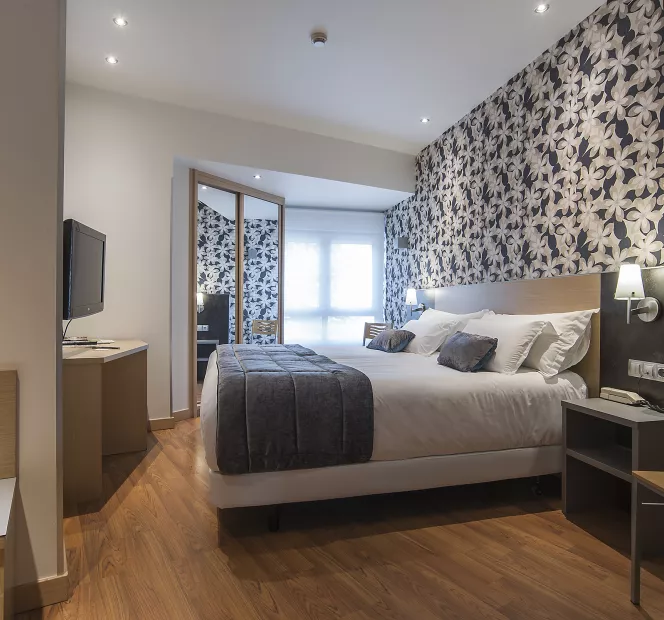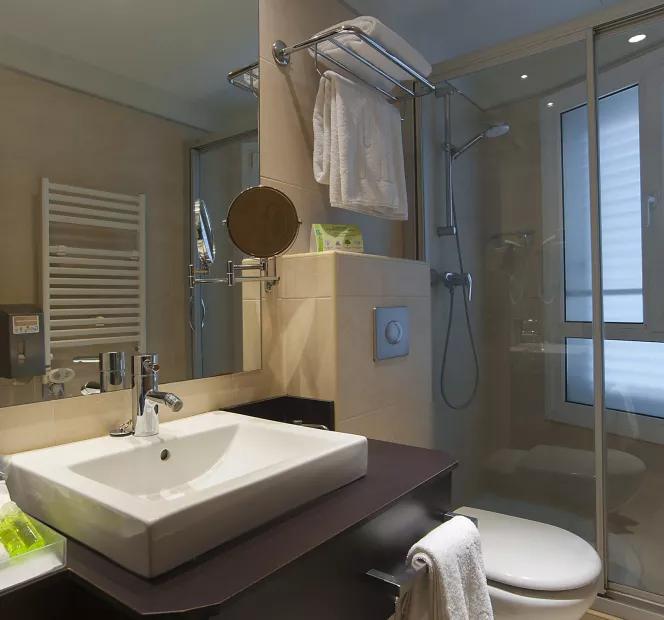 Classic Double Room
The double rooms of our Sercotel Codina are perfect to accommodate two people. They have two single beds or a double bed. There are 25 of them and 12 are connected, a great advantage if you are travelling with family or friends.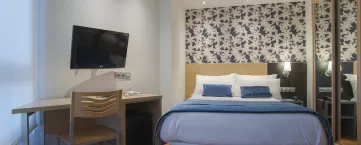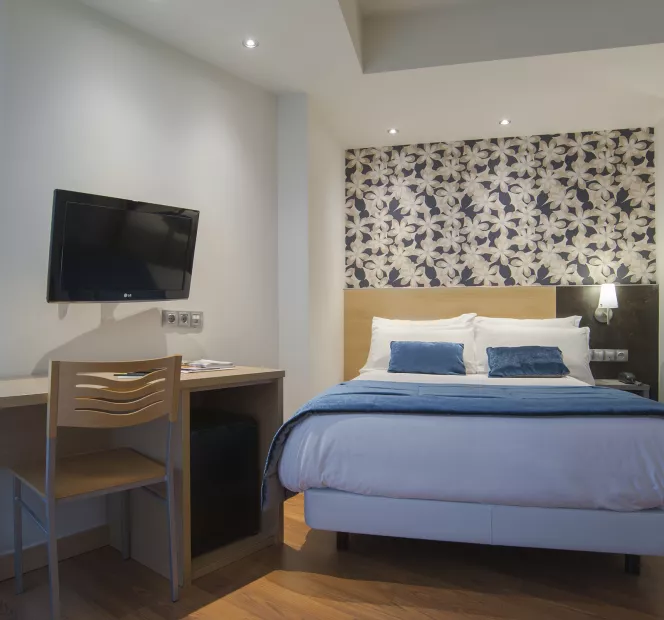 Classic Single Room
Sleeping alone has its advantages, such as having the whole bed to yourself. When it is a double room, like the ones in our Hotel Codina San Sebastián, the happiness is double. Bonus: book one of the 2 superior rooms with terrace and sea view.


Complies with Local/State/Federal fire laws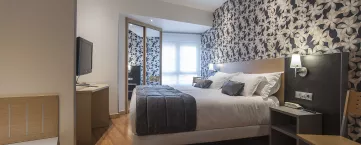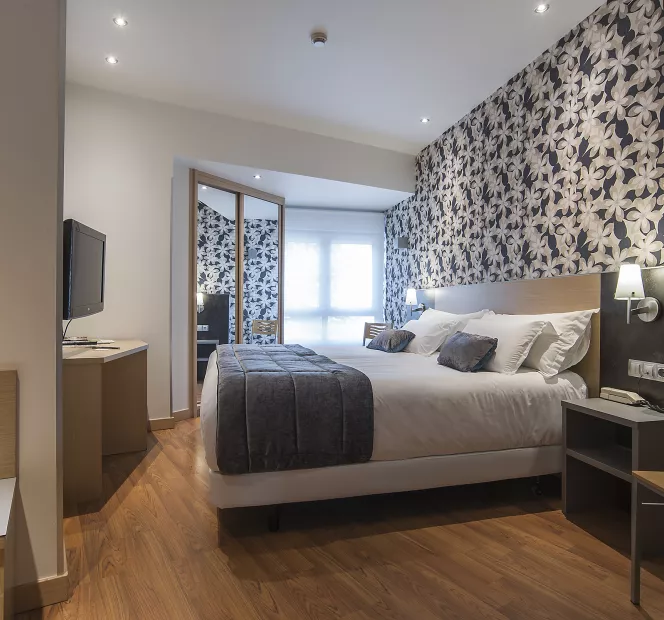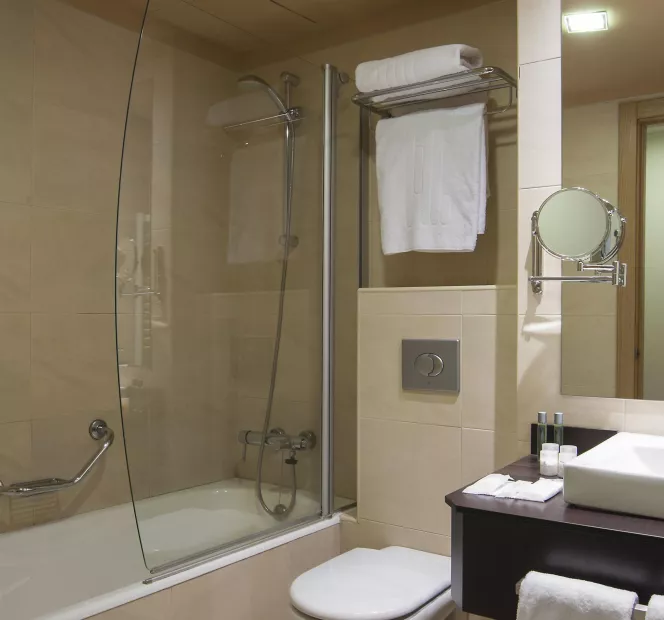 Triple Room
Are you travelling with family or friends? The Triple rooms of our Hotel Codina San Sebastian are spacious, as spacious as its 29 m2. They can accommodate two twin beds and a single bed. Because you know: the group that travels together, stays together.
Show more
Experiences in San Sebastián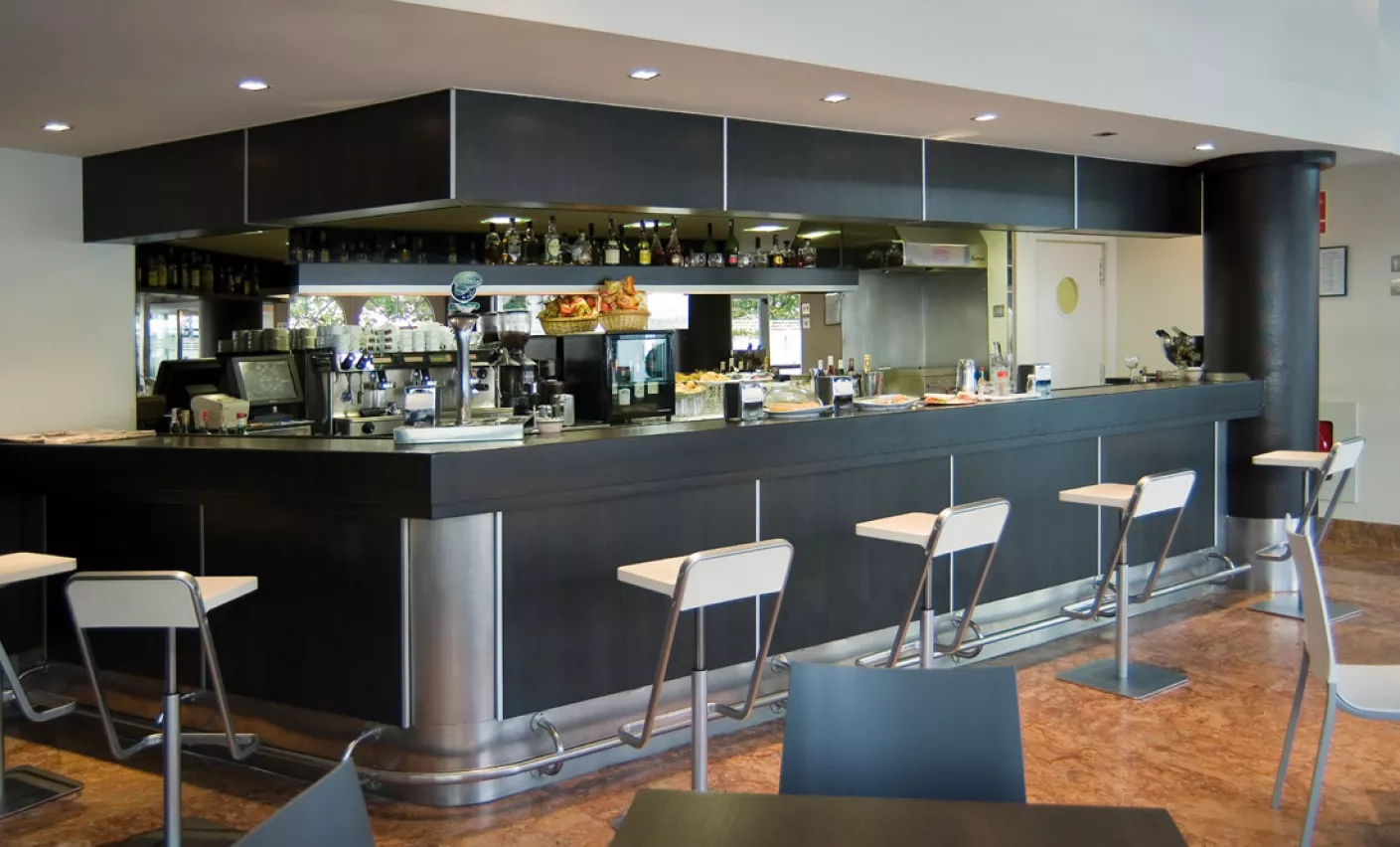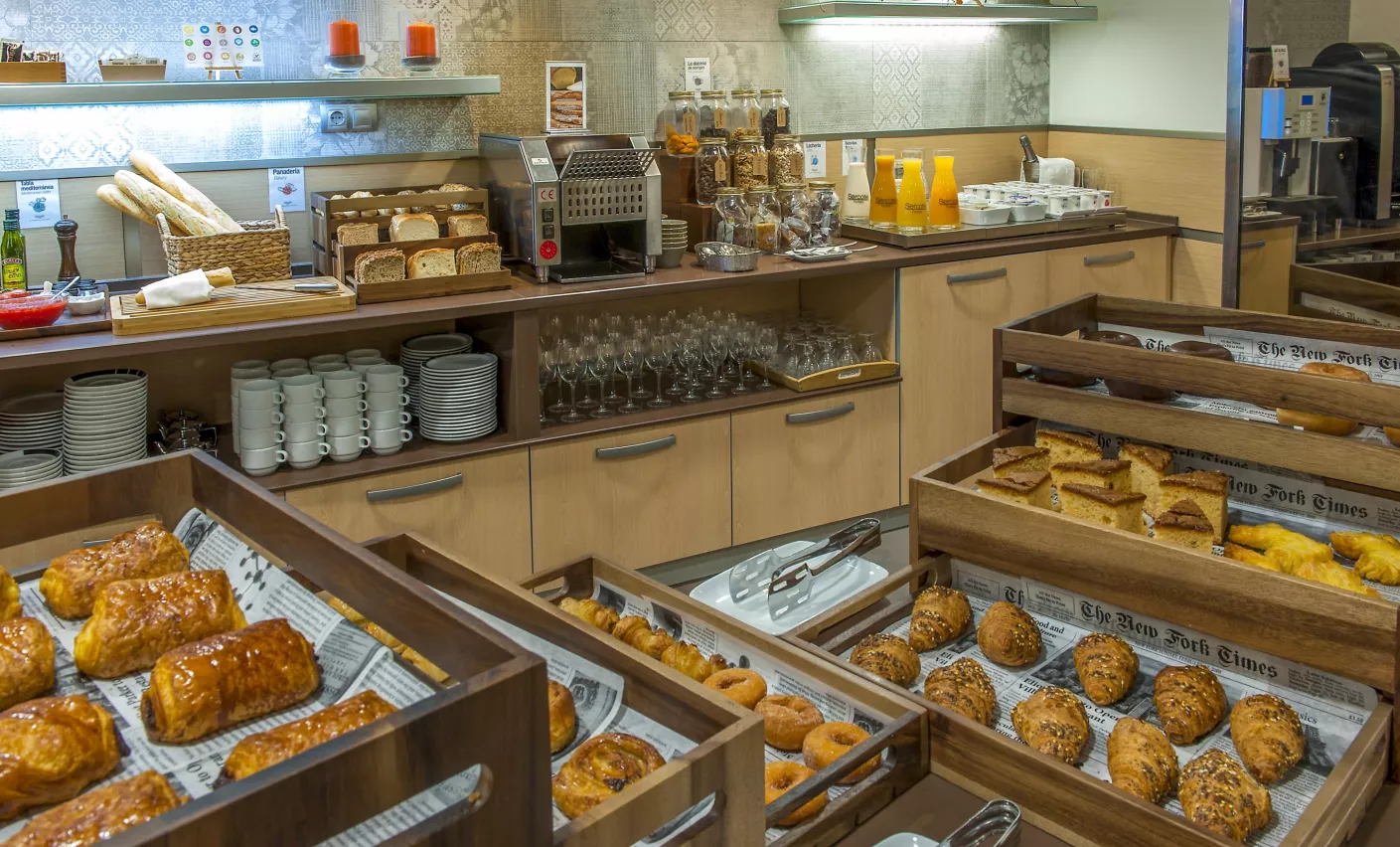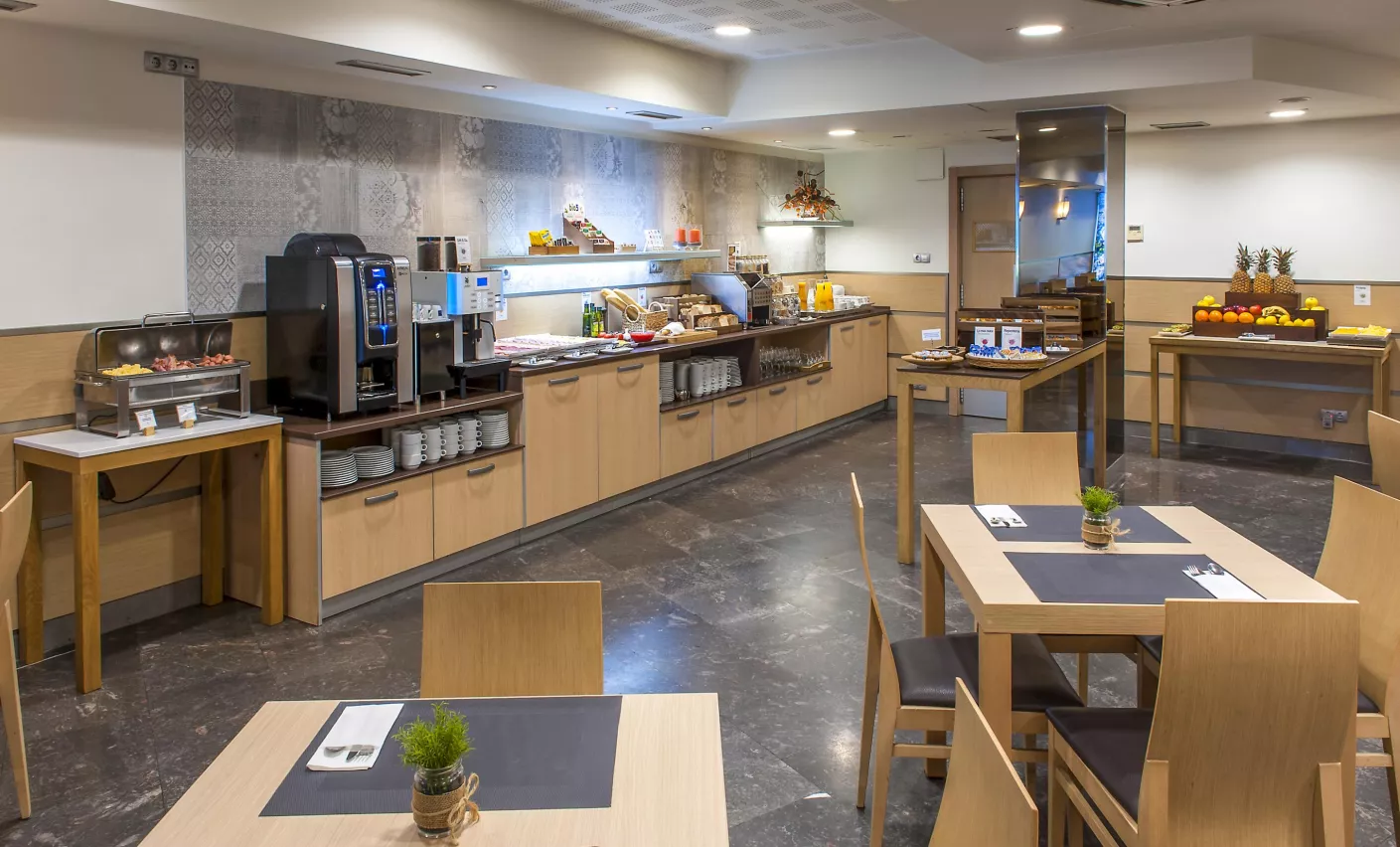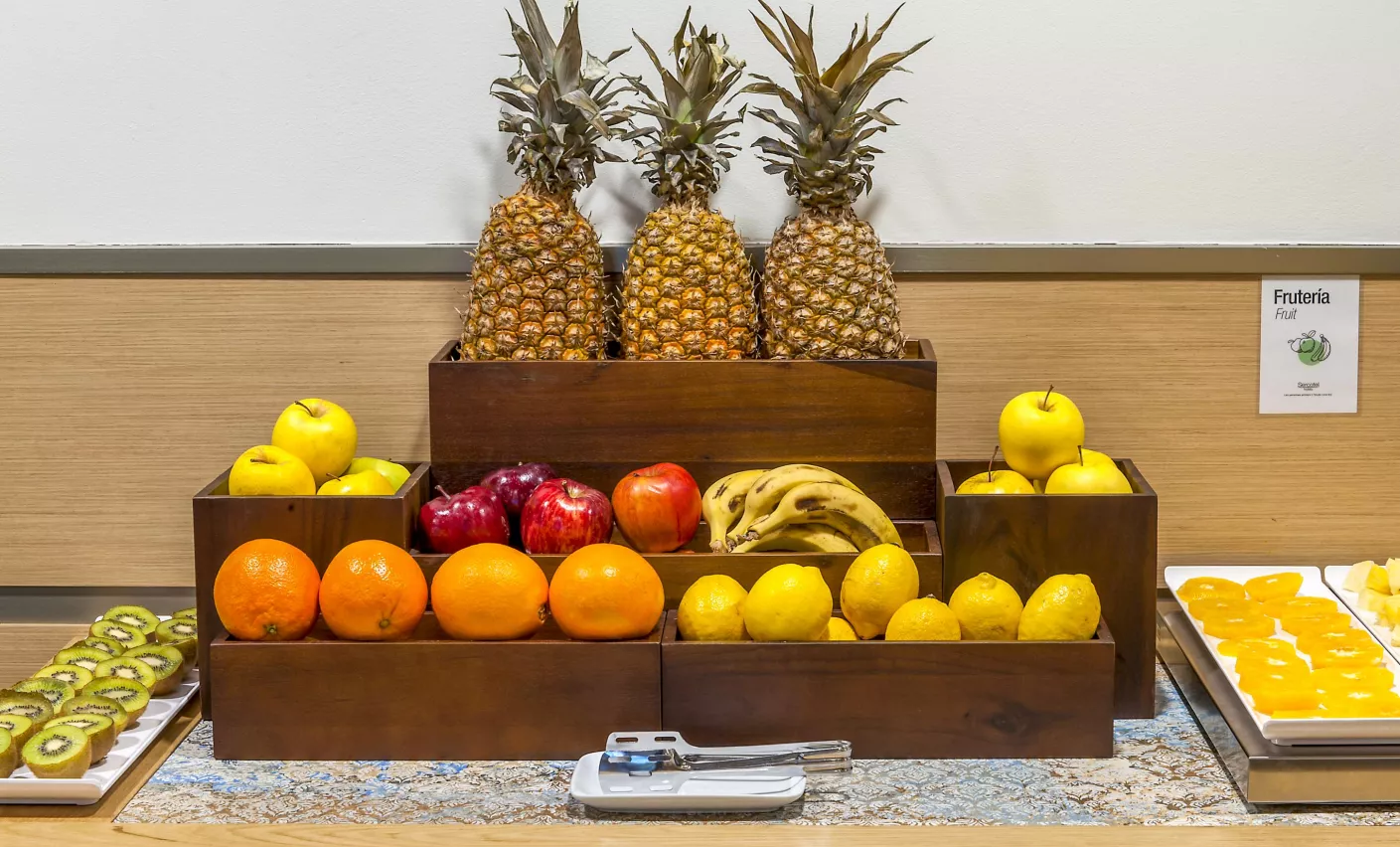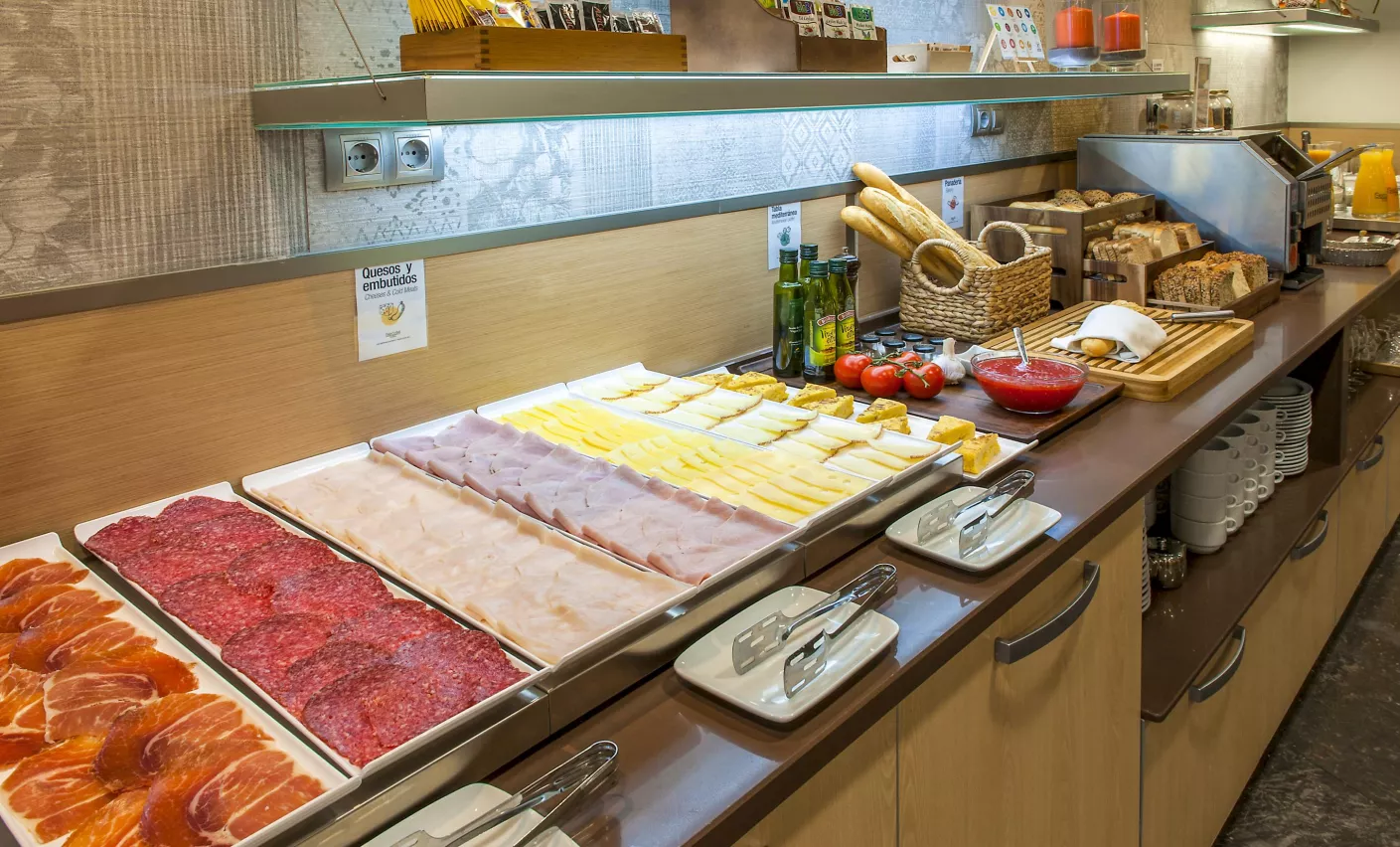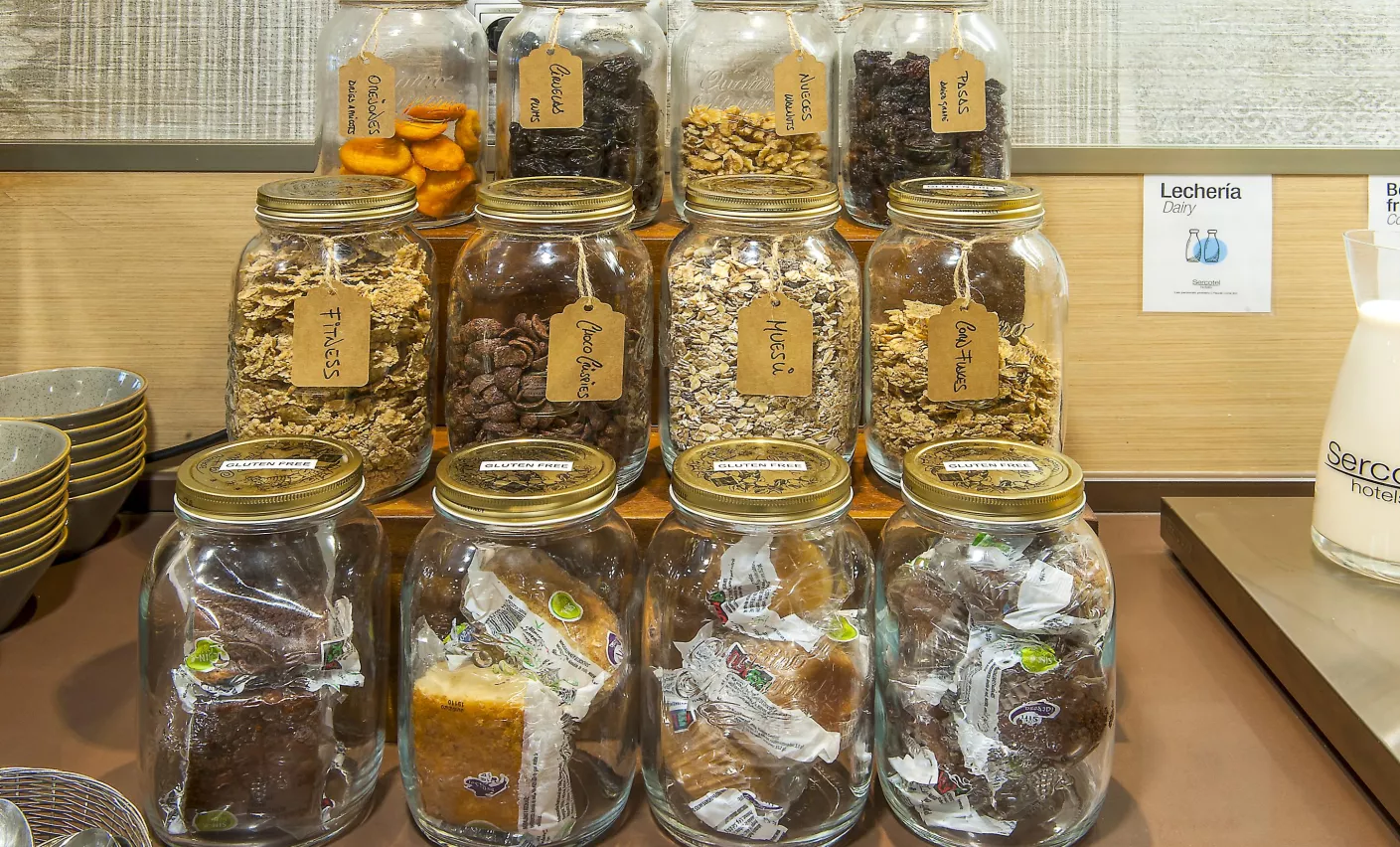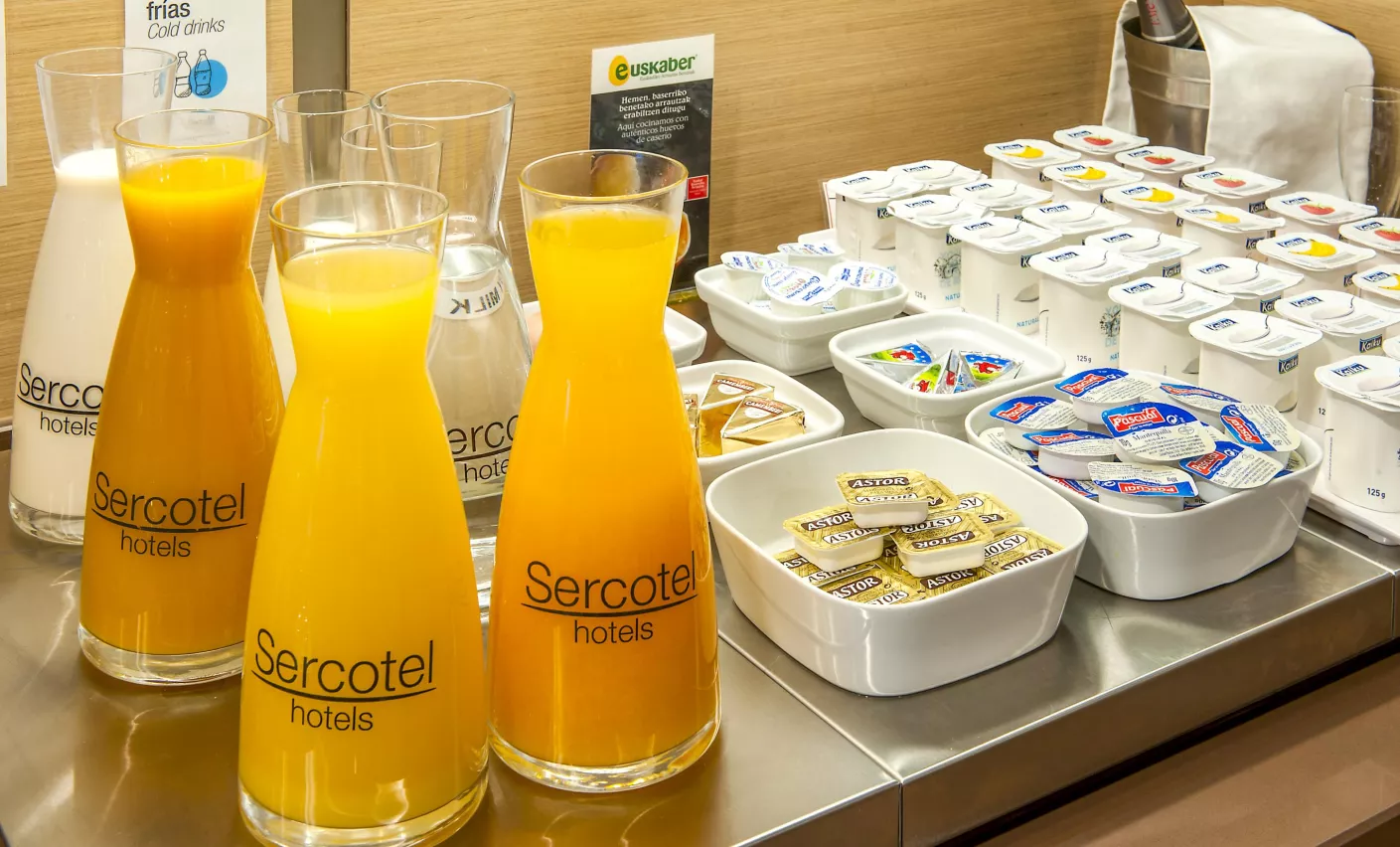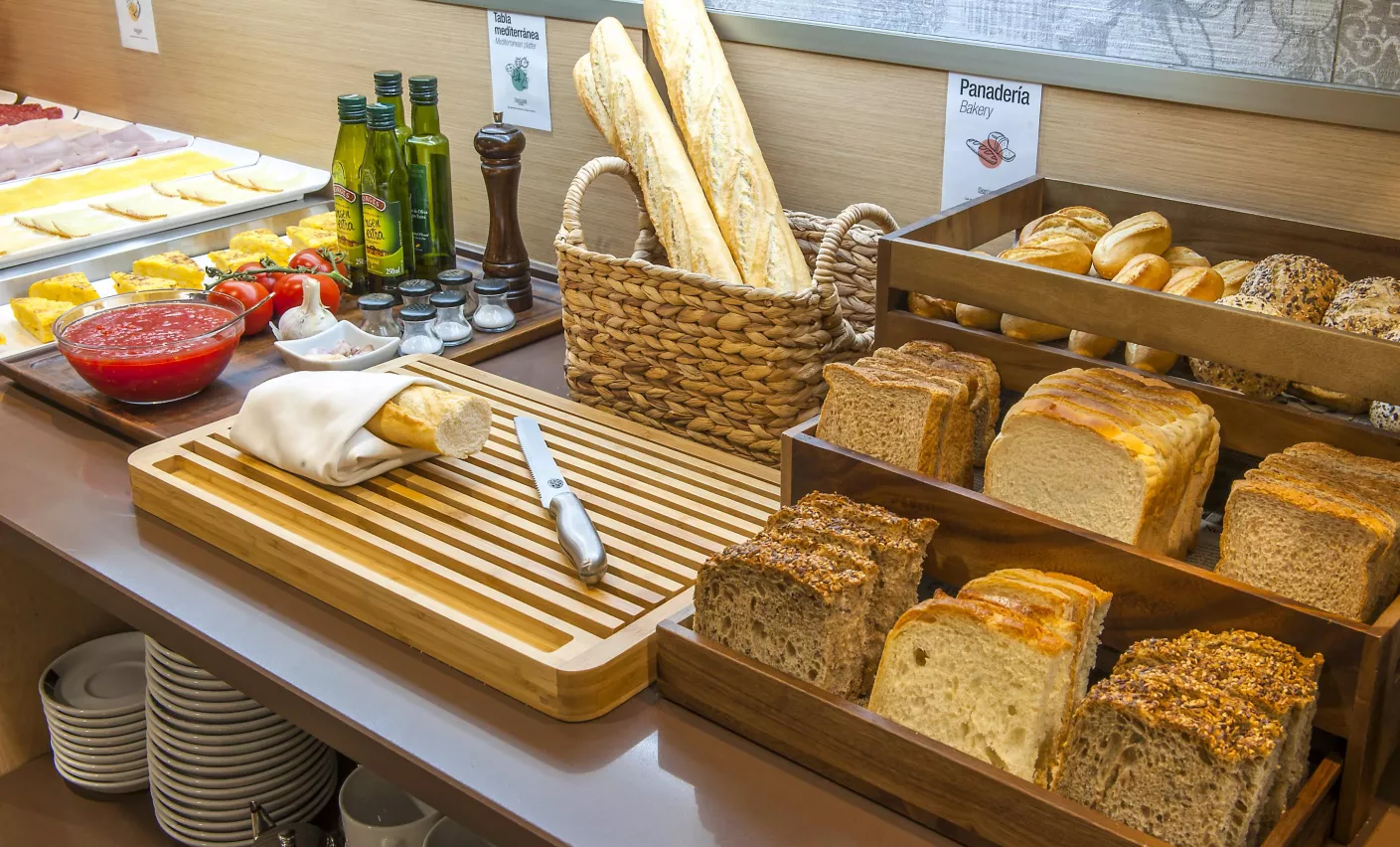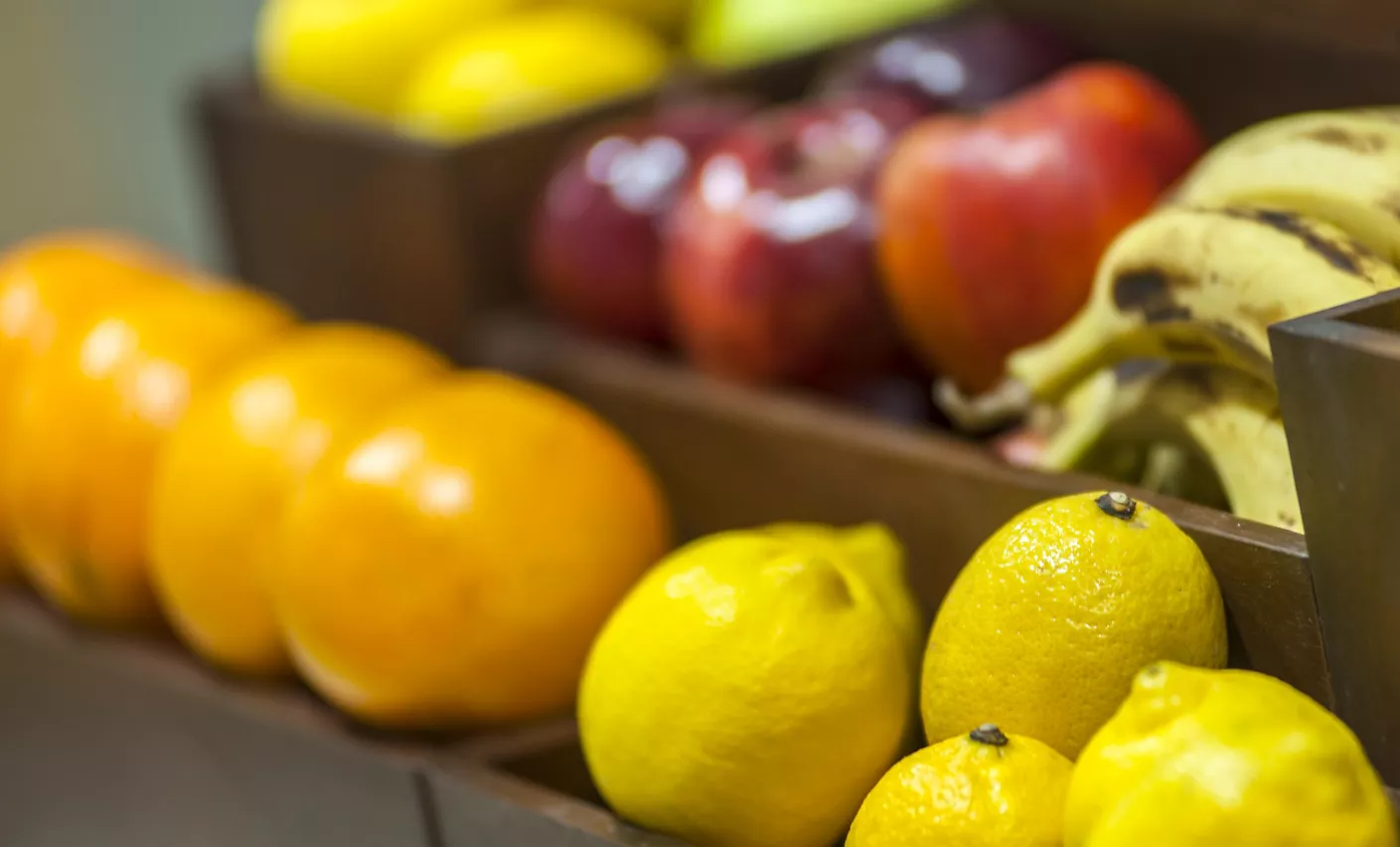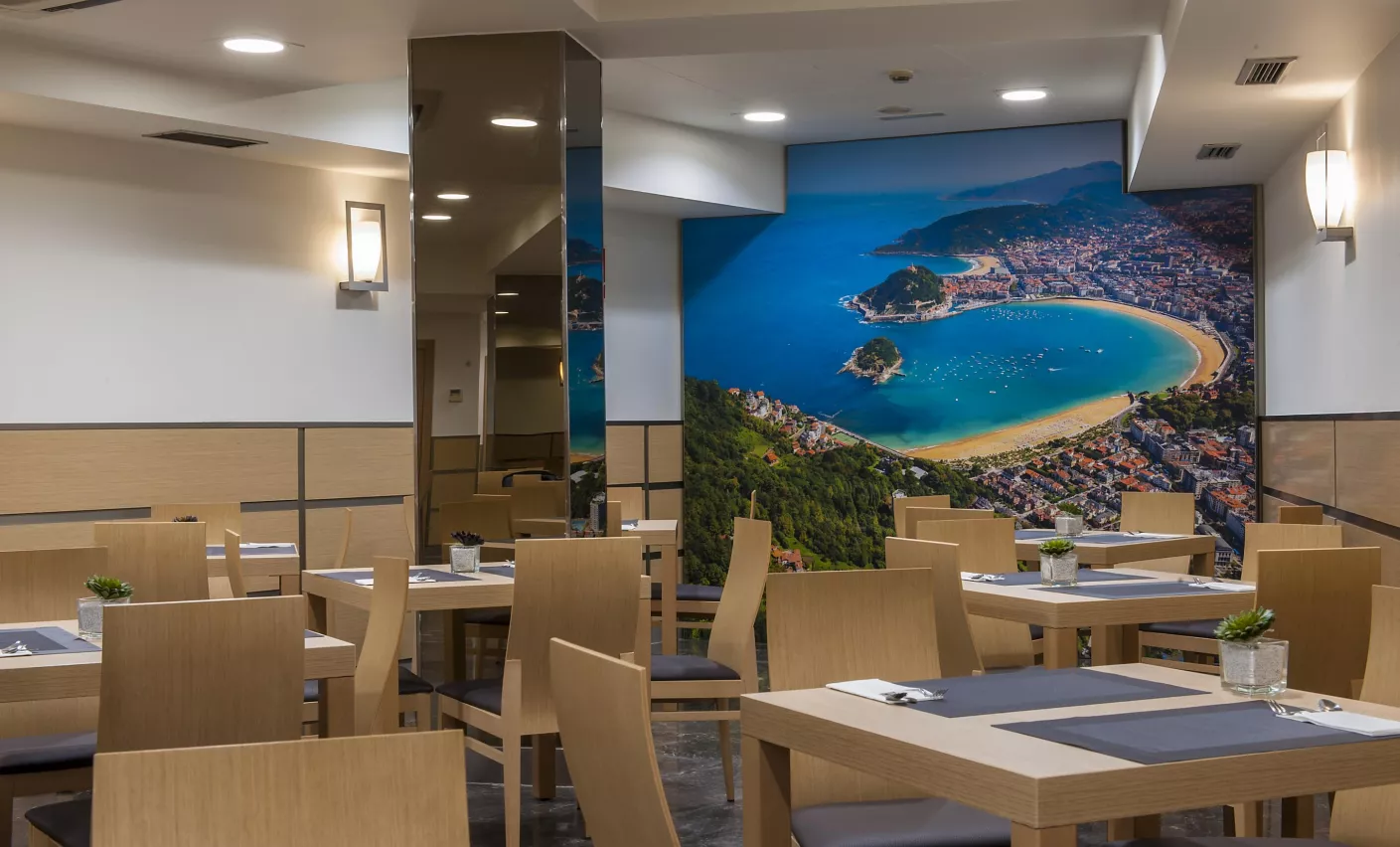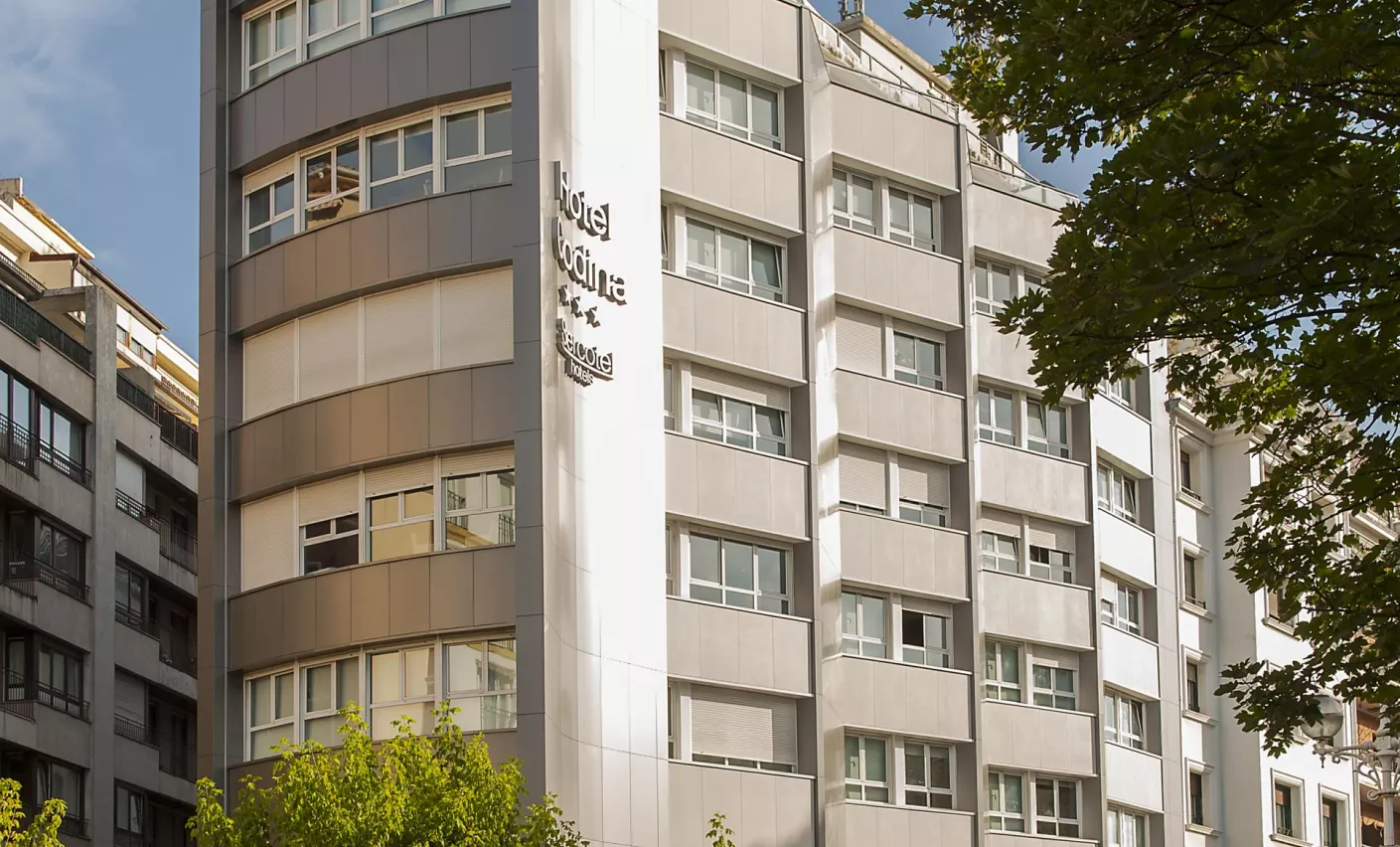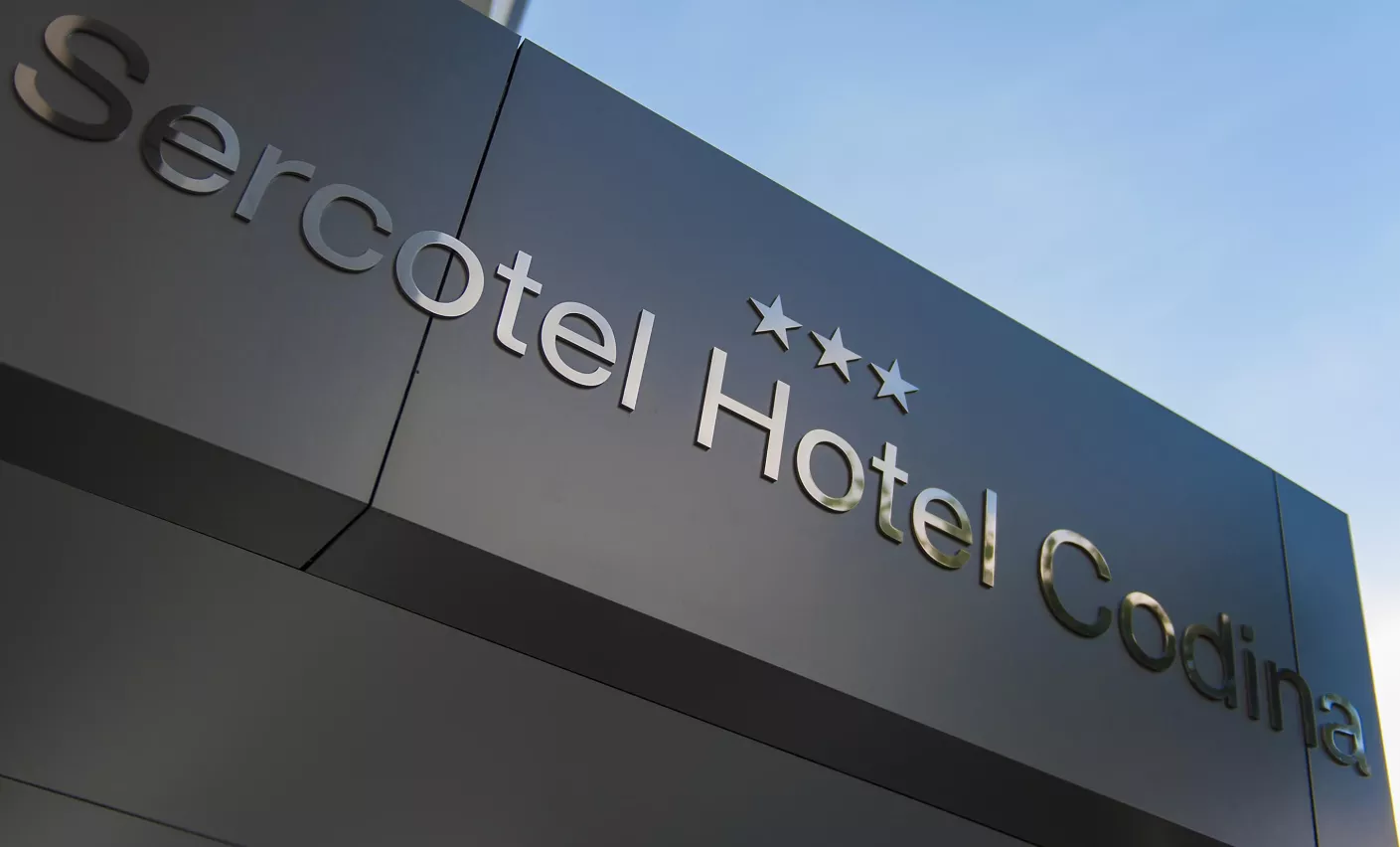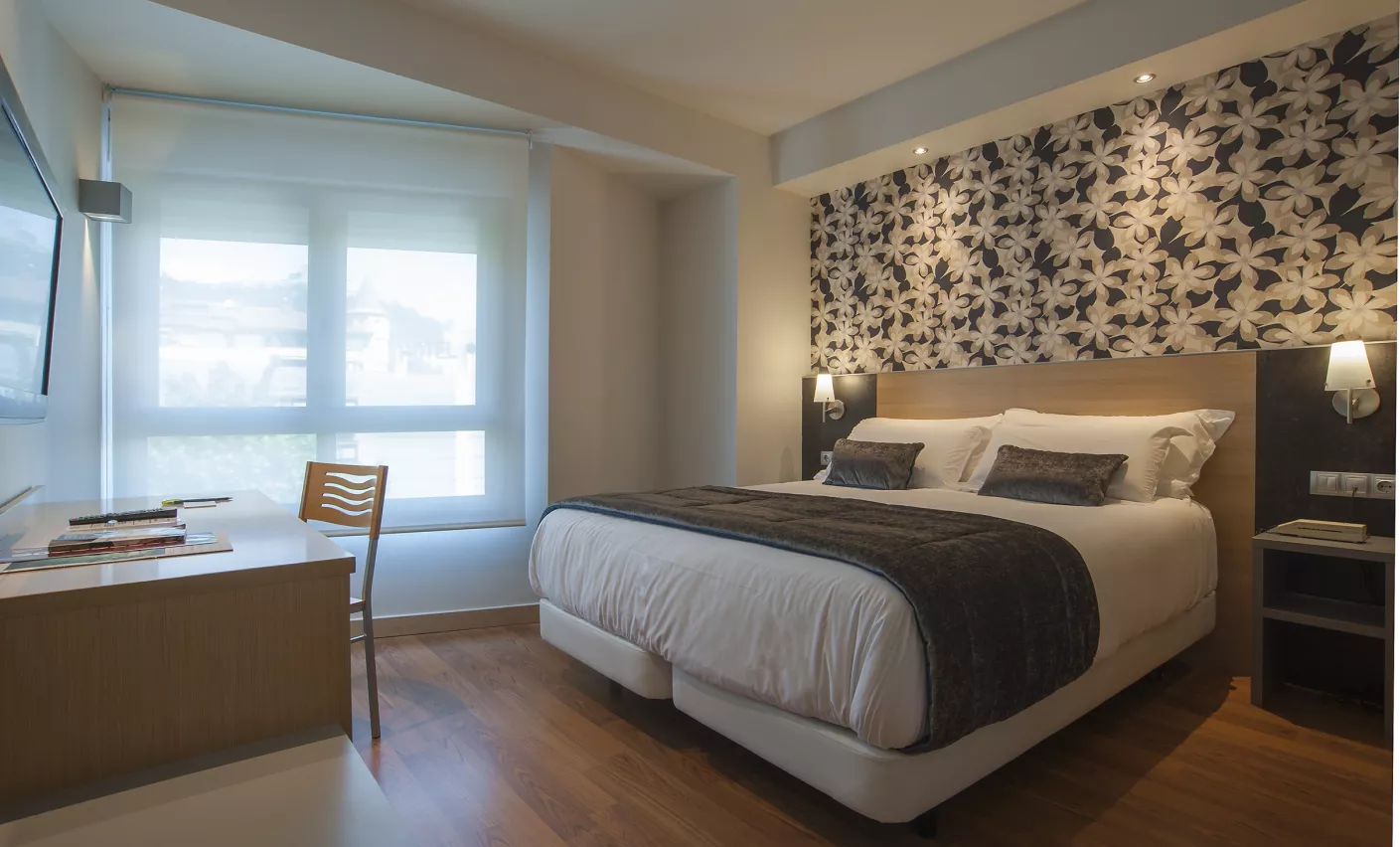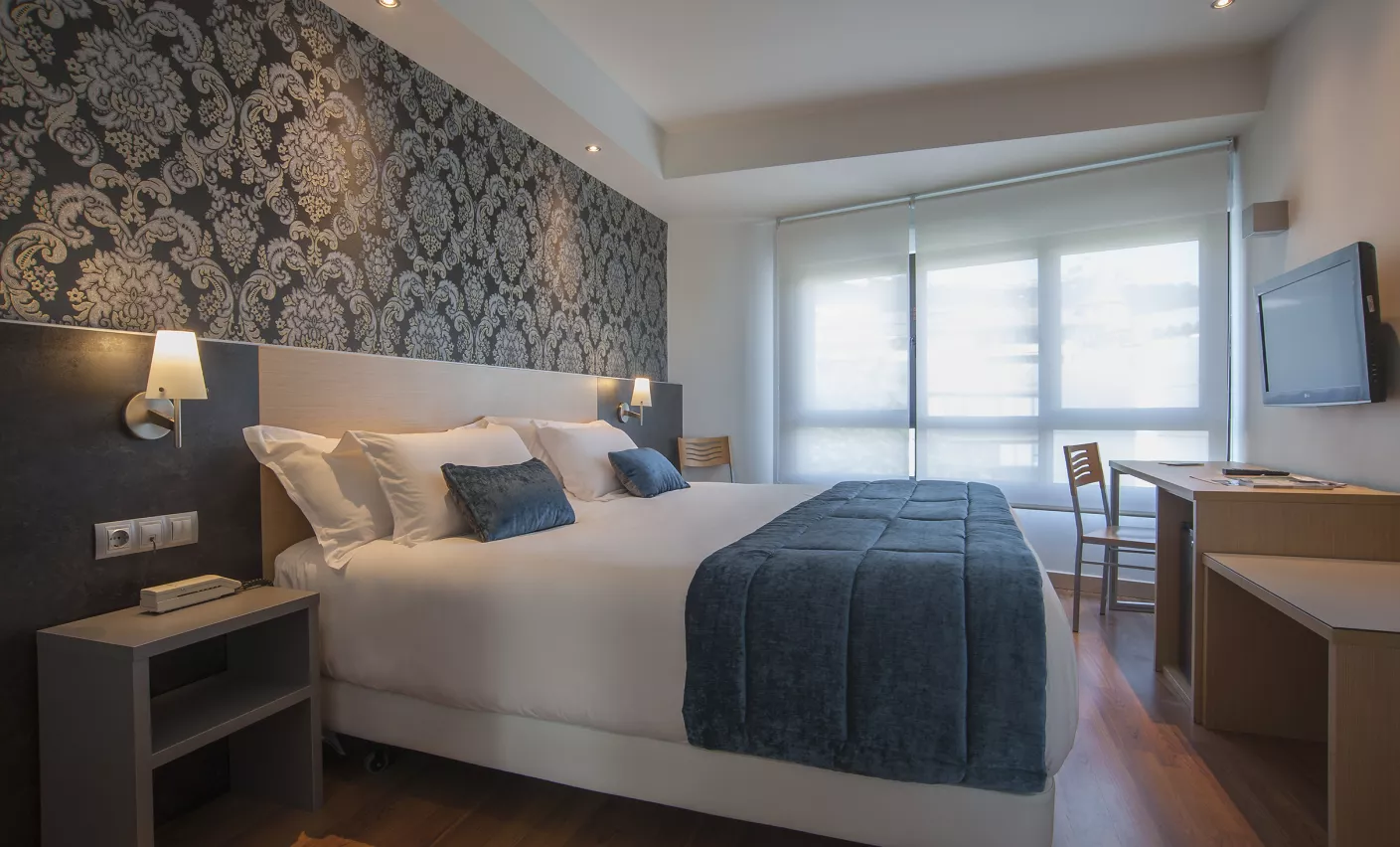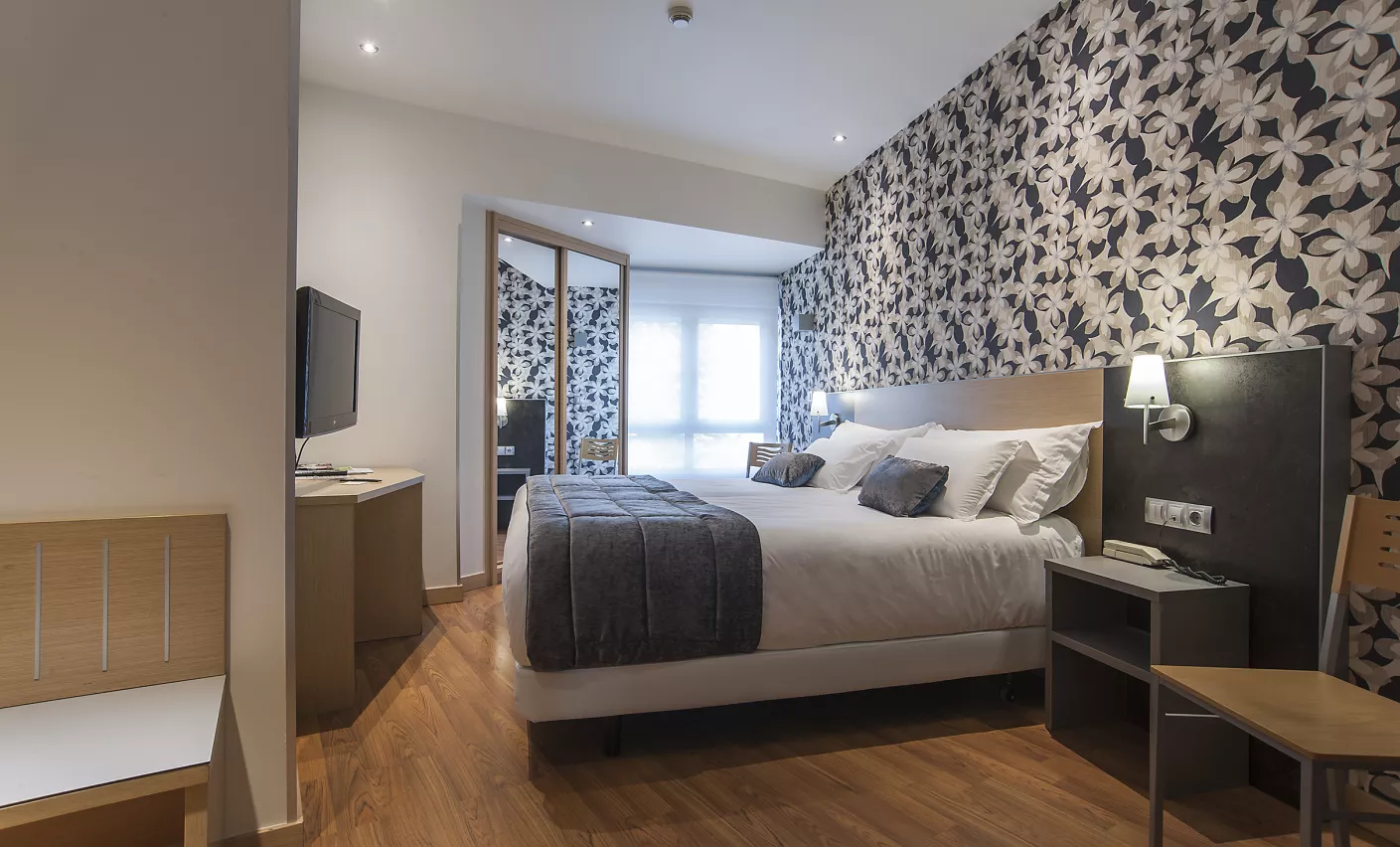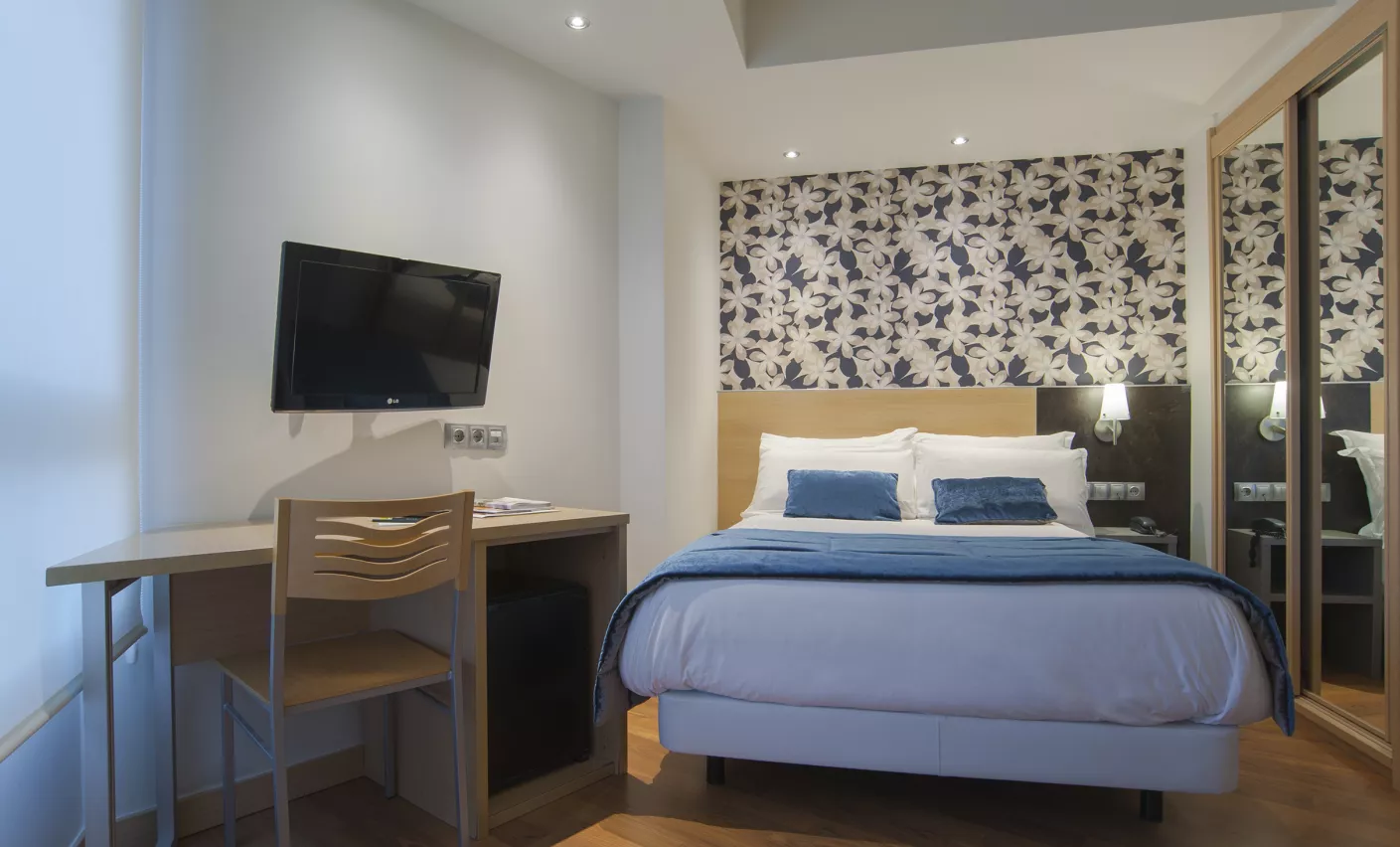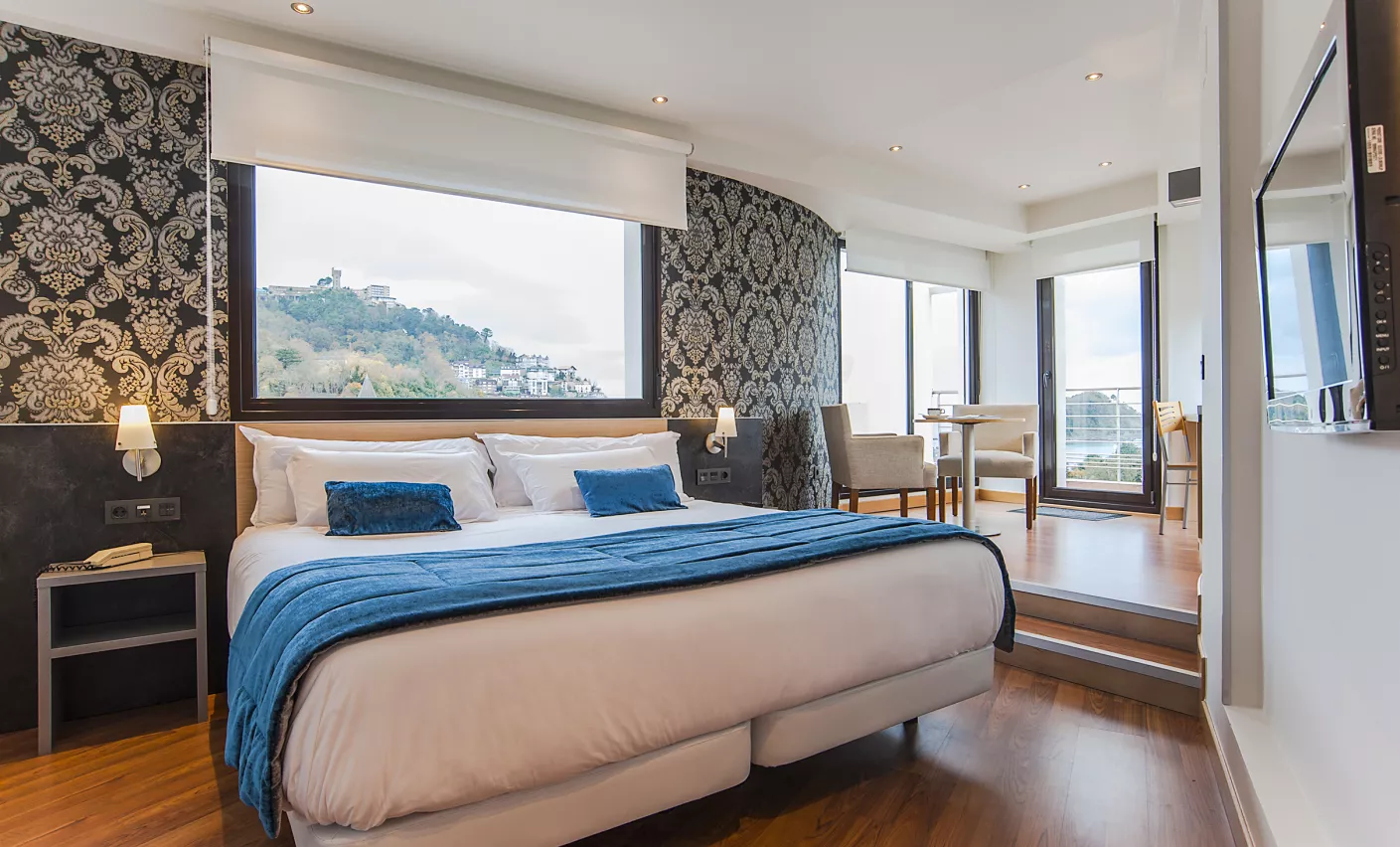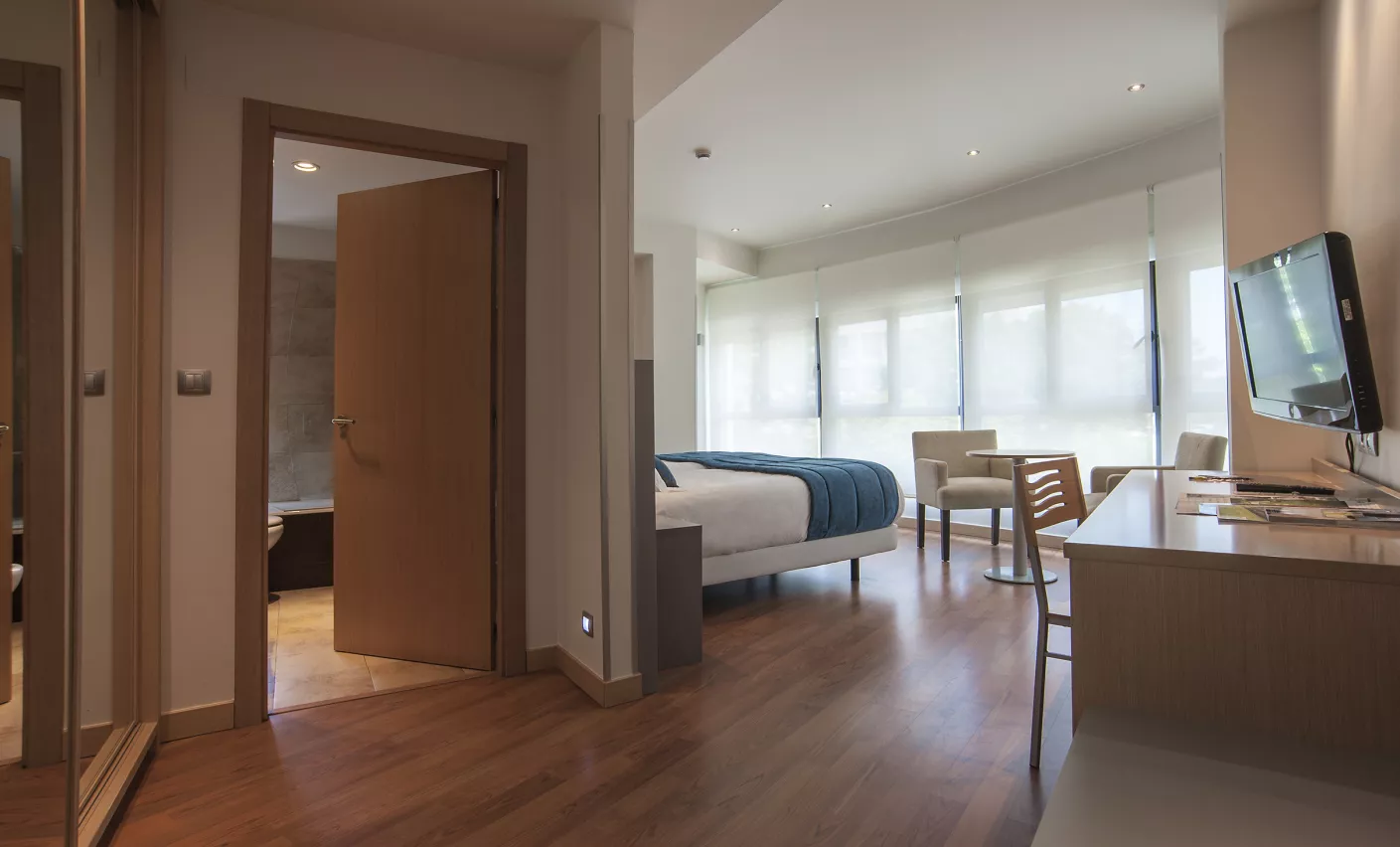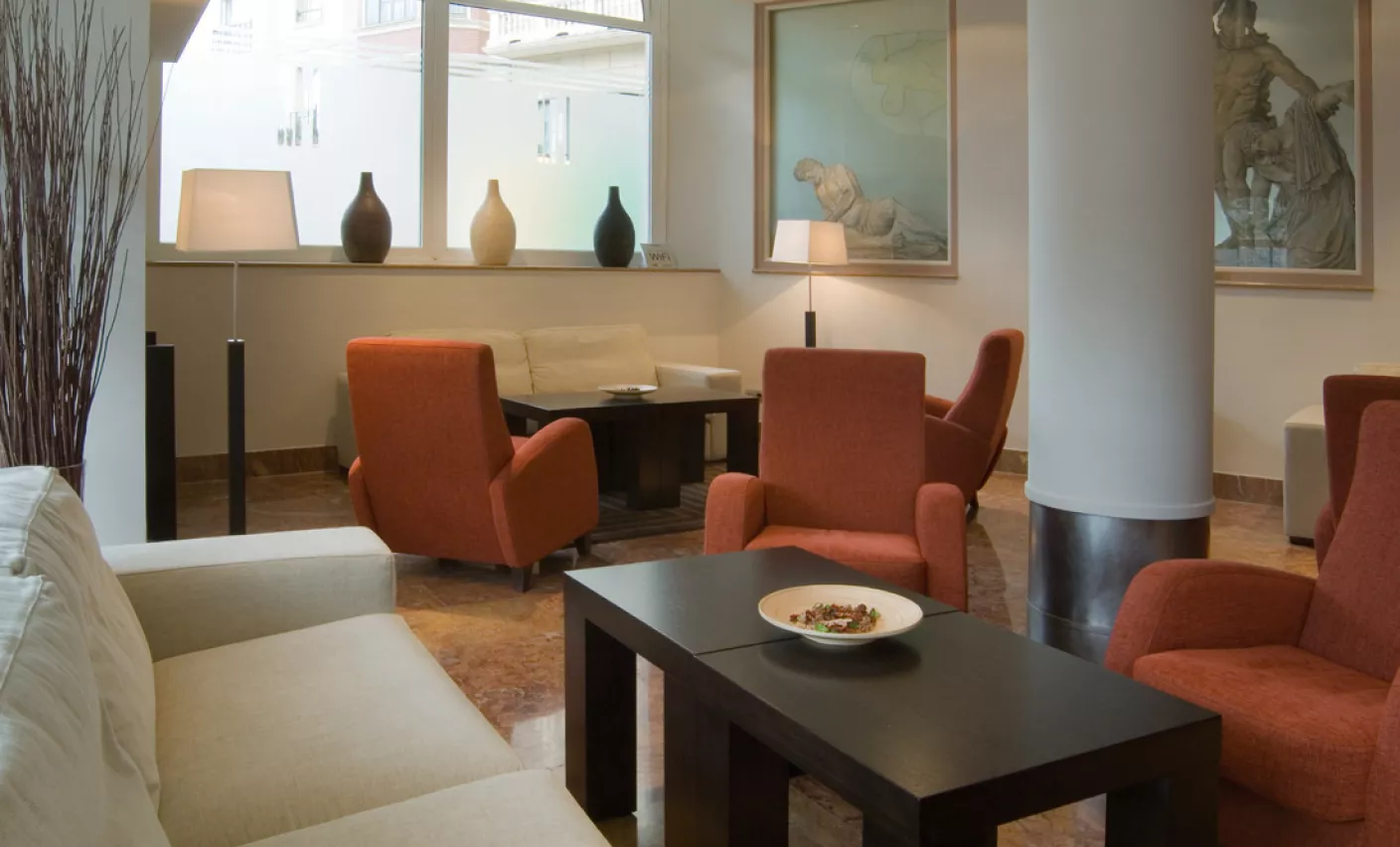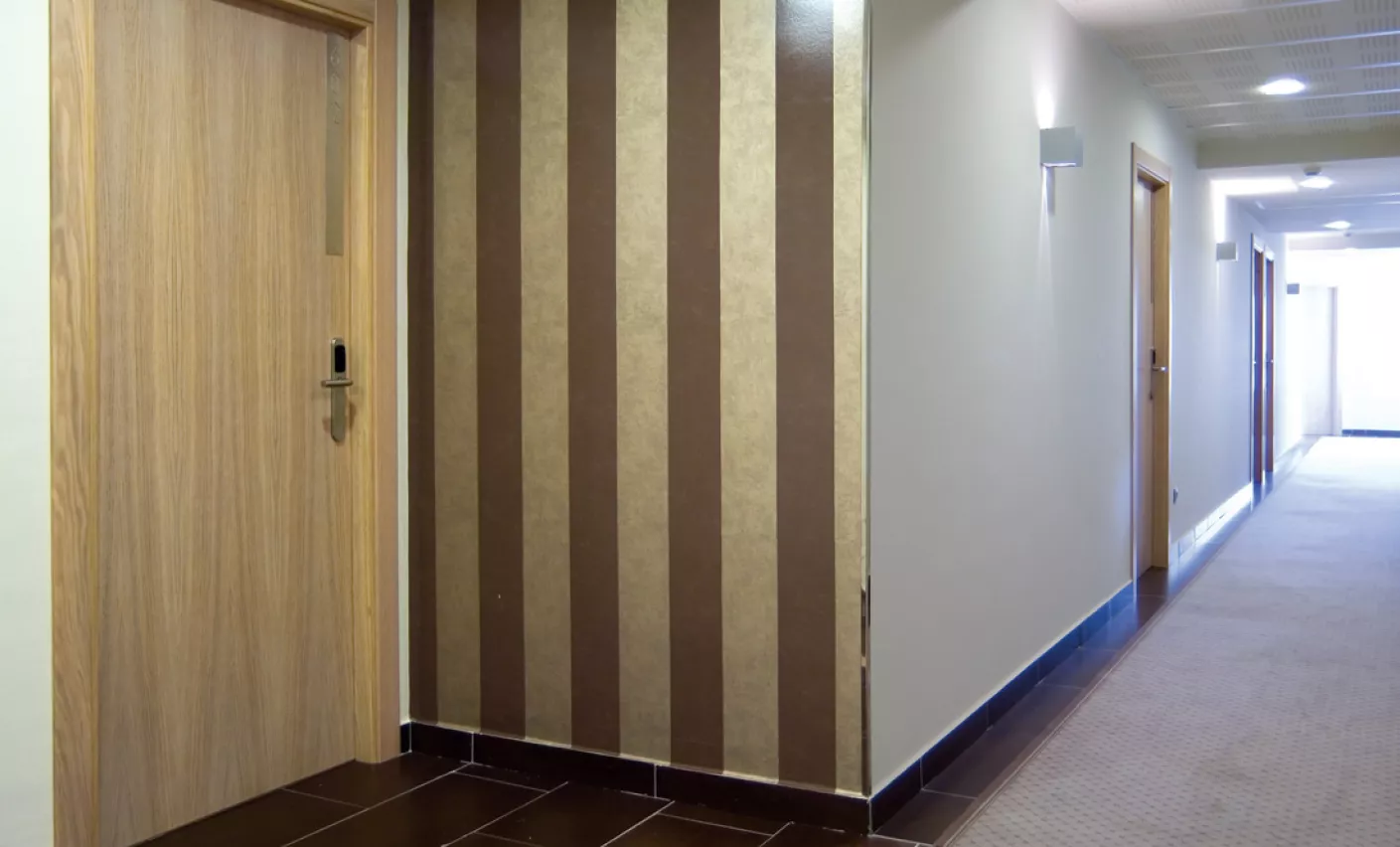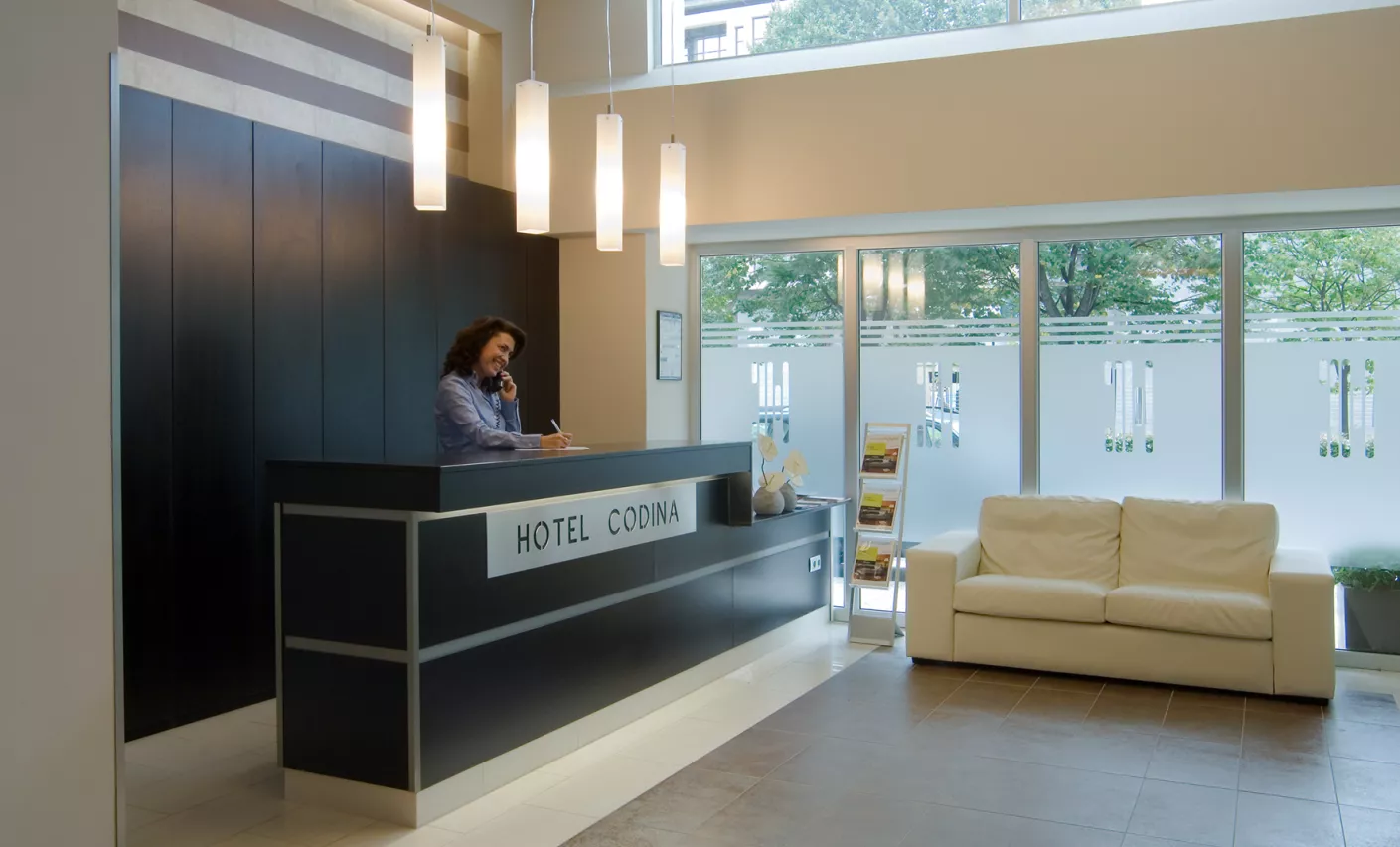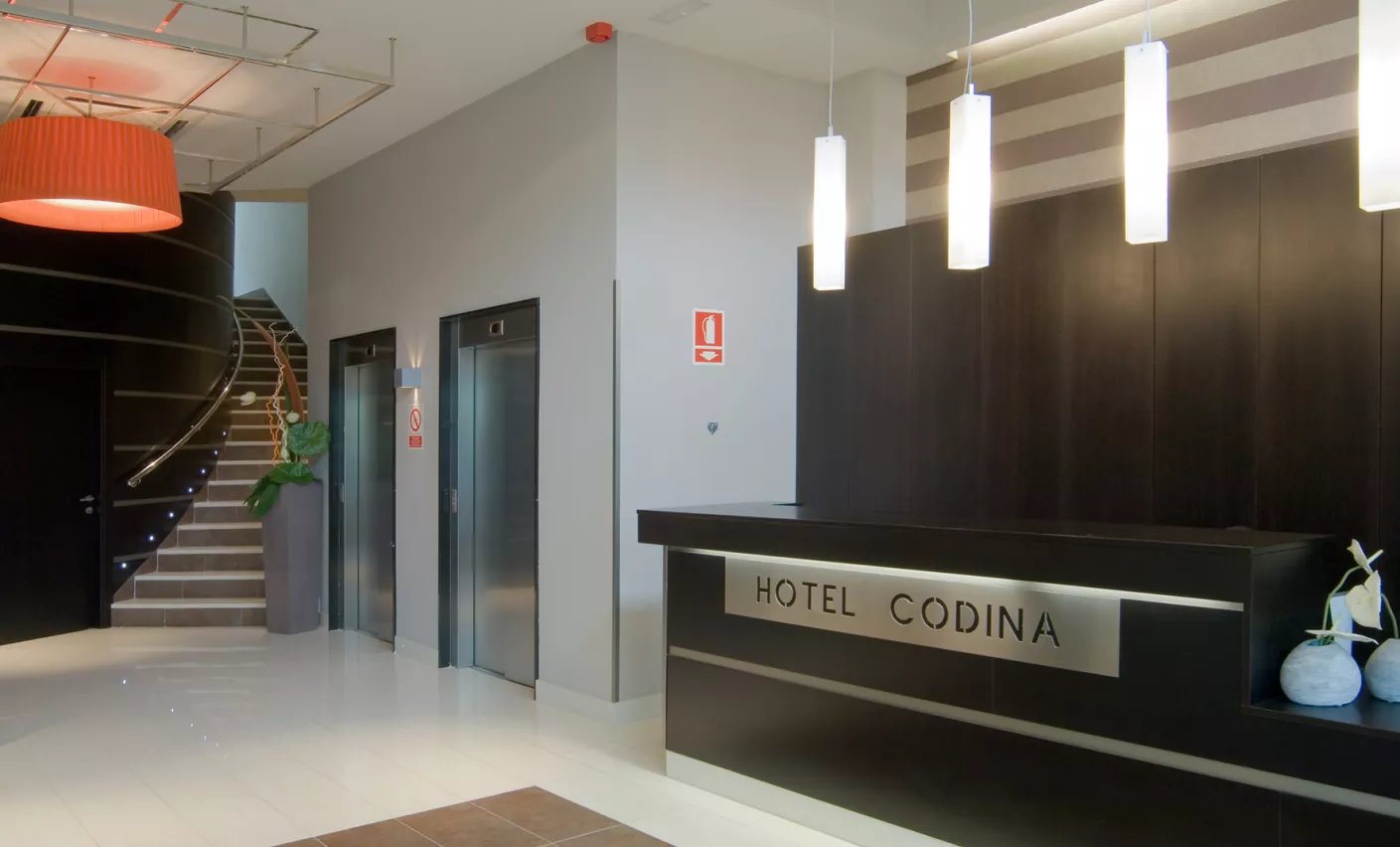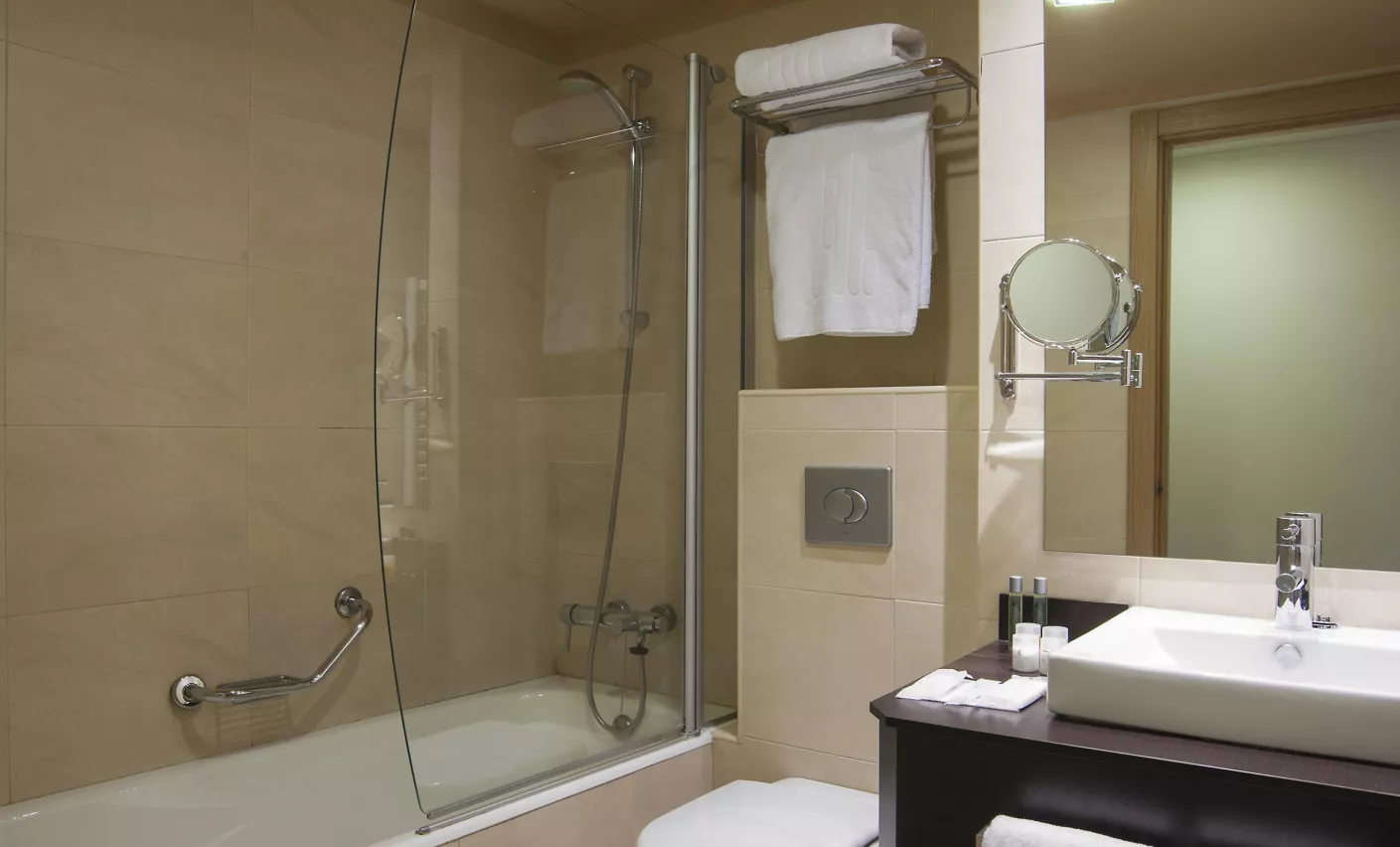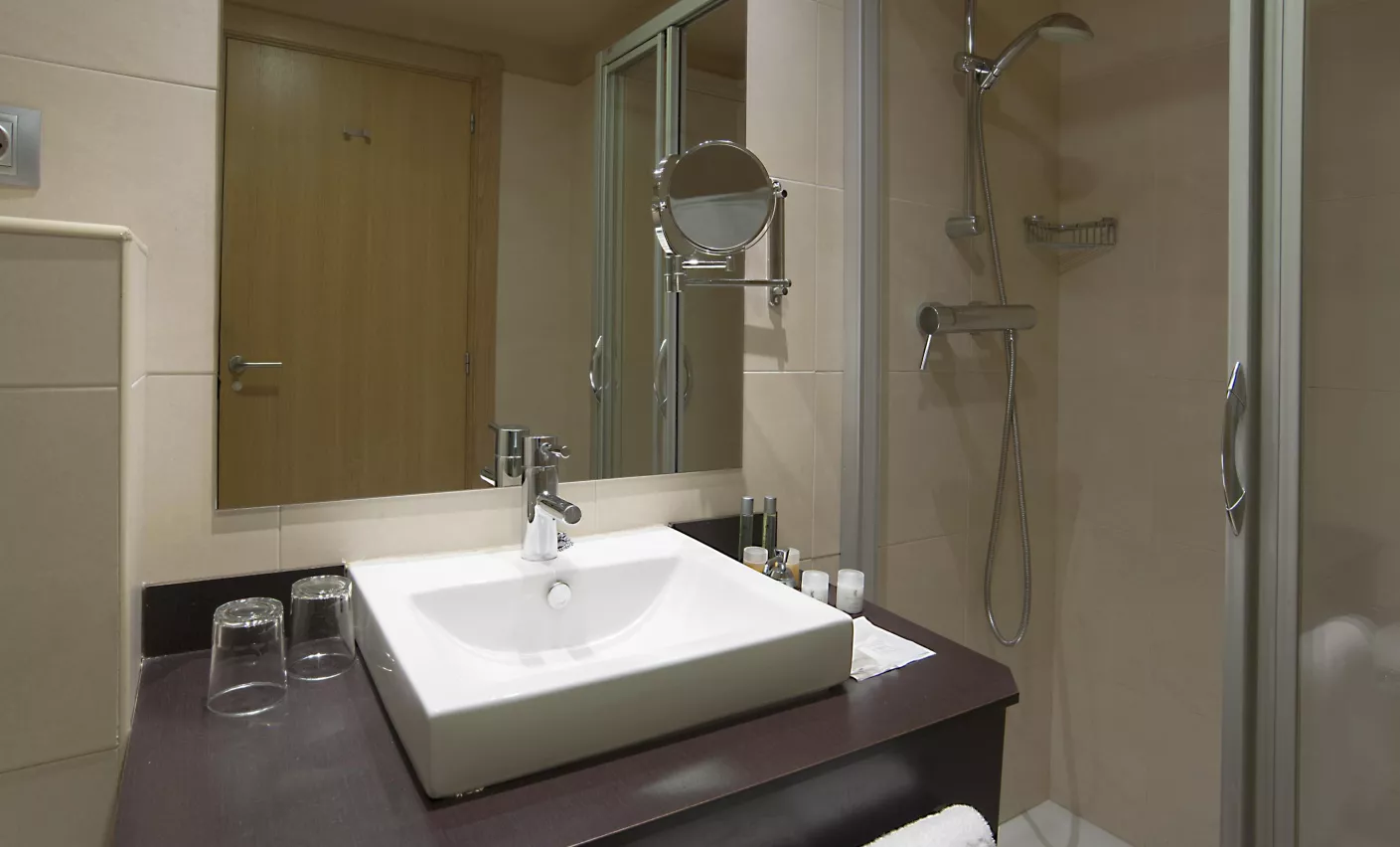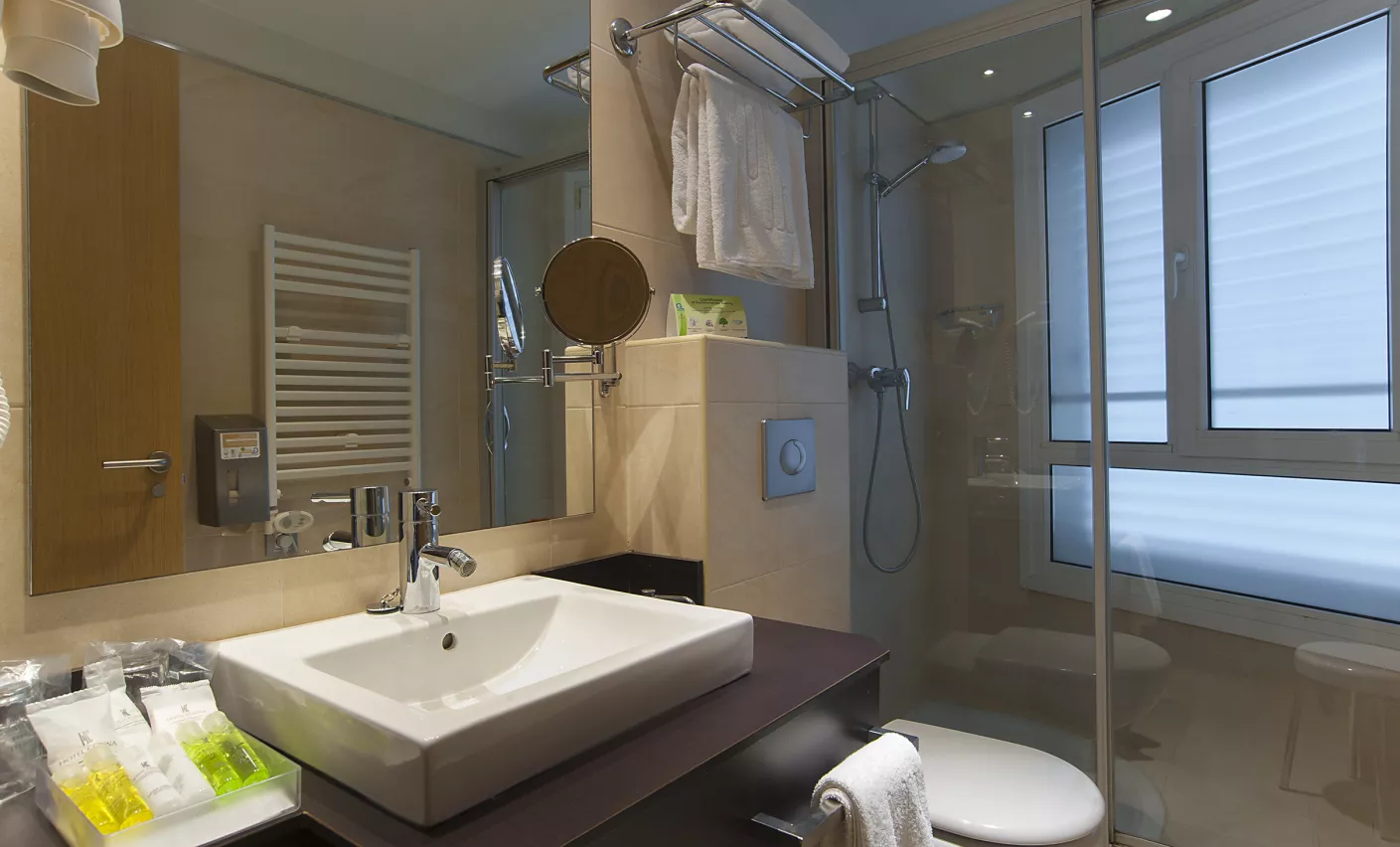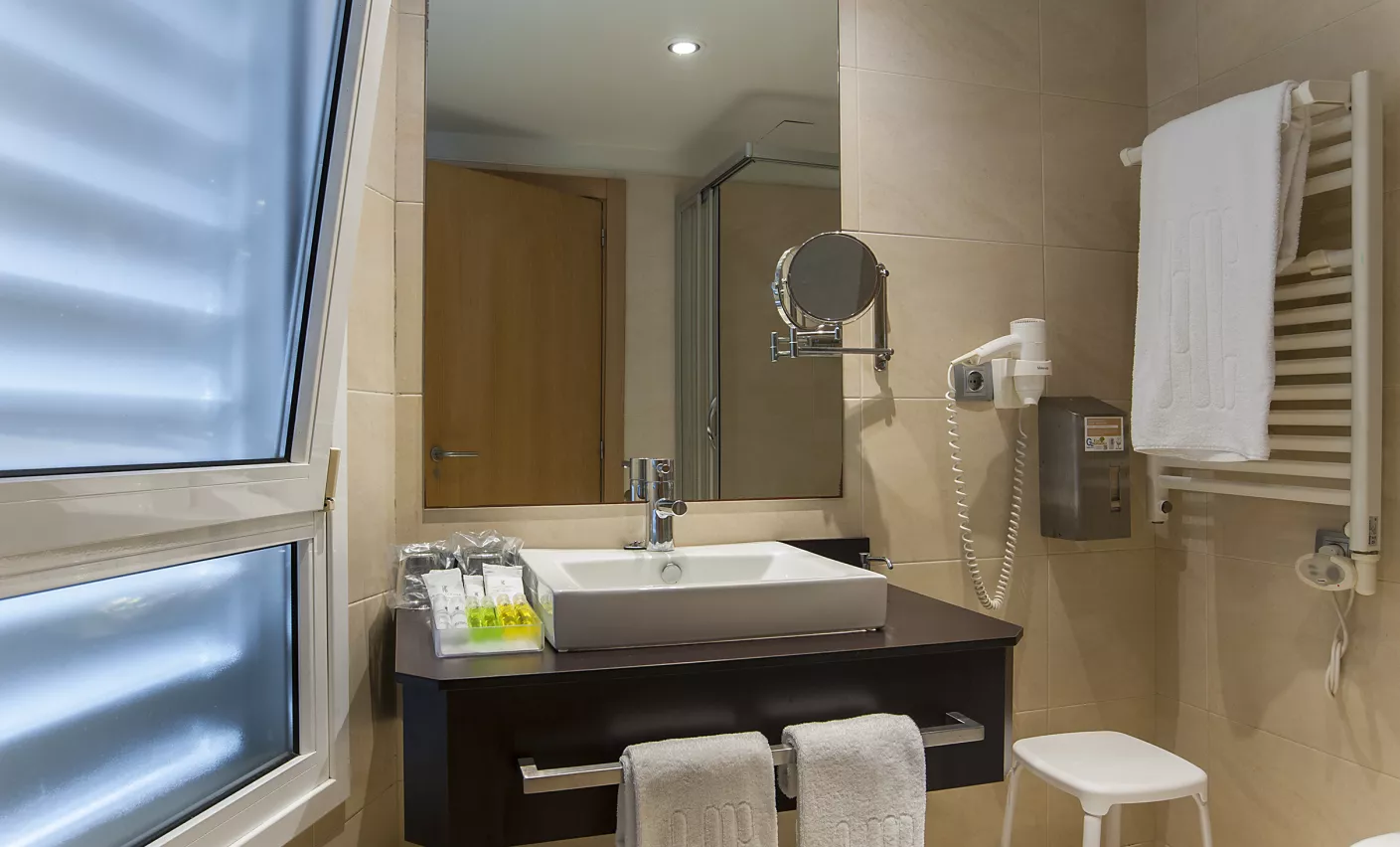 Frequently asked questions
What are the check-in and check-out times at the Sercotel Codina?
You can check-in from 2:00 p.m. and check-out at 12:00 p.m.
Is it possible to check in early or check out late at the Sercotel Codina?
Early check-in and late check-out services are available to enable you to get the most out of your stay. Both services are subject to availability and may entail an additional cost. The cost is €20 until 4:00 p.m. We do not have an Early Check-in service.
Does the Sercotel Codina provide Wi-Fi? Is it free of charge?
Yes, there's free Wi-Fi access throughout the hotel. Log on and browse.
Does the Sercotel Codina provide parking facilities?
Yes, the hotel has parking with a price of €23 per day. You can only reserve a parking space when you arrive at the hotel with the reception team.
Can I stay at the [HOTEL NAME] with my pet?
Yes, we allow pets with a weight limit of 10kg. A supplement of €20 per night will be charged. Remember that the service is subject to availability and you must book in advance.
Is there a cafeteria at the Sercotel Codina?
Yes, Sercotel Codina offers a cafeteria to all its guests. The hours are from 7:30 a.m. to 3:00 p.m. and from 7:30 p.m. to 10:30 p.m. every day.
Does the Sercotel Codina provide cots for babies?
Of course. If you need a cot, just ask for one when you make your booking or ask the reception team. The cots entail no additional cost.
What kind of breakfast is served at the Sercotel Codina? When is breakfast served?
We have a buffet breakfast for a cost of €14.9 per person. Hours are Monday through Friday from 7:30 a.m. to 11:00 a.m.; Saturdays and Sundays from 8:00 to 11:00.
Are there fridges and/or minibars in the rooms at the Sercotel Codina?
Yes, all the rooms have a minibar.
What accessibility measures does the Sercotel Codina take to assist people with reduced mobility?
We have rooms adapted to people with reduced mobility. The hotel's communal areas can also be accessed by people with reduced mobility.