San Sebastian, Spain
Sercotel Europa San Sebastián
Search your hotel or destination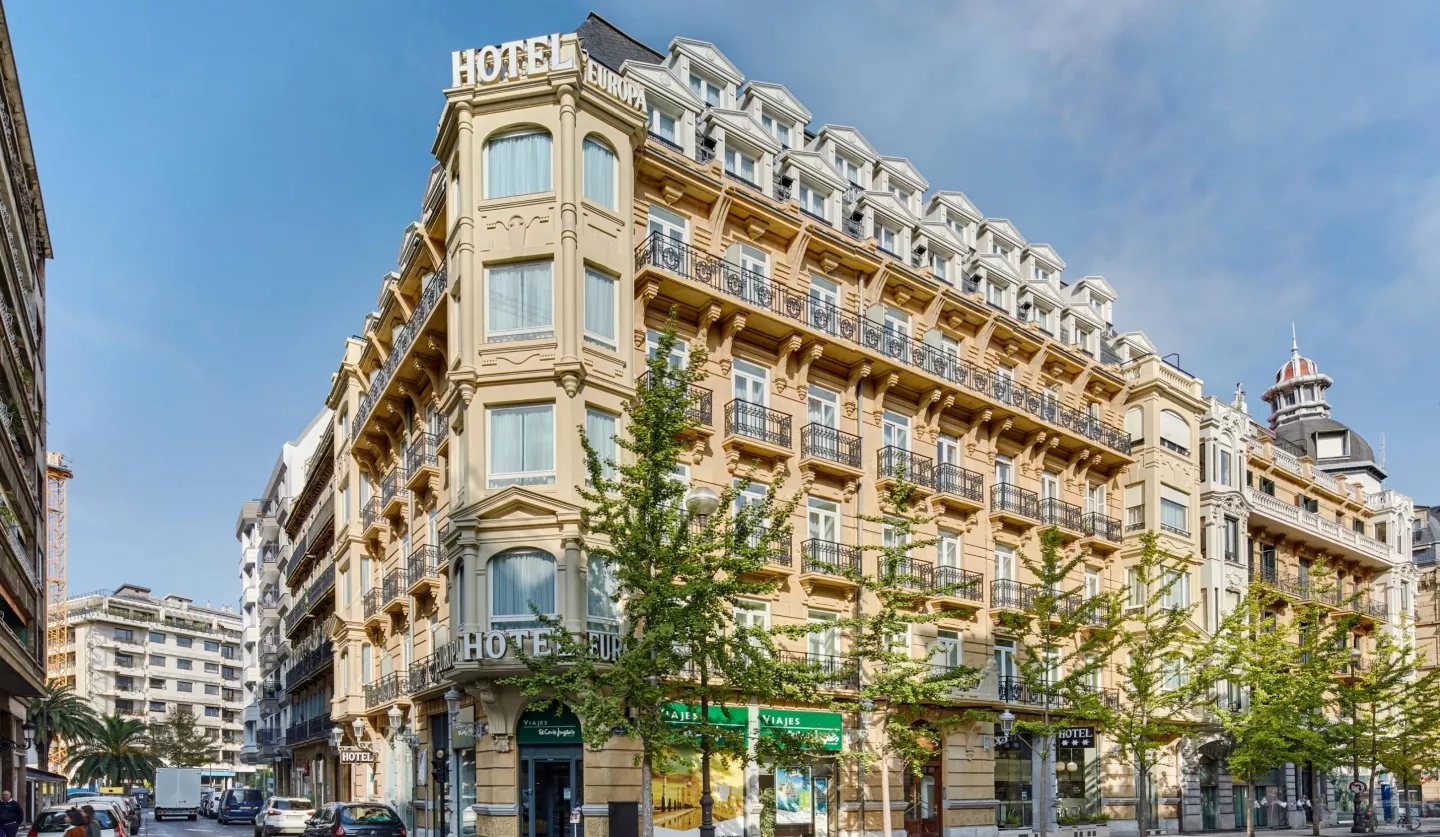 The hotel you can't wait to get to
With a neoclassical façade, beautiful and stately on the outside. Modern and cosy inside, with the ability to make you feel that yes, you have come to the place where you really wanted to be. This is our Sercotel Europa San Sebastian.  
You will find us easily. The location of our 3-star hotel could not be better. We are in the Romantic Area of the old town of San Sebastian - Donosti. You know, the part of the city that some say looks like Paris. A stone's throw from the city centre, very close to the financial district and literally one street away from La Concha Beach.  
We confirm this before you arrive, so that you can get your mouth watering: when you look out onto the balcony of your room, you will feel the sea breeze. We will tell you the rest once you come to the reception of our hotel Europa San Sebastián.  
Everyone passes through it and through the charming lobby of our hotel. It is not for nothing that our reception is staffed 24 hours a day. A non-stop service designed to take care of every last detail. This is where we will tell you about our must-see places in San Sebastián and how to make the most of your stay at the Sercotel Hotel Europa.  
As soon as you arrive, we will tell you your room and we will explain to you how comfortable you are going to be in it because each and every one of the 68 rooms of our Sercotel Europa hotel in San Sebastian has natural light, a cosy decoration, space for you to move around comfortably and beds where you can laze as long as you like.  
We know you will find it hard to get up, so we have an alarm clock service. You tell us the time and we will call you back. By the time you manage to leave the room, we will have a full breakfast ready for you in our cafeteria. With its high ceilings, charming wooden furniture and huge windows, you'll find it an idyllic place to start the day.  
We will also give you the password to our free Wi-Fi. We know you've come to disconnect, but let's not kid ourselves, you'll end up keeping an eye on your social networks and even your email account if you have to work at some point.  
Our Sercotel Europa San Sebastián is a hotel for inveterate travellers who set out to explore cities on their own, with family, friends, as a couple or with their pets. But it is also for those who commute for work. 
If this is your case, we will show you where our Business Corner is located: a quiet and peaceful space where you can prepare your next meeting, answer emails or check that the details of that event you are organising have been taken care of.  
Yes, in our hotel we also have rooms for corporate events and personal celebrations. They are versatile, functional and equipped with the latest technology.  
Being up to date with the latest trends is a feature of our hotel Europa San Sebastián. You will realise this when you discover the Sercotel Sound audio system available in the Superior rooms, which will allow you to connect via Bluetooth to the speakers to play your own music.  
Just like at home, but better. Or at least with more details. Or is it not a good idea to remind you before you leave that your car is not on the street, that it is waiting for you safely parked in our car park?
Find your room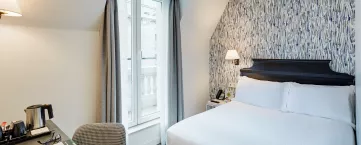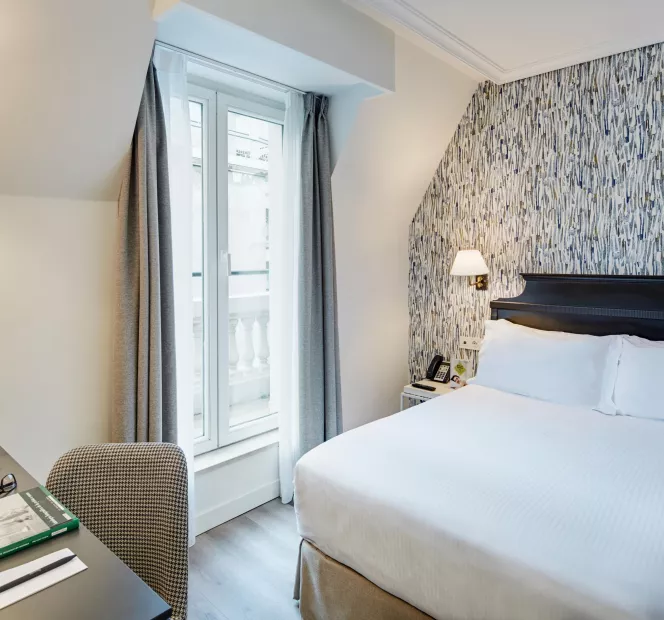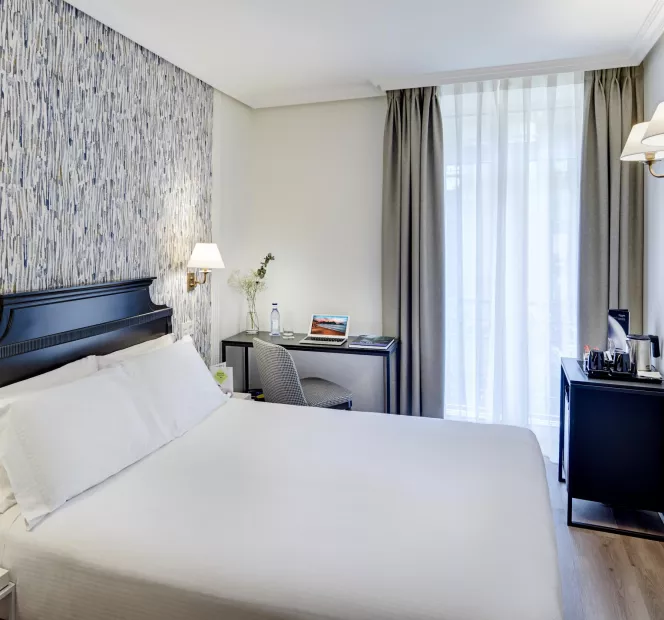 Basic Room
Are you travelling alone? Our Basic will be your refuge in San Sebastian. Cosy and with natural light, it also has a large bathtub where you can have a good long soak.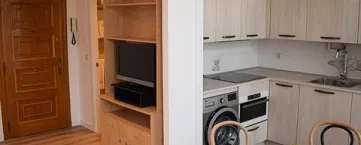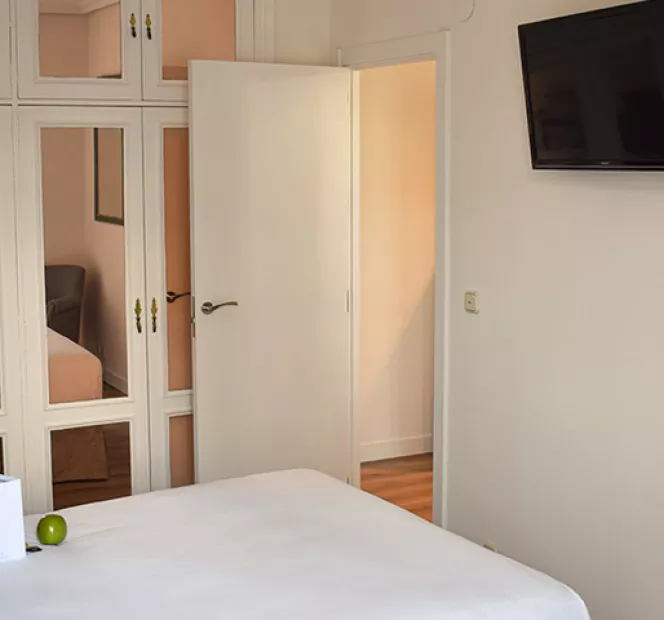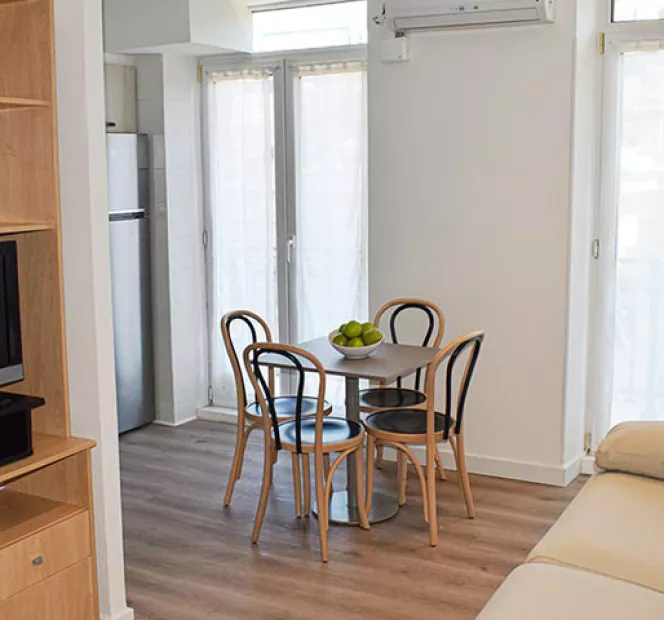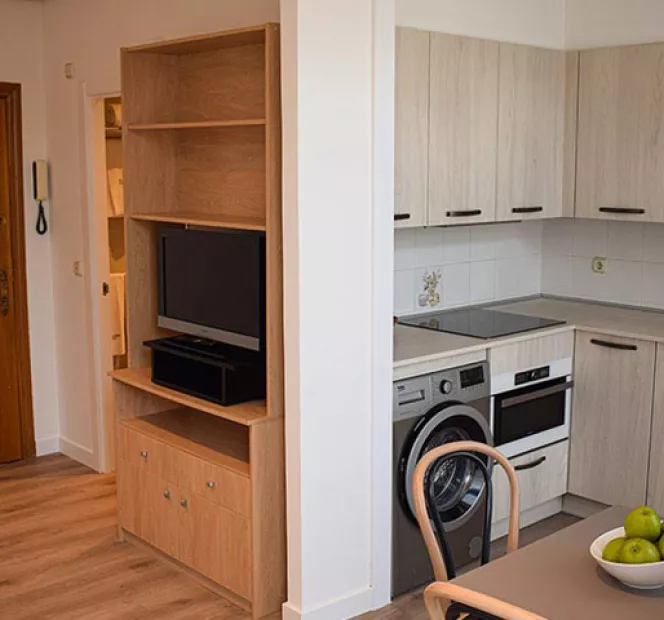 Classic Apartment
Staying in our Classic Apartment is the closest you can get to feeling at home in San Sebastián. Here you'll be able to enjoy a spacious lounge-dining room, a fully-equipped kitchen, a bright bedroom and a balcony on which you can breathe in the sea breeze. 
Complies with Local/State/Federal fire laws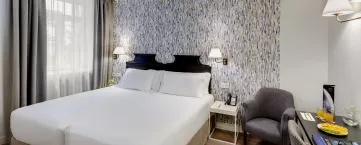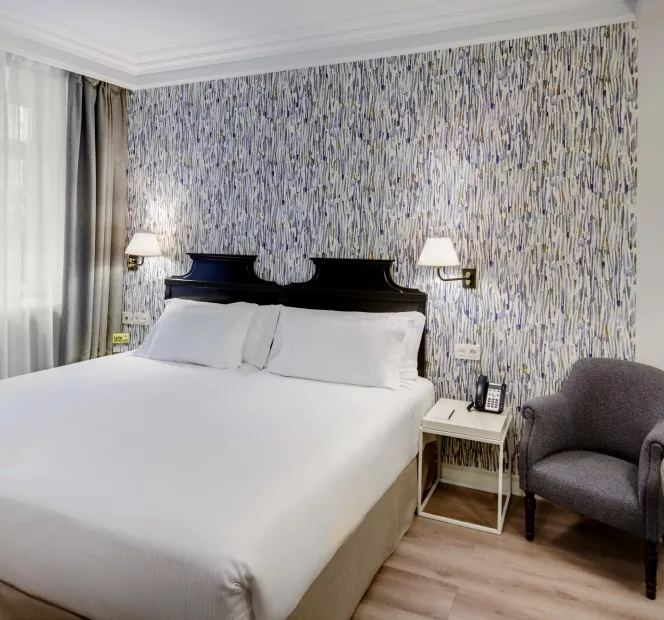 Classic Twin Room
Our Classic rooms are spacious and an abundance of natural light coming through the windows. We want you to feel right at home. That's why, in some of them, you'll find a speaker system to listen to your music. 
Complies with Local/State/Federal fire laws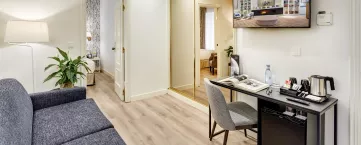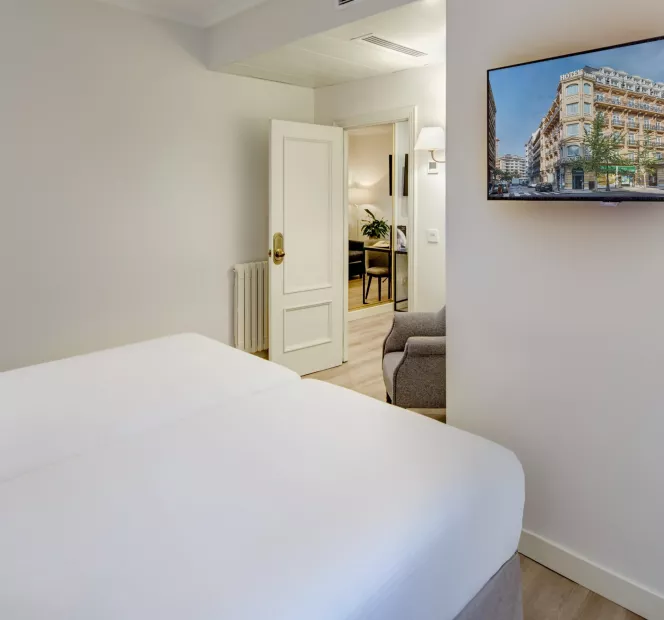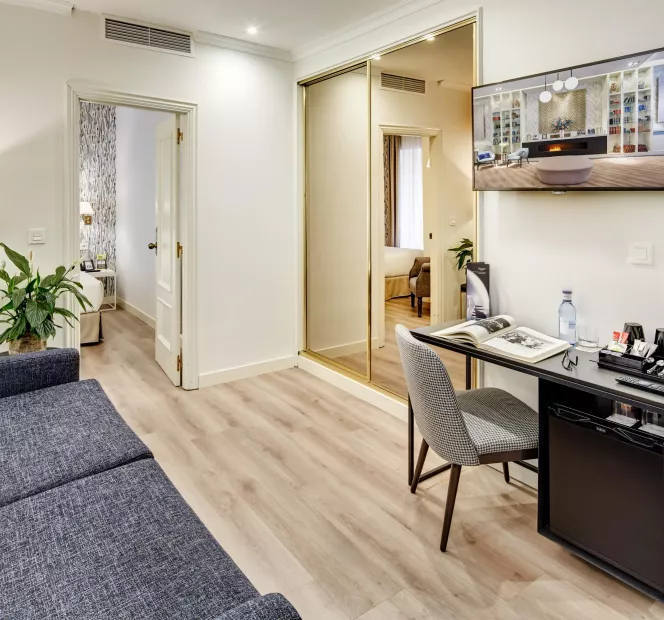 Junior Suite
Your home in San Sebastian will be called Junior Suite and will be named after the Sercotel Hotel Europa. It has two rooms. The ideal accommodation for that romantic getaway that you've had in mind.
Complies with Local/State/Federal fire laws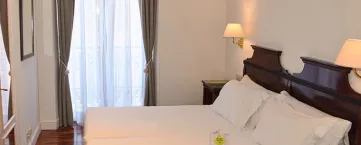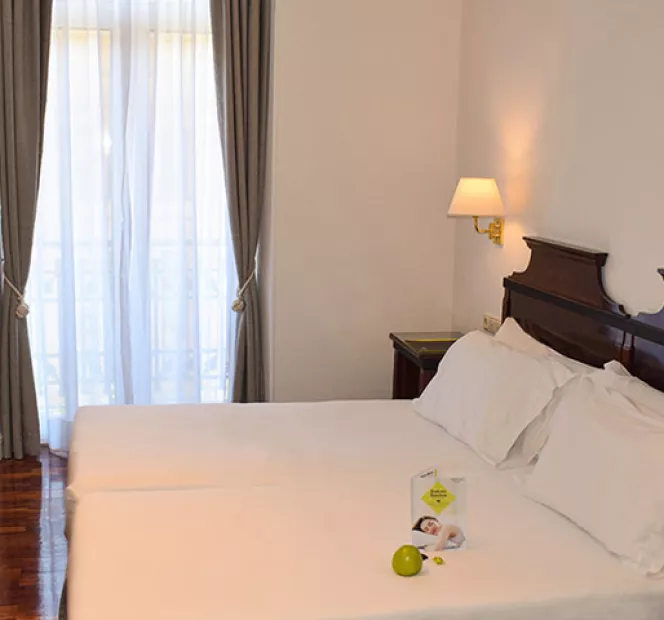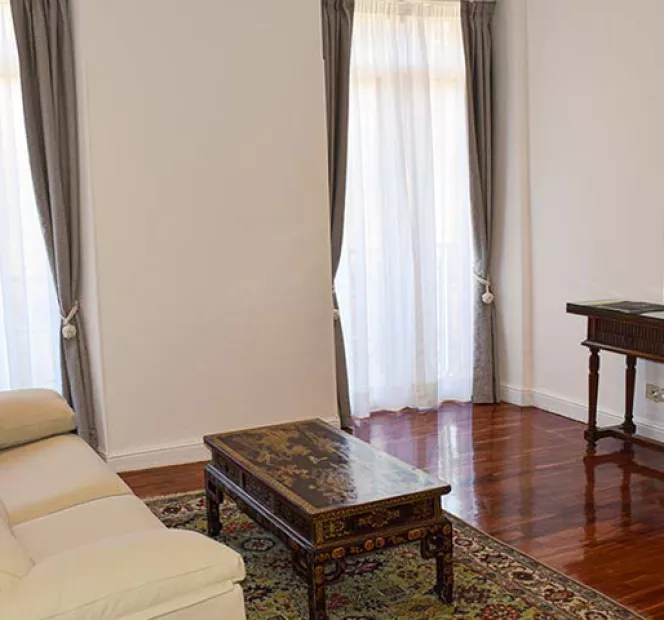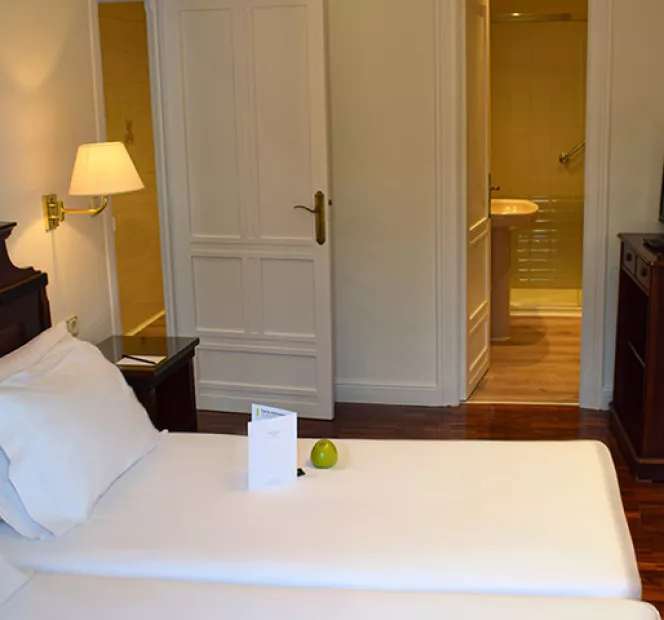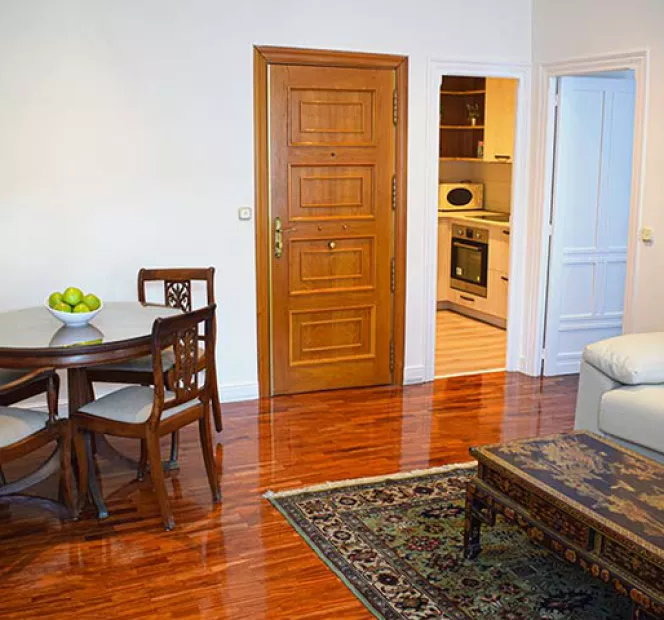 Superior Apartment 1 Bedroom
Located on the third floor, our Superior Apartment can provide exterior accommodation for up to two people. You can relax in the lounge-dining room, admire the views of San Sebastián from the balcony and prepare something to eat in the fully-equipped kitchen.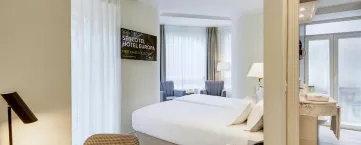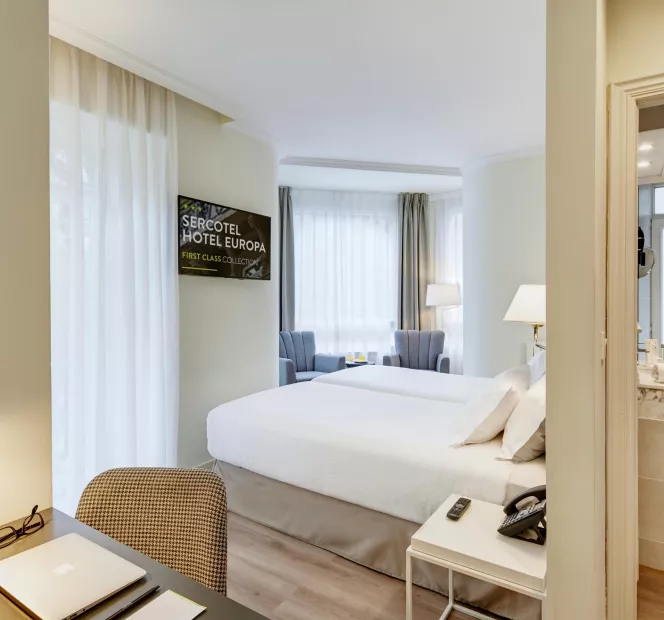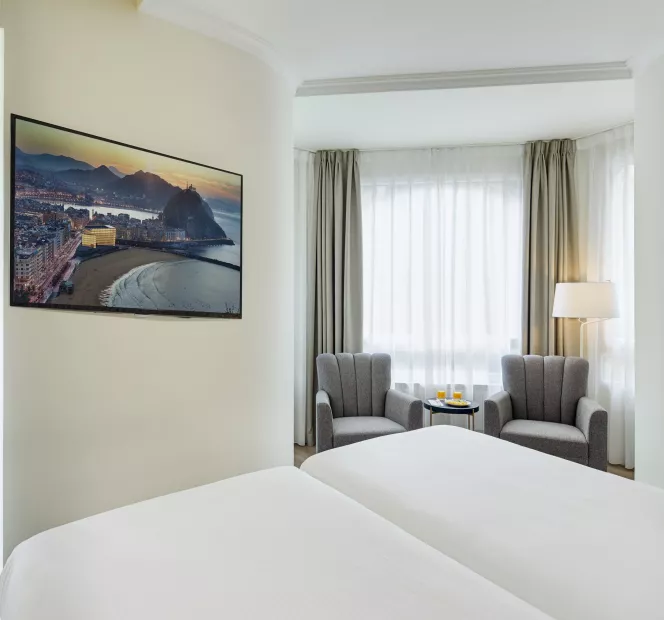 Superior Room
In our Superior rooms you will find the comfort you need to rest after a day of sightseeing or work. Thanks to the room's speaker system you will be able to play your own music.
Complies with Local/State/Federal fire laws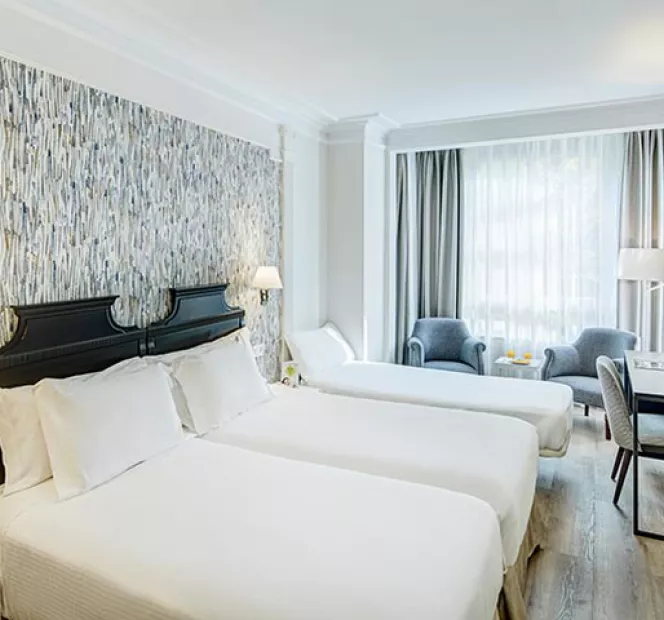 Triple Room
Are you travelling with family or friends? In our Family Triple you will find the accommodation you are looking for this getaway. They are spacious so you can move around comfortably and with our free Wi-Fi you can plan every step of your next day. 
Complies with Local/State/Federal fire laws
Show more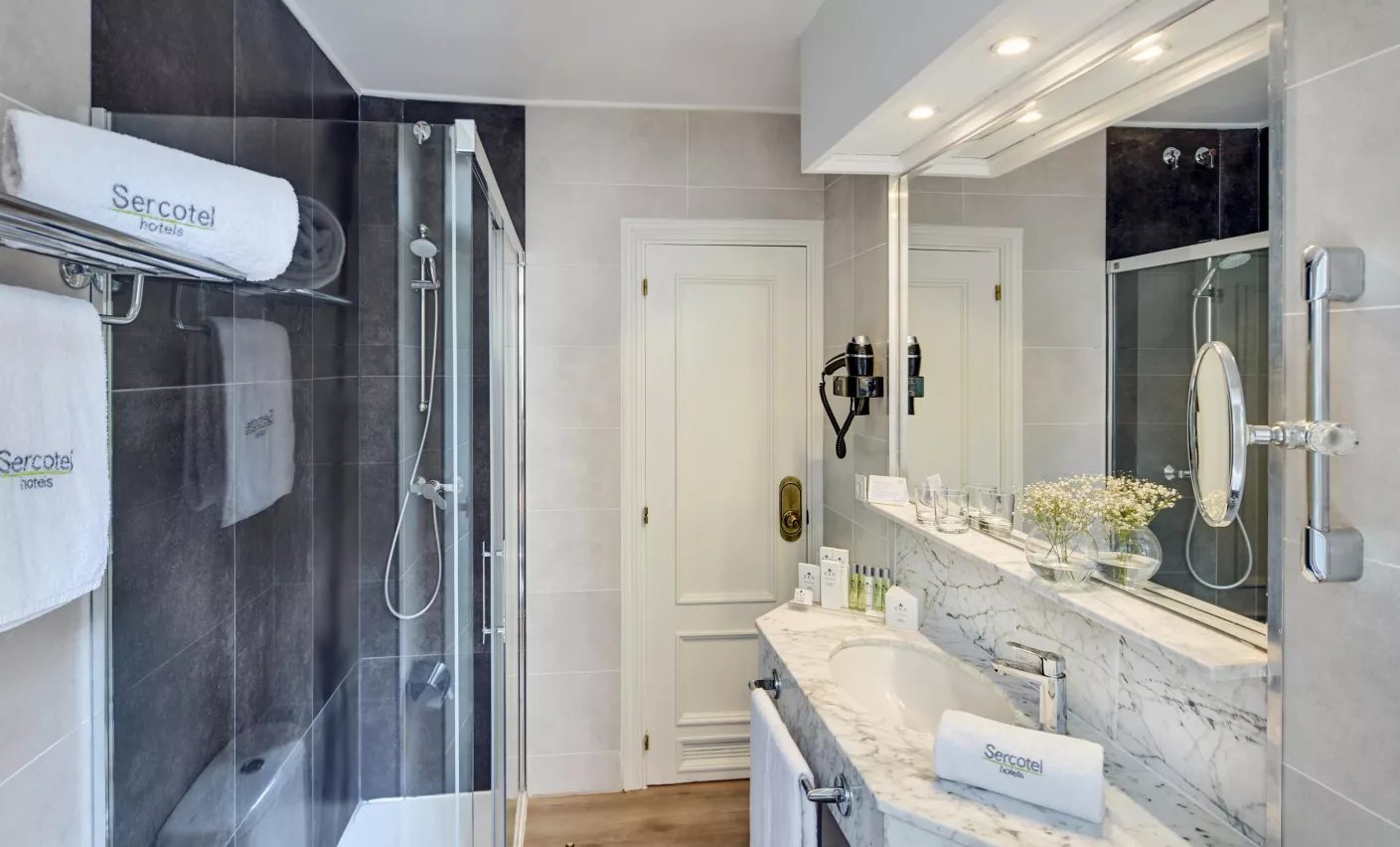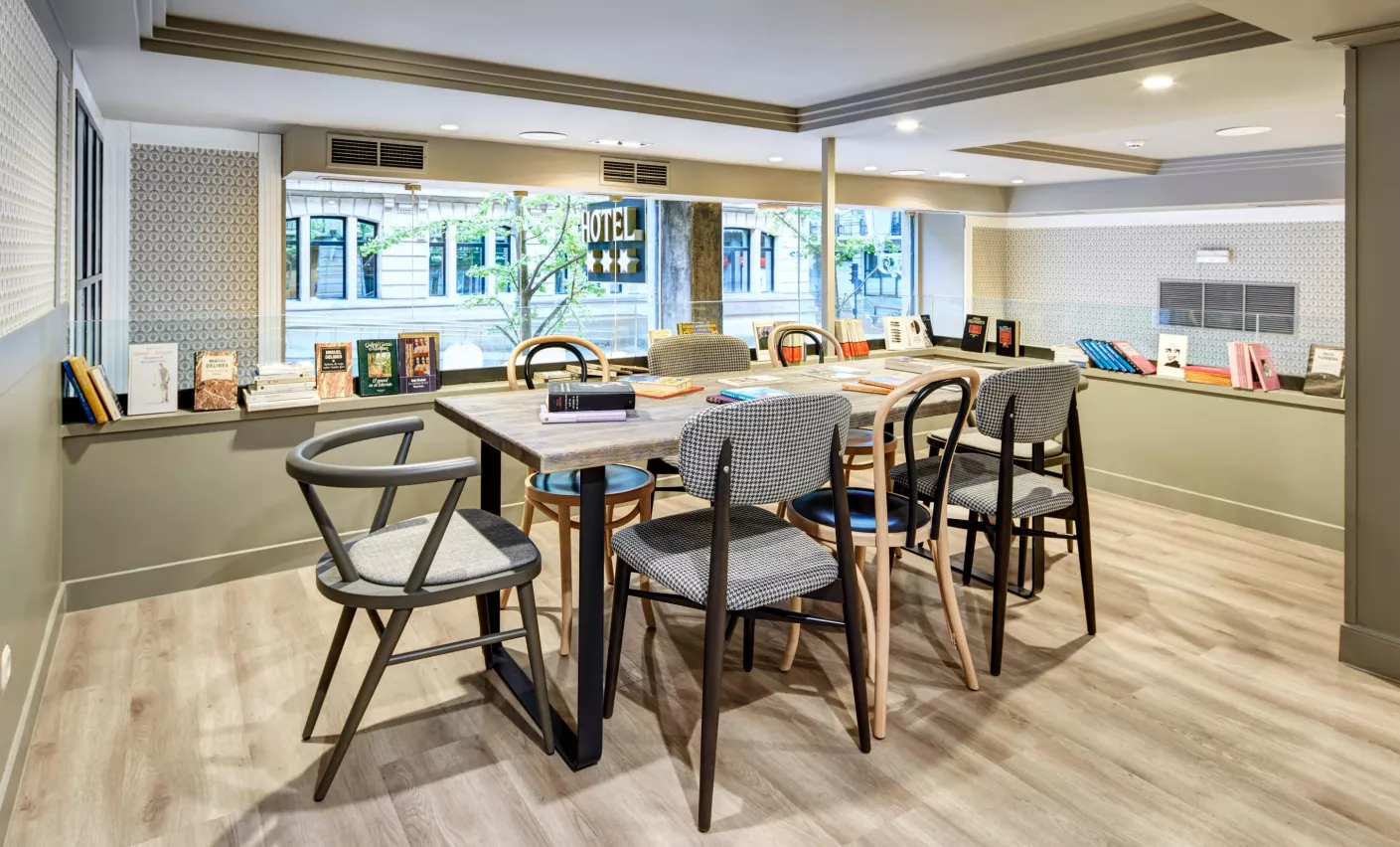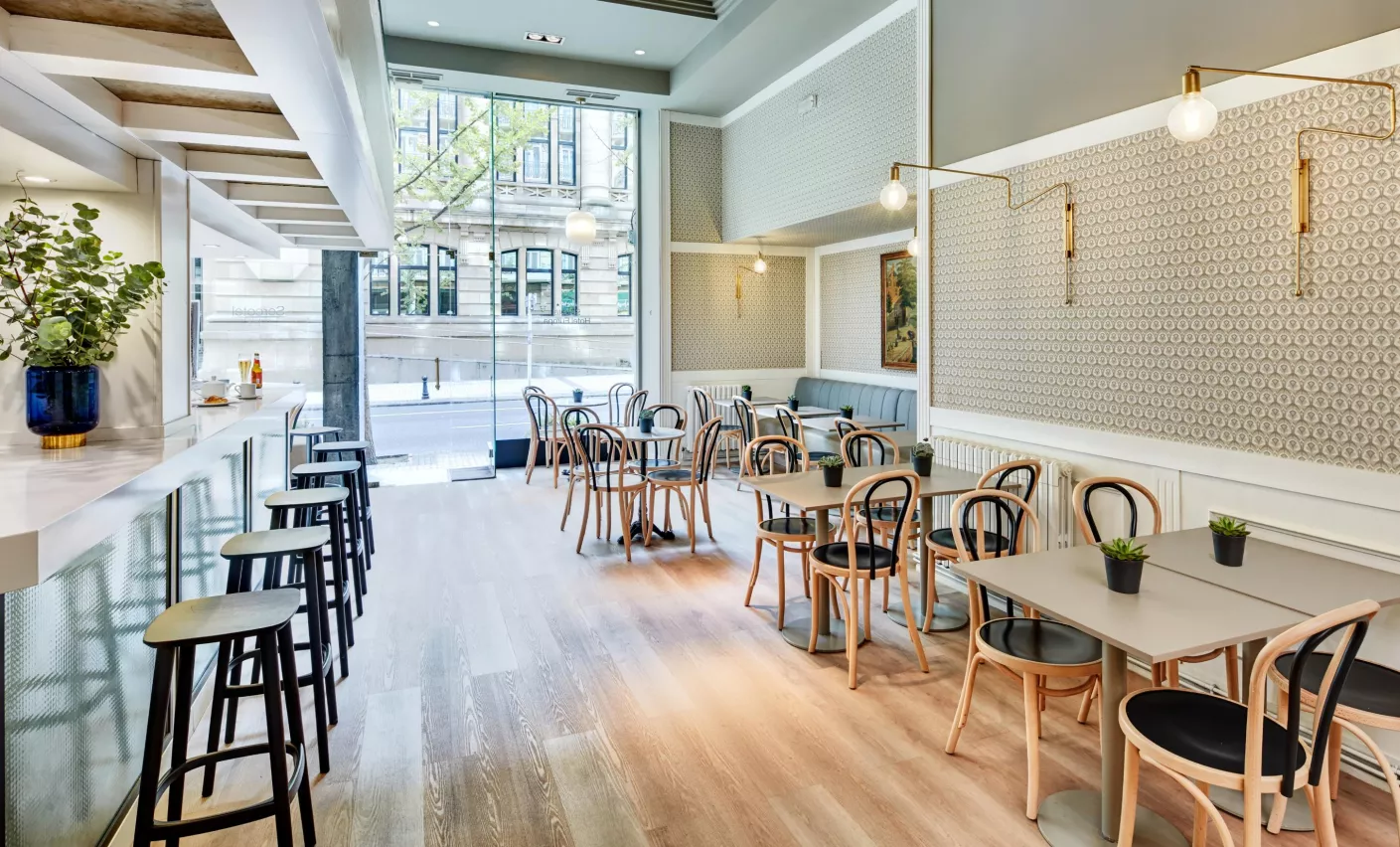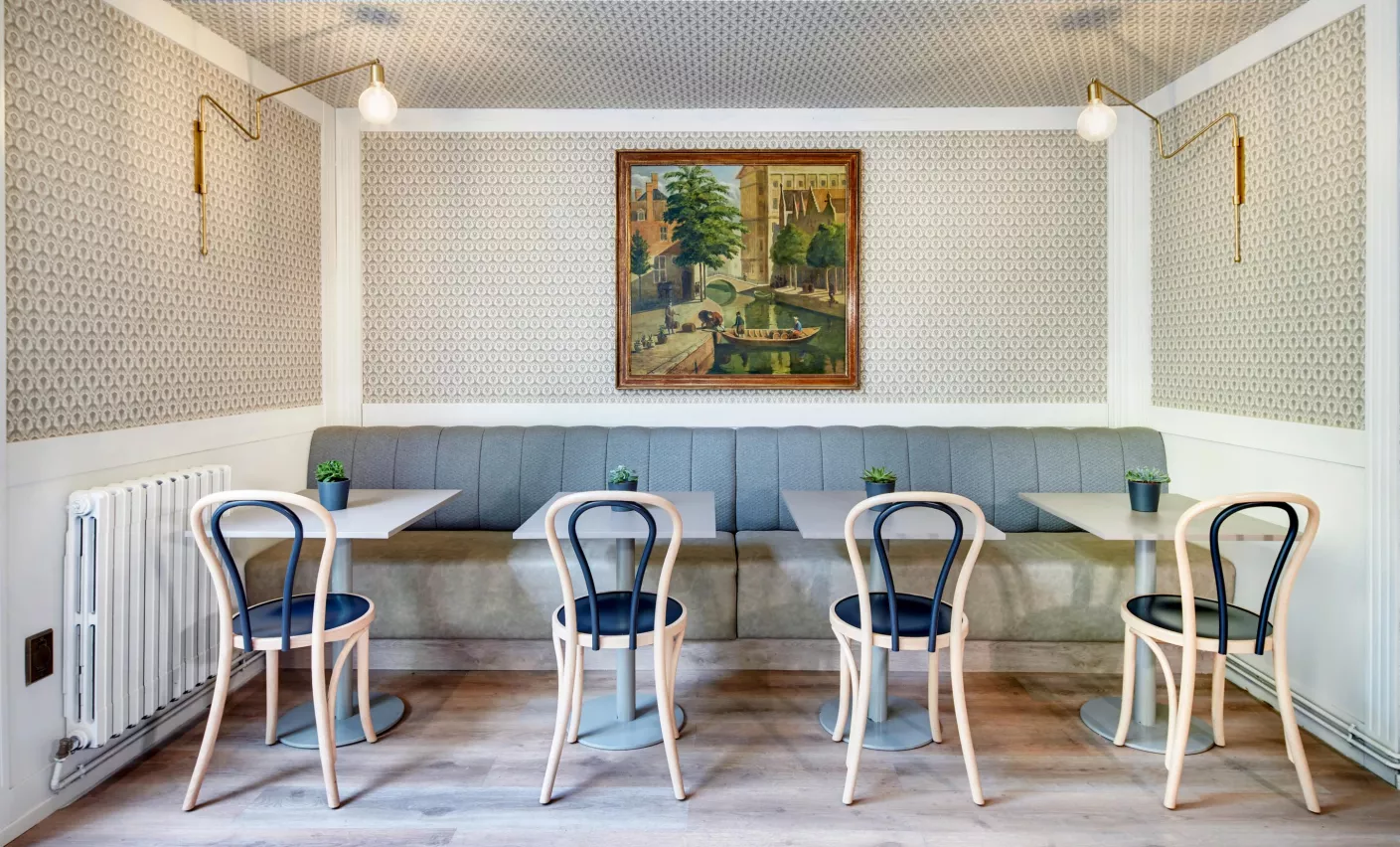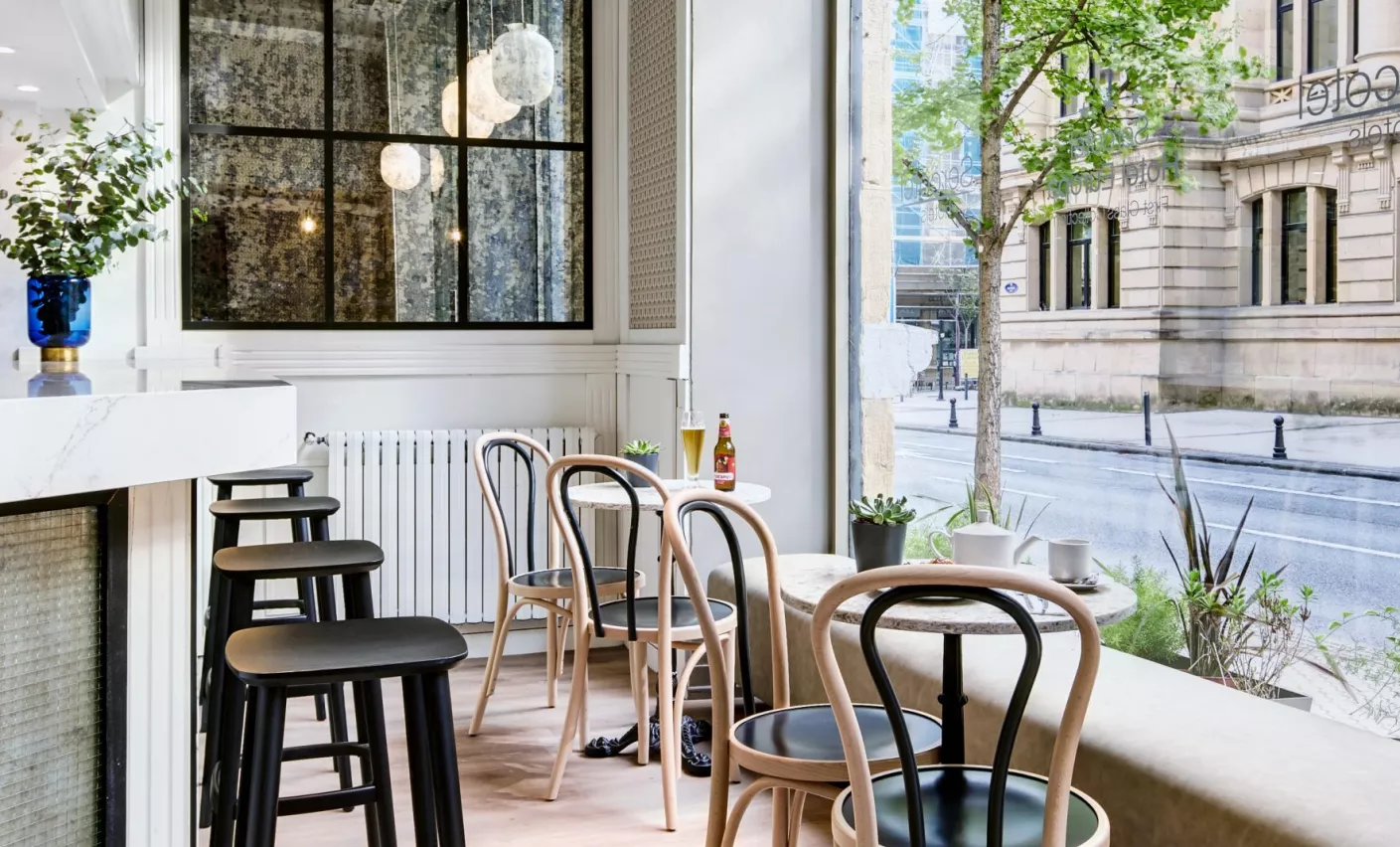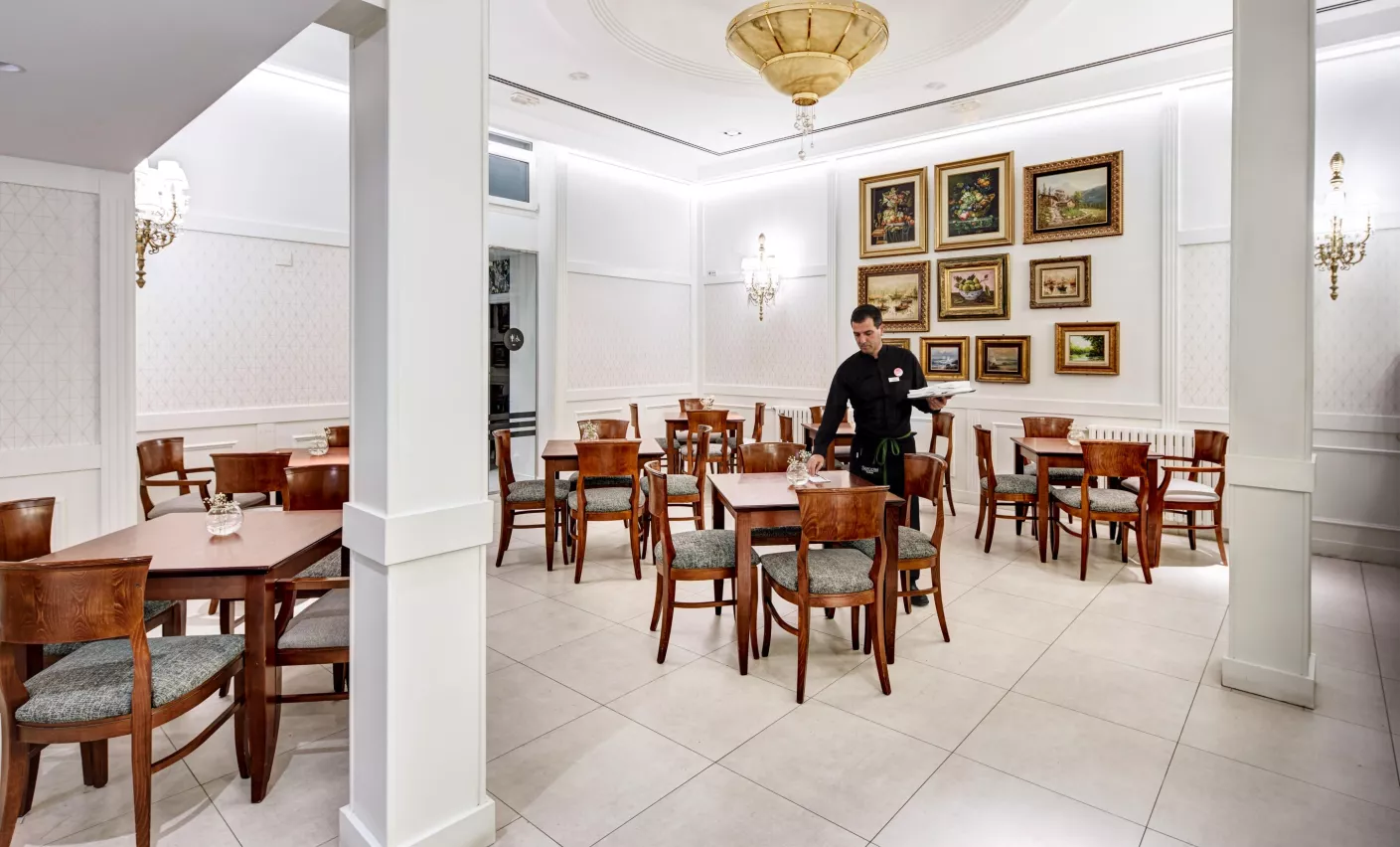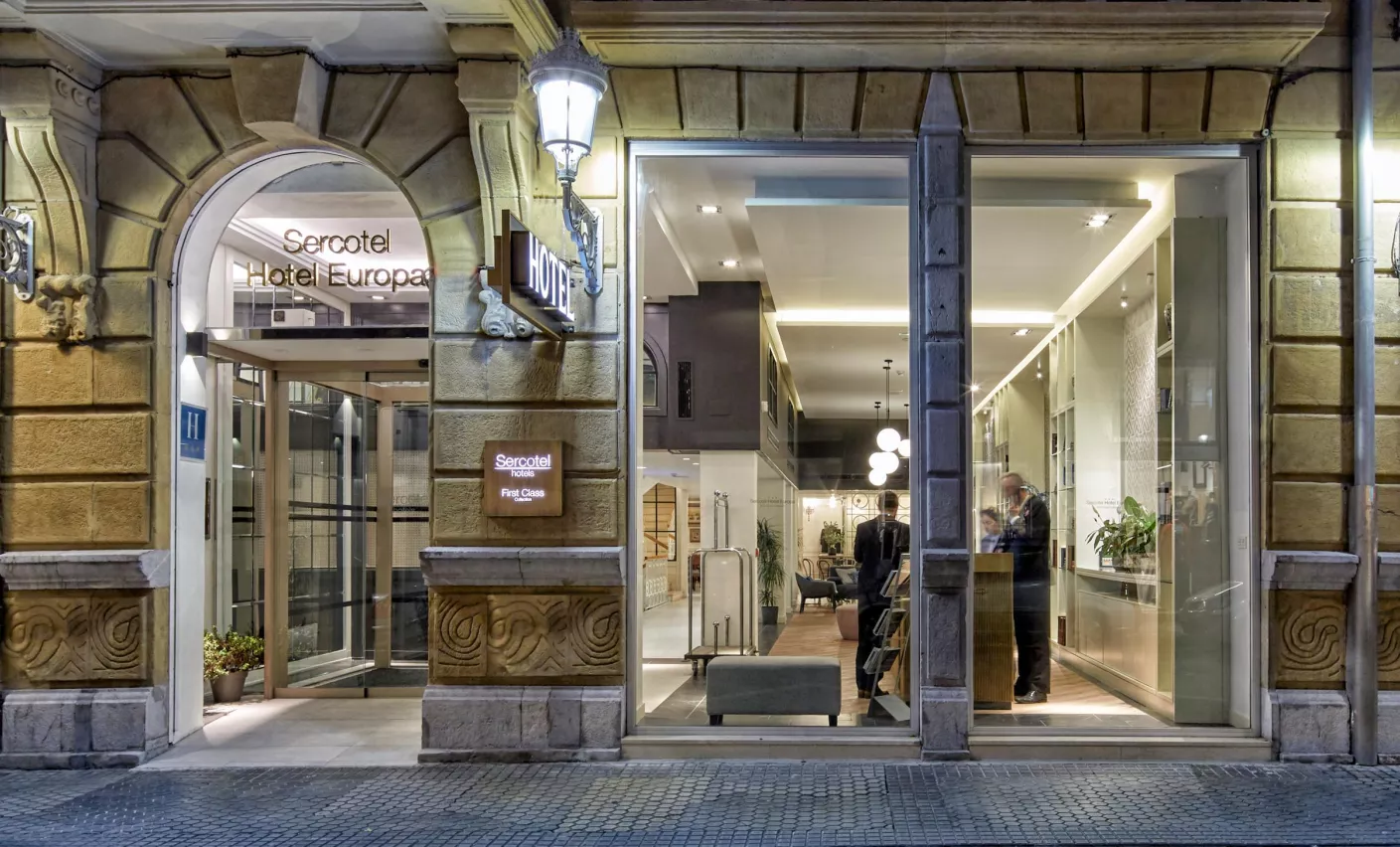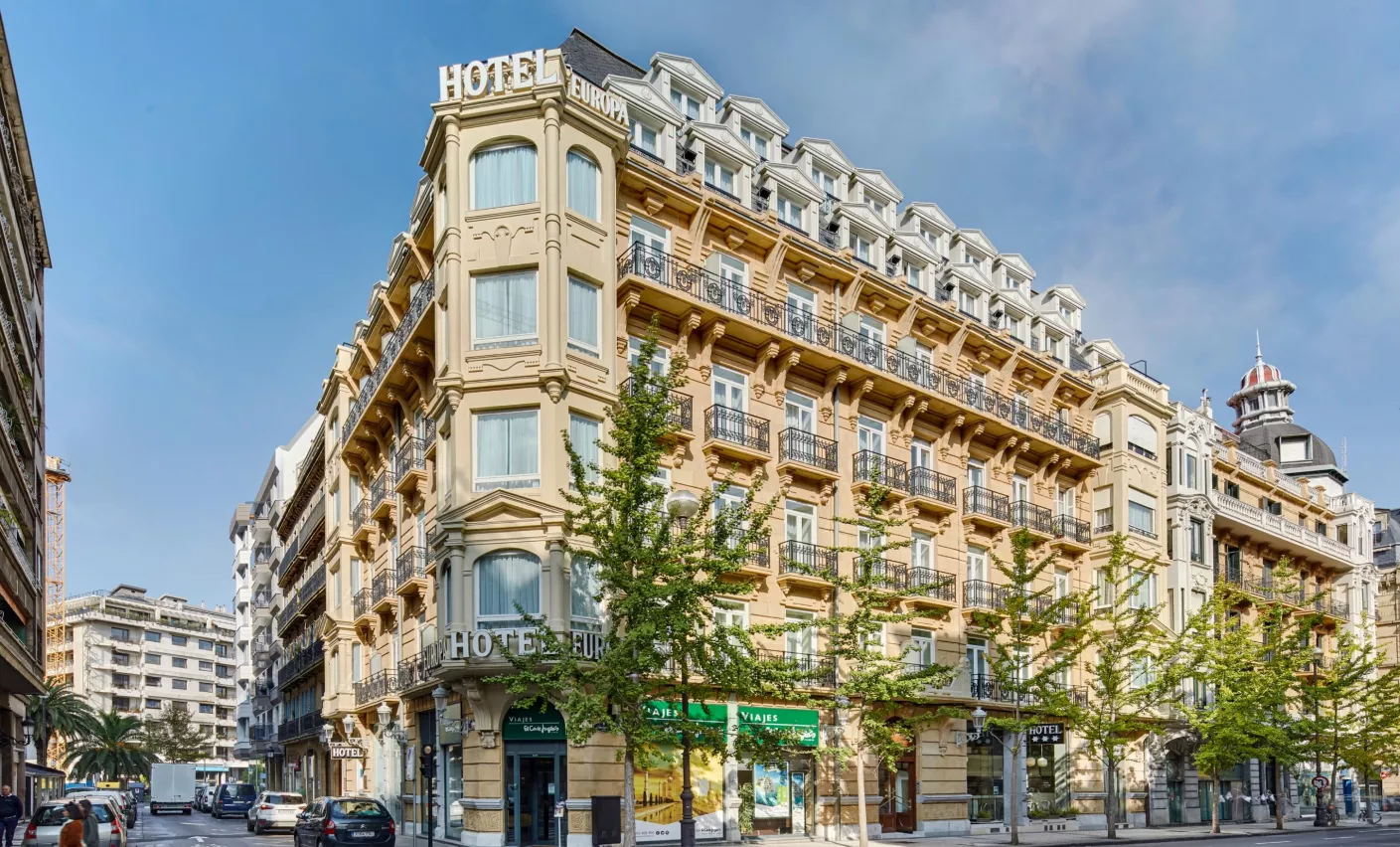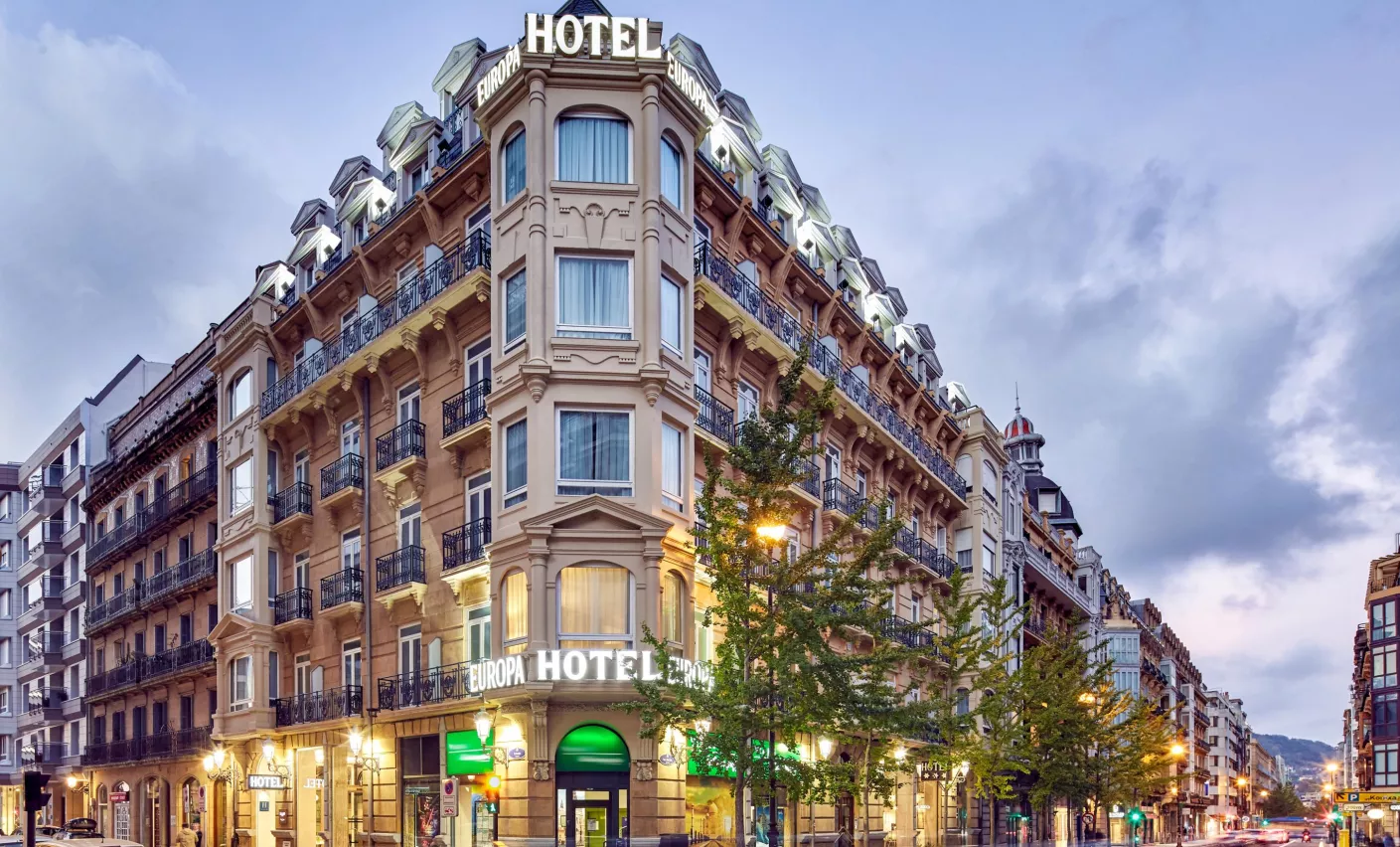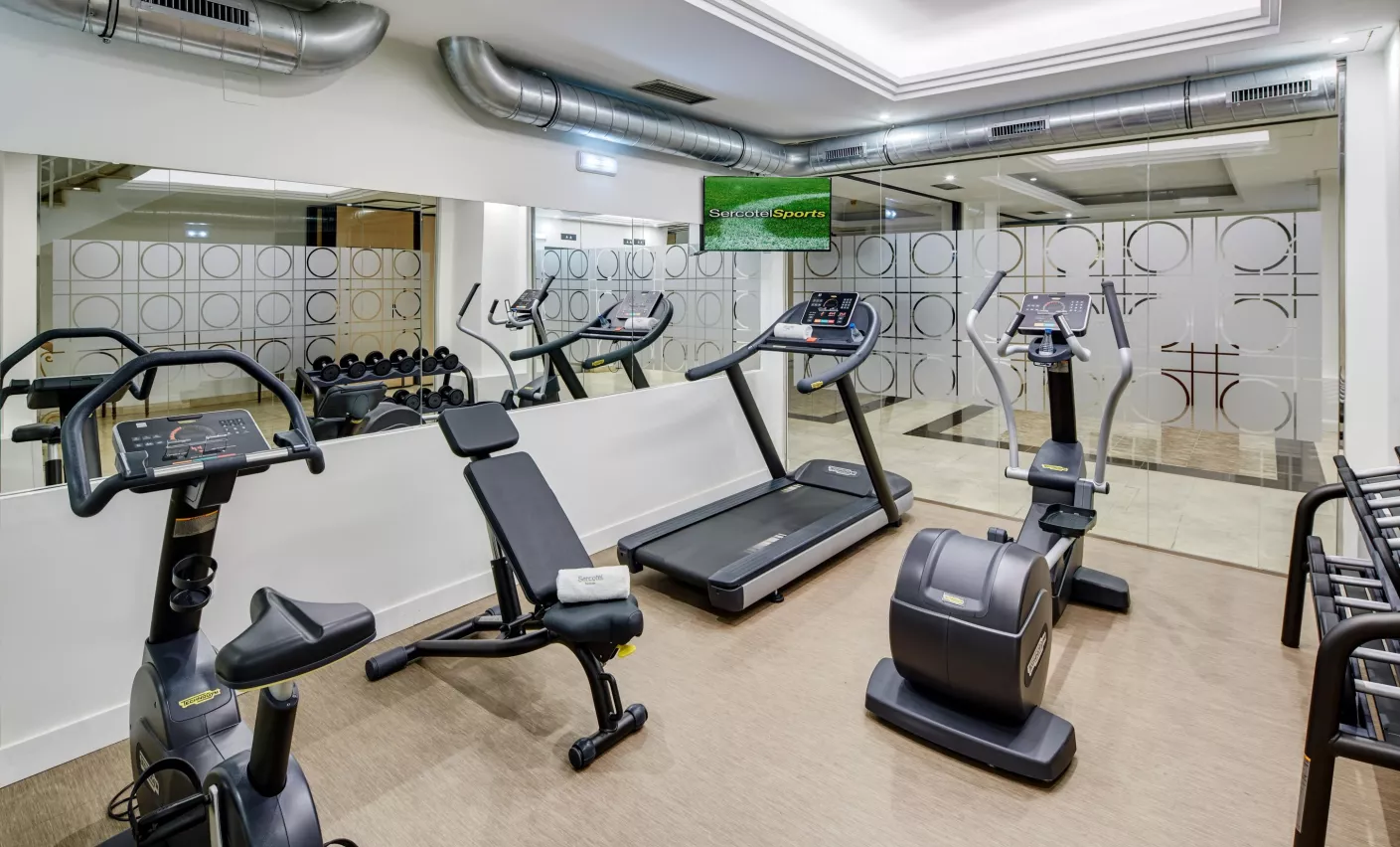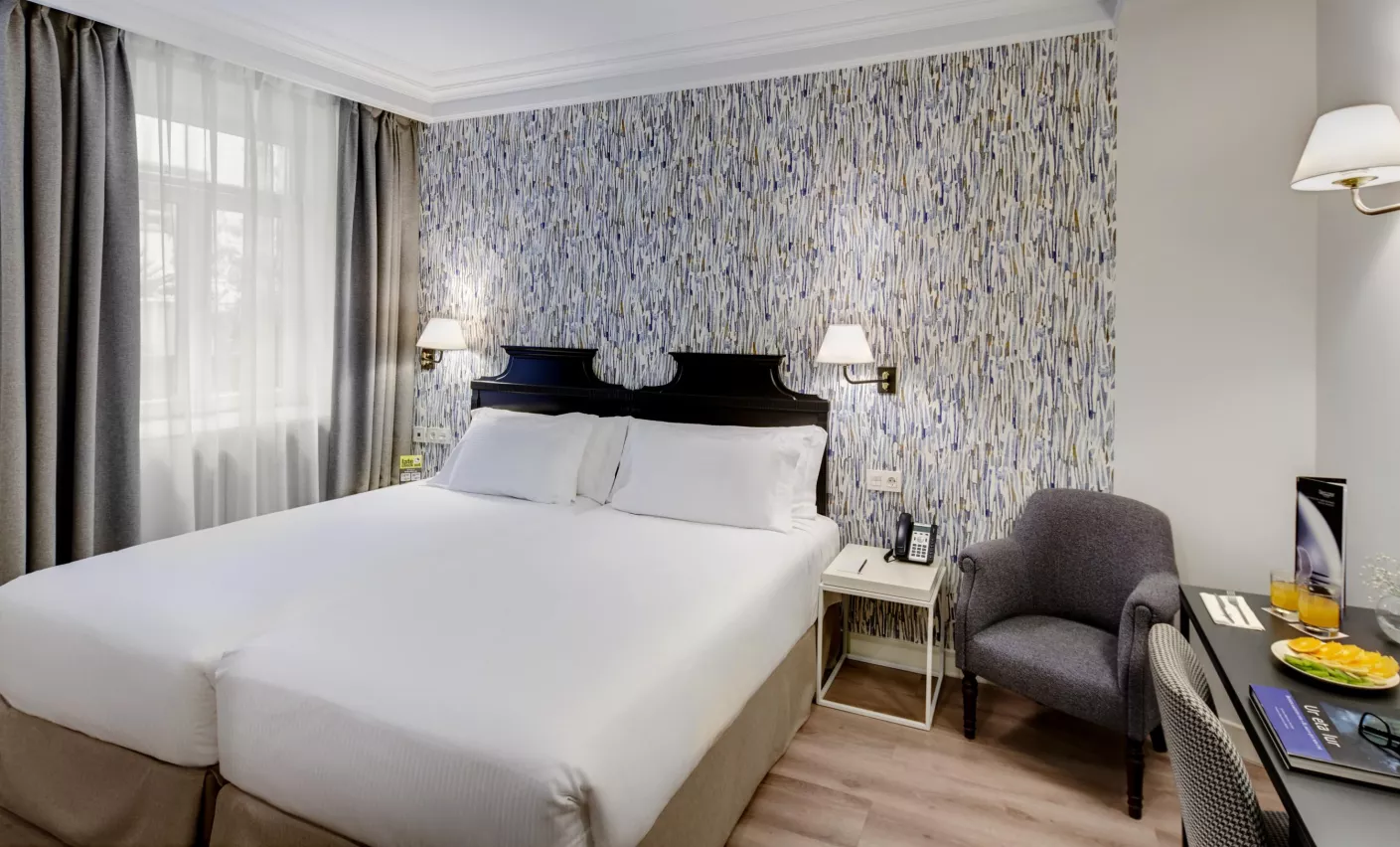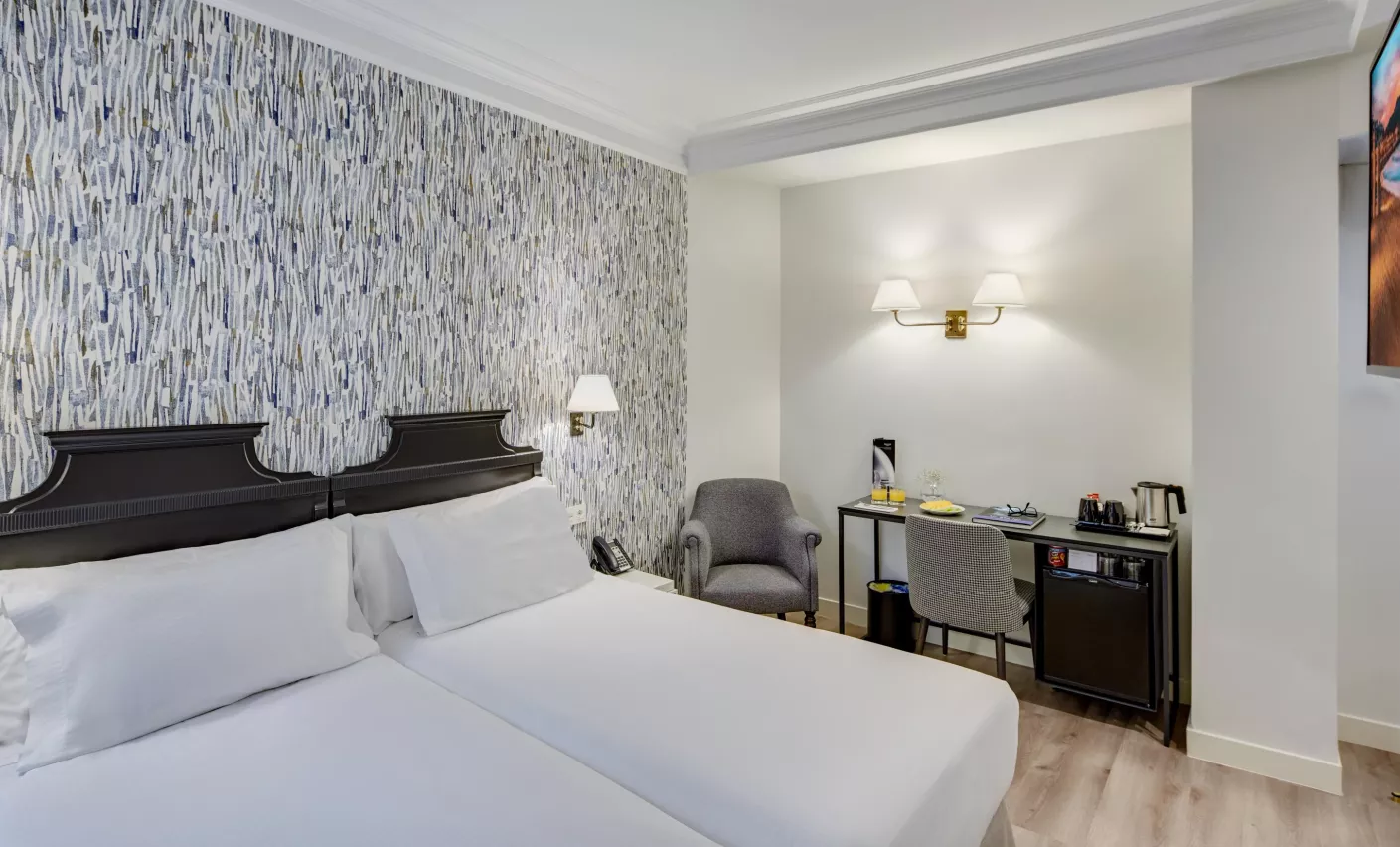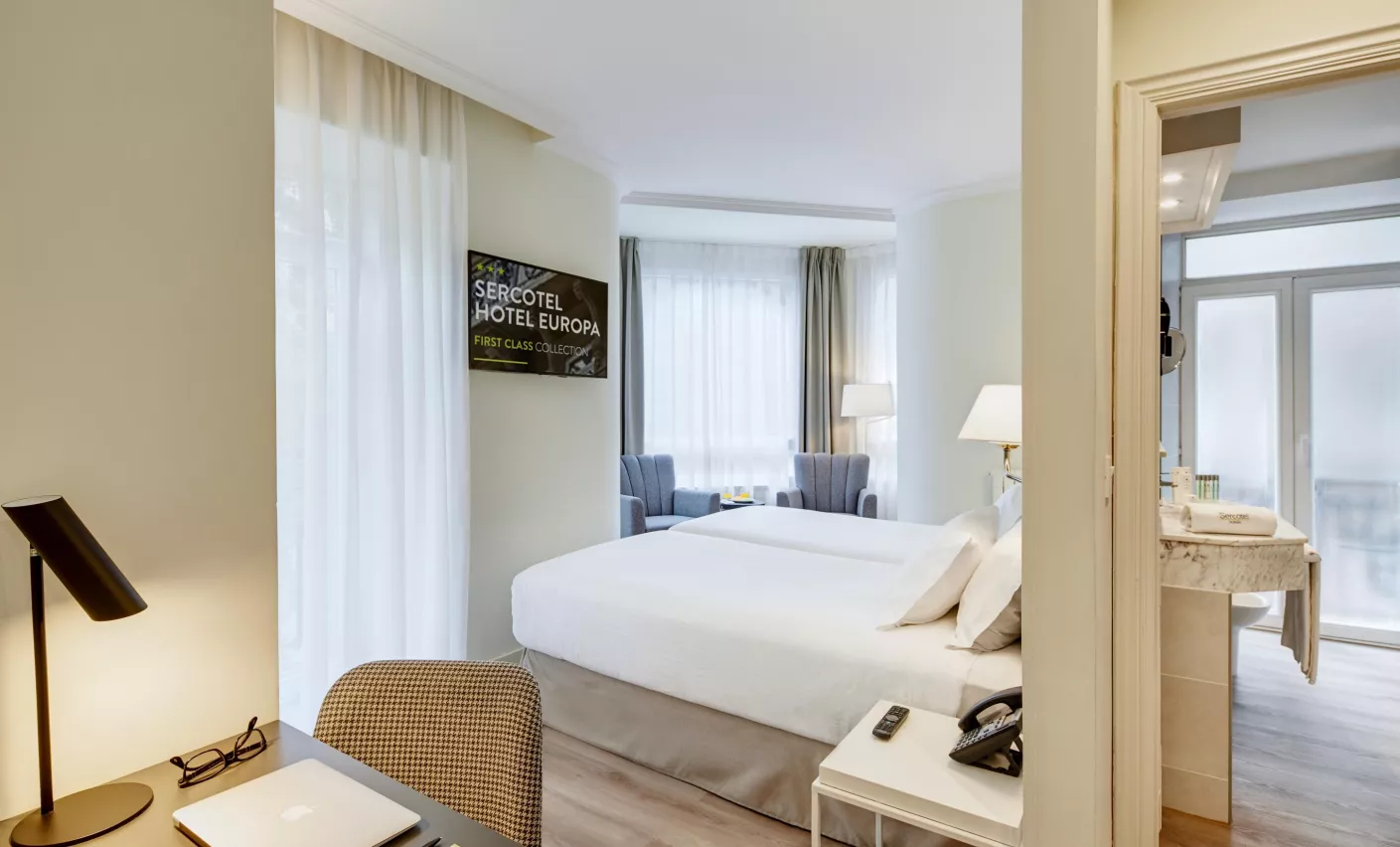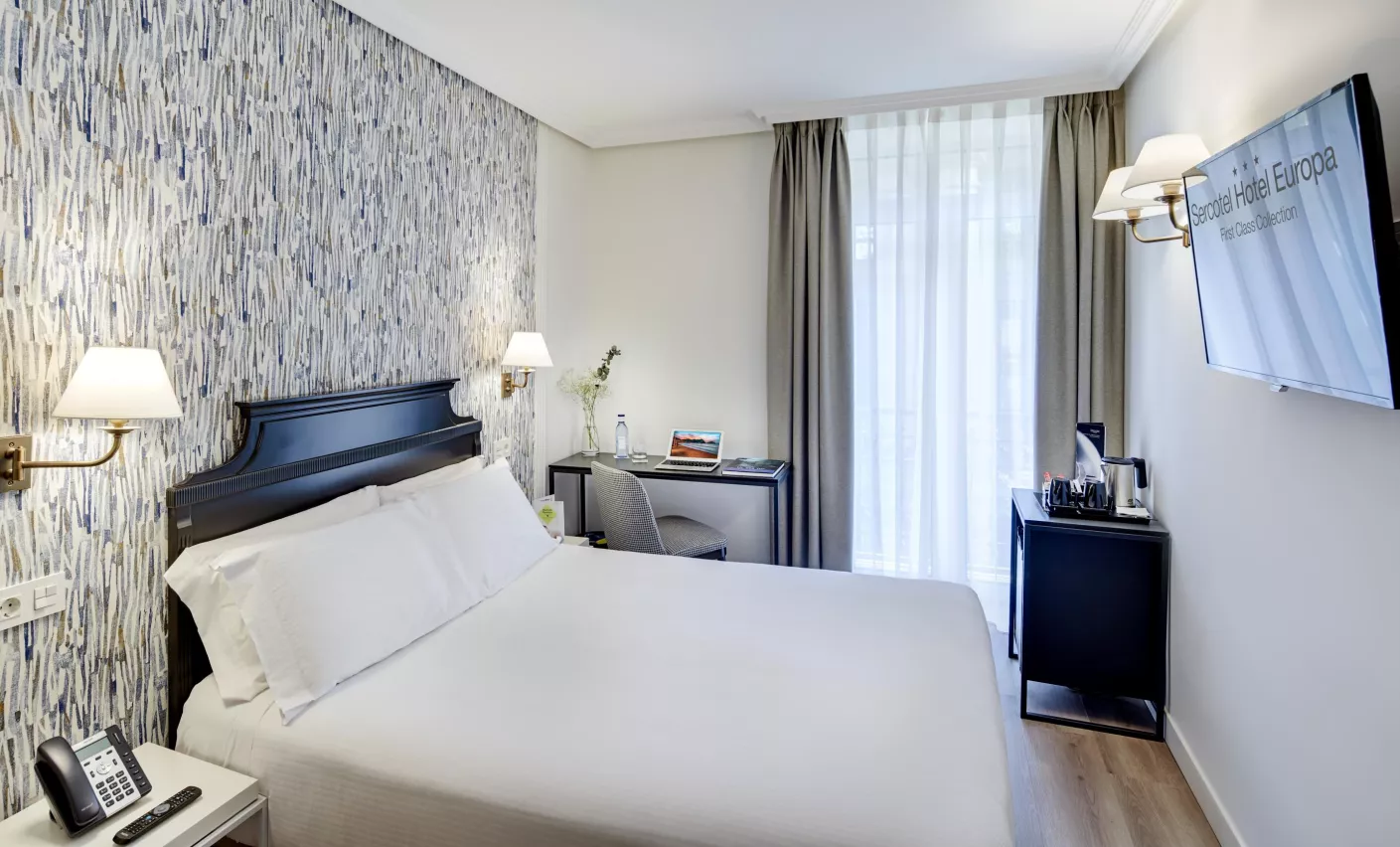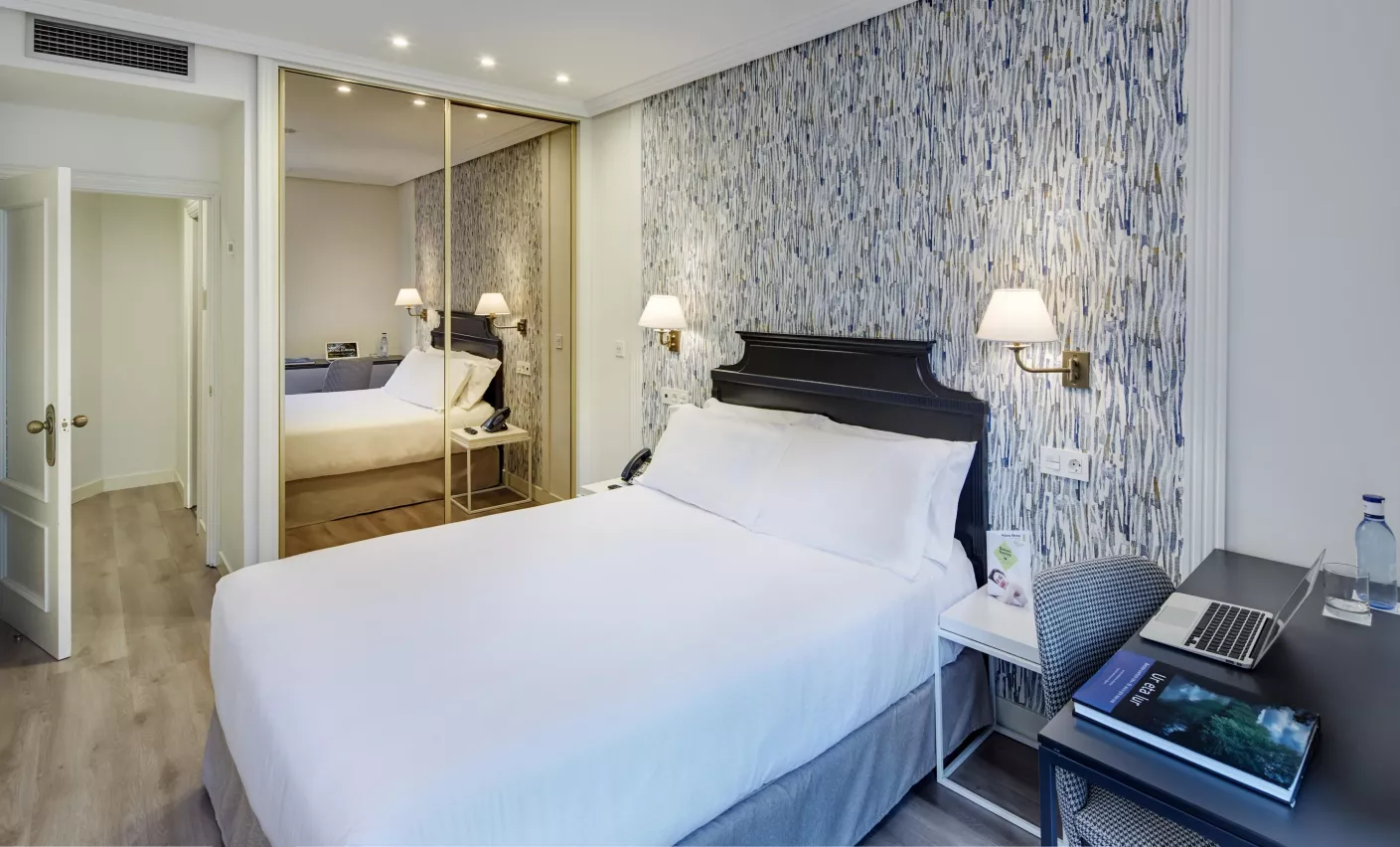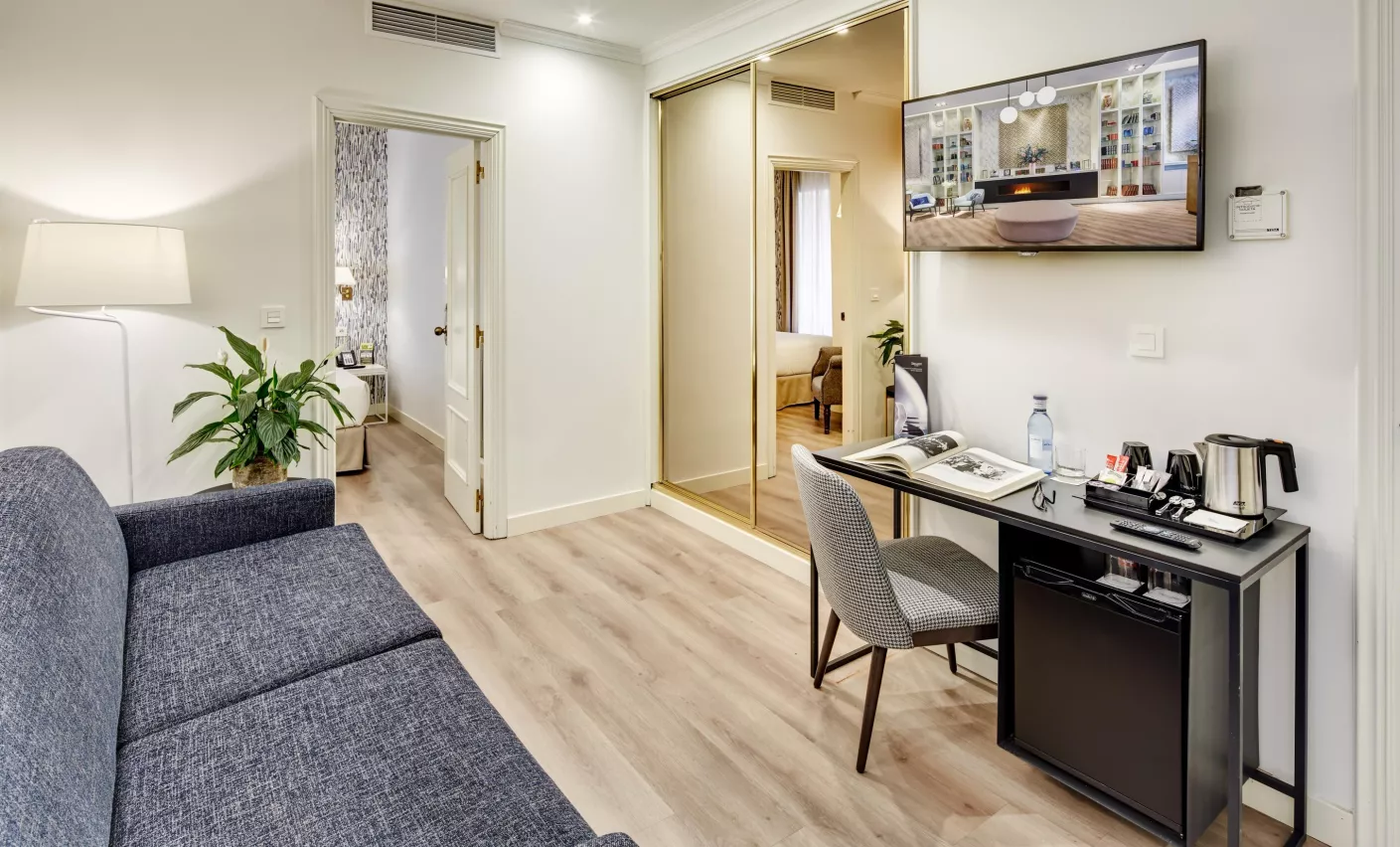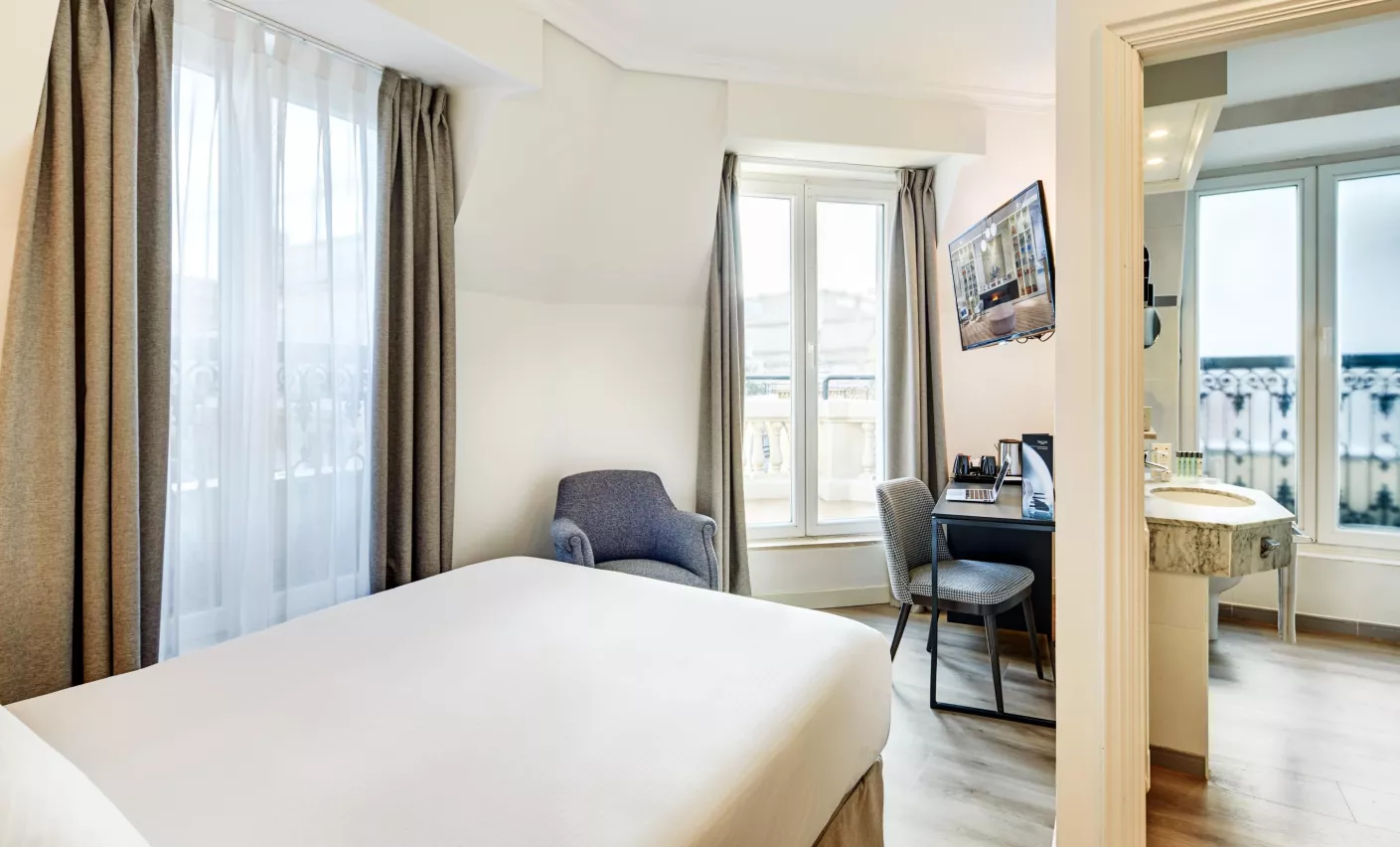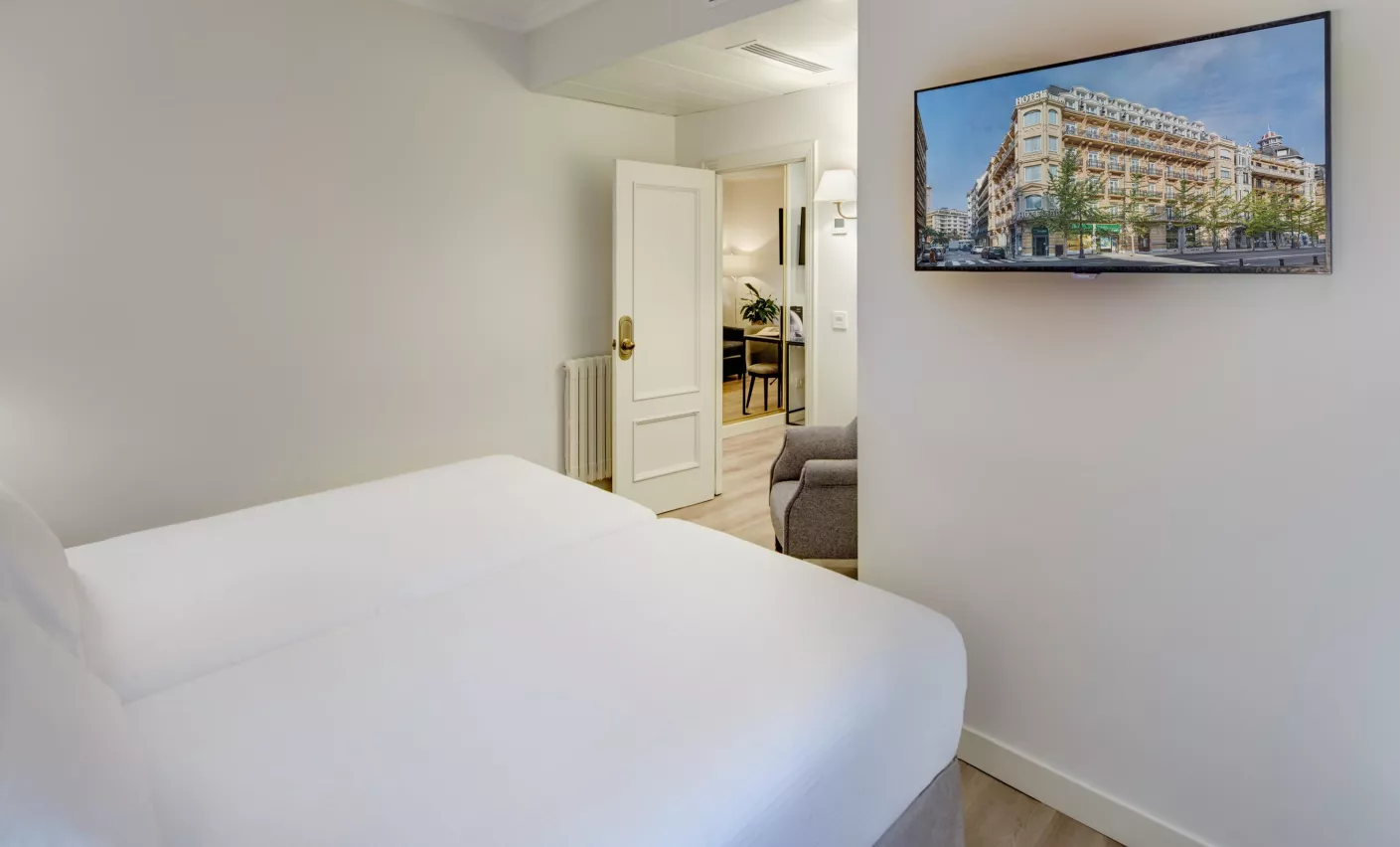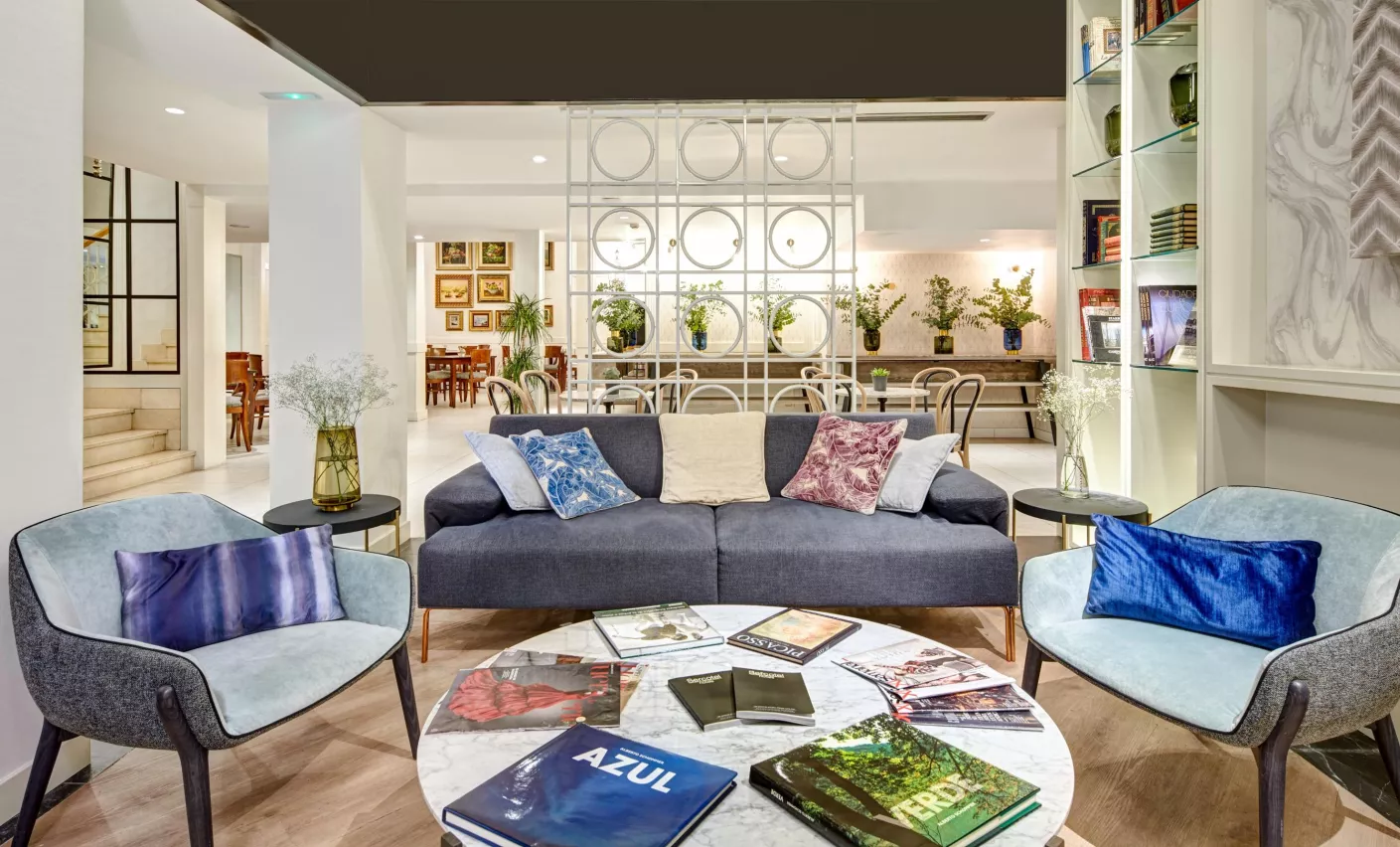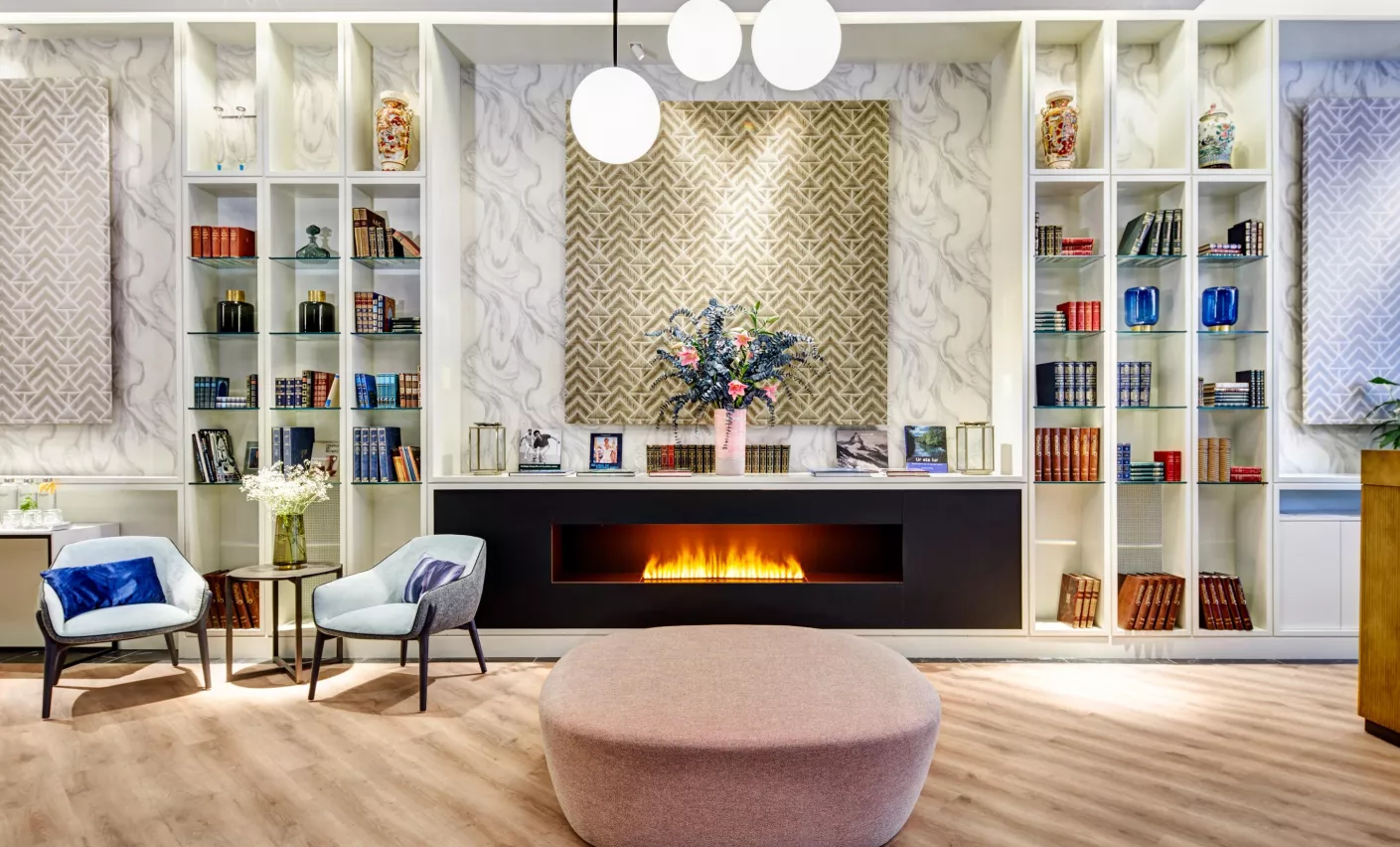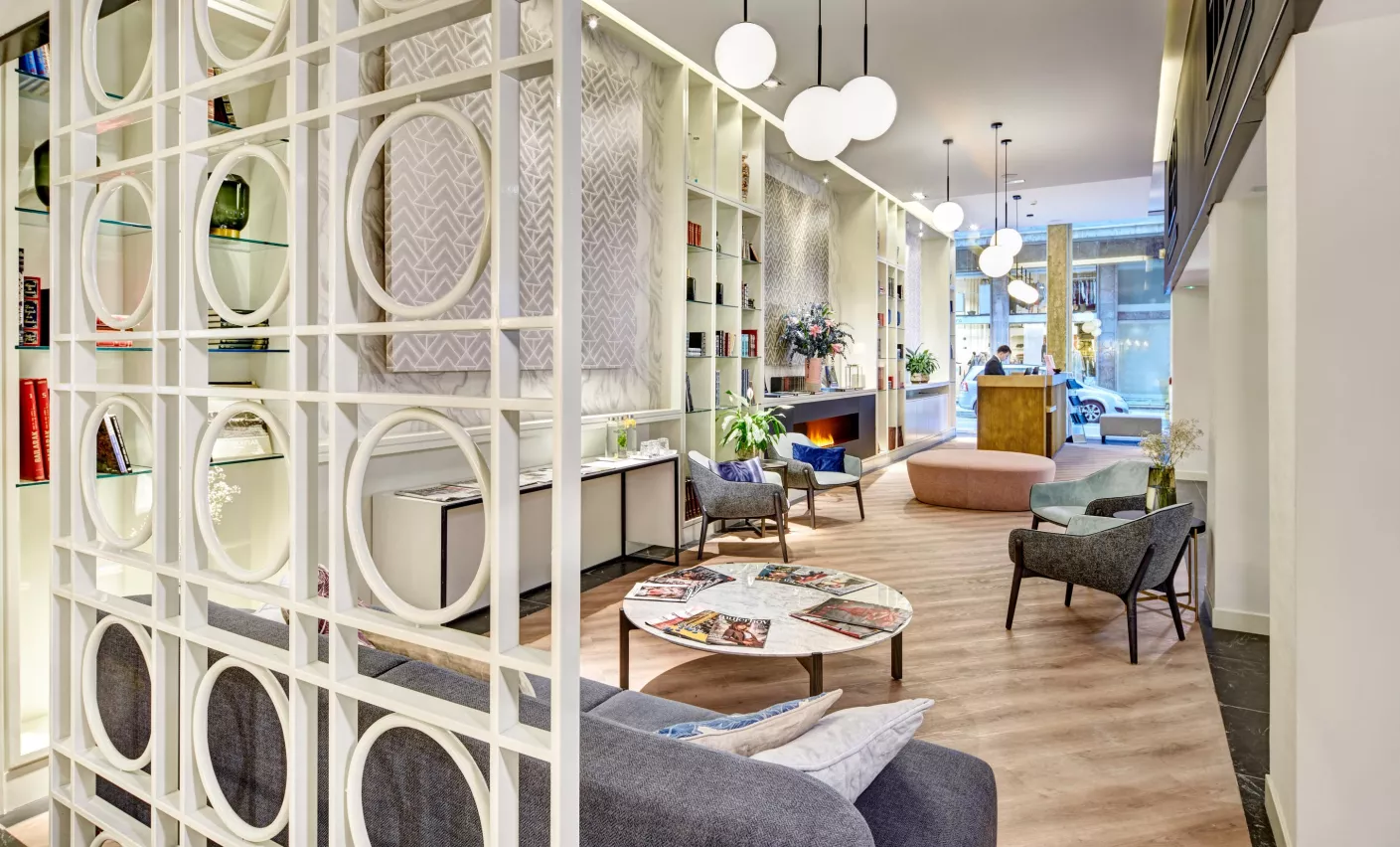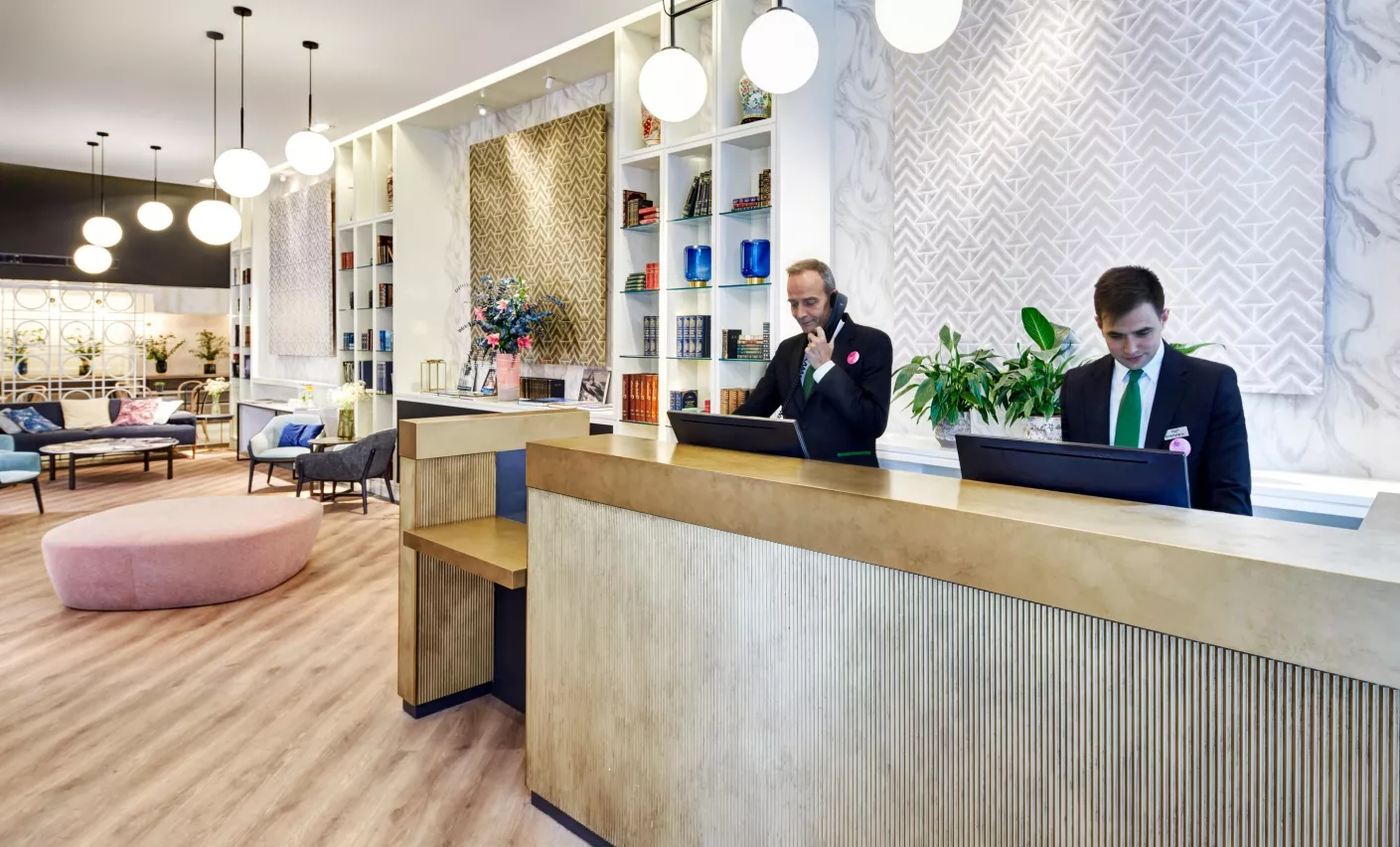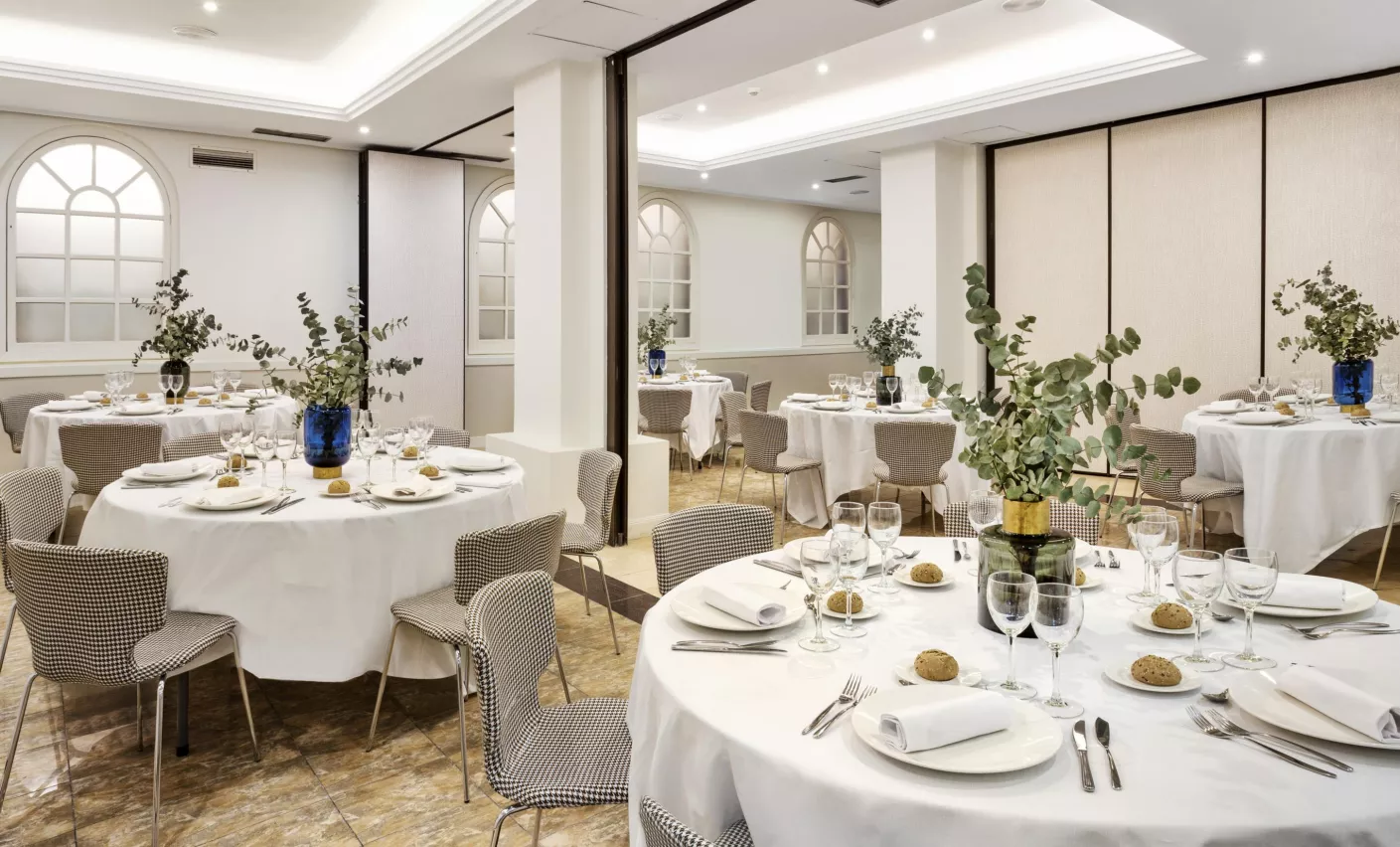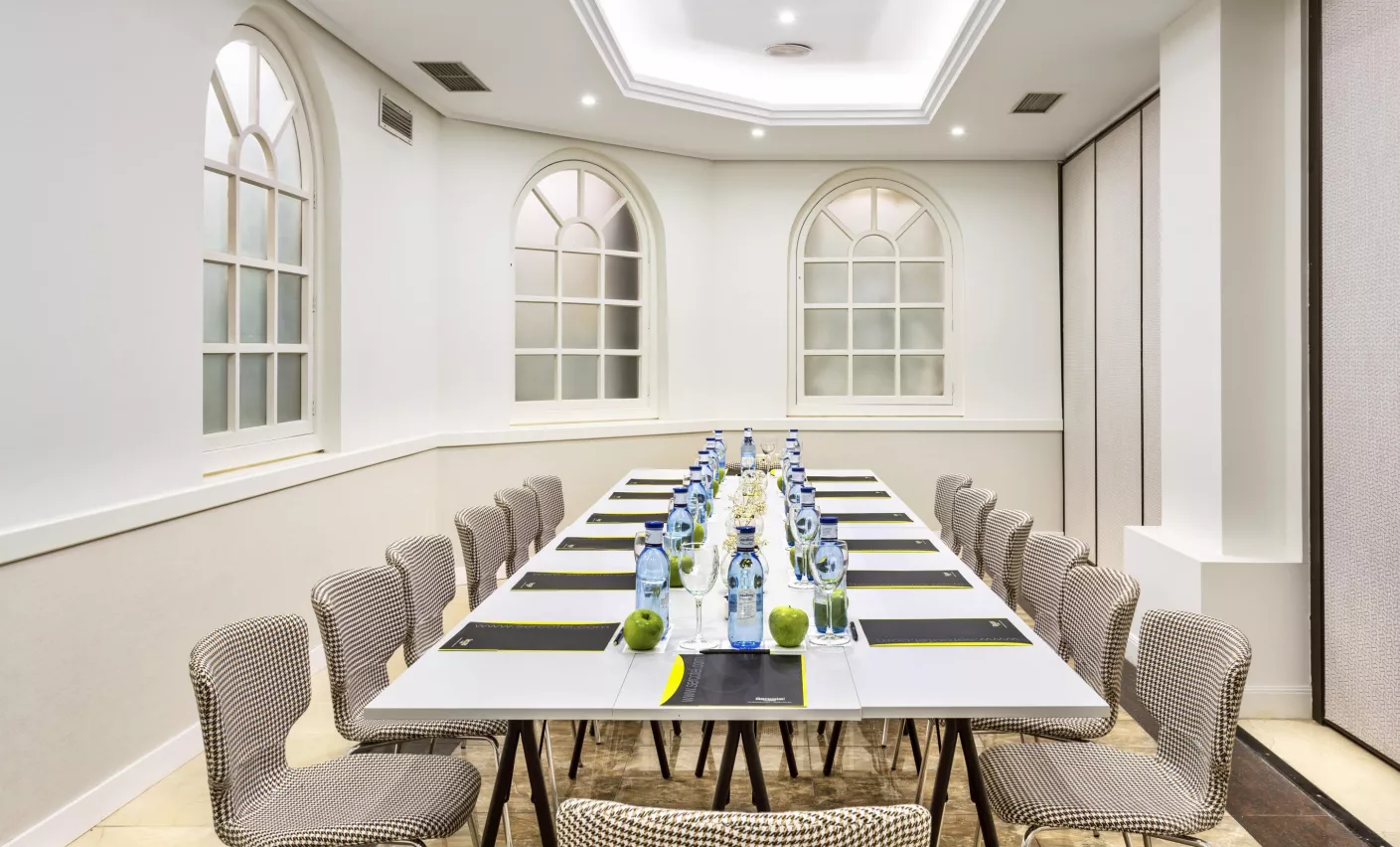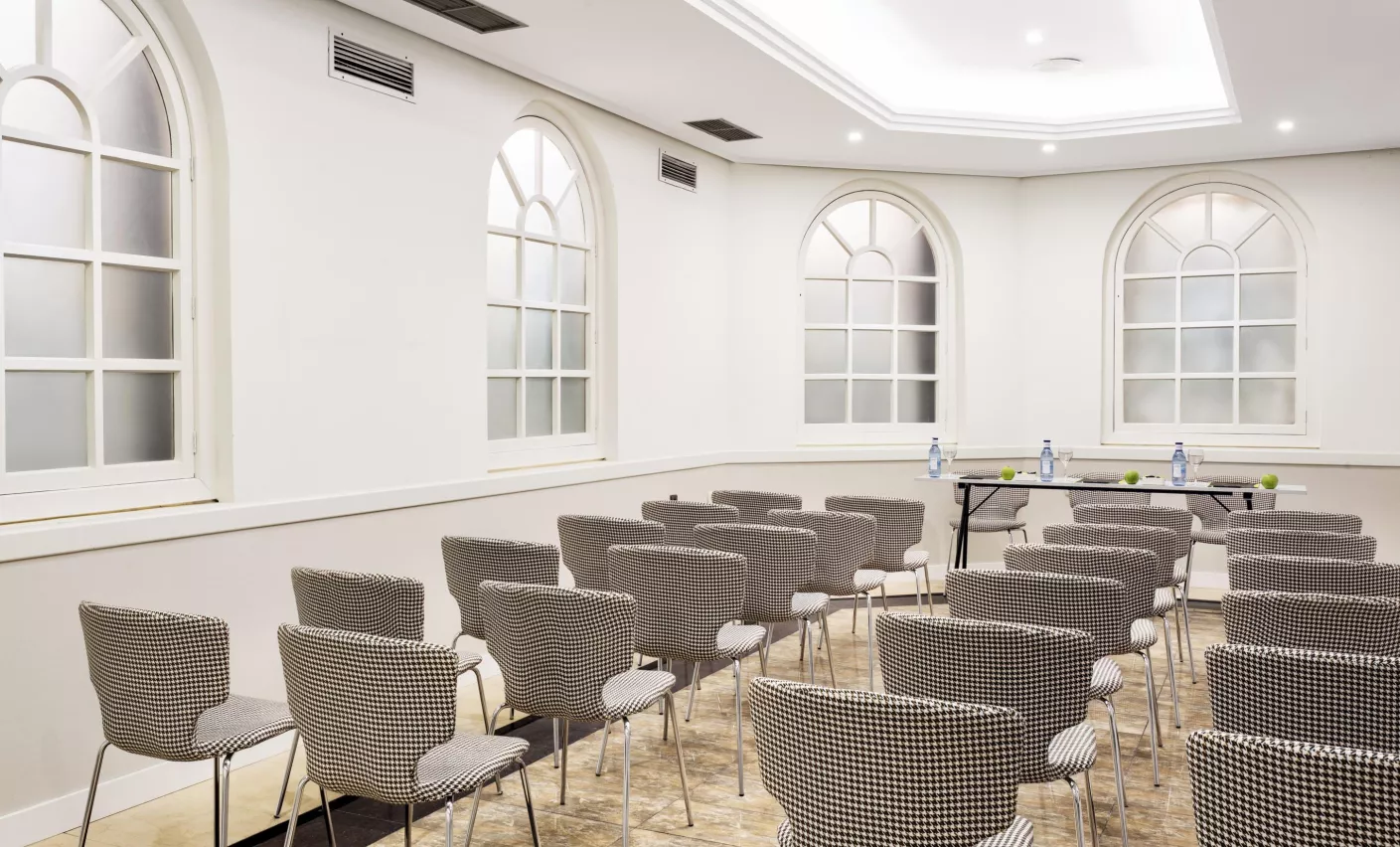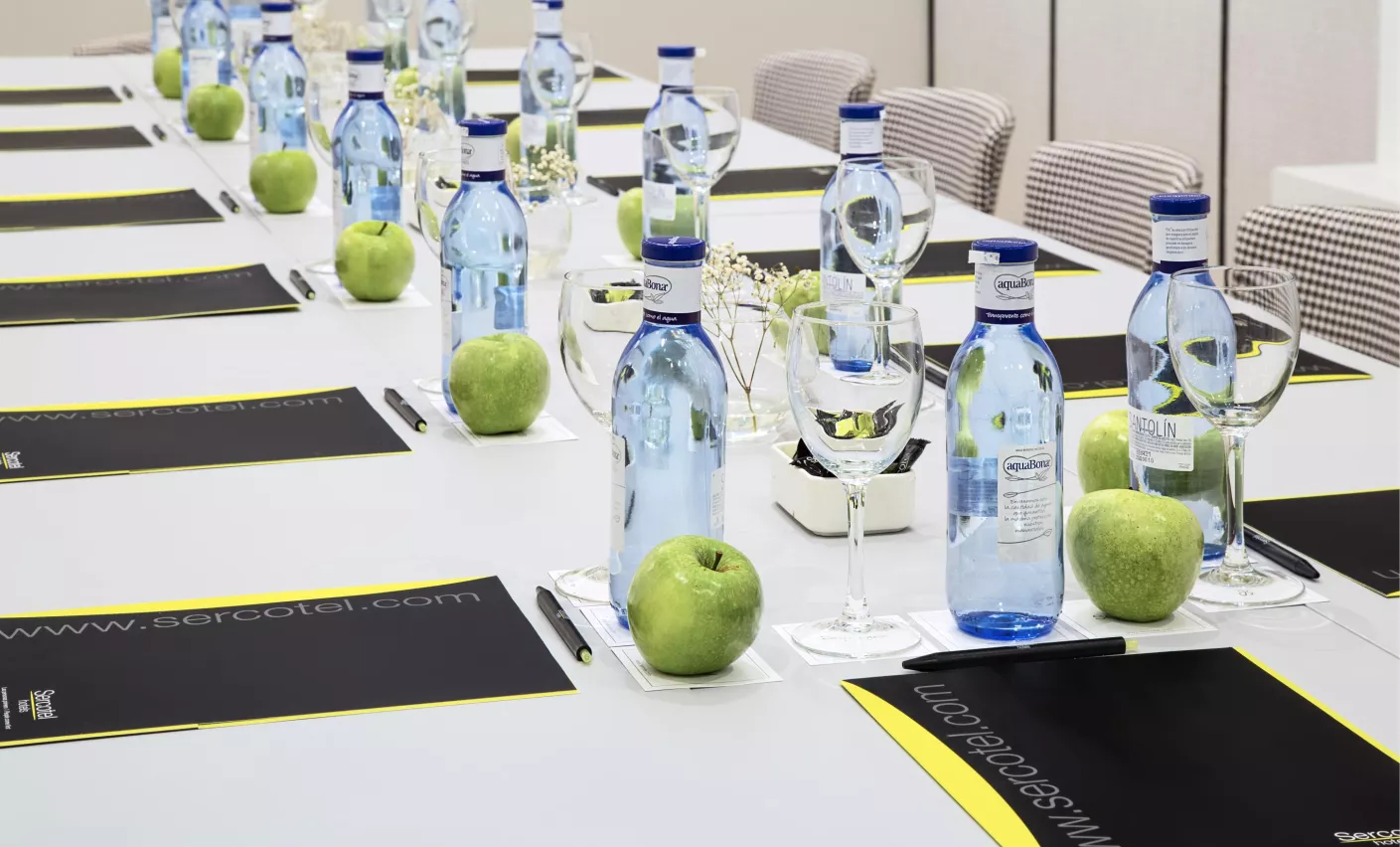 Meeting rooms
FACILITIES
Flexible spaces in the best locations.
PEOPLE
Tailor each space to the needs of your event.
SQUARE METRES
Rooms for holding your social event, convention or meeting in.