Córdoba, Spain
Sercotel Córdoba Delicias
Search your hotel or destination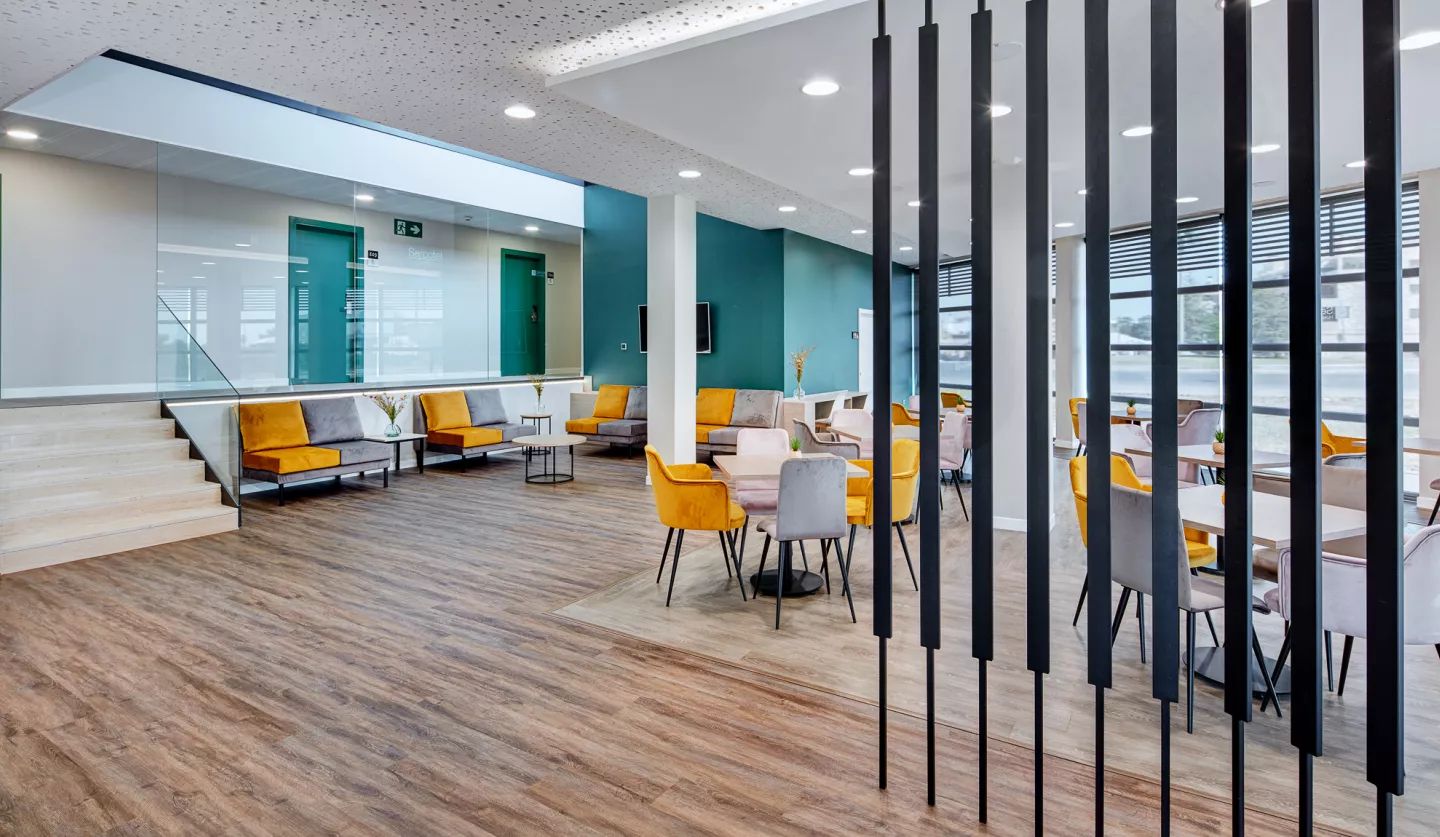 The hotel where you can turn your back on the world
At the Córdoba Delicias Hotel the mornings pass by unhurriedly as you shake off your sleep in peace between the soft sheets and watch the light coming in through the window. Linger for a while, as there's always time for five more minutes and a final snooze.  
At our four-star hotel the days begin with the peace of mind that comes from knowing that a hearty and tasty breakfast freshly cooked in our cafeteria awaits you and that stress has no place here.  
We're so conveniently located that, whether you're on business or on holiday, you'll barely need to spend any time travelling. This is what it means to be close to some of Córdoba's main access and ring roads and about 10 minutes by car from the city centre.  
Actually, it's best to leave your vehicle at our parking facilities and forget about it. All you need is a pleasant stroll to reach the main tourist attractions in Córdoba.  
You don't know where to start your visit? Go to reception, as there's always, and when we say always we mean 24 hours a day, someone there ready to answer your questions.  
We'll all be able to suggest what the best time to visit the Mezquita is and tell you about the must-visits in Córdoba, the most romantic restaurant in the city and the parks where the kids can enjoy themselves on the swings.  
From here onwards the day is all yours. The type of trip you're looking for will depend on how you organise it.  
So much so that if all you want to do is switch off and relax, you can do so without leaving the Sercotel Córdoba Delicias. Don't feel guilty about it and just put your smartphone in flight mode. When you want to find out what's going on in the world again, just connect to the free Wi-Fi that's available throughout the hotel.  
Until that happens, you can just visit our fitness centre. A bit of running on the treadmill, some elliptical or why not an exercise bike? Afterwards the sun will await you in our rooftop solarium. It feels good, really good, to feel your skin getting warmer and the water droplets drying up after a nice dip in the pool.  
Because we also have a swimming pool. How did you think you were going to combat the raging heat of the southern summers? What a pleasure it will be to bathe in it as you enjoy the view from up above the city. We'd better not tell you about the sunsets so that they surprise you when you get here. If possible, with a cocktail from our bar in your hand. 
At the end of the day, when you decide it's time to go back to your room, one that's comfortable and spacious like few others, the soft sheets you woke up between in the morning will be waiting for you in a freshly made bed, the kind you never want to get out of.
Find your room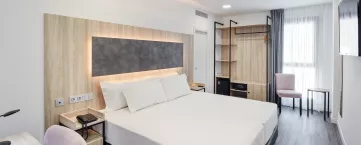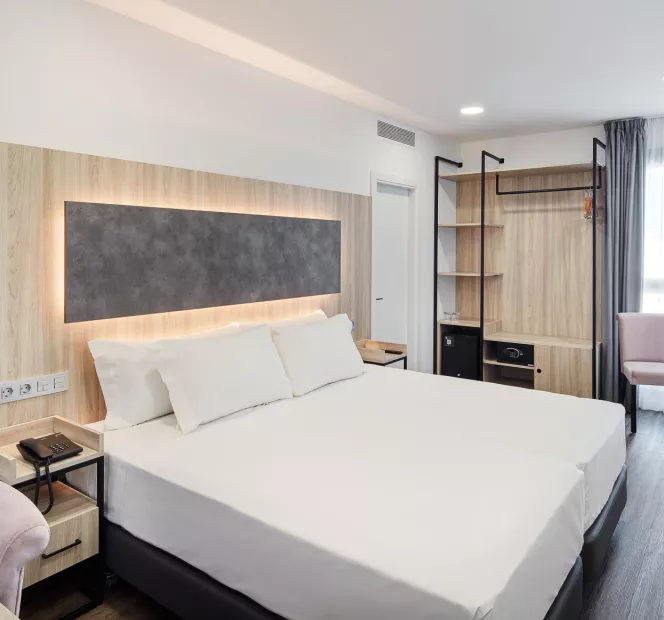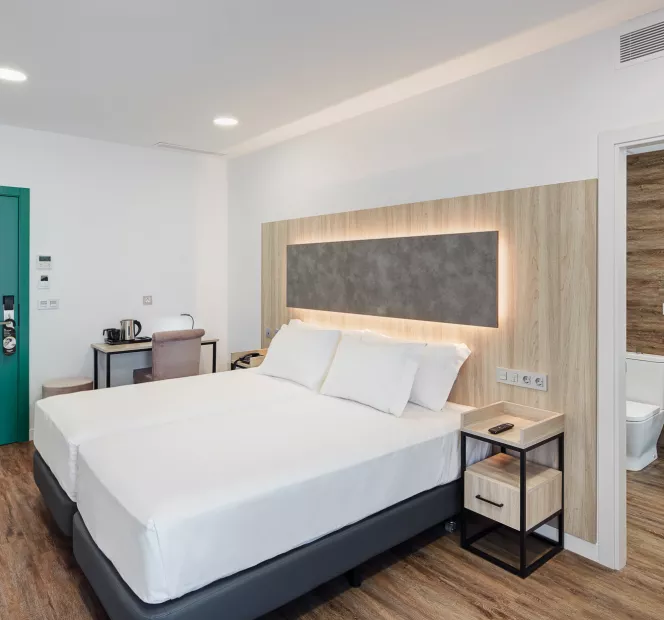 Classic
Warm and cosy décor, natural light coming in through the windows and enough space to enable you to move around the room in comfort. This is what our Classic rooms are like.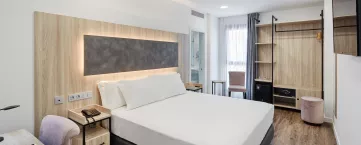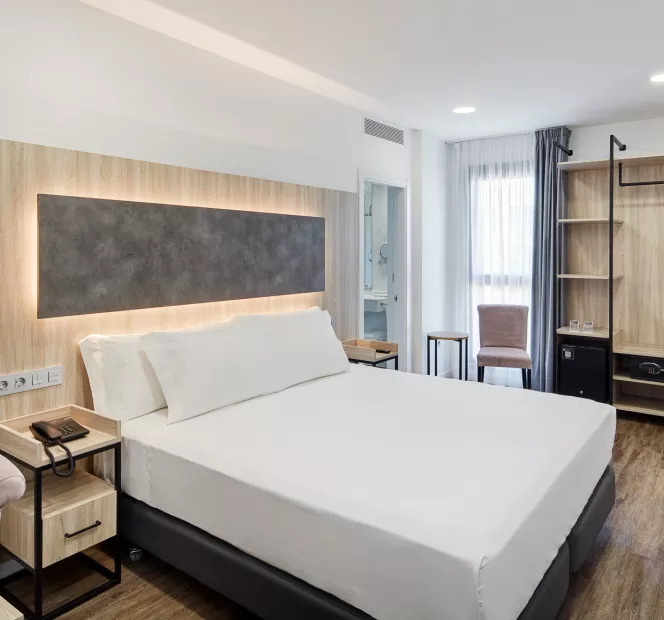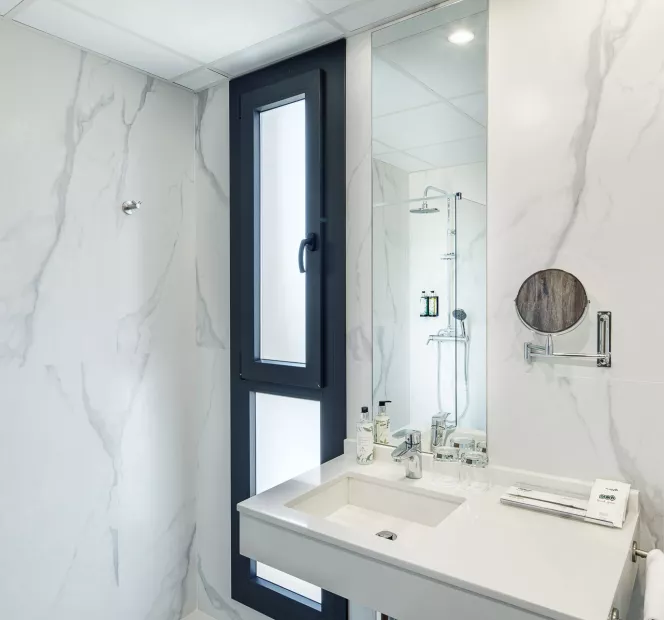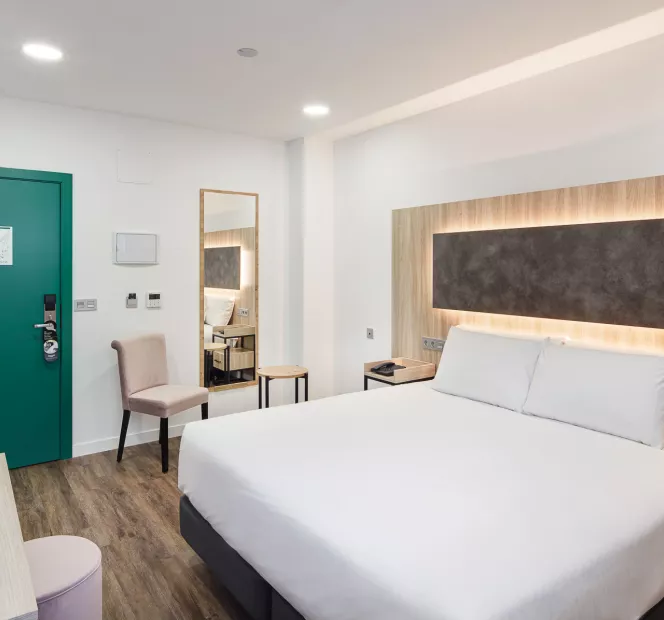 Classic Individual
One of the great pleasures of travelling solo is having the whole room to yourself. In the Classic Individual rooms at the Córdoba Delicias Hotel you'll find a comfortable bed to rest in and a large space to make you feel at home.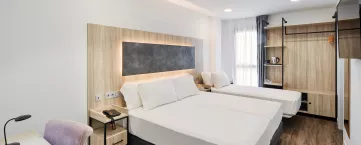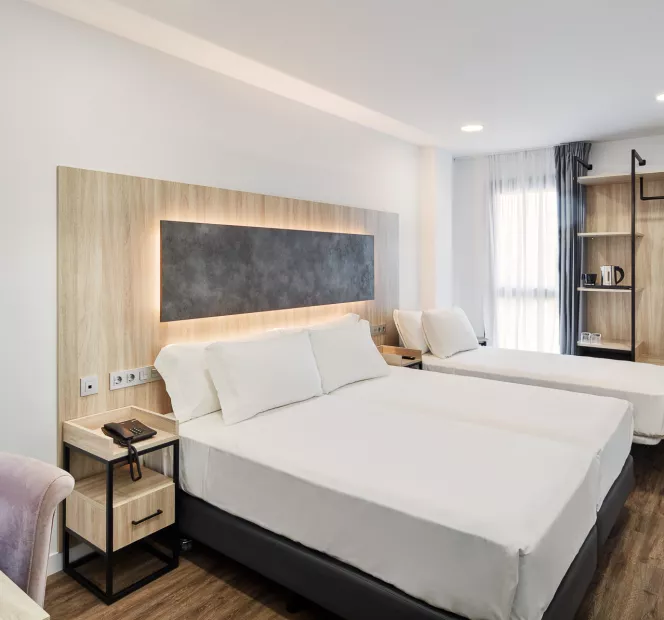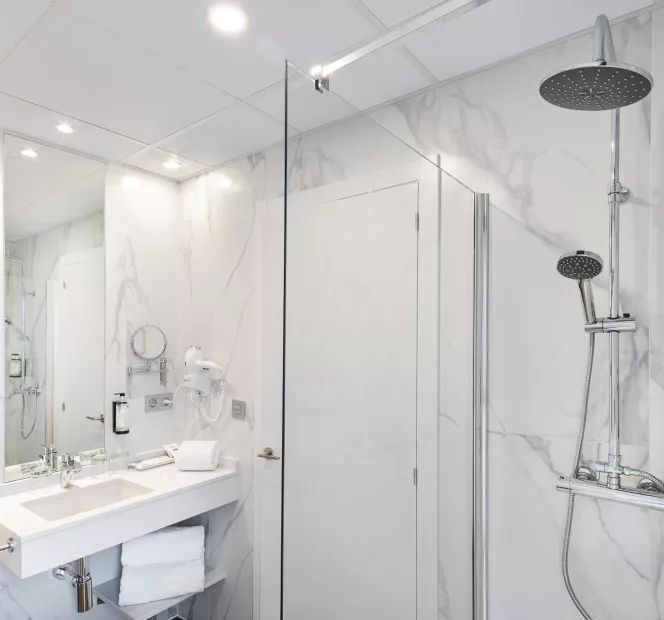 Classic Triple
Are you visiting us with your family or a group of friends? No problem. Our Classic Triple rooms have an equally comfortable extra bed. Because we know that a shared journey is more of a journey.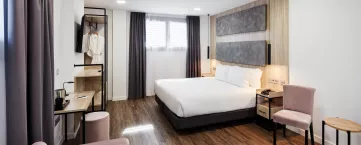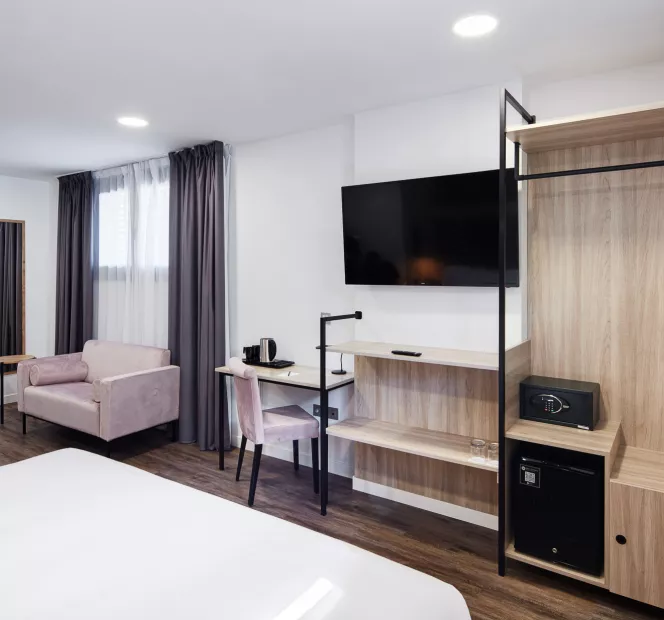 Superior Double
Perfection on a trip means staying in one of our Superior rooms. They're large and spacious to ensure that comfort comes as standard. They're also a guarantee of calm, as if they were an oasis of peace, and their beds ensure you'll get your rest.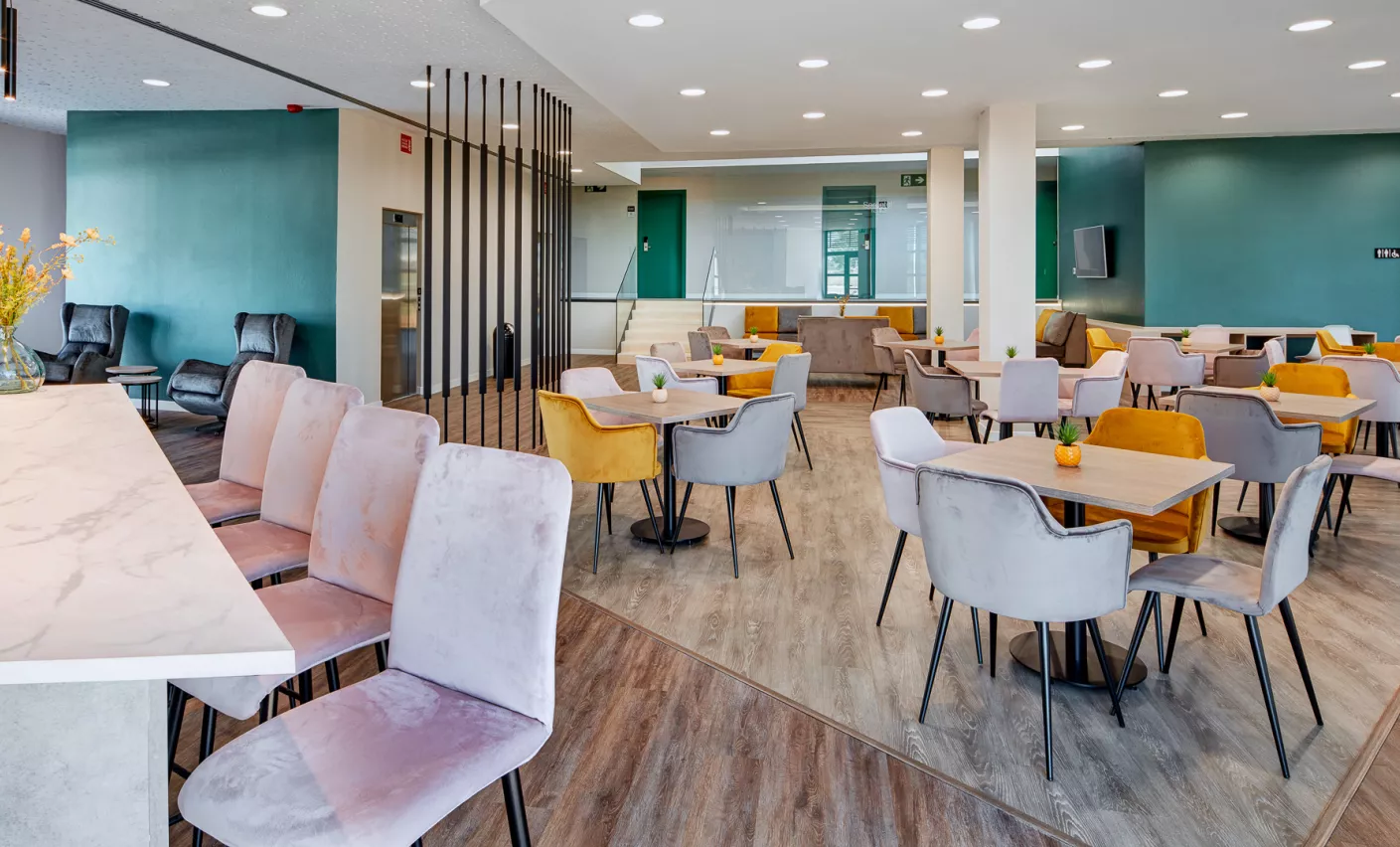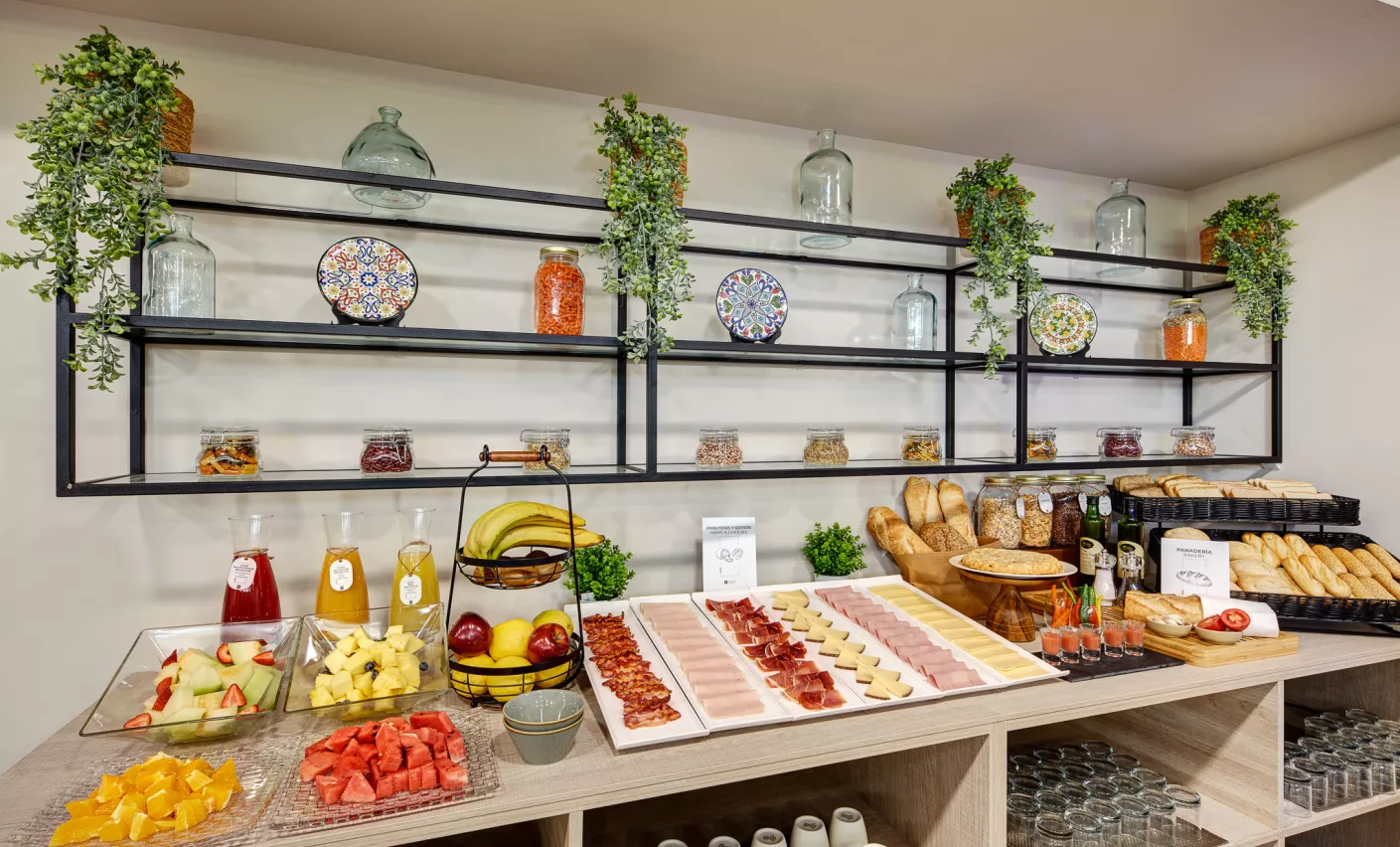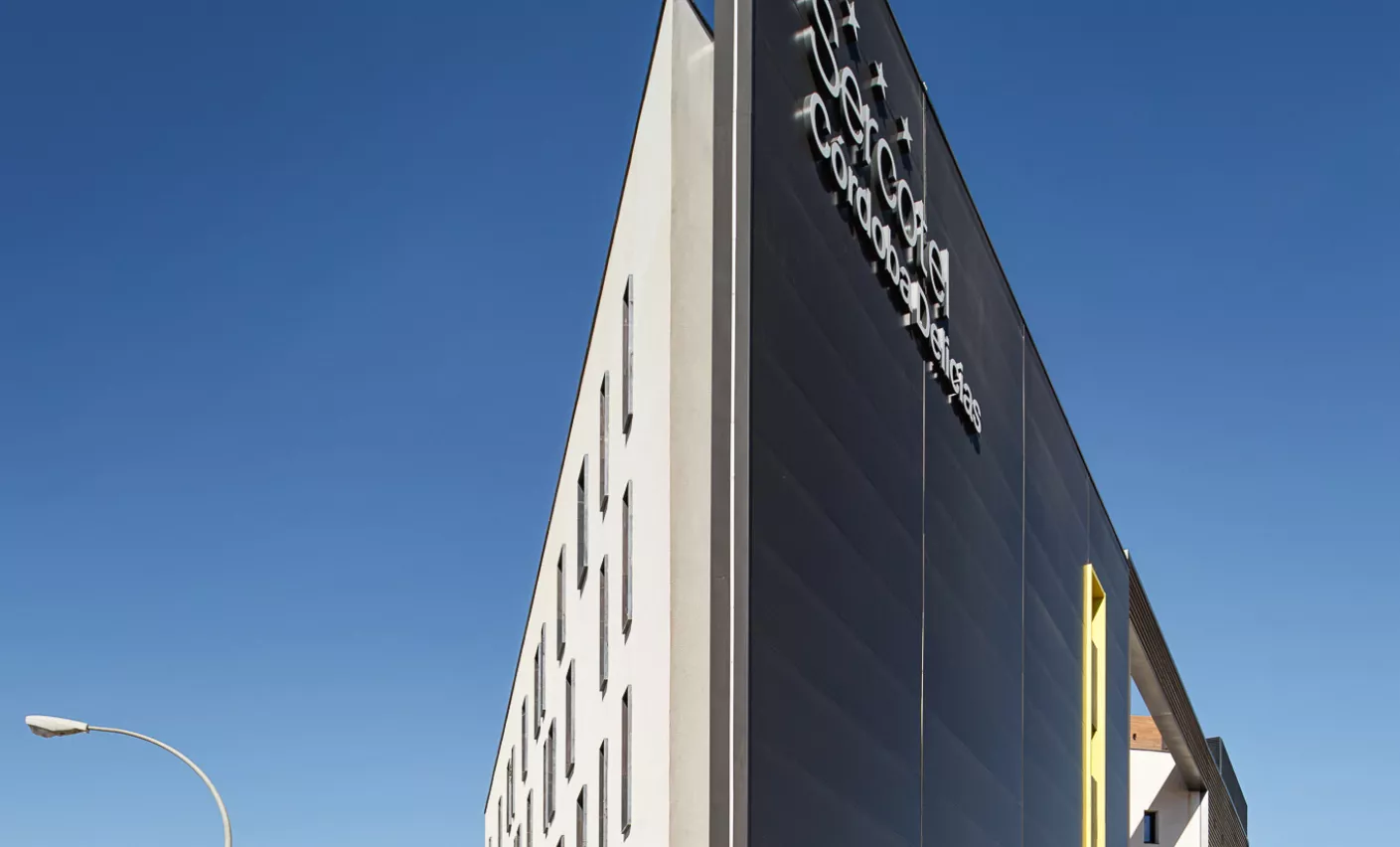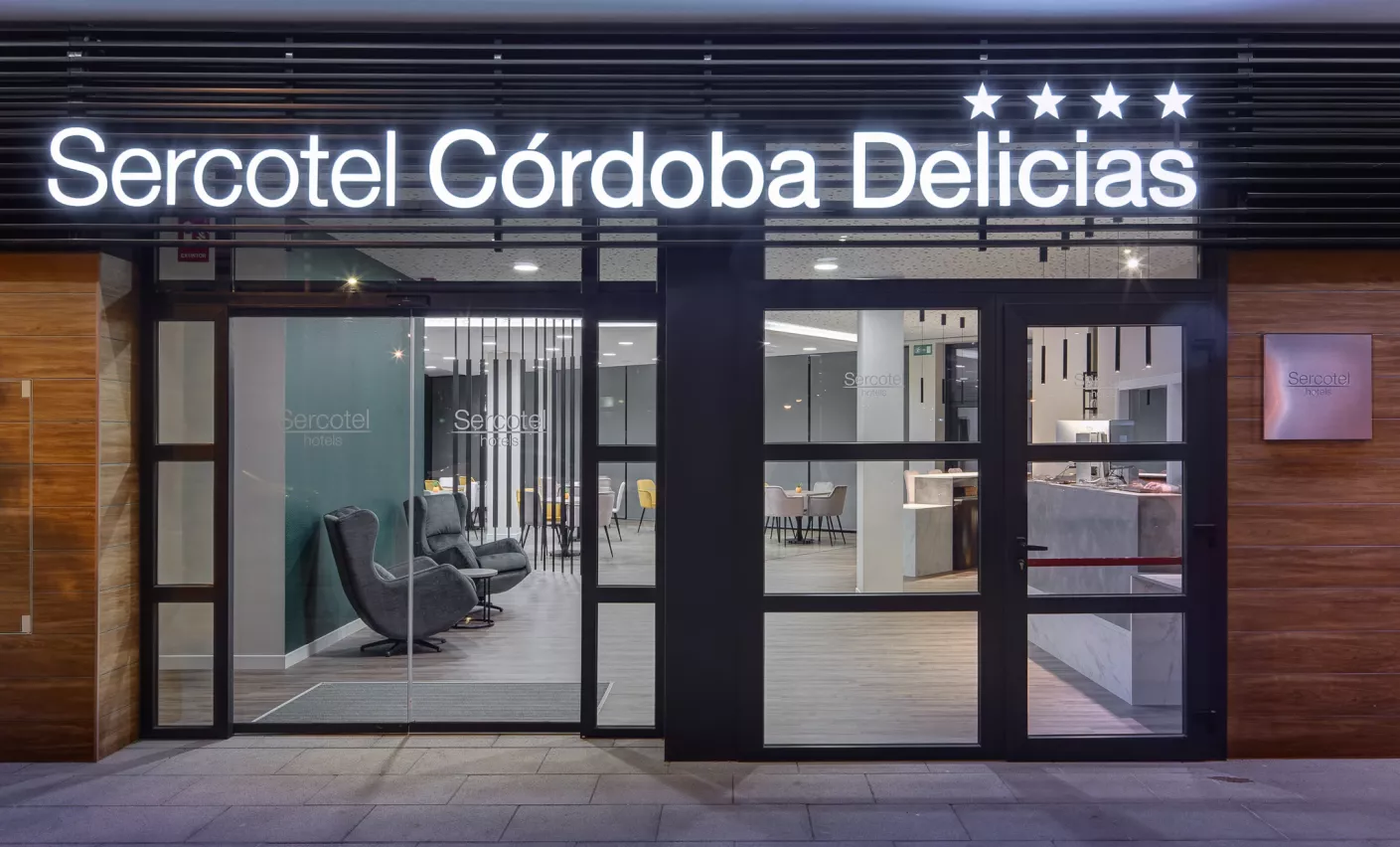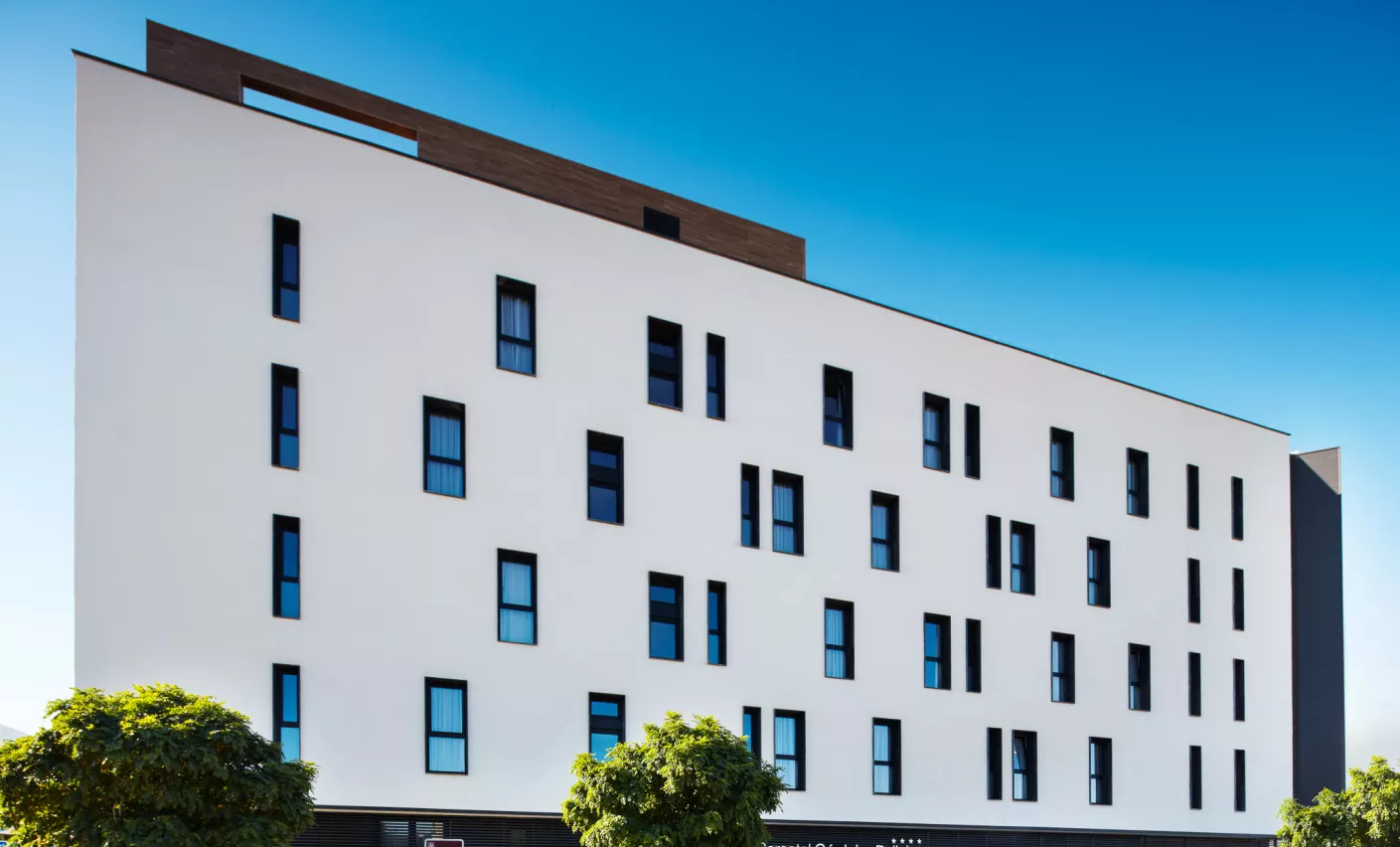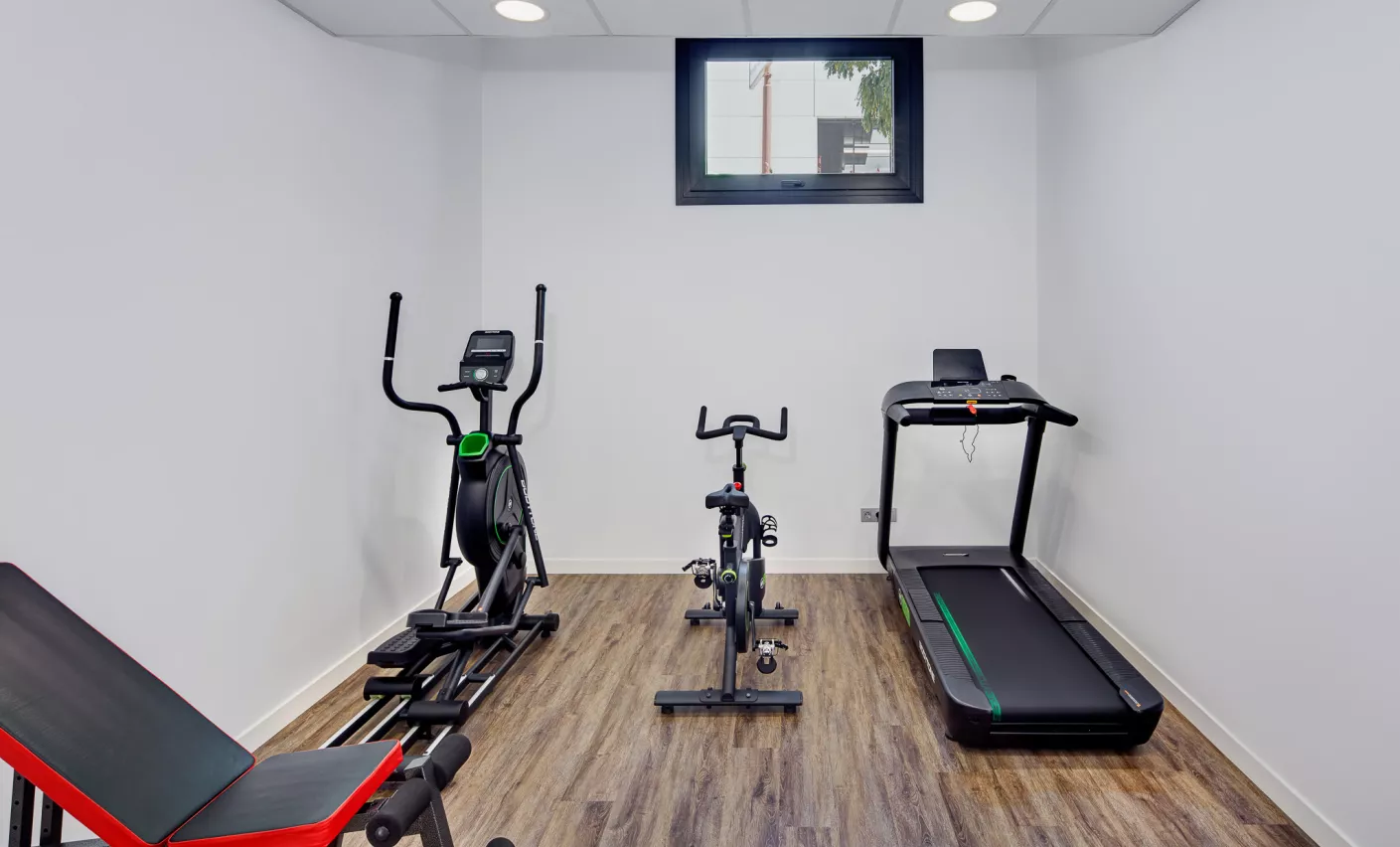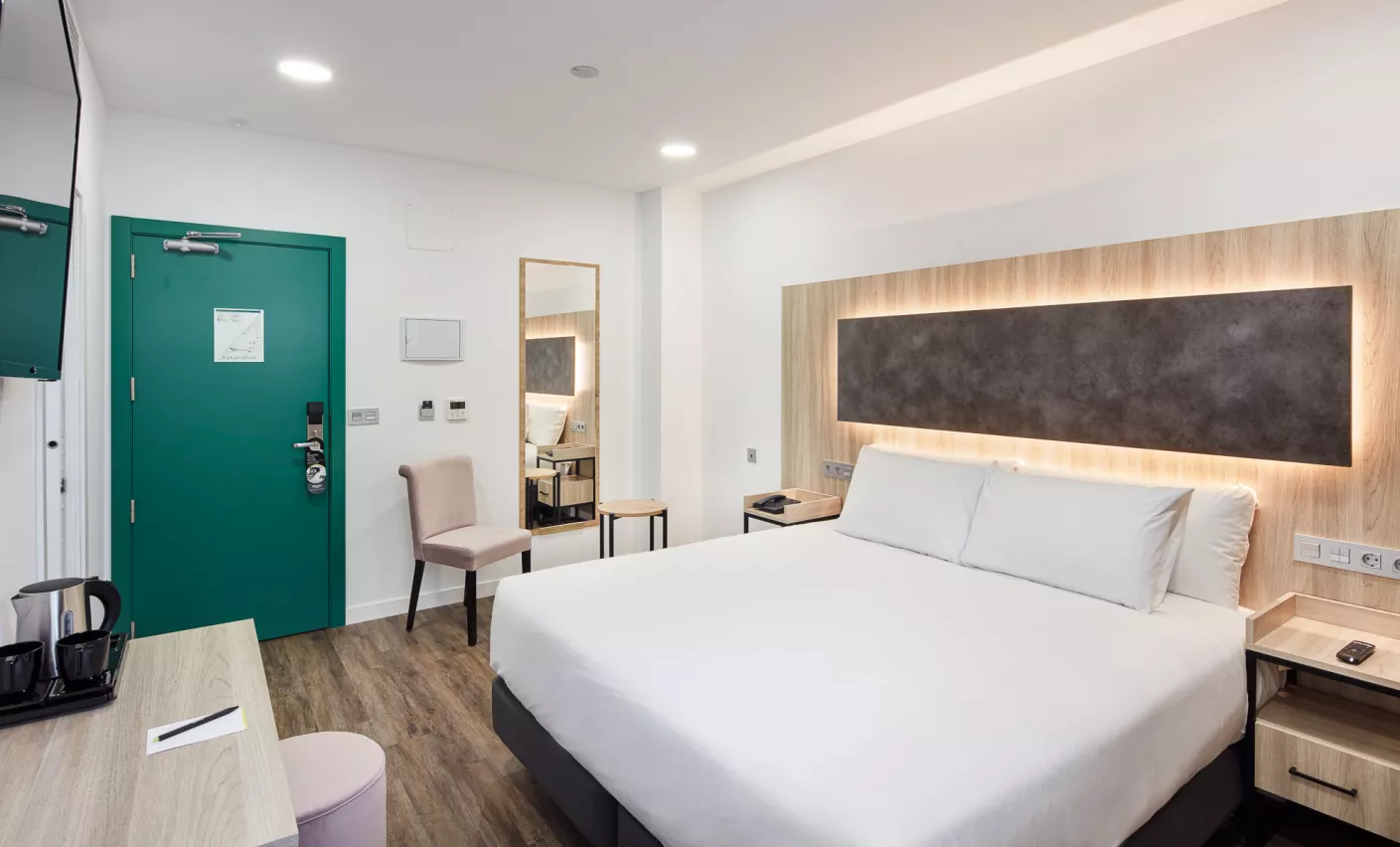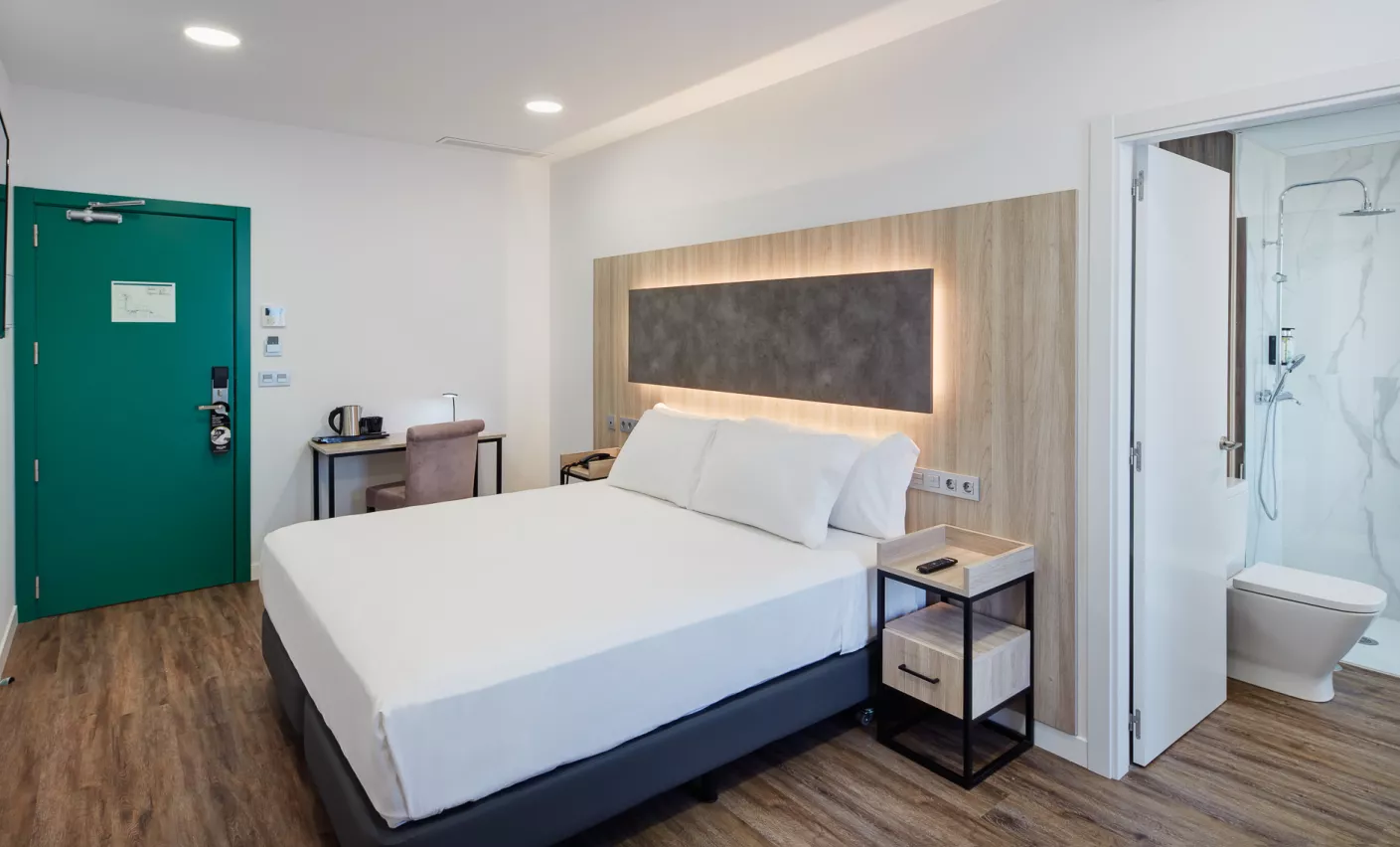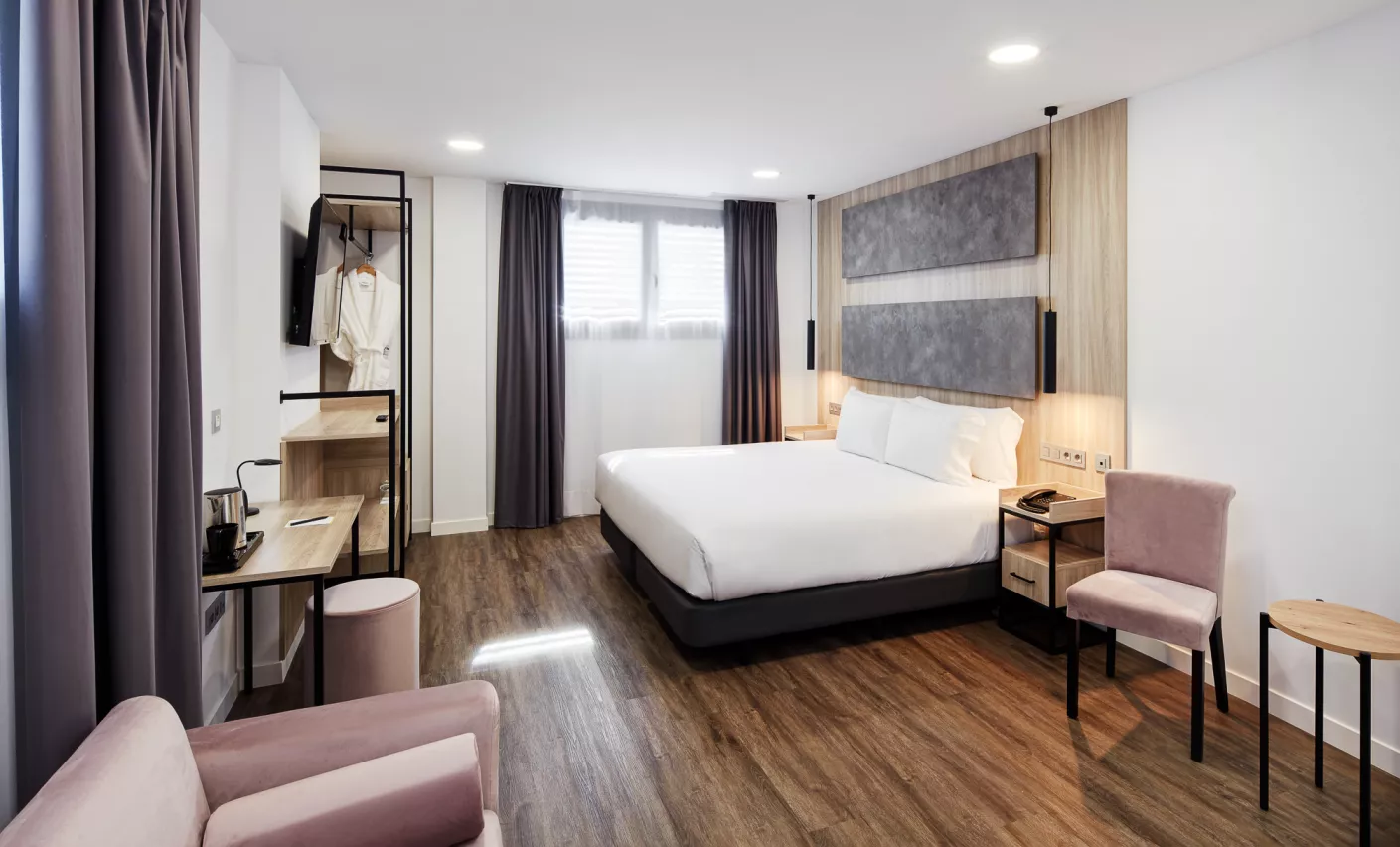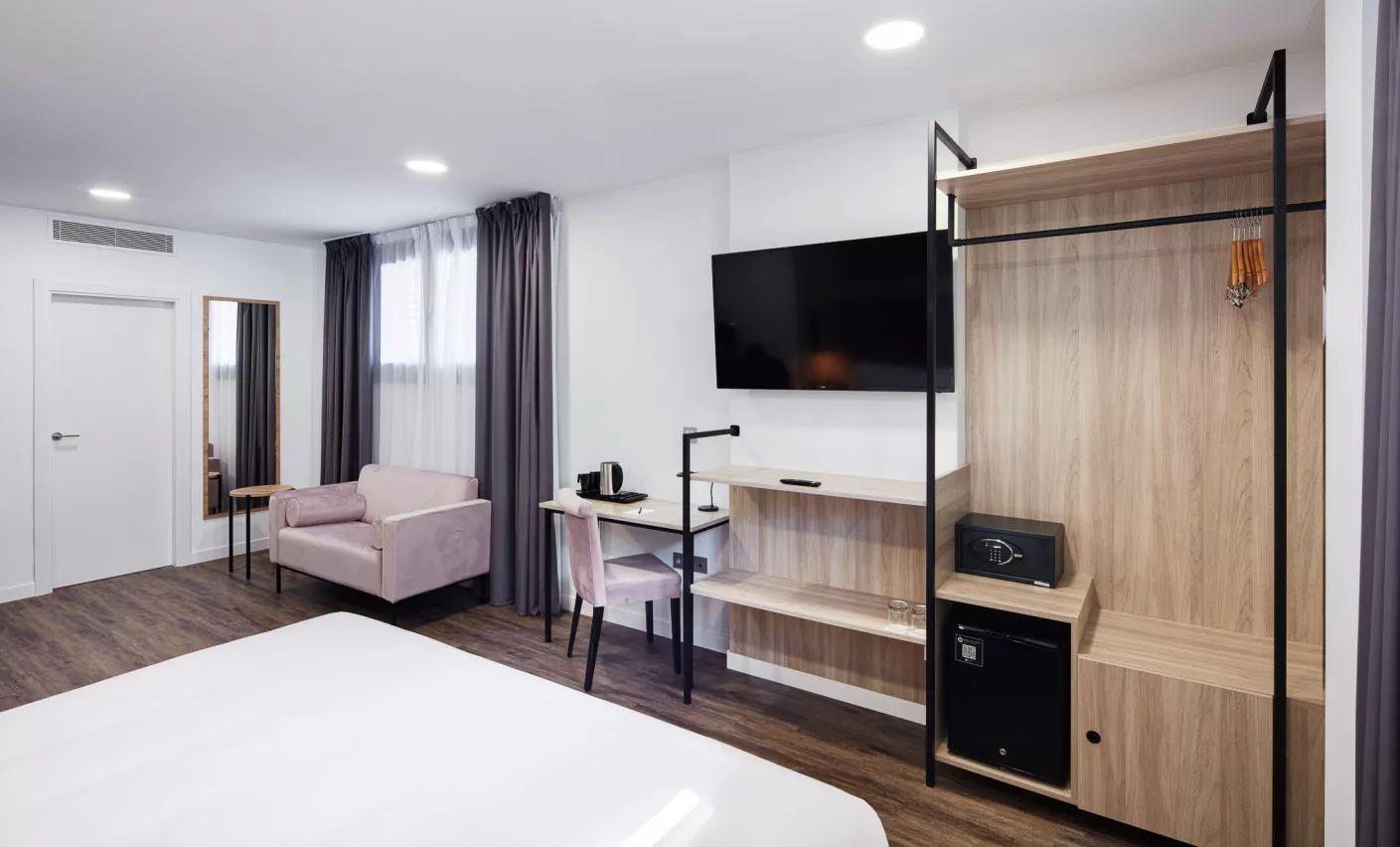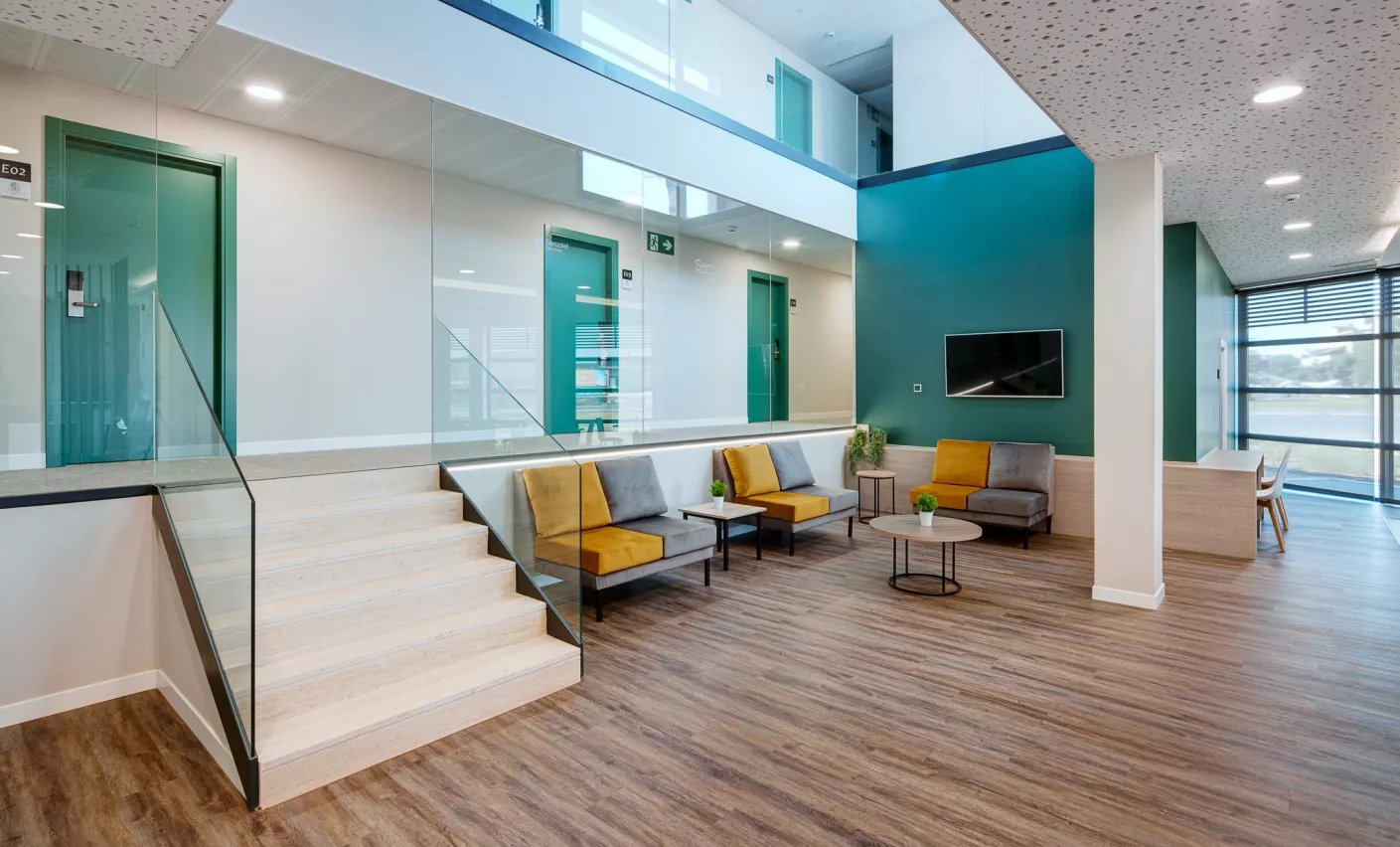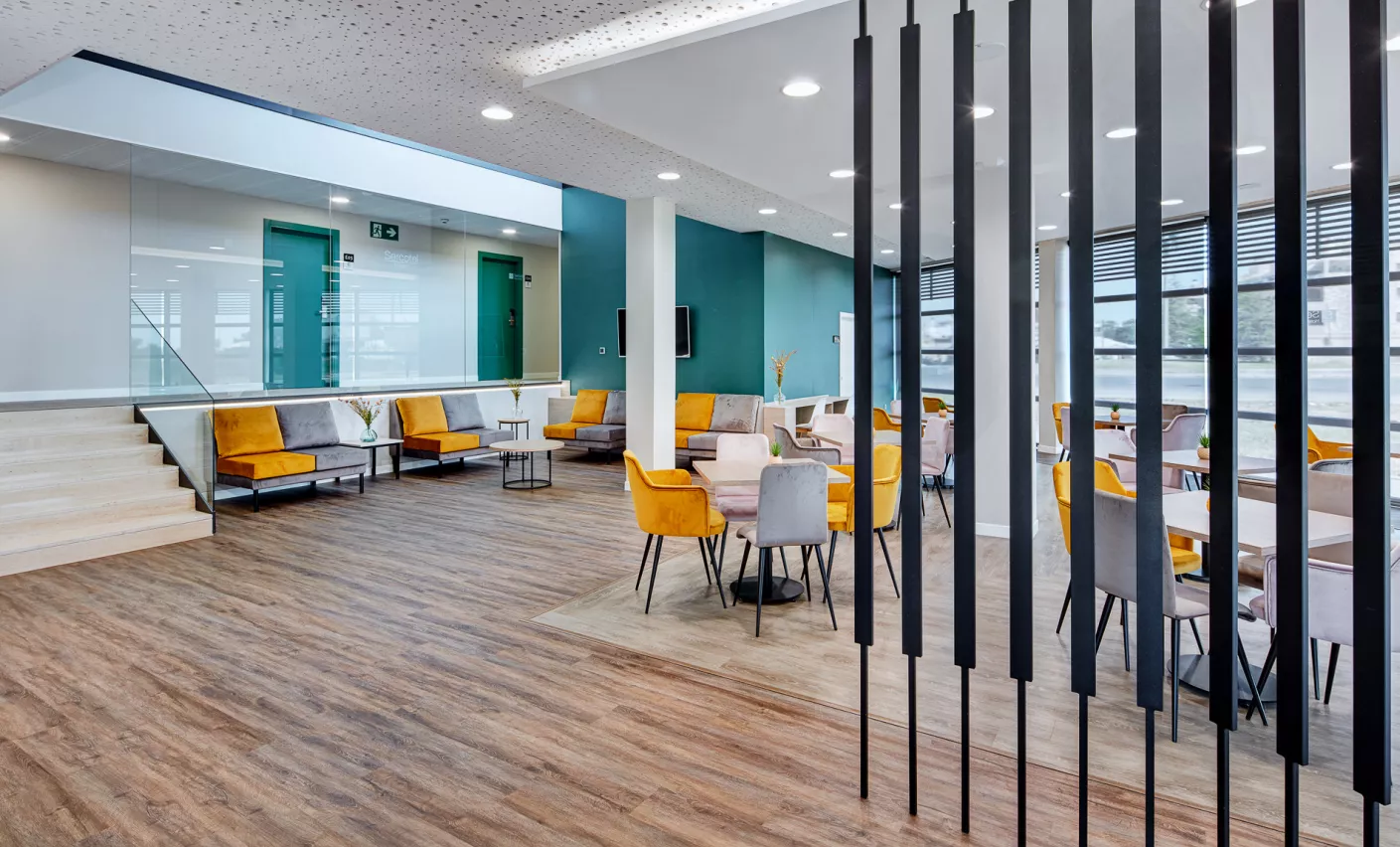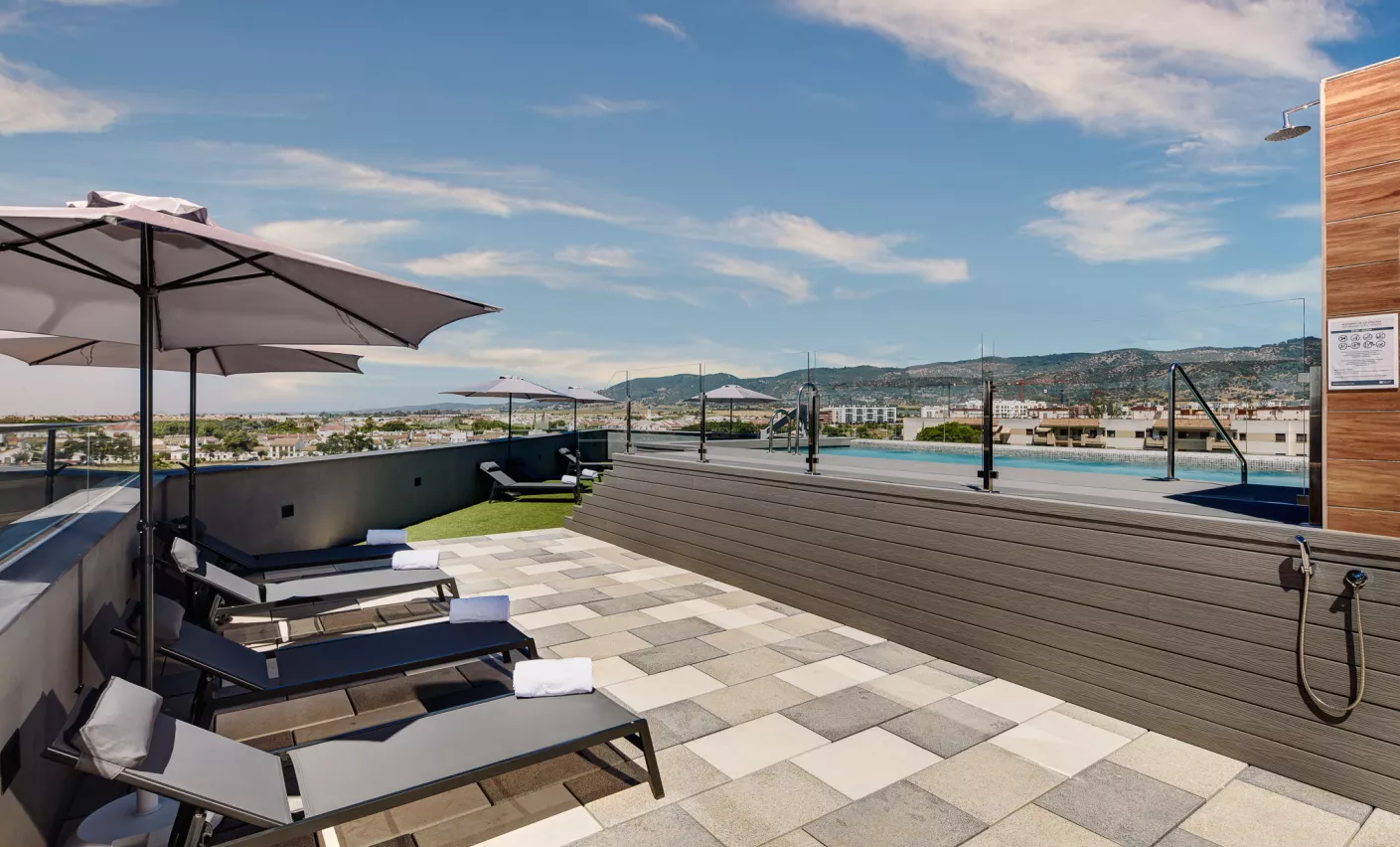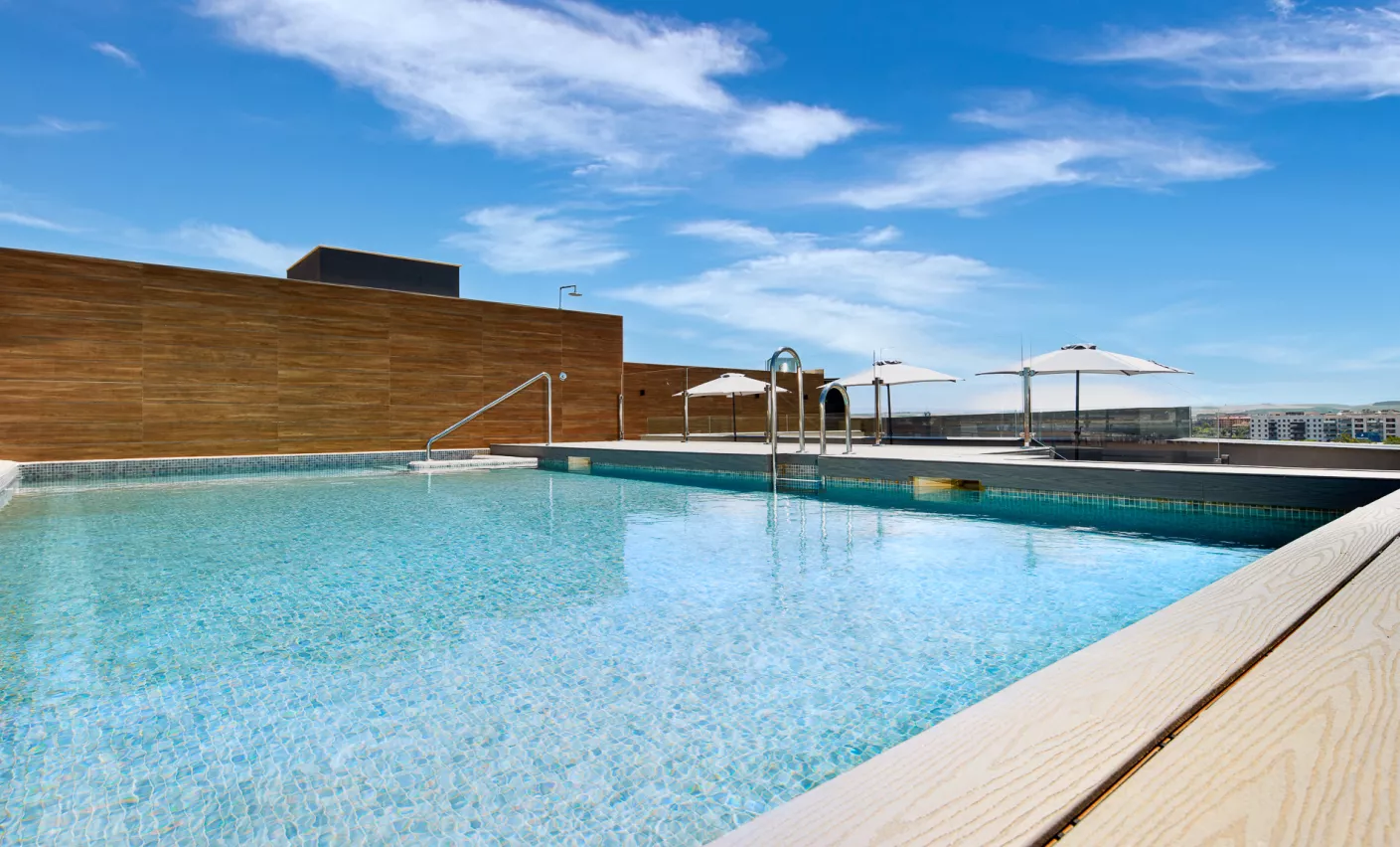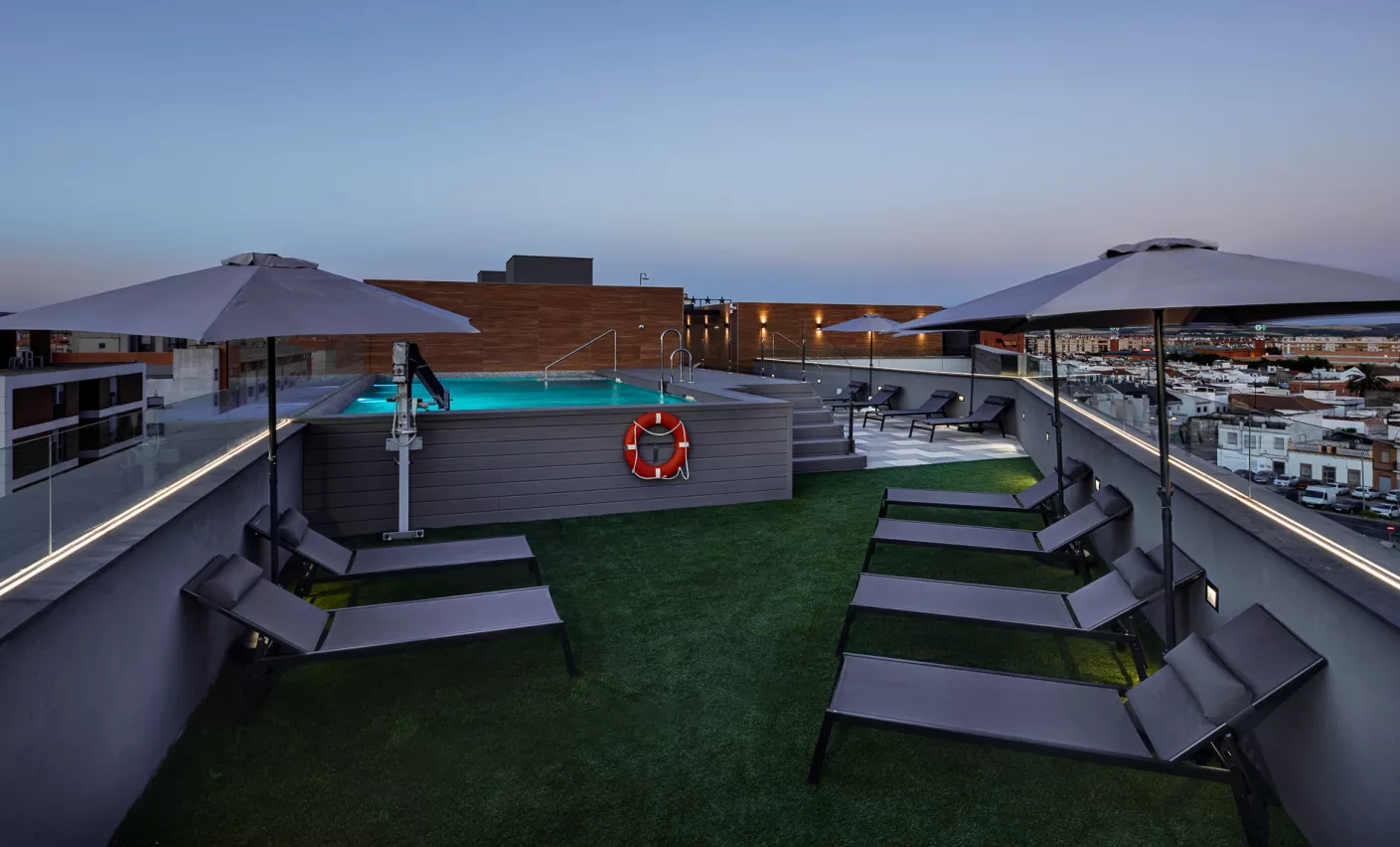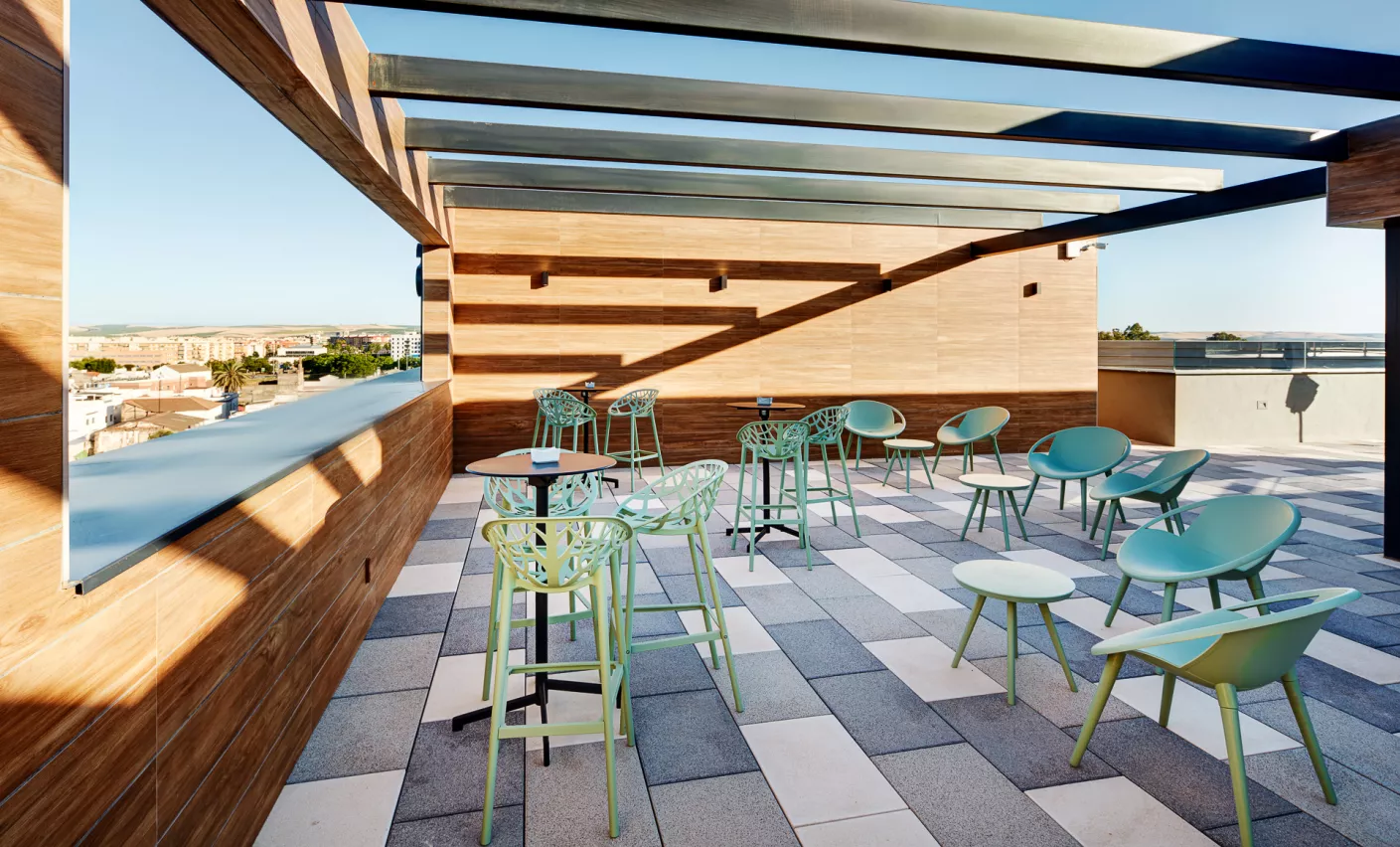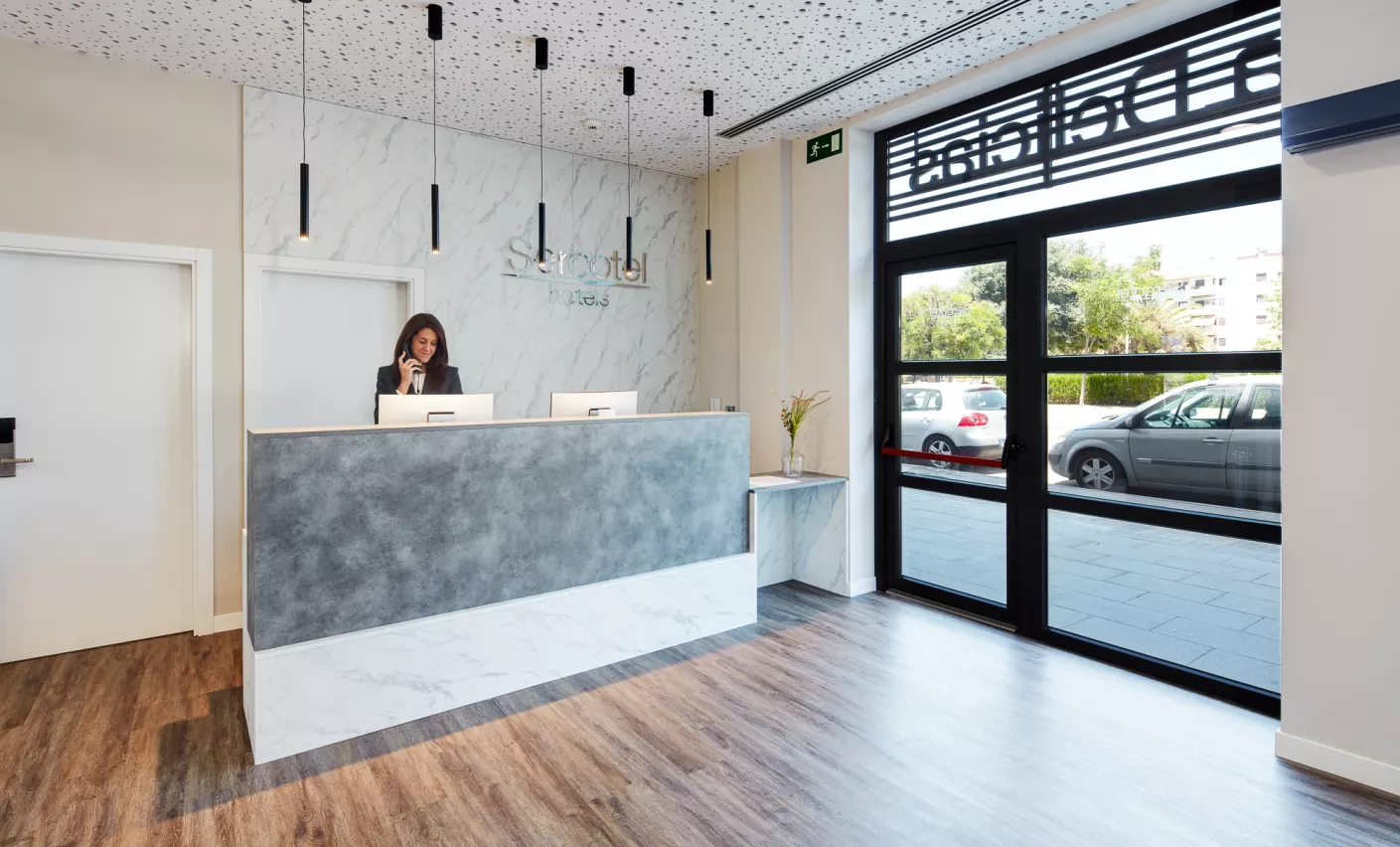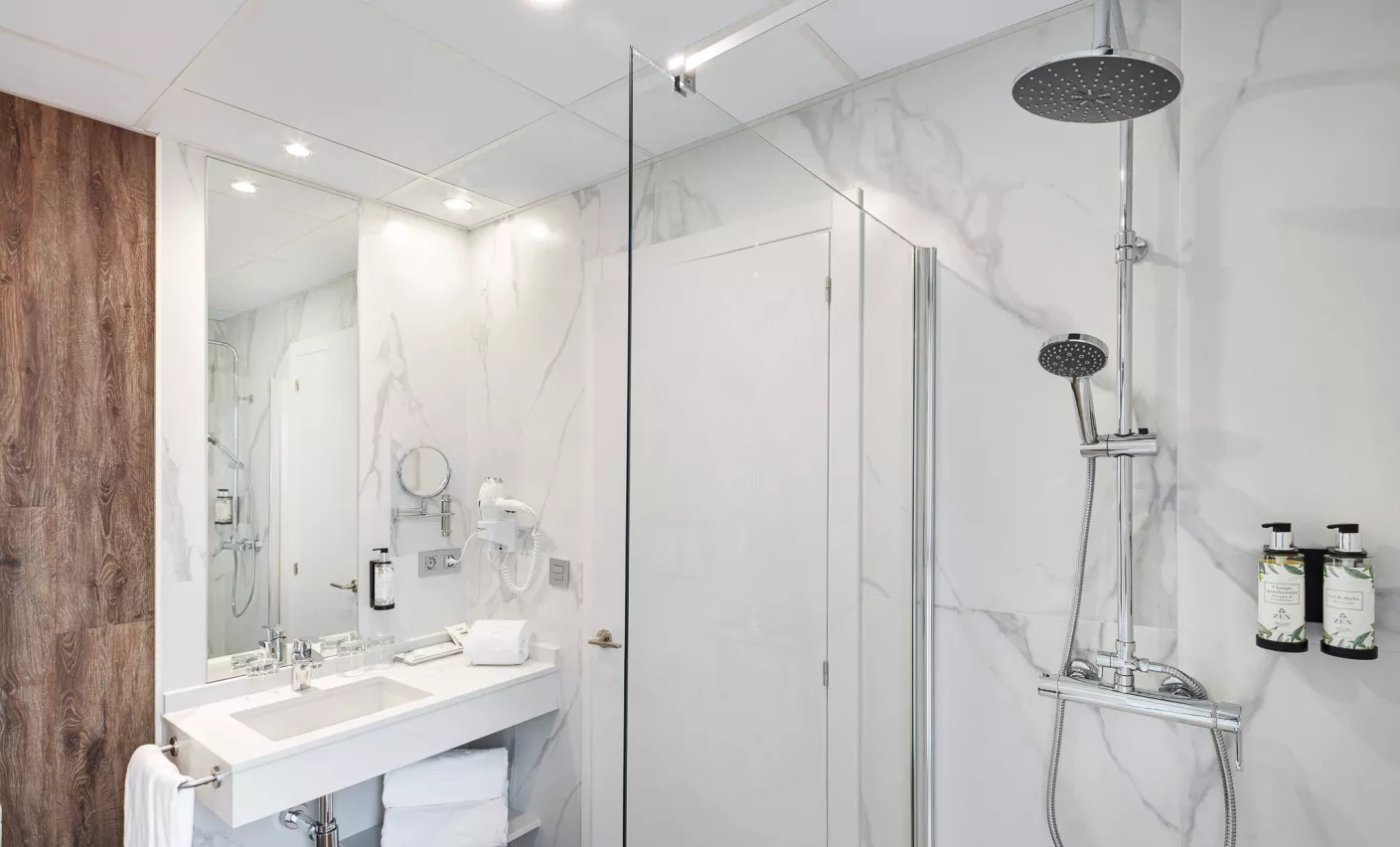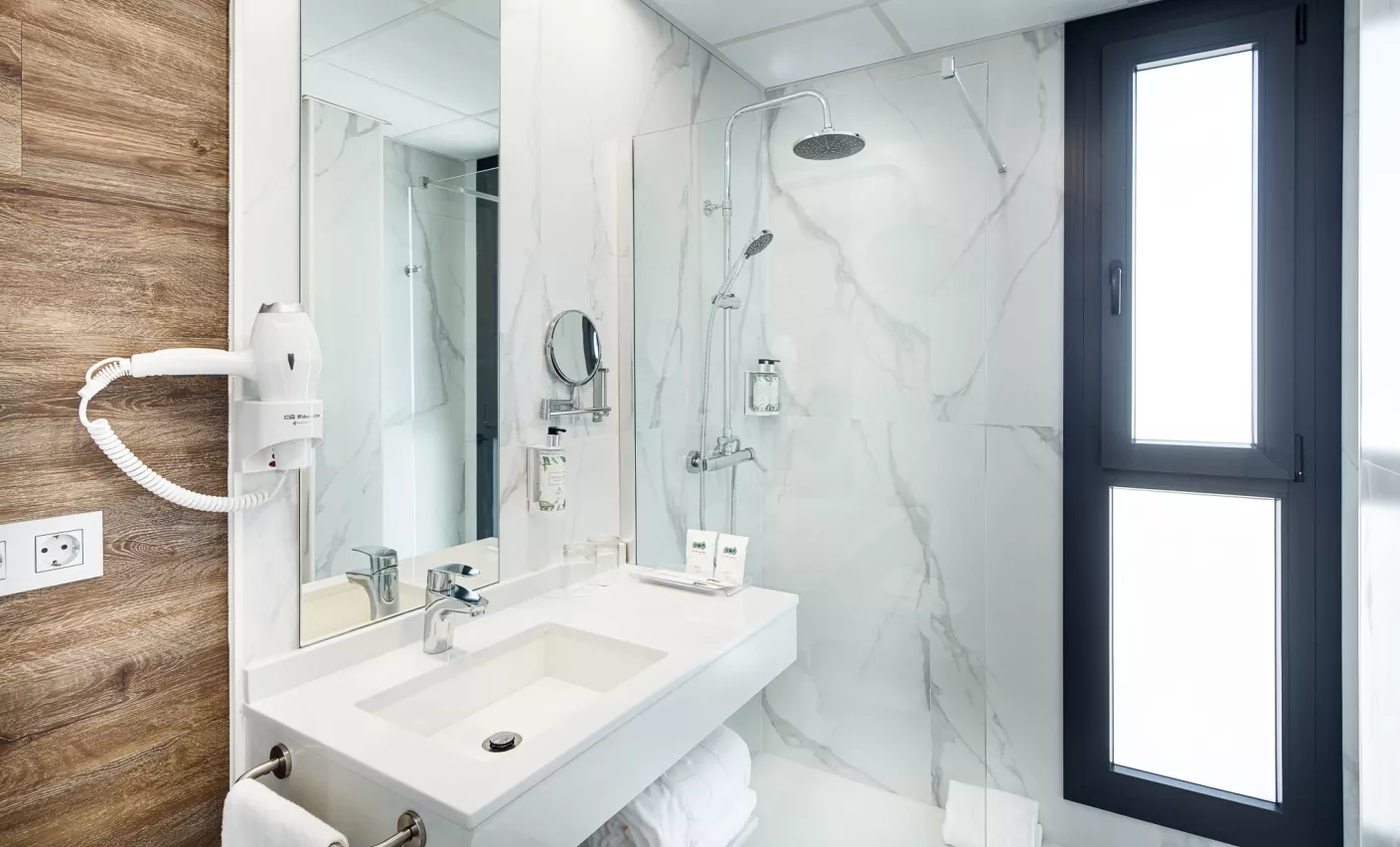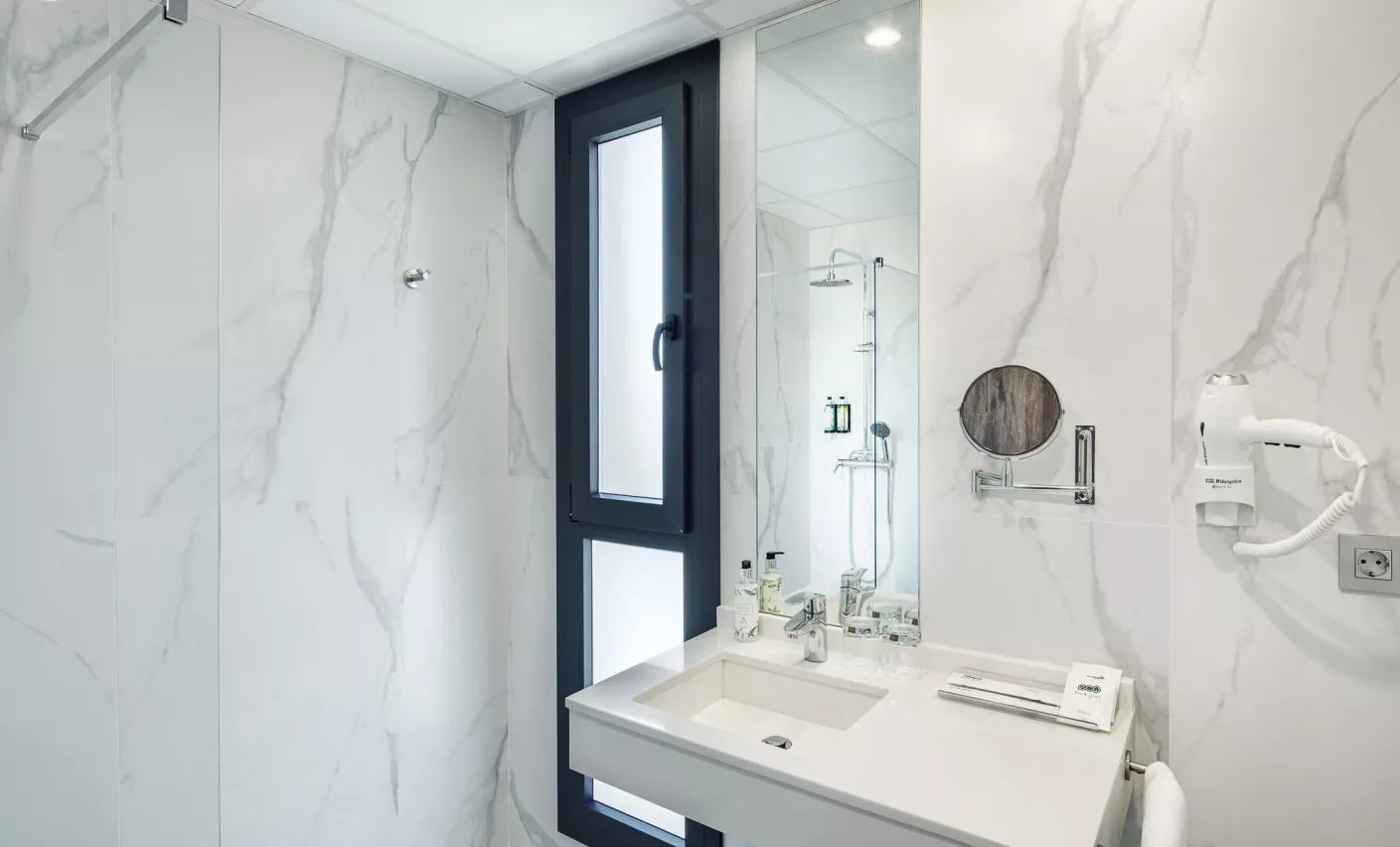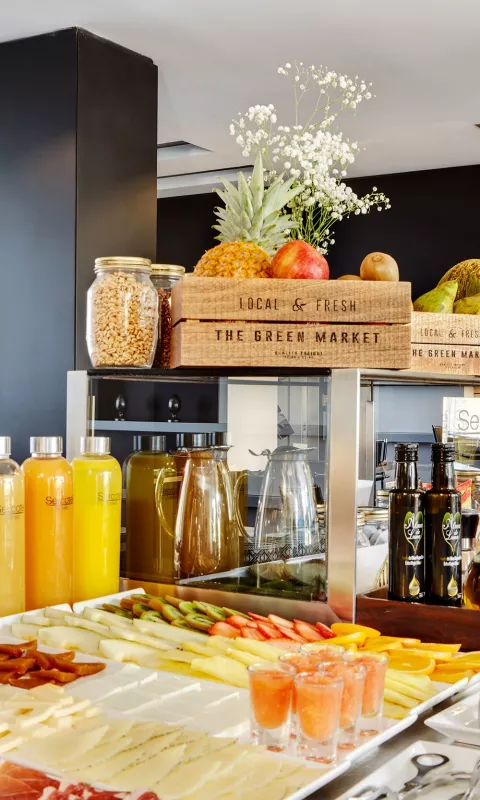 Breakfast
Do not leave the hotel without trying our breakfast.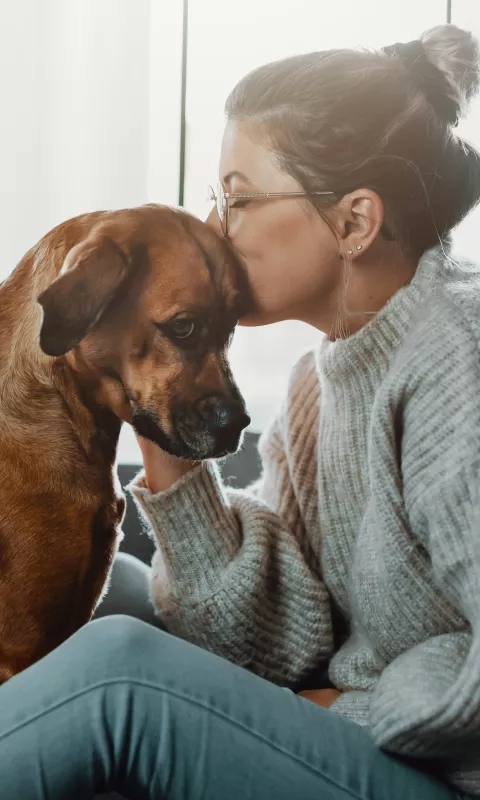 Pets
Stay with your best friend!
Key features
We have a refreshing pool for you to enjoy the summer. Furthermore, pets are welcome, which is why we are not exaggerating when we say that Sercotel Córdoba Delicias is the best place for a getaway with your best friend.
Frequently Asked Questions
What are the check-in and check-out times at Sercotel Cordoba Delicias?
You can check in from 14:00 and you must check out by 12:00.
Is it possible to check in early or check out late at Sercotel Cordoba Delicias?
Early check-in and late check-out services are available to enable you to get the most out of your stay. Both services are subject to availability and may entail an additional cost. The Early Check-in price is €20. In the case of the Late Check-out service, the cost is €16.5 until 14:00 and €24.2 until 16:00.
Does Sercotel Cordoba Delicias provide parking facilities?
Yes, the hotel has a car park that costs €15 per day. You can only book a parking space from the reception team when you arrive at the hotel.   
Does Sercotel Cordoba Delicias provide Wi-Fi? Is it free of charge?
Yes, there's free Wi-Fi access throughout the hotel. Log on and browse. 
Does Sercotel Cordoba Delicias provide cots for babies?
Of course. If you need a cot, just ask for one when you make your booking or ask the reception team. The cots entail no additional cost. 
Can I stay at Sercotel Cordoba Delicias with my pet?
Yes, we allow pets with a weight limit of 20Kg. A supplement of €20 per night will be charged. Remember that the service is subject to availability and you must book in advance.
Is there a cafeteria at Sercotel Cordoba Delicias?
Yes, the Sercotel Cordoba Delicias has a cafeteria.It is open from 10:00 to 00:00.
What kind of breakfast is served at Sercotel Cordoba Delicias?
We offer buffet breakfast at a cost of 13 € per person. It is served Monday through Friday from 7:30  to 10:30 and Saturday and Sunday from 7:30 to 11:00.
Does Sercotel Cordoba Delicias provide Room Service?
Yes, Room Service is available from Tuesday to Saturday from 19:30 to 23:00.
Are there fridges and/or minibars in the rooms at Sercotel Cordoba Delicias?
Yes, all the rooms have a minibar.
Is there a swimming pool at Sercotel Cordoba Delicias?
Yes, the hotel has a swimming pool. It's open from 9:00 to 21:00.The swimming pool will be open from May to October.
Is there a fitness room at Sercotel Cordoba Delicias?
Yes, there's a fitness room with sports equipment. 
Does Sercotel Cordoba Delicias provide a laundry service?
Yes, we provide a laundry service. It's available from Monday to Friday from 8:00 to 14:00.
Does Sercotel Cordoba Delicias provide a pillow menu?
You can look through the pillow menu and choose the one best suited to your needs to enable you to rest as if you were at home. 
What accessibility measures does Sercotel Cordoba Delicias take to assist people with reduced mobility?
We have rooms adapted to people with reduced mobility. The hotel's communal areas can also be accessed by people with reduced mobility.
More hotel details
Establishment registration number: H/CO/00828
Type of establishment: City