Valencia, Spain
Sercotel Sorolla Palace
Search your hotel or destination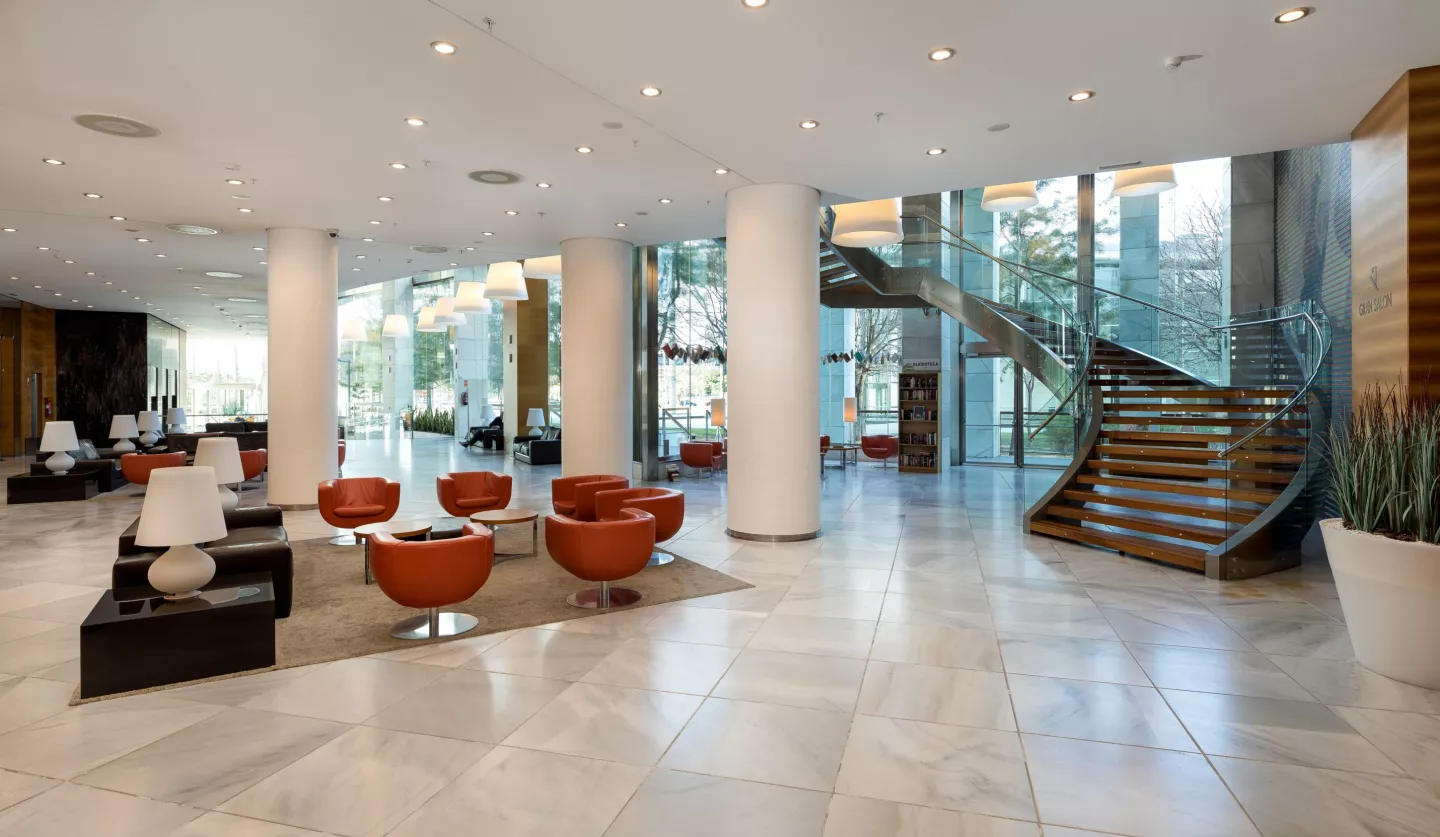 The hotel you won't want to leave
When you enter the Sercotel Sorolla Palace you will feel that there is a place in the world that can bring together everything you need to make you happy. Whatever type of traveller you are, this is the hotel for you in Valencia. 
Don't believe us? We can start by showing you where you will sleep. Our Sercotel Sorolla Palace has 271 rooms and, as a good 4-star superior hotel, we have taken care to think of everything and everyone.  
Namely: large, spacious rooms with natural light. Comfortable single or double beds designed for your rest; pillow menu because we know how annoying it is to lie down and not be completely comfortable; and the possibility of staying with your pet.  
If it's summer, outdoors, either in the water or on our sun loungers in the solarium, a cocktail in one hand and probably a smartphone in the other. You have free Wi-Fi: don't be reluctant to use it.  
This is luxury. Or rather, luxury is being looked after. And that's something we know a lot about at the Sorolla Palace Hotel (Valencia), where we take care of it from early in the morning. The proof of this can be found in our breakfast buffet: varied and healthy.  
The rest of the day, we help you to organise it as you wish. Fancy doing some sport? Head to our squash court or do some cardio and strength training in our gym. A secret: it has a sauna.  
Some tourism? At reception we provide you with information about our city and even sell tickets for shows and attractions. We will also tell you the best way to get to the centre of Valencia. 
Our luxury hotel in Valencia is located in the financial centre of the city, opposite the Conference Centre, in a perfect location to combine work and tourism, enjoying the city without suffering its crowds.  
We have it all so well thought out that you won't even have to go out to eat if you don't want to. Mediterranean diet, seasonal recipes and international dishes are all to be found on the menu of our restaurant El Dossel (currently closed but you can continue enjoying our menu at the L'Estany cafeteria). As we were saying: you will arrive at our hotel Sorolla Palace, park your car in our public parking (with additional cost) and forget about the world.
Even if you're here for an event, which can be a little stressful at times, you'll know that everything is under control. We put our know-how and our salons at your disposal. They are exterior, with natural light and a free Wi-Fi connection. Moreover, their versatility allows them to host events ranging from a banquet to a conference, team-building activities, celebrations, product launches and much more.
Find your room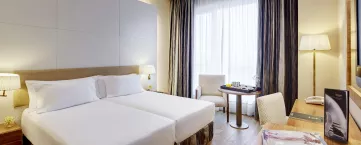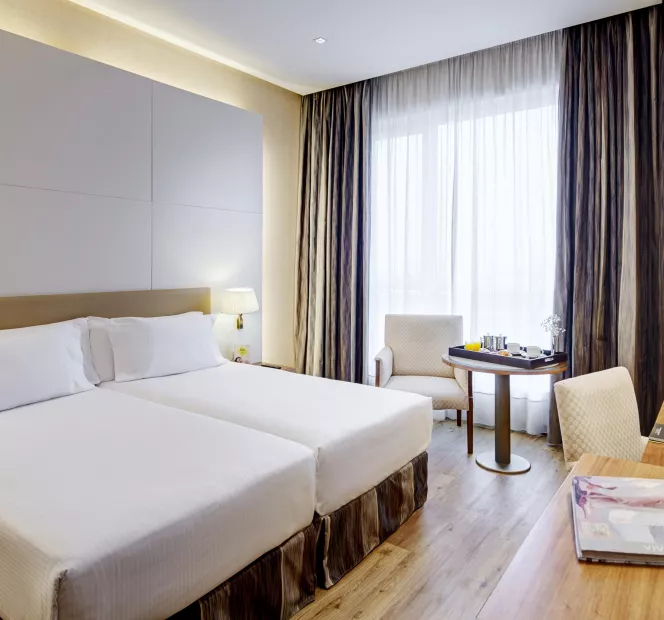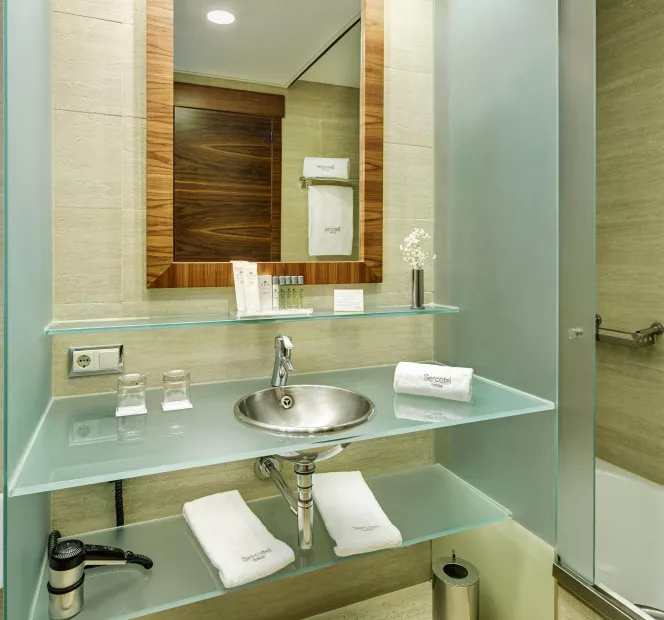 Classic Room
Almost 30 m2 designed to make you feel comfortable when you stay at the Sercotel Sorolla Palace. The Classic room is the perfect accommodation whether you are travelling alone or with someone else.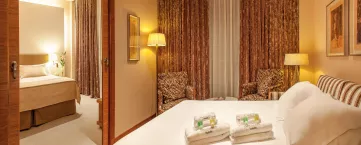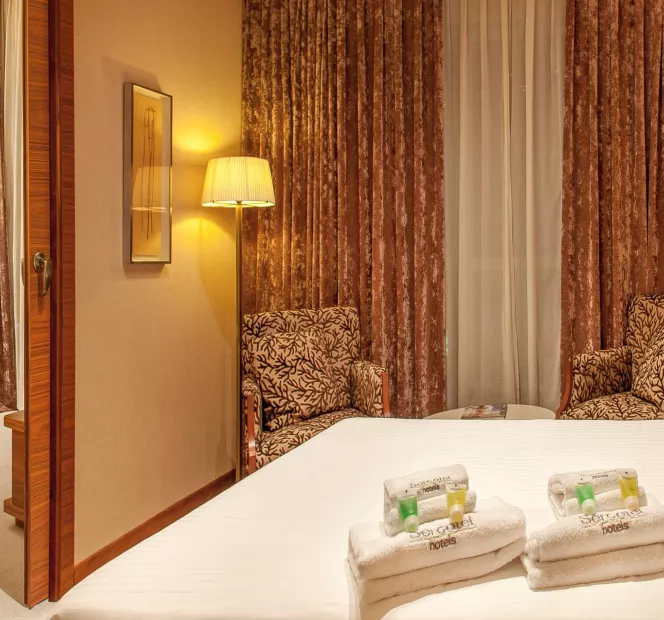 Familiar Room
Our Family rooms are the perfect accommodation for a family of four (two adults and two children). They are spacious, divided into several rooms and, if you need a babysitter, call reception: we can find one for you.  

Complies with Local/State/Federal fire laws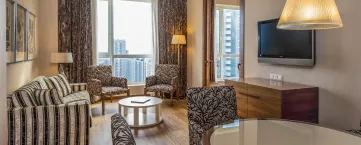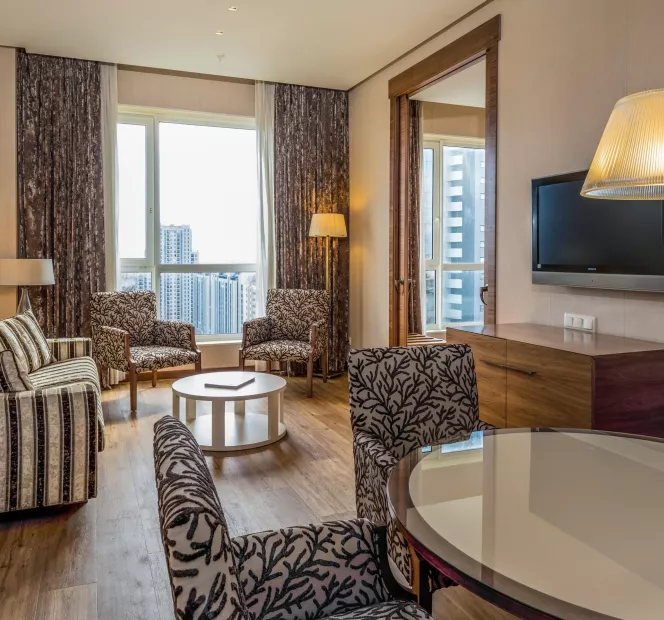 Junior Suite
Make yourself at home when you stay in our Junior Suite. A bedroom with separate living room, all the comforts of a 4-star hotel.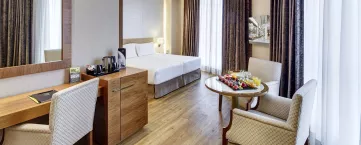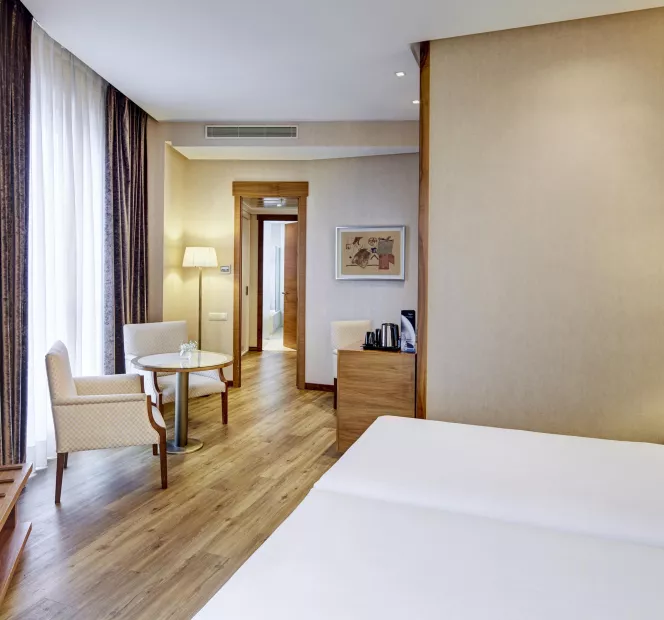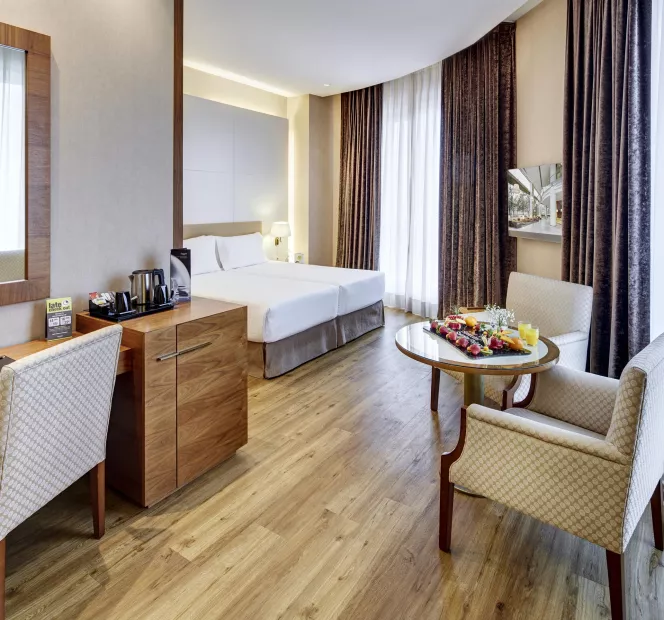 Superior Room
At the Sorolla Palace Hotel we know that space is essential in a room. That's why the Superior rooms are exterior and soundproofed rooms with 36 m2. 
Show more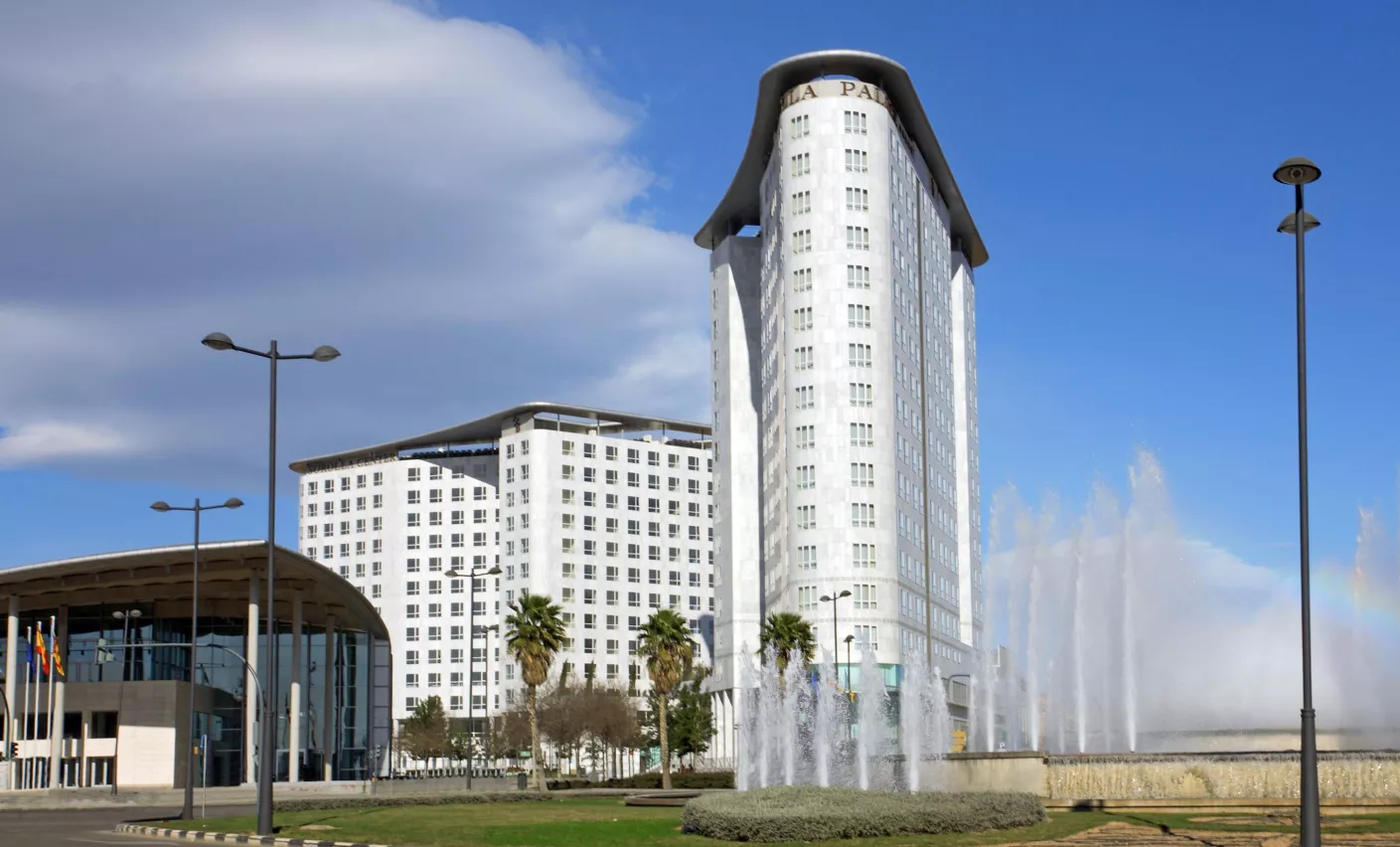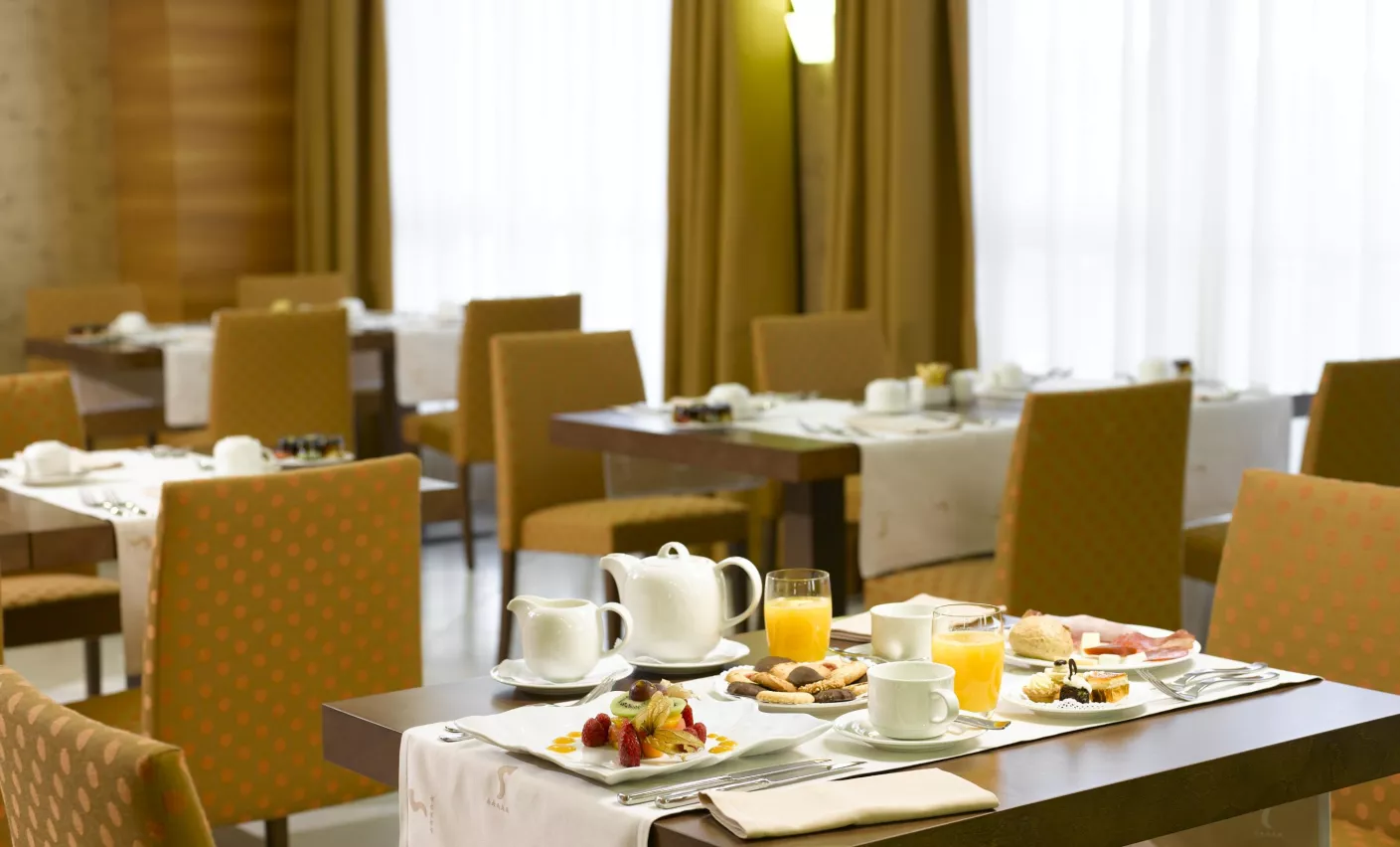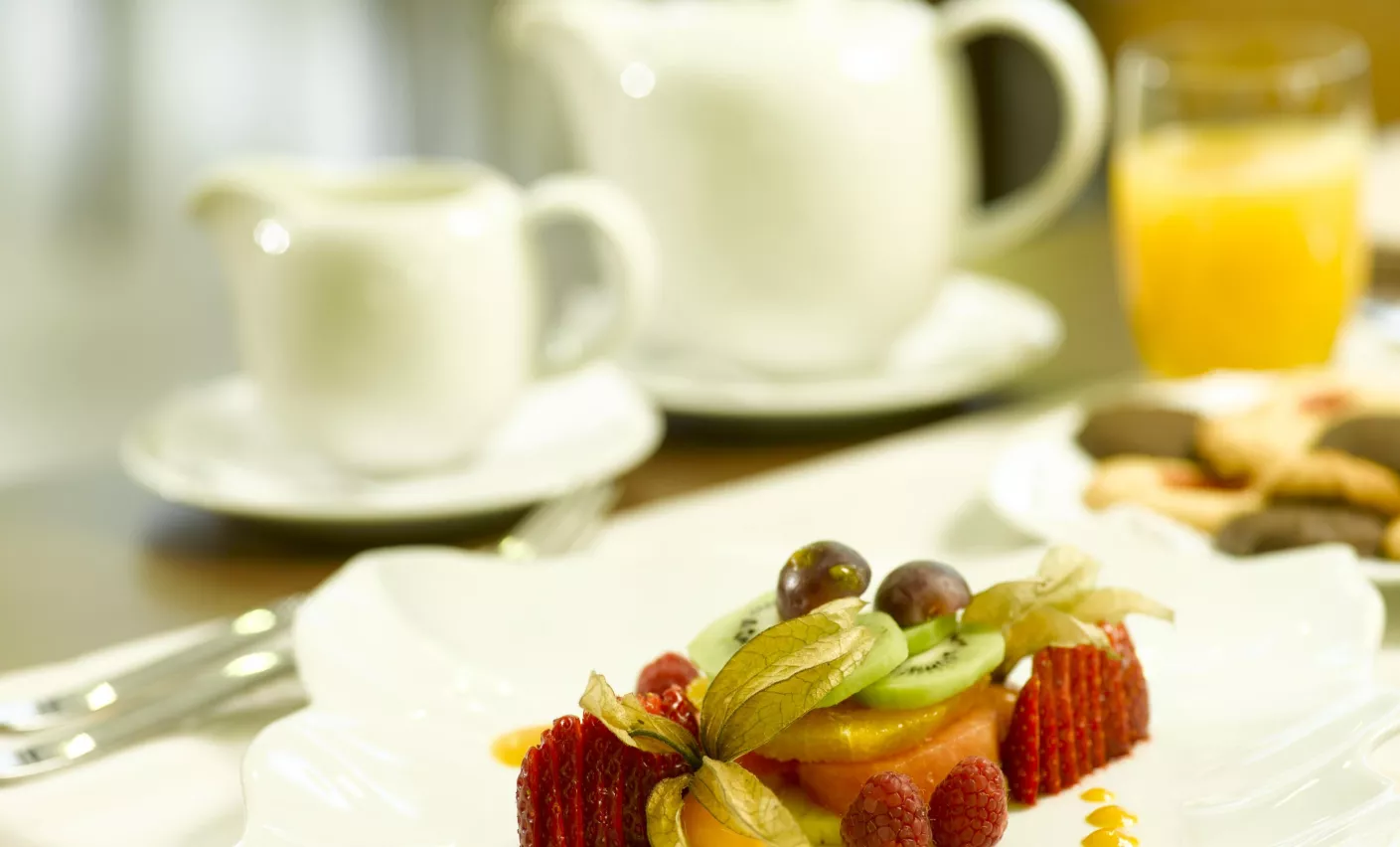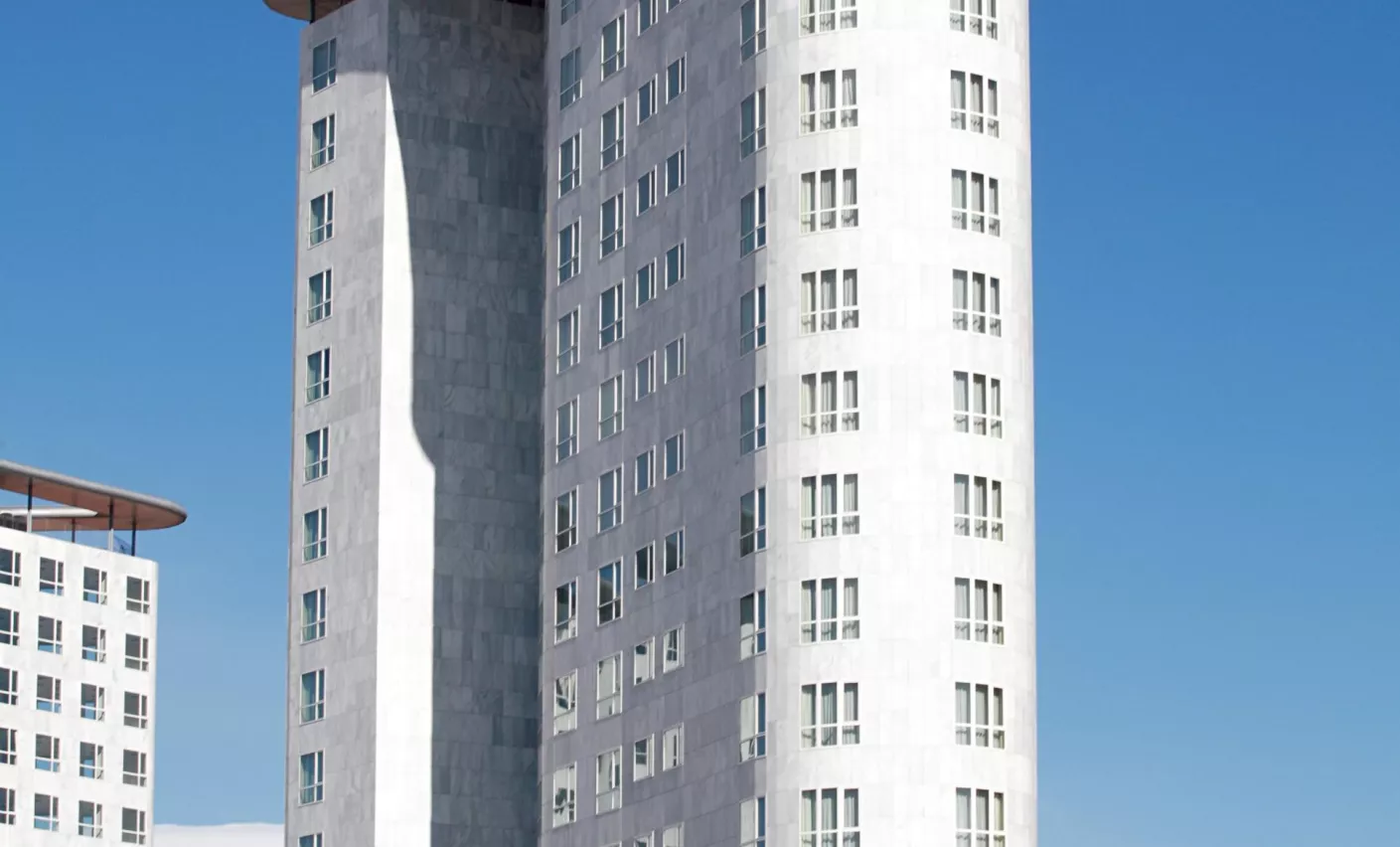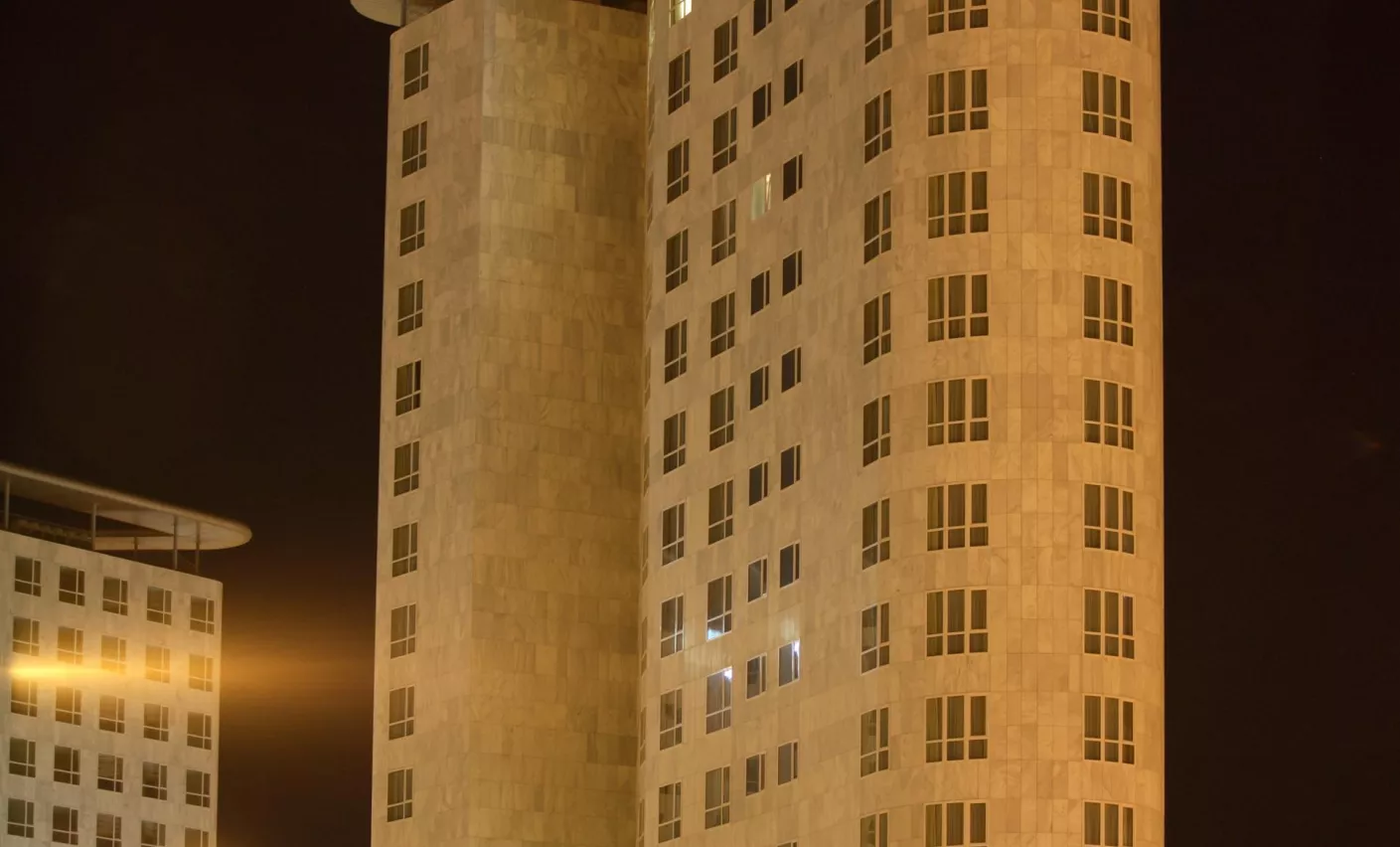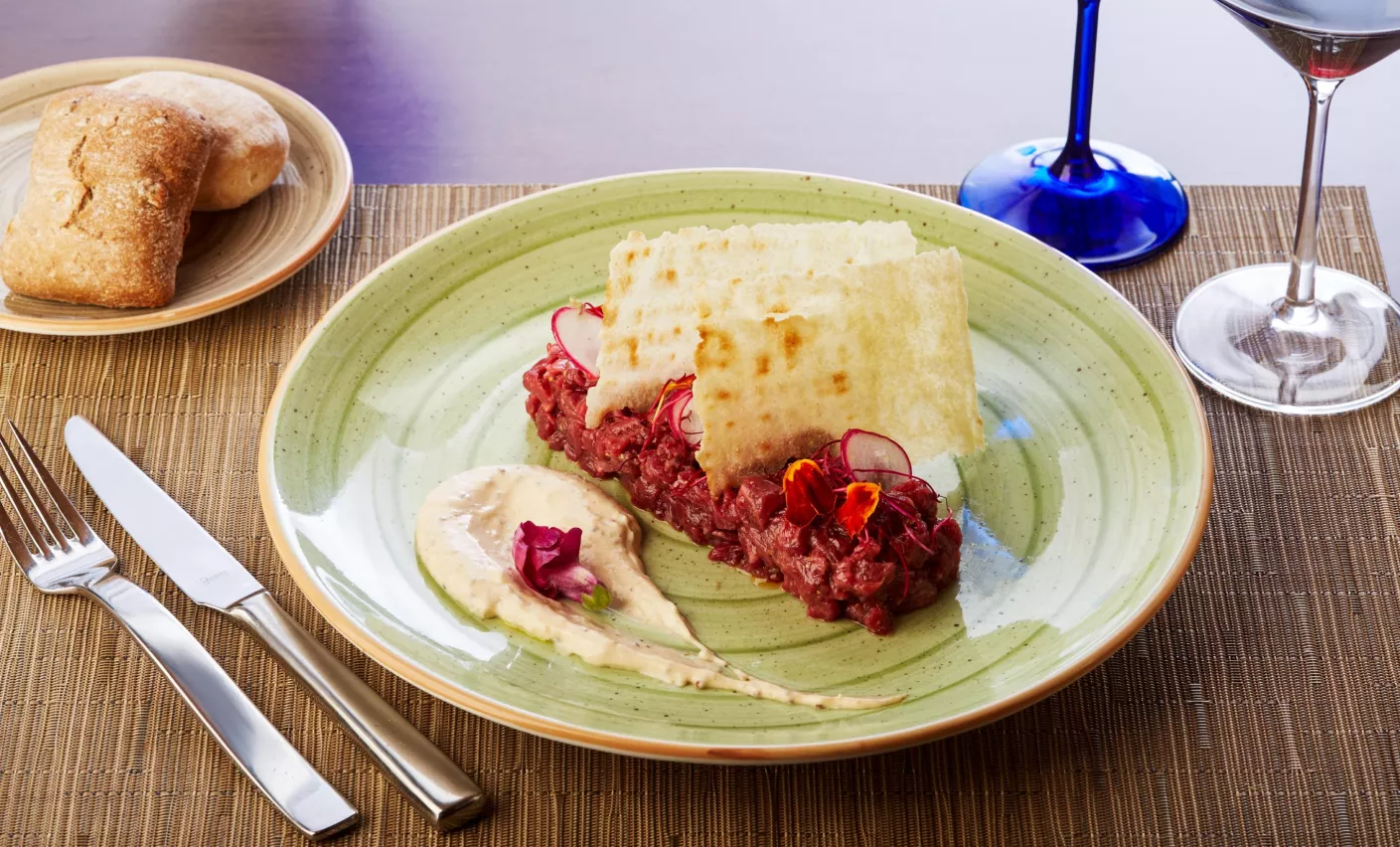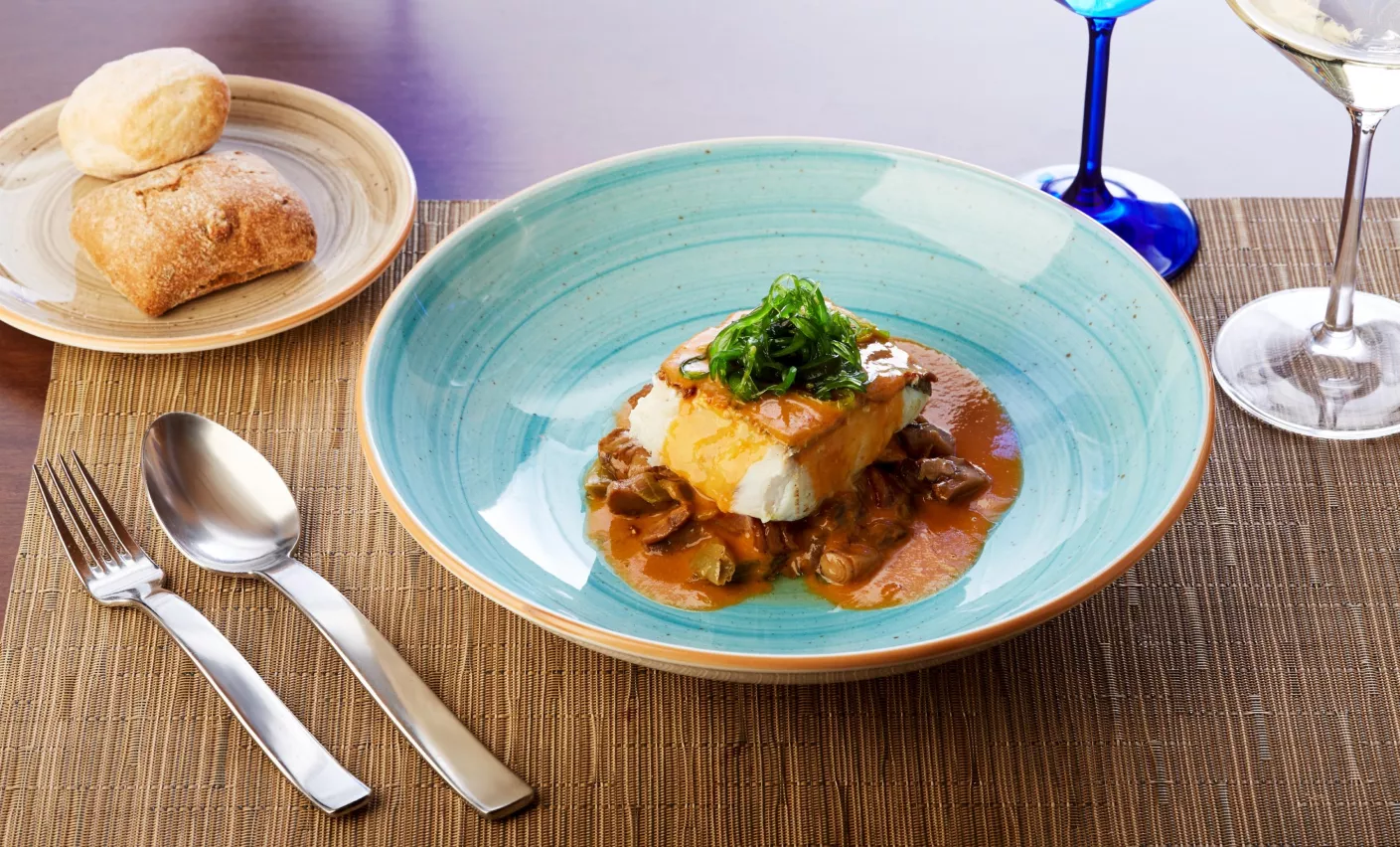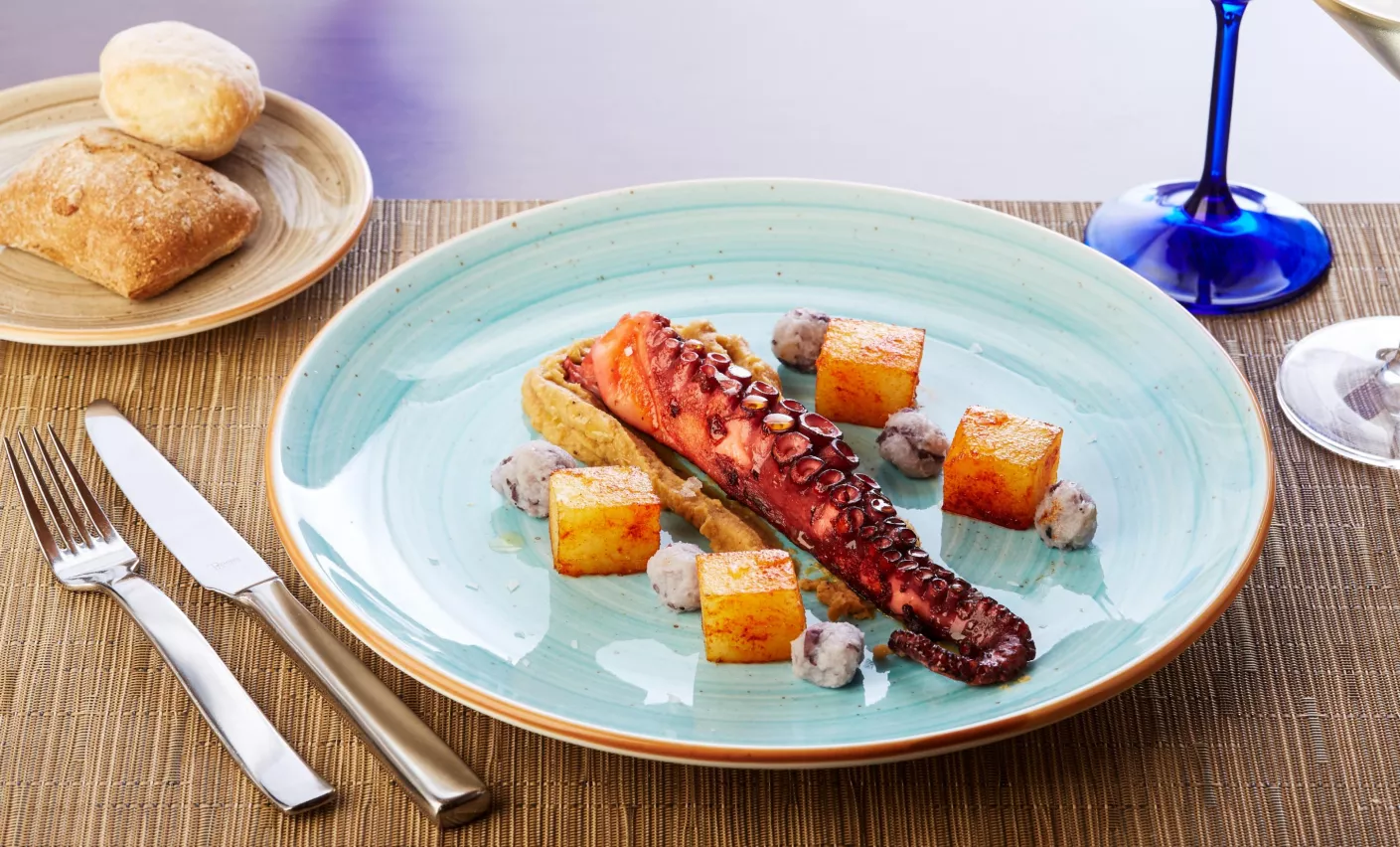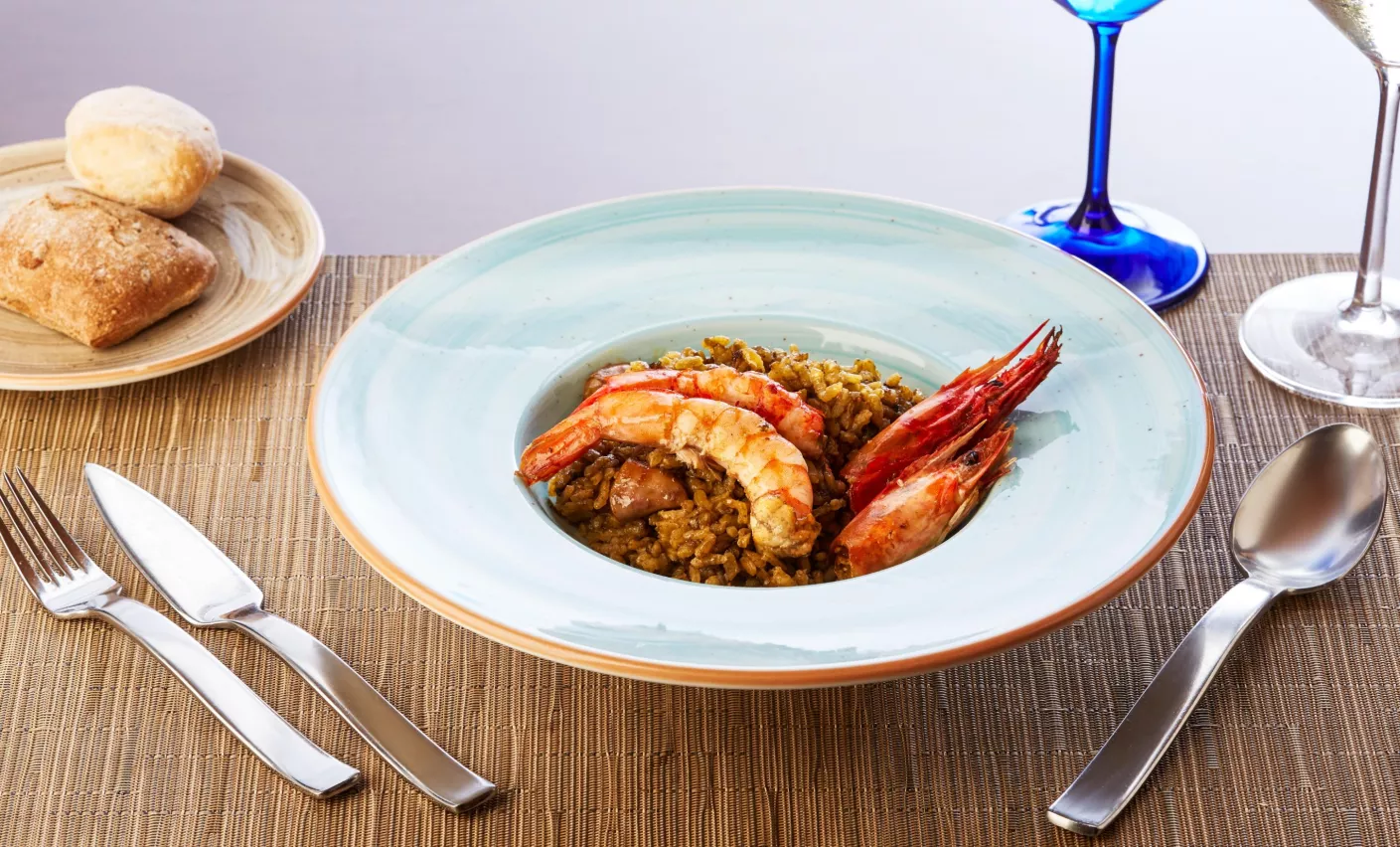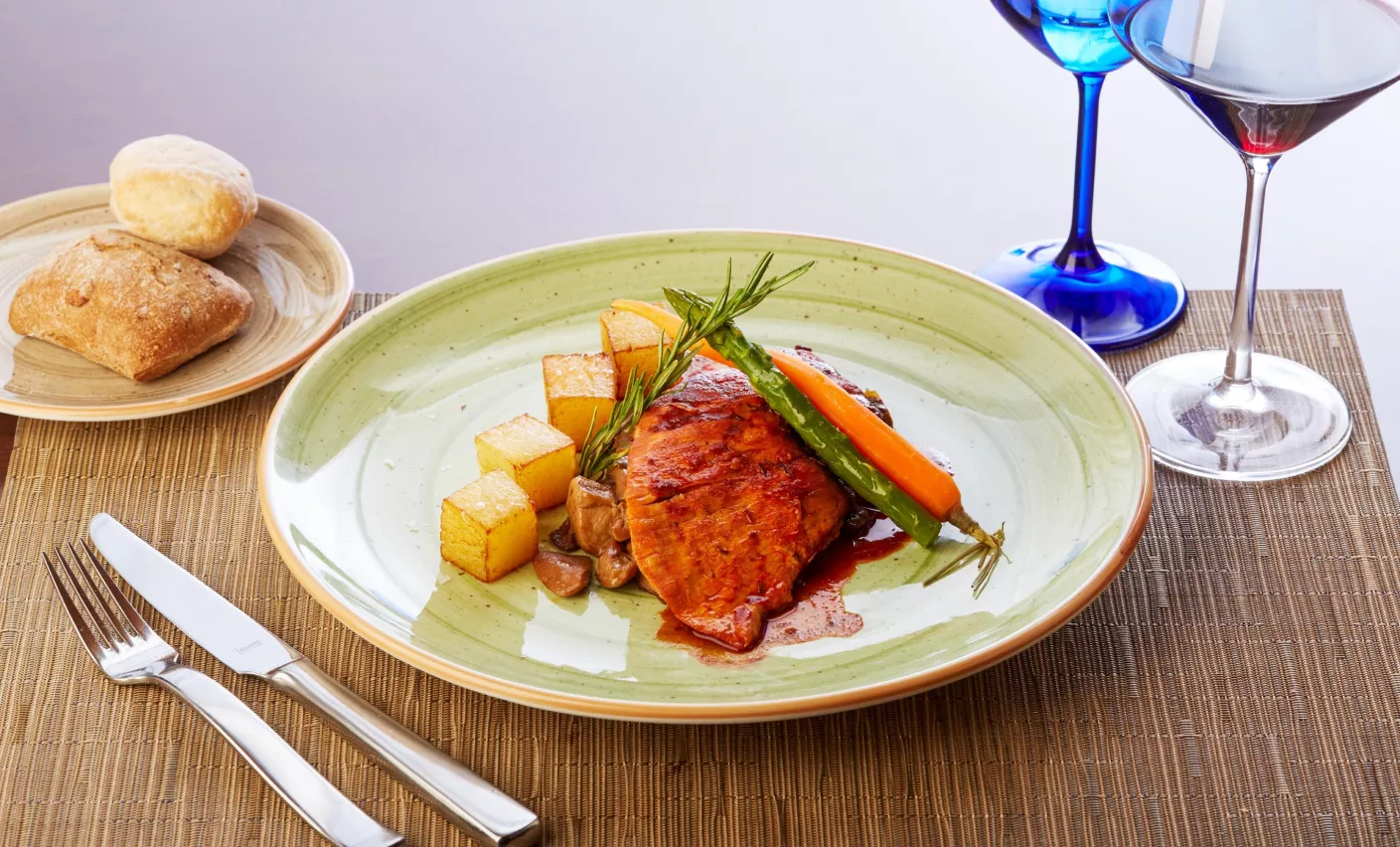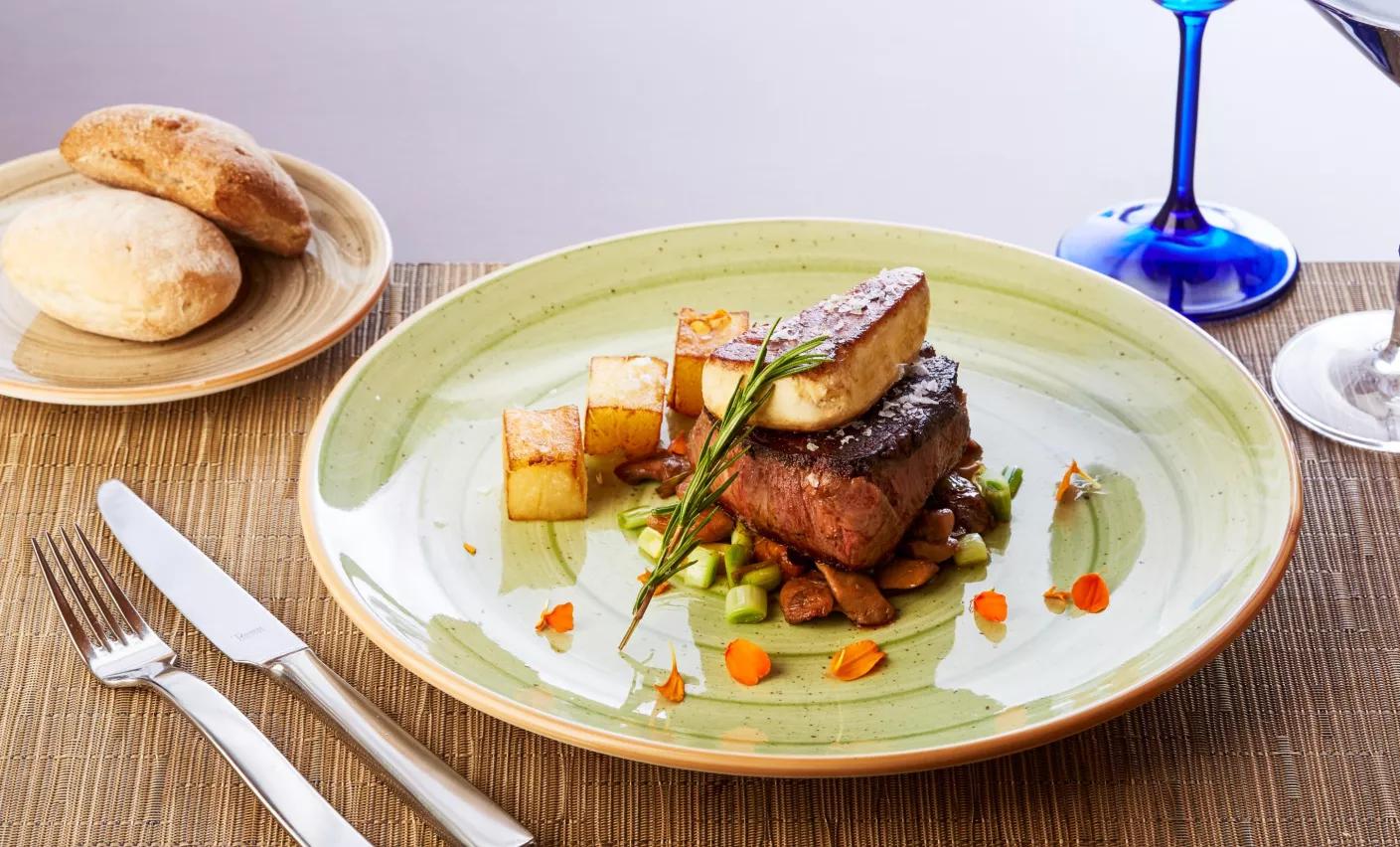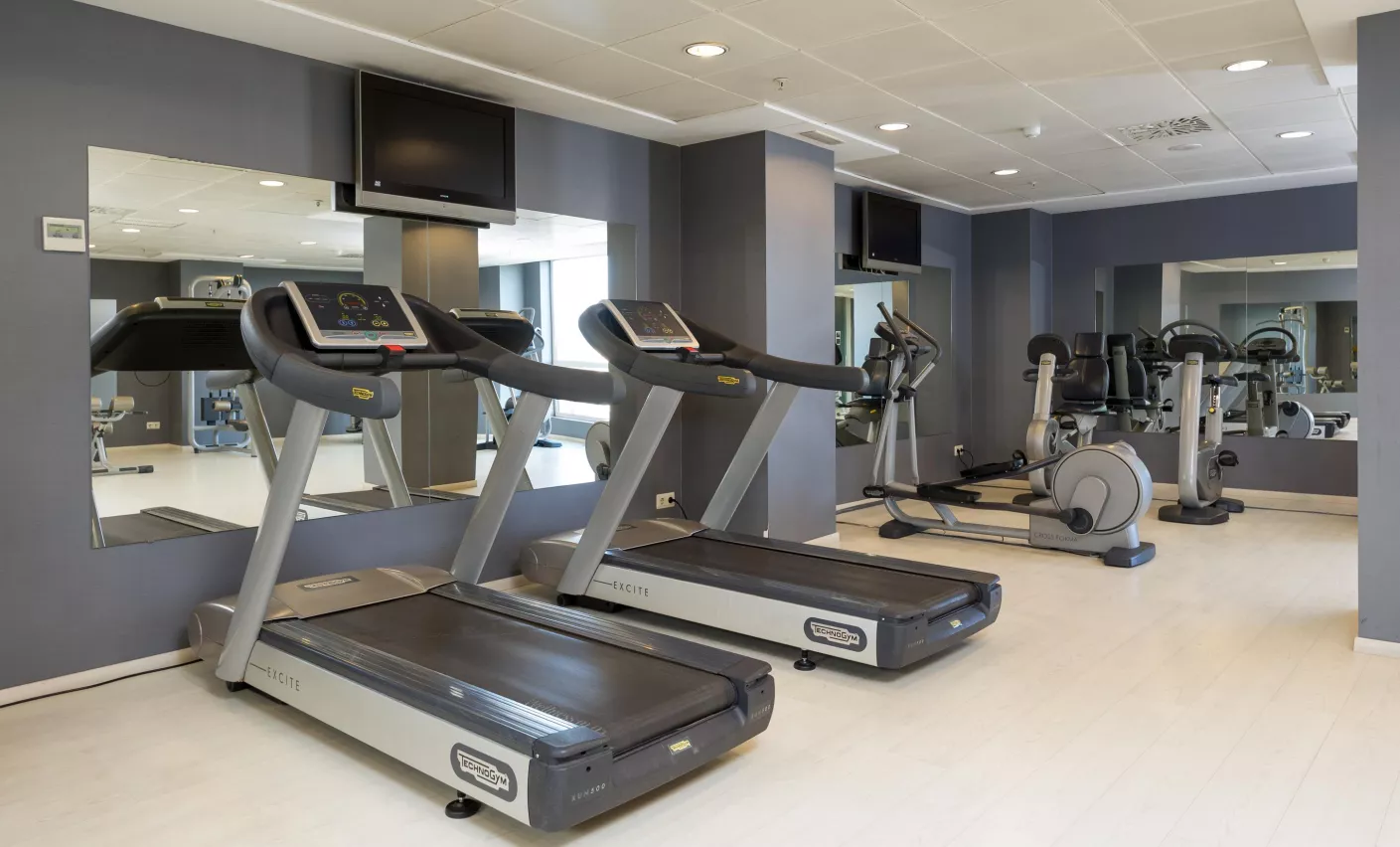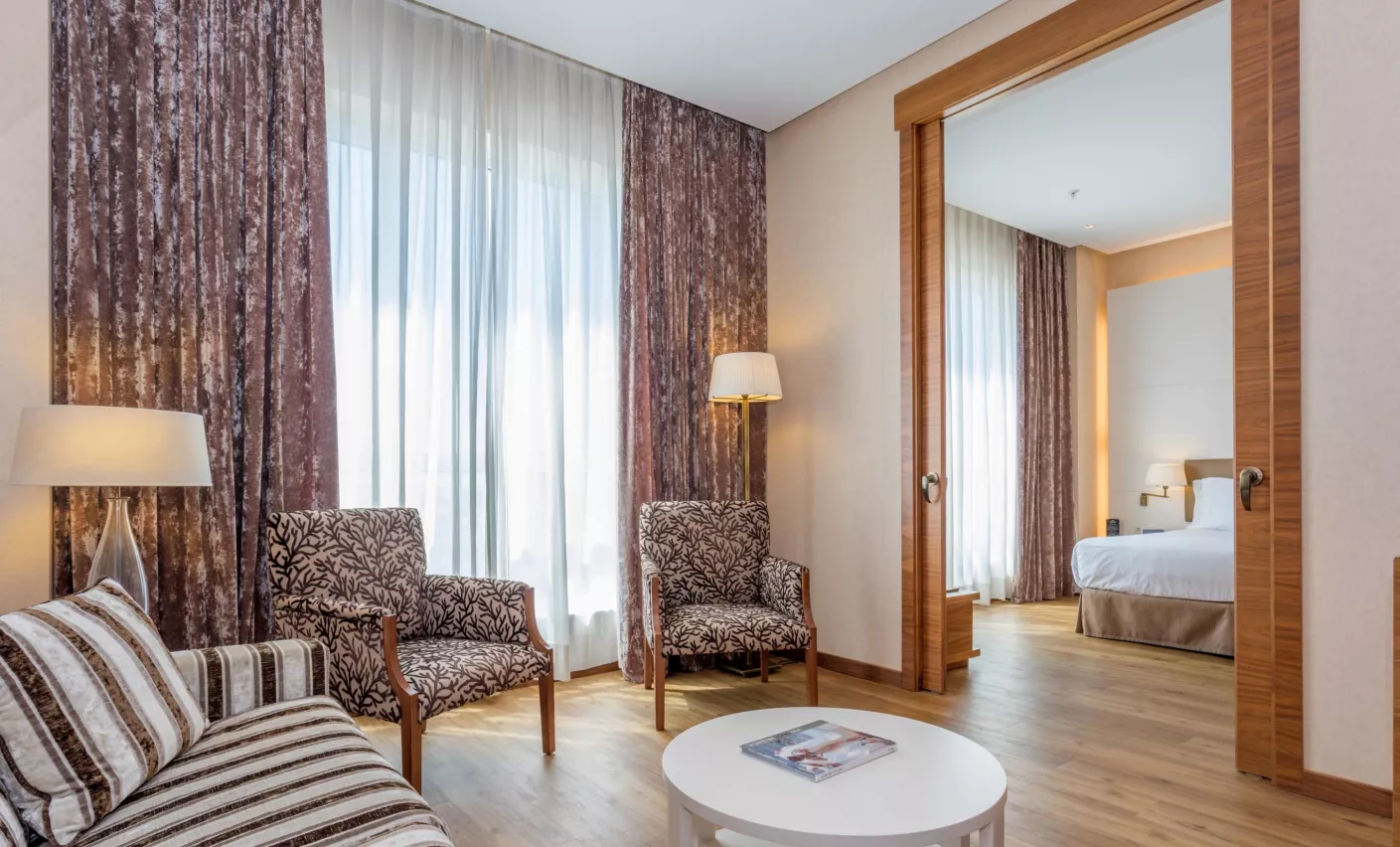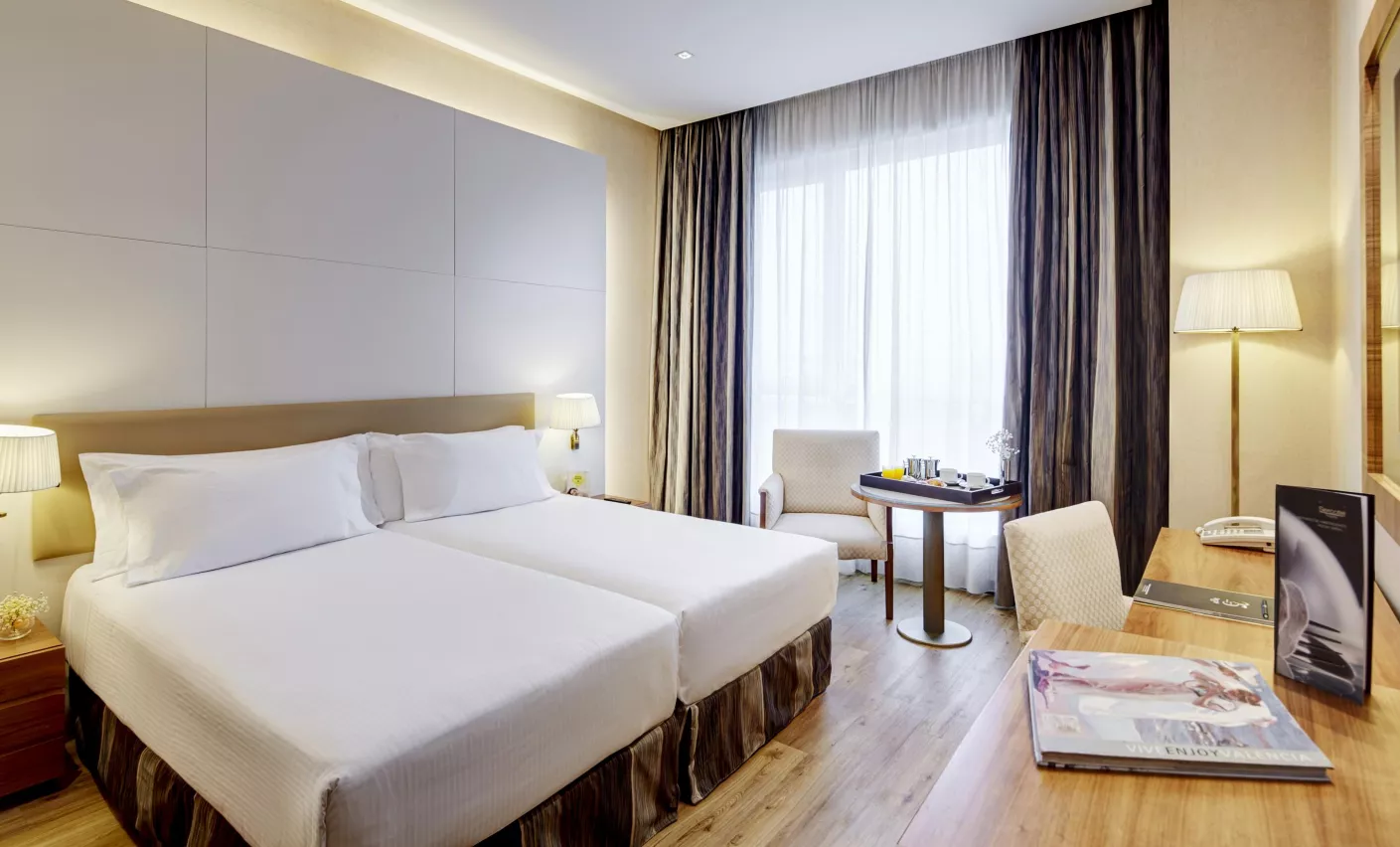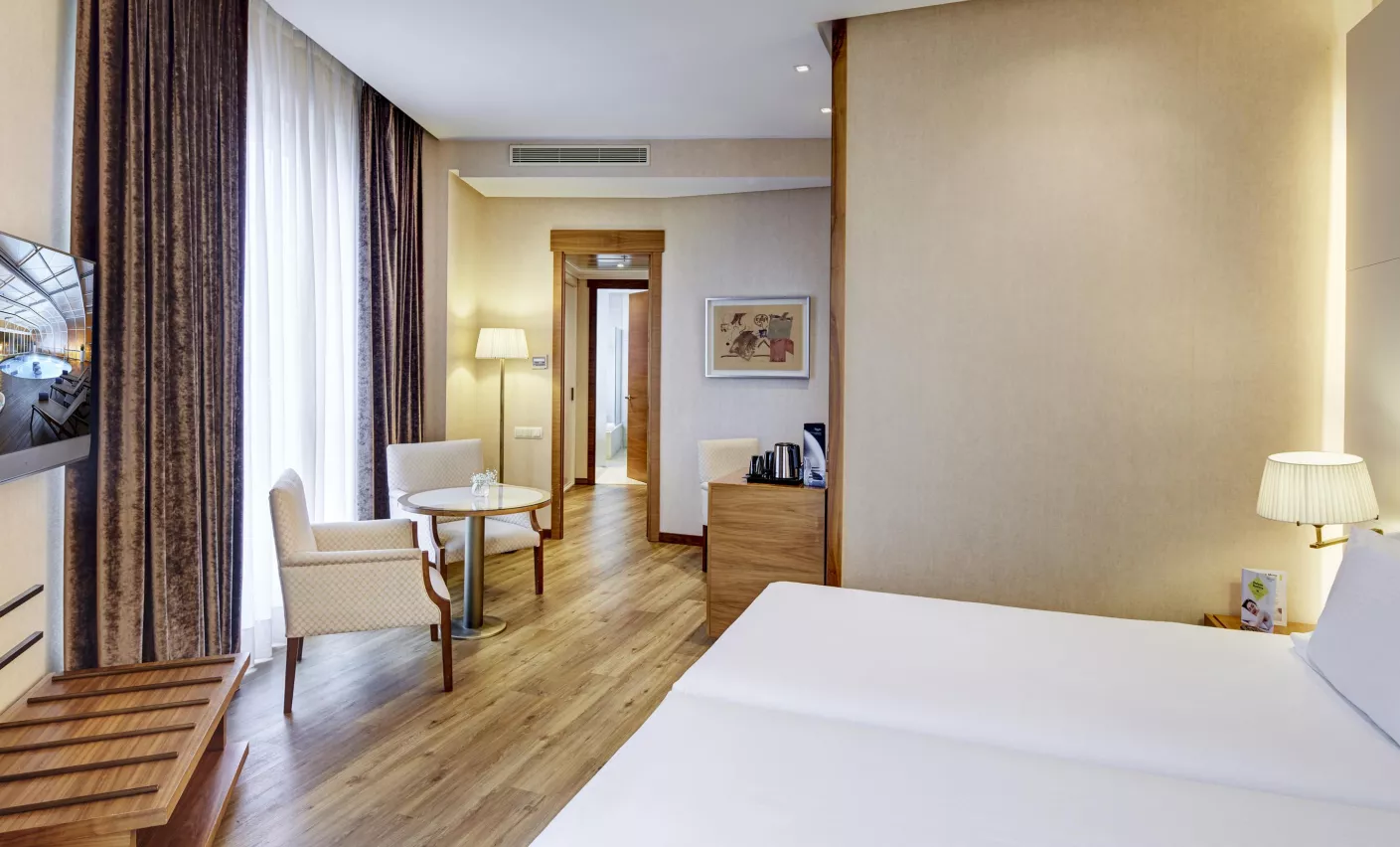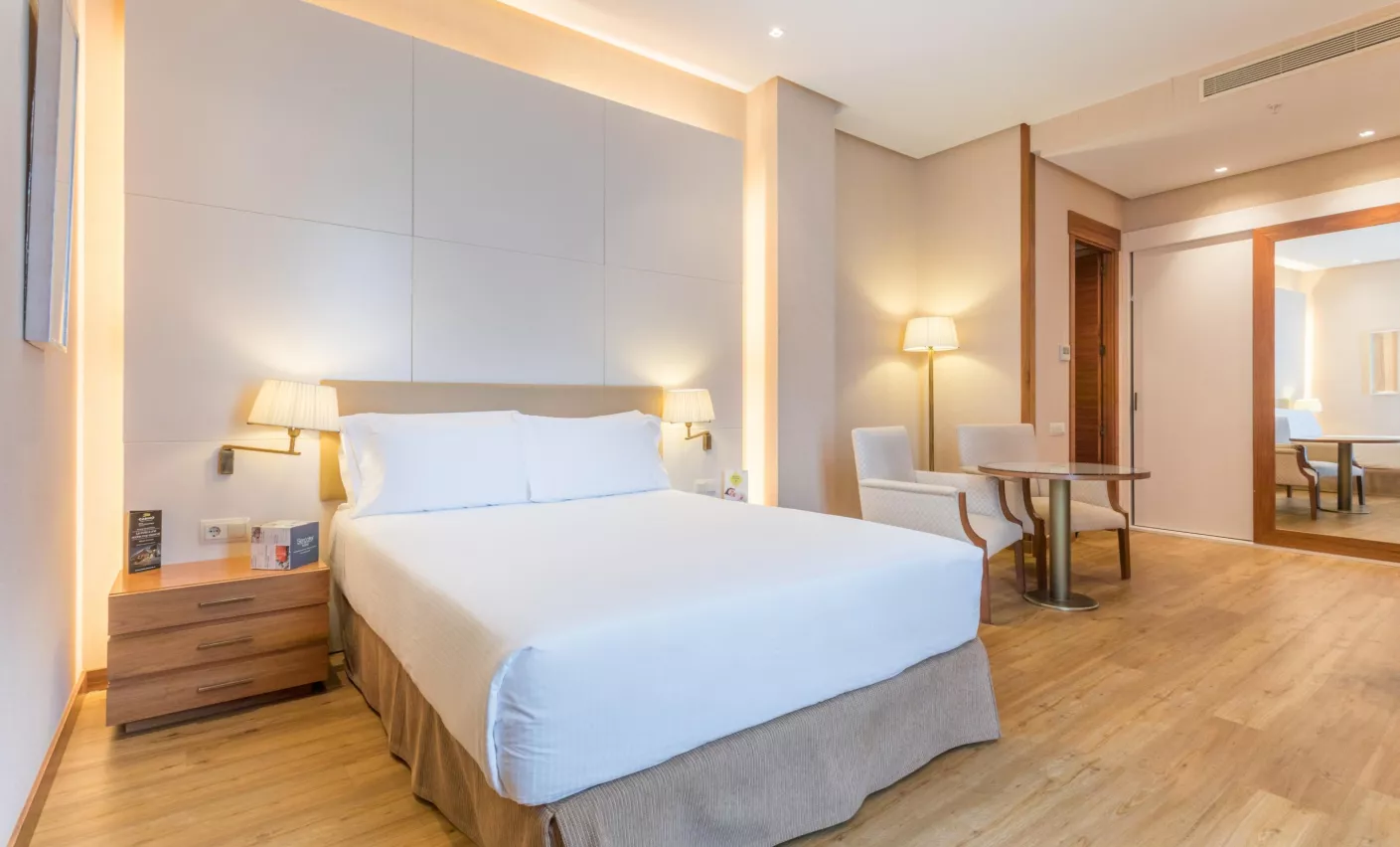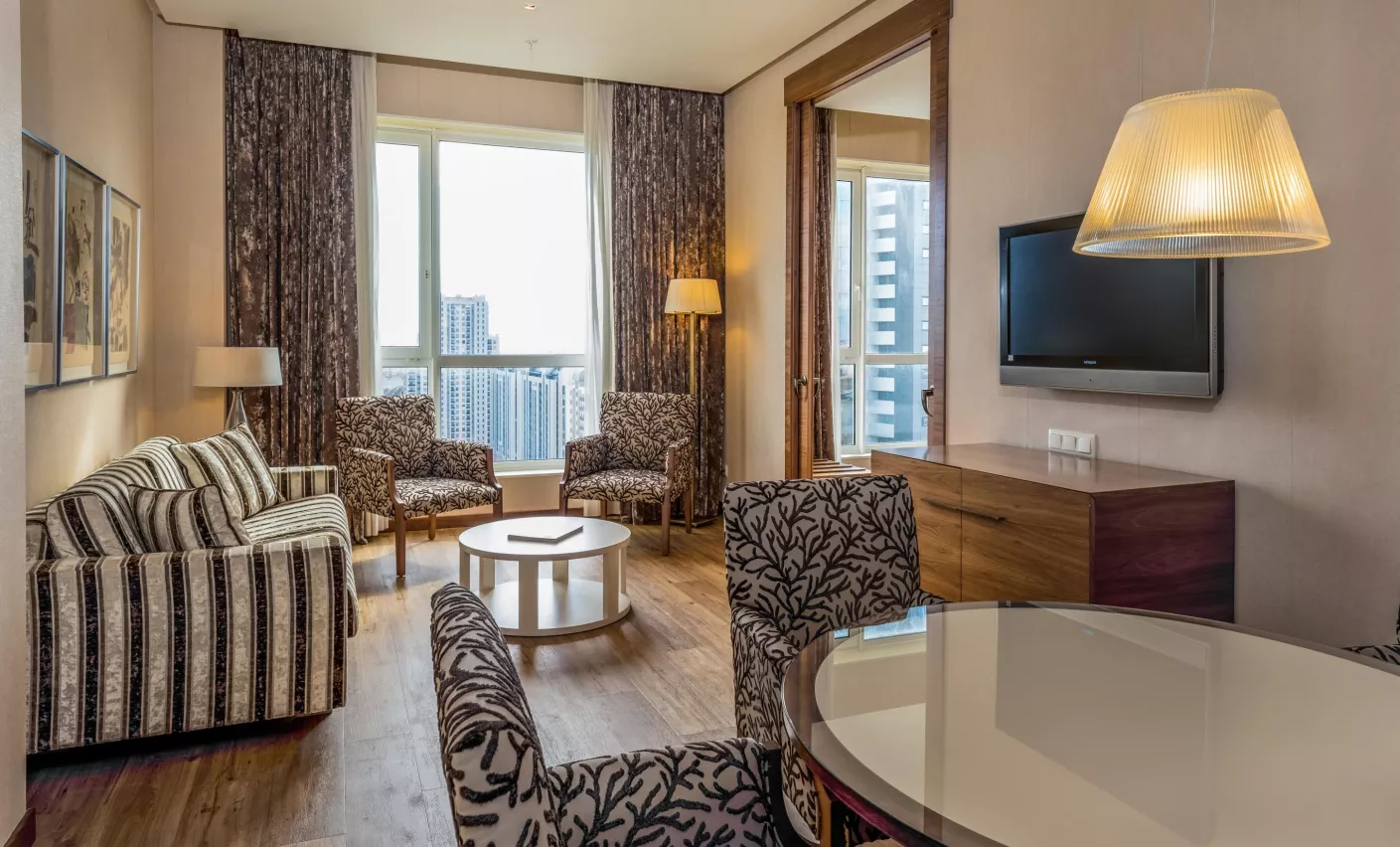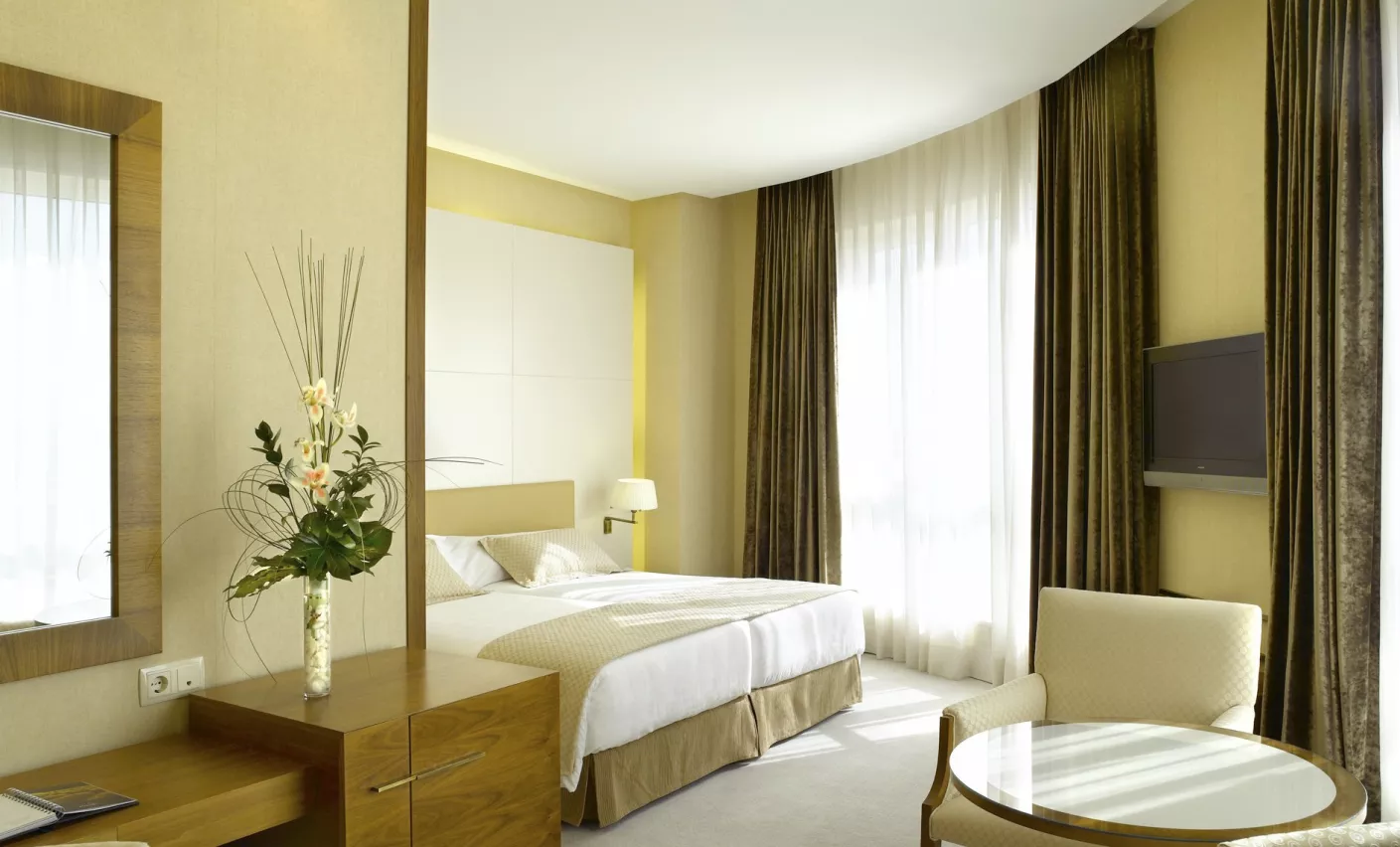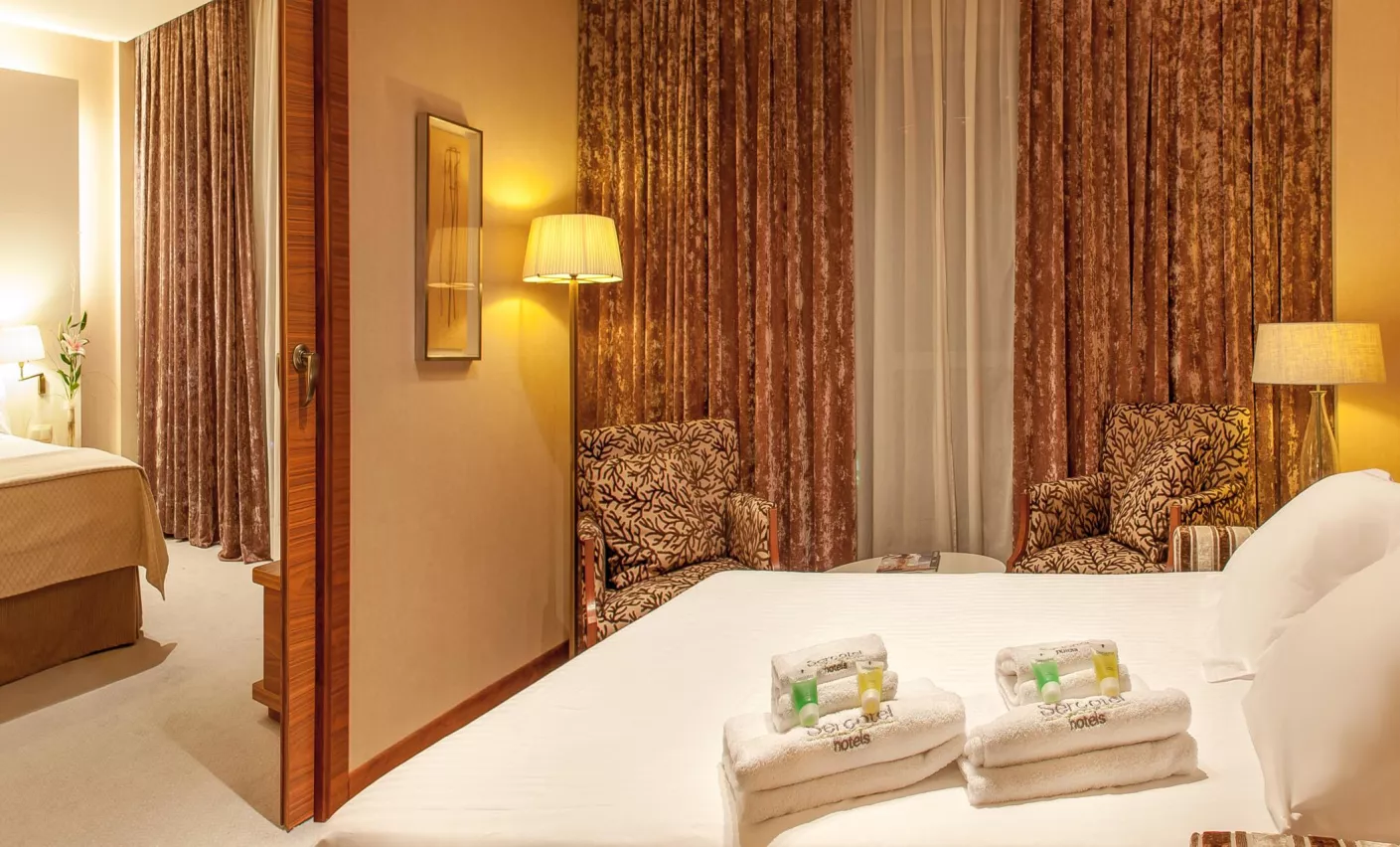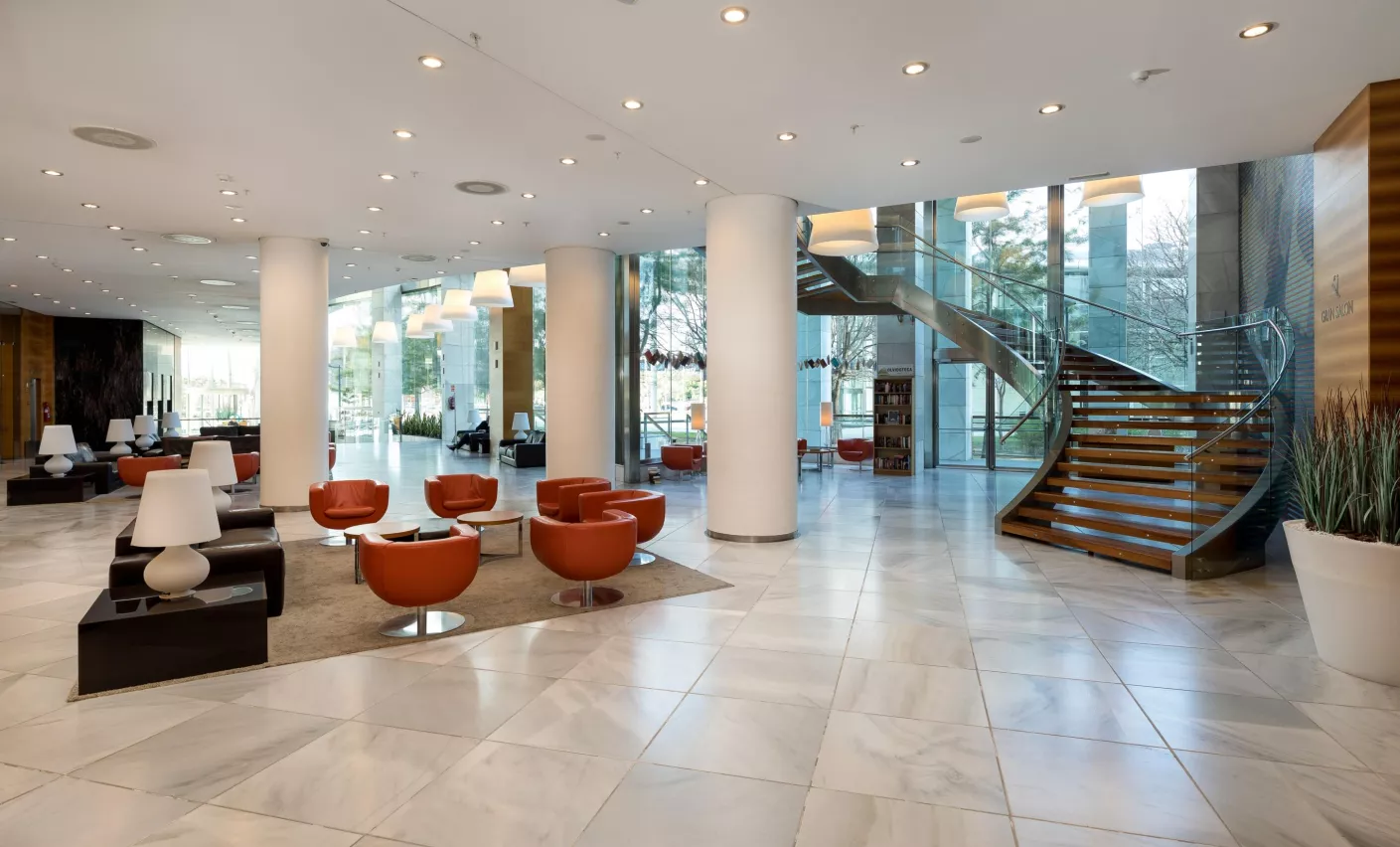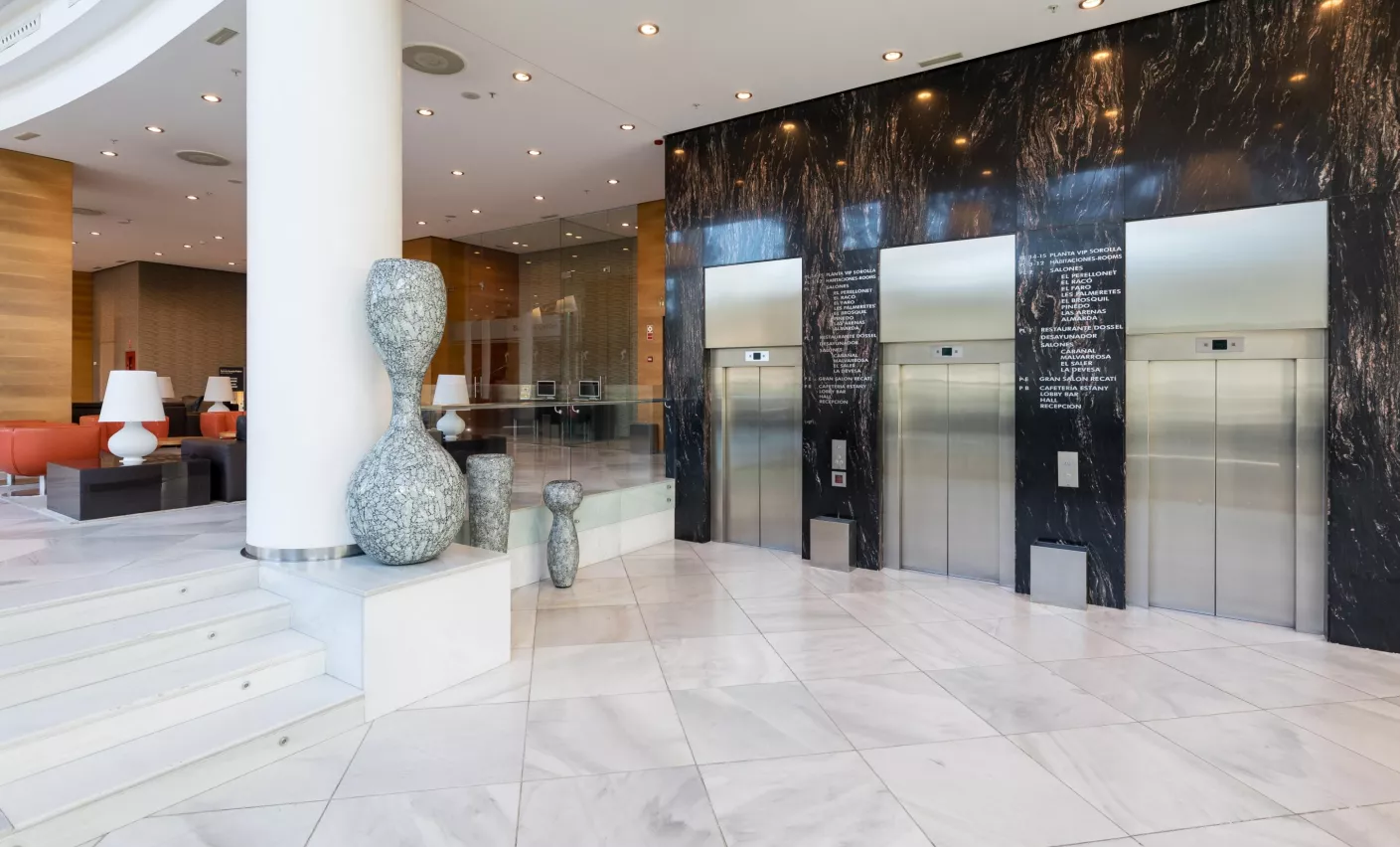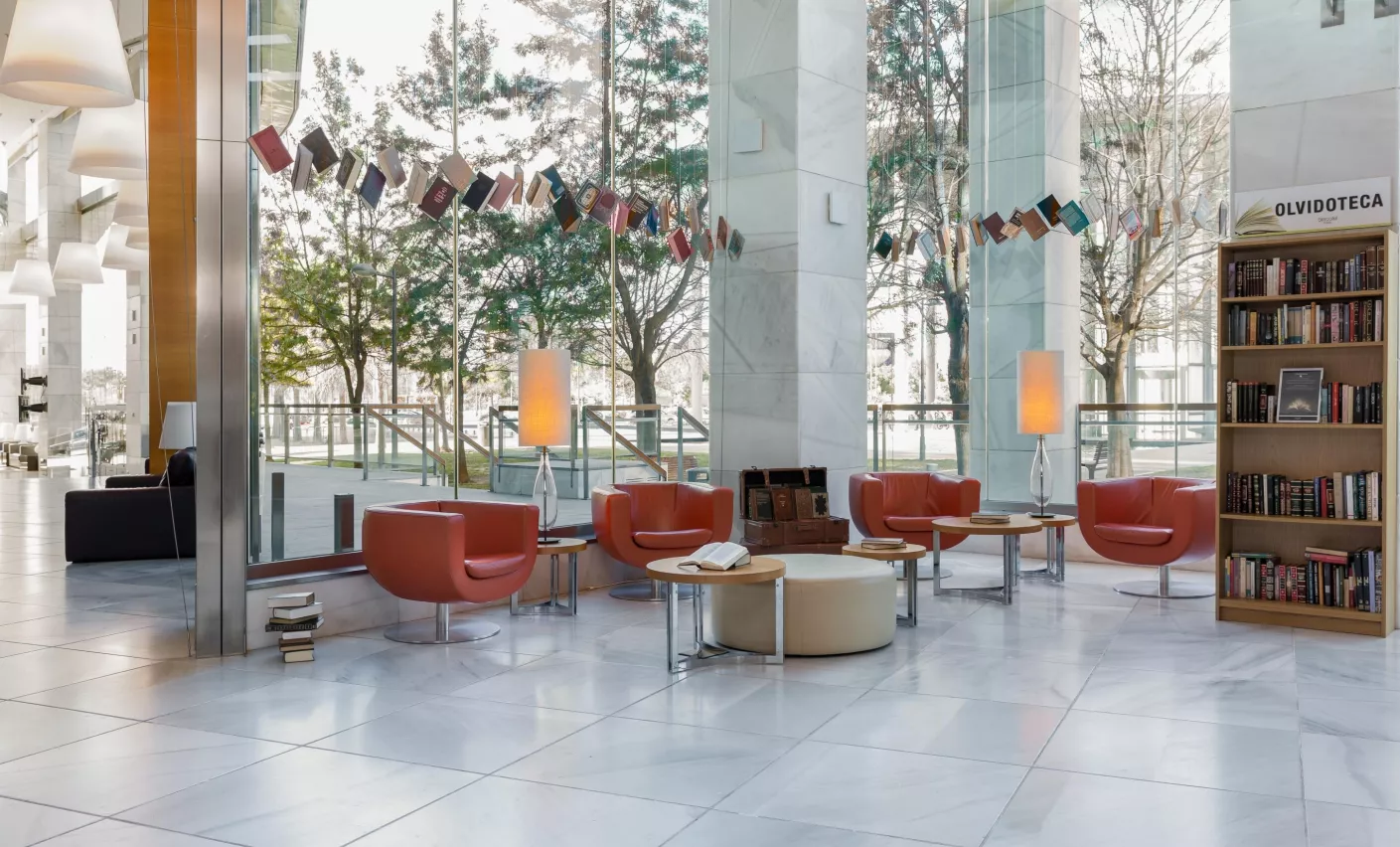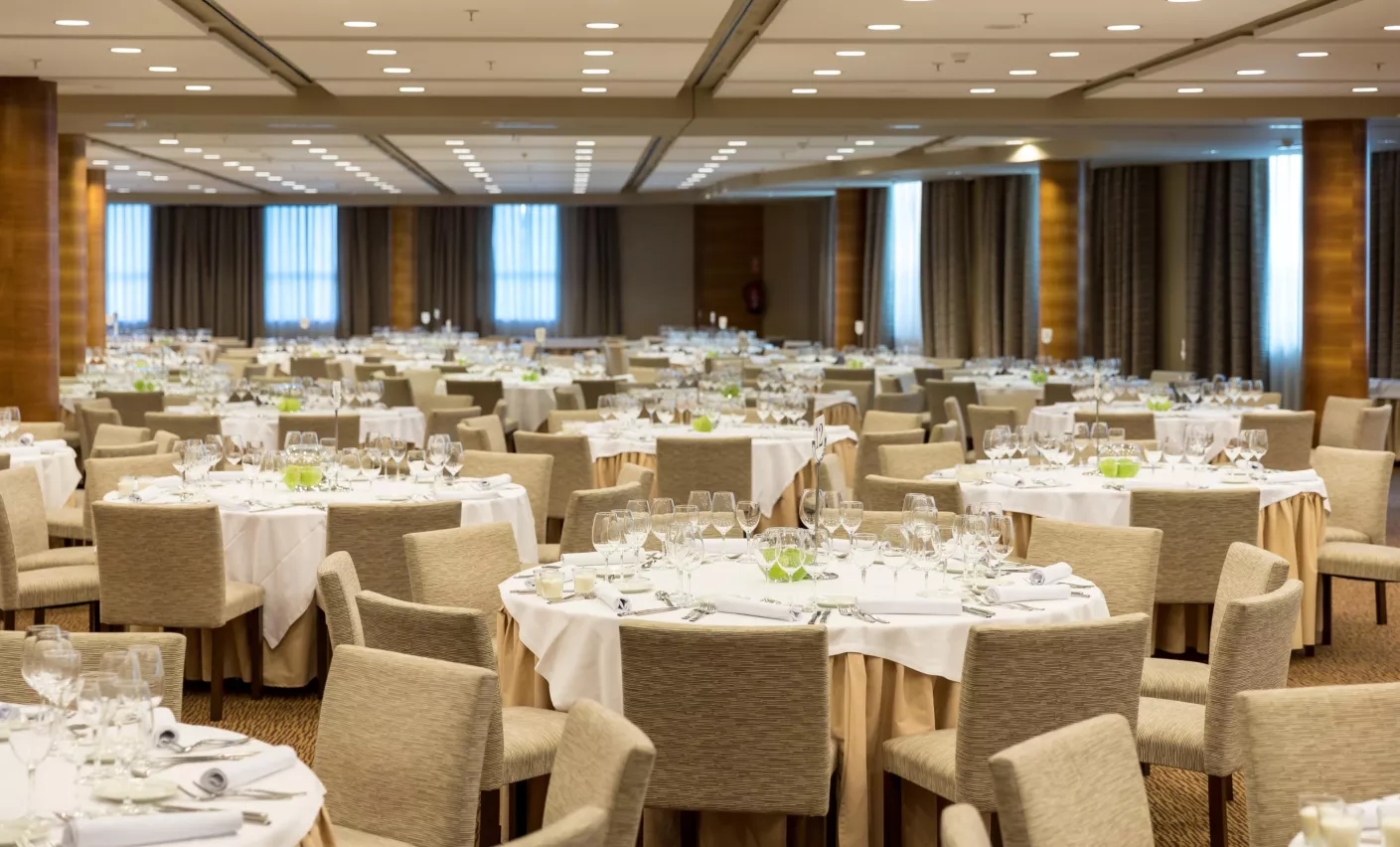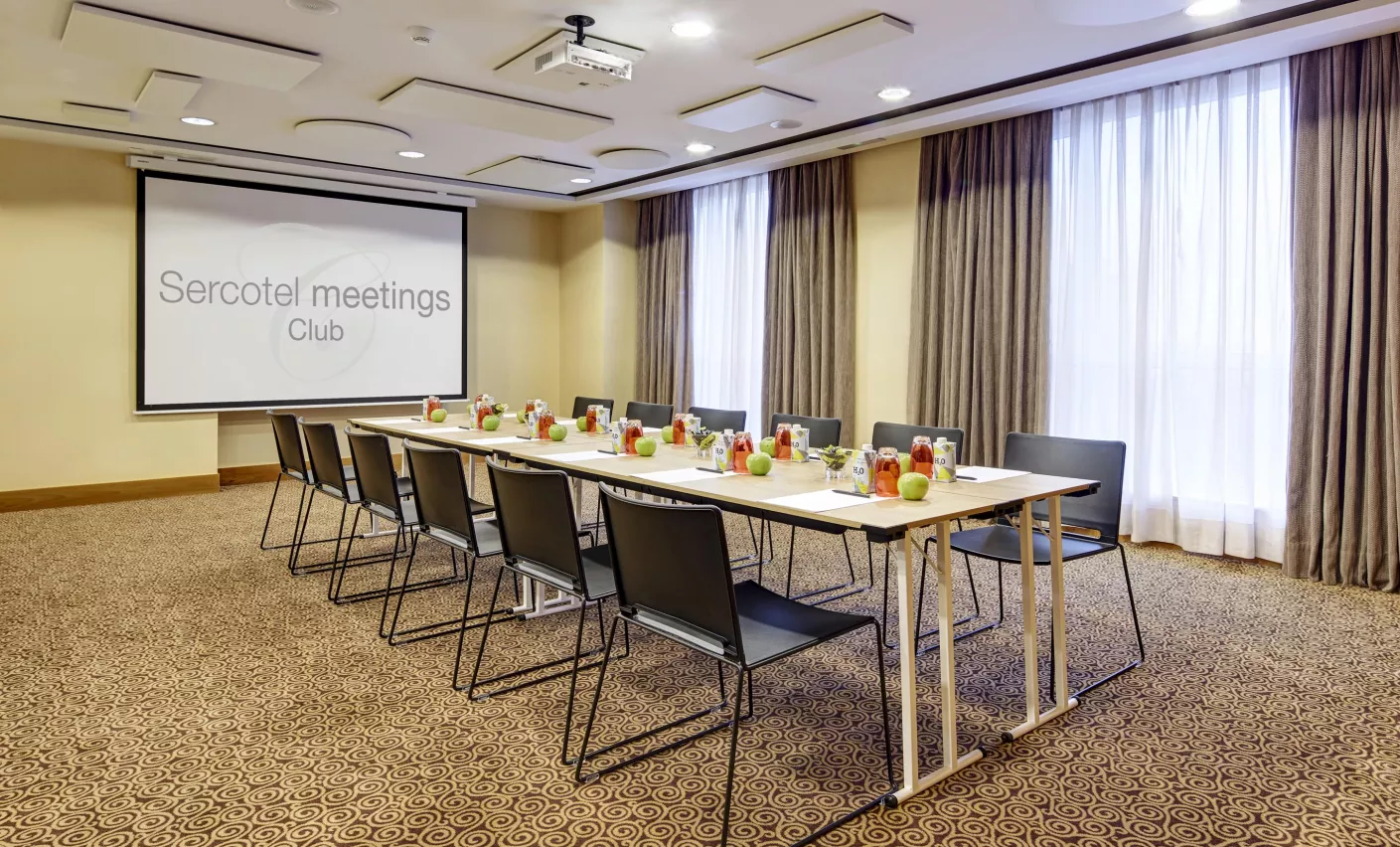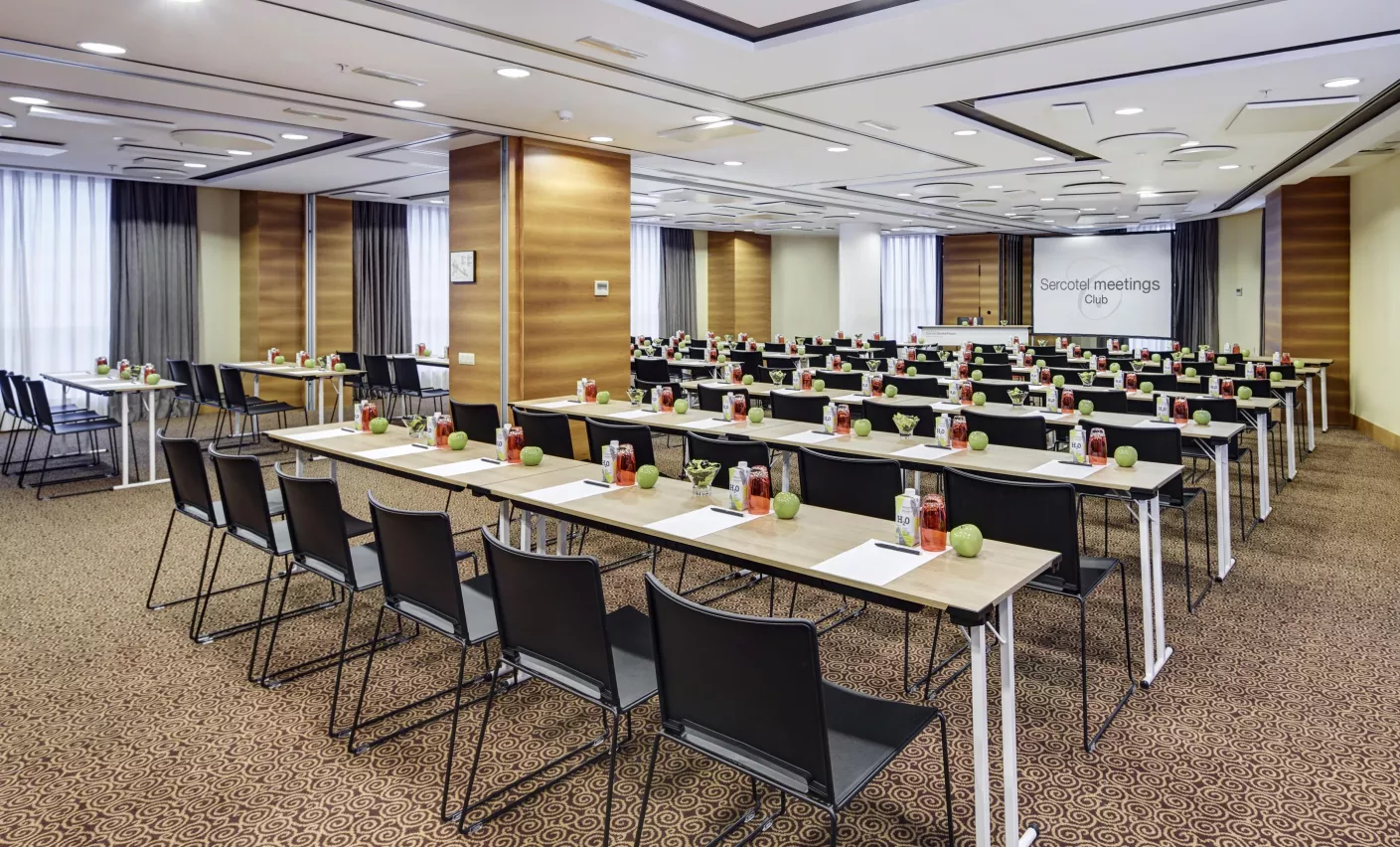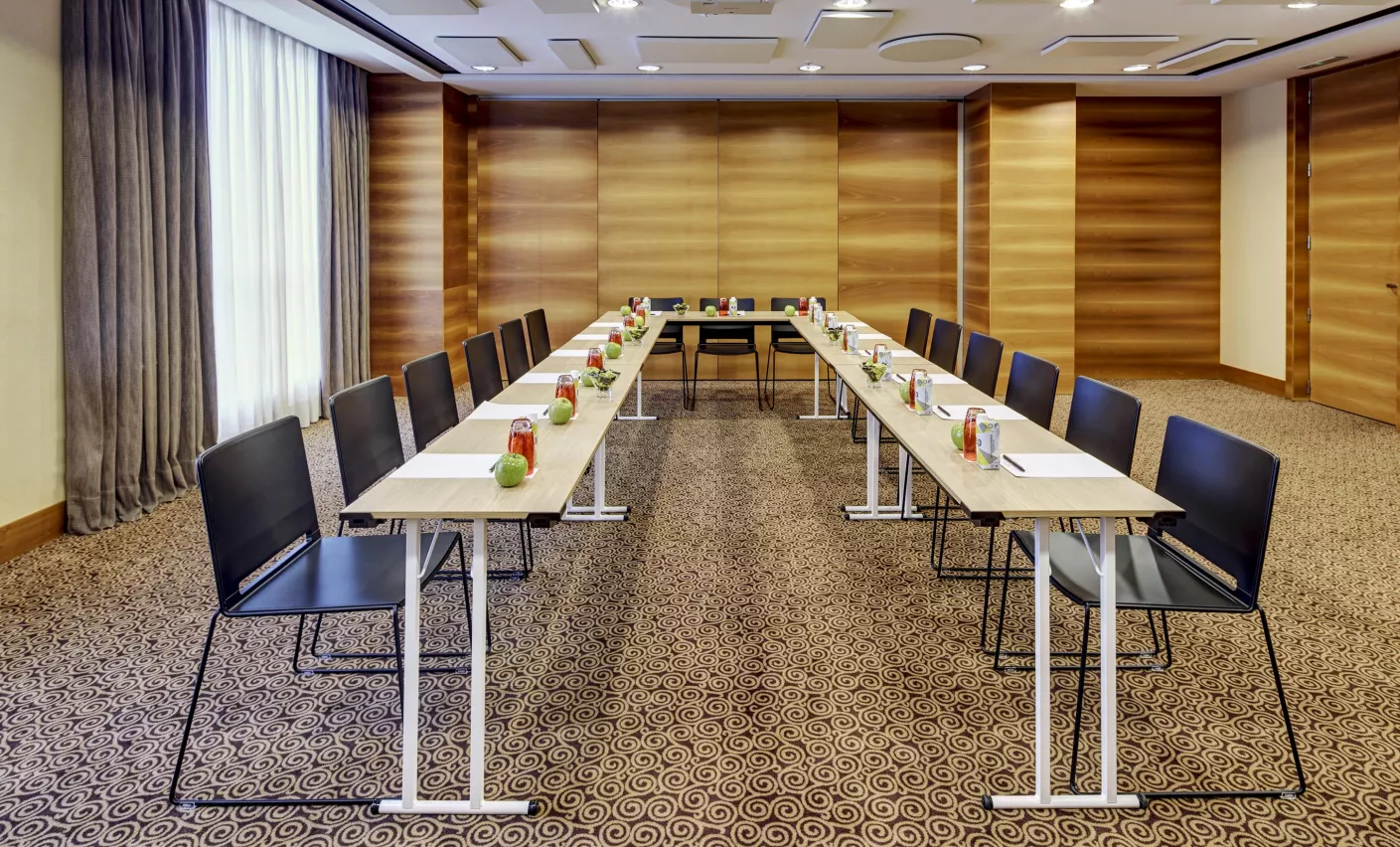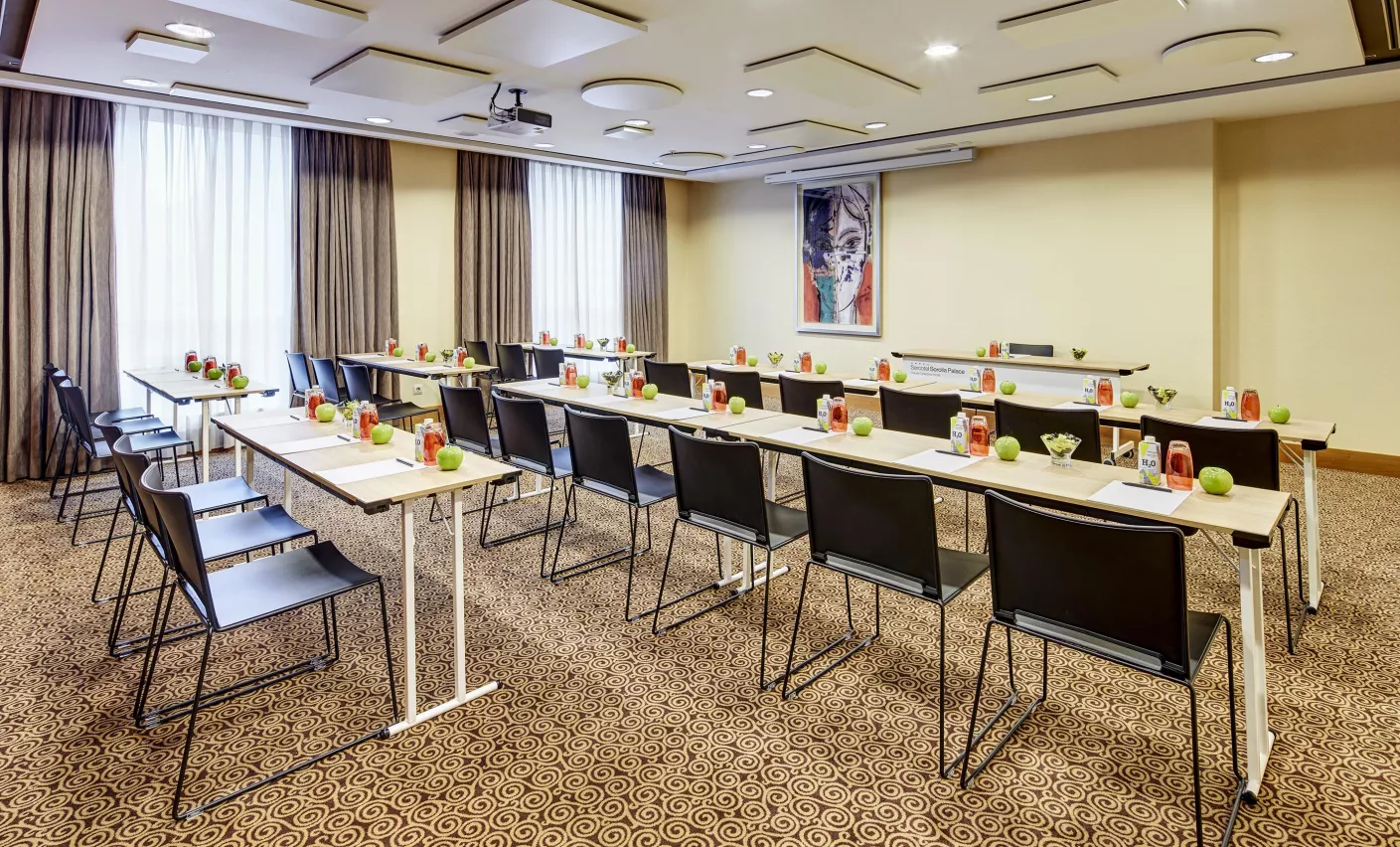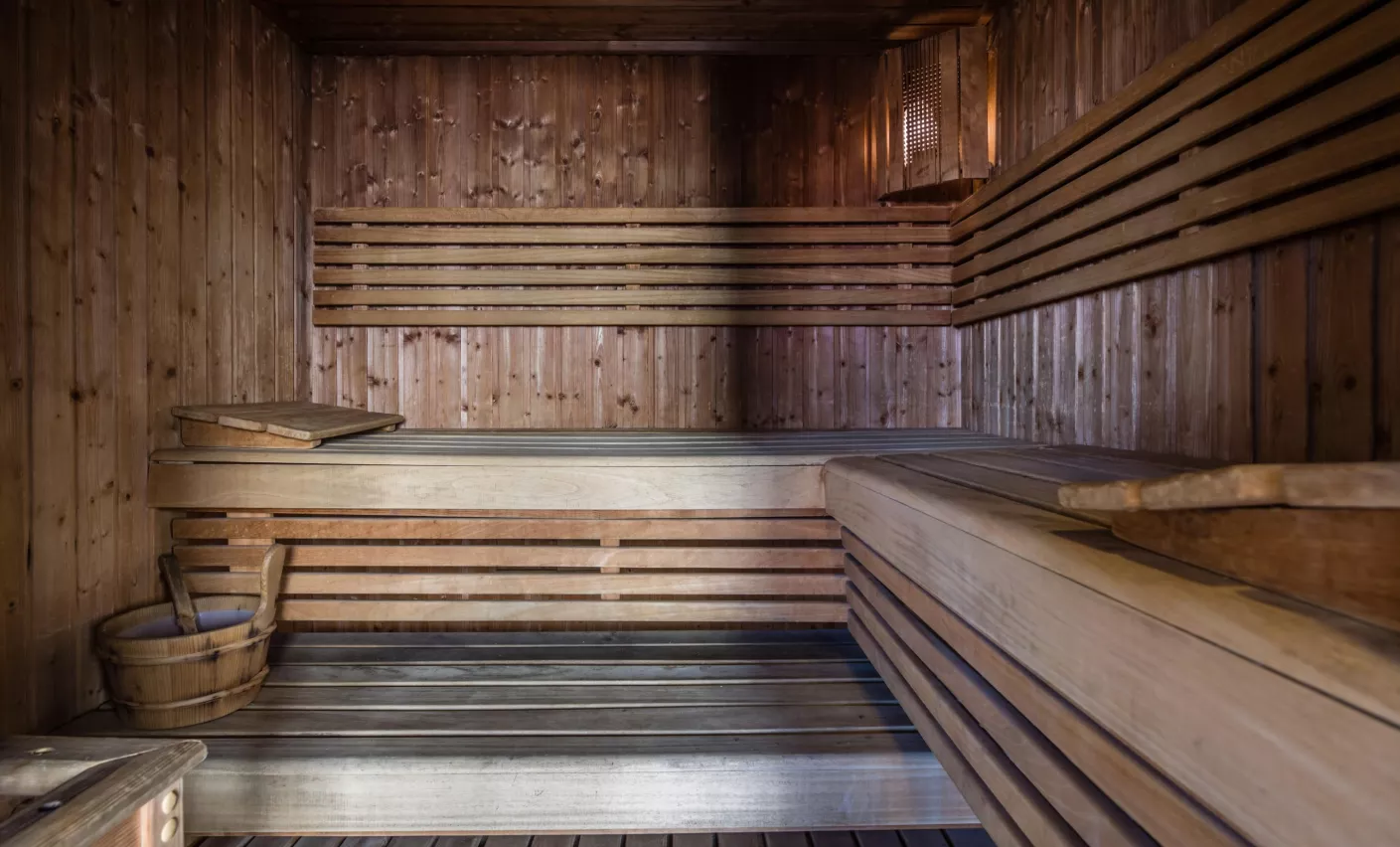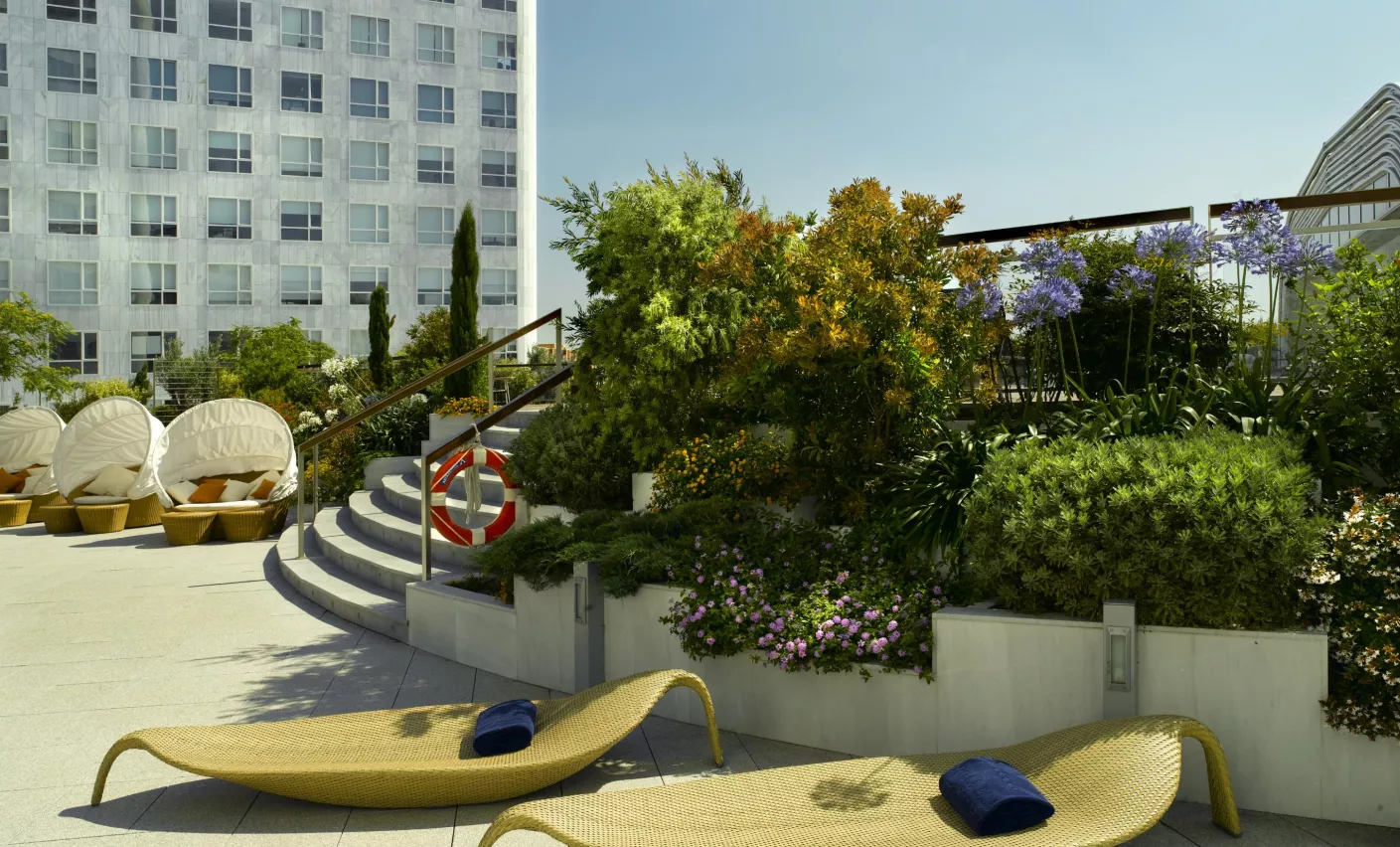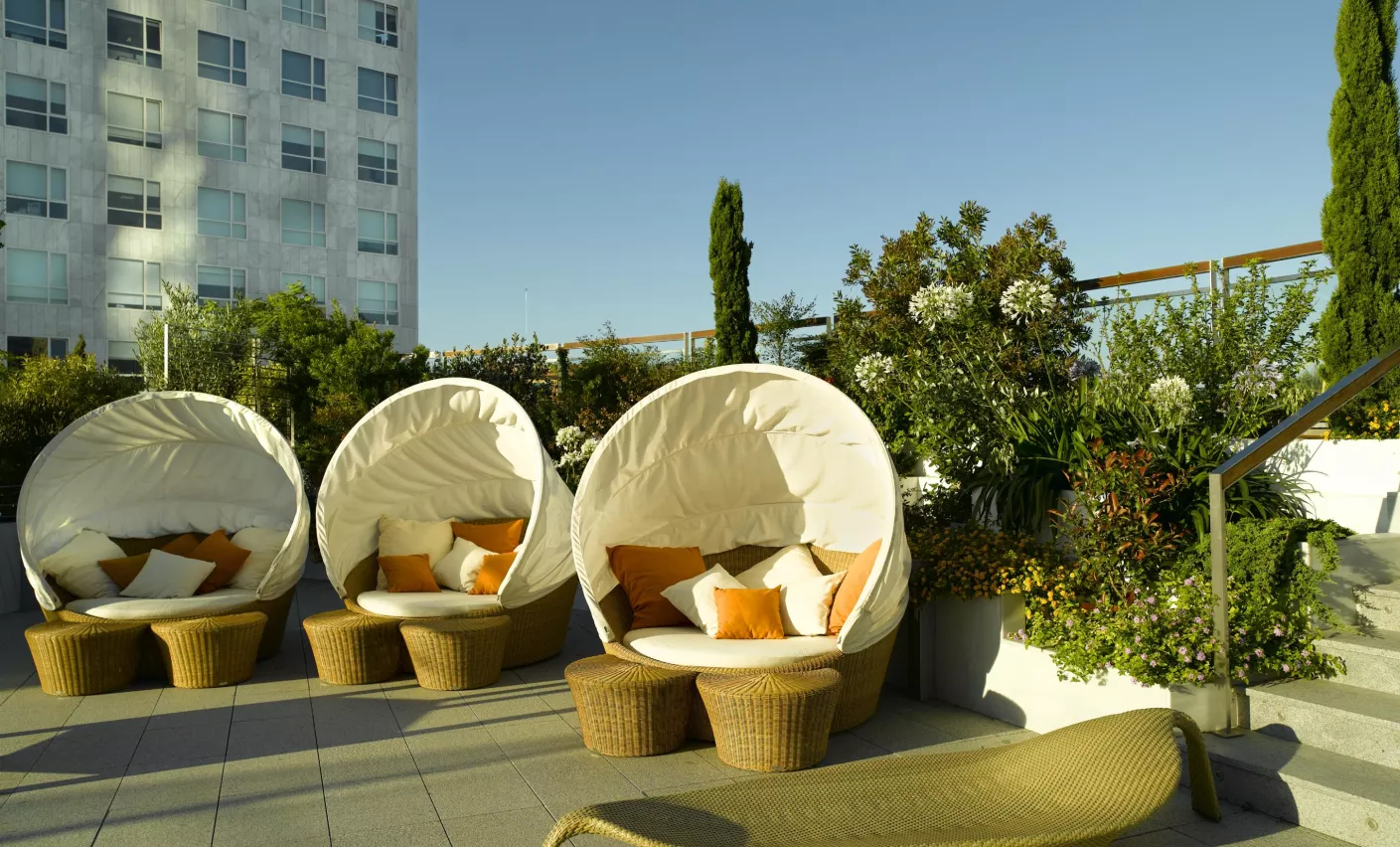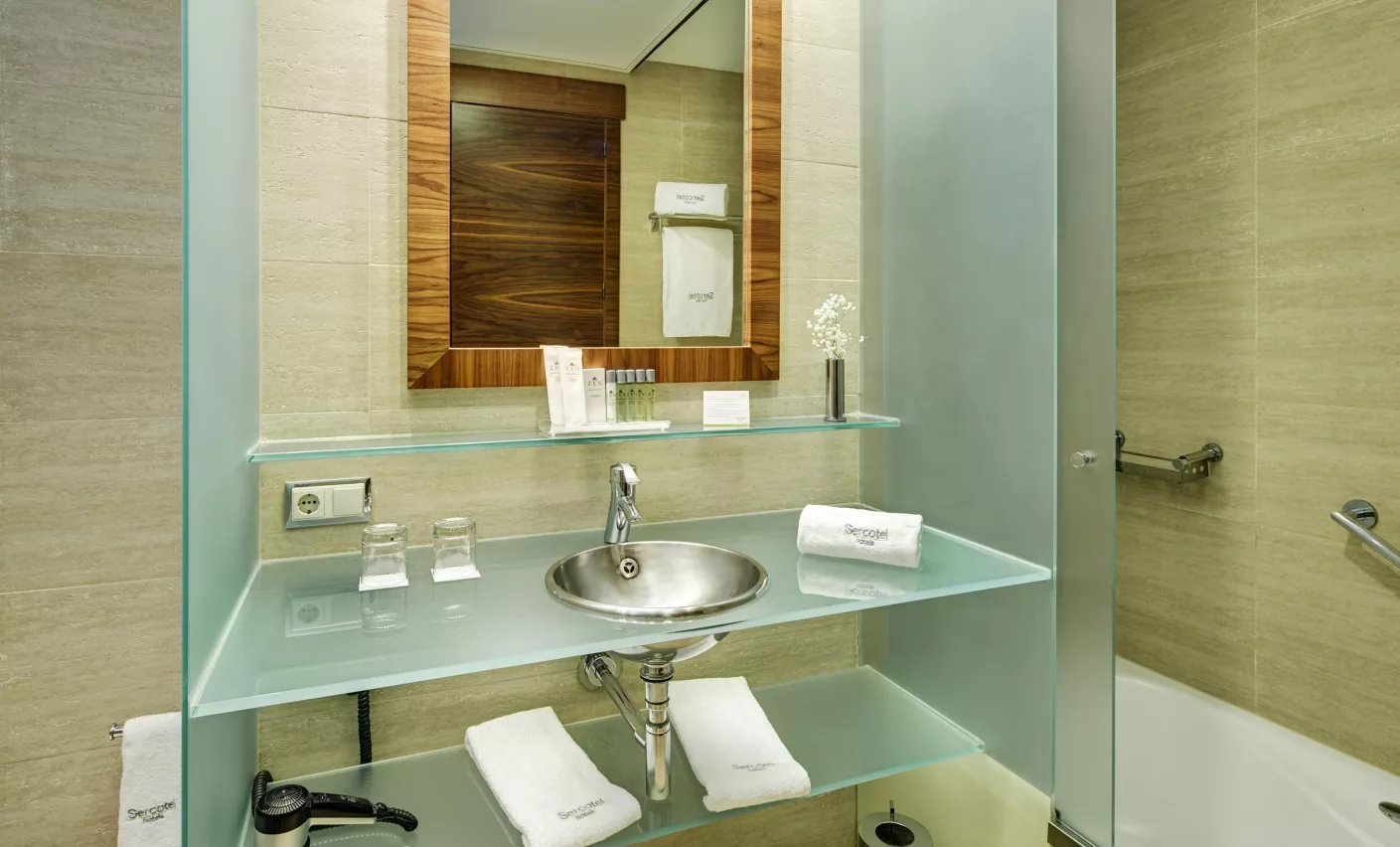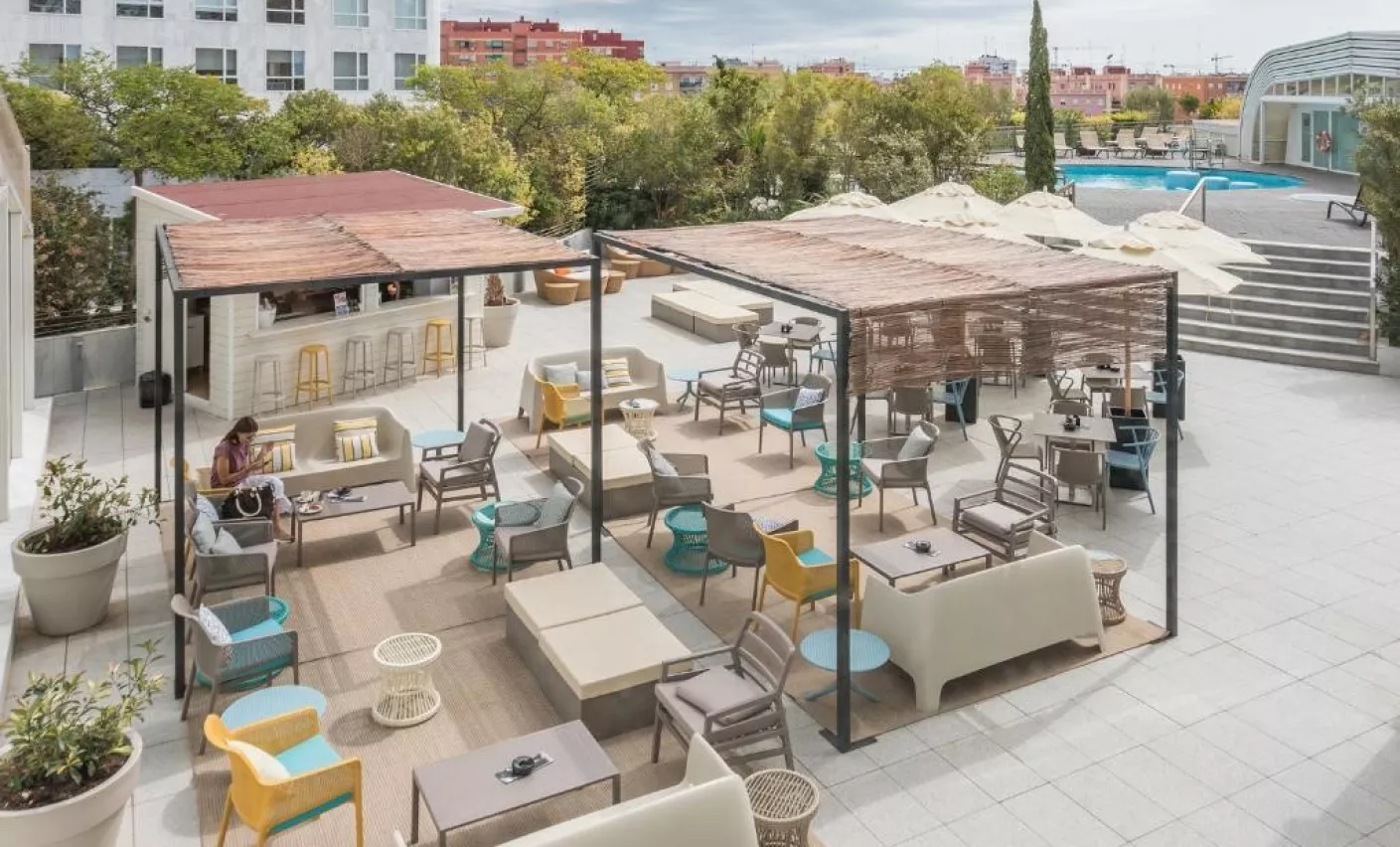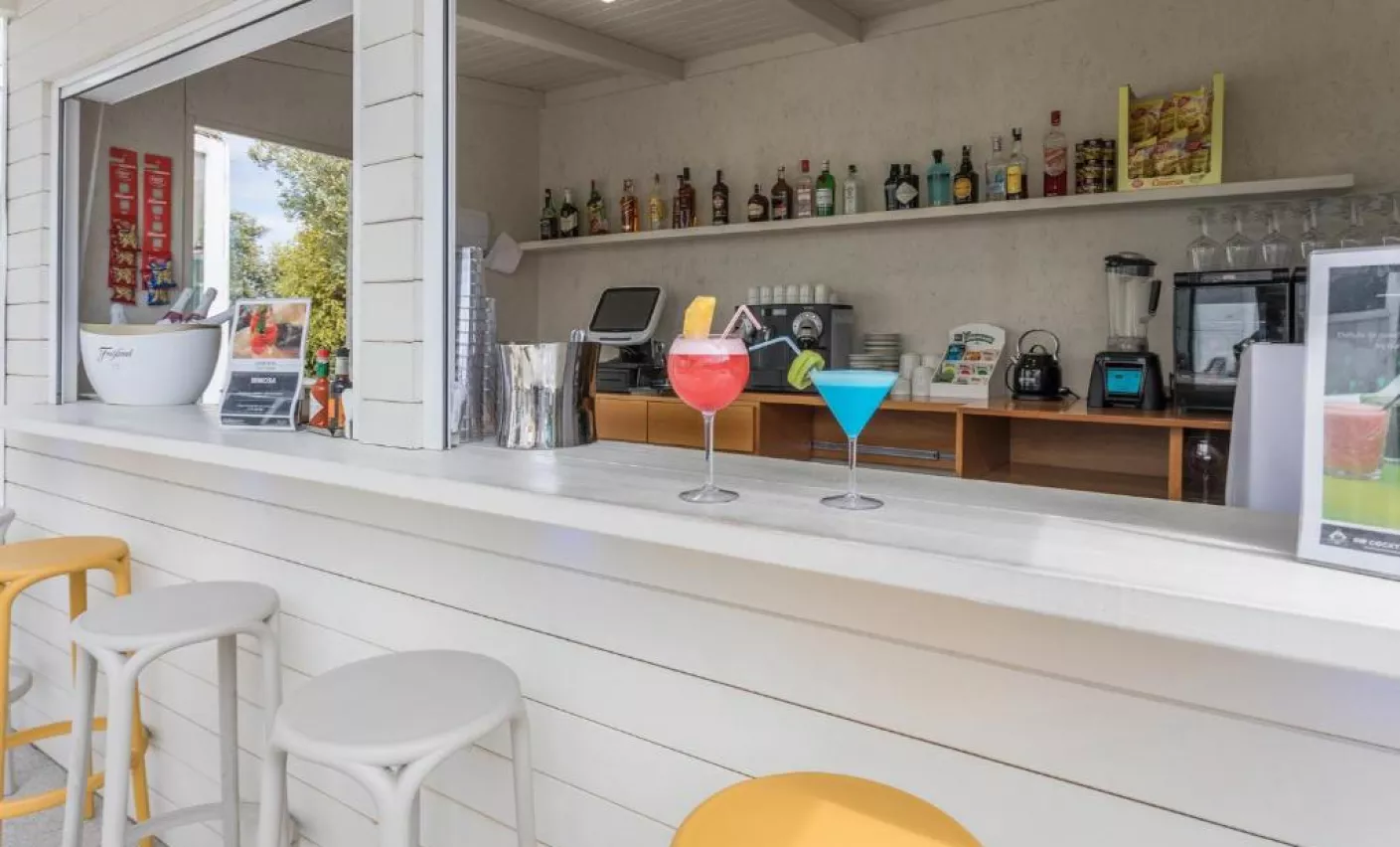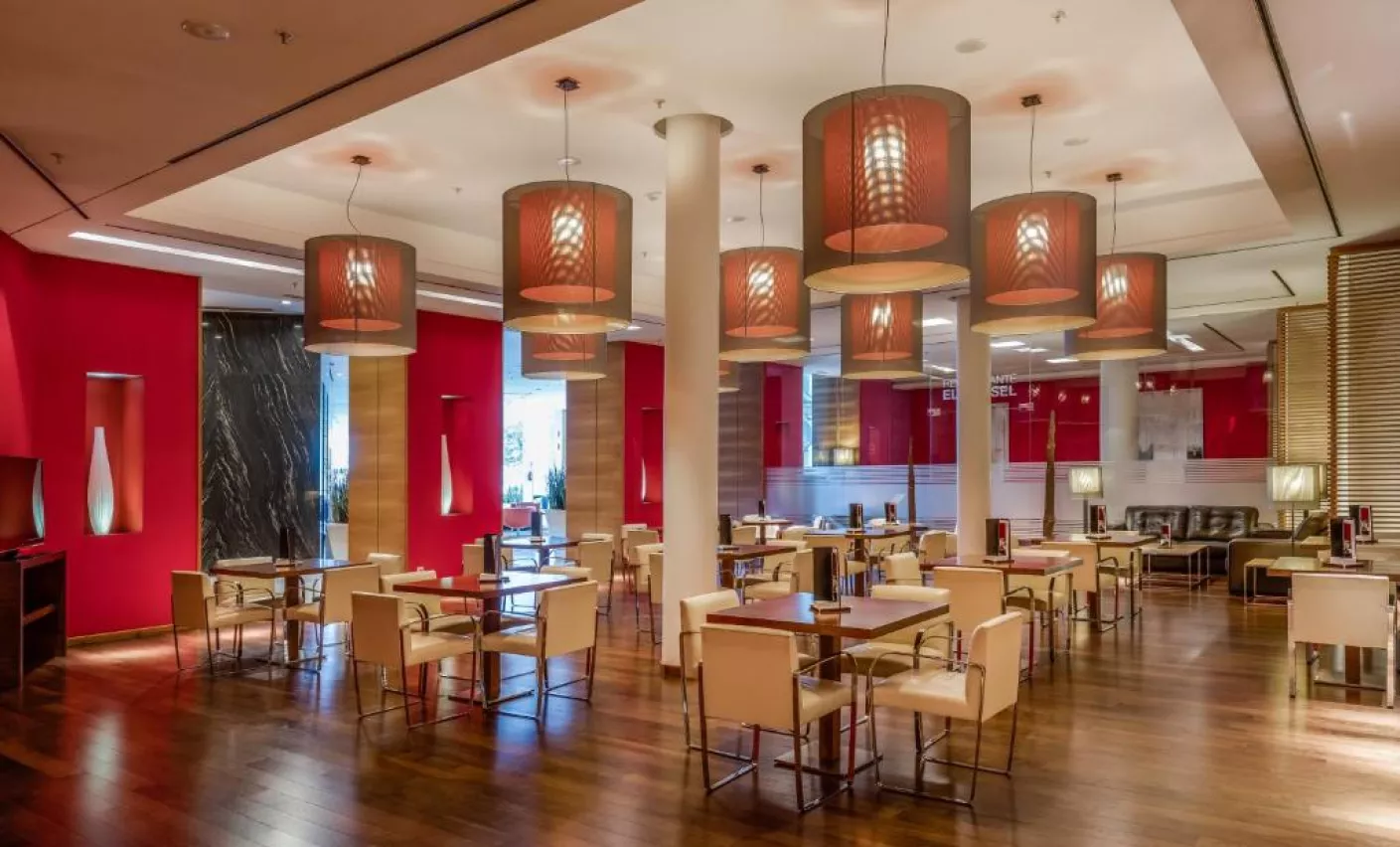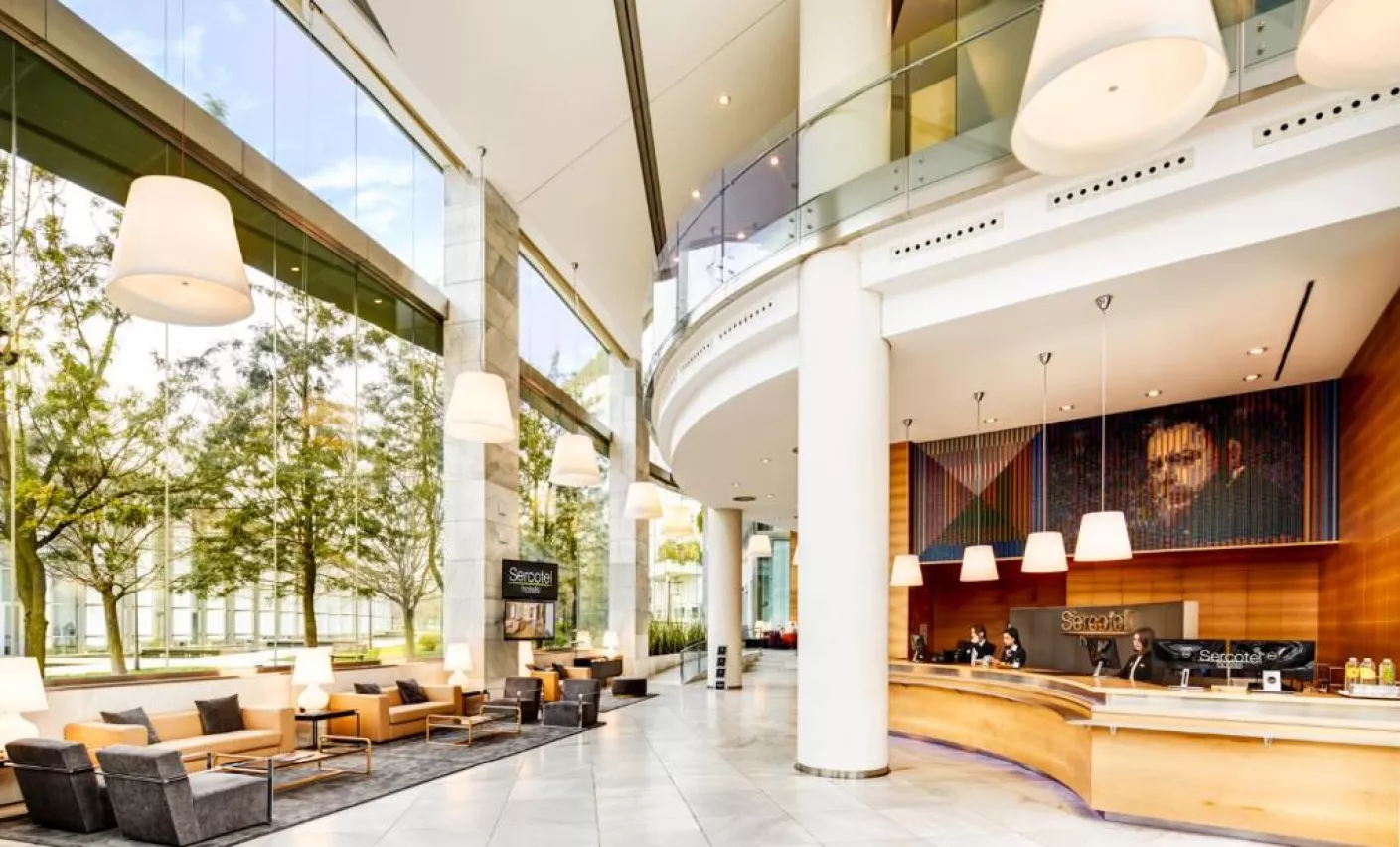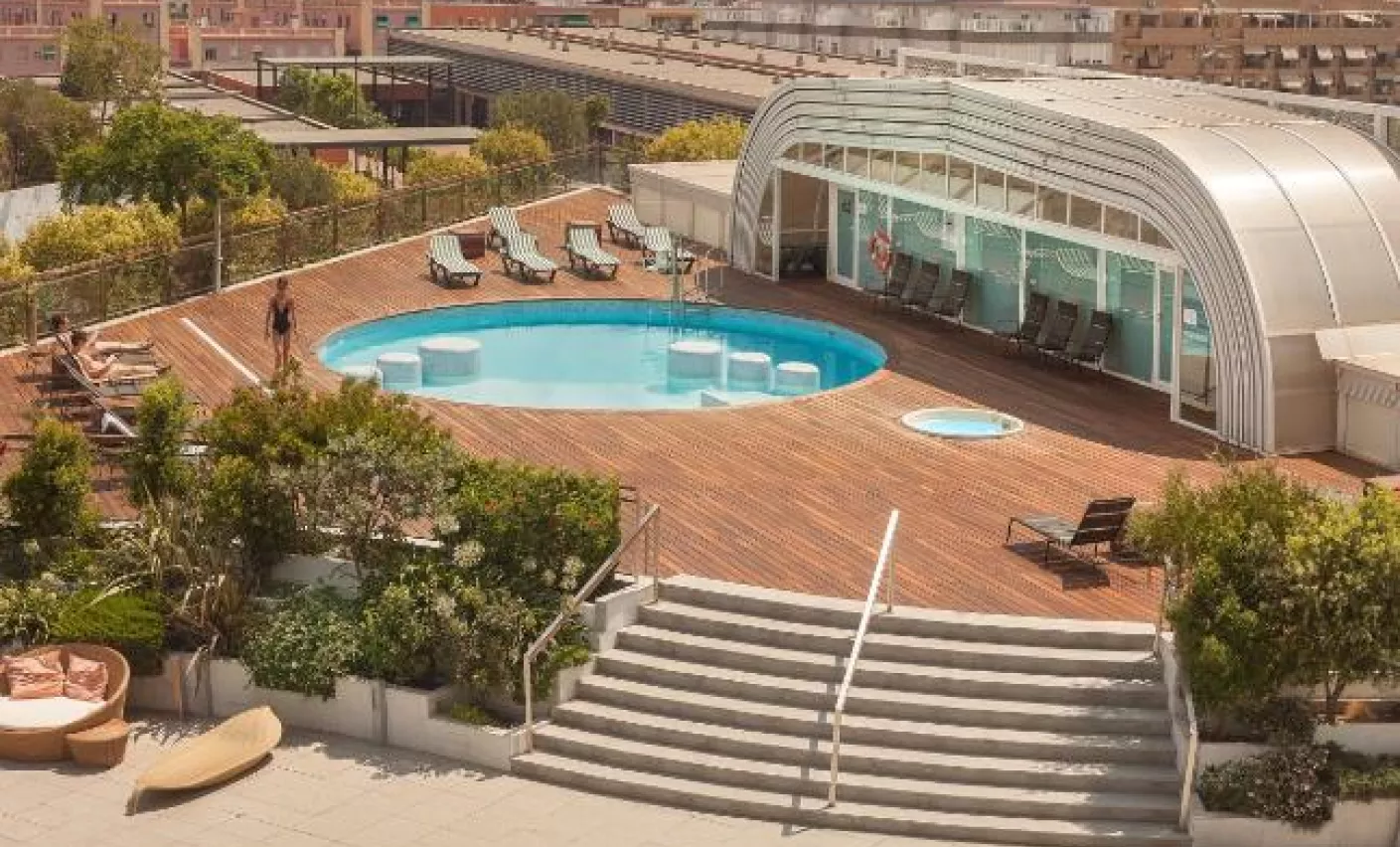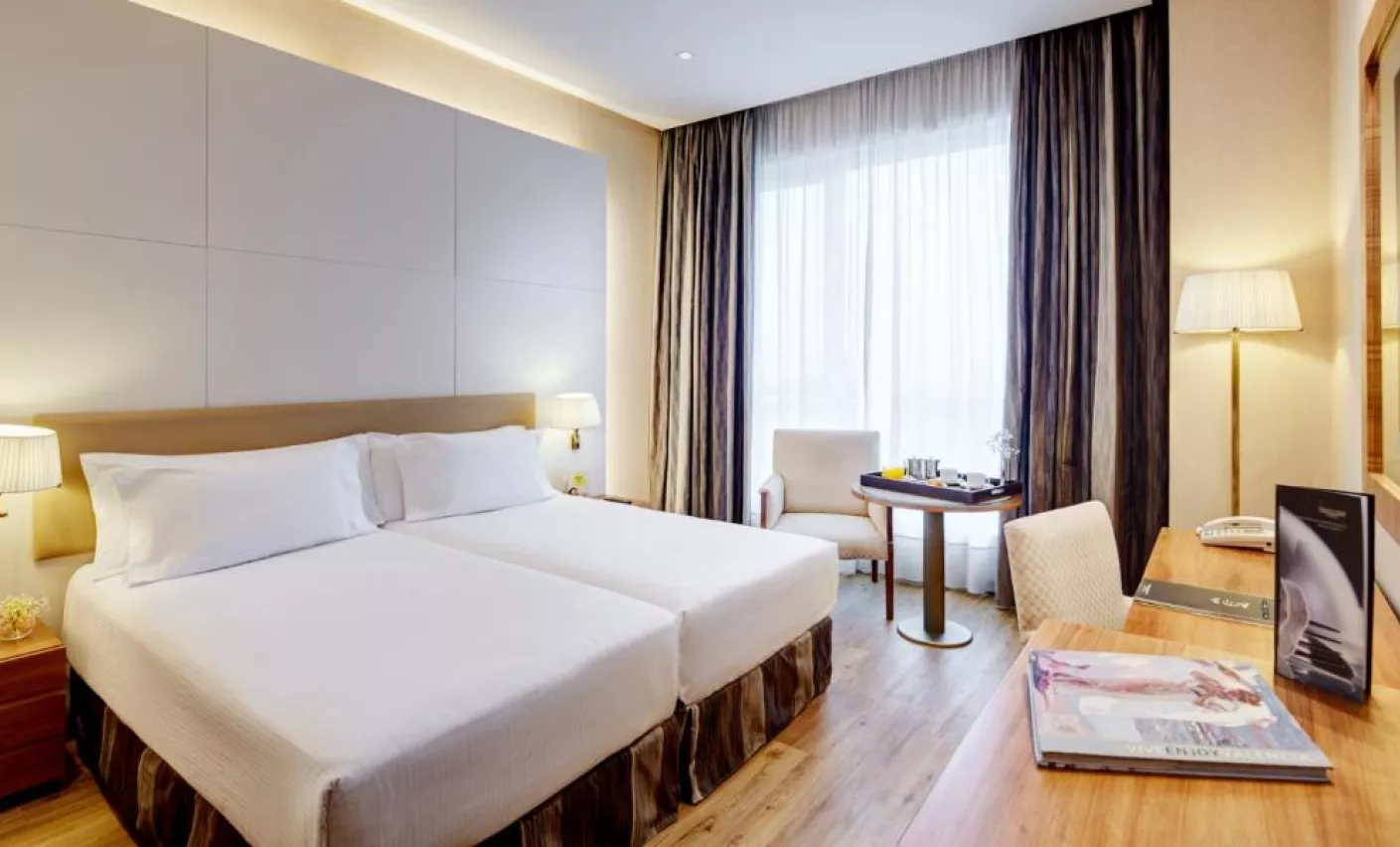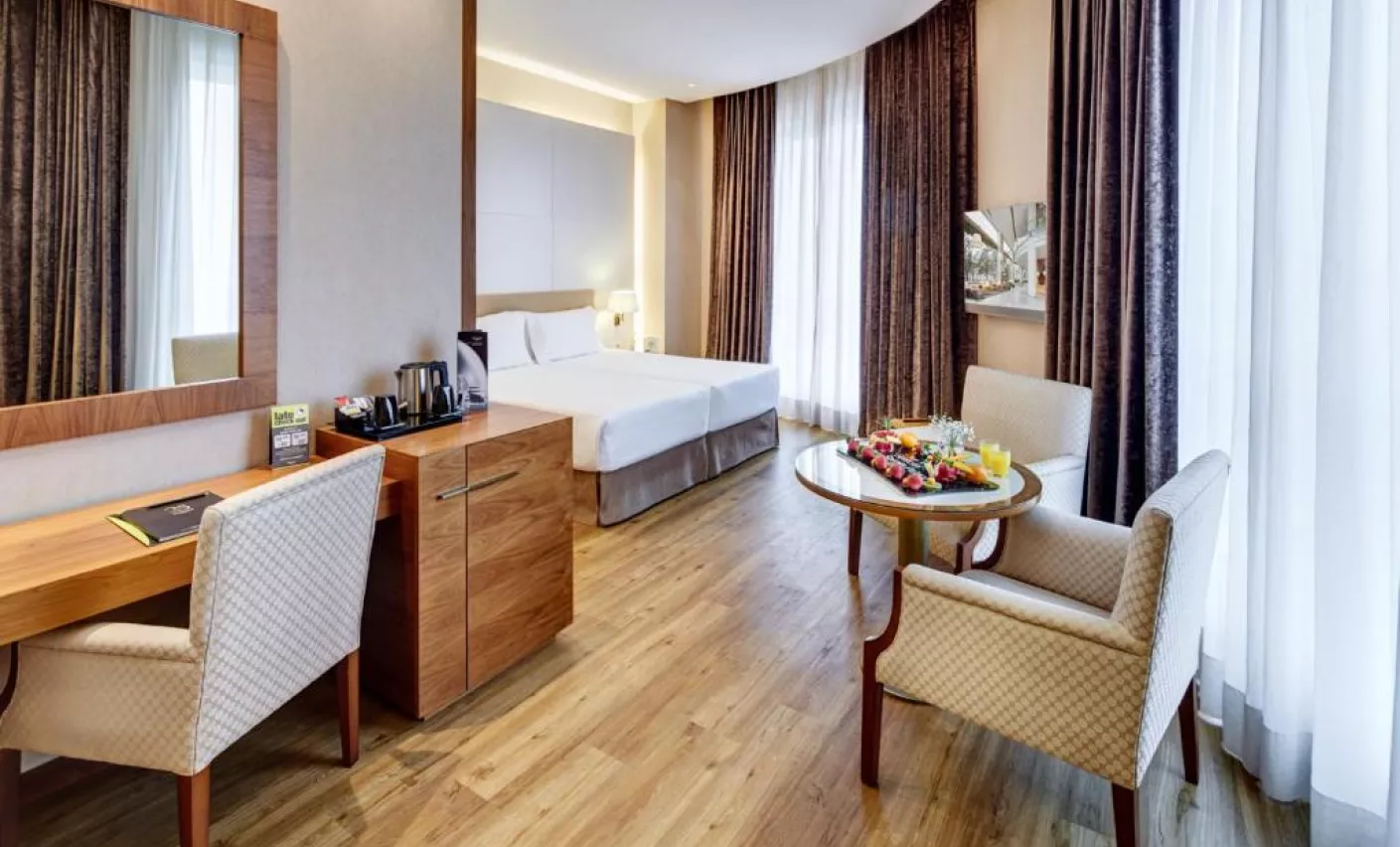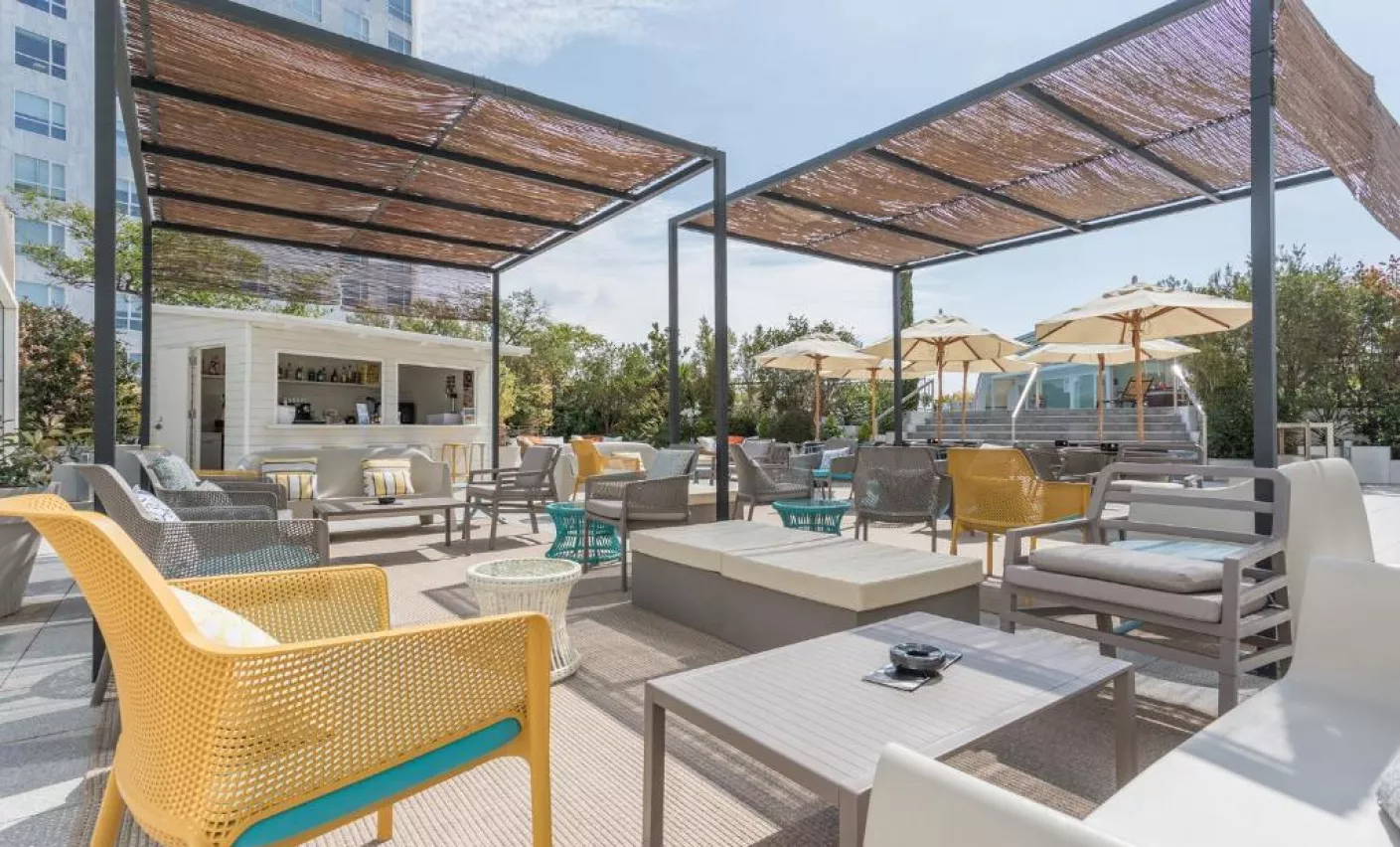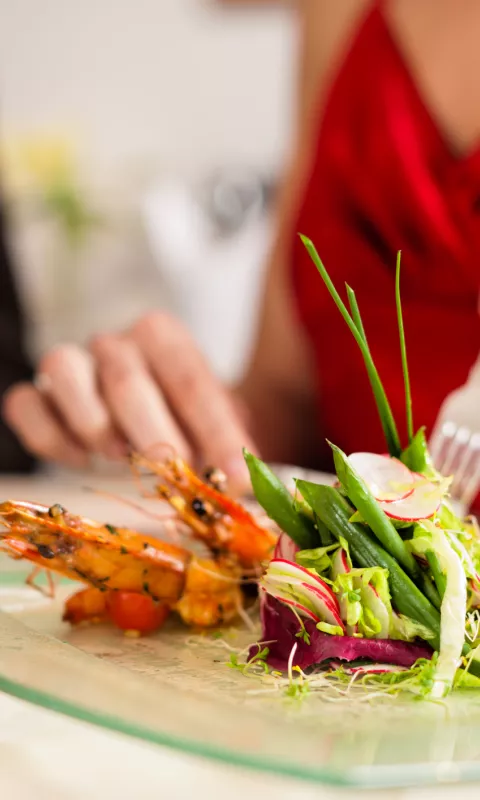 New Year's Eve Menu
We propose a menu designed to make your last day of the year the most special one.
See menu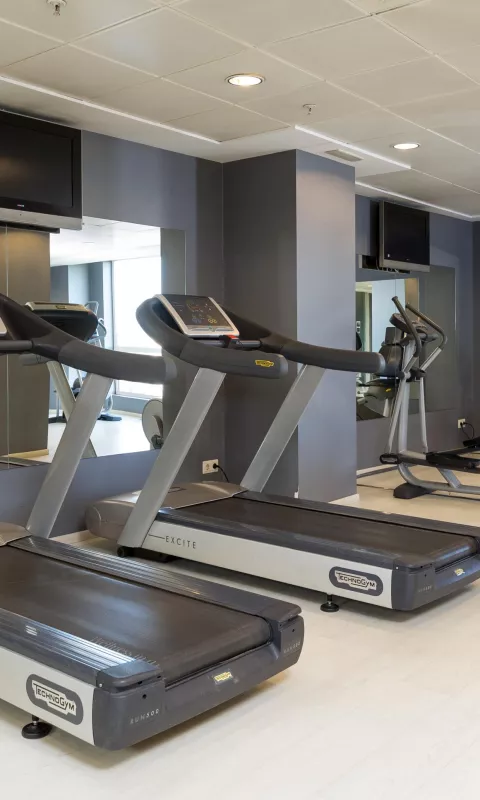 Gym
Stay online at the Sorolla Palace hotel
Key features
The Sercotel Sorolla Palace offers you the most complete services to guarantee you a comfortable and worry-free stay. The hotel has an a private dining rooms, bar and free Wi-Fi throughout the hotel.
Meeting rooms
FACILITIES
Flexible spaces in the best locations.
PEOPLE
Tailor each space to the needs of your event.
SQUARE METRES
Rooms for holding your social event, convention or meeting in.
Frequently Asked Questions
What are the check-in and check-out times at the Sercotel Sorolla Palace?
You can check in from 14:00 and you must check out by 12:00.
Is it possible to check in early or check out late at the Sercotel Sorolla Palace?
Early check-in and late check-out services are available to enable you to get the most out of your stay. Both services are subject to availability and may entail an additional cost. In the case of the Late Check-out service, the cost is €15 up to 14:00 and €25 up to 16:00.
Does the Sercotel Sorolla Palace provide parking facilities?
Yes, the hotel has a car park that costs €19 per day. You can only book a parking space from the reception team when you arrive at the hotel.   
Does the Sercotel Sorolla Palace provide Wi-Fi? Is it free of charge?
Yes, there's free Wi-Fi access throughout the hotel. Log on and browse. 
Does the Sercotel Sorolla Palace provide cots for babies?
Of course. If you need a cot, just ask for one when you make your booking or ask the reception team. The cots entail no additional cost. 
Can I stay at the Sercotel Sorolla Palace with my pet?
Sí, admitimos mascotas con un límite de peso de 10 kg. Se cobrará un suplemento de 20€ por noche. Remember that the service is subject to availability and you must book in advance.
Is there a cafeteria at the Sercotel Sorolla Palace?
Yes, the Sercotel Sorolla Palace has a cafeteria. It's open Monday to Friday from 10:30 to 00:00 and Saturdays and Sundays from 11:00 to 00:00.
What kind of breakfast is served at the Sercotel Sorolla Palace?
We offer breakfast buffet at a cost of €15.50 per adult and €6 per child. It is served Monday through Friday from 7:00 to 10:30 and Saturdays and Sundays from 8:00  to 11:00.
Are you aware of the Early Bird breakfast service at the Sercotel Sorolla Palace?
We offer the Early Bird Breakfast service from Monday to Friday from 5:00 to 7:00 and Saturdays and Sundays from 5:00 to 8:00.
Does the Sercotel Sorolla Palace provide Room Service?
Yes, Room Service is available from 11:00 to 23:00.
Are there fridges and/or minibars in the rooms at the Sercotel Sorolla Palace?
Yes, all the rooms have a minibar.
Is there a swimming pool at the Sercotel Sorolla Palace?
Yes, the hotel has a swimming pool. It's open from 9:00 to 22:00. The swimming pool will be open from January to December.
Is there a fitness room at the Sercotel Sorolla Palace?
Yes, there's a fitness room with sports equipment. It's open from 7:00 to 23:00. 
Does the Sercotel Sorolla Palace provide a laundry service?
Yes, we provide a laundry service. 
Does the Sercotel Sorolla Palace provide a pillow menu?
You can look through the pillow menu and choose the one best suited to your needs to enable you to rest as if you were at home. 
What accessibility measures does the Sercotel Sorolla Palace take to assist people with reduced mobility?
We have rooms adapted to people with reduced mobility. The hotel's communal areas can also be accessed by people with reduced mobility.