Valencia, Spain
Sercotel Valencia Alameda 41
Search your hotel or destination
Pure Mediterranean essence
Just getting to our Sercotel Valencia Alameda 41 will be a real pleasure, surrounded as it is by so many Valencian icons and feeling part of the city. Your journey begins in a beautiful hotel with only 35 rooms, whose building overlooks the City of Arts and Sciences. You are 200 metres away from it. Yes, our location is epic.  
As you can imagine, the views over the City of Arts and Sciences and the Old Turia Riverbed are guaranteed. What you may not have realised is that our hotel Valencia Alameda 41 is also close to the beach. You will be able to walk along the sand and try the Mediterranean water with the tips of your toes after a pleasant half-hour stroll. It just keeps getting better and better, doesn't it? 
What's more, at the Hotel Valencia Alameda we want to bring you even closer to these destinations that are a must on any trip to our city. We do this by providing you with electric scooters and bicycles. Simply pick up the phone in the room, make a quick call to reception and... voilà! Ecological means of transport ready for you to explore the coordinates of the capital of the Turia. 
But if you don't want to improvise and would like to know the locals´ tips, the ones who really know where to find the best rice or the best tapas, ask our team. We have all the tourist information you need and we can even arrange the purchase of tickets for shows and visits to monuments. It couldn't be easier. 
Valencia can be explored on foot, by bike or electric scooter. We have already told you about it. So, if you've come this far by car, forget about it and the hassle of looking for parking. Simply reserve a parking space in our car park. It is located a few metres from our Sercotel Valencia Alameda 41. And now the hotel is all yours, no worries. Music, maestro! 
We mean that almost literally, because all our rooms have a Bluetooth connection available for you to access their speakers. Because yes, we know that you have come to Valencia to star in your own film and to invent your own soundtrack... What will it sound like? 
In the morning, it is likely to be the happy sound of clinking cutlery at breakfast. The rest of the time it is possible that what predominates is the silence of our hotel and the peace of mind of knowing that our team is looking after your comfort.  
Put us to the test. Do you need to be alone in order to work peacefully? We will show you our Business Corner from where you will be able to connect to the high speed internet of our hotel Valencia Alameda. Are you coming with children? We have thought of everything. If you let us know in advance, we will have your bed and cot ready for you. As we said: Valencia awaits you and so do we.
Find your room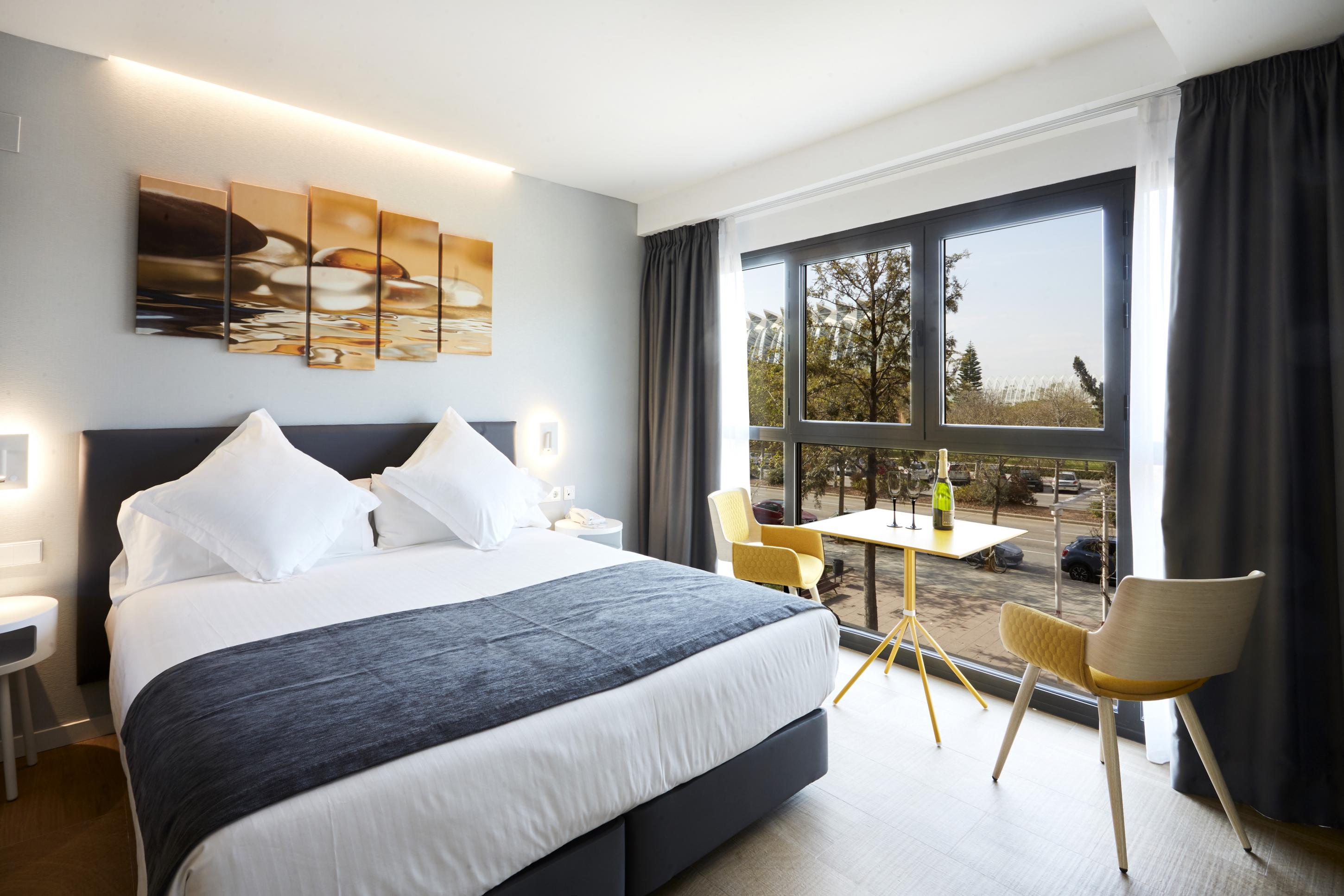 Classic Room
What a crazy stay, what a place to enjoy such an avant-garde and magical setting... The large windows of these rooms are just the starting signal for what is to come: a huge, spacious, joyful bed, or, if you prefer, two single beds.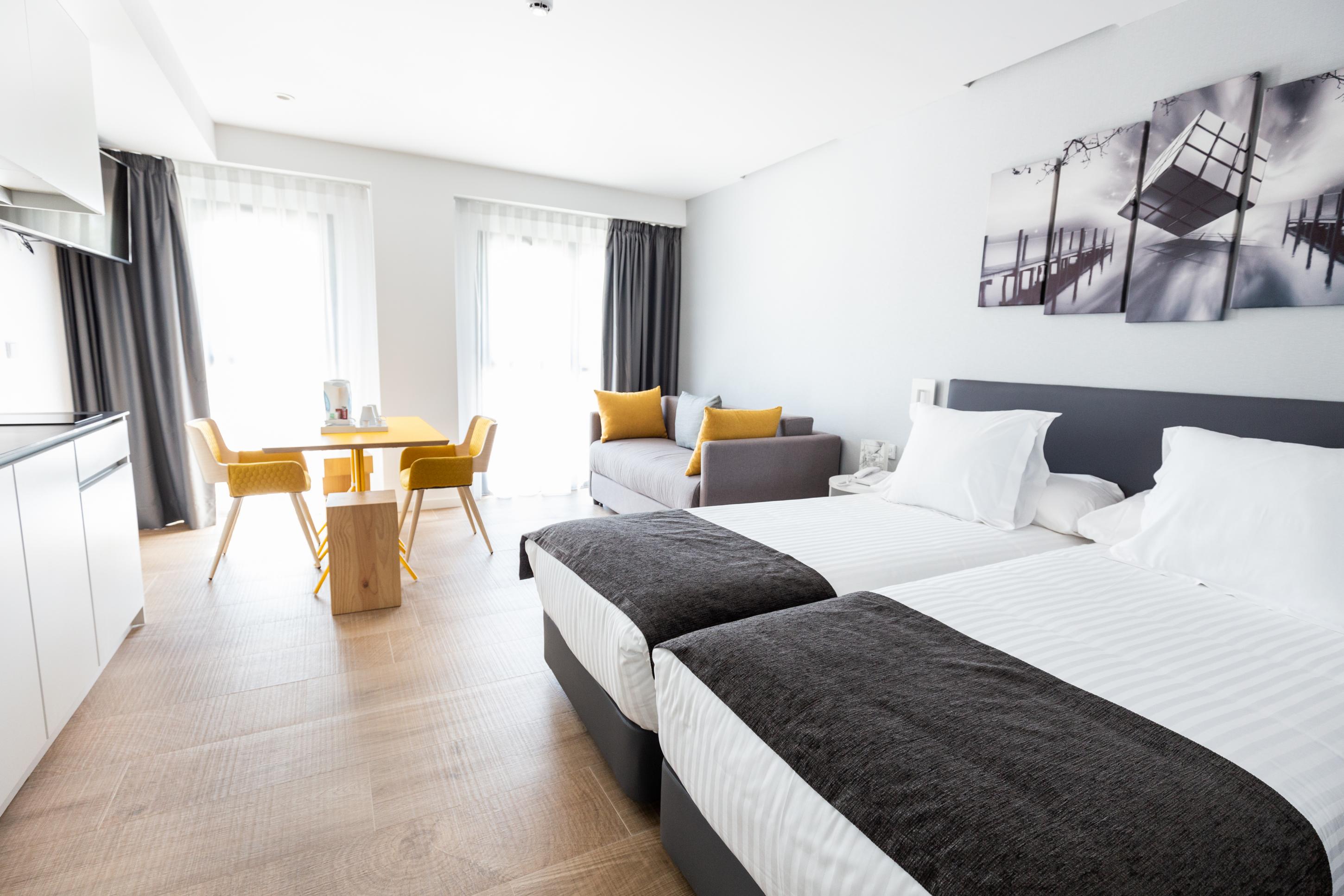 Family Room
To enter here is to widen your field of vision: at the back, a sitting area with a beautiful table. Opposite, a sofa bed. And, of course, two large beds. The perfect room to enjoy Valencia and rest with the family while maintaining privacy.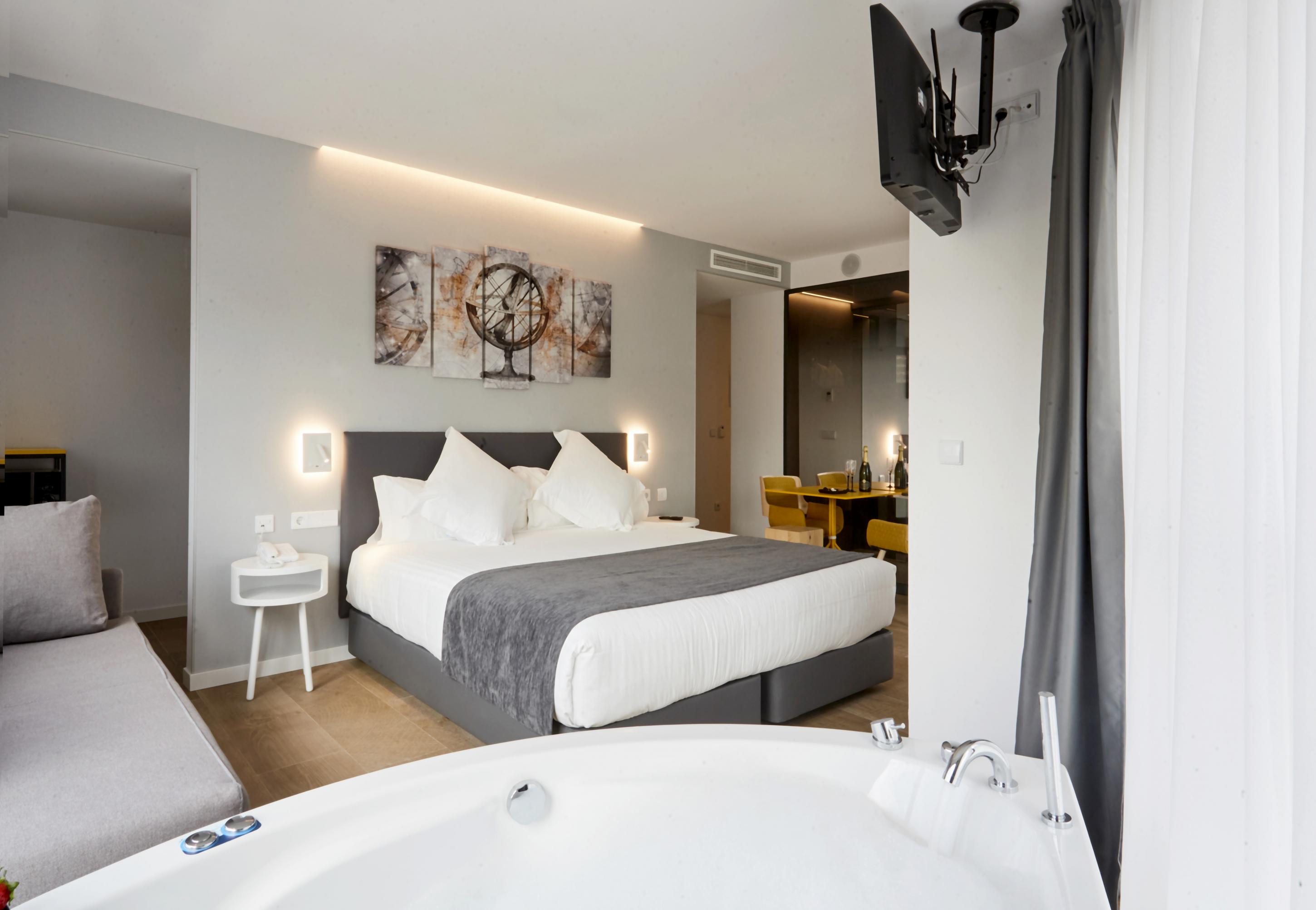 Junior Suite
Two words will be enough to convince you: whirlpool bath. Oh, yes. The jewel in the crown of hedonism has arrived. The two studios of our hotel Valencia Alameda 41 are equipped with this marvellous invention, making them the romantic corners par excellence of our establishment.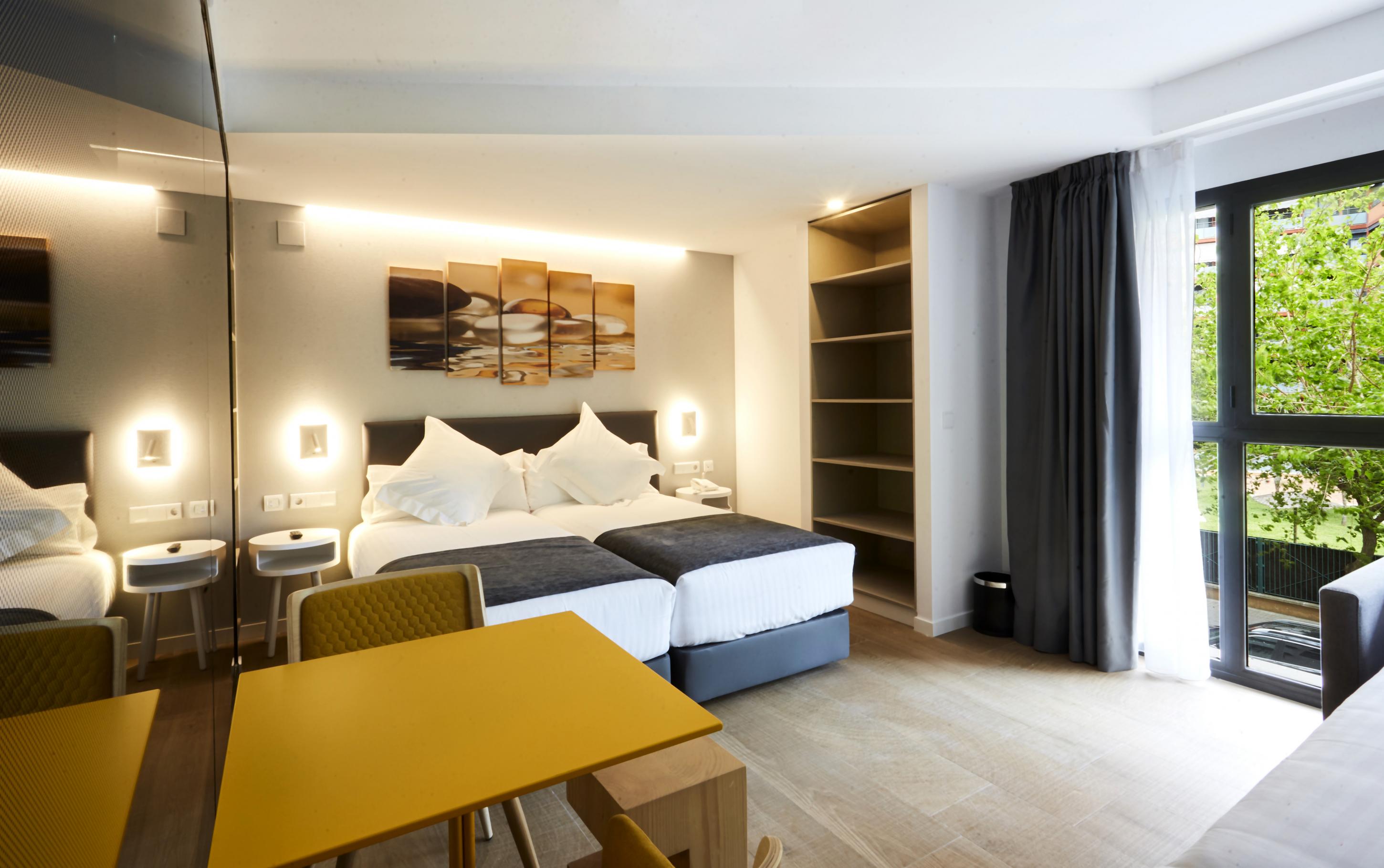 Triple Room
Are you travelling with your family or a group of friends? This room is an all-rounder. Large, spacious and full of light, it is perfect for accommodating several people thanks to its double bed and sofa bed. Because yes, together is better. 
Electric bikes and skates
Ask us and we will put at your disposal the best method to move around the city
Bussiness center
Use our business center as a tool to stay connected
Key features
At Sercotel Valencia Alameda 41 we want you to enjoy your stay and have the best vacation. For this reason, we offer you our hotel in Valencia, which has all the necessary services for you to rest comfortably and without worries.