Vigo, Spain
Sercotel Tres Luces
Search your hotel or destination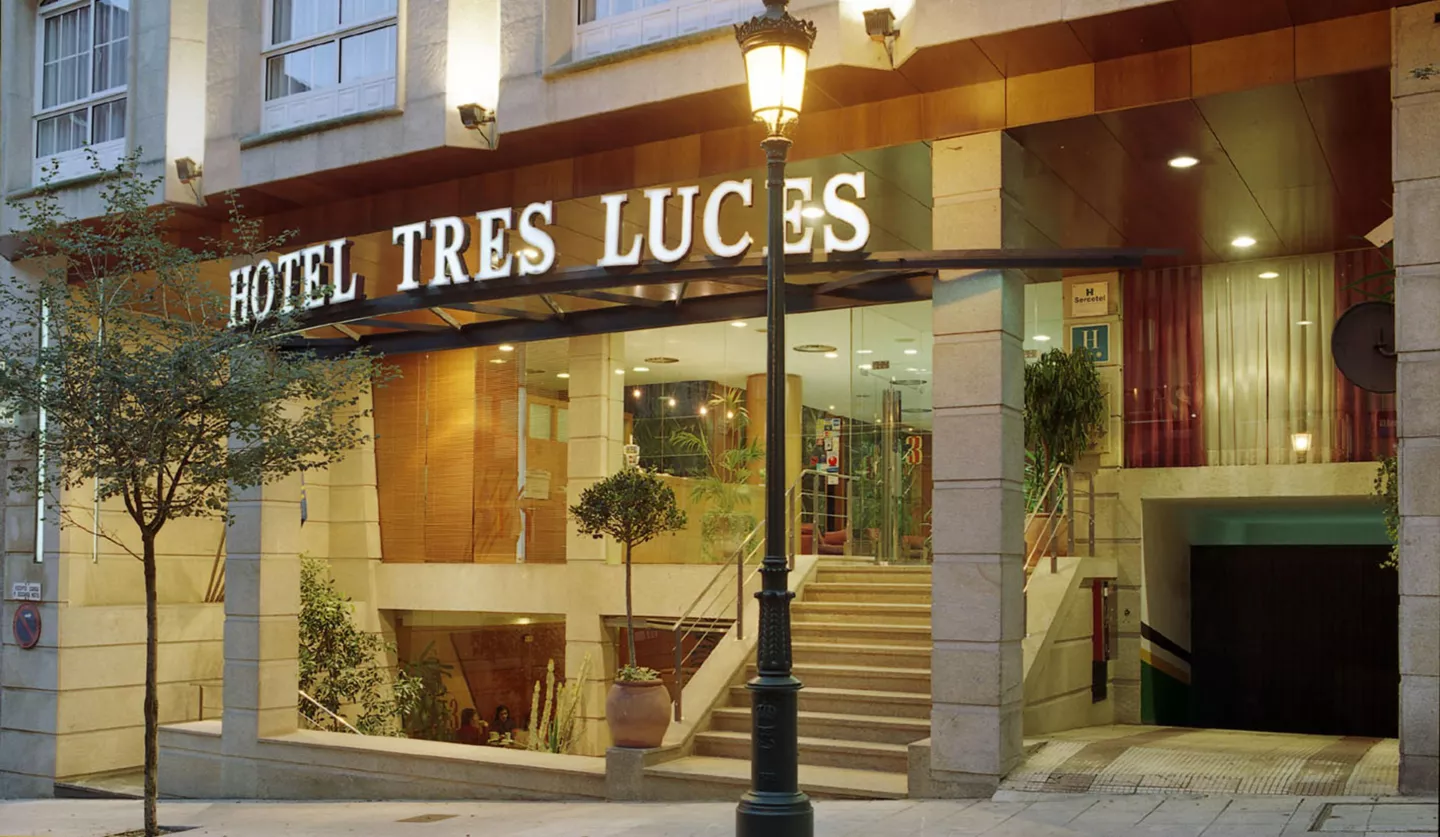 That hotel that has it all
Travelling to Vigo, whether for business or pleasure, and staying at our Sercotel Tres Luces Hotel makes perfect sense if you are one of those who prioritise location when making a reservation. 
We are located in the city centre, in the business district of the city, and in an easily accessible area. It makes sense, therefore, that you will choose us when you visit the town for work. Although, to be honest, we know that our wide range of event rooms for all kinds of meetings and events will also have played a part in your decision. 
But don't let all this confuse you: our Hotel Sercotel Tres Luces is also a headquarters for tourists. You'll come here attracted by its unbeatable location, of course, but you'll end up staying for everything we have to offer.  
Because yes, at this 3-star hotel we know that not all trips are the same and that every guest is different. Therefore, we try to adapt as much as possible to the preferences you have and what you need at any given moment.  
Our mission is made easier by the 72 rooms we have available and the different categories they come in: from the classic hotel rooms (with private bed and bathroom) to studio rooms and apartments for those who want to feel literally at home. Yes, they include a kitchen and terrace.  
At the Tres Luces Hotel in Vigo we have developed a sixth sense. It helps us to anticipate the needs that may arise at any time during your stay. For example, do you fancy a bite to eat but don't want to leave the hotel? Come and visit our restaurant. We serve you the best of Galician cuisine on your plate.  
As you know, we are in Galicia. Here, fine dining is what we do. From early morning too. It is not for nothing that at our hotel we like to start the morning with a buffet breakfast, one of those big, hearty breakfasts. Wherever you look, everything will be tempting. Sit down, order a coffee and take your time.  
We don't want you to get too full, because Vigo has a lot to offer you. Of course, if you happen to be on one of those grey days when you feel like staying indoors, you can drop by our games room.  
And no, we won't be the ones to encourage you to leave, but we don't want you to miss out on anything our land has to offer. So, go to our car park, take your vehicle and set off to discover the area. If you have come here by public transport, ask at reception: we have a car rental service. Do we confirm that we are that hotel that has it all? We do.
Find your room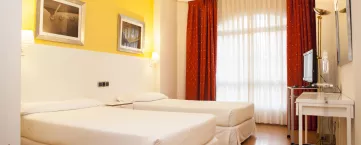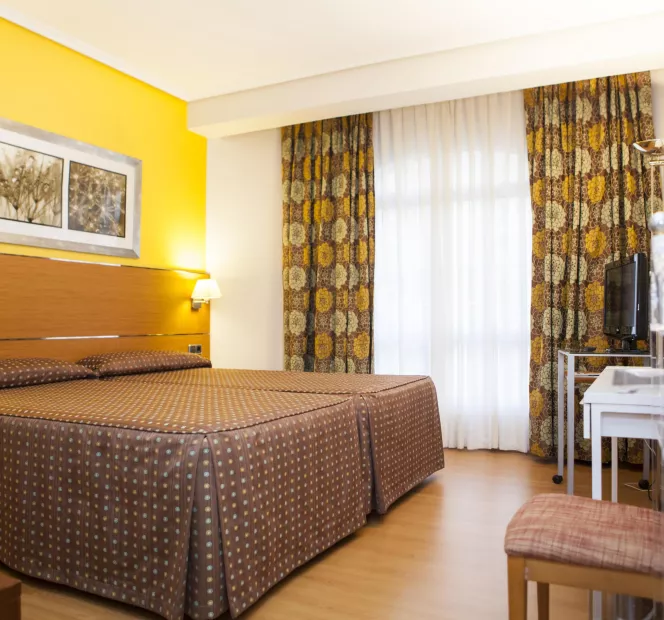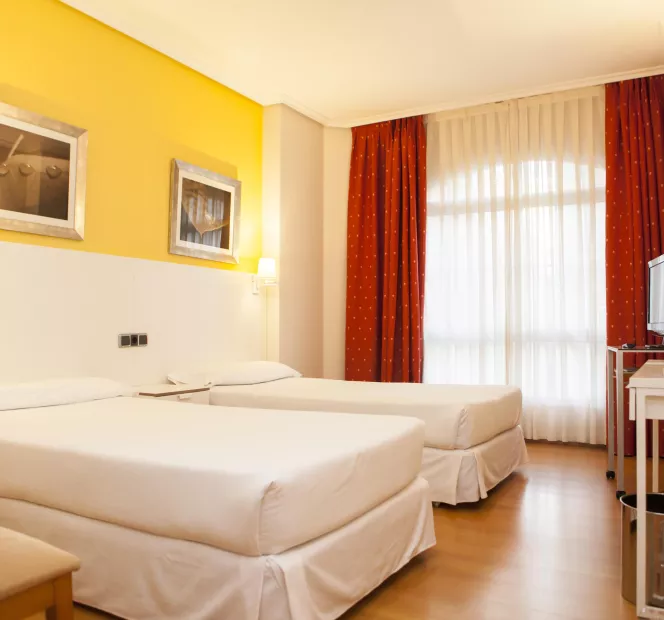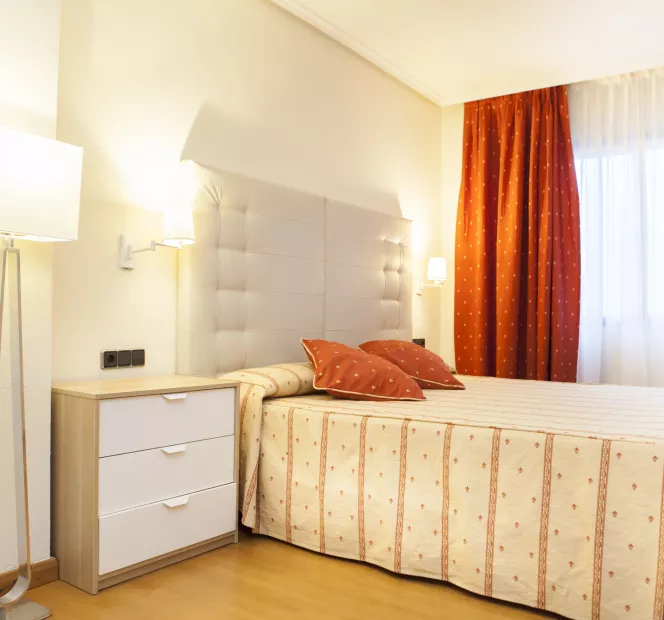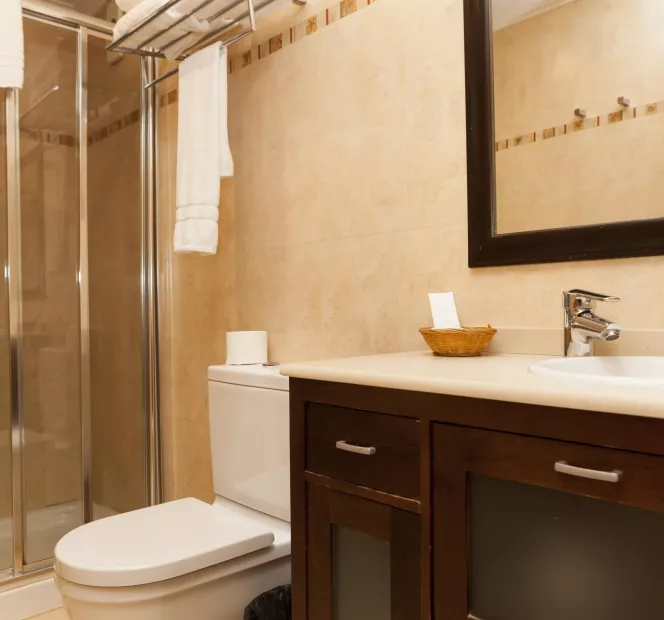 Classic Room
Most of the rooms at the Sercotel Tres Luces Hotel are designed to accommodate two people. You can choose between one with a double bed and 15 m2 or with two single beds and 20 m2 of space.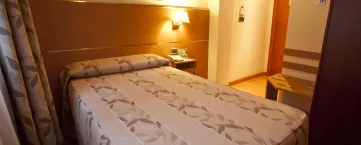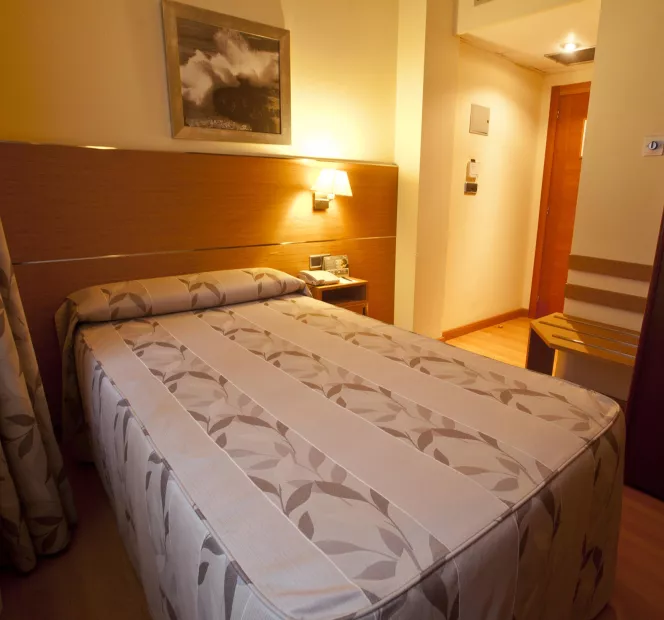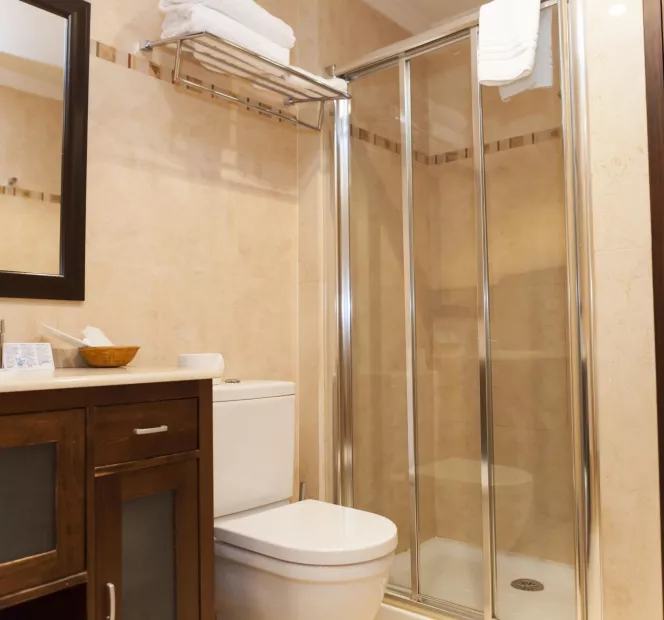 Classic Single Room
Those travelling alone will have at their disposal a 12 m2 room with a 1.05 metre bed and a bathroom which, on request, is available with a hydromassage option. Because there are times when the situation merits an upgrade.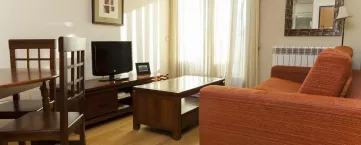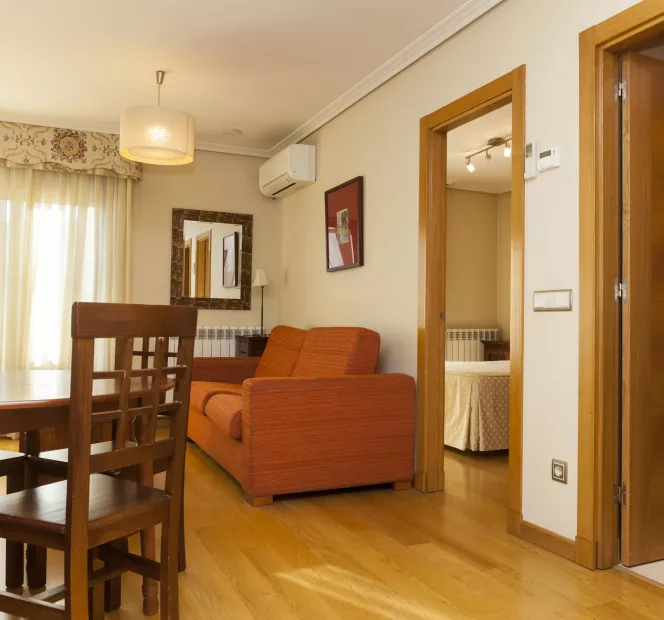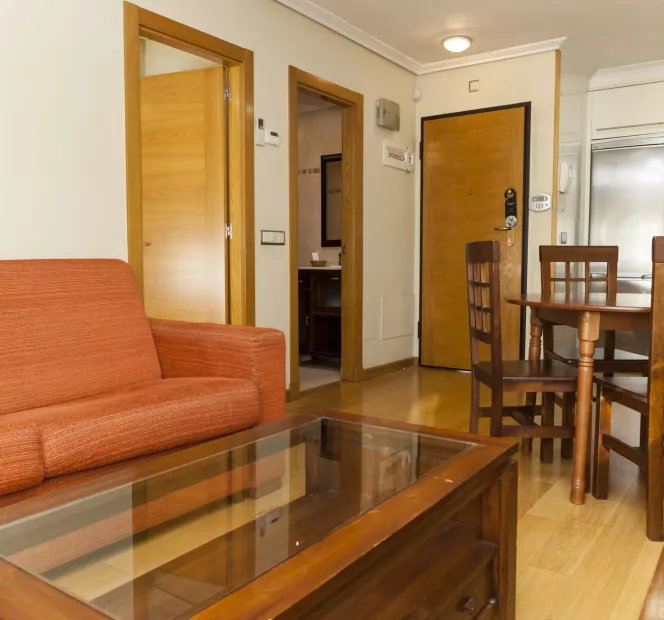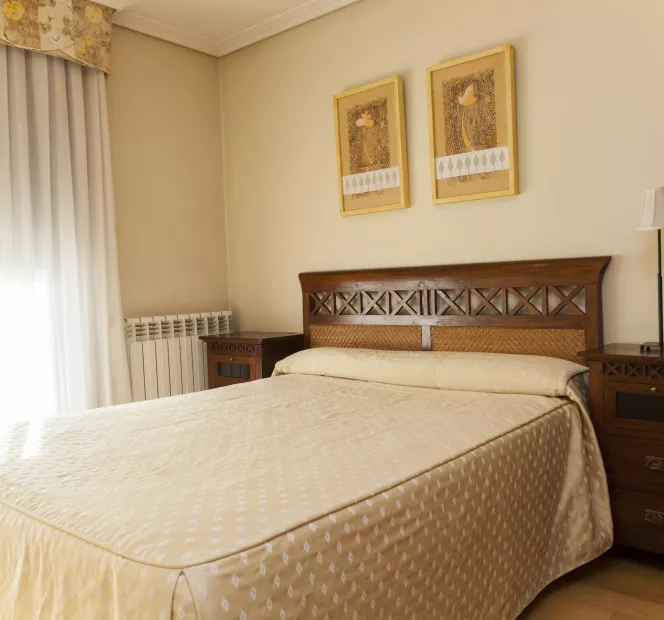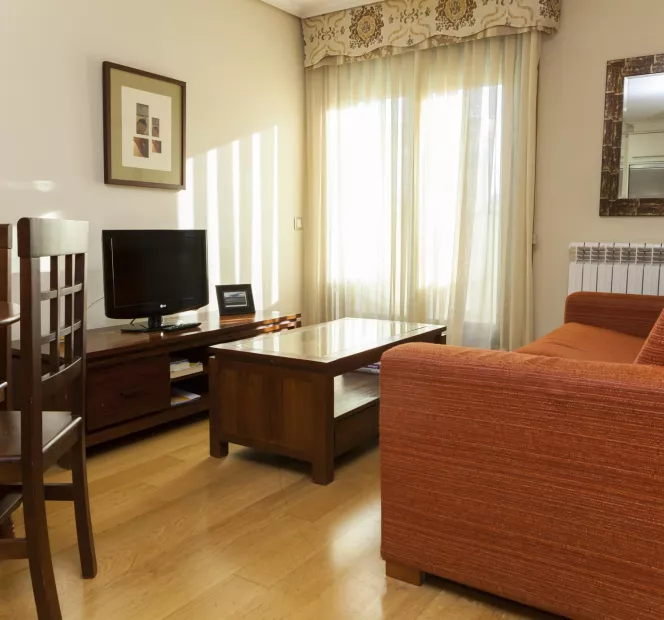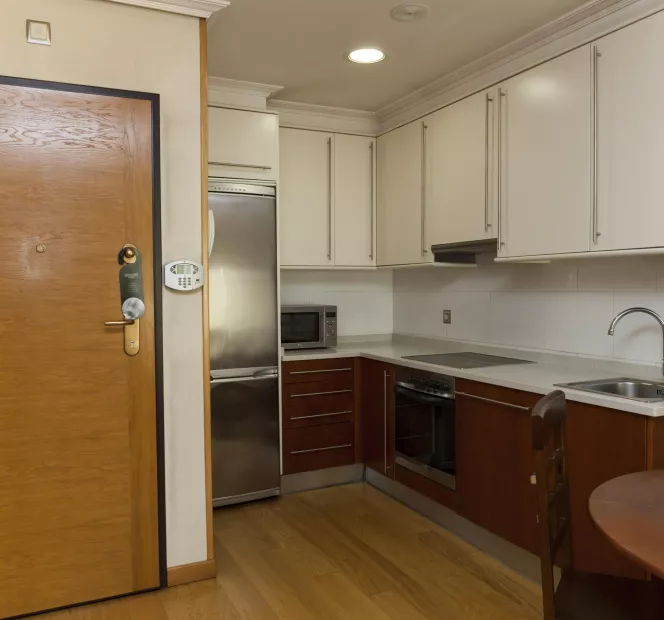 Family Room
Families are more than welcome at the Hotel Tres Luces. For this purpose, we have several rooms with all the space and comforts that this type of traveller requires. And this means above all sufficient space. 

Complies with Local/State/Federal fire laws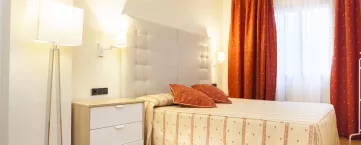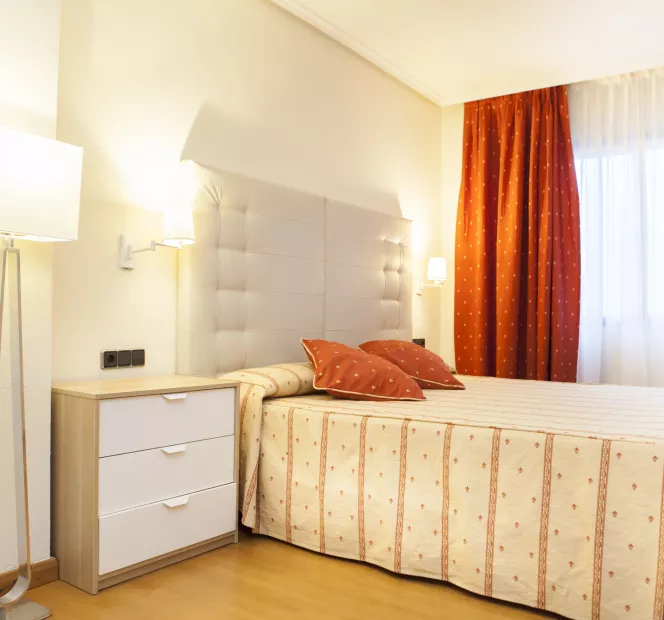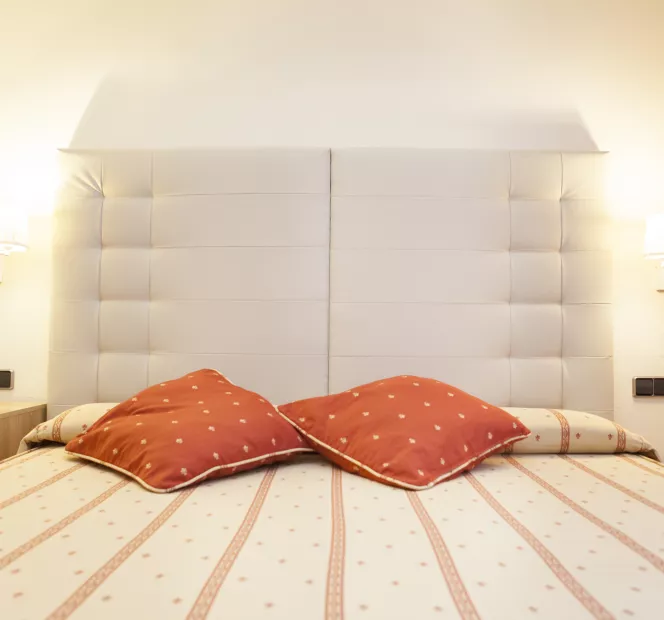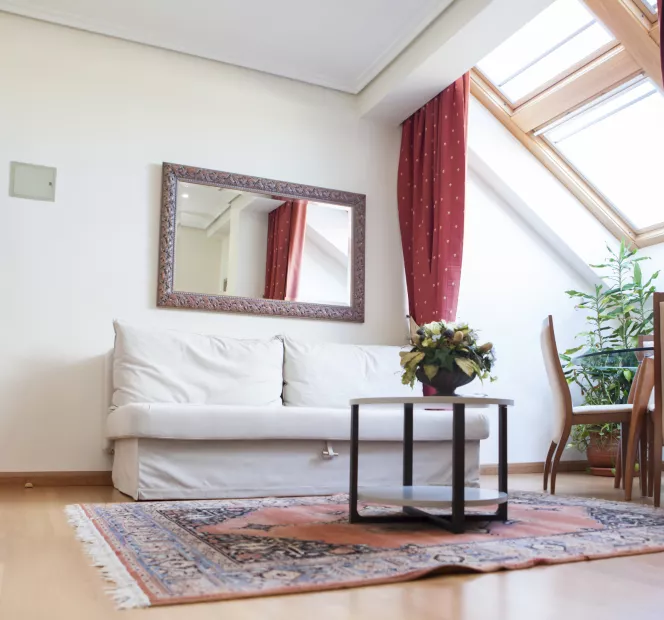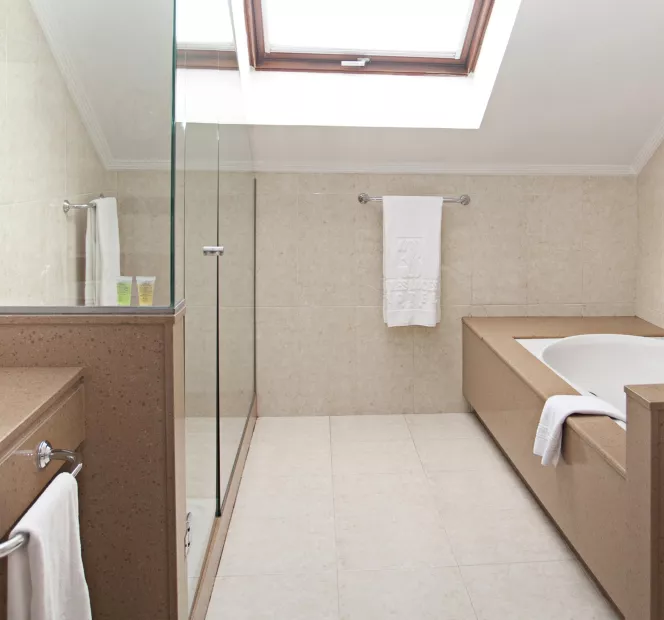 Junior Suite
Beautiful, warm, tastefully decorated and bathed in natural light. Also spacious. So much so that they have a small lounge. The icing on the cake is the hydromassage in the bathroom. This is the luxury you deserve.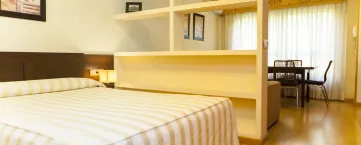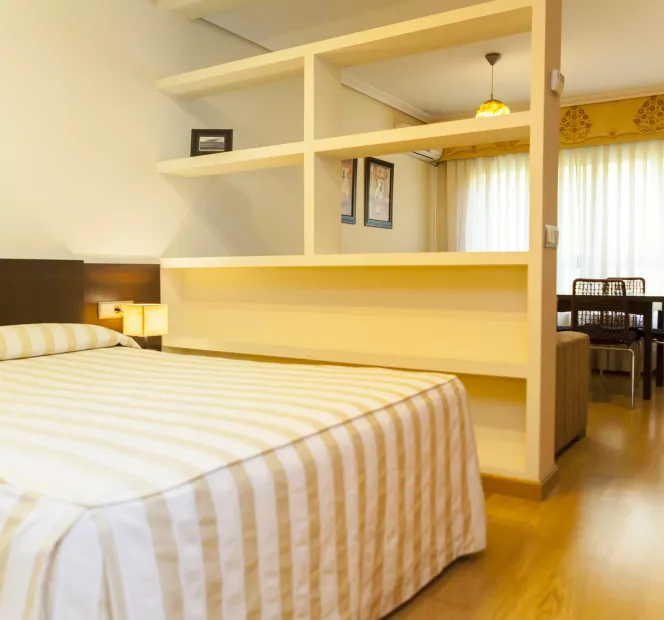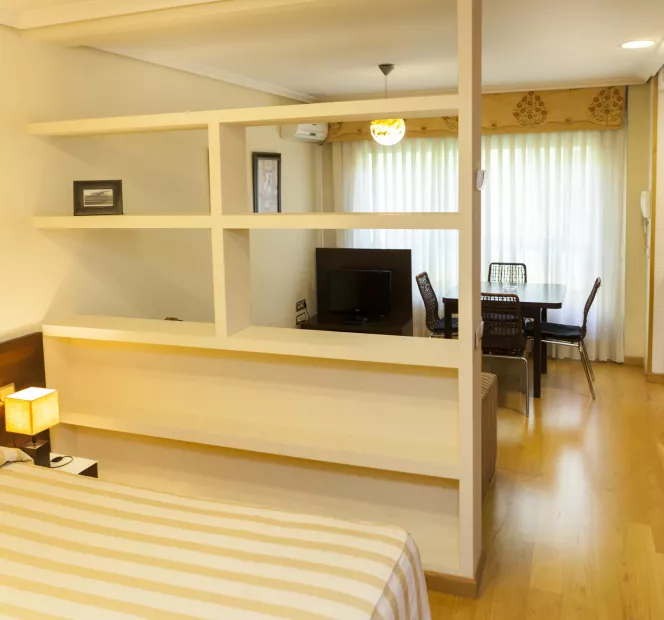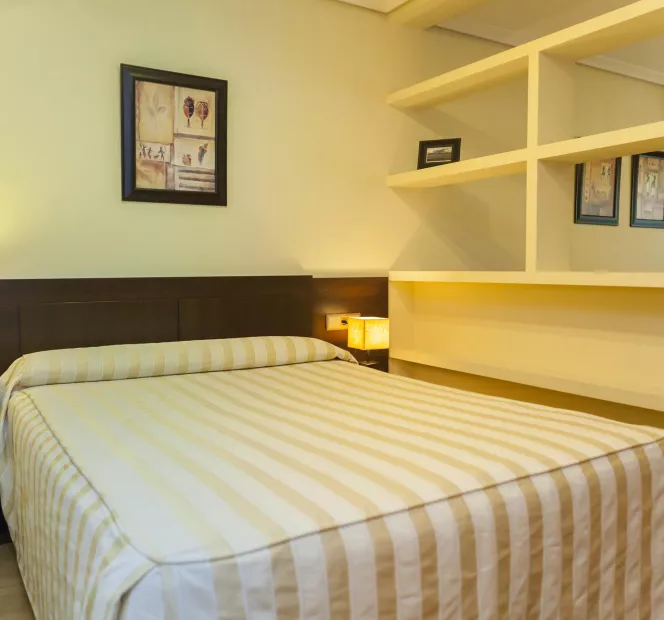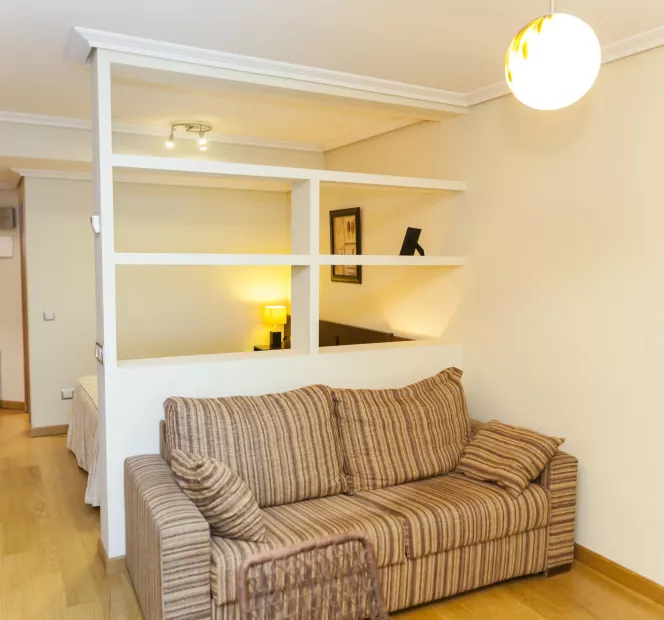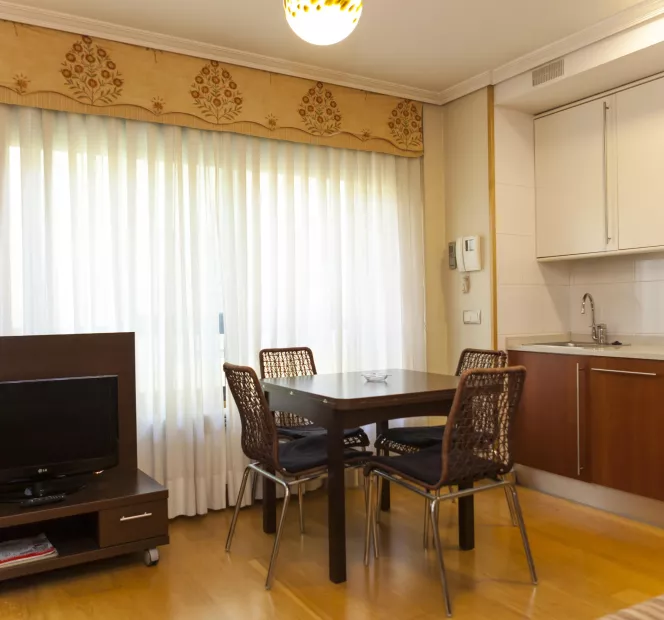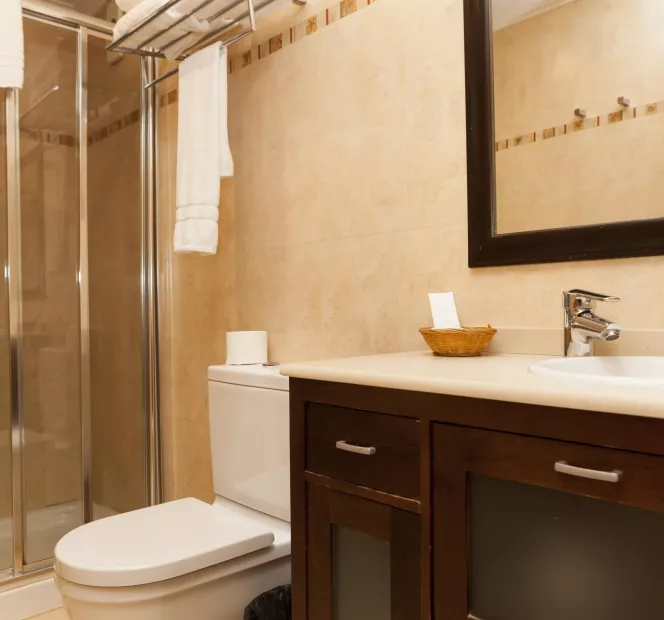 Superior Room
Those looking for a slightly larger room than usual should consider our 32 m2 studio. It includes a double bed, a sofa bed and a small kitchenette with all necessary utensils and a fridge.

Complies with Local/State/Federal fire laws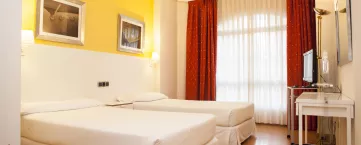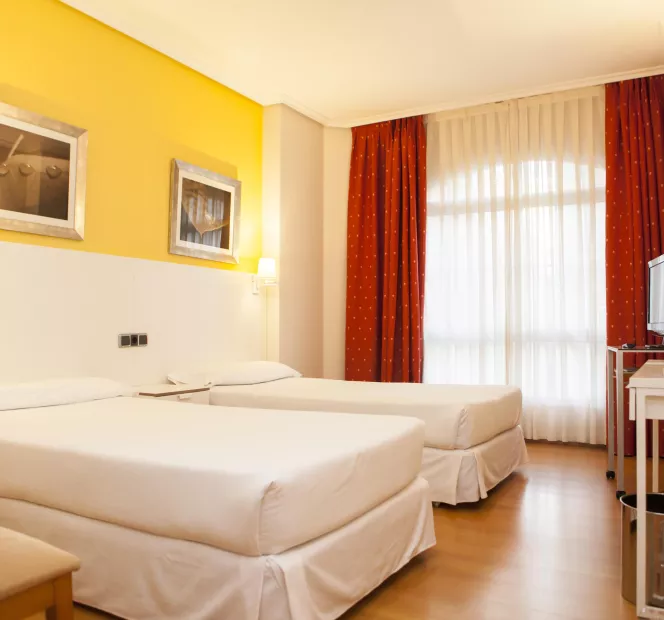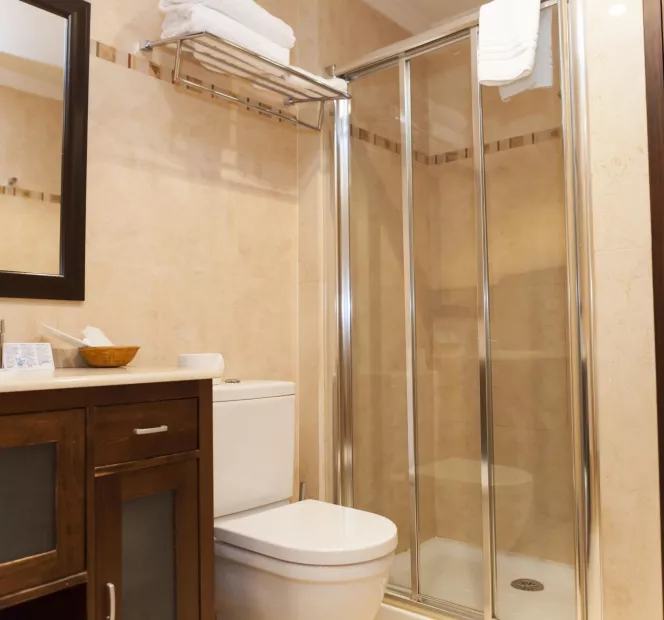 Triple Room
One of the advantages of our triple rooms is that everyone has their own bed. Measuring 1.05 metres, it is perfect for sleeping comfortably. Space will not be a problem either: these rooms measure about 20 m2.

Complies with Local/State/Federal fire laws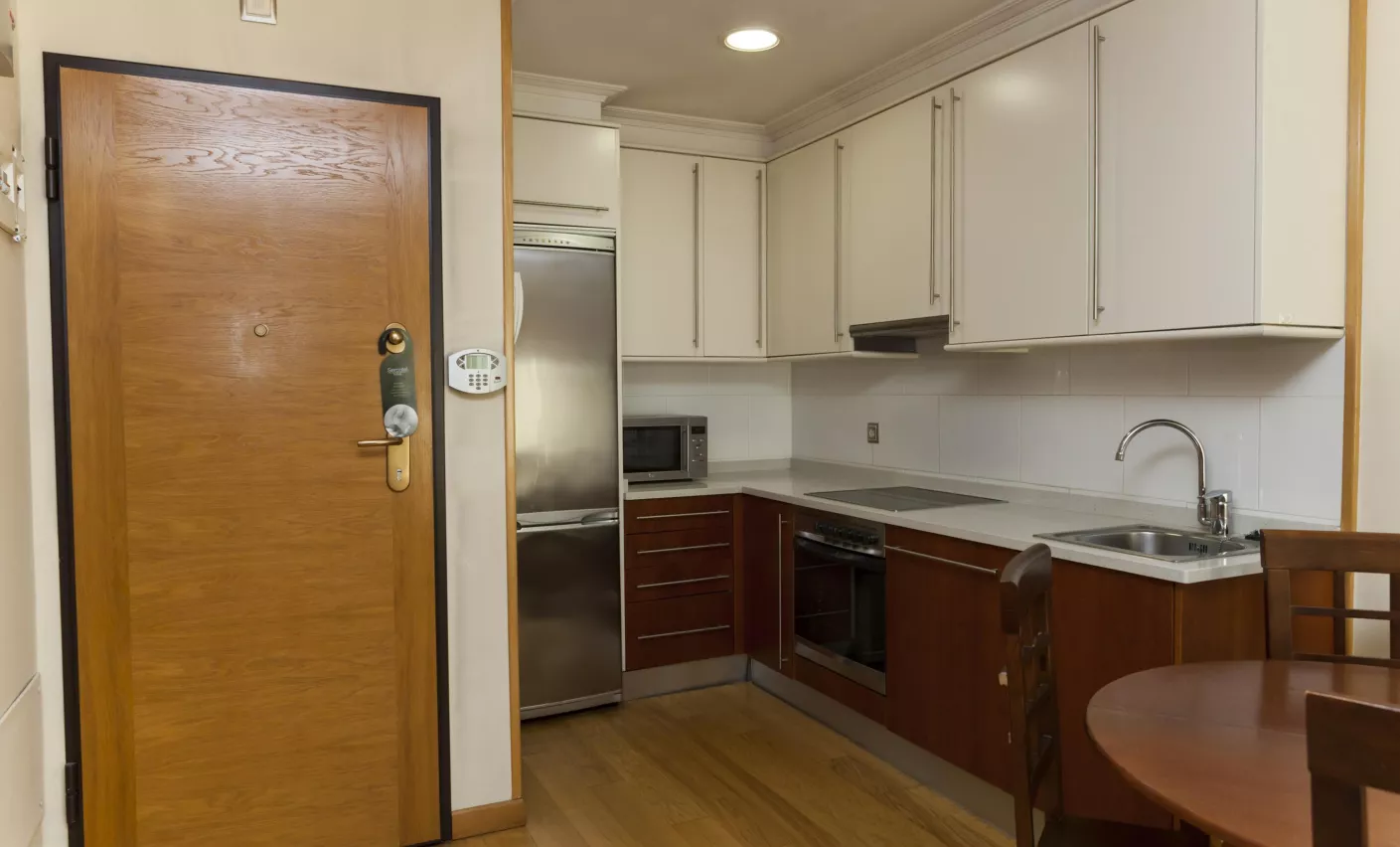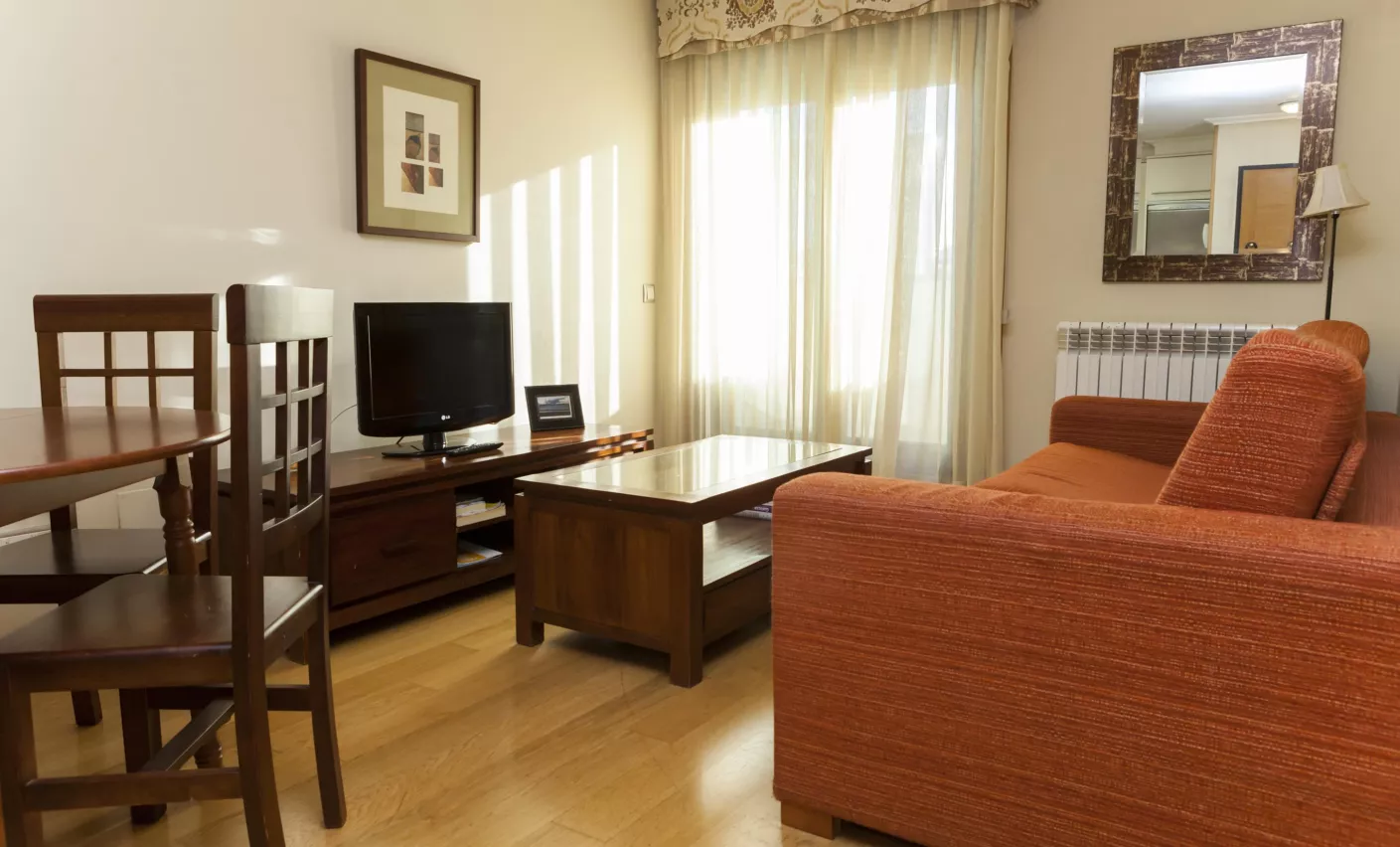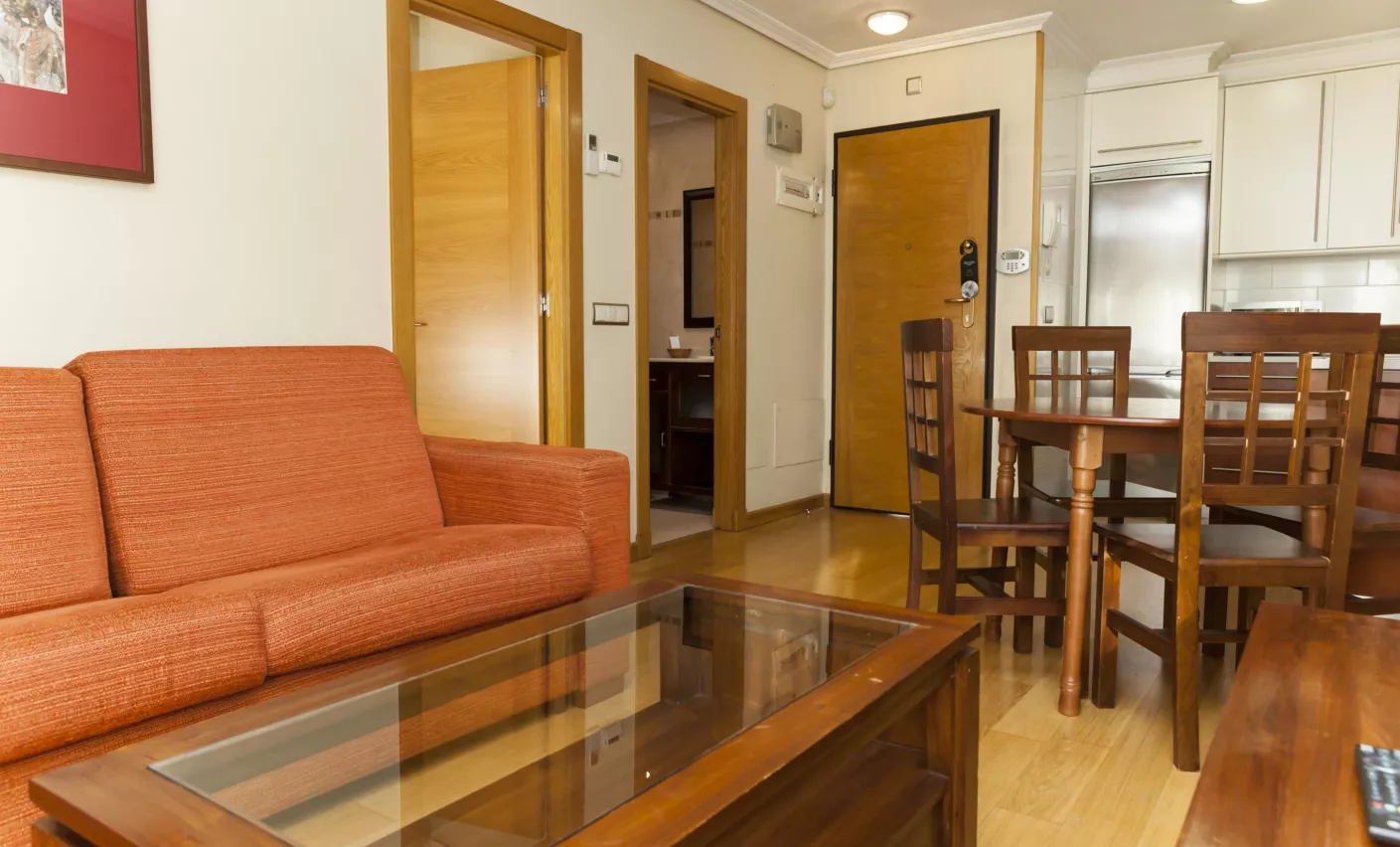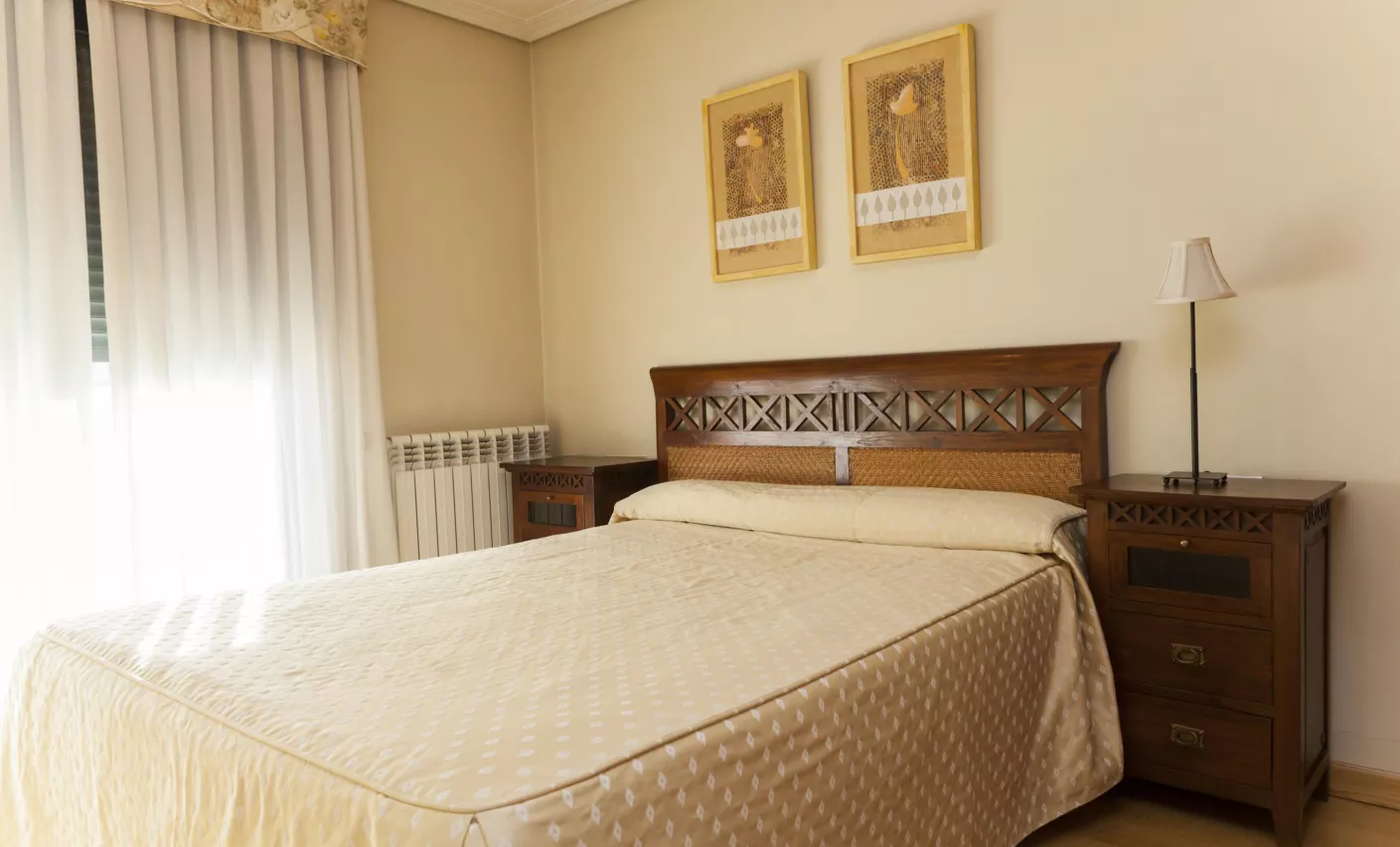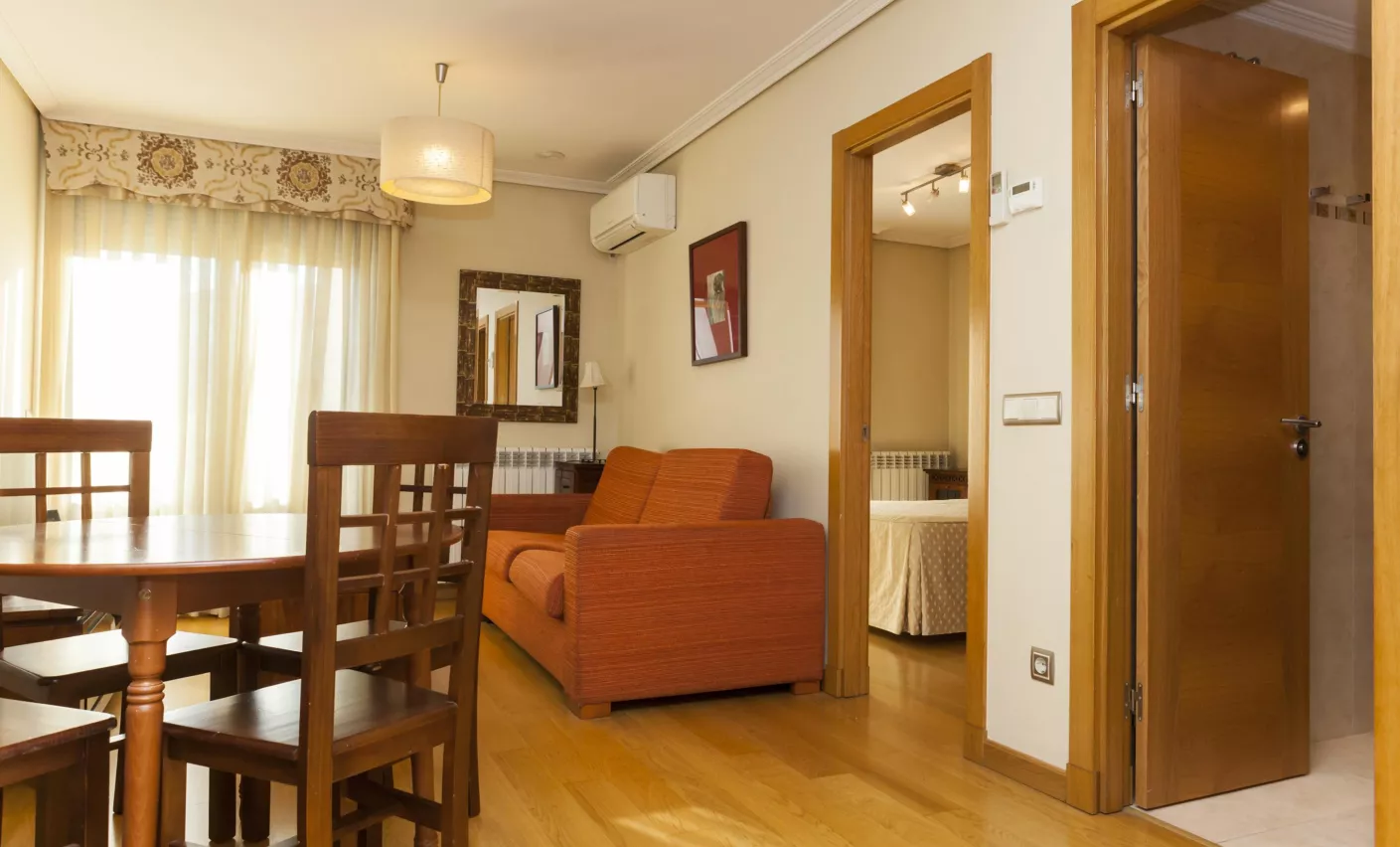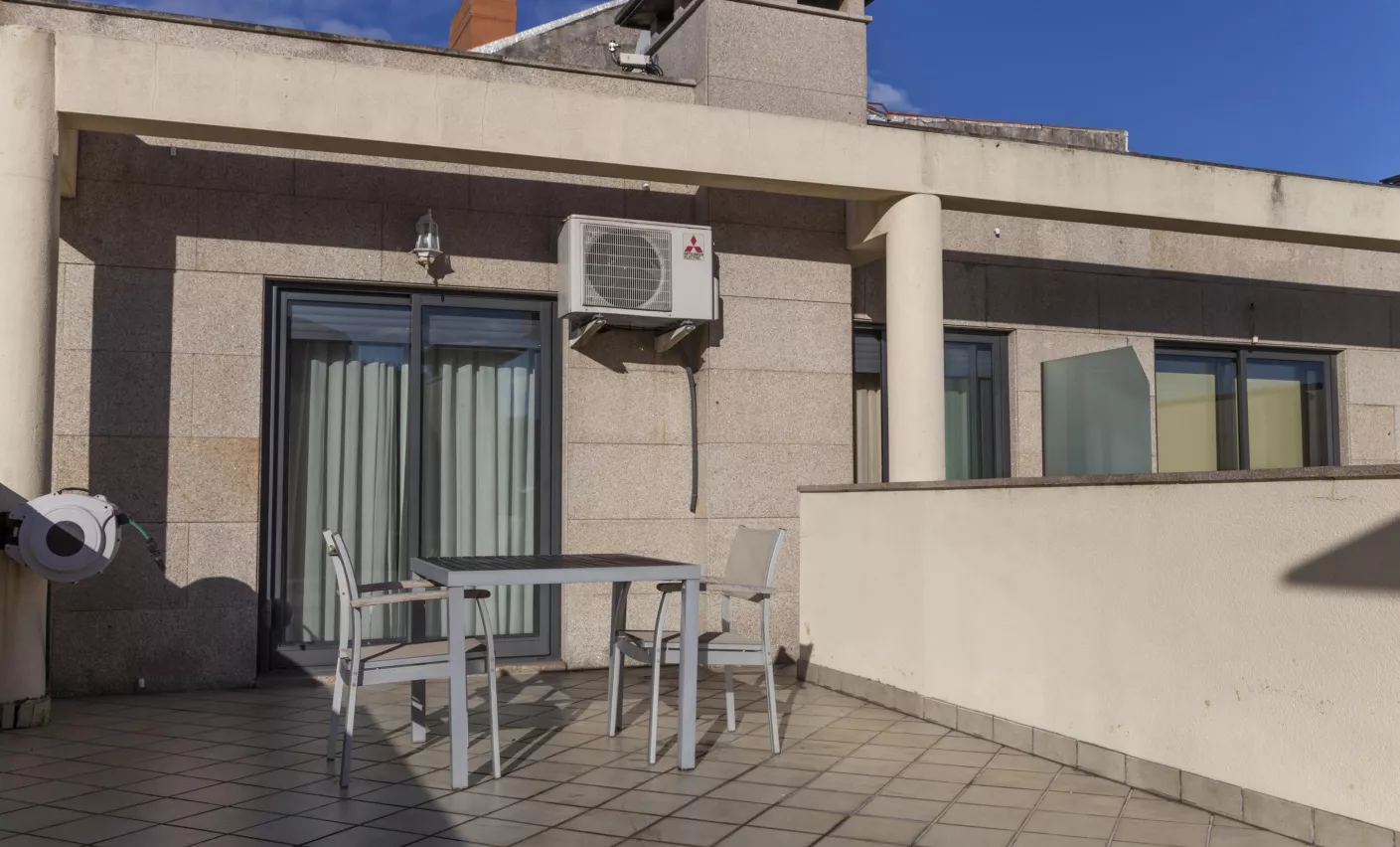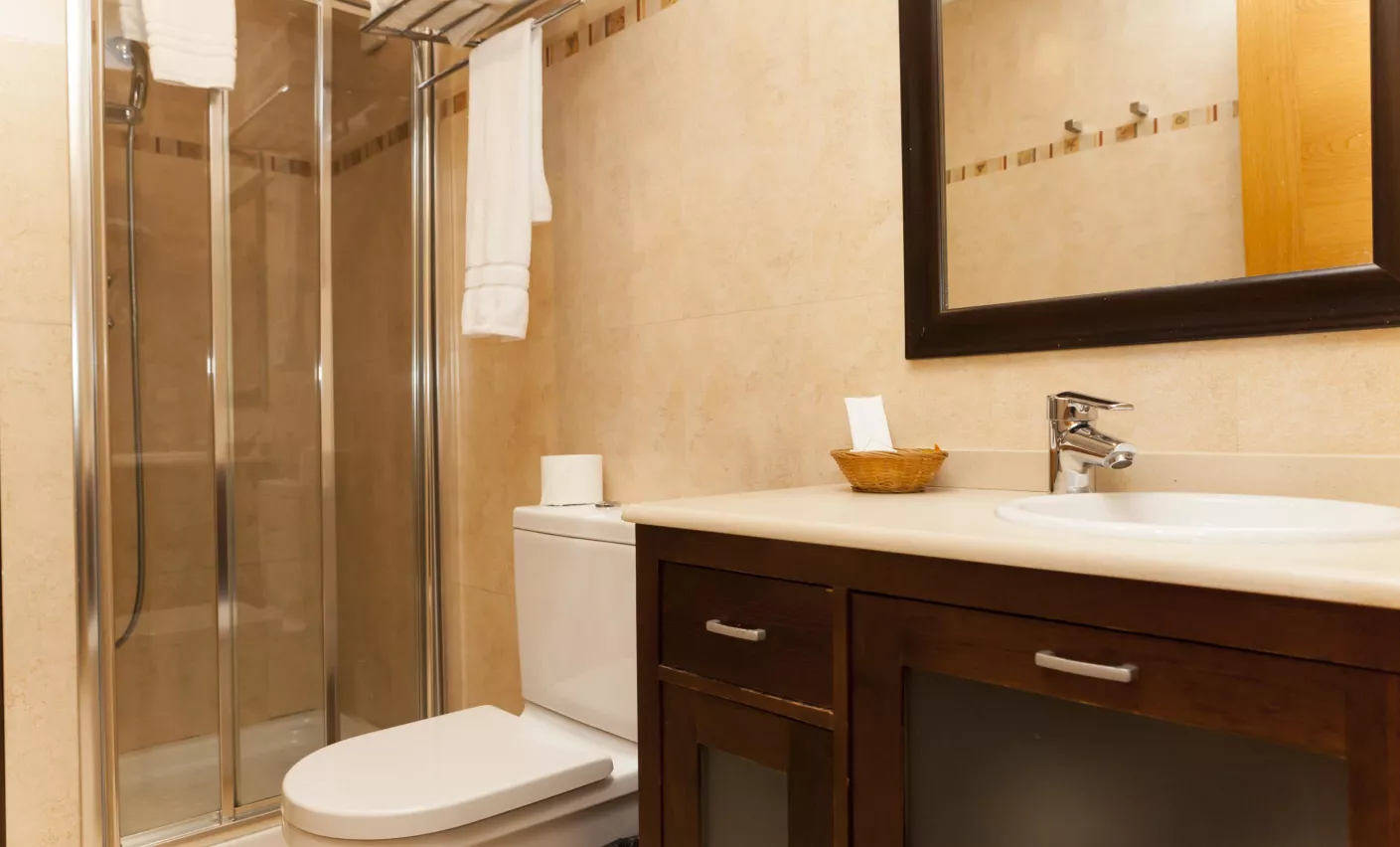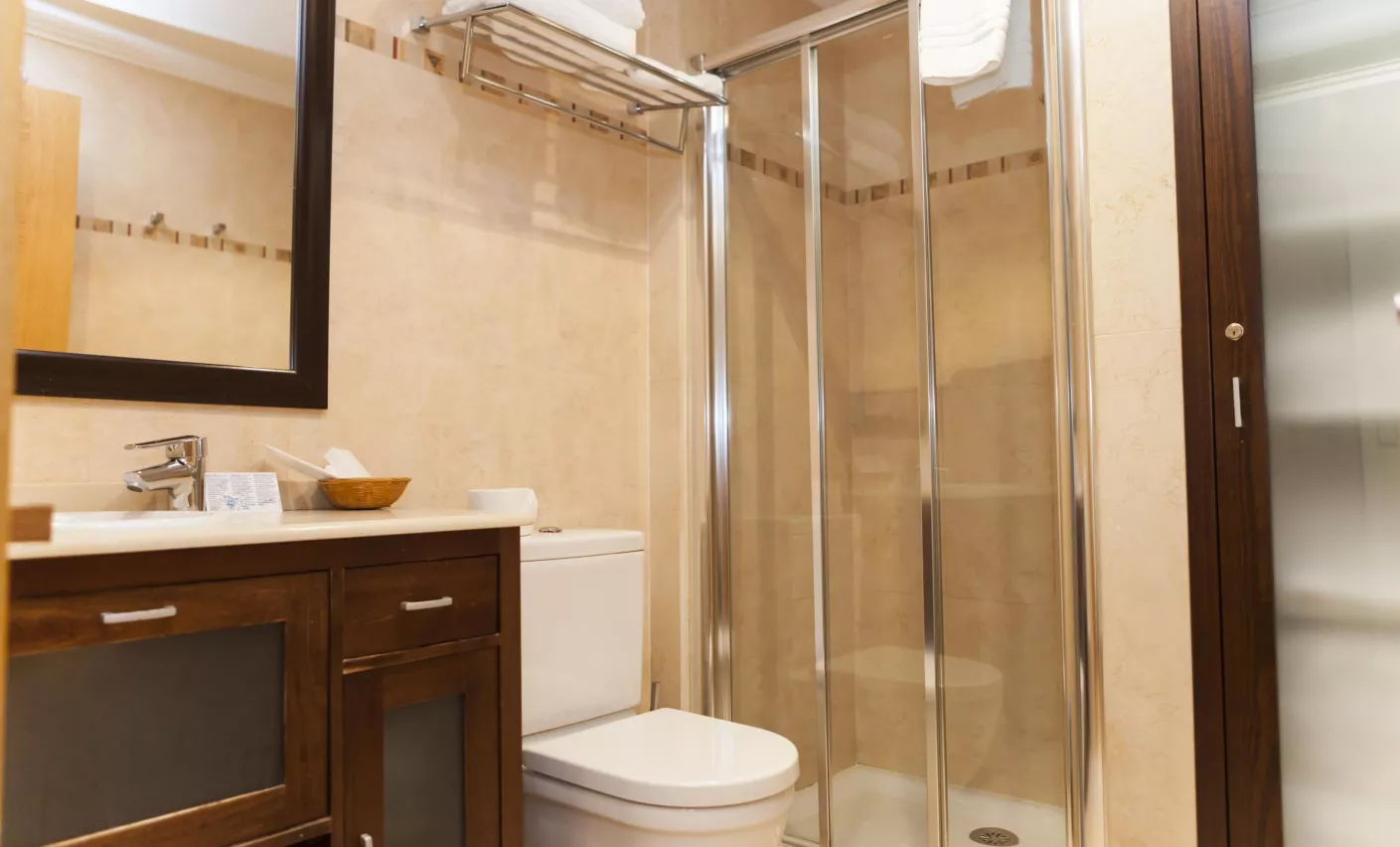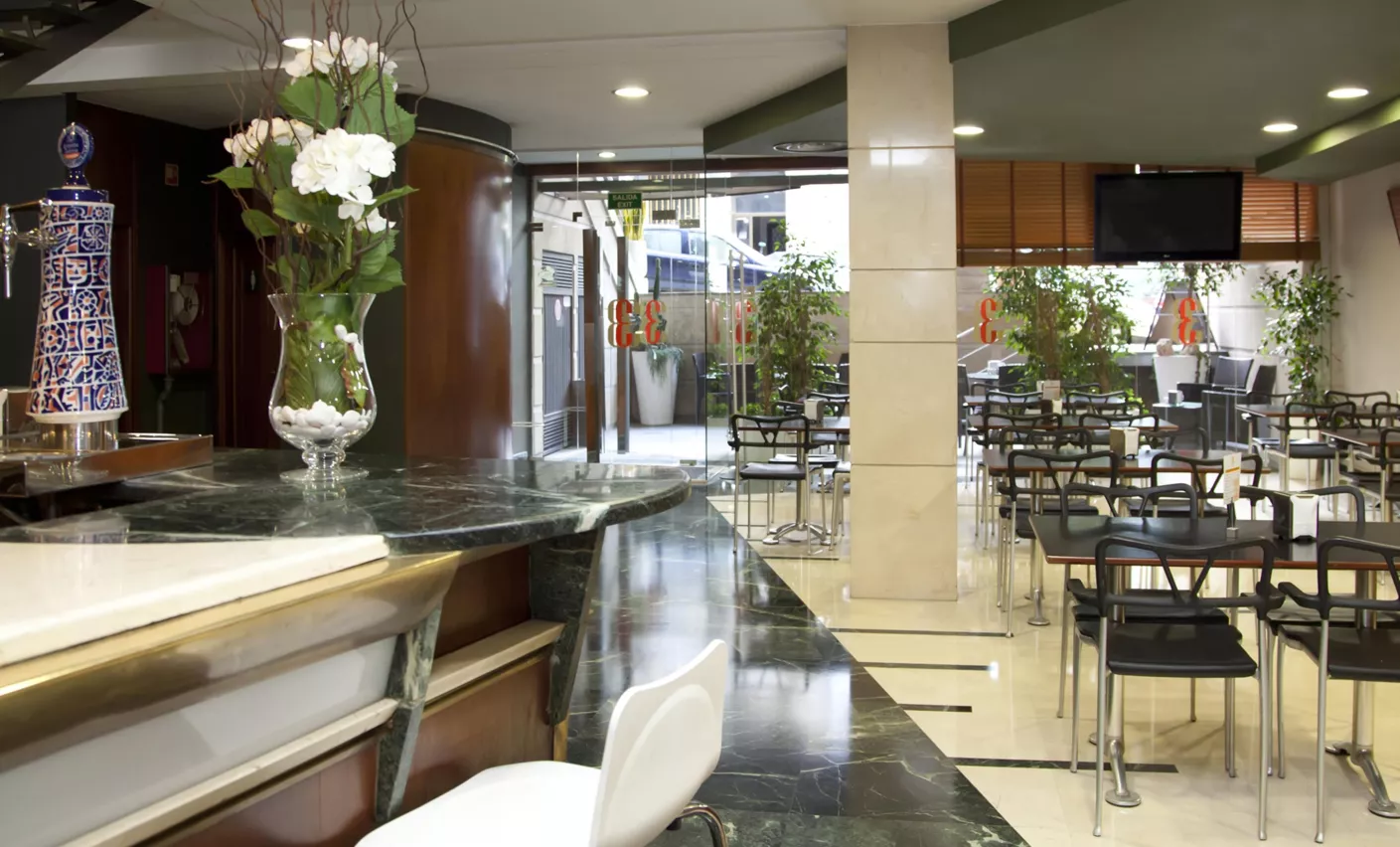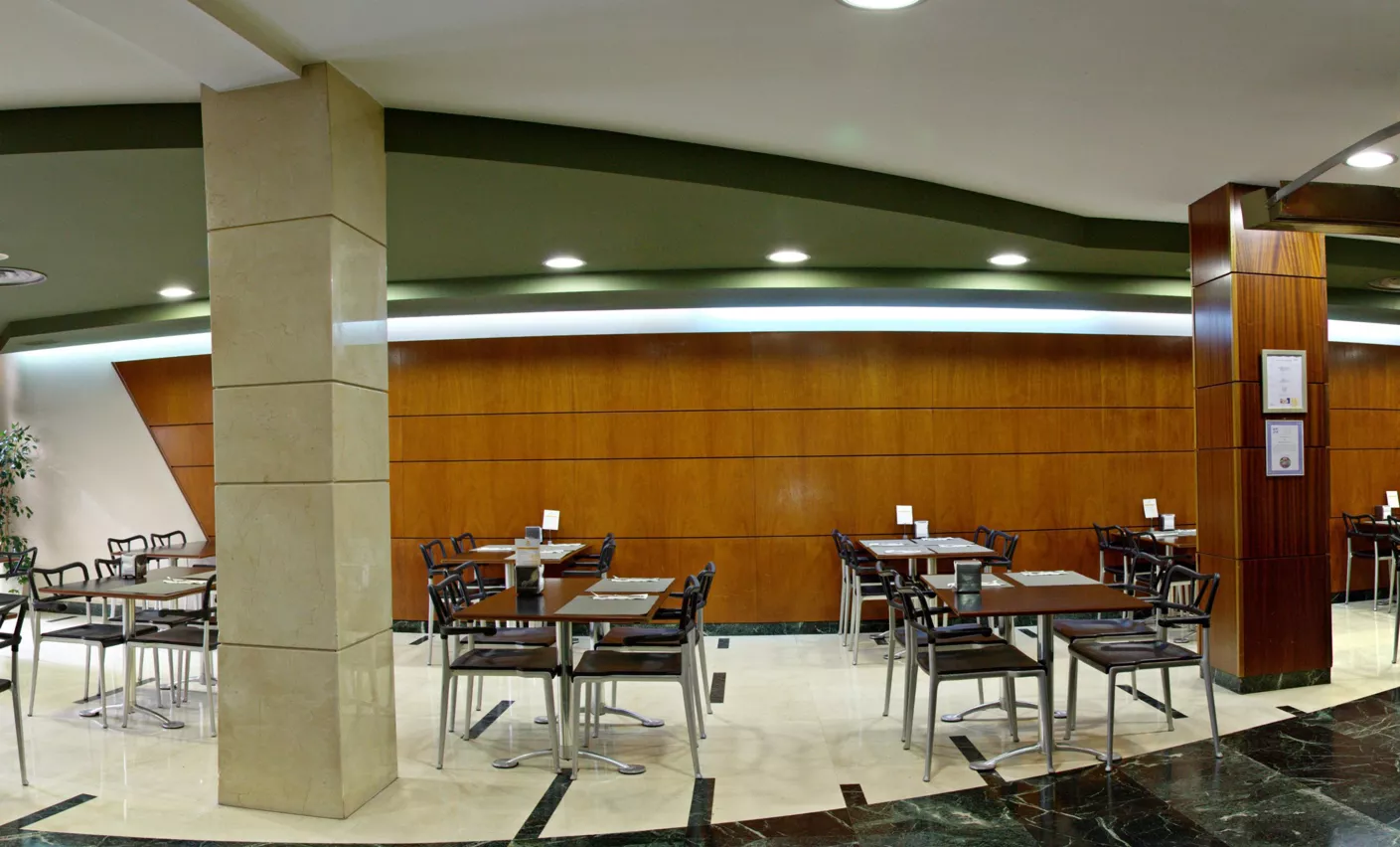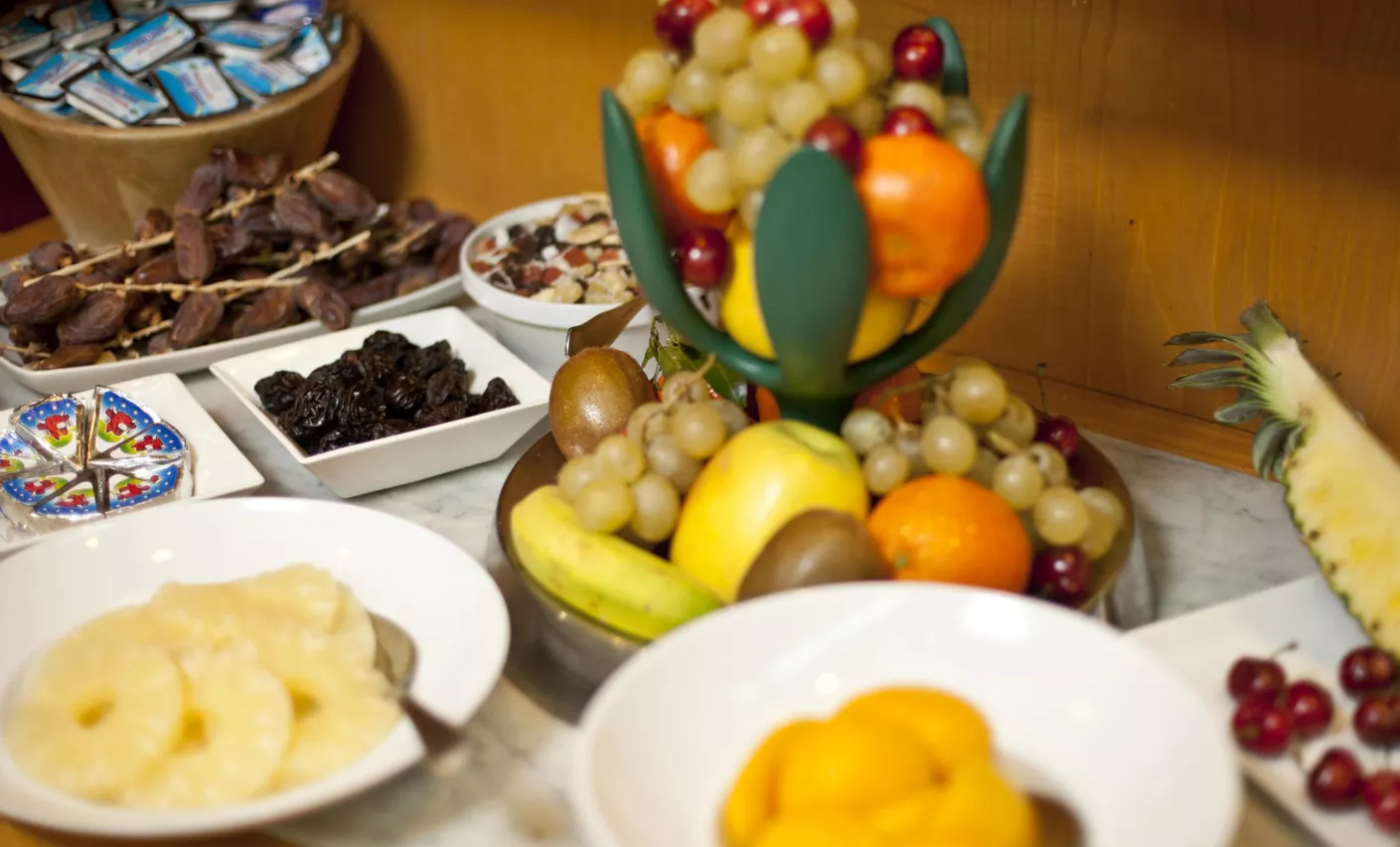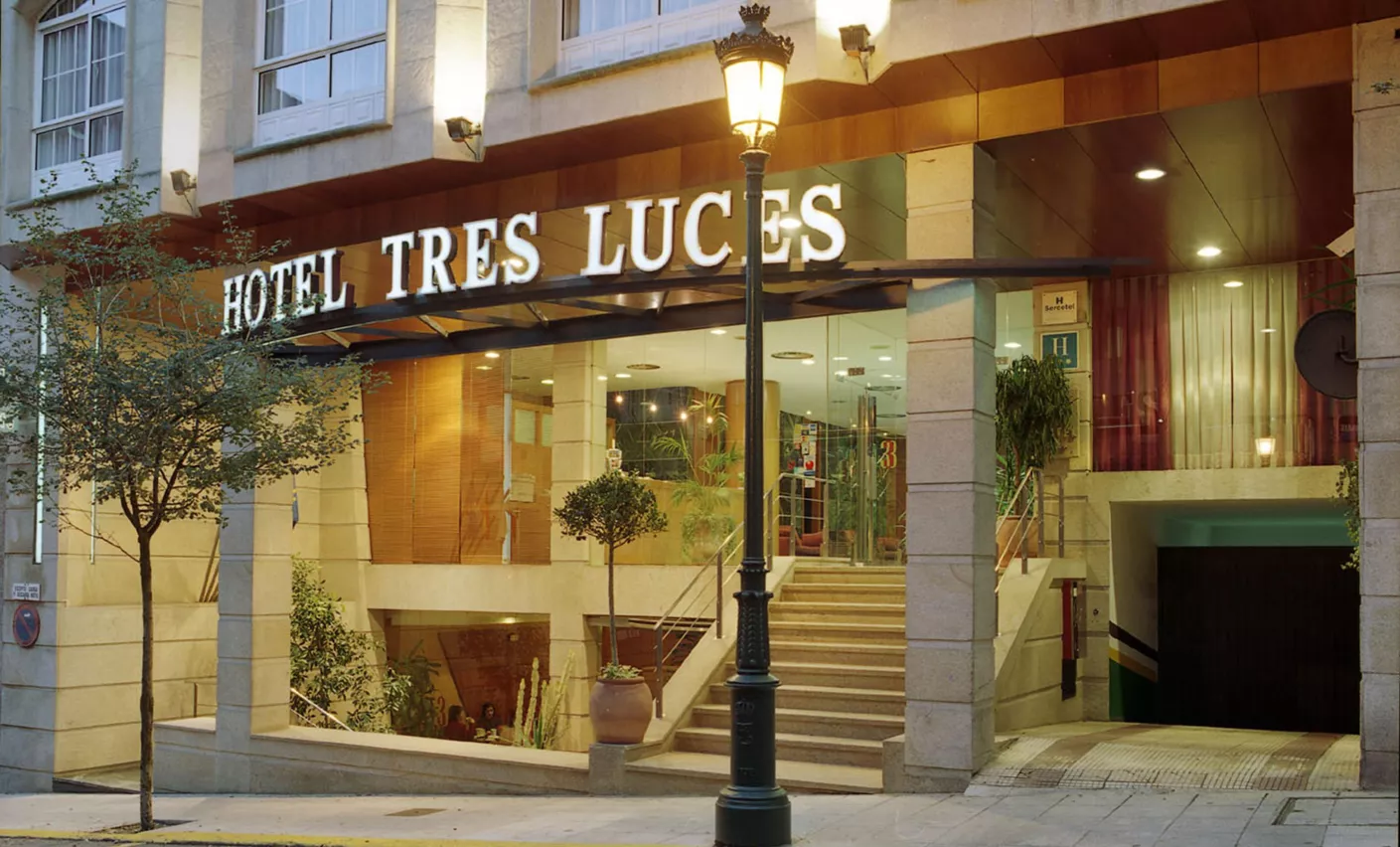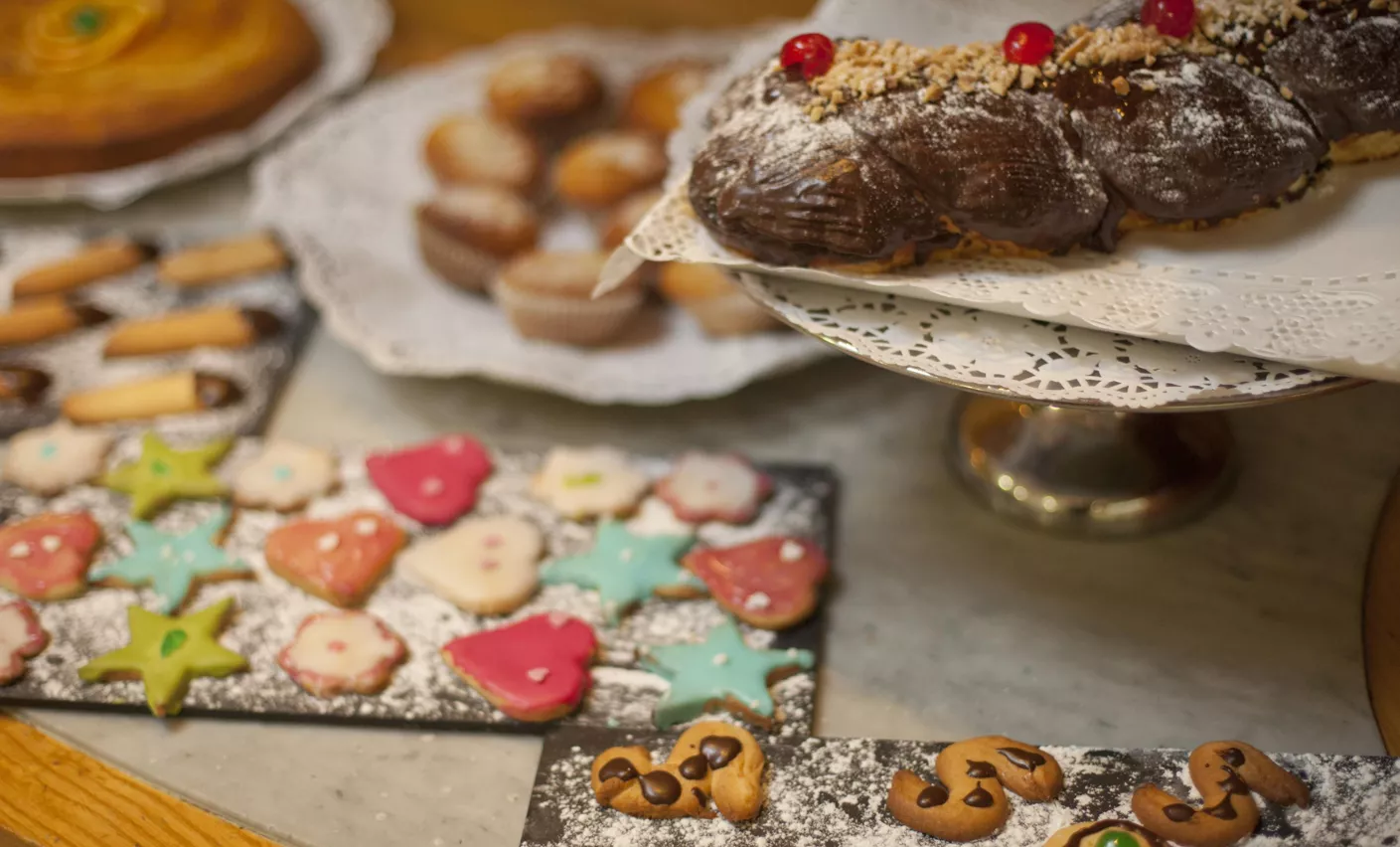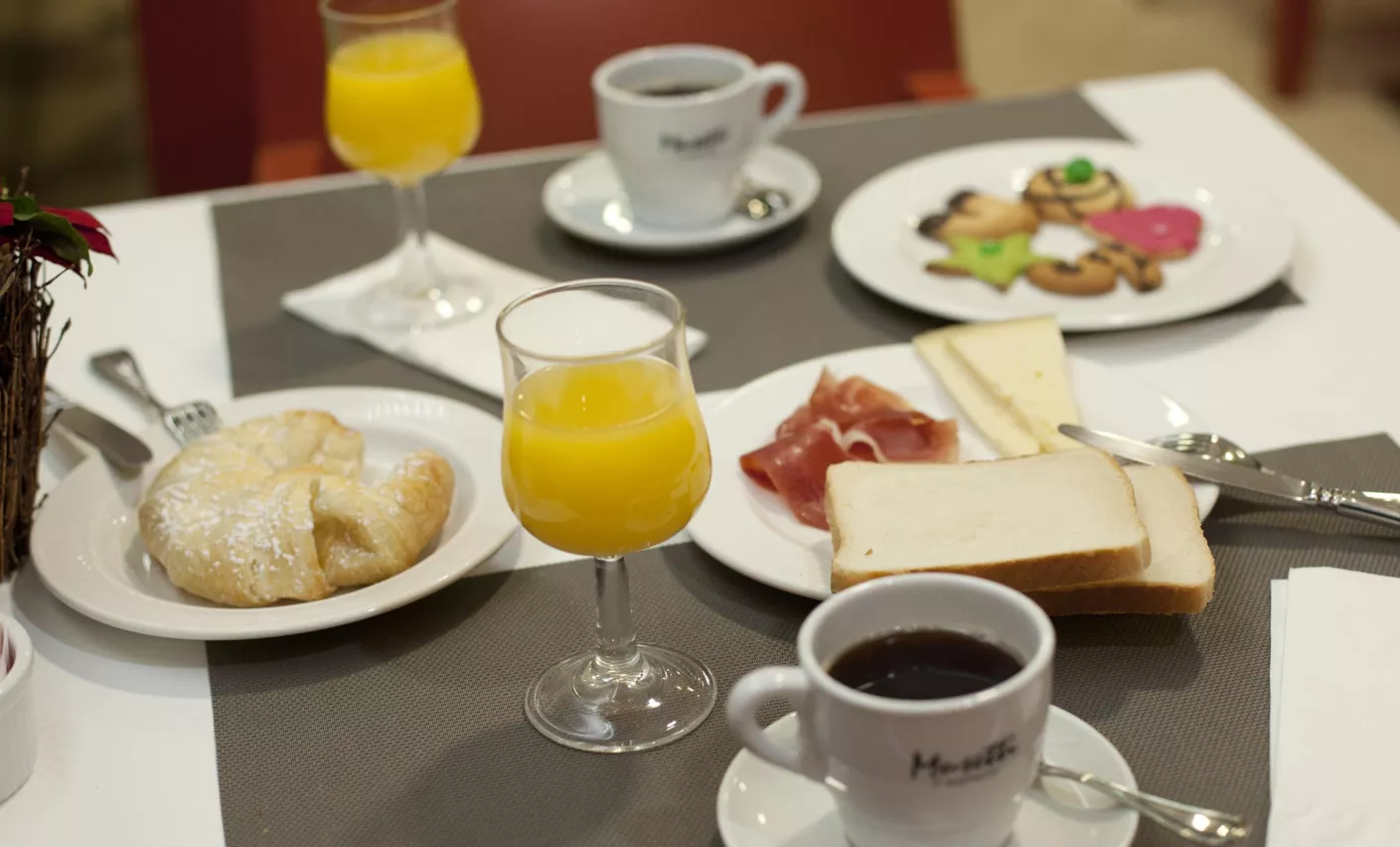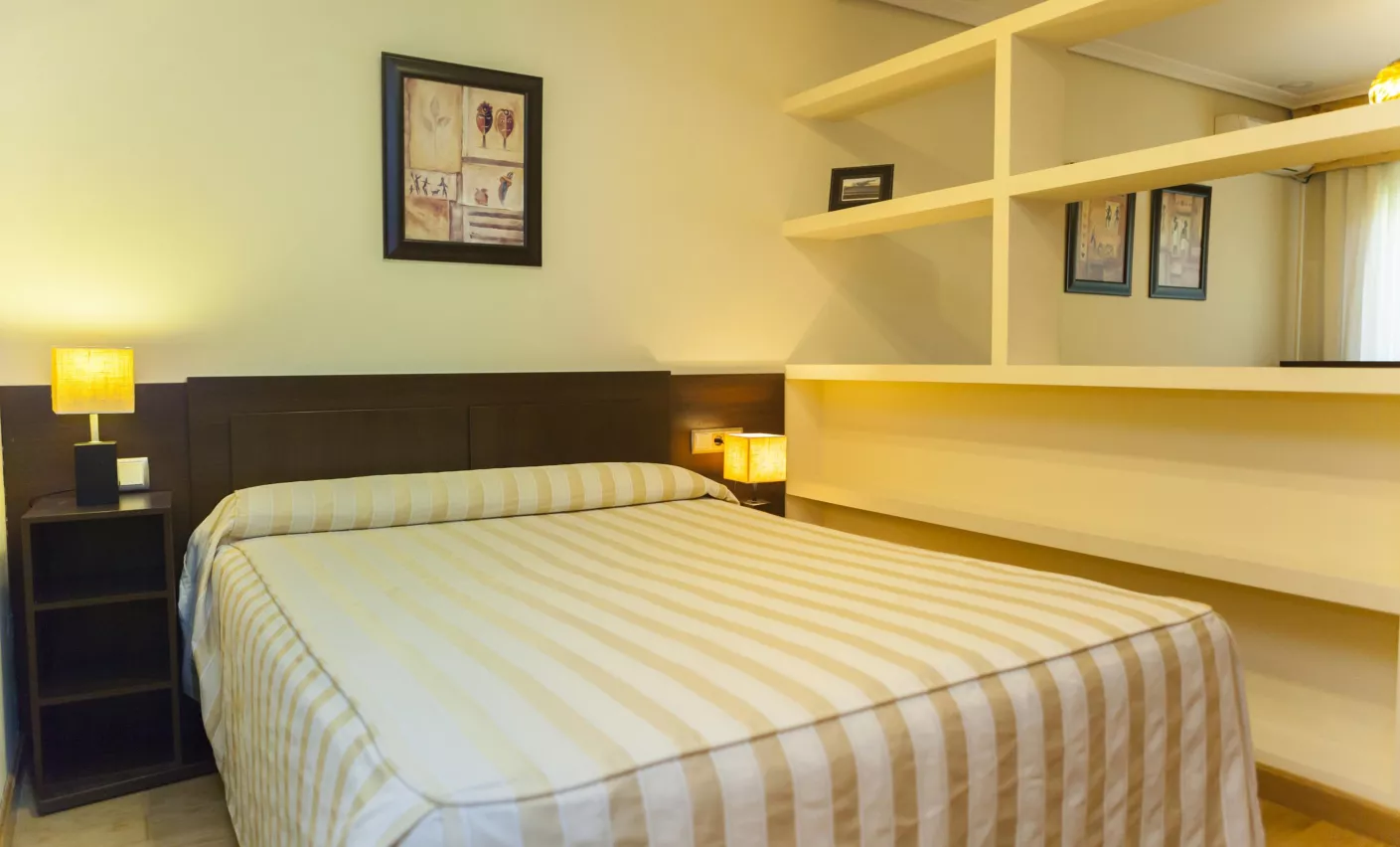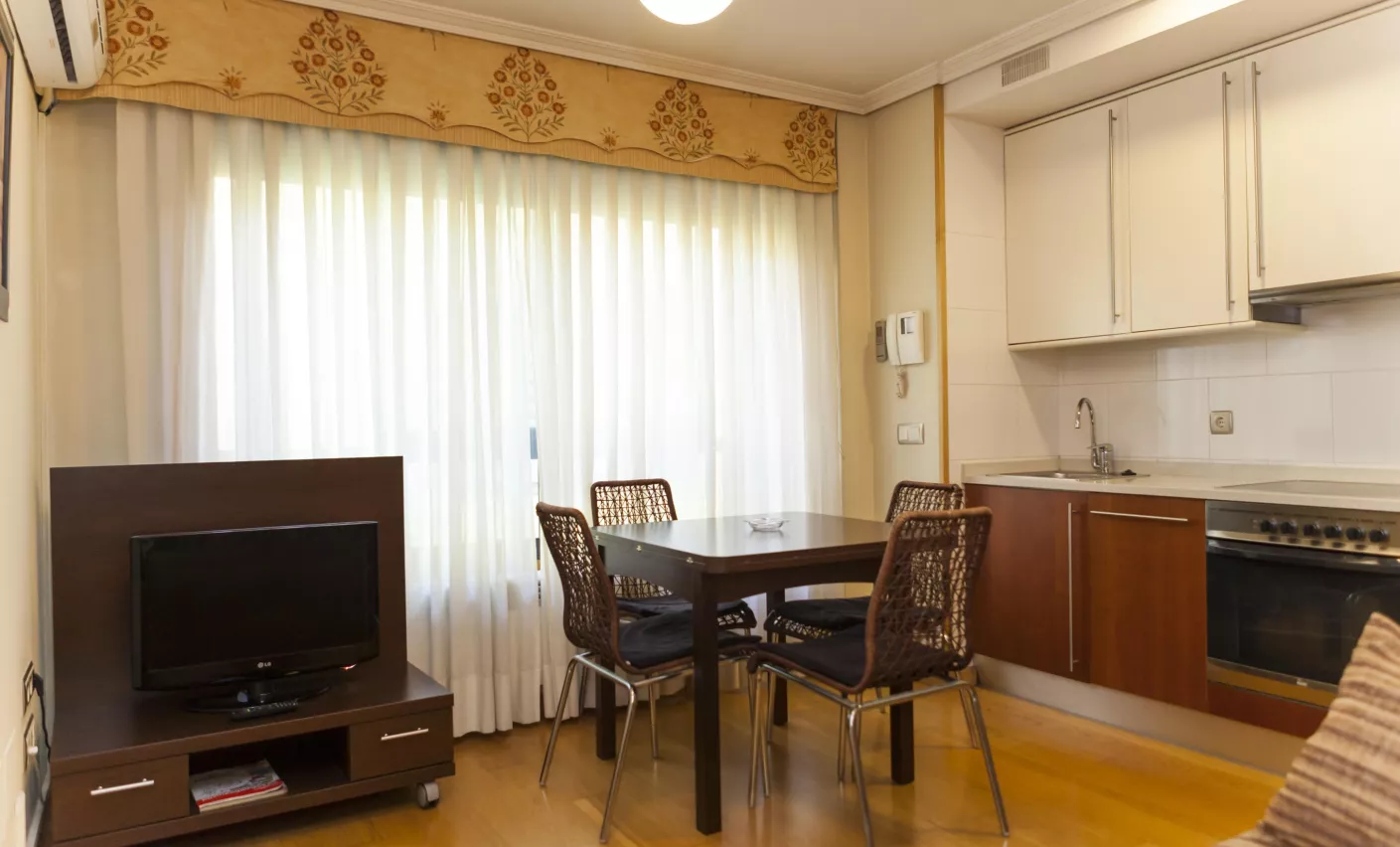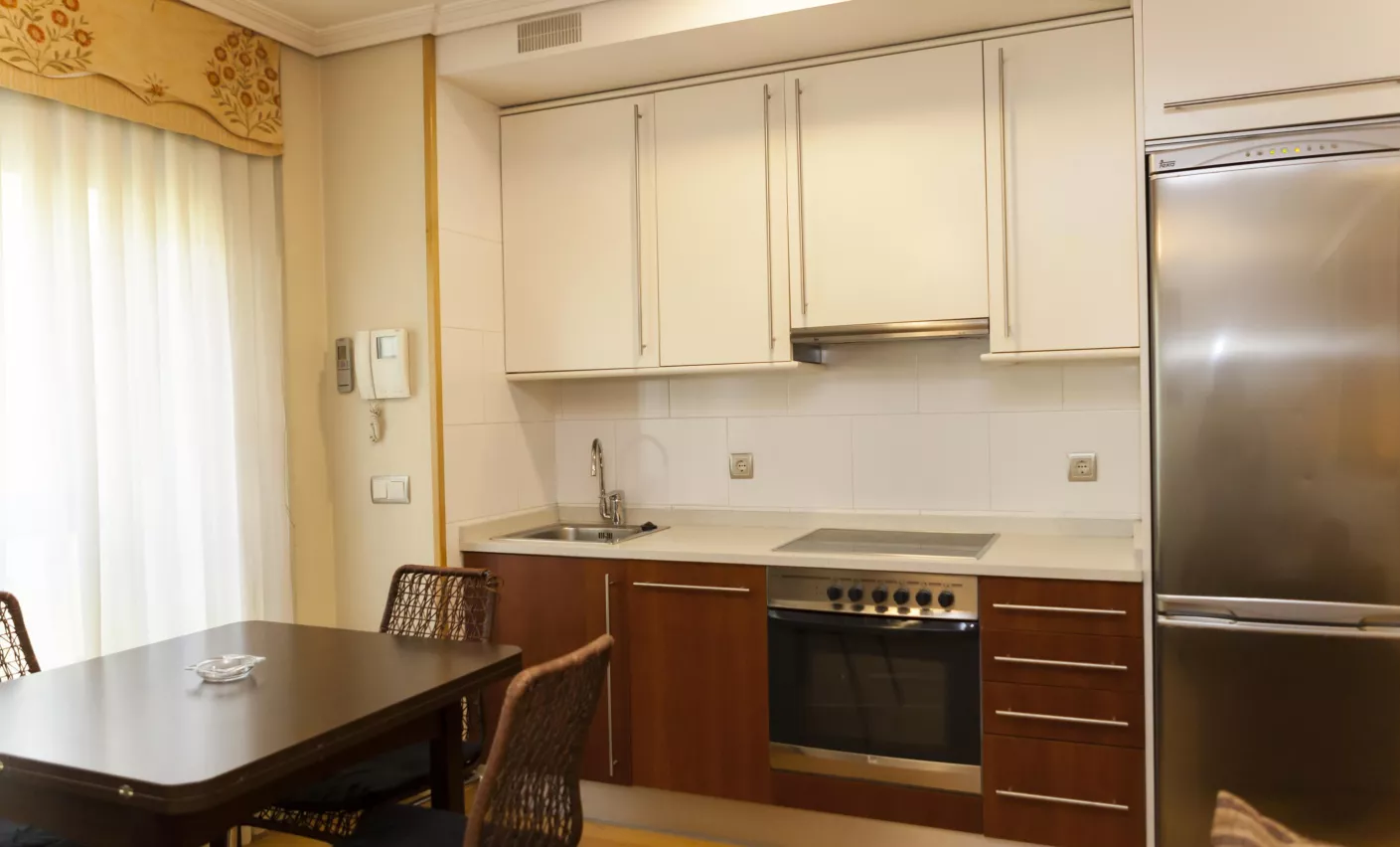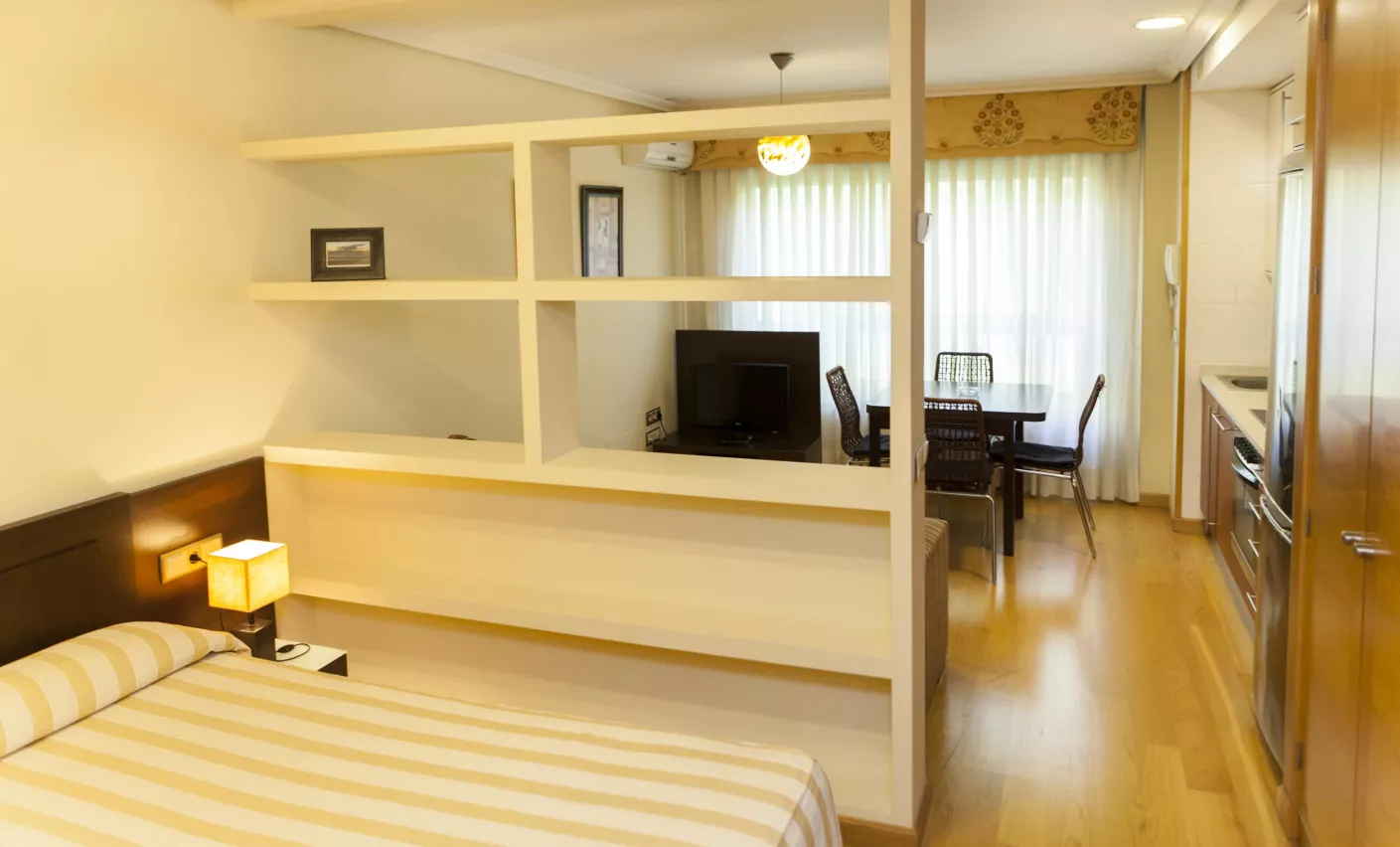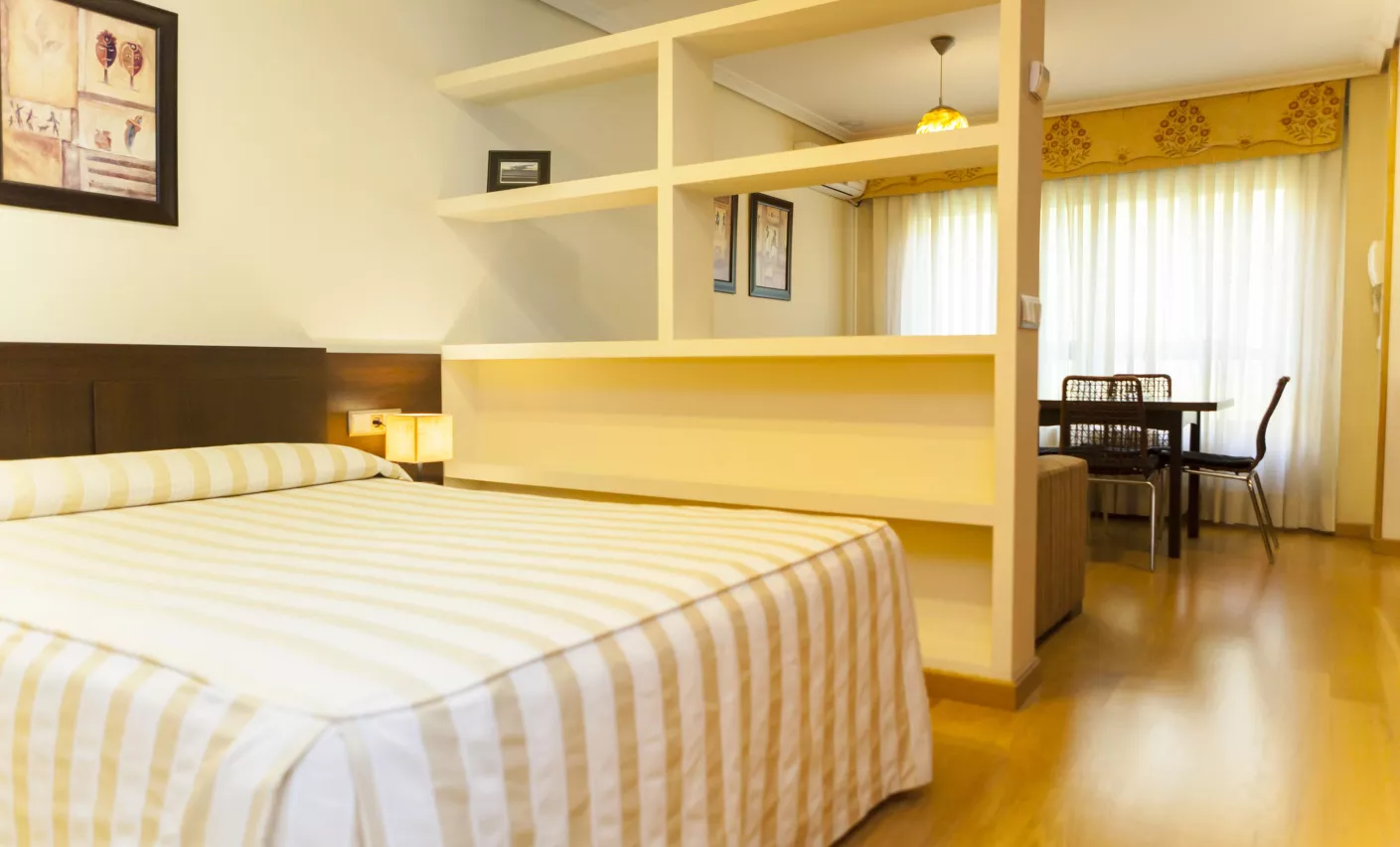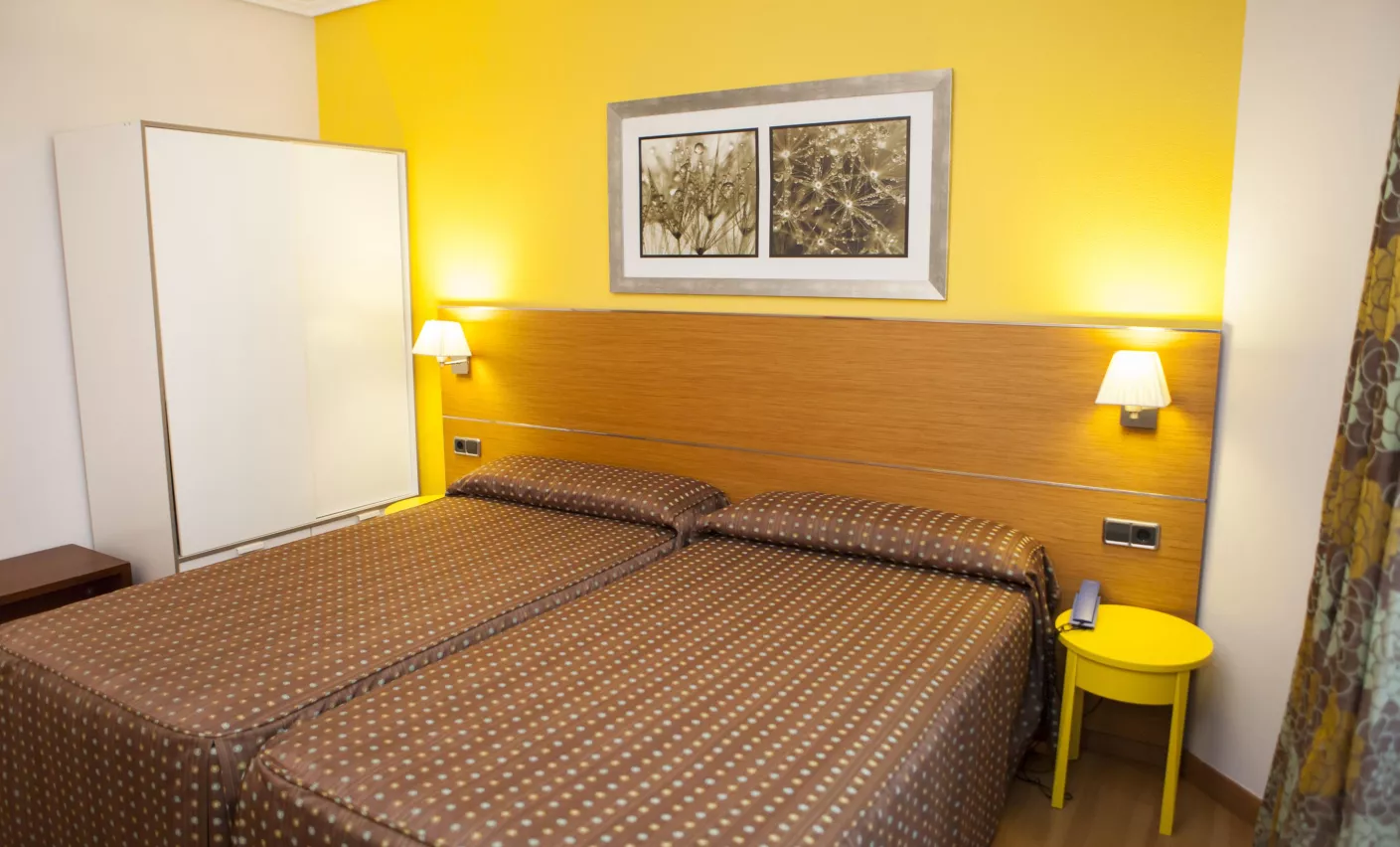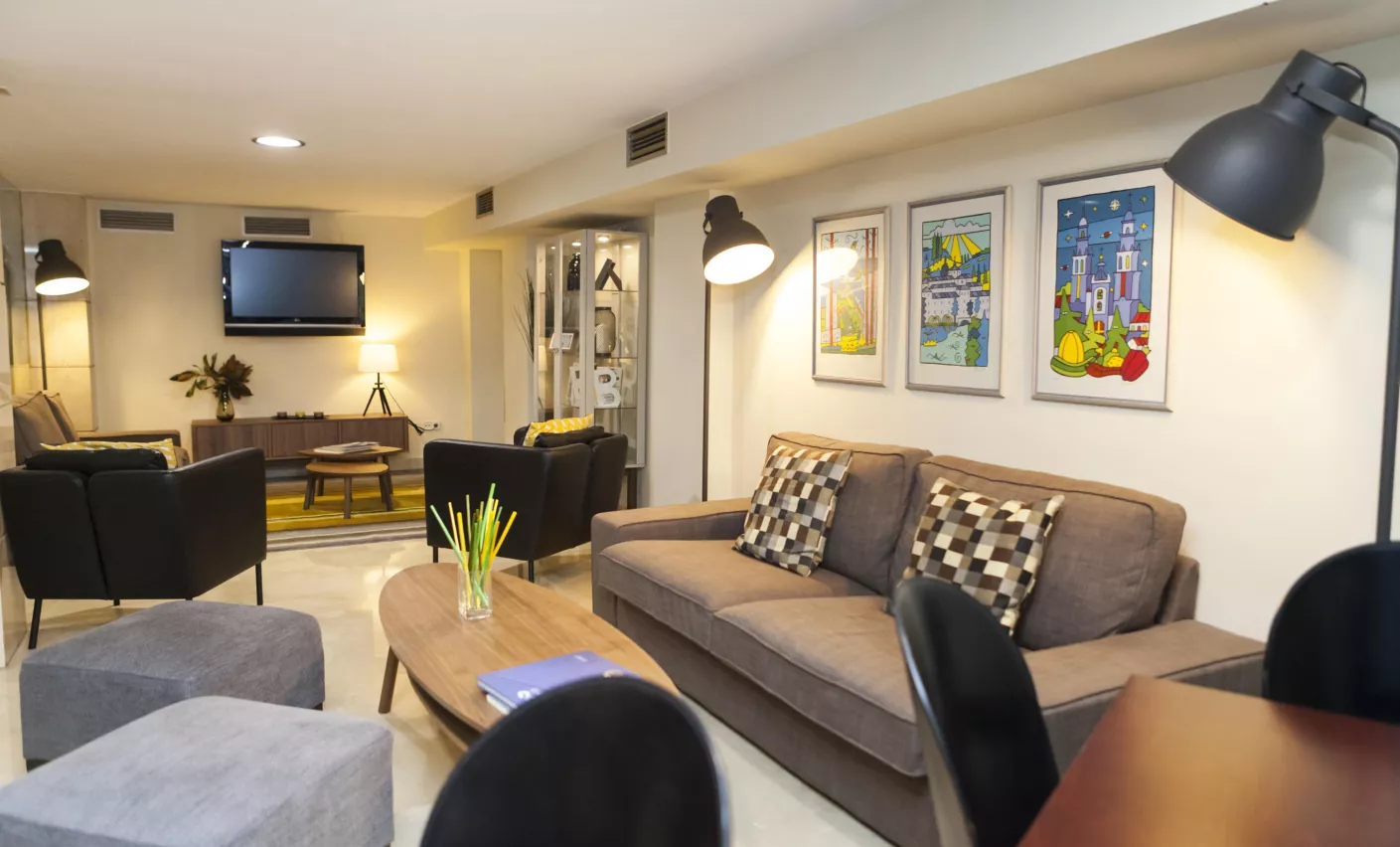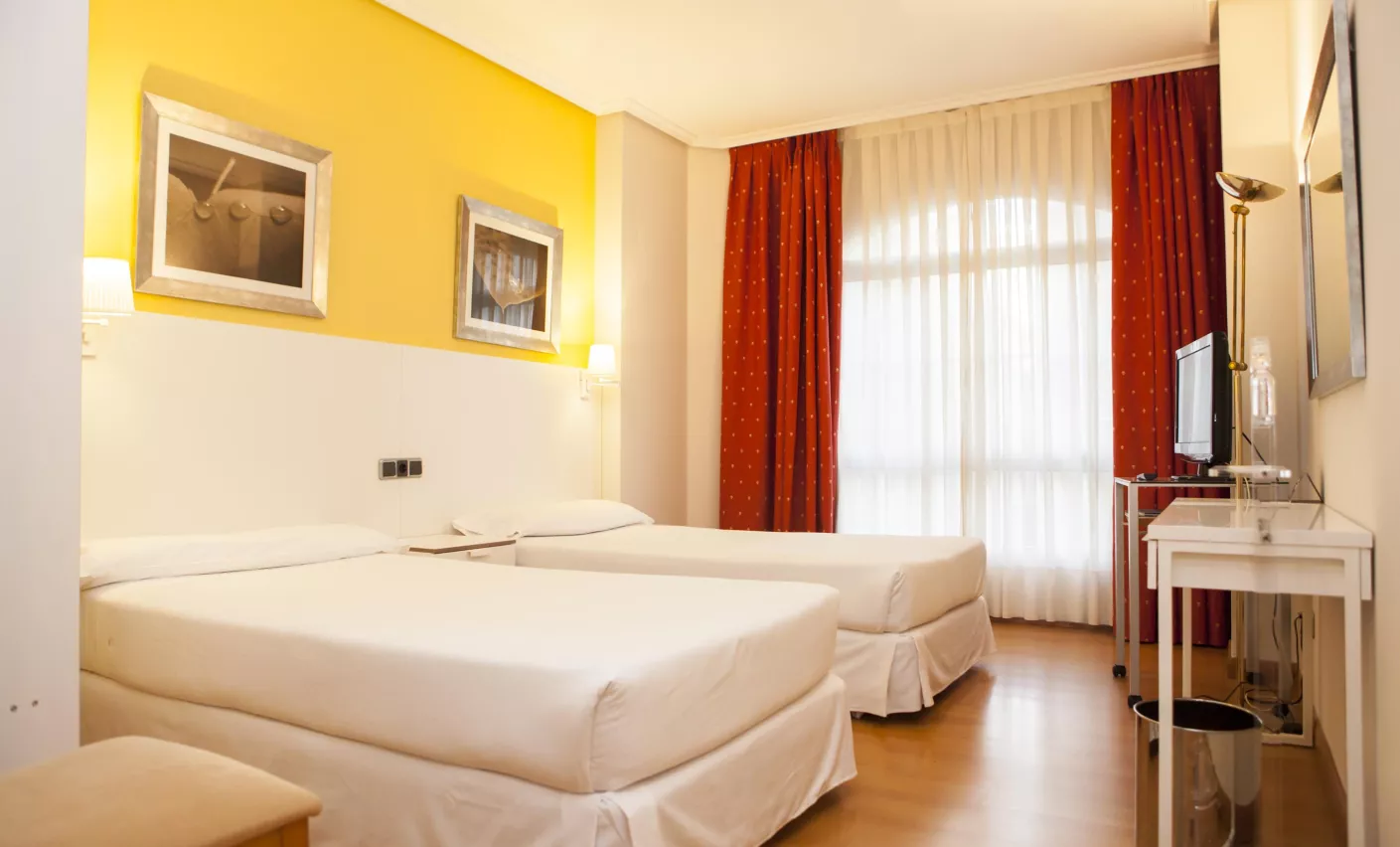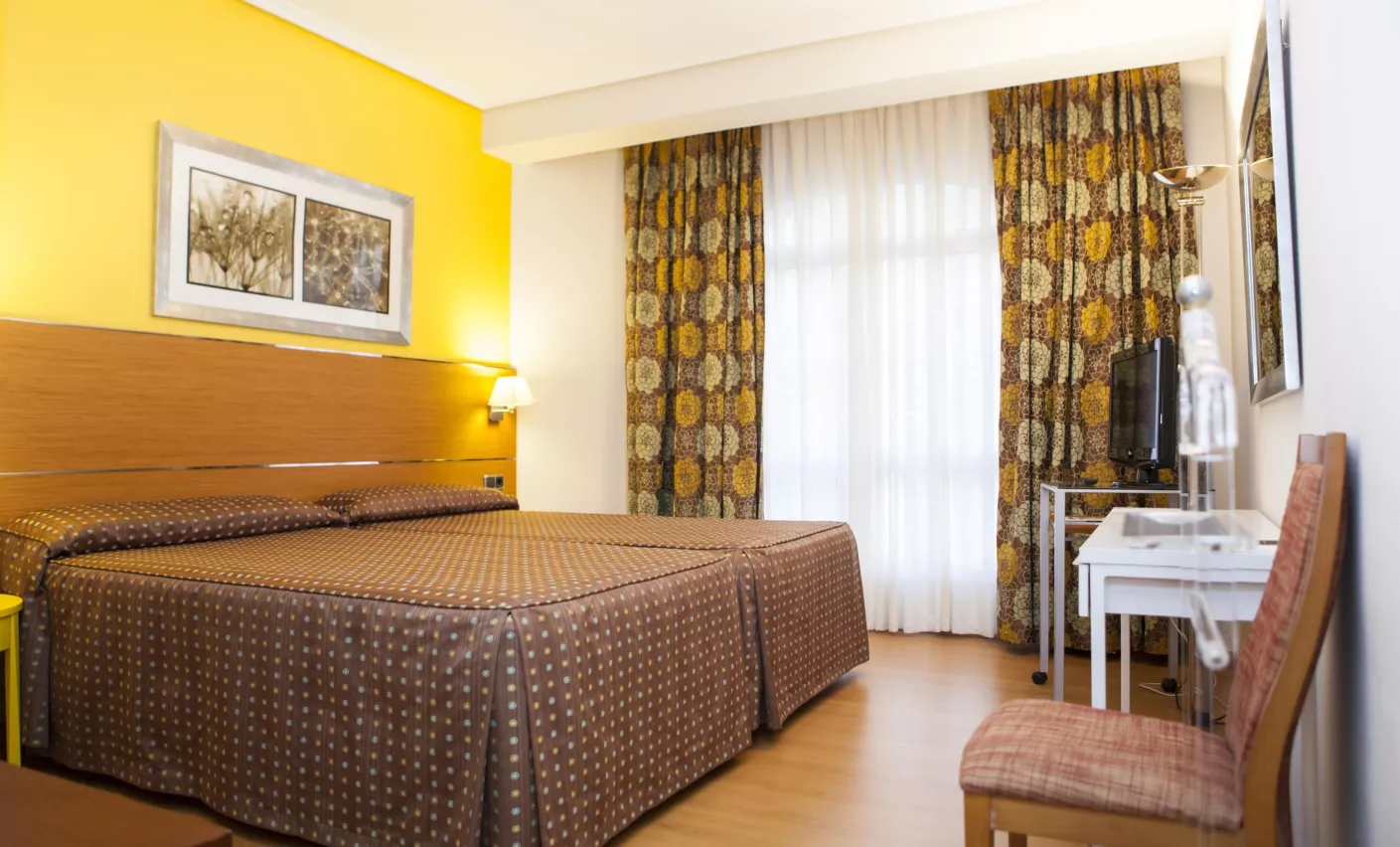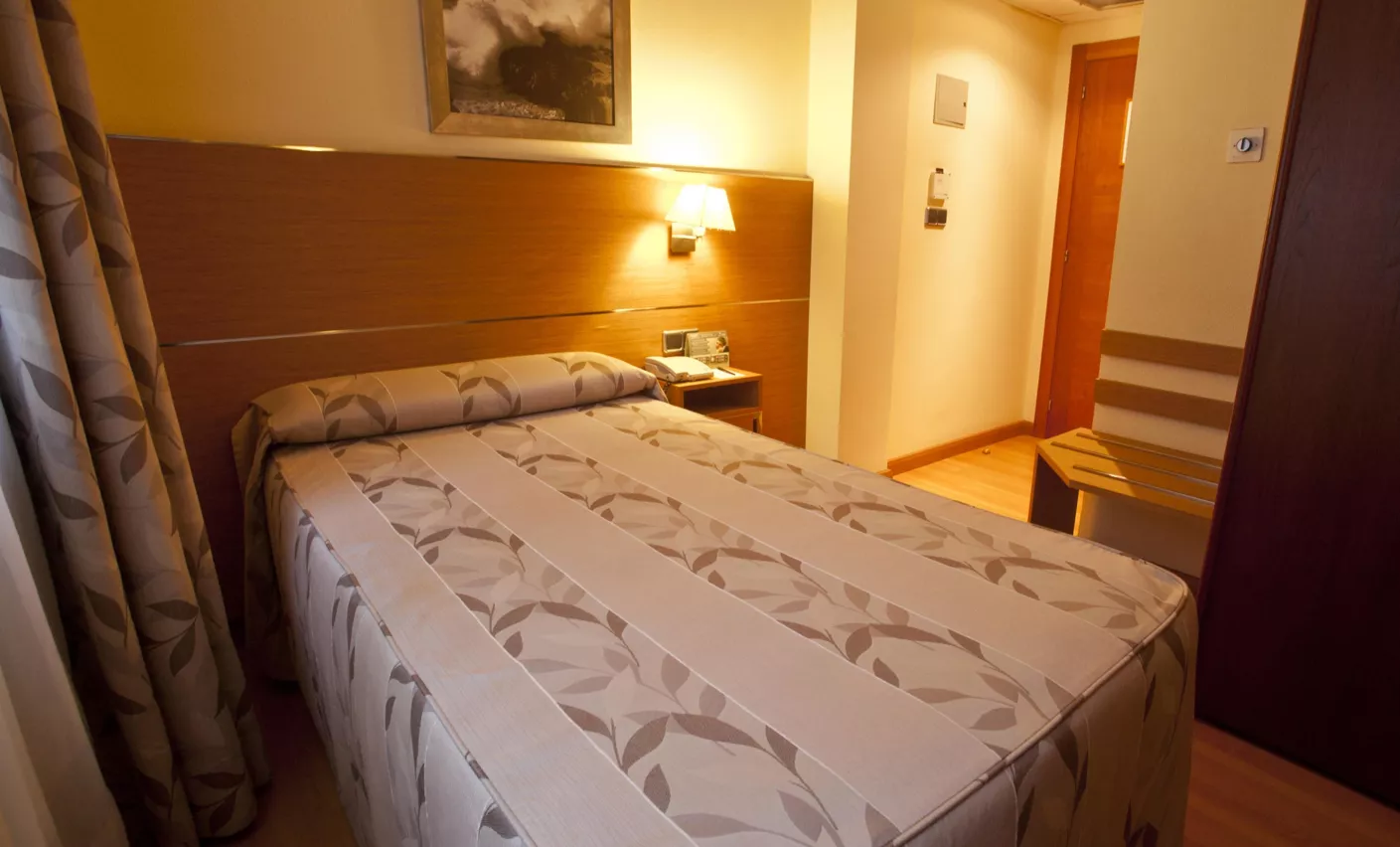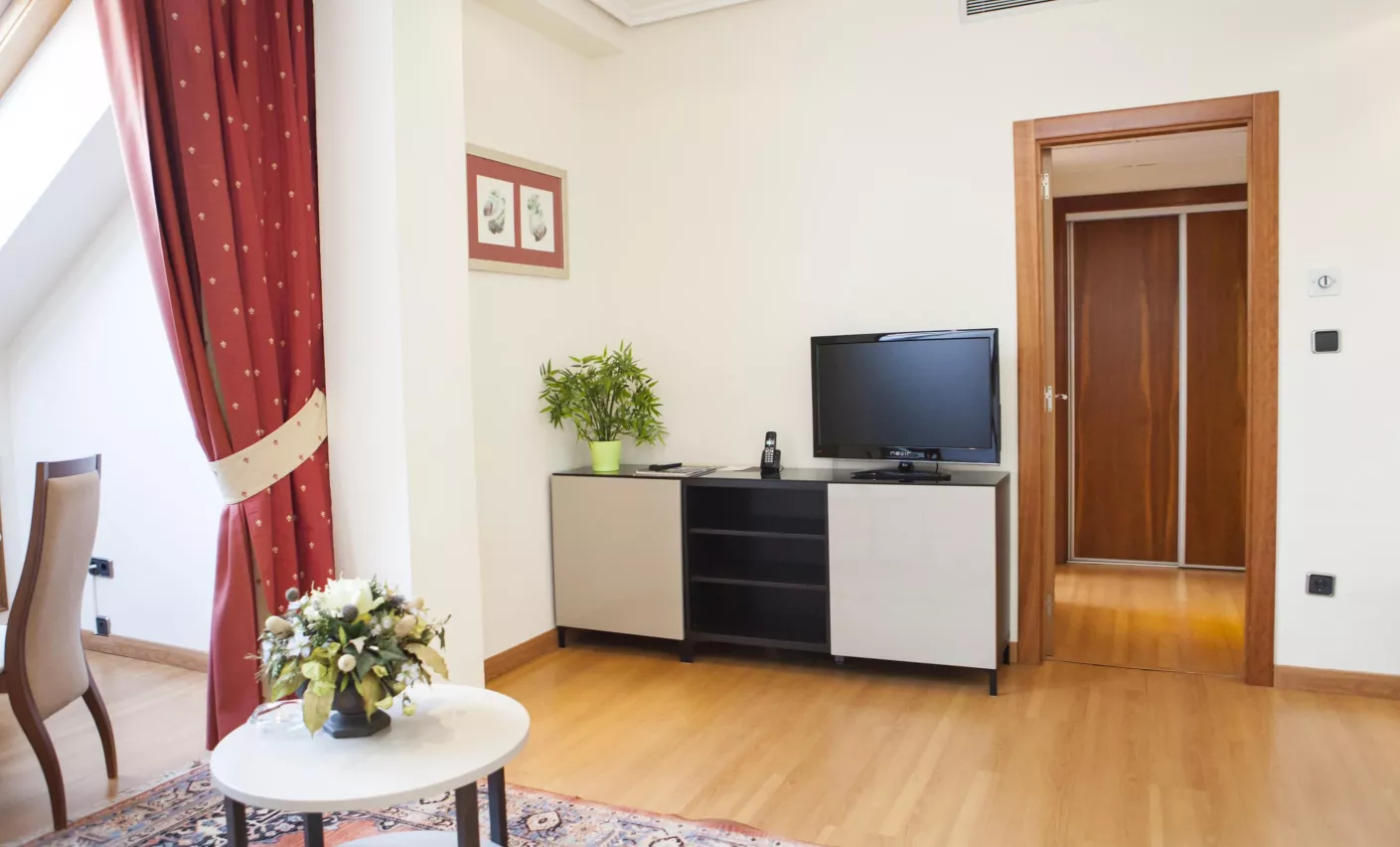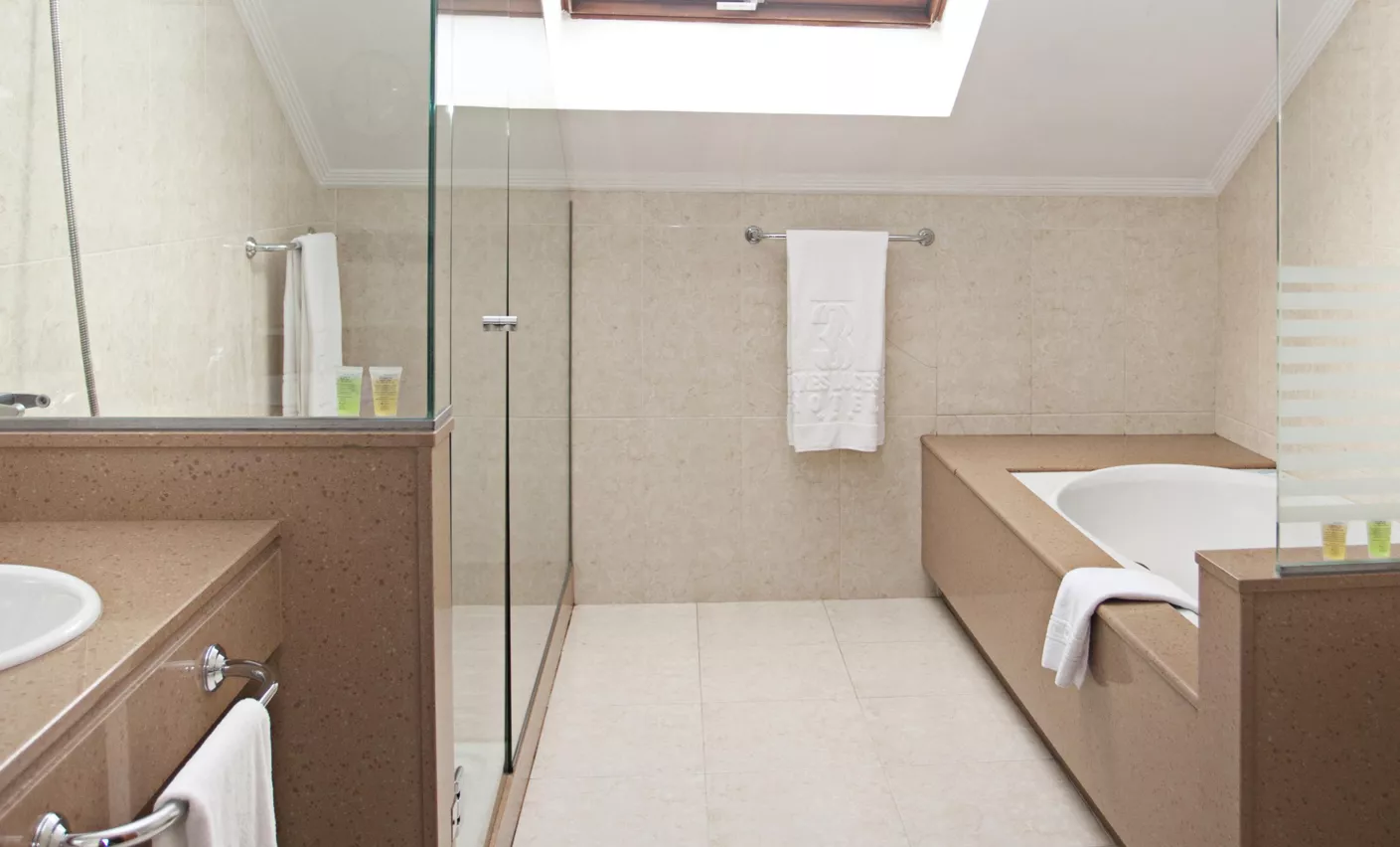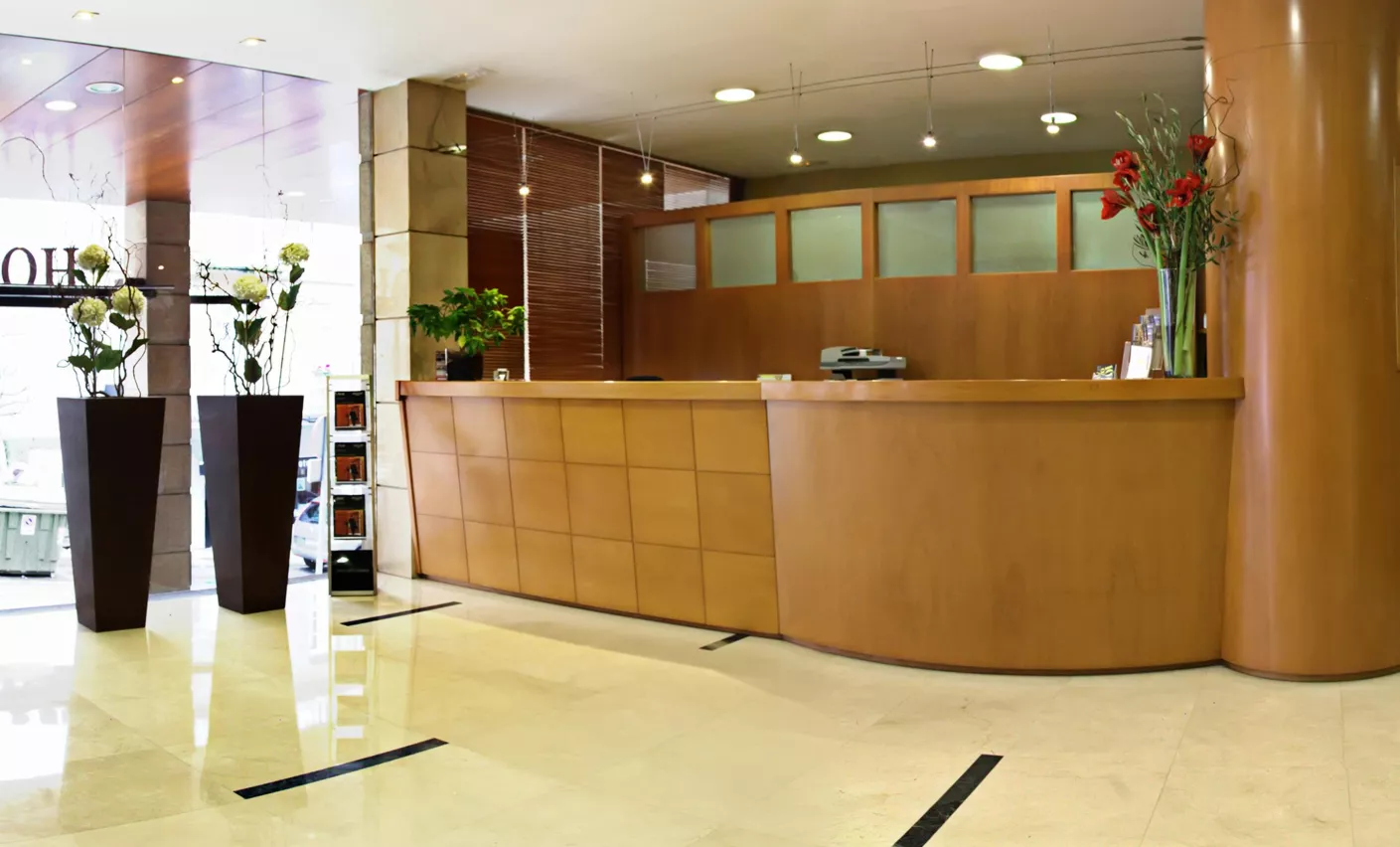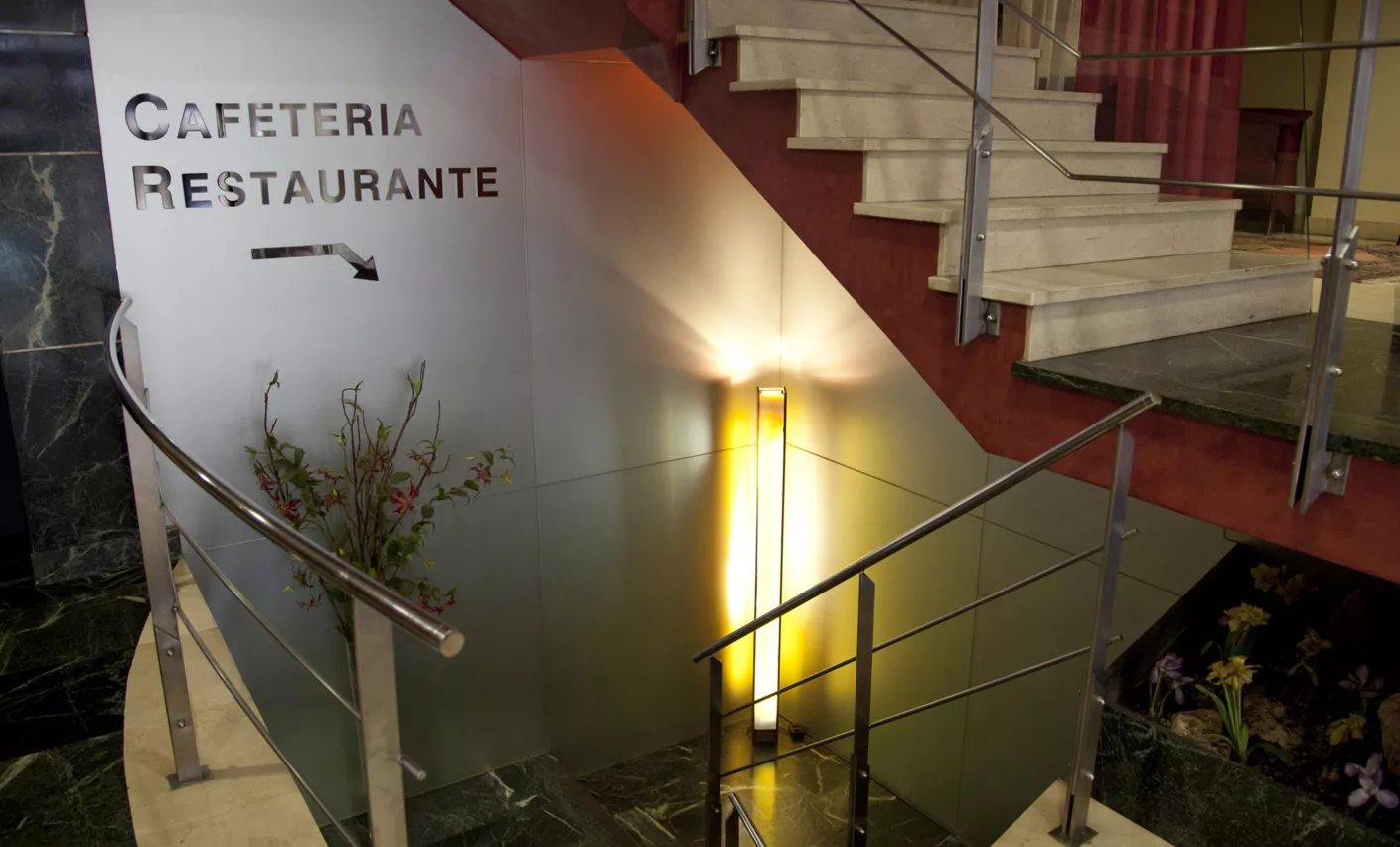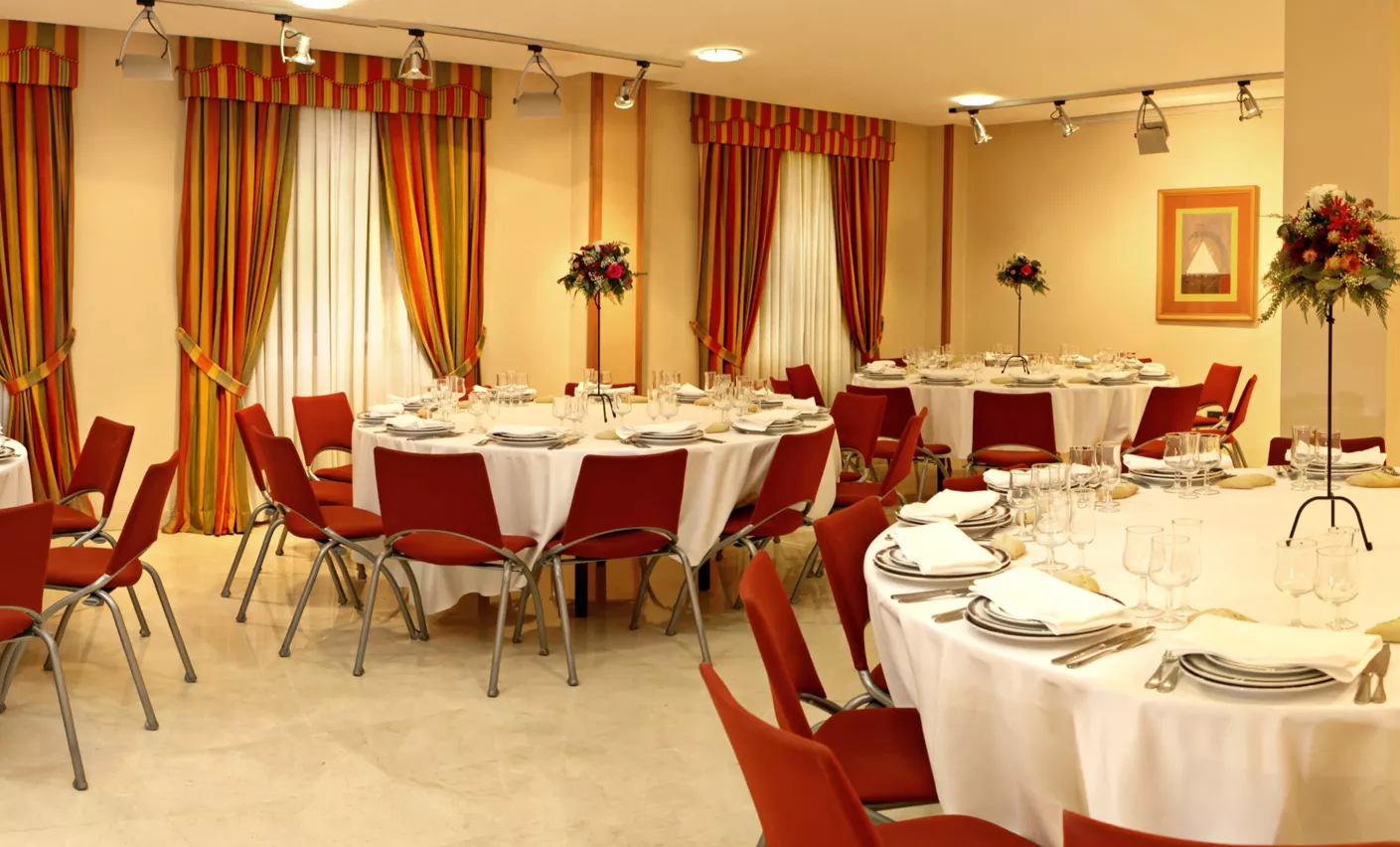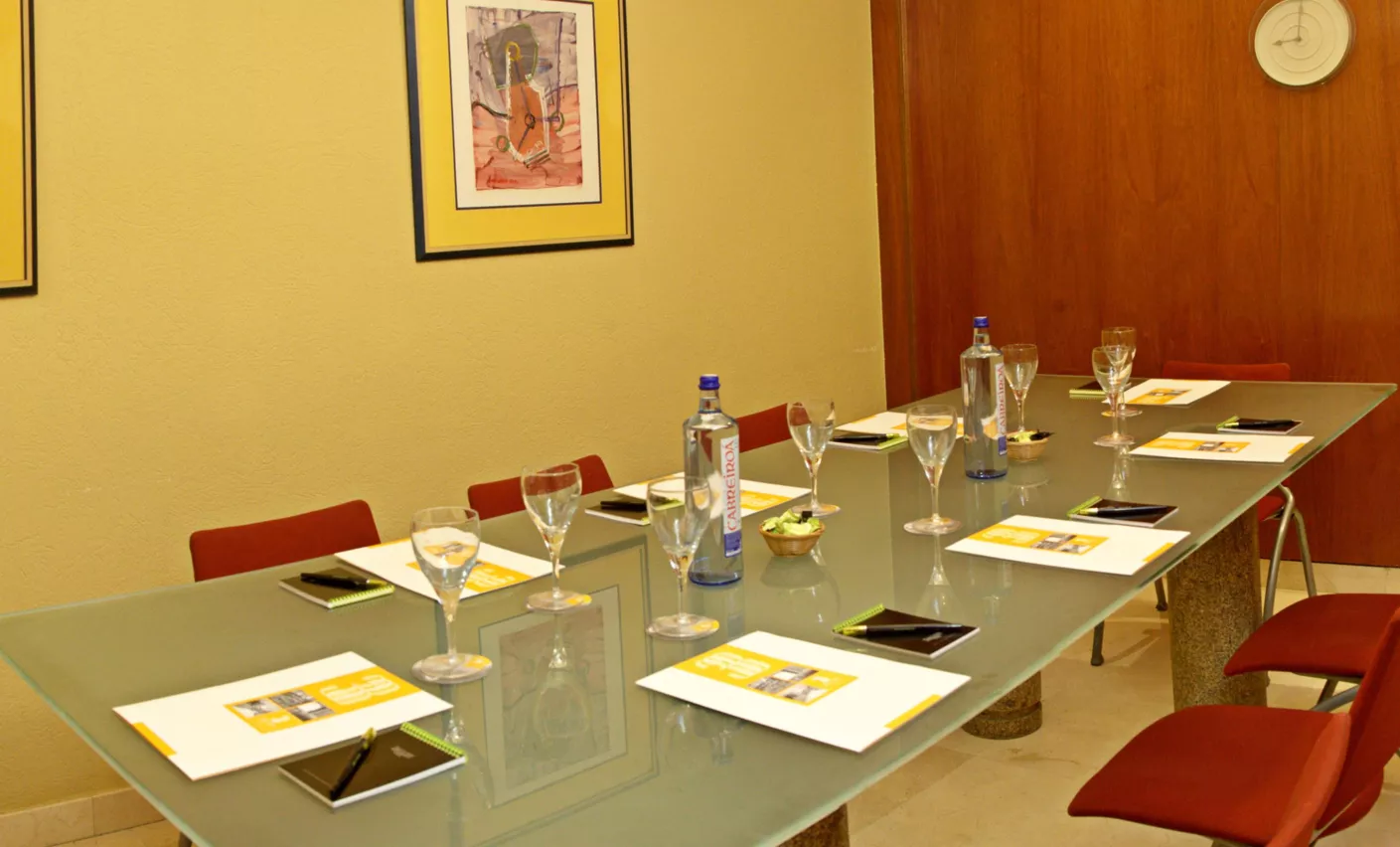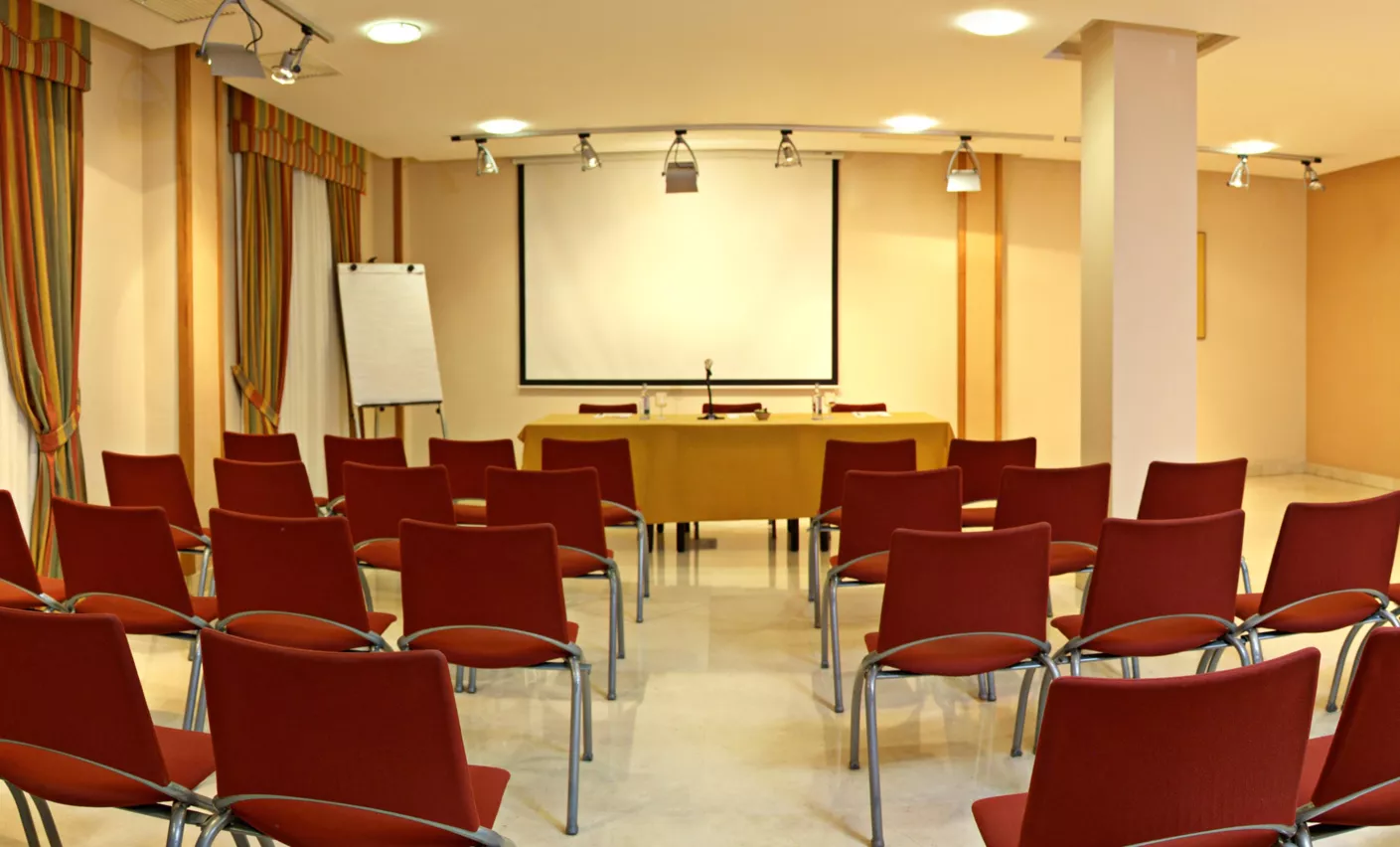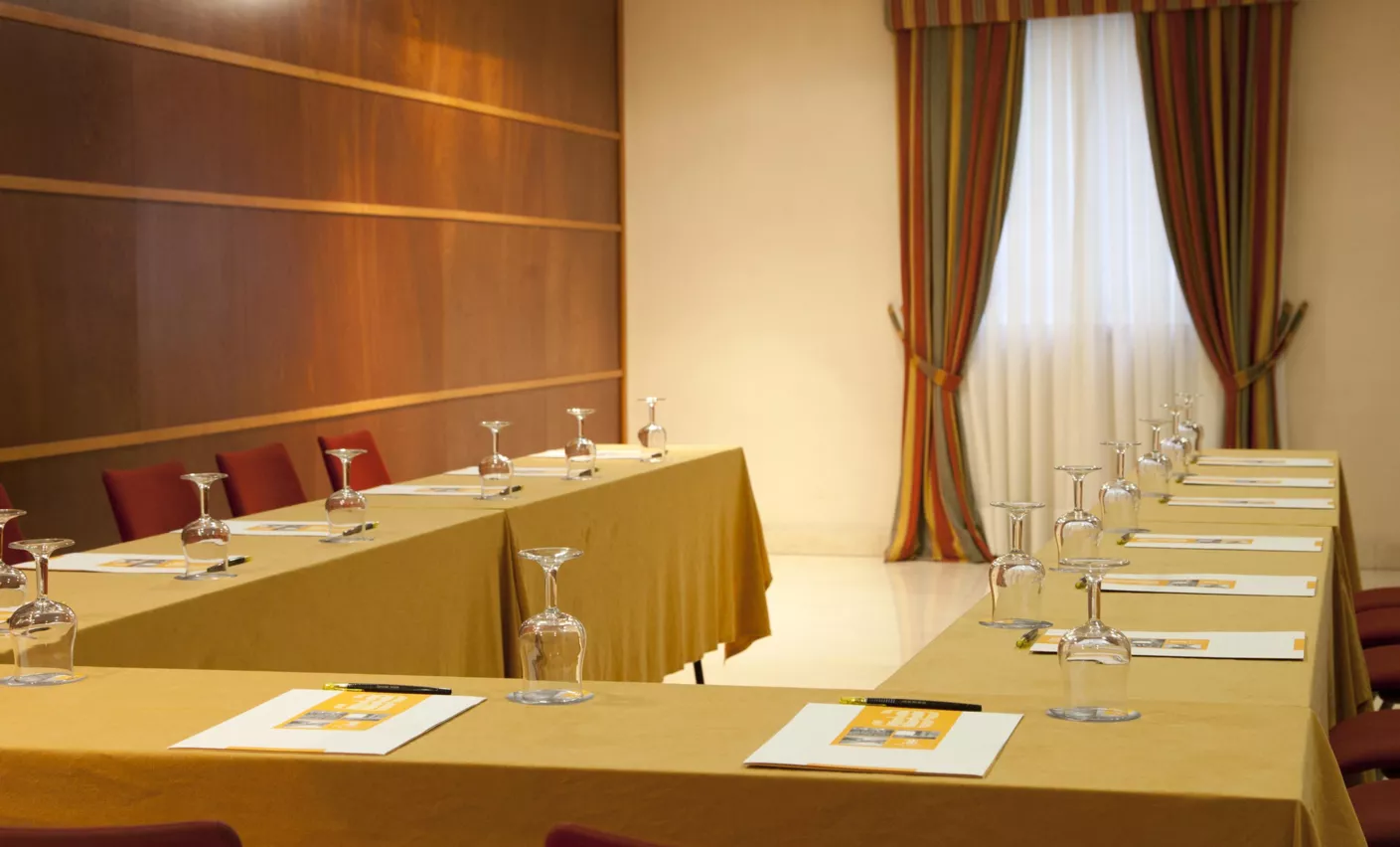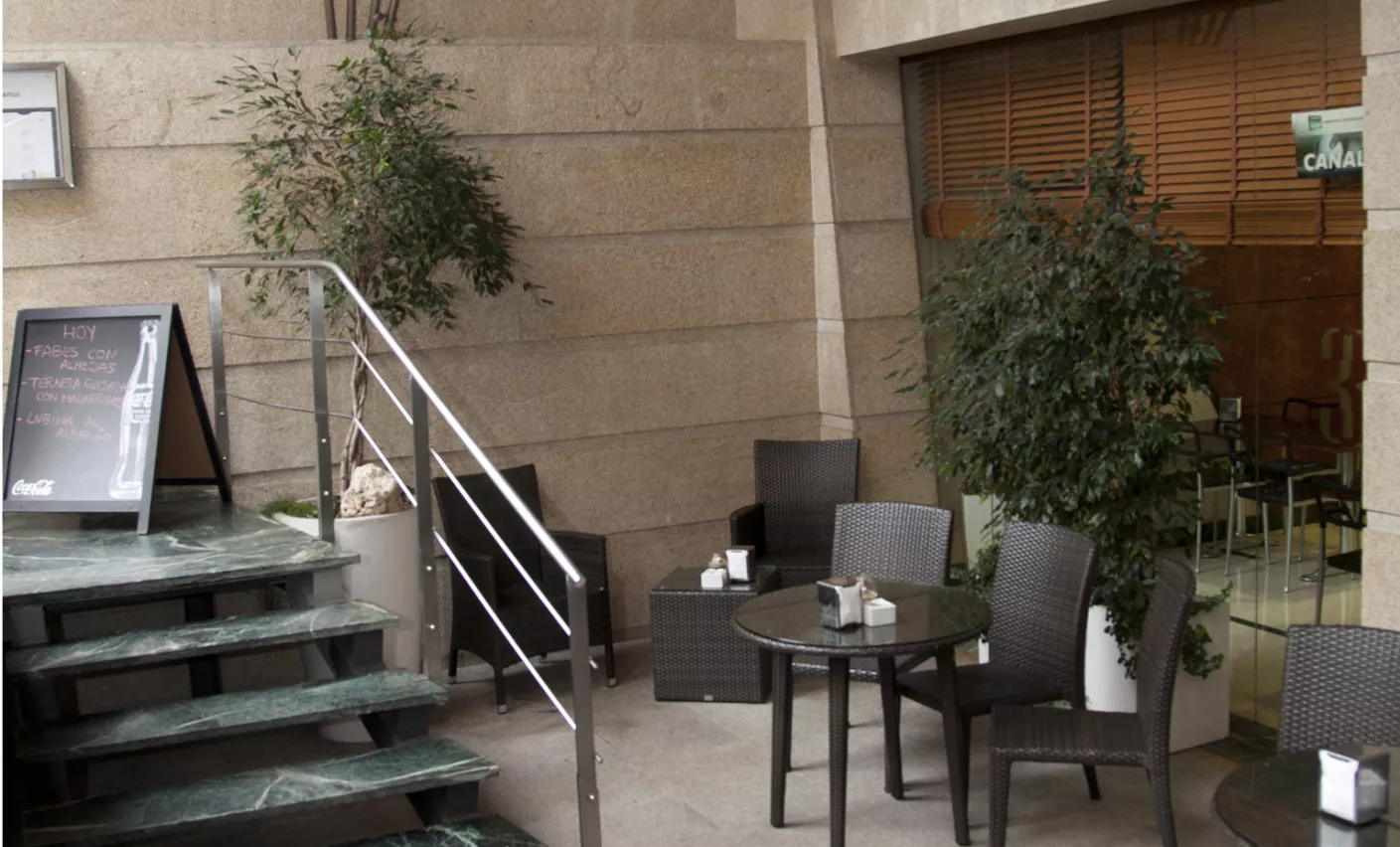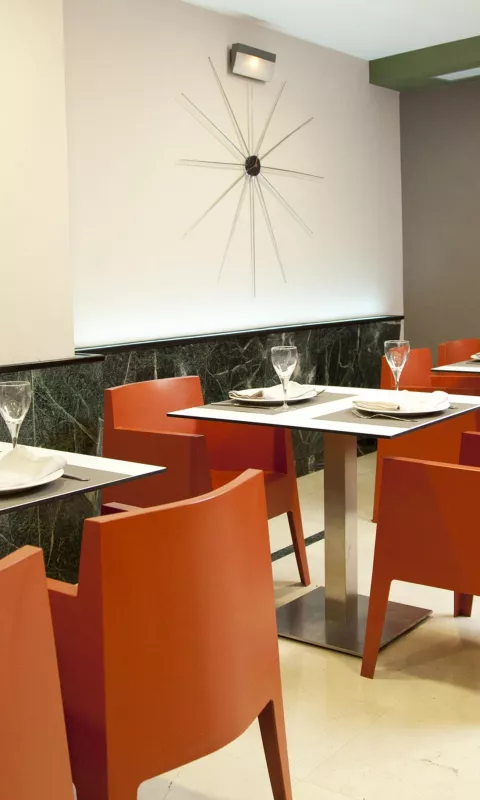 Restaurant
Taste Galician cuisine in our restaurant.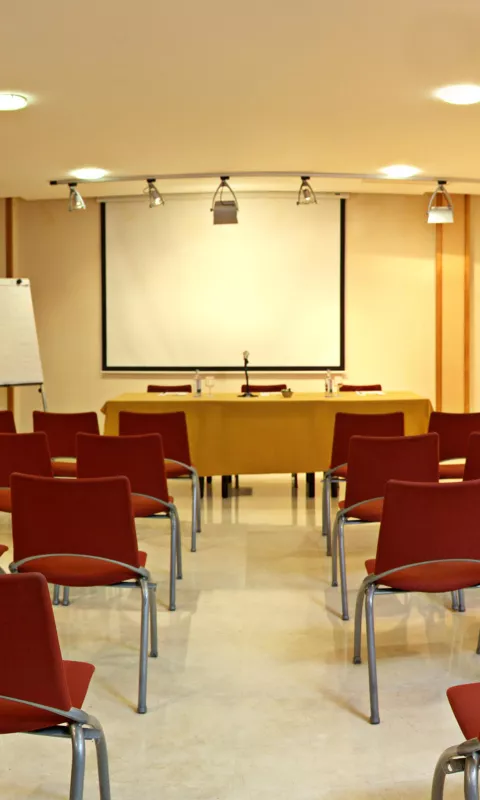 Meeting rooms
Several rooms available for any type of event.
Key features
The Sercotel Tres Luces puts at your disposal the most complete services of a hotel in Vigo to guarantee you a wonderful stay without worries. The hotel has a laundry, restaurant, free WIFI Internet and function rooms for events.
Meeting rooms
FACILITIES
Flexible spaces in the best locations.
PEOPLE
Tailor each space to the needs of your event.
SQUARE METRES
Rooms for holding your social event, convention or meeting in.
Frequently Asked Questions
What are the check-in and check-out times at Sercotel Tres Luces?
You can check in from 14:00 and you must check out by 12:00.
Does Sercotel Tres Luces provide parking facilities?
Yes, the hotel has a car park that costs €15 per day. You can only book a parking space from the reception team when you arrive at the hotel.   
Does Sercotel Tres Luces provide Wi-Fi? Is it free of charge?
Yes, there's free Wi-Fi access throughout the hotel. Log on and browse. 
Can I stay at Sercotel Tres Luces with my pet?
We're sorry, but pets aren't allowed at the hotel.
Is there a cafeteria at Sercotel Tres Luces?
Yes, the Sercotel Tres Luces has a cafeteria.
Does Sercotel Tres Luces provide cots for babies?
Of course. If you need a cot, just ask for one when you make your booking or ask the reception team. The cots entail no additional cost. 
Is there a restaurant at Sercotel Tres Luces?
Yes, there's a restaurant at the hotel.
What kind of breakfast is served at Sercotel Tres Luces?
we offer you buffet breakfast for a cost of €9 per person
Does Sercotel Tres Luces provide a laundry service?
Yes, we provide a laundry service.
Does Sercotel Tres Luces provide Room Service?
Yes, Room Service is available.

Regional development

Galicia

Inega
Galician Energy Institute