Tudela, Spain
Sercotel Tudela Bardenas
Search your hotel or destination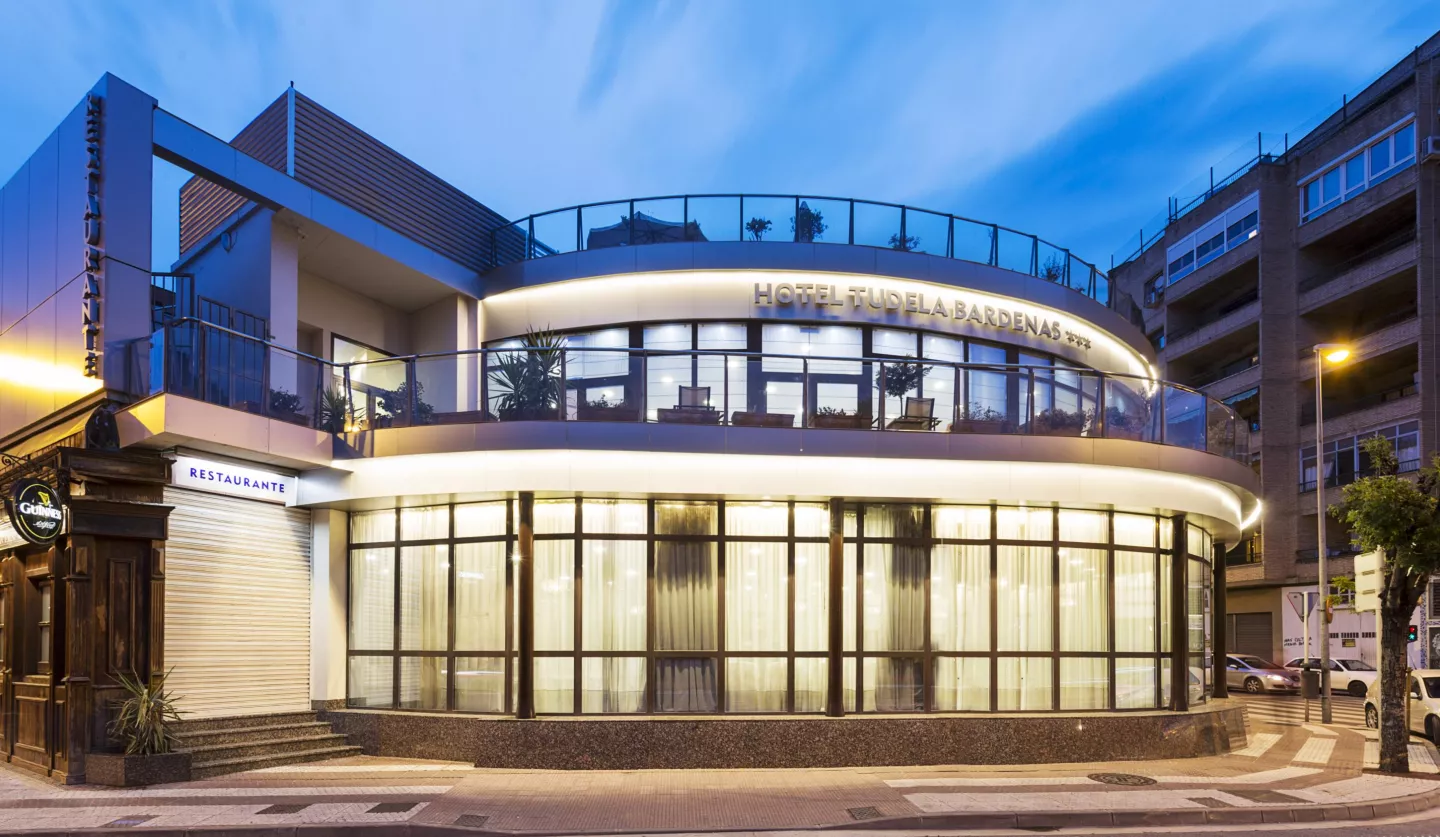 You come here to have a good time
Every visit deserves accommodation to match. We won't deny the obvious. So, when a landscape like that of the Bardenas Reales badlands enters the equation, the place where you sleep takes on a greater dimension.  
It is logical then that all roads lead you to our Sercotel Tudela Bardenas, located just a few minutes by car from this natural wonder that seems to be taken from another planet. But before we continue, a local tip. Take note: Bardenas does not have an accent on the first 'a', although many of us have always pronounced it that way.  
And now that you know the basics for getting around the area, it's time for you to enter our Hotel Tudela Bardenas, which looks very promising from the outside. In addition to its unbeatable location (it is also just a short walk from the city centre), it has a look that invites you, at the very least, to cross its threshold. And it is when you get close up and personal that this accommodation lives up to its reputation.  
Everything in our 3-star hotel is designed for your enjoyment. From the moment you arrive until you leave. Only this explains why, instead of the classic bar, we have a beer garden, Number Sixty, decorated like a typical Scottish pub. The idea is that you can choose from an extensive beer menu and, while you're at it, accompany it with a cheese and cold meats board; or, to get into the atmosphere a little more, with a plate of their house special potatoes. Don't worry, you can always burn off the excess in our gym. 
If you're more of a terrace person, you've probably already noticed our hotel's terrace before you even checked in. No wonder, it's located high up and is one of those spaces where you'll want to sit for hours. Preferably under the stars, although it's up to you.  
Breakfast buffet is also served in this space or, if you prefer, on the terrace. It's not every day that you are lucky enough to be able to choose where and how you eat the most important meal of the day, so think carefully before you decide.  
We're not forgetting that you came here to sleep too. And at Hotel Tudela Bardenas we know a lot about that. We have 47 rooms, decorated with just the right amount of minimalism and sophistication. The idea, of course, is that you will want to stay indefinitely. However, we are happy to make you feel at home during the time you spend within its walls.  
On the vitally important issue of Wi-Fi, don't worry about it. Enter our password as soon as you arrive and forget about it until you leave. Be advised: you will do so with the thought of coming back very soon.
Find your room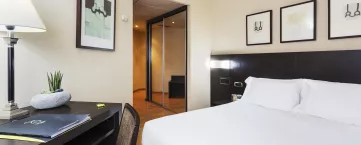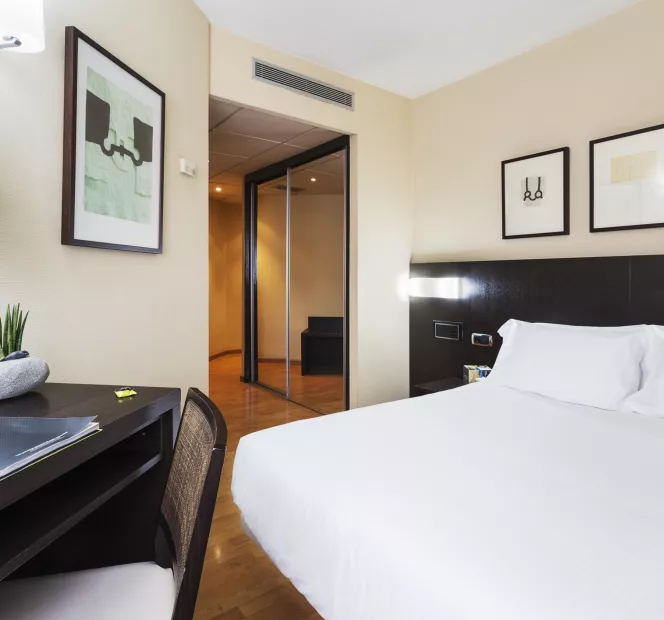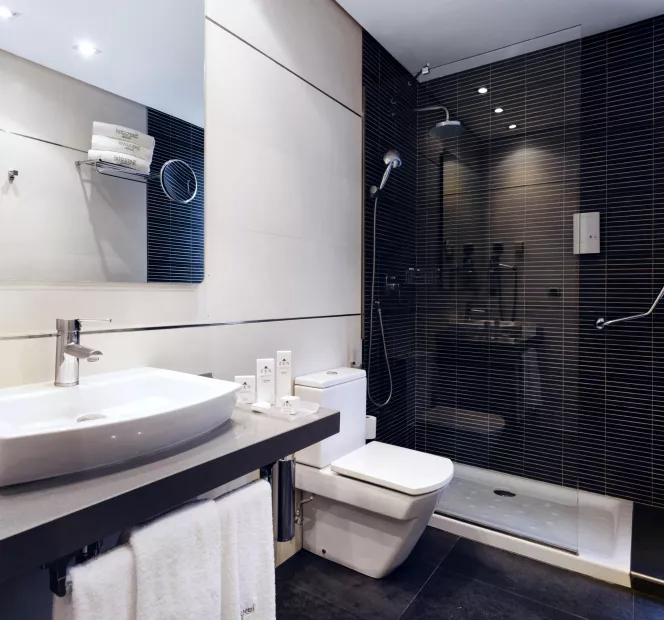 Basic Single Room
It may sound easy, but not everyone is able to combine a comfortable double bed, a cosy space and a bathroom in which to relax, resulting in the ideal stay. Here we did it and the proof is this room.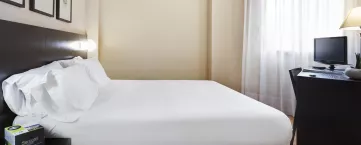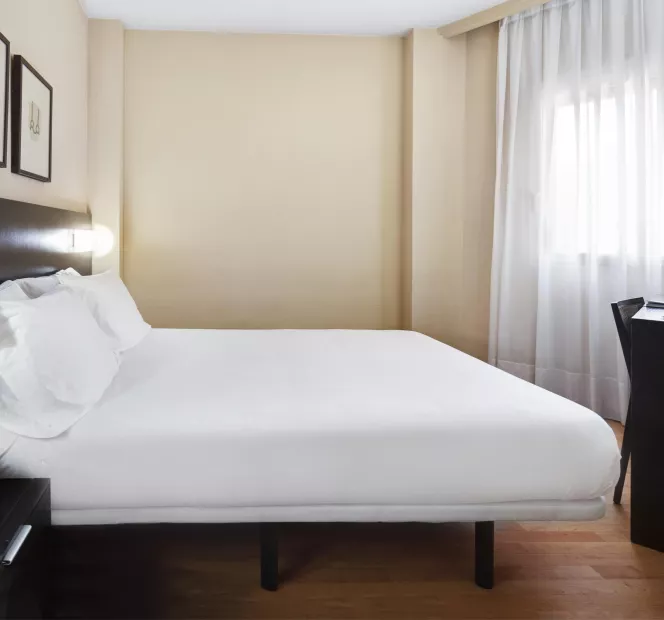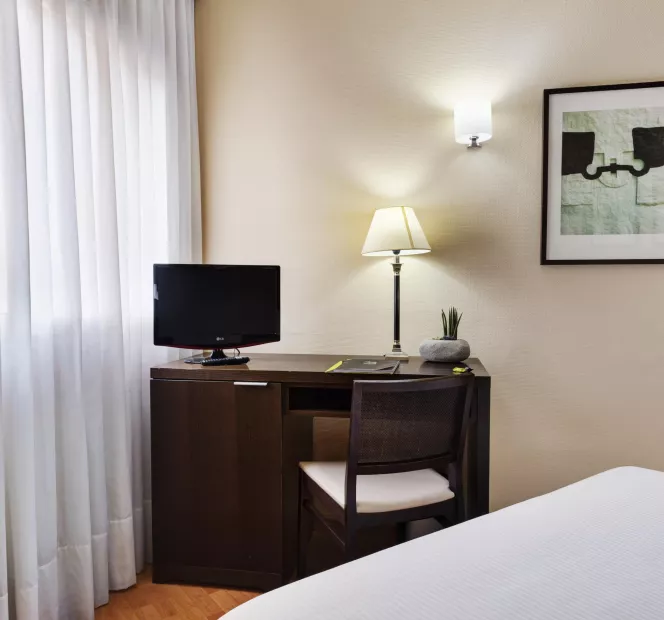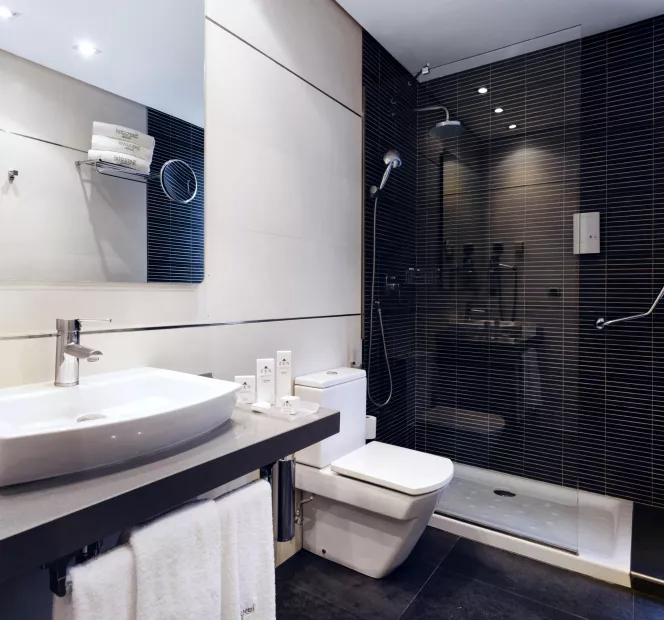 Classic Room
Of all the requirements that a room for two people has to meet, the first is that it must be spacious, as is the case with our 34 double/twin rooms. Not forgetting, of course, beds that invite you to never want to leave.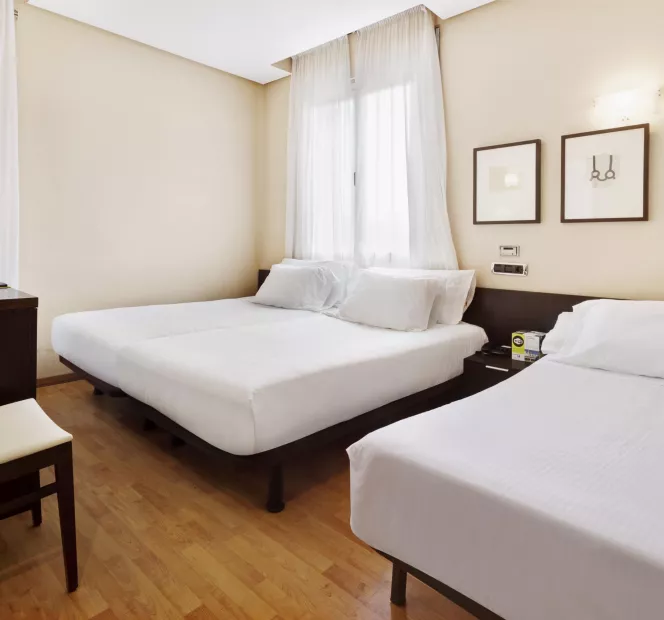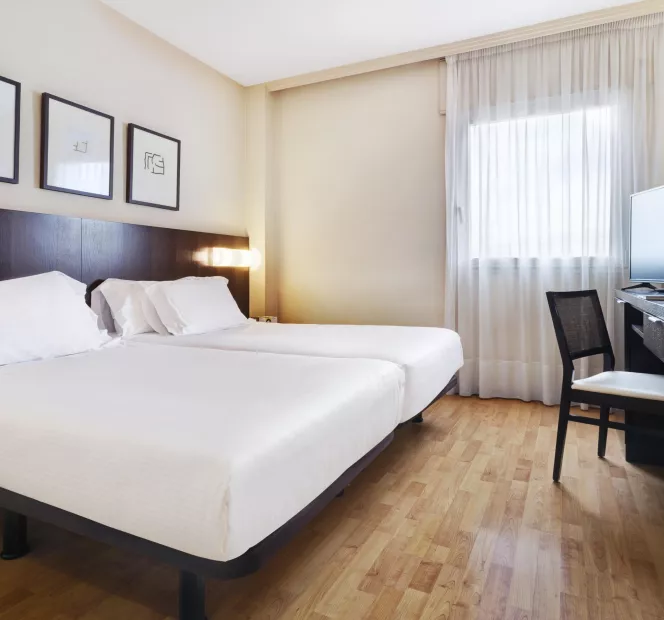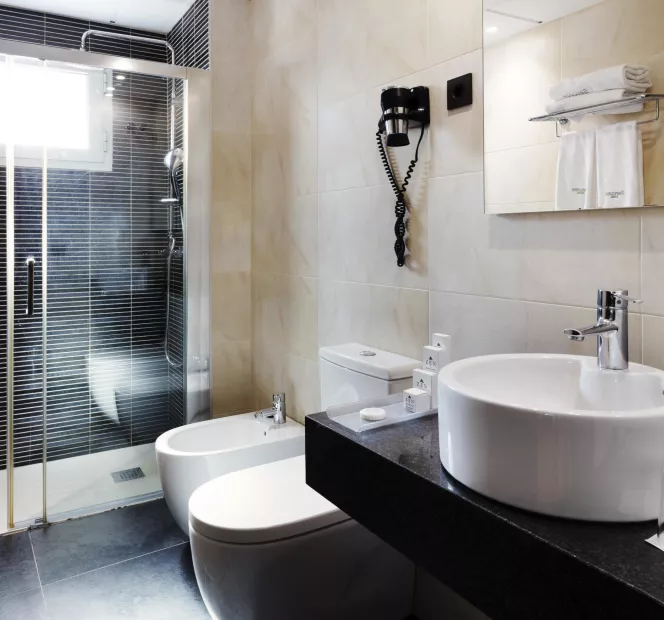 Family Room
Where we say family room, at Hotel Tudela Bardenas we mean two double rooms connected so that you can choose when you want to maintain your privacy and when you want to enjoy the presence of your travel companions. They are just a door away.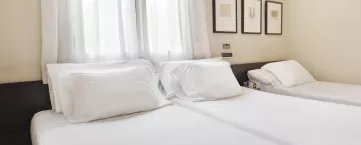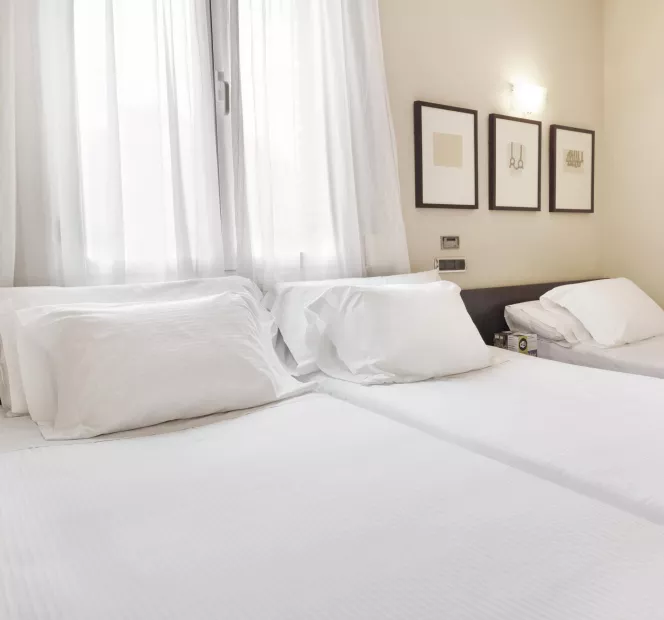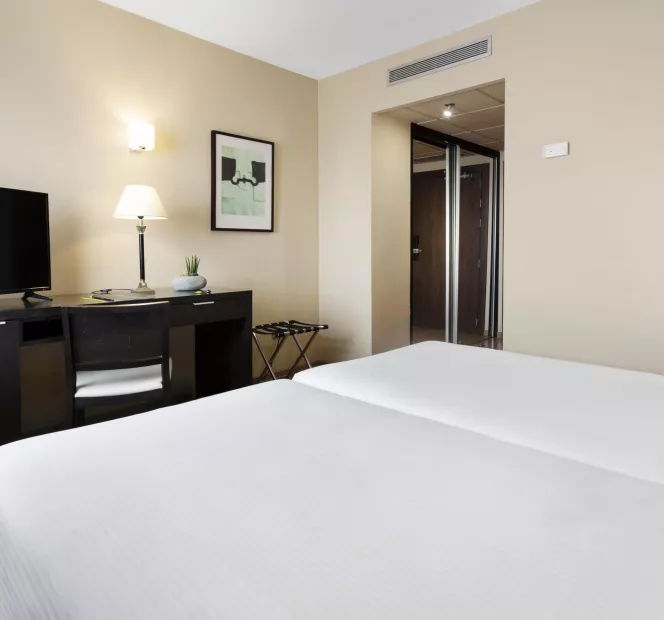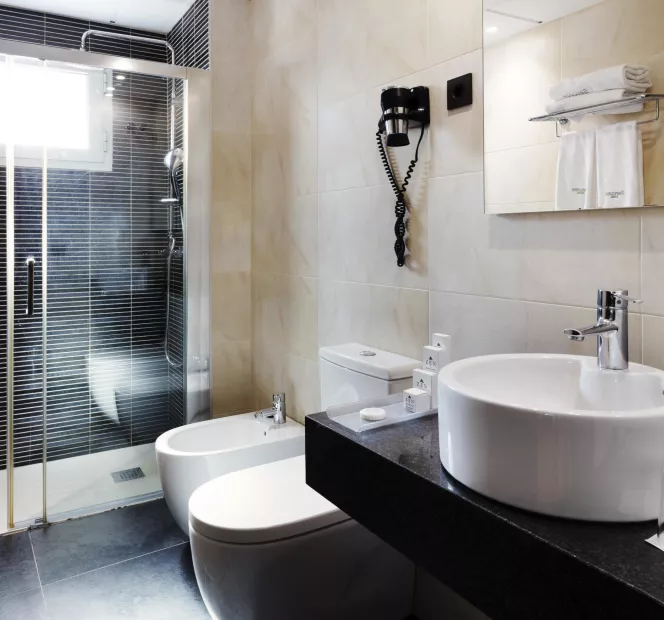 Triple Room
In total, 15.5 m2 of space for those of you who have chosen to travel in a group. A spacious room, full of natural light, with the comforts of a double room and the added bonus of an extra bed.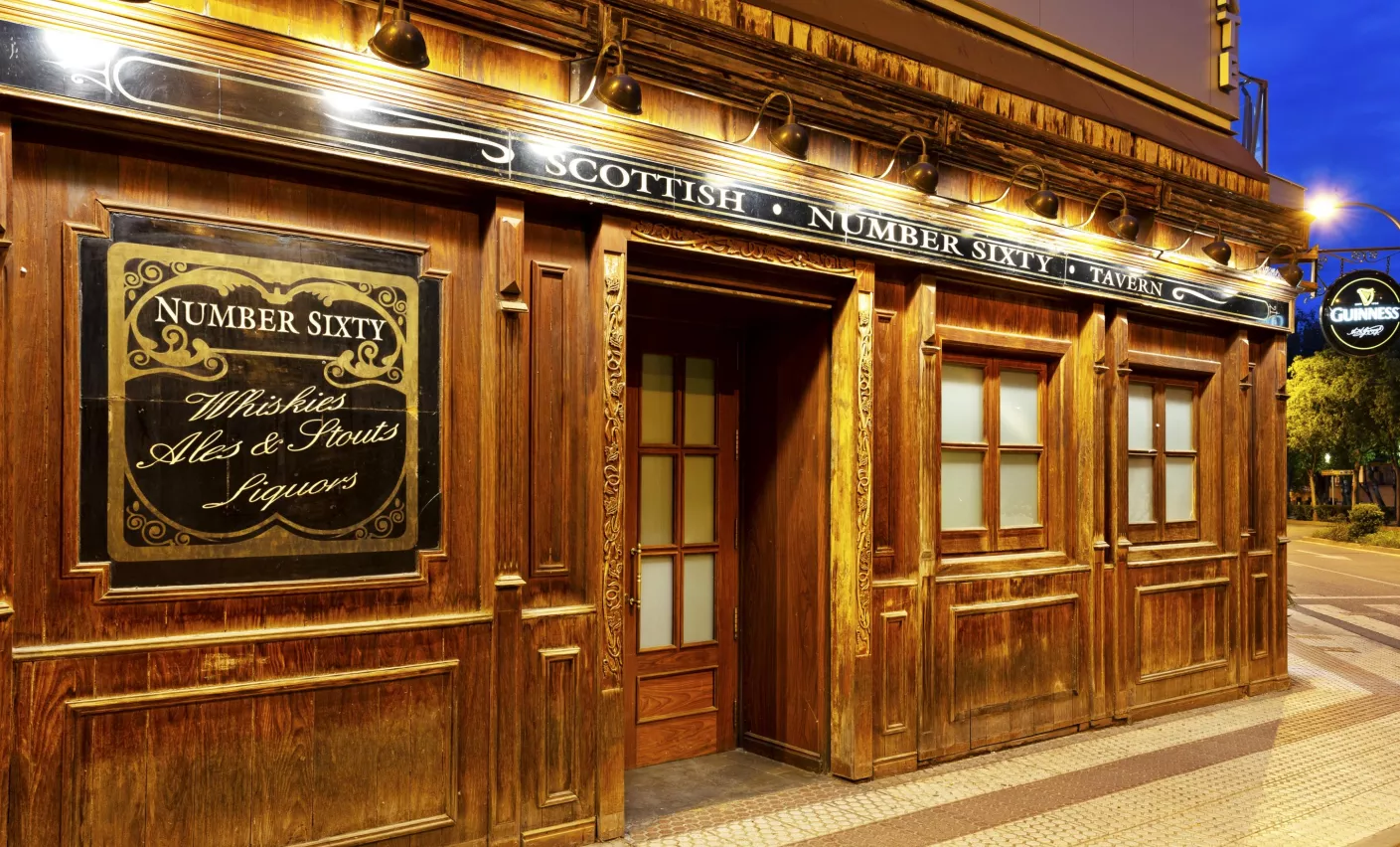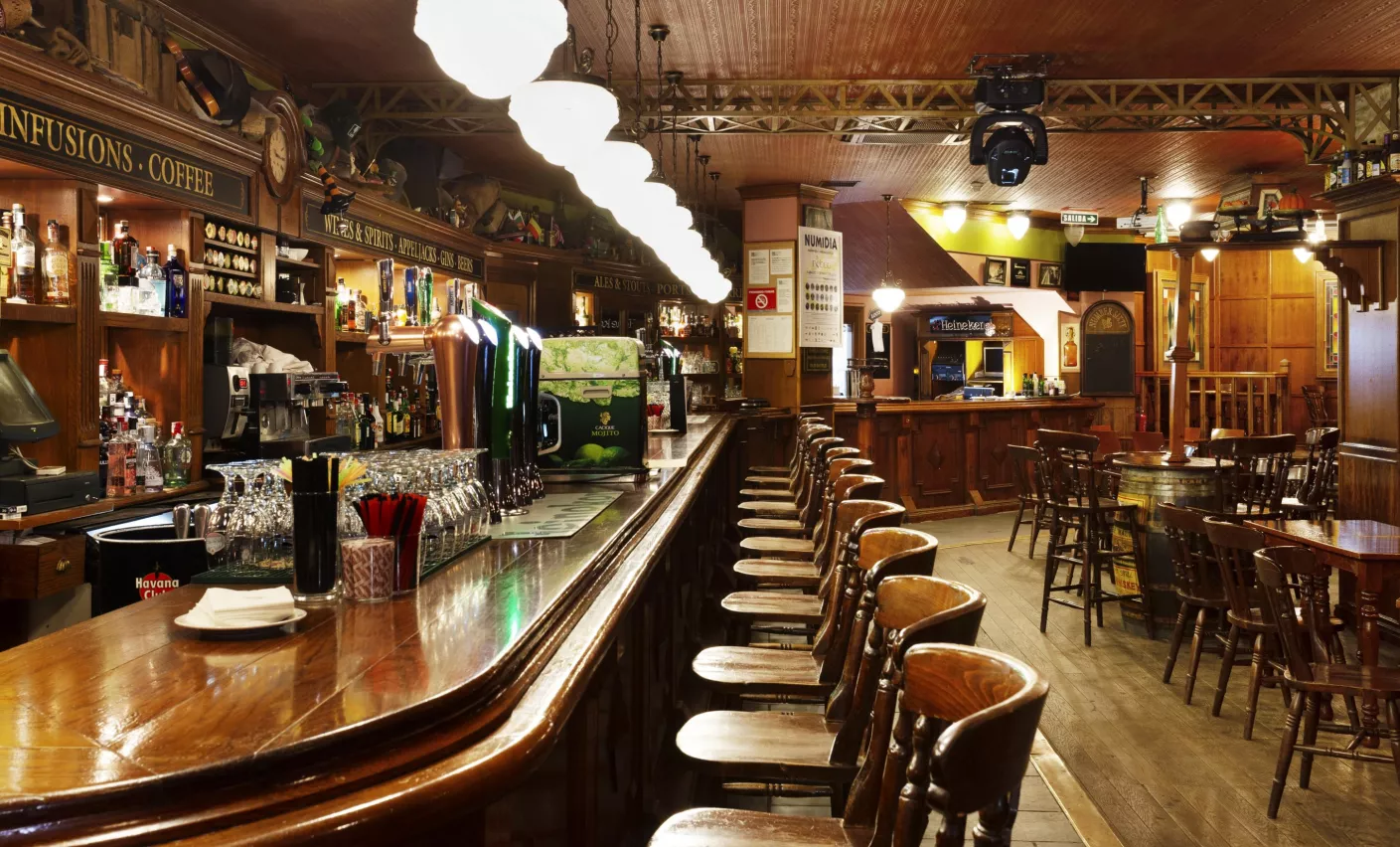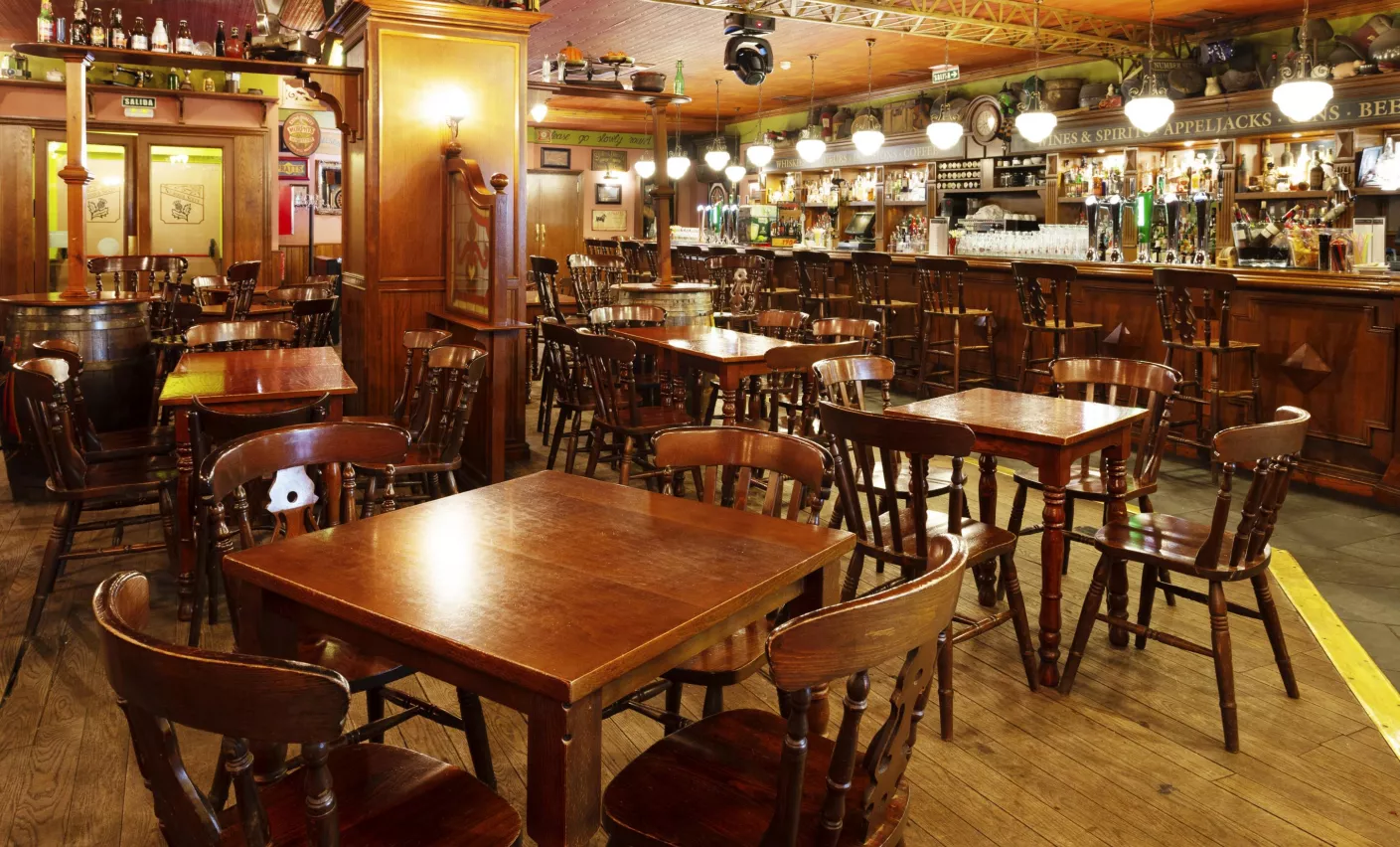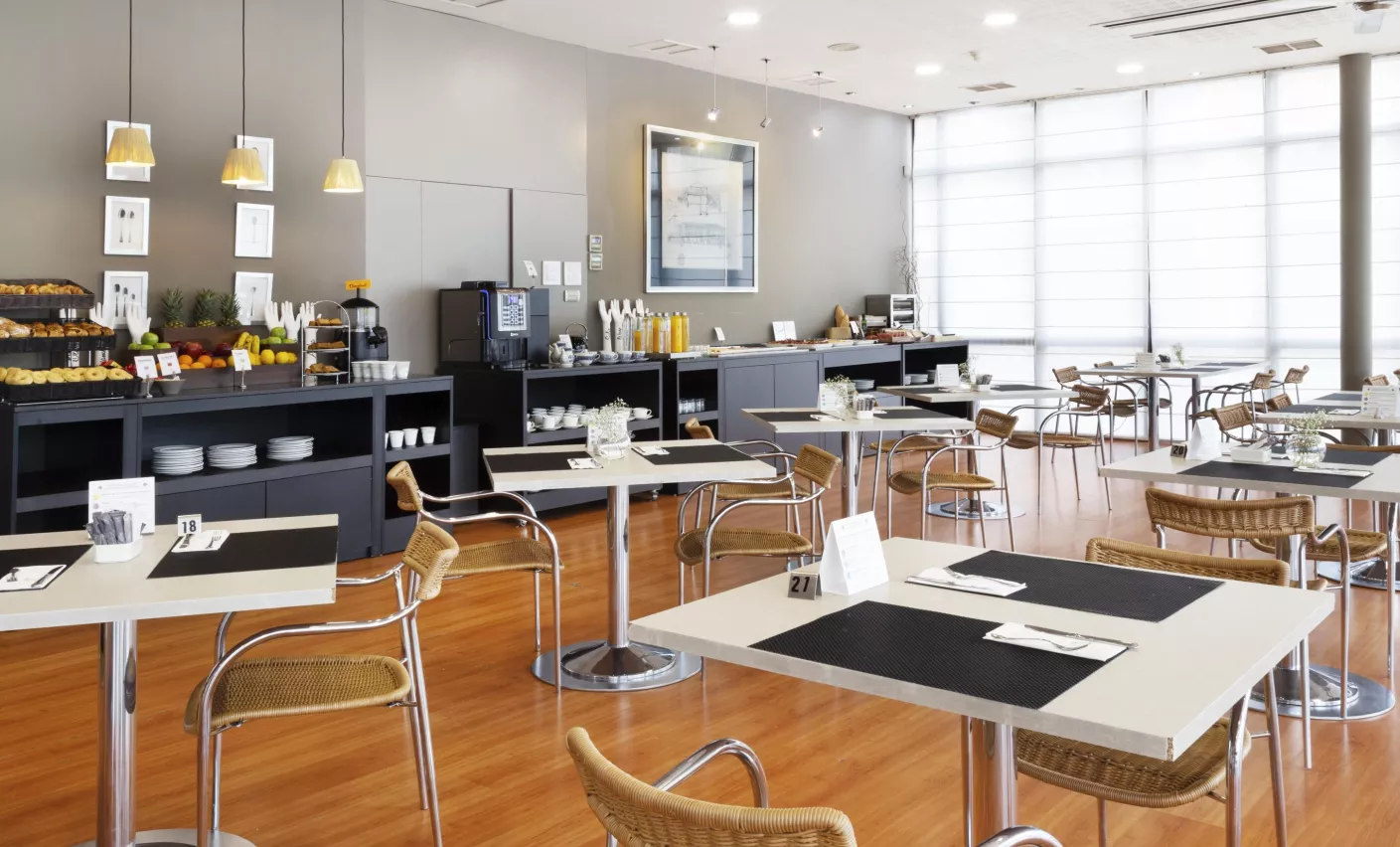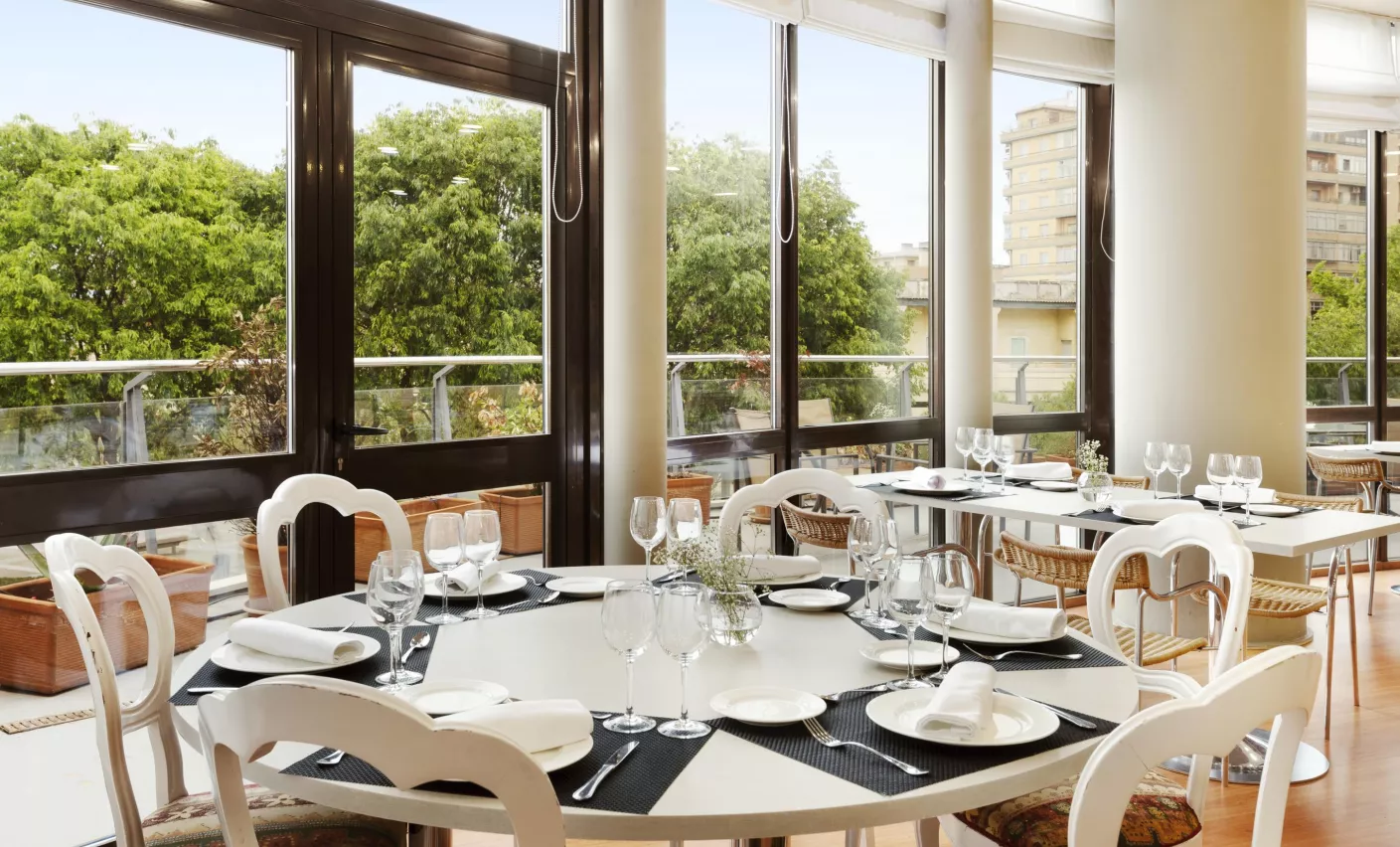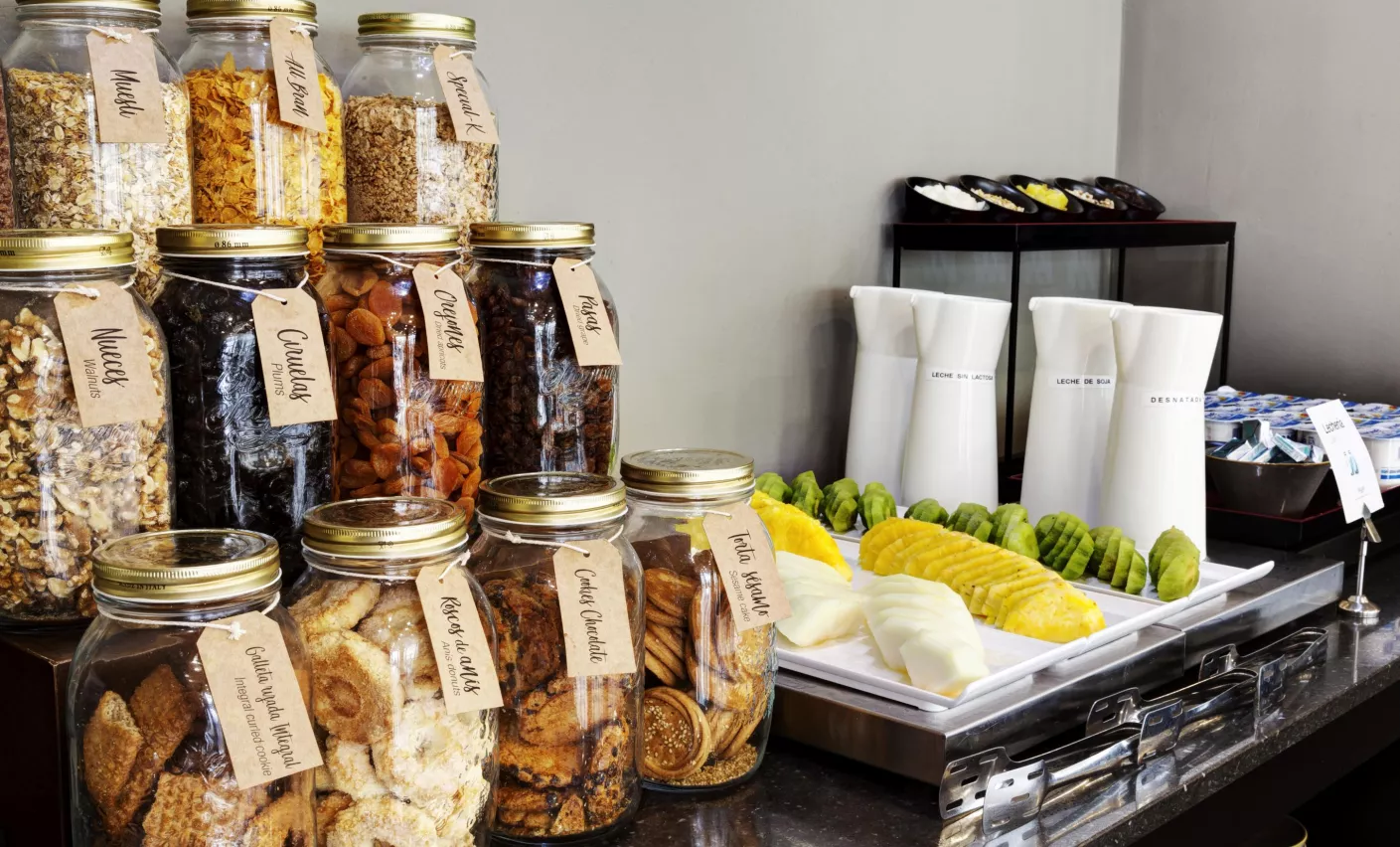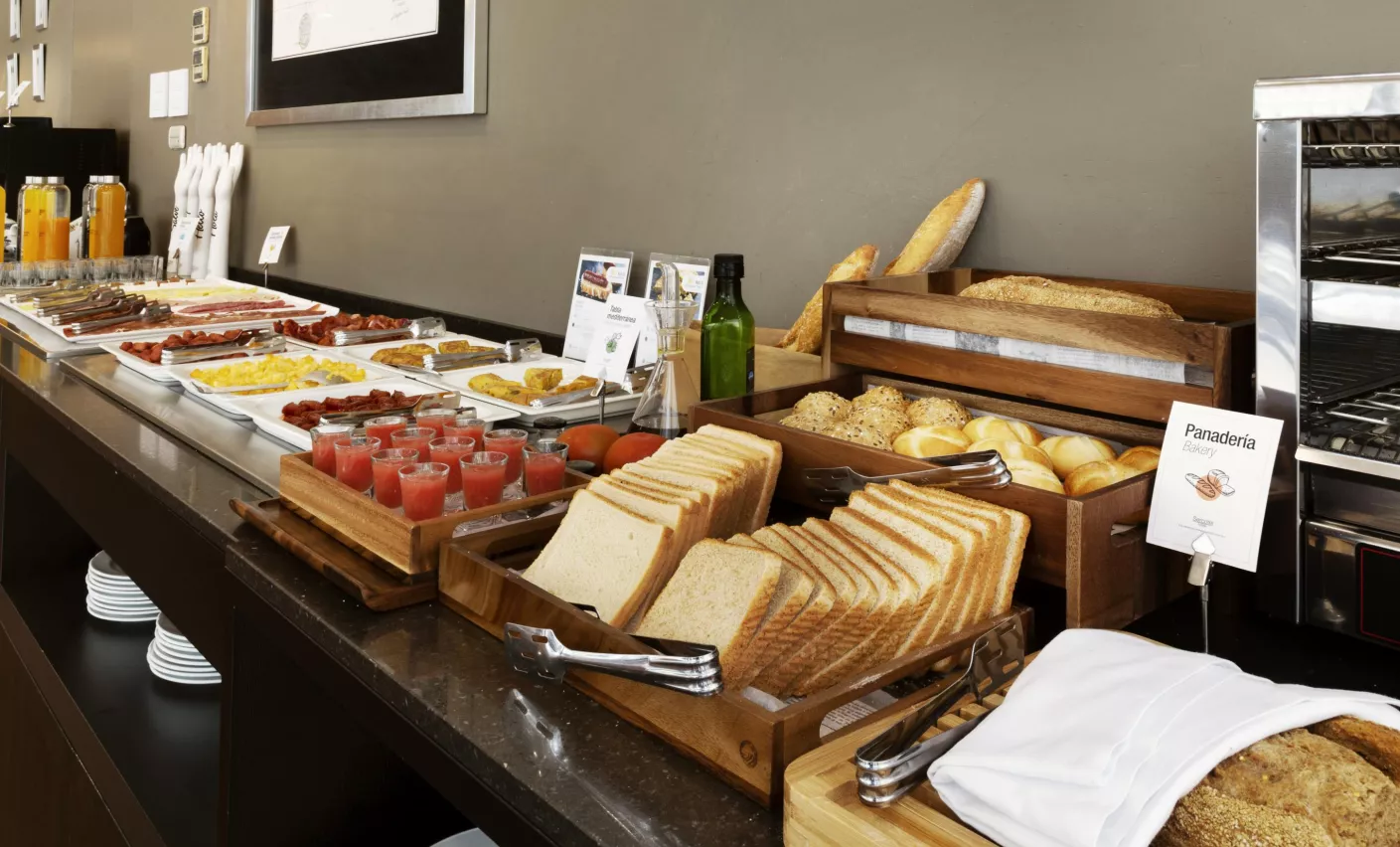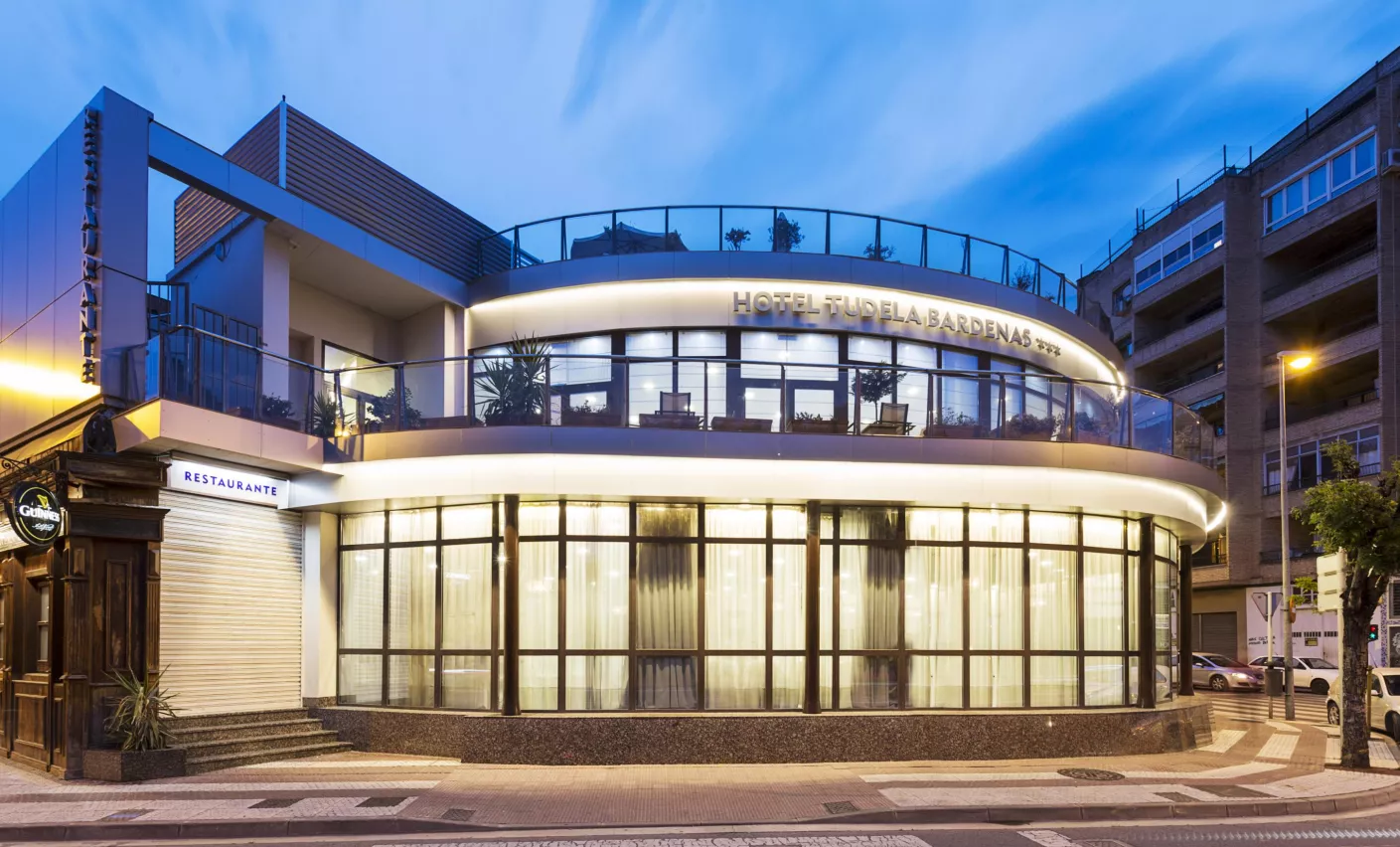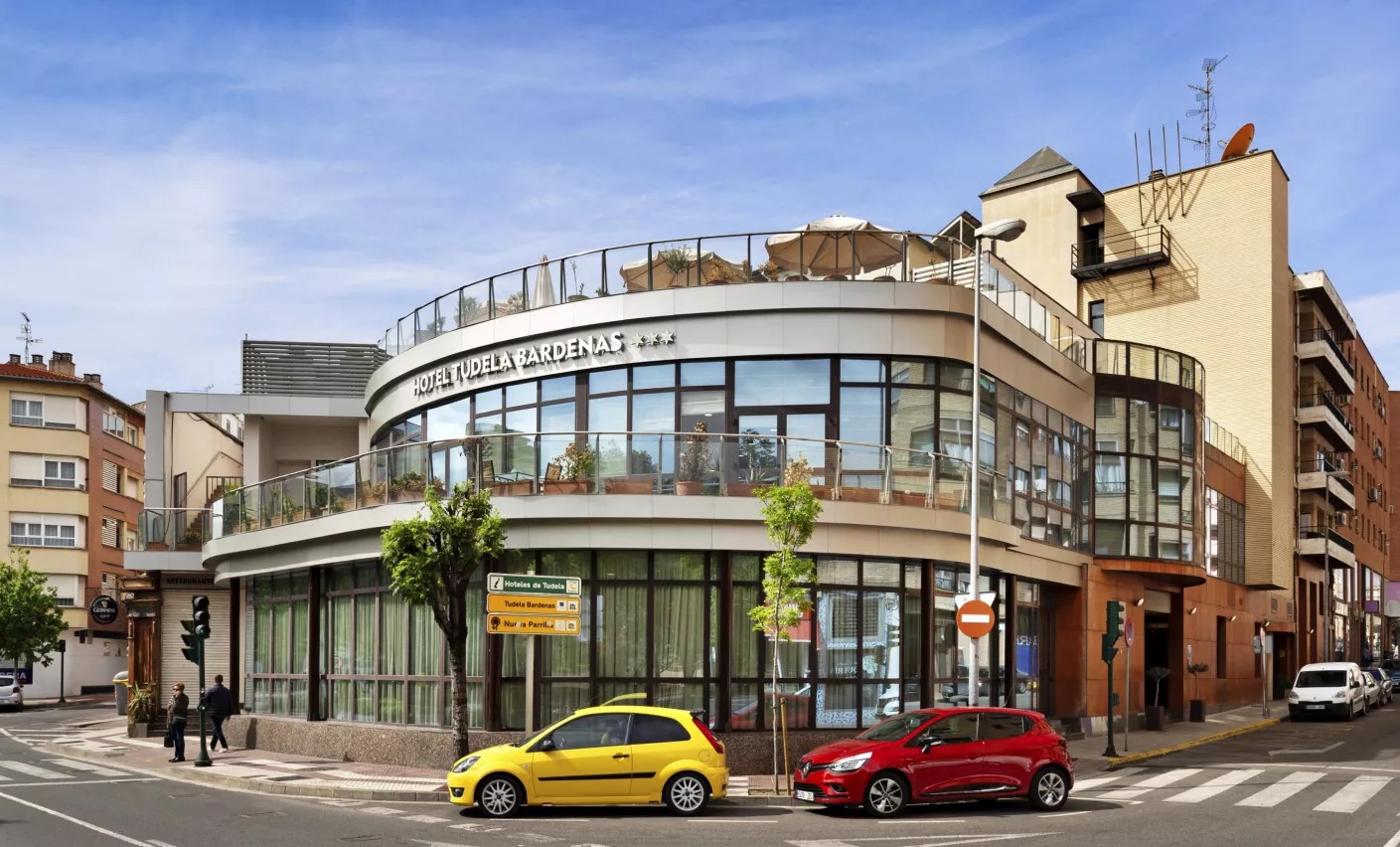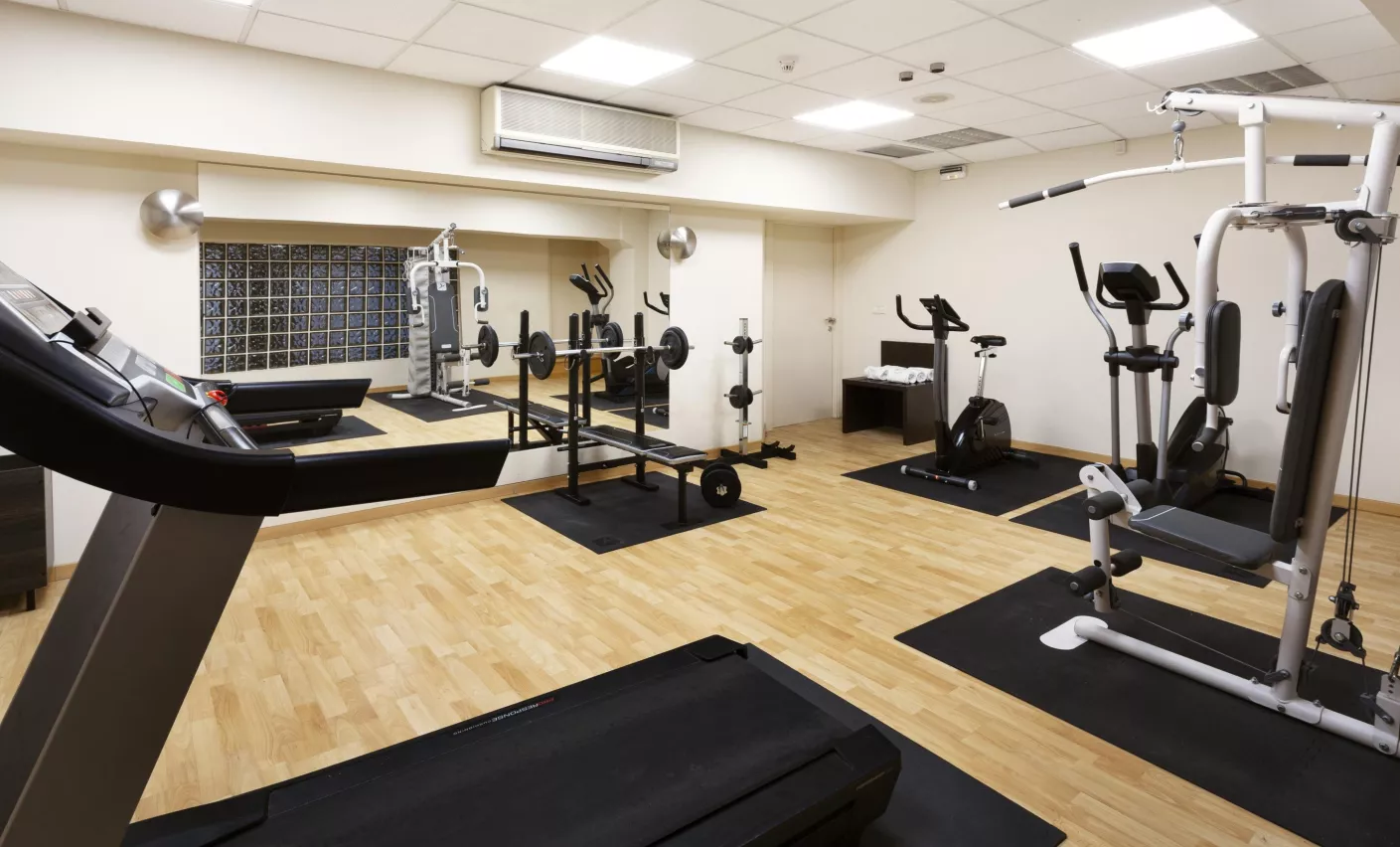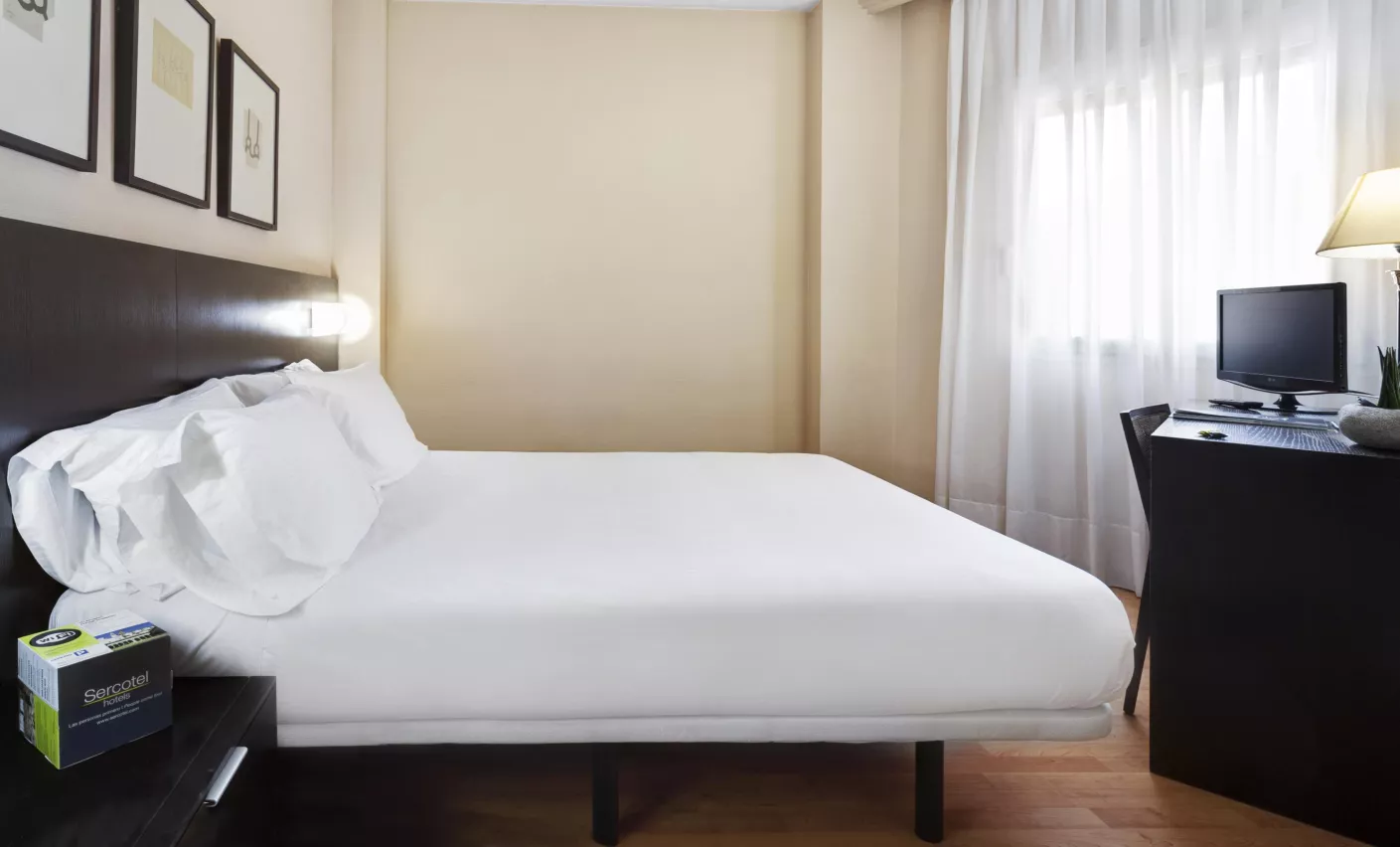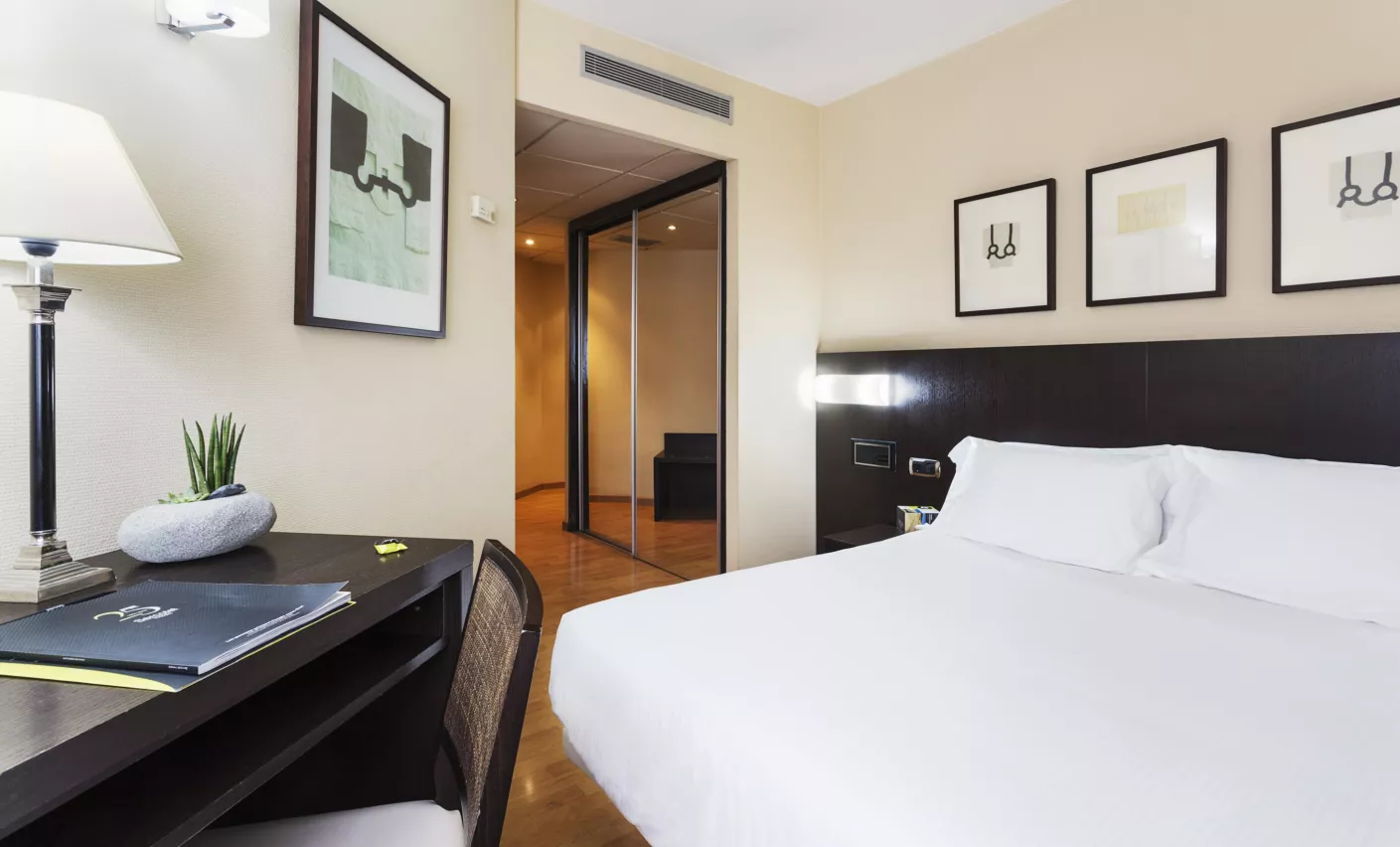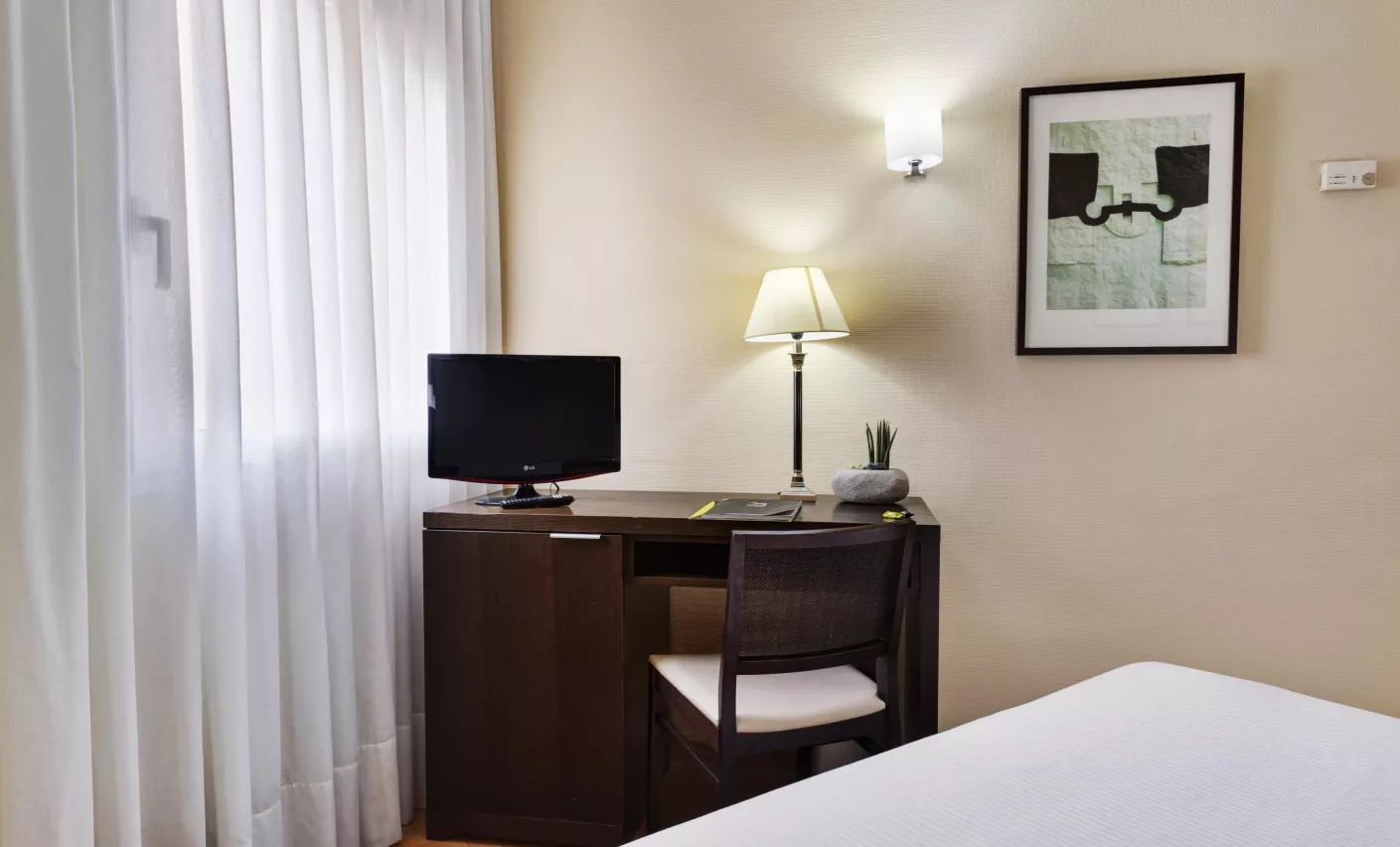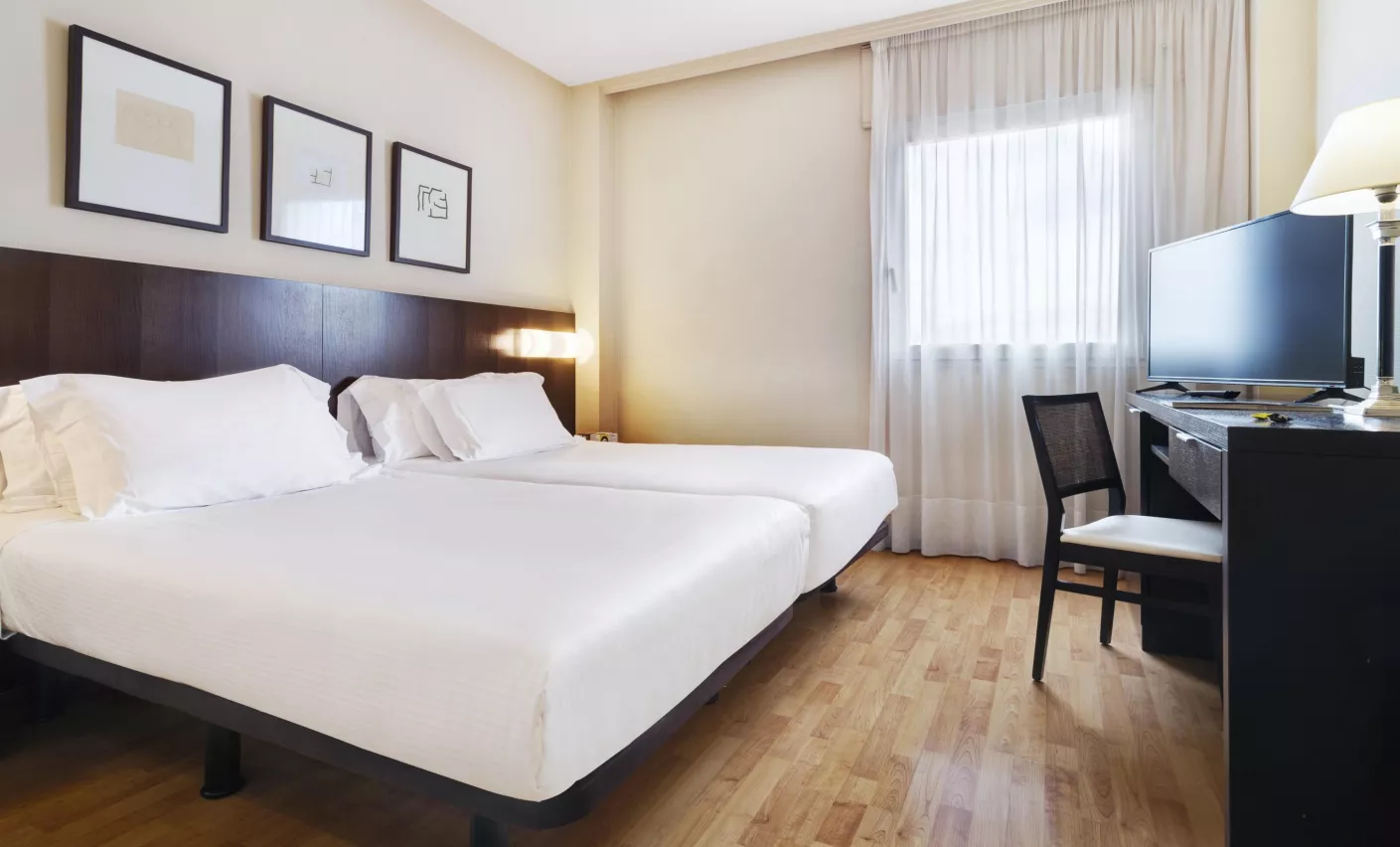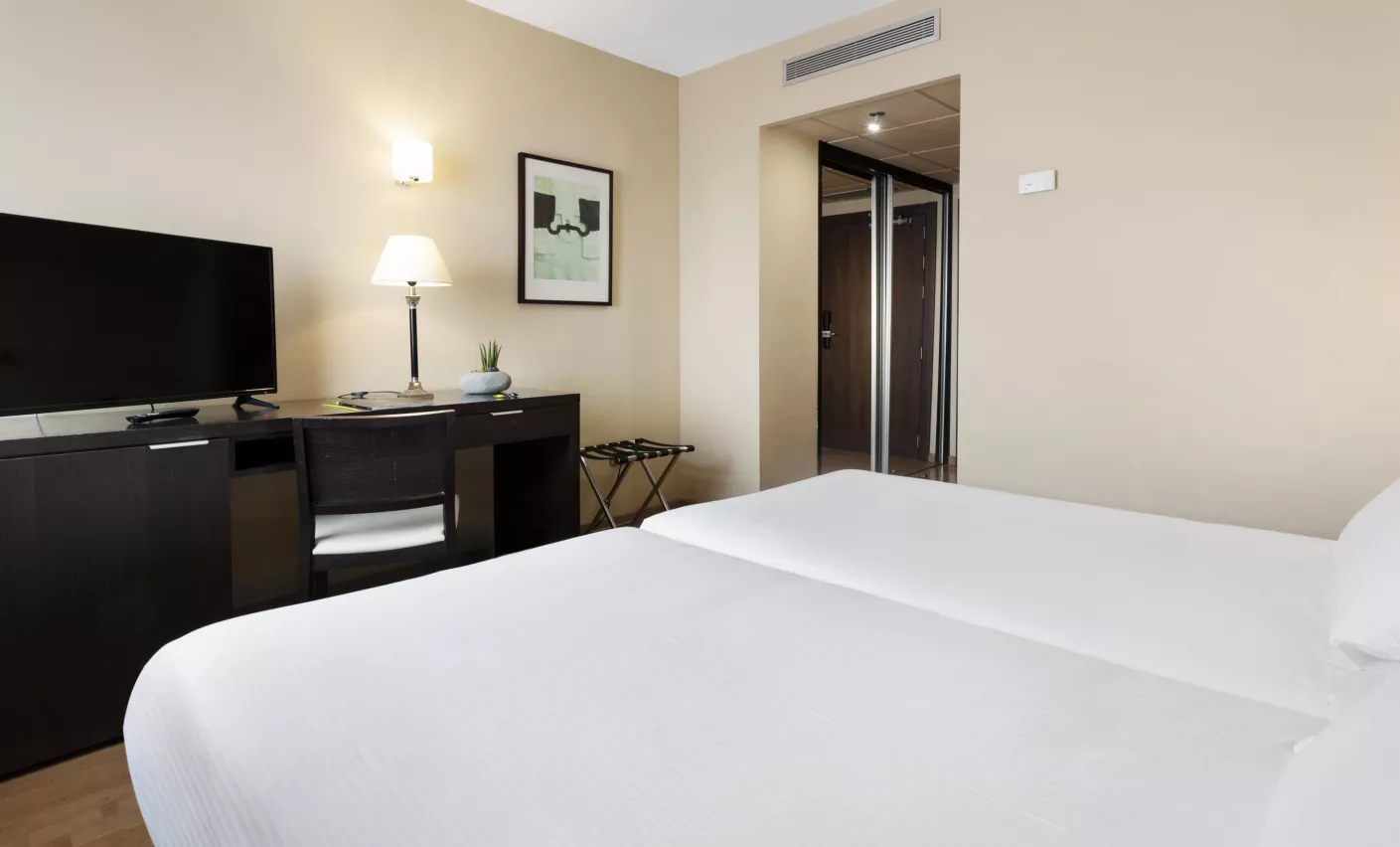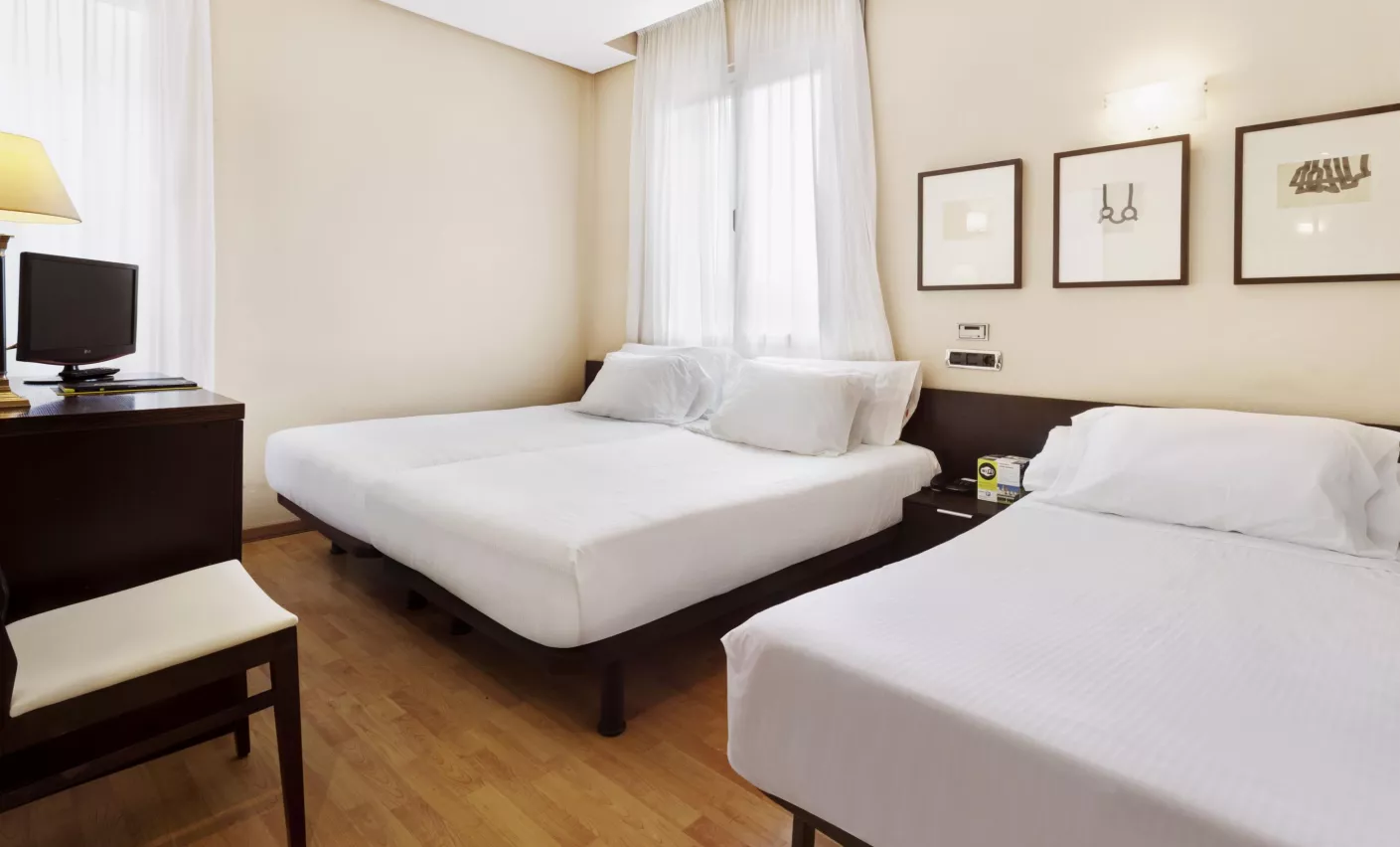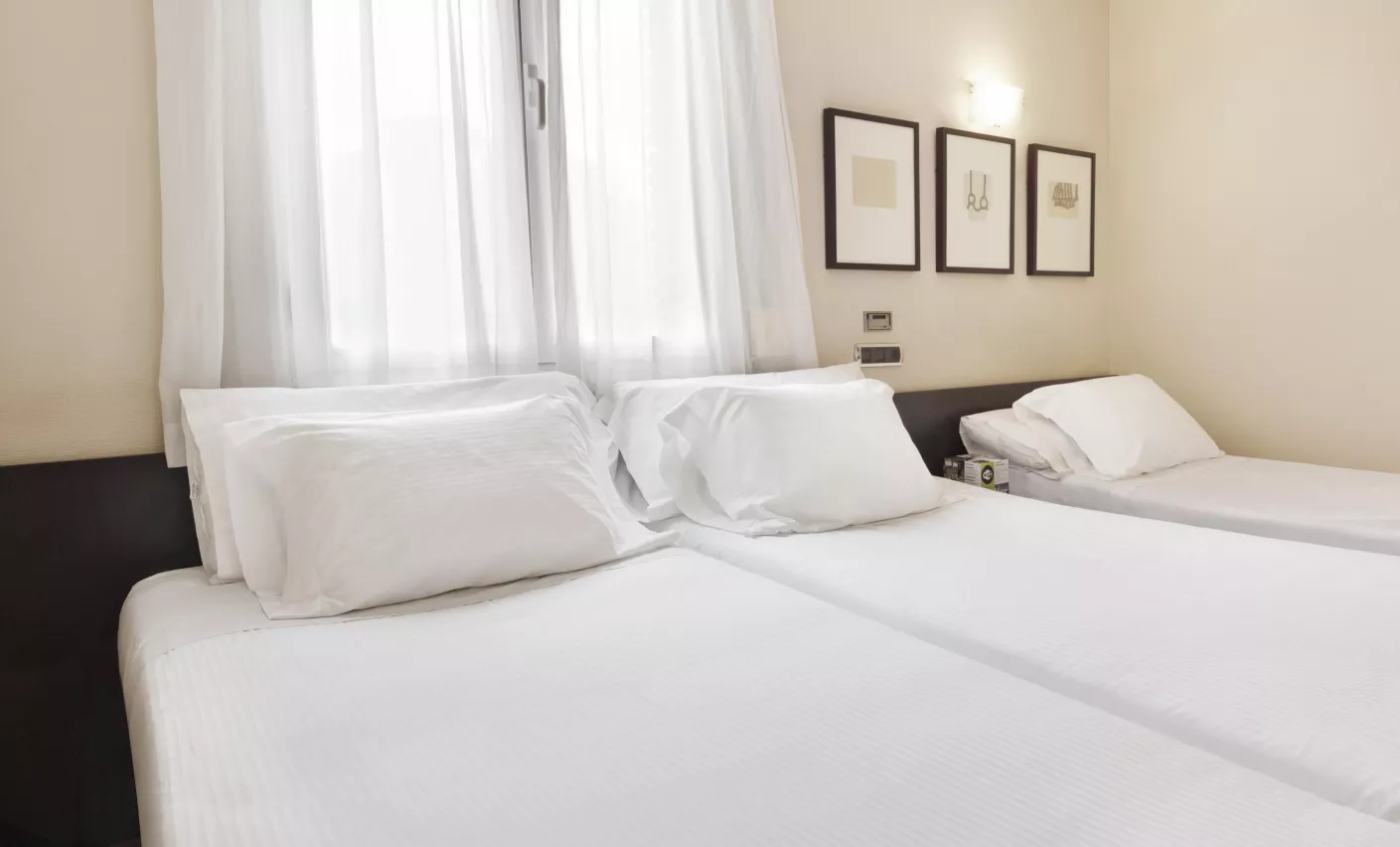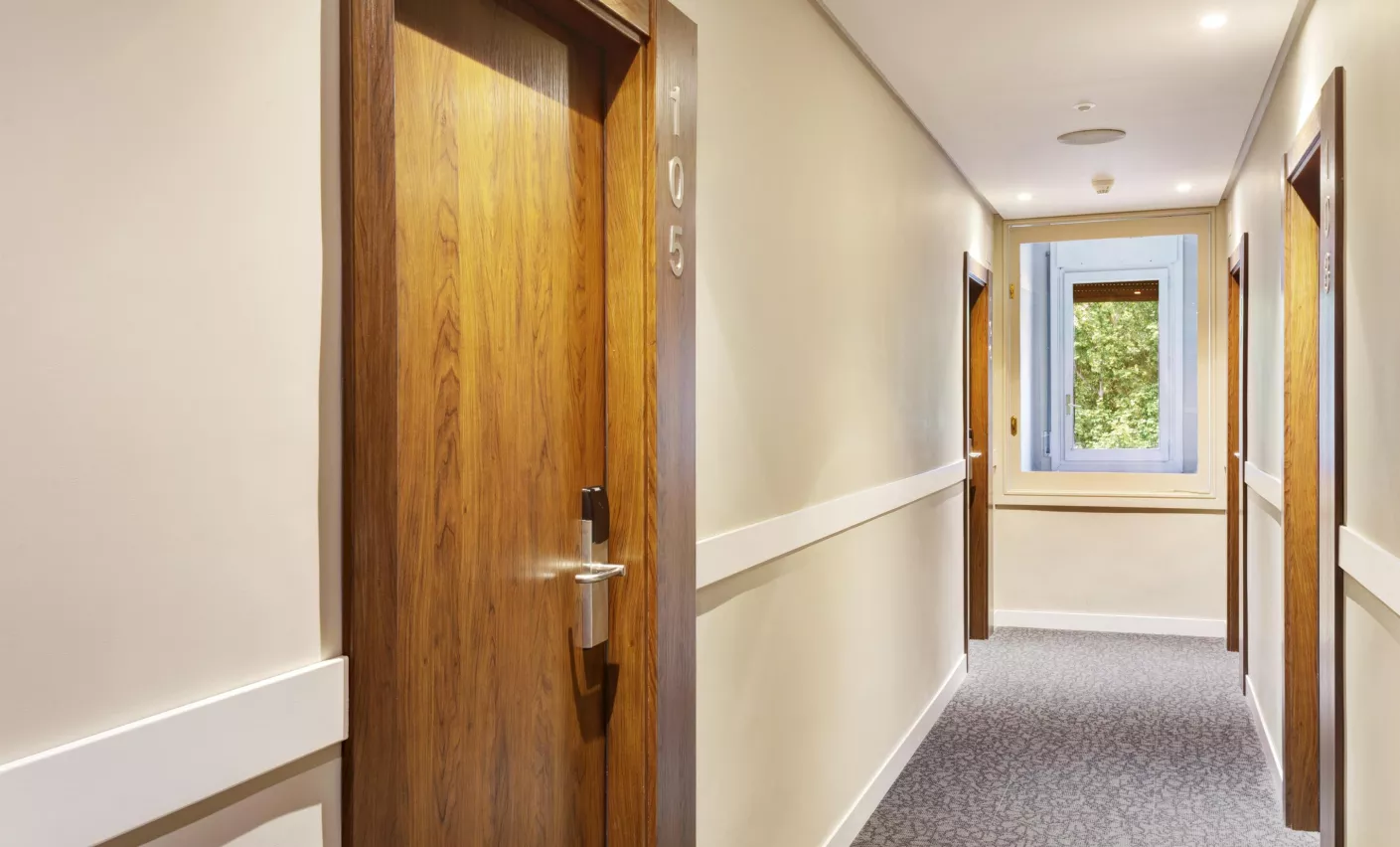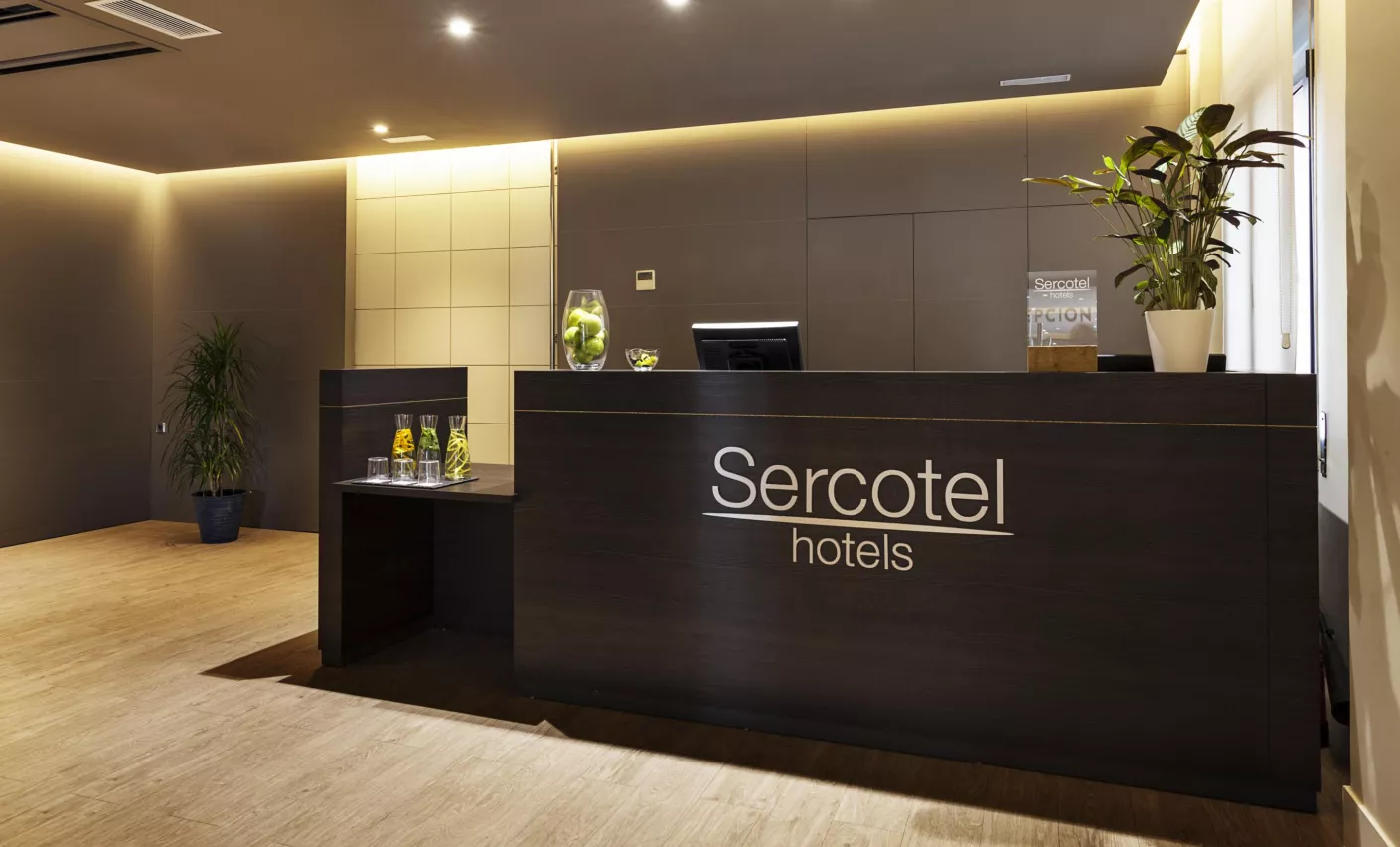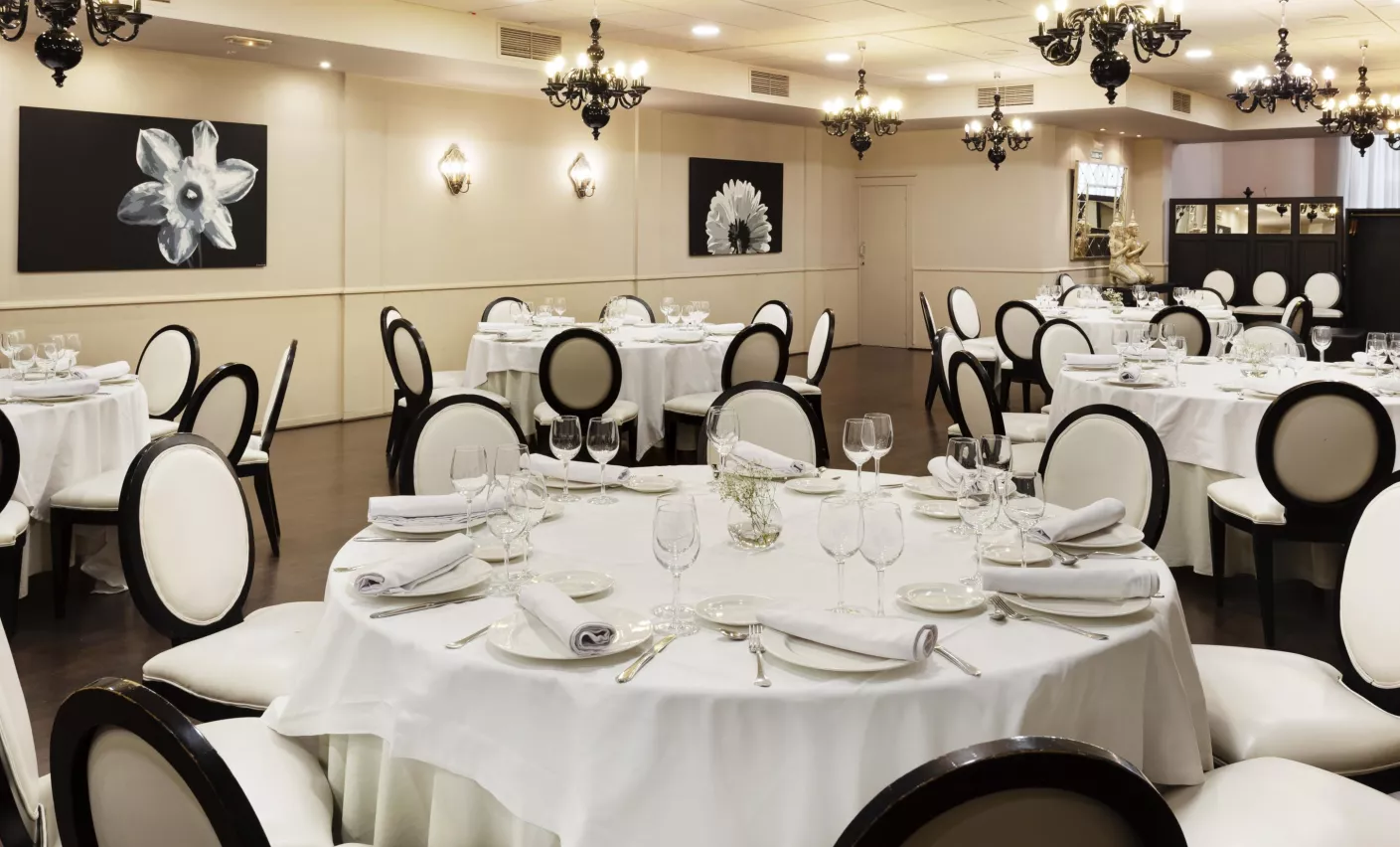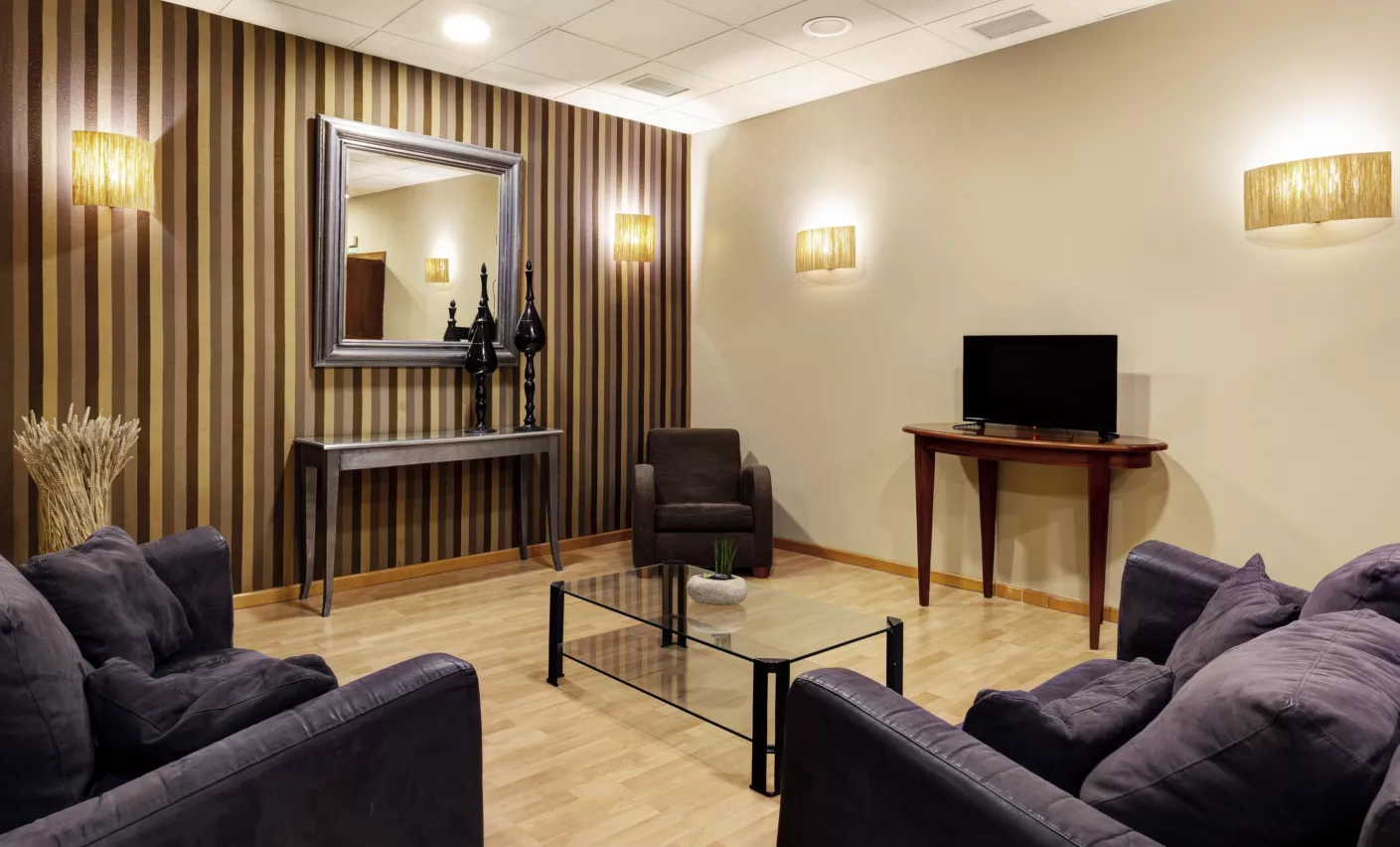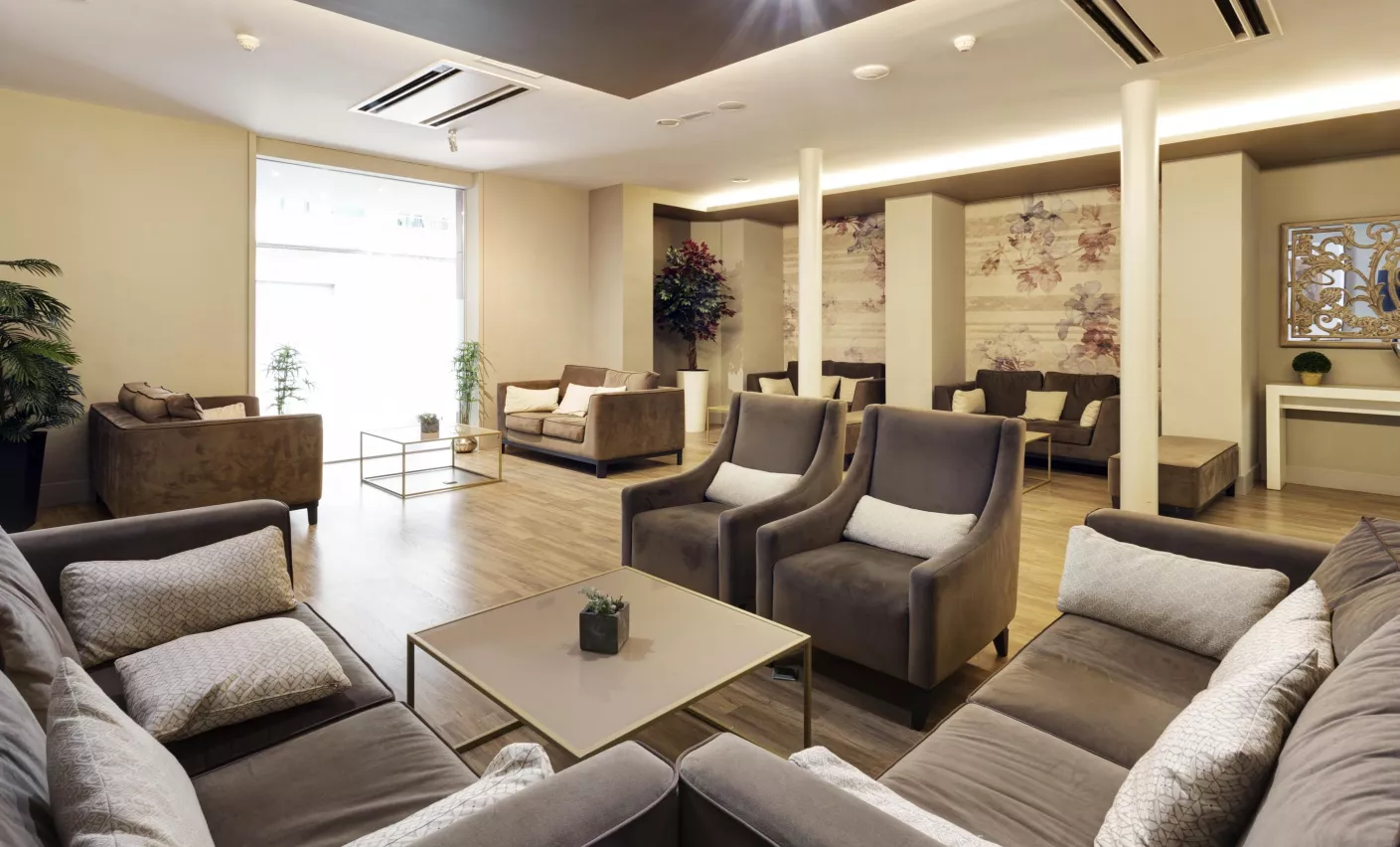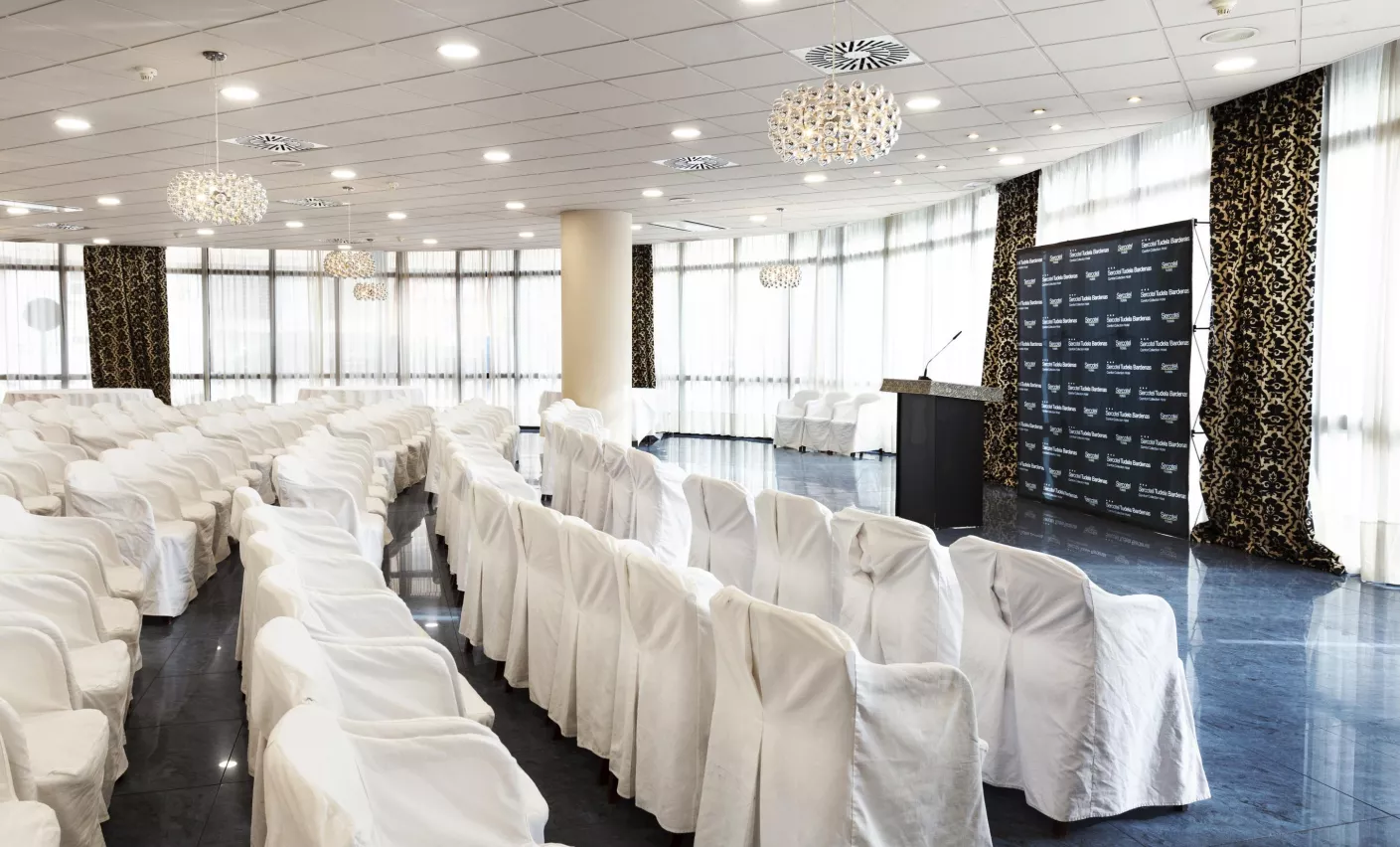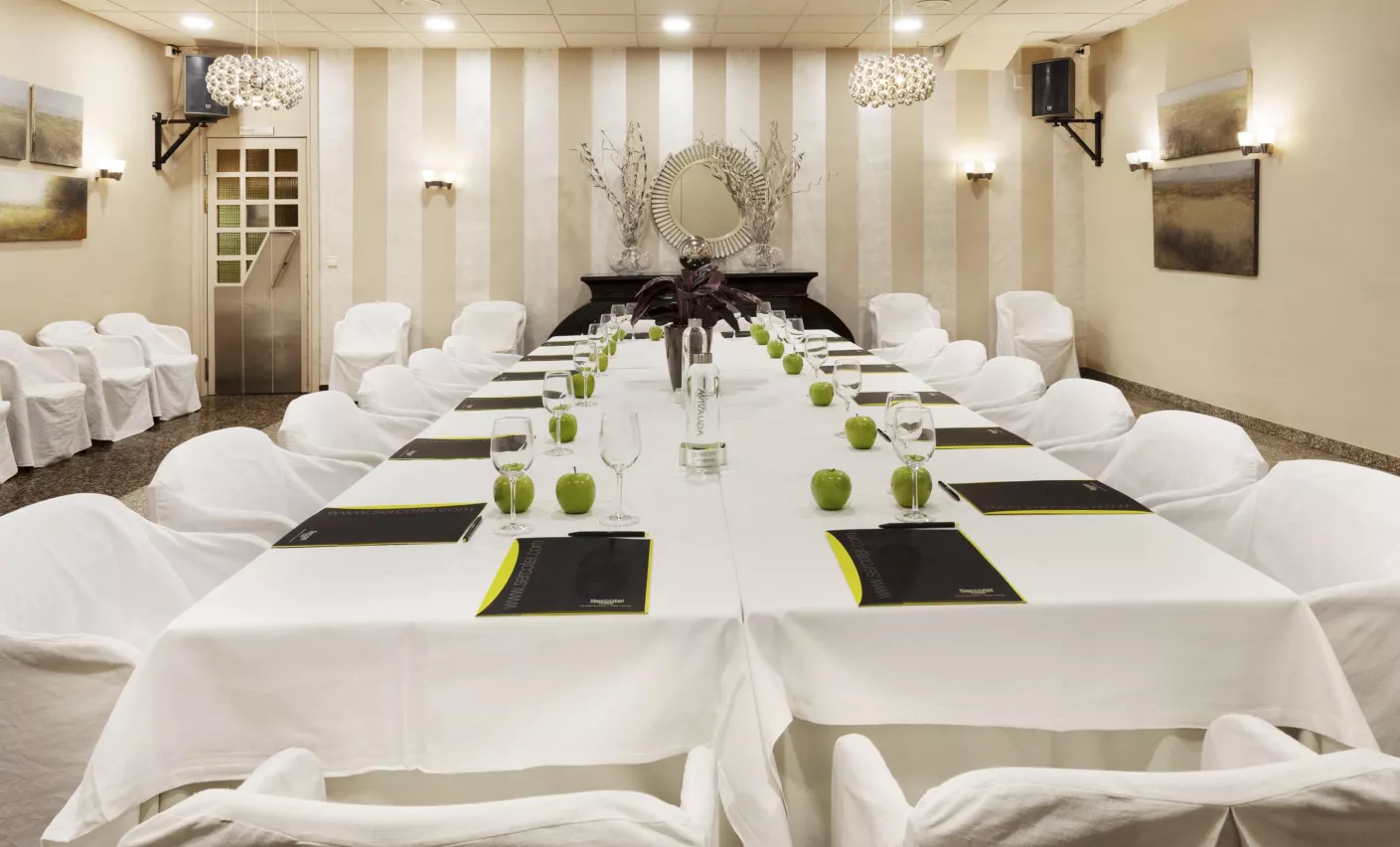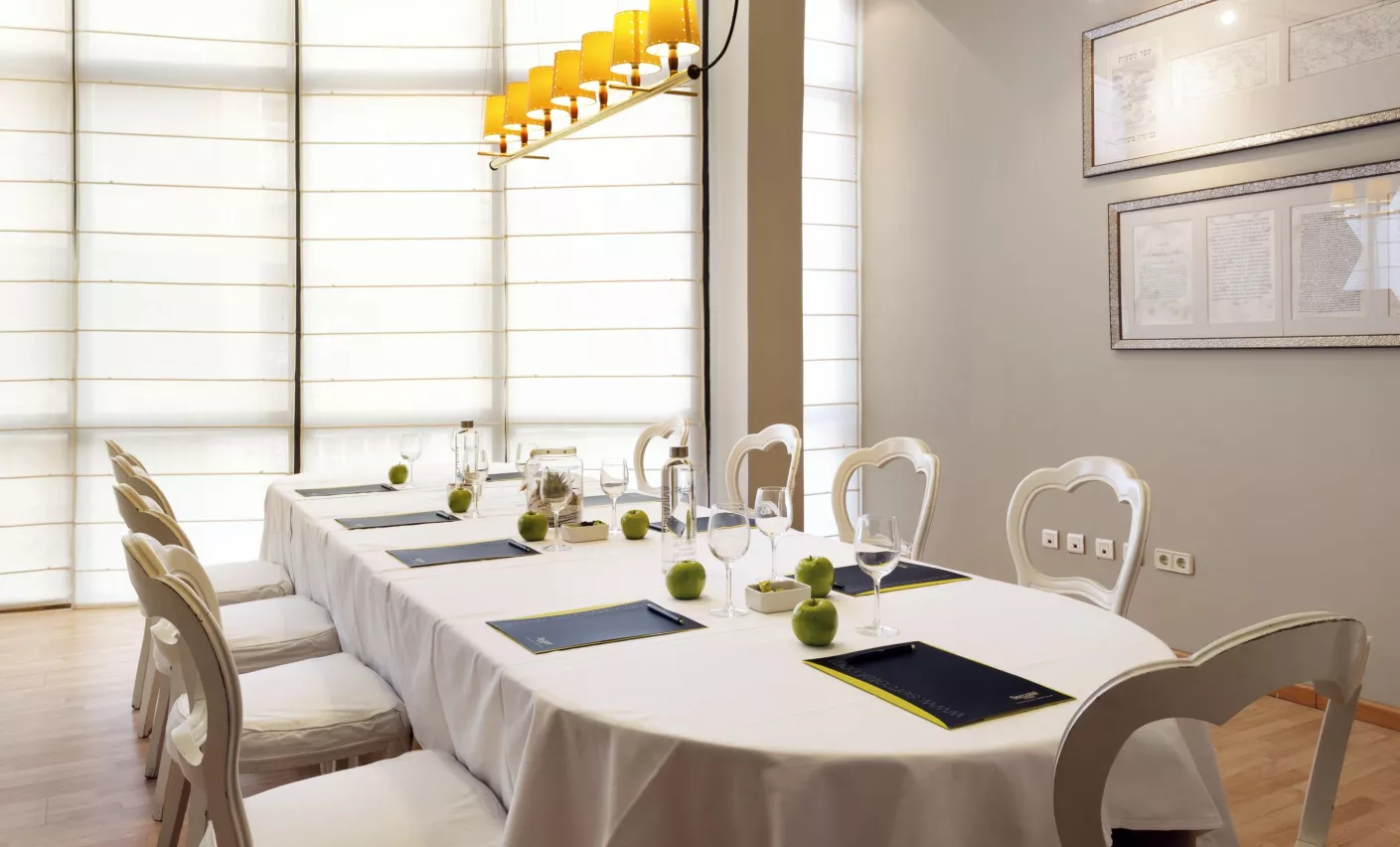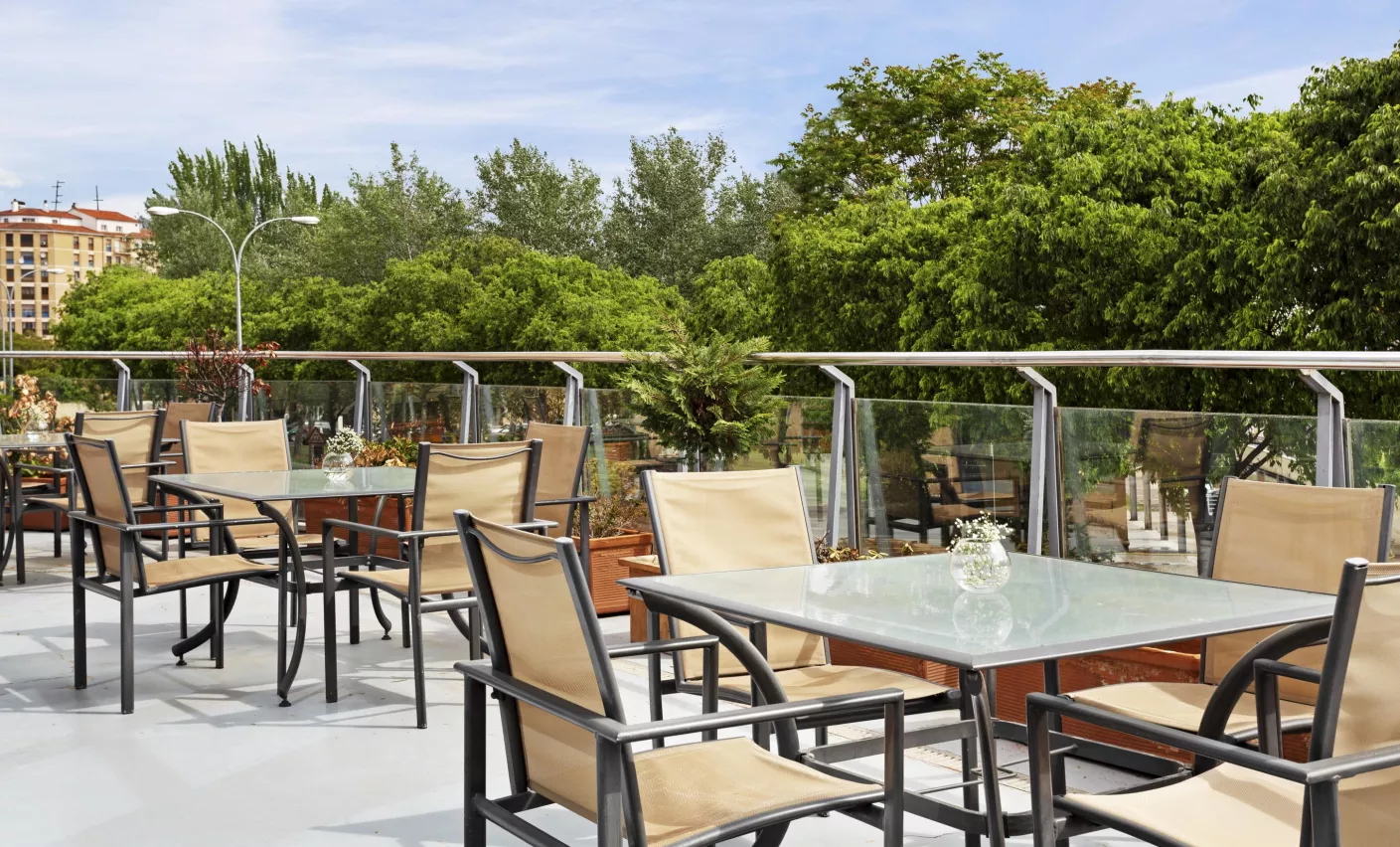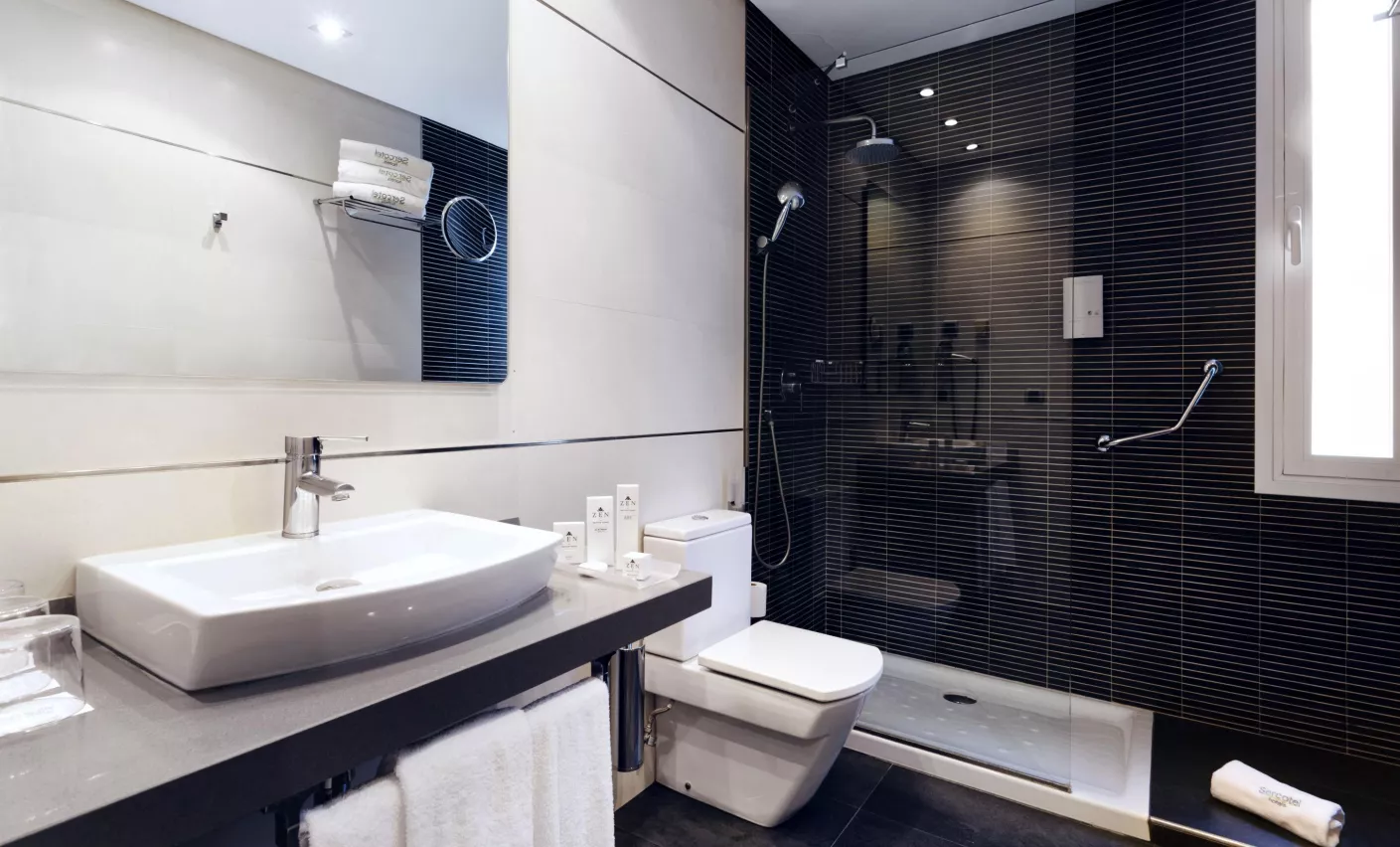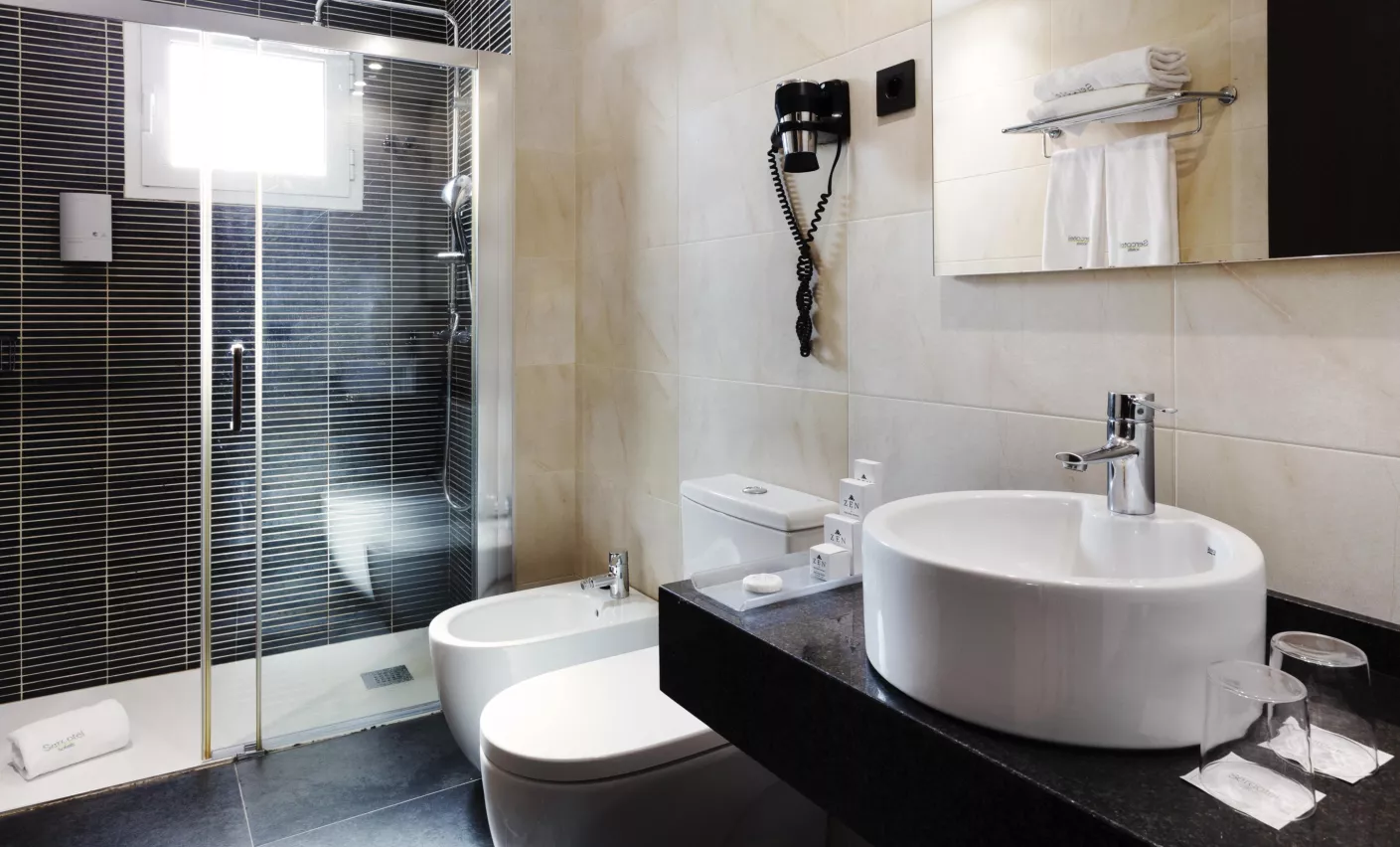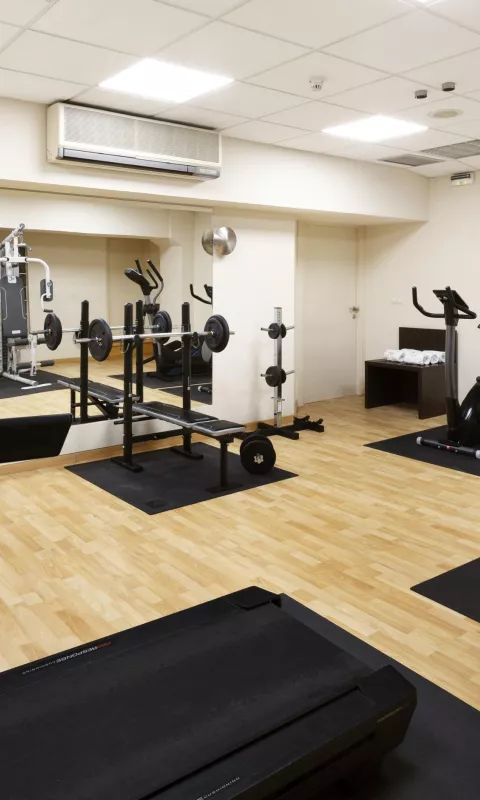 Gym
For those who like to take care of themselves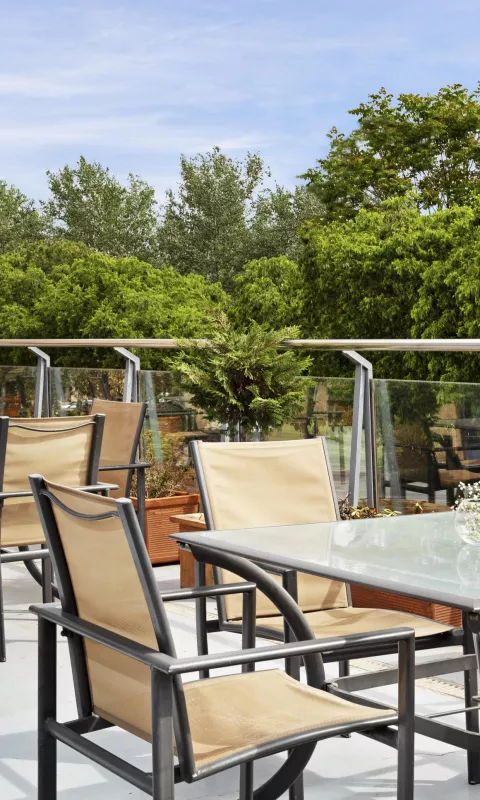 Terrace
Enjoy a pleasant atmosphere on our terrace, where you can get some fresh air.
Key features
The Sercotel Tudela Bardenas offers all the necessary amenities for a pleasant stay. In addition, in its renowned "Number Sixty" brewery decorated with the style and elegance of old Scottish taverns, you can enjoy a varied menu of beers.
Meeting rooms
FACILITIES
Flexible spaces in the best locations.
PEOPLE
Tailor each space to the needs of your event.
SQUARE METRES
Rooms for holding your social event, convention or meeting in.
Frequently Asked Questions
What are the check-in and check-out times at Sercotel Tudela Bardenas?
You can check-in from 13:00 and you must check-out by 12:00.
Is it possible to check-in early or check-out late at Sercotel Tudela Bardenas?
Check-out service is available to enable you to get the most out of your stay. The service is subject to availability and may entail an additional cost. In the case of the Late Check-out service, the cost is €20 until 14:00 and €30 until 16:00. Early Check-in service is not available
Does Sercotel Tudela Bardenas provide parking facilities?
Yes, the hotel has a car park that costs €11.9 per day. You can only book a parking space from the reception team when you arrive at the hotel.   
Does Sercotel Tudela Bardenas provide Wi-Fi? Is it free of charge?
Yes, there's free Wi-Fi access throughout the hotel. Log on and browse. 
Does Sercotel Tudela Bardenas provide cots for babies?
Of course. If you need a cot, just ask for one when you make your booking or ask the reception team. The cots entail no additional cost. 
Can I stay at Sercotel Tudela Bardenas with my pet?
Yes, we allow pets with a weight limit of 7kg. A supplement of €10 per night will be charged. Remember that the service is subject to availability and you must book in advance.
Is there a cafeteria at Sercotel Tudela Bardenas?
Yes, the Sercotel Tudela Bardenas has a cafeteria. It is open from Sunday to Thursday from 19:30 to 1:00 and Friday and Saturday from 19:30 to 3:00.
What kind of breakfast is served at Sercotel Tudela Bardenas?
We offer buffet breakfast at a cost of 11.9 € per person. It is served Monday through Friday from 7:00 to 10:00 and Saturdays and Sundays from 8:00 to 11:00.
Does Sercotel Tudela Bardenas provide a laundry service?
Yes, we provide a laundry service. It's available from 8:00 to 15:00.
Are there fridges and/or minibars in the rooms at Sercotel Tudela Bardenas?
Yes, all the rooms have a minibar.

Trip Advisor
Certificate of excellence

Navarra