Logroño, Spain
Sercotel Logroño Suites
Search your hotel or destination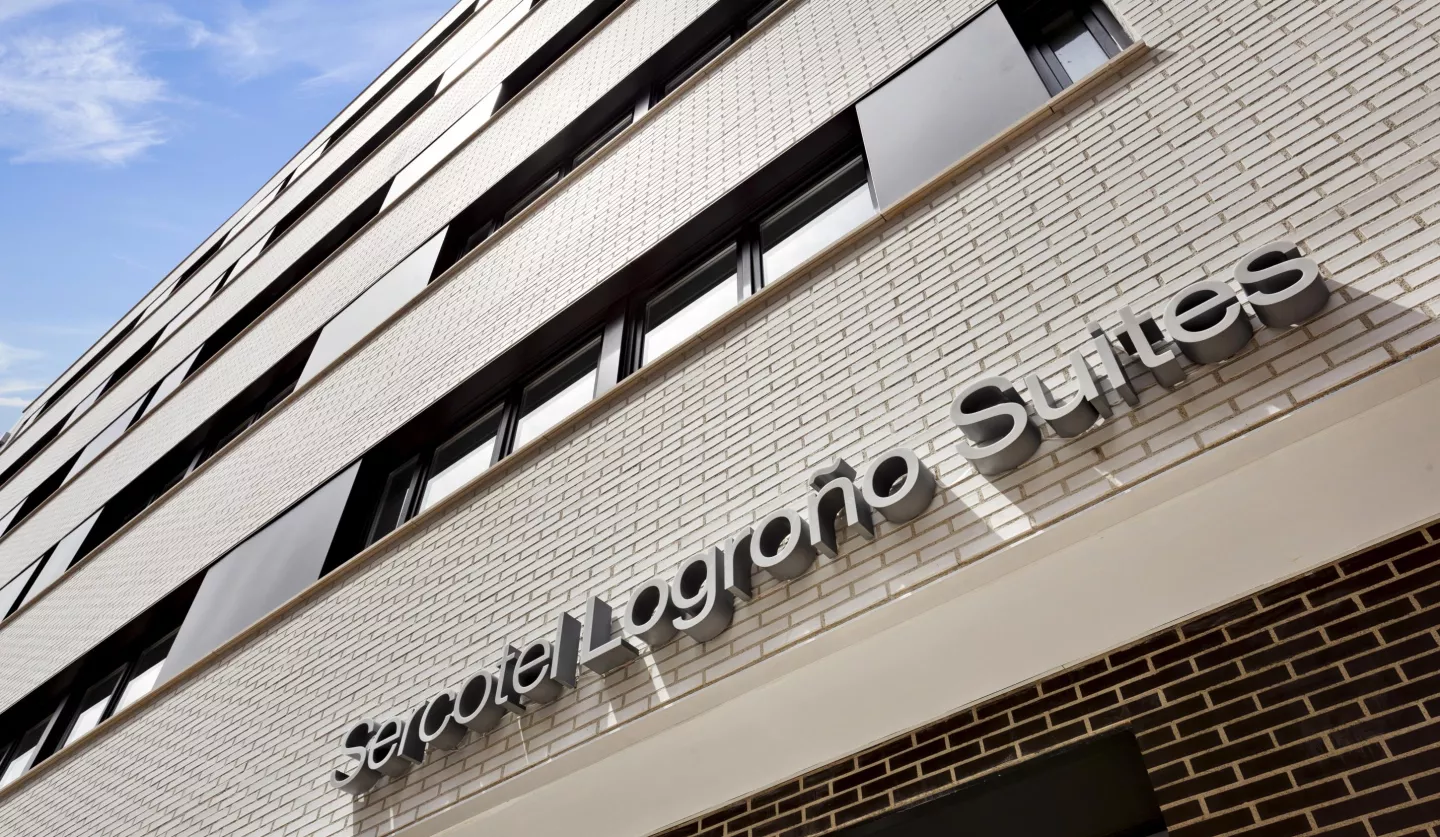 Your home to savour Logroño
One of the best ways to get to know a city is to do it like a local. And for this, there is nothing like feeling at home in the accommodation you choose for your trip. That is precisely what we offer you at our Sercotel Logroño Suites. 
Our modern apartments, with capacity for four people, are ideal for any kind of getaway to Logroño. Travelling to see the city's many tourist attractions? To attend business meetings? Or perhaps for a fun family day out? Whichever option you choose, at Sercotel Suites Logroño we have what you need. 
From the moment you arrive, we make it easy for you. For example, if you have chosen to arrive by public transport to our city, we can tell you that our apartments are only a 15-minute walk from the train station. Everything at hand, so that you can enjoy Logroño on foot 
Getting around on foot is the best way to discover a destination. You can also come back to our apartments if you come back from having some pintxos and wines in its famous Laurel Street. Be careful, the devil takes the hindmost. Not for nothing, it is famous for being one of the best bar areas in Spain.  
However, if you feel like having lunch or dinner at home, don't worry. The 25 apartments at the Sercotel Logroño Suites have a fully equipped kitchen. You only have to go to the San Blas Market, located a 10-minute walk away, to buy the wonderful meats, sausages, fish, vegetables and fruit that this land of spectacular gastronomy has to offer. Afterwards, light some candles, put on some music and enjoy a homely evening. 
On the way, you can take advantage of the walk to the market to take a stroll with your dog through Logroño's green parks - such as the Espolón. Because yes, at the Sercotel Logroño Apartments they are also welcome.  
Logroño is a small, manageable, quiet and pleasant city. Perhaps this is why many digital nomads choose it as a place to spend a few days combining cultural visits with working hours. If this is your case, we provide you with a home where you can have free Wi-Fi connection. 
Although the city is enough for several days of sightseeing, you may want to explore the surrounding area, visit charming little villages, lose yourself among the vineyards and learn more about Rioja wine in its famous wineries. If you're travelling by car, forget about looking for parking and call us to reserve a space in our private car park. Don't worry, it's booked and when you arrive, we'll be waiting for you.
Find your room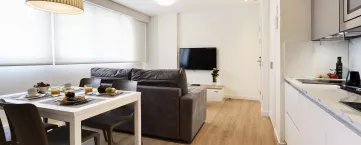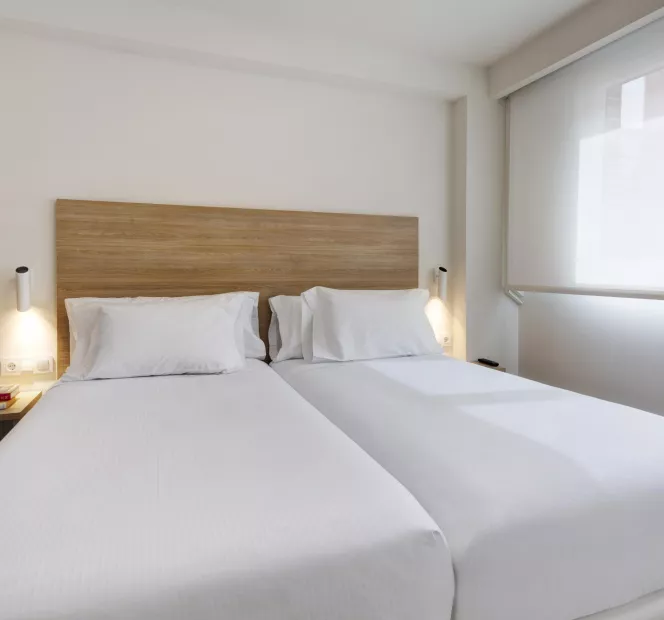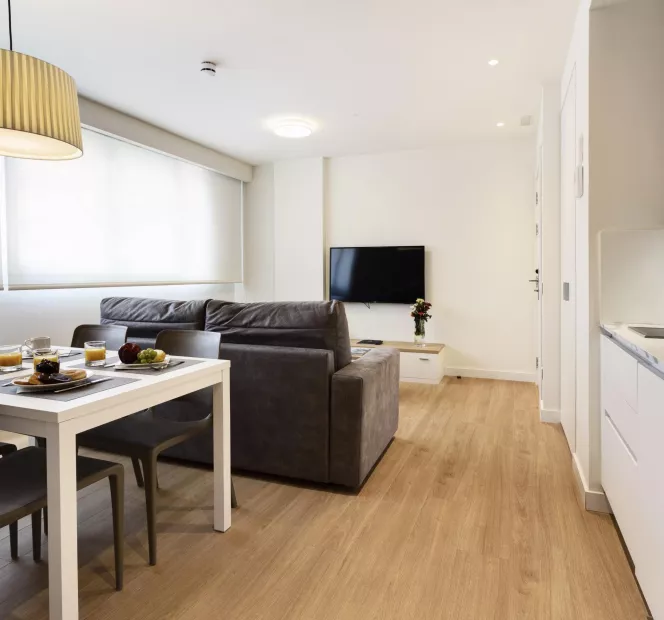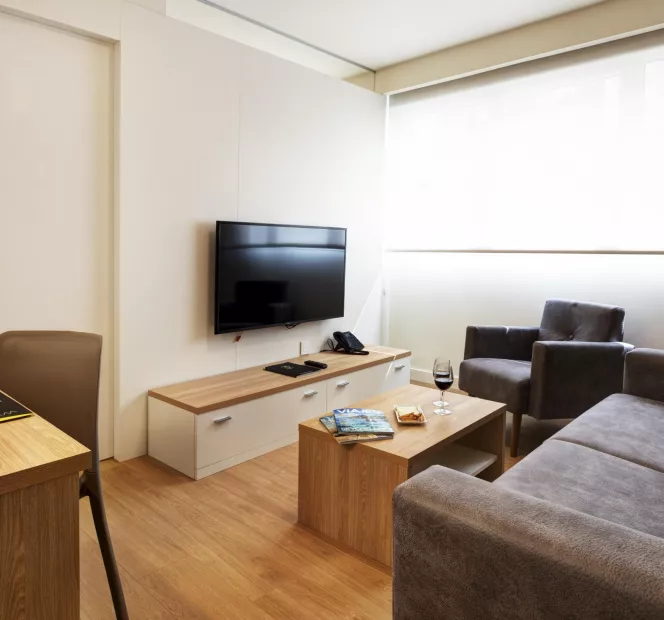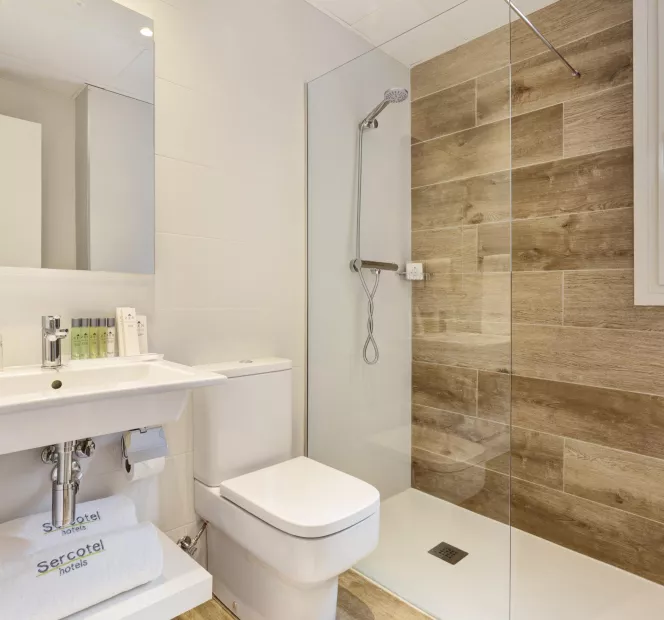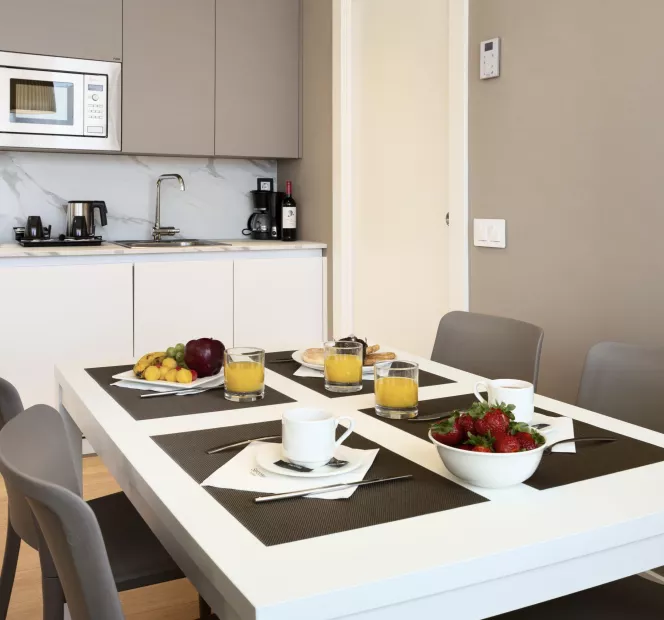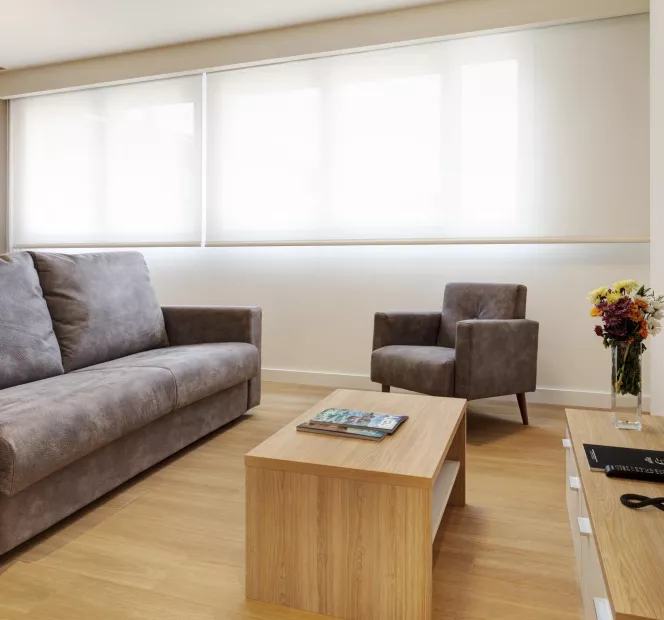 Classic Apartment
The Apartment Classic Street View of our Sercotel Logroño Suites is one of those places where, when you leave, you close the door with a deep regret. You will be leaving your home behind. A home with all the necessary comforts.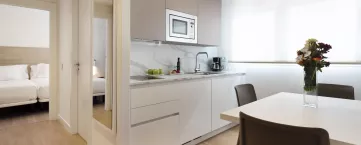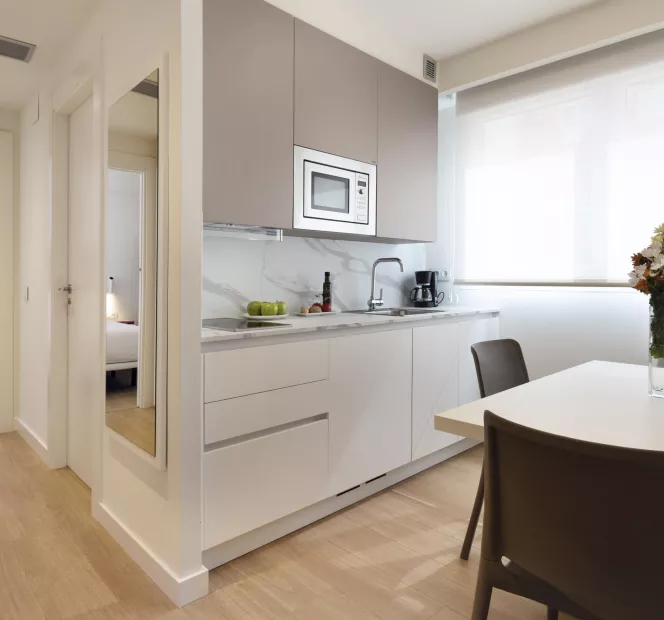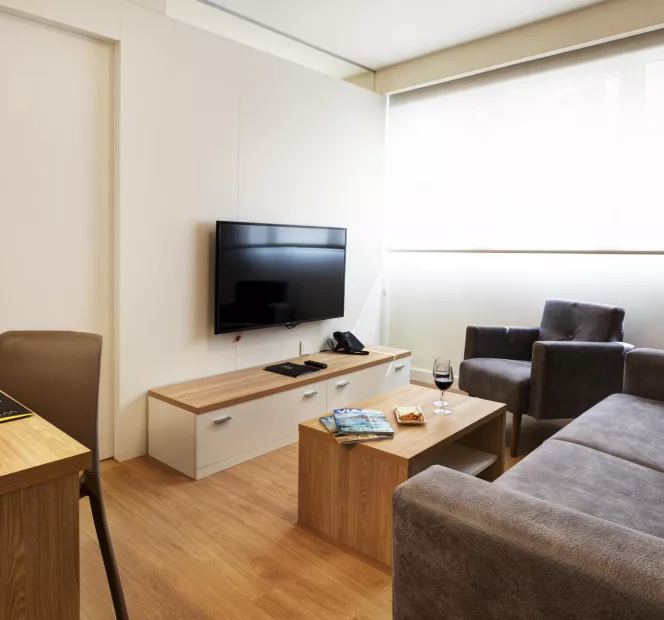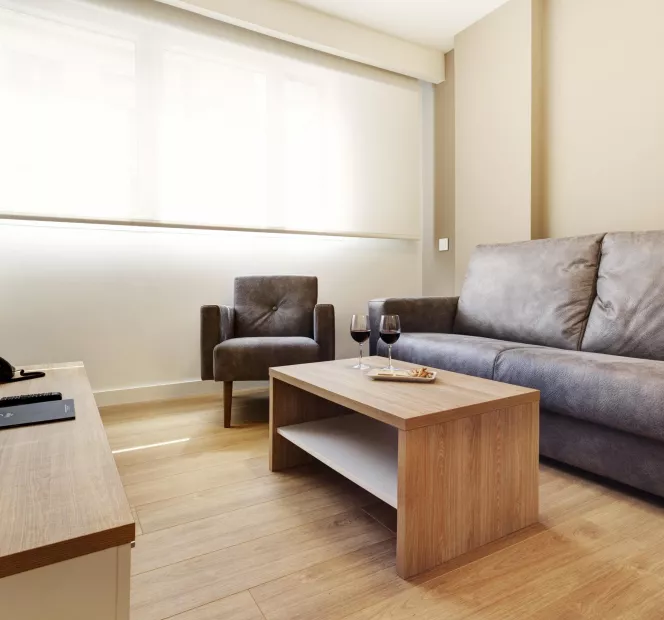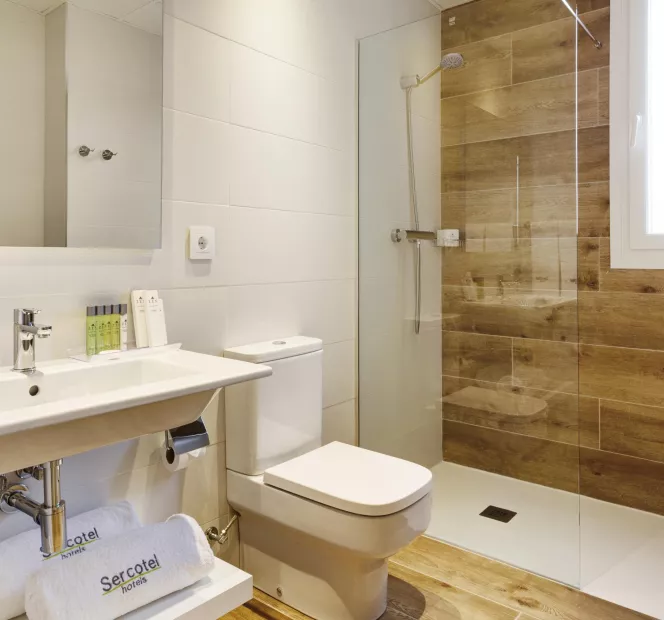 Superior Apartment
In the complete Apartment Superior Street View of the Sercotel Logroño Suites you can enjoy a spacious lounge where you can organise dinners or film and series nights. The perfect end to a wonderful day enjoying the amazing Logroño.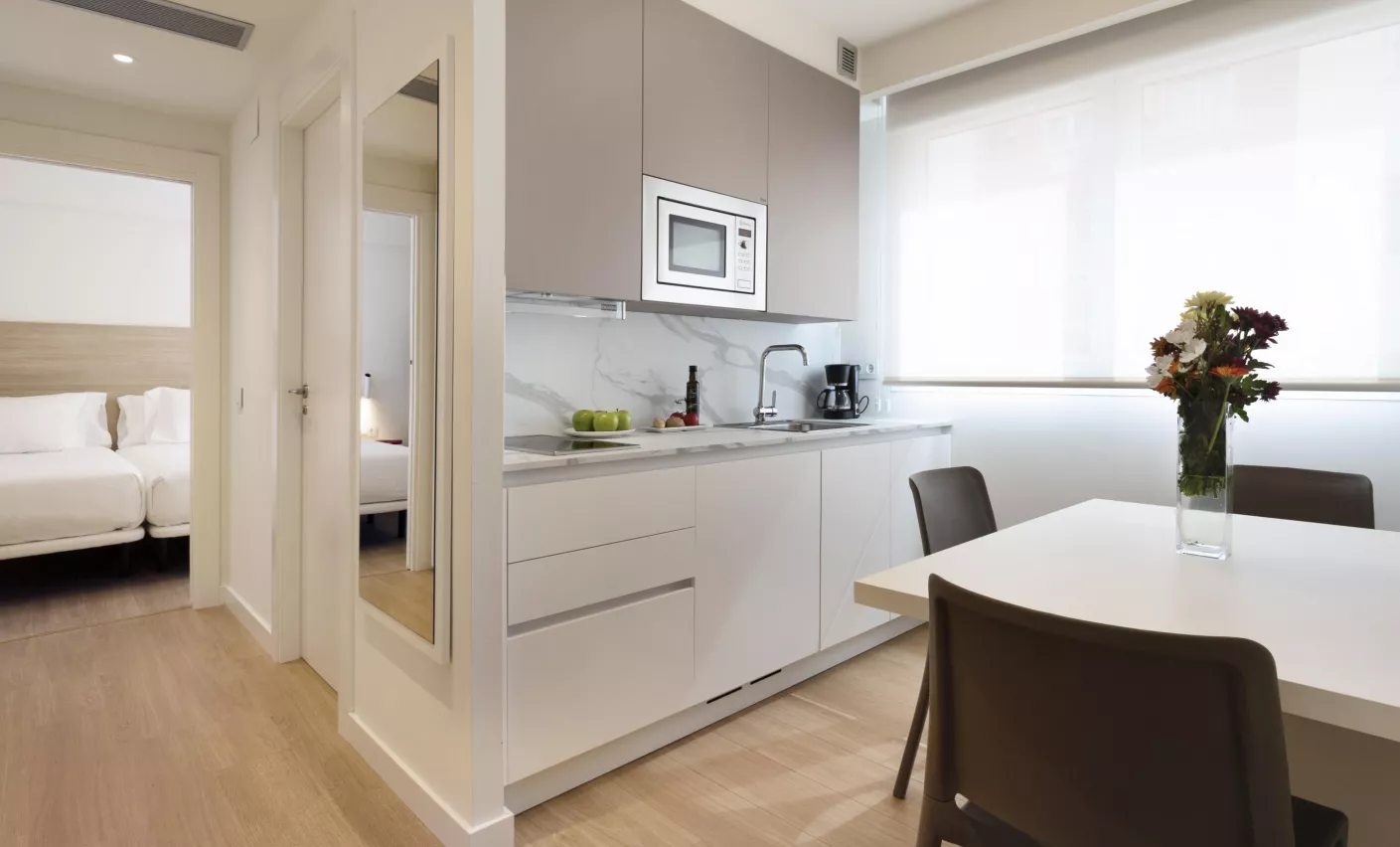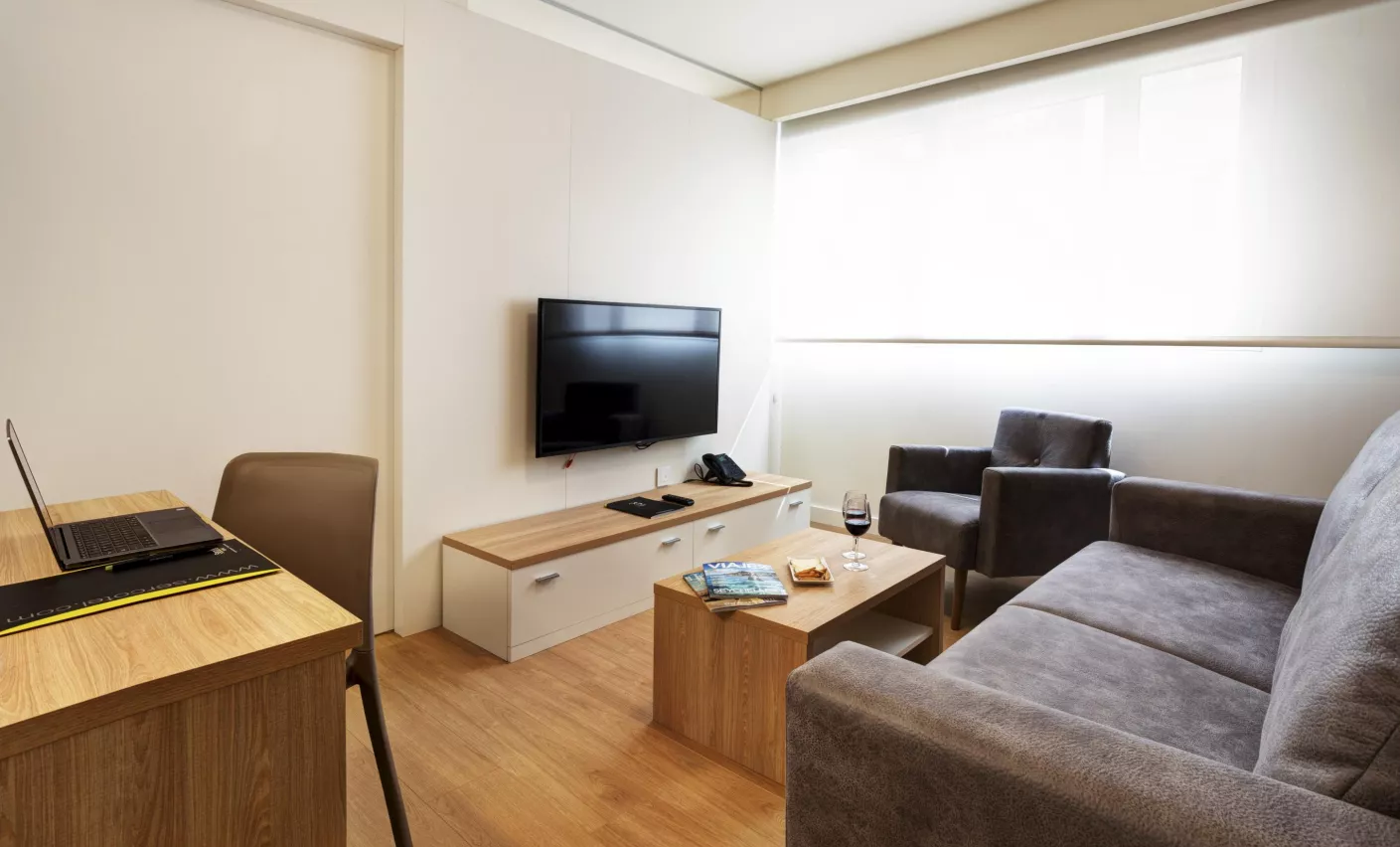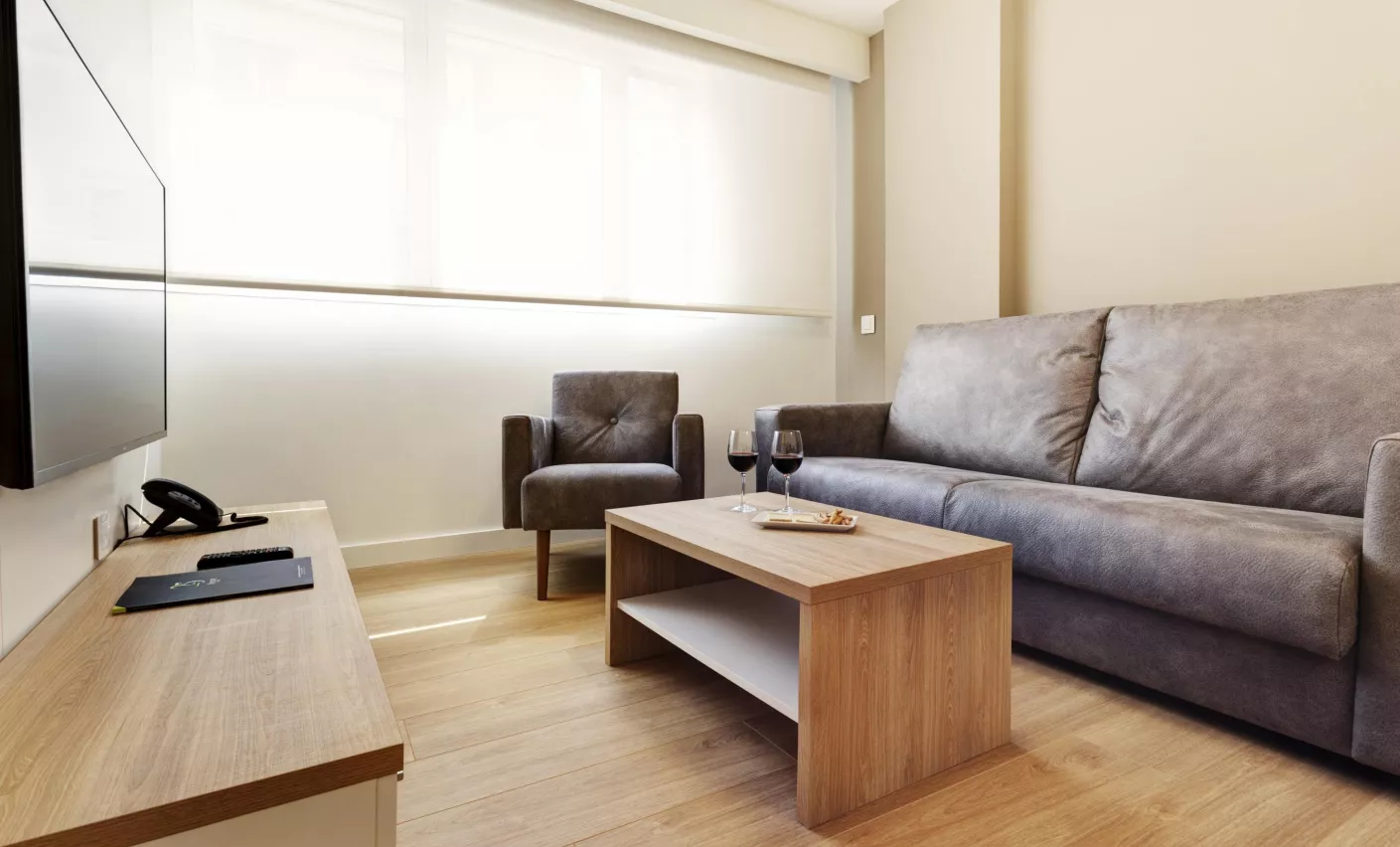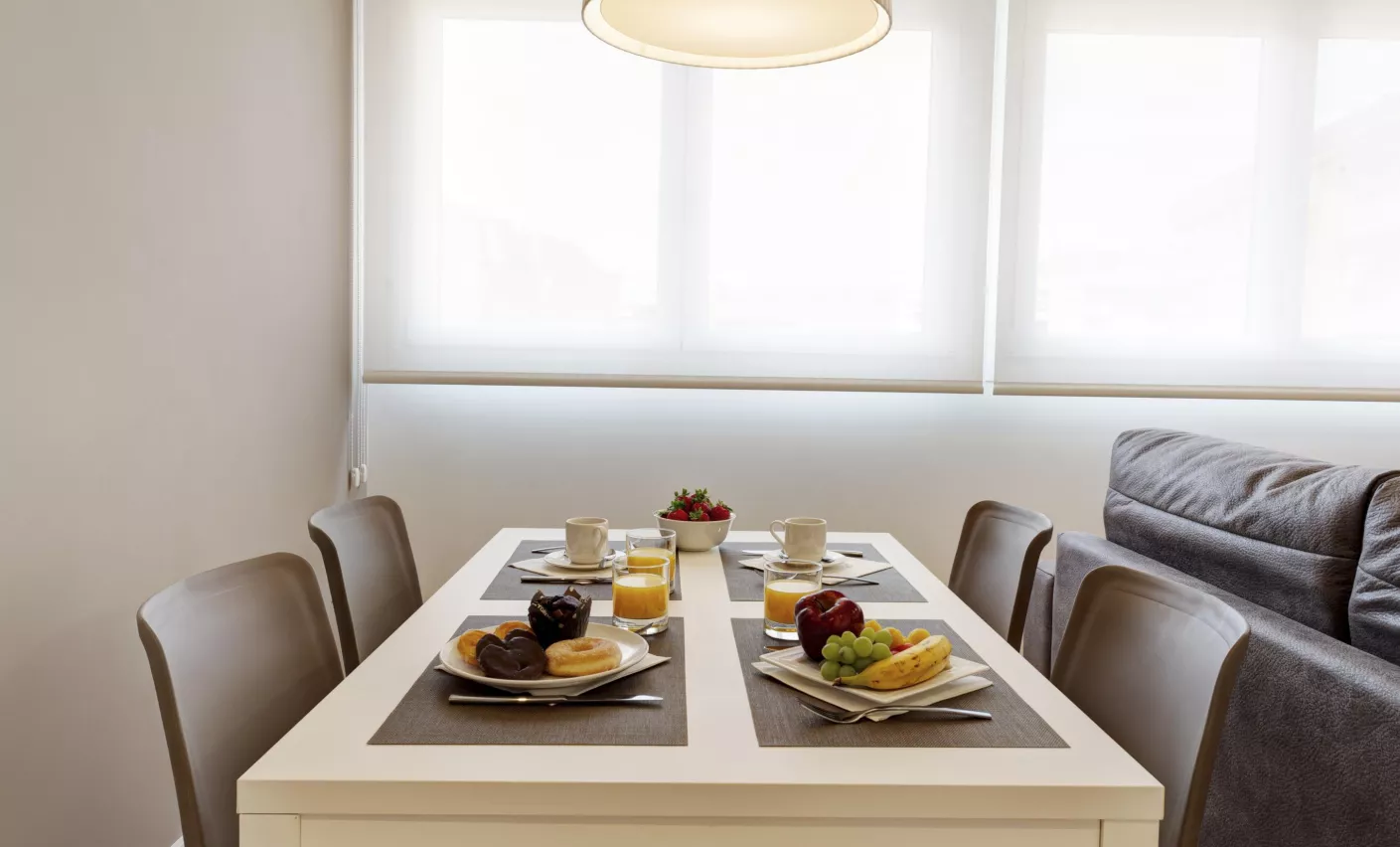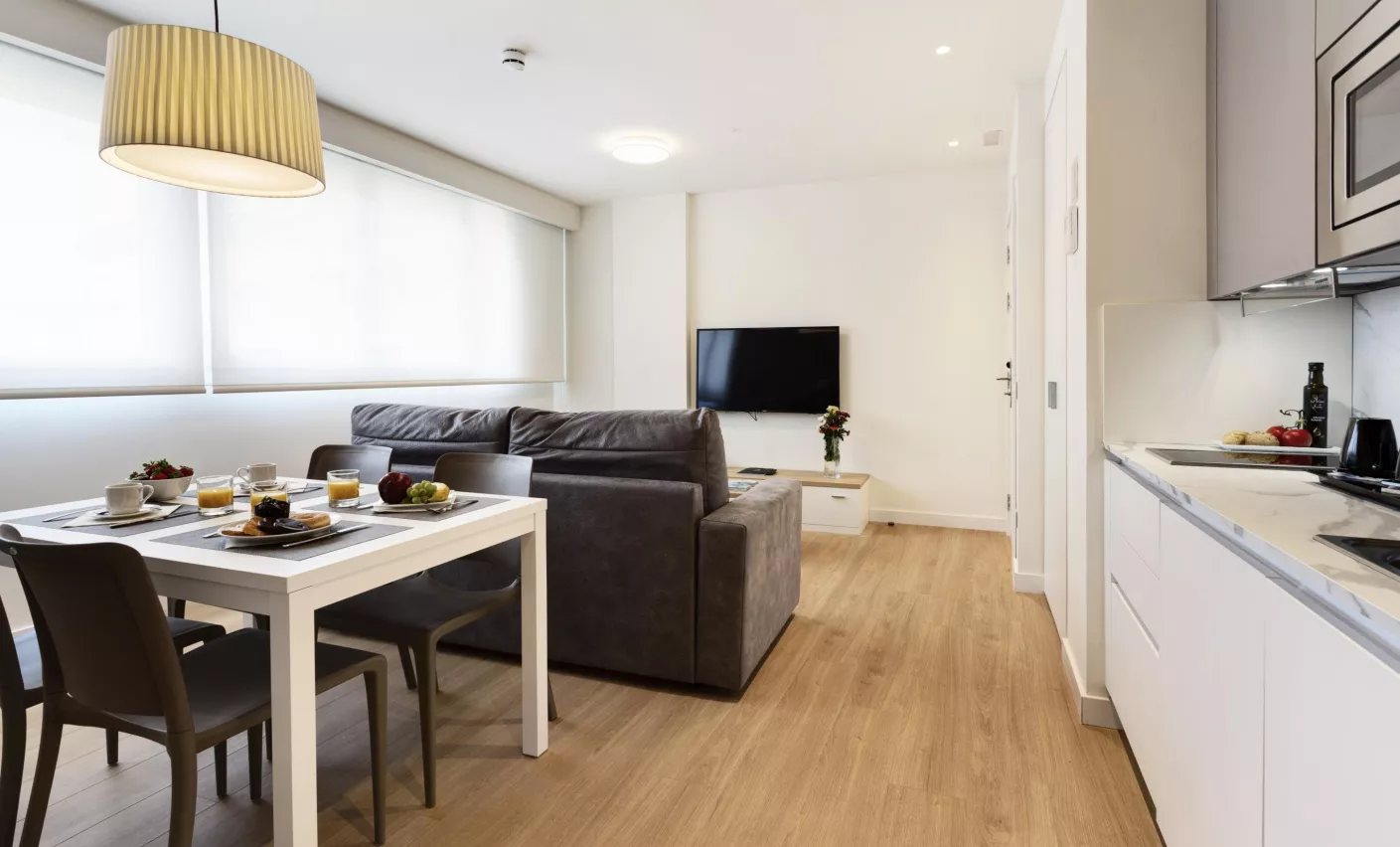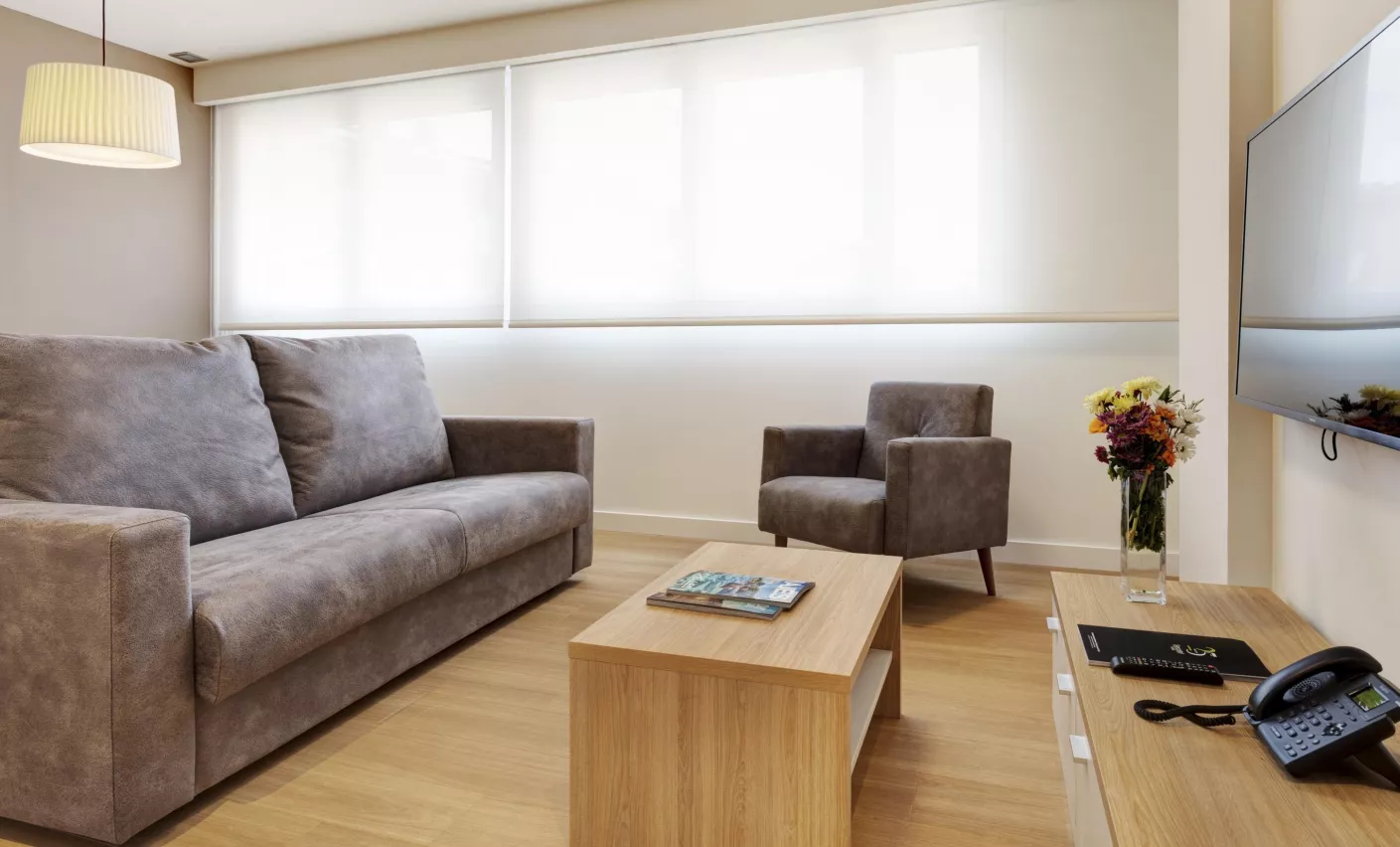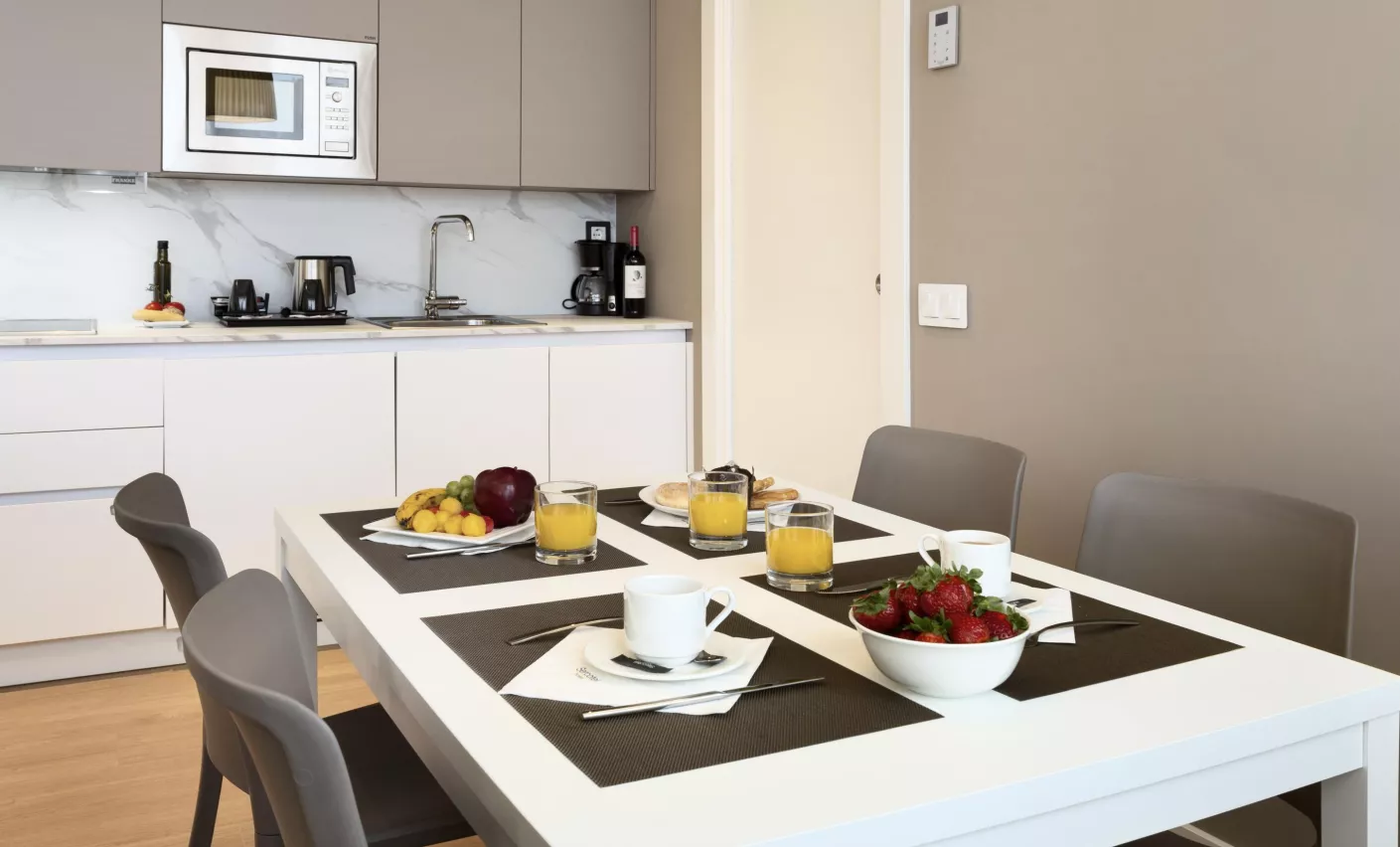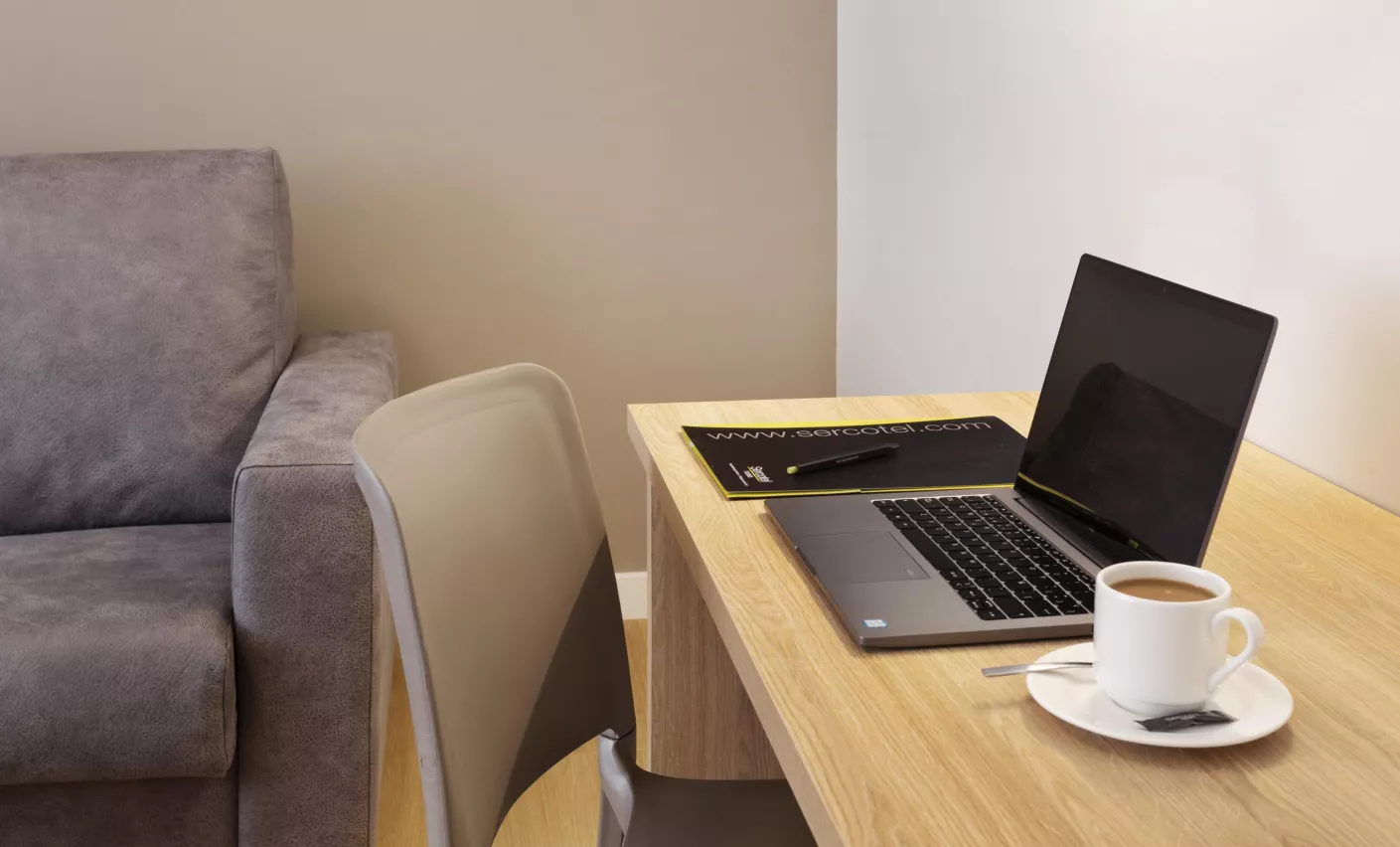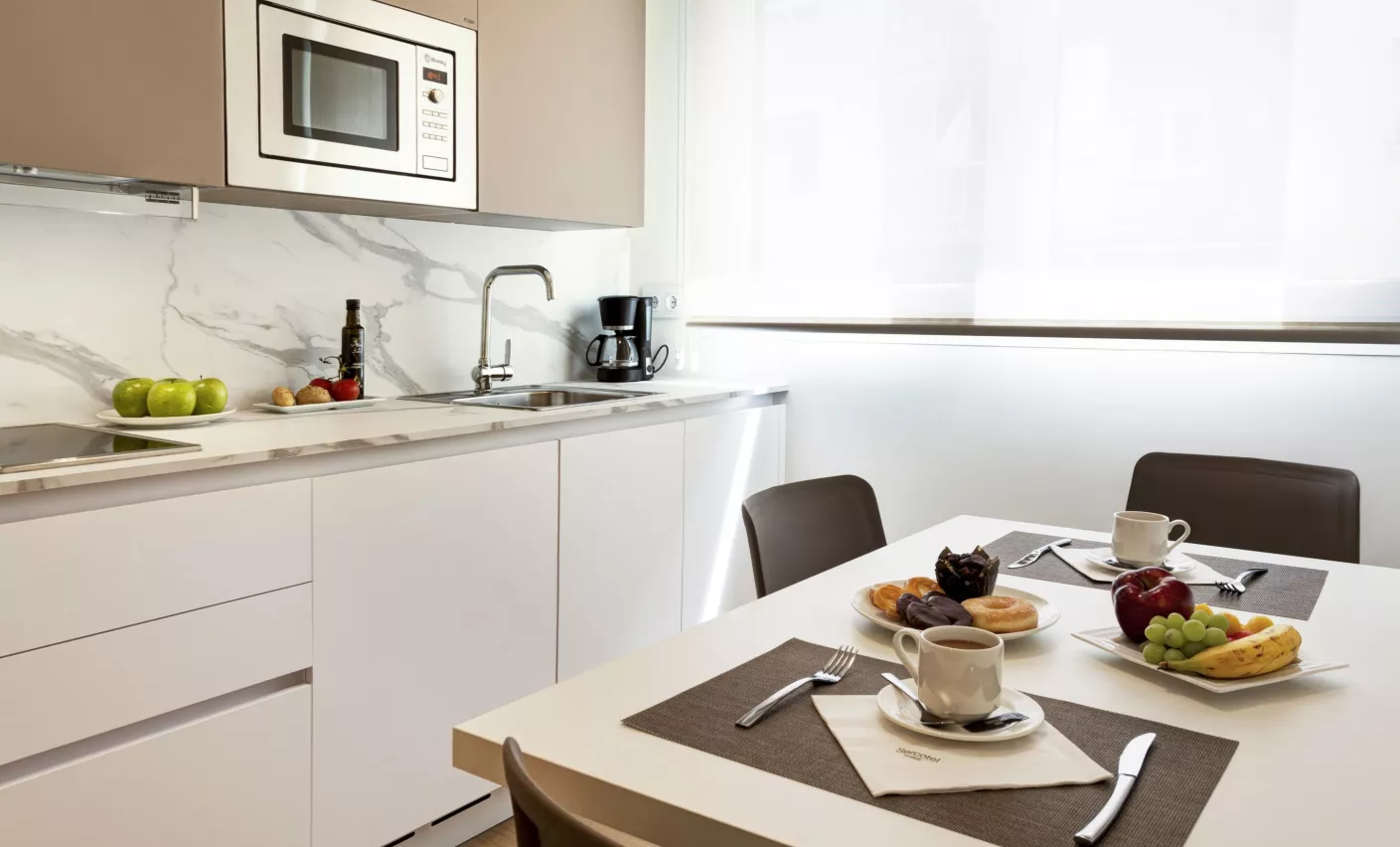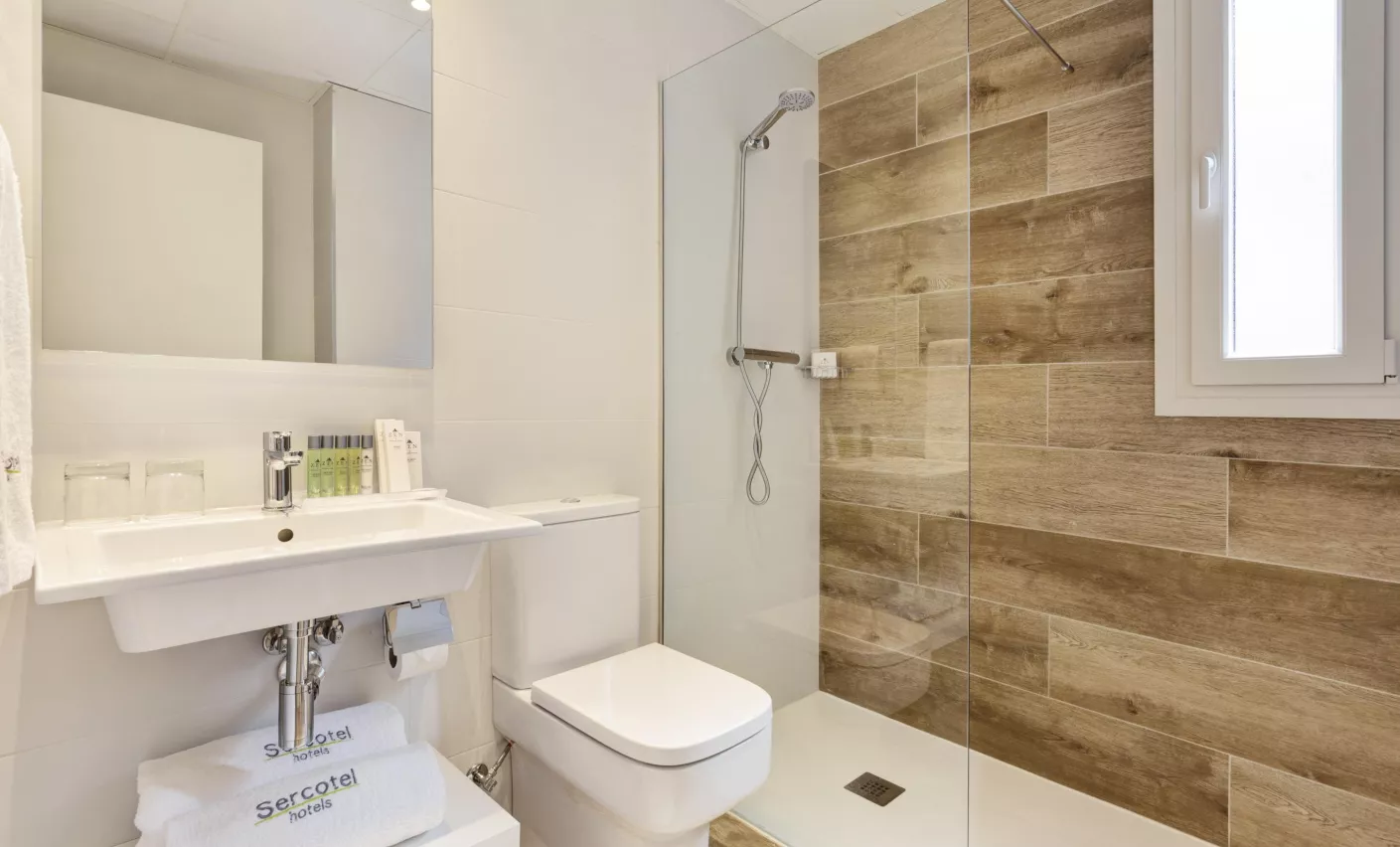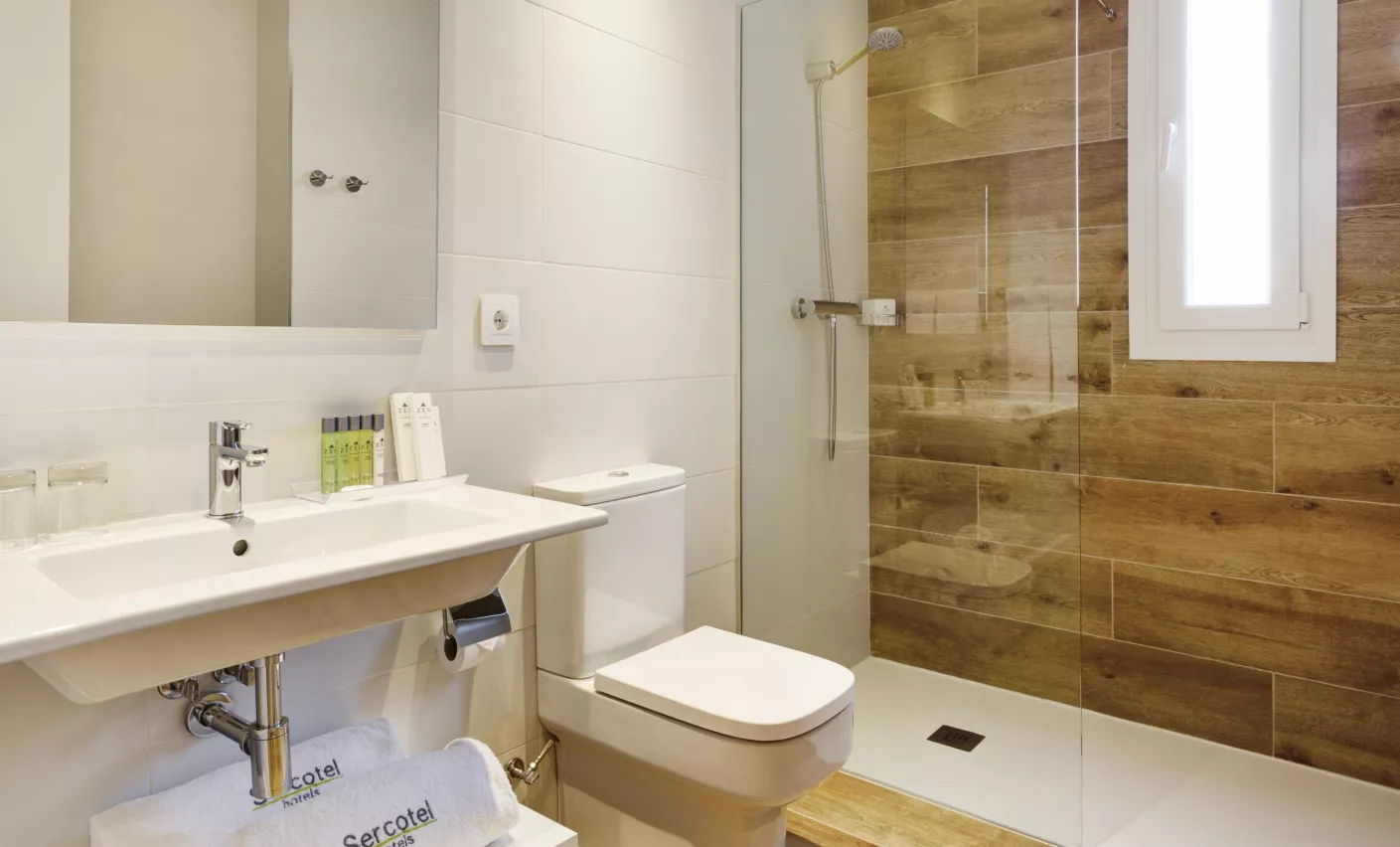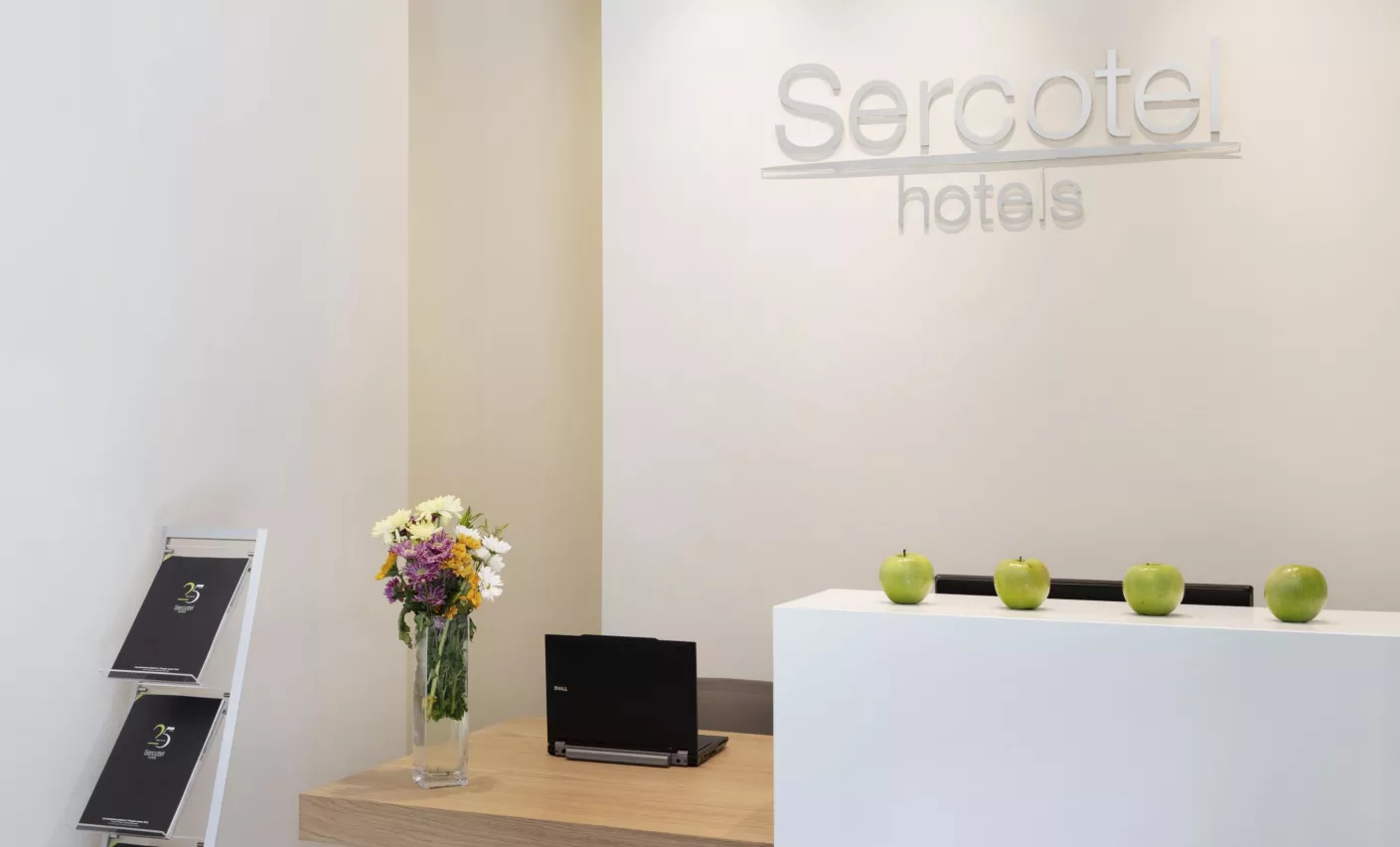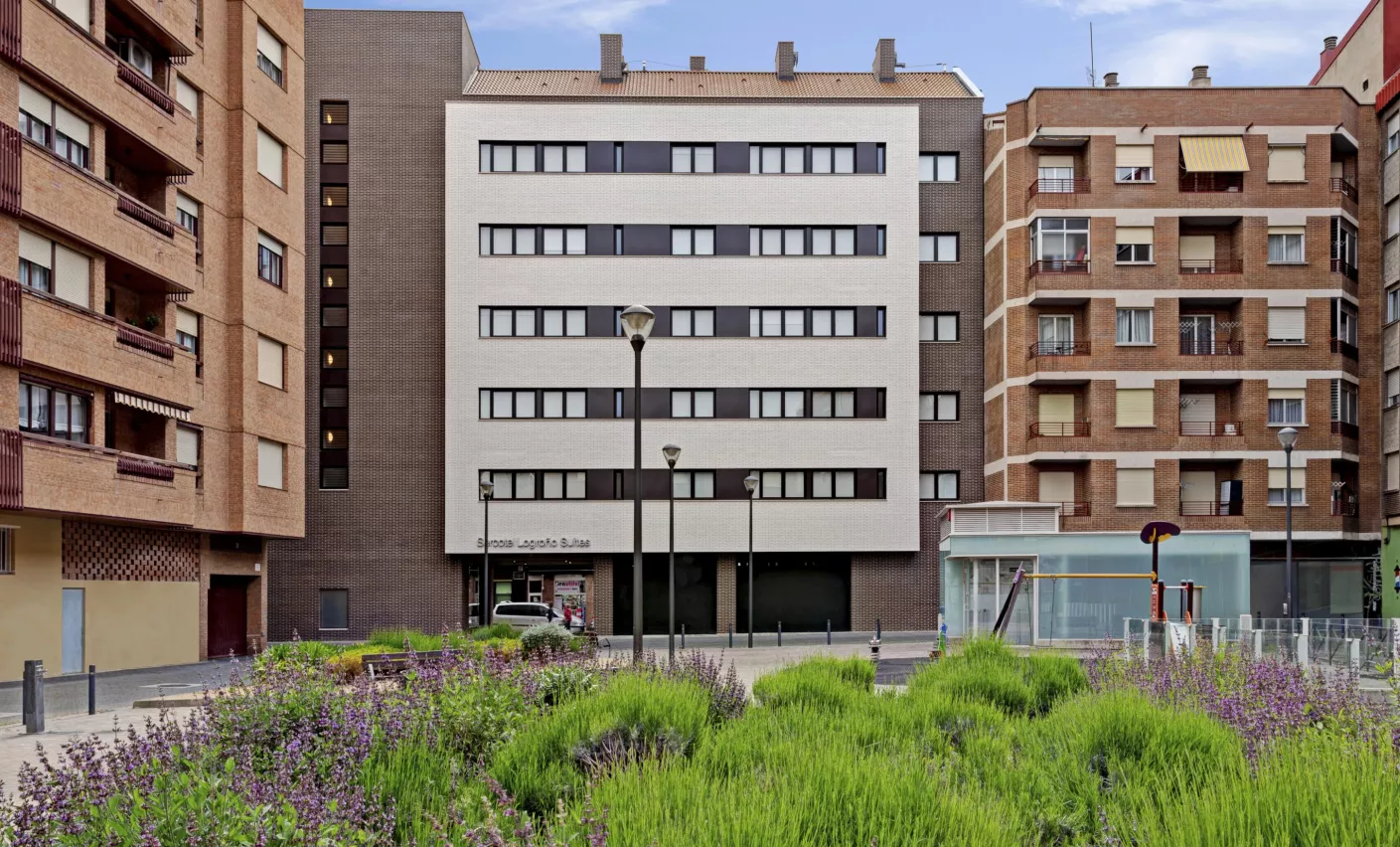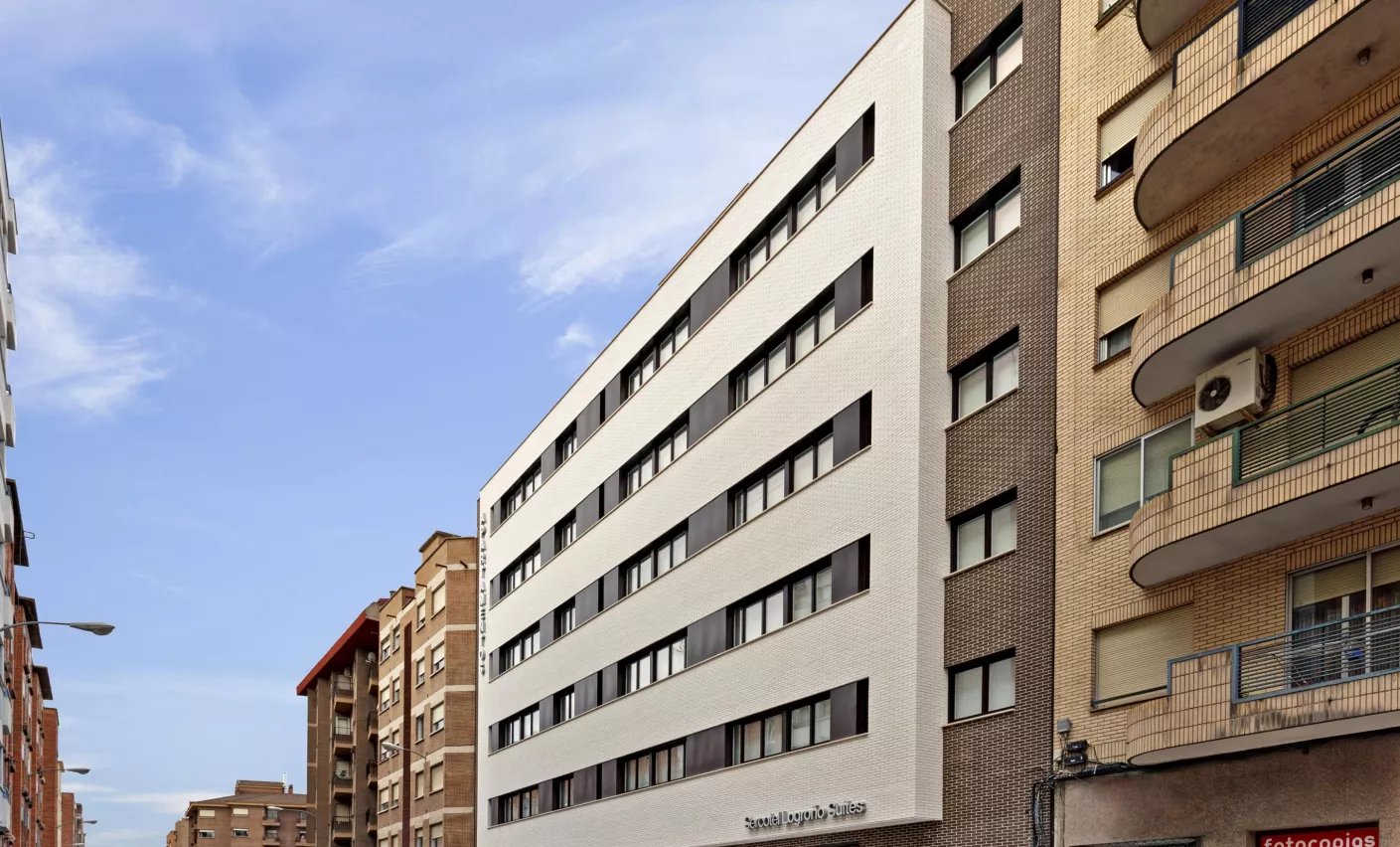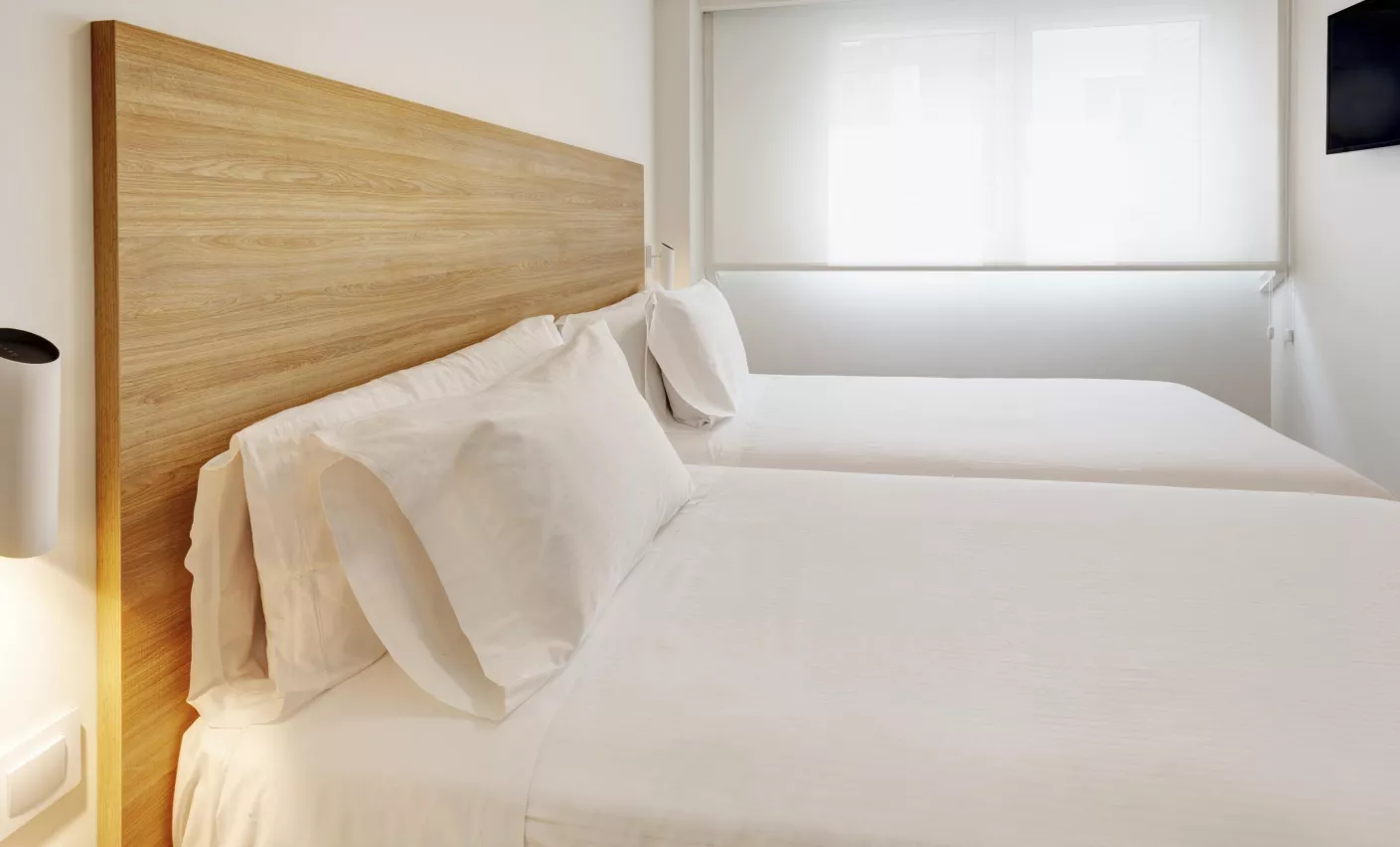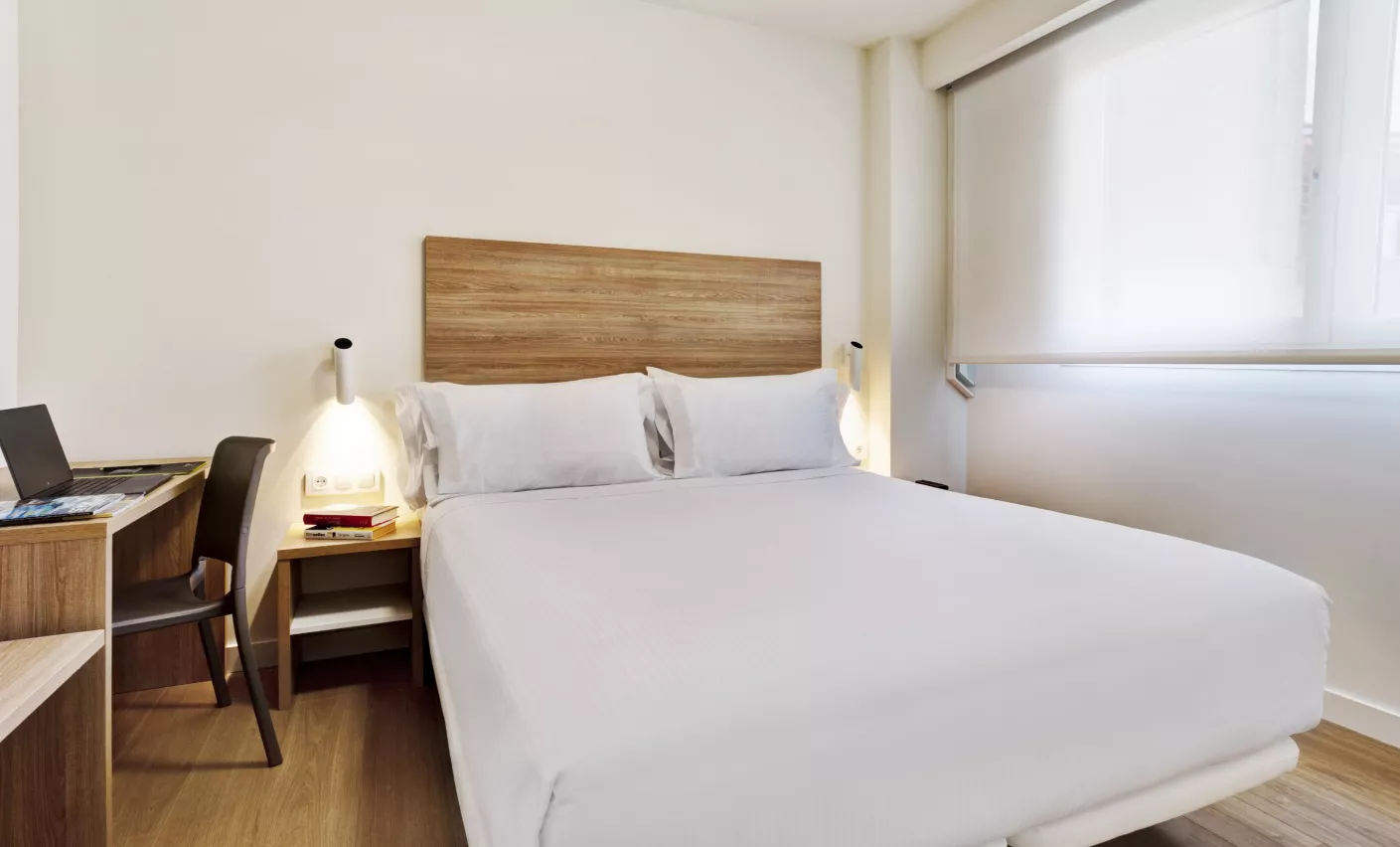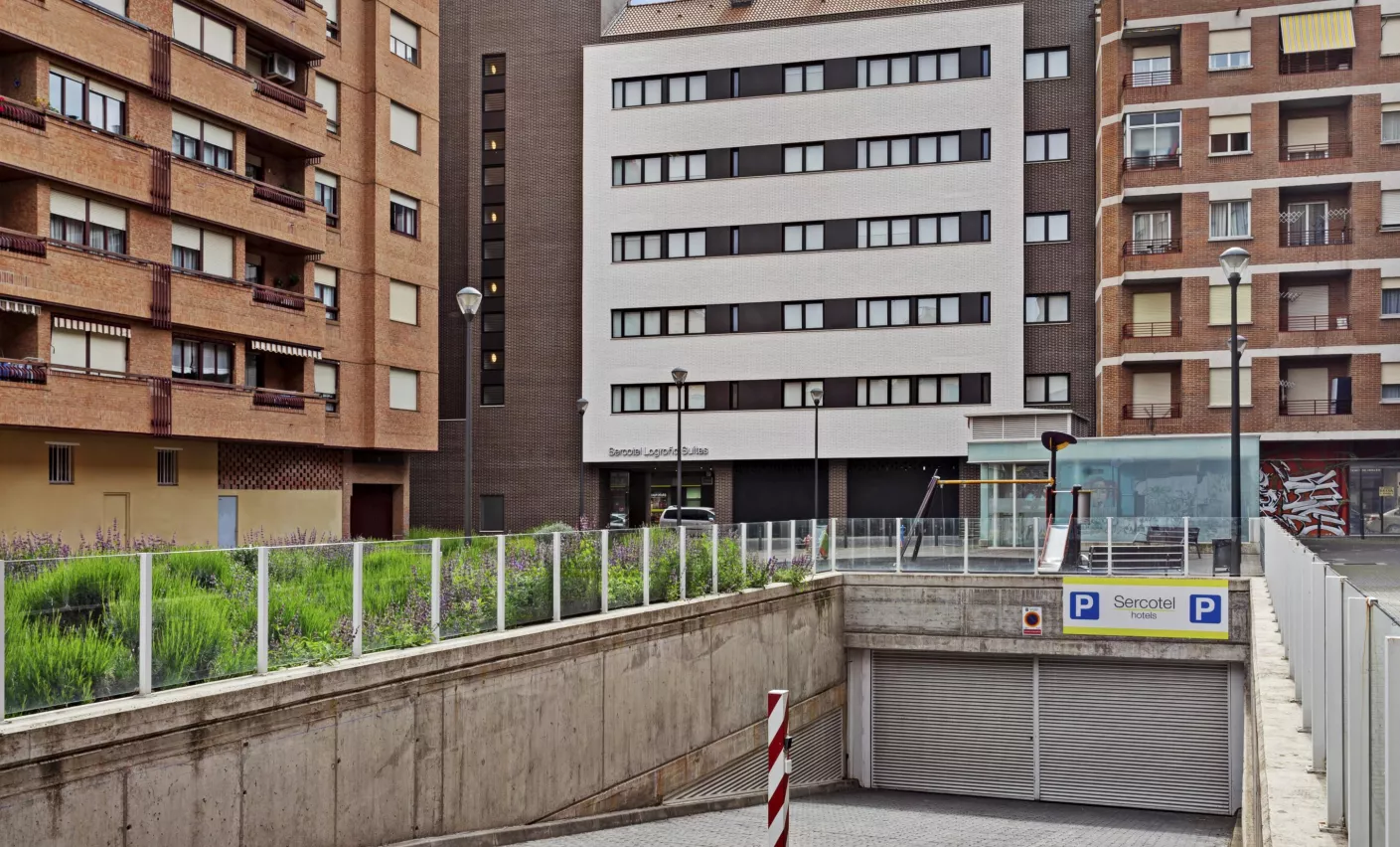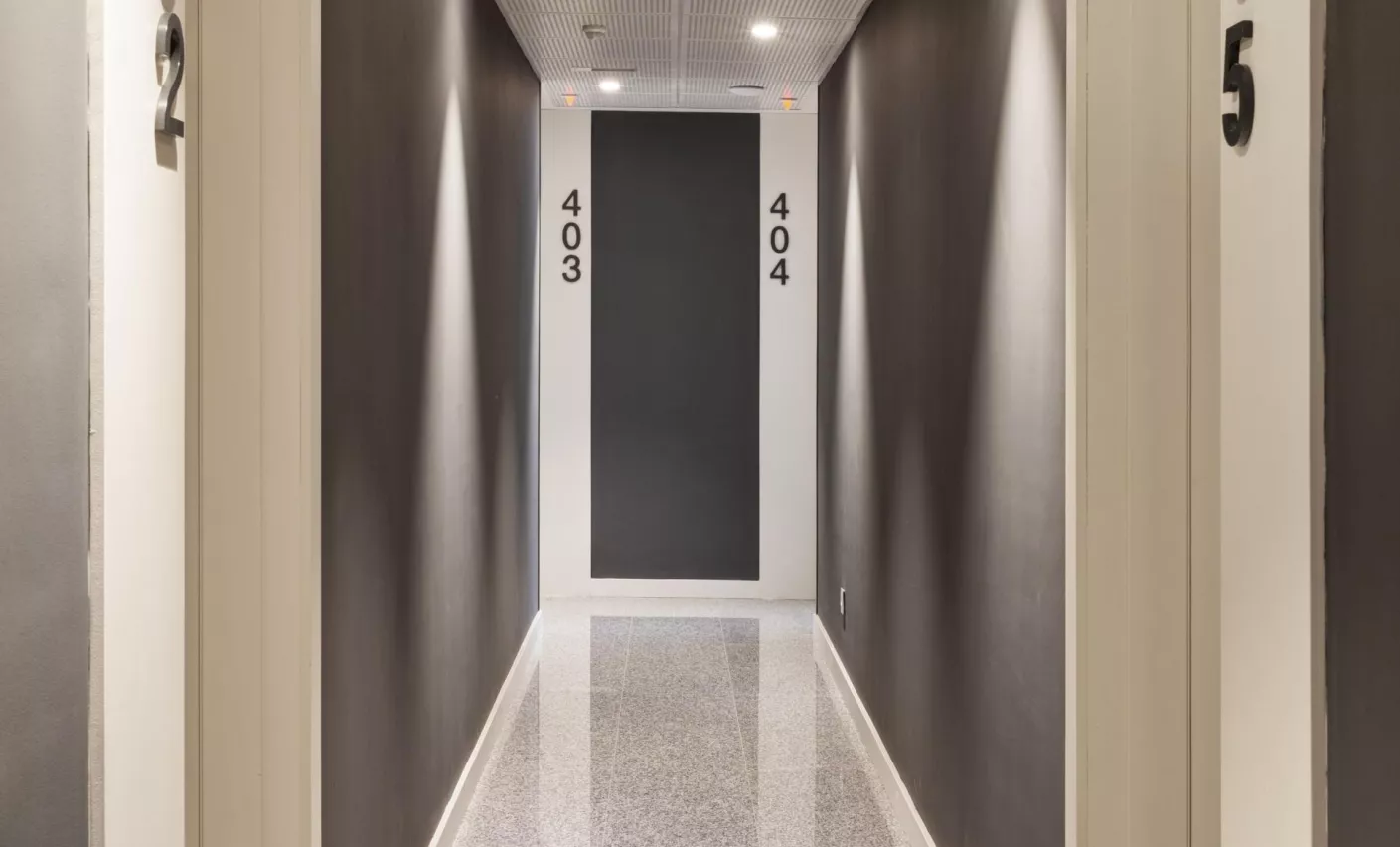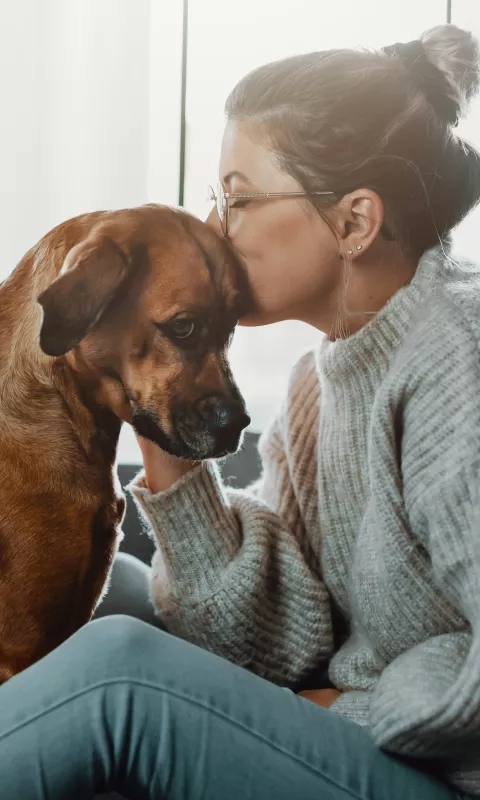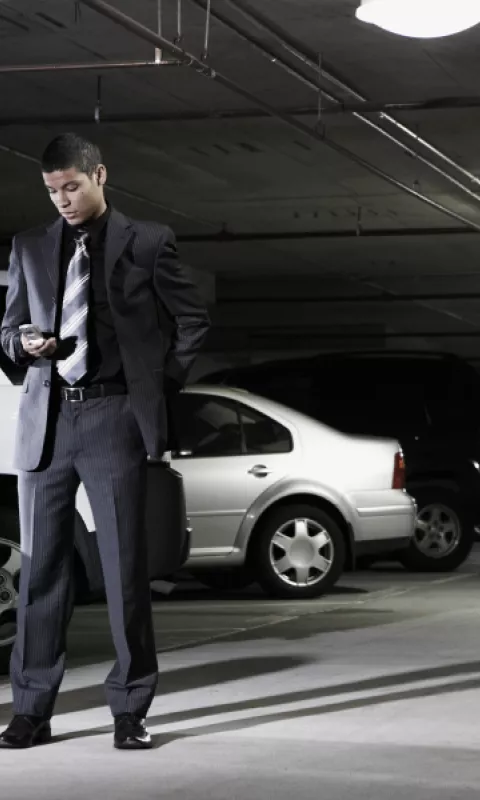 Parking
Do not worry about your car. For a small supplement you can park in a car park that we have arranged a few meters from the hotel.
Key features
Make the most of your getaway to Logroño. In the Sercotel Logroño Suites apartments we offer you maximum comfort in the heart of the city. Our apartments have the most modern services so that your stay becomes a unique experience.
Frequently Asked Questions
What are the check-in and check-out times at Sercotel Logroño Suites?
You can check-in from 16:00 and you must check-out by 12:00.
Does Sercotel Logroño Suites provide Wi-Fi? Is it free of charge?
Yes, there's free Wi-Fi access throughout the hotel. Log on and browse. 
Does Sercotel Logroño Suites provide parking facilities?
Yes, the hotel has a car park that costs €15 per day. You can only book a parking space from the reception team when you arrive at the hotel.   
Can I stay at Sercotel Logroño Suites with my pet?
Yes, we allow pets with a weight limit of 10kg. A supplement of €15 per night will be charged. Remember that the service is subject to availability and you must book in advance.
Does Sercotel Logroño Suites provide cots for babies?
Of course. If you need a cot, just ask for one when you make your booking or ask the reception team. The cots entail no additional cost. 
What accessibility measures does Sercotel Logroño Suites take to assist people with reduced mobility?
We have rooms adapted to people with reduced mobility. The hotel's communal areas can also be accessed by people with reduced mobility.