Vall de Uxó, Spain
Sercotel Plana Suites
Search your hotel or destination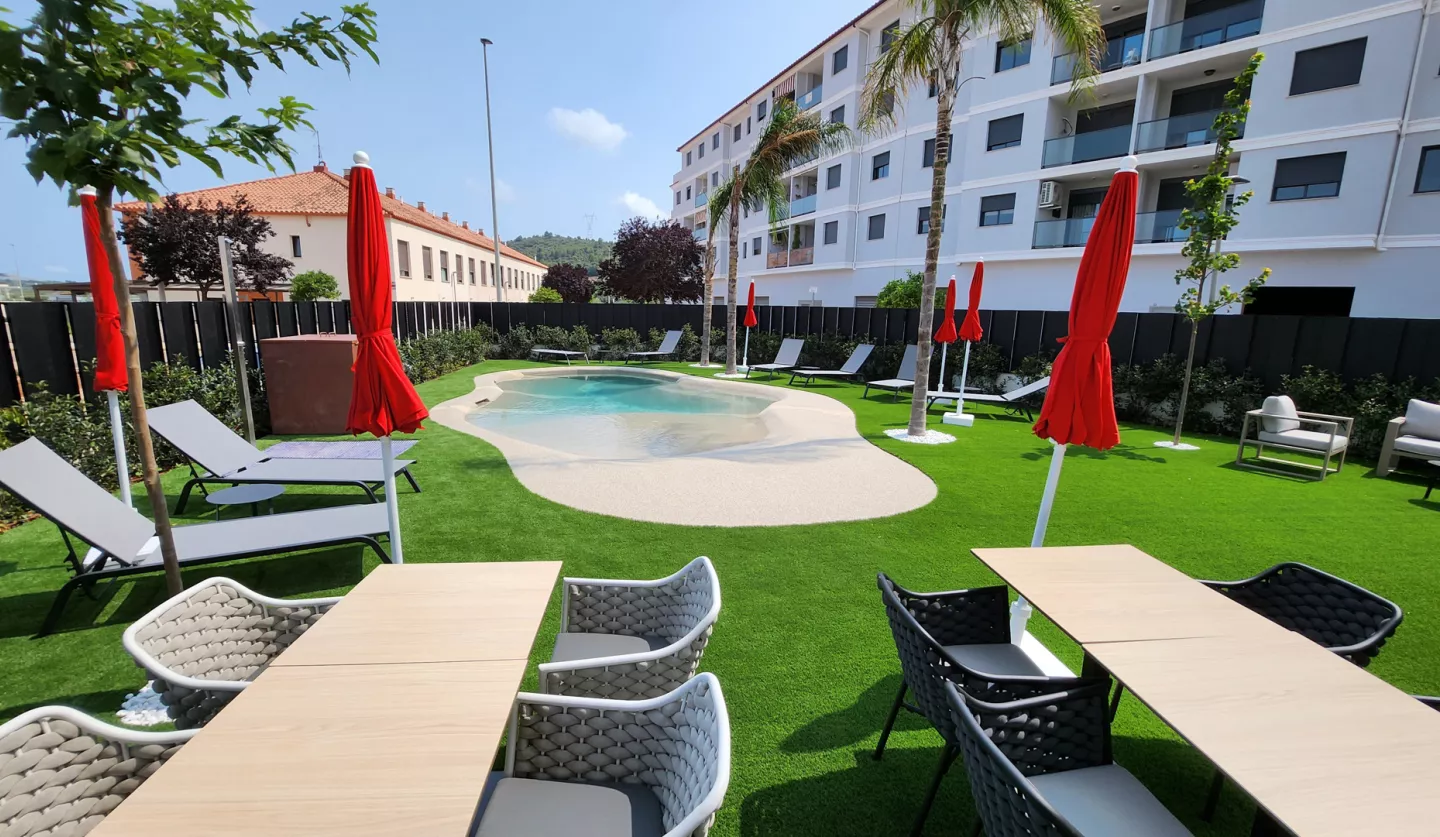 We have everything you could possibly need
We know that when you go to a hotel you expect comfort, modern and impeccable facilities and services that are synonymous with well-being and comfort. At the Sercotel Plana Suites these are standard requirements, but, in our determination to stay one step ahead, we go even further with a friendly and personalised approach. 
At the Hotel Plana Suites we care for all the tiny details and anticipate your needs. For example, we don't gamble on a closed à la carte breakfast with no other options than those included in it. Not at all. We opt for a generous buffet-style buffet that's abundant in quantity and excellent in quality to ensure that you find everything you could possibly want to start the morning with.  
We cater for all kinds of travellers. So you probably won't be surprised to find that, whoever you come with, you'll have no trouble finding the accommodation that best suits your getaway.  
Are you travelling alone or with your partner? Our cosy, warm and coquettish rooms will become your favourite refuge in La Vall d'Uixó. Have you come with your family or a group of friends? Our suites will leave you open-mouthed: they have plenty of square metres to allow you to share moments together without ever feeling cramped, while some have several bedrooms or even a terrace that's large and bathed in sunshine.  
However, if what you want is sunshine, there's nothing like the kind that bathes our outdoor pool. Yes, you're right, the beach is no more than a fifteen-minute drive away, but as there are days when you just want a nice dip without getting your feet dirty with sand, in summer it will always be ready to welcome you so you don't miss out.  
However, our outdoor terrace is open all the year round. As soon as you discover it, you'll feel like it's crying out to you to enjoy it by sitting quietly on one of its chairs, allowing the time to go by with a book in hand or good conversation.  
No rush. No worries. At the Sercotel Plana Suites we've thought of everything to ensure that you don't have to do it yourself. You'll notice this as soon as you arrive, when we greet you at reception and tell you that, as you're staying with us, you can leave your car in our indoor garage and avoid the hassle of finding a parking space.  
Our location, a ten-minute walk from the town centre and close to the A-7 motorway and the main access roads, makes us a particularly attractive choice of accommodation for business travellers. If you're one of the above, ask us about our Business Corner when you arrive, as we've prepared an area that will be ideal for you to work in. As we were saying, we're specialists in anticipating everything that you might need.  
Find your room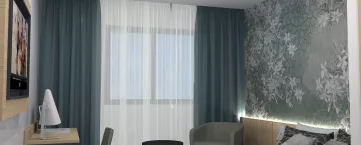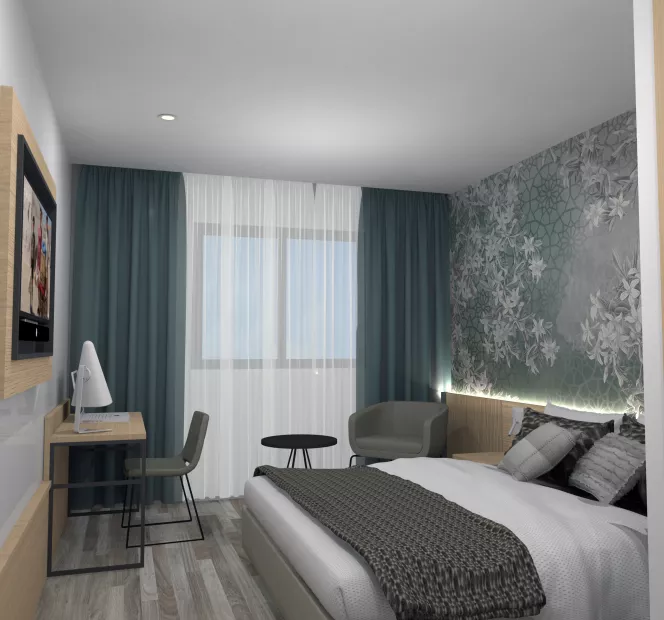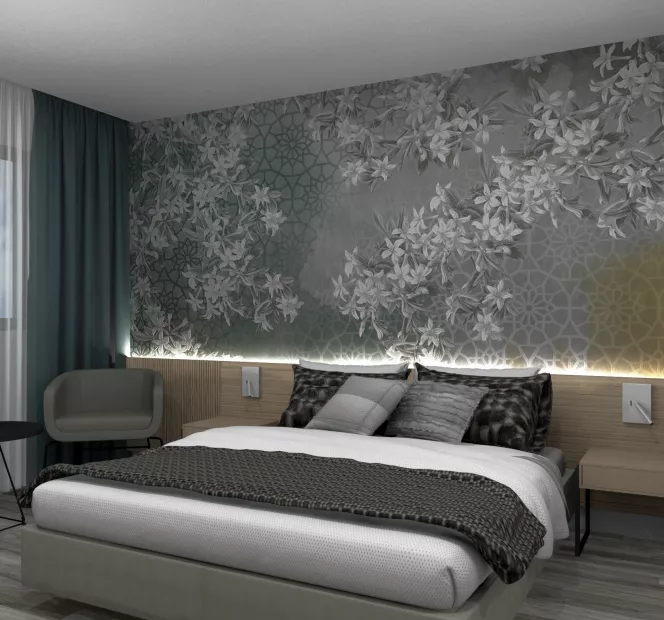 Classic Room
Our Classic rooms are generously-sized, measuring 17 m2; they boast an abundance of natural light coming through the windows and, to provide even greater comfort, they contain a queen-size bed designed for your rest.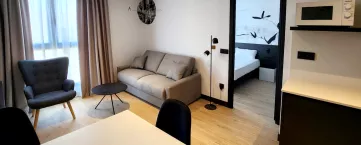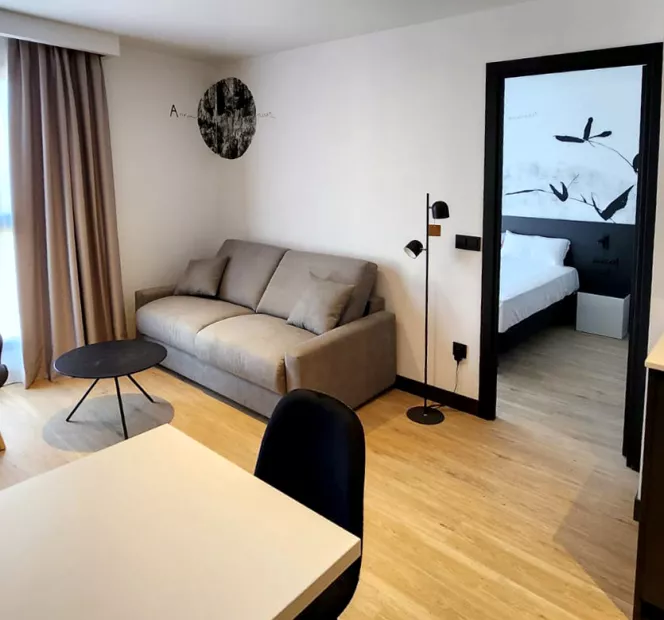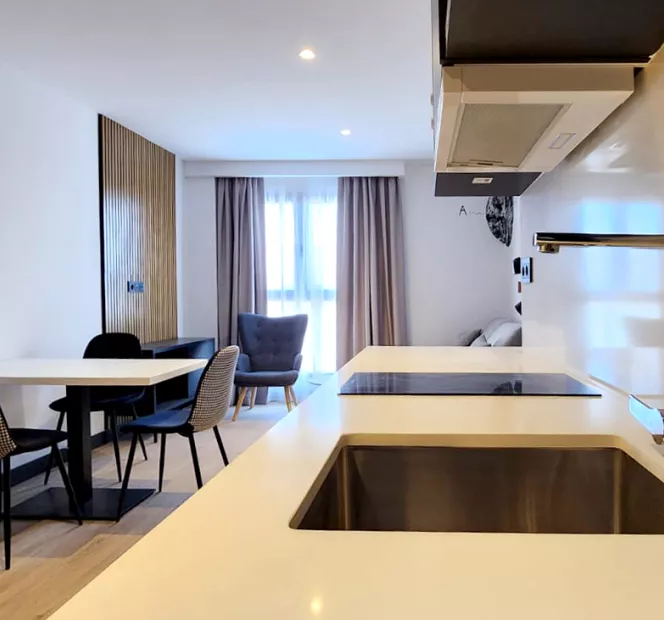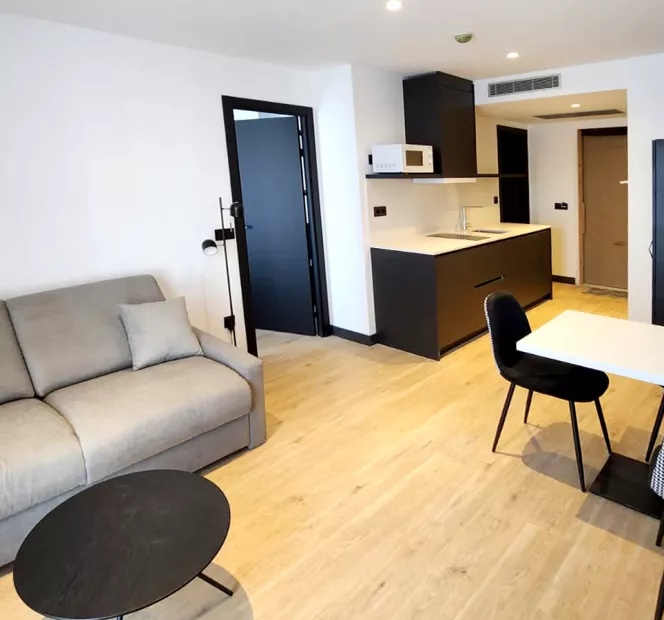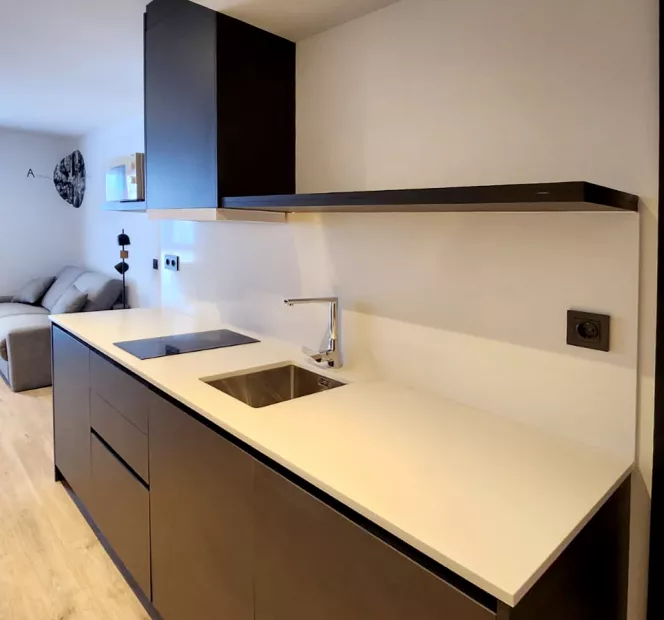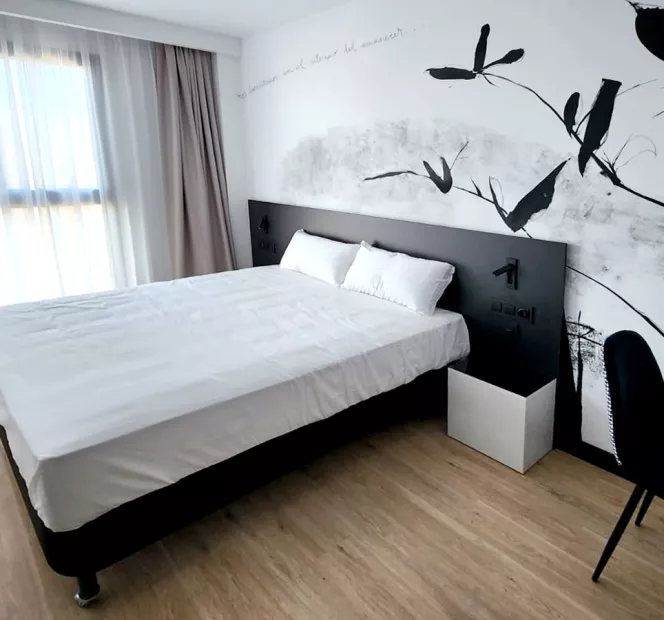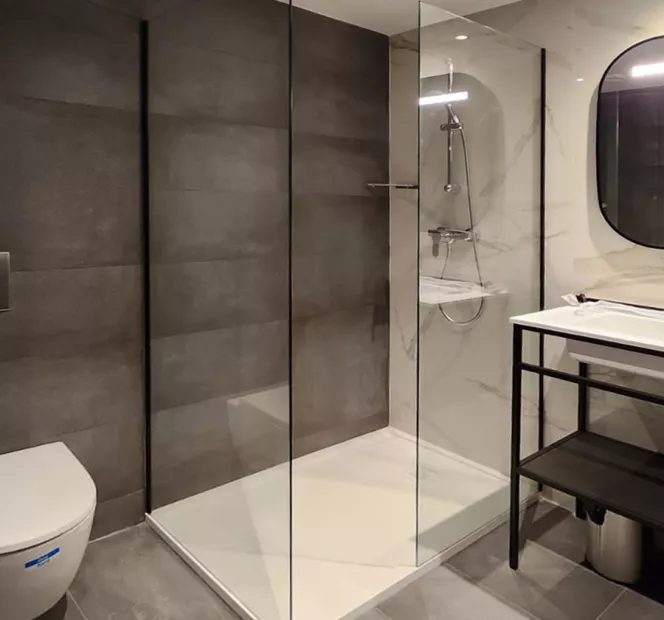 Superior Apartment 1 Bedroom
The 39 m2 of our Superior Apartment have been designed to guarantee your comfort. They have two bedrooms and a lounge area in which you'll find three single beds and a sofa bed. The ideal option to accommodate five people.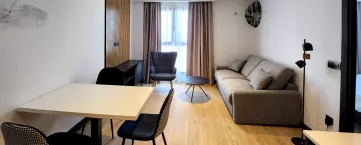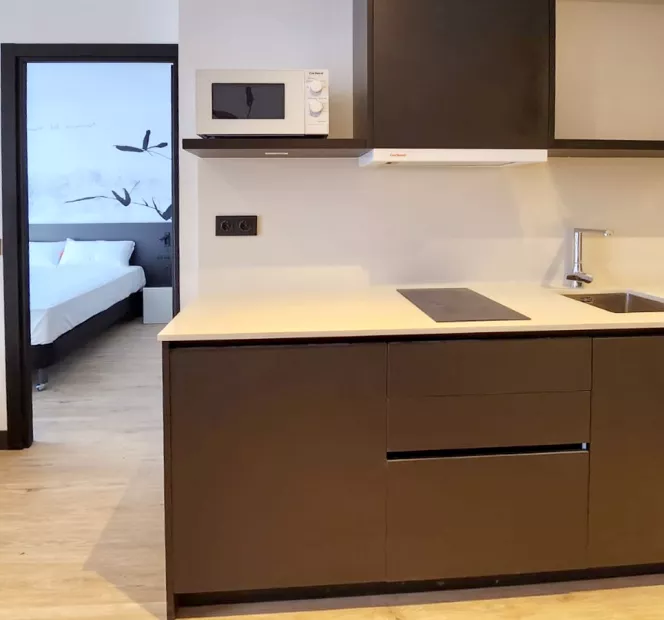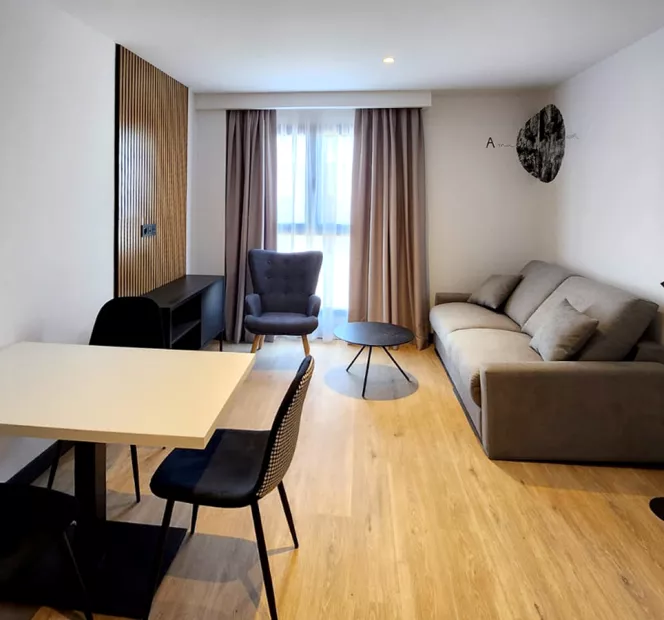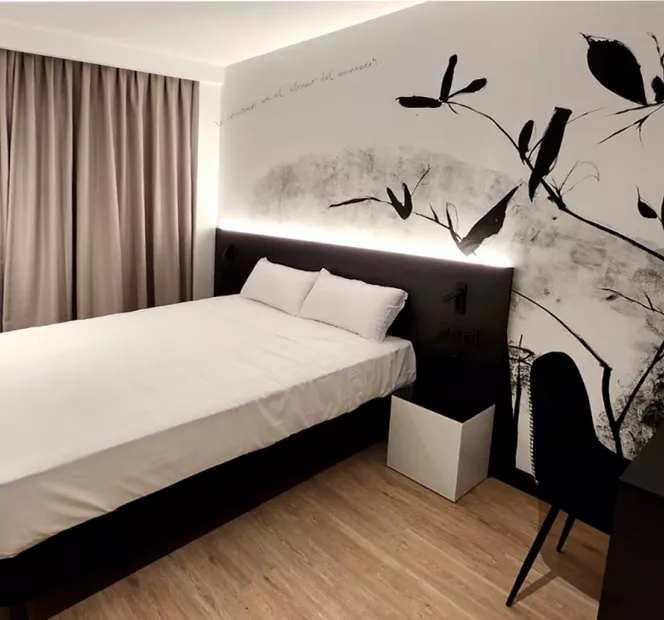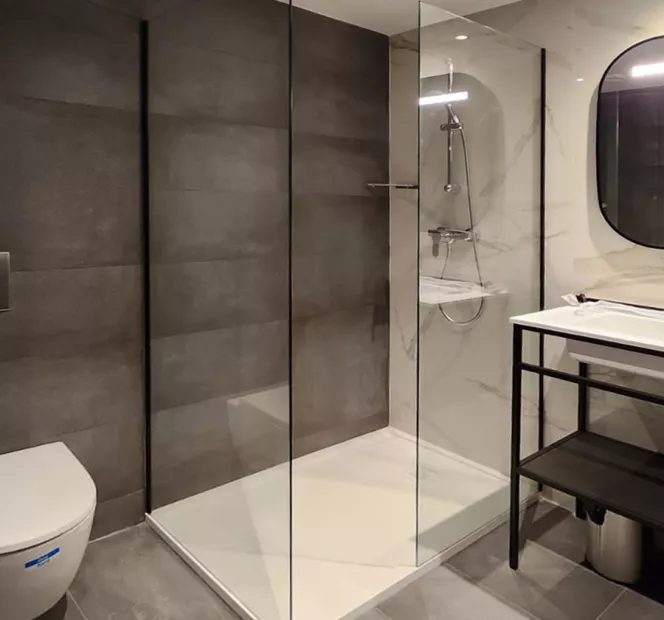 Superior Apartment 2 Bedroom
This is the ideal accommodation for a trip with a group or the whole family, the kind when you want to spend time together. They're spacious, they can sleep up to six people and their beds are synonymous with rest at the end of the day.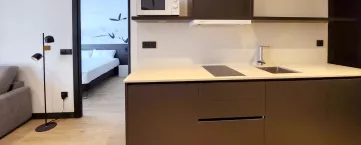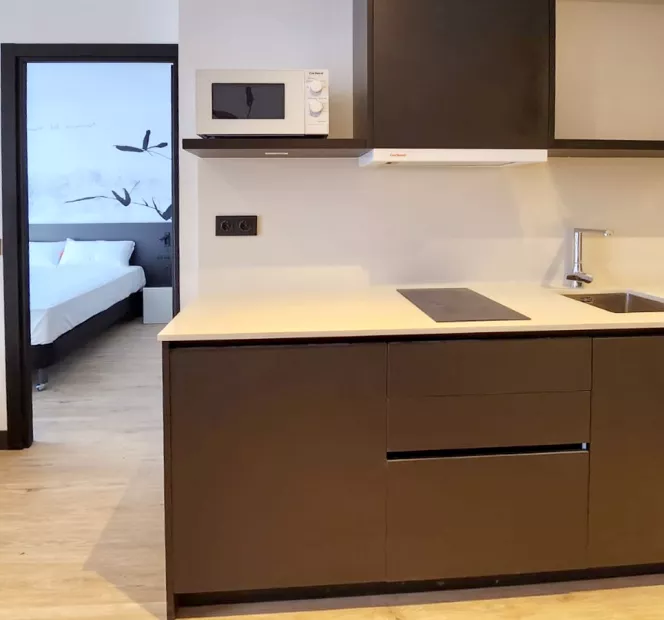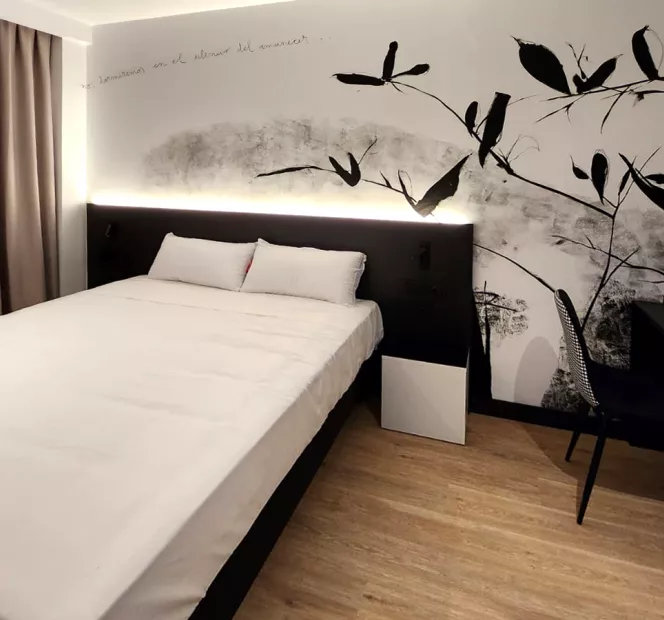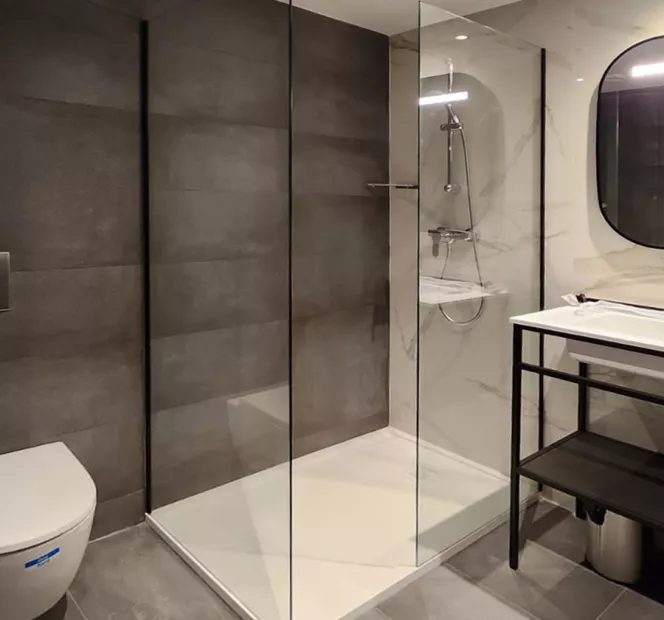 Superior Apartment with Terrace
Our Superior Suites can accommodate up to six people. Their spaciousness will allow you to move around with ease, their comfortable beds will guarantee you the rest you deserve after a day packed with trips and you'll want to settle down on the amazing 25 m2 terrace.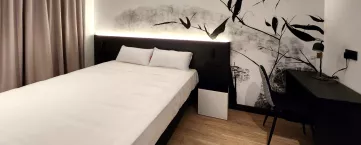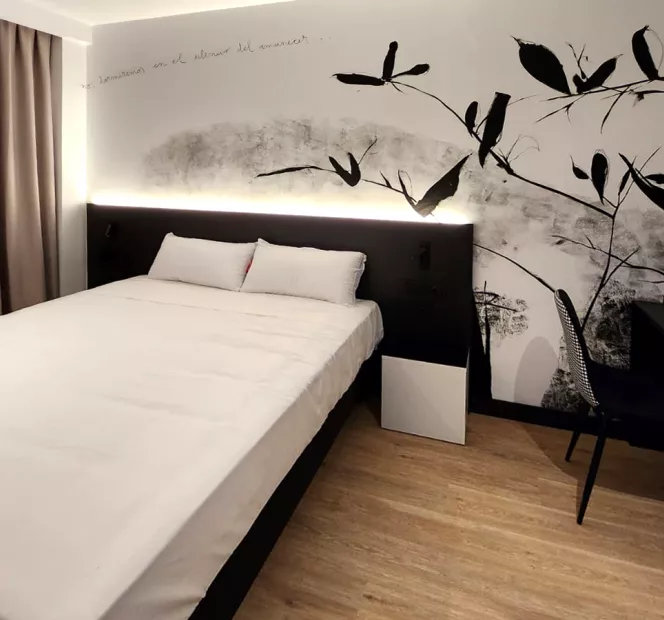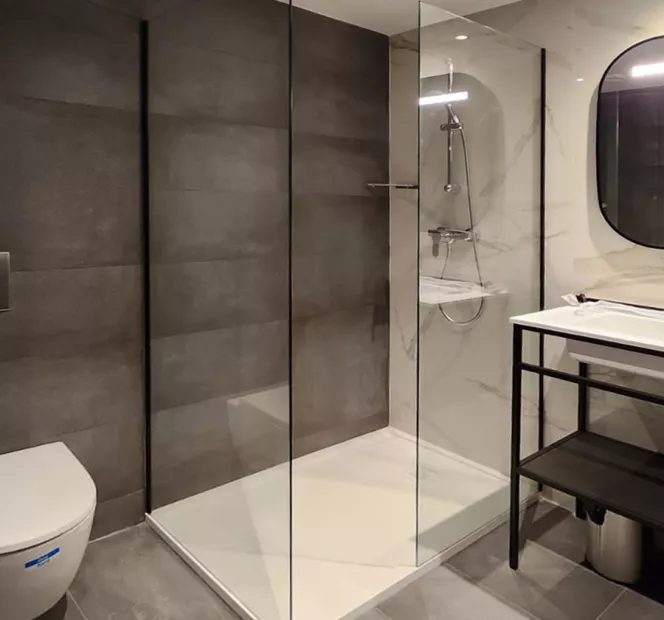 Superior Studio
This is the accommodation you're looking for if you come with your family or three friends. Spacious in size, our Suites contain double bed and sofa bed. Their décor and design create a cosy atmosphere that you'll always want to come back to.