Palma De Mallorca, Spain
Sercotel Joan Miro Museum
Search your hotel or destination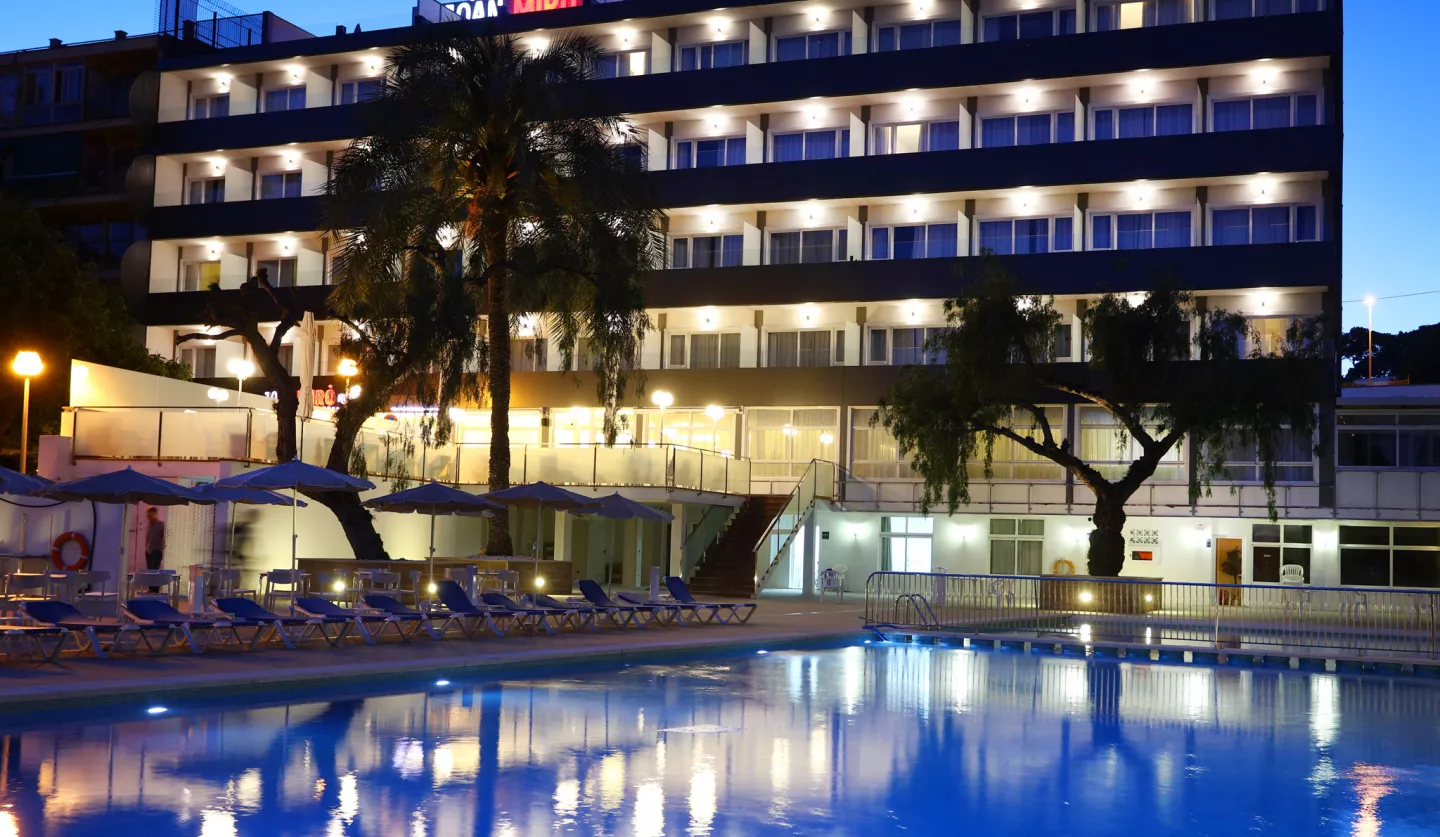 Travelling to Mallorca for the love of art
When you visit us, you will be visiting the only Joan Miró hotel in the world. You will also be visiting a place where the boundaries of your journey will blur and you will no longer know whether you are here on holiday, for work, for sport, for the love, literally, of art or for a mixture of all of the above.  
You will come to the Hotel Joan Miró Museum in Palma de Mallorca attracted by the fame of our hospitality. Once here, you will be fascinated by how the works of the brilliant artist permeate every corner and you will end up surrendering to the charms of the services we offer, as you would expect of the four-star establishment that we are. 
You won't have any trouble finding us. We are at the end of Palma's Paseo Marítimo, opposite the Royal Palace of Marivent and just 200 metres from the Fundació Pilar i Joan Miró. Only 600 metres separate us from the beach of Cala Mayor. As we said: the reasons for your trip will become mixed and expanded. 
On arrival, you can park your car in our car park. If you have brought your bike with you, we also have parking for it. At the Sercotel Joan Miró Museum we are bike-friendly, so we also have a workshop and washing station at your disposal.  
All this will be explained to you when you arrive at the hotel. Our reception never closes. It's not that we don't sleep, it's just that we organise ourselves so that there is always someone there to welcome you, tell you which of our 97 rooms you will be happy in during your stay at the Hotel Joan Miró Museum and give you the Wi-Fi password.  
Use the internet as much as you want, but please give the human touch a chance. Who better than us to tell you when is the best time to visit our gym or from what time our outdoor pool bar service is open? 
Yes, we know, the beach is wonderful, but one day you'll probably want to get from your bed to your deckchair in five minutes. And you can only do that by taking a place in the solarium of our Hotel Joan Miró. Don't worry, there's plenty of room. You won't need to get up early. In fact, we recommend that you stop by the restaurant first.  
This is where you can start your day as it deserves: with a good buffet breakfast. Also continue it in a big way. Our restaurant combines the best of international cuisine with those dishes that mustn't be missed in Mallorca. A delicious gastronomic mix with a Mediterranean touch and a Mallorcan accent. Leave room for dessert because there will be ensaimada pastries.  
At our Hotel Joan Miró Museum, everyone is welcome. If you are visiting us for work, you will find your private space in our Business Centre. Once you've tried it, you won't want to prepare your meetings anywhere else.  
If you do it for the "love of art", not only will you be staying in a hotel themed with works by the great Miró, but you will also be able to enjoy free tickets to visit the Pilar and Joan Miró Foundation. And if you come for sport, we have special golf packages that include accommodation, breakfast and green fees at different courses on the island.  
Are you coming as a family? We think that's great. Mallorca is also a place for children, and our Hotel Joan Miró Museum is no exception. In fact, we even have a babysitting service, in case you feel like enjoying some private time with your partner. And when we say family, we mean the whole family. We are pet friendly, so your pets are more than welcome. Let us know before you arrive and we will have everything ready.  
Find your room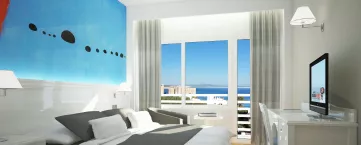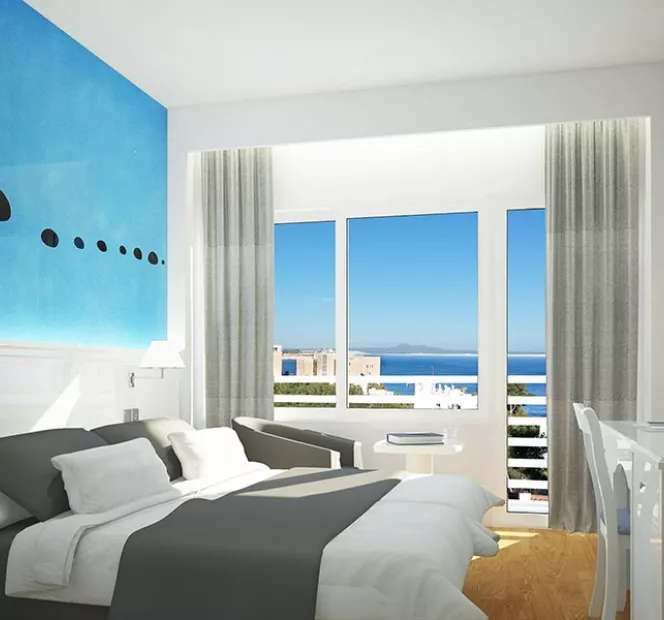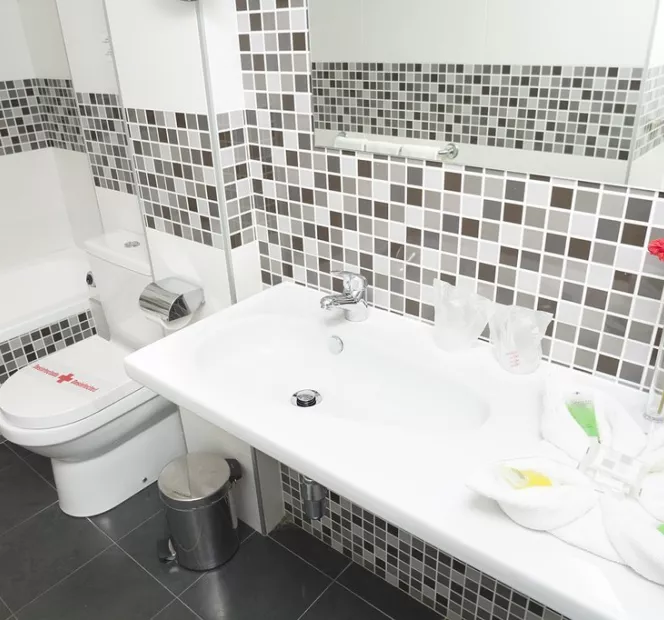 Classic Room with Balcony
Looking for accommodation for that couple's getaway you've been thinking about? Our Double rooms with balcony are spacious, with plenty of natural light, a bed you'll want to stay in and yes, a balcony overlooking the sea.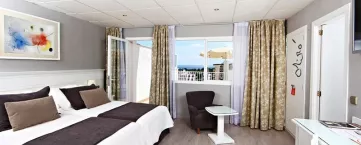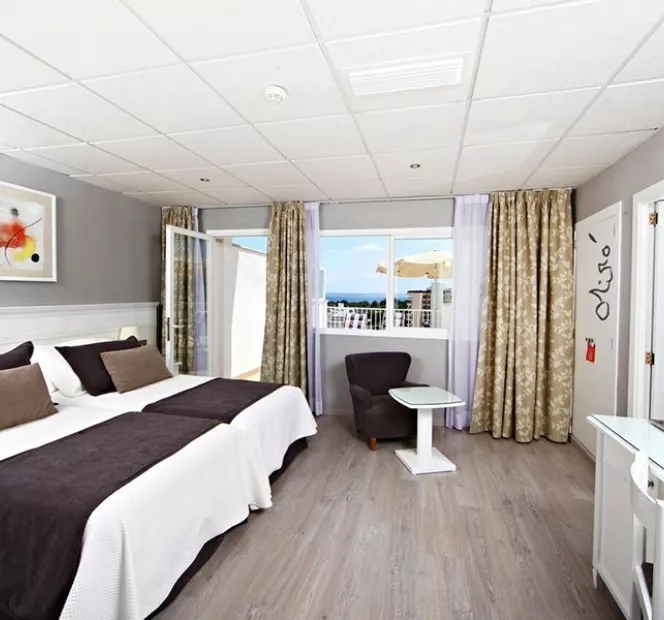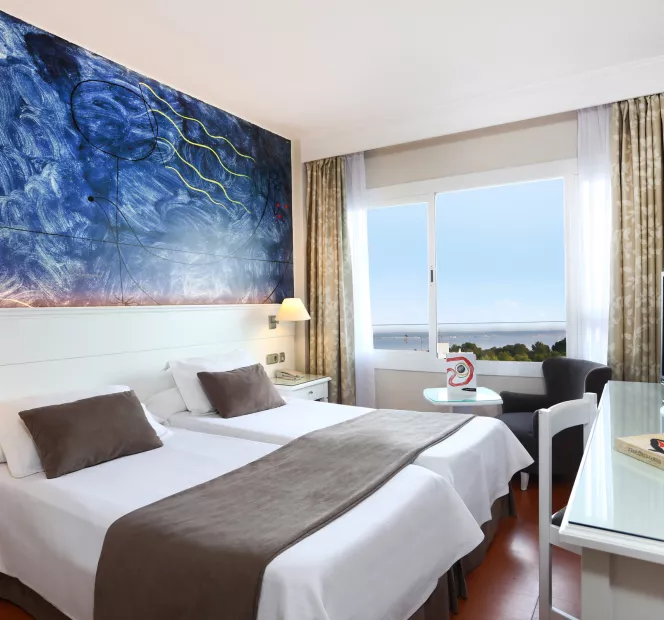 Superior Room
Located on the fifth floor of the hotel, they have a 30 m2 long terrace and boast views of our spectacular swimming pool, the Mediterranean Sea and the port of Palma from Marivent. They are spacious, cosy, and have a comfortable double bed.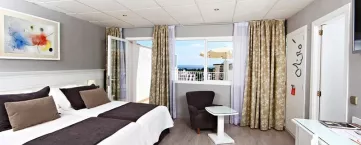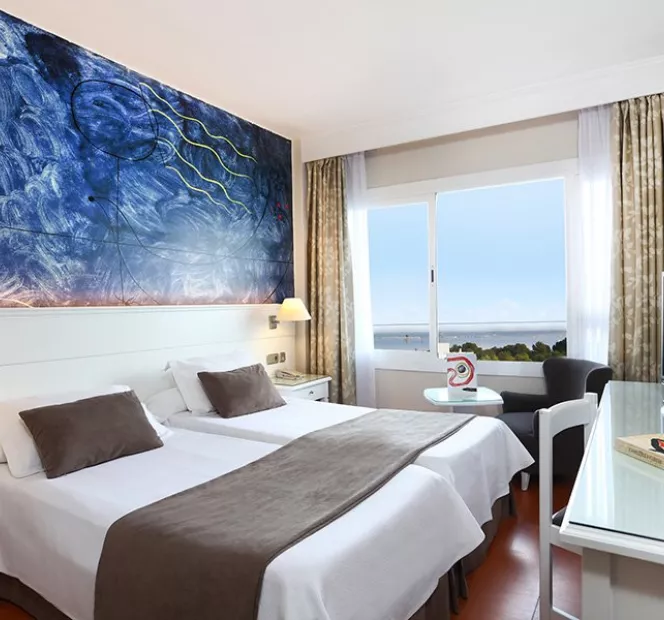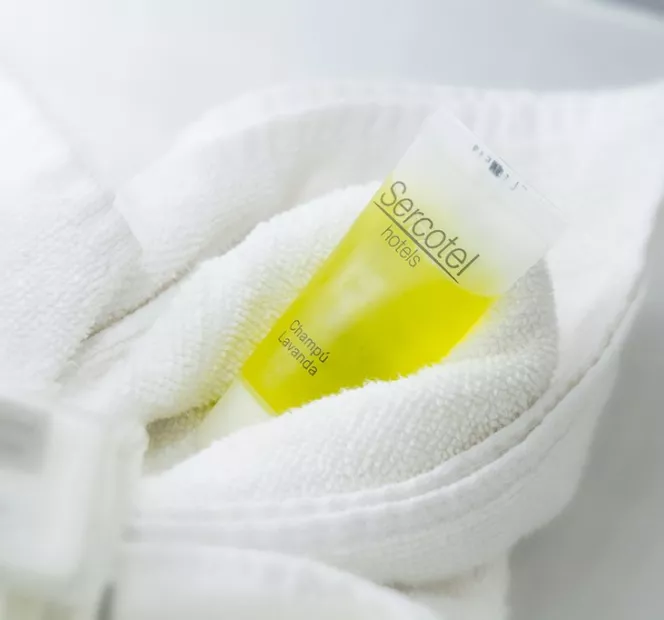 Superior Room with Terrace
Are you travelling with family or friends? Due to their spaciousness, these rooms at our Hotel Joan Miró Museum allow you to add an extra bed. Their large windows fill the room with natural light and on their balcony you can share pleasant moments together.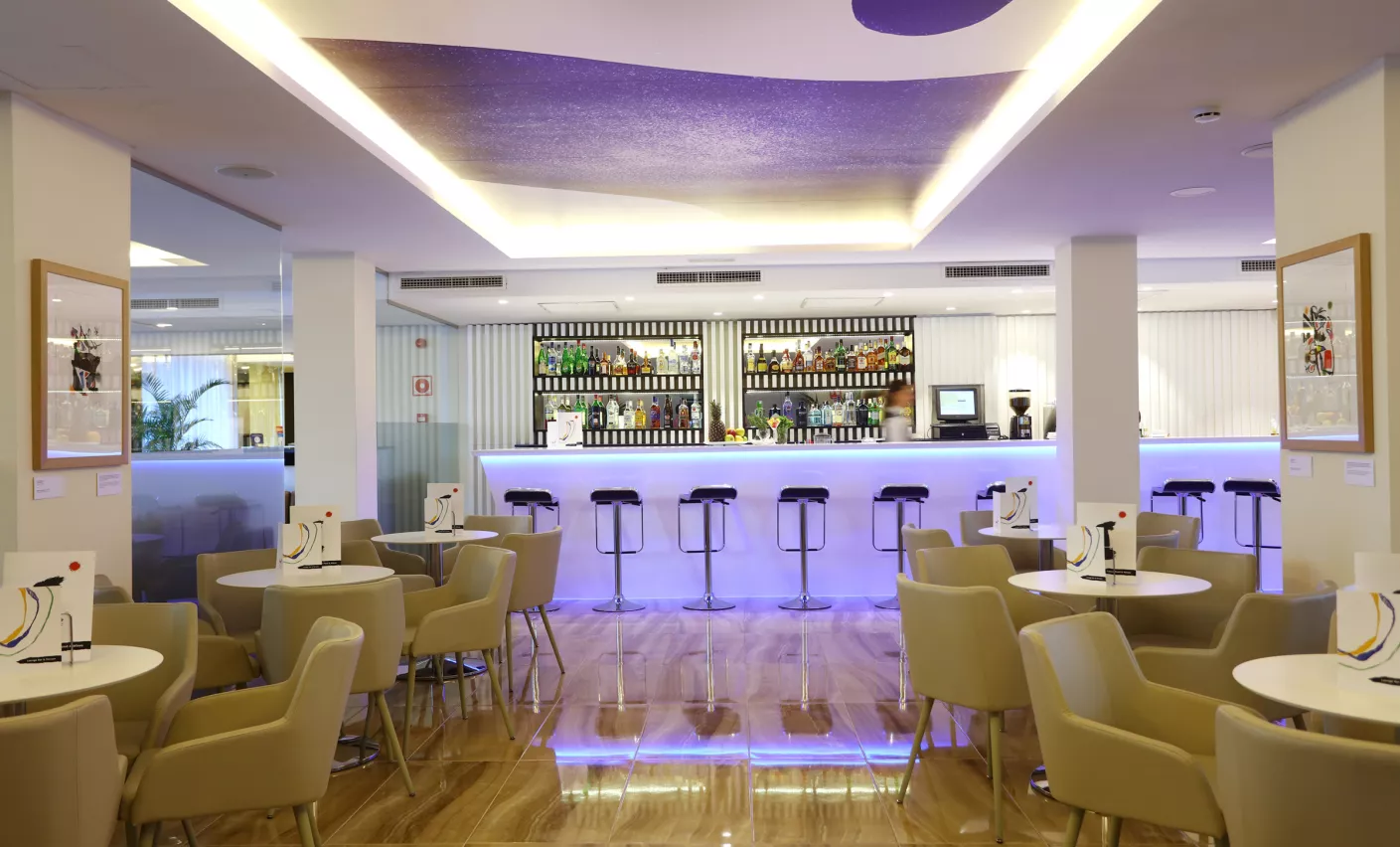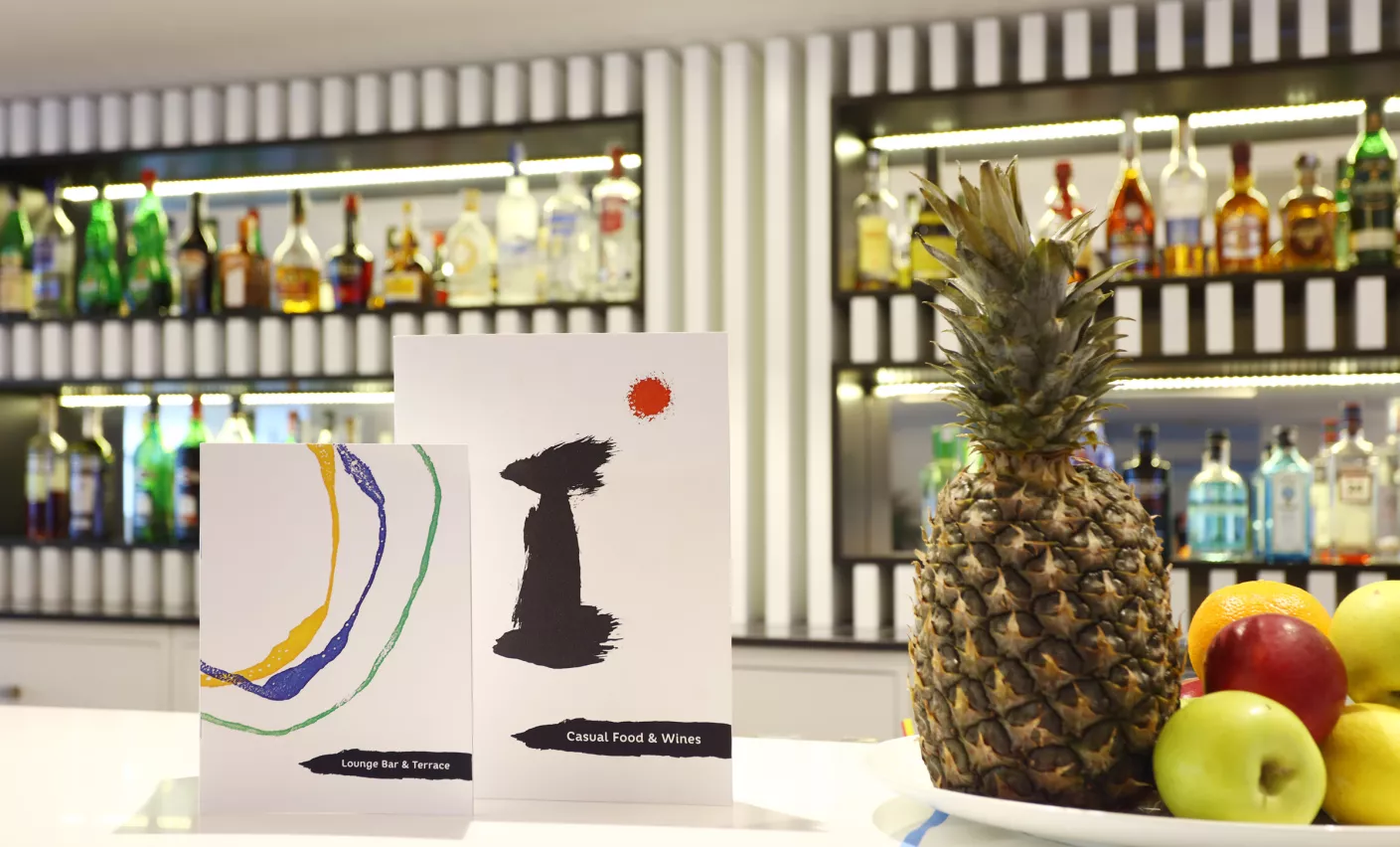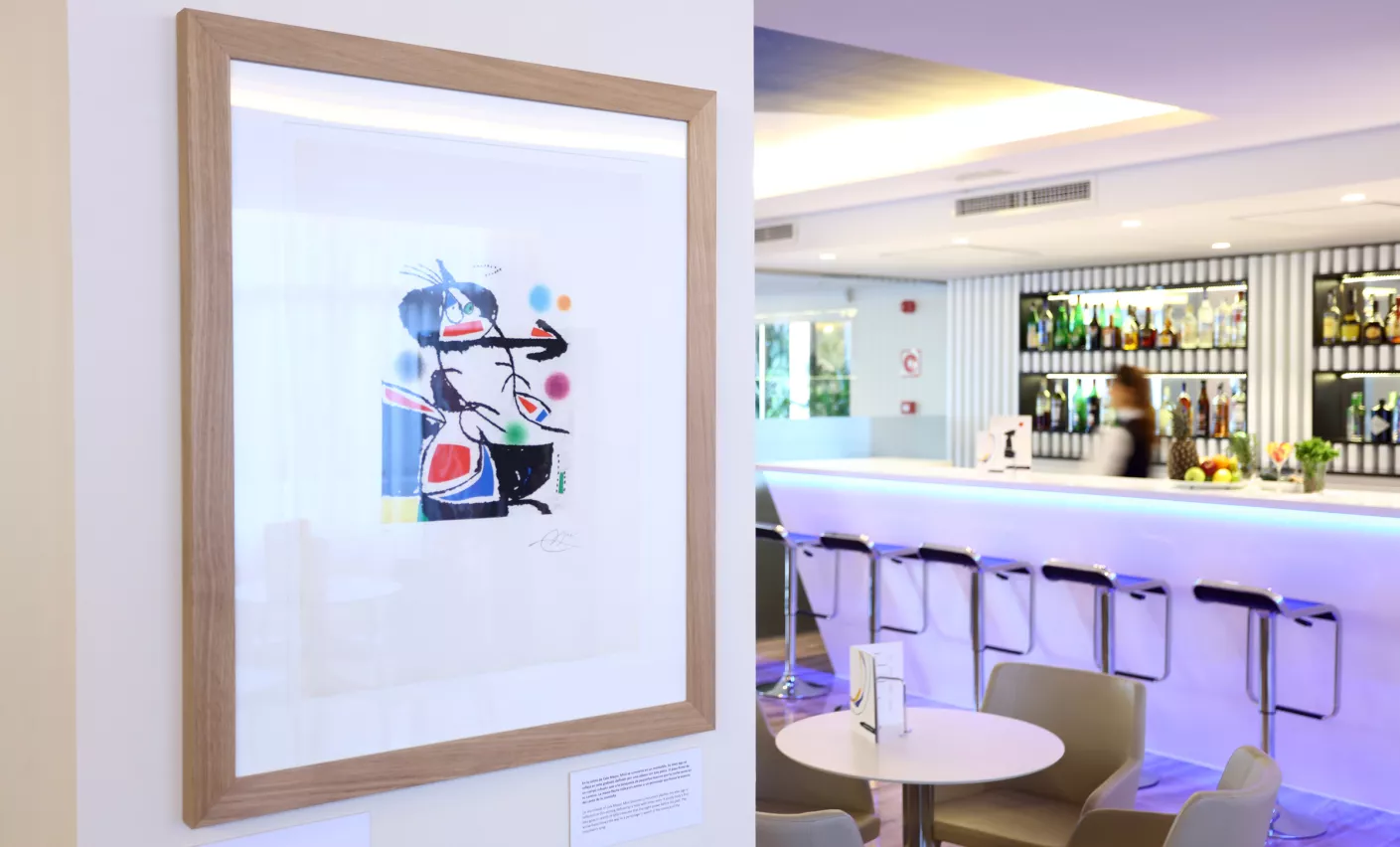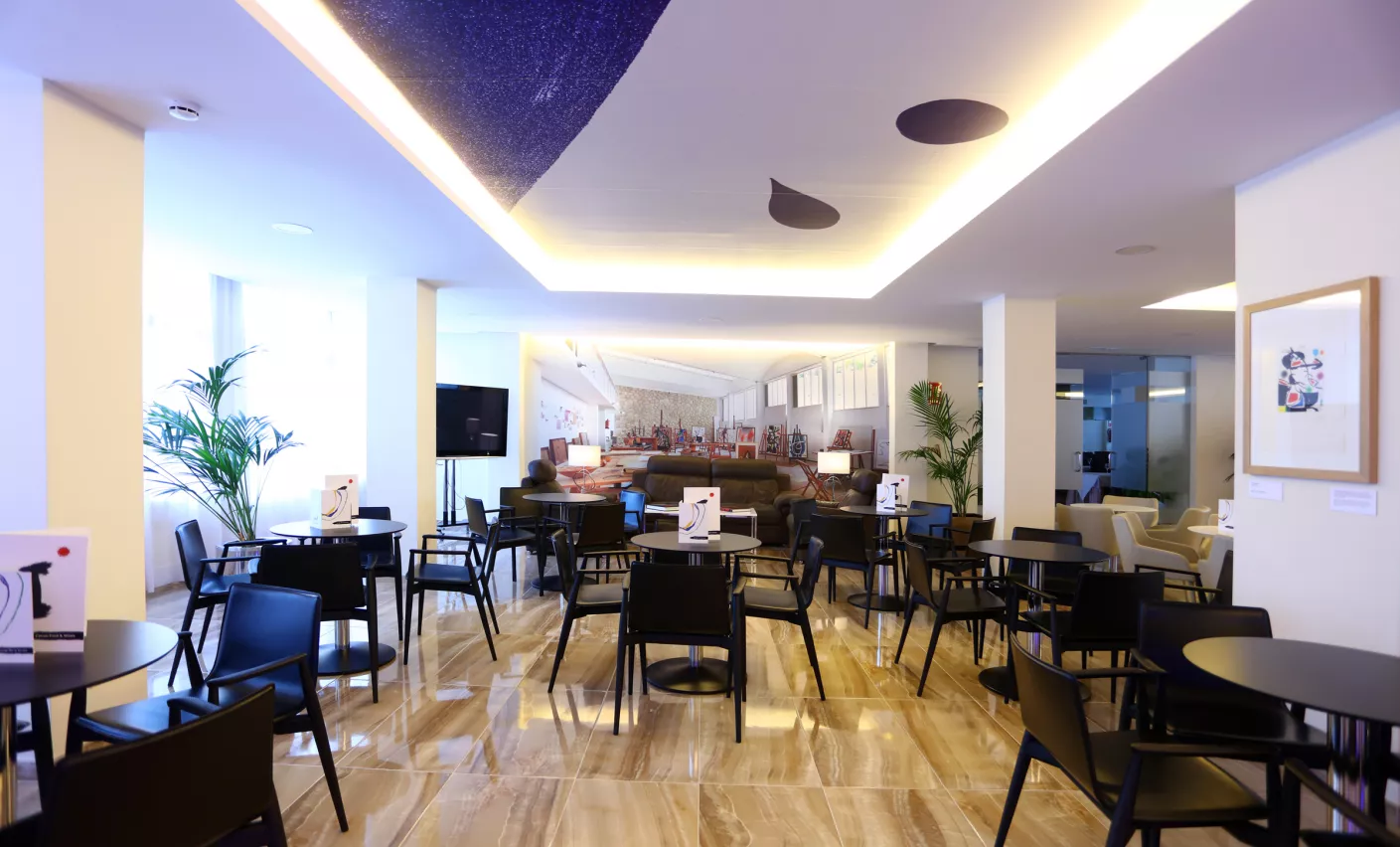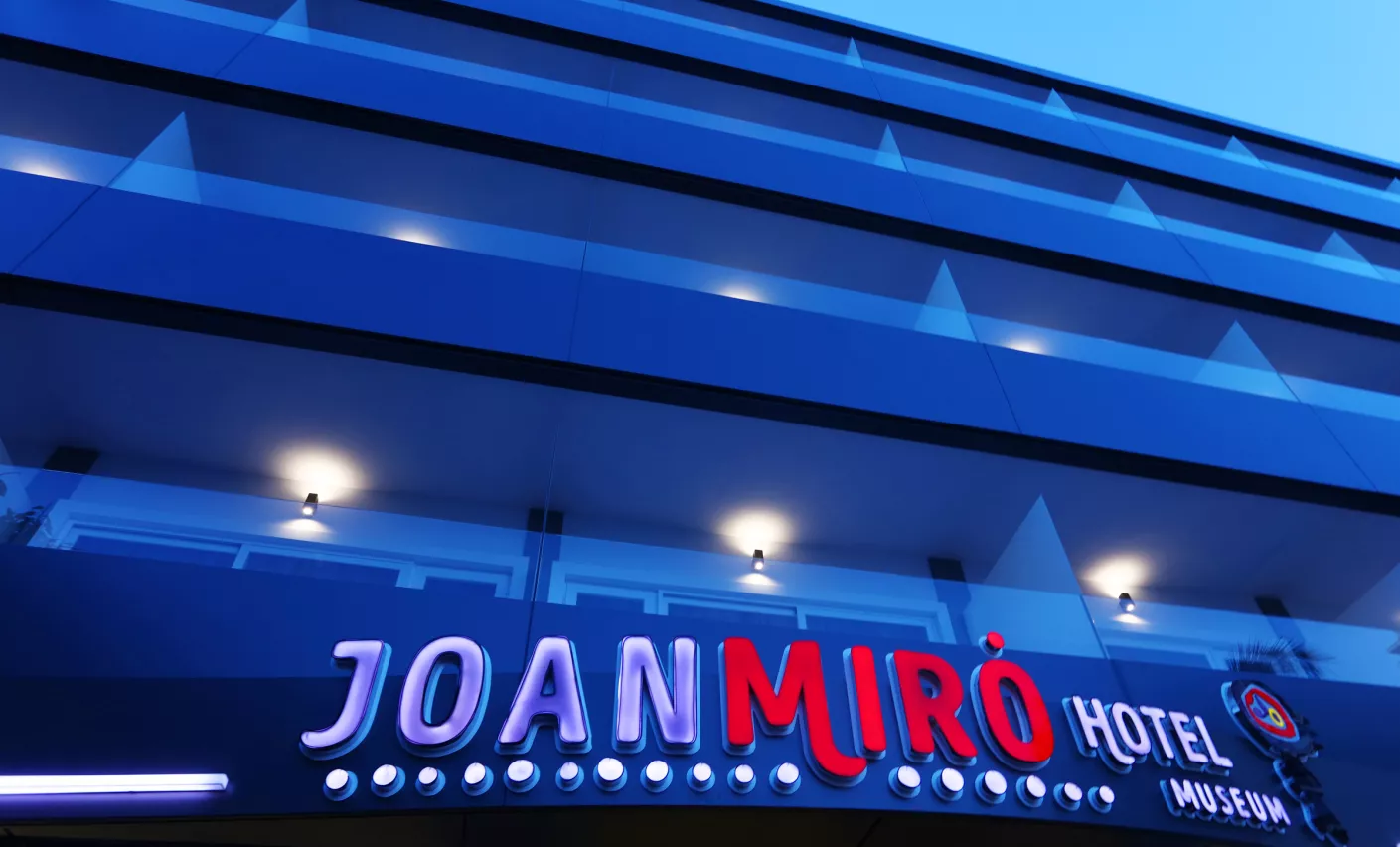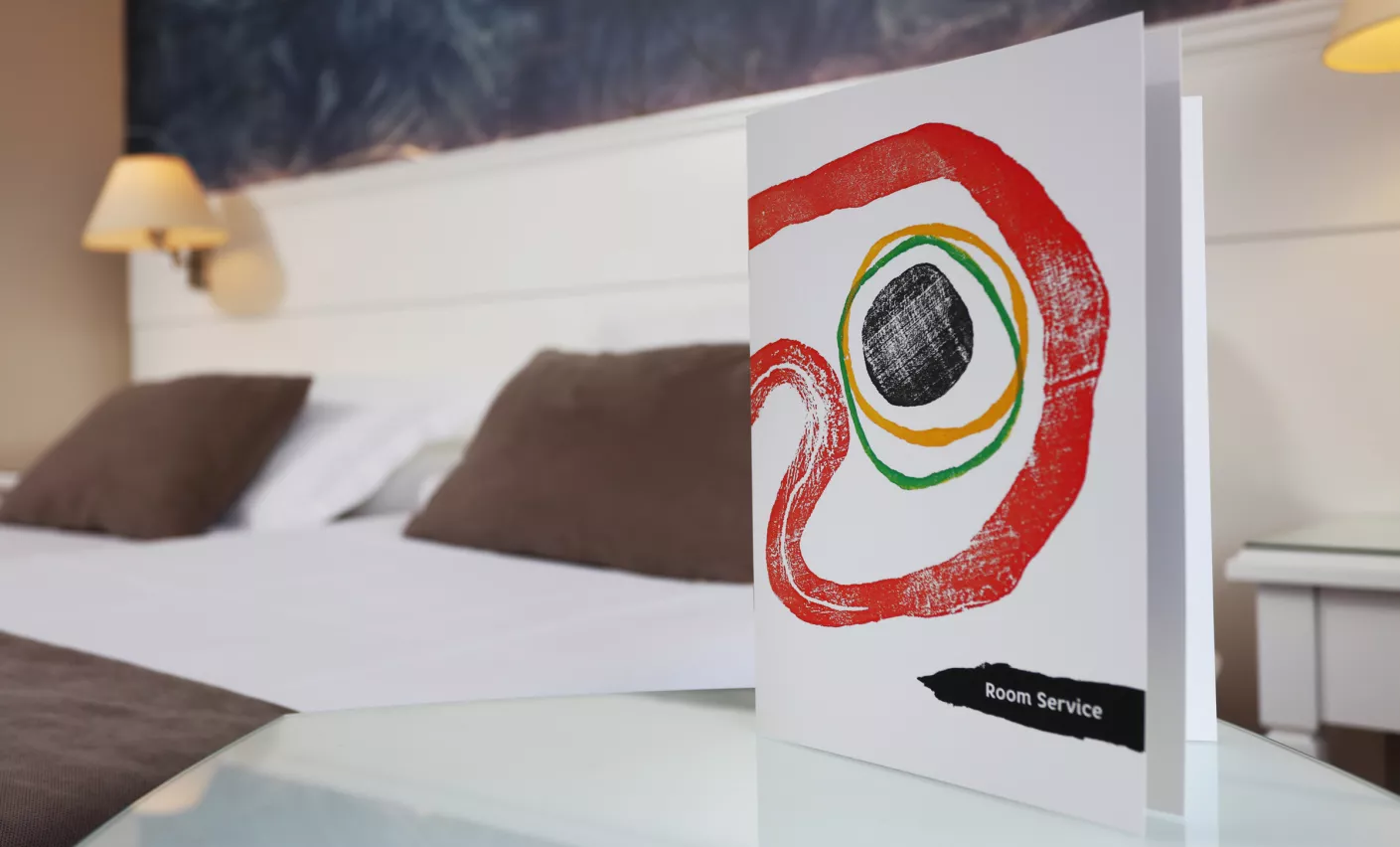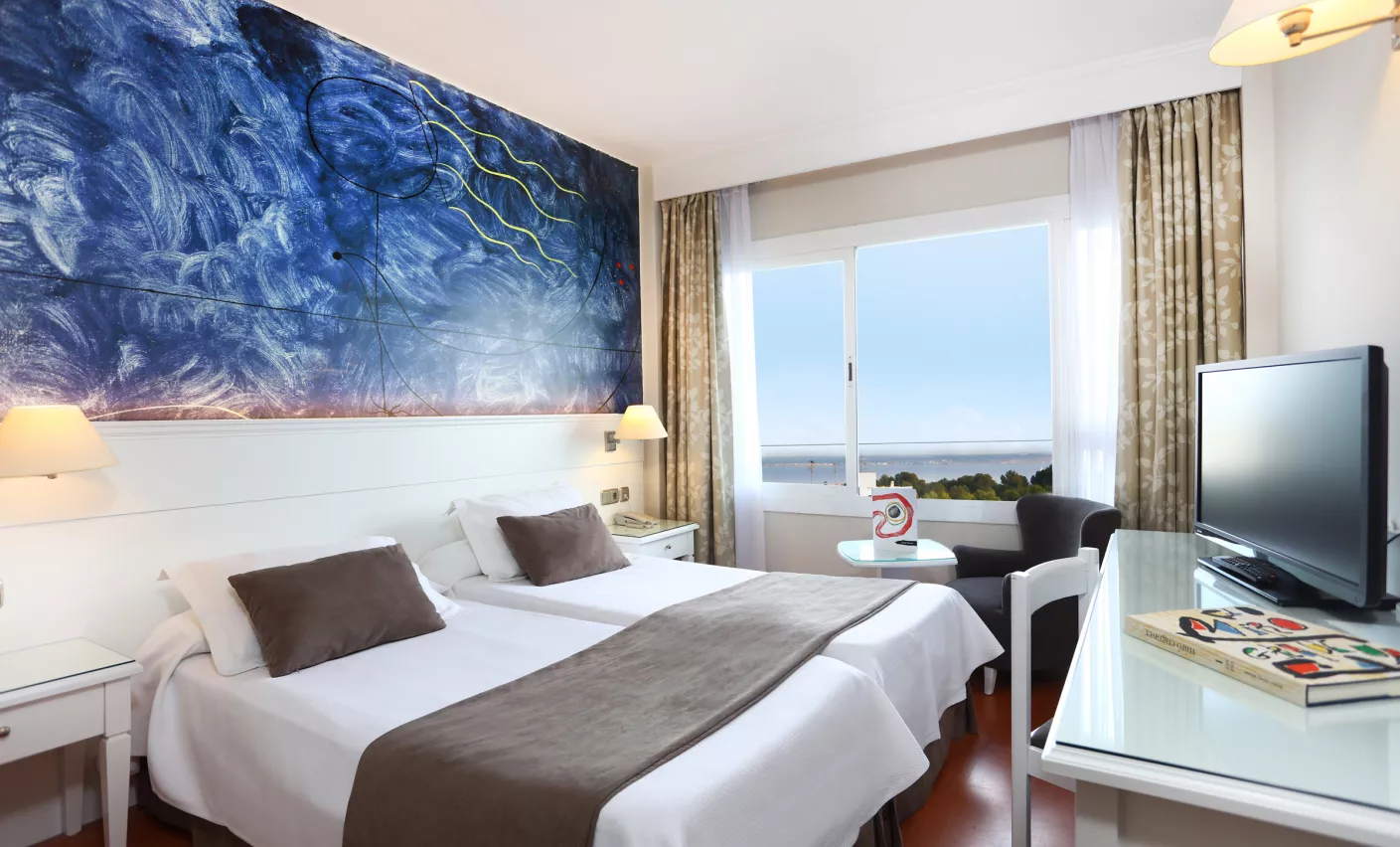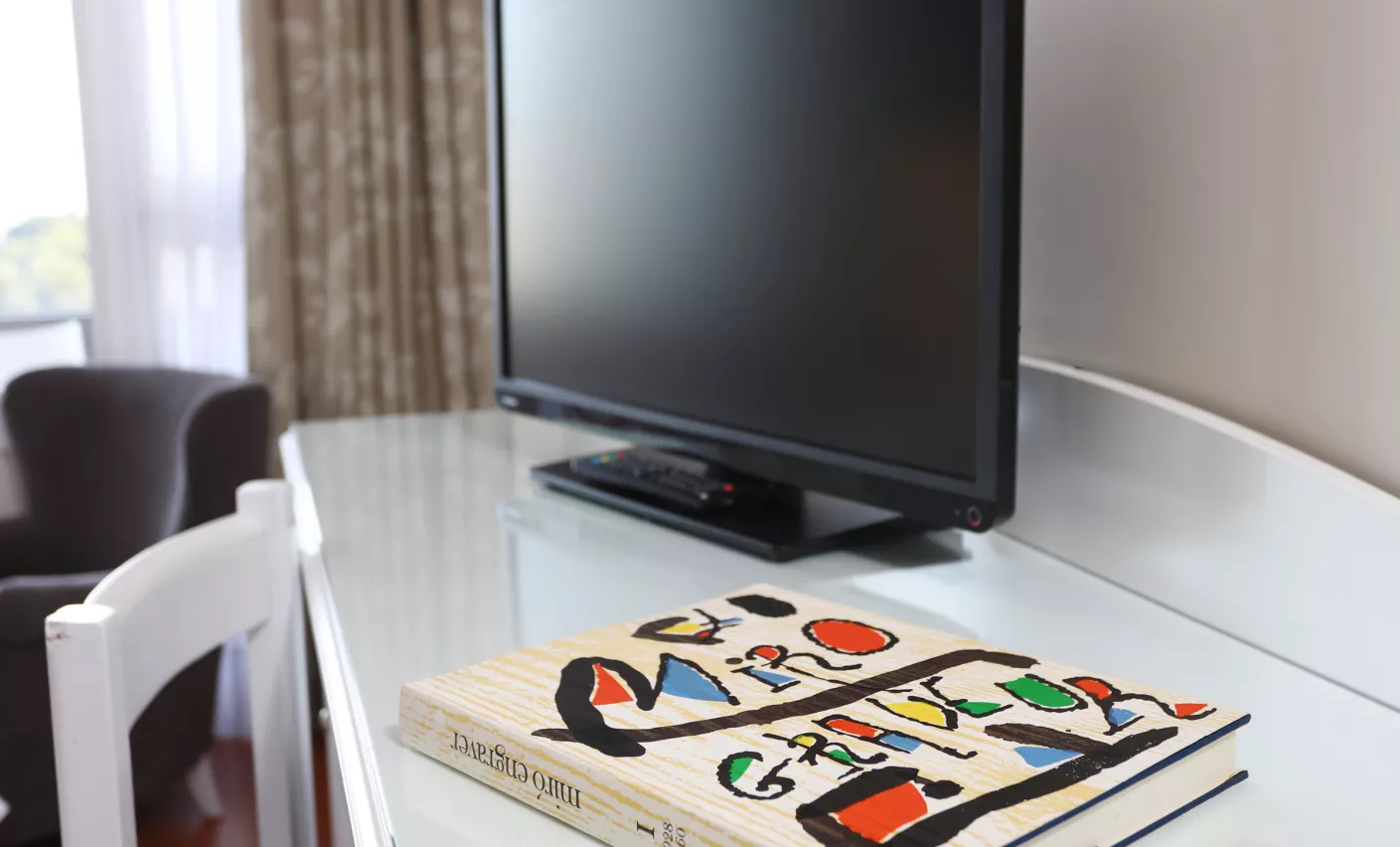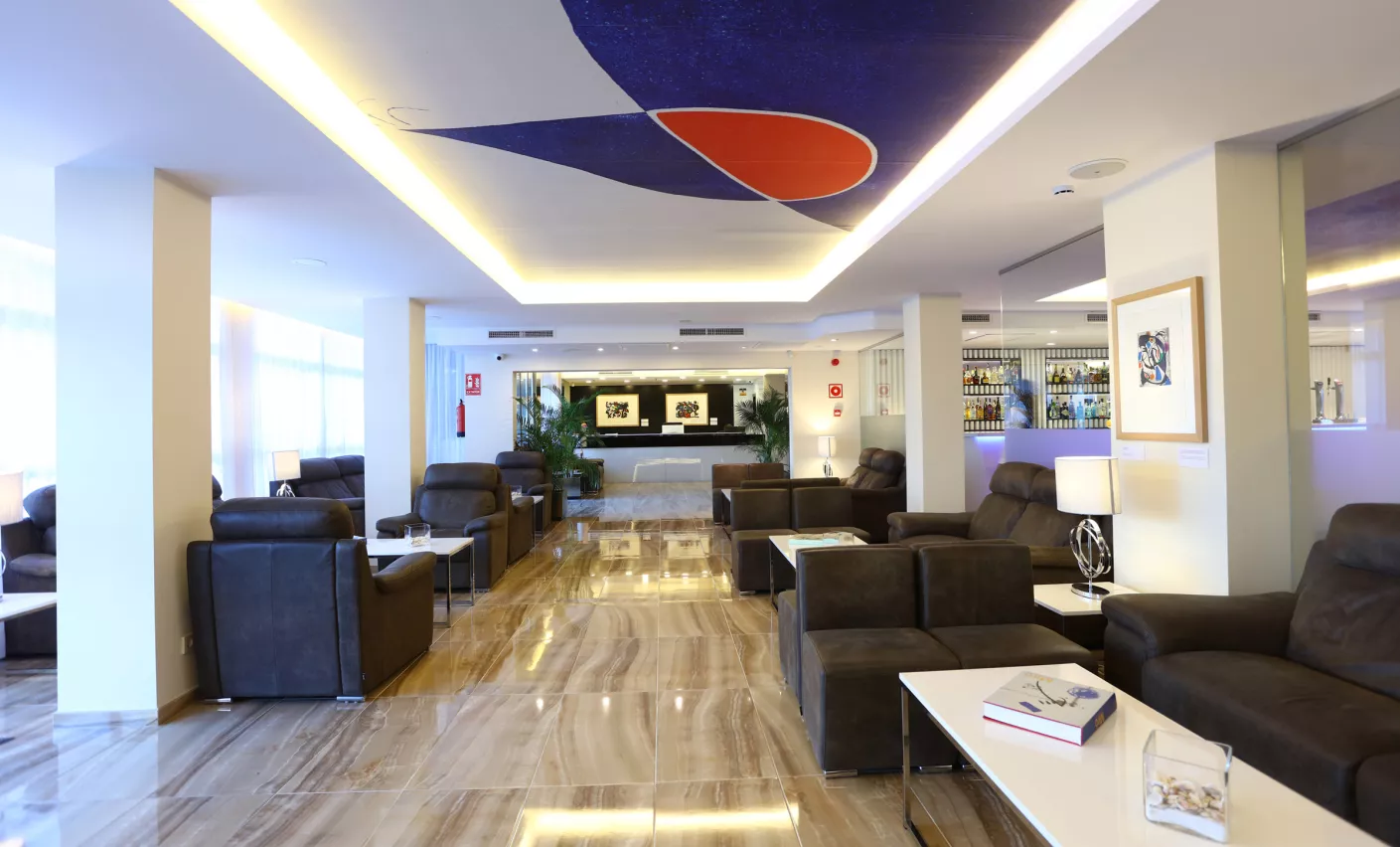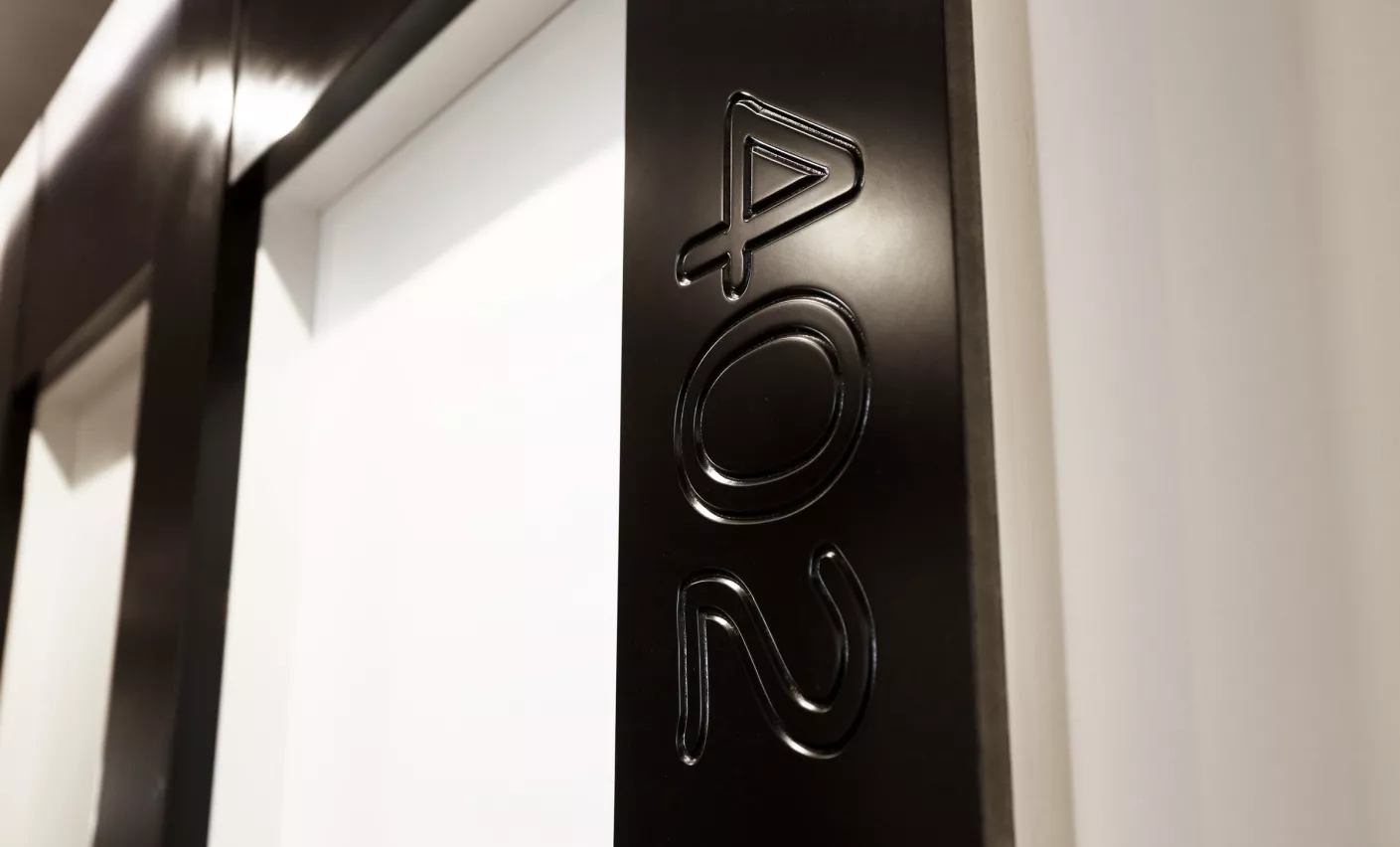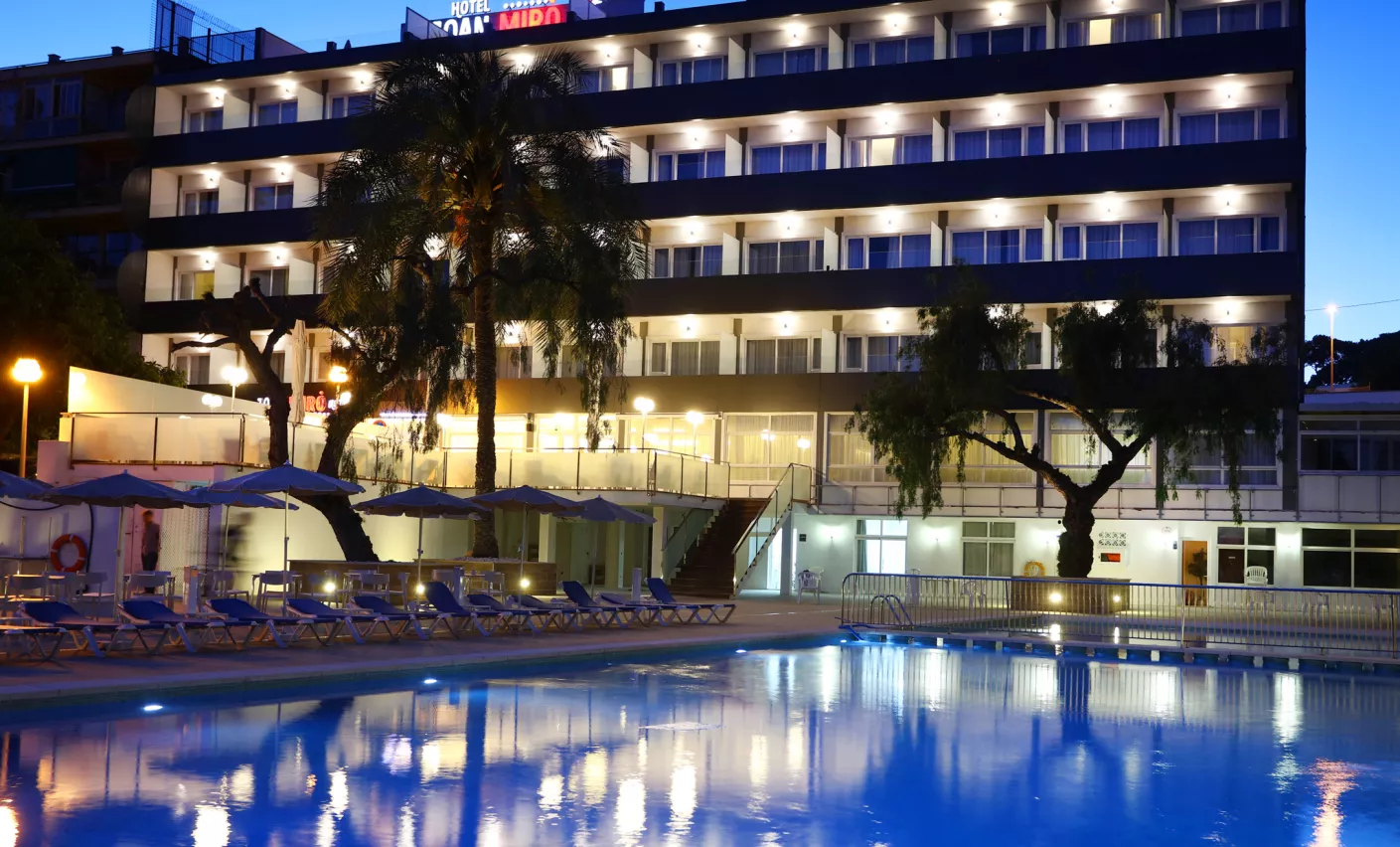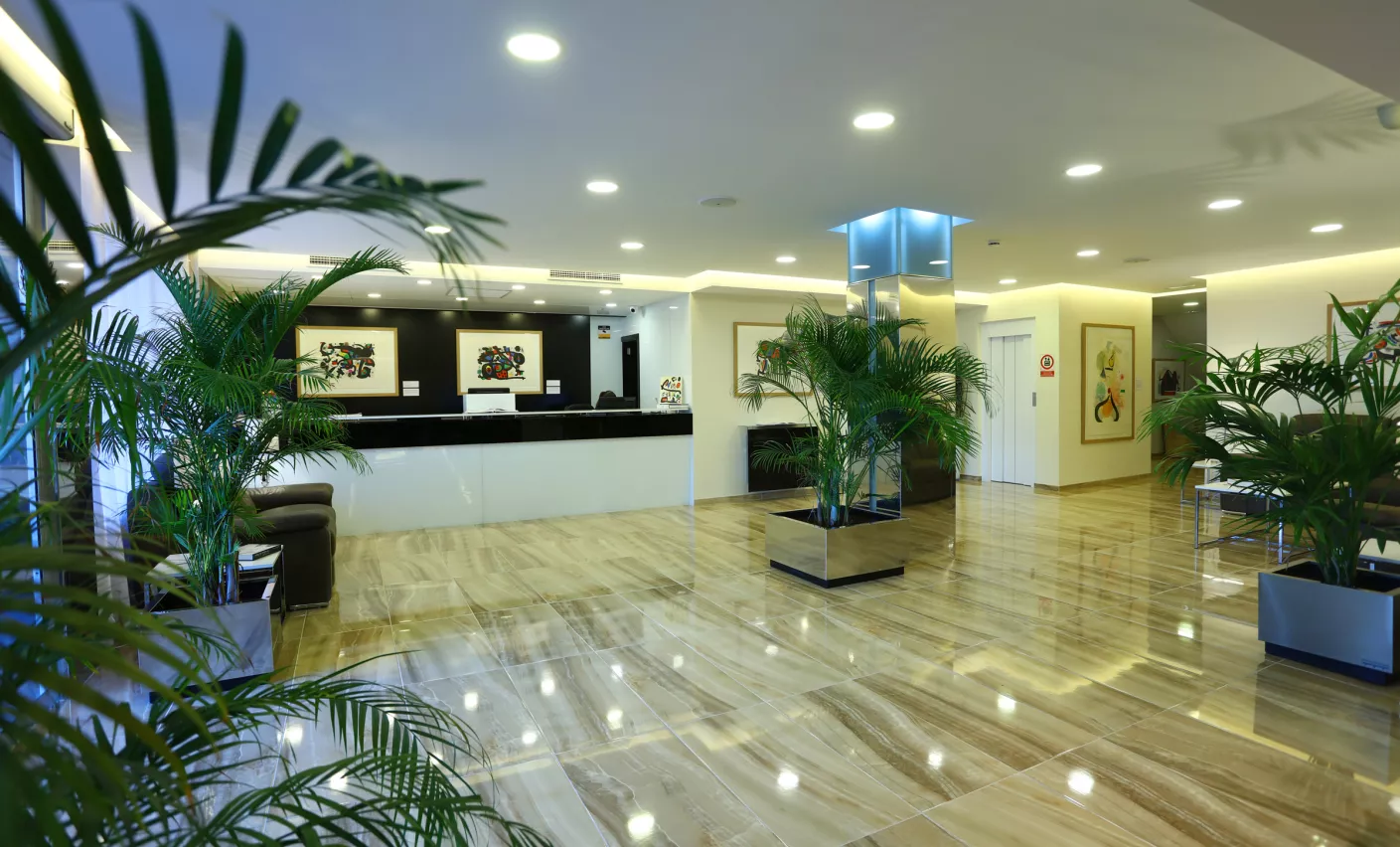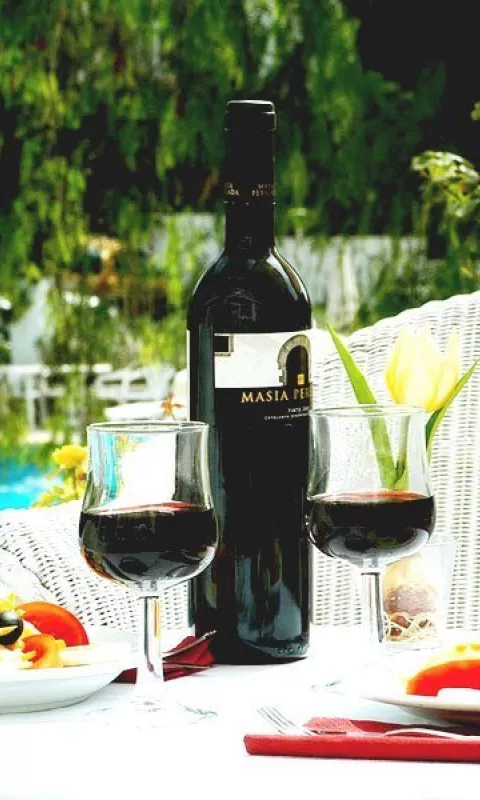 Restaurant
Enjoy our gastronomic offer at the Joan Miró restaurant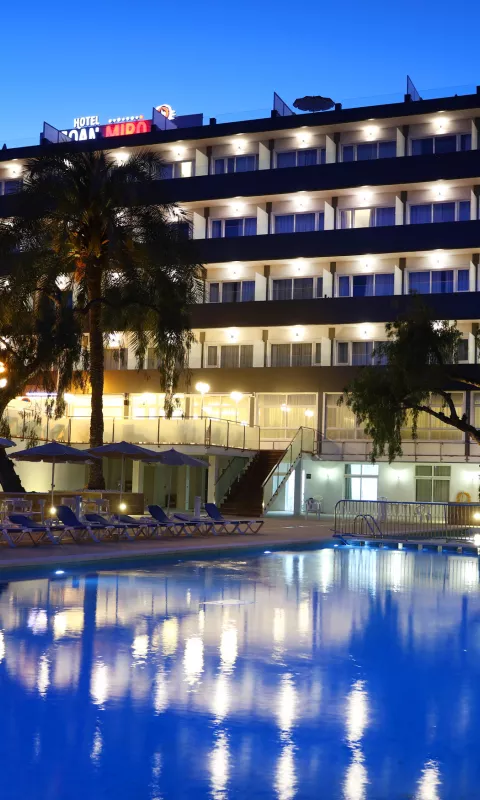 Outdoor pool
Relax and enjoy the pool of the Hotel Joan Miró
Key features
The Hotel Joan Miró Museum offers its clients a wide range of complete services in our hotel in Palma de Mallorca, so that their stay is completely pleasant. The hotel has free Wi-Fi Internet, laundry, dry cleaning, facilities for people with disabilities and currency exchange.
Meeting rooms
Facilities
Flexible spaces in the best locations.
People
Tailor each space to the needs of your event.
Square metres
Rooms for holding your social event, convention or meeting in.
Frequently Asked Questions
What are the check-in and check-out times at Sercotel Joan Miro Museum?
You can check-in from 14:00 and you must check-out by 12:00.
Is there a swimming pool at Sercotel Joan Miro Museum?
Yes, the hotel has a swimming pool.
Can I stay at Sercotel Joan Miro Museum with my pet?
Yes, we allow pets with a weight limit of 10Kg at no extra cost.
What accessibility measures does Sercotel Joan Miro Museum take to assist people with reduced mobility?
We have rooms adapted to people with reduced mobility. The hotel's communal areas can also be accessed by people with reduced mobility.
Is there a fitness room at Sercotel Joan Miro Museum?
Yes, there's a fitness room with sports equipment.
Does Sercotel Joan Miro Museum provide cots for babies?
Of course. If you need a cot, just ask for one when you make your booking or ask the reception team. The cots entail no additional cost. 
Does Sercotel Joan Miro Museum provide Wi-Fi? Is it free of charge?
Yes, there's free Wi-Fi access throughout the hotel. Log on and browse. 
Does Sercotel Joan Miro Museum provide parking facilities?
Yes, the hotel has a car park that costs €10 per day. You can only book a parking space from the reception team when you arrive at the hotel.