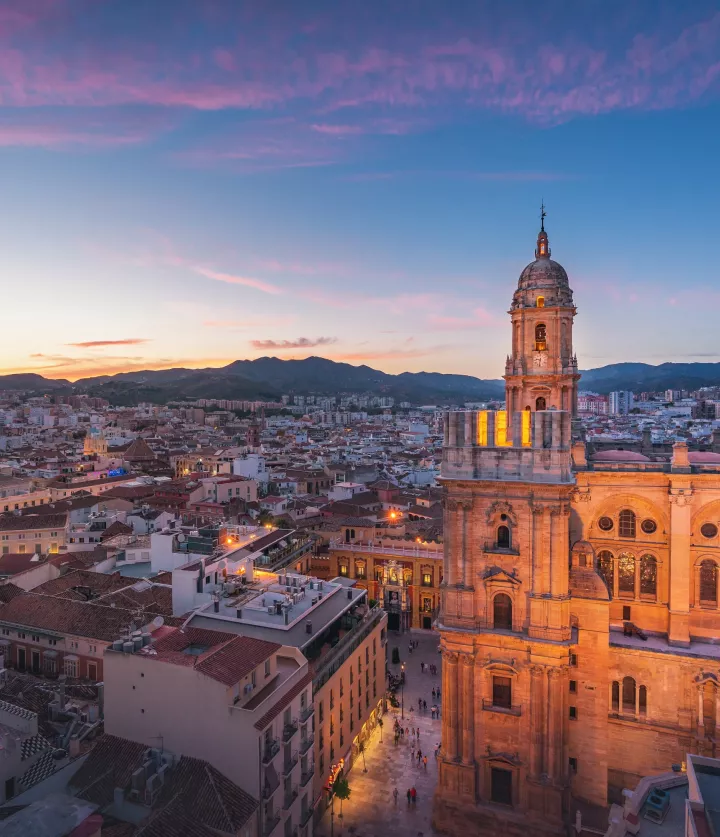 Hotels in Malaga
Search your hotel or destination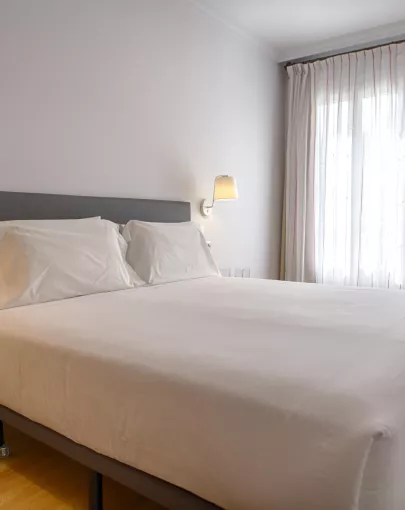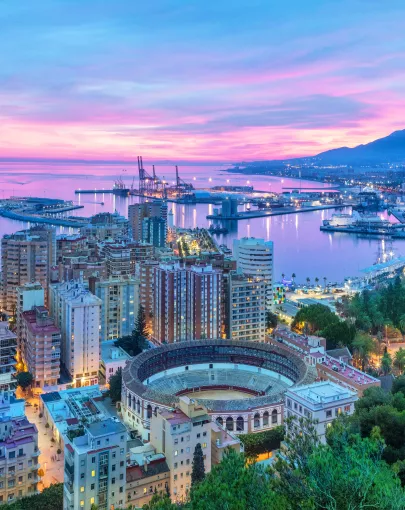 Malaga: the city where all trips can fit in
In recent times, Malaga has become interesting. It may be due to the large number of sunny days a year, the arrival of companies that choose it as a city in which to establish themselves or the opening of internationally renowned museums.  
When you come, we will be waiting for you at our hotel in Malaga centre. Because if there's anything better than visiting this city, it's living it. You may be wondering how to do it. We can recommend that you start by getting a feel for the pace of its residents in the nearby Mercado de las Atarazanas. What fish, what fruit and what meat!  
While you're at it, head into the old town. Yes, you can start with its famous Calle Larios and, if you feel like it, try the ice creams at Heladería Chocolate. Our favourite? The Ferrero Rocher with Caramel Cookie. 
From here, all you have to do is ramble around. Don't worry about the route. Little by little, you will come across jewels such as the Cathedral of the Incarnation. It appears imposing, stately and baroque. If it's impressive from the ground, wait until you enjoy the views from the roof.  
Take advantage of the height to locate the Alcazaba and Gibralfaro Castle, even if you visit them in person. The first you will see from the El Pimpi winery. It's not every day you get the chance to enjoy an ajoblanco with a view of the remains of a Roman Theatre crowned by an Arab fortress.  
The second, at the castle, you will climb to admire how Malaga stretches as far as the eye can see.   
Ah, if you can, visit the city during the Fair, in August, to see what fun is all about; or during Holy Week. The streets of Malaga are buzzing with people, the atmosphere is overwhelming, the thrones move slowly and ceremoniously and you will never tire of hearing "Al cielo con ella" (To heaven with her).  
Its cultural life, a stone's throw away from our hotel in Malaga city
Malaga's love affair with museums is love at first sight. Its Centro de Arte Contemporáneo has been programming unconventional exhibitions for two decades, and at the Museo Carmen Thyssen Málaga, you can enjoy Andalusian landscape painting. Make time to visit some of them. Or do you want to leave without seeing what's going on inside the Malaga Pompidou Centre?  
And yes, if anyone in Malaga deserves a special mention, it is Pablo Picasso. The artist from Malaga has a museum dedicated to him, the Picasso Museum. Go to the Buenavista Palace. There you can take a stroll through a selection of works that will give you an idea of the almost 80 years of work by the painter and sculptor.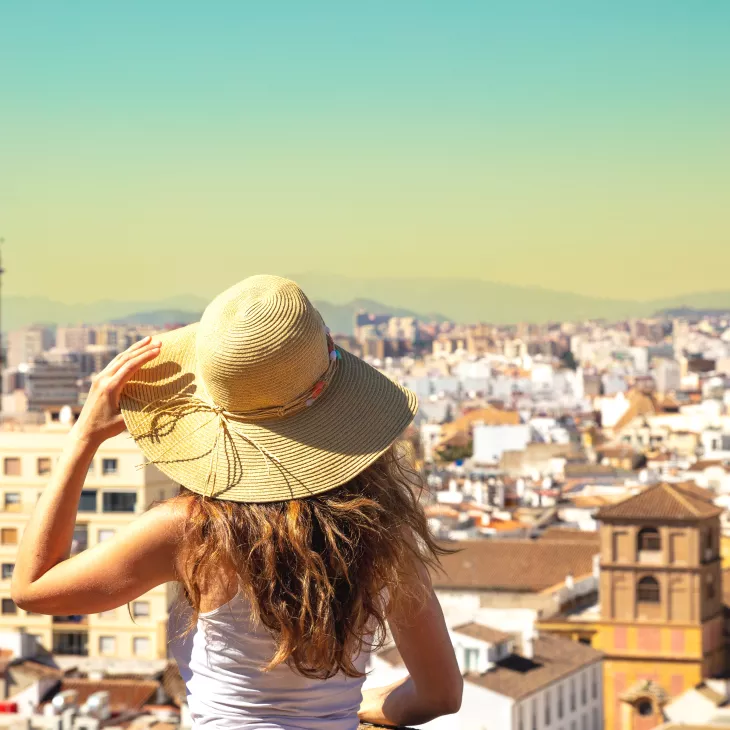 One for the beach coming up near our family hotel in Malaga
The central location of our hotel in Malaga city makes it the perfect accommodation for a trip with children. Having everything at hand is always a plus. And if that includes the beaches, so much the better.  
La Malagueta is undoubtedly the most famous. When you find yourself in front of its two kilometres of golden sand and the waters of the Mediterranean patiently lapping the shore, you will know why. 
This is an urban beach where you can enjoy all kinds of leisure options: floating platforms for the more intrepid, beach bars for the fun-loving, and children's play areas to keep the kids entertained. In the meantime, you can order another cold fish at a restaurant on the Paseo Marítimo.  
Ah, in June, July and August, in the evenings, there is a summer cinema programme. As if Malaga on its own wasn't already enough of a film.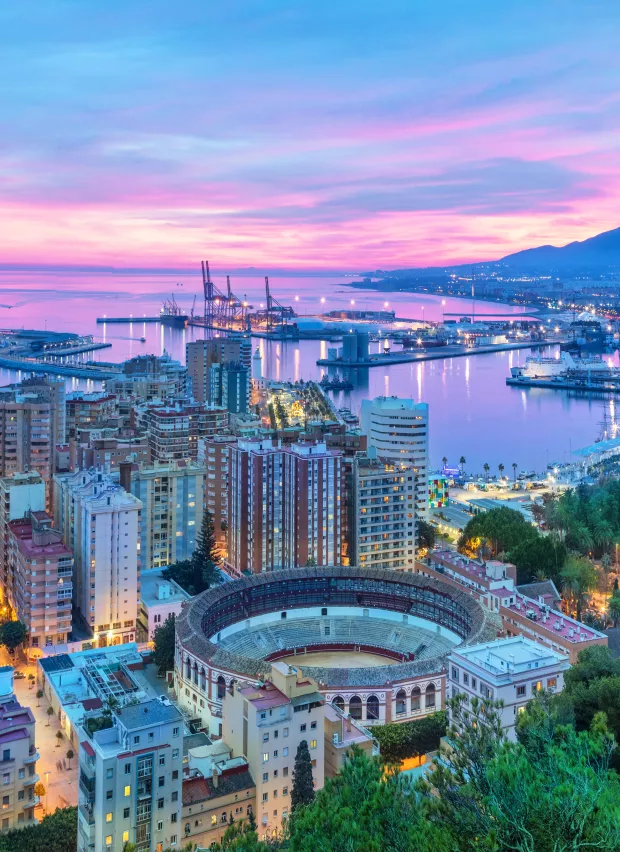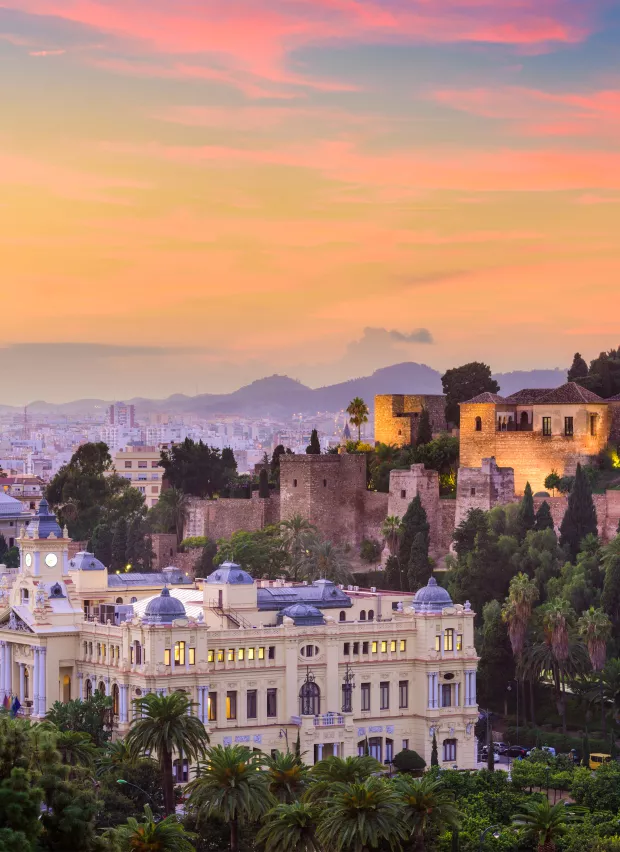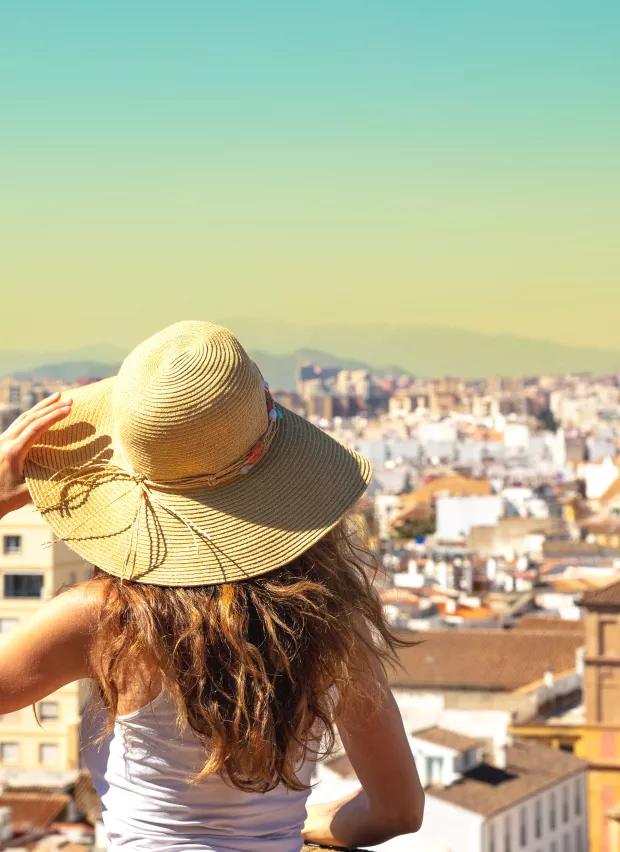 Other Destinations
What kind of getaway do you prefer? Exploring a big city, relaxing by the sea, savoring local cuisine, immersing yourself in art and culture, or simply disconnecting. You choose the destination, and we provide you with accommodation.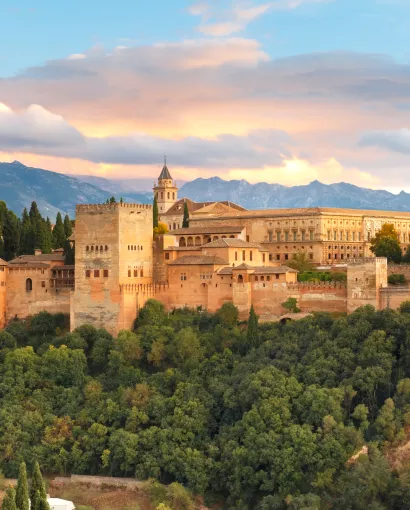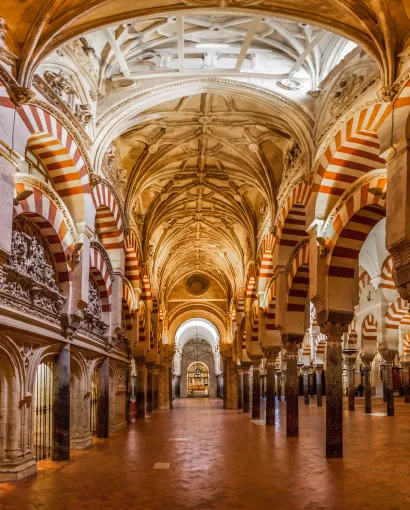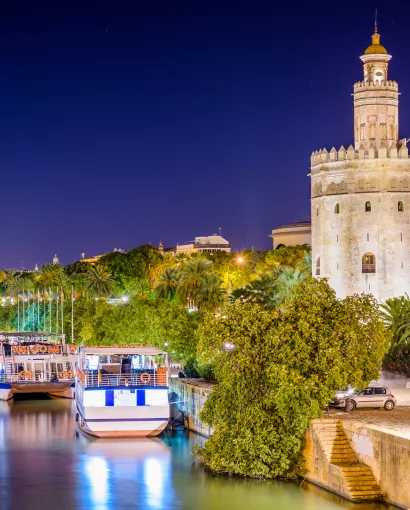 Frequently Asked Questions about Hotels in Málaga
How much does it cost to stay in a hotel in Málaga?
On average, hotels in Málaga typically have an approximate cost of €160 per night. However, if your preference is a superior category room in the best location, the price may rise to an average of €230 per night.
How much is a hotel in Málaga for this weekend?
The average cost per night for a hotel in Málaga for this weekend is €210. Are you looking for something more exclusive? Suite rooms are available at a price of €190 per night during this weekend.
How much is a hotel in Málaga for tonight?
On average, booking a hotel in Málaga for tonight costs €154 per night. However, if you're looking for an added level of comfort and choose to reserve a superior room, the price rises to €230 per night.
What hotels in Málaga are recommended for families?
What are the best hotels in Málaga near La Rosaleda Stadium?
What hotels in Málaga accept pets?
What hotels in Málaga are recommended for couples?