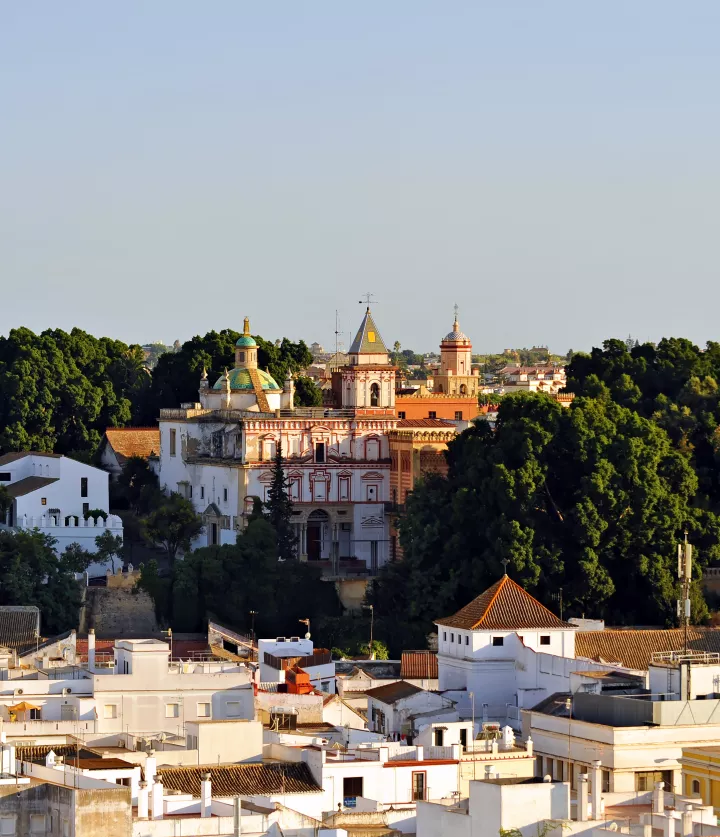 Cádiz
Search your hotel or destination
Cádiz, the pearl of the Atlantic
Cádiz is flamenco, it is sea, it is good food, it is pure travelling inspiration. Cádiz awakens all the senses and is so magnetic that you will always want to come back again and again. No wonder The New York Times chose it as one of the best provinces in Spain in 2019.  
You can start to get to know it through its capital, La Tacita de Plata. La Caleta beach will always have the best sunsets you can dream of, in summer and winter. And, why not, the sunrises too. The sun may be more likely to rise in Antequera, but its rays also work wonders here in the early hours of the day.   
Get to know its Cathedral. It has been bringing beauty and heritage to the city since the 18th century. So much so that in 1931 it was declared an Asset of Cultural Interest. Don't leave without discovering the Castle of Santa Catalina or strolling through the Genovés Park and enjoying its botanical garden.  
You'll experience the classic Cádiz in the Plaza de las Flores and in the Plaza de San Juan de Dios. The performing arts await you in the Gran Teatro de Cádiz; and the good produce of its tables, in the Central Market.  
You will fall in love with Cádiz for its people and the charm of its streets, but you will stay for its gastronomy. Take note, this is everything you can't miss: Retinto meats, fried fish -the legendary deep-fried "pescaíto frito"-, tuna in all its forms, shrimp omelettes, salad and "papas aliñás". Wash it down it with the best Cádiz wines or a cold beer.  
A culture of sea bathing the province of Cádiz
Cádiz is known in its sea and in its villages. If you are going to visit the coast you cannot forget Sanlúcar de Barrameda, much less its prawns; Chipiona and Puerto de Santa María. Further south, the classics that never fail: Conil de la Frontera, El Palmar de Vejer, Zahara de los Atunes and Los Caños de Meca. 
In Barbate you will taste the best tuna in the world, and in Valdevaqueros you will find one of the most beautiful beaches in Spain, Bolonia and its sand dunes. While in Tarifa, you will combat or fall in love with the wind and kitesurfing. It will be impossible to forget the sight of the kites flying over Los Lances beach.  
It will only take you half an hour by car to get from Tarifa to Algeciras, where we are waiting for you at the Sercotel Aura Algeciras. In the area you can visit the church of Nuestra Señora de la Palma, the Plaza Alta de Algeciras or walk along the Río de la Miel path. A little bit of inland after so much sea is always good.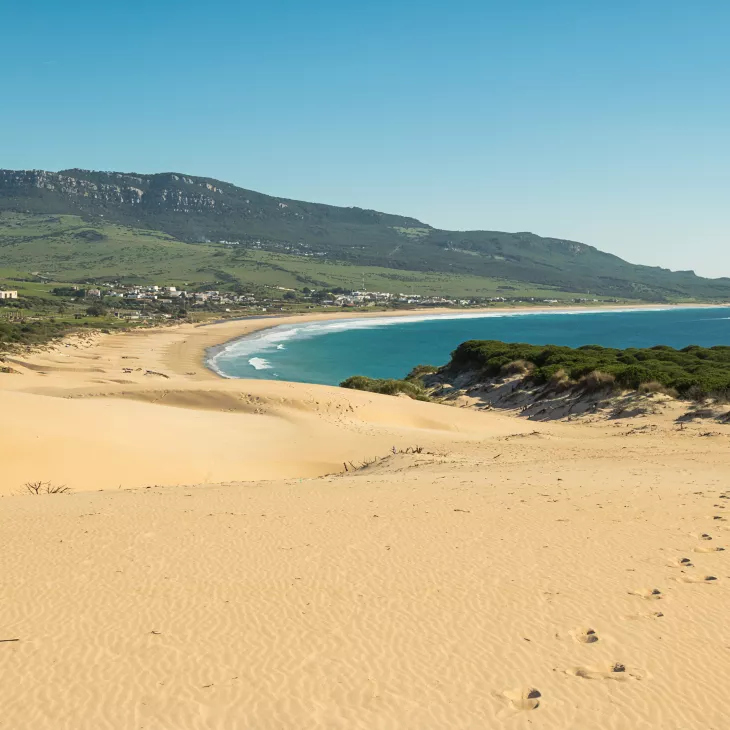 The white villages of Cádiz
Cádiz is also inland, a province for hiking, as it enjoys a very pleasant temperature all year round. Did you know that the Sierra de Grazalema is one of the places where it rains the most in Spain? This green spot will surprise you if you are one of those who are looking for leafy forests in the province.  
You can try following the route of the white villages, those which, with their way of life, are faithful guardians of the traditions of a culture, that of Cádiz, so unique and hospitable.  
Arcos de la Frontera, Vejer, Zahara de la Sierra, Ubrique and Bornos are some of them. Beautiful, very beautiful. You will fall in love with their architecture of white houses, cobbled alleys, small churches, viewing points and hidden courtyards.  
To round off this trip, visit the birthplace of flamenco: Jerez de la Frontera. Its tapas bars, tablaos flamencos and bodegas are always a guarantee of good times. We can't think of a better end to the party.