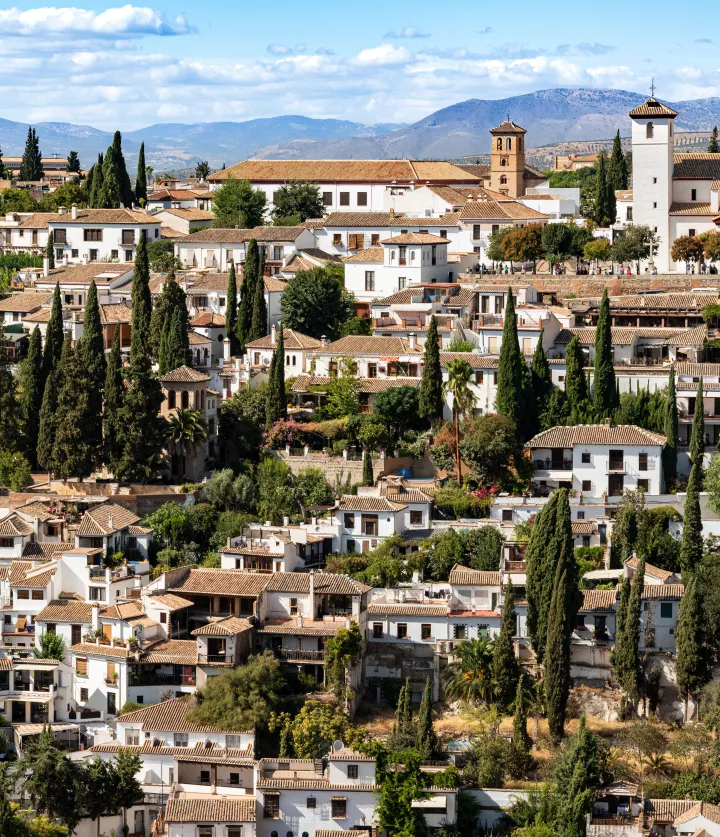 Hotels in Granada
Search your hotel or destination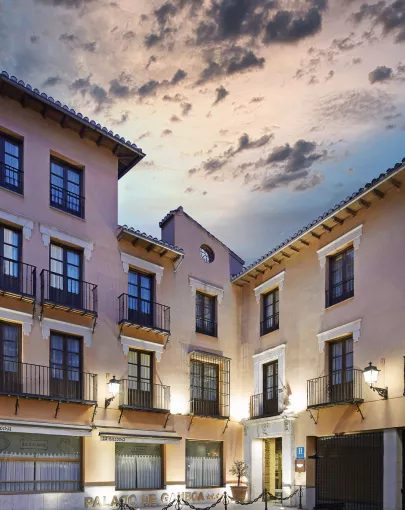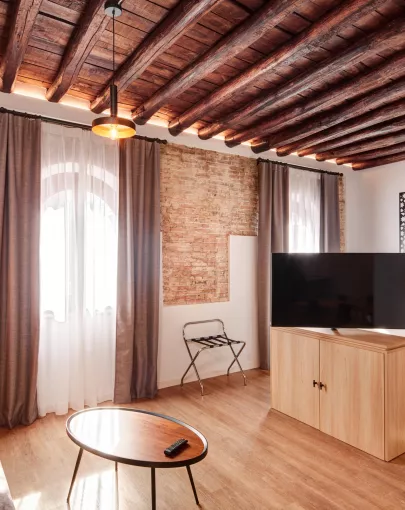 Granada: The city of a thousand and one wonders
If you are attentive, on any stroll through Granada's charming narrow streets you will hear languages you didn't even know existed. The reason? People from all over the world flock to this legendary city, like something out of the One Thousand and One Nights, to enjoy the wonders it holds.  
In fact, any traveller knows that watching the sunset over the Andalusian palace of the Alhambra from the viewpoint of San Nicolás is a must, one of those things you have to do once in a lifetime. 
Other sounds you will hear on your trip are heel-clapping, clapping and singing. Granada is the world capital of flamenco and it displays it in all its spectacularity in the tablaos of the Cuevas del Sacromonte and the Albaicín. 
And my word, the Albaicín! Just discovering this UNESCO World Heritage site is enough to justify a trip to the city. Its cobbled streets of Moorish heritage and the beauty of its Cármenes - typical Granada houses with gardens - will stay with you forever. 
You enjoy yourself, we take care of the rest in our hotels in Granada city 
Yes, you will need a hotel in the centre of Granada with parking to enjoy the city in comfort. But don't worry, we'll make it easy for you; just let yourself be carried away by the smell of spices, the murmur of fountains and the sweet scent of geraniums. 
When you return, exhausted and satisfied from your walk, we'll tell you where to find the best appetiser in this city, famous throughout Spain for its abundant tapas. An open secret: you'll find it between Calle Elvira and Plaza Nueva. Or, if you prefer, we will encourage you to take a refreshing dip in our hotels in Granada with swimming pool.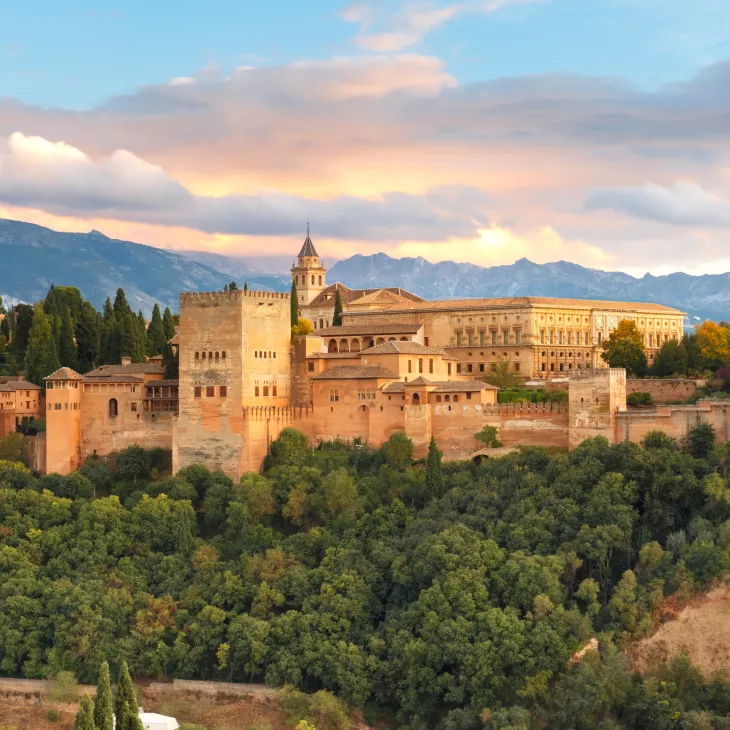 Hotels in Granada city to get the most out of your trip
Come dusk, you'll probably be looking for the best place to listen to live music. We can help you with that too, but the choice will not be easy. After all, Granada is one of the cities with one of the most vibrant music scenes in the country. It's even got a little square dedicated to Joe Strummer! 
There is a lot to do in Granada: sit and enjoy a hot drink in Calderería, the "street of tea shops"; marvel at the grandiose cathedral; buy typical handicrafts in the souk of the Alcaicería; walk along the stately Paseo de los Tristes... And what better way to do it than with our dearest friend?  
Because yes, like you, we also love animals, so we have hotels in Granada that allow dogs! And, of course, with hotels in Granada next to the Alhambra, a must on your trip. Declared a World Heritage Site, it houses the Generalife, the Nasrid Palaces, the Palace of Charles V, the Alcazaba... and some of the most romantic gardens in the world.  
Have you heard of the Alhambra forest? It is a fairy-tale landscape of gigantic trees and pretty irrigation channels that links the city centre to Sabiki Hill. Walking through it is like walking into a fable. 
When you've wandered through the centre from end to end, when you've inhaled its unmistakable aroma of tea leaves and Sacromonte omelette, it might be time to take a ten-minute jaunt to the outskirts from our hotels in Granada. 
Your destination will be the Science Park of Andalusia, with 70,000 square metres dedicated to interactively showing the secrets of the human body, chemistry, physics, astronomy... To round off your trip through Nasrid Granada, the best thing to do is to visit the Al-Andalus and Science pavilion, which shows the Arab scientific legacy and its contributions to our daily lives.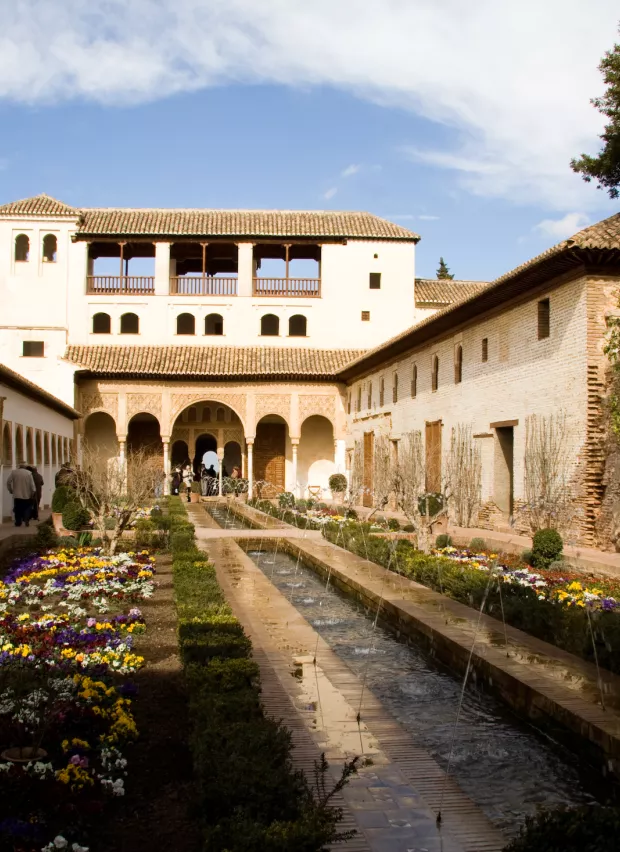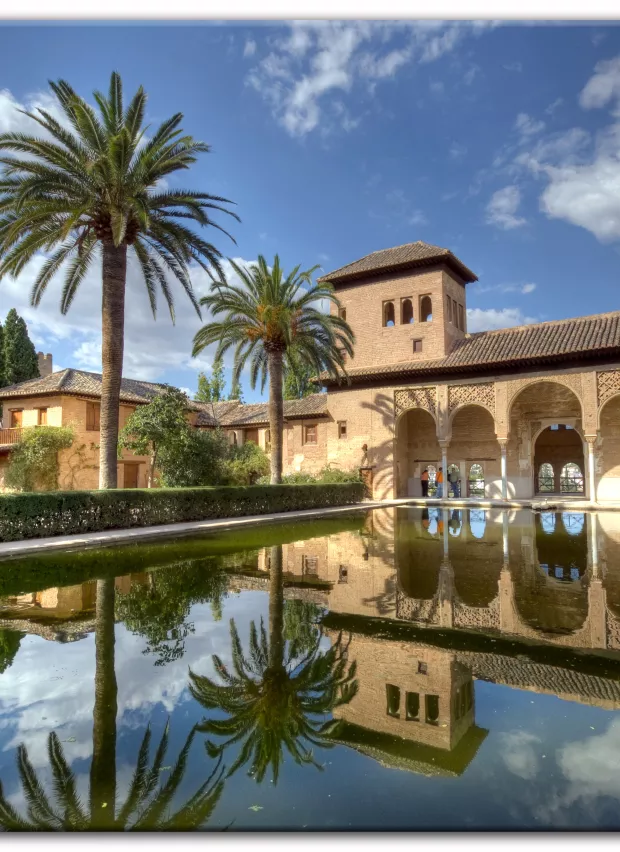 Other Destinations
What kind of getaway do you prefer? Exploring a big city, relaxing by the sea, savoring local cuisine, immersing yourself in art and culture, or simply disconnecting. You choose the destination, and we provide you with accommodation.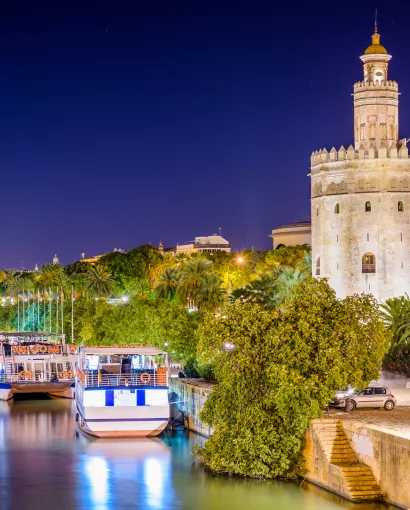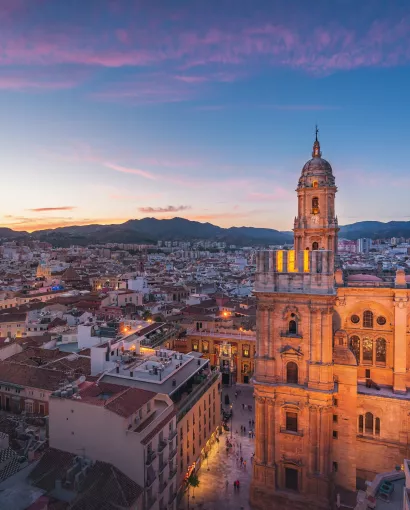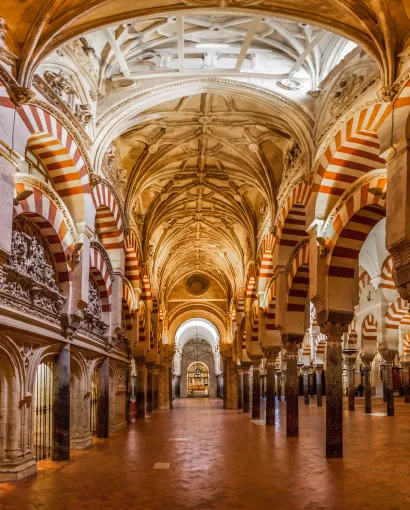 Frequently Asked Questions about Hotels in Granada
How much does it cost to stay in a hotel in Granada?
On average, accommodations in Granada usually range around €114 per night. However, if your preference is a superior room, located in the heart of the city, the average cost may rise to around €220 per night.
How much is a hotel in Granada for this weekend?
The average cost per night for a hotel in Granada for this weekend is 240€. Looking for something more exclusive? Suite rooms are available at a price of 180€ per night during this weekend.
How much is a hotel in Granada for tonight?
On average, booking a hotel in Granada for tonight costs 108€ per night. However, if you're looking for an extra level of comfort and choose to reserve a superior room, the price increases to 150€ per night.
What hotels in Granada are recommended for families?
What are the best hotels in Granada near Los Cármenes Stadium?
Which hotels in Granada accept pets?
Sercotel Granada Suites welcomes your furry friends on its premises. If you're considering bringing your pet, we invite you to review our specific policy on pet-friendly hotels. We are delighted to welcome your beloved four-legged companions!"
Which hotels in Granada are recommended for couples?