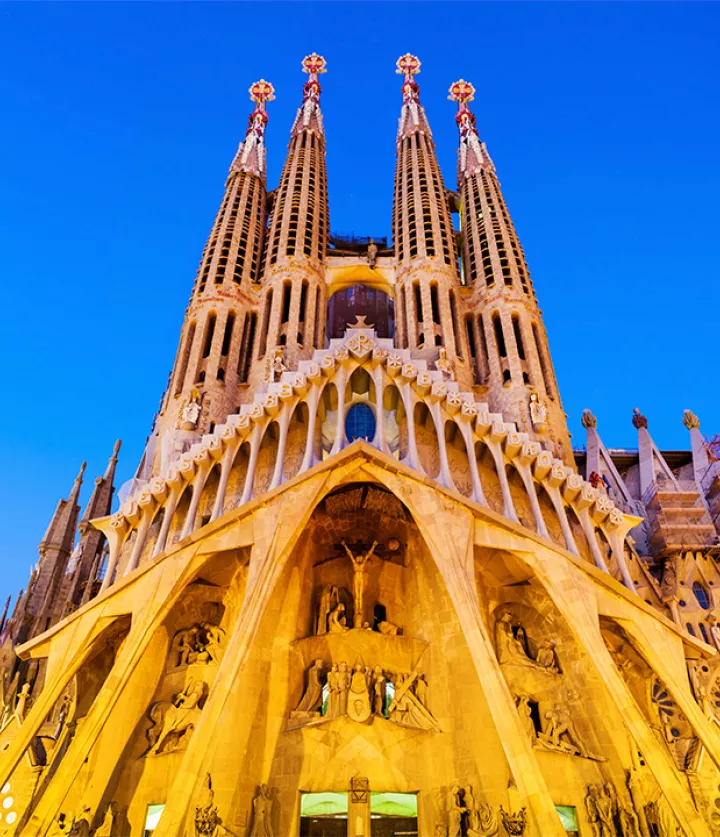 Hotels in Barcelona
Search your hotel or destination
And you, which Barcelona do you prefer?
In Barcelona, sunrises can be seen on the beach after a night of partying or running along the promenade during a morning running session. Art can be viewed in its museums or, why not, by strolling down the street with your eyes fixed on the buildings sculpted by Modernism. Gastronomy is savoured at the tables of avant-garde restaurants, but also in taverns and eating houses that have been around for decades.  
There are as many ways to experience this city as there are people who decide to visit it and, not to brag, but Sercotel's hotels in Barcelona centre offer you strategic locations to discover it. Don't worry, we'll also provide you with recommendations to help you make the most of your trip as if you were a local.  
Obviously, we'll tell you that you have to walk around Plaça Catalunya and Las Ramblas, but we'll tell you that the best place to toast your getaway is Boadas, a cocktail bar where drinks are ordered by flavours.  
We'll tell you about the cathedral of Santa Creu i Santa Eulàlia, but we'll invite you to go beyond its façade, to lose yourself in its back alleys, where, with luck, you'll come across an opera singer performing live. We'll mark El Born on your map so you can tell us how you were speechless when you saw Santa Maria del Mar, and we'll also recommend that you time your visit to coincide with snack time: they make the best chocolate cake in the world in this neighbourhood.  
From us you will know that it is still possible to enjoy life as it has always been in Barcelona. Just include in your plans a stroll through the Gràcia neighbourhood, a stroll through the streets of Sants and a stroll along the Rambla de Poblenou.  
And since all's well that ends well, we invite you to end the day watching the sunset. Our favourite place for this is the Carmel bunkers, with the city stretching out at your feet; although we understand that you're more of a beach person and like to notice how the night is coming with the sea as a soundtrack. Barceloneta, Bogatell, Llevant and Mar Bella are the names you have to remember if you want sand and waves. The best thing? Then you will have at hand our hotels in Barcelona near the beach. Ah, we'll also tell you that we are one of those hotels in Barcelona for children.
Hotels in Barcelona capital to discover the city of Gaudí
We owe it to Antoni Gaudí that today you can feel like you are inside a bubble of Modernism when you visit Barcelona. Park Güell, with its mythical dragon; Casa Batlló, full of details and impossible shapes; La Pedrera, with its sinuous and unmistakable curves; without forgetting, of course, the eternal temple under construction whose four towers are already a distinctive element of the skyline of Barcelona. Have we told you about the views from our hotels in Barcelona near the Sagrada Familia?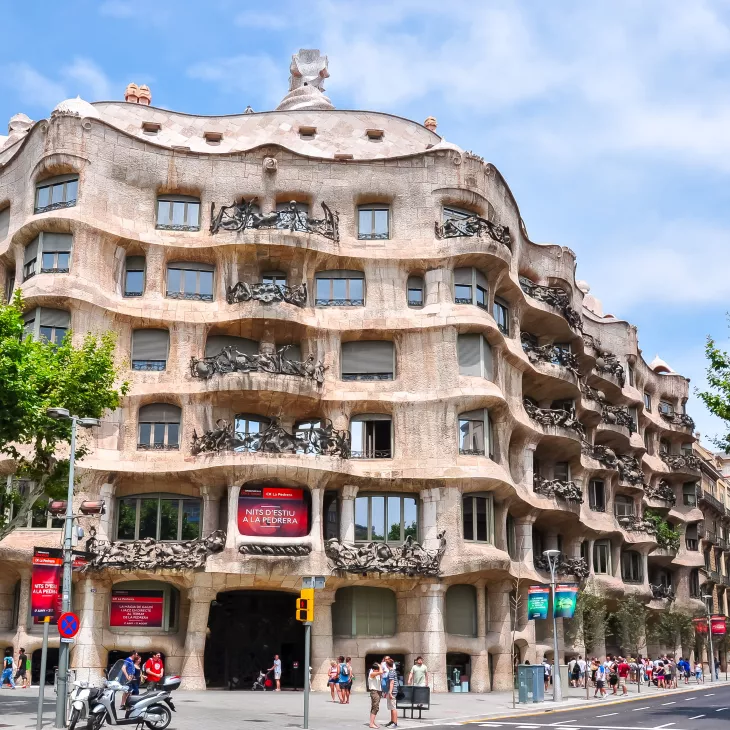 Arriving and leaving your suitcase: hotels in Barcelona Sants
Primavera Sound, Sonar, Sant Jordi, the Mobile World Congress, the Mercè festivities... You can visit Barcelona for the mere pleasure of visiting Barcelona or you can do it for work or to attend some of the many events the city hosts. Comfort is always going to be a plus on any trip and making it as easy as possible is our intention. How? For example, our hotels in Barcelona near Sants station are the guarantee that you won't have to worry about anything, just arrive, drop off your suitcase and head for your destination. Without haste, but without pause; we have already seen that, as Peret sang, "Barcelona is powerful, Barcelona has power".