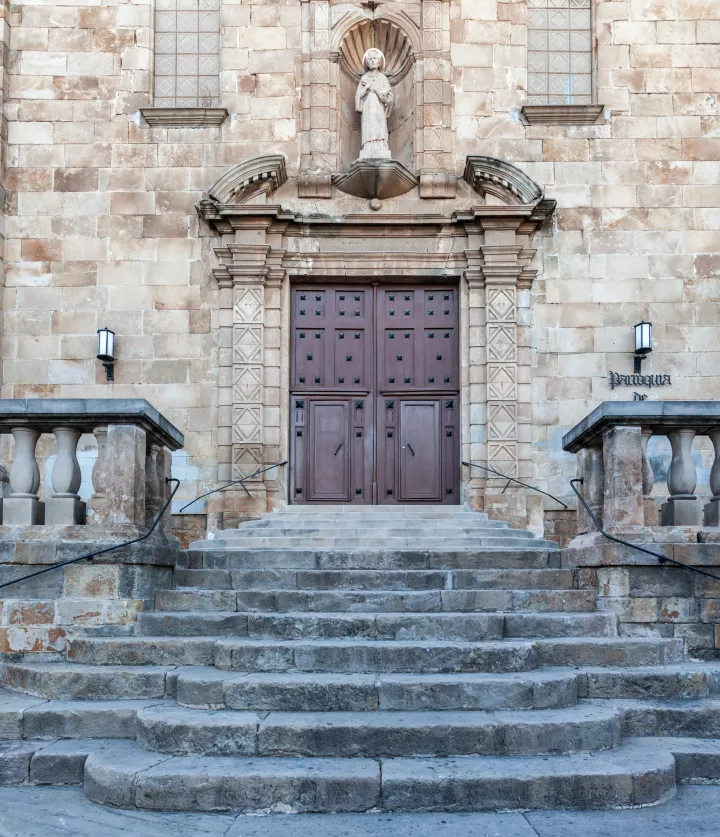 Hotels in Sant Boi de Llobregat
Search your hotel or destination
Sant Boi de Llobregat: an urban island surrounded by nature
The streets of Sant Boi de Llobregat lie 15 kilometres from the Plaça de Catalunya in Barcelona. It seems incredible that so much can change within such a short distance, that half an hour's drive is enough to be transported from the tarmac of the city to the grassed areas of a municipality that can boast of 60% of its surface area being covered by forests, agriculture and rivers.  
In this town in the county of El Baix Llobregat almost everything unfolds in the colours of nature, which can be enjoyed, for example, by strolling through the Sant Boi River Park.  
This can be found about 250 metres from the Town Hall and the urban centre after crossing a footbridge that leads to an area several hectares in size bringing together different species of trees, bushes and aquatic plants. So yes, we could say that Sant Boi forms the gateway to the landscapes of the Llobregat delta.  
Located on the right riverbank, this municipality provides access to locations with a wealth of fauna and flora, including Les Basses de Can Dimoni, a set of three ponds that can be reached by means of a 30-minute walk from our hotel in Sant Boi. 
Sharpen your eyes, look for birds without disturbing them and, when your journey comes to an end, ask for directions to the hermitage whose outline can be made out in the distance and on the heights from almost anywhere in the town.
Find out more about the municipality's heritage by setting off from our hotel in Sant Boi (Spain)
The hermitage of Sant Ramon dates back to 1887 and it stands at the top of the mountain with the same name. It's a 300-metre-high elevation covered by Mediterranean forest that's home to numerous migratory birds and many other animals, including hedgehogs and wild boar.  
A cylindrical stone construction is likely to catch your eye in the distance during your climb. You'll be told that it's the mediaeval defensive tower of Benviure and that it's borne witness to life in Sant Boi since the 10th century.  
Sant Boi isn't just nature, it's also heritage and history. If you want to explore its past a little bit more and understand its origins, there's nothing better than a visit to the Sant Boi Museum, which goes as far back as the Iberians and Romans. 
However, if you're interested in the Roman period, you might like to know what the local baths can teach you. These were built in the 2nd century AD and they operated until the 5th century AD.  
A house was built on top of them in the 17th century, but what a priori may seem like a disaster has enabled them to survive until the present day in an excellent state of conversation. In fact, they're regarded as the best-preserved private baths in a Roman villa in the whole of Catalonia.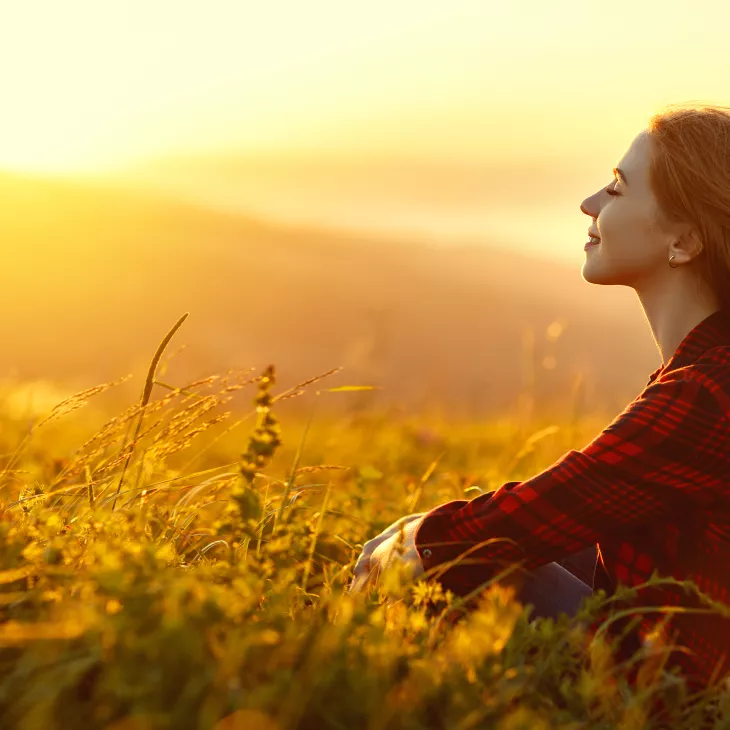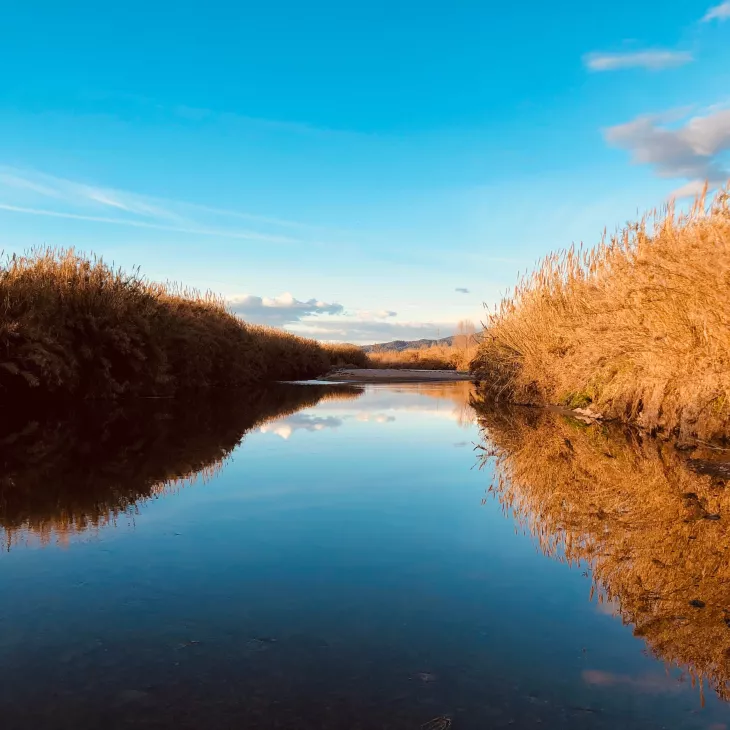 You'll find what you need for your getaway at our hotel in Sant Boi (Barcelona)
Located a quarter of an hour's drive from El Prat Airport, Sant Boi will win you over with its attractions, such as the one you'll find during your exploration of the town when you come to the Parc de la Muntanyeta.  
You can't miss it, as it's a generously-sized hill located in the town centre that currently contains the municipal swimming pool, the library, a lake, different viewing points, a children's playground and an area for walking dogs, among numerous other services.  
If we also mention Sant Boi's love of artichokes, one of the products that best represents its gastronomy, we'll know that you'll always want to come back. Particularly in March, when the Carxofada is held, featuring 30 days of activities and culinary proposals at restaurants focused on this product.
Other destinations
Choose the option for an unforgettable experience in Sant Boi: discover the city, relax on the coast, taste the regional cuisine, immerse yourself in the cultural diversity, or simply disconnect. You decide your destination, we take care of the accommodation.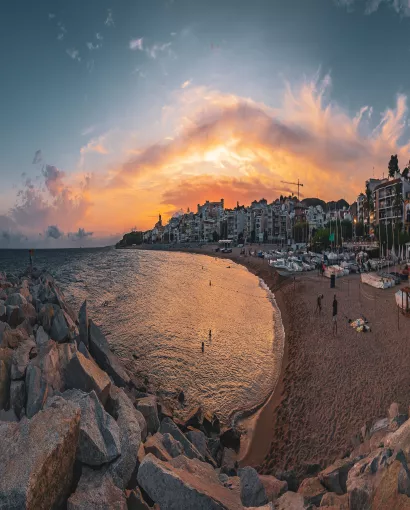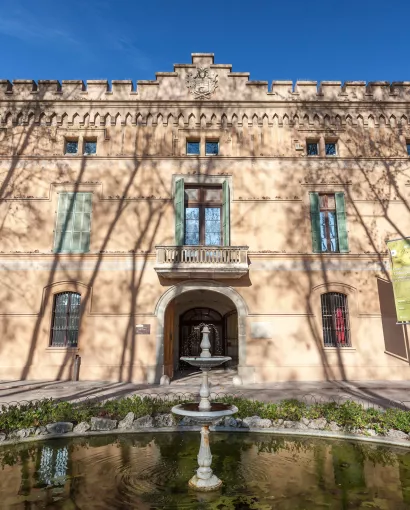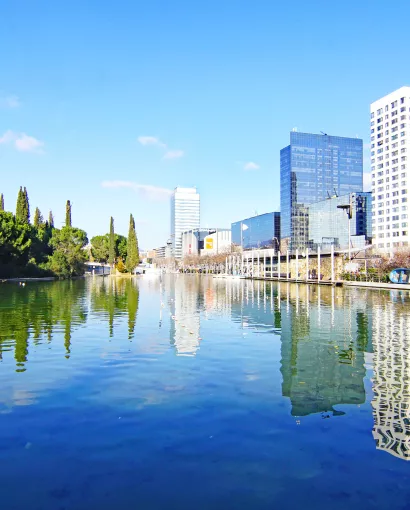 Frequently asked questions about hotels in Sant Boi
How much does it cost to stay in a hotel in Sant Boi?
In Sant Boi, the average price for a hotel room is around 70€ per night. However, if you prefer a higher category room and in the best available location, the average cost could increase to around 90€ per night.
How much is a hotel in Sant Boi worth for this weekend?
The average price per night for a hotel in Sant Boi this weekend is 80€, but if you are looking for something more luxurious, suite rooms are available for 100€ per night.
How much is a hotel in Sant Boi for tonight?
The average price per night for a hotel in Sant Boi is 90€ per night. However, if you opt for more comfort and book a higher category room, the price increases to 110€ per night.
Which hotels in Sant Boi are recommended for families?
What are the best hotels in Sant Boi near Camp Nou Stadium?

The Sercotel Sant Boi is the closest hotel to the Camp Nou Stadium, located just 35 minutes away by public transport.
What are the best hotels in Sant Boi near the Barcelona Fairgrounds?
Which hotels in Sant Boi accept pets?
Which hotels in Sant Boi are recommended for couples?