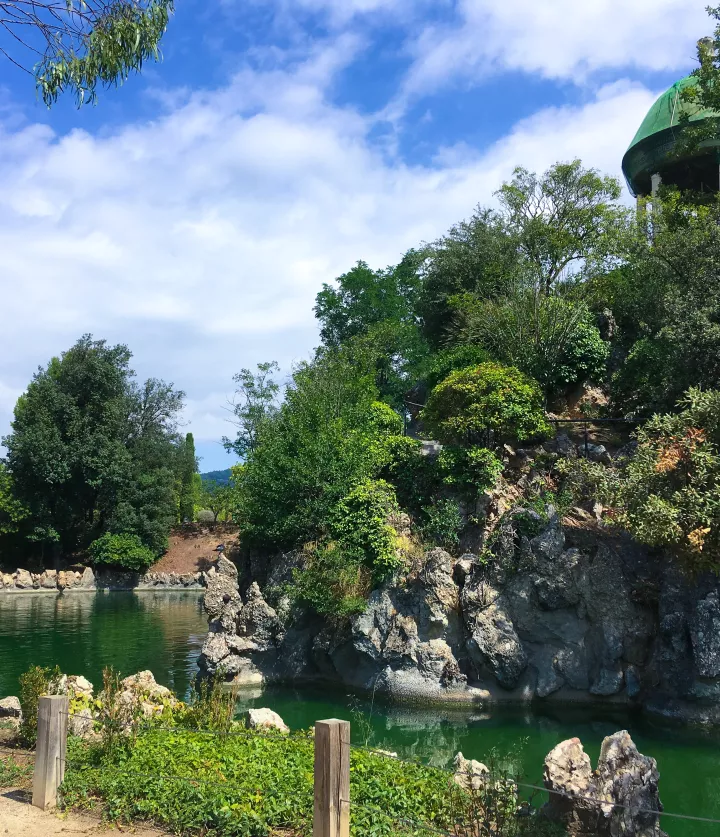 Hotels in Sant Just Desvern
Search your hotel or destination
Sant Just Desvern: nature and architecture just a stone's throw from Barcelona
With almost 20,000 inhabitants, Sant Just Desvern is a municipality that forms part of the metropolitan area of Barcelona. In fact, it is at the perfect distance from Barcelona: close enough to enjoy it at any time, but far enough away to preserve an essence in which the influence of nature and the eclecticism of its architecture have had a lot to do.  
Sant Just Desvern unfolds at the foot of the Natural Park of the Sierra de Collserola and its streets are lined with buildings that will tell you about an industrial past, others that Modernism left its mark on and others still that will prove that Brutalism is also beautiful. 
The experience can only become more interesting when you feel the tranquillity of the place. In our hotel in Sant Just Desvern (Barcelona), too.  
Its location, next to the main access roads, is so strategic that it will not only allow you to discover this town, but also to reach Barcelona in 15 minutes and to easily travel to the neighbouring municipalities of the Catalan capital's industrial belt. 
We tell you about its architectural curiosities
The architecture in Sant Just Desvern is a delightful hodgepodge of styles thanks to incredible buildings, beautiful houses and the odd remnant from its industrial past that has been given a second life. More than life, Vidorra.  
We are referring to the chimney of the old cement works. It is still standing, 105 metres high, and today it houses a restaurant and an incredible viewing point. Don't worry, you can take the lift up.  
If you feel your dose of the Modernist architecture typical of this area is lacking, you'll come across it when you get to Can Ginestar, a farmhouse dating from 1904 that now serves as the Casa de la Cultura (Culture Centre).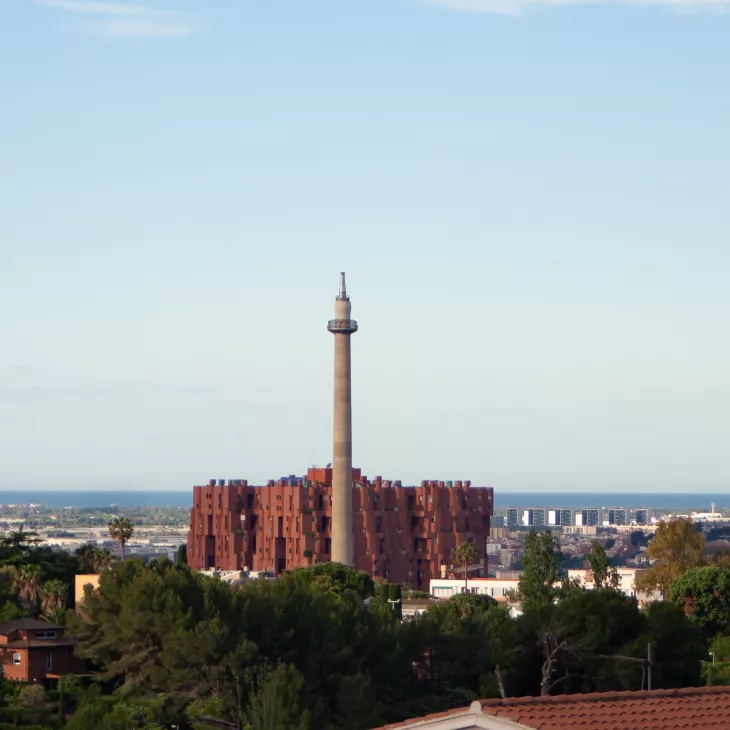 Sleep at the foot of a Natural Park in our hotel in Sant Just Desvern
But the building you've probably heard about and can't wait to photograph is Walden 7. This landmark of Brutalist architecture in Spain was designed by the Taller de Arquitectura led by Ricardo Bofill. 
It doesn't matter how many images you have seen of it. When you get to Walden 7, it will leave you open-mouthed and you'll want to go round and round to make sure you don't miss any of its angles. That's the thing about labyrinthine buildings.  
With its red colour and the geometric shapes of its façade, it looks like something out of the future, even though construction began in the late 1960s and it was opened in 1975. Inside, it houses 14 floors of apartments, a kind of high-rise city that was intended, among other things, to restore a sense of community.  
Despite its proximity to Barcelona, Sant Just Desvern is immersed in nature, in the Sierra de Collserola Natural Park. When you enter it, you will find it criss-crossed by countless paths. 
Whether you travel on foot, by bike or even on horseback, follow them at your own pace and enjoy the surprises they have in store for you. Some will take you to the remains of other eras, others lead to historical fountains and some will take you to viewing points.  
In fact, the name that most likely rings a bell is that of Tibidabo, the best known of its hills and the one that will give you unparalleled views of Barcelona stretching out before you. Save your strength, you have to walk back. 
Other destinations
Choose how you want to live an unforgettable experience in Sant Just: exploring the city, relaxing on the coast, tasting the regional cuisine, immersing yourself in the cultural diversity or simply disconnecting. You decide your destination, we take care of the accommodation.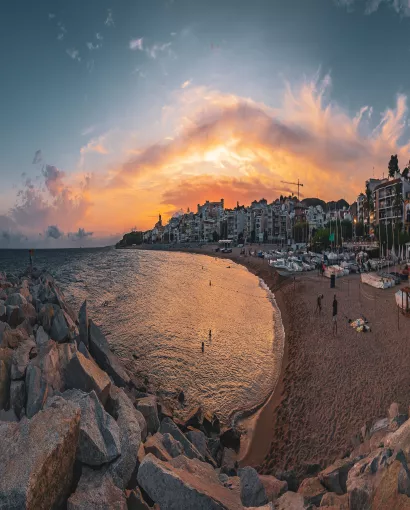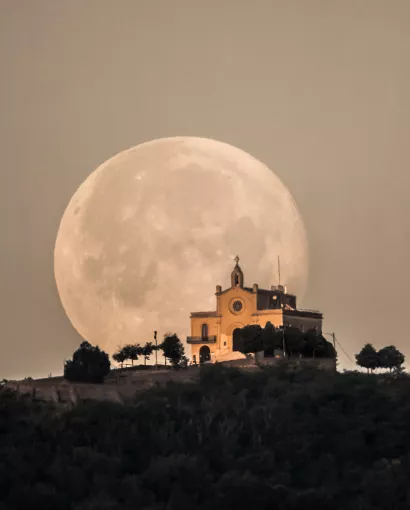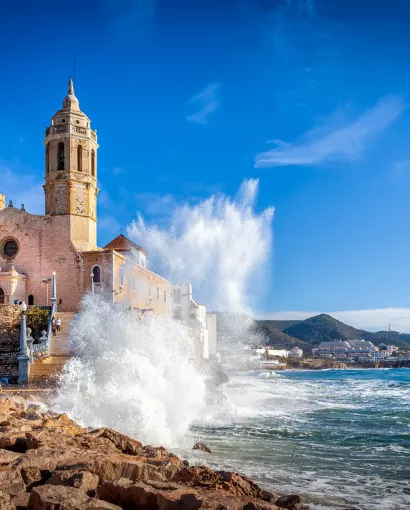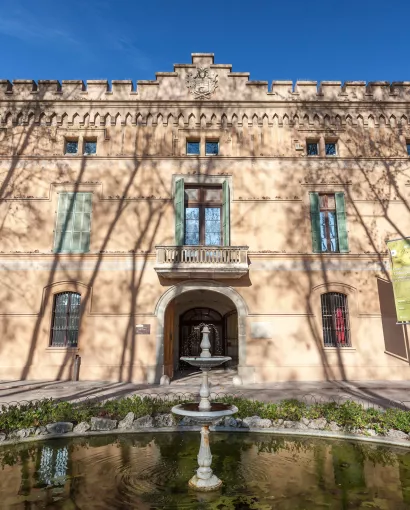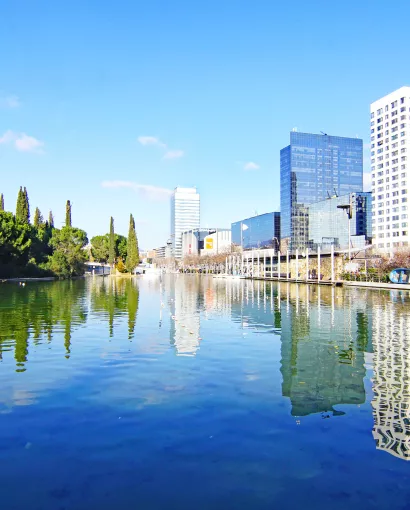 Frequently asked questions about hotels in Sant Just
How much does it cost to stay in a hotel in Sant Just?
In Sant Just, a hotel room has an average cost of around 100€ per night. However, if you are looking for a superior room in the best location, the average price can reach around 160€ per night.
 
How much is a hotel in Sant Just worth for this weekend?
The average price per night for a hotel in Sant Just for this weekend is 90€. For those looking for more sophistication, suite rooms are available at 130€ per night.
How much is a hotel in Sant Just for tonight?
The average price per night for a hotel in Sant Just is 110 £ per night. Opting for more comfort with a room in a higher category increases the price to 160€ per night.
Which hotels in Sant Just are recommended for families?
What are the best hotels in Sant Just near Camp Nou Stadium?

The Sercotel Porta Barcelona is the closest hotel to the Camp Nou Stadium, located just 20 minutes away by public transport.
What are the best hotels in Sant Just near Barcelona Fairgrounds?
Which hotels in Sant Just accept pets?
Which hotels in Sant Just are recommended for couples?