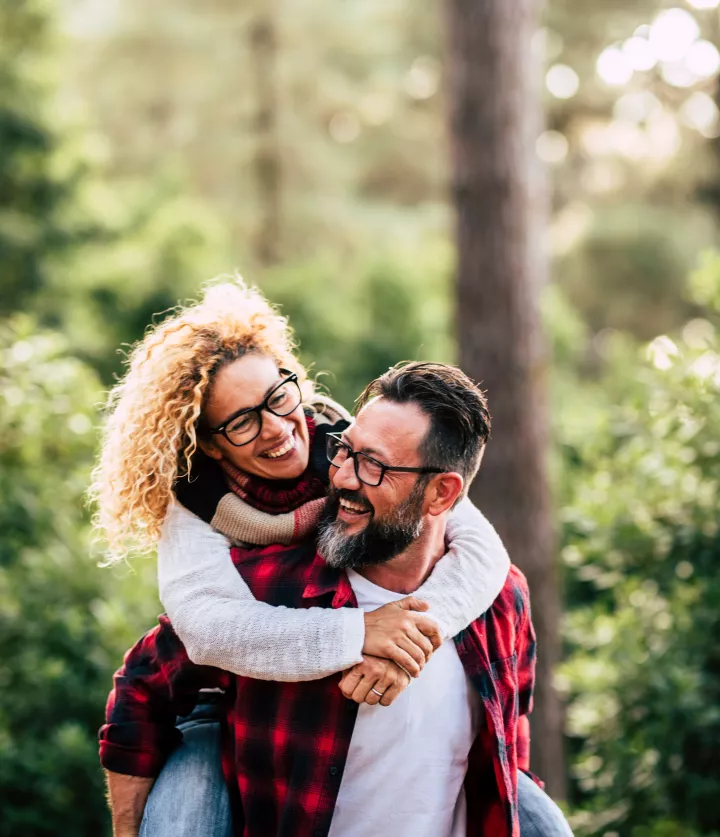 Hotels in Montcada i Reixac
Search your hotel or destination
Montcada i Reixac: urban and natural in equal parts
The roads surrounding it and the train tracks crossing it matter little; Montcada i Reixac exudes greenness, that of the gardens scattered around it and that of Collserola Natural Park and Serralada de Marina Park on its borders. And blueness.  Because water has always played a vital role here.  
This is because the Ripoll and Besós rivers flow through this municipality of El Vallés Occidental, located just 15 kilometres from the centre of Barcelona. The water of the latter was used to supply the city some time ago.  
You can learn more about the above with a walk through El Rec Comtal and a visit to the Casa de les Aigües, a water extraction plant built by Antoni Rovira i Trias in the late 19th century.  Nowadays it has a pure industrial modernist beauty. 
However, if you want to delve into the town's heritage, your getaway should start at the Municipal Museum, located just 10 minutes by car from our hotel in Montcada i Reixac (Barcelona). 
Located in the Casa de la Vila, better known as the old Town Hall, this institution has been watching over and popularising the culture of the place for decades and ensuring that its unique elements, such as its hermitages, churches, country houses and modernist towers, are preserved.  
Because in Montcada and Reixac the anecdotes find their way through the cracks in the buildings and even the stones can recount its history.  This is no exaggeration, it's literally true.  You'll realise this when you visit the Iberian archaeological site of Les Maleses.  
A total of 2,000 m2 with an ancient settlement that will tell you the story of another era by means of the different objects that have been unearthed.  The bonus? The altitude, over 450 metres above sea level, offering supremely beautiful views of the Serralada de Marina Park in which it's located.
Discover Serralada de Marina Park by setting off from our hotel in Montcada i Reixac
More than 3,000 hectares of nature criss-crossed by streams and trails, the route of which will take you from one viewing point to another.  What a spectacle you'll enjoy as Barcelona spreads out below your feet and Serralada de Marina Park stretches out before you. 
The latter is located in the Sierra de la Conreria area and you'll only need to walk for half an hour to reach its foothills from the Montcada Hotel.  Strolling around it will be simple as you explore its nature, and you'll be amazed by the fauna, the flora and, of course, the jewels of its heritage that you come across.  
Don't you believe us?  The expression on your face will reveal all when you see the outline of the Hermitage of Sant Pere de Reixac appear before you.  No wonder, because when you reach it, you'll be standing in front of the most important Romanesque monument in Montcada i Reixac.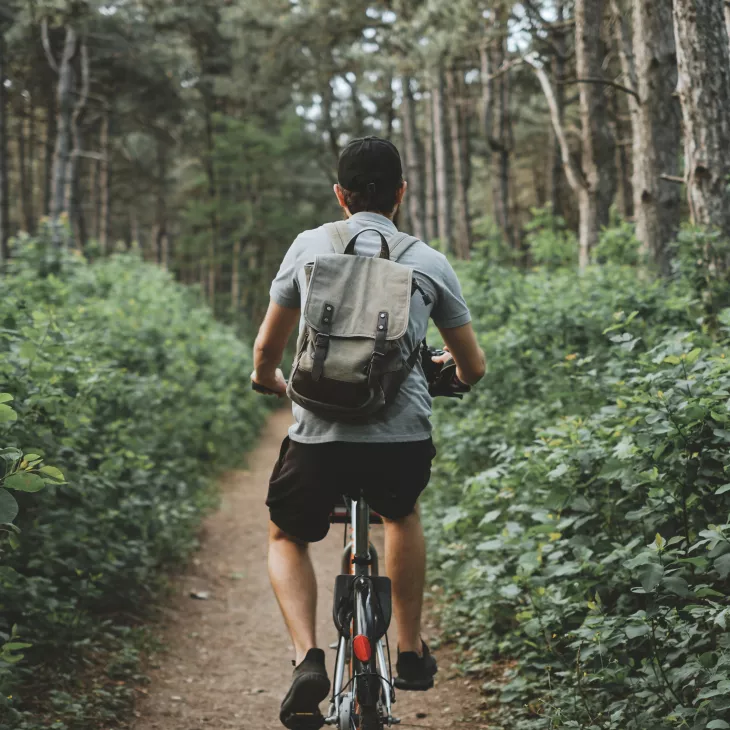 Rest like a king or queen at our hotel in Montcada i Reixac (Spain)
Take your rest seriously.   You're going to need it.  As you may have already noticed, you can get to know Montcada and Reixac on foot.  Mainly from park to park. Nature in its purest state.  You'll be able to see for yourself when you visit Can Cuiàs. 
You'll love its charming areas with tables and benches calling you over to enjoy a never-ending picnic and the 2.5-kilometre path that runs through practically the entire park. 
And the incredible viewing point from which you'll gaze out towards Montcada and Reixac Hill.  Above all, you'll love it because Can Cuiàs Park is the ideal gateway to the infinite number of options that will unfold before you in the Collserola Natural Park.
Other destinations
Choose the way you want to enjoy an unforgettable experience in Montcada i Reixac: exploring the city, relaxing on the coast, tasting the regional cuisine, immersing yourself in the cultural diversity or simply disconnecting. You decide your destination, we take care of the accommodation.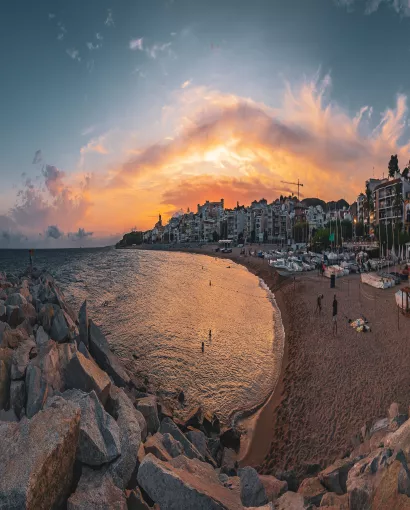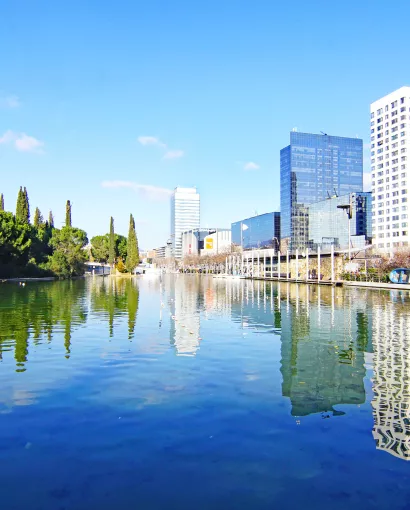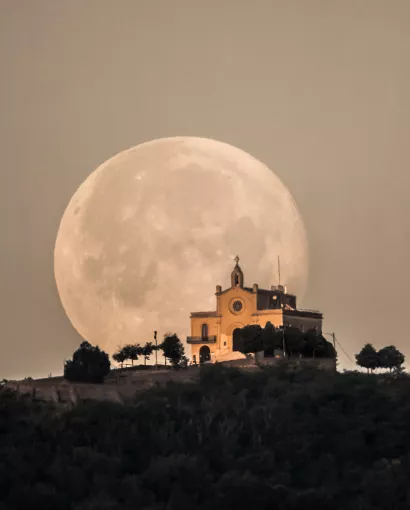 Frequently asked questions about hotels in Montcada i Reixac
How much does it cost to stay in a hotel in Montcada i Reixac?
In Montcada i Reixac, the average rate for a hotel room is around €150 per night. If you are looking for a superior room in the best location, the average price can go up to around €170 per night.
How much is a hotel in Montcada i Reixac for this weekend?
The average cost per night for a hotel in Montcada i Reixac for this weekend is €75. If you're looking for something more sophisticated, suite rooms are available at €120 per night.
How much is a hotel in Montcada i Reixac for tonight?
The average booking for a hotel in Montcada i Reixac for tonight is €85 per night. Opting for greater comfort with a superior category room increases the price to €130 per night.
Which hotels in Montcada i Reixac are recommended for families?
Which hotels in Montcada i Reixac accept pets?
Which hotels in Montcada i Reixac are recommended for couples?