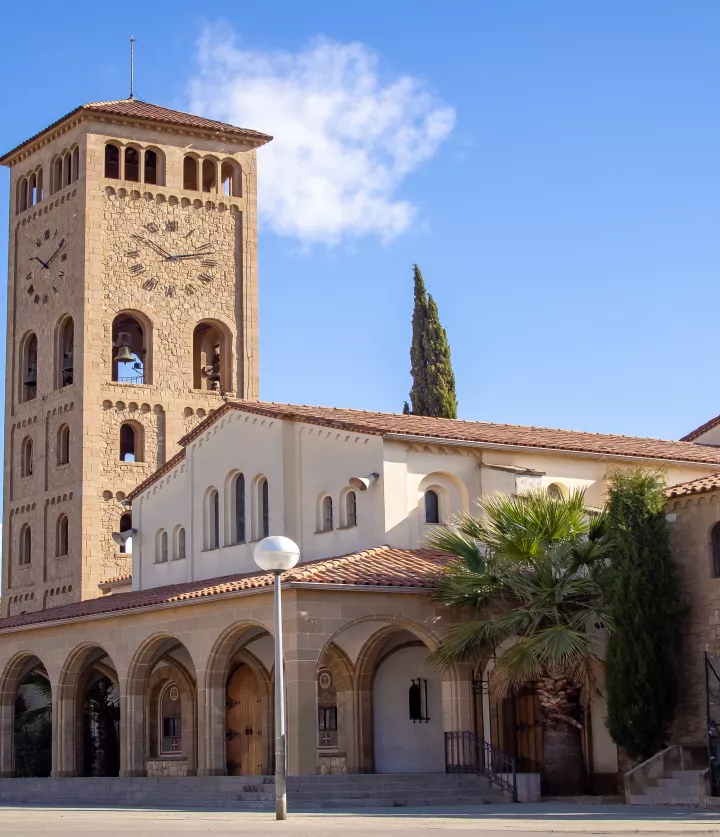 Hotels in Sabadell
Search your hotel or destination
Sabadell: an ideal destination for the whole family
Sabadell, co-capital of the Catalan region of Vallés Occidental, is a city that has always grown in the shadow of Barcelona. Or at least since the times when both cities were the trail blazers of the industrial revolution in Catalonia. It was not for nothing that Sabadell was known as the 'Catalan Manchester' in the second half of the 19th century. 
A lot of water has flowed under the bridge since then, but the streets near our hotel in Sabadell centre still show a splendid past of great economic prosperity. 
This is borne out by the beautiful Art Nouveau buildings you'll find as you stroll through the city centre, as well as the remains of the old weaving mills, with their red brick chimneys pointing skywards. Most of them have been converted into libraries, youth centres and other buildings for social uses. 
And the fact is that young people are very important in Sabadell. That's why it's such a good destination for family travel. Do you want to see dinosaurs there? All you have to do is visit one of its many interesting museums.  
Here you'll find parks to stretch your legs while breathing in the fresh air; large shopping areas with tempting outlets; and interesting places to visit in the surrounding area, such as the monastery of Sant Cugat del Vallés. 
And all of this just a stone's throw from Barcelona, which makes our hotel in Sabadell (Barcelona) an ideal place for business meetings or from which to visit the Catalan capital.  
Dinosaurs, parks and scale models
Do you want to feel like one of the characters of 'Jurassic Park'? To do so, all you have to do is take a walk from our hotel in the centre of Sabadell to the Miquel Crusafont Catalan Institute of Palaeontology. There you will even find complete skeletons of some dinosaurs. We can confirm that this is one of the favourite places in the city for the youngest members of the family. 
The other could well be the Parc de Catalunya, where youngsters (and the not so young) can gaze at the stars using Europe's largest private telescope. You can also ride on a miniature railway, skate on ice in winter and on the skating rink the rest of the year; try out the urban bike track, and even take a boat ride on a pond surrounded by ducks.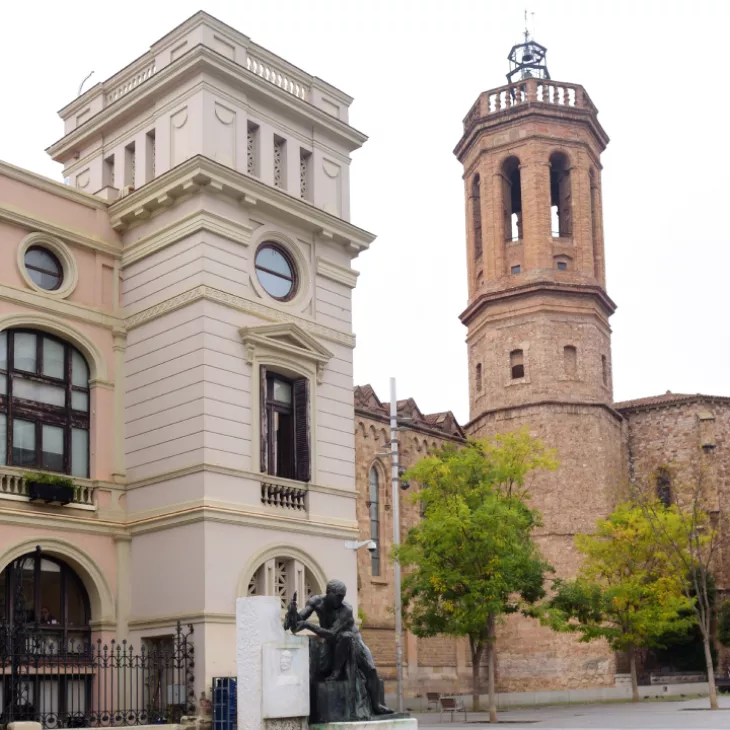 Stay at our hotel in Sabadell and discover the city's industrial and modernist past
And it's not just ducks, but also other farm animals that you can see at the Masía Can Deu, a place that shows how the country people of the region used to live long ago. 
Finally, about 30 minutes by car from our hotel in Sabadell, Catalunya en Miniatura awaits you, a place with more than a hundred models that replicate some iconic sights of Catalonia, surprising children and adults. 
Our hotel in Sabadell is also a place for business travellers, due to its proximity to Barcelona and the industrial and commercial legacy of Sabadell itself. 
That time when the textile industry meant everything in the city is one of the periods that is perfectly depicted in the Sabadell History Museum. 
Without having to go inside, you will not find it difficult to come across examples of modernism and its industrial past during a stroll around the city. Its characteristic chimney stacks are an example of this.  
Also buildings such as the Hotel Suís, the Caixa d'Estalvis de Sabadell, the Central Market and the Torre de l'Aigua, 50 metres high, from which you can enjoy a spectacular panoramic view of one of the cities that most surprises travellers in Catalonia. 
Other destinations
Which option do you prefer for an unforgettable experience in Sabadell? Discover a city full of life, relax in the coastal tranquility, taste the exquisite regional cuisine, immerse yourself in the artistic and cultural diversity, or simply disconnect. You choose your destination, we take care of the accommodation.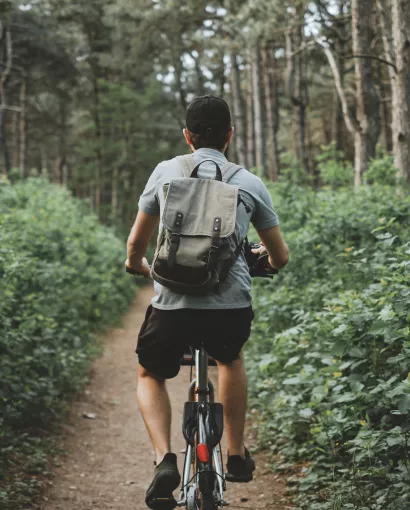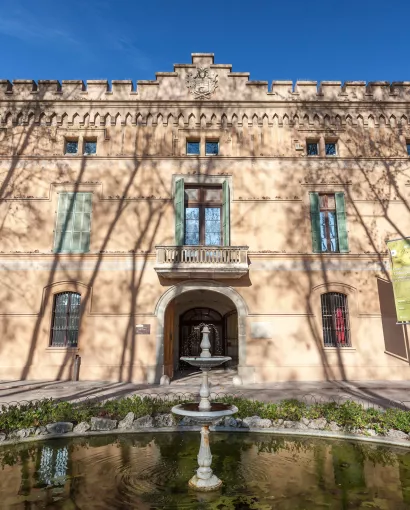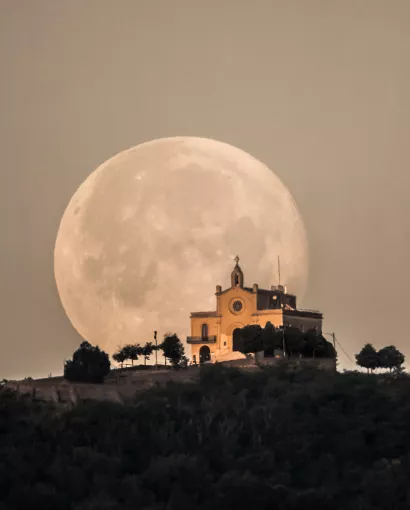 Frequently asked questions about hotels in Sabadell
How much does it cost to stay in a hotel in Sabadell
In Sabadell, a hotel room has an average cost of around 80€ per night, but if you are looking for a superior room in the best location, the price can increase to around 100€ per night.
How much is a hotel in Sabadell for this weekend?
The average price per night for a hotel in Sabadell this weekend is 95€, but if you are looking for something more luxurious, suites are available for 120€ per night.
How much is a hotel in Sabadell for tonight?
On a statistical standpoint, the average price per night found in a Sabadell hotel is 125€. Opting for more comfort with a higher category room raises the price to 140€ per night.
Which hotels in Sabadell are recommended for families?
What are the best hotels in Sabadell near Camp Nou Stadium?
The Sercotel Arrahona Sabadell is the closest hotel to the Camp Nou Stadium, located approximately 1 hour away by public transport.
What are the best hotels in Sabadell near the Barcelona Trade Fair Center?
What hotels in Sabadell accept pets?
Which hotels in Sabadell are recommended for couples?