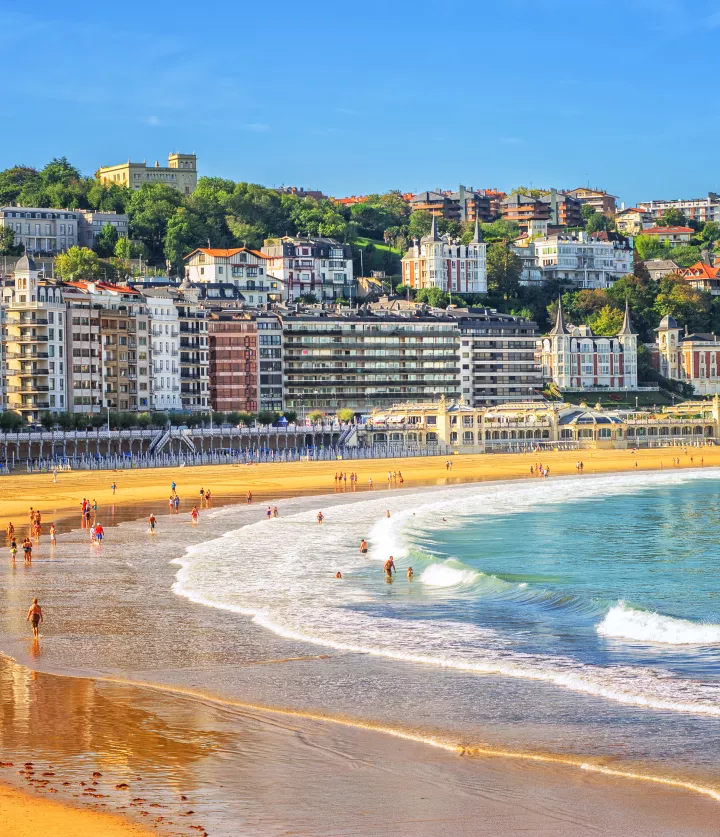 Hotels in San Sebastian
Search your hotel or destination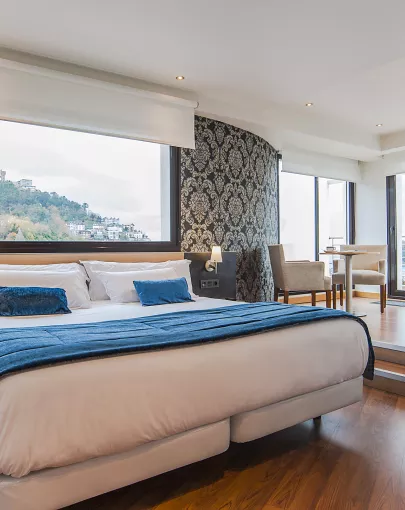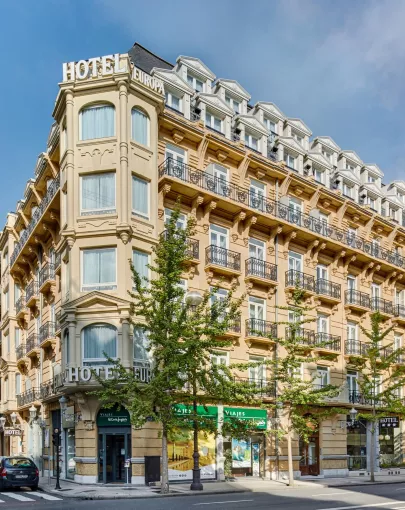 San Sebastian: the beauty of kings and the good Basque life
San Sebastian is a tribute to beauty and the good life. A retreat for kings, a refuge for film stars, the Basque city is full of magical corners that shine in sunshine, fog or rain. 
An example? The unforgettable view of Santa Clara Island from the beautiful railing of La Concha Beach, which you will see emerge like an illusion just a few metres from the shore. Another one? Alderdi Eder Park, pure Belle Époque.  
Very close to both you will find our hotels in San Sebastian on the beach. Almost at the foot of the sand, next to Ondarreta beach, we also have hotels in San Sebastian to go with children. In other words, perfect for the little ones. After all, this beach is ideal for renting a kayak or canoe and even, if you dare, a surfboard!  
Yes, because you can't leave the capital of Gipuzkoa without trying to ride a wave, a sport that has become part of the culture of San Sebastian. As much as the love for art, txikitos de txakoli and pintxos, of course. 
Charming hotels in San Sebastian for a artistic stay
A love of detail and good taste characterise the spirit of this city which, as we said, adores art. For this reason, there is nothing like staying in our charming hotels in San Sebastian to soak up this good work and inspire you to visit the most important galleries in San Sebastian.  
We are talking, for example, about Tabakalera, the old tobacco factory transformed into an imposing cultural centre that brings together all kinds of exhibitions and artistic events. Or San Telmo, a former convent now dedicated to Basque art, with works by great names such as Chillida and Oteiza.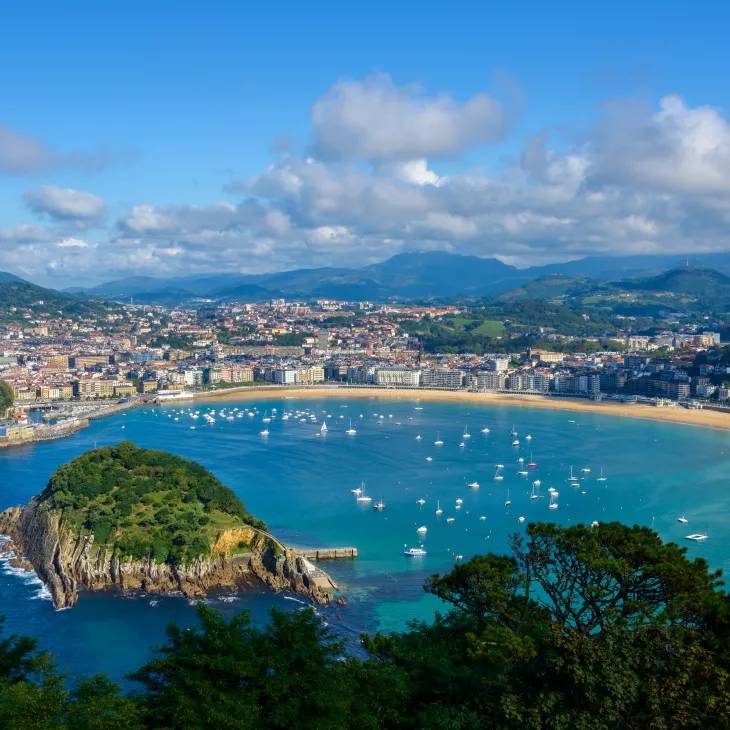 Hotels in San Sebastian city centre to go for pintxos in 'Lo Viejo'
In Gros, the city's fashionable district, you will find the Kursaal Palace. Designed by Rafael Moneo, it is the headquarters of the Zinemaldía and the San Sebastian Film Festival.  
There you will also find Sagüés, a meeting point for young surfers next to Zurriola beach, where you will pick up the vibes between private galleries and independent designer shops. 
In any case, in San Sebastian you don't need to go anywhere to soak up the culture. You can do this by simply strolling through the city, which is full of outdoor sculptures. Chillida's iconic Wind Comb, located at the foot of Monte Igueldo, is one of them.  
Reaching its summit on the picturesque funicular, inaugurated in 1912, is a must on any visit to Donosti. At the top, by the way, awaits the city's amusement park and incomparable views. 
We have mentioned pintxos (tapas) in passing, but considering how much you will enjoy them on this trip, it is clear that they need a few more words.  
For a taste of this tasty miniature cuisine, head to the Barrio Viejo, 'Lo Viejo', where the best-known taverns and bars are located. The beautiful 31 de Agosto street is a must. Here you will find the four oldest buildings in the city, the only survivors of the fire that devastated Donosti in 1813, as well as some of the most delicious pintxo bars in the city. 
To enjoy these treats as they deserve, make our hotels in the centre of San Sebastian your base of operations. From there, you can also explore the rich gastronomy of the city, which combines both traditional restaurants where things are still done very well, as well as new avant-garde and innovative ideas (including several Michelin stars) that help to make the name of Donosti known all over the world.